Last Updated on January 22, 2021 by Editor
WHY GO: Sandwich MA is the first town over the Bourne Bridge, so if you want to be on "The Cape" but can't see driving another mile, bed down here. You can learn firsthand about the Canal you just crossed, taste and buy jam the way it was made 110 years ago, and ride an historic indoor carousel to your hearts content. Stay in a charming B&B or even cooler – in a former Catholic Church turned luxury inn.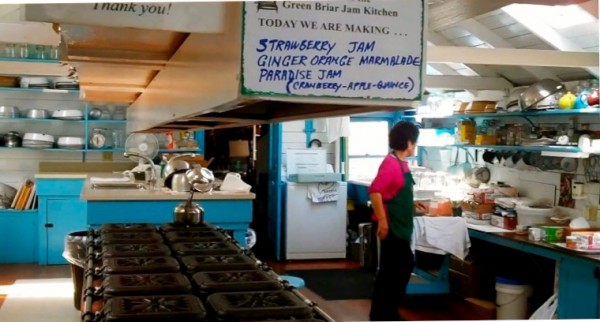 Things To Do In Sandwich MA
Stop in for a one-of-a-kind treat and pick up some jam made the traditional way at the Green Briar Nature Center and Jam Kitchen (Thornton Burgess).
Spend some moments walking the paths where Peter Rabbit (the American version – Peter Cottontail – not the Beatrix Potter character) outwitted Reddy Fox. Remember the "Briar Patch?" It's right outside a still-operating, old-fashioned jam kitchen.
This place has been delighting Cape Cod vacationers since 1903, when Ida Putnam began selling her jams and jellies to travelers on "the only highway that went all the way to the end of the Cape – Route 6A." Preserves are still cooked in Ida's kettles over original burners. Mon.-Sat. 10-4, Sun. 1-4
Prior to the opening of the Cape Cod Canal in 1914, Cape Cod was a peninsula, not an island. Cape Cod Canal Visitor's Center explores the history and operation of this feat of engineering with live camera and real-time images of the working canal.
Over 1,400 people were employed during the Great Depression to dredge and widen the 7-mile long Canal – initially carved a narrow 100 feet wide – to its present 500 foot width. Before the Canal opened, ships sailing from Boston south or from the south to Boston would have to travel 60 miles to the tip of Cape Cod and another 60 miles back.
The canal saved time and lives; going around the Cape was treacherous business. Open May-October, 10-5, free
To understand the industry that put Sandwich on the map, go to the Sandwich Glass Museum.
Talking oil paintings, clattering tableware, hologram presentations; this is not your mother's stuffy cluttered museum.
Throughout the 1800's Sandwich, MA served as our nation's pressed glass manufacturing center, and in this clever, engaging museum you'll be privy to glass-blowing demonstrations, an ingenious holographic depiction of a colonist's use of glass in her home, and glass shelves brimming with the colorful crystal that made this town famous.
Open April 1 – Dec. 31 daily 9:30am – 5pm, Feb/March Wed. – Sun. 9:30am-4PM, $10 adults.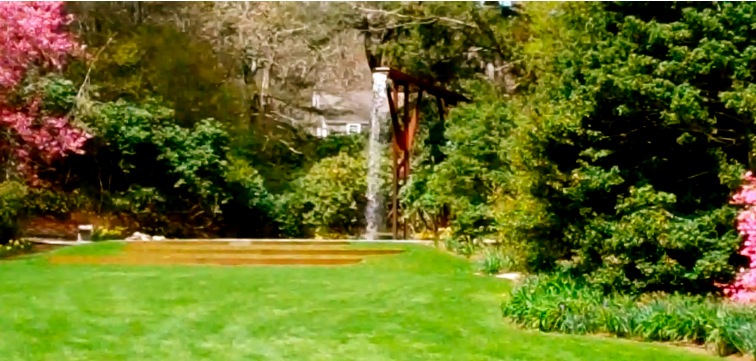 Encompassing a rare mix of compelling attractions, the Heritage Museums and Gardens will keep everyone happy for many, many hours.
Gardening and flower fans will thrill at the copious collection of rhododendrons and other fauna and flora, car buffs will adore the Shaker-style Round Barn that houses 40 antique autos, and kids will make a beeline to both the ride-it-as-much-as-you-want indoor carousel and the children's outdoor discovery center, "Hidden Hollow," where getting dirty is the whole point.
You can easily spend dusk till dawn on all 100 acres, 3 museums and miles of rustic (and paved) pathways. May 1st to October 31 9-5, $20 adults, $10 children
Restaurants In Sandwich MA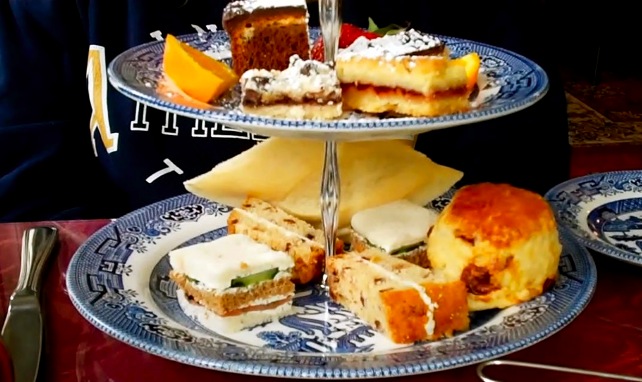 If the day is dreary, or you want to meet friends for High Tea with cucumber sandwiches and sinful baked goods, plan on an hour or so at the Dunbar Tea Room one of the few places the Cape where you can enjoy scones with clotted cream.
It's Sandwich's favorite Sandwich (and salad) spot, open only for breakfast and lunch. Munch local and go for the "Cape Cranberry" Salad with baby spinach and ginger-sesame dressing ($7.99), or perhaps The Pilgrim Sandwich with roast turkey, sage stuffing and cranberry mayo ($8.95).
EAT: Marshland Restaurant
Featured on the Food Network, this diner-like place piles huge amounts of homemade goodness on each plate for a pittance. Try the signatures – Stuffed Quahogs with Drawn Butter ($4.50), Yankee Pot Roast with Gravy ($10.99) and other comfort shorefoods. Your bank account will thank you.
Where To Stay In Sandwich MA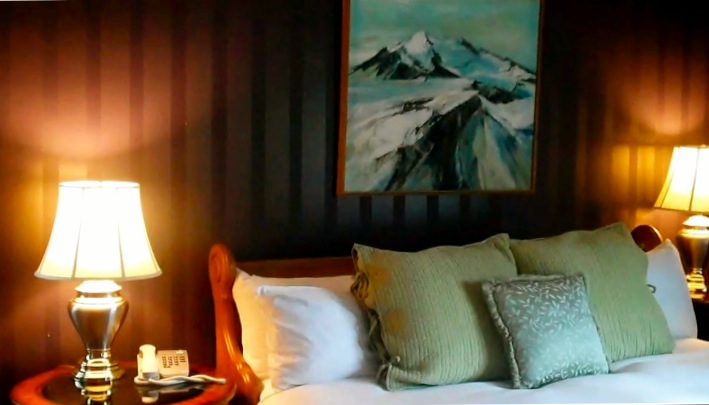 There are no bats at the superb Belfry Inne and Bistro. What you will find are opulent Jacuzzi guestrooms – soaring ceilings, beds topped with high- thread-count sheets, morning sun streaming through stained-glass windows – in a former Catholic Church.
Gracious proprietor, Chris Wilson completely remodeled the interior of The Abbey, carving out a world-class white-linen, locally sourced restaurant- the bustling Belfry Bistro (rated "Excellent" by Zagats)- in what used to be the sanctuary and alter space and, above, installing six guestrooms named after the days of the week.
Wilson demonstrates a bit of wit by assigning the "Lord's Day" – Sunday – to the fire escape door. Guestroom doors open onto an interior balcony that overlooks the restaurant below.
Just sitting down to dinner in the former sanctuary of a Gothic church – beneath its towering arched ceiling – is a lofty enough experience, but attentive wait staff and sumptuous farm-to-table cuisine live up to the surroundings. $145-$295.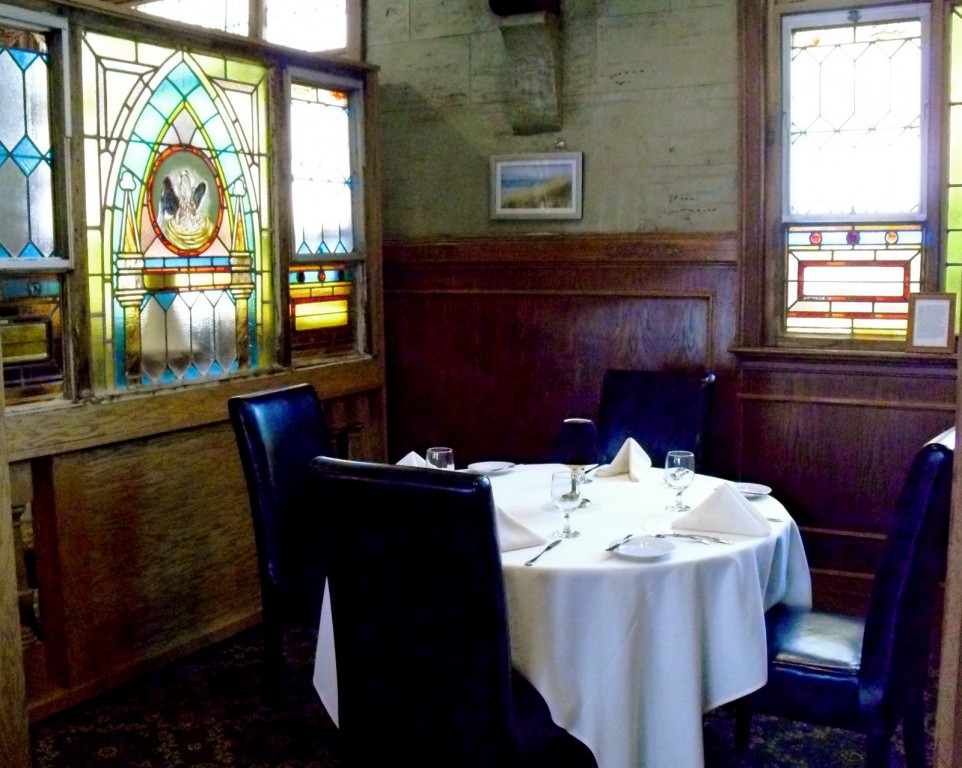 Fresh flowers grace each of seven richly appointed guestrooms, and the outstanding breakfast has been compared to "fine dining:" reasons this Bed and Breakfast wins consistent raves from repeat guests.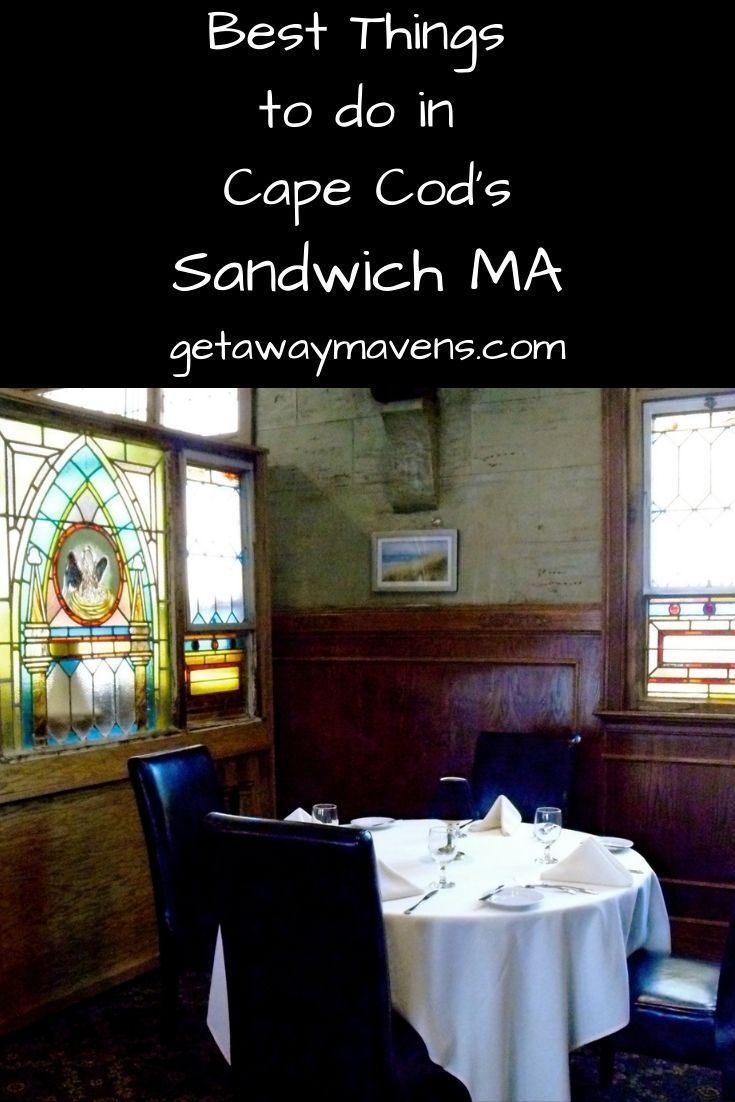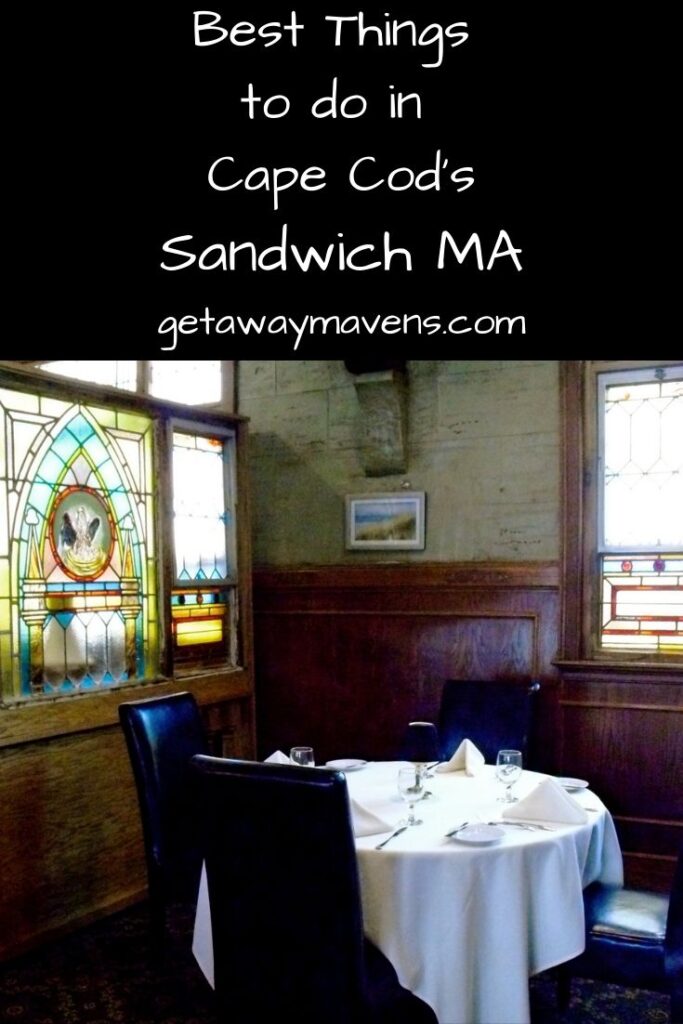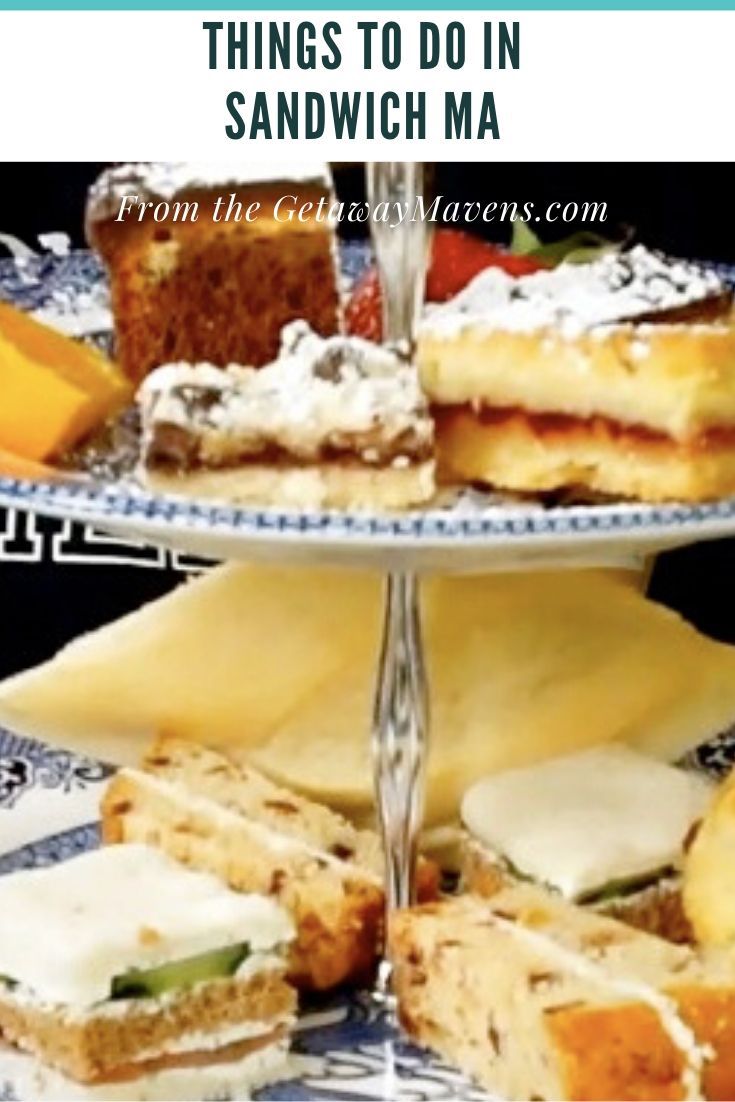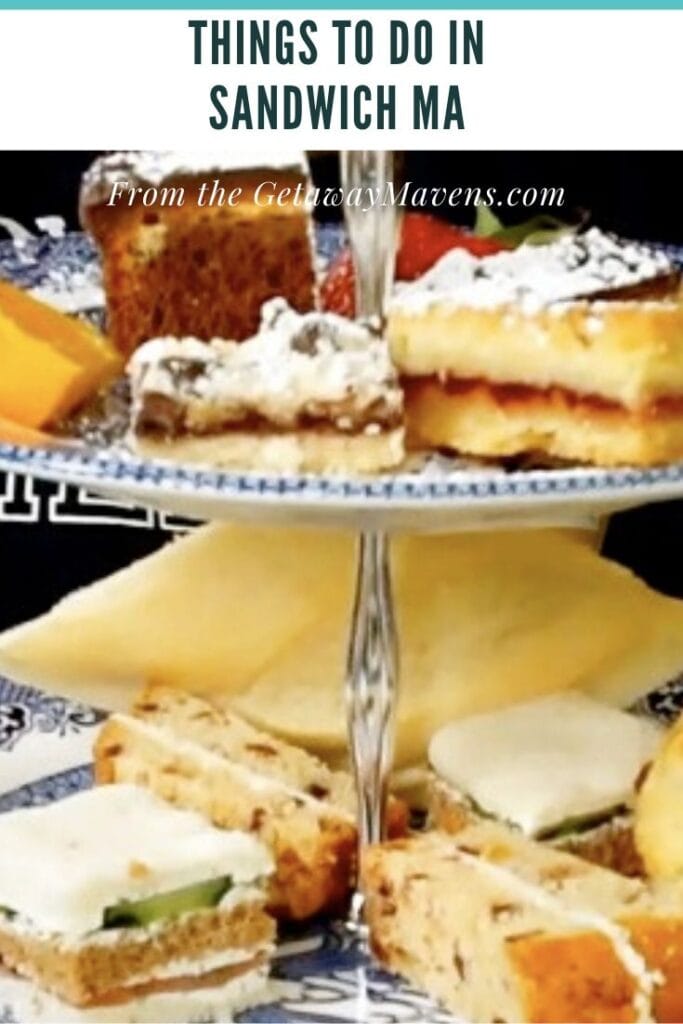 Weekend Getaways In Cape Cod (And Nearby)