Last Updated on
WHY GO: Concord MA was site of one of the most important events in American History made famous in this poem: By the rude bridge that arched the flood/ their flag to April's breeze unfurled/here once the embattled farmers stood/and fired the Shot Heard Round the World. – Ralph Waldo Emerson, 1837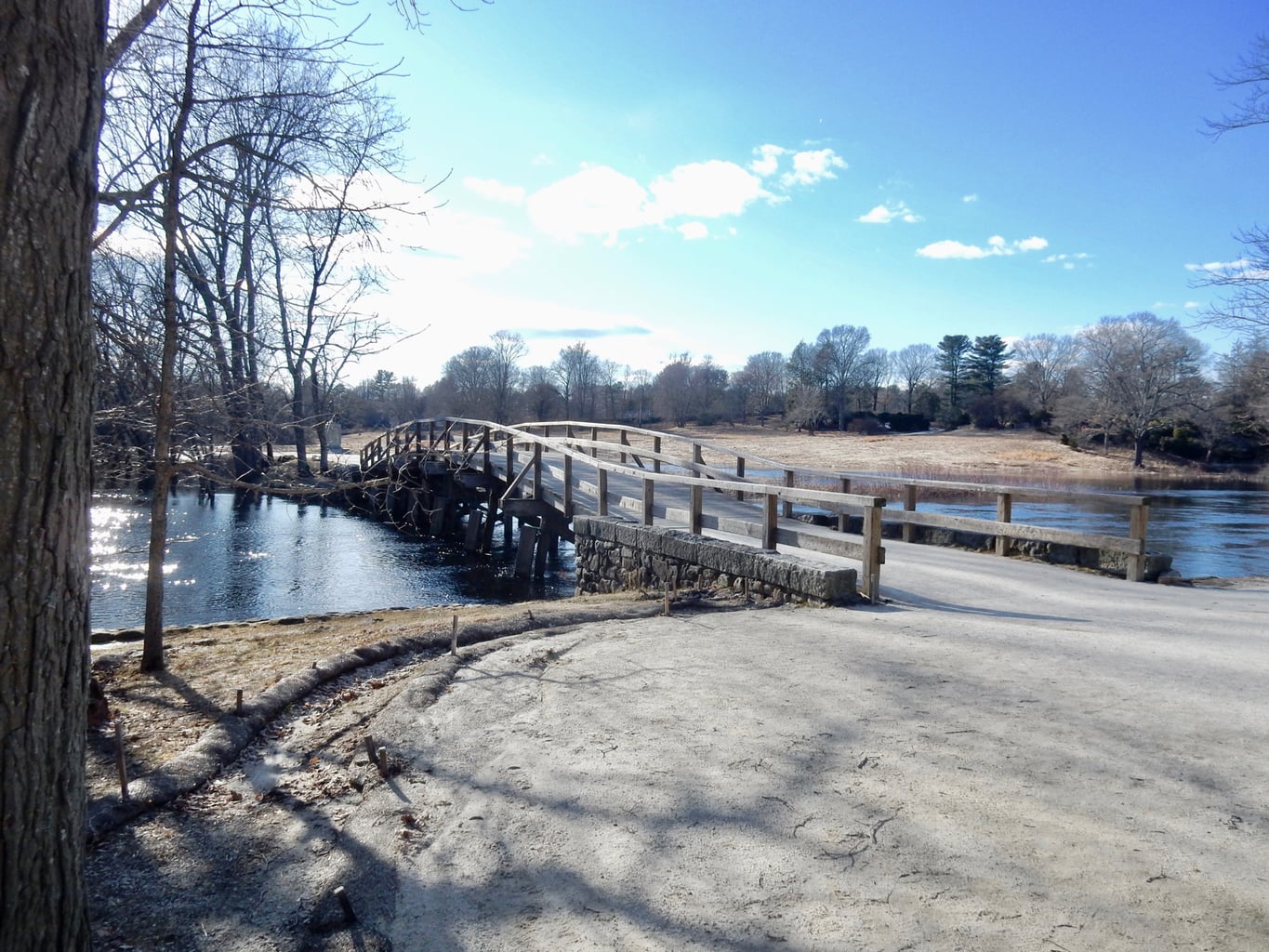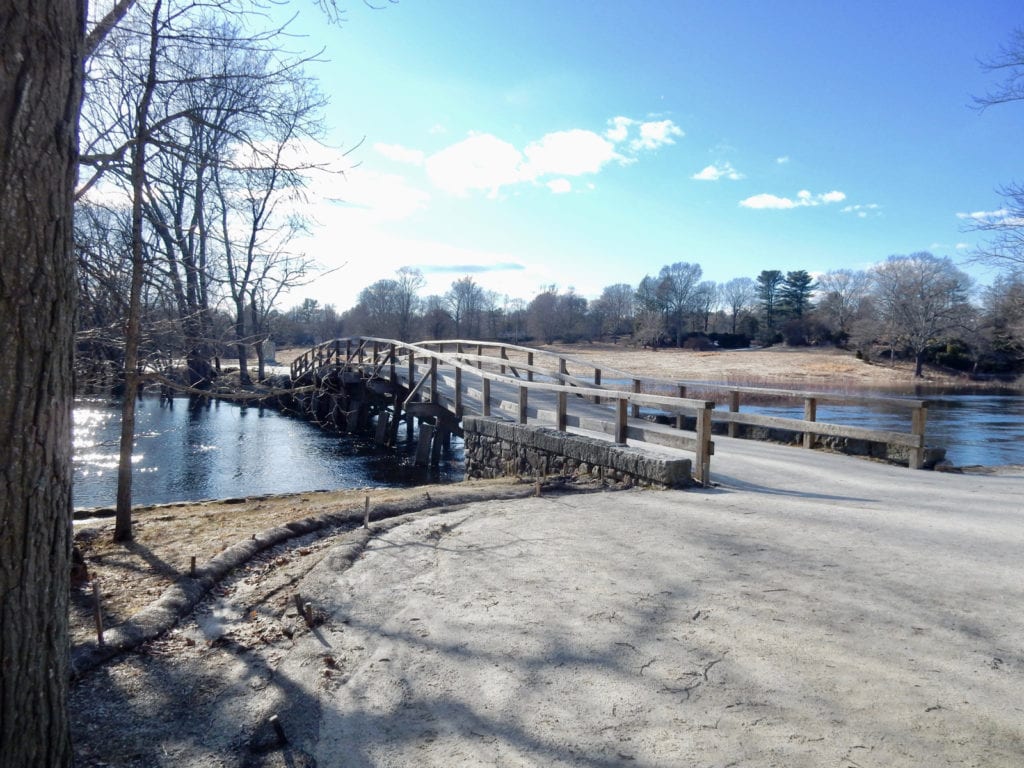 Patriot's Day, April 19th, commemorates the first act of rebellion in what became America's Revolutionary War. And though it began a few miles away, in Lexington, the history books peg its origins – "The Shot Heard Around the World" – to the Old North Bridge in Concord MA.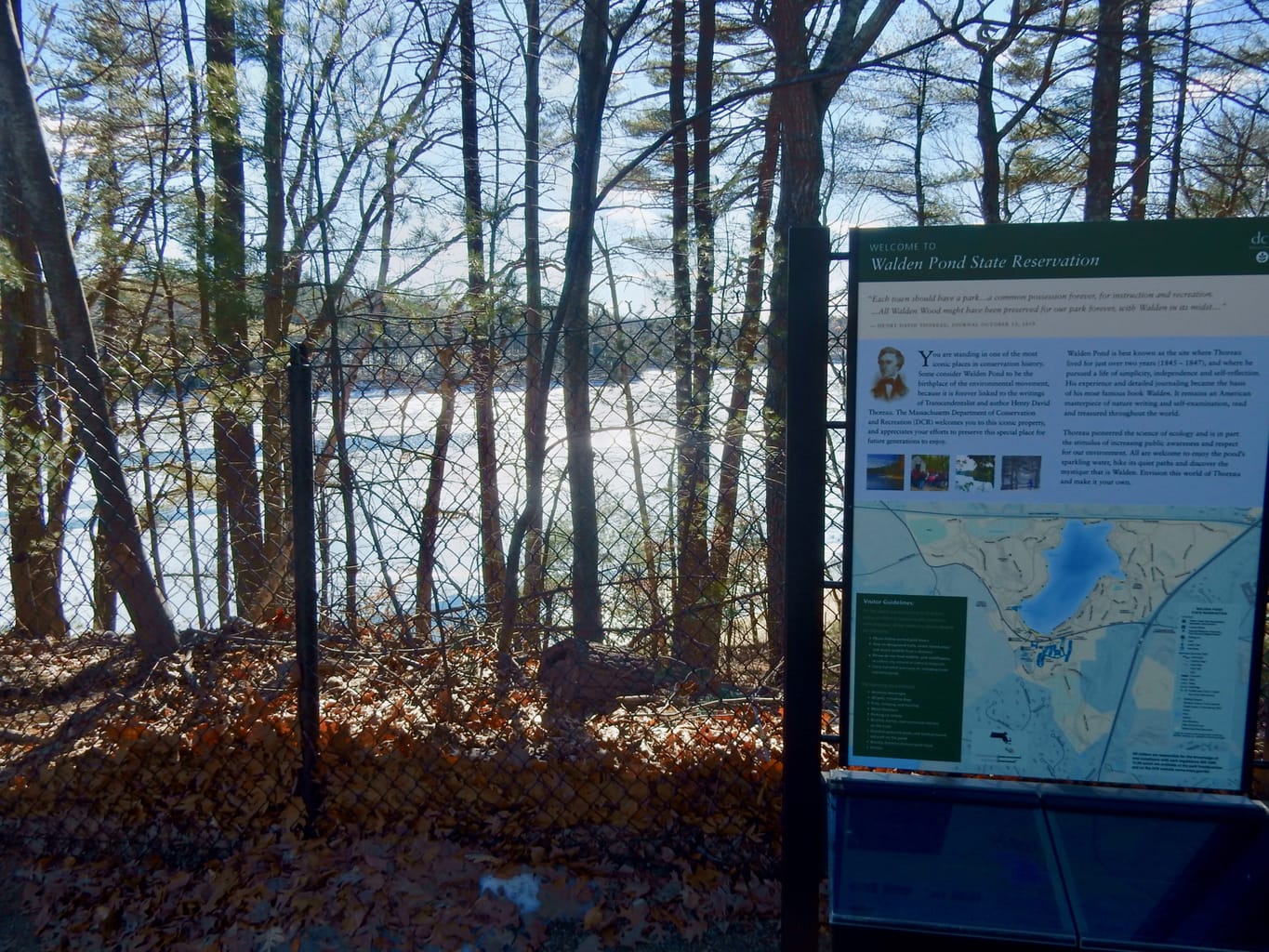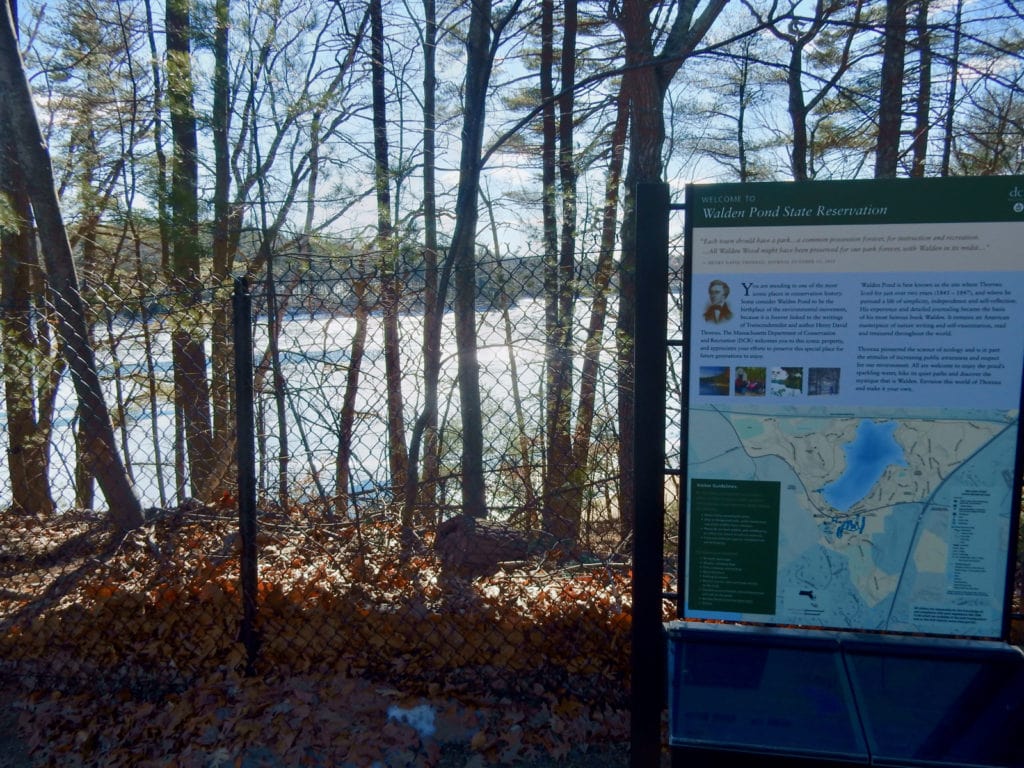 But visitors also converge on Concord for its concentration of famous authors and poets. Louisa May Alcott wrote Little Women here. Both Ralph Waldo Emerson and Nathanial Hawthorne lived and are buried here. And Henry David Thoreau was born and spent over 2 years on the shores of Walden Pond, yep, right here.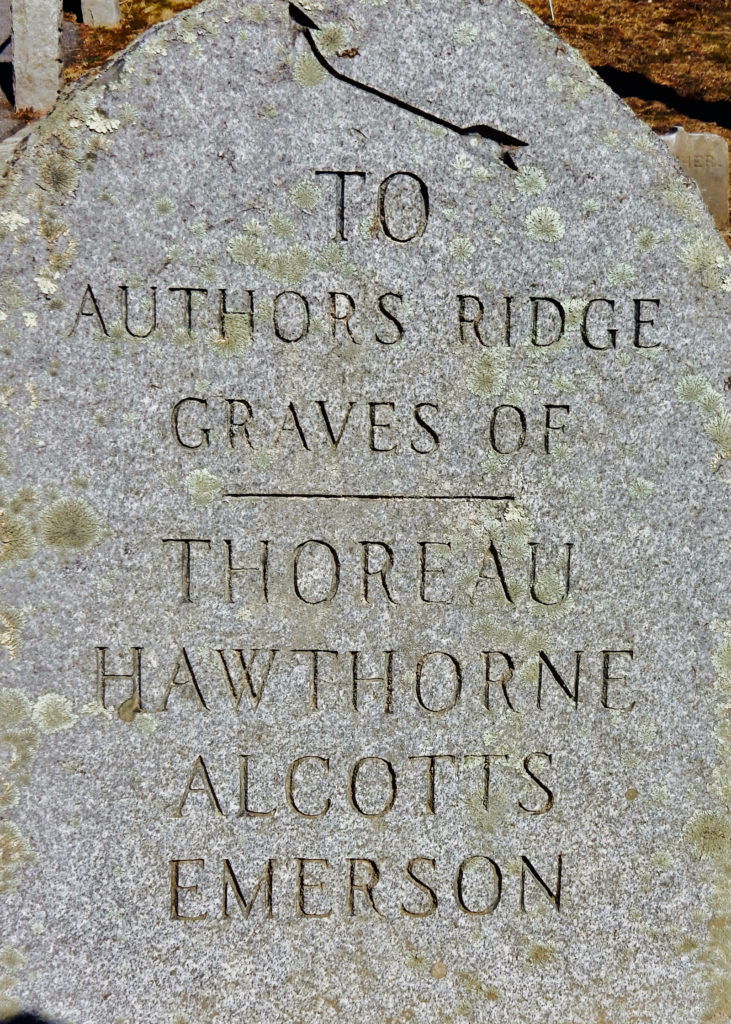 Thoreau's 1847 essay, Civil Disobedience, calling for citizens to protest unjust government policies by refusing to pay federal taxes, has echoes of that first act of American resistance in 1775. There must be something in the water (or the Pond) in Concord MA.
Come to feel that vibe – by staying in an inn, built in 1716, that witnessed the original Patriot's Day, and pay your respects to those iconic American authors and poets at their homes and gravesites. The Mavens tell you all about it here…. (you can round up a getaway by staying a night or two in Lexington as well).
Things to Do in Concord MA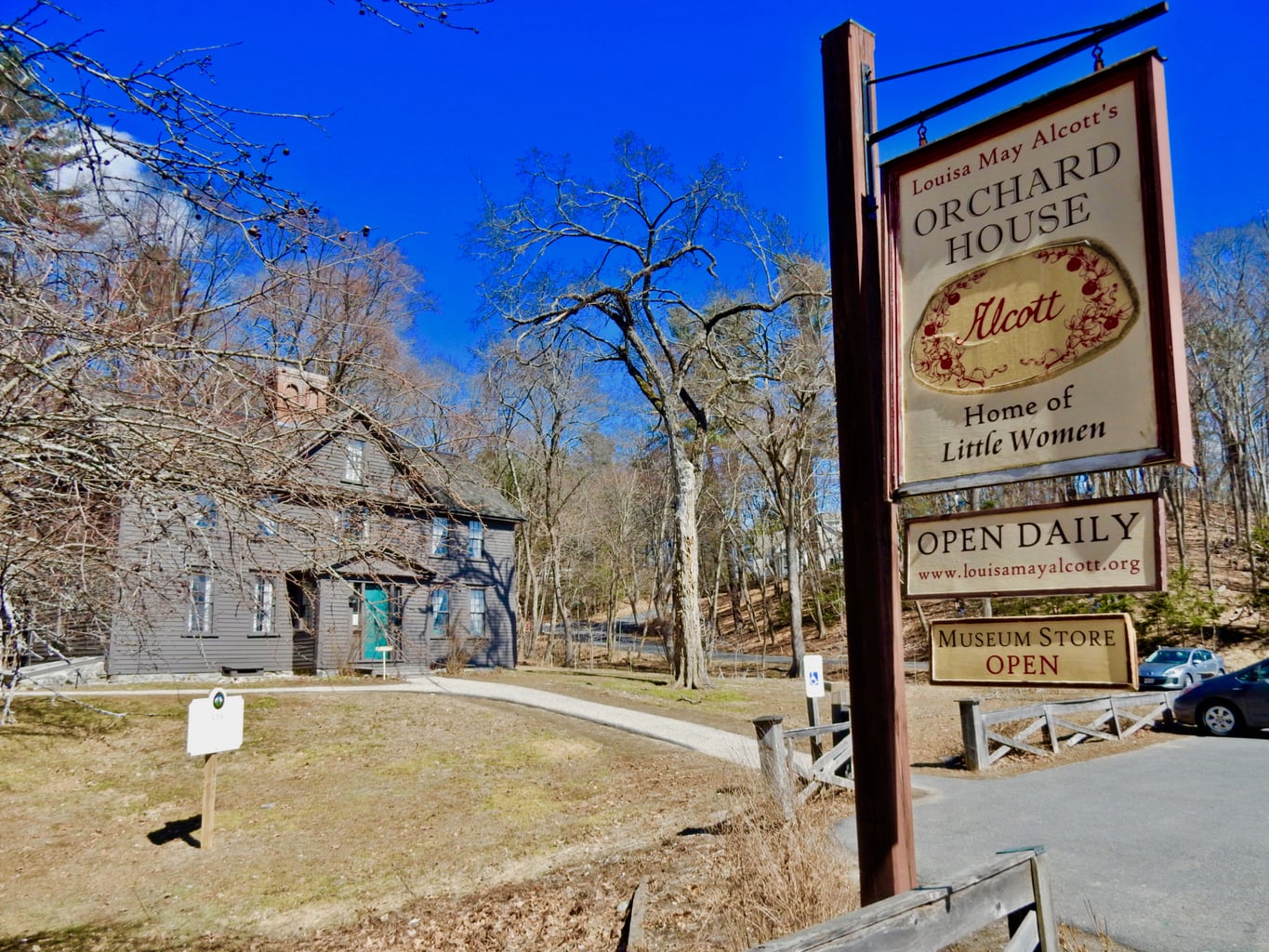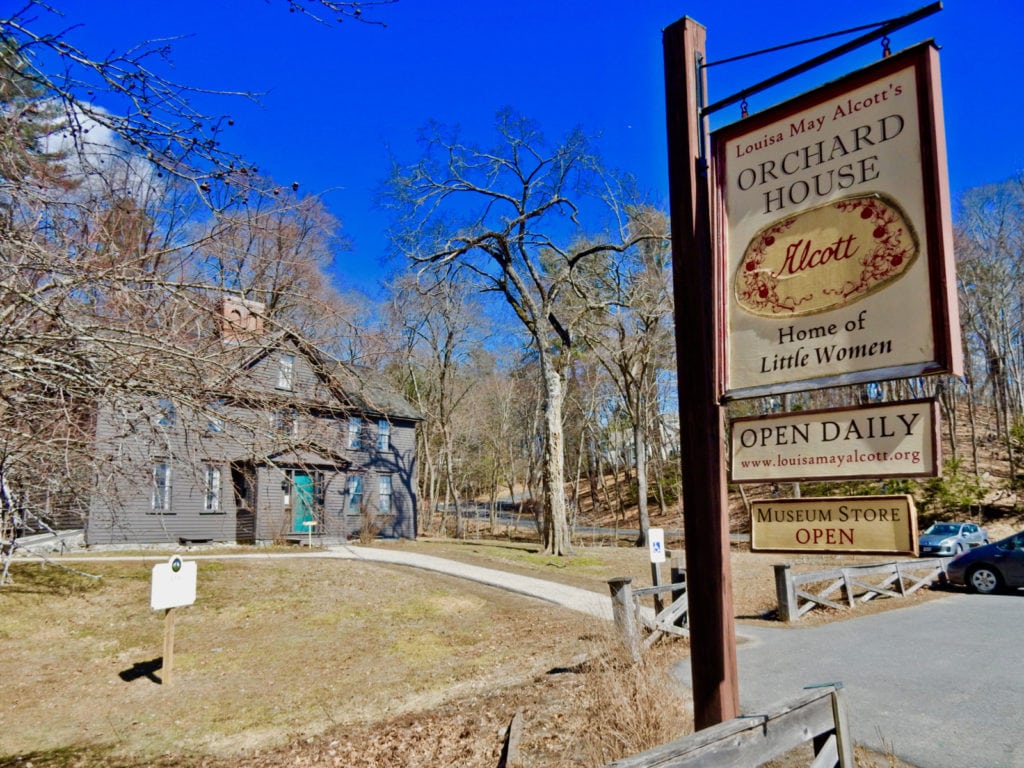 TOUR: Orchard House, Home of Louisa May Alcott. Known as the home in which Louisa May Alcott wrote Little Women in 1868, the Alcott Family moved into this home on the cusp of the Civil War in 1858 and they lived here for twenty years.
Louisa's father, Amos Bronson Alcott, was one of the principal players in the Transcendentalist Movement, along with Concord neighbors, Henry David Thoreau (who, as a land surveyor, initially surveyed the property for the Alcott's), and poet Ralph Waldo Emerson.
The Alcott's were a family without money who, after living in 27 other places, threw open their home to the needy. As social reformers, they took in workers, educators, and others on the forefront of social change.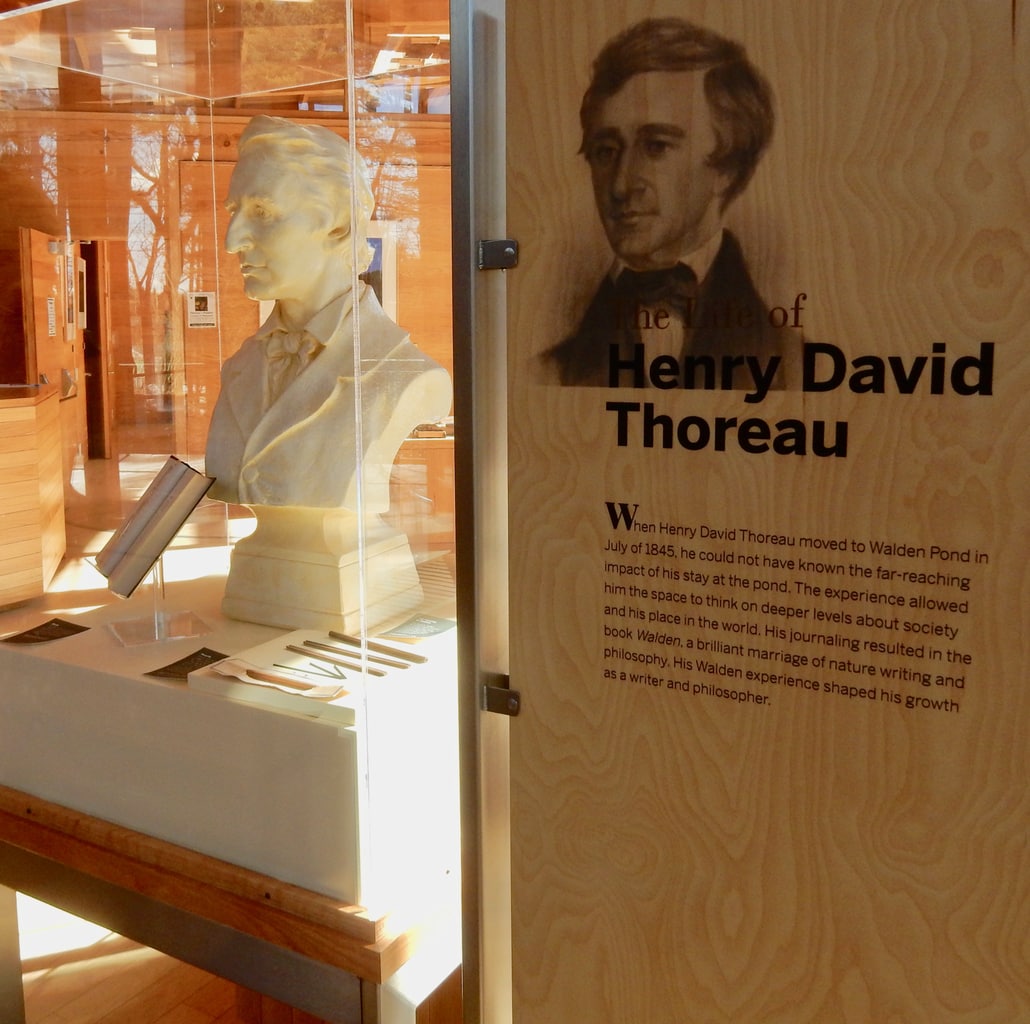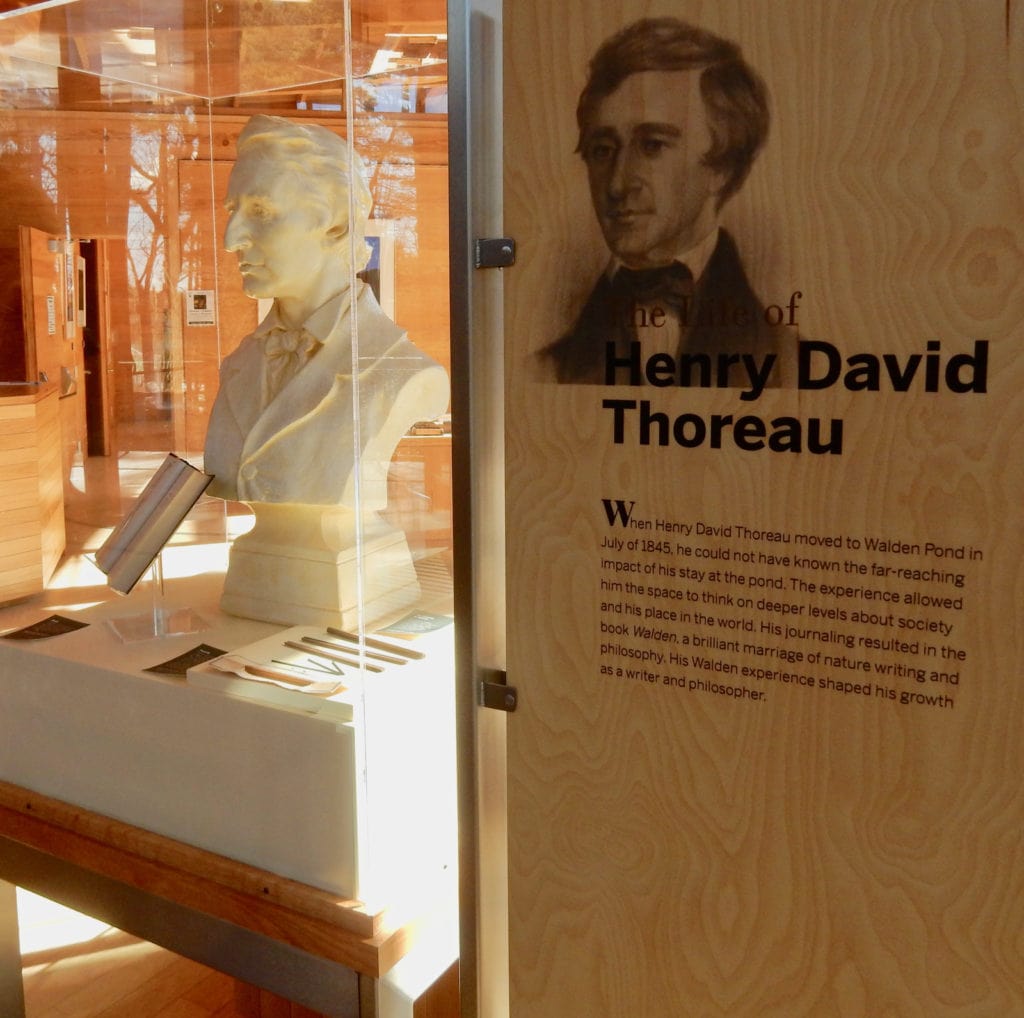 Alcott based Little Women on a cheered up version of her home life. In fact, though the deep truths of the family were darker, the spirit of the Alcott family was very much alive in its portrayal of songs, dances, storytelling, and dramatics. Sometimes kooky and definitely unconventional for their time, Bronson and his wife, the social activist Abby May, encouraged their four girls to be independent and free thinkers.
During the Civil War, Louisa moved to Washington DC to serve as a nurse in a Union hospital. May Alcott, an artist, was fortunate enough to learn from Lincoln Memorial sculptor, Daniel Chester French, who also fashioned the bust of Bronson that sits in his study.
May's paintings can be seen throughout the house, hanging on the walls, and in some cases, sketched directly on them. The window-facing desk that Bronson built for Louisa in her bedroom is still there, and visitors can just imagine her, after the War, writing Little Women while staring outside at the beautiful landscape.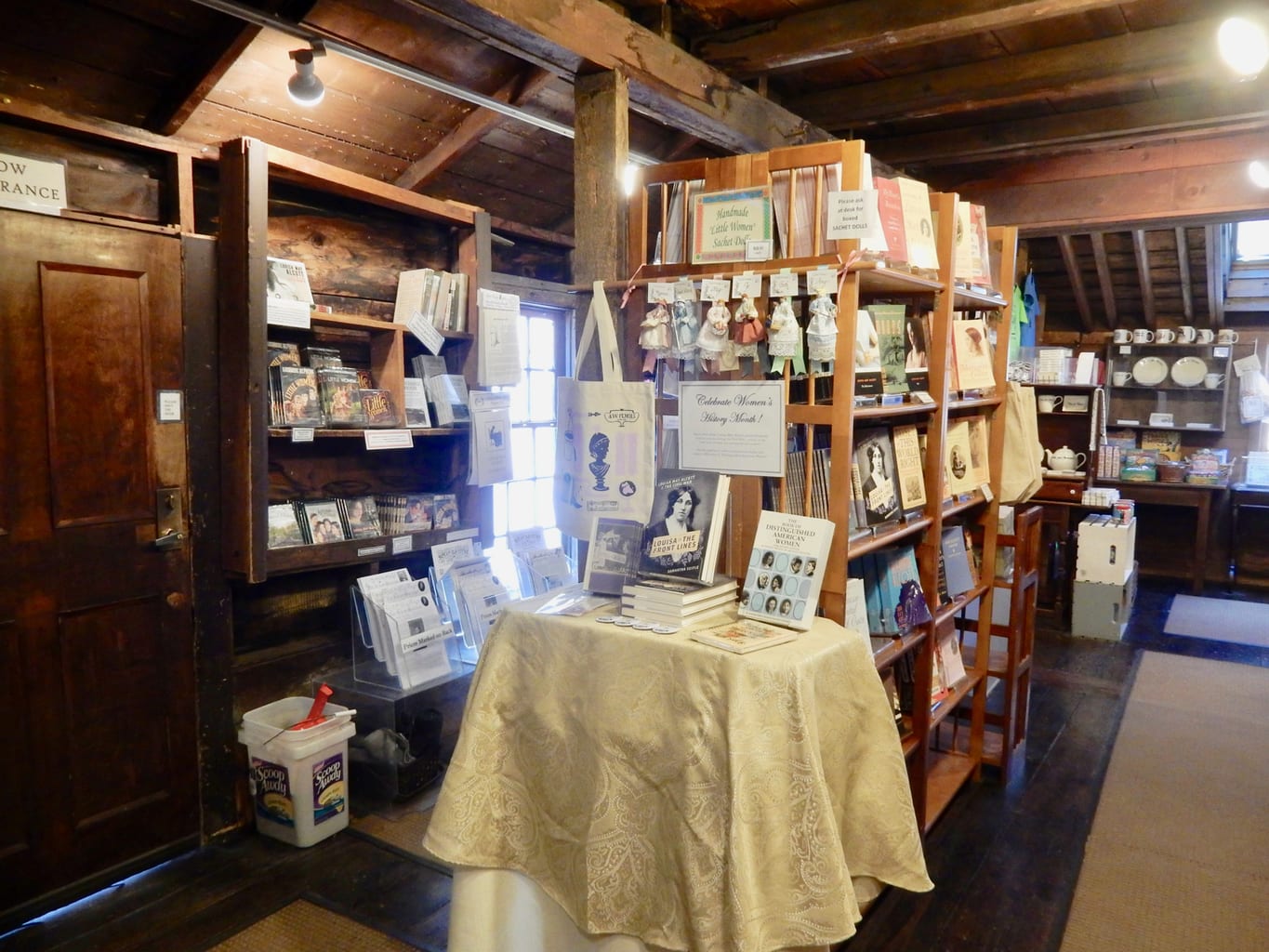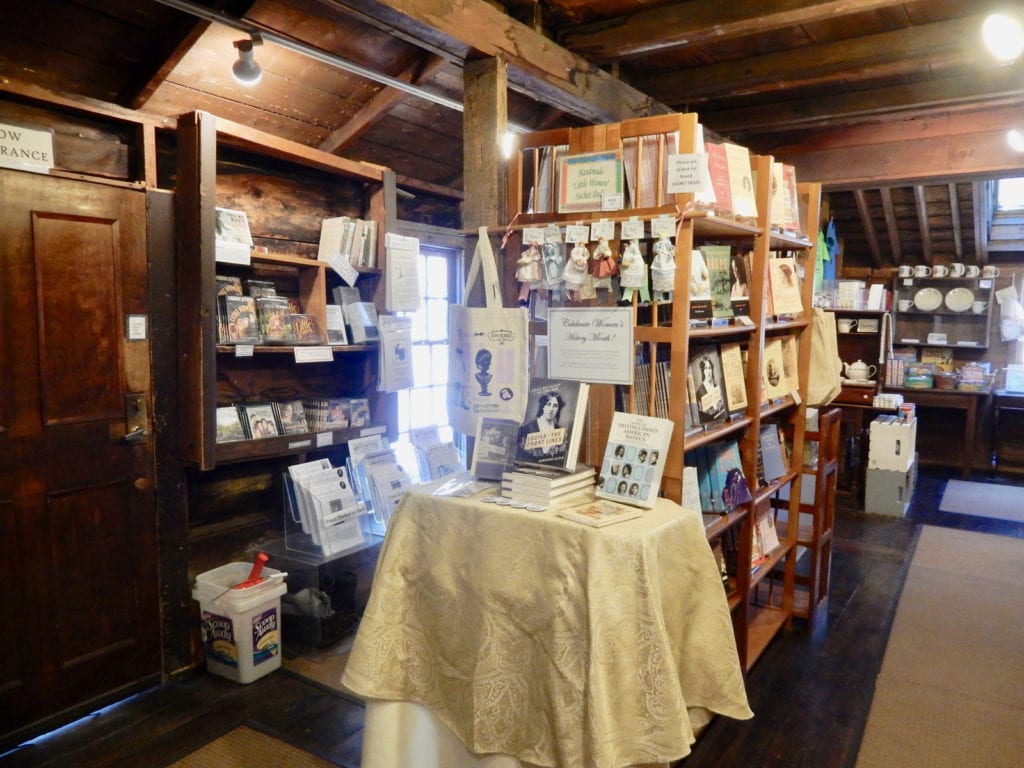 The Alcott's fortunes changed when Little Women almost instantly became a best seller. George Healy, who painted the White House portrait of Abraham Lincoln, also painted the portrait of Louisa that now hangs in her room.
Louisa hated how she looked in it, as the typhoid and pneumonia she contracted during her time in DC had taken a toll on her health through the rest of her life. Louisa never married (though ironically, several marriage proposals have occurred in this home lately), and she left her estate to her sister Anna's youngest son, John Pratt.
Your tour begins with an orientation video in May's former art studio, and progresses through the house stocked with 85% of the furnishings and artifacts from the Alcott family. "This home is like a Rorschach Test," says a docent.
"People relate to different aspects of the book and find their own family here." International visitors bring Little Women, translated into many languages, along with them. One bookshelf in Louisa's room is lined with copies in Japanese, Hebrew, and other tongues – gifts from foreign guests. April – Oct. Mon-Sat 10-4:30, Sun 11-4:30, Nov-March Mon-Fri11-3, Sat. 10-4:30, Sun.1-4:30, $10 adults, $5 kids.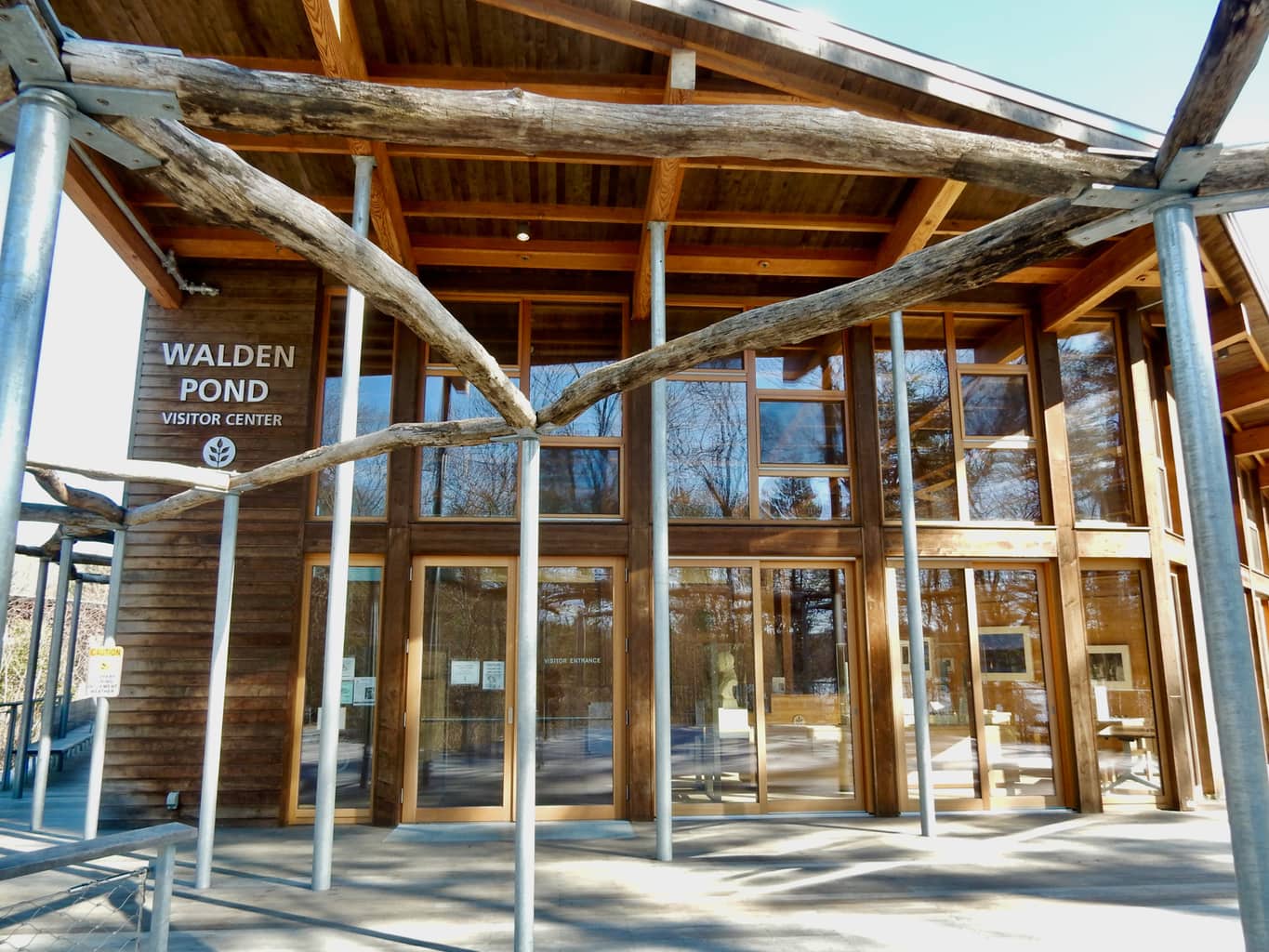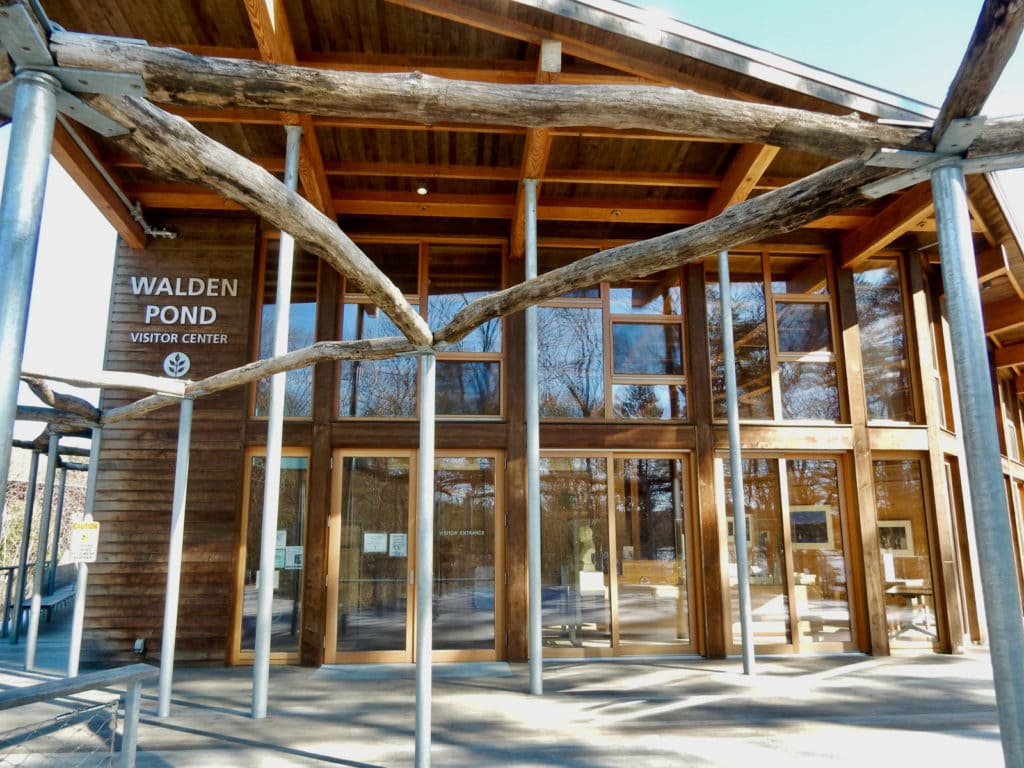 GO: Walden Pond Visitor's Center at Walden Pond State Reservation. Henry David Thoreau took one pond (out of hundreds in the region) and made it iconic.
The gorgeous LEED-built wood and glass Walden Pond Visitor's Center is a fitting structure to honor this American naturalist, as is the stunning and intelligent 20-minute high definition orientation video that weaves interviews with David McCullough, Bill McKibben, and Doris Kearns Goodwin with colorful nature scenes. The building and video are worth coming here to see, even if you don't plan to walk around Walden Pond.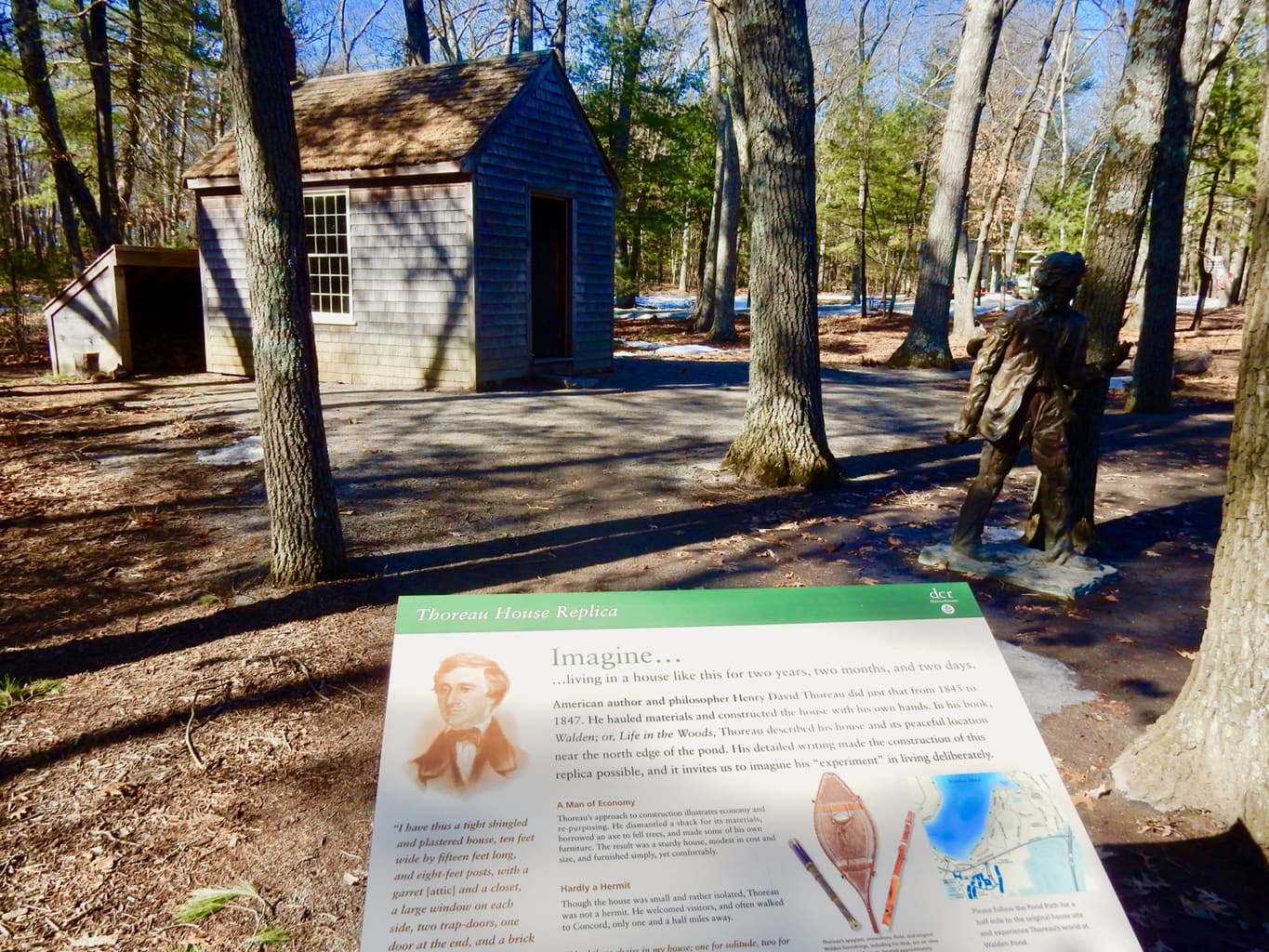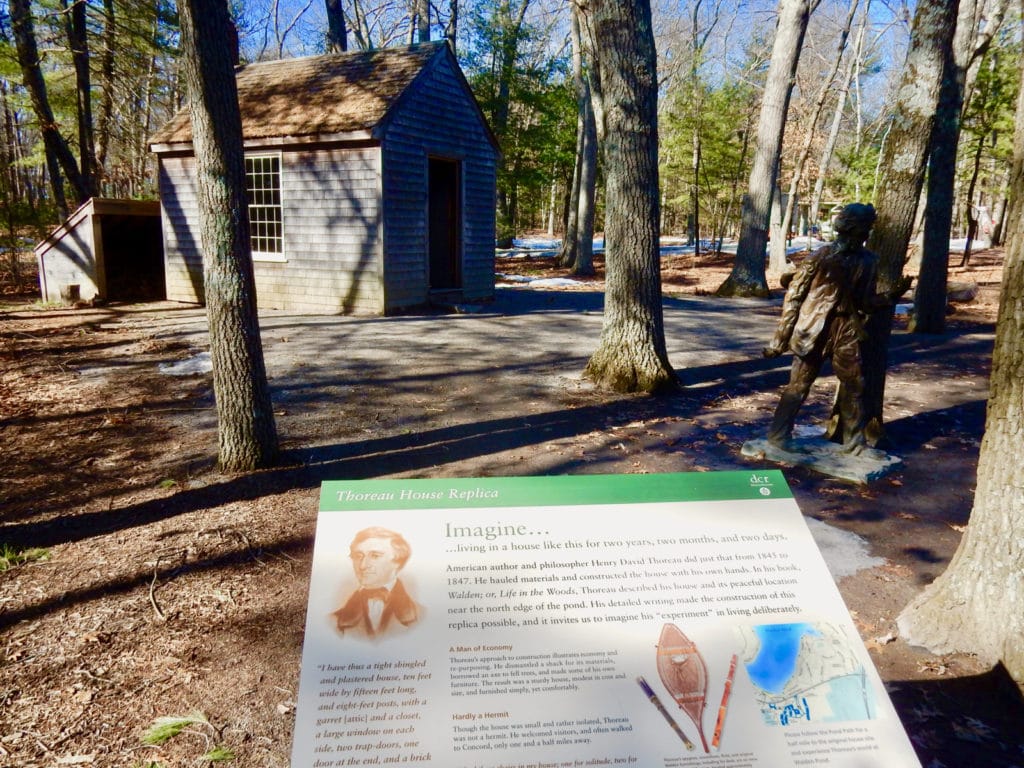 Thoreau, the son of a pencil-maker, was born in Concord MA in 1817, and tried his hand at many careers. Repulsed by the society's mandate to "succumb to a life of quiet desperation," and concerned about the way civilization was deteriorating in the face of the Industrial Revolution, he impelled readers to "look, stop, listen."
Adhering to the Transcendentalist Movement of the day (which espoused that God was found in nature rather than in churches), Thoreau built a 10'X15' house on the banks of Walden Pond and lived there for 2 years, 2 months and 2 days, documenting his observations in his signature book, On Walden Pond. "Our lives are frittered away by detail… simplify, simplify," he wrote. Grounds open daily dawn to dusk, parking $8 in season, Visitor's Center and Thoreau Shop, free, open daily 10-5.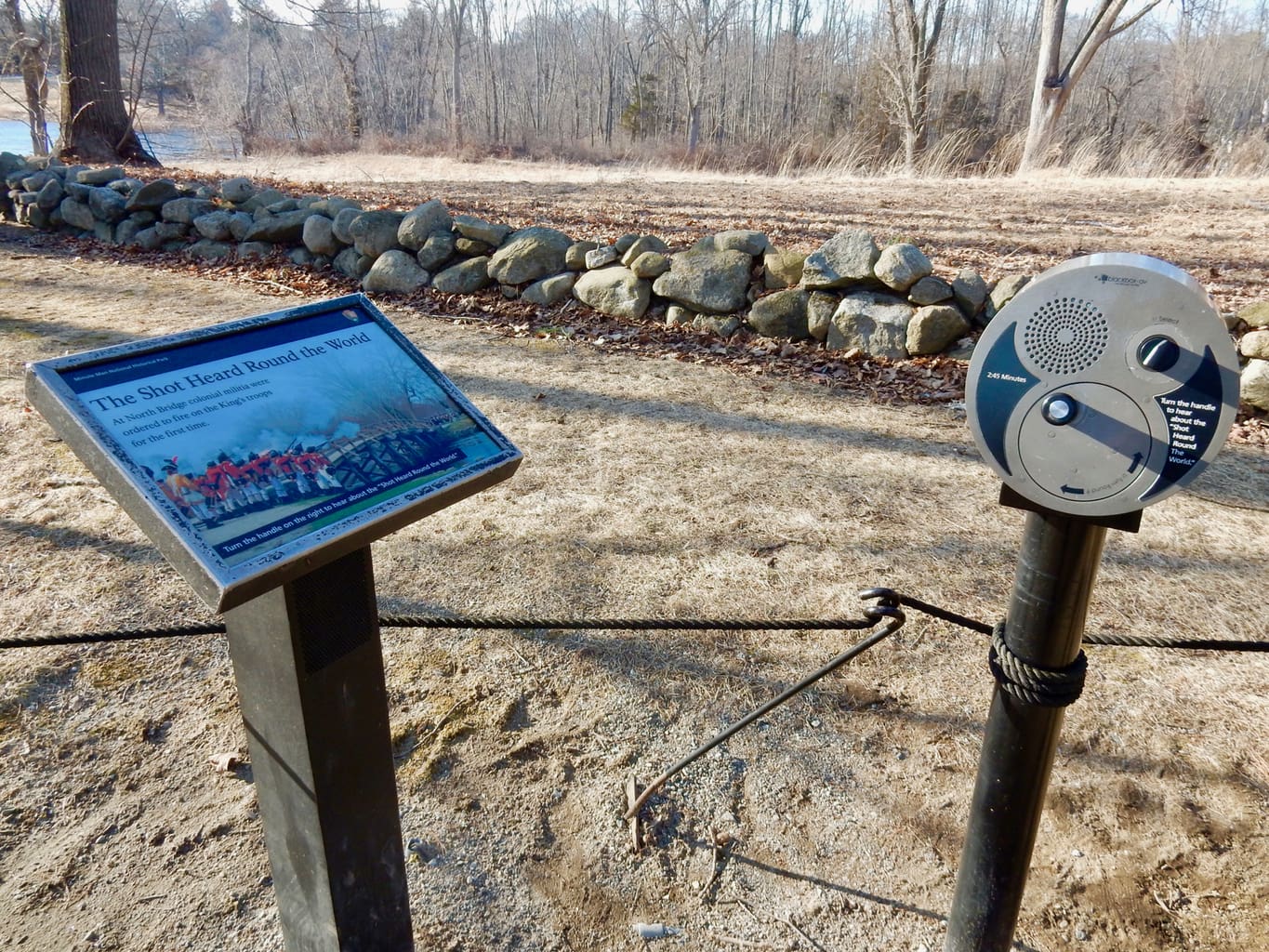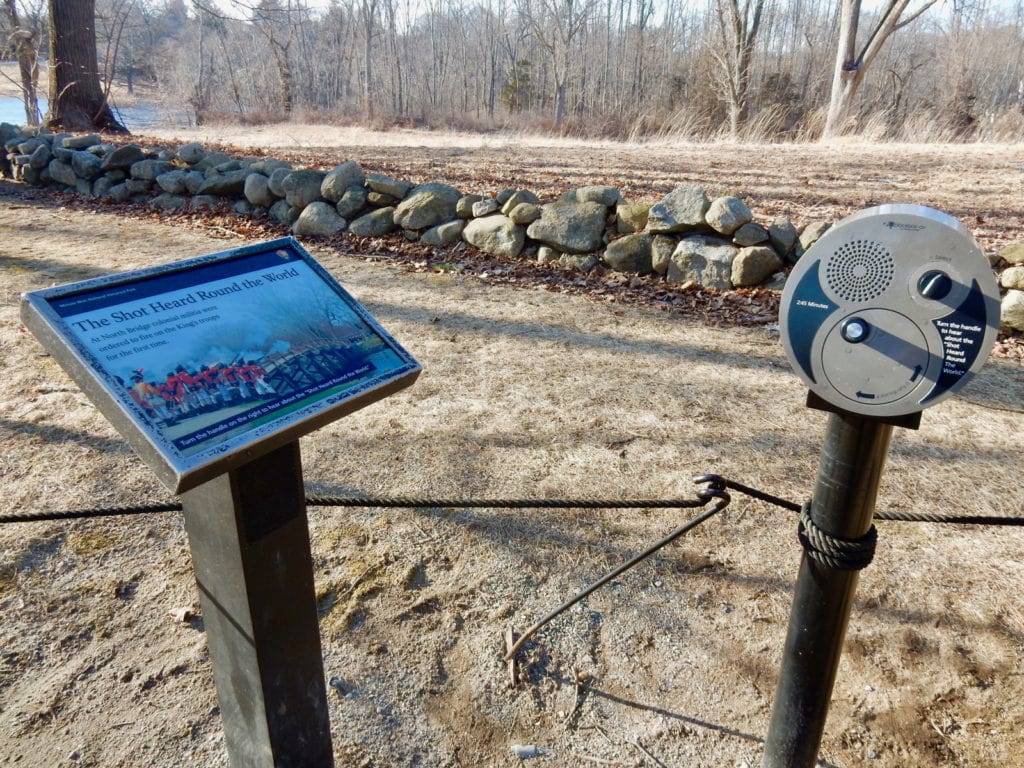 VISIT: Old North Bridge. Park across the street, and walk to the bridge, passing on your way a hand-cranked audio box to hear the story of what happened on the bridge right up ahead. On April 19, 1775, for the first time ever, an American militia was ordered to fire on British soldiers in what came to be known as "The Shot Heard Round the World," ushering in the Revolutionary War.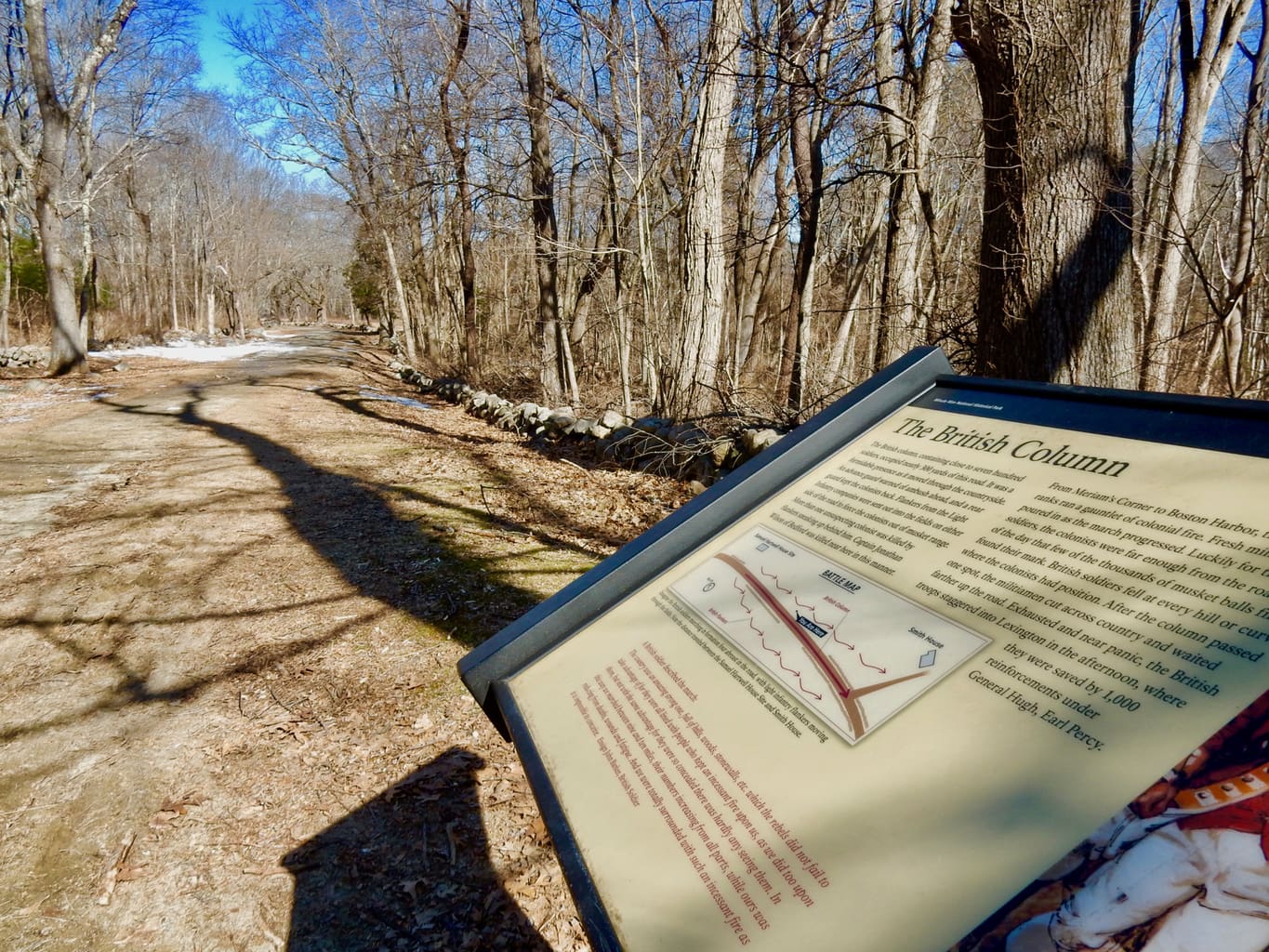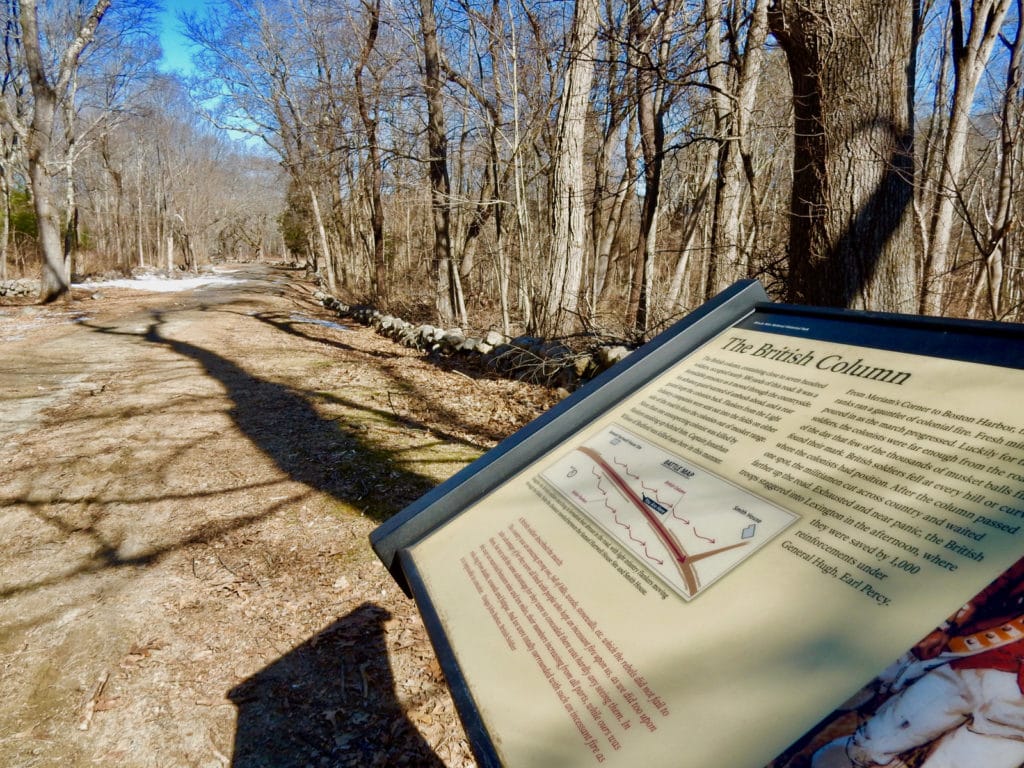 Paul Revere and other message dispatchers rode 16 miles from Boston to warn the outlying towns that 700 British soldiers were marching towards Concord. The Redcoats had planned to destroy military supplies only.
But as the townspeople mustered at North Bridge, they saw smoke and assumed that the Brits were burning down the town. As the skittish and angry Colonists advanced, the Redcoats fired into their ranks, killing two. The Colonists fired back – the first time they were ordered to do so.
The Redcoats, outnumbered four to one, retreated with the Colonial militia at their heels, "igniting a flame in the hearts of our countrymen. The American Revolution had begun!"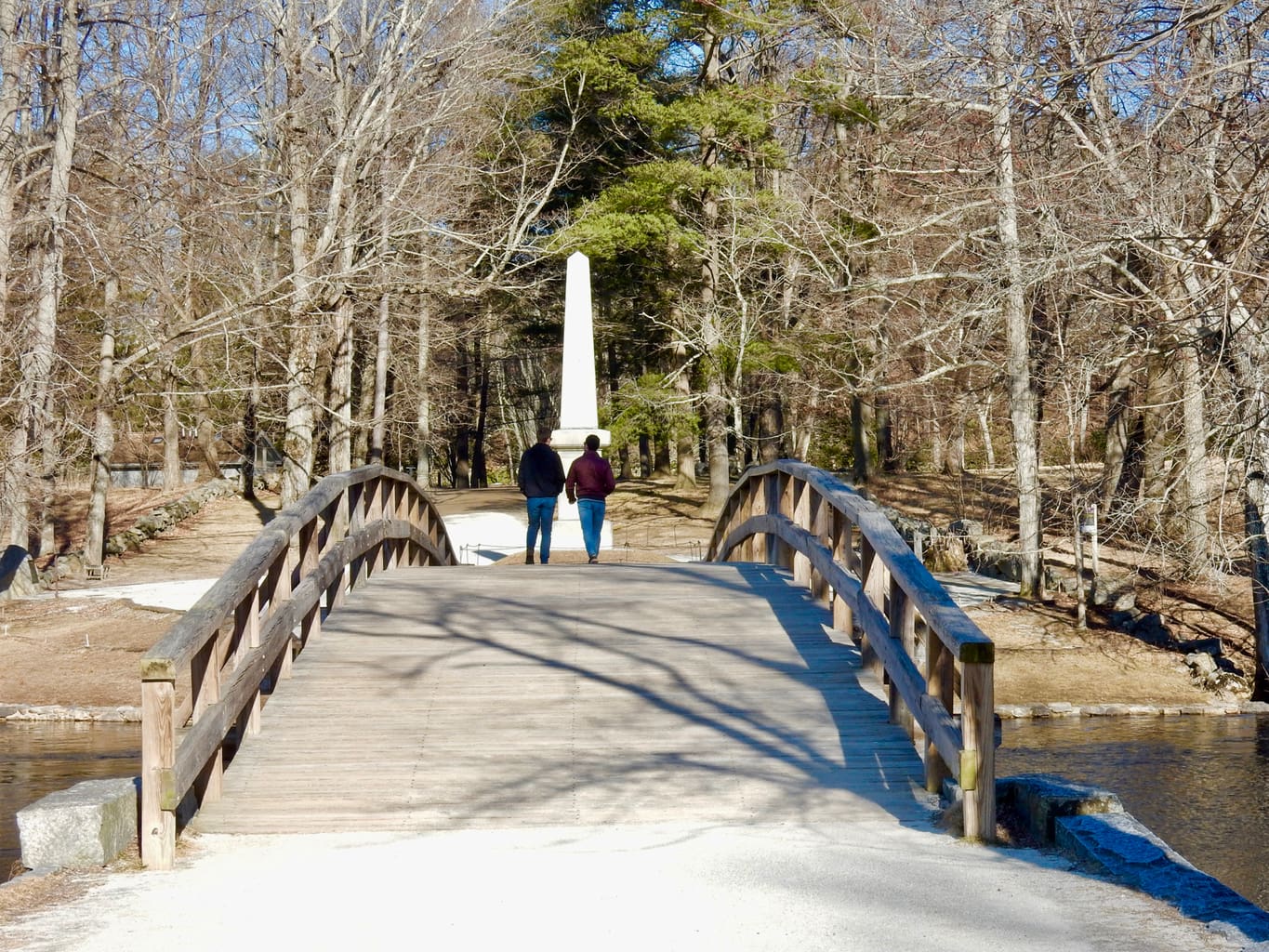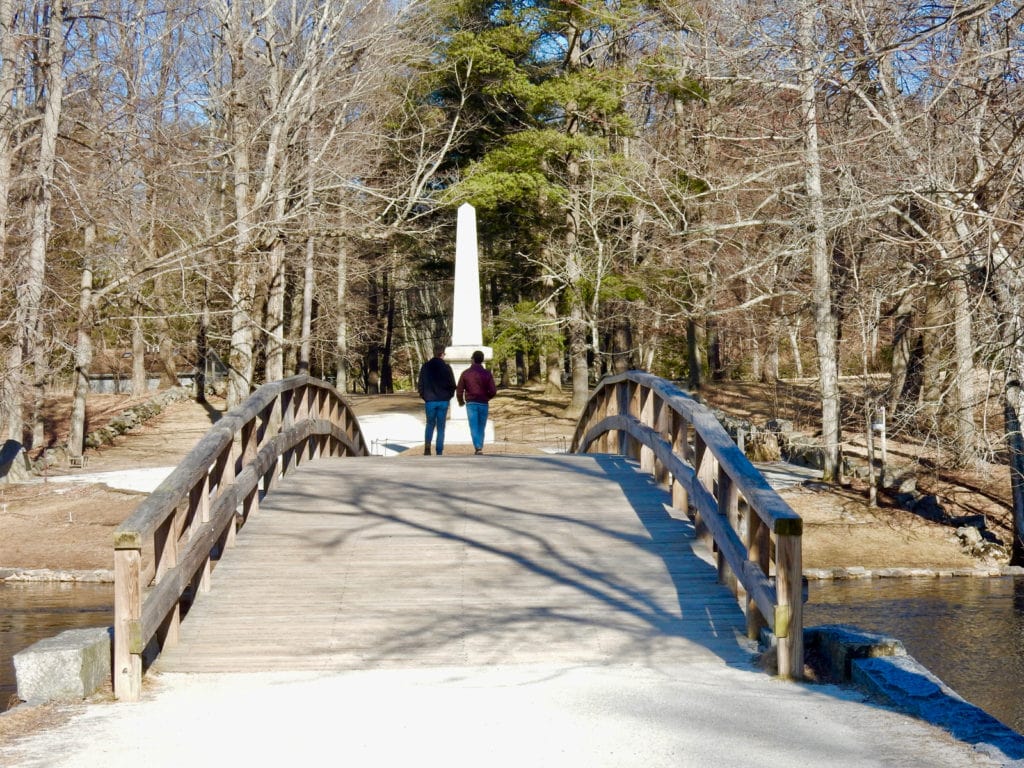 See the obelisk monument and Minuteman Statue by famous sculptor, Daniel Chester French, on opposite sides of the bridge. The North Bridge Visitor's Center is ahead up the hill, and shows the film "Treason or Liberty." Open April-October daily 9:30-5, Nov-Dec. Tues-Sat 11-3, free.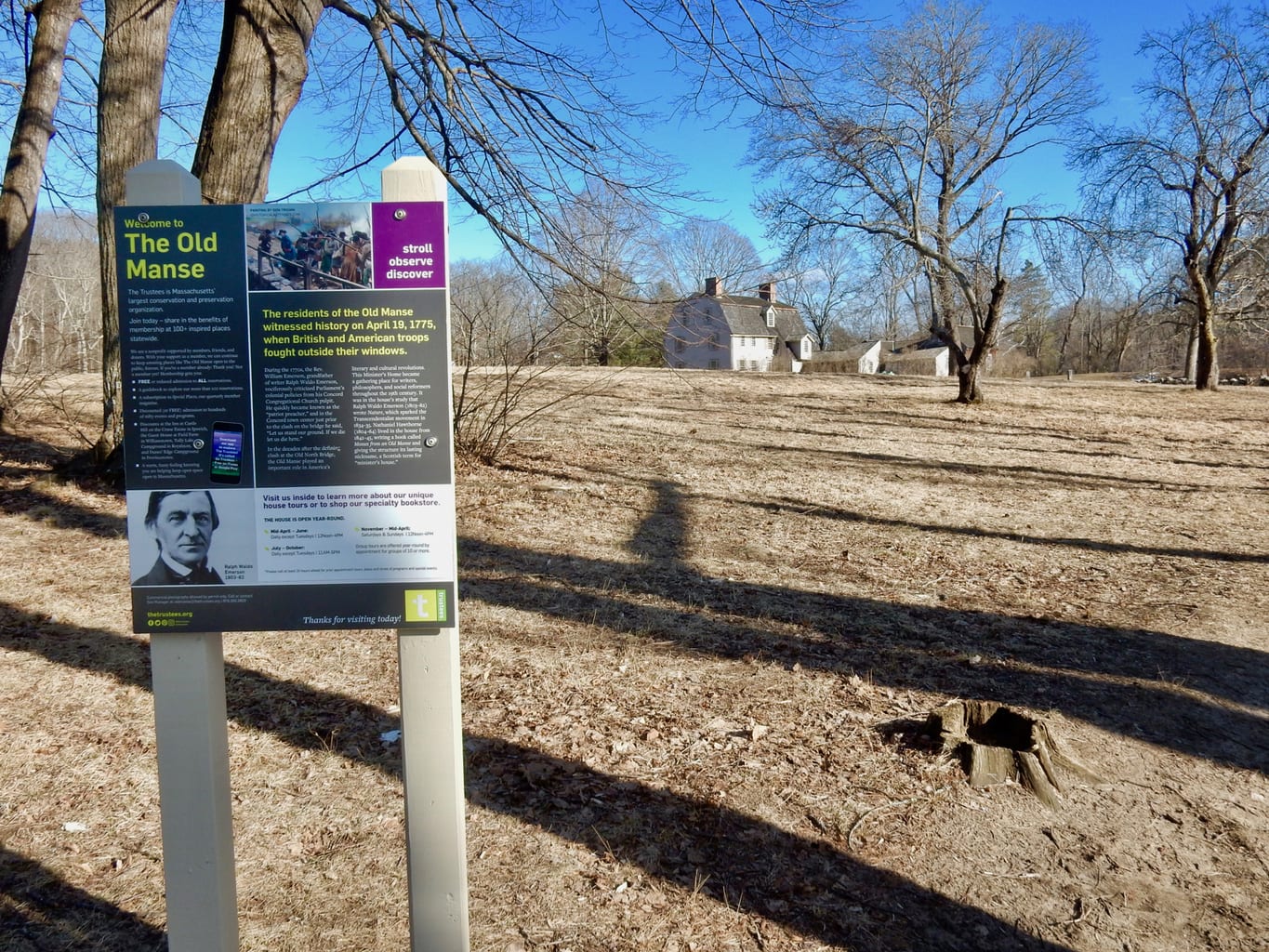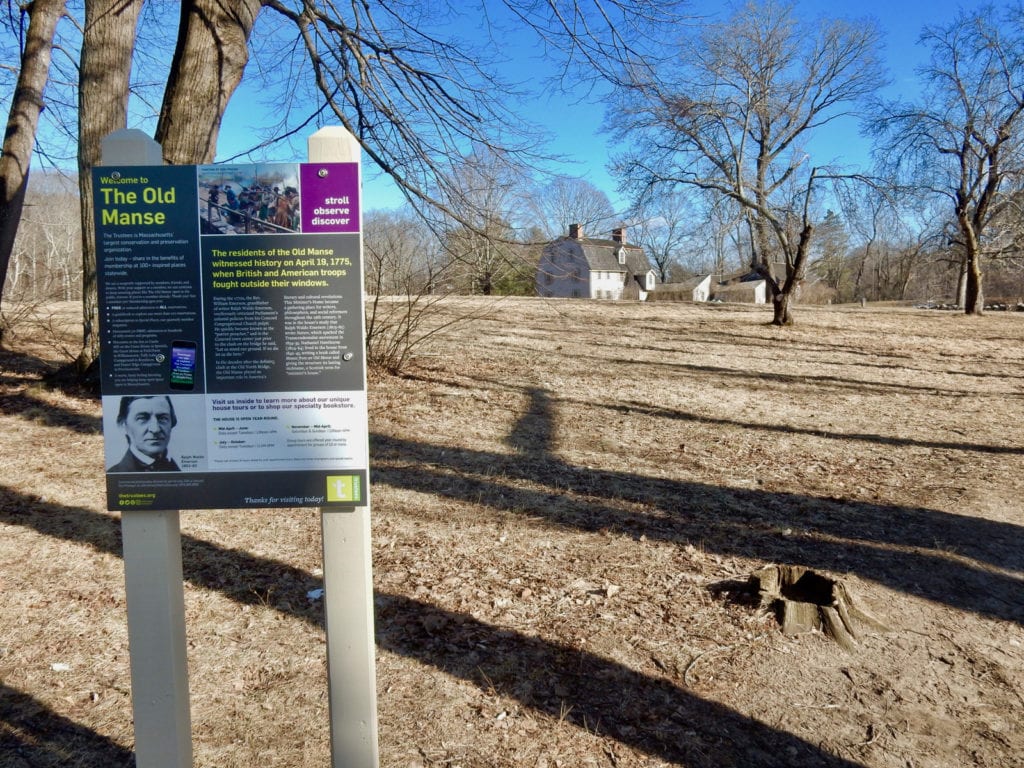 VISIT: Old Manse (near North Bridge). Famous for its literary history, this was home to minister William Emerson, his grandson Ralph Waldo Emerson, and was the honeymoon home of Nathaniel and Sophia Hawthorne. Open April-October, $10.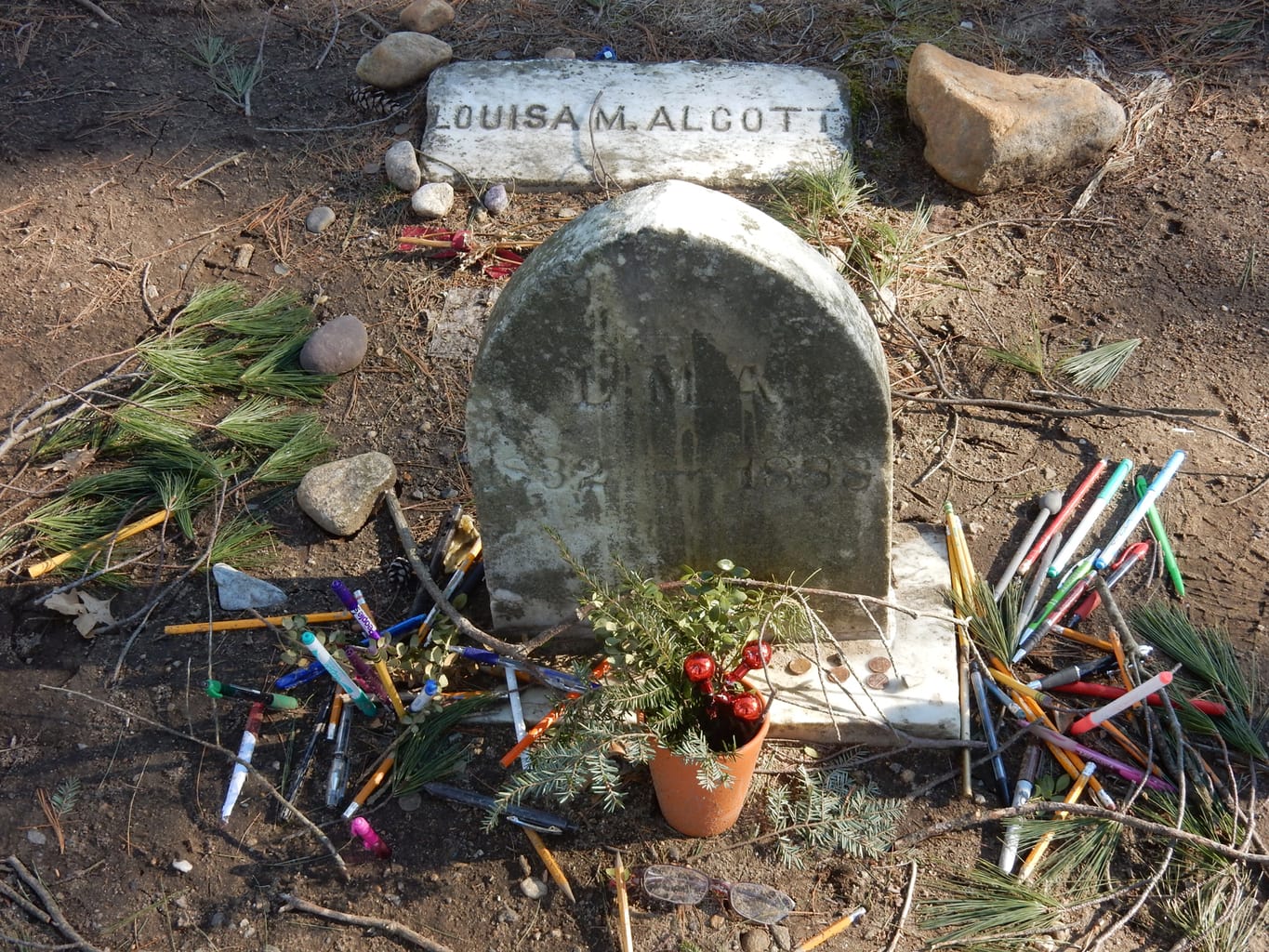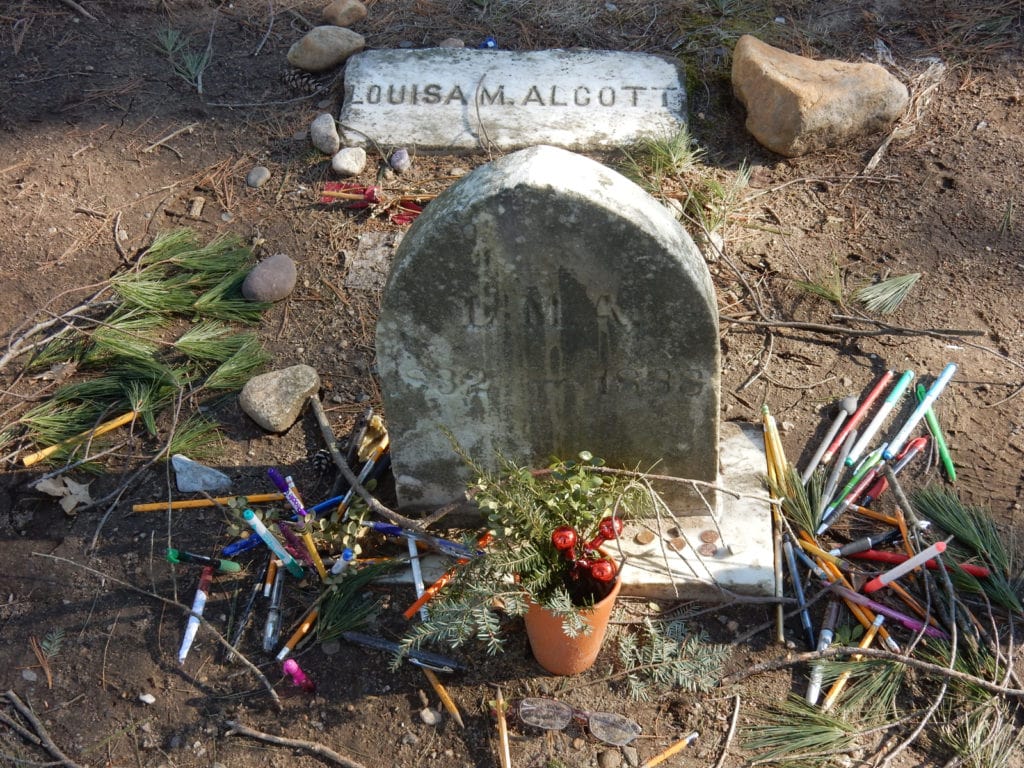 GO/PHOTO OP: Sleepy Hollow Cemetery – Author's Ridge. You'll find the graves of Concord authors, Louisa May Alcott, Nathanial Hawthorne, Ralph Waldo Emerson, and Henry David Thoreau on a hill overlooking other burial places in this garden-like cemetery.
Look for small signs indicating "Author's Ridge," park, and walk up a stone path. The graves can be distinguished from others by tokens left around the tombstones – a mosaic of pens, pencils and pine needles. Open daily dawn to dusk, free.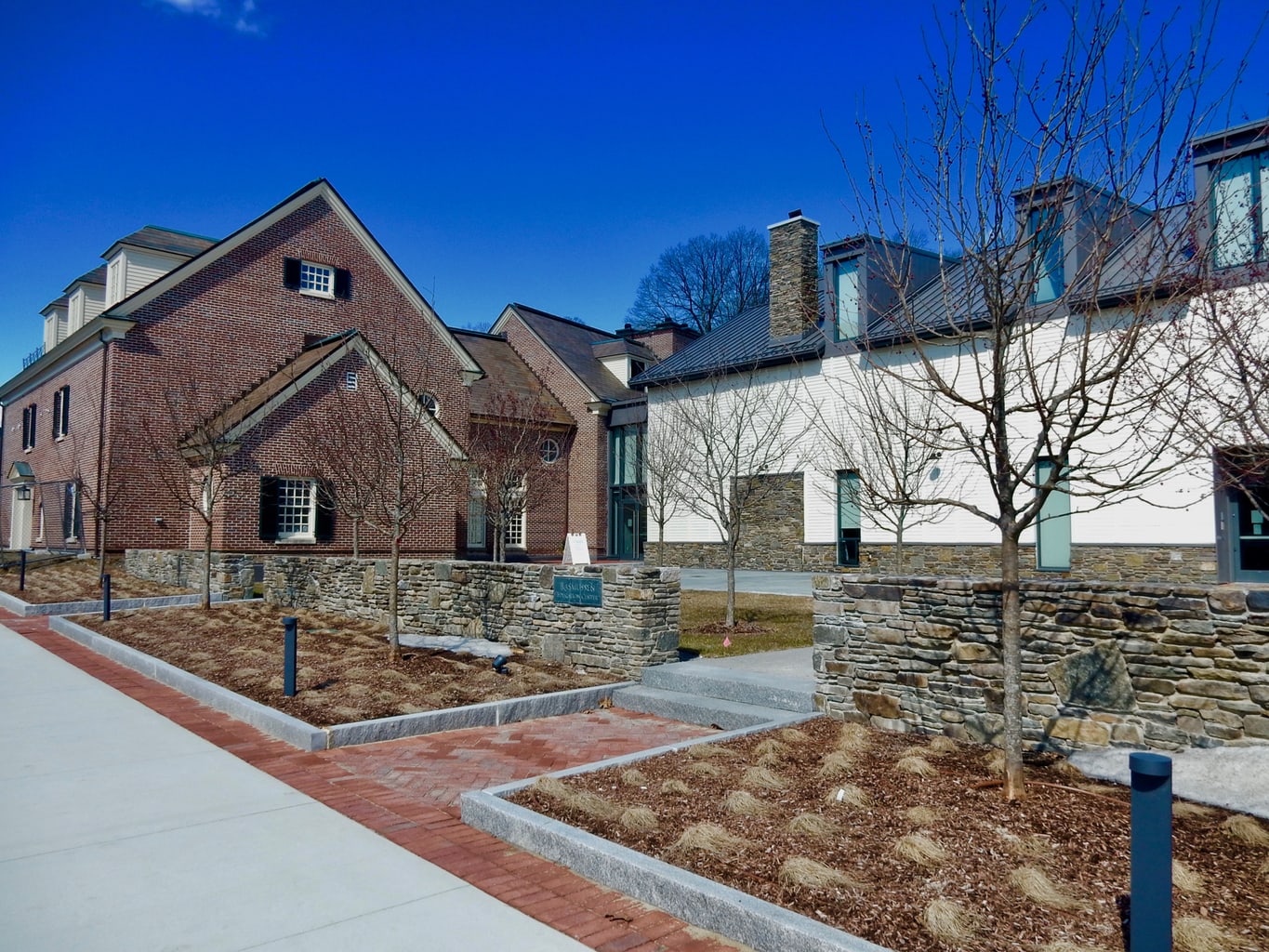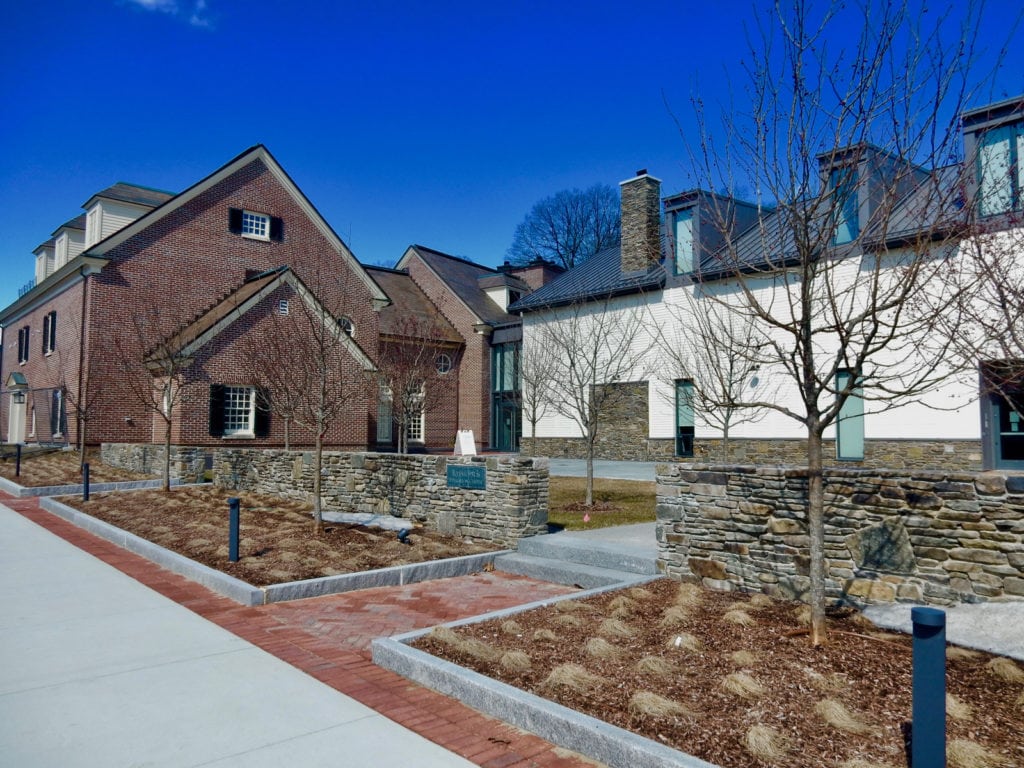 GO: Concord Museum. Going through renovation, this museum will reopen in late Spring 2019. Singular exhibits include the "One if by land, two if by sea" 1775 Lantern, Emerson's study, Henry David Thoreau's Walden Pond desk, and much more – a can't miss museum. Open weekends only for now, $5. Check website for reopening details.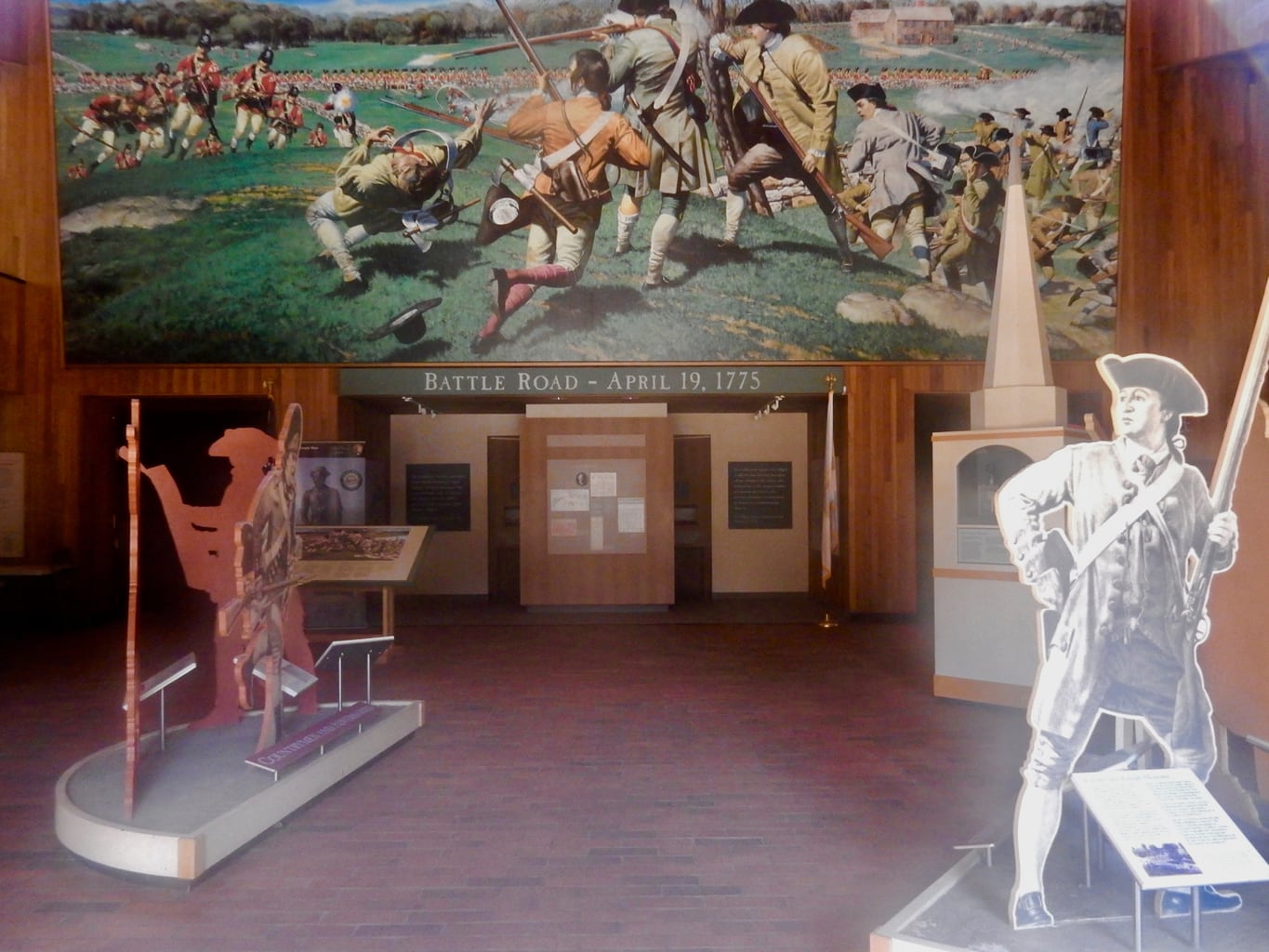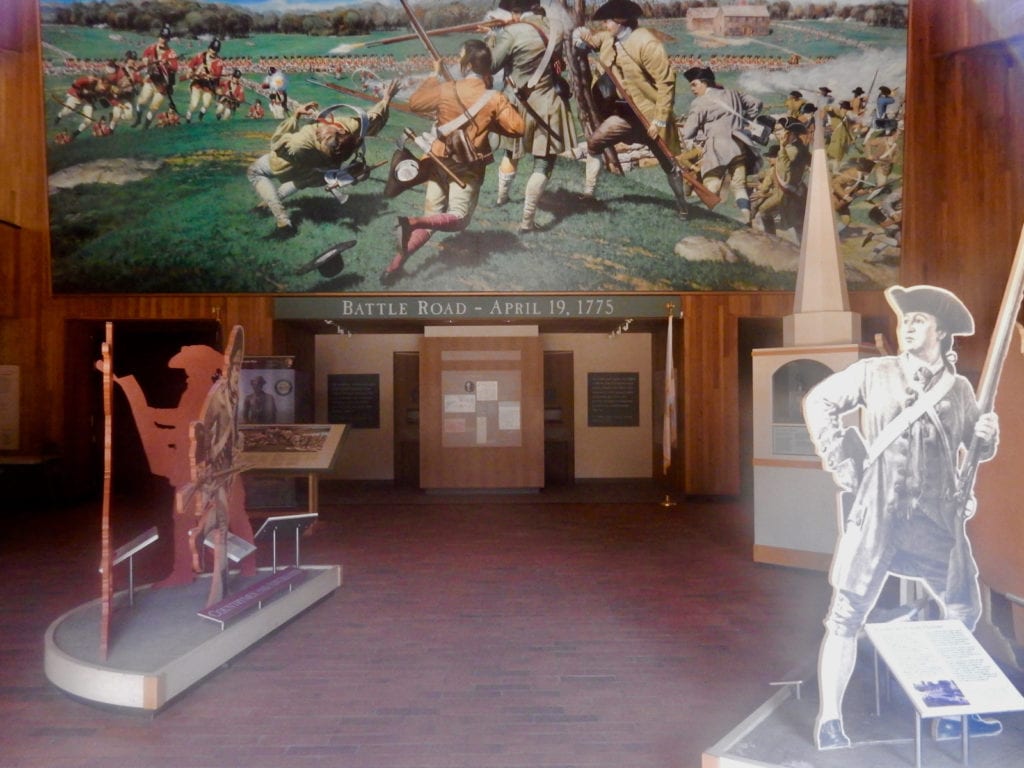 DRIVE: Minuteman National Historical Park, Lincoln. Though the Visitor's Center is in Lincoln MA (between Lexington and Concord), there are waypoints and plaques all along the 6 mile "Battle Road" where you can pull off and imagine both the British Army and the American Militia marching and clashing along the way. Grounds open sunrise to sunset.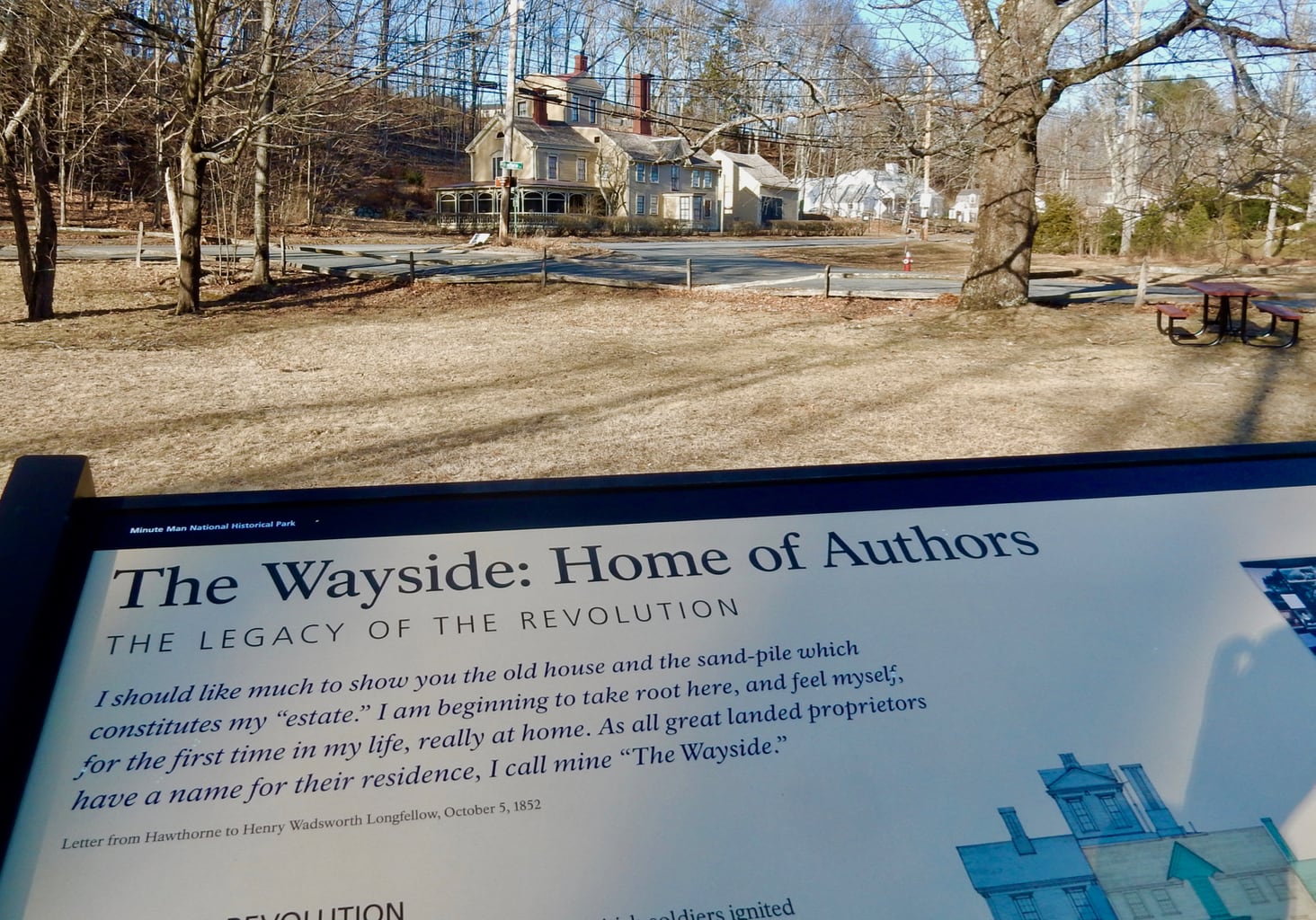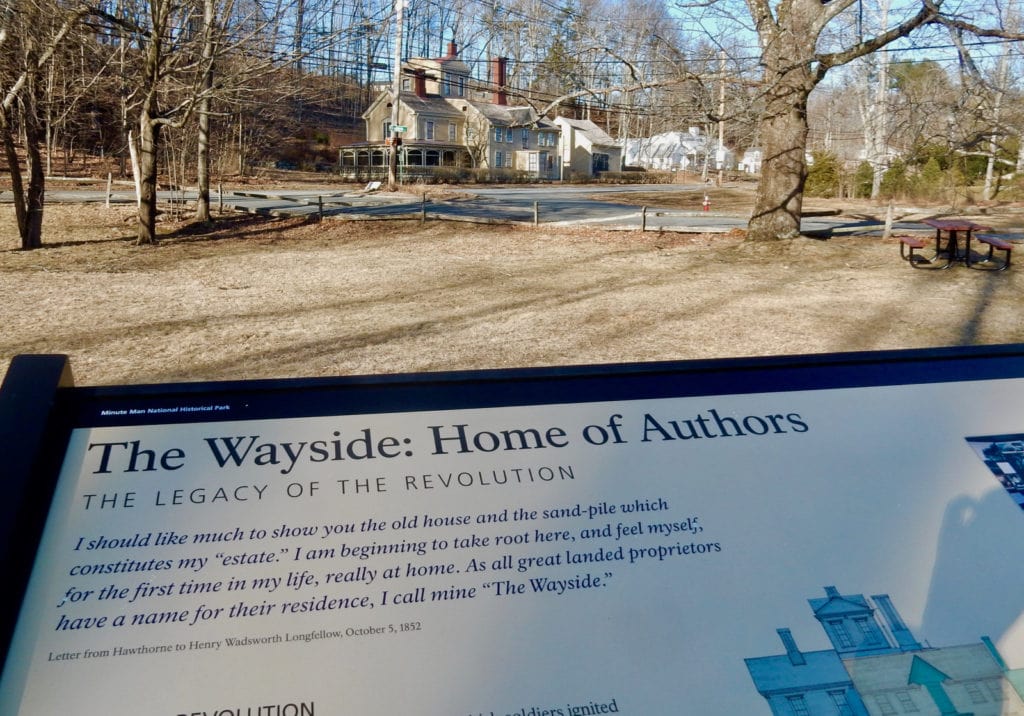 VISIT: The Wayside. You can tour the home of the Alcott family from 1845-1852 and the only home that Nathaniel Hawthorne, who named it The Wayside, ever owned from 1852-1869. Harriett Lothrop, author of the "Five Little Peppers," (pen name Margaret Sidney) and her daughter, Margaret Lothrop, lived in and preserved The Wayside from 1883 to 1965, when it became part of Minute Man National Historical Park. Open June-Oct, Thurs-Mon 9:30-5:30.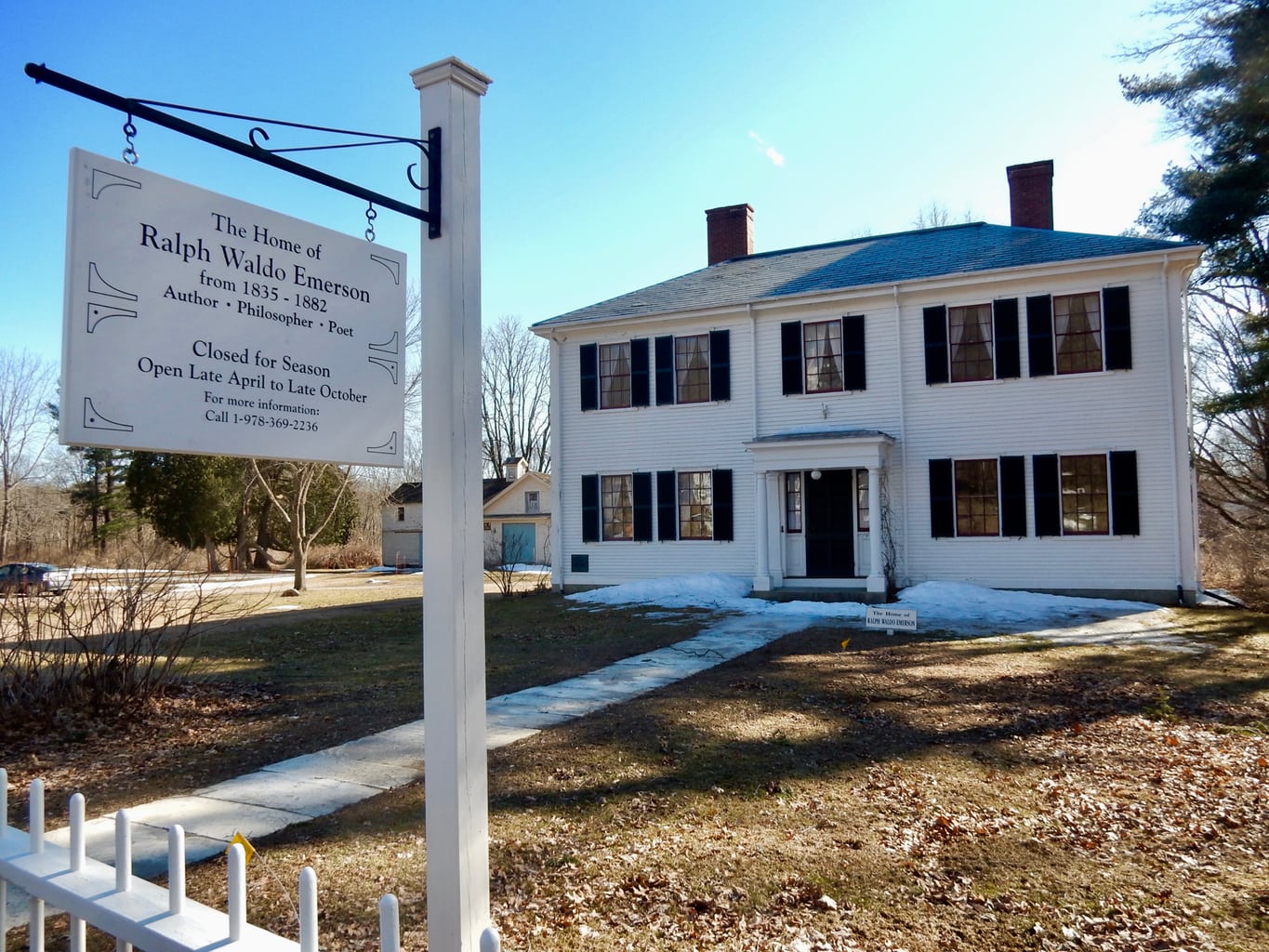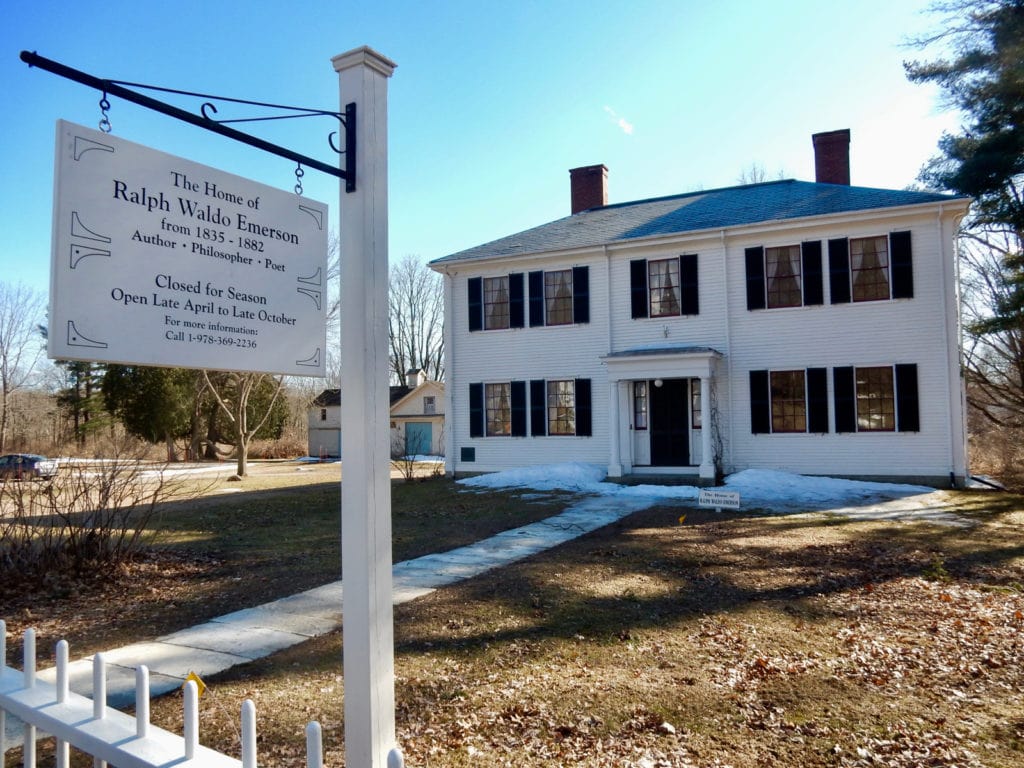 VISIT: Ralph Waldo Emerson House (across from Concord Museum). Home of the author from 1835 until his death in 1882 – with original furnishings. Open April – October, Thurs-Sun, guided tours only $9.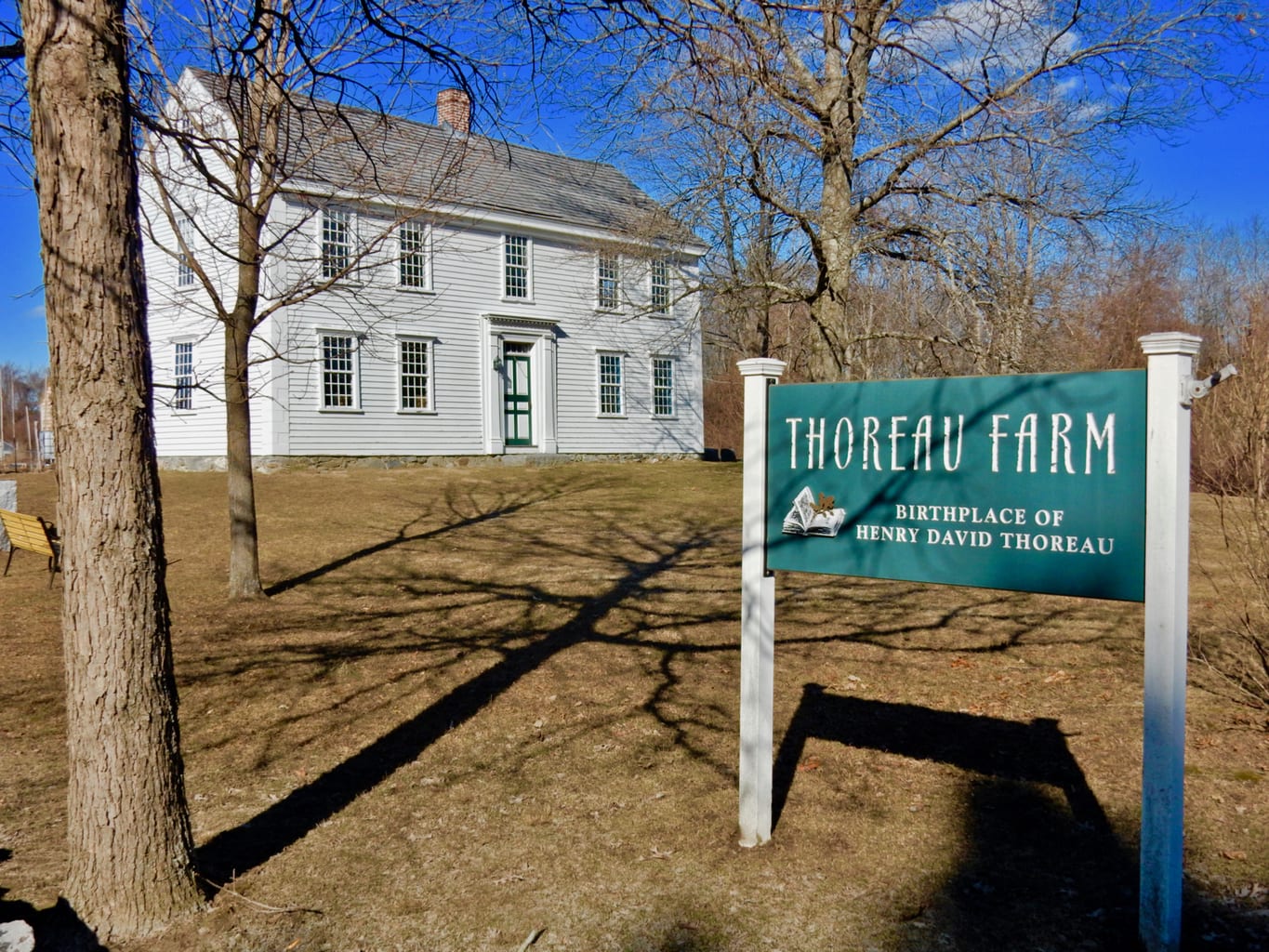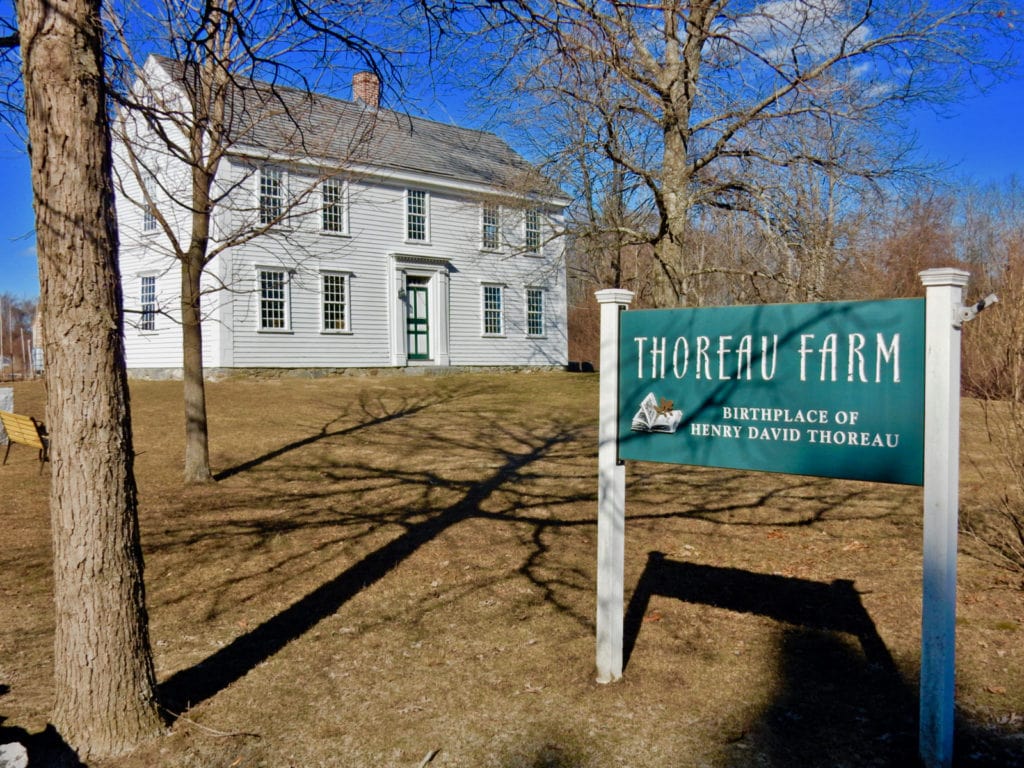 VISIT: Thoreau Farm: Birthplace of Henry David Thoreau. Open Sat. and Sun. May-Oct, Tours 11, 1, and 3pm.
STOP: Concord Visitor's Center. Stop in for local information and guided tours. Open April-Oct.
Where to Eat in Concord MA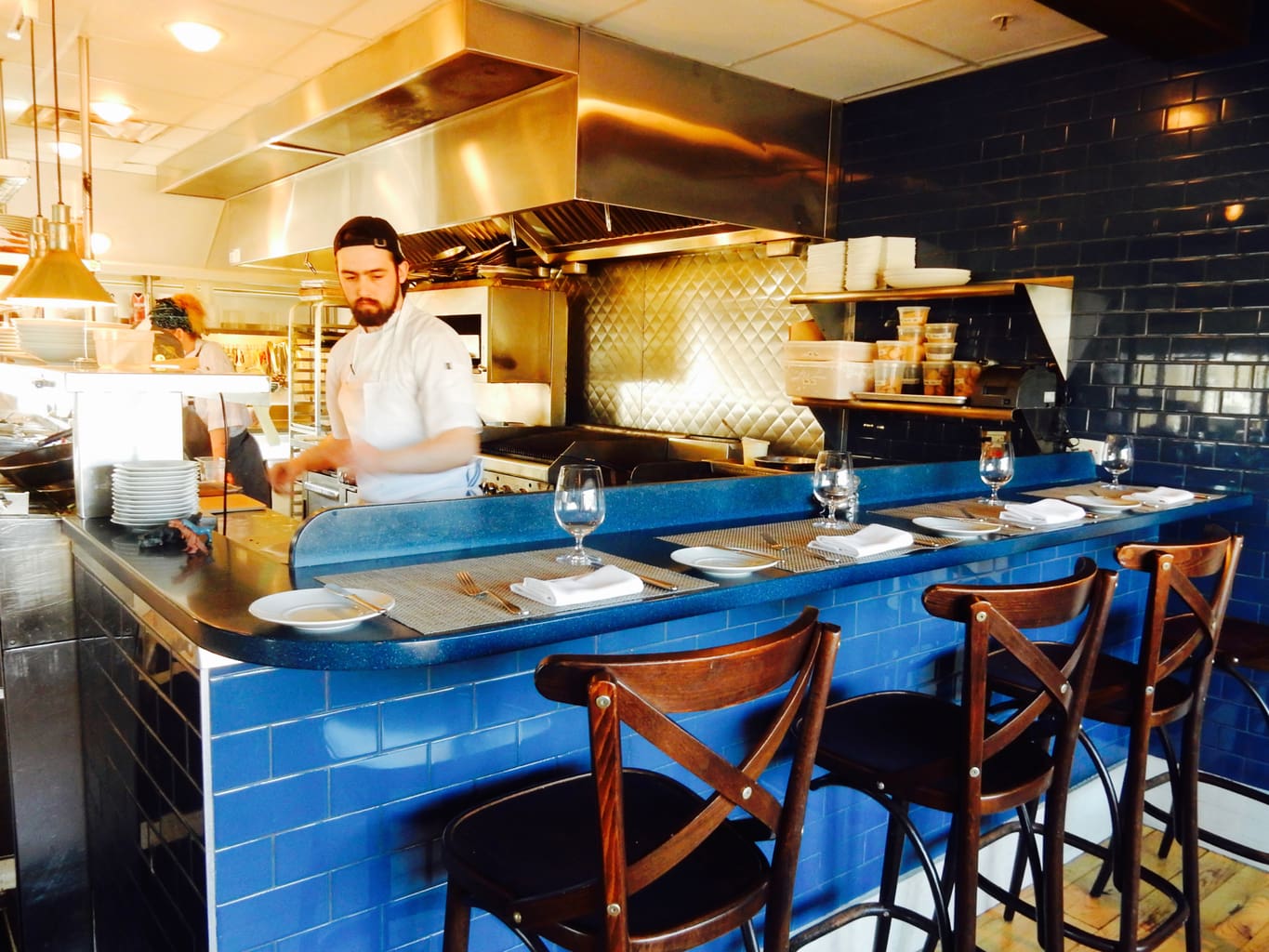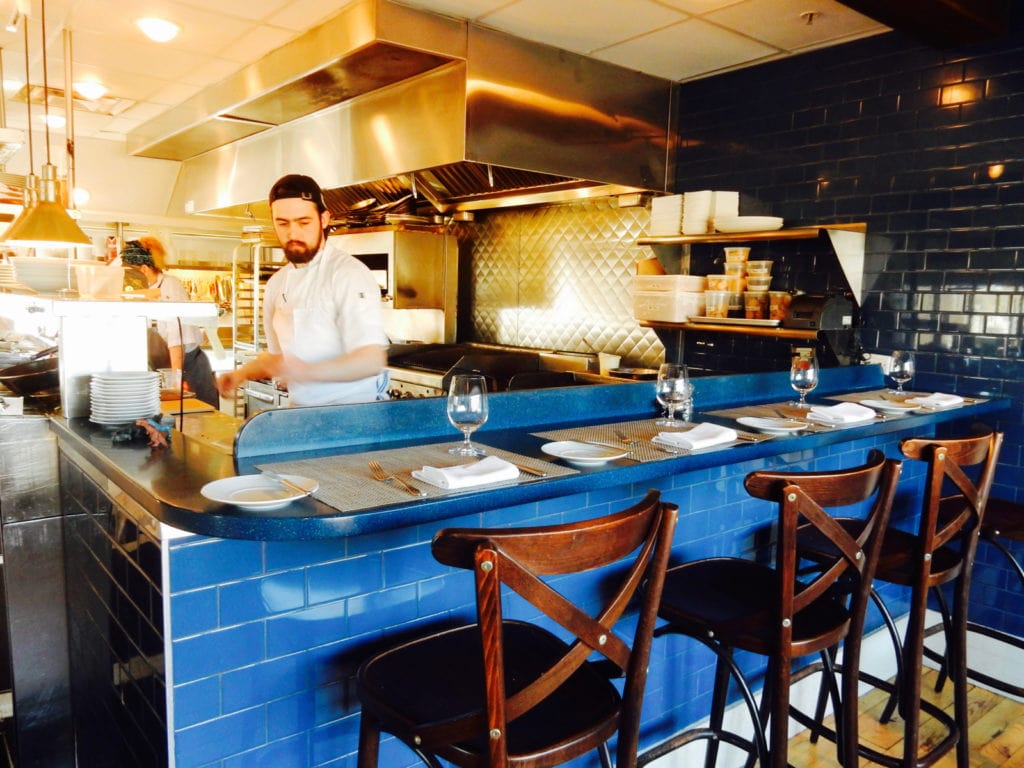 EAT: 80 Thoreau. This fine foodie favorite is located on the 2nd floor of the Concord Train Station, and it's as fun to see the chefs bustle in the open kitchen as it is to watch Boston commuters pour out of trains outside. The one-page menu changes frequently with the seasons and ingredient availability.
My Spiced Sweet Potato Soup ($12) was an exceptional complex melding of tiny cubes of cheese, slivers of hot peppers, and the crunch of pine nuts in a puree of spicy warm sweet potato. That and several helpings of the crunchy-chewy warm bread would make a satisfying meal.
But adventurous eaters will want to try other items – like the Rye Pappardelle – thick ribbons of pasta, firm to the tooth, topped with mushrooms, hazelnuts, and toothsome sauce.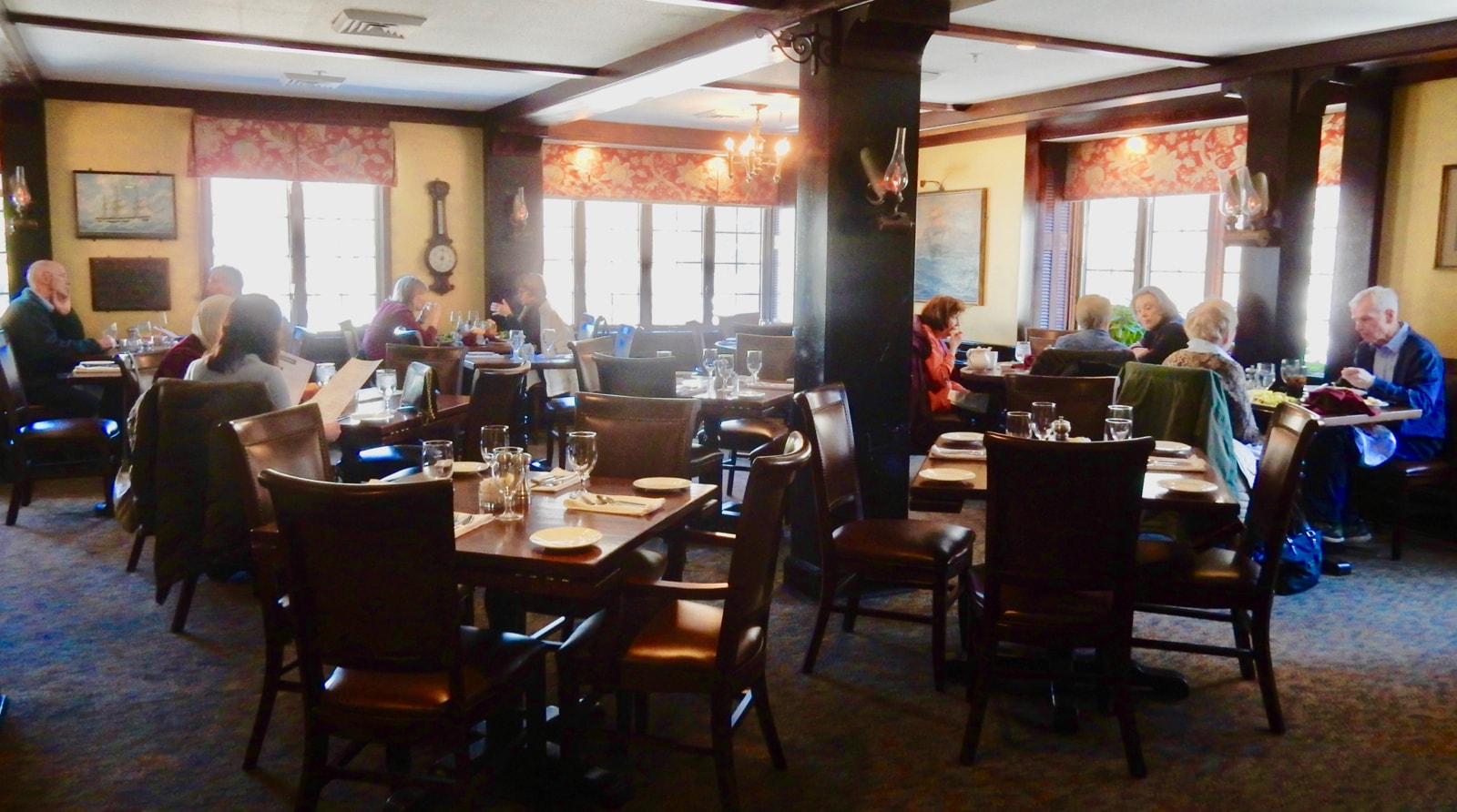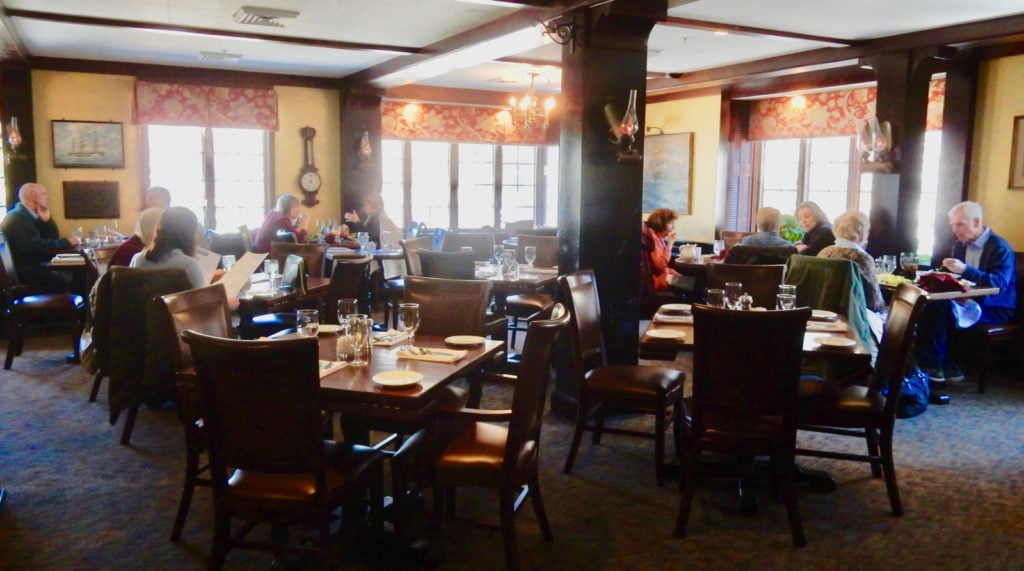 EAT: Concord's Colonial Inn. New England fare in one of the country's most historic inns.
Where to Stay in Concord MA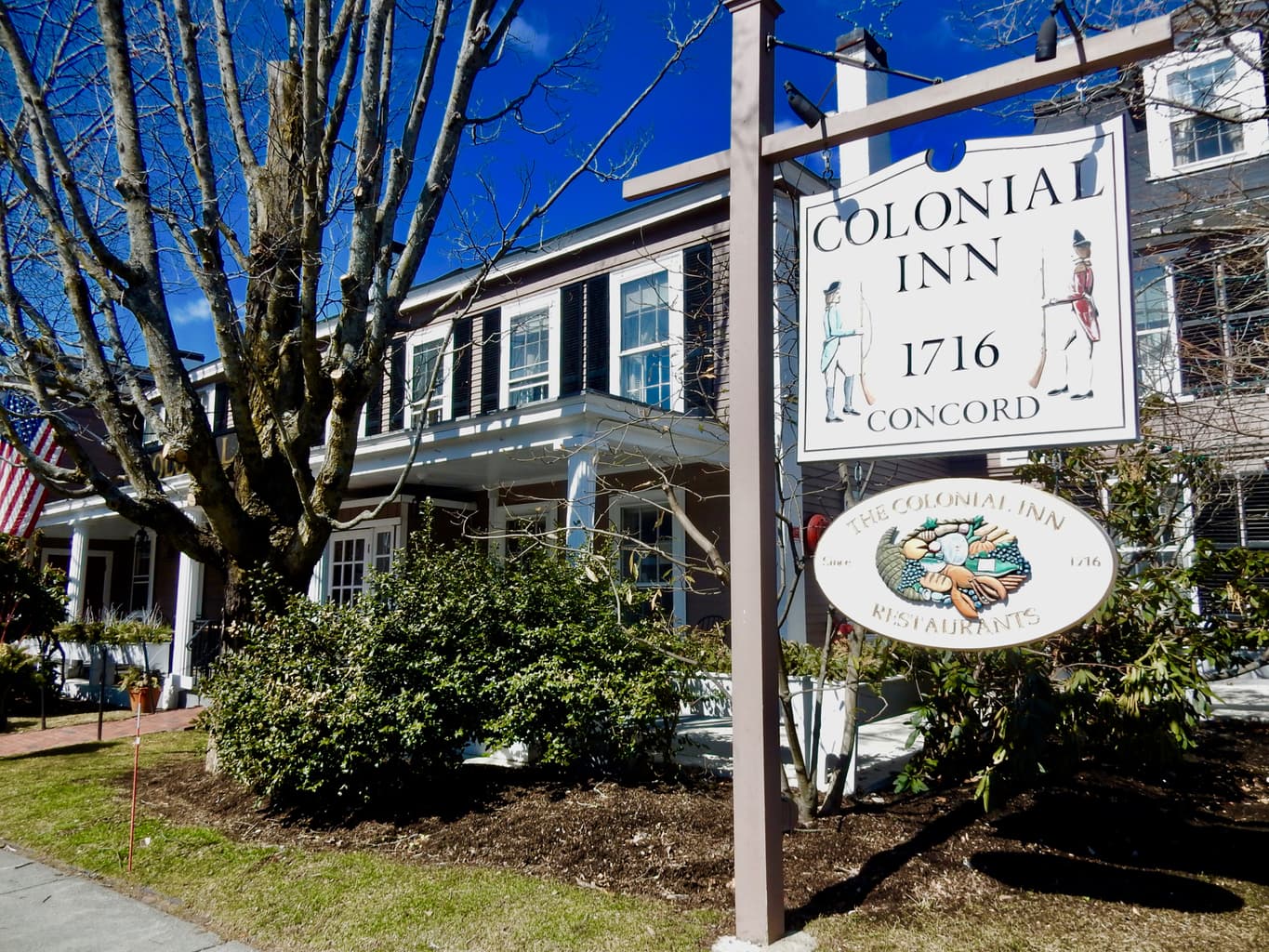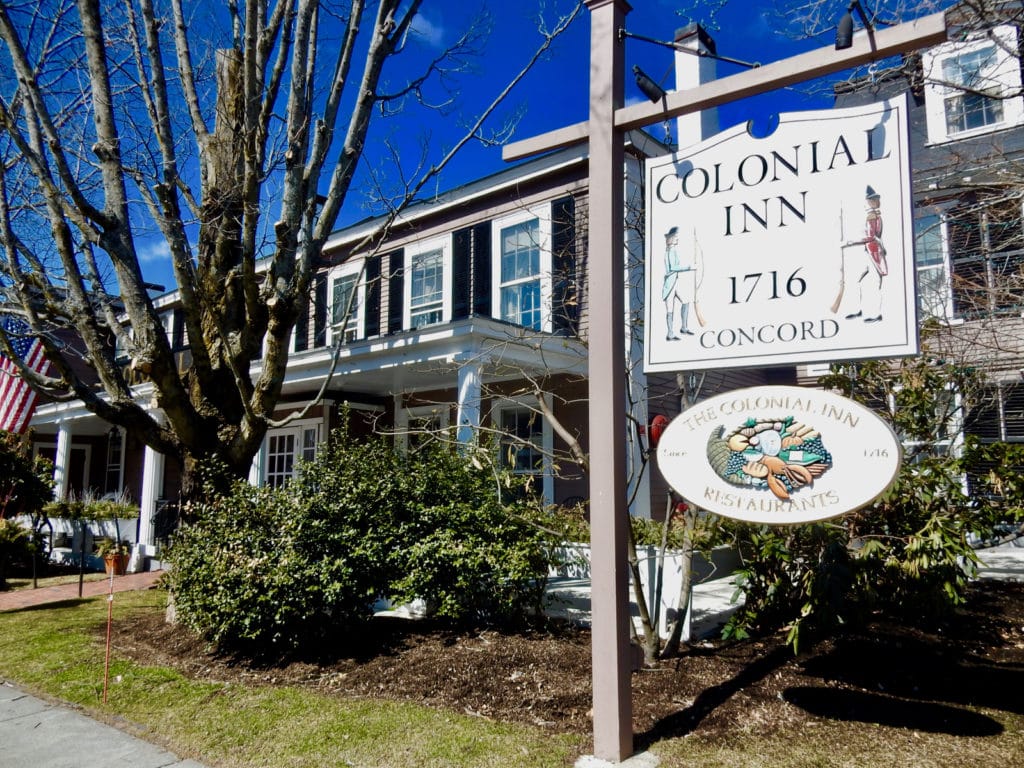 STAY: Concord's Colonial Inn, Concord MA. For travelers seeking an authentic American History overnight, there's no better place to bed down in Concord Massachusetts than Concord's Colonial Inn and Tavern, which was a "Witness Building" on the first day of America's Revolutionary War. The oldest of the inn's original three structures, now the front desk and gift shop, dates back to 1716 and was an arms and provisions storehouse for the local militia. A Maven Favorite – you can read a whole review here.