WHY GO: With MIT, Harvard and Google within blocks of each other, Cambridge MA encompasses the highest concentration of brainiacs in the country. Don't you want to tap into that? Walk though Harvard Yard or the MIT Campus on a humid spring evening. You may just stumble across a world-renowned scientist in passionate debate with a student or two.
Cambridge MA, on the Charles River, is fun and funky ,and has some of the best restaurants in Boston. Plus, the not-so-fuddy-duddy Harvard Museum of Natural History has a few surprises in store.
Things To Do In Cambridge, MA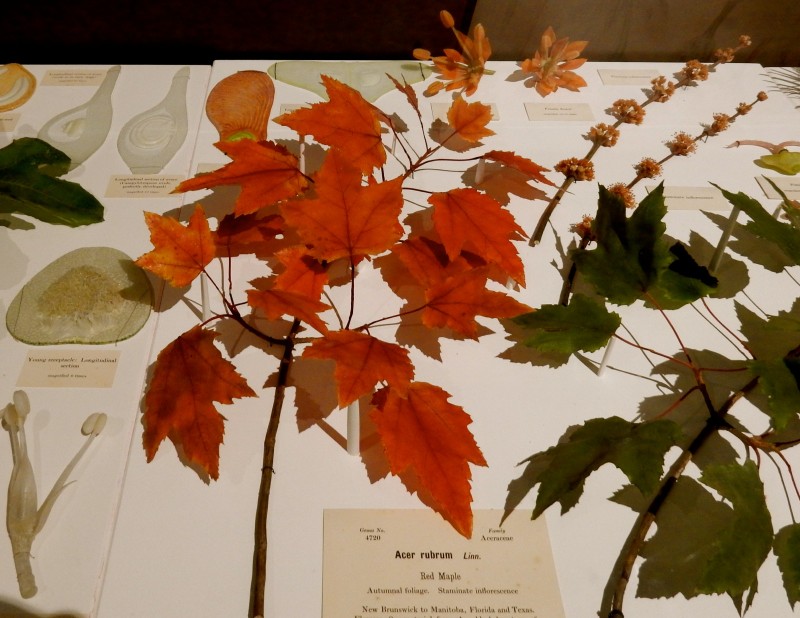 Harvard maintains 9 museums. But one of the best is the Harvard Museum of Natural History with an exhibit formerly considered a Wonder of the World.
In the late 1800s, German glassmaker Leopold Blashka (and later his son) created incredibly lifelike flora and fauna for the then-named Harvard Botanical Museum. (Now the Harvard University Herbaria).
Used by professors to teach Botany, and so realistic, a shipment of these models was held up in customs as authorities were convinced they were live plant matter.
Now preserved in hip-level glass cases, these fragile works of art are indistinguishable from the real things and are truly breathtaking.
The Whale Skeleton That Started It All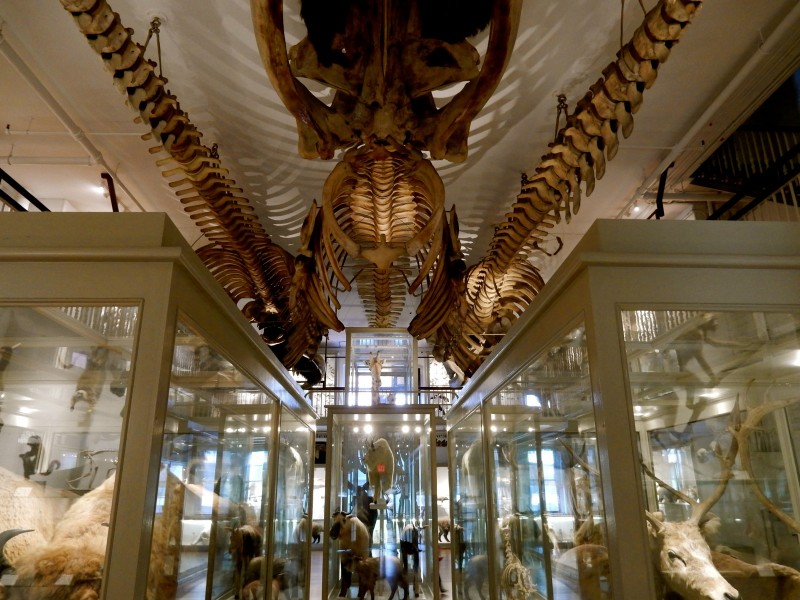 But that's not all this marvelous museum, an institution that would certainly be endorsed by Indiana Jones. If he were a real person.
The HMNH was built in 1874, with a large whale skeleton as its centerpiece. The boney structure of this ocean-based mammal still hangs from the rafters. And its just as impressive now as it was then.
But, wait! There's more!
A large Komodo Dragon model lays next to a reproduction of a Pigmy Human skeleton. There's an actual Dodo Bird skeleton, and real Hissing Cockroaches. There are boards of mounted insects that wouldn't look out of place in an art museum, a 4.5 billion year old meteorite you can touch, an incredibly diverse rock and minerals display, and thousands of other natural specimens.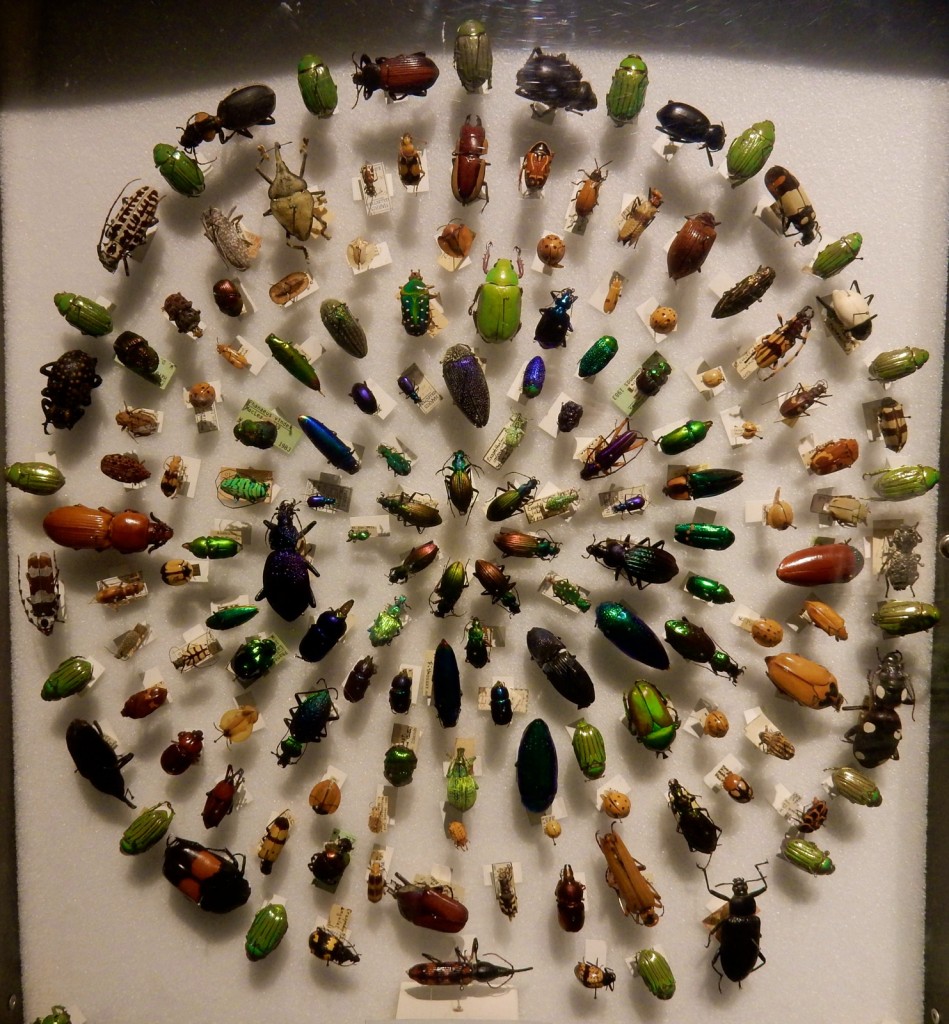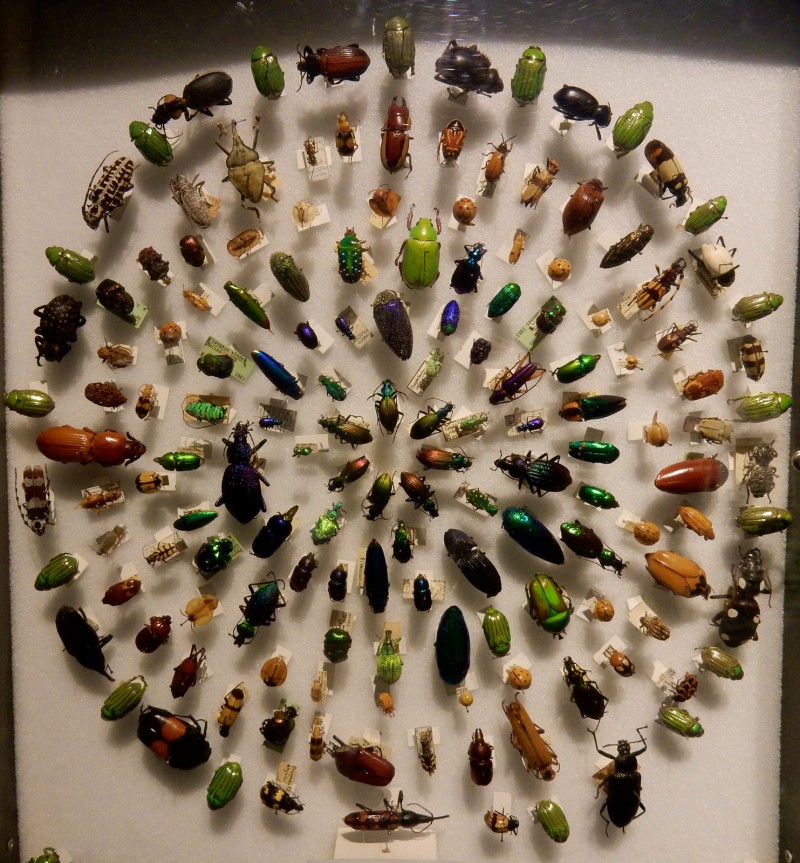 After an extensive upgrading, old-school meets new school in galleries that include the multi-generational favorite, "frozen zoo" dioramas. Now, however, videos, touch screen aps, and other technological innovations bring these into the 21st century.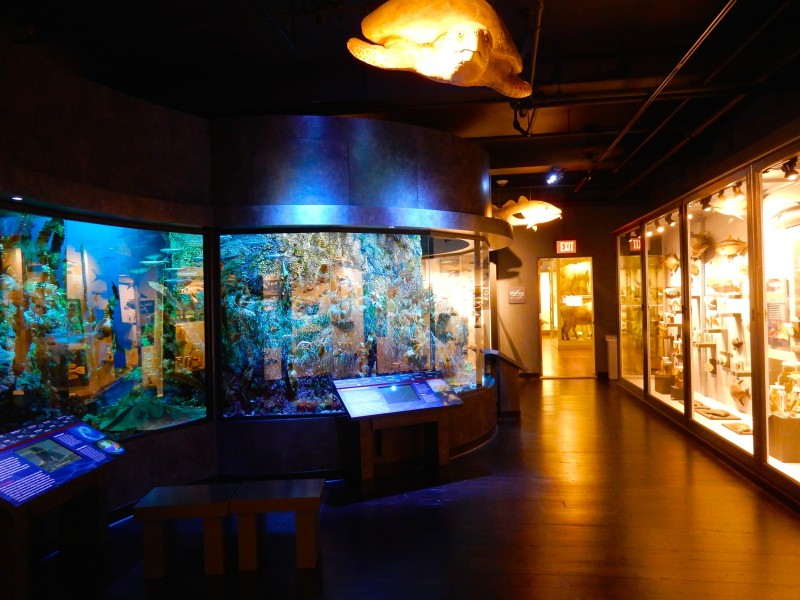 The new Marine Life in the Putnam Family Gallery will boggle your mind. Lighting effects create the illusion of movement even though there is no water. And those East Coast and Atlantic Ocean creatures that look as lifelike as the museum's botanical glass works? They are keenly sculpted works of art. To get the most out of this museum and the attached Peabody, plan to spend a couple of hours. Open daily 9-5, $12 adults, $8 kids. Includes admission to Peabody Museum.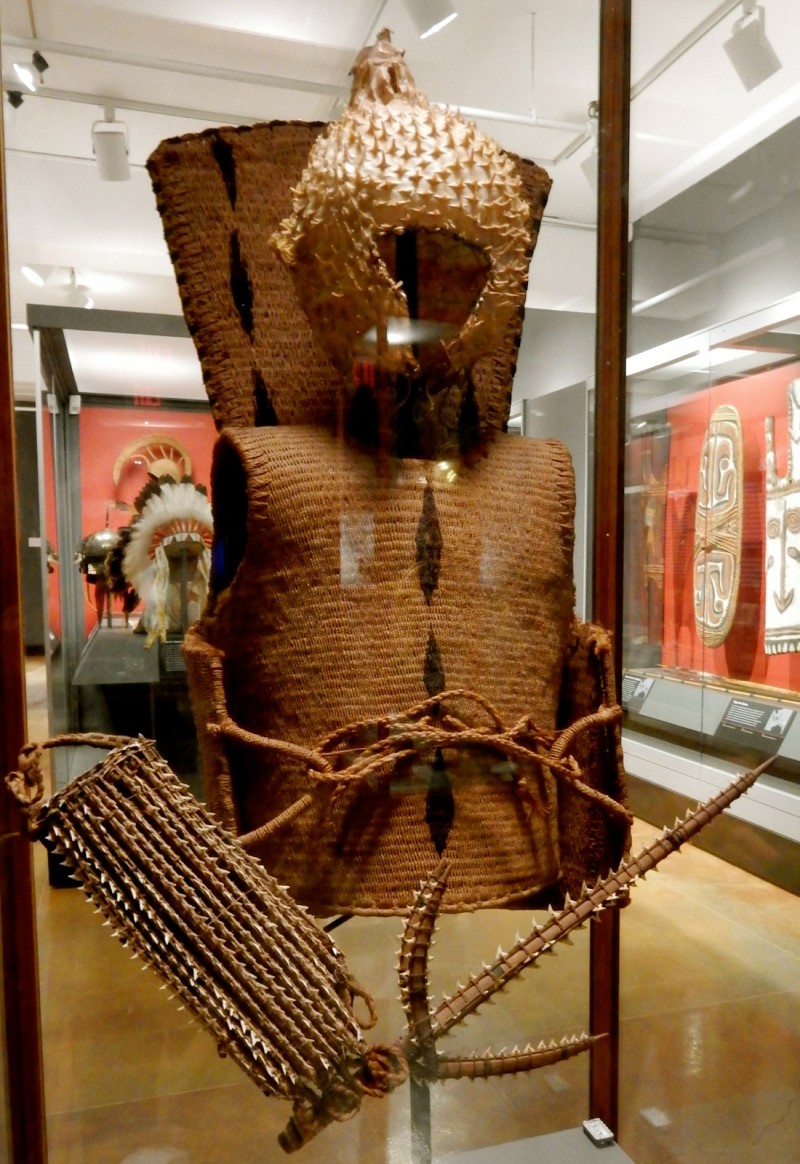 While the Museum of Natural History is all about the natural world, The Peabody concentrates on Human Culture from ancient times to modern. At any given time, only 3/10ths of 1% of the museums holdings is on display. Of course, that makes it a boon for repeat visitors. Open daily 9-5, $12 adults, $8 kids. Includes admission to Harvard Museum of Natural History.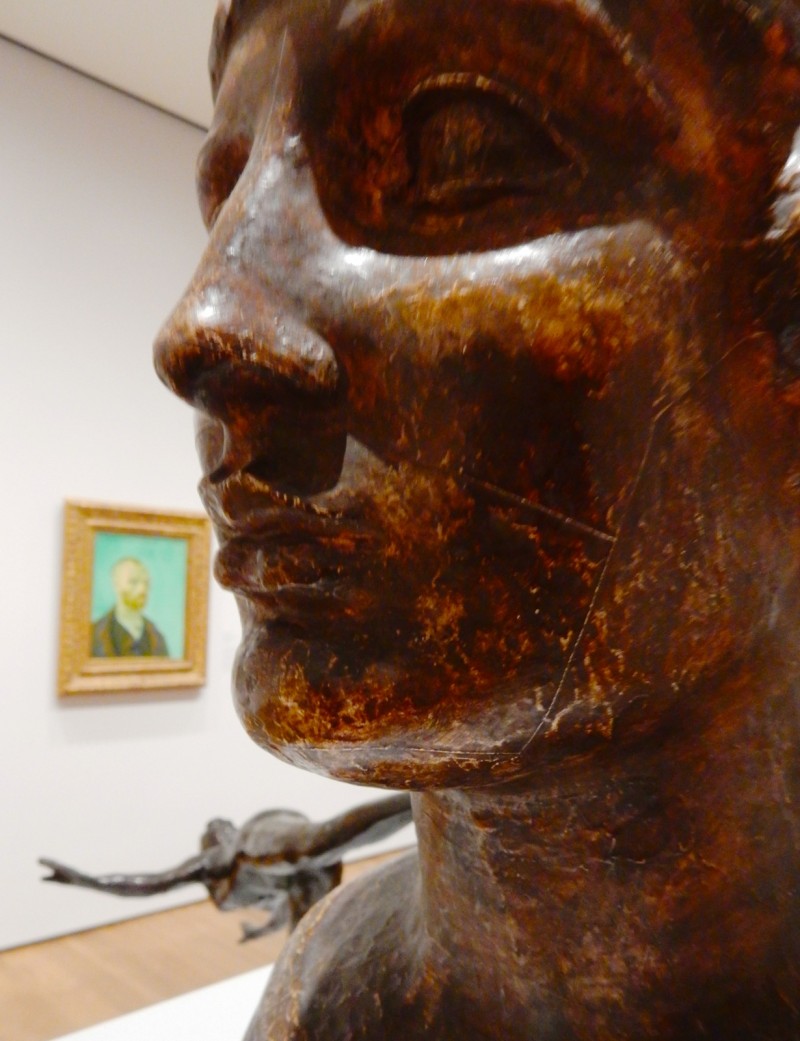 Formerly separate entities, the Fogg, Arthur Sackler, and Busch-Reisinger Museums are currently all one. Linked by a dramatic interior courtyard, you can peruse the best of Miro, Monet, Mondrian, Calder, Asian art, Religious Icons, and works from ancient to modern from all parts of the globe. It's the MFA writ small. And a joy to see. Open daily 10-5, $15 adults, under 18 free.
How do wind turbines work? What does a real human skull look like? Can you make bolts of lightning indoors? You don't have to be a kid to enjoy one of the best interactive science museums in the country.
Hovering above the Charles River on a Charles River bridge, and within walking distance of Cambridge hotels, this massive institute will consume a good part of a weekend. If you want to see every IMAX movie and live presentation, it could take much longer. $28 adults, $23 kids, open Sat-Thurs 9-5, Fridays 9-9.
For something completely different, paddle one of the most scenic sections of urban river in the country. This evening sunset and city-lights tour is one of Paddle Boston's most popular tour.
DO: Bike the Charles River Bike Path from Cambridge MA
Ride this 27 mile bike and walking trail for phenomenal views of Cambridge and Boston.
Restaurants In Cambridge, MA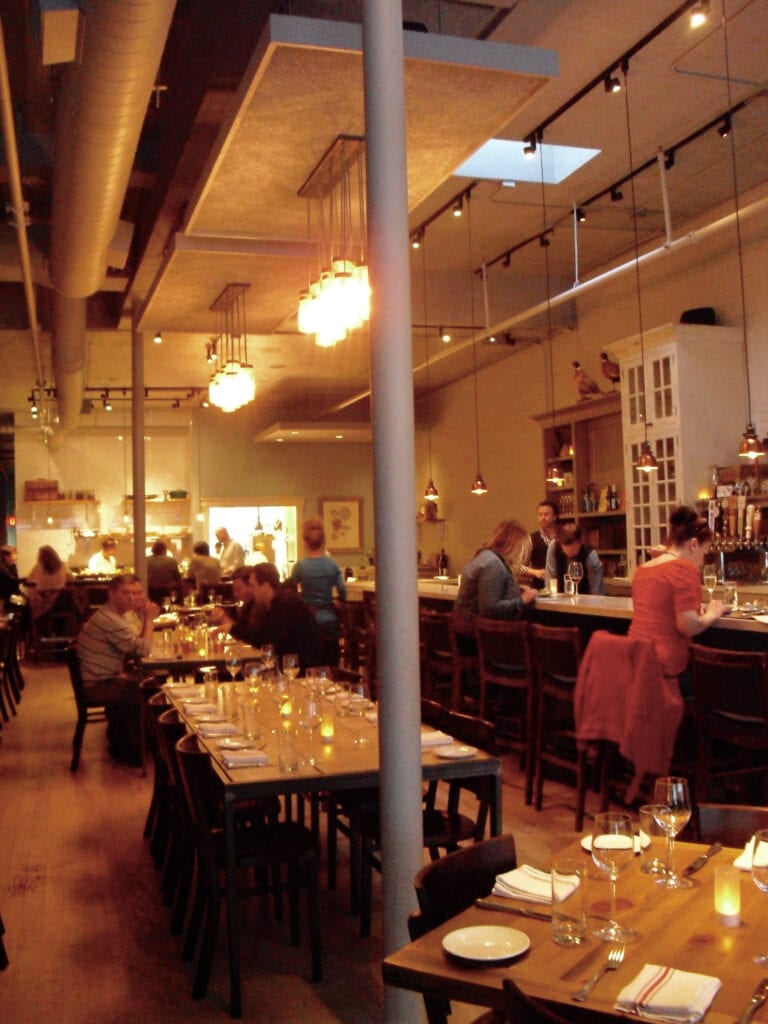 A bit out of the way in Inman Square, this rustic/refined/eclectic restaurant, housed in the former Puritan Cake Co. factory, fast became a city favorite. Sandblasted wooden walls from a Cape House that washed out to sea then reclaimed, filament bulbs over communal tables, and the bustling of chefs through a peekaboo into the kitchen coalesce into a space that melds artisanal, industrial, and farmhouse-ial to perfection.
If you're in the mood for great thin-crust pizza and cold beer, join the MIT students and profs here.
So good, they've expanded to four locations–Cambridge's Central Square, and Boston's Back Bay, South End, and Front Point–Flour Bakery & Cafe is run by a Harvard math grad who puts science and a little culinary magic into whipping up homemade versions of Pop Tarts, Oreos, and Fig Newtons that are nothing short of miraculous.
Where To Stay In Cambridge, MA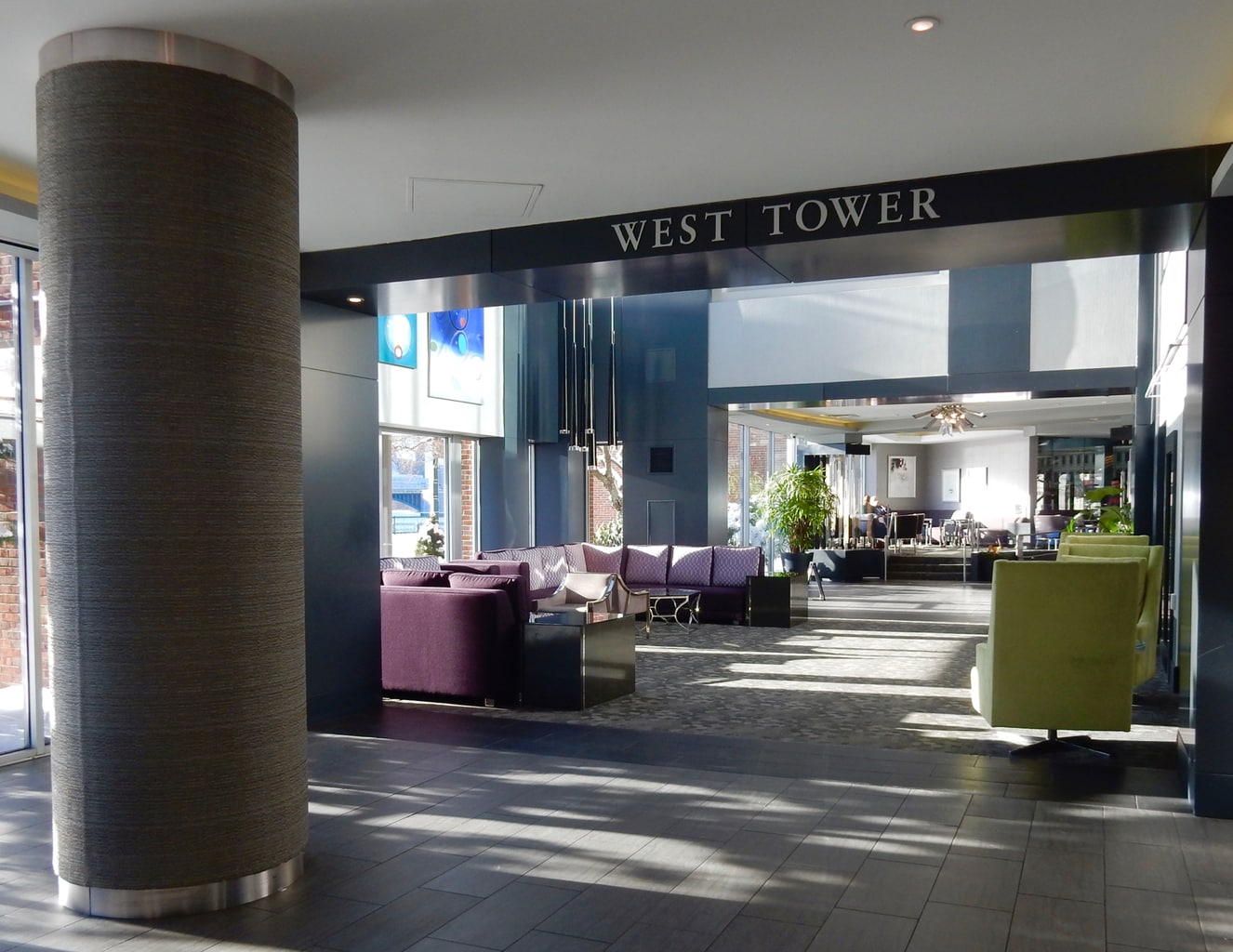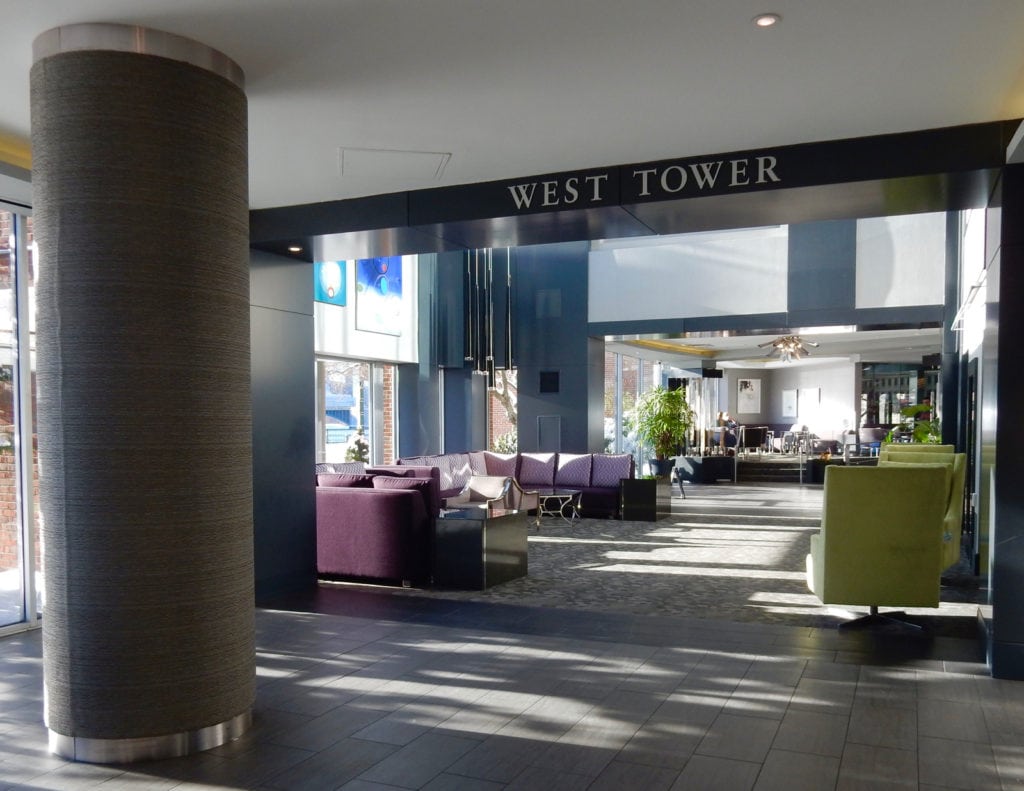 You can just skip right on over to the Boston Museum of Science, or dip your toes in the Charles River from the back door of the Royal Sonesta Boston – a hotel in Cambridge MA that can honestly bill itself as a Modern Art Museum ever since it opened in 1964.
At the time, Joan Sonnabend, a renowned art dealer (who passed away in 2011), collected the work of foremost artists, including Warhol, Stella, Dine, Serra and Mapplethorp, among hundreds of others, to be displayed throughout all public areas of her hotel.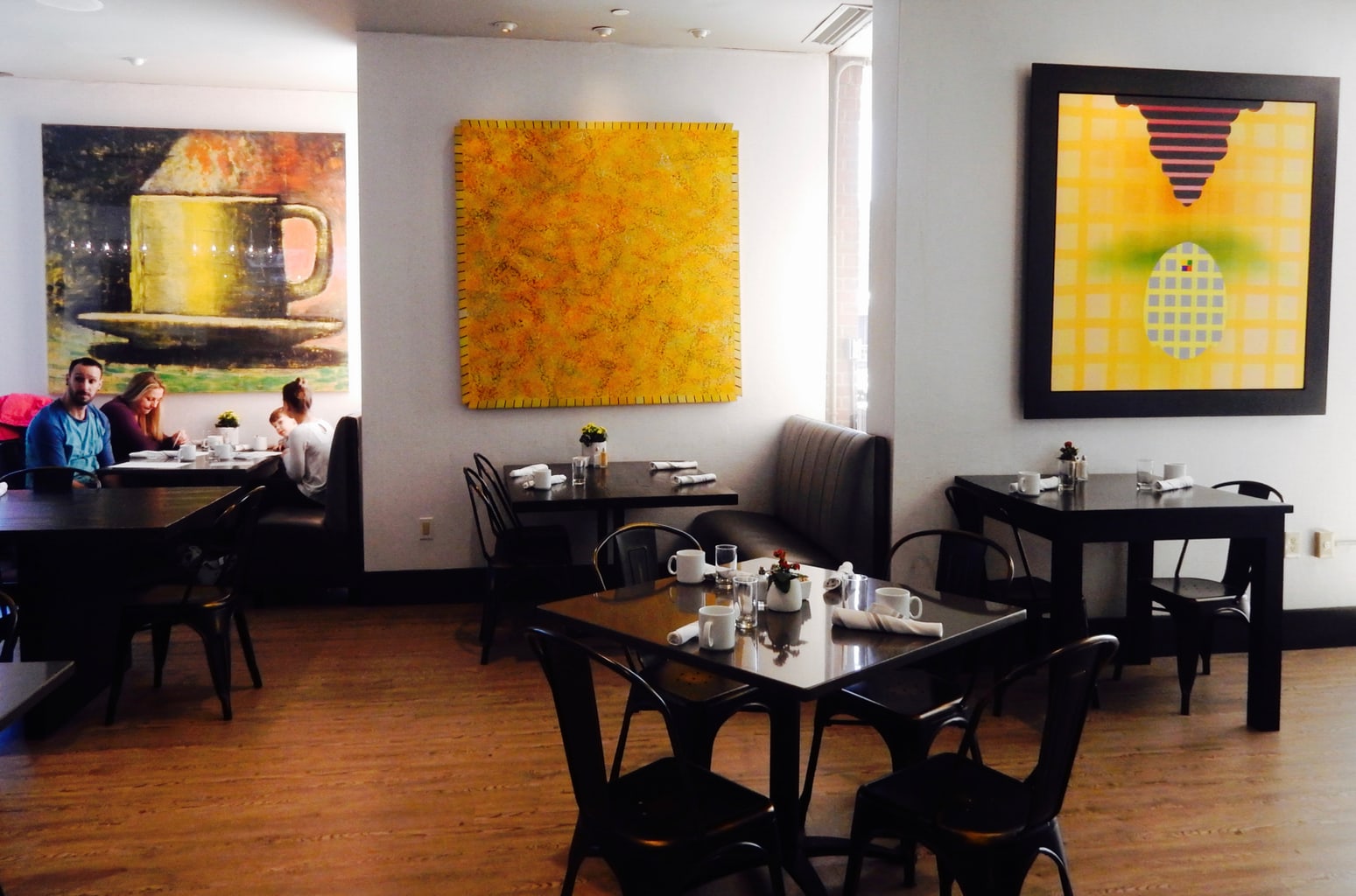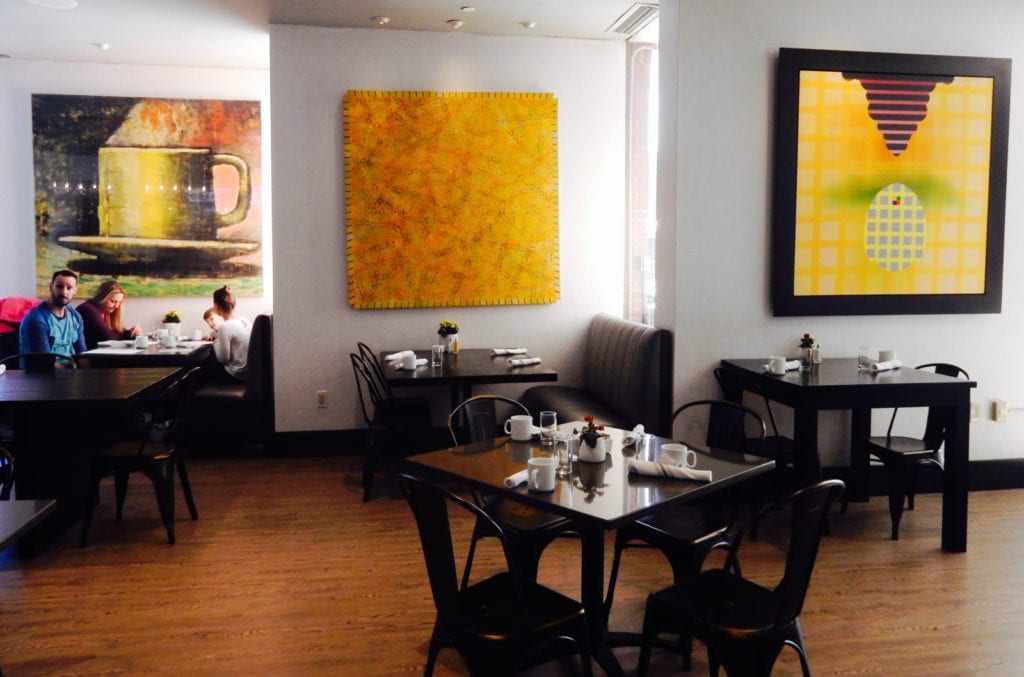 Over its 55 years serving high-end travelers, The Royal Sonesta Boston has gone through major renovations and additions. The latest in 2018, with new purchases and repositioning of these art works. In all those years, not one other hotel has been built right on the Charles River Bike Path, thus providing guests rare proximity to the Esplanade, and singular views of the river.
First Impressions of the Royal Sonesta Boston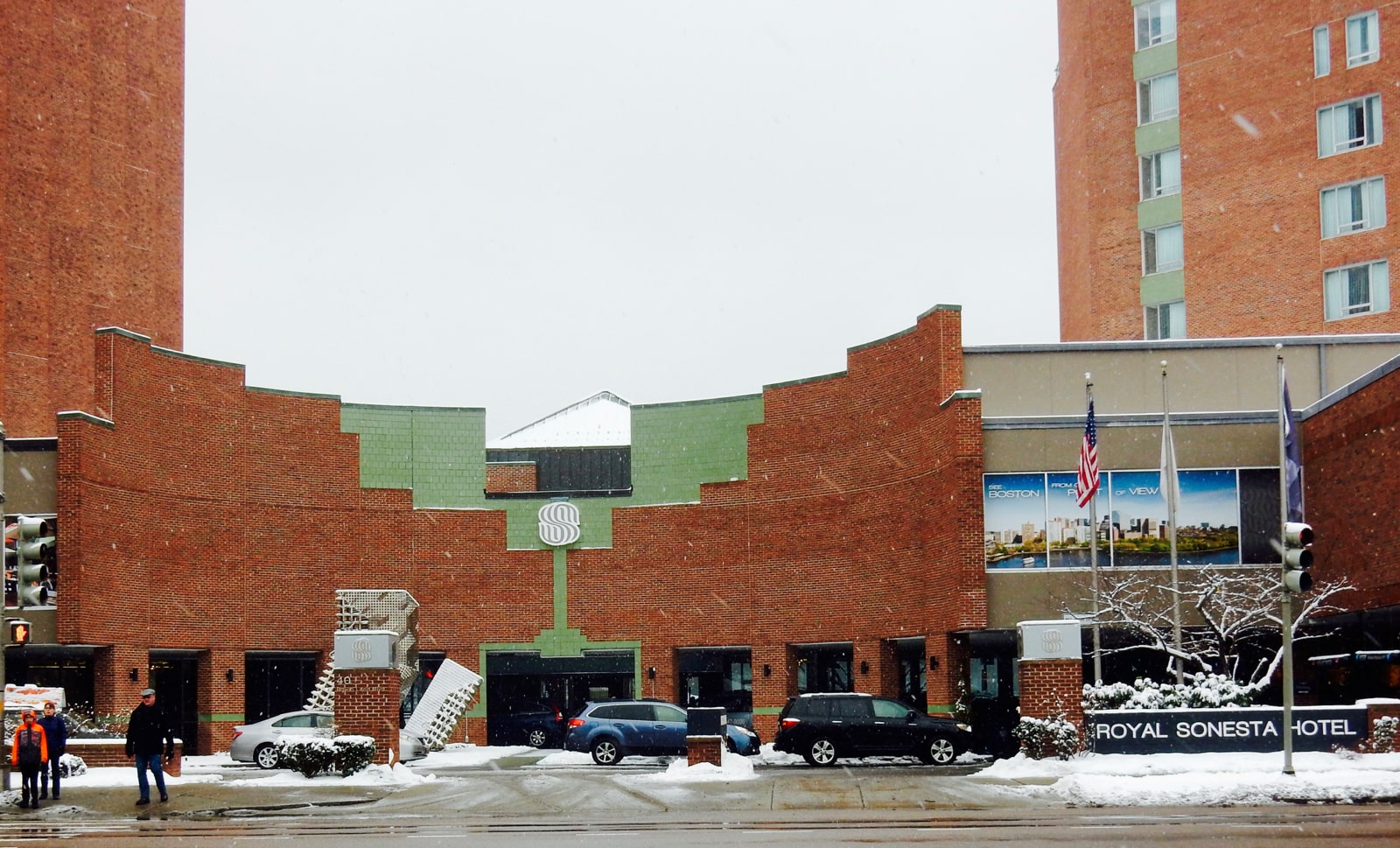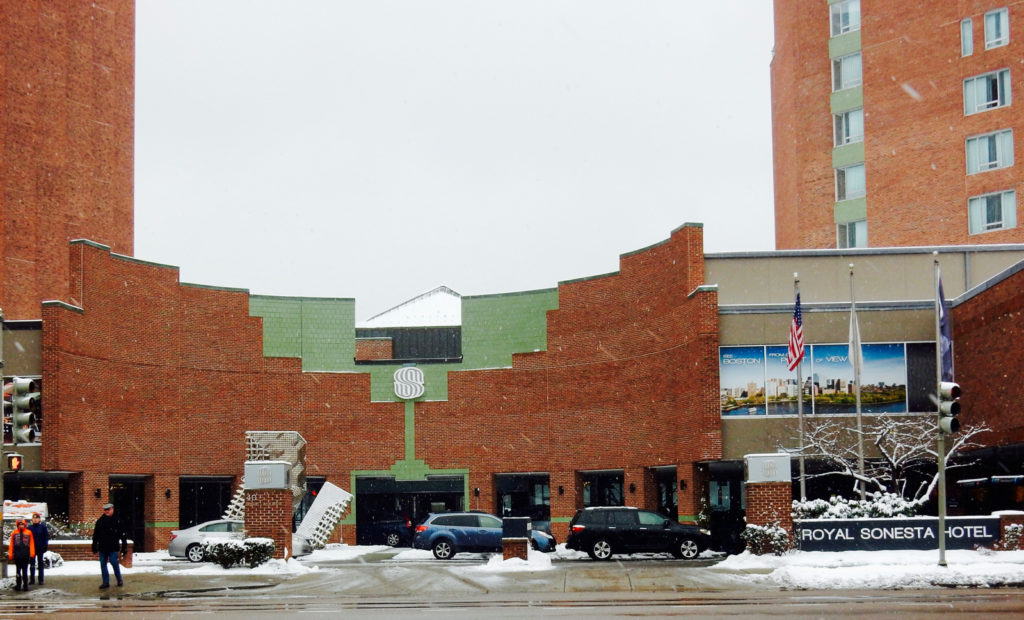 The Royal Sonesta Boston fronts busy Edwin Land Blvd in Cambridge – directly across from the CambridgeSide Galleria Mall – and from the circular driveway you can't really tell that the hotel is anywhere near a river.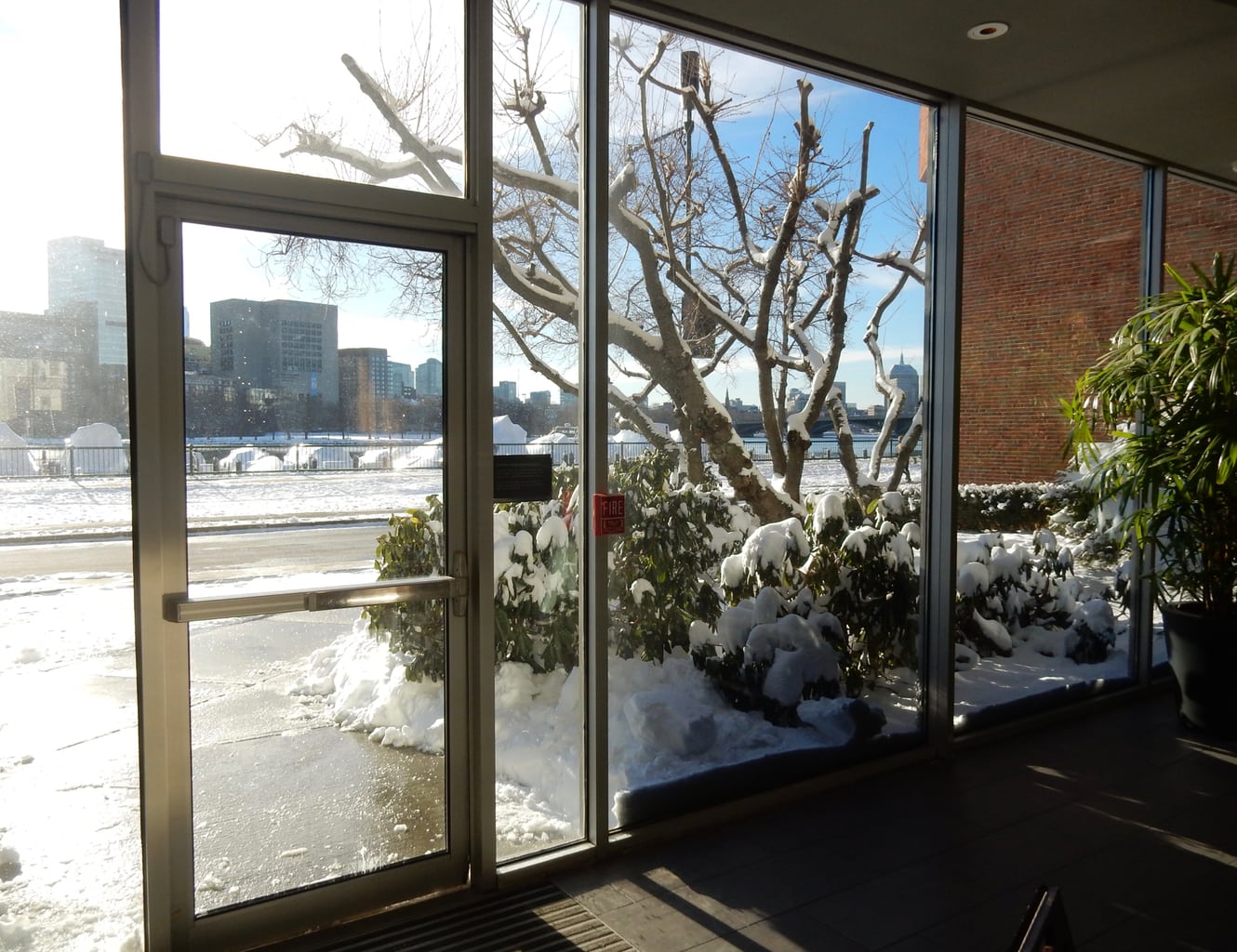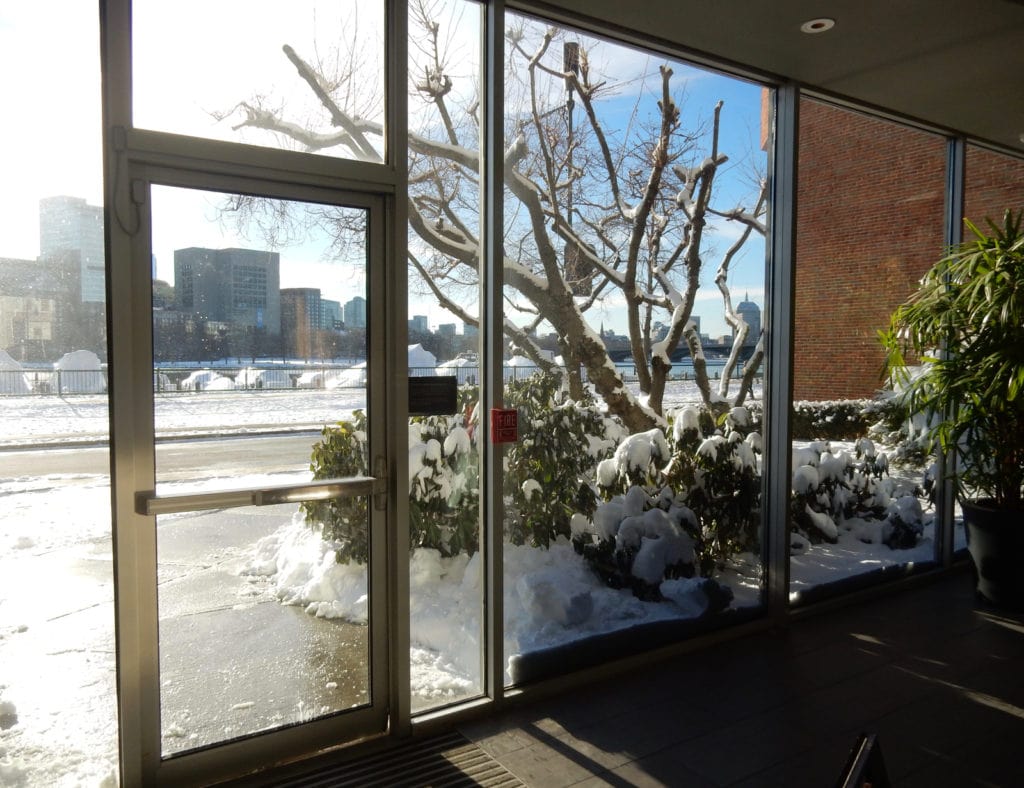 But walk through the low slung reception and lobby entrance (that connects two guest-room towers), and the Charles River comes into immediate view through a wall of windows and glass doors that open onto the Charles River Bike Path.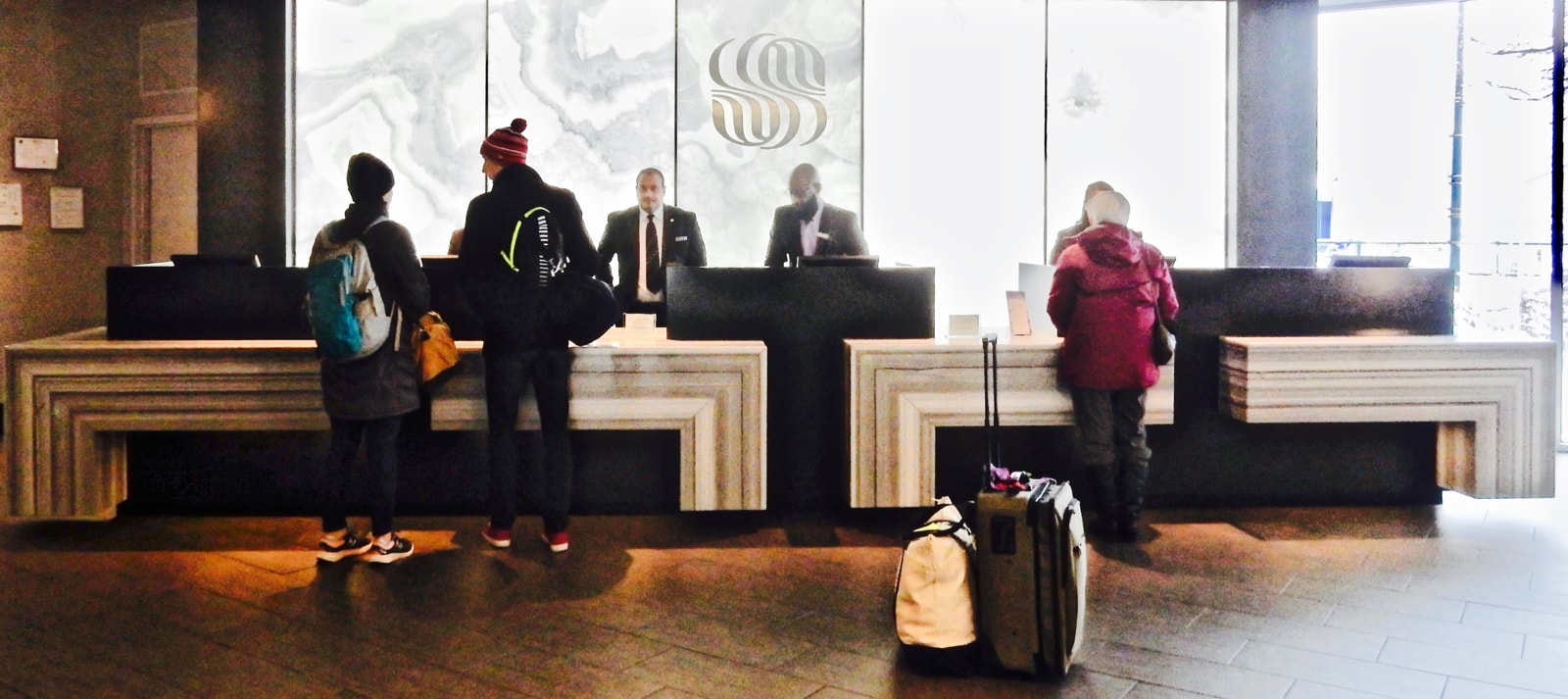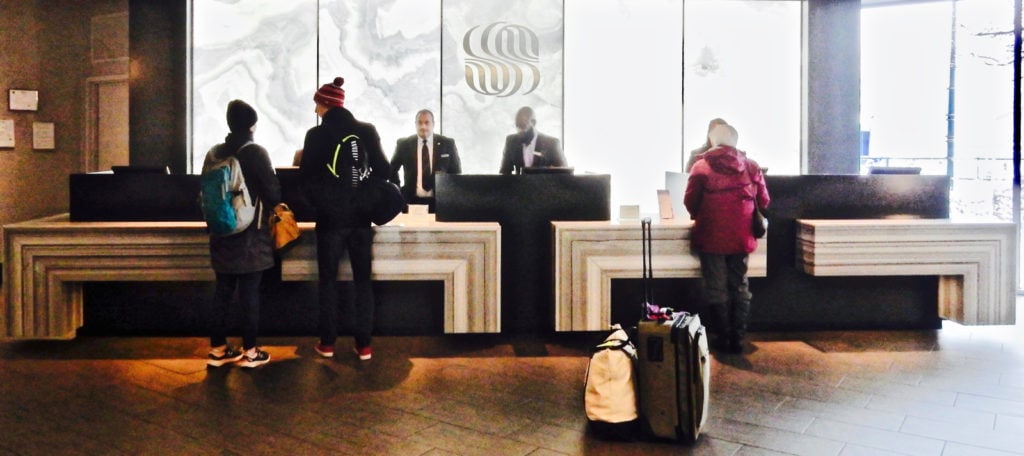 The reception counter plays on the hotel's art focus. Truncated picture frames form part of its façade. Staff is helpful and courteous, and quick to guide you to the appropriate guest room tower.
There's art everywhere you look, of course. You'll see all kinds of artwork in common areas, restaurants, and, seemingly, in every nook and cranny.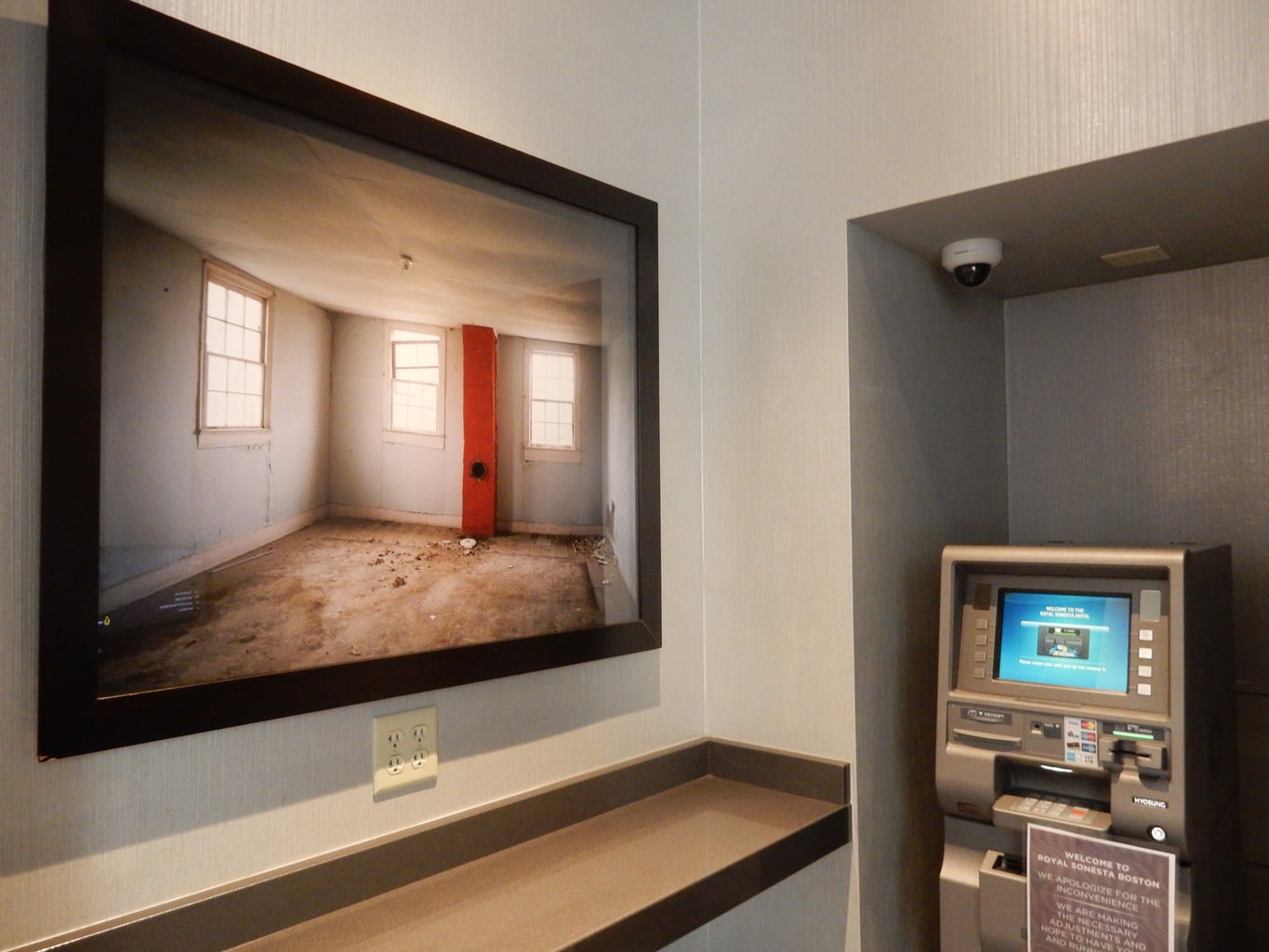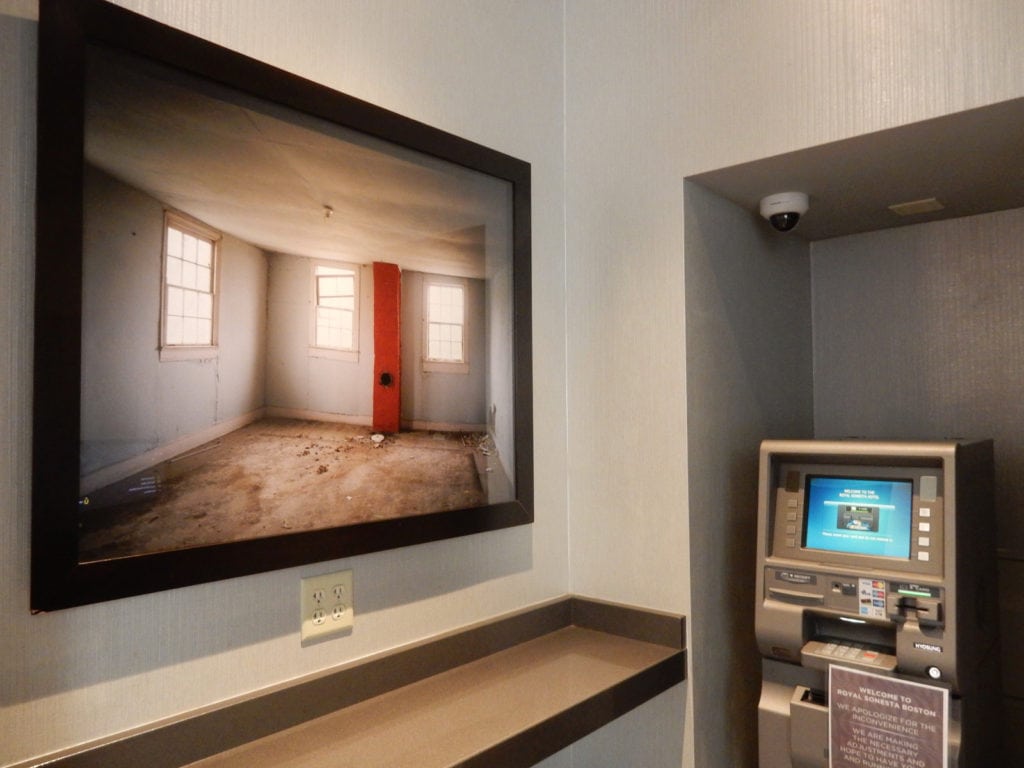 Even the ATM vestibule has not been overlooked.
Rooms at Royal Sonesta Boston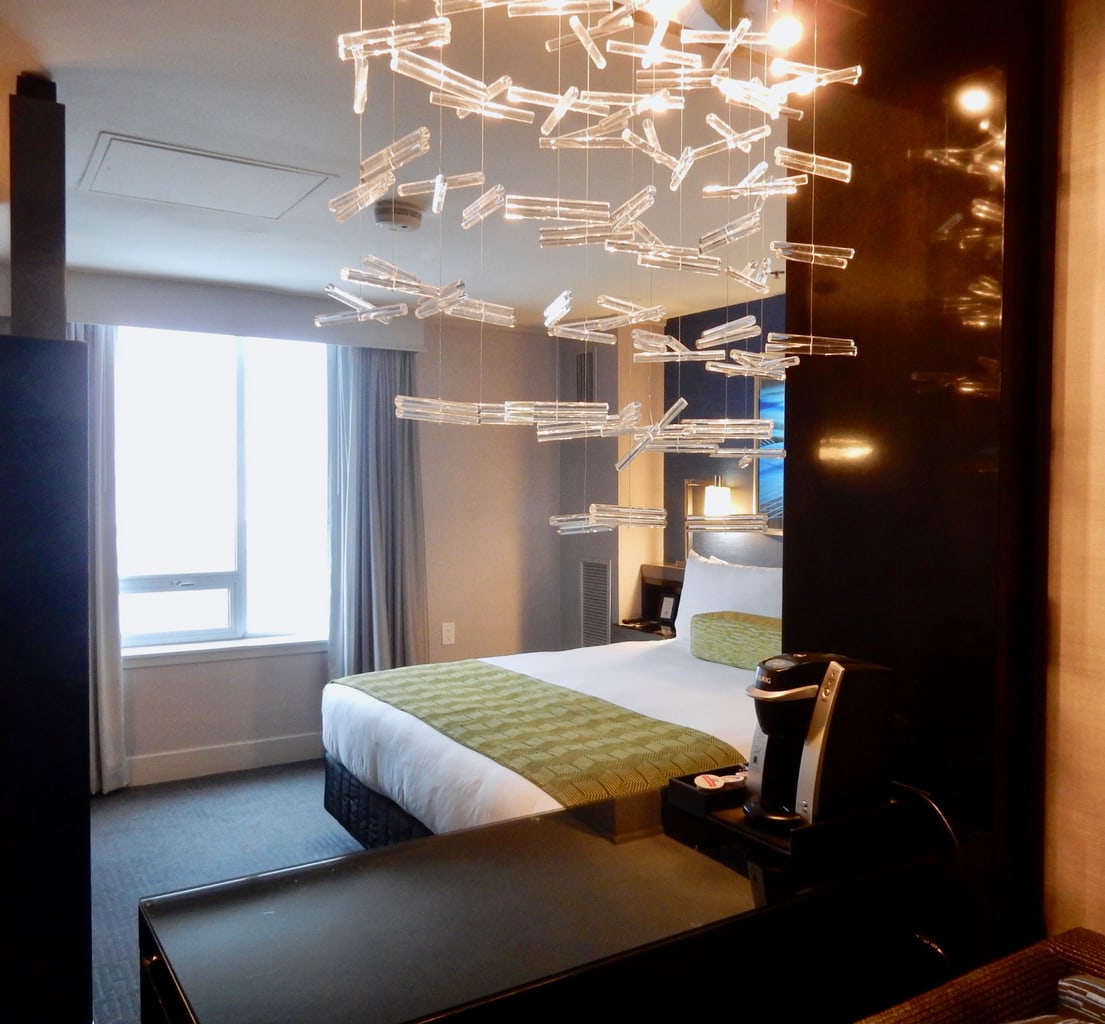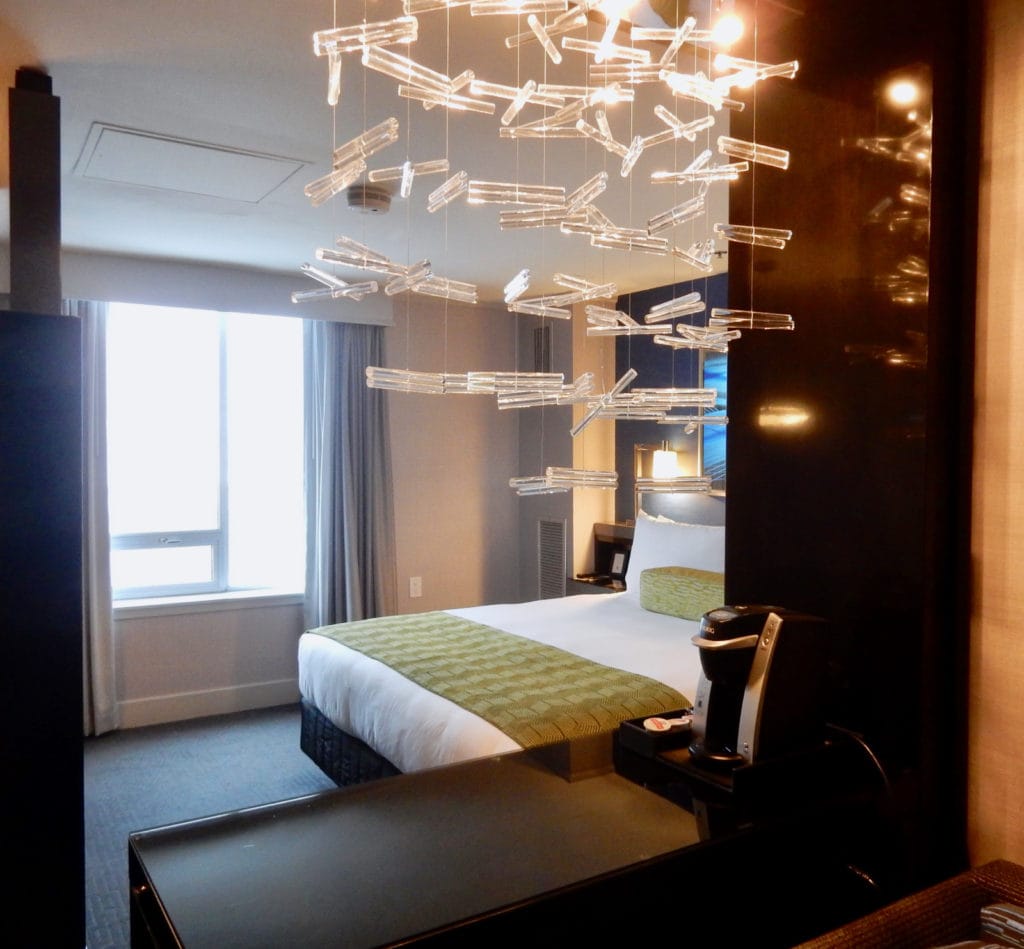 All 400 rooms were renovated in 2016. Each features one-of-a-kind modern masterpieces from local modern artists, high-count linens, and riveting views of either Cambridge or the Charles River/Boston.
In the executive suites, a geometric glass mobile dangles over a coffee bar. These large suites feature six seat conference tables, and sizable bathrooms with updated glass showers, and well-lit mirrors.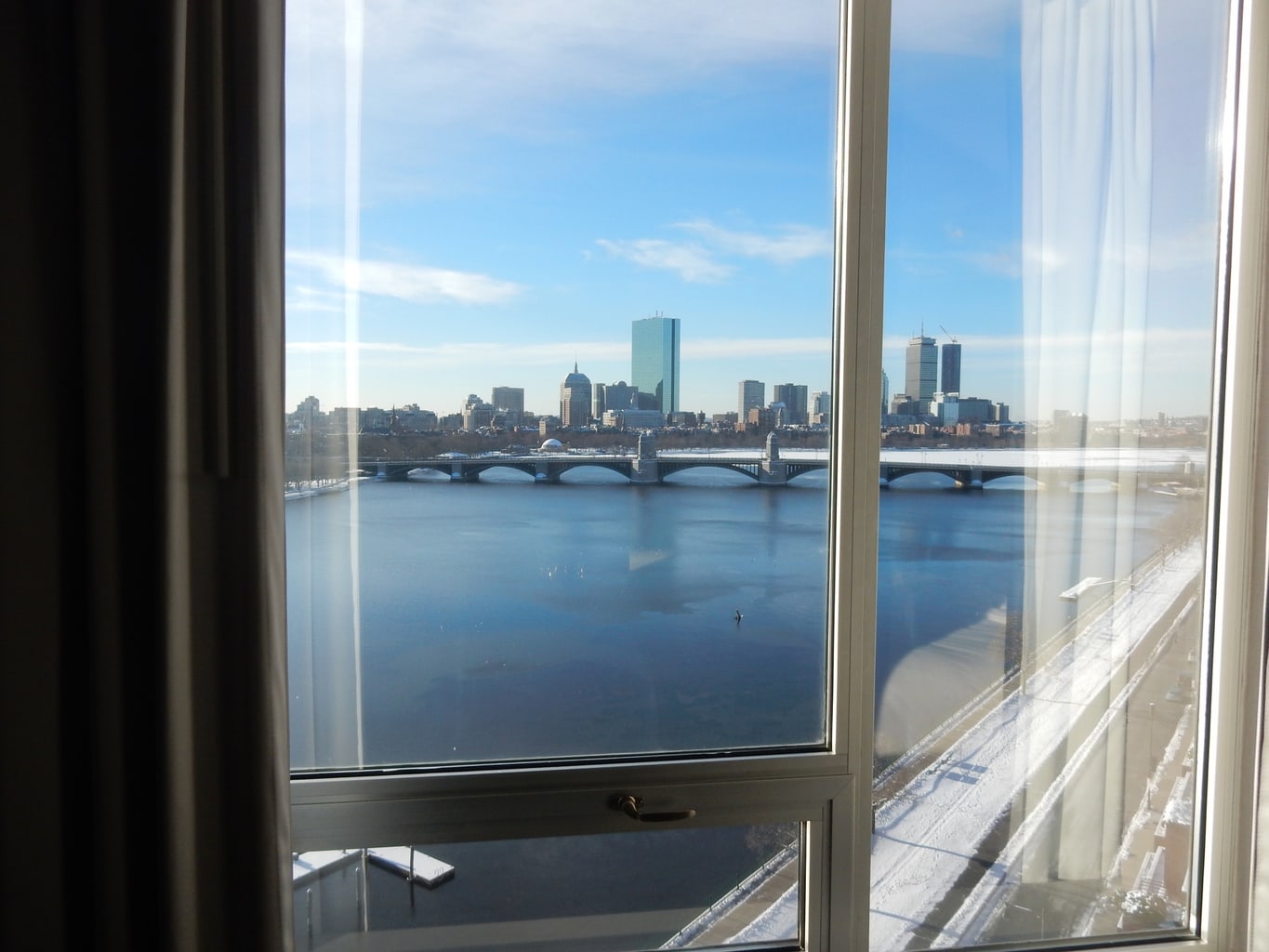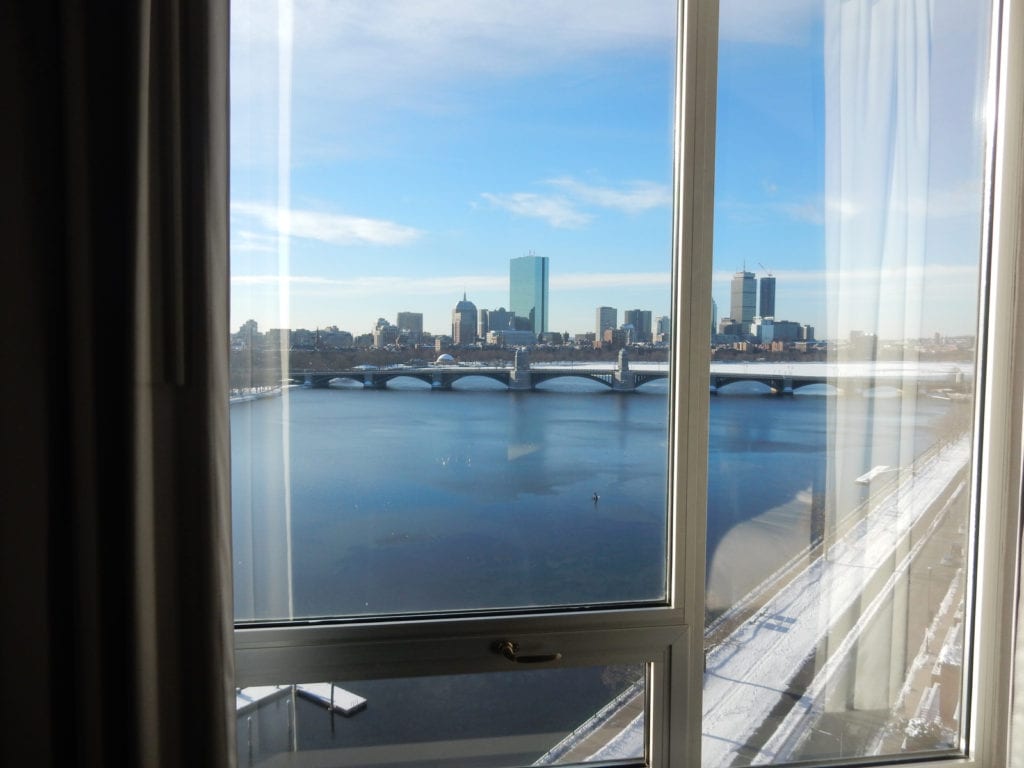 If you've chosen a river-view room or suite, chances are you'll be staring out the window for an inordinate amount of time, especially at sunrise and sunset.
Dining at Royal Sonesta Boston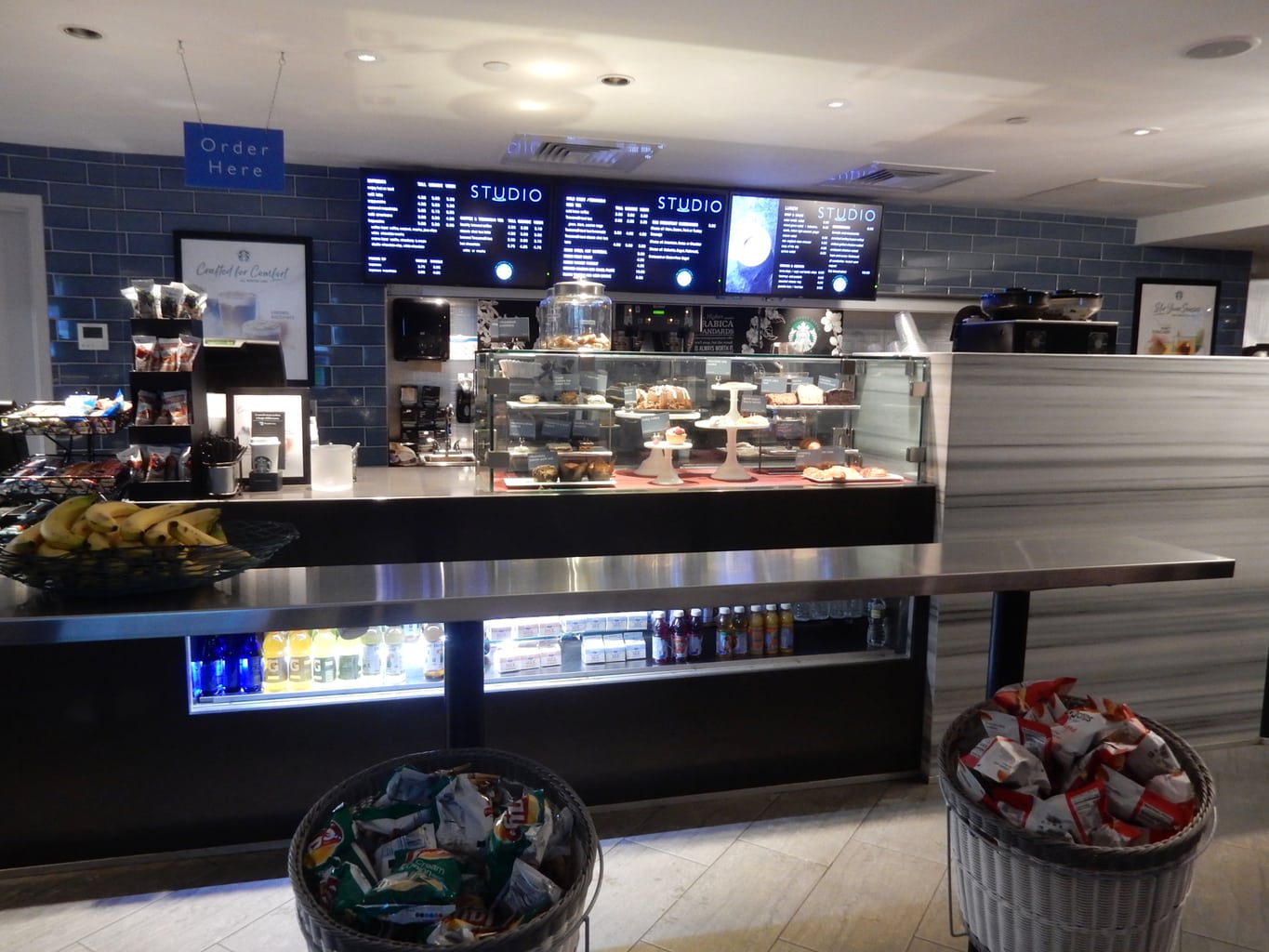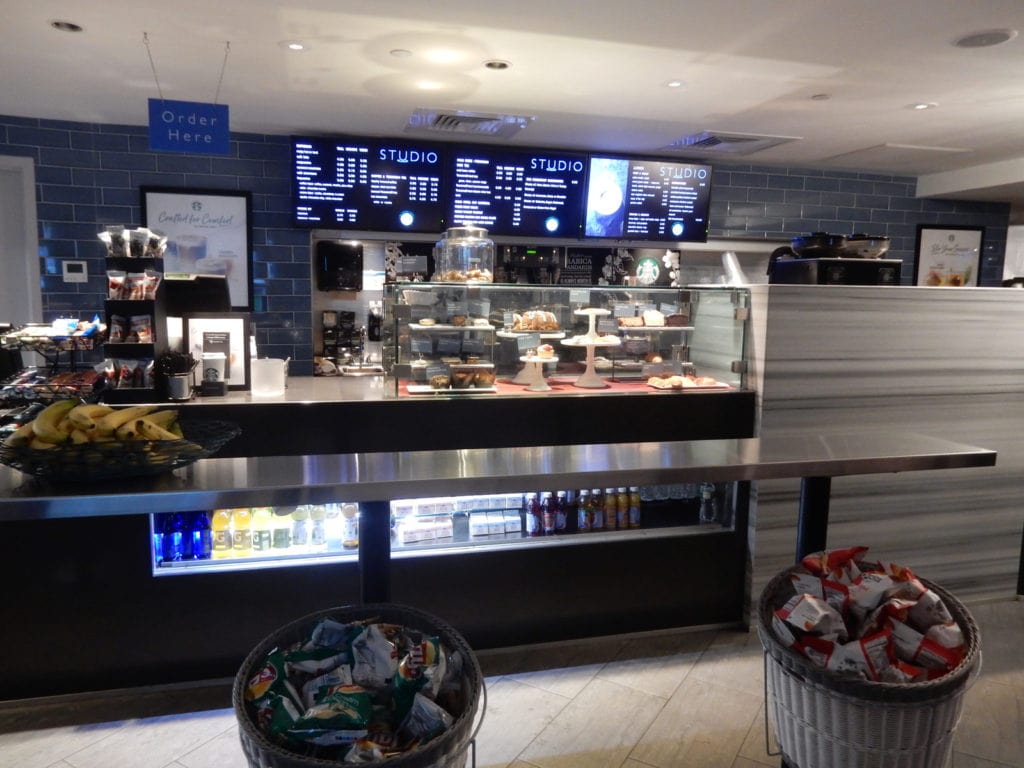 Studio
For Starbucks coffee, baked goods and quick bites.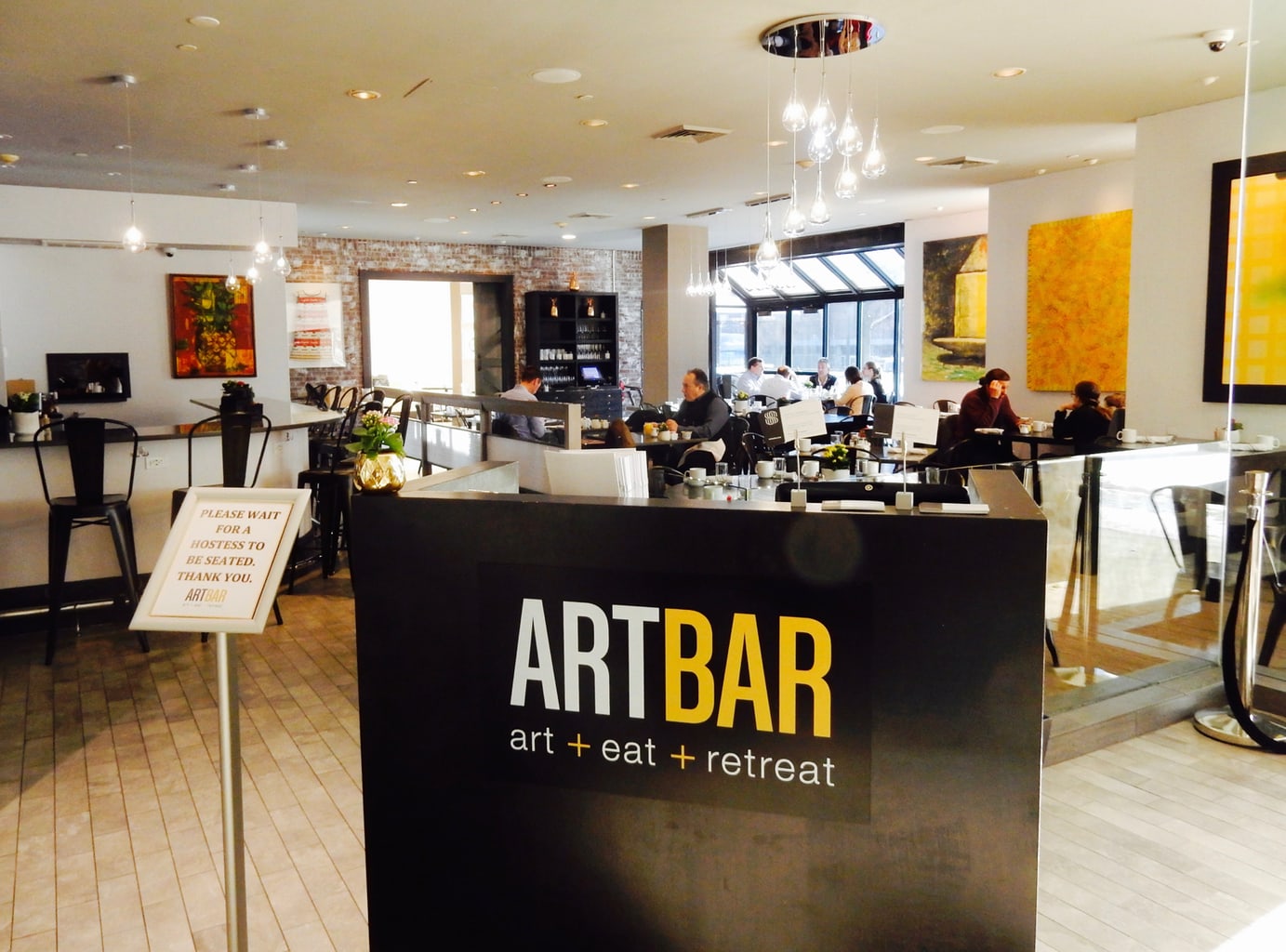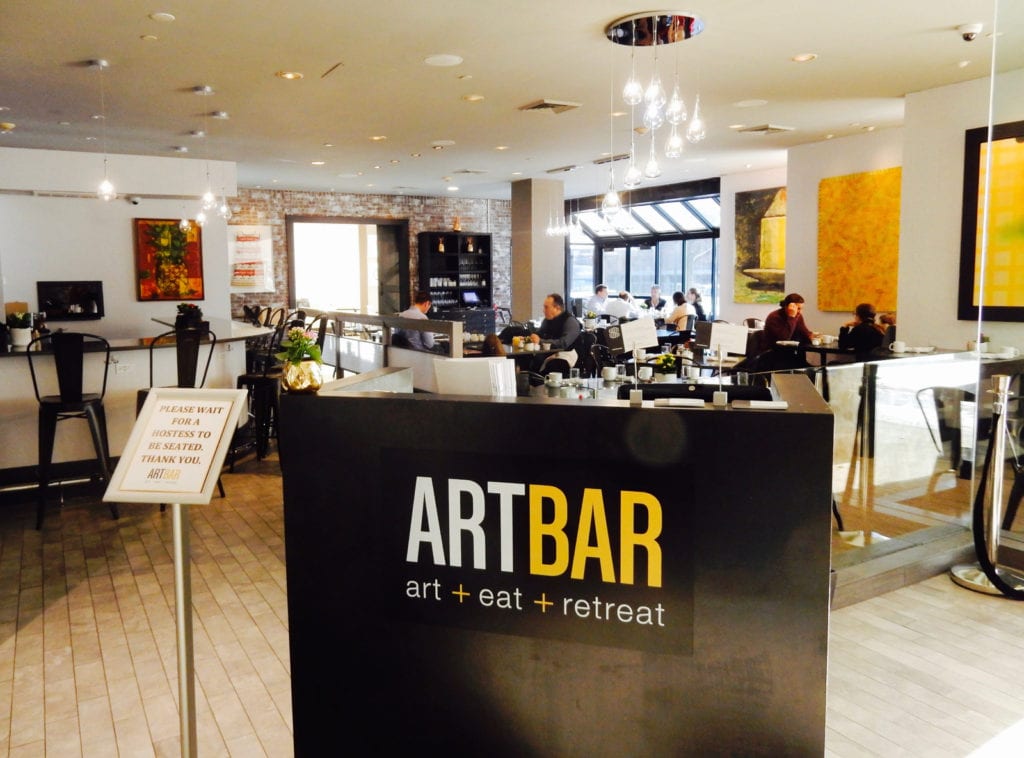 If you insist on being surrounded by wonderful paintings and works of art (including an Andy Warhol Campbell's Soup Dress), and are Vegan, you're in tremendous luck.
The ArtBar has become a popular stop on the Charles River Bike and Walk Path, and aside from its regular small bites and artful cuisine, it has a complete menu for plant-based eaters as well.
Royal Sonesta Boston Amenities
One of Boston's largest chlorine-free saltwater indoor swimming pools – in a glass atrium.
Large Fitness area with the latest state of the art machines.
Exceptionally friendly and cool-under-pressure staff at this fun boutique are adept at "putting out fires" – of the hotel-guest kind – which is not surprising, considering that this 77-room hotel was once a local firehouse. Built in the 1890's in the Queen Anne style of the day, the firehouse had fallen into neglect, closed in 1993 and was slated for demolition.
Enter Americana antique collectors, Gerald Fandetti and Charlotte Forsythe, who like many "adaptive reuse" visionaries, saw promise in this brick structure adjacent to the MIT campus. They sought to bring it back to life as a boutique hotel. Now a Historic Hotel of America, the Kendall's lobby celebrates its roots.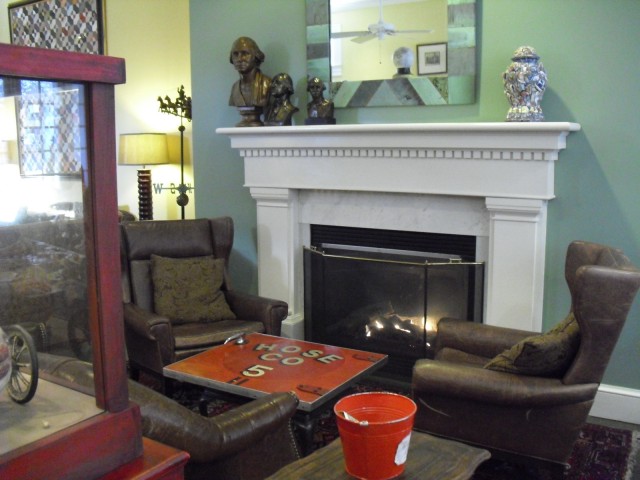 Luxurious rooms feature get-a-running-start-high beds and an eclectic collection of sturdy American antiques. Expect to find painted chests of drawers and toy pedal fire trucks in the corridors on each floor. These are obviously a hit with tots who ride them up and down the halls.
Yes, Virginia, you can stay within spitting distance of Harvard University for under $100 night. Including hot breakfast. Part dorm, part boarding house, a cozy twin bed/shared bathroom space, right across from the Harvard campus is mere $85 in winter.
Manager Rachel Solem runs a green ship. Breakfast is provided on washable plates. There's a recycling bin AND a compost bin. Packaging is kept to a minimum. And, being fluent in environmental lingo, she recommends you park your car (ok, yes, near Harvard Yard) free in the guesthouse lot. Another pleasant surprise in the parking hell of Boston.