If you haven't discovered the Art Museum on your kid's college campus, chances are you are missing out. Some of these museums are World Class, sharing equal status with much larger and well-known institutions.
One, the Colby College Museum of Art, claims to be the largest art museum in the State of Maine. Another, the Harvard Museum of Natural History, houses a collection of 1800's glass flora so perfectly rendered, they were considered one of the Victorian Wonders of the World.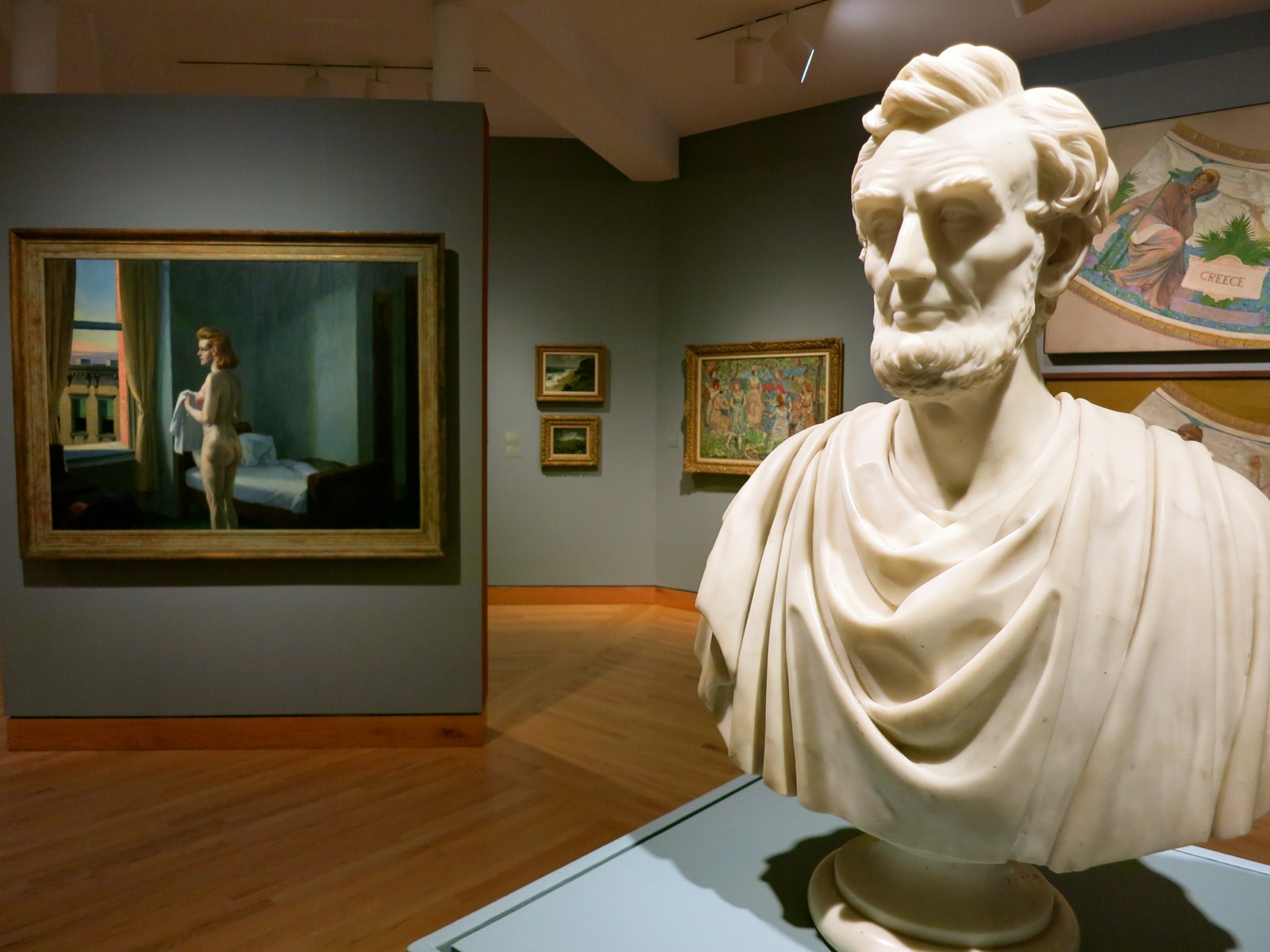 You'll find 3,000-year-old Assyrian Reliefs, millions of Yiddish books and artifacts, Eric Carle's compositions writ large, architecturally significant buildings, and more on the following list of The Best College Art and History Museums in the Northeast.
So, while on the College Tour, or the next time you're visiting your kids – or even if you don't have kids – linger on campus awhile for a (mostly) free cultural immersion.
This list provides a mere taste. If you want to find out more about each college town, click on the link to each corresponding Getaway Mavens post.
College Museums In Maine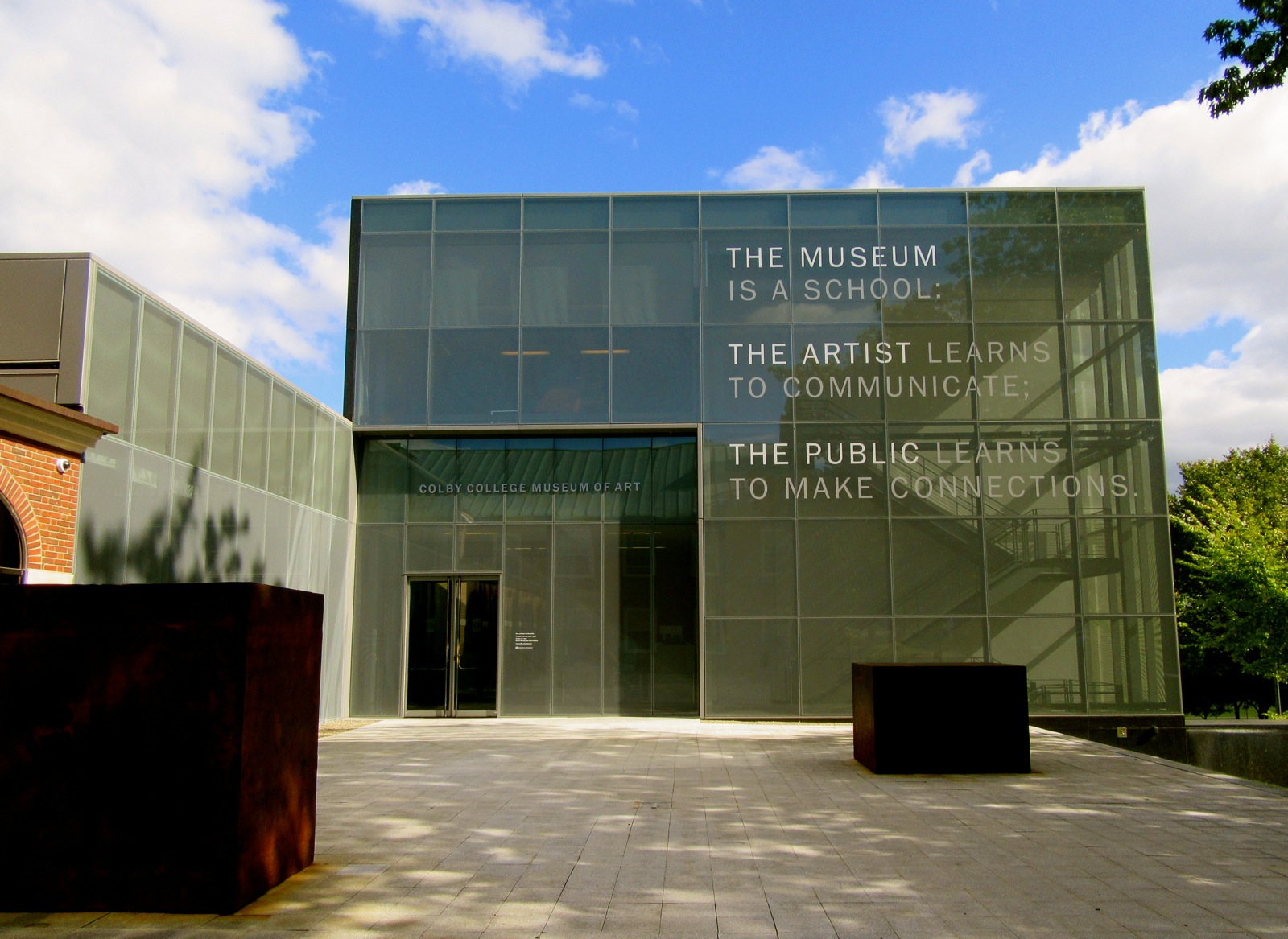 Colby College Museum of Art, Waterville ME
The Portland Art Museum cannot lay claim to the largest art collection in the State of Maine. That would be this five-wing museum on the Colby College Campus – the darling of contemporary artist, Alex Katz, who has donated over 700 of his pieces to this institution. (Katz attended the prestigious Skowhagen Art School, about 20 minutes from here). Open Tues – Sat 10-5, Sun 12-5, free.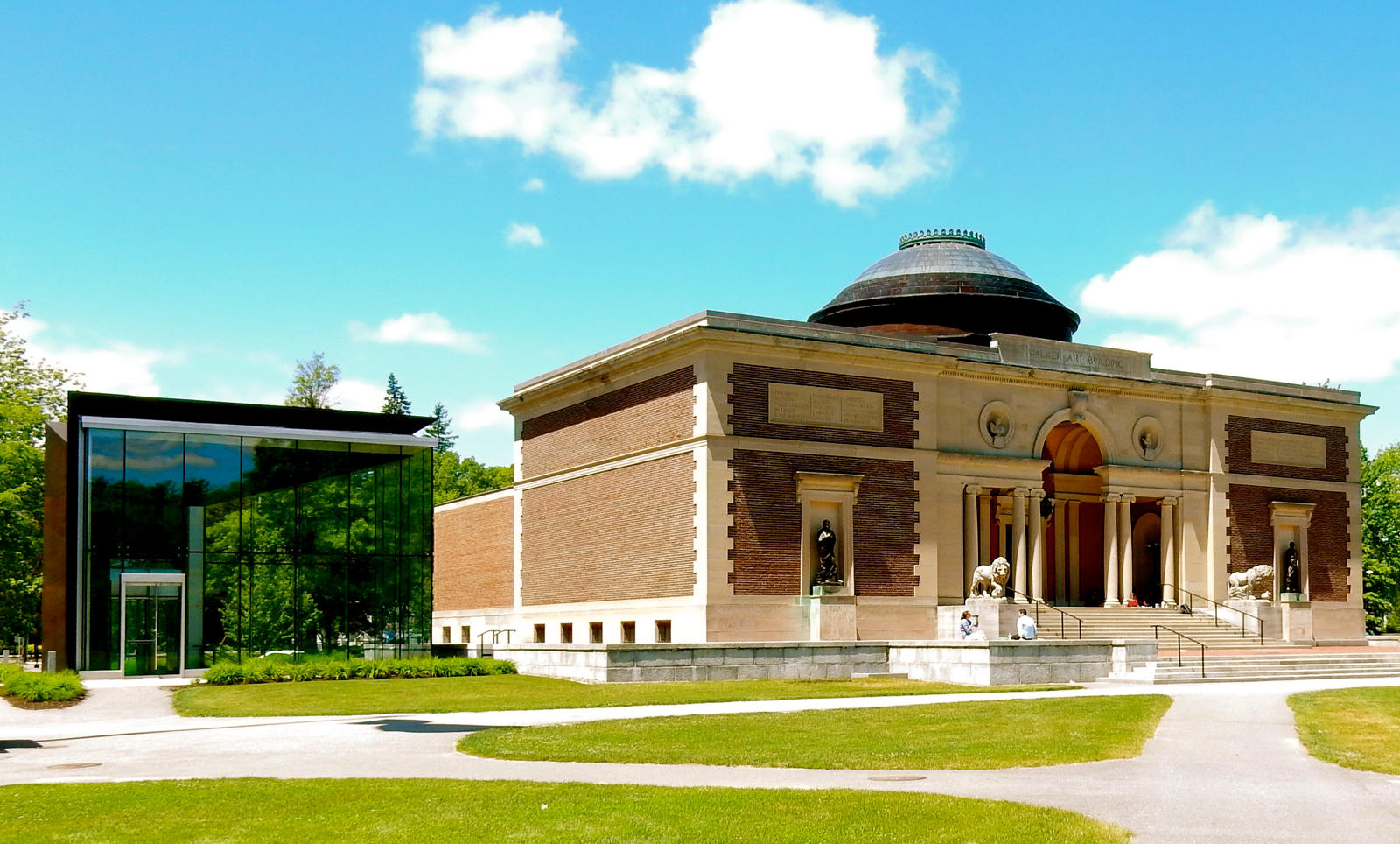 Enter through a glass cube into this wonderfully eclectic museum. It's filled with everything from Assyrian cuneiforms to avant-garde video installations. This is a vibrant place, endowed in 1794 by James Bowdoin III whose 1811 bequest established the earliest collegiate collection of European paintings, drawing and prints in America. The murals, in the soaring, Walker Art Building's rotunda, are "designed to inspire," as Bowdoin considered "art a high point of Western Civilization."
Bowdoin Peary-MacMillan Arctic Museum, Brunswick
Most visitors come to Bowdoin for the Art Museum, never realizing that this is here. But as eclectic museums go, this one is tops. It celebrates the indomitable spirit of world exploration at the dawn of the 20th century, specifically Arctic expeditions conducted by Robert Peary (class of 1877) and Donald MacMillan (class of 1898).
Peary, Matthew Henson and four Inughuit reached the North Pole in 1909 – the first humans to reach the North Pole and record it. Although MacMillan was on that expedition in a support capacity, he did not make it all the way to the North Pole. But he did continue to work in the Arctic until 1954, collaborating with scientists and northern residents.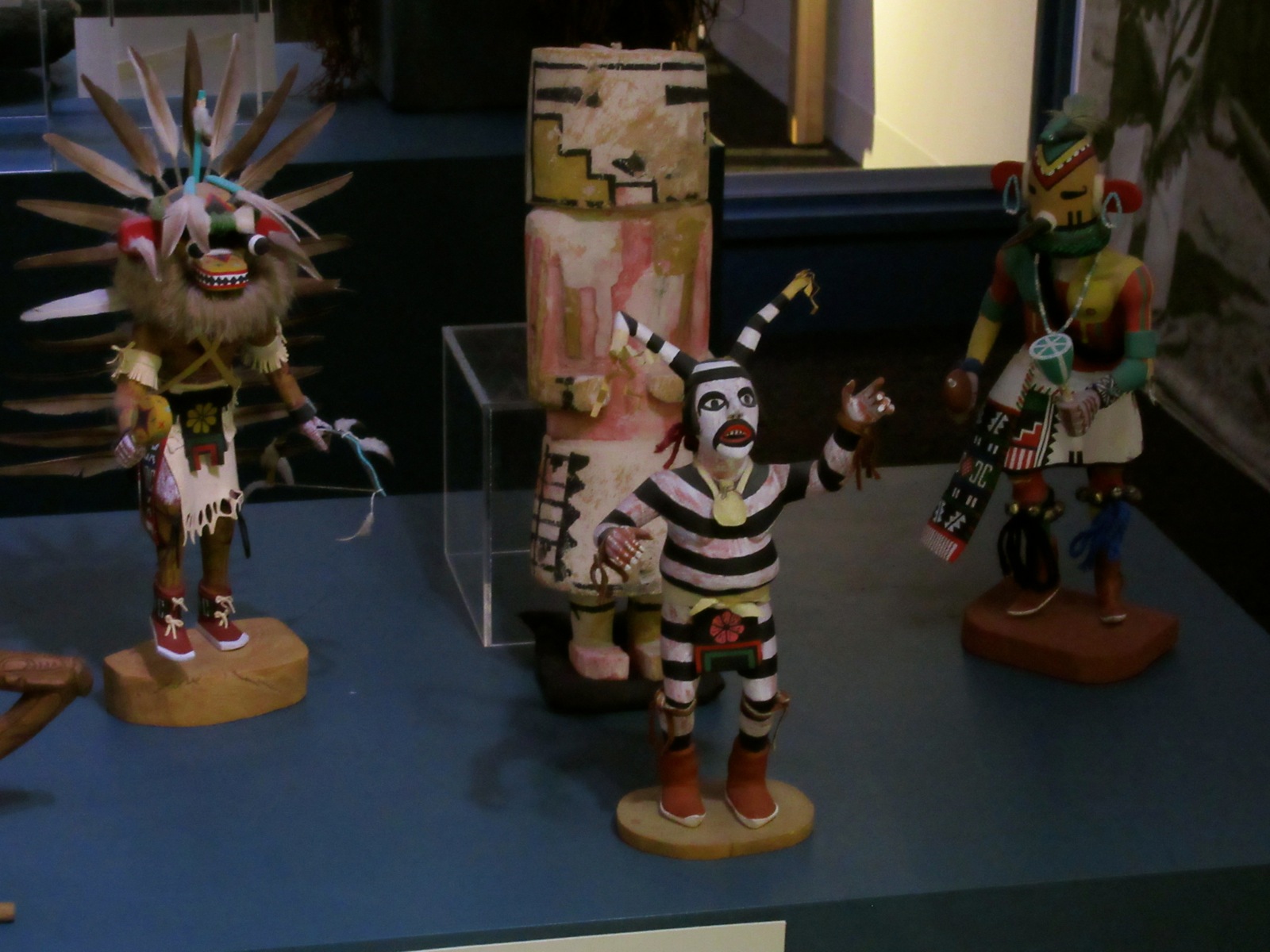 Hudson Museum at U of Maine, Orono ME
You'll find this small but worthwhile museum inside the Collins Performing Arts Center (upstairs) on the U of M campus. (About 20 minutes north of Bangor). With a focus on pre-Columbian to contemporary, indigenous artifacts both delicate and freaky reside in glass cases in two rooms. Open Mon-Fri 9-4, Sat 11-4, free.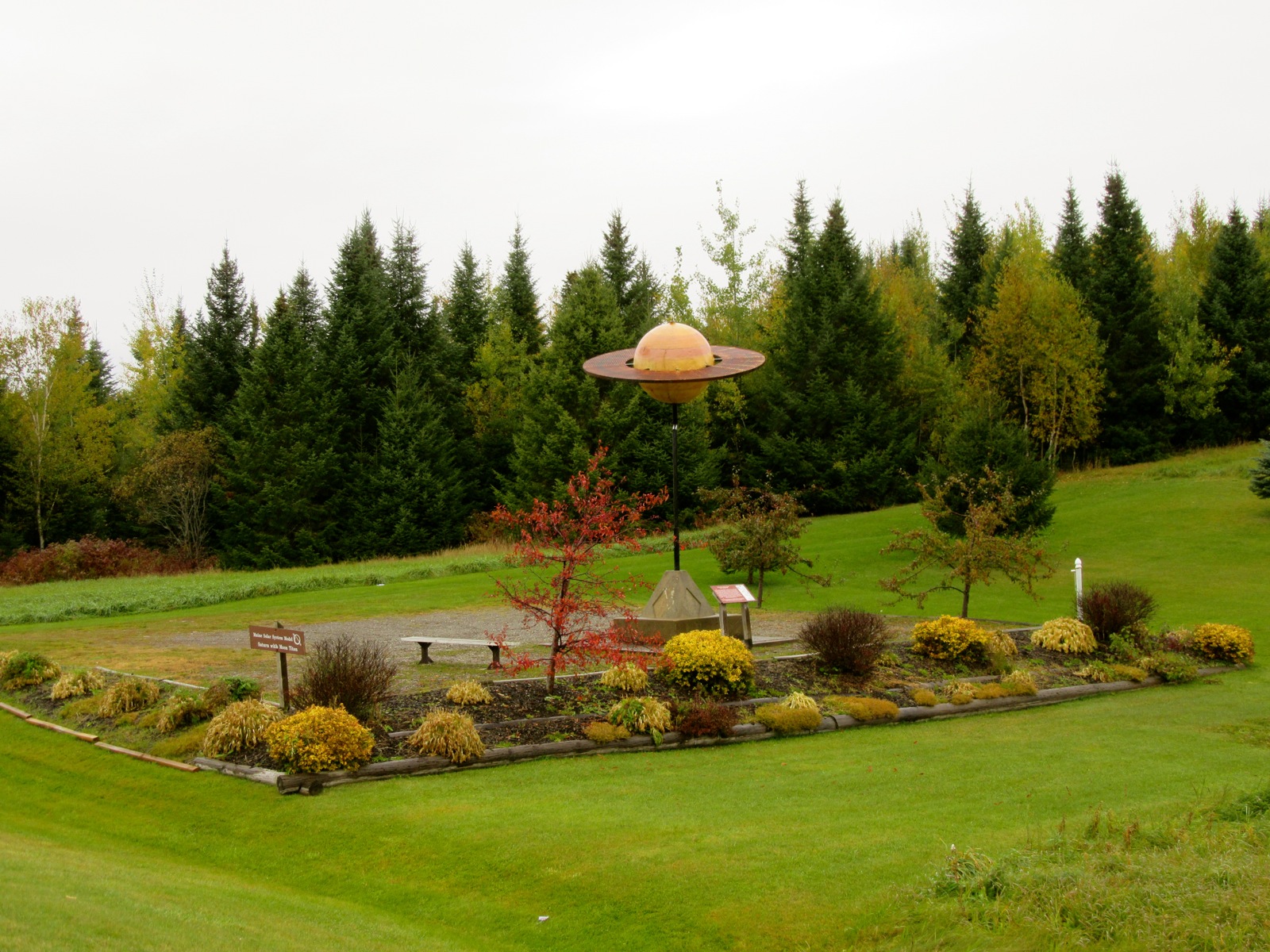 Solar System Planets to Scale, Houlton to University of Maine, Presque Isle on US Route 1
Though it ends at U of Maine Presque Isle, this incredible and to scale model of the Solar System begins at the Houlton Information Center (northern end of I-95) and runs 40 miles to the U. of Maine Campus in Presque Isle on US Route 1.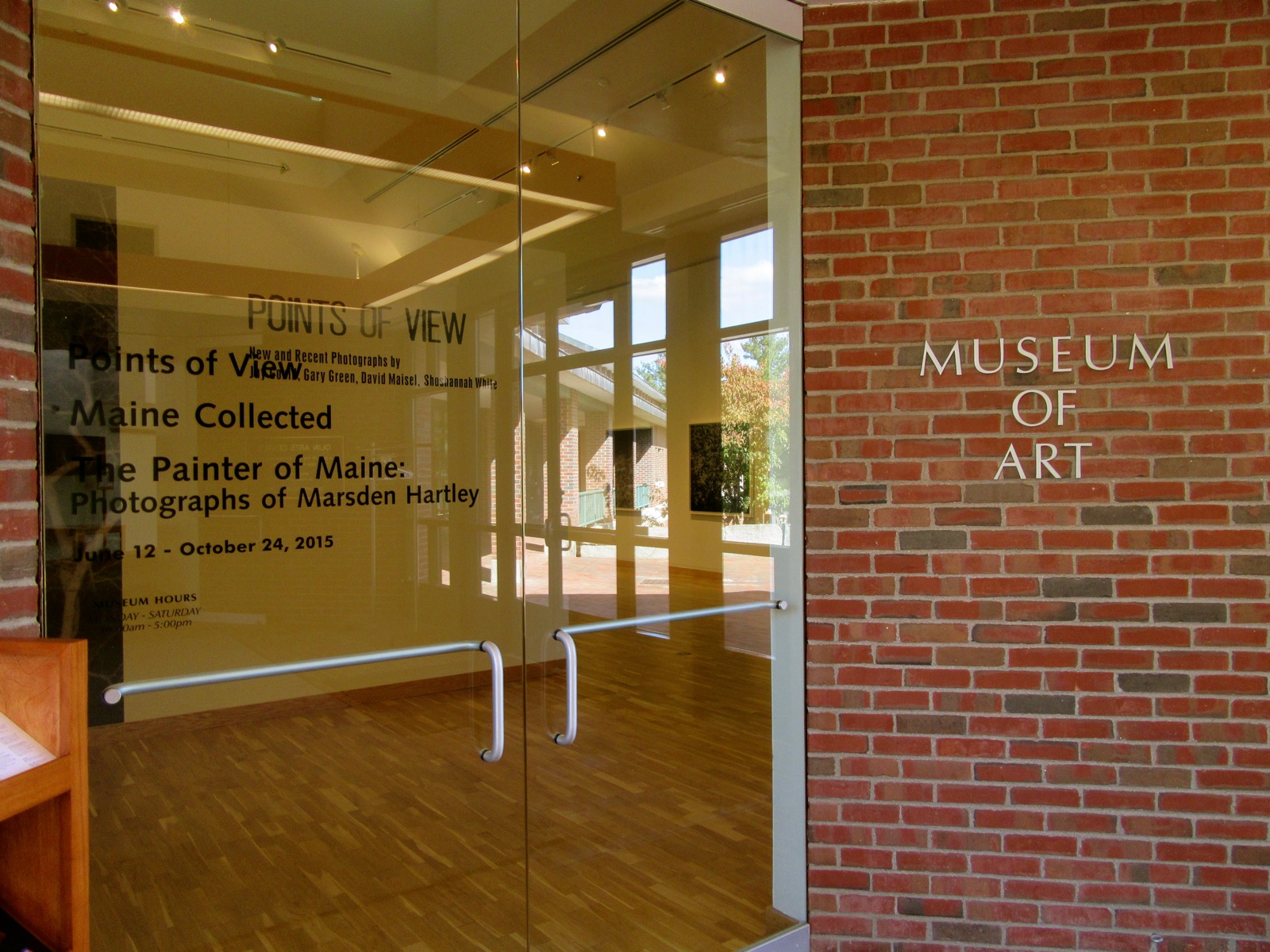 Bates College Olin Arts Center Museum of Art, Lewiston ME
It's small but worth popping into for 20 minutes. More if you want to study "Maine Roots Artists," and other contemporary and modern art in two large galleries. Mon-Sat 10-5, Wednesdays during academic year until 7pm, free.
College Museums In Vermont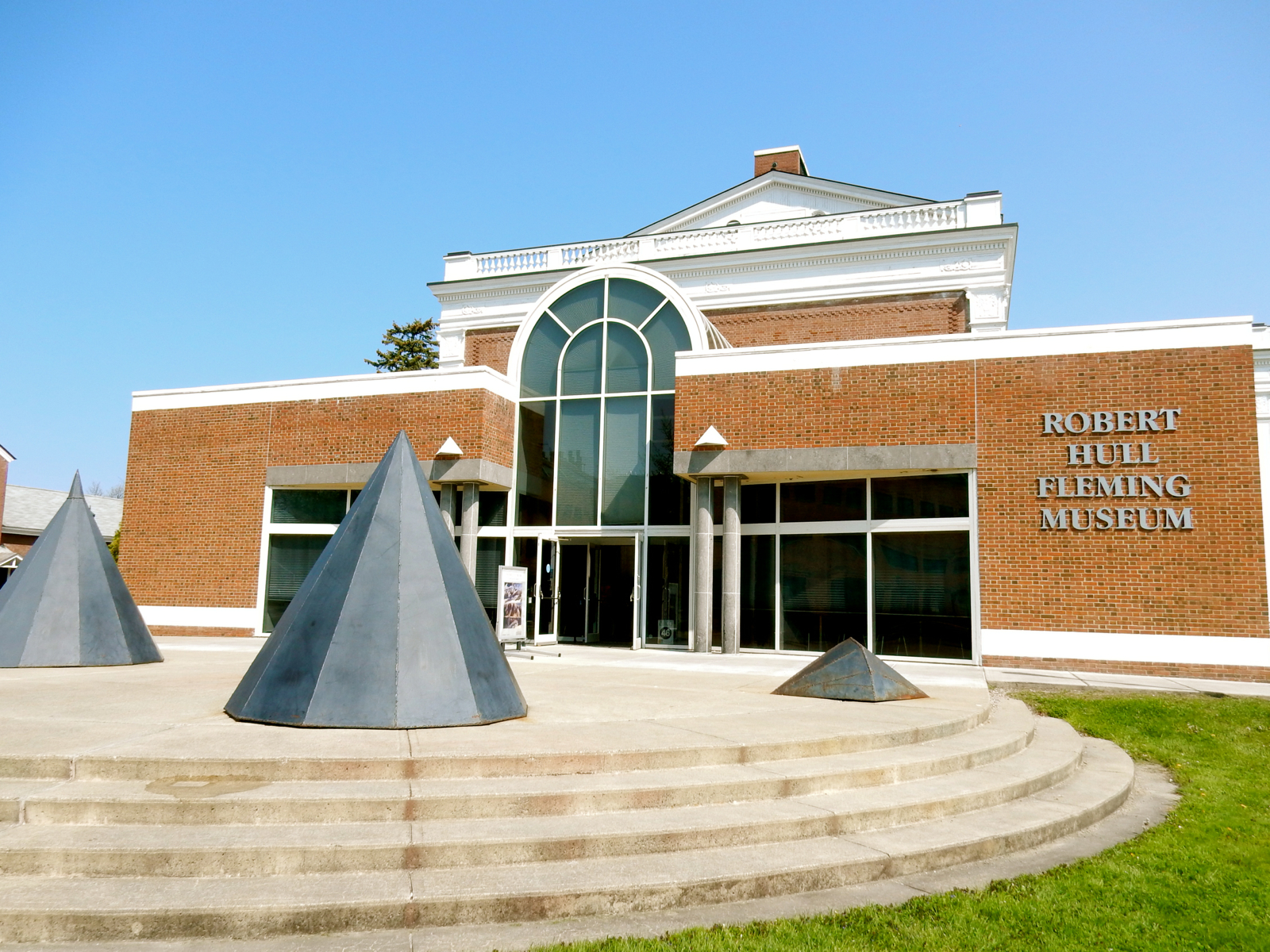 Fleming Museum on University of Vermont campus, Burlington VT
Larger inside than it looks, this accessible encyclopedic museum provides bite size exposure to the greats. Enter through a soaring Victorian Era space, with magnificent arched windows. And then continue into the museum's original entrance – a Greek Revival white marble rotunda with glamorous double staircase to the galleries above.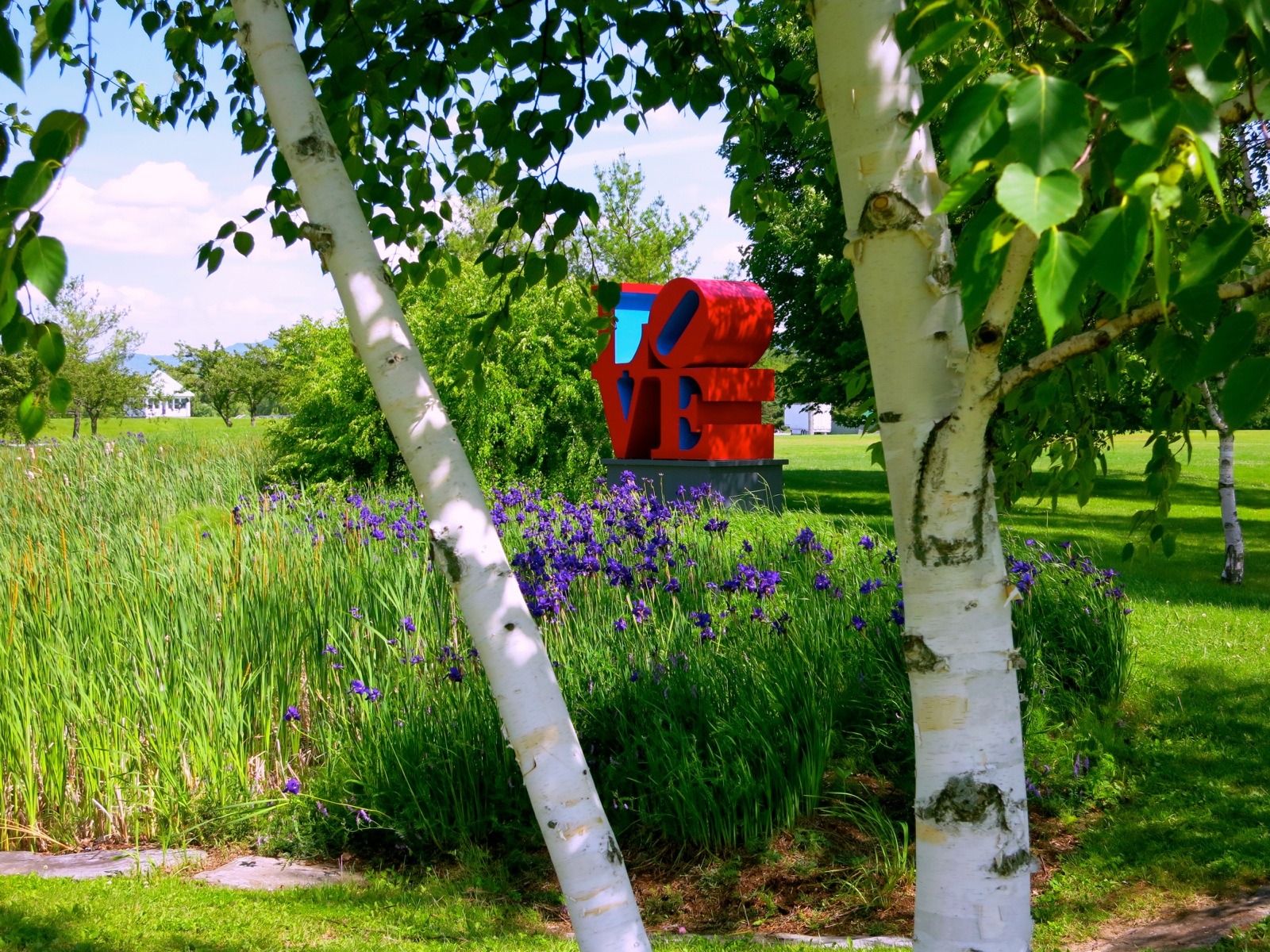 Middlebury College Art Museum, Middlebury VT
Even if you don't have a child looking at or attending Middlebury, you'll want to step into this exciting contemporary art museum. Marcel Duchamp's collection of optical illusion discs rotating on a turntable is a mesmerizing staple. Grab an "Art In Public Places" booklet, and take a stroll. You'll find one of Robert Indiana's LOVE sculptures near the pond right outside, and twenty other works of art around campus. It's like a treasure hunt. Free, Open Tues-Fri. 10-5, Sat and Sun. 12-5.
College Museums In New Hampshire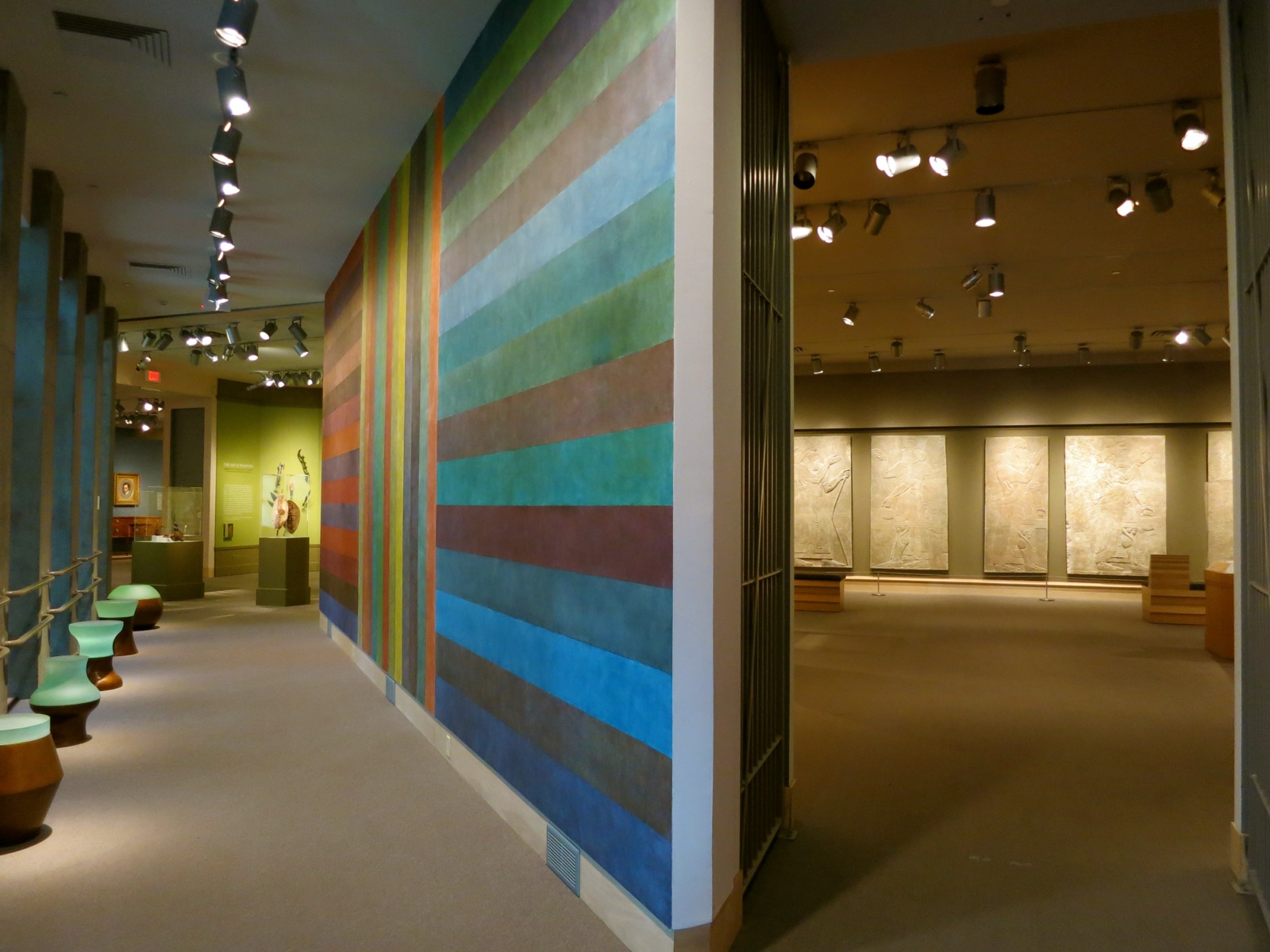 Hood Museum of Art and Orozco Murals in the Baker Library, Dartmouth College, Hanover NH.
People come from all over the world to see a spectacular set of six well-preserved 3,000-year-old Assyrian Reliefs brought to Dartmouth from Iraq in 1852. But the Reliefs are not the only draw here. The Hood is also home to several story-telling Japanese Scrolls – the graphic novels of their day – a set of beautifully mounted African weaponry, and a Sol LeWitt designed wall (implemented by Dartmouth students) among 70,000 artifacts that rotate frequently with only 2% on view at any time. Open Tues-Sat 10-5 (Wed open till 9pm), Sun 12-5, Free.
Orozco Murals in the Baker Library
Jose Clemente Orozco was, with Diago Rivera, a leader in the Mexican Muralist movement. As a Dartmouth Artist-in-Residence from 1932 to 1934 he painted "The Epic of American Civilization" in themes of human suffering and machine age angst, on all the walls in the basement of Baker Library. Open when the Baker Library is open, check hours here. Free.
College Museums In Massachusetts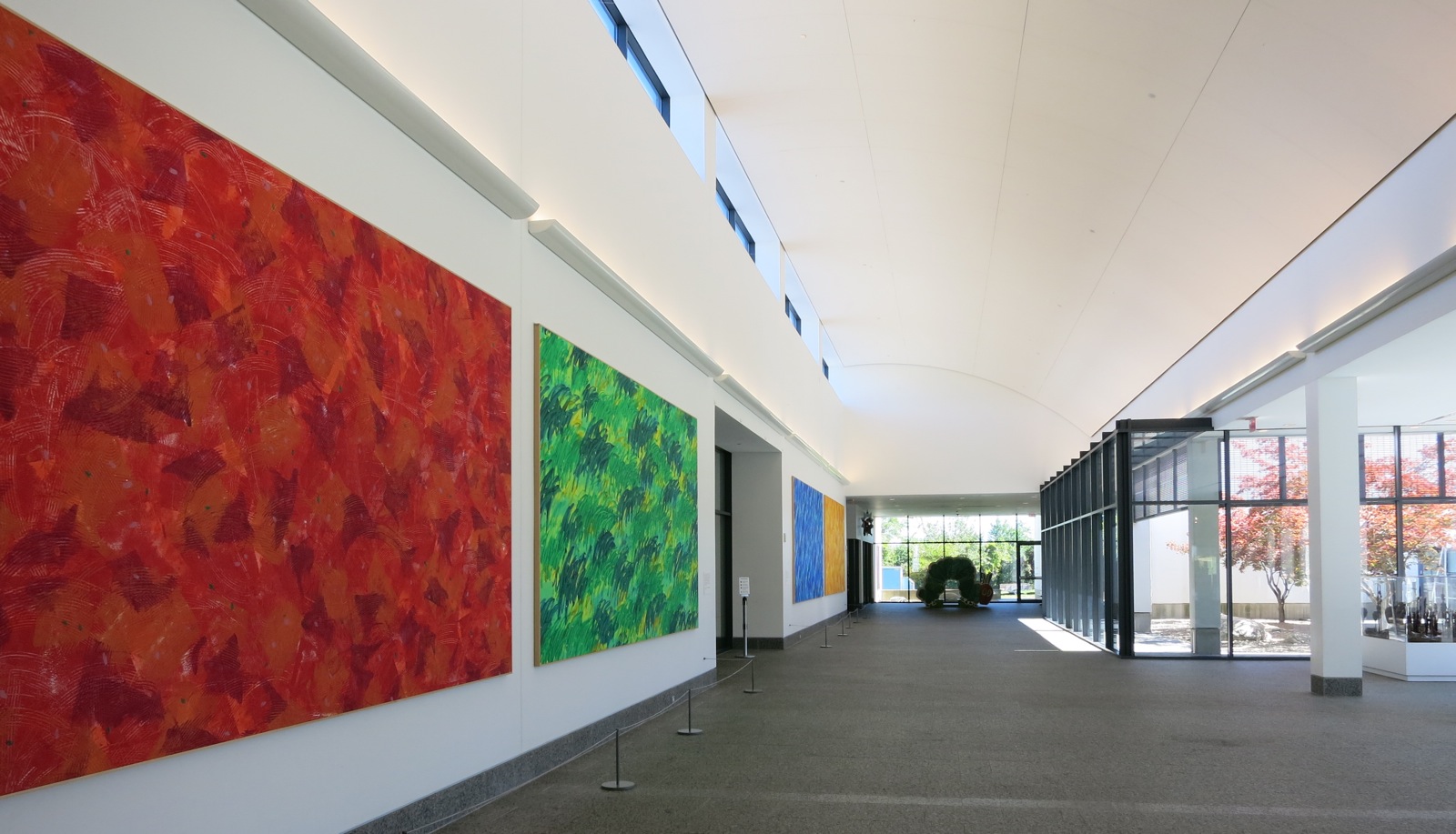 Eric Carle Museum, Hampshire College, Amherst MA
This homage to the man who brought A Very Hungry Caterpillar and Brown Bear Brown Bear to the world is as fresh and vibrant as his books. The clean-lined rectangular contemporary stone and glass structure encompasses a vast sunlit hall with several huge multihued abstract oils, three galleries (one always devoted to Carle's work, the other two displaying a rotating roster of illustrious children's book illustrators) and the Art Studio.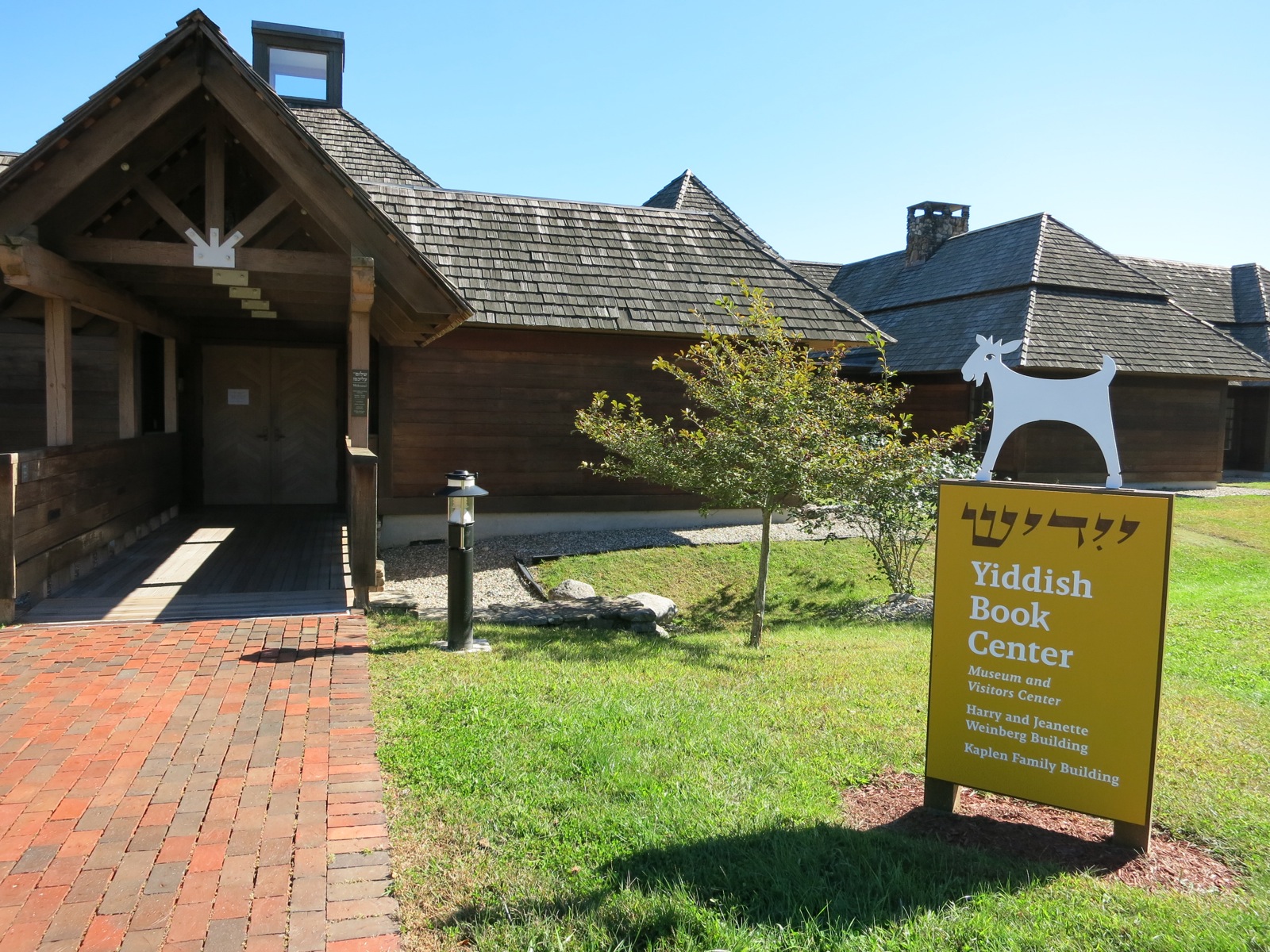 Yiddish Book Museum, Hampshire College, Amherst MA
Travel writing is my schtick. I am a Getaway Maven after all. So, with what some would call chutzpa, I schlepped on up to Amherst MA to schmooze with the mensches at the Yiddish Book Center. Even if you are not Jewish, you'll possibly know some of the italicized words in this section, proving that Yiddish is far from a dead language.  Along with stacks of books (with more both coming and going – the YBC has established over 600 Yiddish Libraries all over the globe), you'll find interactive exhibits, movie film clips, artifacts, video interviews, and a cornucopia of programming.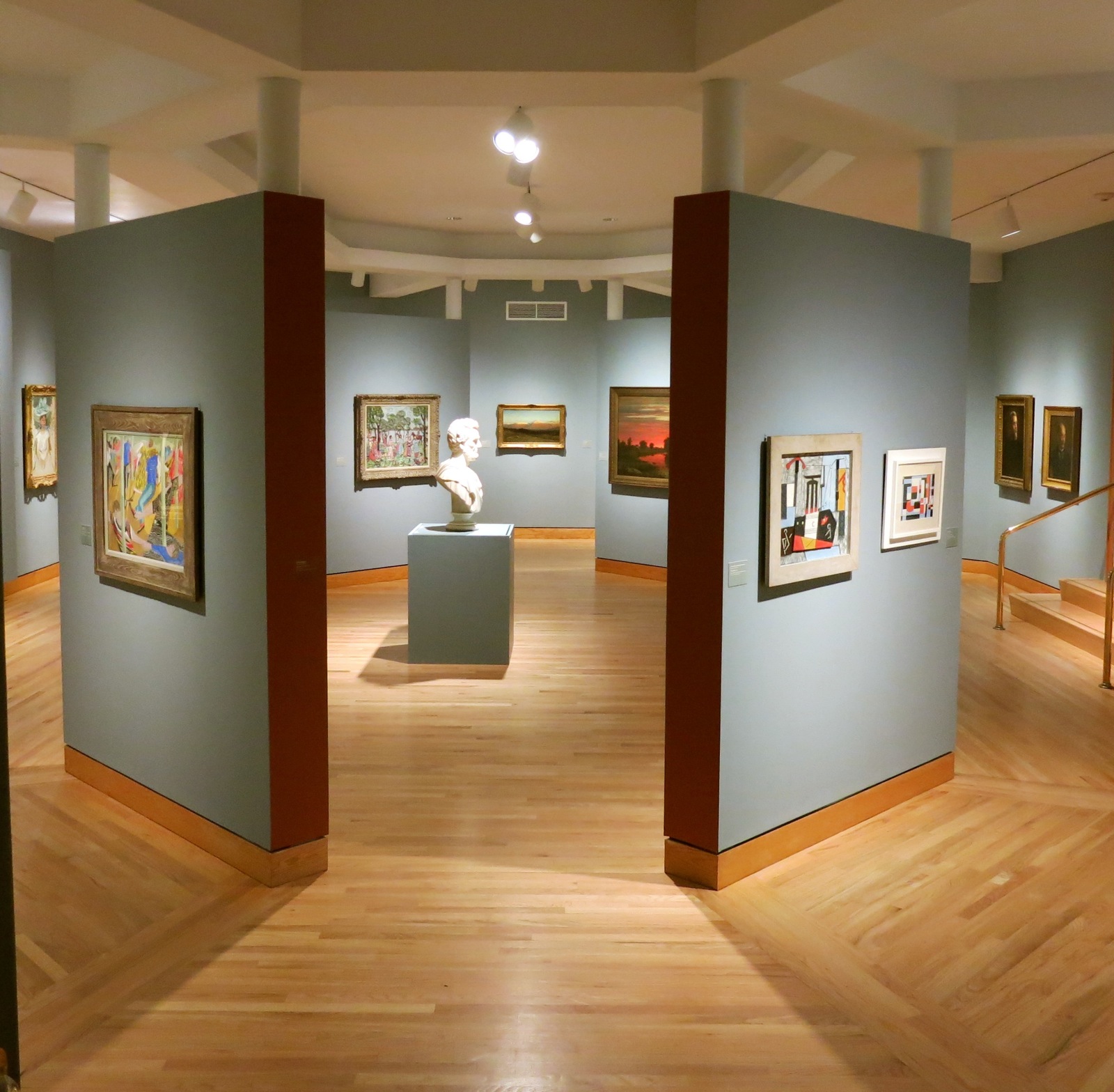 The Williams College Museum of Art (WCMA), Williamstown MA
On the Williams College campus, this little museum stands between the 'big uns (Clark and Mass MoCA). But, it's got approachable appeal. Though its collection spans the history of art, the focus is on work from 18th century to present. Open Monday, Tuesday, Friday, Saturday, Sunday 10 am to 5 pm. Thursdays 10 am to 8 pm., Closed Wednesdays, free.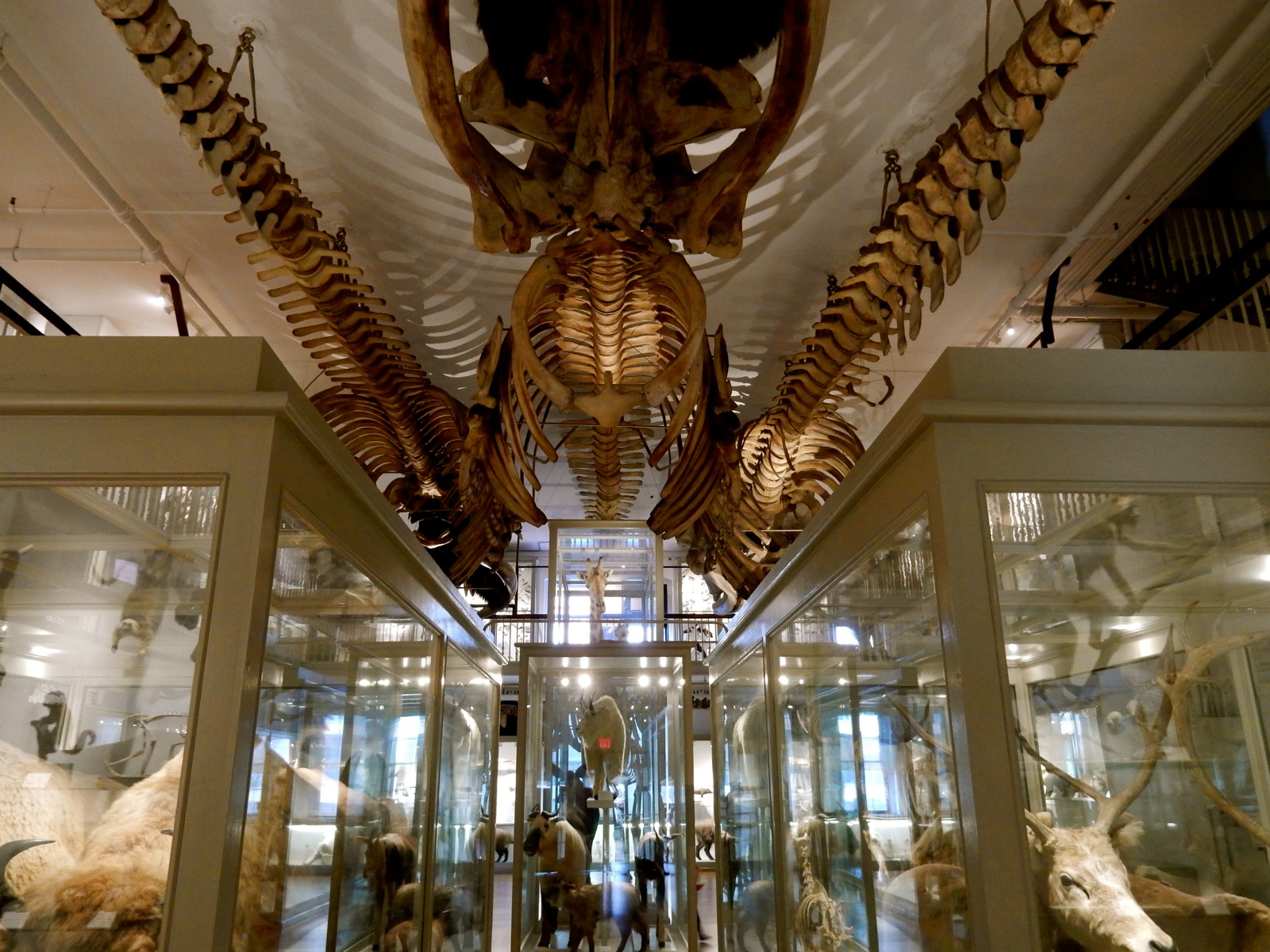 Harvard University Museums, Cambridge MA
Harvard maintains 9 museums. However, one of the best is the Harvard Museum of Natural History, opened in 1874, which still features an exhibit once considered a Wonder of the World. In the late 1800s, German glassmaker Leopold Blashka created incredibly flora and fauna so lifelike, a shipment was held up in customs because they were thought to be live plant matter. Preserved in hip-level glass cases, these fragile works of art are indistinguishable from the real things and are truly breathtaking. But that's not all this marvelous museum, which would be endorsed heartily by Indiana Jones if he were a real person, has on offer.
Peabody Museum of Archeology and Ethnology (Harvard)
Find artifacts on Human Culture from ancient times to modern.
The Fogg, Arthur Sackler and Busch-Reisinger Art Museums (Harvard)
Formerly separate entities, these two Art Museums are currently linked by a dramatic interior courtyard. See the best of Miro, Monet, Mondrian, Calder, Asian art, Religious Icons, and works from ancient to modern.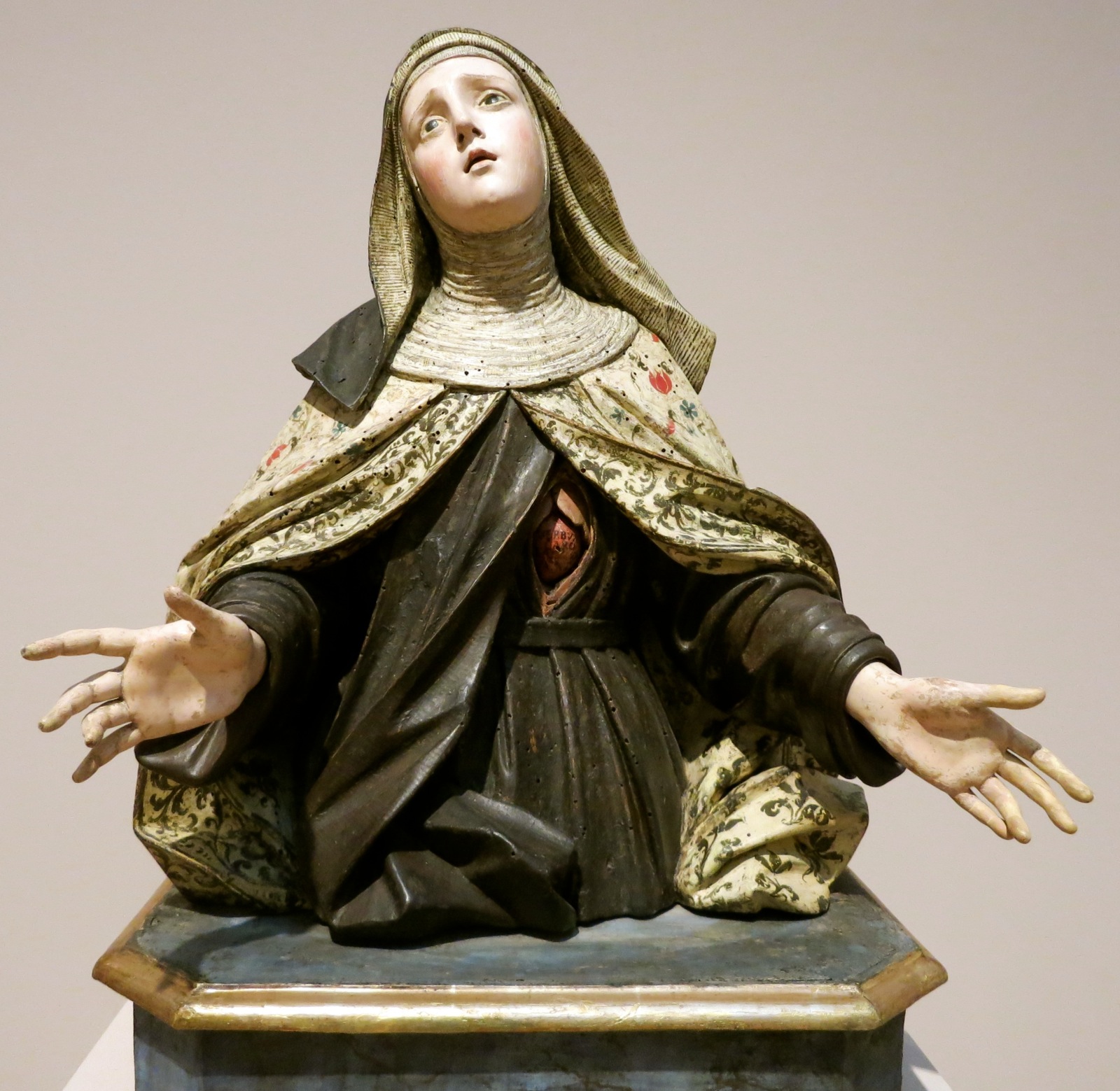 Davis Museum At Wellesley College, Wellesley MA
Built in 1993, architect Raphael Moneo envisioned this compact yet soaring museum as a jewelry box that opens at each landing to reveal its treasures.  A "Micro-Encyclopedic" museum, art is provocative, compelling and approachable. Admission is free. Tue–Sat 11 am – 5 pm Wed until 8 pm, Sun 12 pm – 4 pm.
College Museums In Rhode Island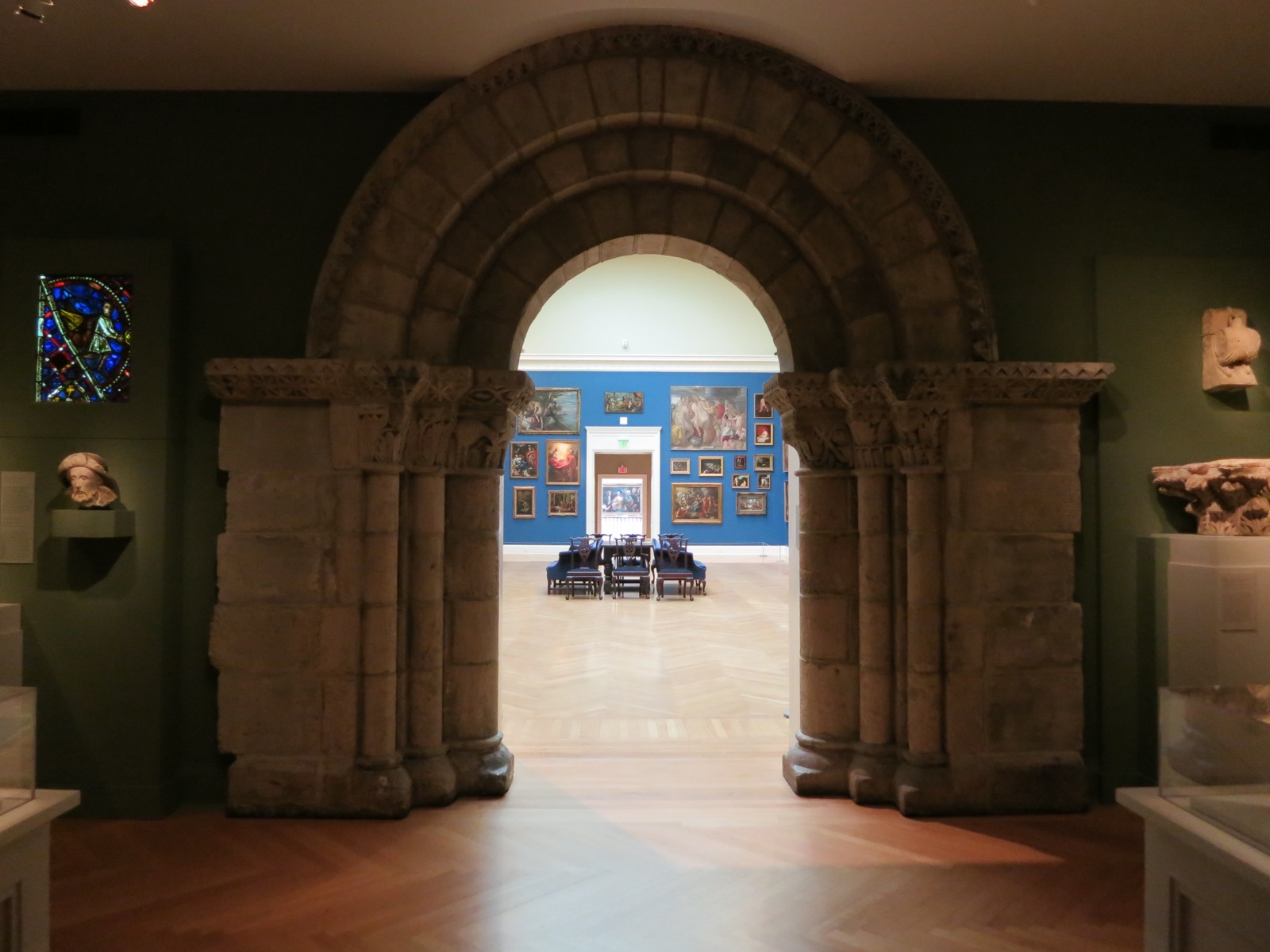 Though Rhode Island School of Design itself is known for forward-thinking design, its art museum looks as far back as antiquity. You'll find an Egyptian mummy lying by its sarcophagus, medieval cherub, landscape and religious oils, Greek urns all the way up to Matisse, Cézanne, Warhol, and Koons among 86,000 objects and artifacts. Open Tues – Sun 10am-5pm, $12 adults $3 kids.
College Museums In Connecticut
Yale U. can be considered one big museum, with architecturally significant libraries and Art Galleries that spread out onto New Haven's main streets.
The Beinecke Rare Book and Manuscript Library
The Beinecke has one of the few remaining Gutenberg Bibles left intact in the world. In place of paper-damaging glass windows, diffused light from beautiful translucent yellow marble panes one and a quarter inch thick set the inner shaft of books ablaze when the sun is low in the sky.
Yale University Art Gallery
Yale Art Gallery was designed by "Starchitect" Louis Kahn as his first commission and runs 1 ½ city blocks with nearly 70,000 square feet of exhibit space. With a 4,000-piece collection of European, African, Asian and American art from ancient to contemporary, this museum does not overwhelm.
Yale Center for British Art
YCBA, housed in Louis Kahn's final design, is the first museum in the US to incorporate retail space on the street. A wood-paneled four-story interior housing the largest collection of British art outside of the UK covers an enormous amount of territory from the Middle Ages to modern times. Perfect for those fascinated by early portraiture, maritime oils and lots of equestrian paintings.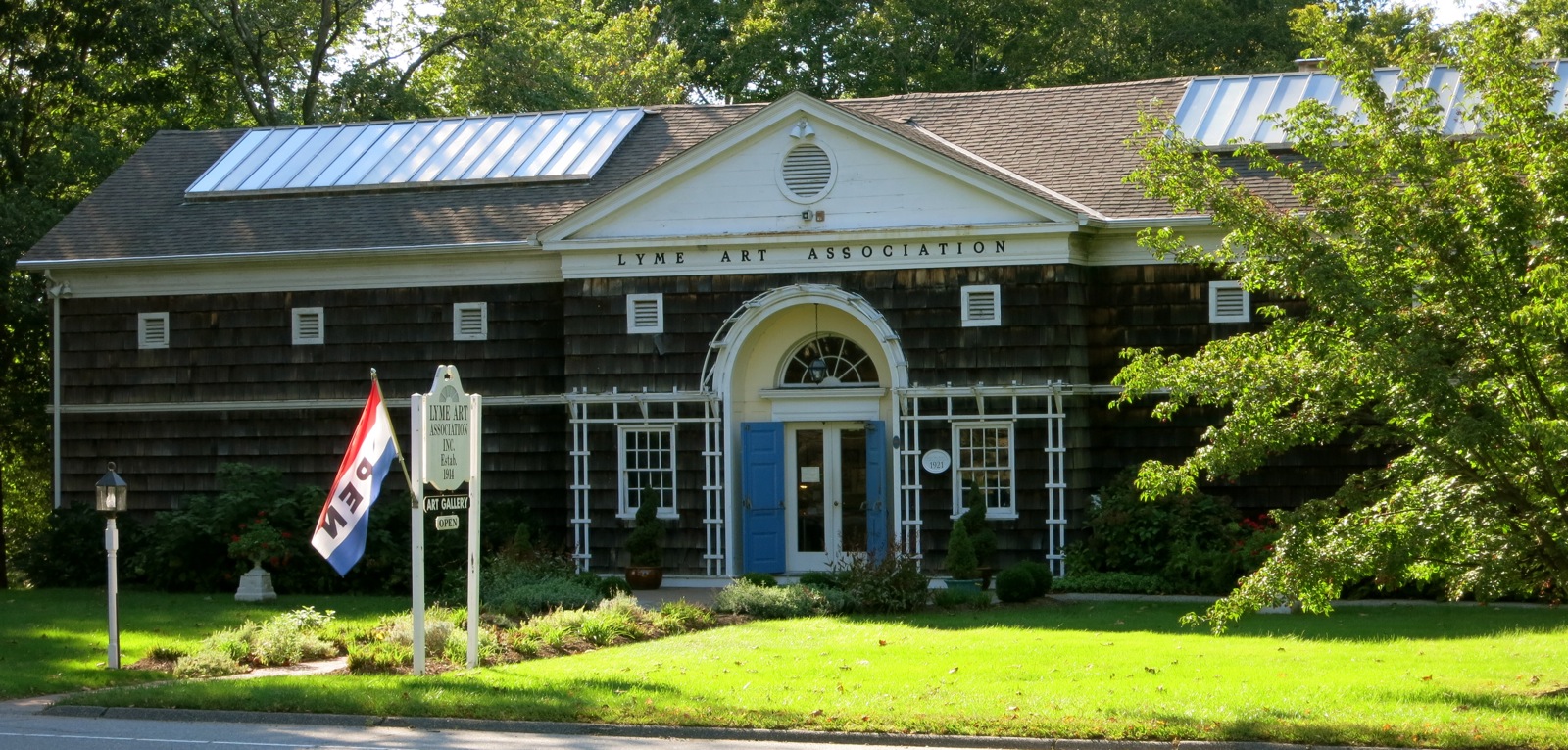 Lyme Academy College of Fine Arts, Old Lyme CT
Roughly 200 students from all over the world attend the accredited Lyme Academy, originally founded in 1976 in the basement of the Lyme Art Association building. Stop in to see ever-changing exhibits from the next generation of fine artists.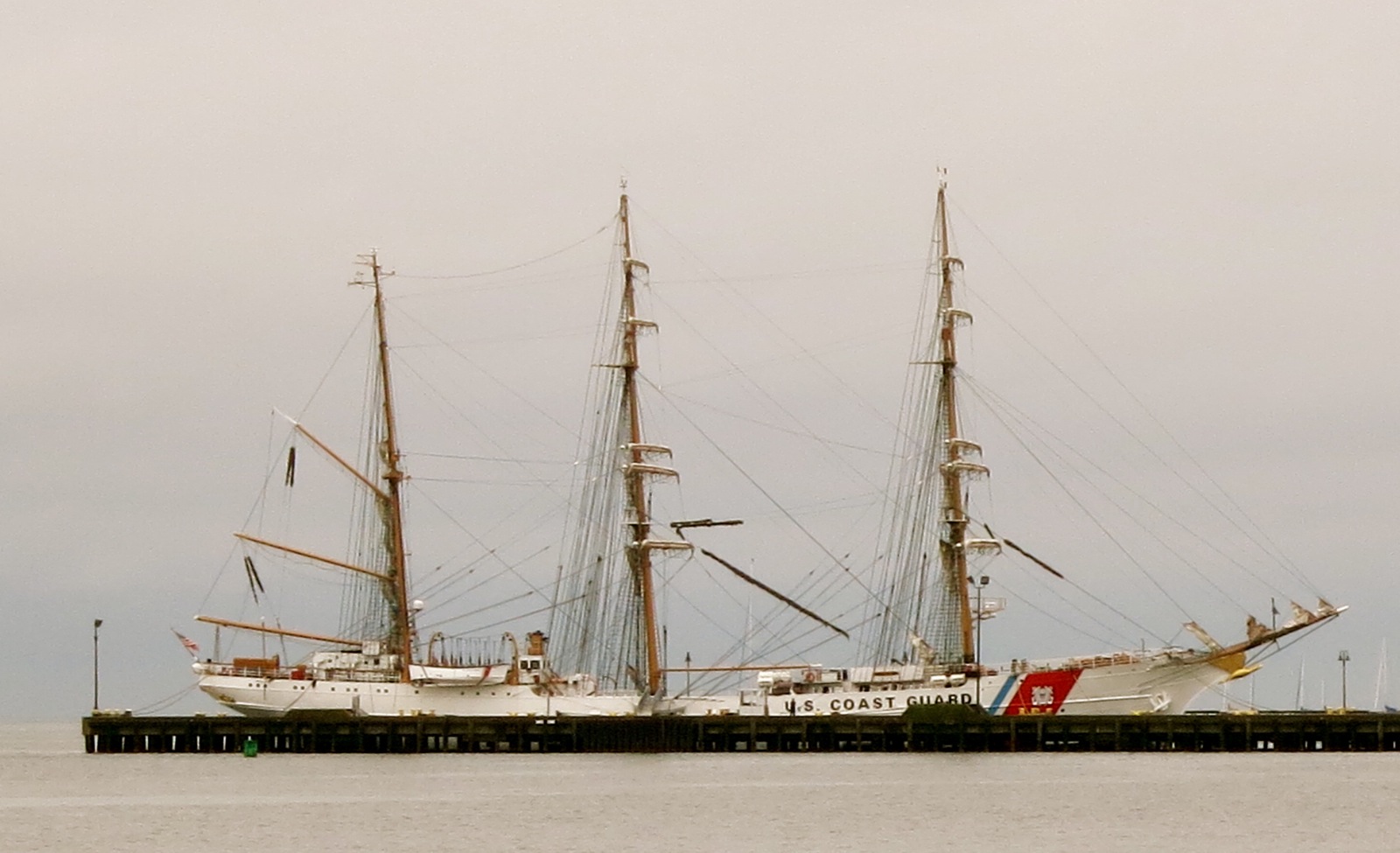 Coast Guard Academy and Museum, New London CT
The history of the Coast Guard is well documented in this 3,500 sq. foot museum on the campus of the US Coast Guard Academy. Go to learn a bit of history, take a campus tour and/or to enjoy the view of the Thames River. Best Mavens trivia; the Tall Ship barque Eagle was built in Germany in 1936 and originally used to train Nazi naval cadets. It was confiscated by the US after WWII, and has been used ever since to train US Coast Guard cadets. Museum open Mon-Fri 9-4, Sat. 10-4, Sun. 1-4 during school year. See website for summer hours.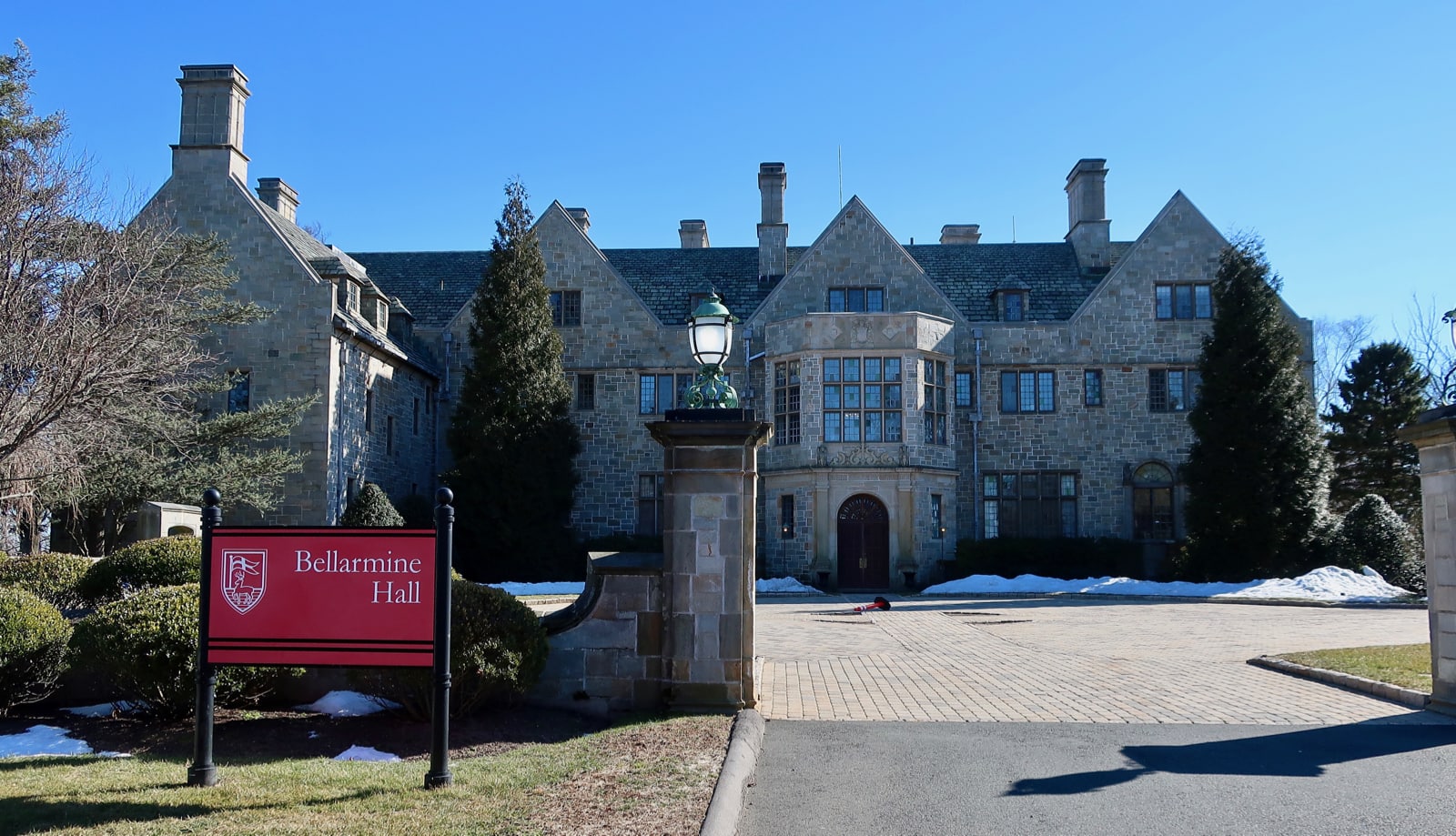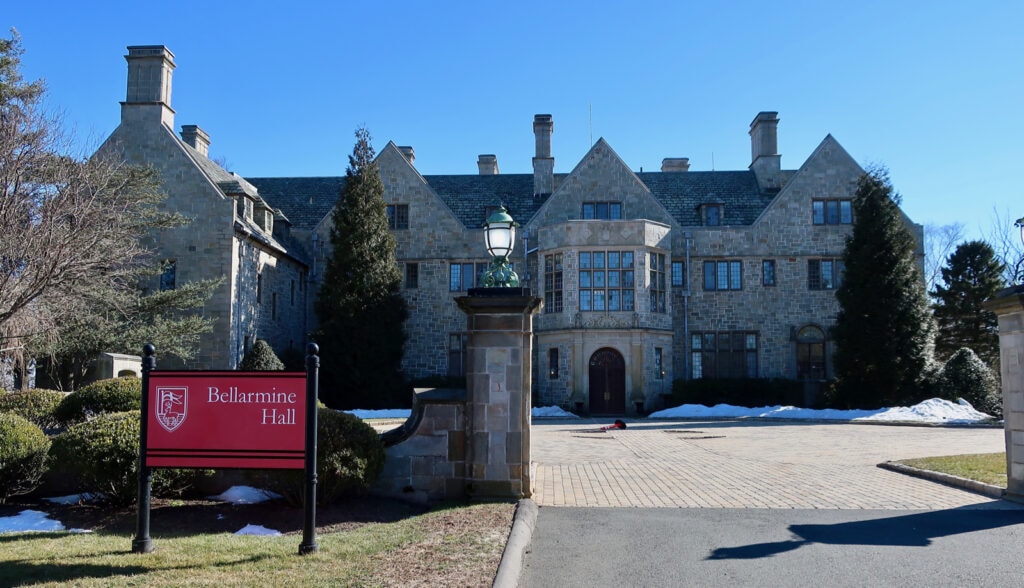 Fairfield University Art Museum, Fairfield
Not to be confused with the Fairfield Museum in town (see below), the Fairfield U Art Museum (FUAM) is actually housed on campus, in two separate locations. You'll find work referencing the current zeitgeist at the Walsh Gallery in the Quick Center for the Arts (a performing arts venue), Up the hill (either a hefty walk or quick drive), the magnificent stone administrative building, Bellarmine Hall, houses both temporary exhibits and permanent pieces originating from the Kress Collection, in its lower level galleries.
College Museums In New York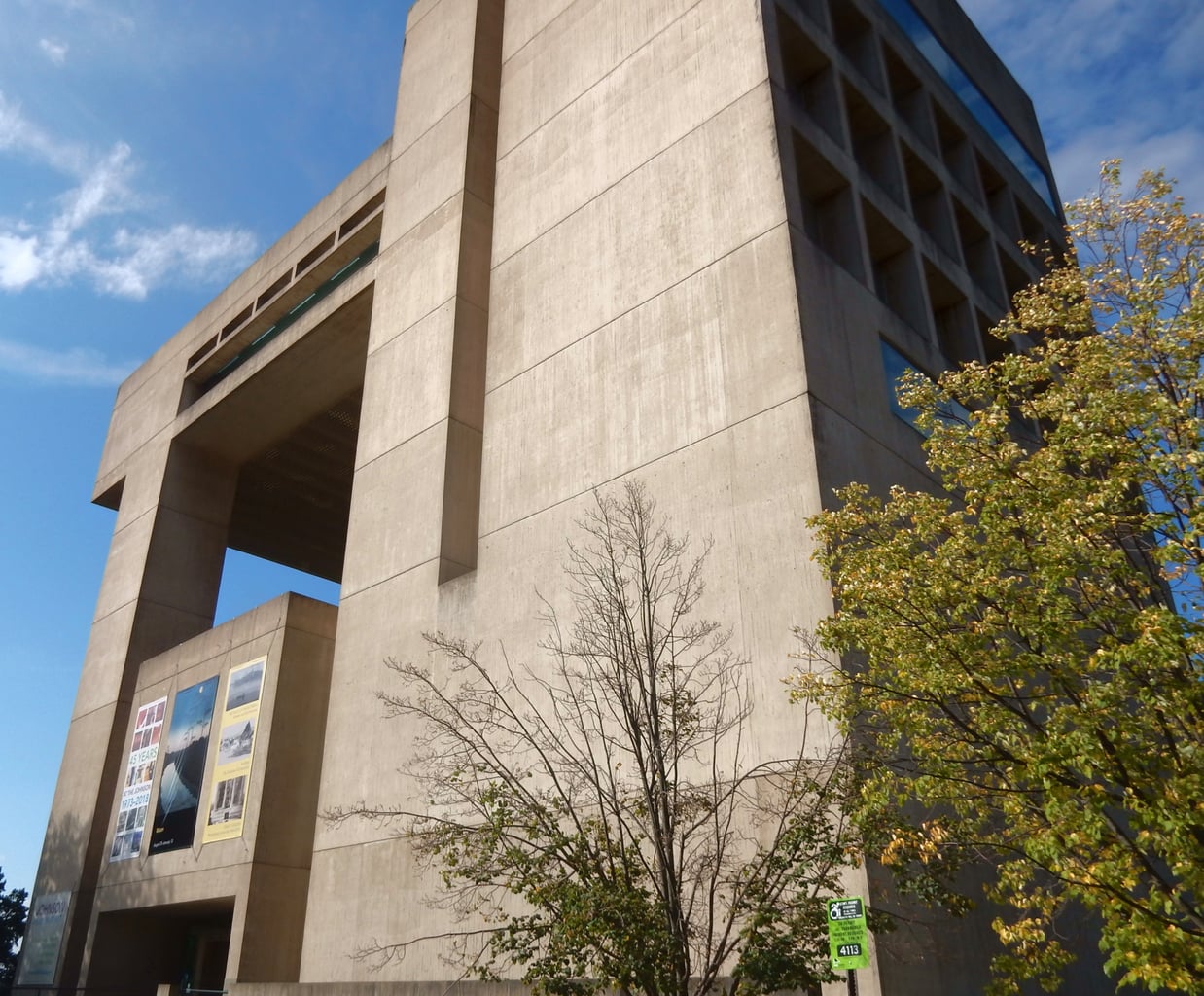 Herbert F. Johnson Museum, Cornell College, Ithaca NY
Opened in 1973, this blocky, board-formed concrete I.M. Pei designed art museum offers a quiet trip though time, from ancient to contemporary, paintings to decorative arts. Perhaps the most well known foundational holdings include Giacometti's "Walking Man" sculpture, and a "Life Mask" of Marquis de Lafayette, but the building itself, and the views of Lake Cayuga that it affords, are reasons, too, to come here.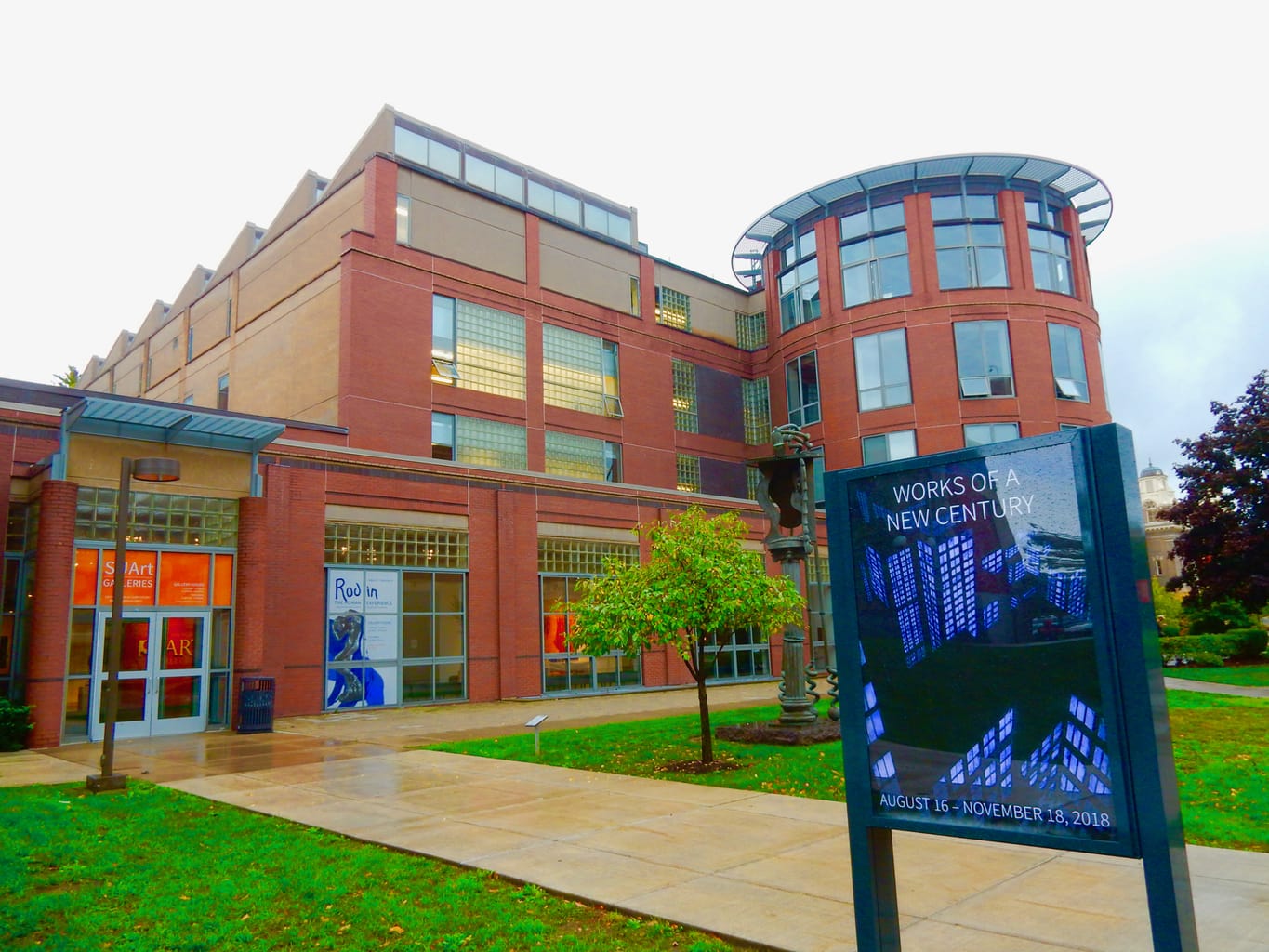 SUArt Galleries, Syracuse University, Syracuse NY
With a focus on American Prints, and a permanent collection that rotates every semester, the SUArt Gallery on the Quad is worth a look even if you are not an art student – or even a student – at Syracuse University. The encyclopedic art collection of 45,000 objects from the 15th to 21stcenturies runs the gamut from 2-D to 3-D, many from important world-renowned artists.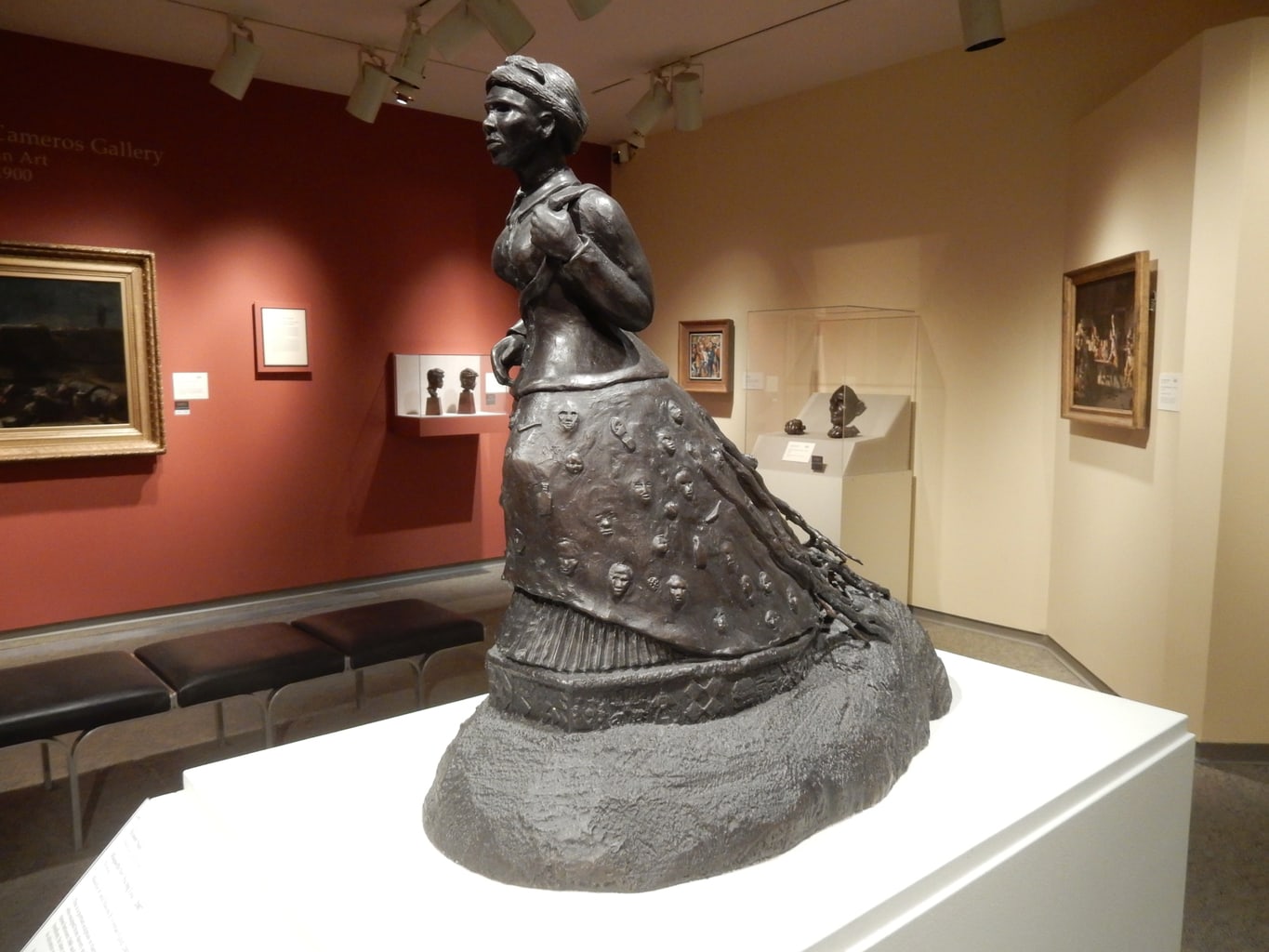 Founded in 1913, and affiliated with the University of Rochester, this comprehensive museum of art and antiquities encompasses many galleries on two floors and out into sculpture gardens.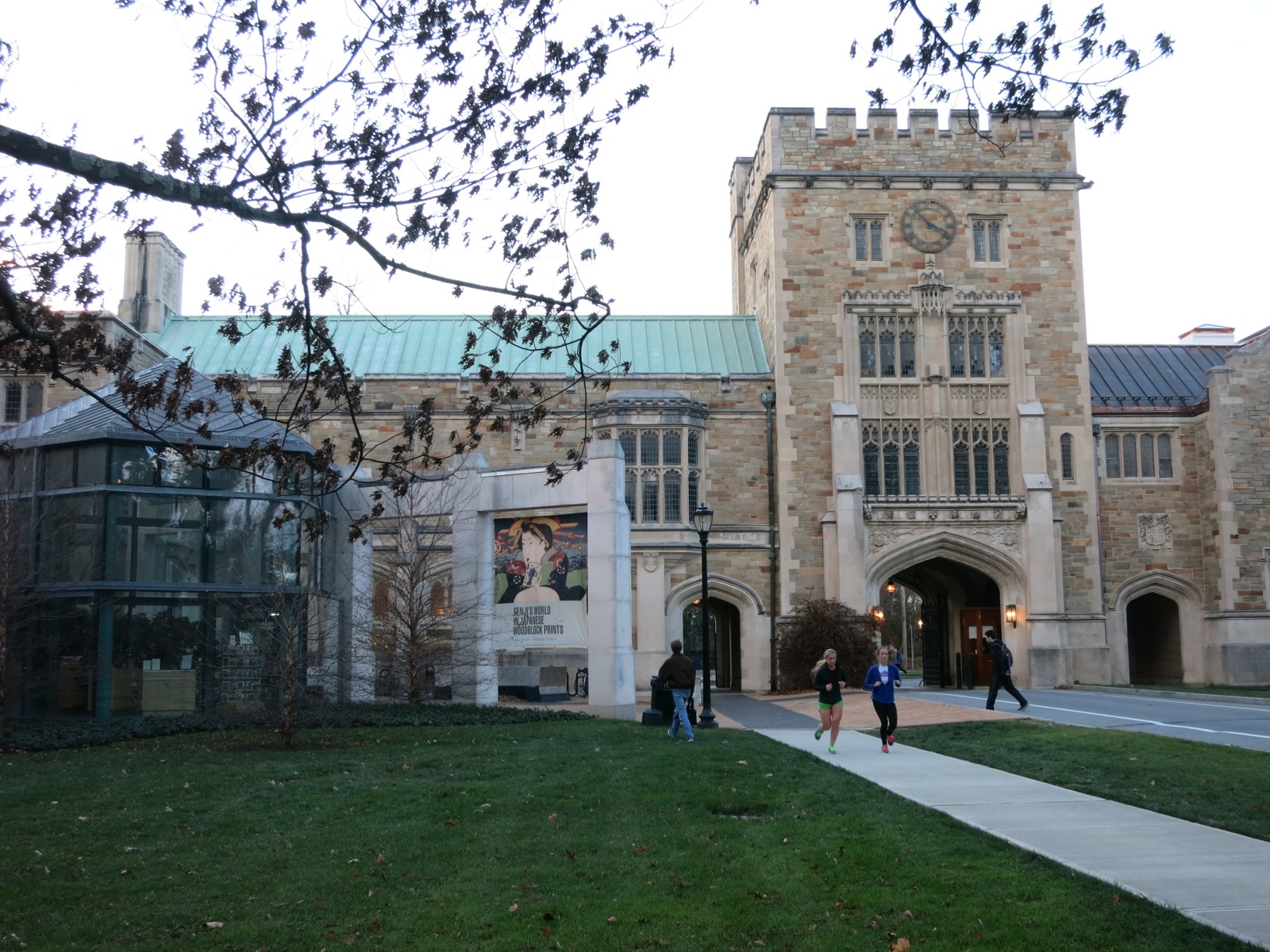 Frances Lehman Loeb Art Center/Vassar College, Poughkeepsie, NY
Sometimes these small college art museums are the most compelling, by virtue of accessibility. You're not swamped with artifacts, so less is much more. Head through the Main arched gate, and look right to find the contemporary glass entrance of the Frances Lehman Loeb Art Center. Small galleries hold nuggets from ancient to modern, Thai, Chinese, Tibetan, 1st Century Roman, and Greek.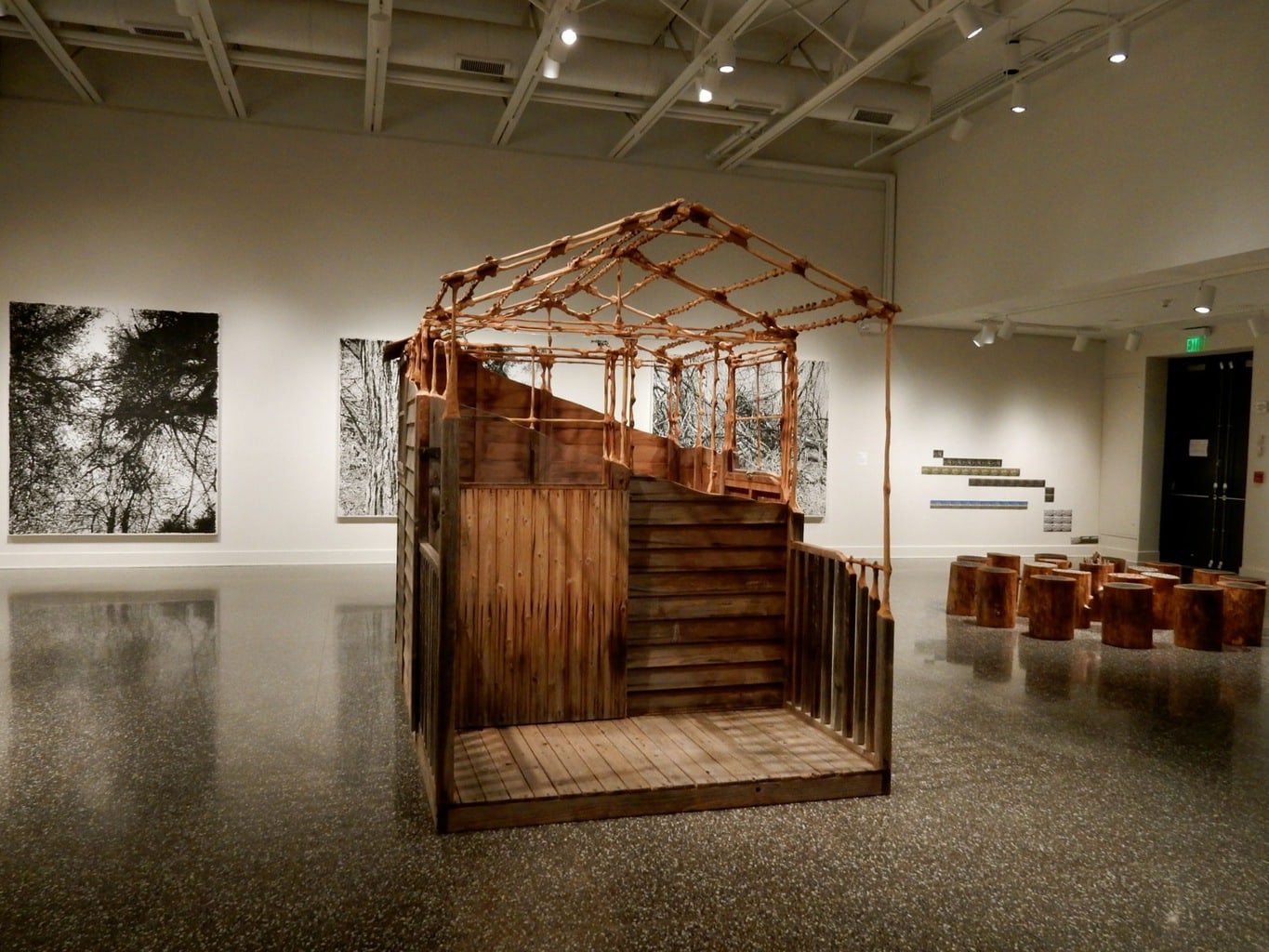 The Dorsky Museum of Art at State University of New York New Paltz, NY
A lot of an artist's fame has to do with timing – mostly by being on the edge of a movement. But there are many others who should be lauded, and that's where the Dorsky comes in – by focusing on lesser-known artists or those who have fallen out of favor. Second in size only to the Neuberger Museum at SUNY Purchase (within the SUNY system), the Dorsky is 9,000 sq. ft. of relatively new space (it was formerly the College Art Gallery). Open Wed-Sun 11-5, Suggested donation $5.
Neuberger Museum of Art, State University of NY (SUNY) Purchase, NY
Established in 1974 with 108 pieces from the collection of Roy Neuberger, this encyclopedic museum has grown to over 6000 paintings and sculptures, with a concentration on modern, contemporary and African Art. You'll find Milton Avery to Max Weber. Thomas Cole to Willem DeKooning. Edward Hopper, Rothko, and generally unsung female artists, Georgia O'Keefe, Lee Krasner, and Joan Snyder.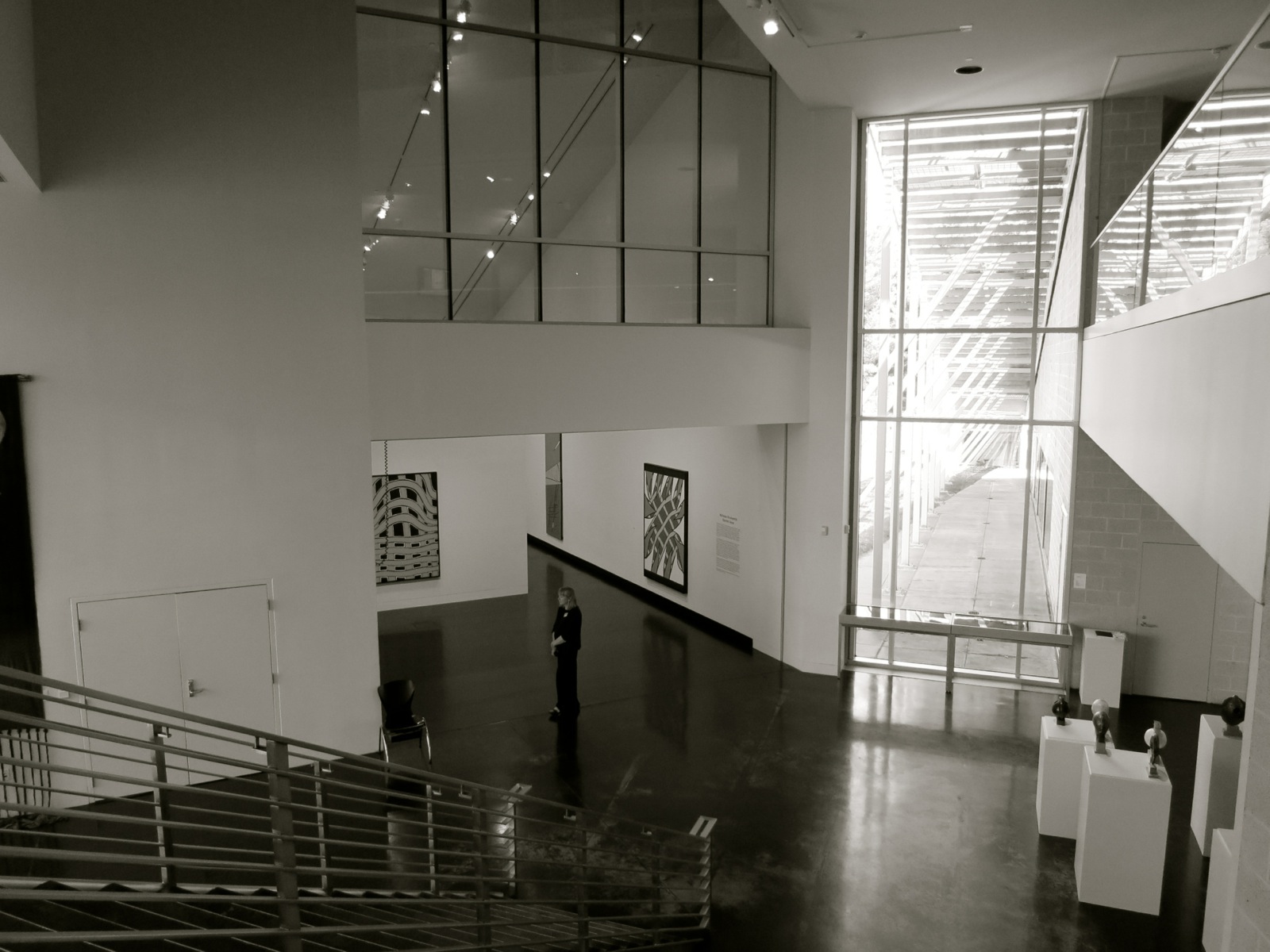 Tang Art Center on Skidmore College Campus, Saratoga Springs, NY
This small, contemporary museum makes for a perfect respite on a hot or rainy day. Most exhibits are temporary, borrowed, and based on student art.
College Museums In New Jersey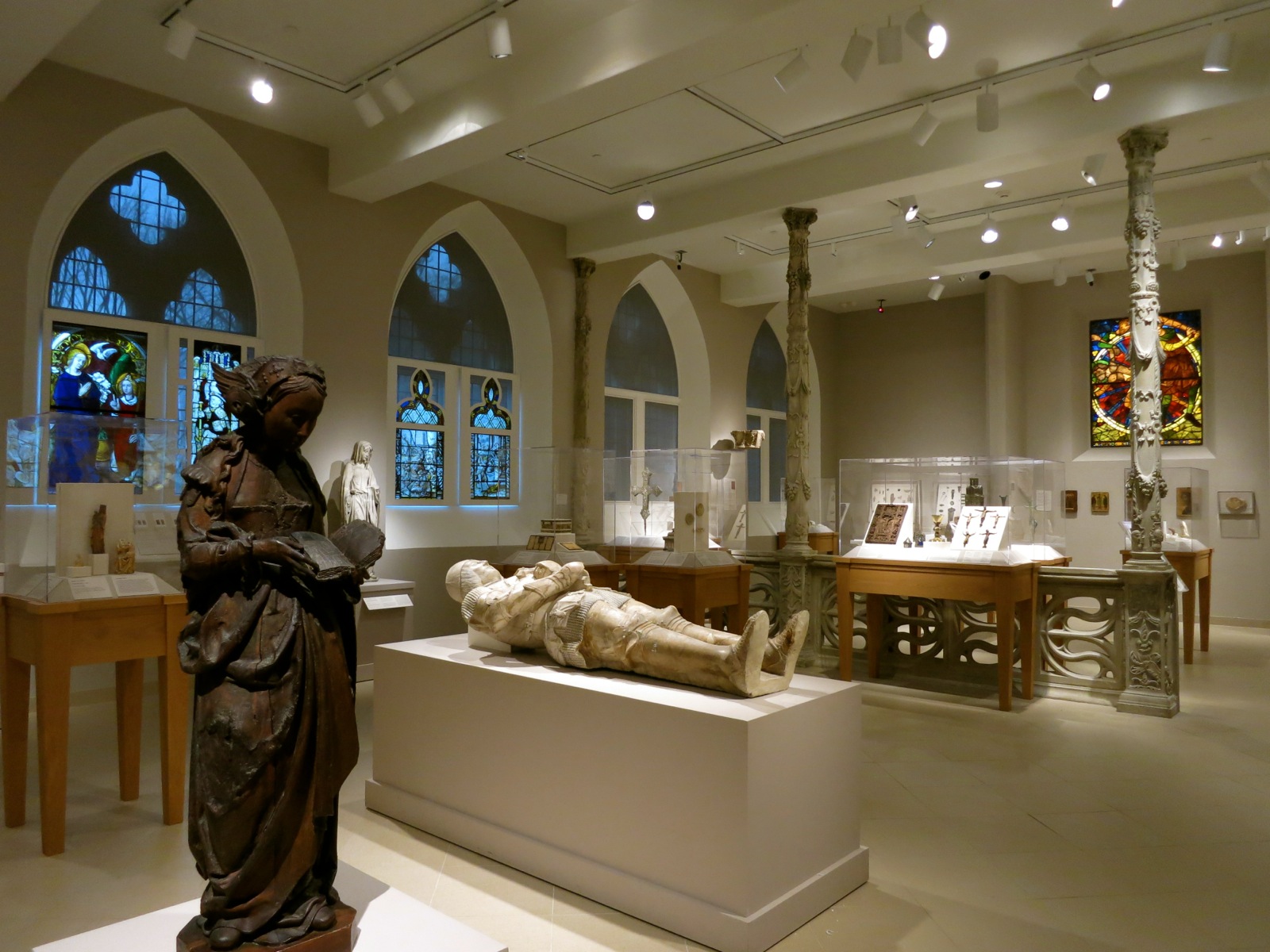 Princeton University Art Museum, Princeton NJ
Princeton's holdings represent one of the largest of any university art museum. Yet it is superbly laid out and surprisingly intimate. Most small museums have one Monet, one Warhol. Princeton has three of each. Upstairs, you'll find provocative and important pieces of contemporary and European art. Downstairs, Medieval and antiquity artifacts second to none. Free, Tues, Wed, Fri. Sat. 10-5, Thurs 10-10, Sun 1-5. 
College Museums In Pennsylvania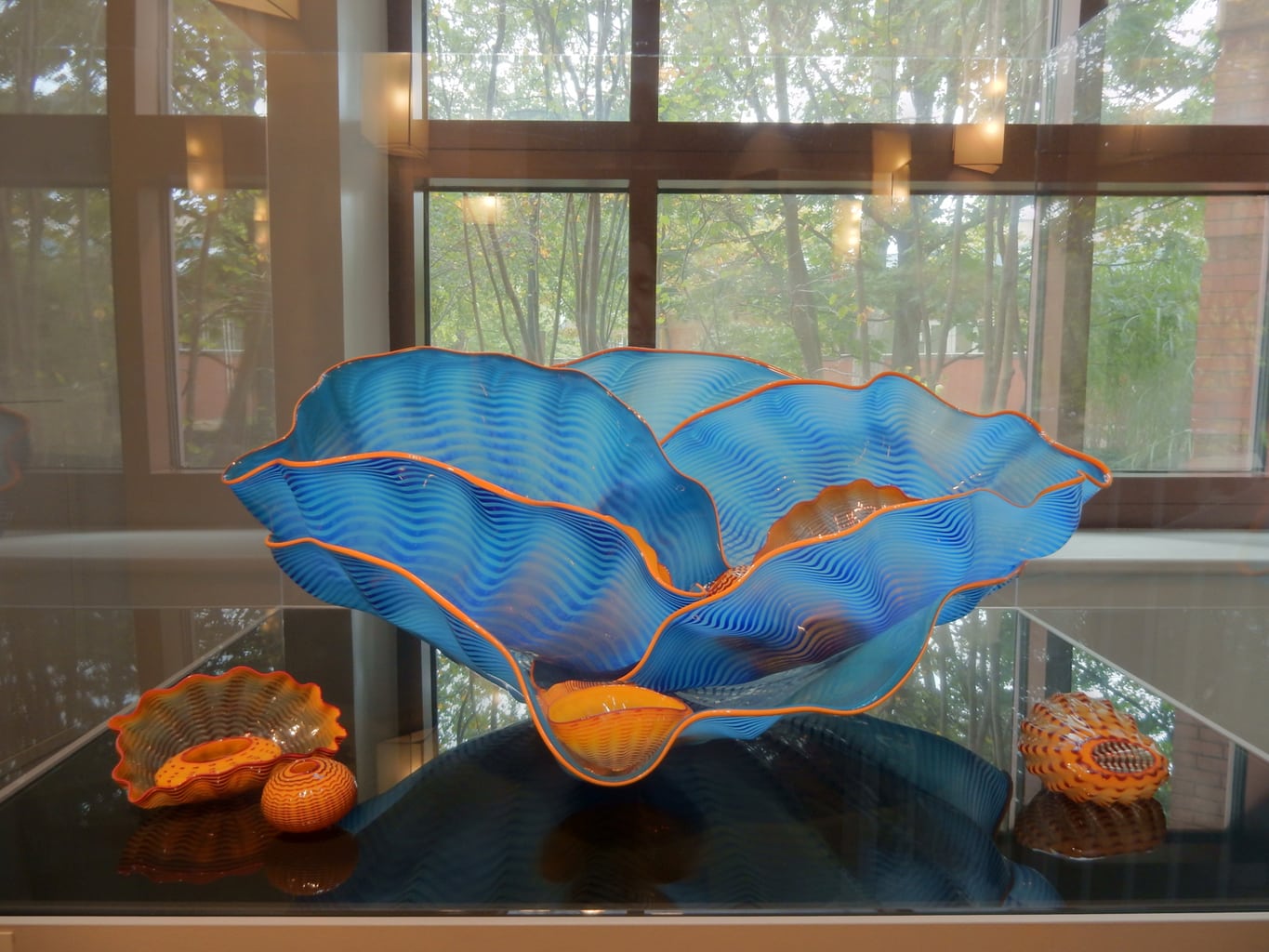 Palmer Museum of Art at Penn State, State College PA
The Palmer focuses on American Art from the 18th Century through today. This, the largest art museum between Philly and Pittsburgh, also detours into 16th and 17th century French and Italian religious art, stoneware from around the world, and important glass pieces.
For lovers of the offbeat, plan to see the University of Pittsburgh's "Cathedral of Learning" – home to twenty-nine "Nationality Rooms." Think of it as "Winterthur on Campus." The building – a 42-story cloud-piercing Gothic Revival edifice – is worth visiting in itself.  Open during school hours when class is not in session. Free.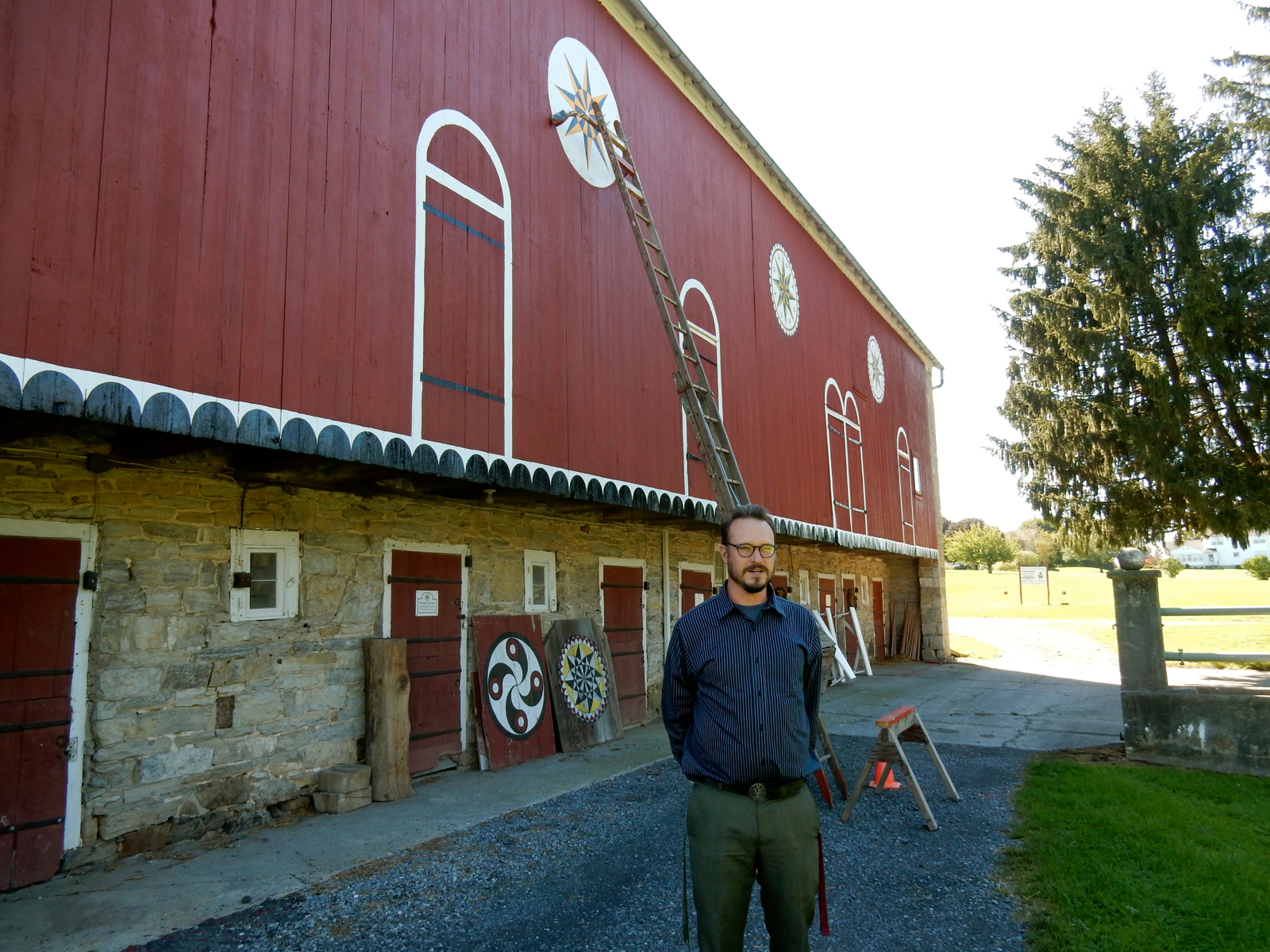 Pennsylvania German Cultural Heritage Center, Kutztown University PA
Pop quiz: how many readers think that the PA Dutch (another name for PA German) and Amish are interchangeable terms? If so, you might be surprised to find that though the Amish are PA Dutch, they and the Mennonites collectively represent only 5% of the PA Dutch community. You'll discover this and other myth-busters on this scholarly but highly entertaining tour of this folk-life center that preserves and promotes the PA Dutch culture and traditions.
The Pennsylvania College of Arts and Design, Lancaster PA
A leader in the installation of public art, PCAD has been a downtown anchor for thirty years. At the very least, pop in to peruse the College Gallery exhibition.
College Museums in Delaware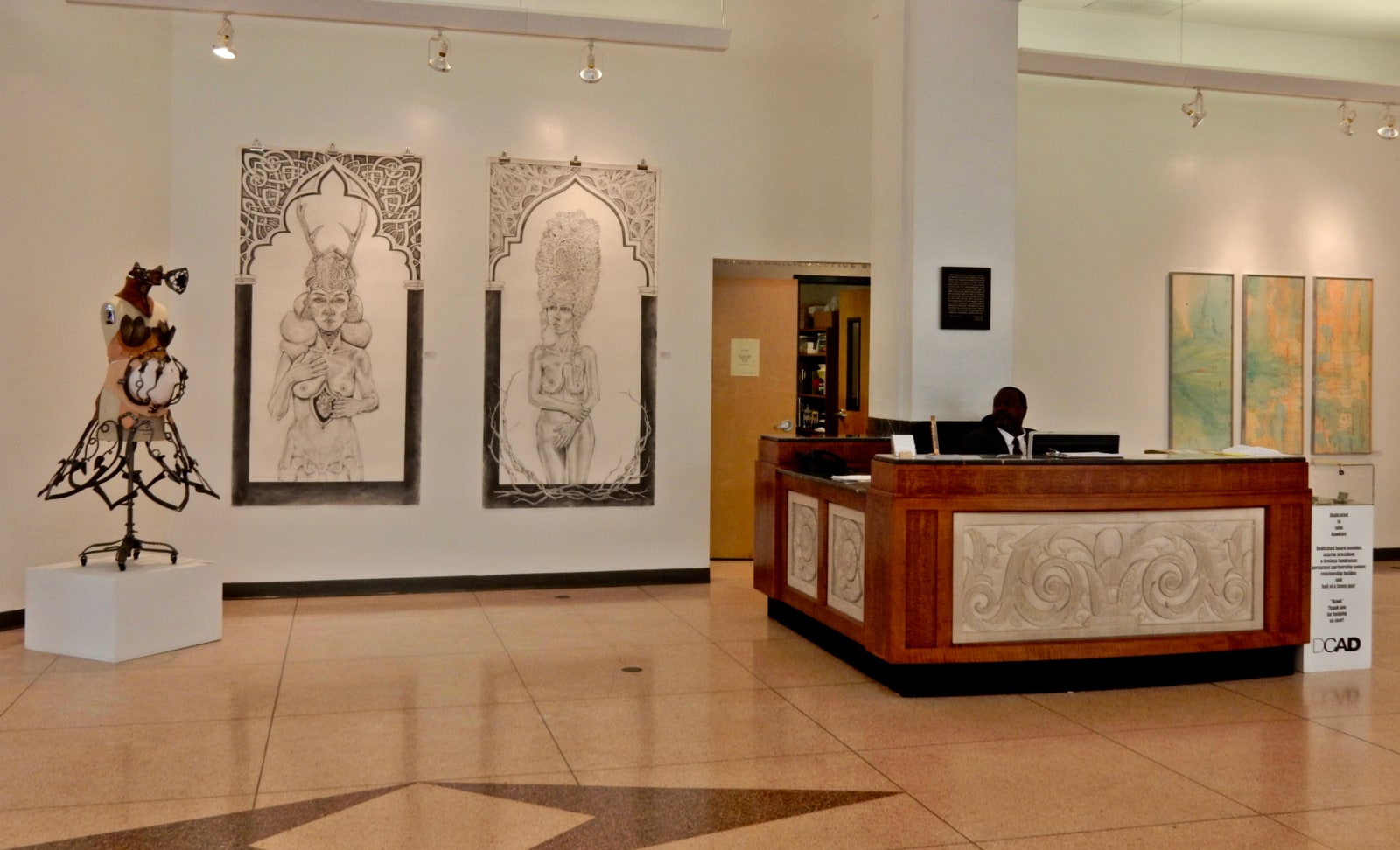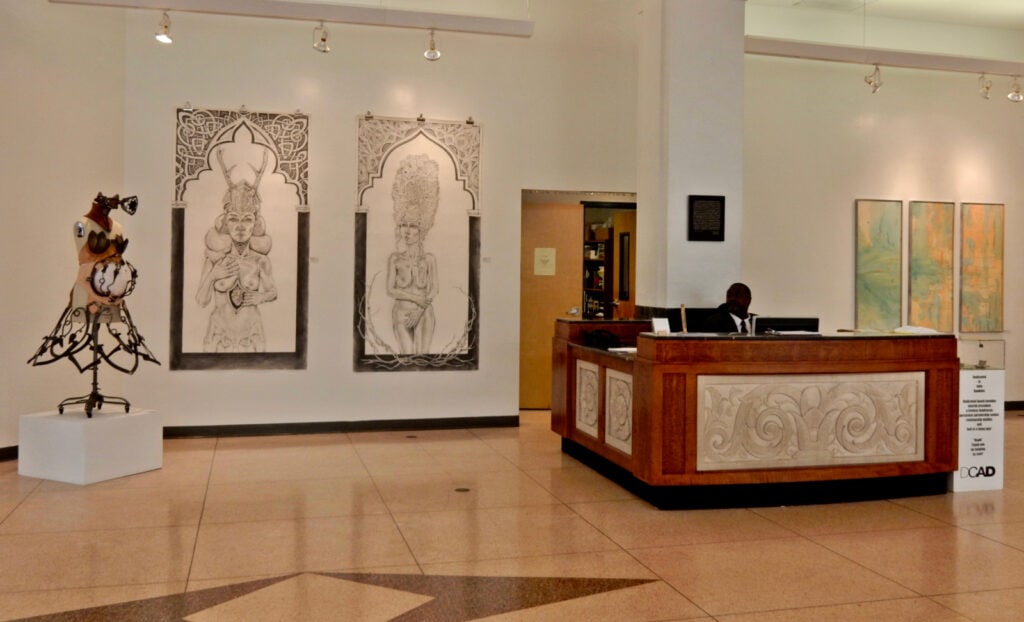 Delaware College of Art and Design Gallery, Wilmington DE
The public is invited to stop in to the largest art gallery in downtown Wilmington – for free. With bold and sometimes oddball art exhibits that change every month, something will be sure to spark debate and conversation. Open Mon-Fri 10-7, Sat/Sun 10-4, free.
College Museums In Virginia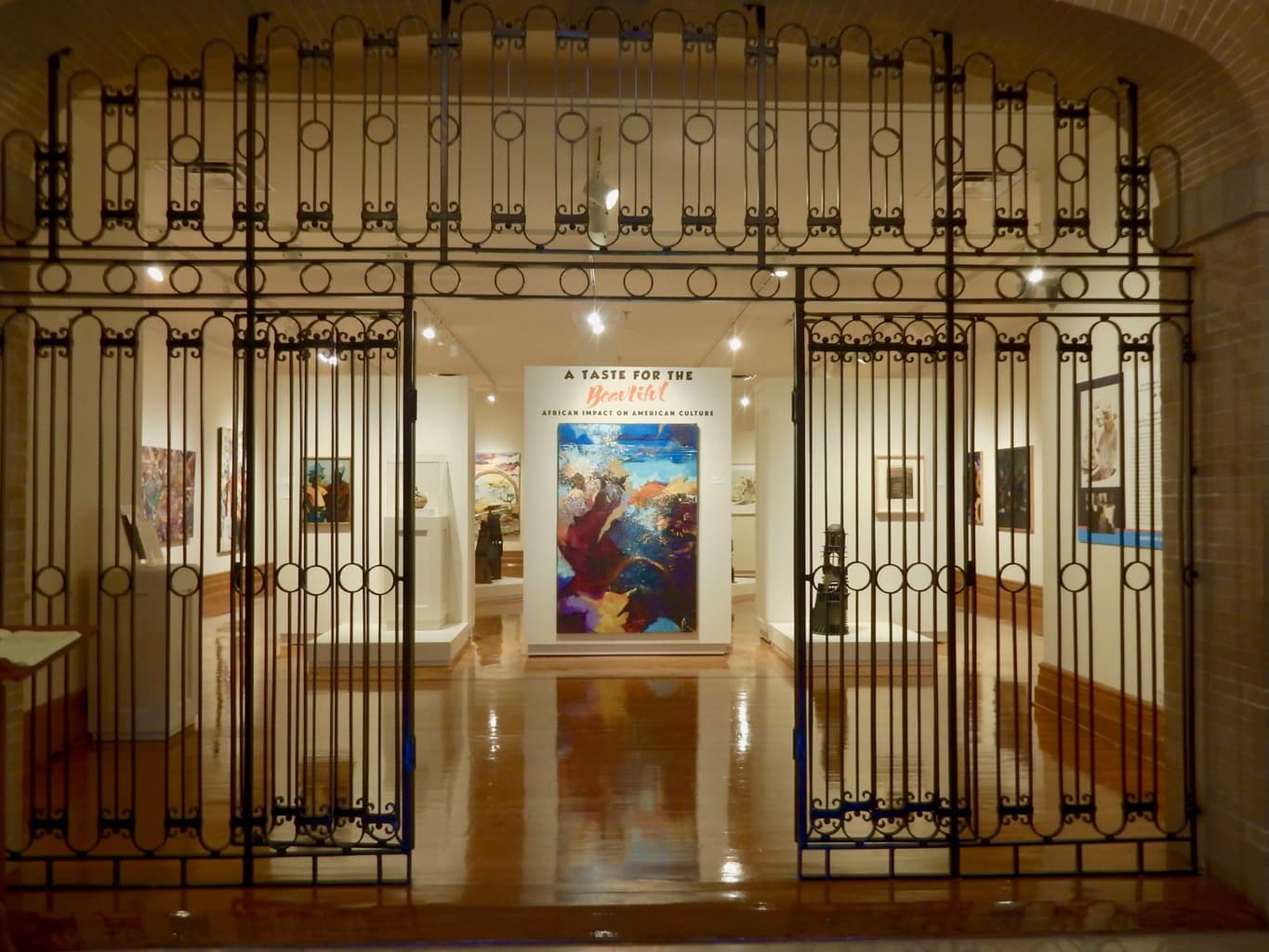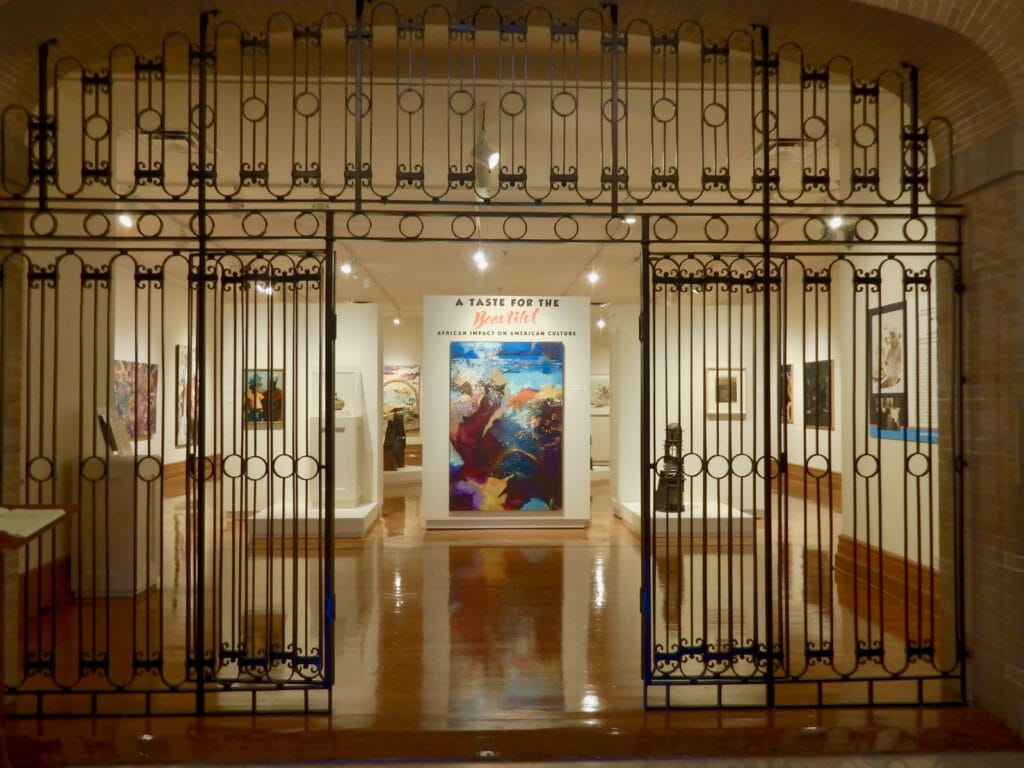 Hampton University Museum, Hampton VA
Established in 1868, the Hampton University Museum is the oldest African-American Museum in the country. Showcasing 200 years of African-American Fine Art, as well as emerging contemporary artists, the museum also features an important collection of African tribal artifacts. One  prized possession is a riveting Kuba mask from the Congo.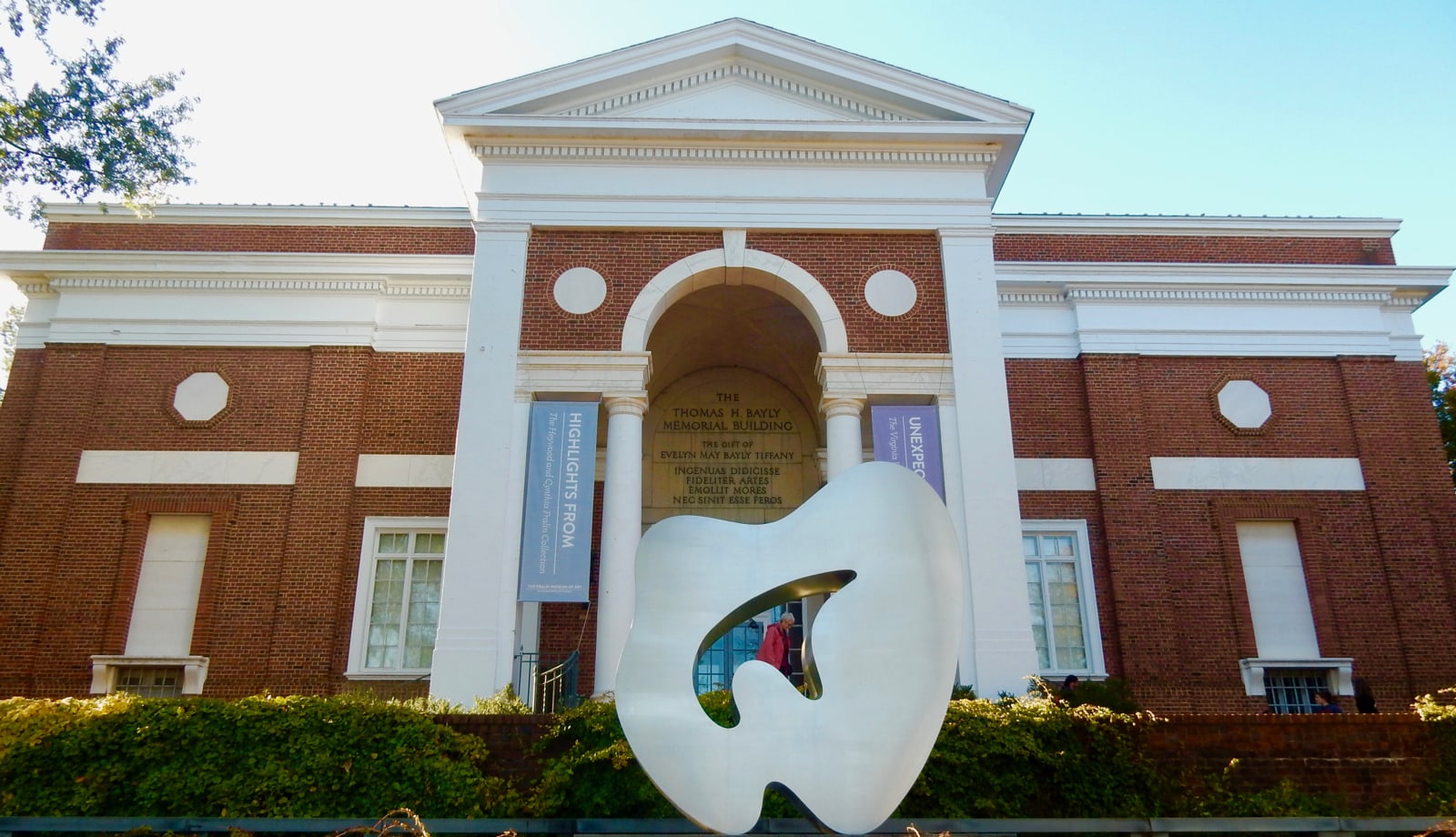 The Fralin is a dynamic, community-integrated college art museum, with the vibe of a much larger institution. And, a special connection to the artist, Georgia O'Keefe.  Though the Fralin's focus is on American Art and Photography, European Prints and other works on paper, the museum has an encyclopedic collection. Albeit a small, select one.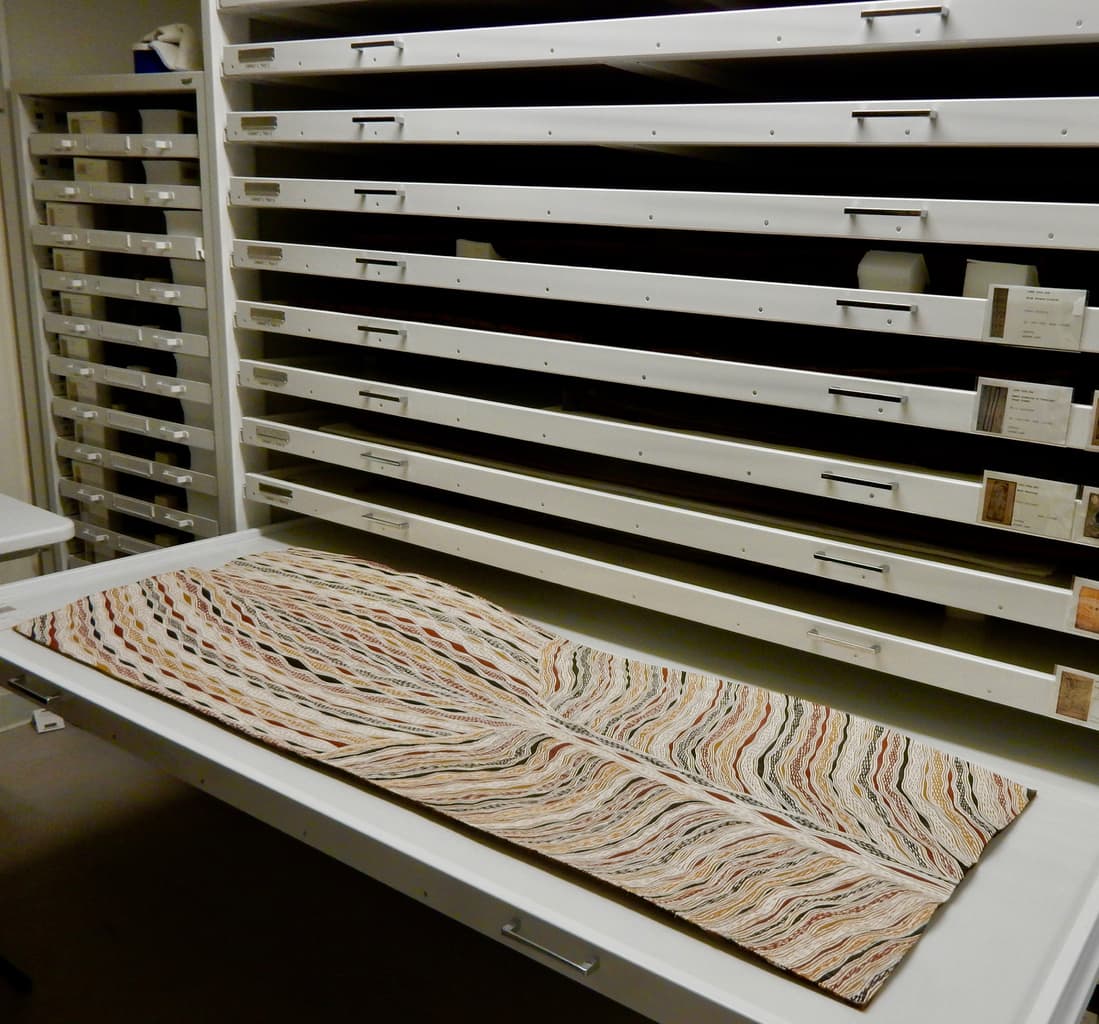 Affiliated with UVA, and four miles from campus, the Kluge-Rube is the only museum in the USA dedicated to indigenous Australian art. Ed Ruhe, an English Professor, traveled to Australia in the 1960's and '70's on a Fulbright Scholarship, and purchased pieces directly from the indigenous people he met there. Media mogul, John Kluge bought Ruhe's collection. And then he commissioned Aboriginal works of his own, donating it all to UVA.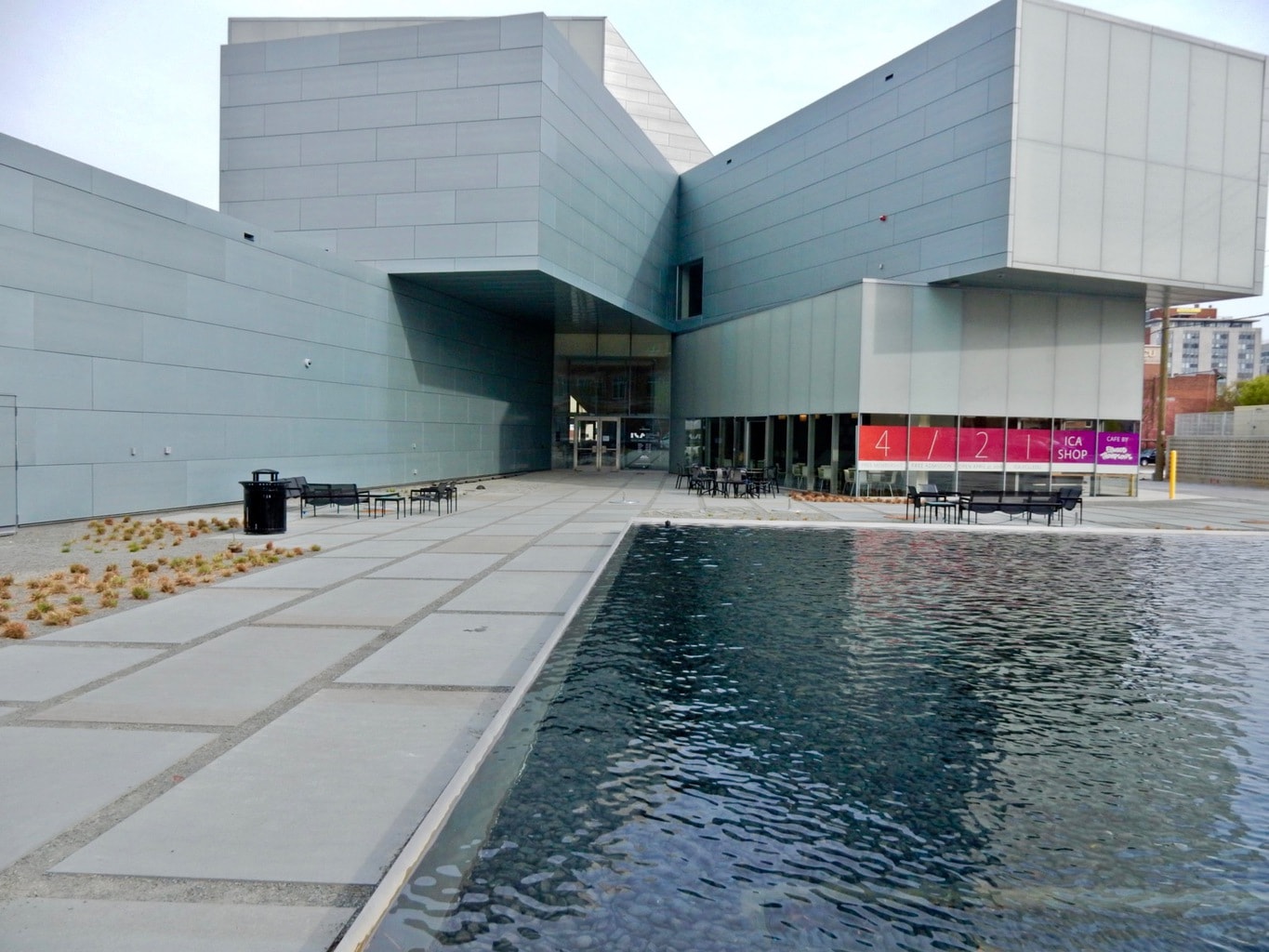 This is Virginia's Capital City's first and only freestanding contemporary art museum. Gutsy enough to tackle contentious issues, ICA opened in 2018 with an exhibit titled 'Declaration.' The museum continues to confront pressing social issues in a city that was once the capital of the Confederacy.