WHY GO: Fairfield CT, home to Fairfield University, is not a "classic" tourist town, but that's what we love about it. Sometimes, and in this case, off-the-beaten-path is a big win for those hoping to avoid crowds and discover something new.
Historically, Fairfield and neighboring Southport CT have much in common with many Coastal Connecticut towns. Both were scenes of Native American massacres in the early 1600's. Fairfield, a hotbed of rebel activity, was torched by the British during the Revolutionary War. And, like so many other burgs within commuting distance to New York City, when automobiles and a train system allowed for easy access to work, they grew into upscale suburbs, collectively nicknamed "The Gold Coast."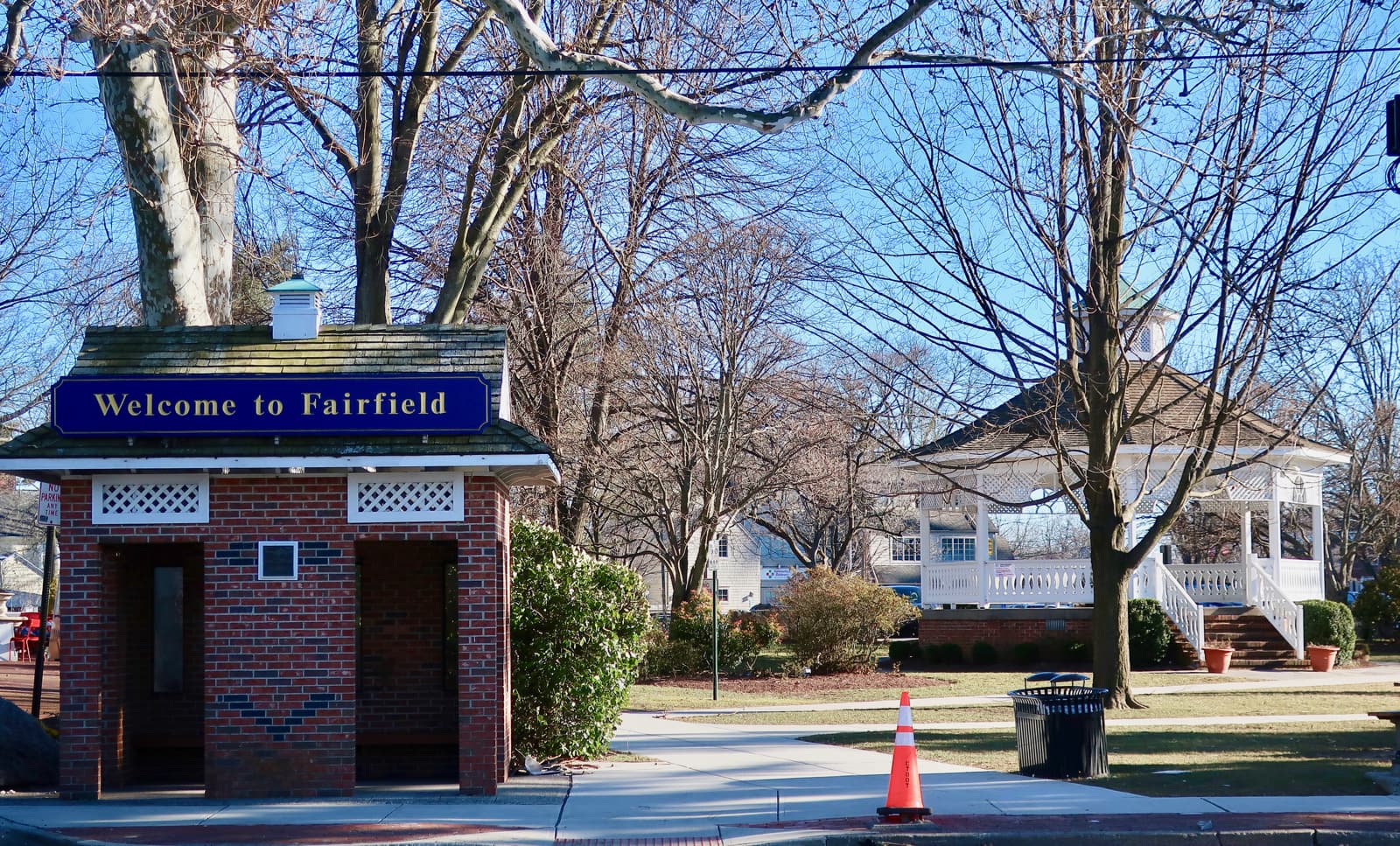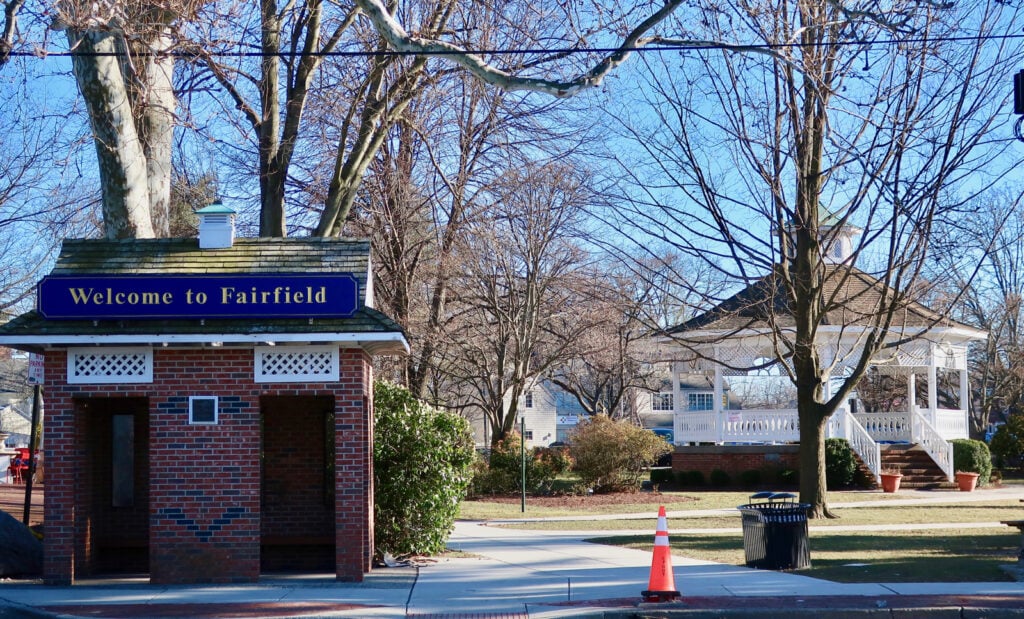 All this history can be found in compact Fairfield Museum, which moved into its new contemporary, airy home in 2012. Up for a bit of art education? Head to Fairfield University and its Art Museum, split in two. (Currently closed to the public due to Covid – it will reopen at a date to be determine). Afterwards, shop for hours in chain and indie stores, and then stay over in a lovely inn built in New England style. Read on.
Things to Do In Fairfield CT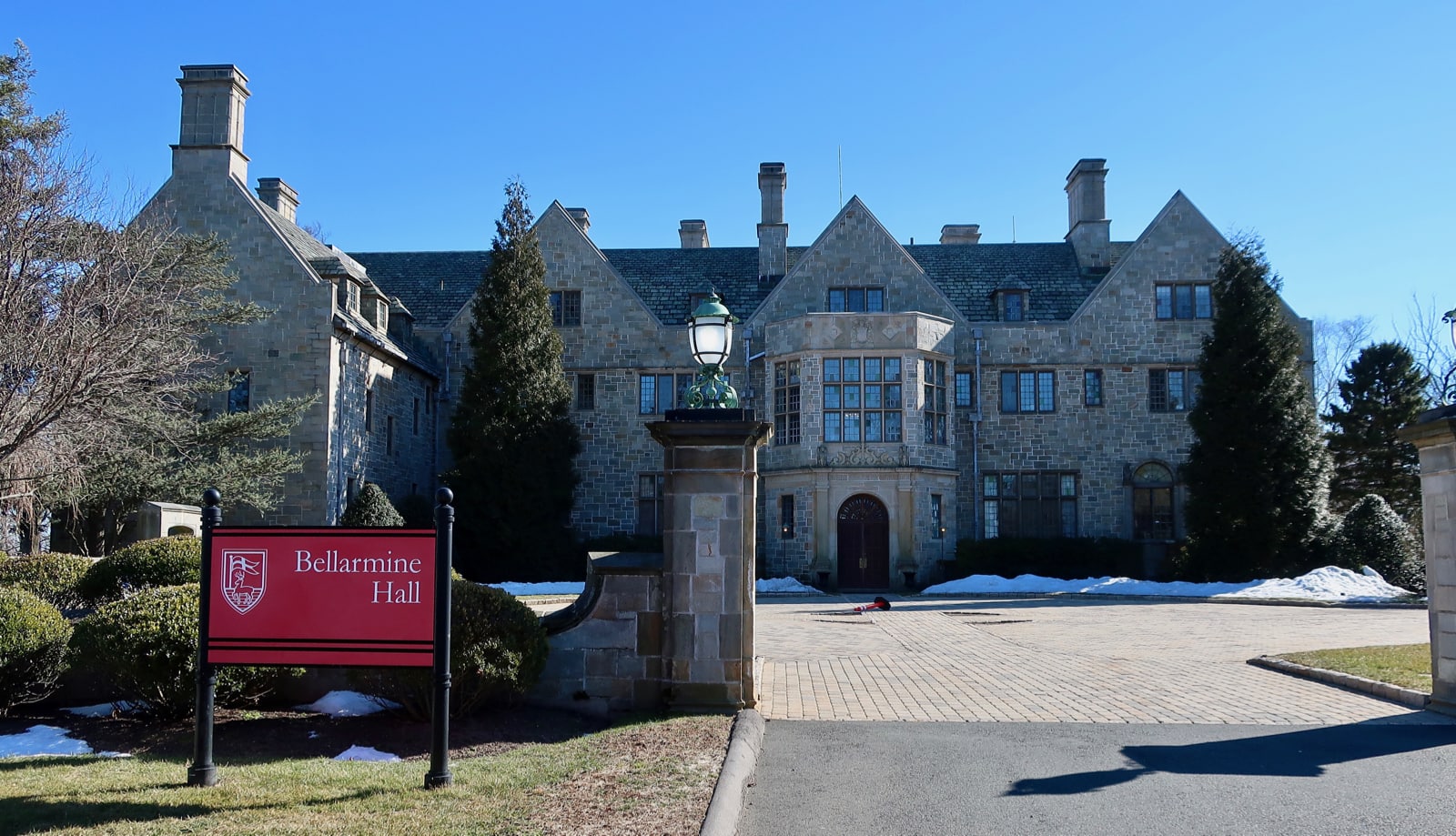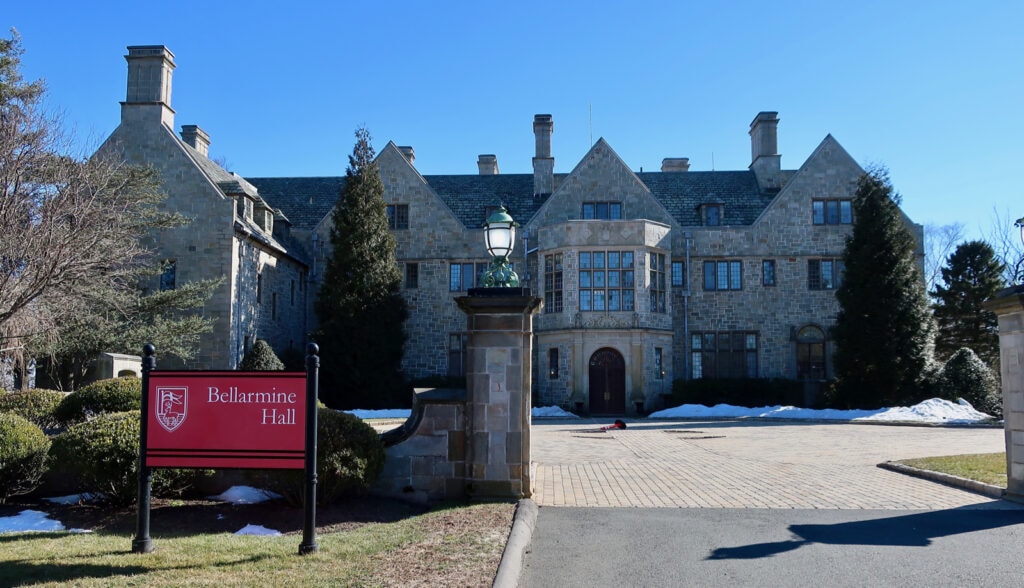 Not to be confused with the Fairfield Museum in town (see below), the Fairfield U Art Museum (FUAM) is actually housed on campus, in two separate locations.
You'll find work referencing the current zeitgeist at the Walsh Gallery in the Quick Center for the Arts (a performing arts venue). The soaring white-bright space, with polished poured concrete floor showcases a rotating selection of contemporary art that begs debate and discussion.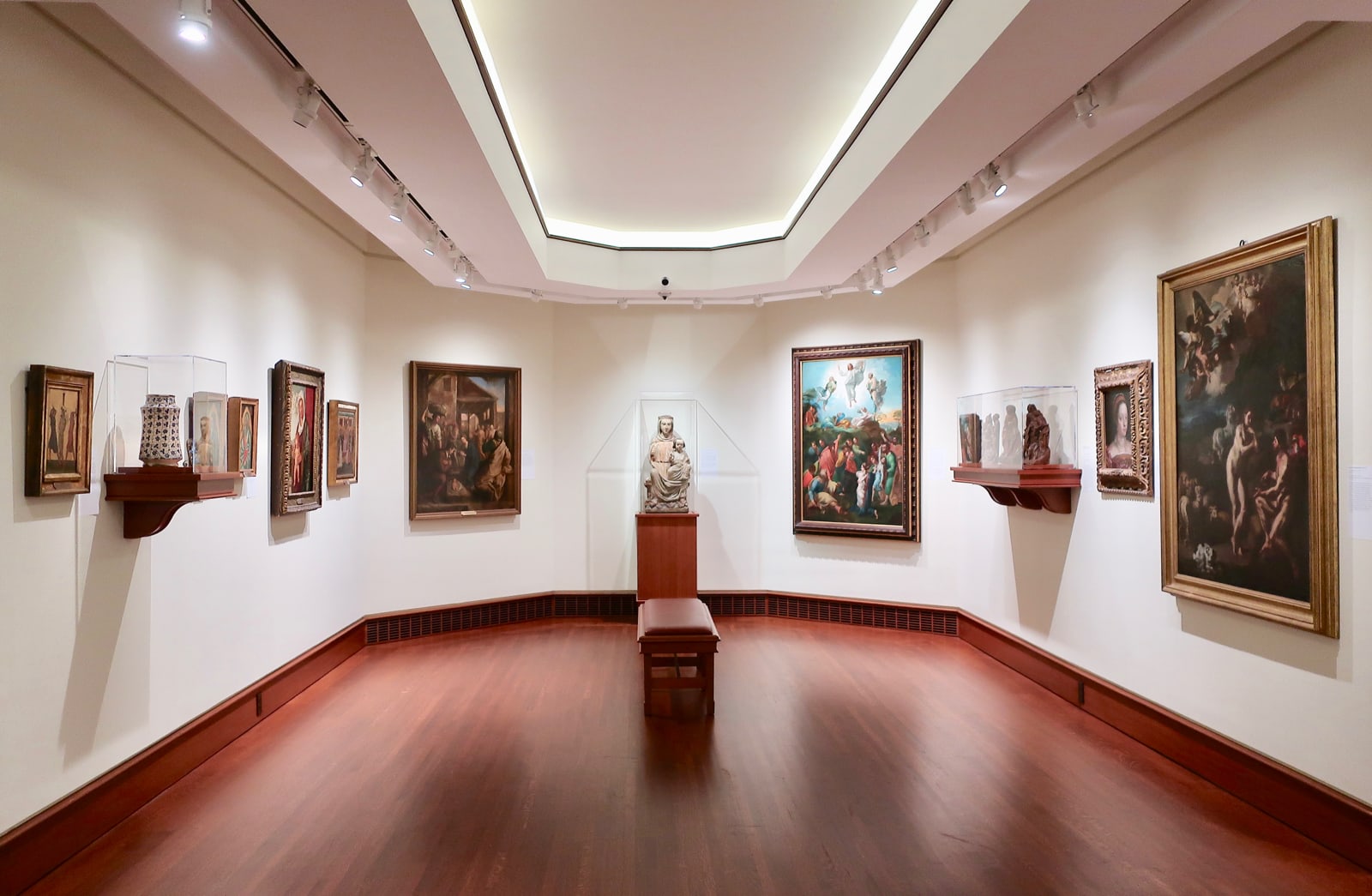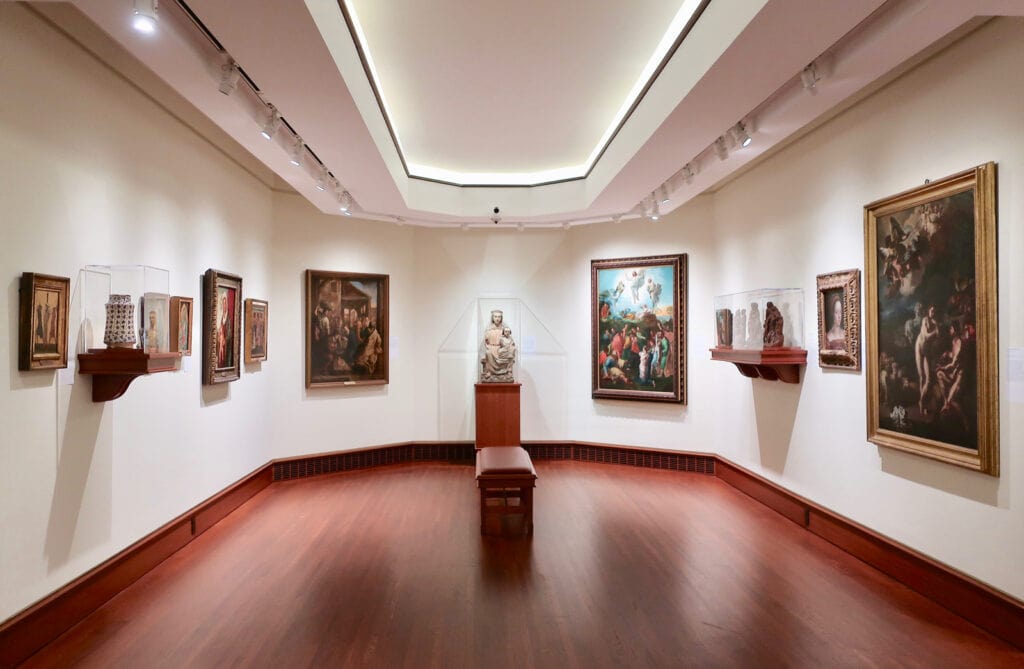 Up the hill (either a hefty walk or quick drive), the magnificent stone administrative building, Bellarmine Hall, houses both temporary exhibits and permanent pieces originating from the Kress Collection, in its lower level galleries.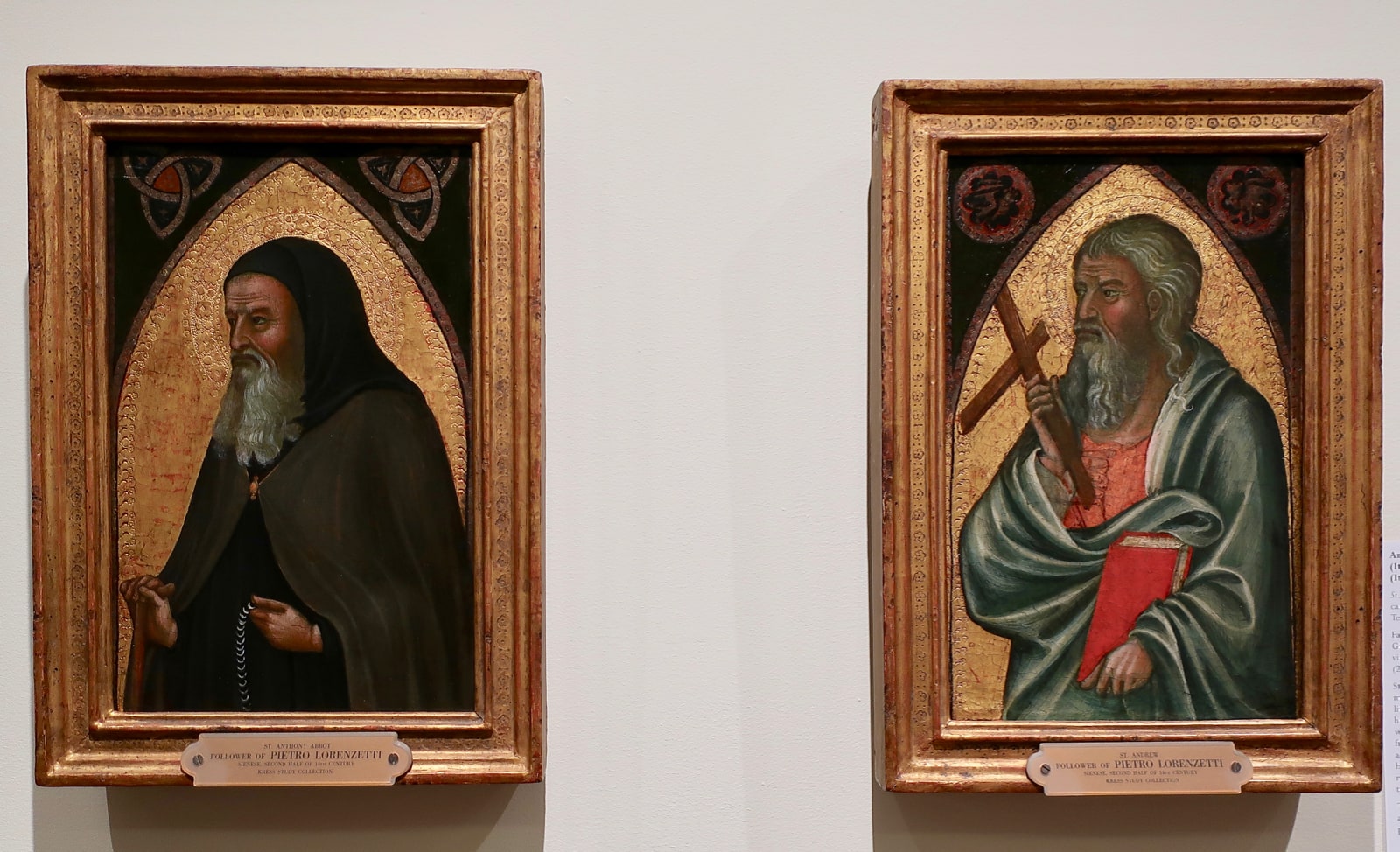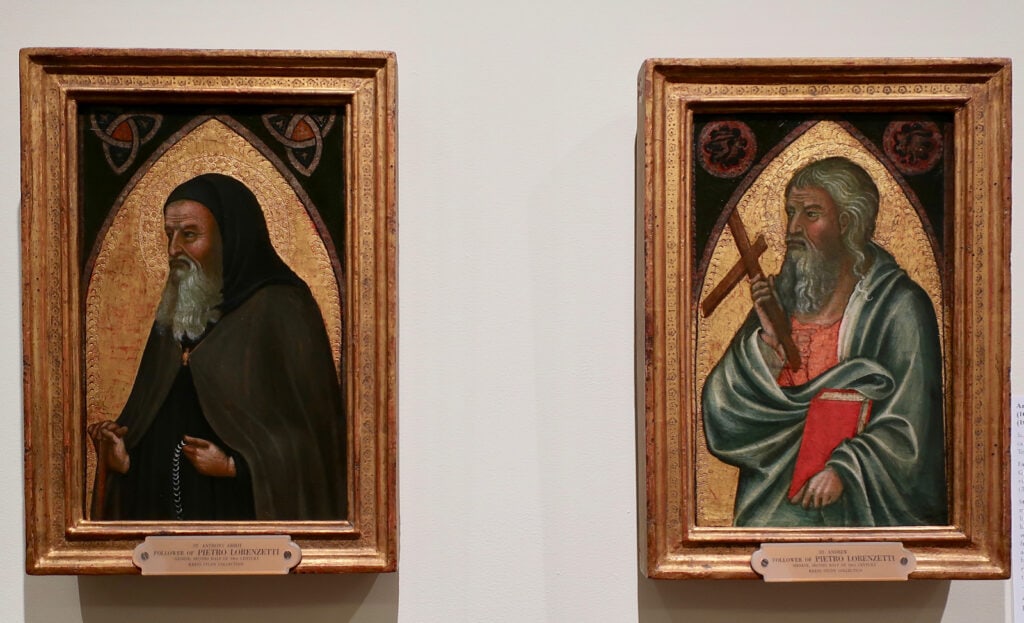 Samuel Kress made his vast fortune in Five and Dime stores. Beginning with a substantial gift of art to the National Gallery in DC, his foundation continued to distribute 3,000 pieces of European 13th – early 19th century art to academic and public art museums throughout the USA. One recipient was P.T. Barnum's Museum of Science and History in Bridgeport CT (currently closed), which turned over these pieces to nearby Fairfield University.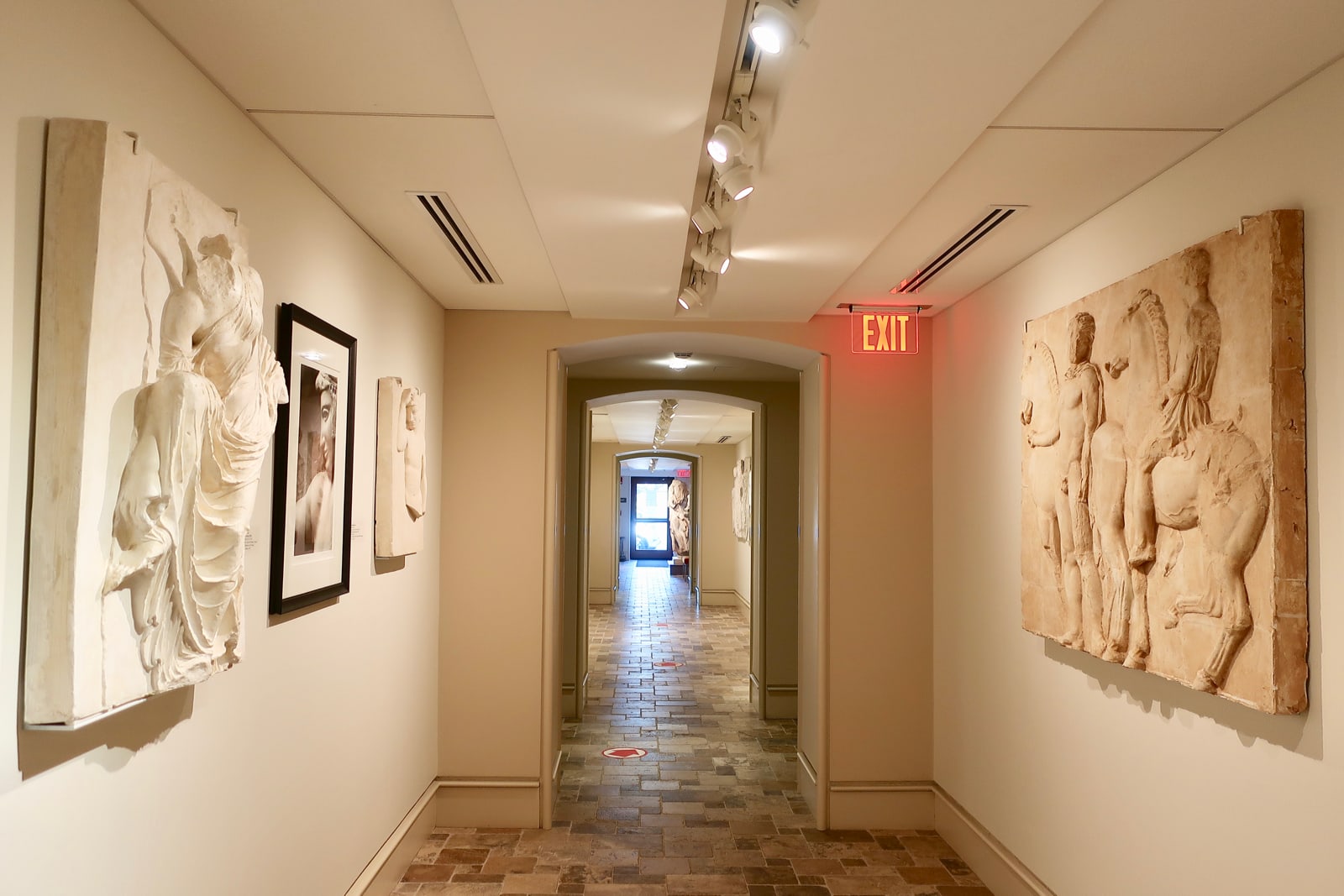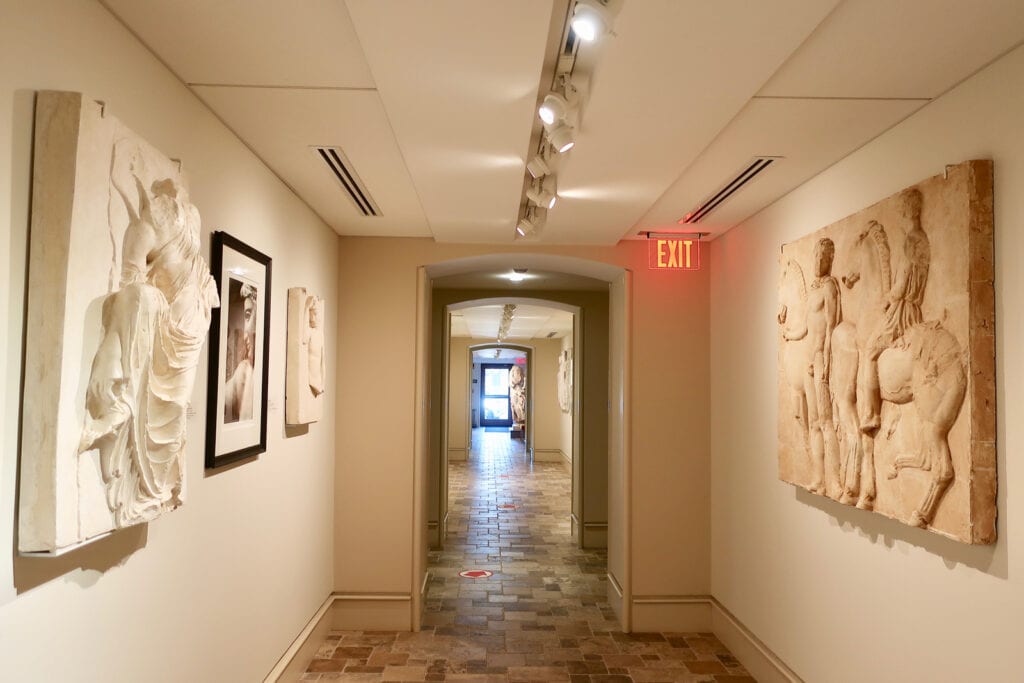 If you're a well-traveled student of antiquities, and the bas-reliefs lining the basement hallway seem oddly familiar, it's because they are plaster casts from The Parthenon in Athens. Don't miss this so-called "Cast Corridor" before entering the main gallery. The oldest paintings in the permanent collection are illuminated alter pieces dating from 1337- 1378. On display, as well, find Roman mosaics and urns on loan from the Worcester Museum.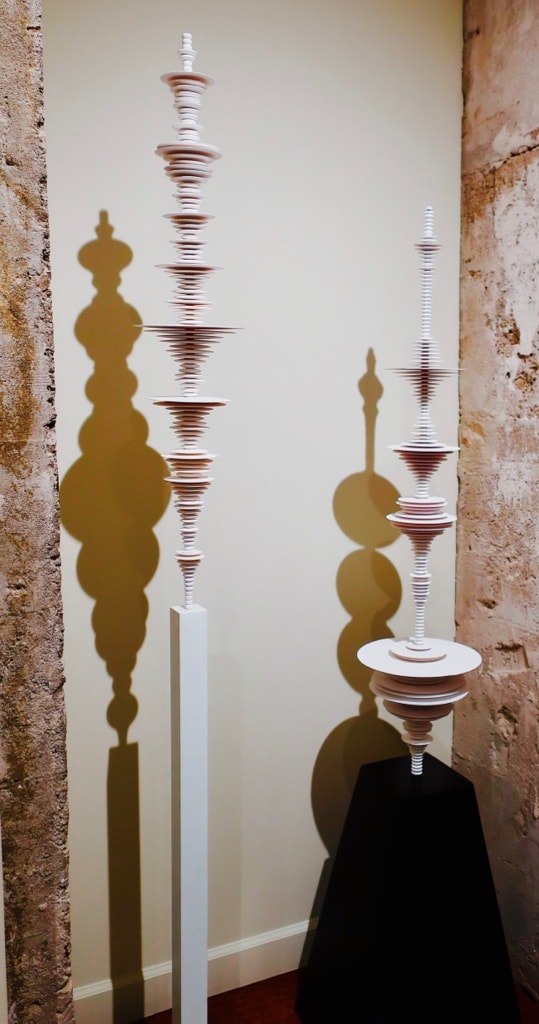 The Fairfield University Art Museum curator tinkers with mundane themes to make them fresh and new. These unique juxtapositions draw attention from the likes of the Wall Street Journal, which reviewed the latest exhibit, Birds of the Northeast, enthusiastically. Not one Audubon sketch shows up – too conventional. Instead, find new artists with their own takes on Audubon's folios, and mixed media that includes fishing line and 3-D printed polymer. One such work portrays the sound of birdcalls as spindles stacked with disks of varying widths.
Watch for: Contemporary Abstract Impressionist Stephen Pace. FUAM recently acquired 130 of his works, which will go on exhibit in the near future. Closed to the public until further notice. But FAUM invites those interested to find exhibits and programs online here.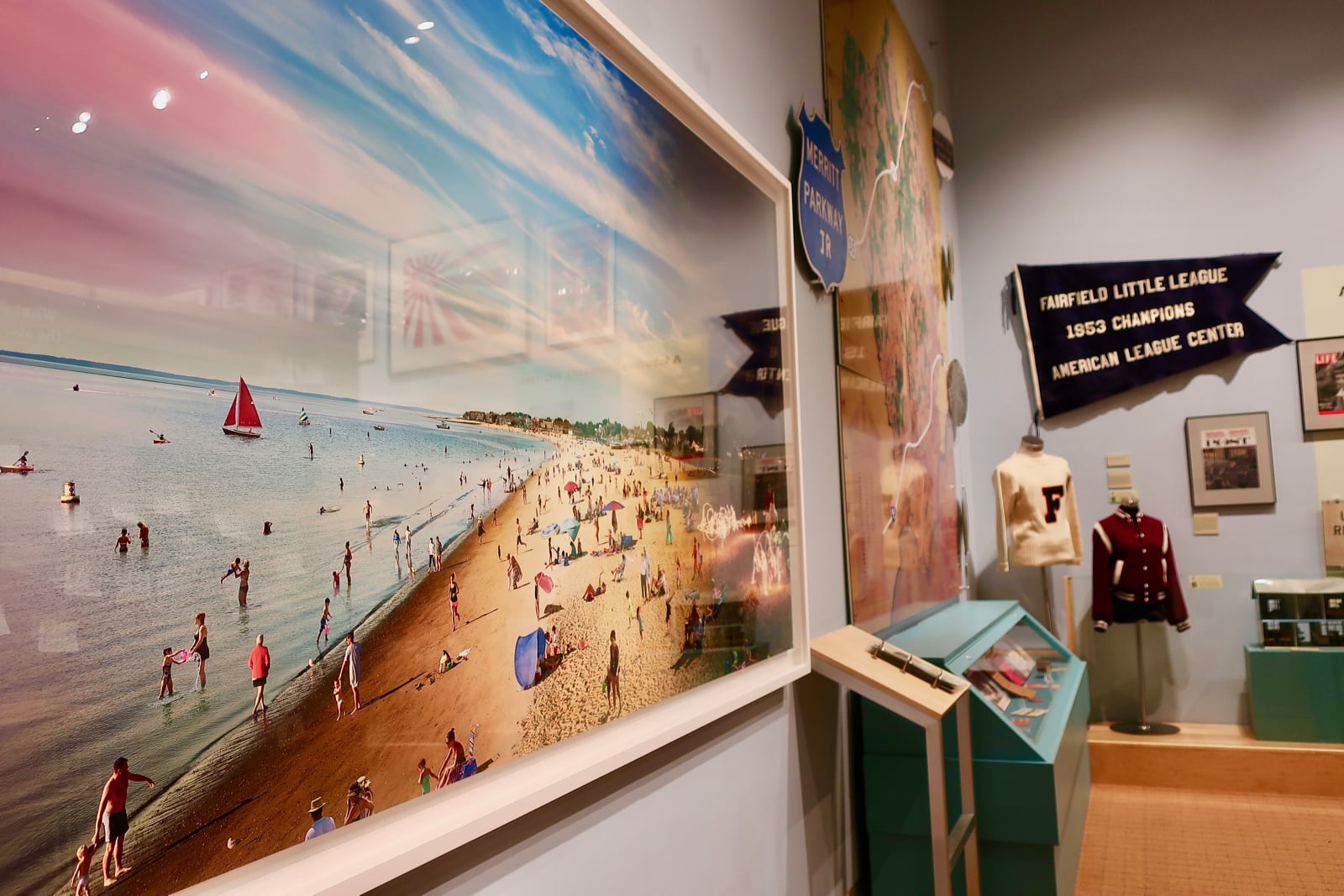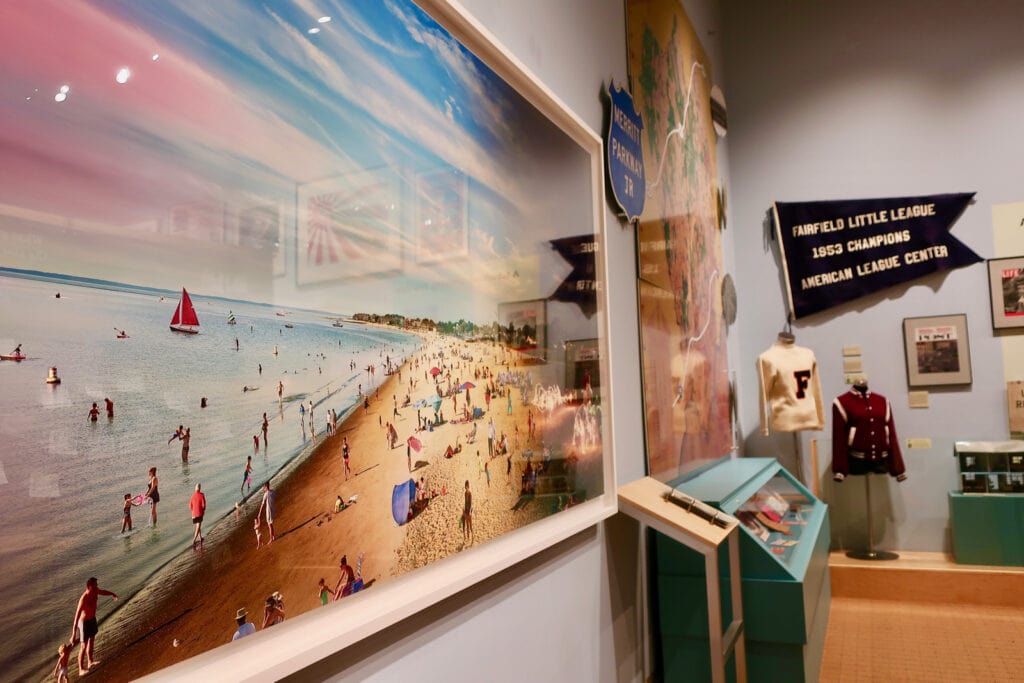 This Fairfield CT museum is worth a short detour, if only to walk through time from Native American history to the American War of Independence, the Industrial Revolution, the growth of the Suburbs, and current aspects of this shoreline town. What at first seems like a jumble of posters and signage is actually an engaging multi-media exhibit.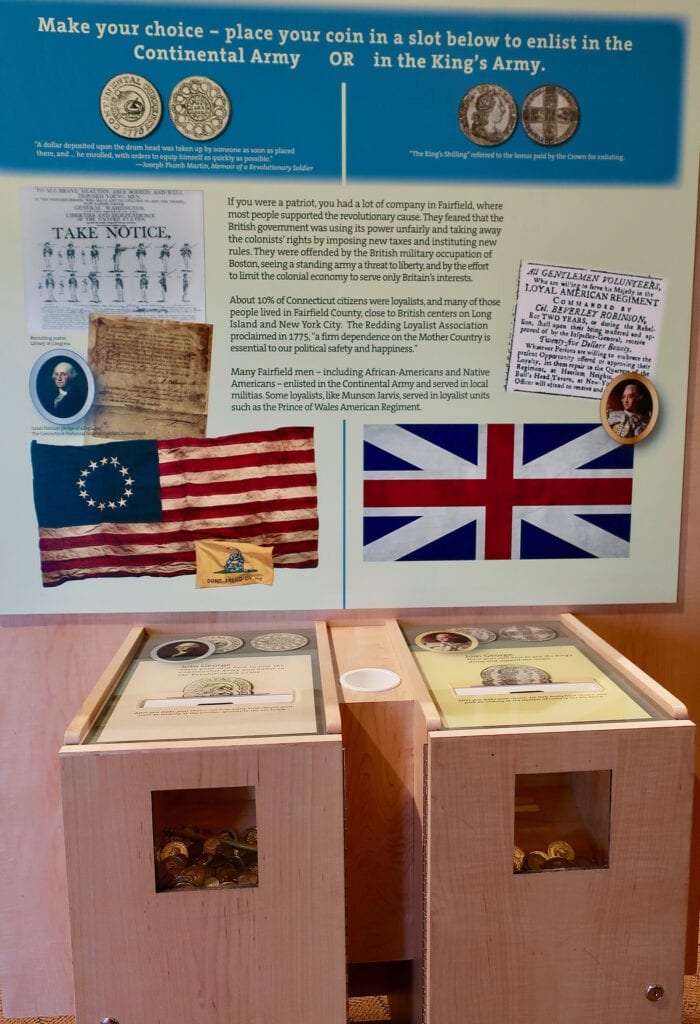 Sit in a wigwam or fort. Consider your position during the Revolutionary War: will you choose to enlist in the Continental Army or the King's Army? How would you make that decision? There's plenty of such food for thought in this small museum, still open during Covid. Open daily 10-4. $5 adults, $3 kids.
DO: Beach It
Fairfield and Southport are known for their Long Island Sound sandy beaches. Jennings Beach, Pennfield Beach, and Southport Beach are all free and open to the public from the end of Labor Day until the beginning of Memorial Day. Between the summer holiday weekends, however, you'll pay a pretty penny to get in ($40 in 2020). Nice to know that the Delamar Hotel Southport offers complimentary beach passes to its guests. (See below).
Where to Eat In and Around Fairfield CT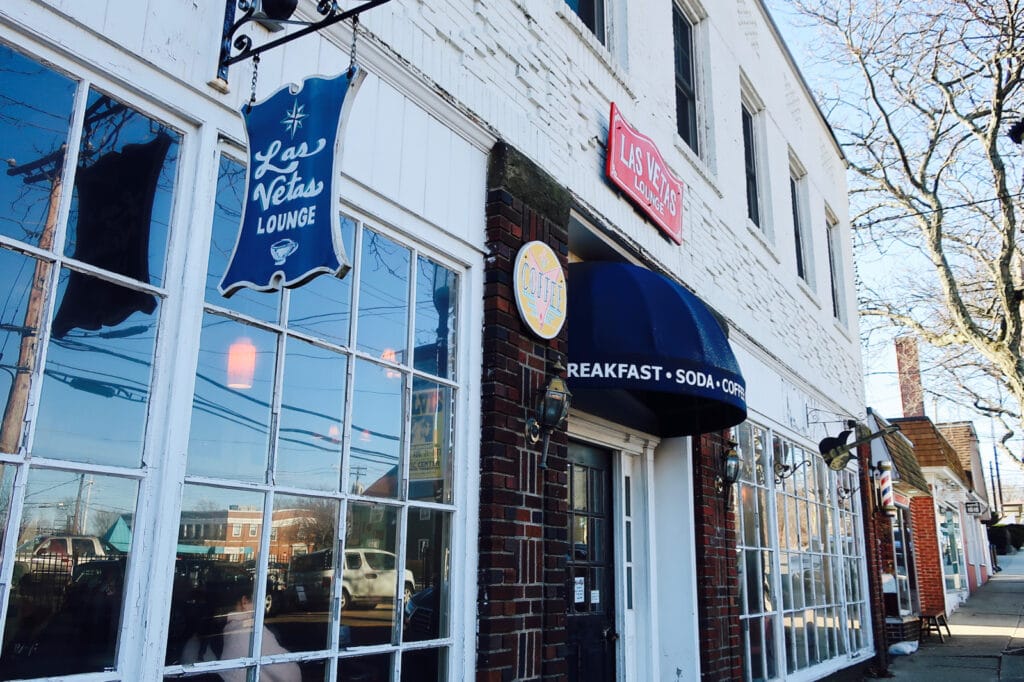 EAT: Locals Love
Las Vetas Lounge for coffee/breakfast in a fun, eclectic space. Artisan at the Delamar Southport, for top locally sourced food, Brick + Wood for pizza, Brick Walk Tavern for burgers.
Where to Stay Near Fairfield CT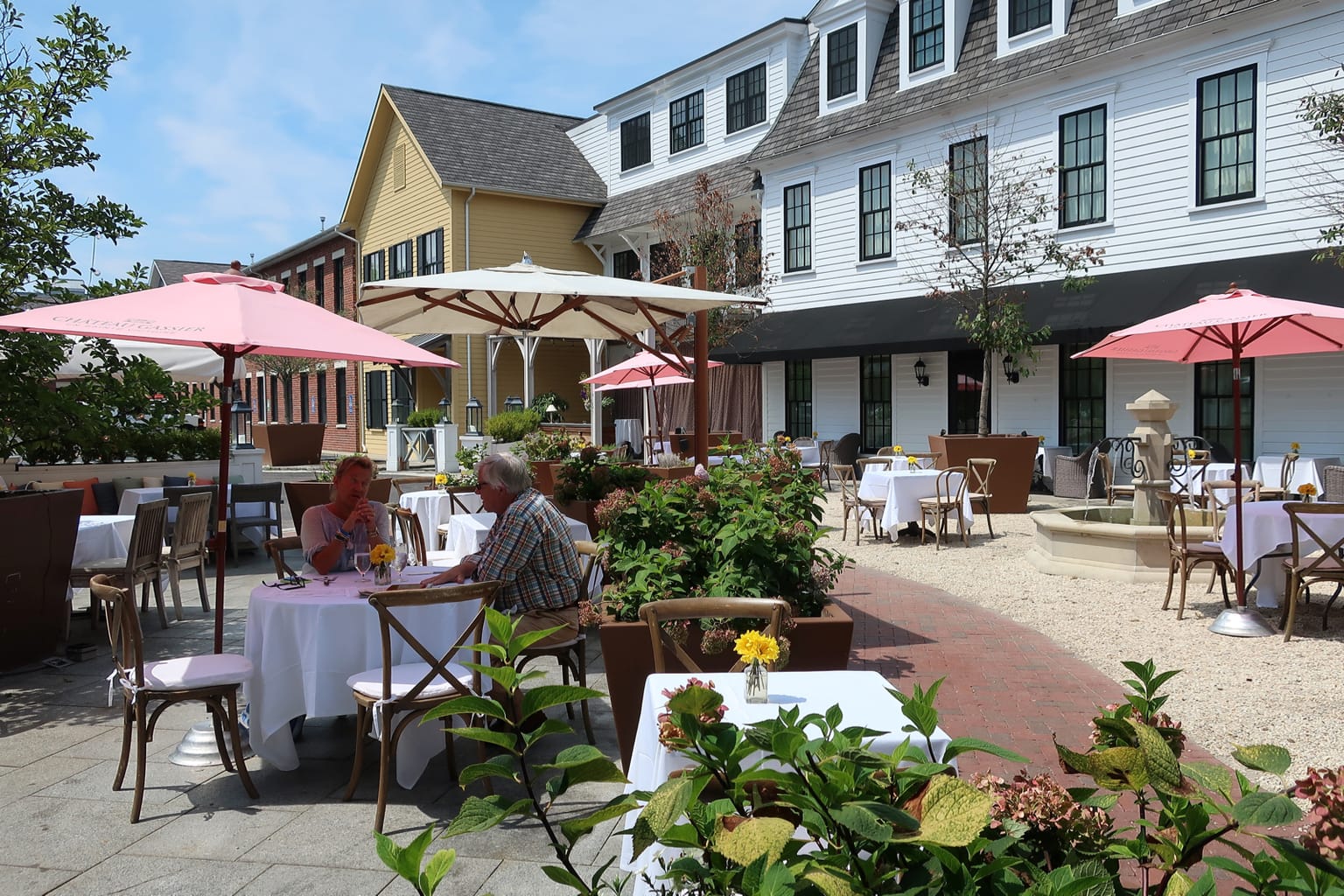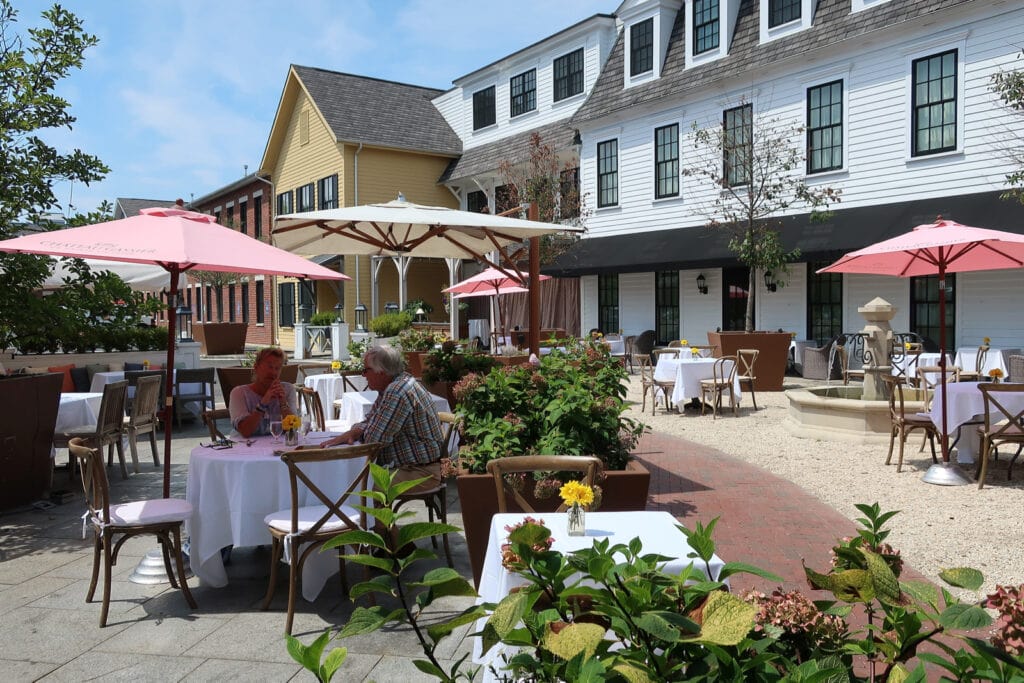 First conceived as residences built in "New England style," the Delamar was refashioned as a 43-room, pet-friendly, luxury hotel in 2010. Visitors are usually confused when they pull into the parking lot to see a collection of similarly-styled privately owned condos. Though not part of the Delamar, they add to the New England ambience.
Though the hotel isn't near water, it offers passes to three area beaches – a most valuable amenity for New Yorkers escaping the city for a few days.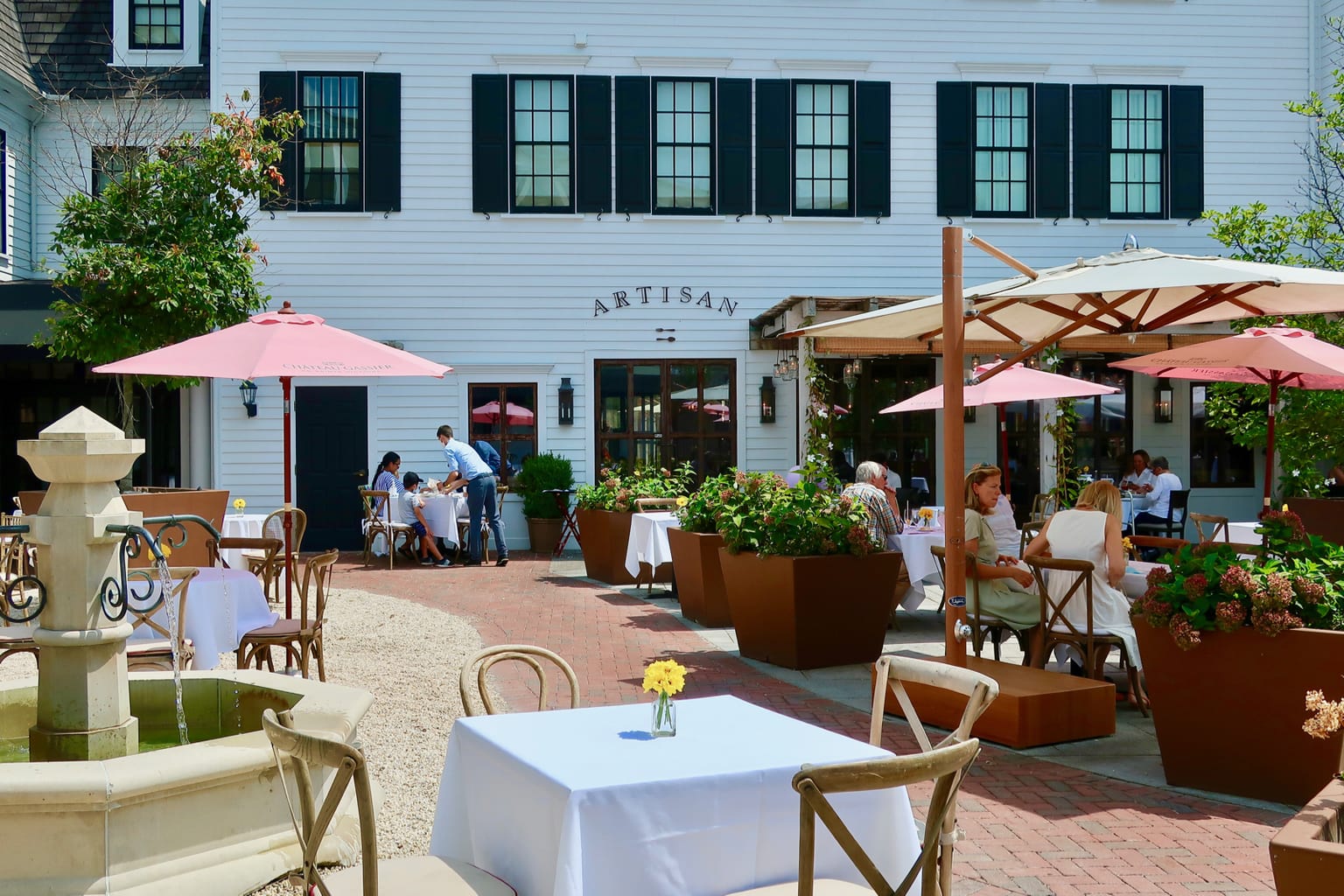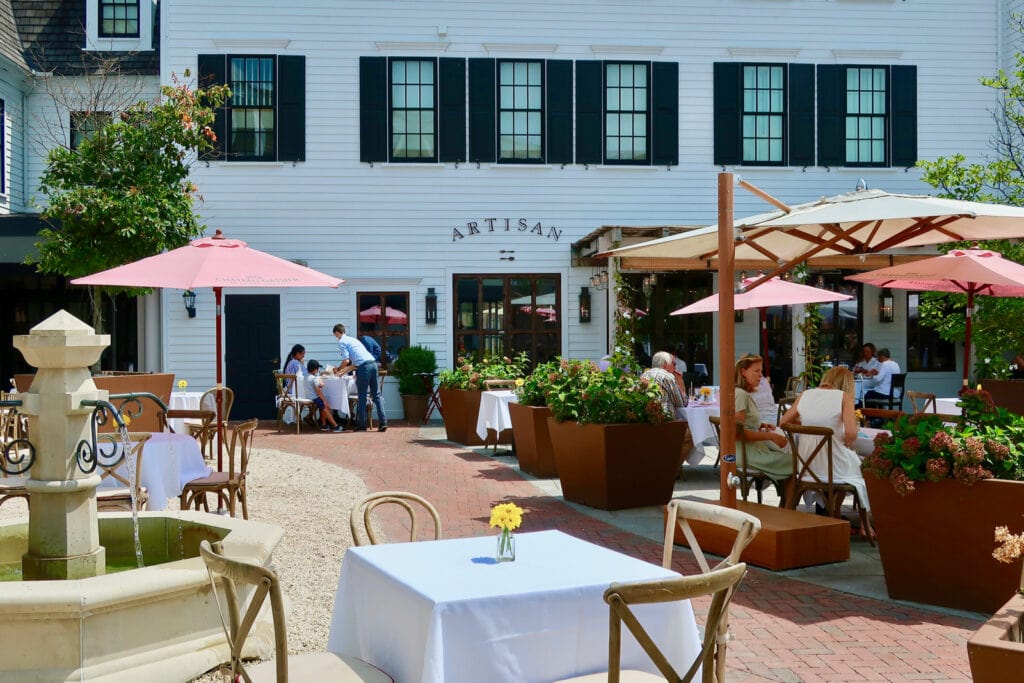 Plus, one of the area's best restaurants – Artisan – is right on site. You don't have to go anywhere but to your room after eating superb meals, and drinking the finest wines.
First Impressions of Delamar Southport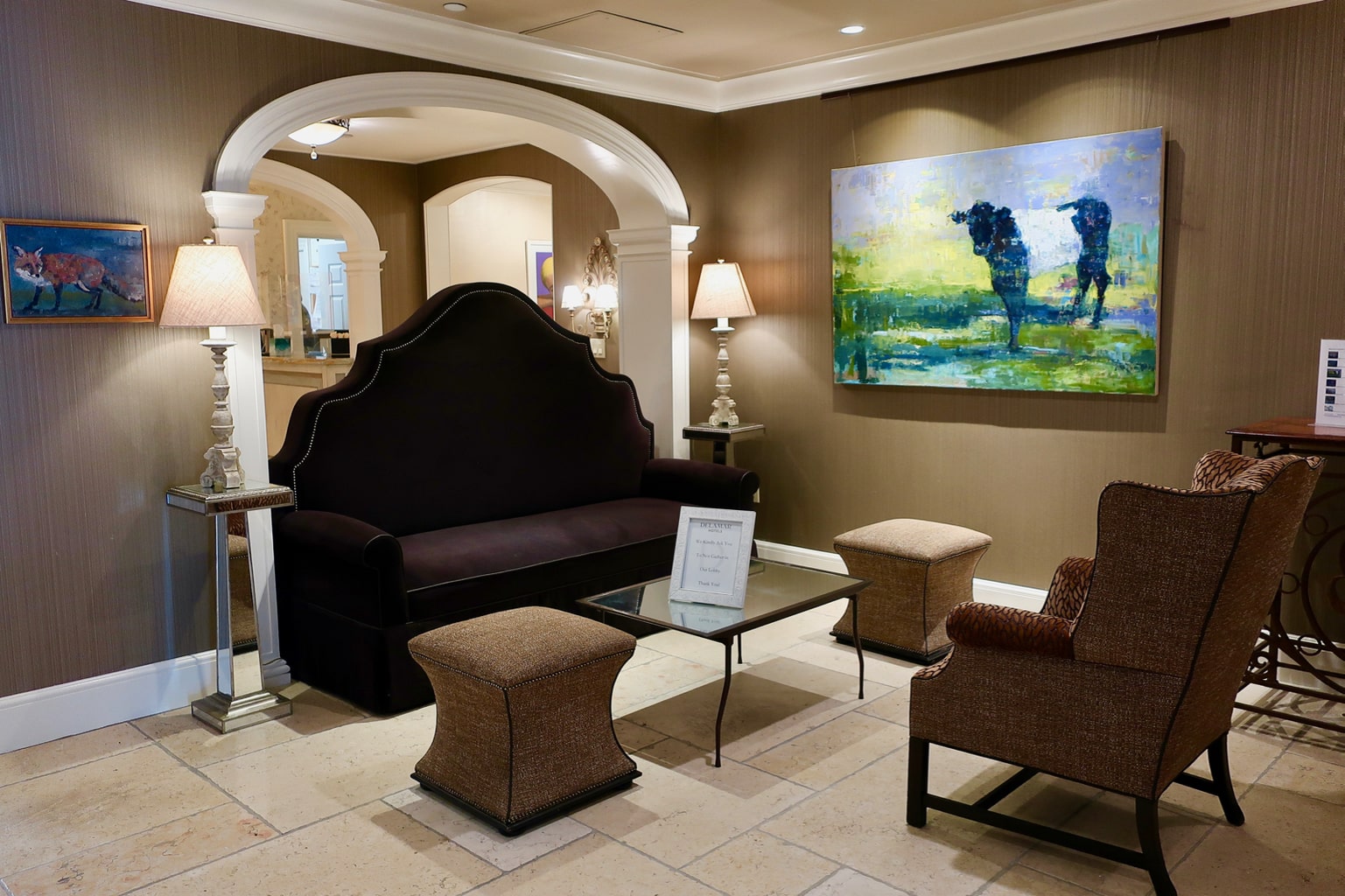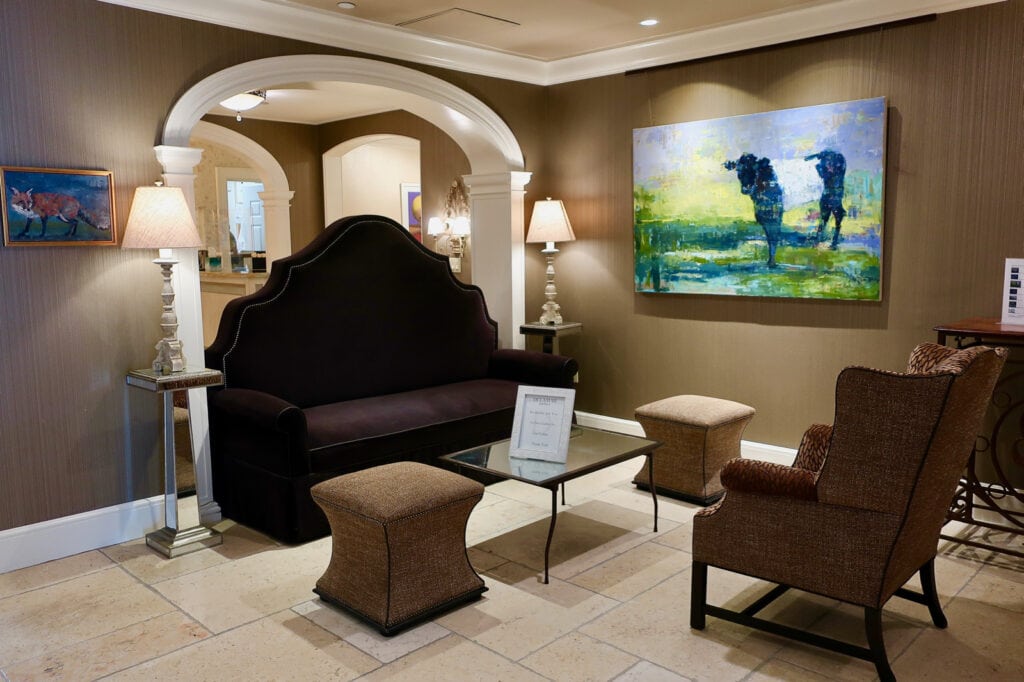 Reception is in a small lobby festooned with colorful paintings and modern furniture. In fact these upbeat watercolors and oils ("the owner loves art") extend throughout the hotel and into the guest rooms.
Carpeting and wallpaper is fresh and brand new, providing an aura of deep cleanliness – most important during Covid-times, when guests need to be reassured that proper measures have been taken to keep them safe.
And they have.
Guest Rooms Delamar Southport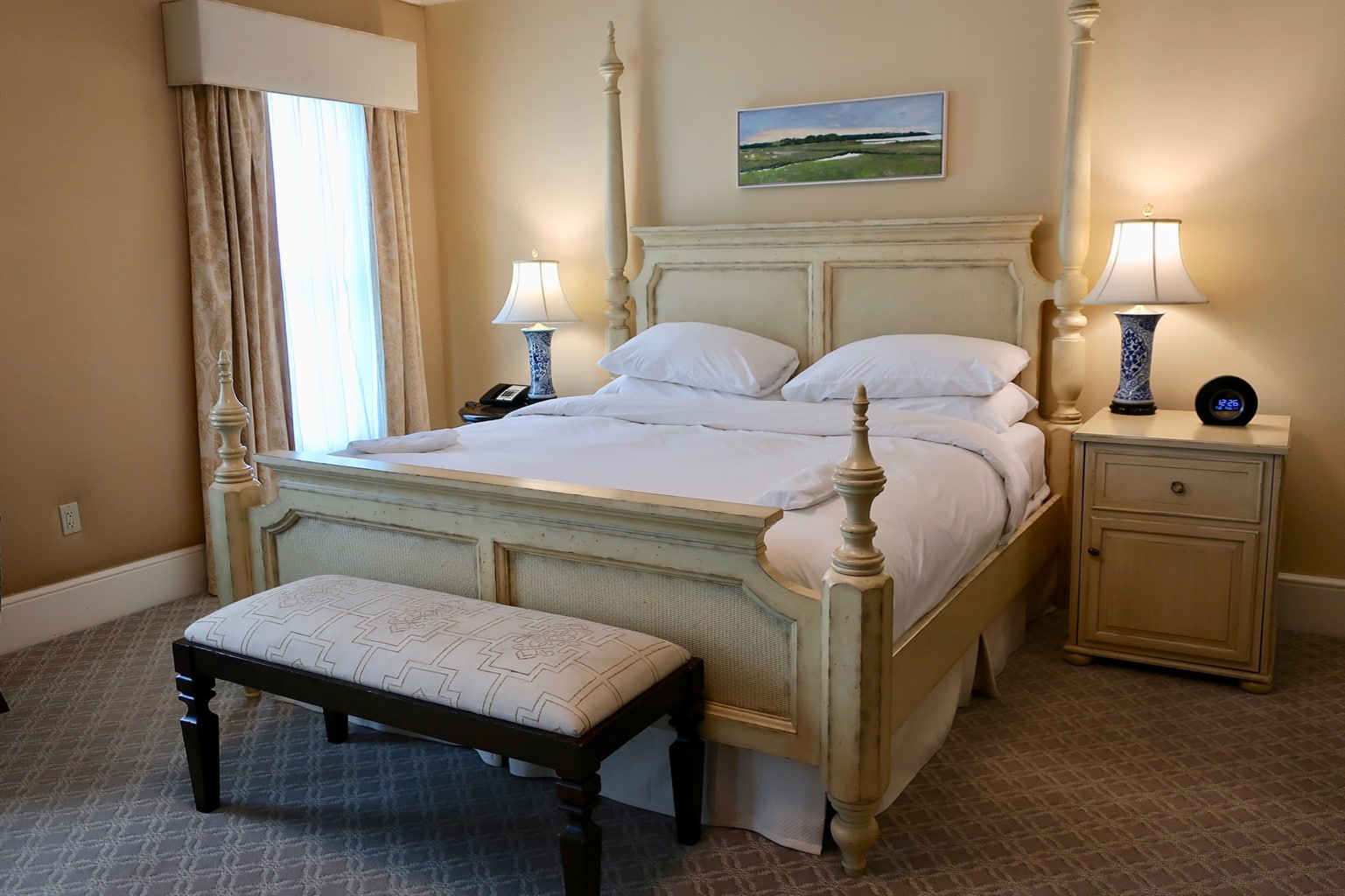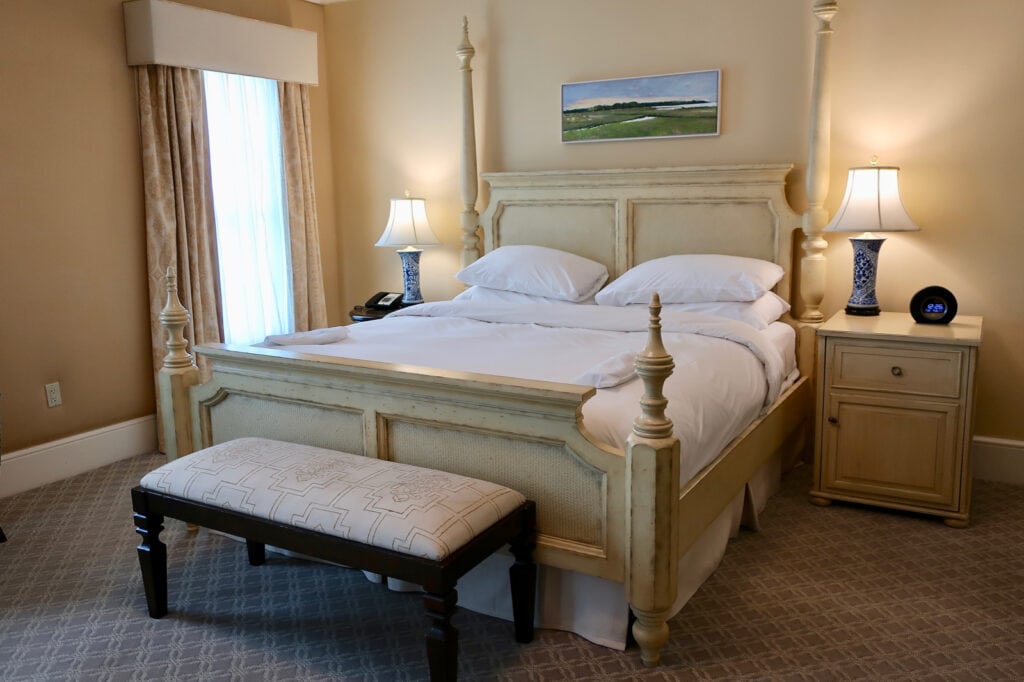 Rooms, in various sizes, are elegant, and pristine, some with fireplaces. Bathrooms gleam in grey veined white carrara marble. Mini-bars have been removed. Slippers on each bed are encased in plastic bags. If you need ice, call housekeeping. This keeps "touches" down to a minimum.
Amenities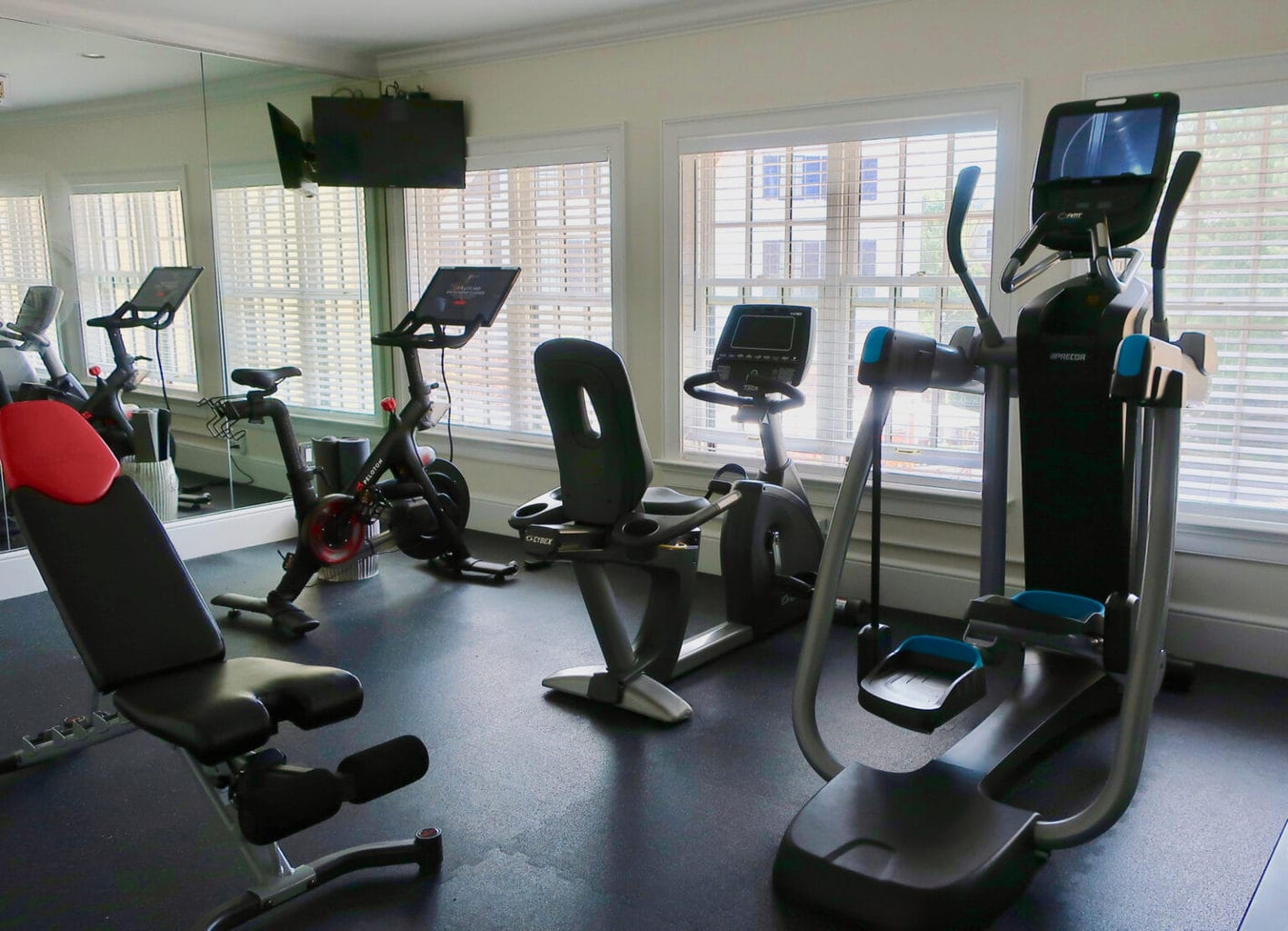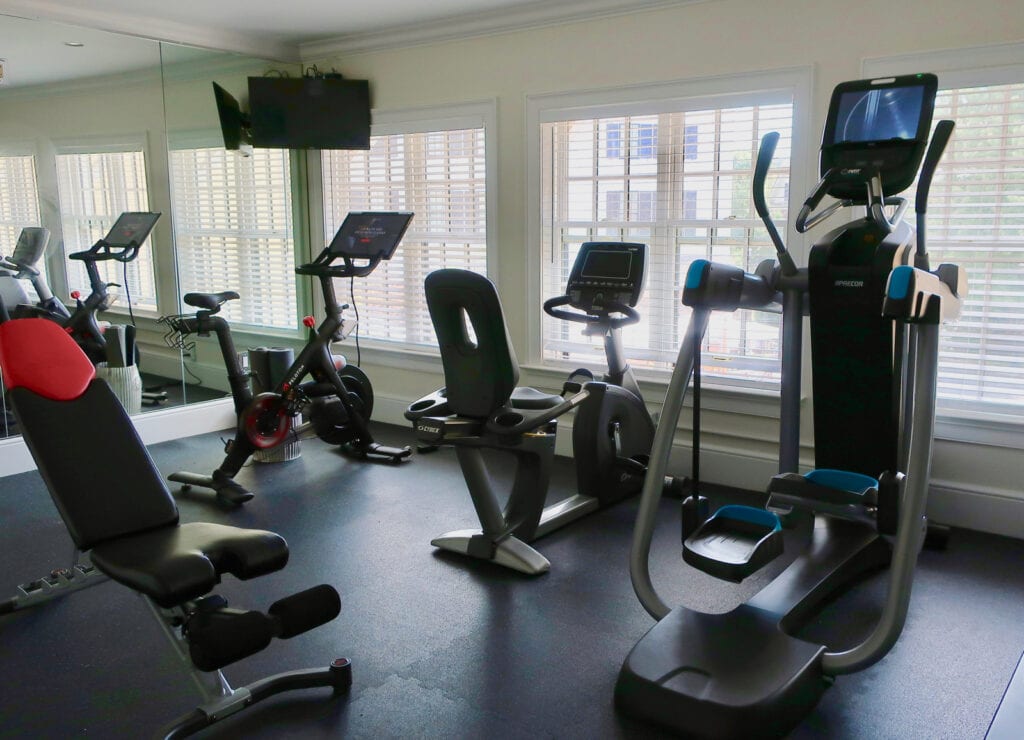 The on-site fitness room features top machines, including a Peloton bike. For a more complete workout – Equinox is right across the street (passes available).
The one-room spa, with a romantic fireplace, is perfect for single or couple's massages – and you won't have to bump into others waiting for treatments.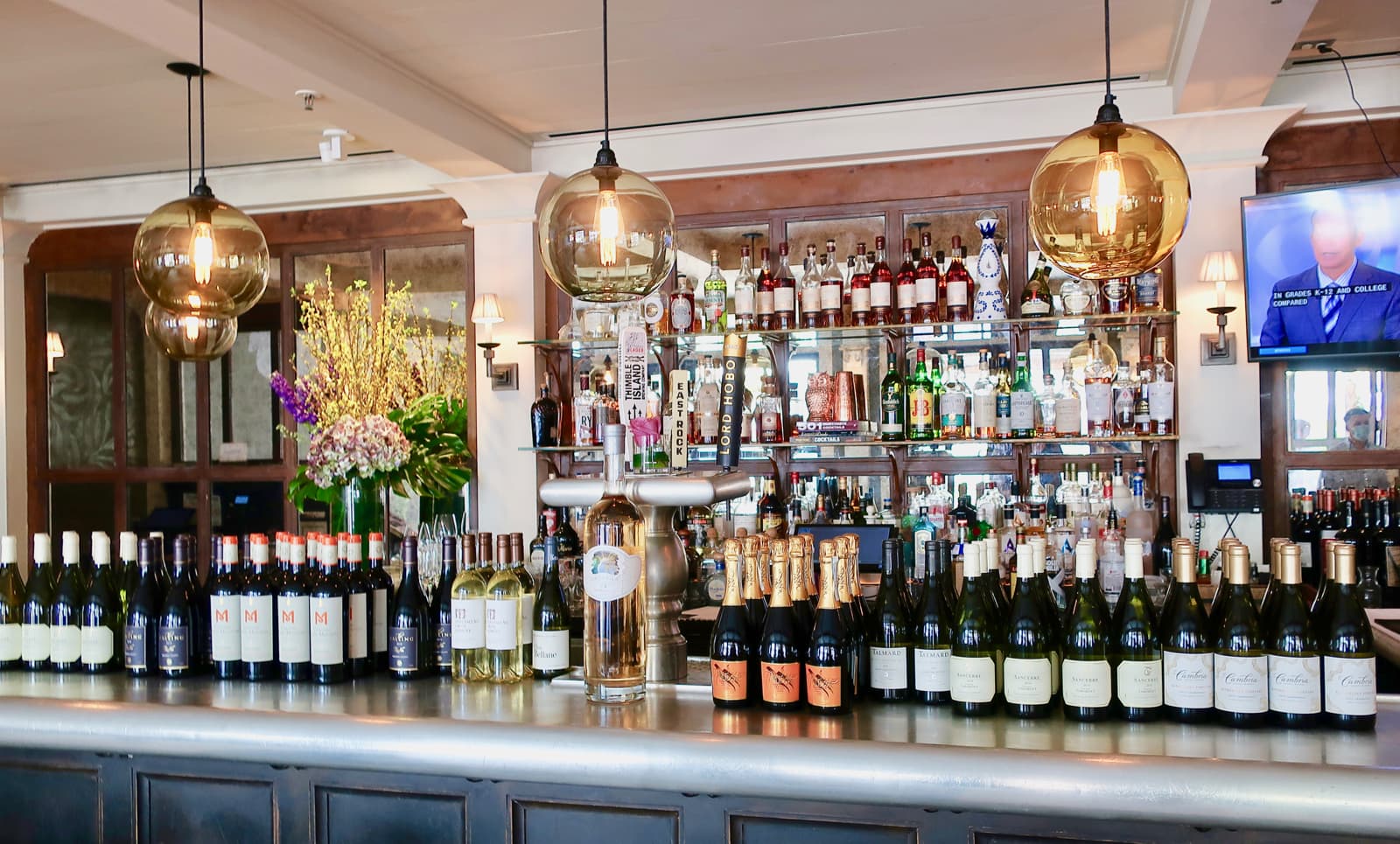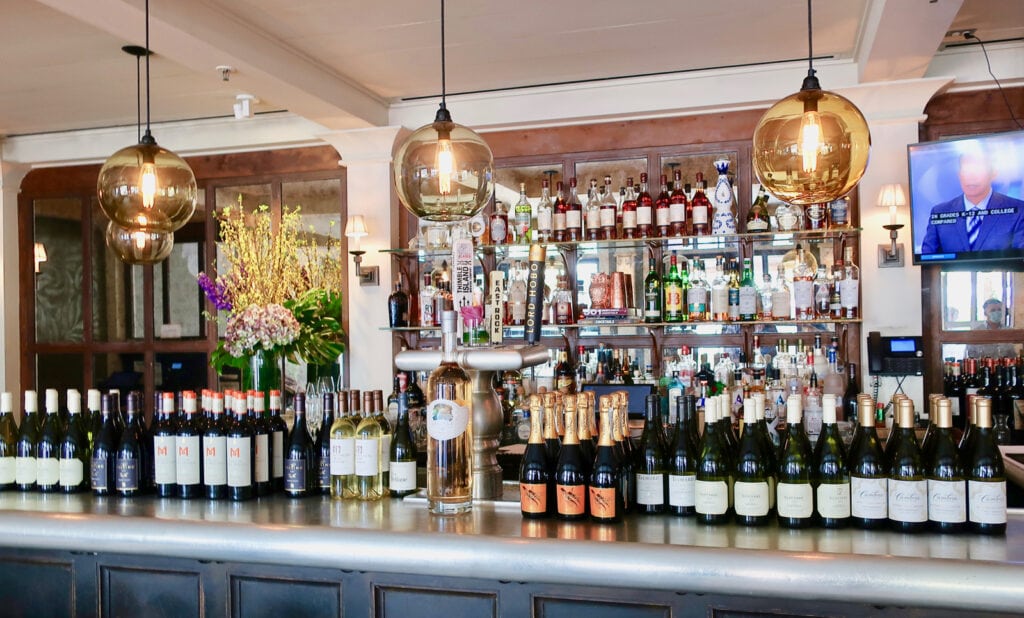 Check out packages, including Romance and Spa, which offer lots of perks. Rooms and suites from $199-$1600 per night (higher end for the 2,800 sq. ft Presidential Suite).