Last Updated on
WHY GO: You've seen Boston. Now, delve in! This getaway exposes you to the Boston art scene: Good, Bad and Yours. Poke around one of the Granddaddys of the Art Museum world, find avant-garde art in a waterfront box of glass, hunt for terrible compositions in a movie-house basement, talk to artists and gallery owners on a private tour led by an in-the-know Bostonian, and then make a glass paperweight and your own canvas masterpiece. Instructions below.
Artsy Things to Do in Greater Boston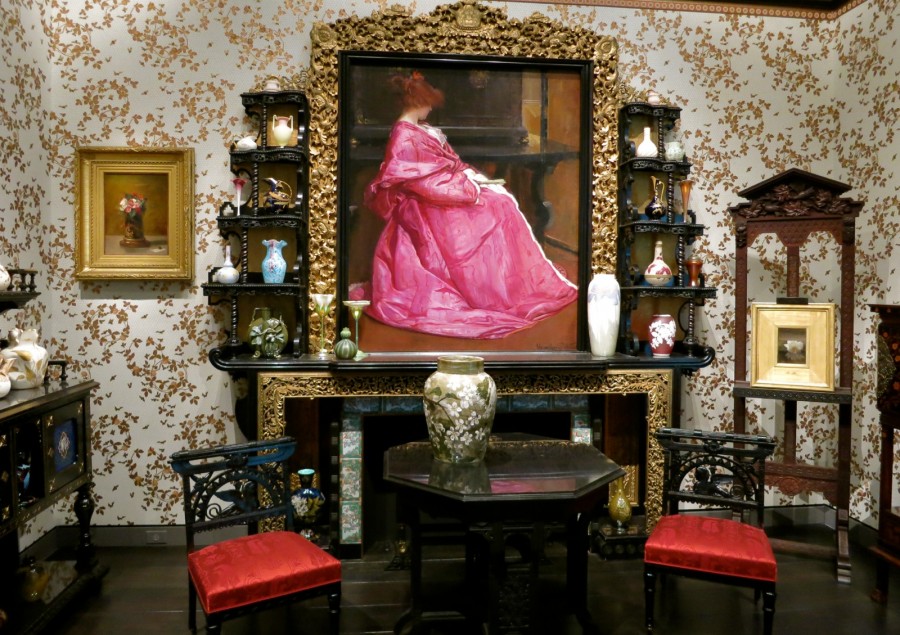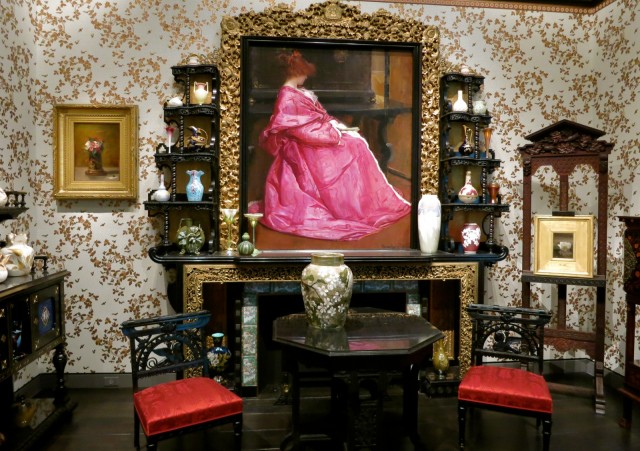 VISIT: Museum of Fine Arts Boston. Enter through the Fenway St. entrance ("take a right at the big baby heads," said the guard) of one of the world's great Art Museums into a neoclassical rotunda, and you're faced with overwhelming possibilities. Each wing – Contemporary, Art of the America's, Art of the Ancient World and European Art– would take at least a full day to explore.
To see all in one visit is tantamount to eating a whole wedding cake alone in one sitting. You'll find Duncan Phyfe furniture, Winslow Homer, and of course John Singleton Copley among the military, society and workaday portraits in the Art of the America's wing. As with any art museum these days, exhibits run from serious to whimsical to provocative, especially in the new Latin American Contemporary Art section.
The MFA holds a large collection of Funerary Arts of the Ancient Egypt with plenty of mummies, and its collection of Monet is the largest in the world outside of France. $25 adult, $10 youth, free for members. Mon, Tues, Sat. Sun 10-4:45, Wed-Fri 10-9:45pm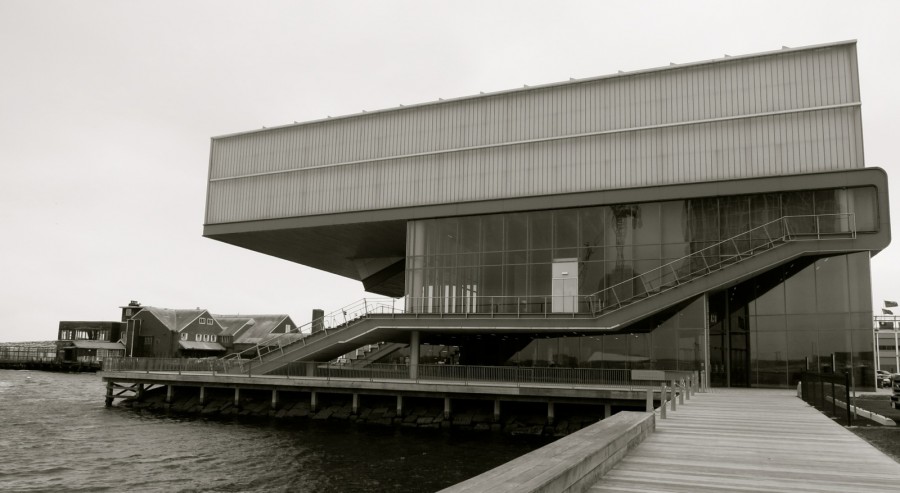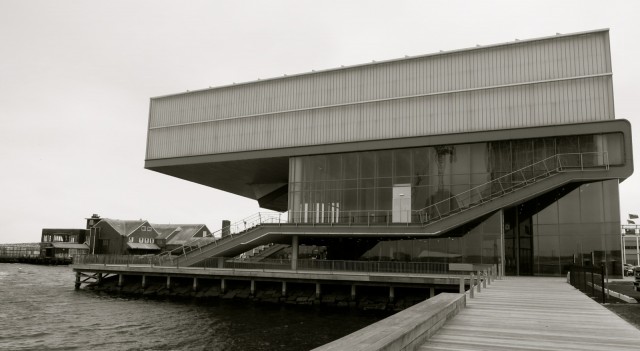 VISIT: Institute of Contemporary Art Boston. Part of the fun in visiting this harbor-front museum is stepping onto the walkway cantilevered right over the water. Last time I did this, there was an unusual jellyfish infestation in the harbor, generating an unexpectedly random installation/performance piece – thousands of gelatinous creatures propelling slowly in the water below. It wasn't much different from the avant-garde art that finds a home, either permanently or temporarily in the coolest of Boston's museums. $15, Tues, Wed, Sat, Sun. 10-5, Thurs, Fri 10am- 9pm.
VISIT: Museum of Bad Art Formerly in the Somerville Theater, Somerville. ** Please be aware that the MOBA is now looking for a new home – and no longer occupies the basement of the Somerville Theater. At first Scot Wilson, an antiques dealer, threw out bad paintings in order to sell the frames. But along the way, he was captivated by the worst of the art. Wilson began to drive down local streets, looking for paintings amid the trash, stopping to pick up the best of the worst.
As a joke, he mounted a show of Bad Art in his home, wrote up faux descriptions for each piece and expected about 50 friends. Over 200 showed up. So, in 1994 The Museum Of Bad Art (MOBA) was officially established in the basement of the Somerville Theater and two other greater Boston locations. "So many people want to give us paint by numbers or black velvet stuff," says Museum Director, Louise Reilly Sacco. "We're looking for original creations where something has gone terribly wrong – either a bad idea or bad artist."
Once a year, to raise a small sum for the "Zero Budget" by the seat of the pants institution, MOBA holds a "Rejection Selection" auction, providing each winning bidder with a certificate verifying that his or her painting was "rejected by the Museum of Bad Art." Free, Open 4-10pm or when films are playing.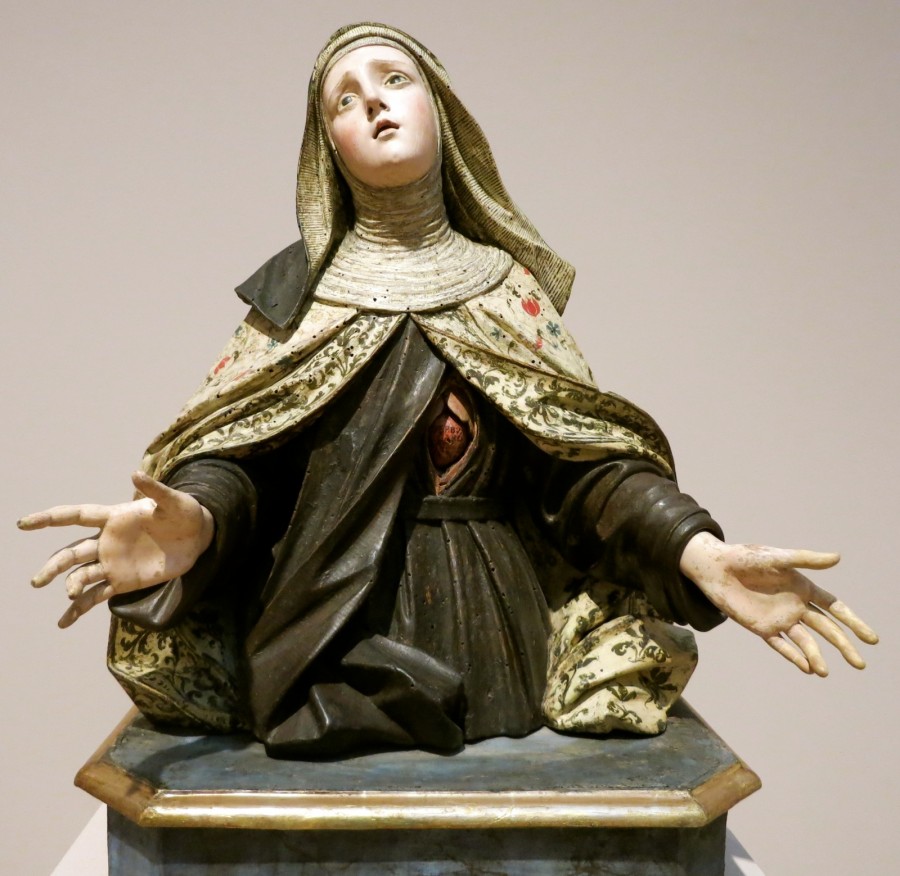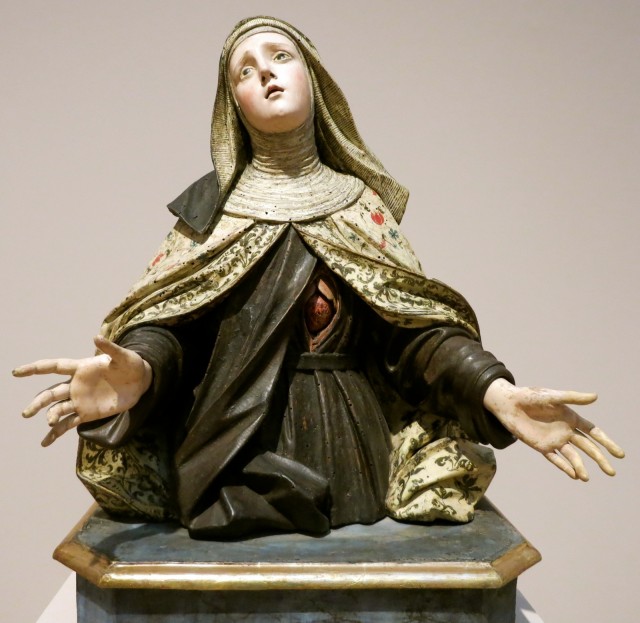 VISIT: Davis Museum At Wellesley College, Wellesley. Built in 1993, architect Raphael Moneo envisioned this compact yet soaring museum as a jewelry box that opens at each landing to reveal its treasures. Steps are shallow and take concentration to climb, which turns the whole experience into a meditative exercise.
A "Micro-Encyclopedic" museum (10,000 objects, ancient to modern, that rotate in and out), art is provocative, compelling and approachable, and at least one is rather disconcerting: Francisco Alcaraz's sculpture of Saint Teresa of Avila, arms and eyes raised in ecstasy, chest cut open to reveal a bloody heart. Admission is free. Tue–Sat 11 am – 5 pmWed until 8 pm, Sun 12 pm – 4 pm.
In Wellesley, grab lunch at the buzzing Cottage Restaurant, surprisingly good in a non-descript shopping plaza. Known for it's Top Ten in Boston Cheeseburger and leaner Lamburger ($14 each), terrific salads like the Lobster Cobb ($21), quiches and signature Mahi Taco ($15), the Cottage is a hit with martini-swilling friends multigenerational family gatherings, and for taking care of guests with every kind of food allergy.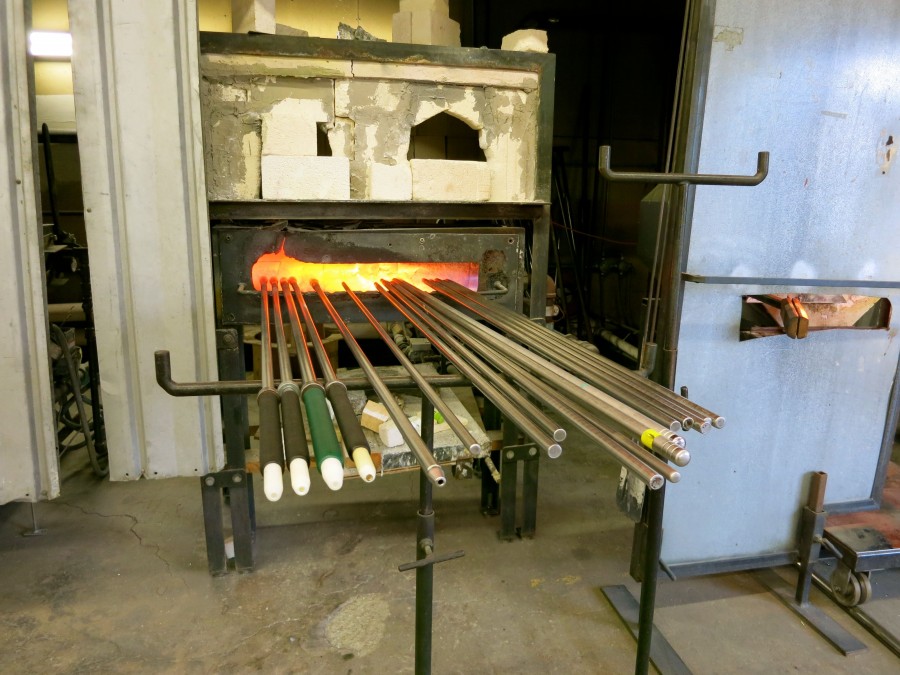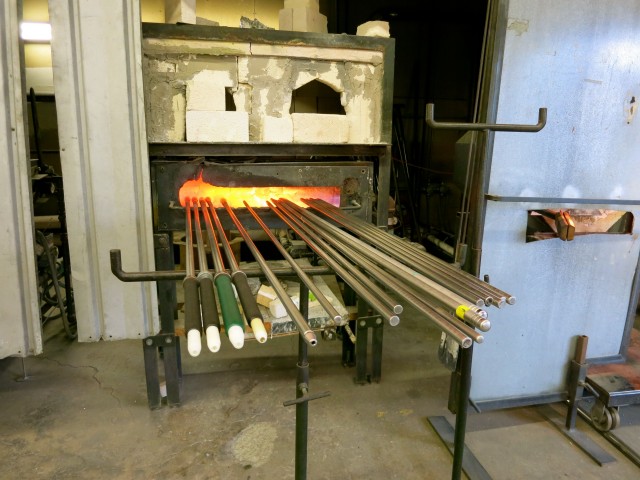 DO: Make a Glass Paperweight at Diablo Glass School. Take a 2-plus hour "Sampler Class" and you'll learn to work with molten glass safely, then make your own funky paperweight. Safety first – those furnaces fire up at 2,000 degrees Fahrenheit; so your initial intro to working with metal rods and high heat is a demo and lecture.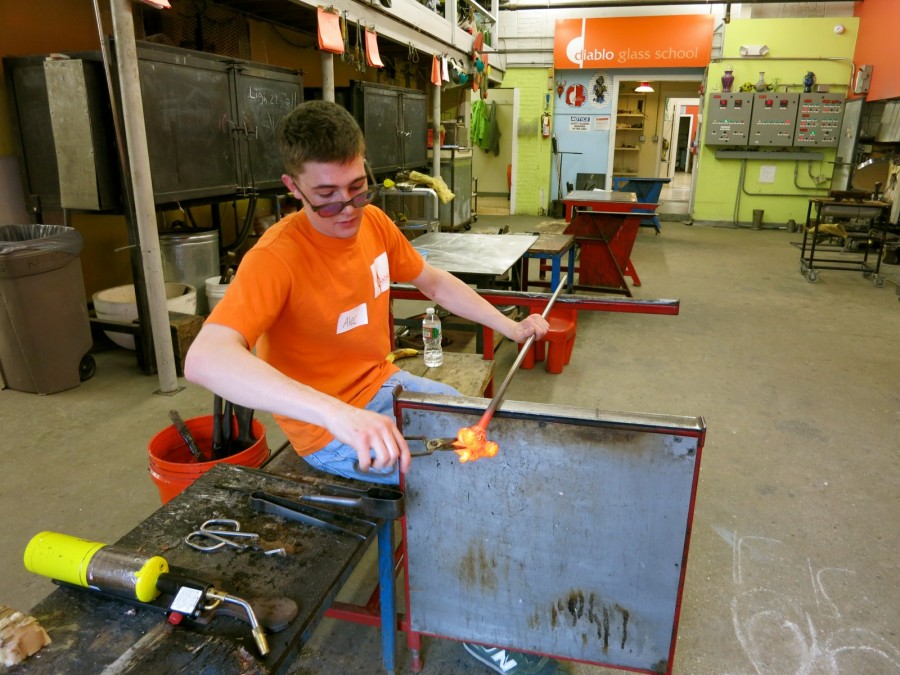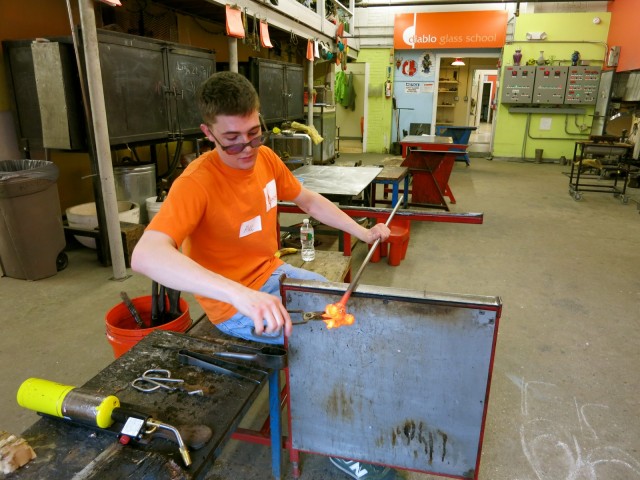 Your instructor will also show you the proper way to get up and down from the workbench (yes, there is a technique) and how to work liquid glass into interesting shapes. Then, you'll have at it with someone like 19 year old Alec Mickiewicz – a five year veteran and excellent instructor – standing by to help if you get flustered.
Pick up a hefty solid pipe, stick it inside the glowing ceramic crucible that holds 300 lbs of red-glowing molten glass, get a blob on the tip of the pipe, and for goodness sakes, keep that rod turning so the liquid doesn't end up on the floor. Glass sticks to metal, but metal gets hot, so there's water and other devices to make sure you don't burn your hands. Finished work goes into a 960 degree "cool-down" oven for 30 hours before you can bring it home. $75 per person for materials and instruction. A one-hour Bead Sampler in the flame shop is $65.
DO: Paint your own masterpiece at The Paint Bar, Newbury St. Boston. No surprise that this "Paint your Own" art work while drinking wine place is so popular. Well-run and very fun, you choose the image you like best from the online calendar (all twenty or so painters paint the same thing). Your vivacious teacher provides complete step-by-step instructions, breaking down each brush-stroke until the paint on your palette becomes a recognizable picture.
The most prolific patron has done over thirty paintings, and there are over seven hundred people who have been back at least five times. Discovering that you can create something with your very own hands is very addictive. The very modest price of $35 includes all materials (paints, canvas). Wine and beer just $6.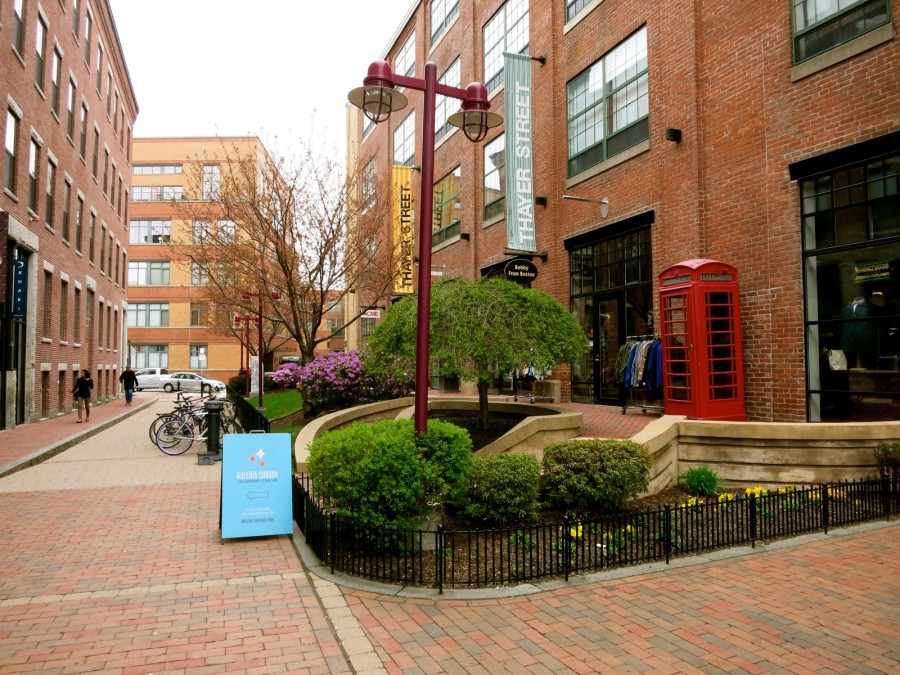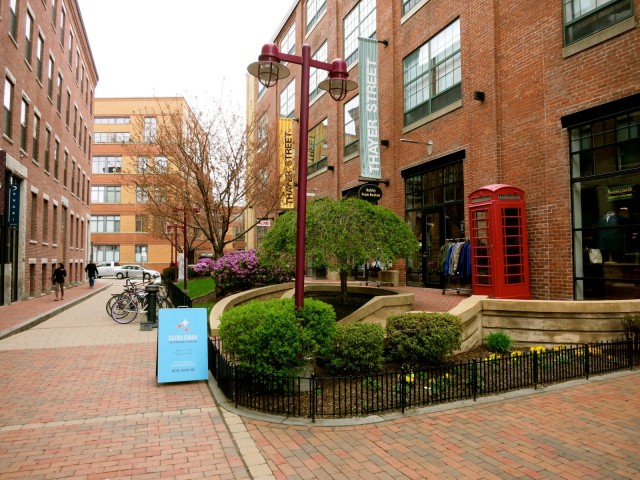 TOUR: Artists Lofts on Harrison Ave with Art Tours Boston, South End. Take a private two hour tour with Kayla Mohammadi ($200 for up to 8 people) who introduces you to cutting edge artists and gallery owners in shops like Miller Yezersky (which features older artists), Carroll & Sons (Contemporary art, like cut paper, and inexpensive unique works on paper through The Boston Drawing Project averaging $250-$500), and Acme Fine Art (Mid-Century to Contemporary Abstract), which funds one of ten artists for a 9-month Fine Arts Works Center Fellowship in Provincetown, MA. There are over 70 artists in two buildings and many more on the block.
Perhaps the most well known tenant, however, isn't even an artist. It's Bobby From Boston – a natty vintage clothing and accessories shop established here by Bobby Garnett 29 years ago. Designed like a Ralph Lauren store with wares from the 20's to the present displayed artistically in mansion-library fashion, Bobby is a well-known source for the film and television industry, and for costumes based on popular movies. "When the Great Gatsby came out, we had a lot of demand for clothing from that era," said Garnett.
Great Places to Eat in the Greater Boston Area
EAT: Henrietta's Table, Cambridge. Attached to the Charles Hotel, with "pig" motif and saturated color photos of farm produce, animals, eggs and clammers on the walls, it's a Power Breakfast hotspot for fans of real, slow food. New England favorites like Red Flannel Hash, Poached Eggs with Hollandaise ($12), Malted Waffle and Homemade Apple Butter ($12), and for lunch or "supper," Maine Rock Crab and Corn Chowder ($6.75), Crystal Valley Farms Rotisserie Chicken ($14) or Yankee Pot Roast ($19) won't break the bank.
EAT/DRINK: ArtBar at the Royal Sonesta, Cambridge. Continuing with the "Arts in Boston" theme, the Royal Sonesta was one of the first hotels in the country (if not the first) to merge lodging with museum. That extends to its restaurants – so the casual Art Bar is true to its name. Overlooking the Charles River, snack on Sweet Potato Tots with Spicy Banana Ketchup ($10), Spicey Oysters ($13), Grass-Fed Burger ($16), and Amaretto Ice Cream Macaroons, Almond Nougatine, Blackberry Coulis, Sugared Blackberries ($6), which are so incredibly good, you'll want to return just for those.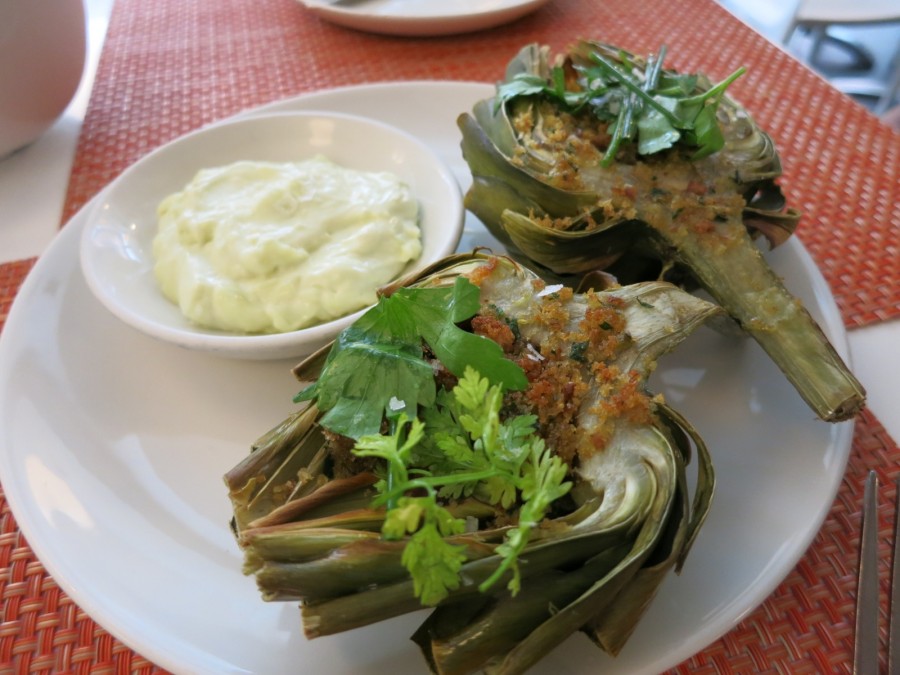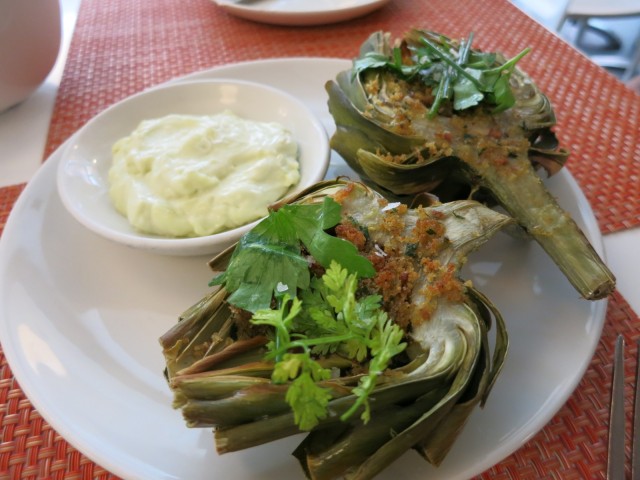 EAT: Sportello. In the Seaport District of Fort Point, this Barbara Lynch lunch-counter spot excels in homemade pastas. Sit yourself down on a stool where orange is the shade-de-jour and munch on breaded artichokes, Farfalle with Lobster, Squash and Tarragon ($24), a rich, deceivingly creamy Vegan Tomato Soup, and the signature Potato Gnocchi – with mushrooms in truffle cream, my choice for mid-day decadence.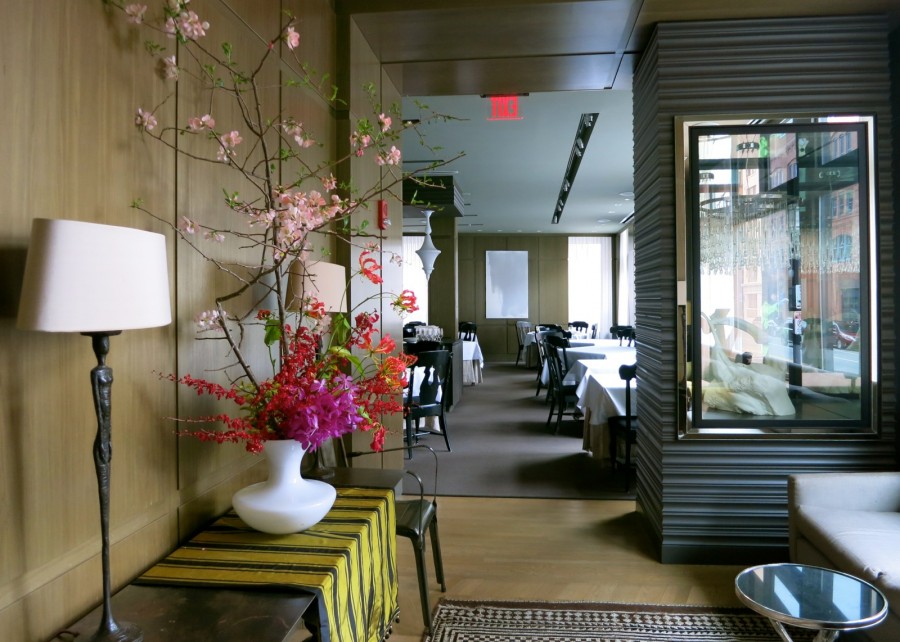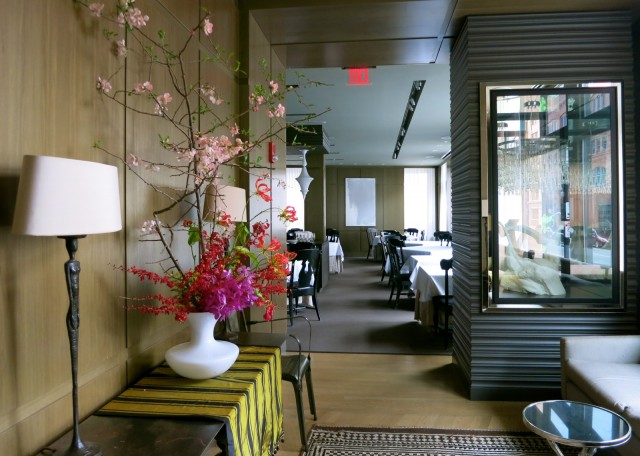 EAT: Menton. This beauty is consistently named one of Boston's Top Restaurants. Chefs share a prep kitchen with Sportello and Drink – all in the same building and all in the venerable Barbara Lynch Group. With its location in the Seaport District, the fish is flopped-off-the-boat fresh. The four course Prix-Fixe at $95 is a work of art in itself.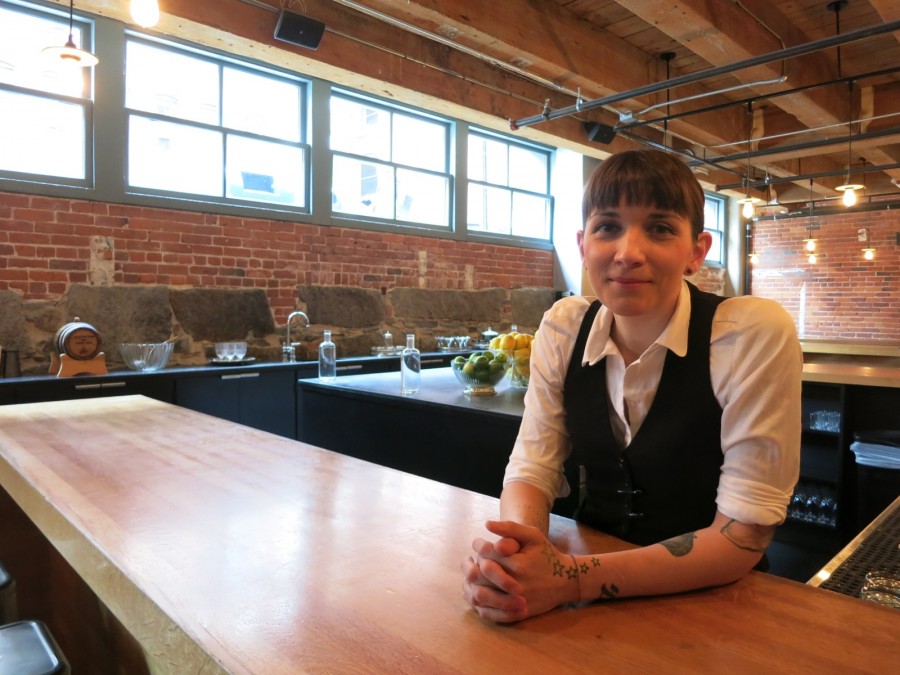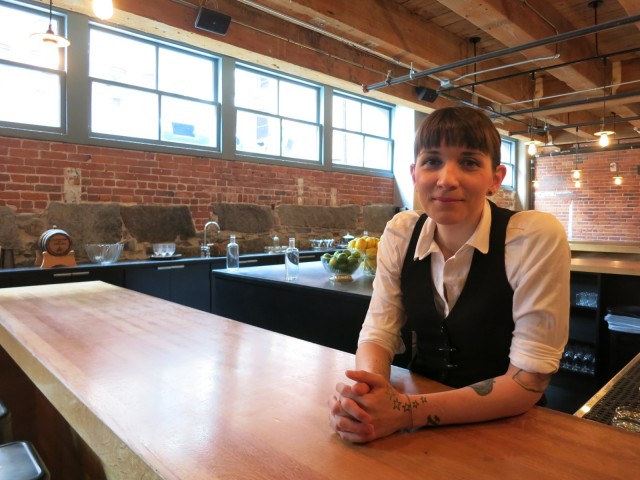 DRINK: Drink Cocktail Bar. The so-called bad-boy of the Barbara Lynch Group, don't expect bar crowds three deep jockeying for attention or even a glimpse of a shelf of booze here. Thrilllist named Drink the World's Best Cocktail Bar for its housemade juices, garnishes and 50lb blocks of crystalline ice. A unique concept, serious bartenders with "encyclopedic knowledge of all things cocktails," talk to every one of the 28 seated patrons to design a perfect custom drink for each. "It's more like a cocktail party at a friend's house," says Bar Manager, Ezra Star. "And nerds love us. We appeal to the people who read books about cocktails."
Where to Stay in Boston and Cambridge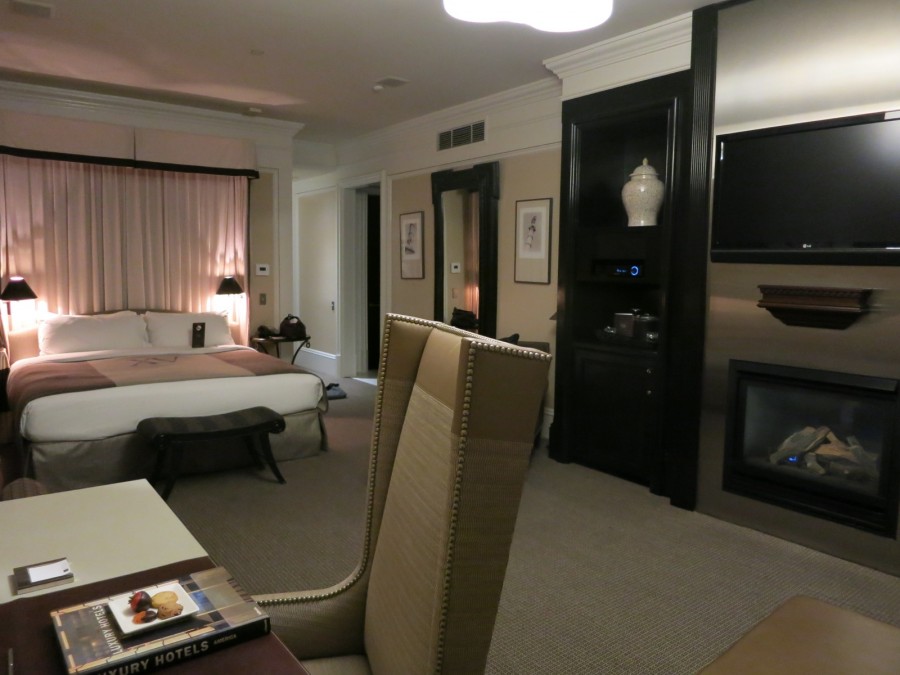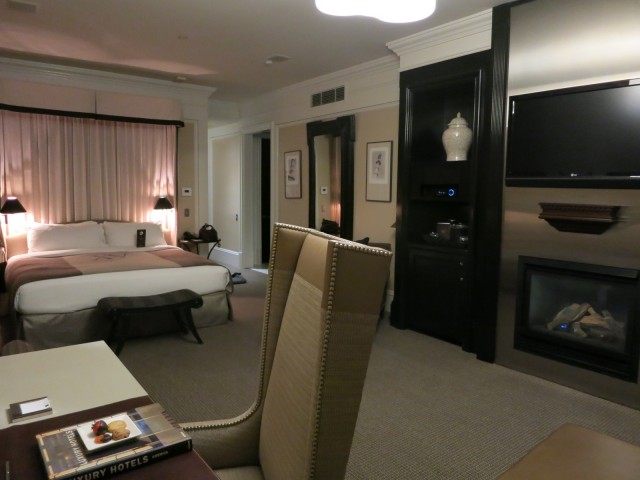 STAY: XV Beacon. If you are a Boston Brahmin or just play one on vacation, check in to this 62-room boutique hotel for the Old World Bostonian private home experience fused with ultimate service (two Luxury Lexus Sedans on call to take you anywhere in Boston). Stunning modern bathroom, with fresh orchids and "Fresh End" moist towelettes next to the toilet paper display an attention to detail unmatched by many other hotels. $375-$1500 per night for rooms and suites includes complimentary in-town chauffeured Lexus Sedans, complimentary shoe shine, free wi-fi.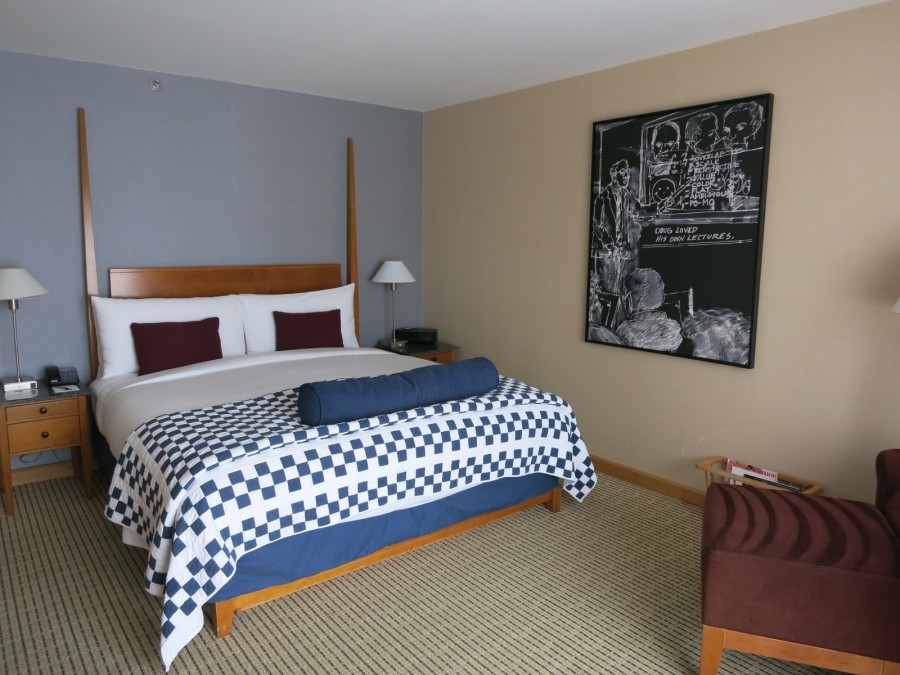 STAY: Charles Hotel, Cambridge. In Harvard Square, the Charles has defined understated luxury in Cambridge for years. Refreshed rooms sport Doug Hilson's chalkboard comic art, transparent mechanics wall clock, floor to ceiling windows, blue and white checkerboard quilts on beds of luxury linen, and just in case you can't miss your show while shaving or putting on makeup, a TV embedded in the bathroom mirror. Turndown is sweet – bathrobes spread on the bed, with side table lights turned low. It's nearly as comforting as a rose-pedal bath. Rooms from $290-$600 and more for suites in season.
Weekend Getaways In Boston