WHY GO: It's no big secret that Hanover NH is Dartmouth College. The campus takes up most of Hanover, including the Town Green and some shops.
But there are several reasons why even non-college bound explorers flock to this quintessential New England community: for the world-renowned Assyrian Reliefs dating back to Biblical times, to hike the Appalachian Trail which runs up to the front door of the Hanover Inn, to learn the art of croissant baking at "America's oldest flour company," and to see the angst-ridden murals of a colleague of Diego Rivera.
All this and of course the Mavens-researched picks of hotels and restaurants. You don't have to have elite college credentials to come to Hanover. Just Ivy League curiosity.
What to do in Hanover NH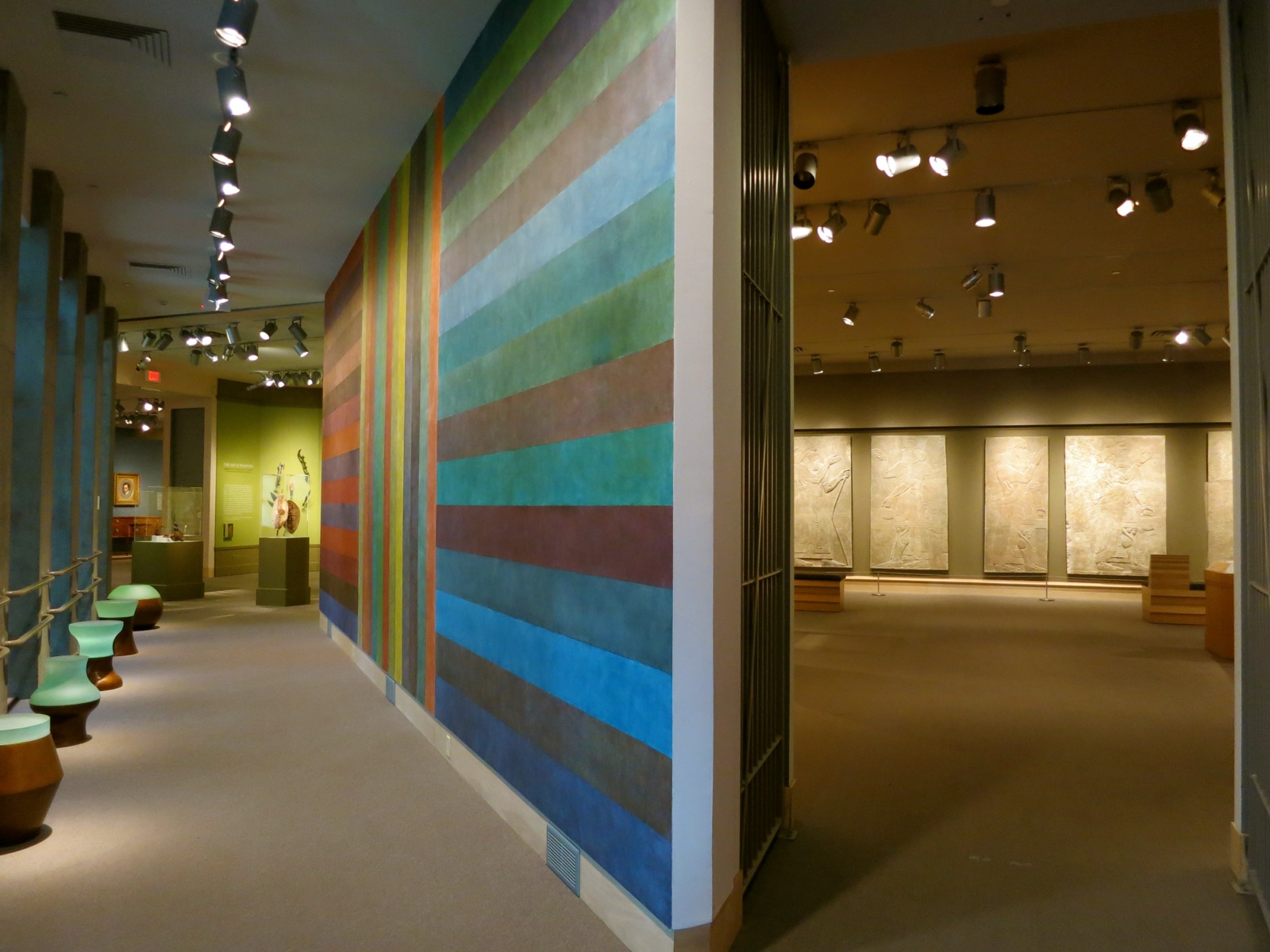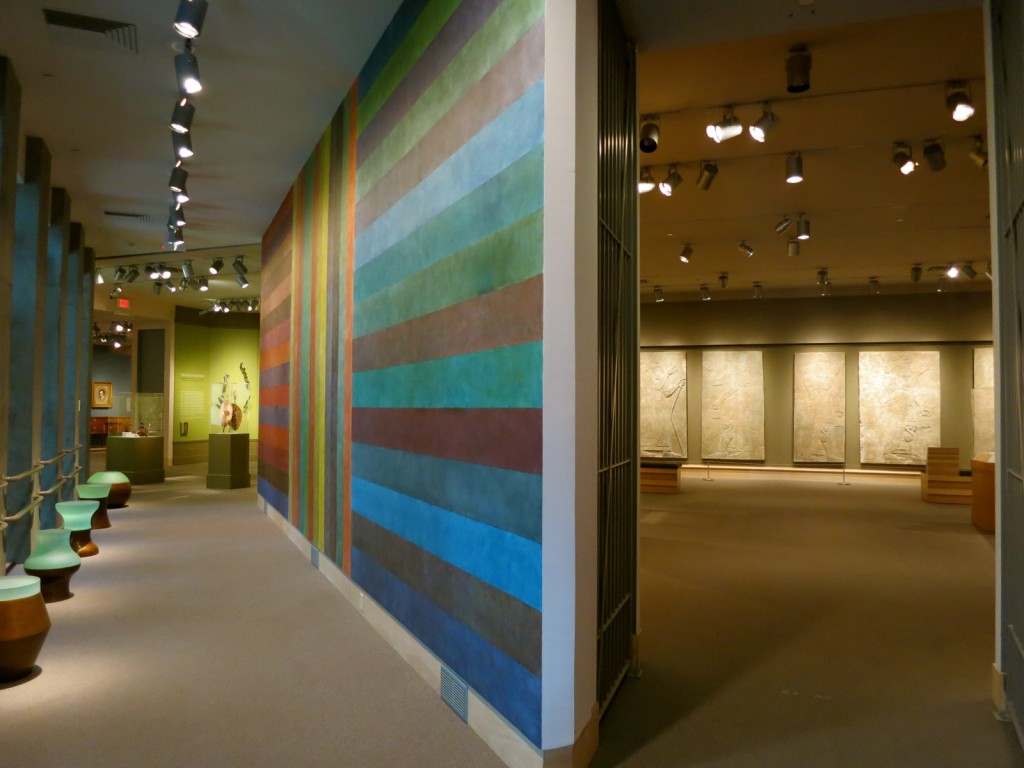 The Hood was recently reopened after a multi-million dollar multi-year expansion. Now, the terrific exhibits are showcased better than ever. People come from all over the world to see a spectacular set of six well-preserved 3,000-year-old Assyrian Reliefs brought to Dartmouth from Iraq in 1852.
Inscriptions on these cuneiform tablets from the palace of Assyrian King Ashurnasirpal II (circa 883 BCE) correspond to Biblical stories. Hence, they serve as important historical and religious documents and touchstones, as well as works of art.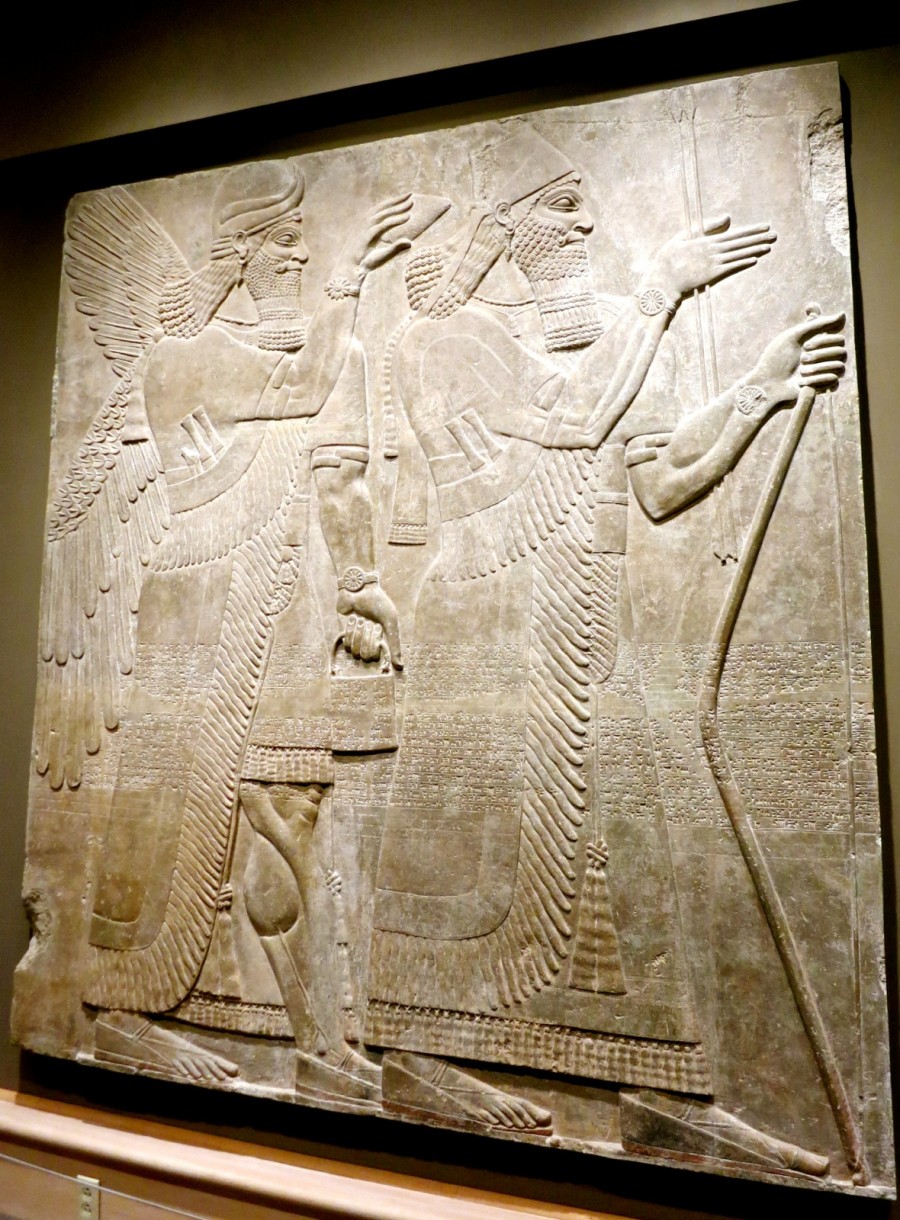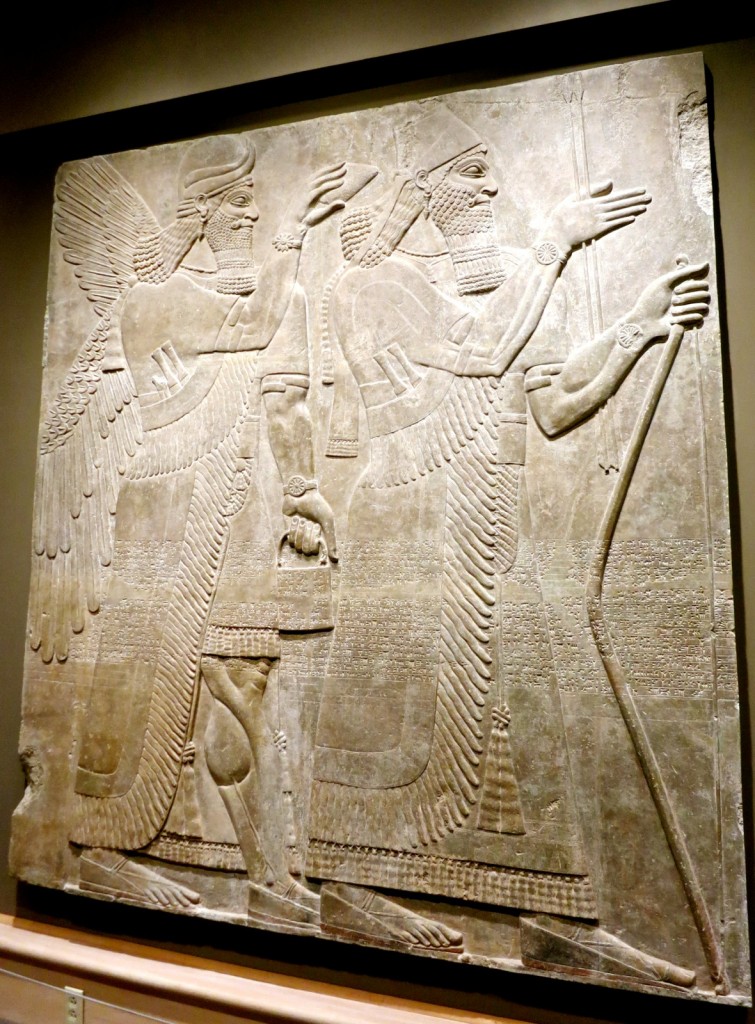 But the Reliefs are not the only draw here. The Hood is also home to several story-telling Japanese Scrolls – the graphic novels of their day – a set of beautifully mounted African weaponry, and a Sol LeWitt designed wall (implemented by Dartmouth students), among 70,000 artifacts that rotate frequently with only 2% on view at any time.
As a "teaching museum," the Hood hosts students from every discipline. These actually include Medical School students, who come to perfect their "Medical" or "Clinical Gaze" by diagnosing the subjects of well-rendered portraits. Open Tues-Sat 10-5 (Wed open till 9pm), Sun 12-5, Free.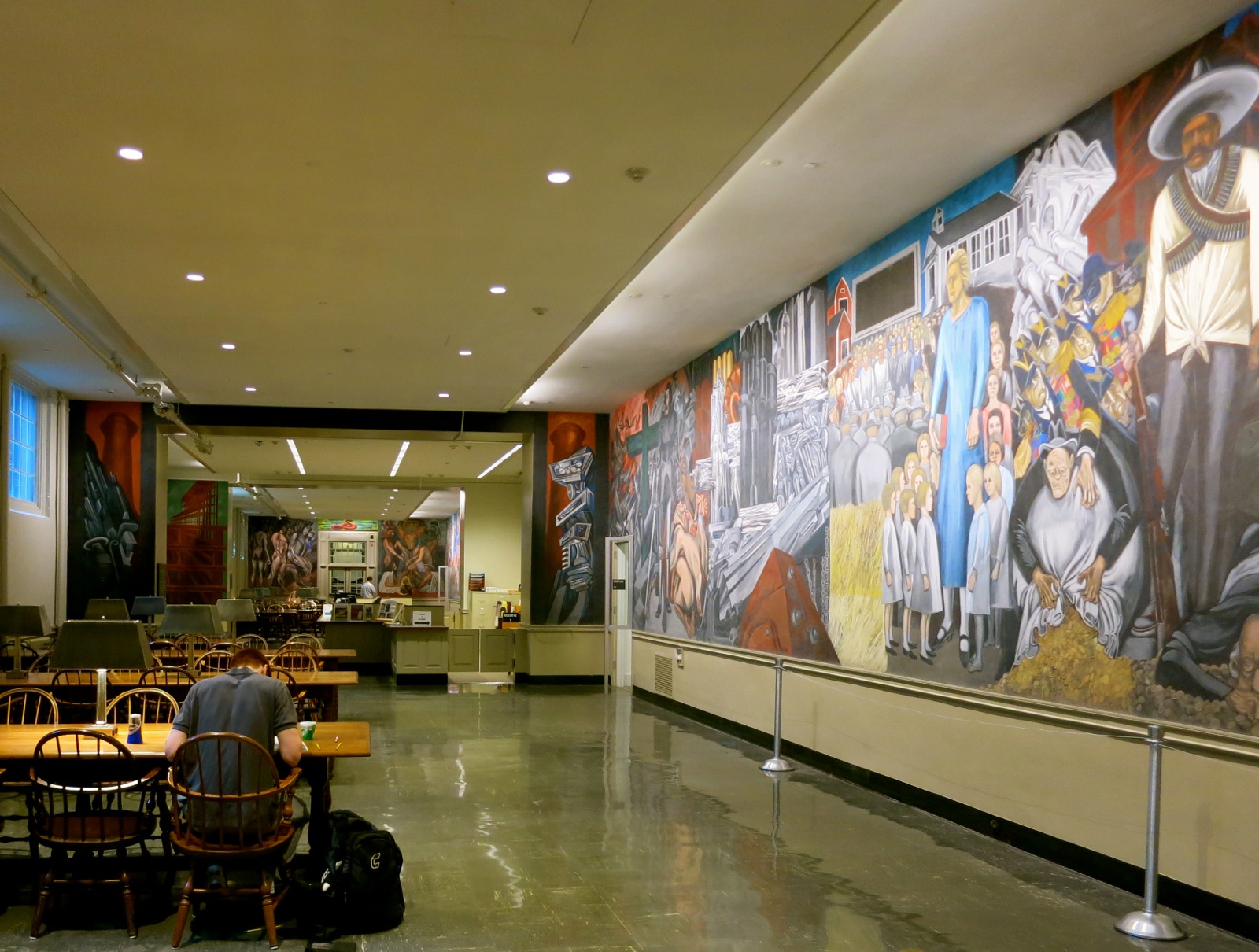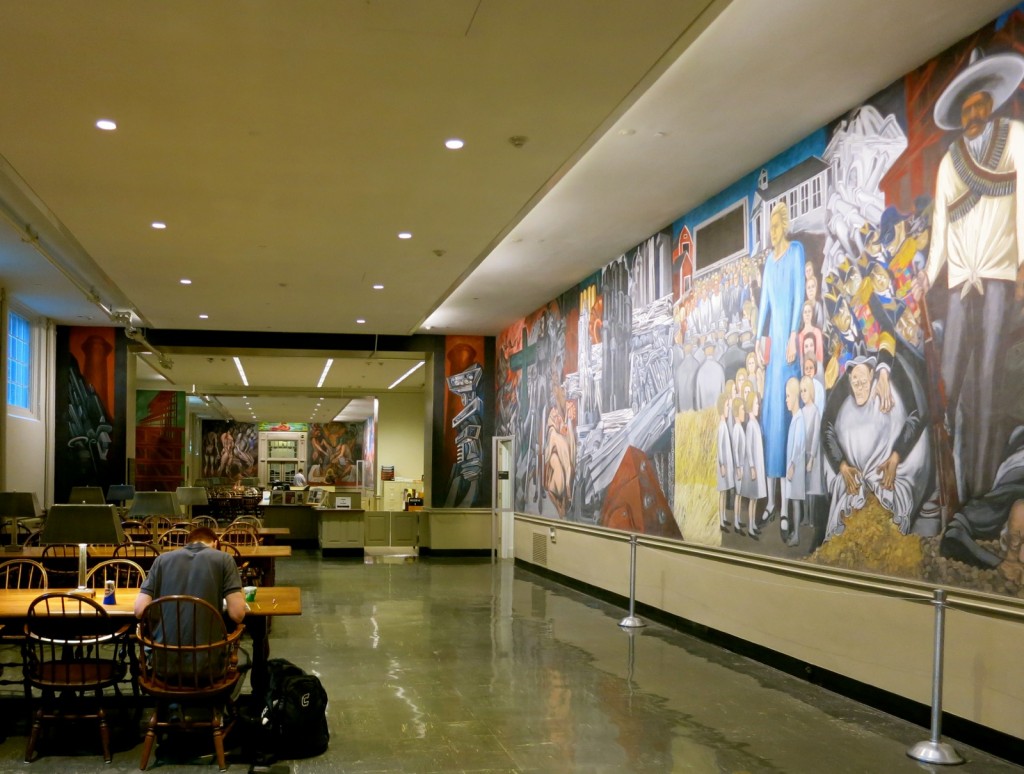 Jose Clemente Orozco was, with Diego Rivera, a leader in the Mexican Muralist movement. As a Dartmouth Artist-in-Residence from 1932 to 1934 he painted "The Epic of American Civilization," in themes of human suffering and machine age angst, on walls in the basement of Baker Library.
The result is dark and overwhelming. And, completely mesmerizing. Designated a National Historic Landmark in 2013, more and more visitors come to Hanover just to see this incredible body of work.  Open when the Baker Library is open, check hours here. Free.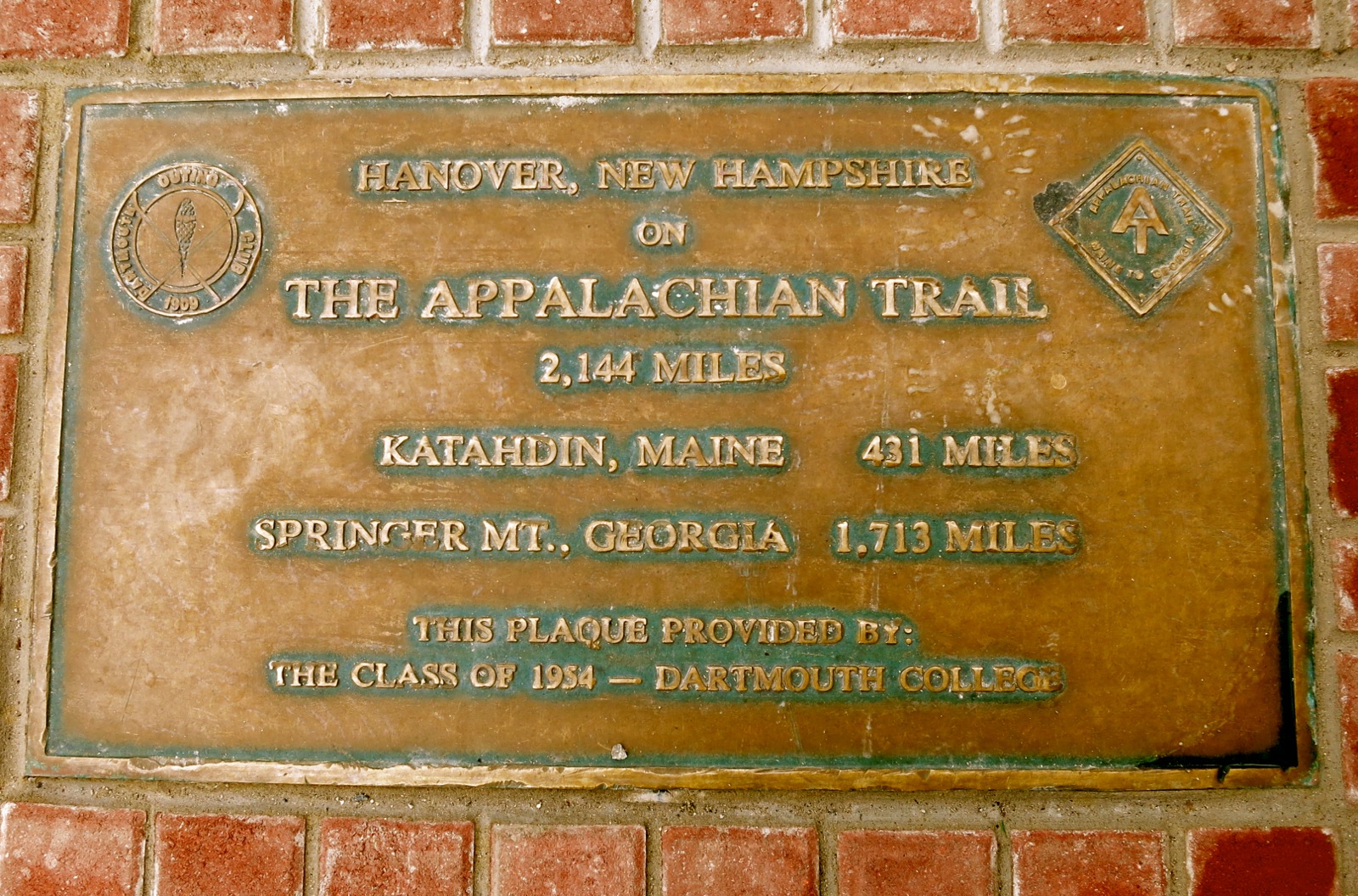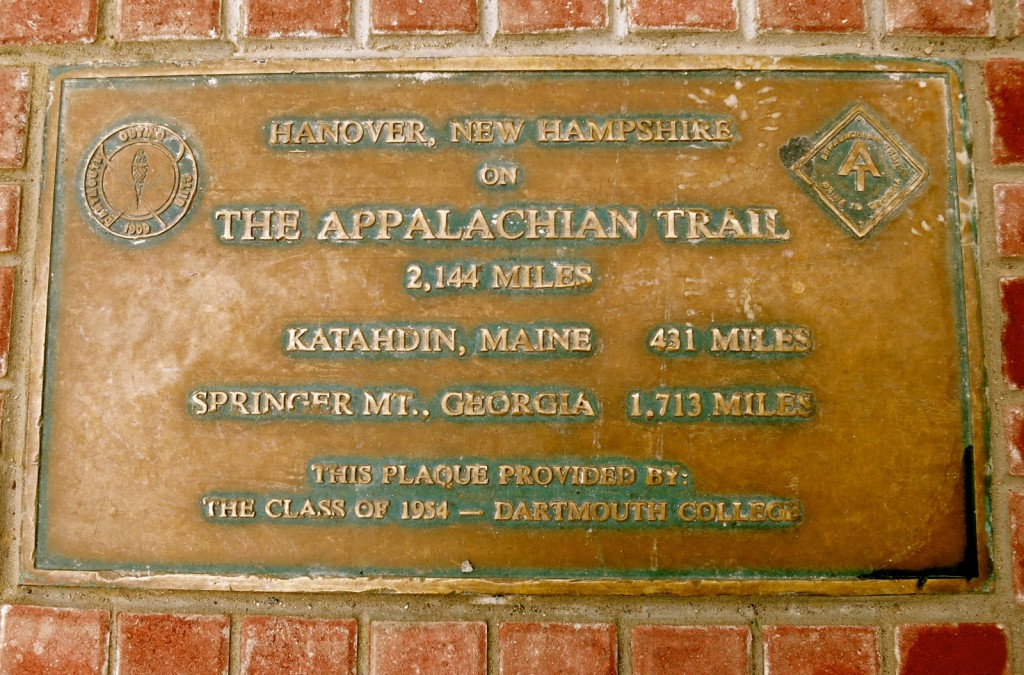 HIKE/REGROUP: Appalachian Trail
Hanover NH is known as a "hiker friendly town," for good reason. This section of the 2,144-mile Appalachian Trail runs right up Hanover sidewalks. Locals invite through hikers to stay overnight in their homes, offer laundry service, and serve hot home cooked meals. Some area merchants also get into the act, giving out free coffee and bagels.
Hikers have identified Hanover NH as the perfect spot to clean up and rest before continuing 431 more miles to the end of the trail in Maine. Find a plaque embedded in the sidewalk at the entrance to the Hanover Inn, step a few paces, and you, too, can say you hiked "a portion" of the Appalachian Trail.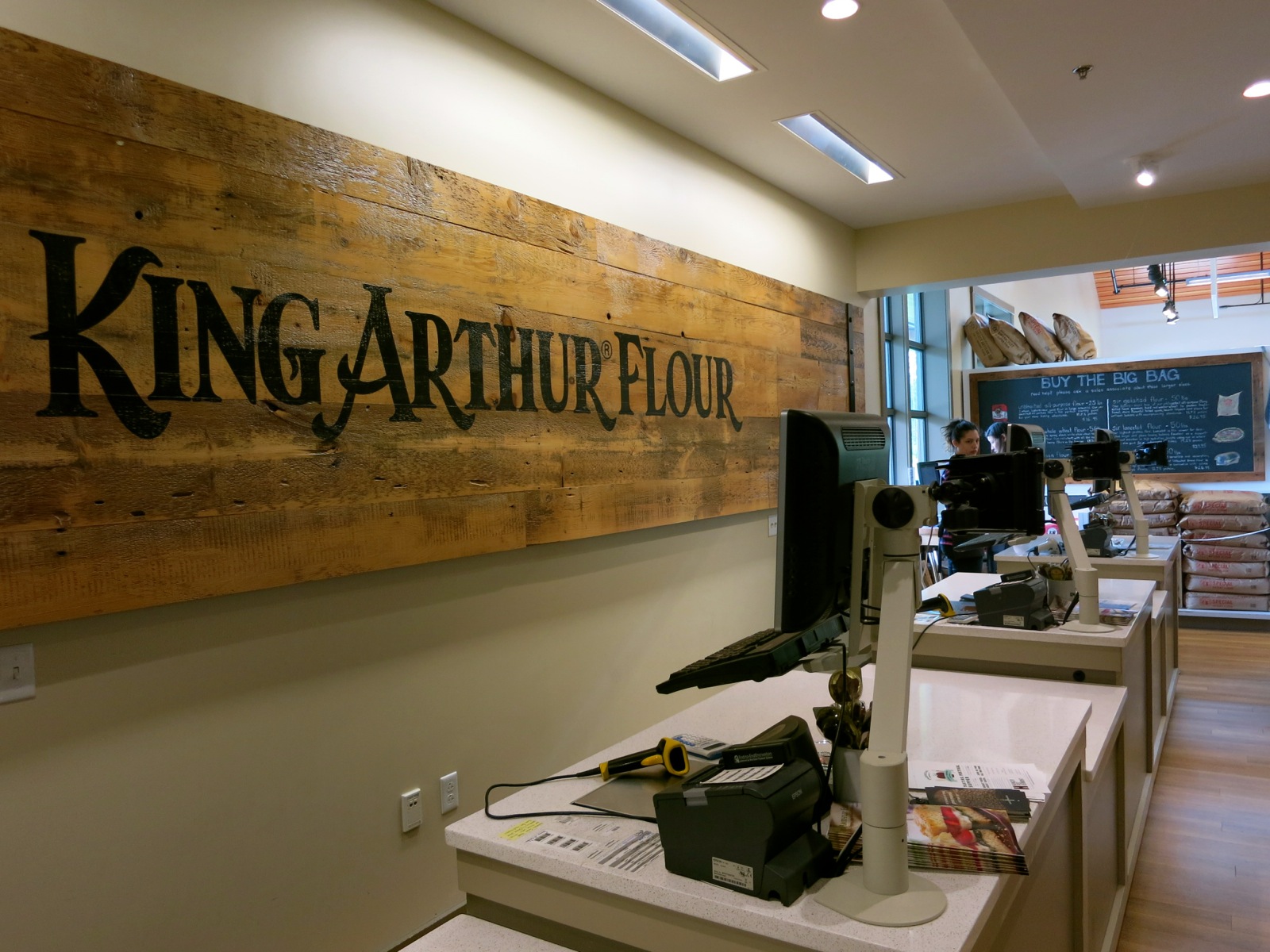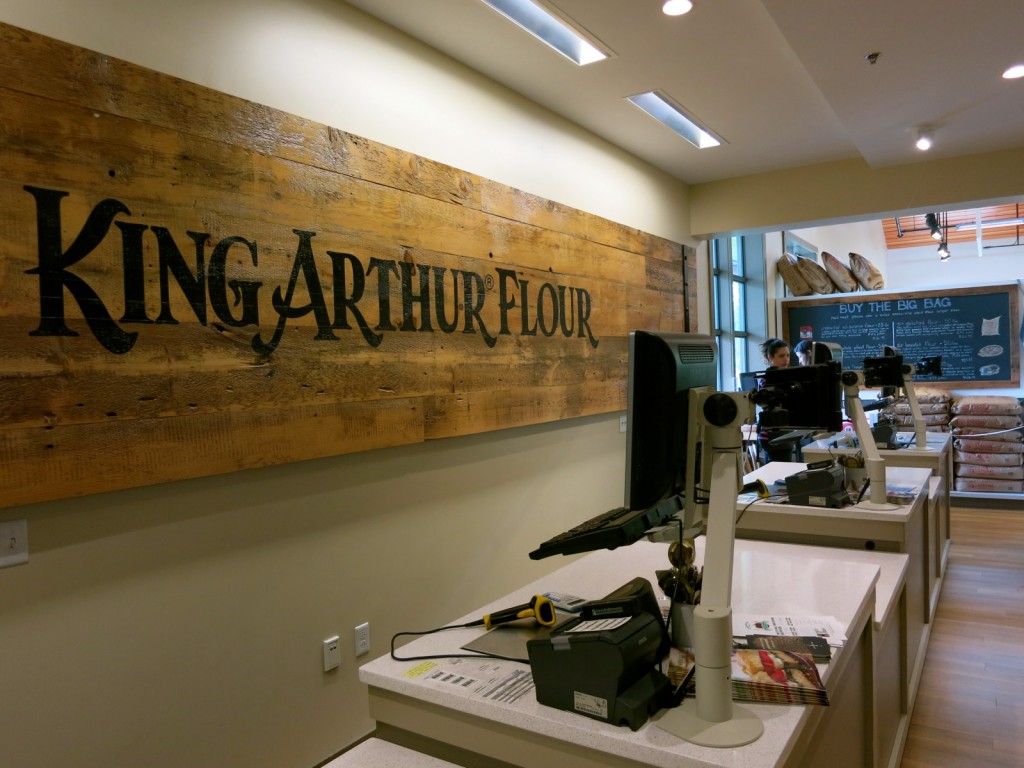 The oldest flour company in America is just 1 ½ miles from Hanover, across the Connecticut River in Vermont. Established in 1790, King Arthur Flour Co. is now 100% employee owned.
Come to take a class, grab a bite at the Café, or shop for baking gifts and supplies in the extremely well stocked store. Be aware that croissant and baguette baking classes are most popular and fill up quickly.
Those with artisanal flatbread dreams can purchase 25 lb sacks of unbleached flour for $16.95, a 50 lb. bag of organic flour for $59.99, and everything in between. Center and shop open daily 7:30am-6pm. Weekend classes on Samosas to Flatbreads to Coffee Cake run $65 to $95. These are extremely popular, so book at least three months in advance.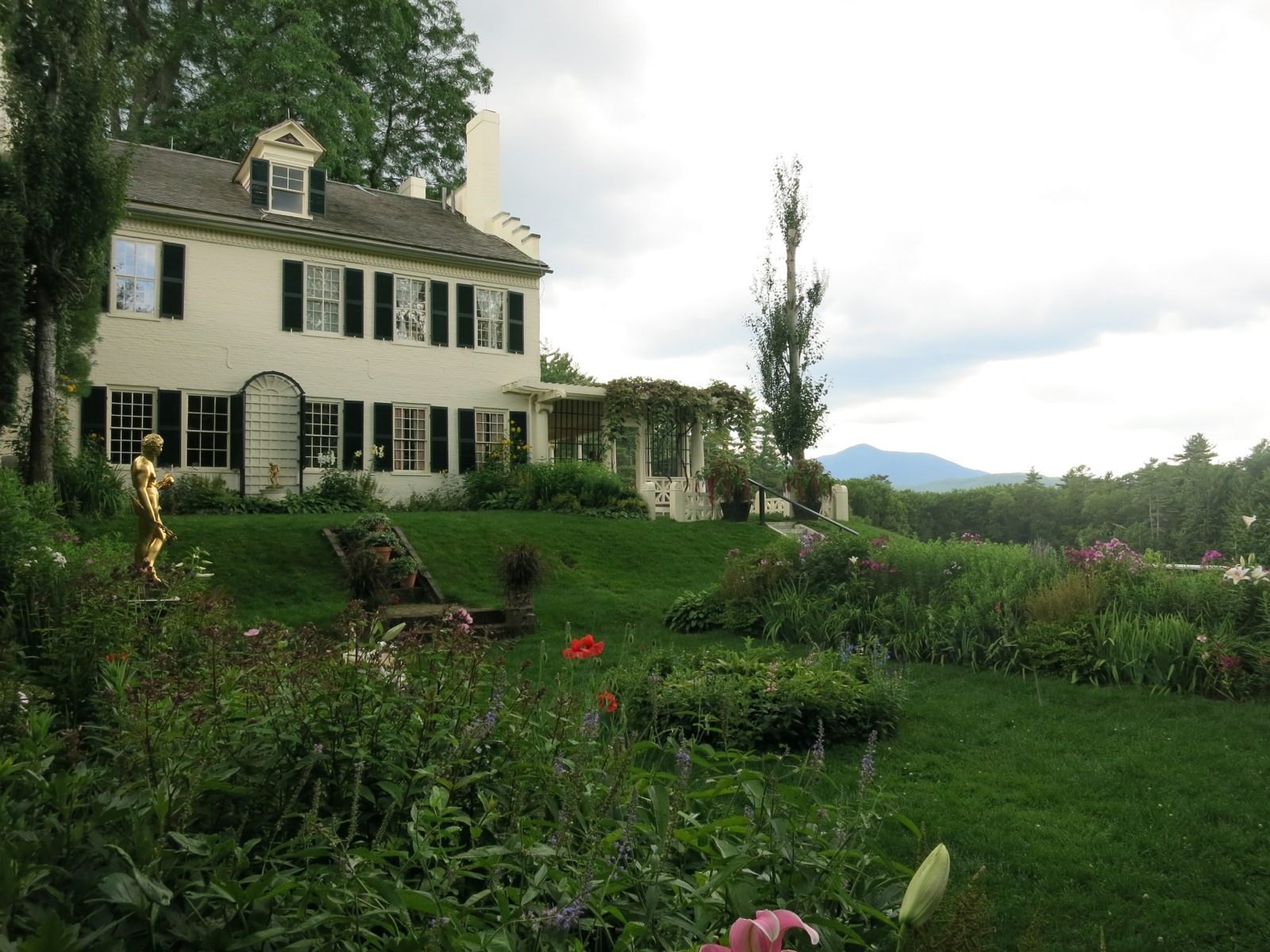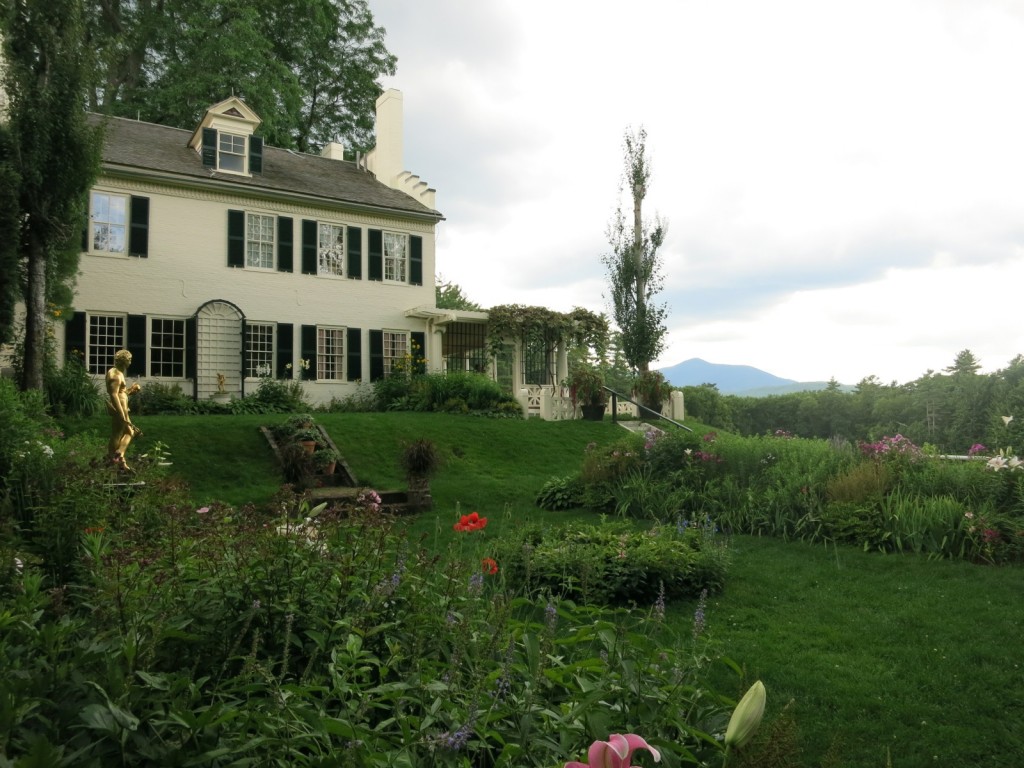 About 15 miles from Hanover, but well worth the pastoral drive, Saint Gaudens is the only National Historic Site in New Hampshire and one of two in the country devoted to a visual artist. (The other is Weir Farm in Connecticut).
Encompassing the property, home and workshops of one of the 19th century's preeminent American sculptors, a tour includes Augustus Saint Gauden's lovely but dimly lit Victorian home, a 17-minute video, gardens, studios studded with his bronze pieces, and a peek into the precipice-perched studio of an artist in residence.
Who Was Augustus Saint Gaudens?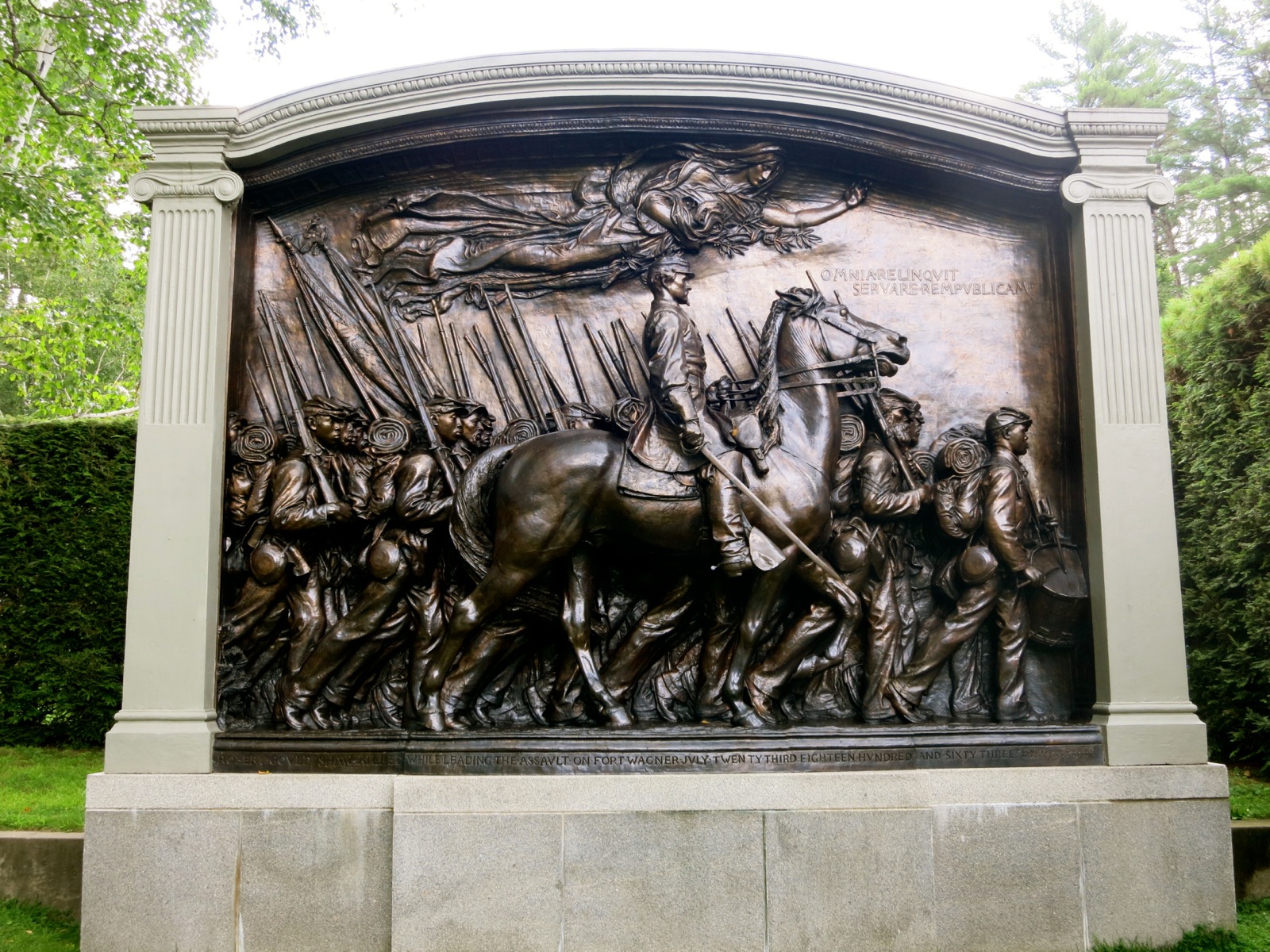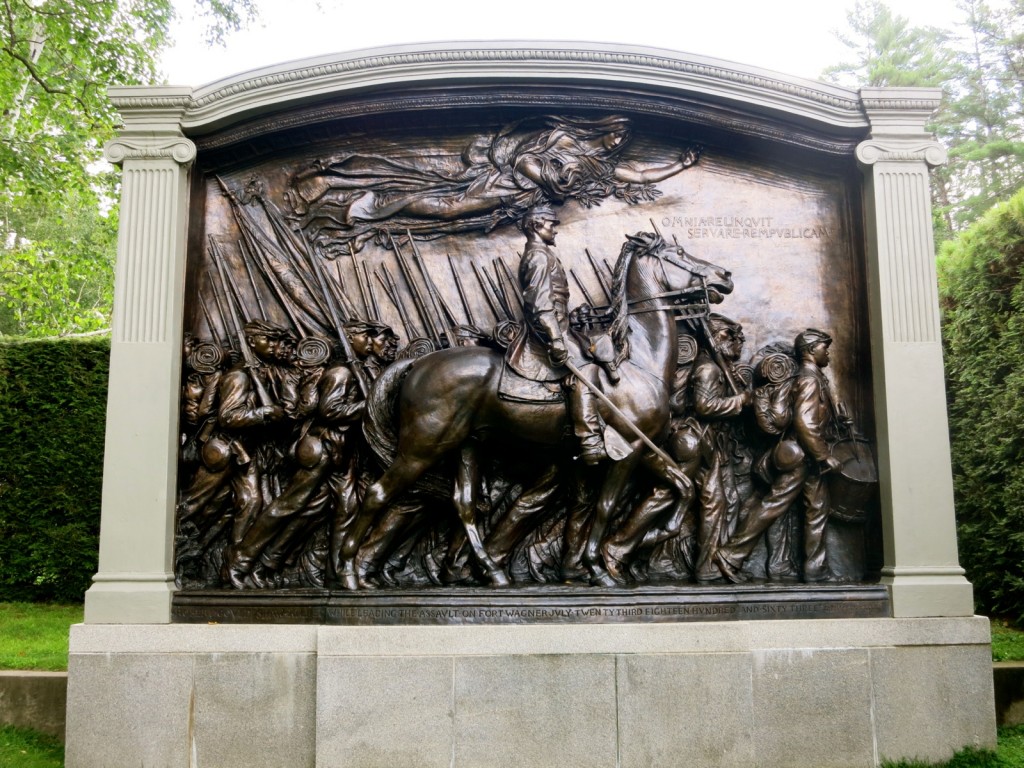 In 1876, at age 19, sculptor Augustus Saint Gaudens won his first large commission, a likeness of Civil War Admiral David "Damn the Torpedoes, Full Speed Ahead" Farragut, for Madison Square Park in New York.
Drawing from his education at Ecole De Beaux Arts in Paris, and his immersion in the classical art and architecture of Rome, Saint Gaudens wove together romantic Italian Renaissance style with realism. He was known for his ability to capture the movement of wind-driven clothing.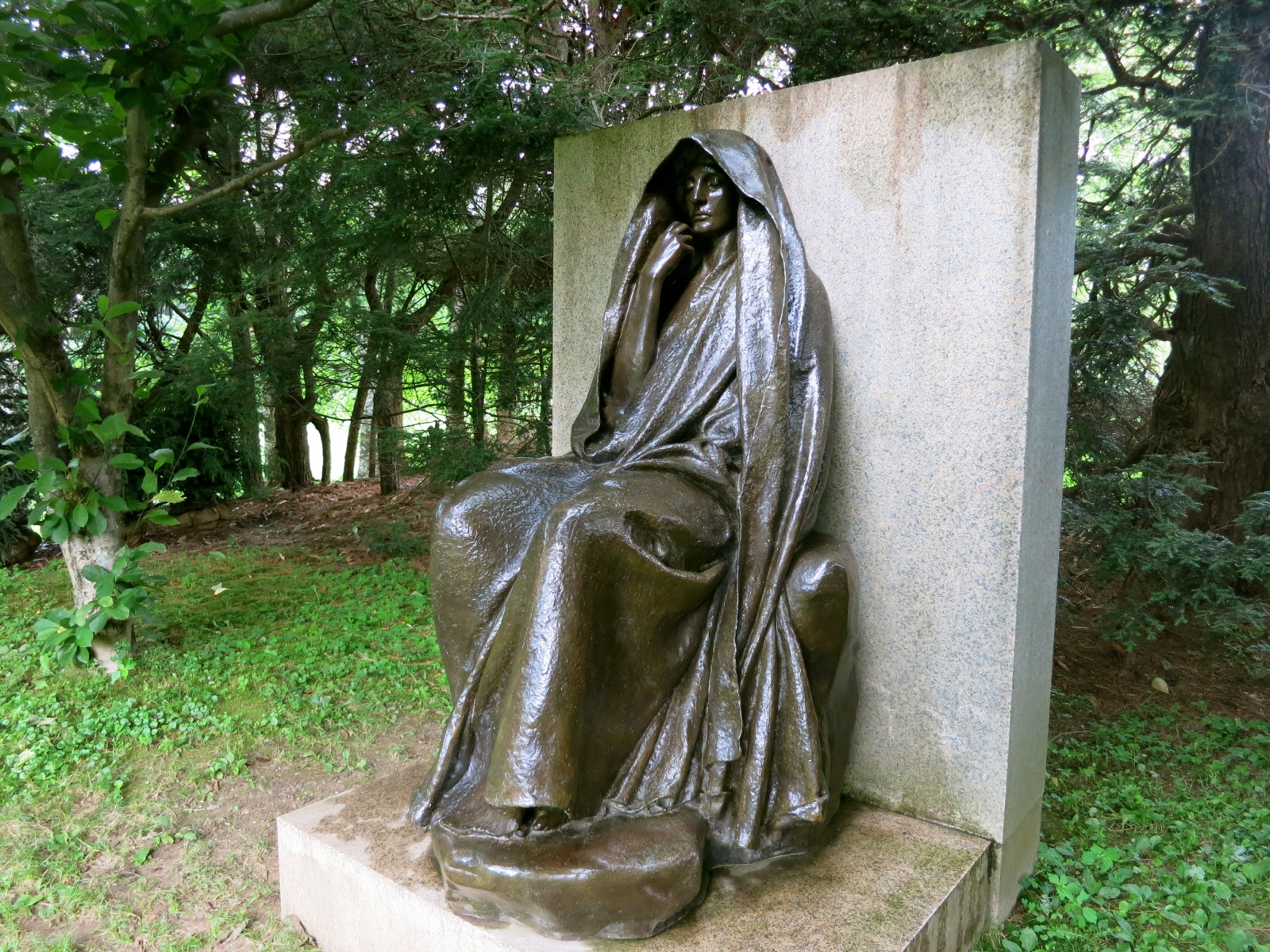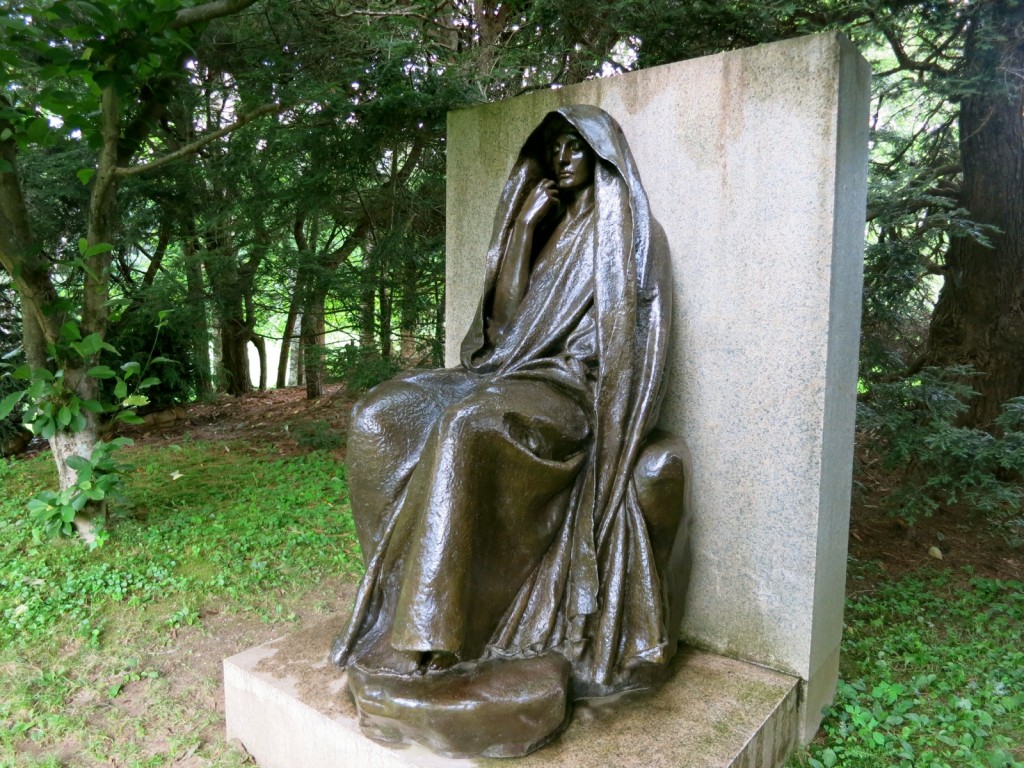 Duplicates of Saint Gaudens most famous works, including an "improved" edition of his 1897 Shaw Memorial that sits on Boston Common, can be found here. Robert Gould Shaw led the Massachusetts 54th (the Black Regiment popularized in the movie, Glory). The Saint Gauden's bronze relief, presented to the world at the 1900 Paris Exposition, imbues Shaw's men with expressions of courage and determination.
Saint Gaudens considered the version that now sits on Boston Common an "imperfect original." He made alterations that resulted in a second rendering, displayed right here.
Diana, and the Standing Lincoln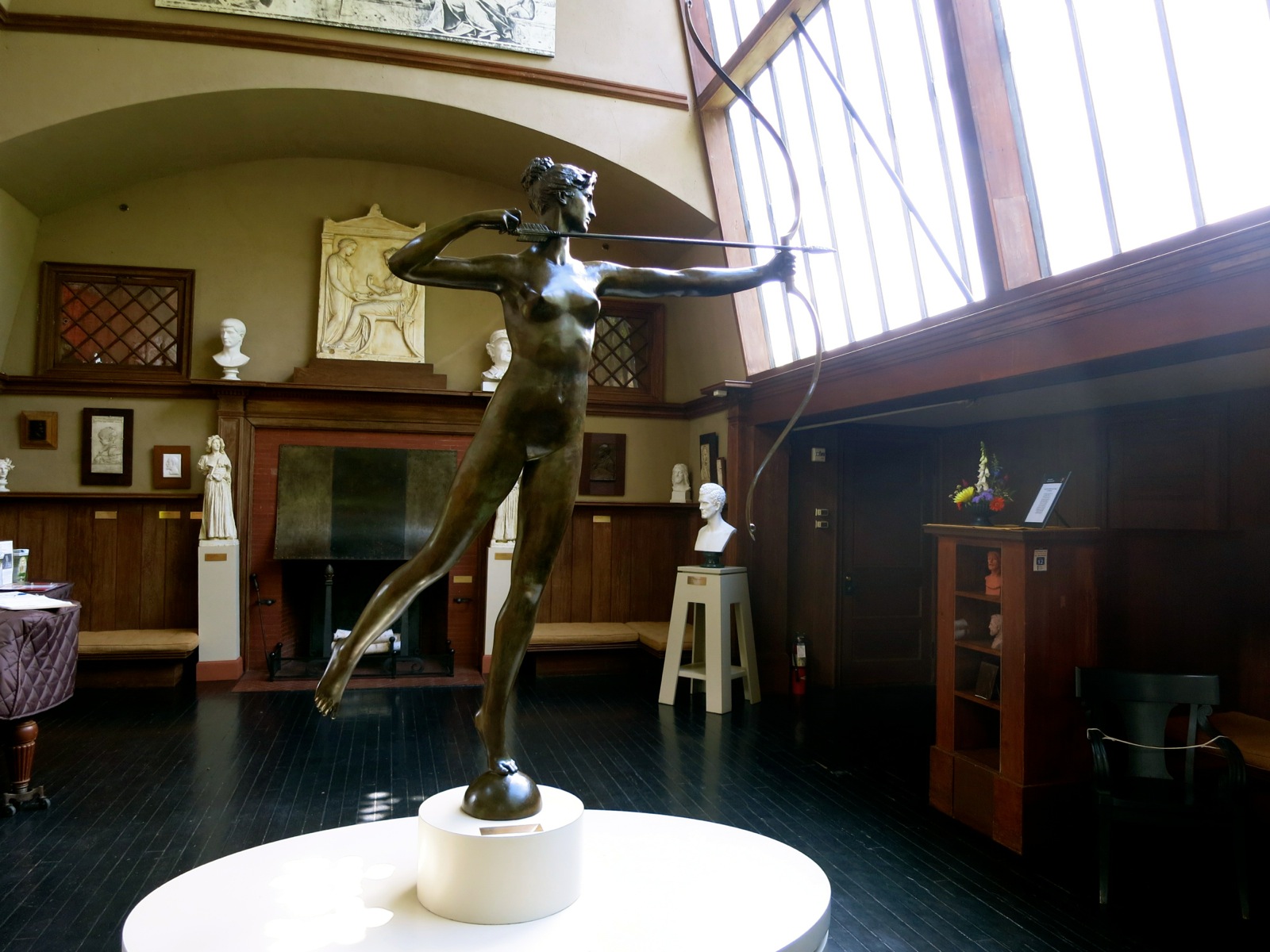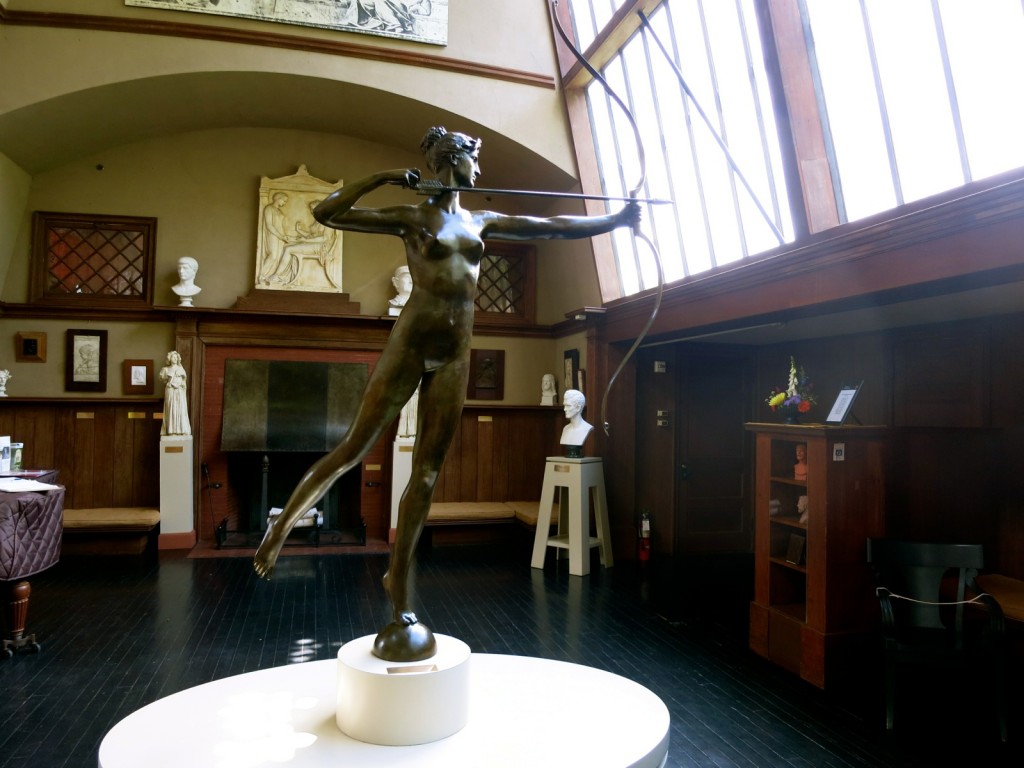 Also here, find a second casting of the caped woman who crowns the grave of socialite Marian Hooper Adams in Washington DC. You can also ogle Diana – the female nude copper weathervane that topped Madison Square Garden, a depiction of William T. "War is Hell" Sherman with windswept cape, and a standing Abe Lincoln. (This was not the "seated Lincoln" of the Lincoln Memorial sculpted by Saint Gauden's friend and contemporary, Daniel Chester French).
Saint Gaudens died of cancer in 1907.  His New Hampshire studio home was turned into a museum in 1927 and a National Historic Site in 1965. Plan on at least a couple of hours. Daily 9-4:30, $5 adults, free under 17.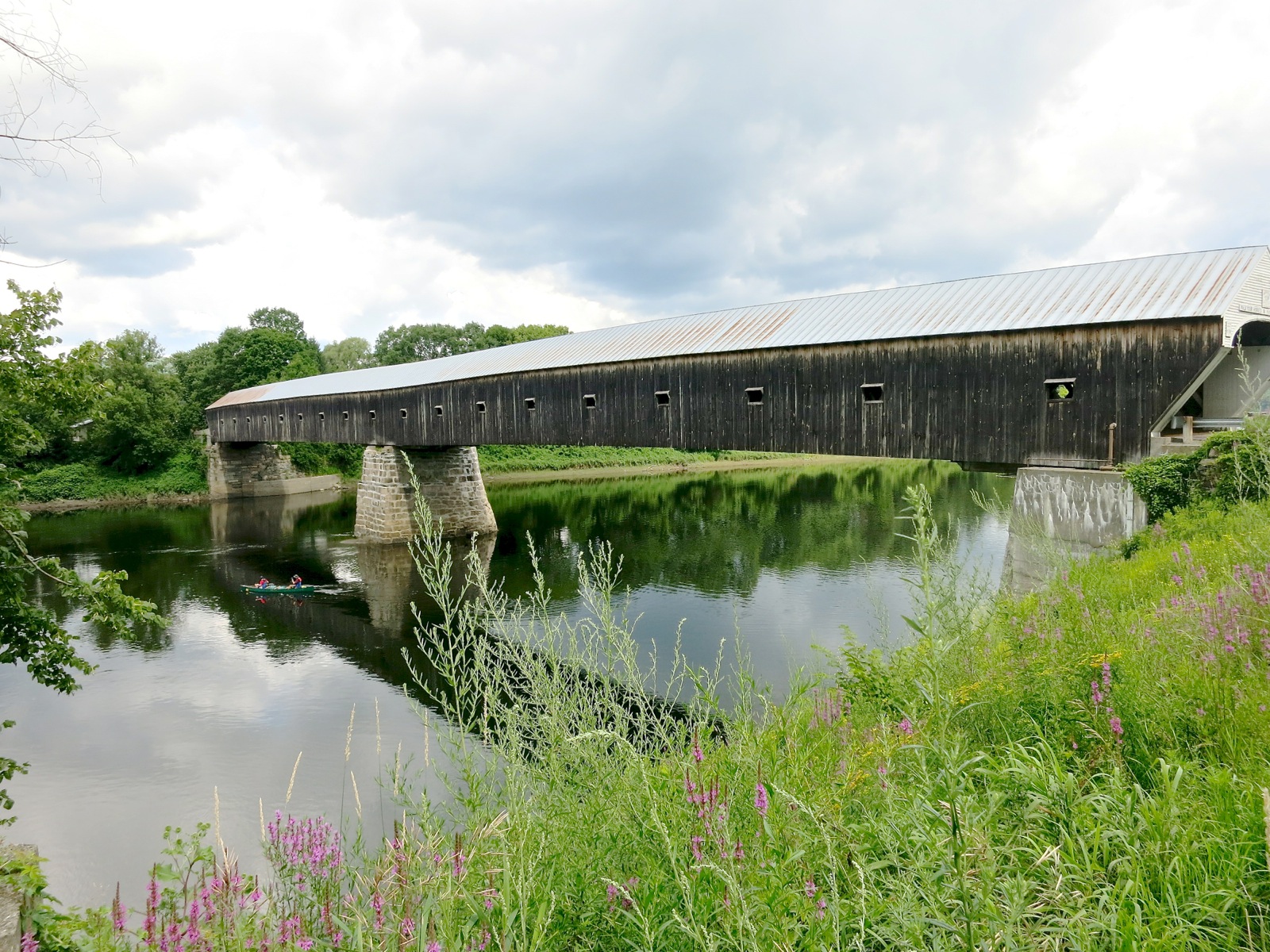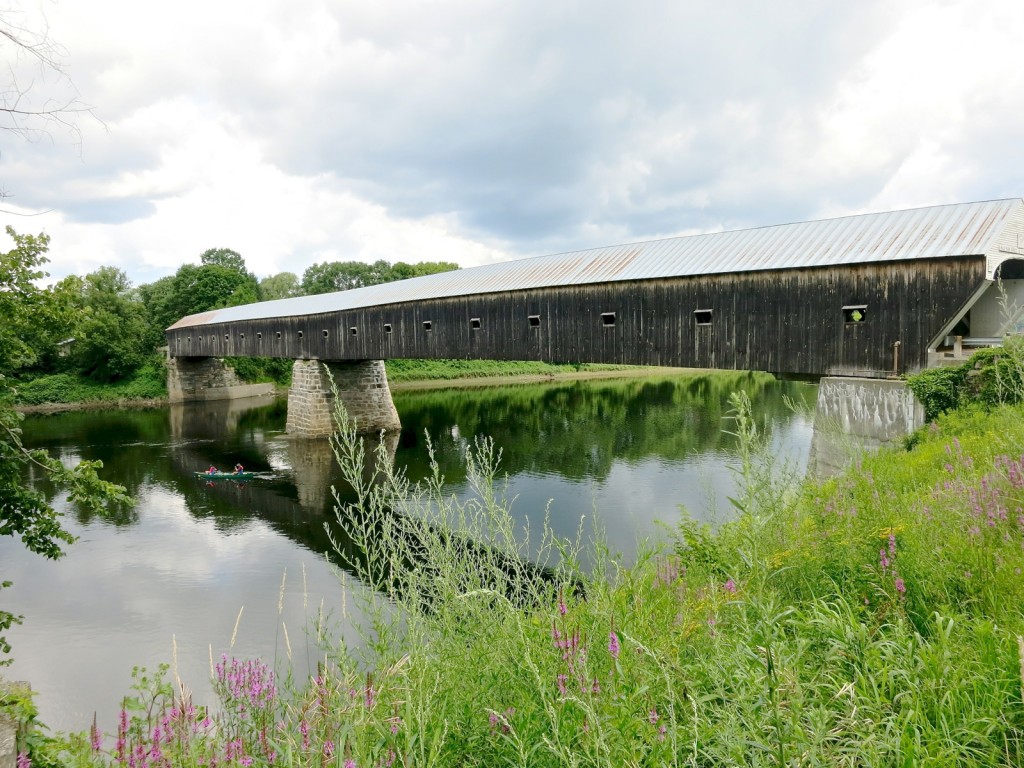 PHOTO OP: Cornish – Windsor Bridge, the Longest Two Span Covered Bridge in the World
Just twenty minutes from Hanover, spanning two states and two towns, the weathered, unpainted Cornish (NH)- Windsor (VT) Bridge is also the longest wooden bridge in the country.  Built in 1866 as a toll bridge, it's rickety, a bit spooky and terrifyingly fun to drive through.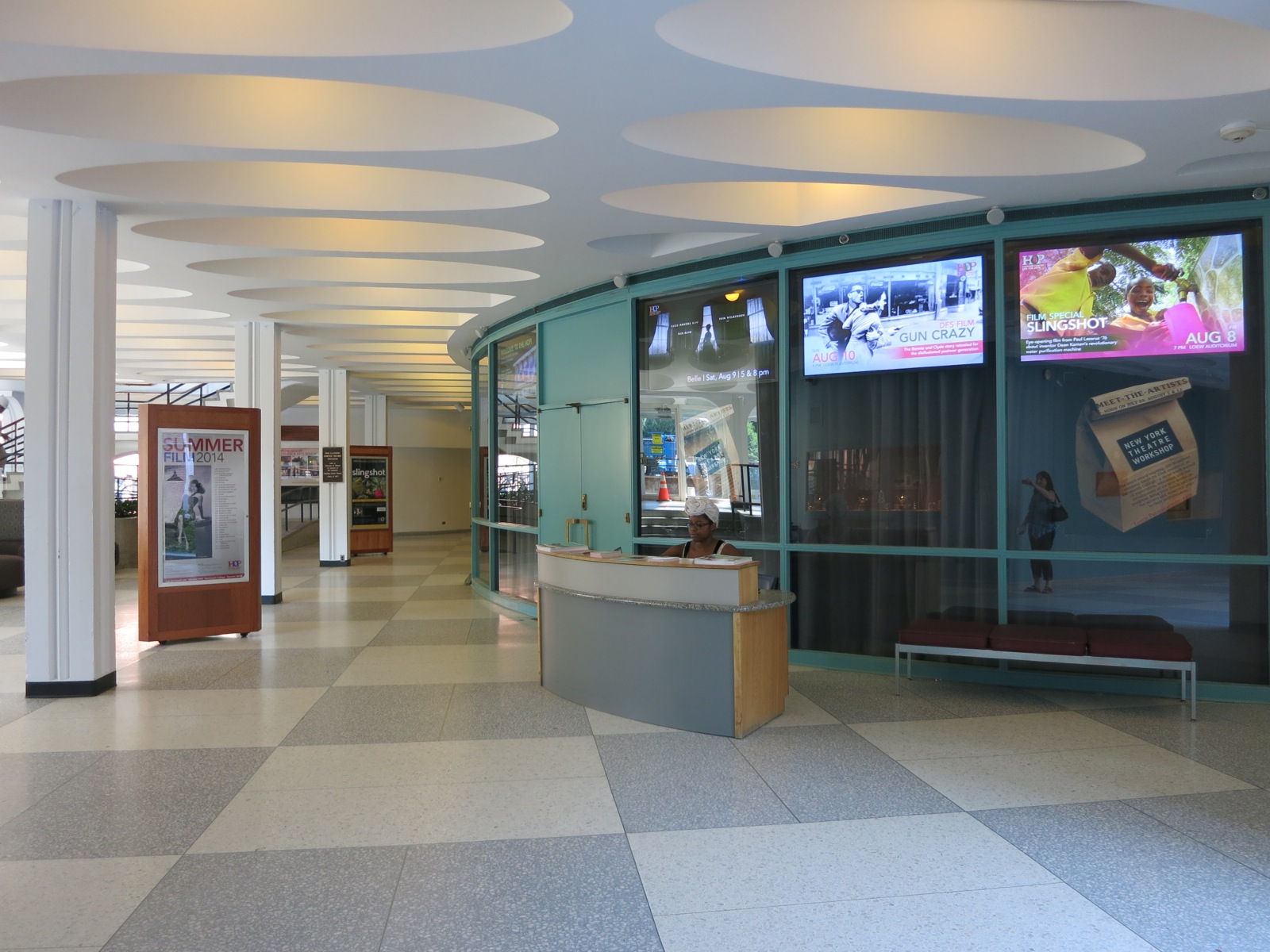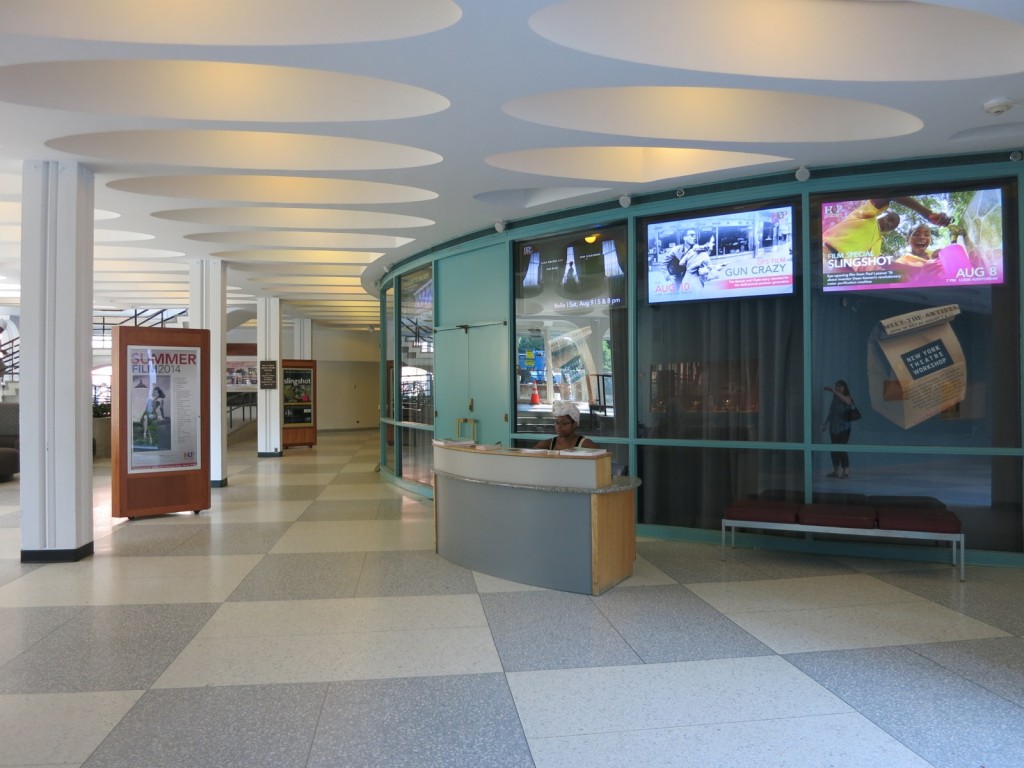 Affectionately known as "The Hop," there's always an eclectic series of performances in the works, from classical, jazz, choral and band music, experimental theater, dance and more. It's a small-town BAM.
Best Restaurants in Hanover NH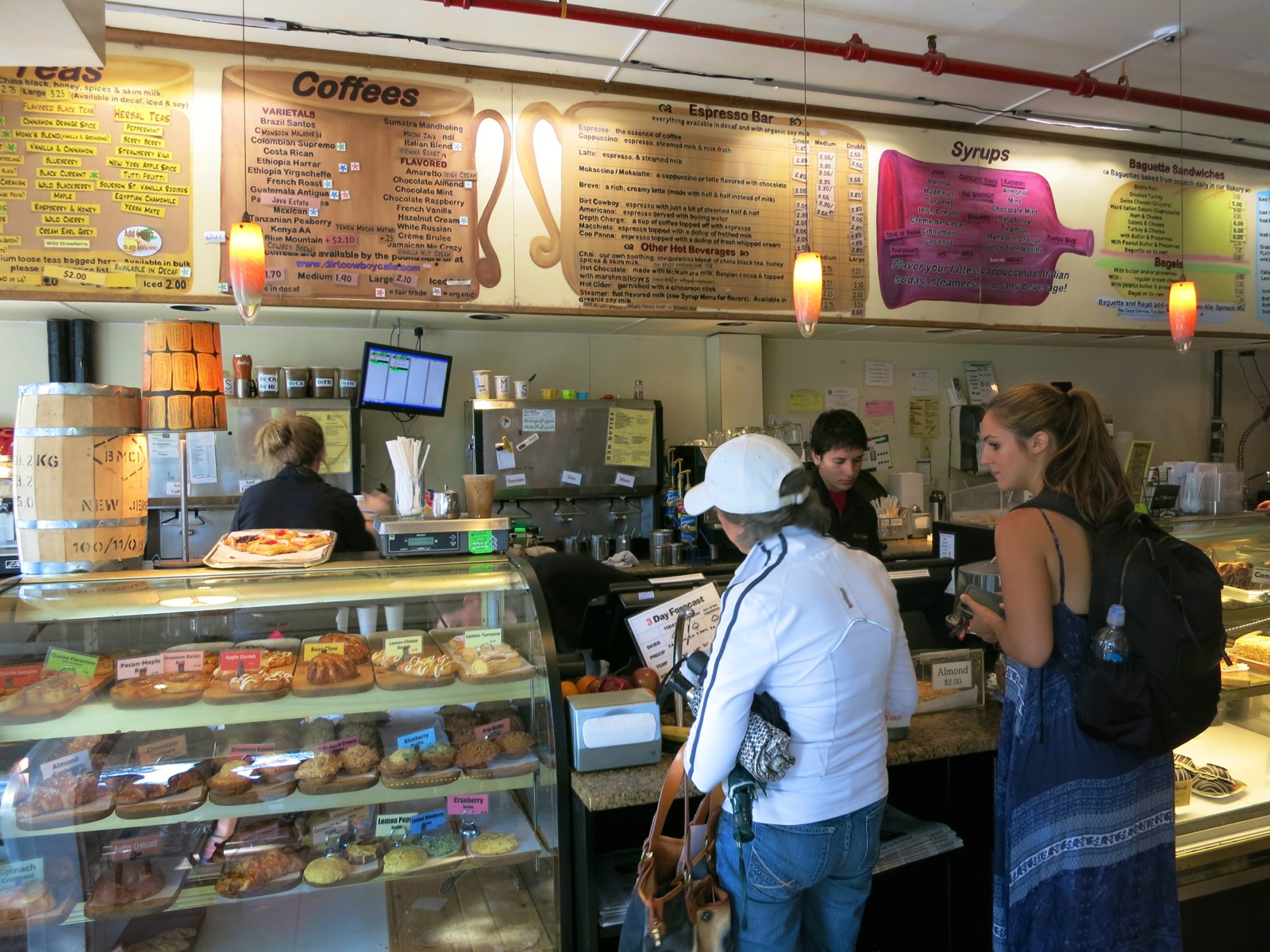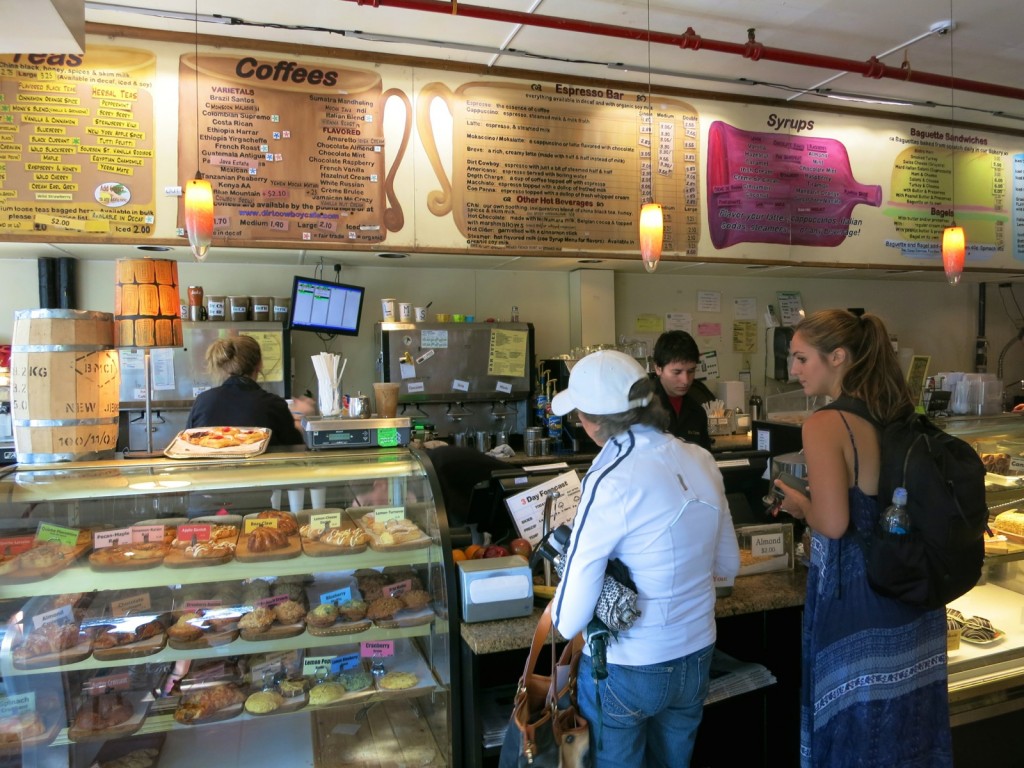 Line up for great coffee and flaky pastry behind students, parents and professors. The incredibly good and decadent crispy Spinach Croissant will fill you up till dinner.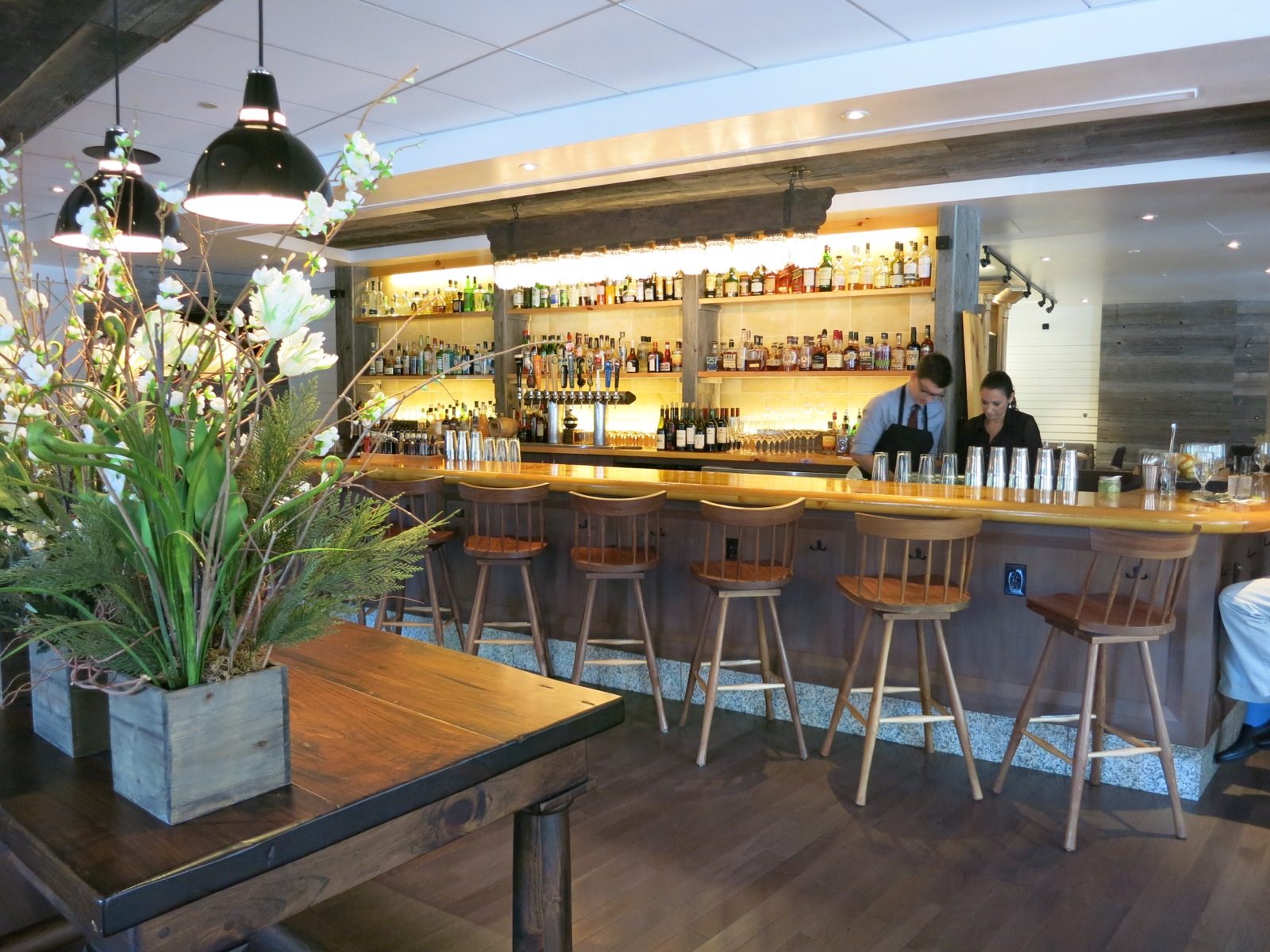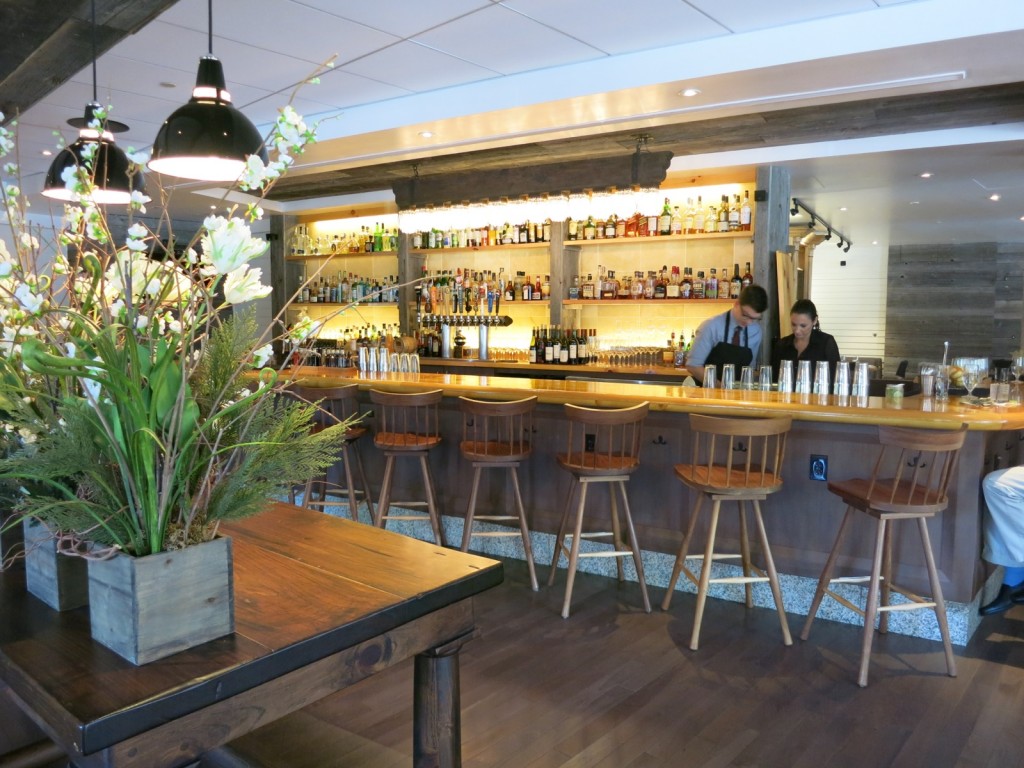 Hannover Inn's restaurant has been renamed, lightened up and modernized. And that includes Small and Big Plates menu expertly executed by Chef Justin Dain.
Walls are covered in namesake planks of pinewood, reclaimed from a decayed campus barn. These lend a cool rustic flare to the dining space. Great cocktails – concocted by bartender extraordinaire, James Ives – "re-imagines old fashioned classics for 21st century tastes."
You can make a complete meal out of terrific starters like Homemade Sour Cream Potato Chips with Truffle and Onion Dip ($6), Gnocci ($10), and phenomenal Deviled Eggs. Or, dive into main dishes like Cauliflower "Steak" ($17), Slow Roasted Salmon ($26) and Grilled Filet Mignon ($35). If you haven't been here in years, you won't recognize the place.
Where to Stay in Hanover NH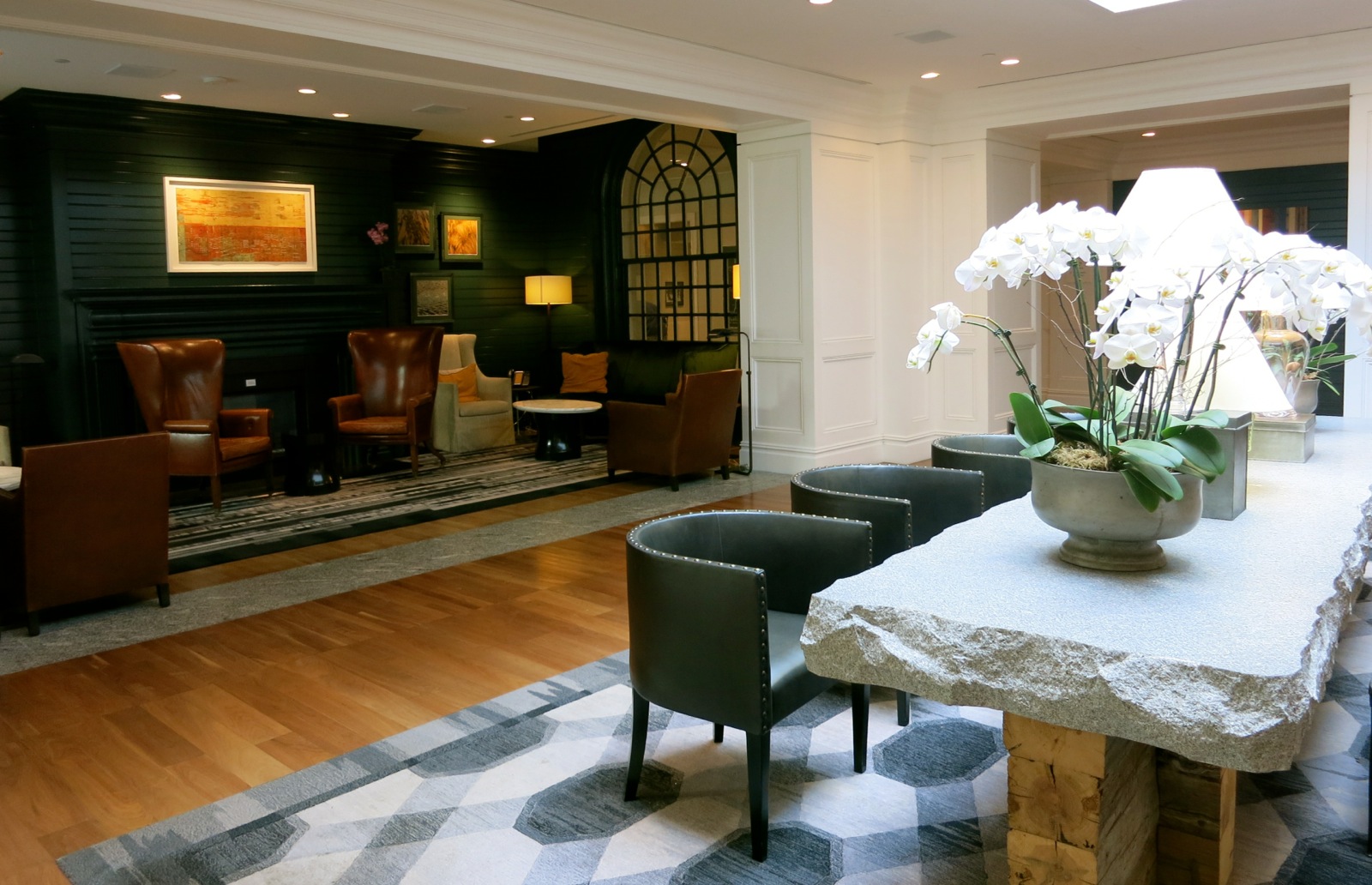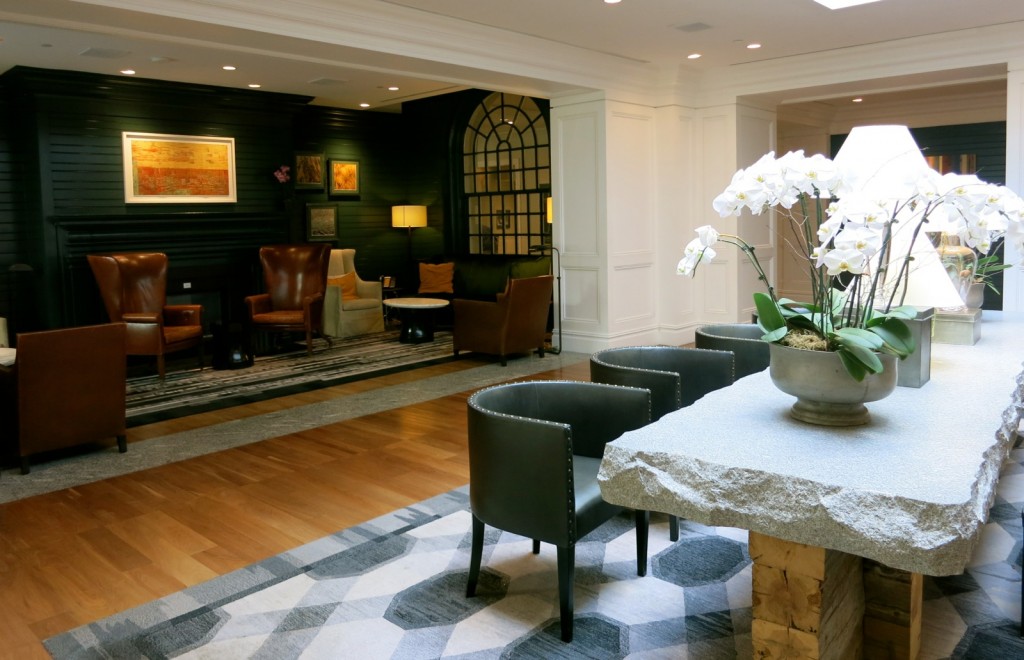 The Hanover Inn has come a long way from its origins as a 1790 stagecoach stop. A $43 million renovation in the early 'teens updated Hanover Inn to 21st century standards and style.
A 2,800 pound handcrafted granite table greets guests in the lobby. Rooms are now high-end, bright – clad in local Pompanoosuc Mills furniture and down-the-road-neighbor Simon Pearce blown glass.
Bathroom floors are composed of speckled grey polished granite, while grey-veined marble buttresses the sinks – a twist on the typical marble floor/granite counter update.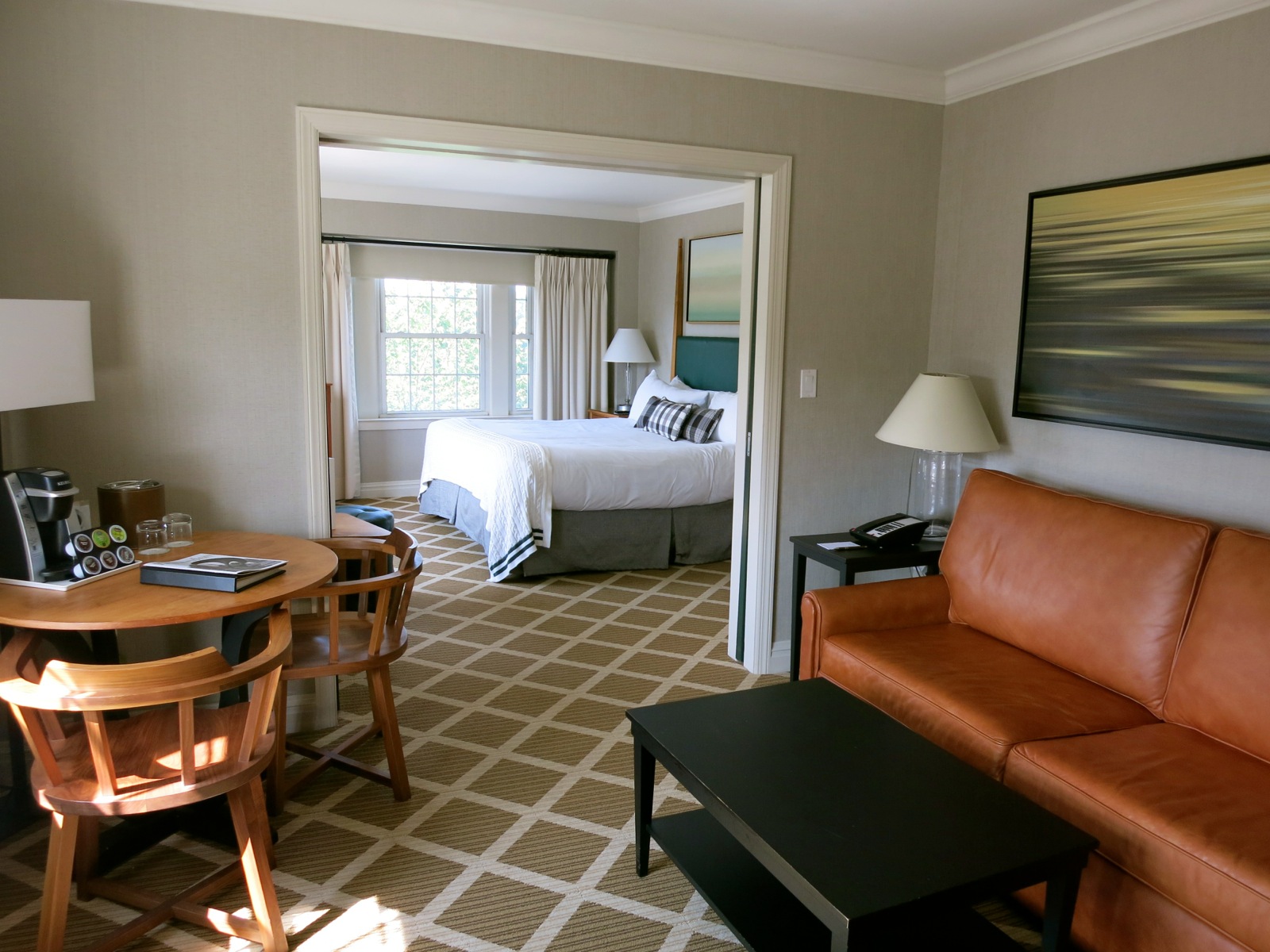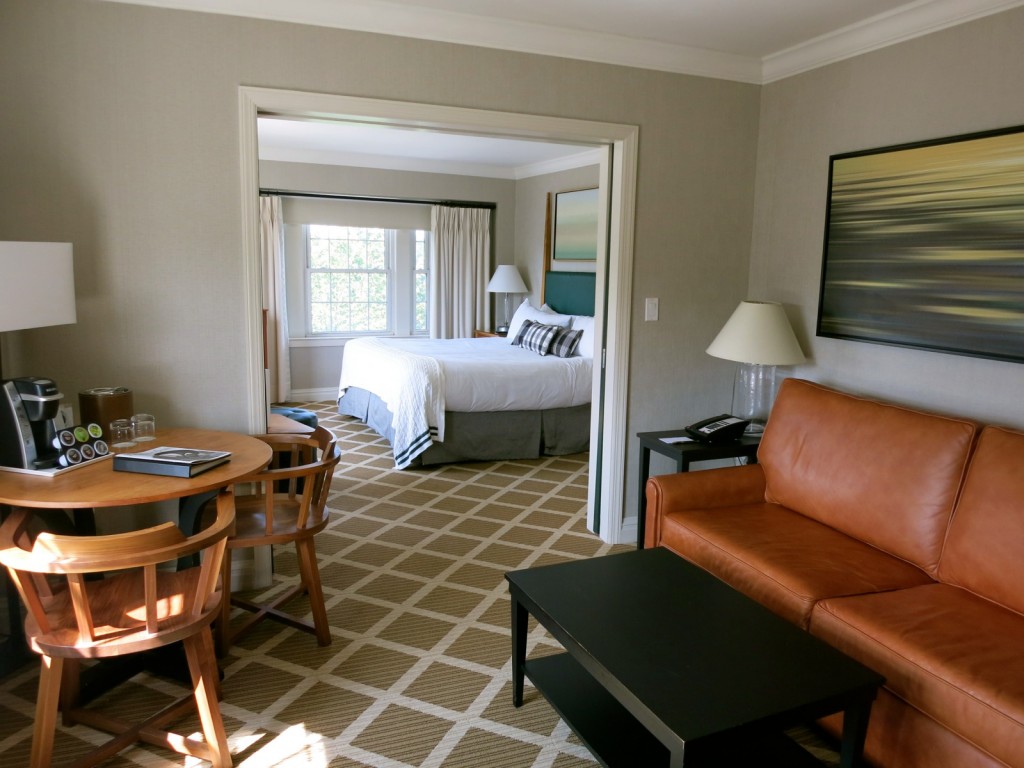 Part of Dartmouth College, the location of the Hanover Inn can't be beat. It sits right on the Dartmouth Green. The Appalachian Trail runs right by the front door. And, to top it off, during inclement weather, you can walk through underground passages right to the Hopkins Center and Hood Museum without having to lug an umbrella.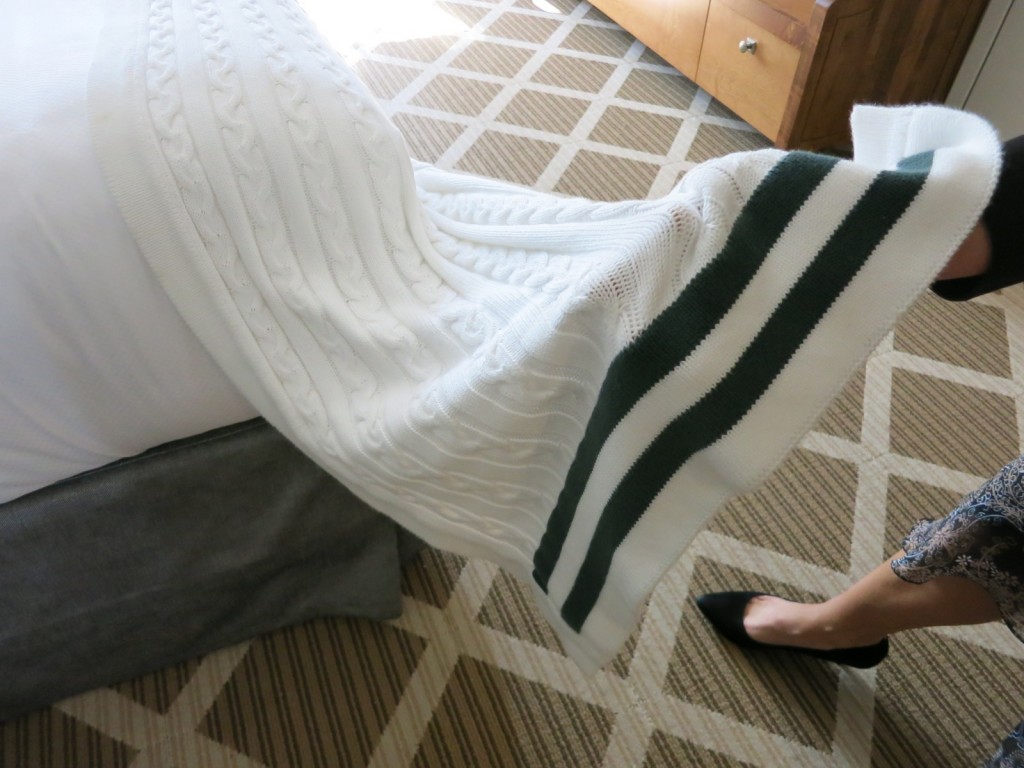 Interior designers incorporated the work of New England's best artisans in the hotel's reimagining. They also threw in plenty of nods to Dartmouth College itself. A white Dartmouth-color cable-knit sweater throw sits on the edge of each cushy bed. Past students can find Dartmouth yearbooks in a cabinet next to the elevator. There's even a clever message board that lets alumni post their names and graduation years so that other guests can see who's in residence. Rates begin at $165-$220 off-season and $220 to $600 in season.
Chic and boutique, this "off-Green" inn is Kimpton-ish in funky style and décor. Plus, it's  just a couple of blocks from Dartmouth. Rates $180-$270 per night.