Last Updated on April 13, 2022 by Editor
WHY GO: Amherst MA and its environs hums with writers, poets, illustrators, and one astounding book sanctuary. The "Belle of Amherst," Emily Dickinson, is most associated with this small college town in Western Mass. ("The Other Side of Massachusetts"). But she's not the only author or illustrator who once lived, or currently lives here.
The Pioneer Valley is certifiably Kid-Lit Center. As such, it's home to Eric Carle (the man who made Hungry Caterpillars and Brown Bears alluring to tots the world over), Patricia MacLachlin (Sara, Plain and Tall), Mo Willems (Pigeons, doodles!), and Jane Yolen (The Devil's Arithmetic and "How Do Dinosaurs"….do anything).
Plus, it's also where you'll find over a million rescued Yiddish books in a makeshift shtetl.
Even if you've never set foot on the campuses of Amherst College, Hampshire College, or University of Massachusetts before, come visit for the authors, the books, and the lively conversations they spark. And of course visit for the shear beauty of the Connecticut River Valley.
Things to Do in Amherst MA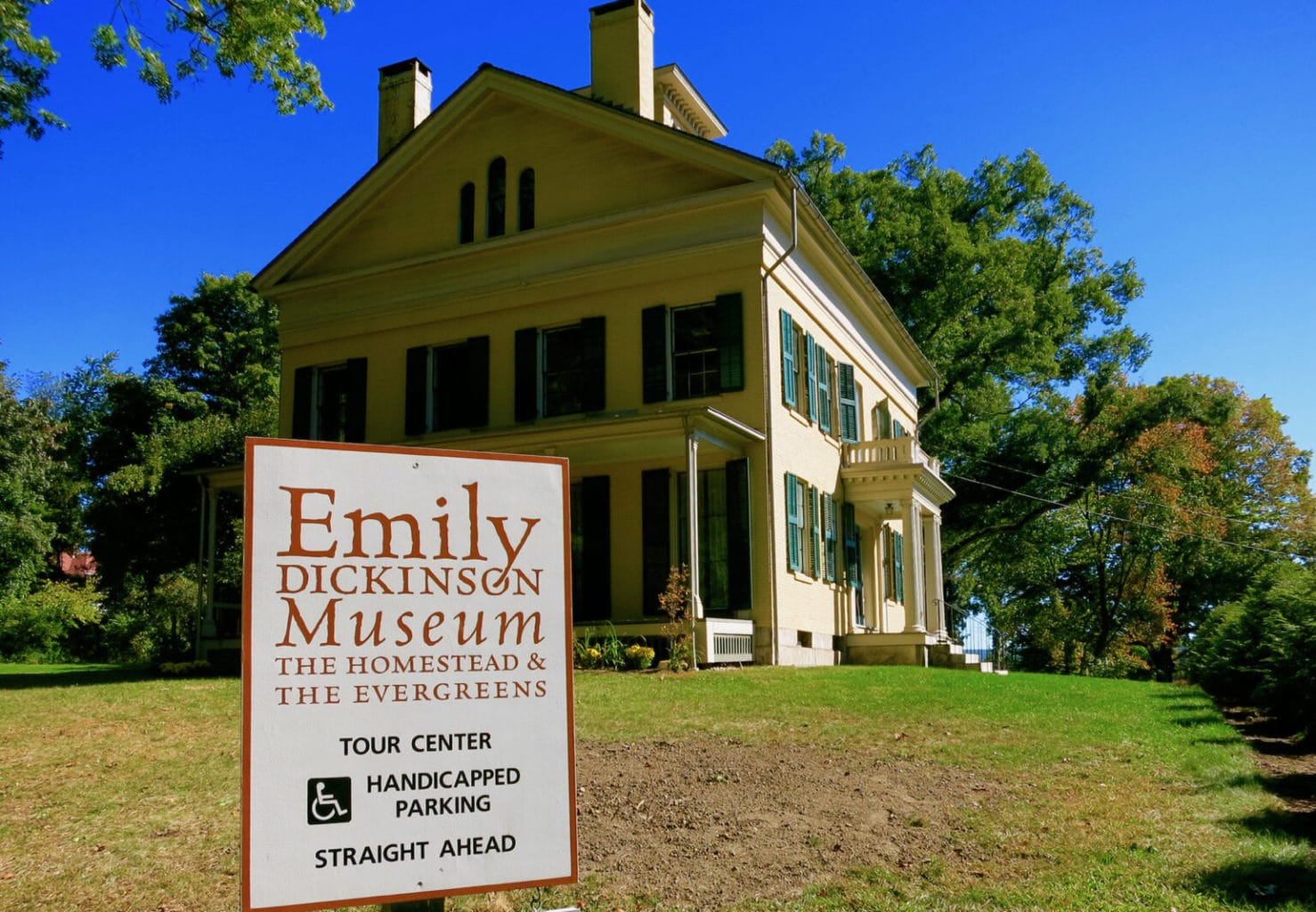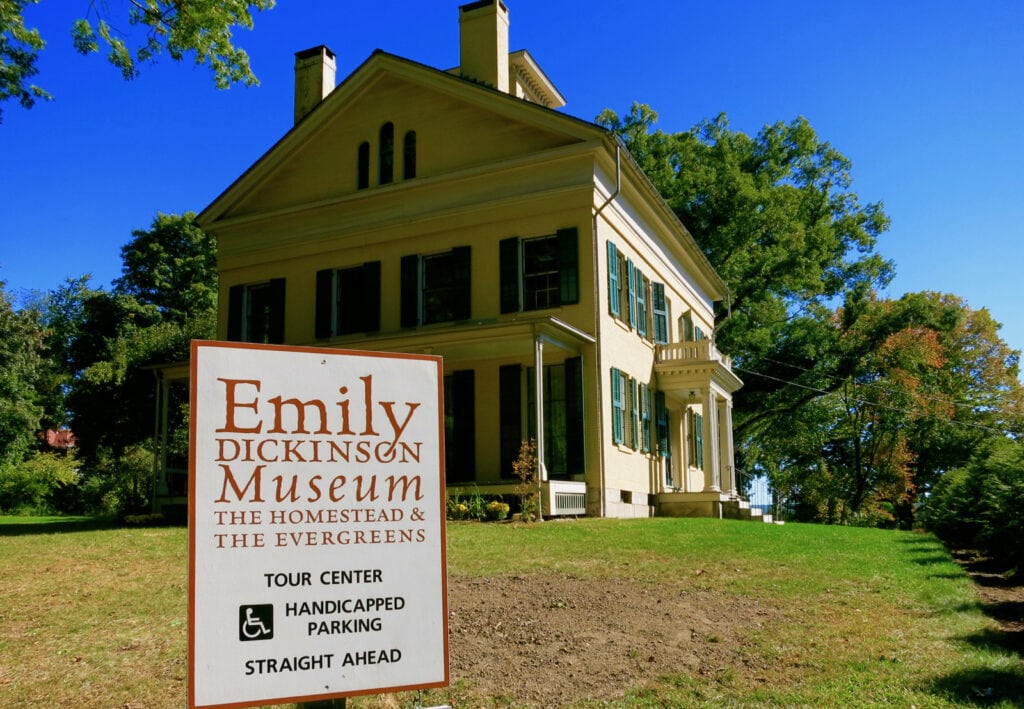 Emily Dickinson is one of the world's best-known female poets. Yet, when she died at age 55 in 1886, she was virtually unpublished.
By all accounts, Dickinson engaged in an active social life as a young woman. However, she became increasingly reclusive through the years. Her poetry was short, lyrical, and intensely personal. ("Hope is the thing with feathers" ).
After Dickinson's death, her beloved sister and her maid each discovered hundreds of handwritten verses in Emily's dresser drawers and trunks.
Dickinson lived most of her life (and spent most of her time) within the walls and gardens of this home in Amherst. Though by age 30 she expressed, "I do not cross my Father's grounds to go to any house or town," she would make short appearances in the parlor during Amherst's "social event of the year," – the Amherst College Commencement Teas, hosted by her father, Edward, a founder of the school.
A 90 minute tour includes The Homestead and Emily's brother's home, Evergreen, next door.  Tours on the hour March 1- Dec. 31, Wed-Sun 11-4, June-August Wed-Mon, 10-5, $15.
Located on the campus of Hampshire College along with the Yiddish Book Center (see below), this homage to the man who wrote and illustrated A Very Hungry Caterpillar and Brown Bear Brown Bear is as fresh and vibrant as his books.
The contemporary stone and glass structure encompasses a vast sunlit hall lined with several vibrant oil paintings, three galleries (one always devoted to Carle's work, the other two displaying a rotating roster of illustrious children's book illustrators), a comfy reading library with every Picture Book you can think of, a well-stocked gift/bookshop, and a popular Art Studio.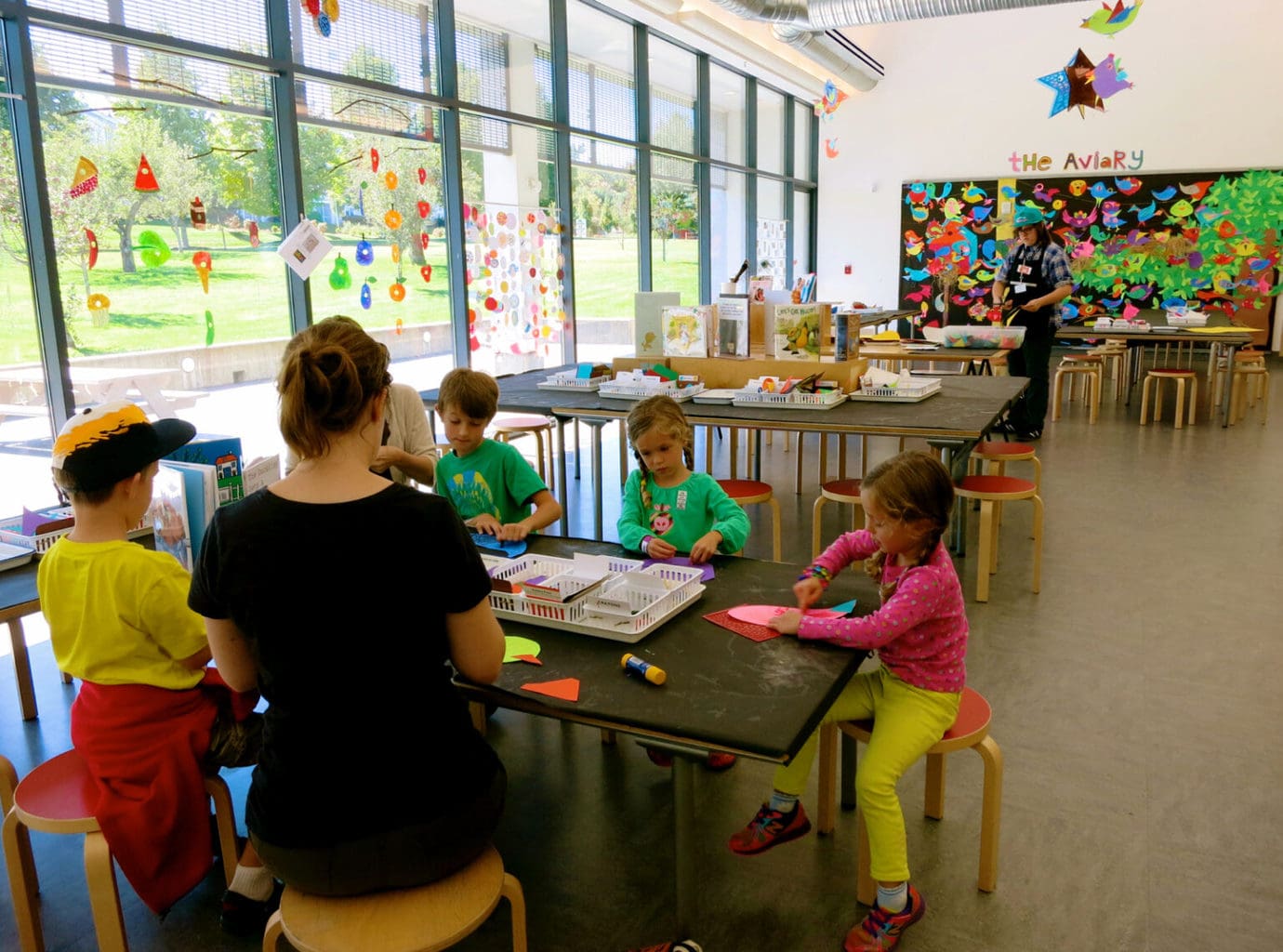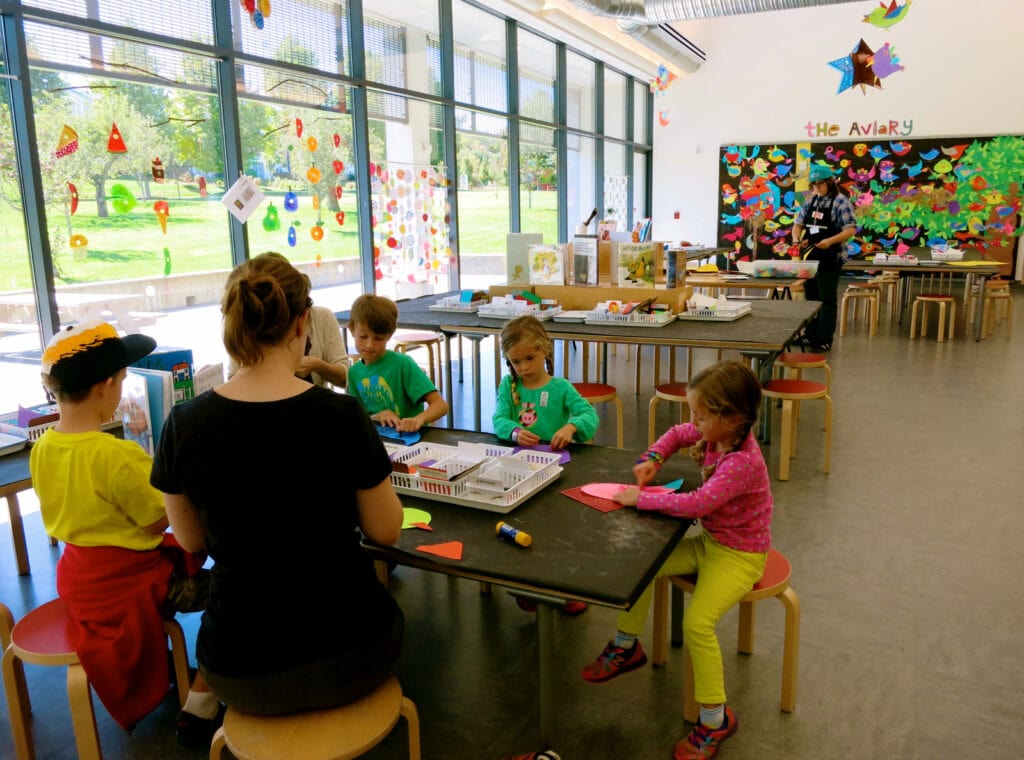 Though kids enjoy the galleries, the real draw for them is the fantastical Art Studio – free with admission. There, they can draw, cut, and assemble their own pictures, and work on art projects, with help from  Teacher docents. Open Tues-Fri. 10-4, Sat 10-5, Sun 12-5. $9 adults, $6 kids includes unlimited time in the Art Studio.
Travel writing is my schtick.  I am a Getaway Maven after all.  So, with what some would call chutzpa, I schlepped on up to Amherst MA to schmooze with the mensches at the Yiddish Book Center.
Even if you are not Jewish, you'll possibly know some of the italicized words in this section, proving that Yiddish is far from a dead language.
But in 1980, when Hampshire College grad, Aaron Lansky, was pursuing his Masters in Yiddish Literature at McGill University, he was hard pressed to find any books in that language.
This led to a request for books (posted on index cards) in the New York coffee shops that Lansky knew to be frequented by older Jews.
The response, you'll learn on an eye-opening visit here, was overwhelming. Over 1.5 million books – representing 40,000-70,000 titles – have been collected so far from vanishing Jewish communities around the world. Including Zimbabwe and China!
Books are a Portable Homeland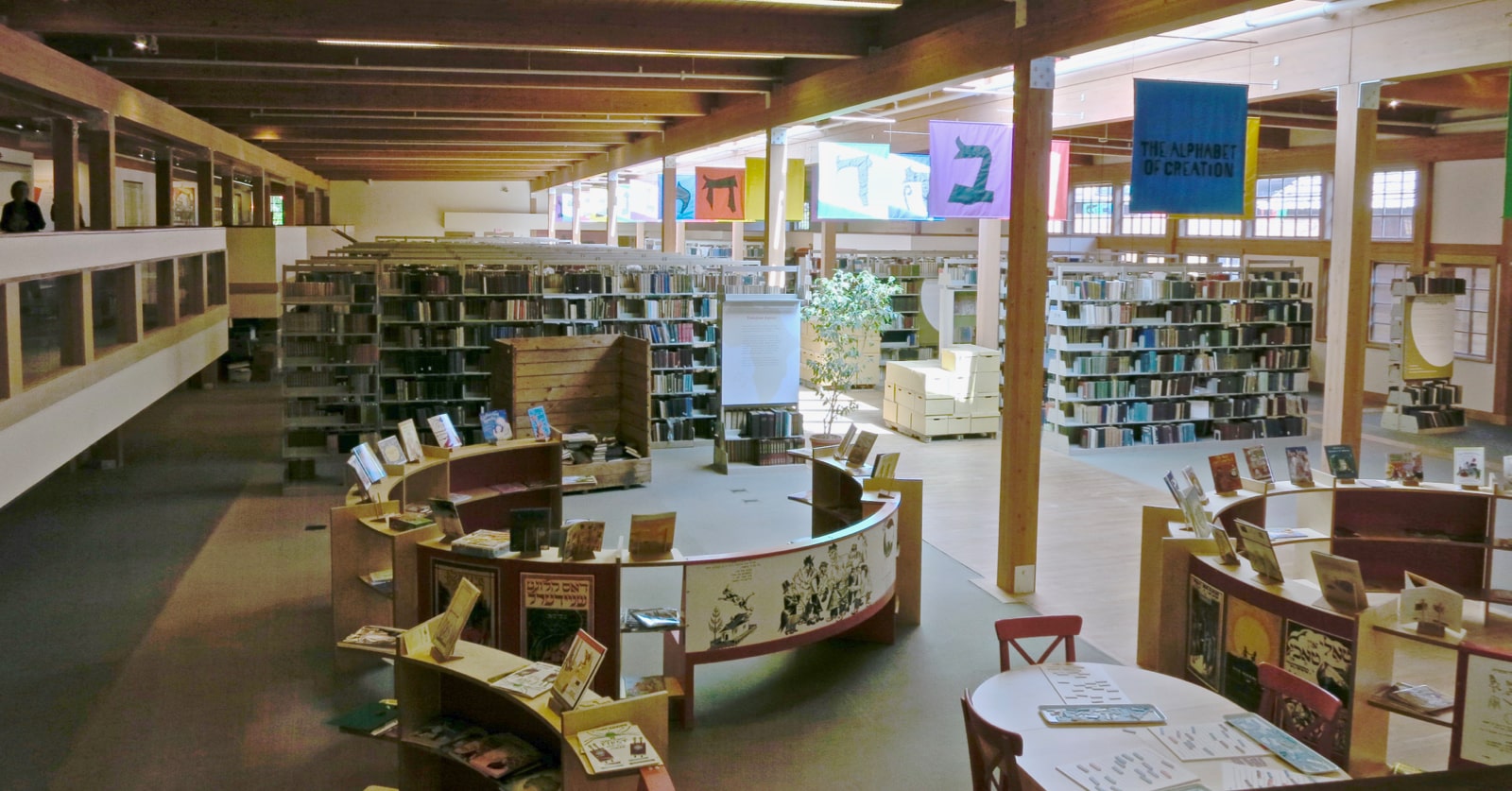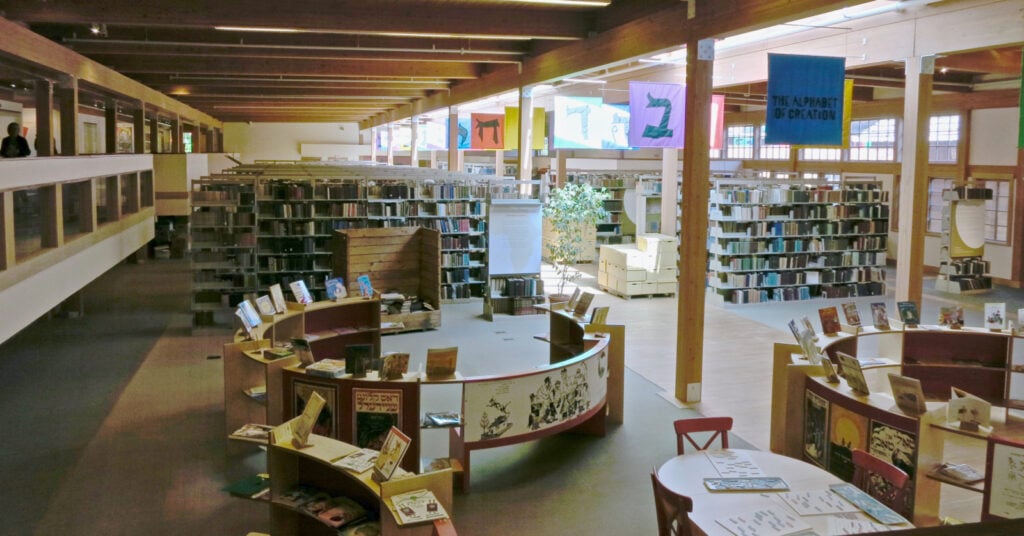 For Jews, according to Lansky, "books are a portable homeland." When he began collecting in 1980, Lansky felt he was "picking up fragments of this world and saving them for the future."
Walk into the 49,000 sq ft. Yiddish Book Center, currently recognized as "one of the largest Jewish Cultural and Educational organizations in the country," designed to look like an Eastern European shtetl.
Grab a self-guided tour brochure. Watch the 12 minute orientation video. And prepare to be immersed in all aspects of this foreign yet familiar tongue.
Along with stacks of books (with more both coming and going – the YBC has established over 600 Yiddish Libraries all over the globe), you'll find interactive exhibits, movie film clips, artifacts, video interviews, and a cornucopia of programming.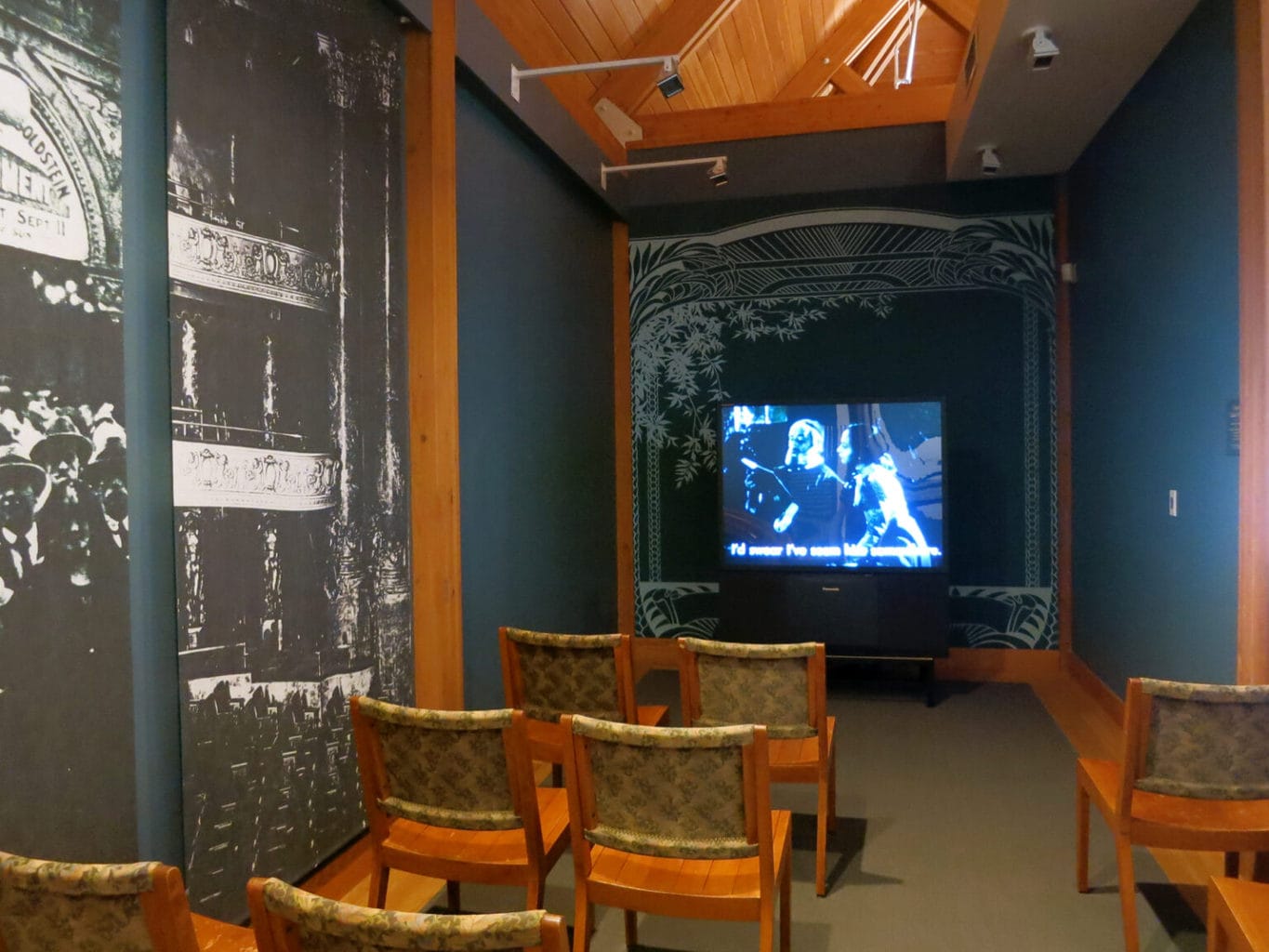 "People have been known to get lost here," says one docent. And she wasn't talking physically. Suggested donation $8. Open Sunday to Friday 10 a.m. to 4 p.m. Check website for holiday closings.
Best Restaurants in Amherst MA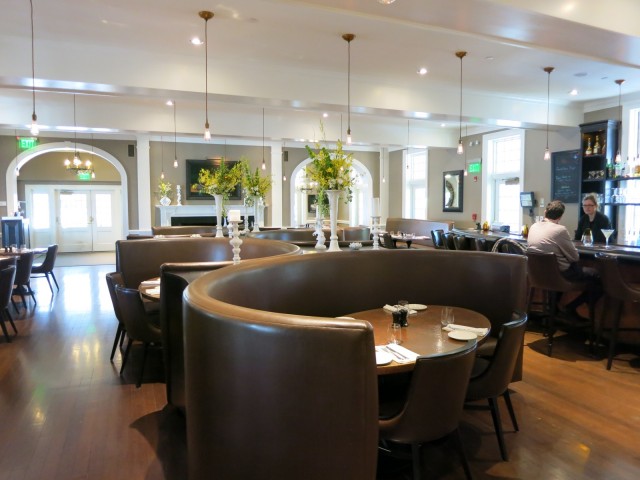 Set in the Inn on Boltwood (formerly the Lord Jeff Inn) 30 Boltwood is a departure from the traditional if there ever was one. Bare filament bulbs hover over copper tables and brown leather banquettes in a room where shiny white rococo ceramic candle holders and eggshell trim punch up chocolate colored walls and hardwood floors.
It's a funky, contemporary space. The locally sourced menu changes seasonally, but artisanal burgers and fries are consistently good.
Just up Route 9, on your way to Interstate 91, you'll find one fantastic, totally plant-based restaurant, Pulse Cafe. Besides artful salads and creamy-without-dairy soups, Pulse excels in wood fired pizzas and calzones. Even the customized Gluten Free pies are fantastic.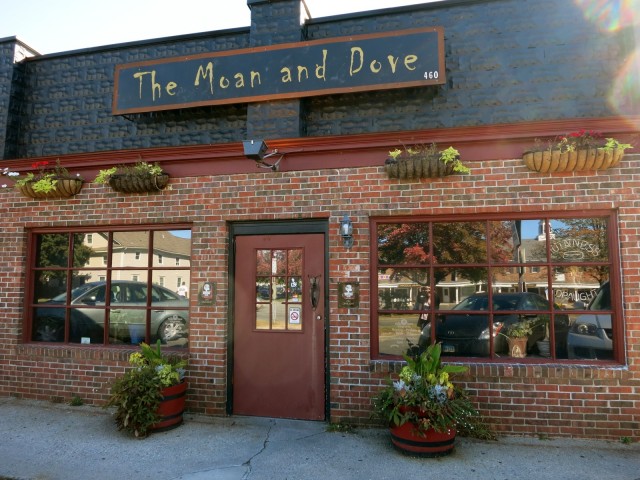 DRINK: Moan and Dove
A bit out of town on Route 116, you'll find high-end, craft beers and free peanuts. That's it.  These folks look upon beer like oenophiles see wine – as something to be appreciated, sampled and savored.
Best Hotels and Inns In Amherst MA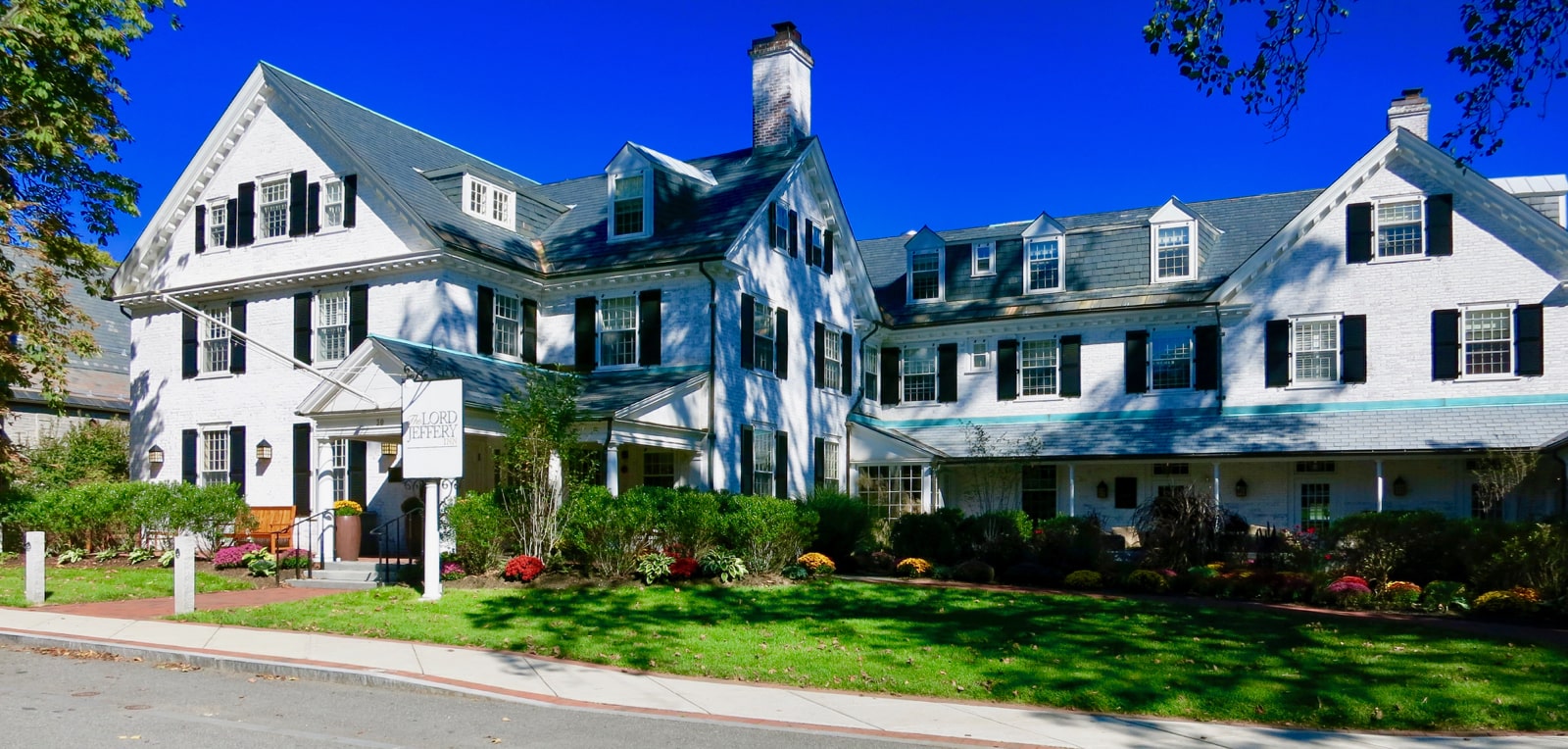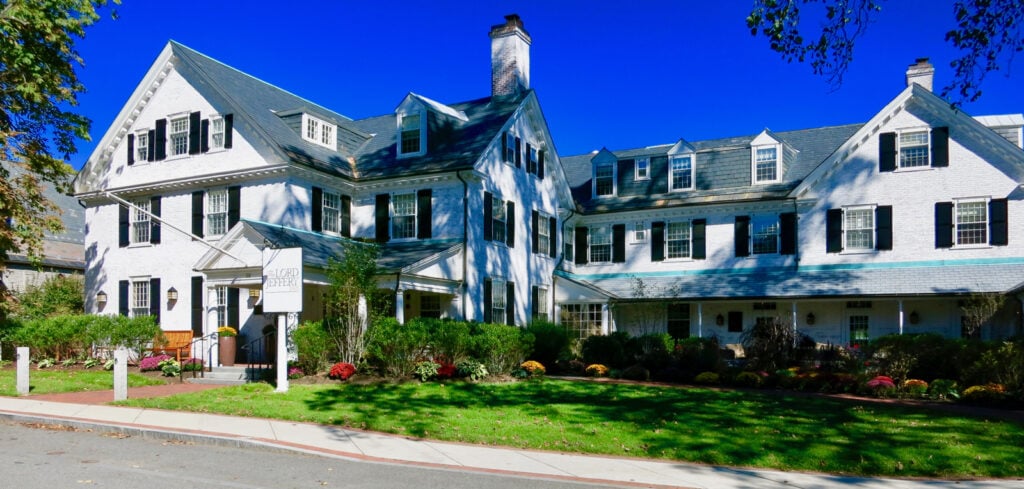 STAY: Inn on Boltwood (formerly Lord Jeffery Inn)
In 2012, the Inn on Boltwood (then, Lord Jeff) went through a $16 million basement to roof renovation. Updated rooms are decked out in Early American blues and crisp whites, Federalist furniture and luxurious bedding.
Some suites, done in sage greens, feature a switch-on gas fireplace.  Glass showers, white subway tile and black and white mosaic floor in each bathroom are vast improvements on the original. Rooms from $189 per night.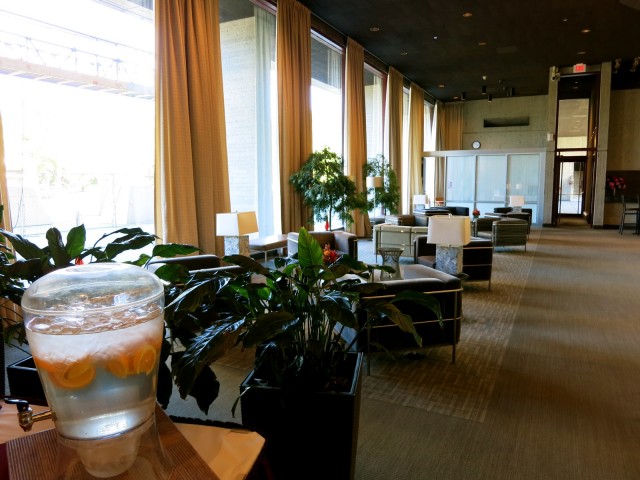 Once a cinderblock-not-much-better-than-a-dorm-room Campus Center Hotel, the renovated Umass Hotel @ Campus Center is now a hip place to stay in the Pioneer Valley.
The much-maligned drab concrete hallways are bright, wide, bold yellow and carpeted. They lead to charming rooms you'd never recognize if you've been here before.
Furniture is clean-lined and contemporary. It's quite a surprise to find Herman Miller ergonomic desk chairs, funky quilted bedspreads tucked into platform beds, oversized pillows, i-pod docks, 37" flat-screen TV's, and recycled polished concrete and glass bathrooms in a campus hotel.
You can't leave without taking the elevator to the top floor for unparalleled views of the surrounding valley and mountains. Extraordinary in the Fall. Rooms from $119 per night.