WHY GO: Morning fog envelopes New London CT like smoke from Benedict Arnold's deadly fires. In 1781 America's most noted turncoat led British troops on a raid that left this naval stronghold in cinders, destroying ships, homes and shops.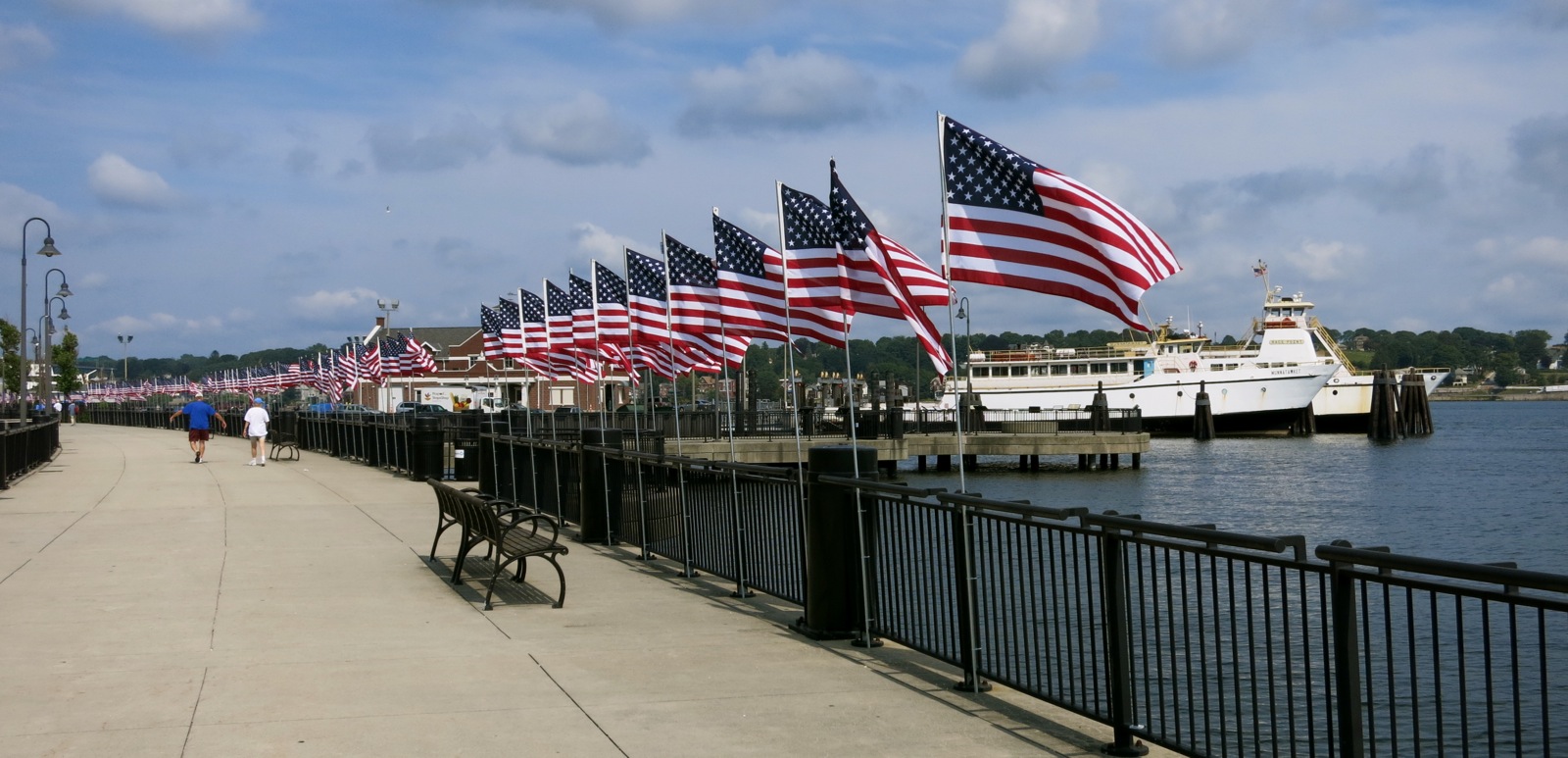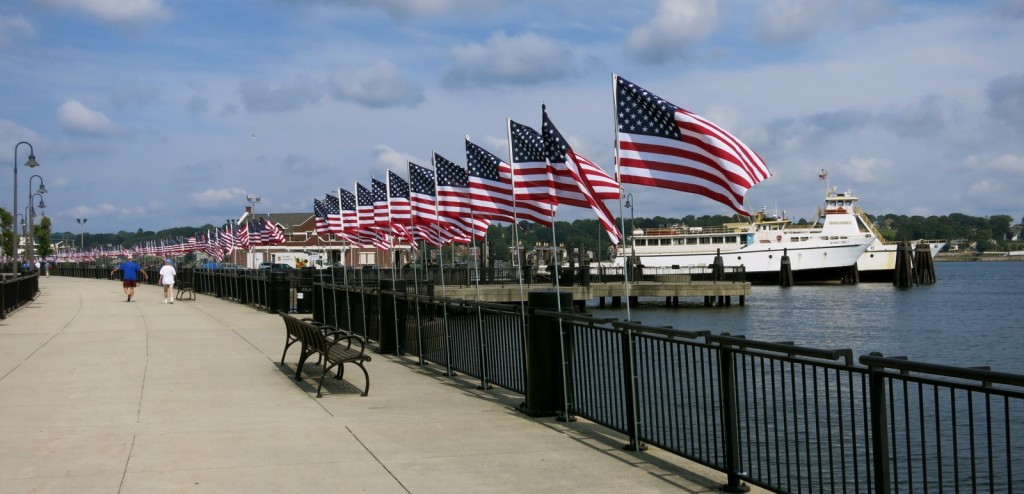 A hundred and twenty years later, a young playwright Eugene O'neill escaped his stern father and morphine addicted mother by "disappearing" into the thick New London fog on his daily swim in the Thames River – a block from his summer home.
New London is home to the country's oldest operating Custom House where the Amistad was taken and sold in 1839. It's also where the US Coast Guard Academy and headquarters of the company that makes the Navy's nuclear submarines are located. Some of these subs can be seen across the Thames River in Groton CT.
New London also boasts a world-class art museum, Connecticut College, and large ferries that roar multiple times a day to Block Island and Greenport, NY.
The USS Nautilus – the world's first nuclear propelled submarine is berthed in a museum complex alongside the Naval Base New London. A tour there is free, and should be a companion attraction to Mystic Seaport, just five miles away.
New London-Groton-Niantic Getaway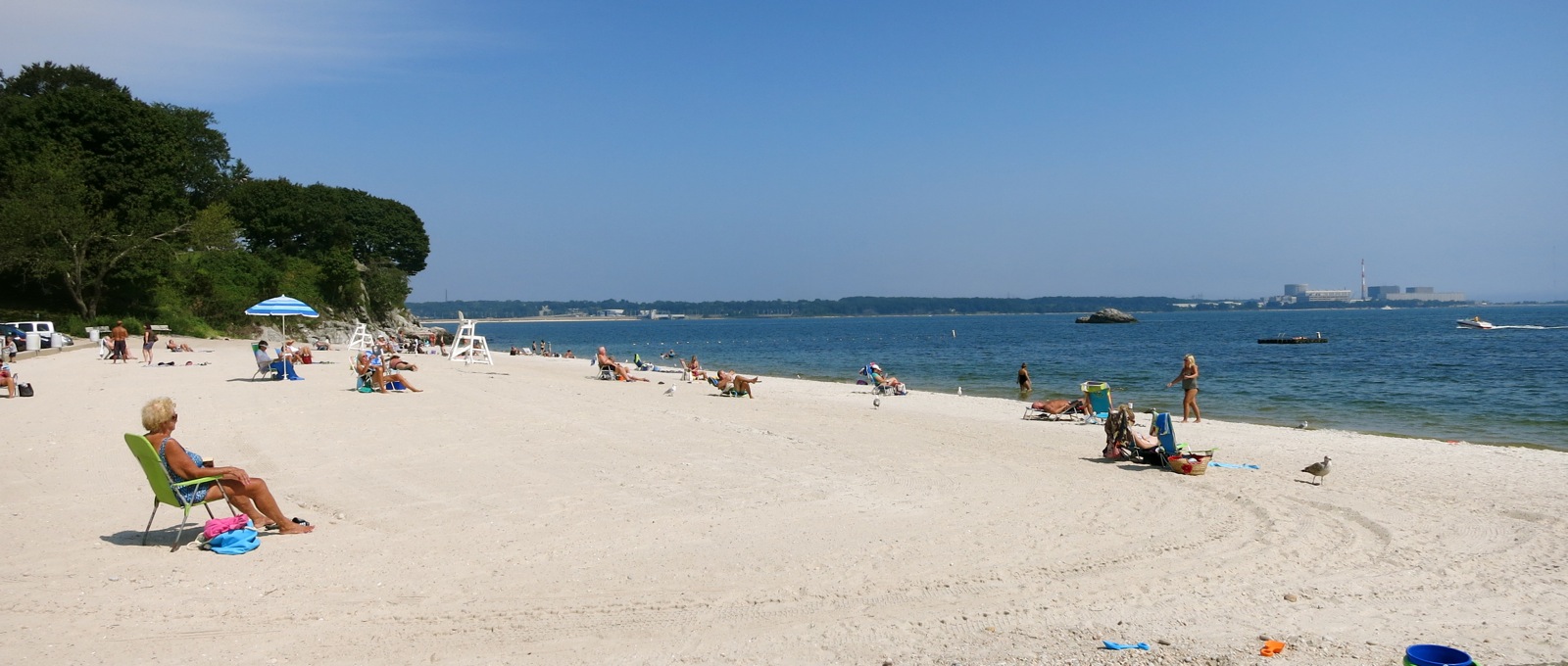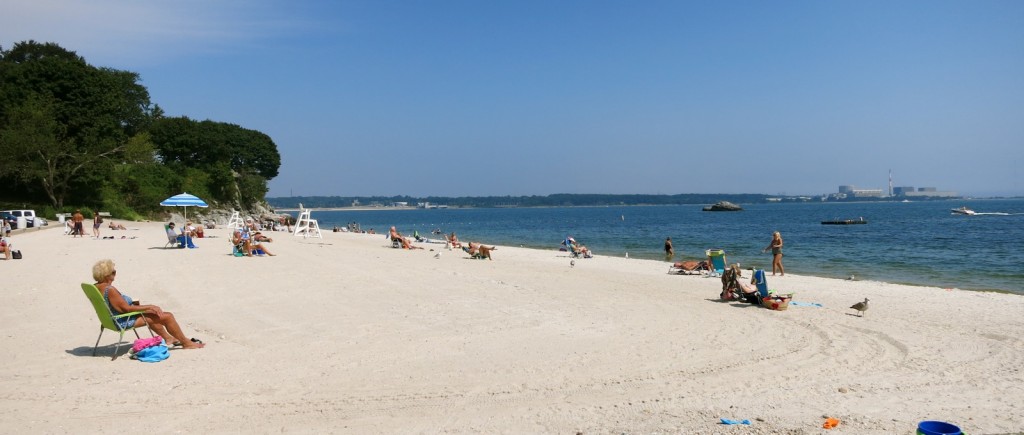 This Getaway takes you from New London/Groton and then six miles down the Connecticut coast to Niantic, which, despite the looming Millstone Nuclear Power Plant, and a dominant train track that mars views and cuts off a tiny Main St. from beaches, was once voted Connecticut's "Fan Favorite" town. Find out why. (Hint: it's got one of the most beautifully set B&B's in New England. And a Brigadoon-like river and cove).
As a boating magazine destination writer who favors "gritty ports," I choose to accentuate the positives of this patch of Connecticut – of which there are many. Come here, and it might well win you over as well.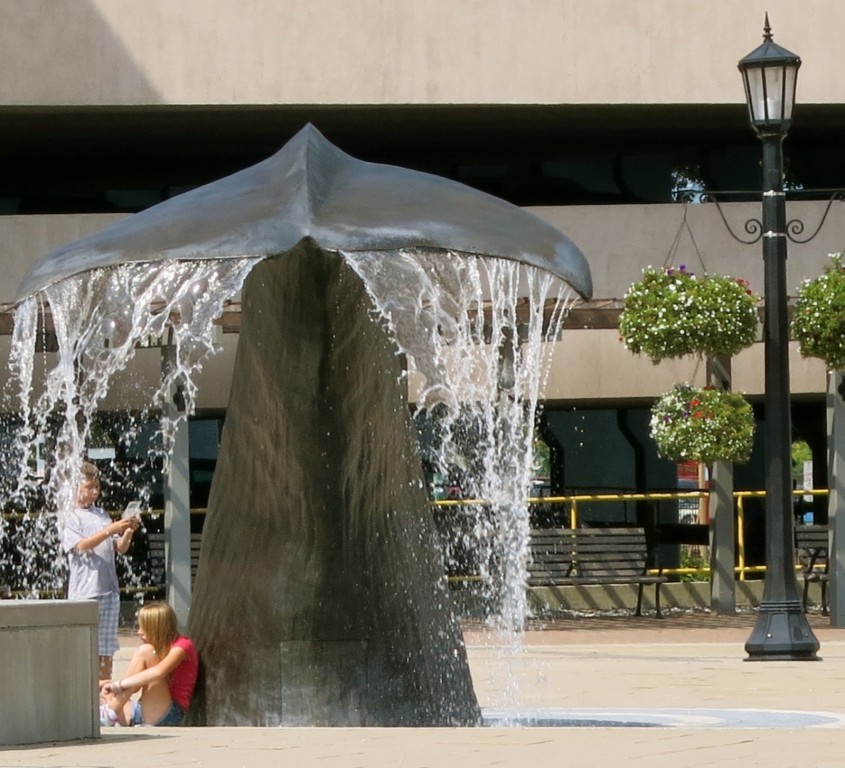 Things to do in New London, Groton, and Niantic CT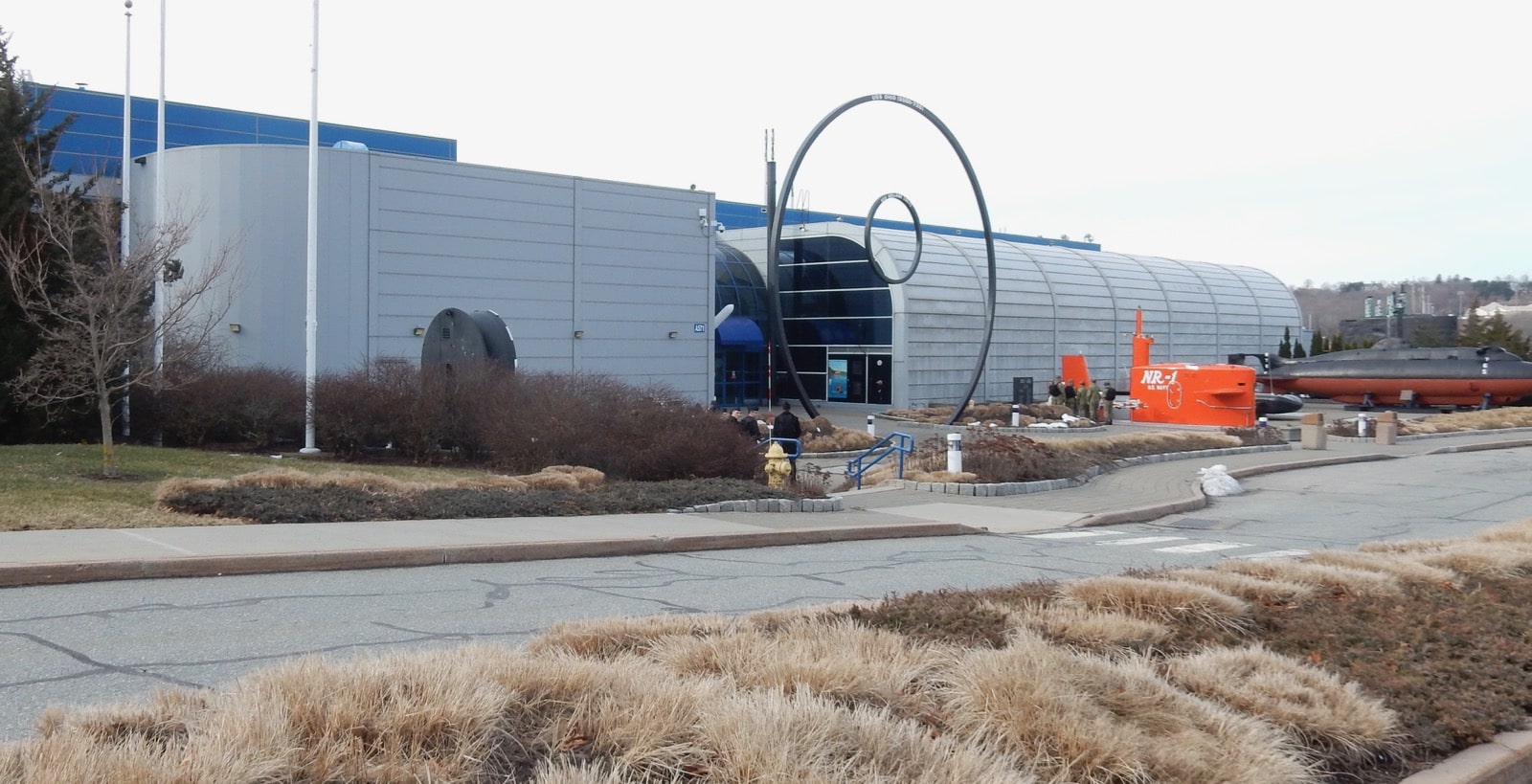 This somewhat unsung military museum and the first nuclear submarine in the world, adjacent to the Naval Submarine Base New London is is a must-see on the Connecticut Coast.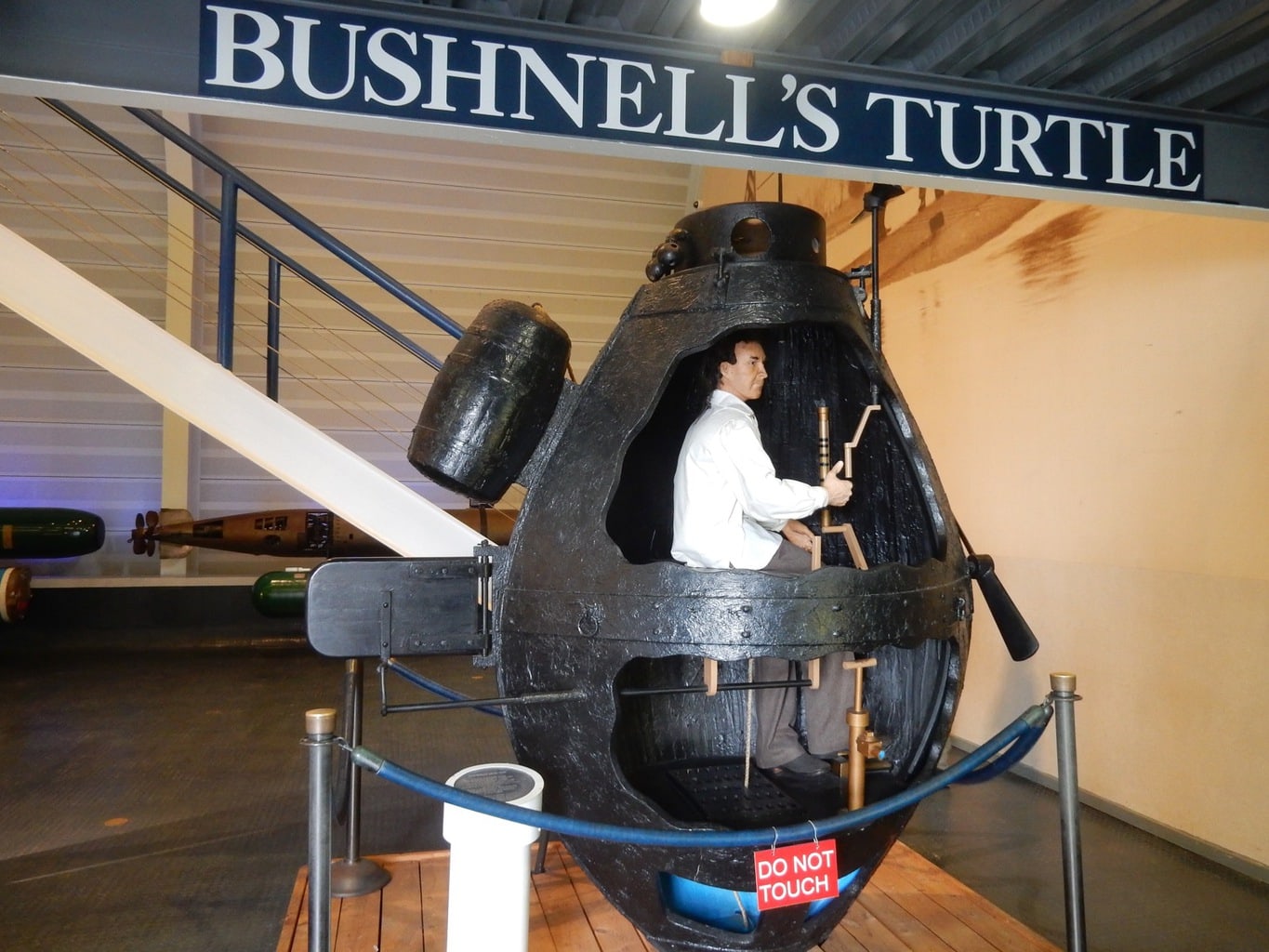 It's no surprise that the first Nuclear Sub was built in Connecticut. This New England State is an exemplar of Yankee Ingenuity. Key example? David Bushnell invented The Turtle, the world's oldest working submarine, here in 1776.
Bushnell created a vessel from two hollowed Oak trunks in the shape of turtle shells. Built to thwart the English Fleet, the sub was capable of diving 20 feet and attaching bombs to the hulls of British Frigates. Unfortunately, those plans failed.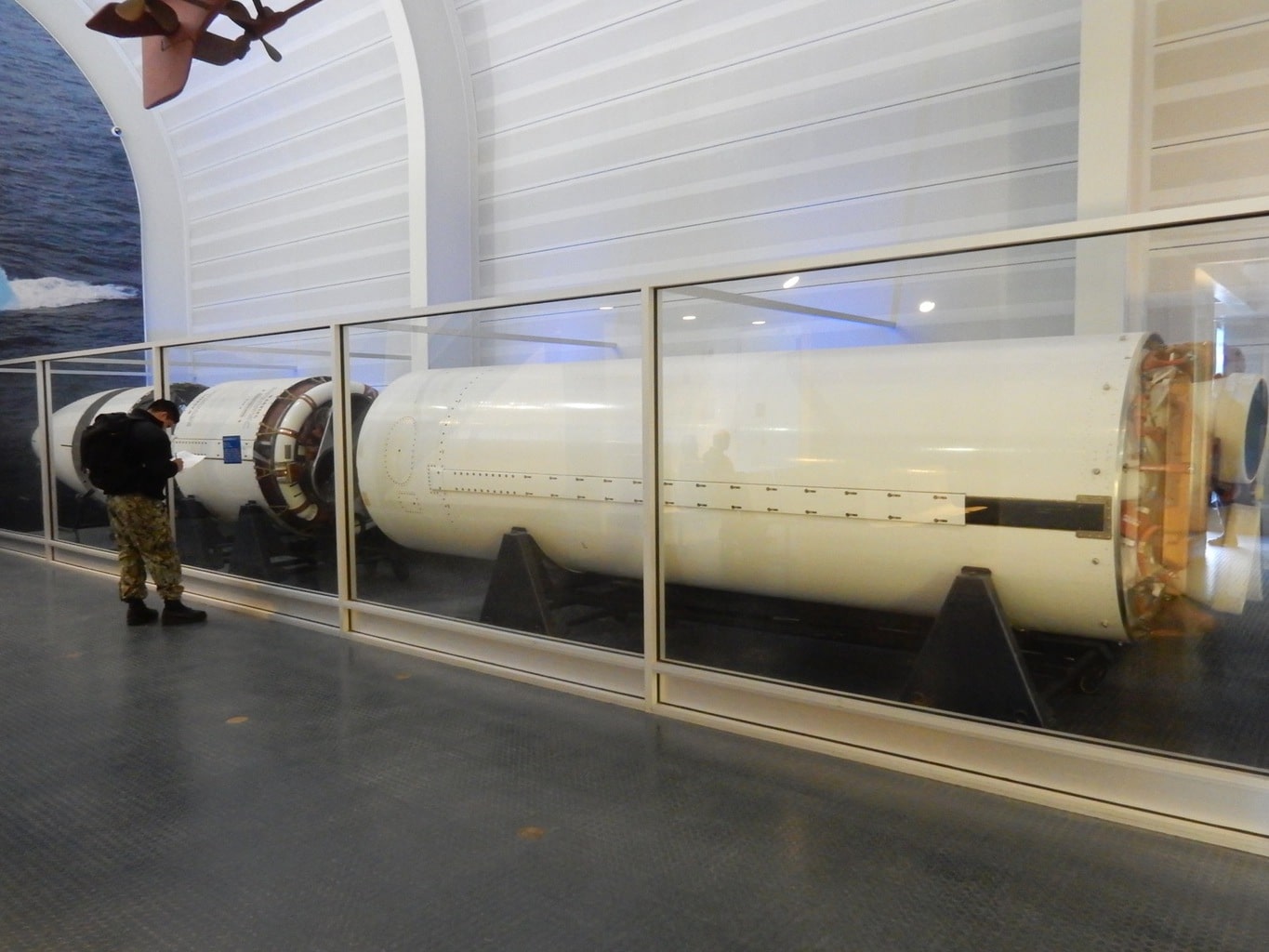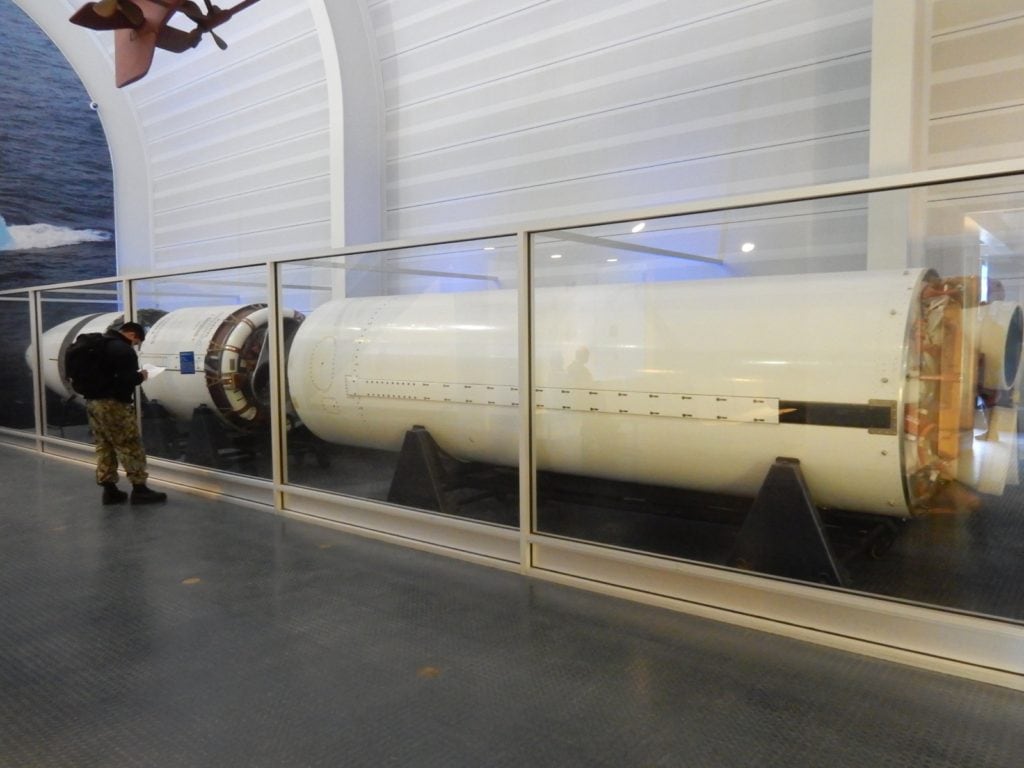 You'll find a model of The Turtle among an extensive collection of missiles, control panels, submarine models and videos of submarines and their payloads throughout the museum. The 31-foot long, 35,000-pound 4-section Polaris Missile, operational from 1964-1981, is terrifying in its heft and destructive power.
Self Guided USS Nautilus Tour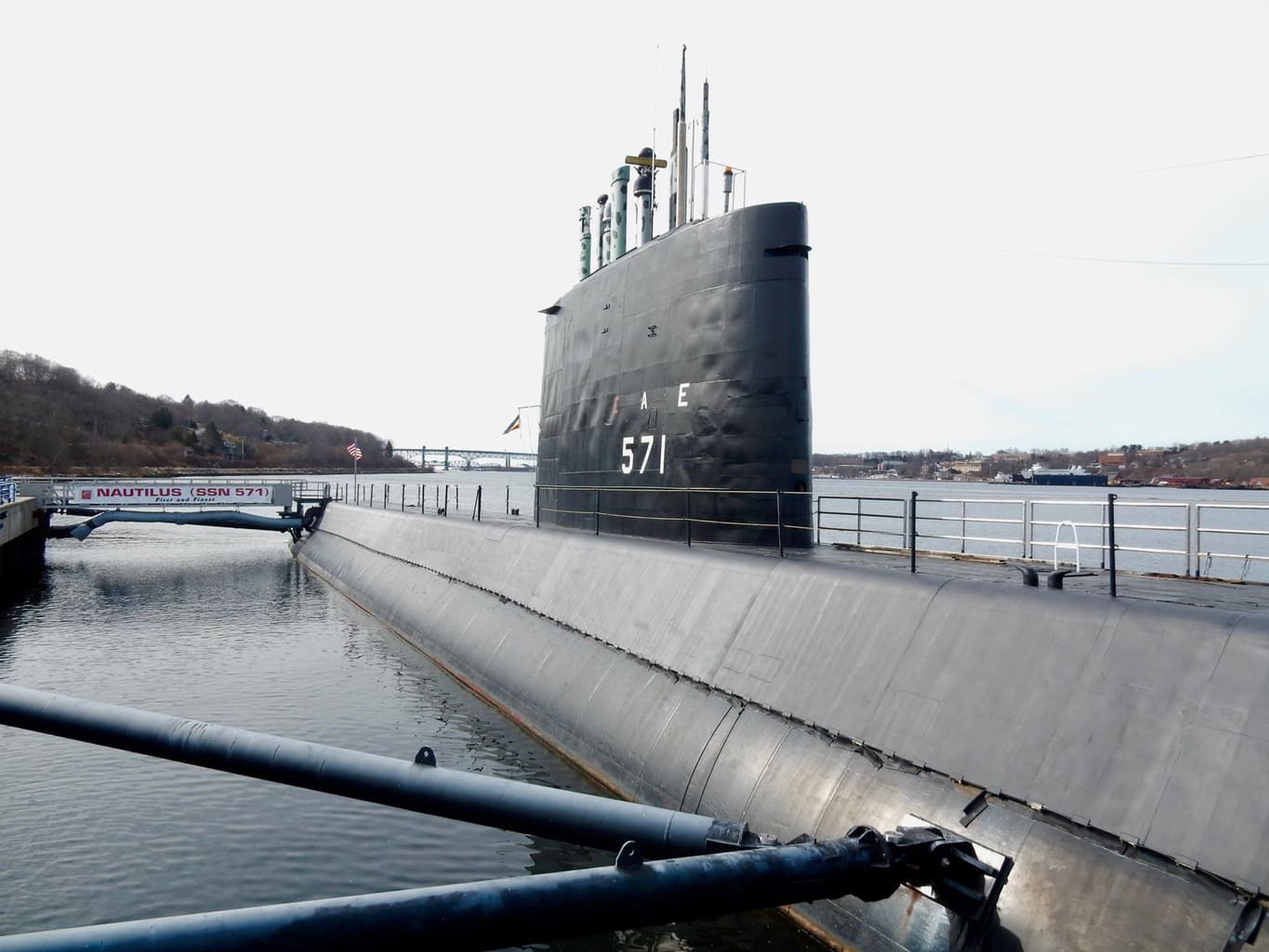 But of course, you came here to descend into and walk through the tight quarters of an underwater metal tube – the USS Nautilus. (FYI – there is no wheelchair accessibility. And forget it if you are claustrophobic or have problems climbing through narrow hatches with 18" thresholds or can't scramble up or down ladder-like stairways).
If you're OK with the above, you'll be rewarded with an intimate look at how submarine sailors lived and worked. An audio-tour of the vessel provides a fascinating look at military life in an underwater, constricted environment.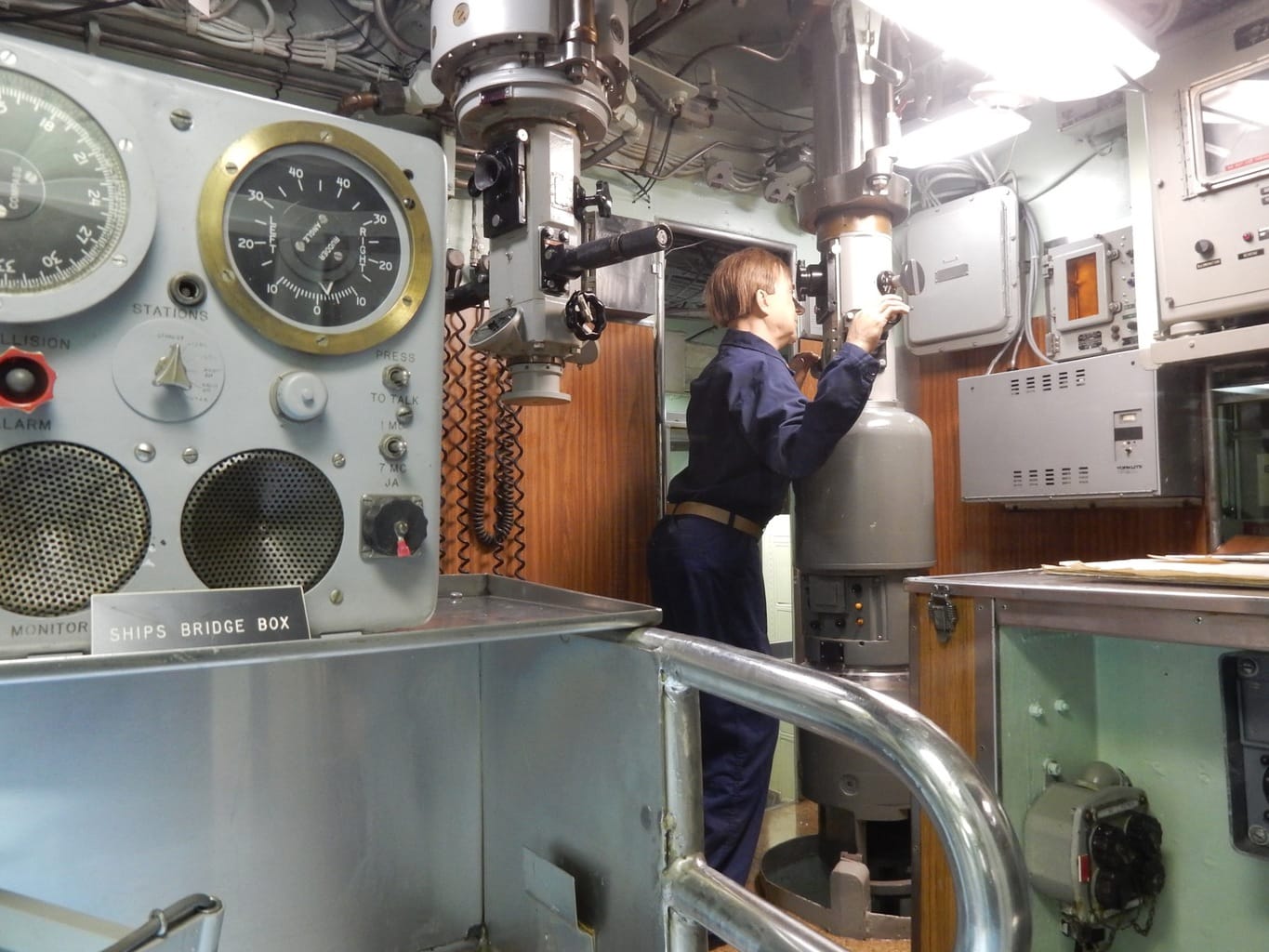 The decommissioned 700 foot long, nuclear-propelled USS Nautilus was launched in 1954. It was the very first nuclear-powered object, and the first ship in the world to cross the North Pole (August 2, 1958).
After serving in developmental testing programs and in military operations alongside other subs, in 1982, The USS Nautilus was designated a National Historic Landmark. It opened to the public in 1986 as part of the Submarine Force Museum.
World's First Nuclear Submarine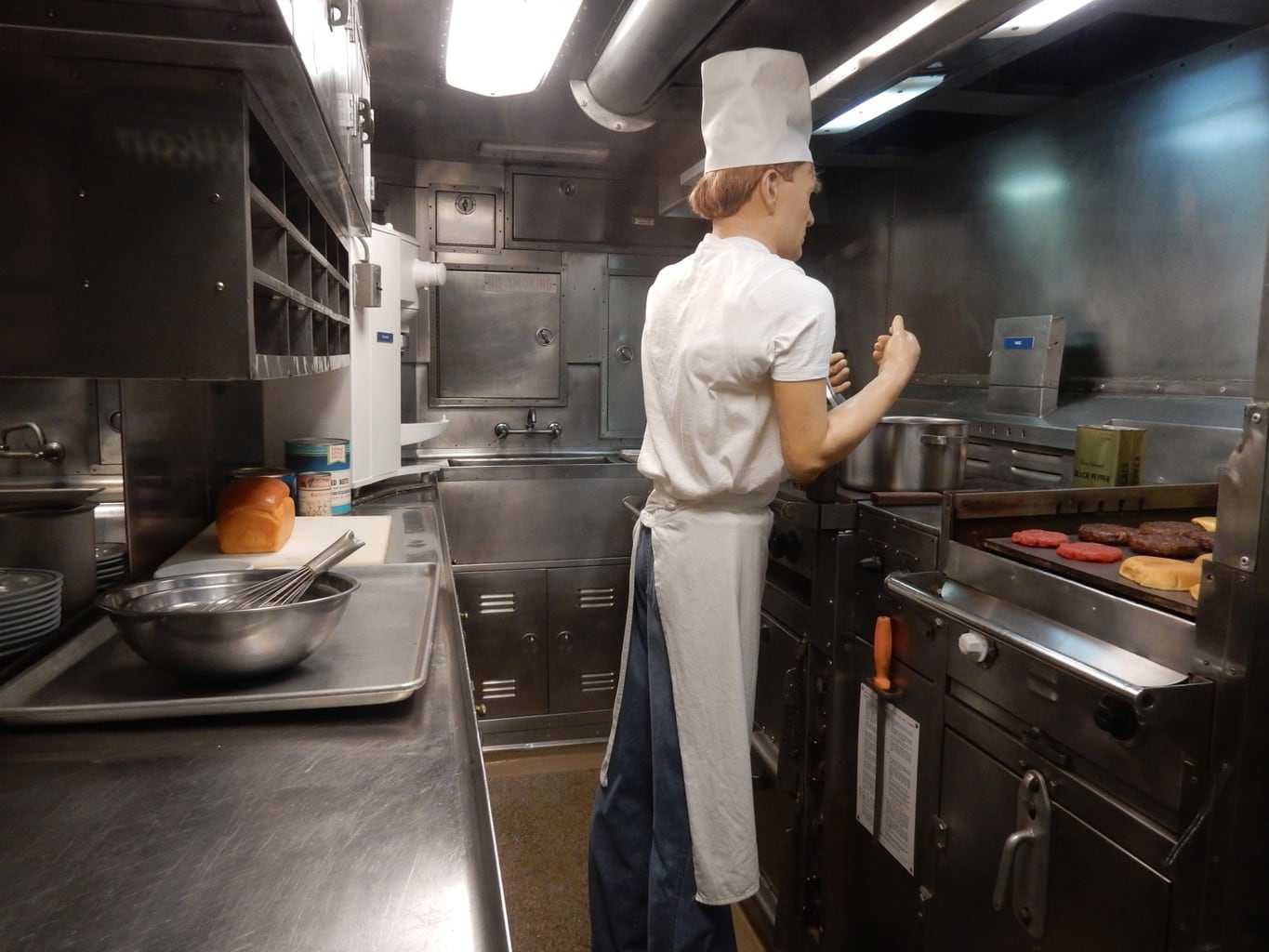 You'll receive an "Audio Wand," which activates a narrated overview of what you see in each portion of the ship. Descend 30 stairs into the Torpedo Room to begin. Each area features lifelike mannequins depicting the roles of crew members: from torpedo operators to chefs in the mess hall. Bunks were coffin-small though food was some of the best in the military.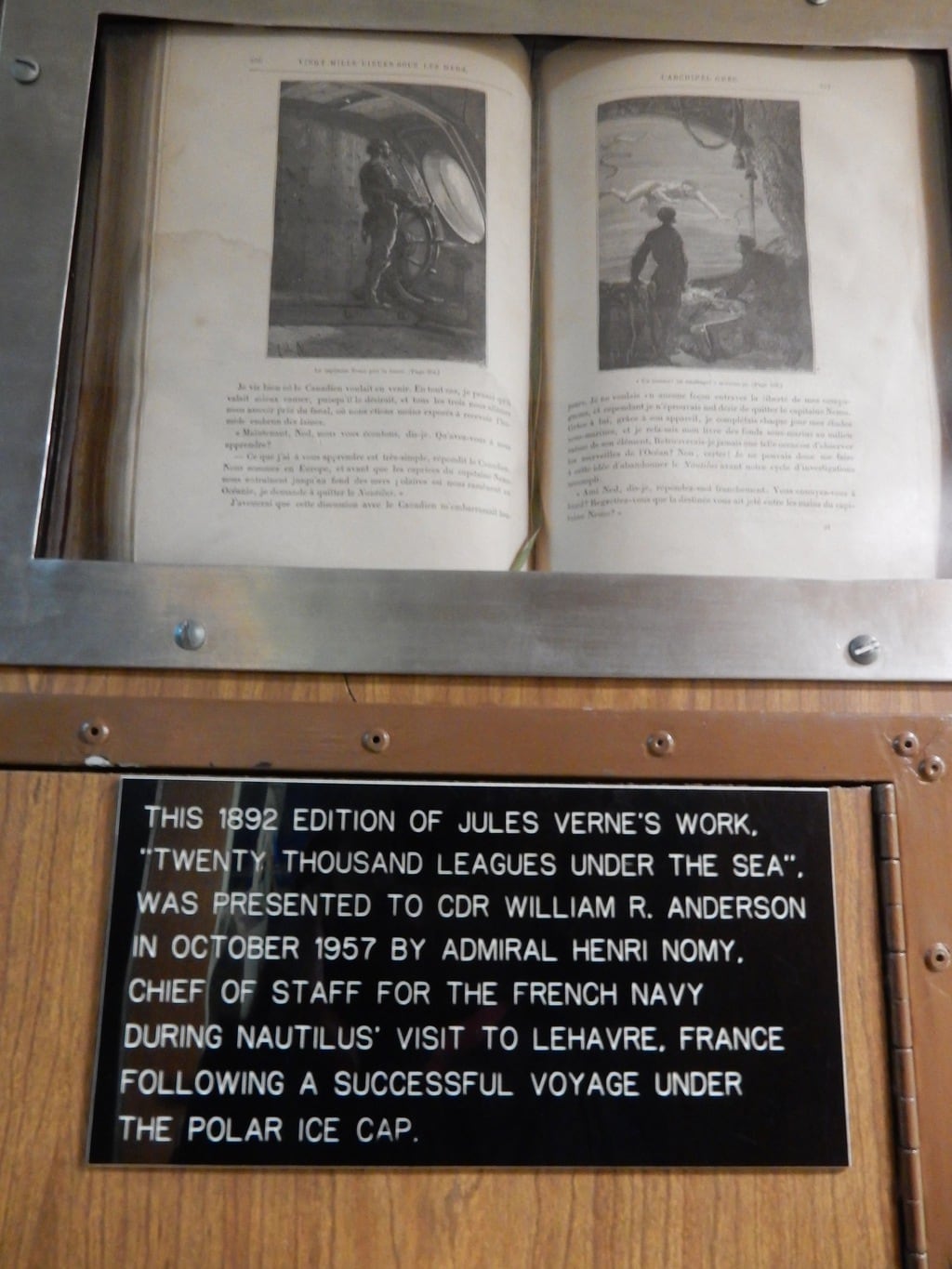 One of coolest "hidden gems" in the hold, on full display, is an 1892 copy of Jules Verne's 20,000 Leagues Under the Sea. Verne's masterful story featured a Captain named Nimo and a submarine called Nautilus – after which this ship is named.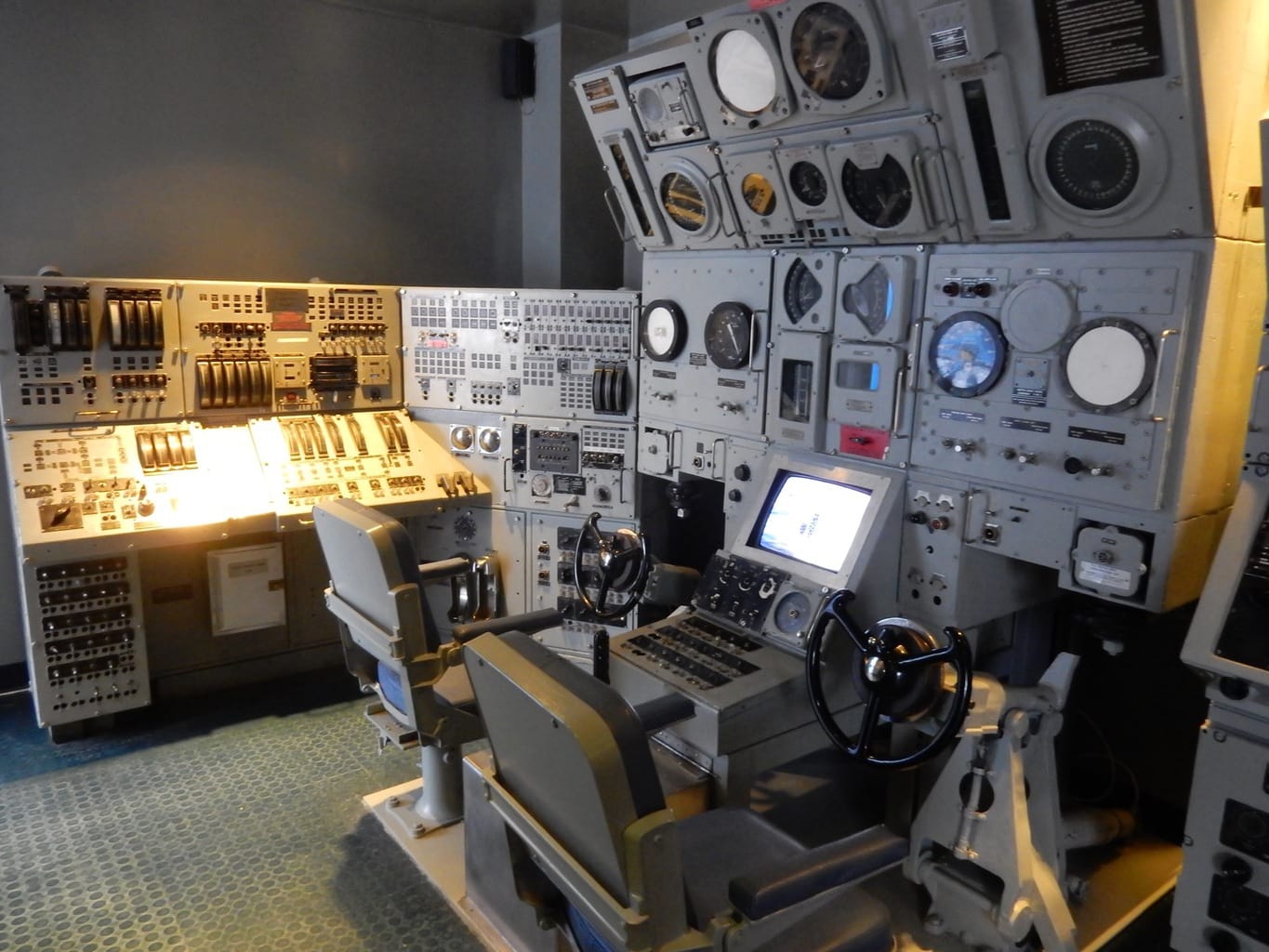 Plan at least one and a half hours for both the museum and submarine. Admission is Free, Open Nov 1-April 30, Wed-Mon 9-4, May 1-Oct 31 Wed-Mon 9-5. If you don't want to wait on line, come off season Winter, when you can get right on the submarine.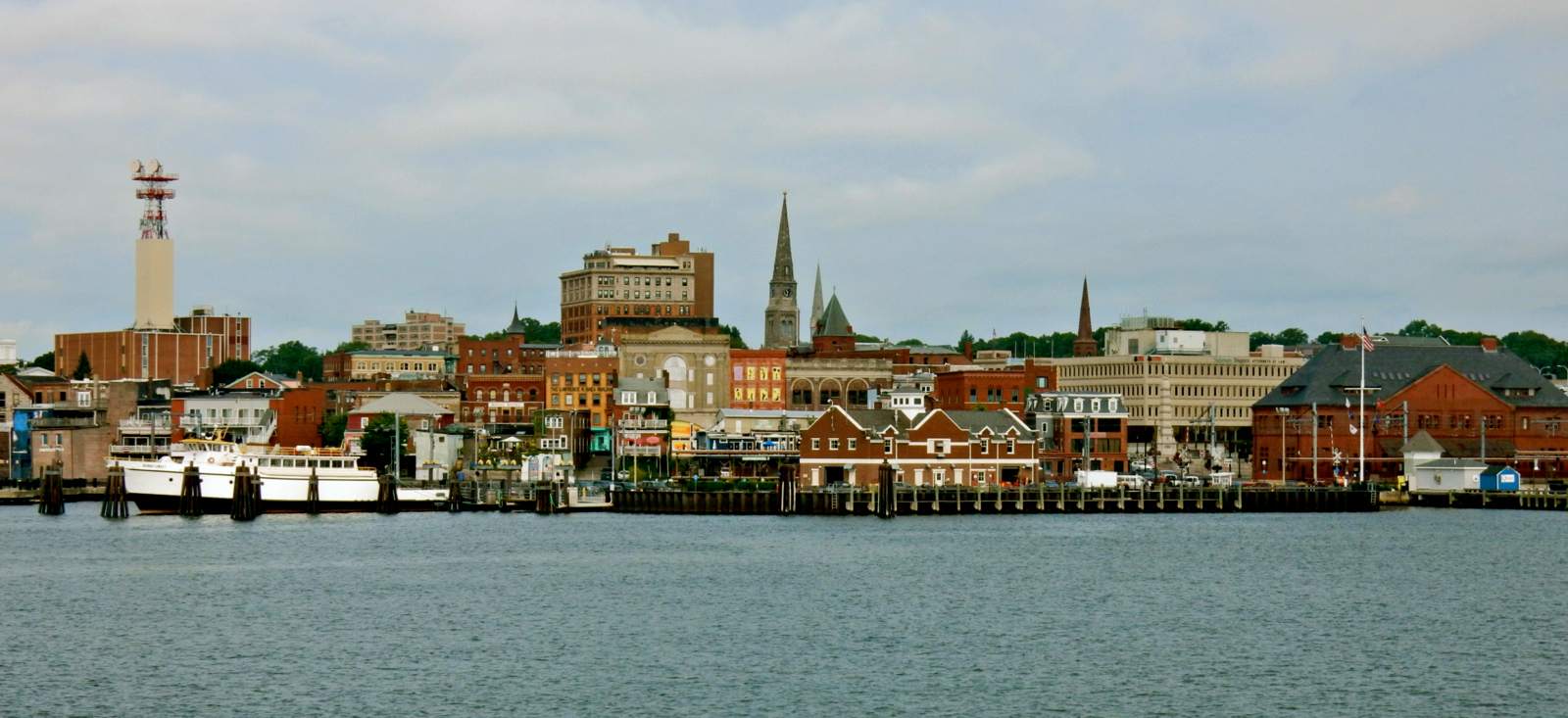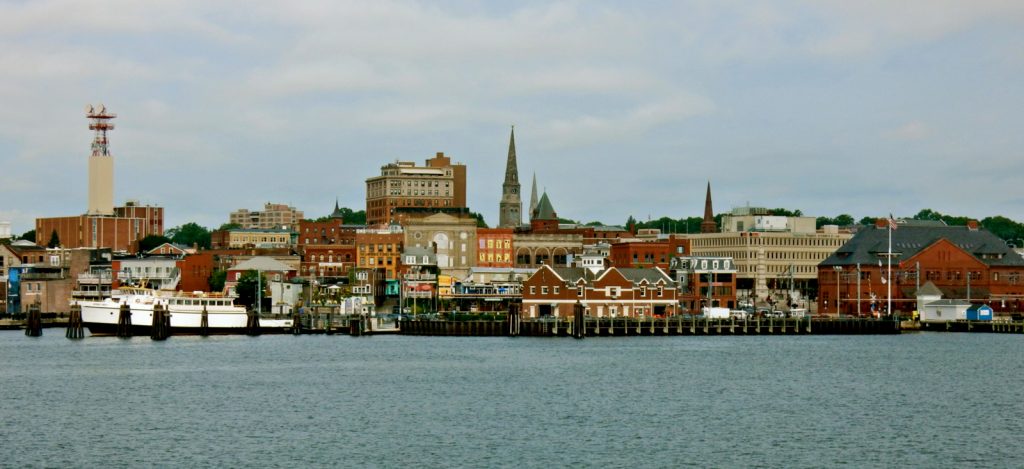 Nearly all of New London was burned to the ground by anti-American forces led by Benedict Arnold in September, 1781.
Today, relish the buildings that survived the inferno, as well as other architecturally significant structures from the mid to late 1800's – when shipbuilding and whaling created fortunes for many – now in various states of repair.
Members of New London Landmarks Commission are the enterprising guardians of these jewels, working hard to preserve buildings designed by leading architects of the day; Robert Mills (Washington Monument) and William Tuthill (Carnegie Hall) among other Colonial, Romantic and Victorian Era builders.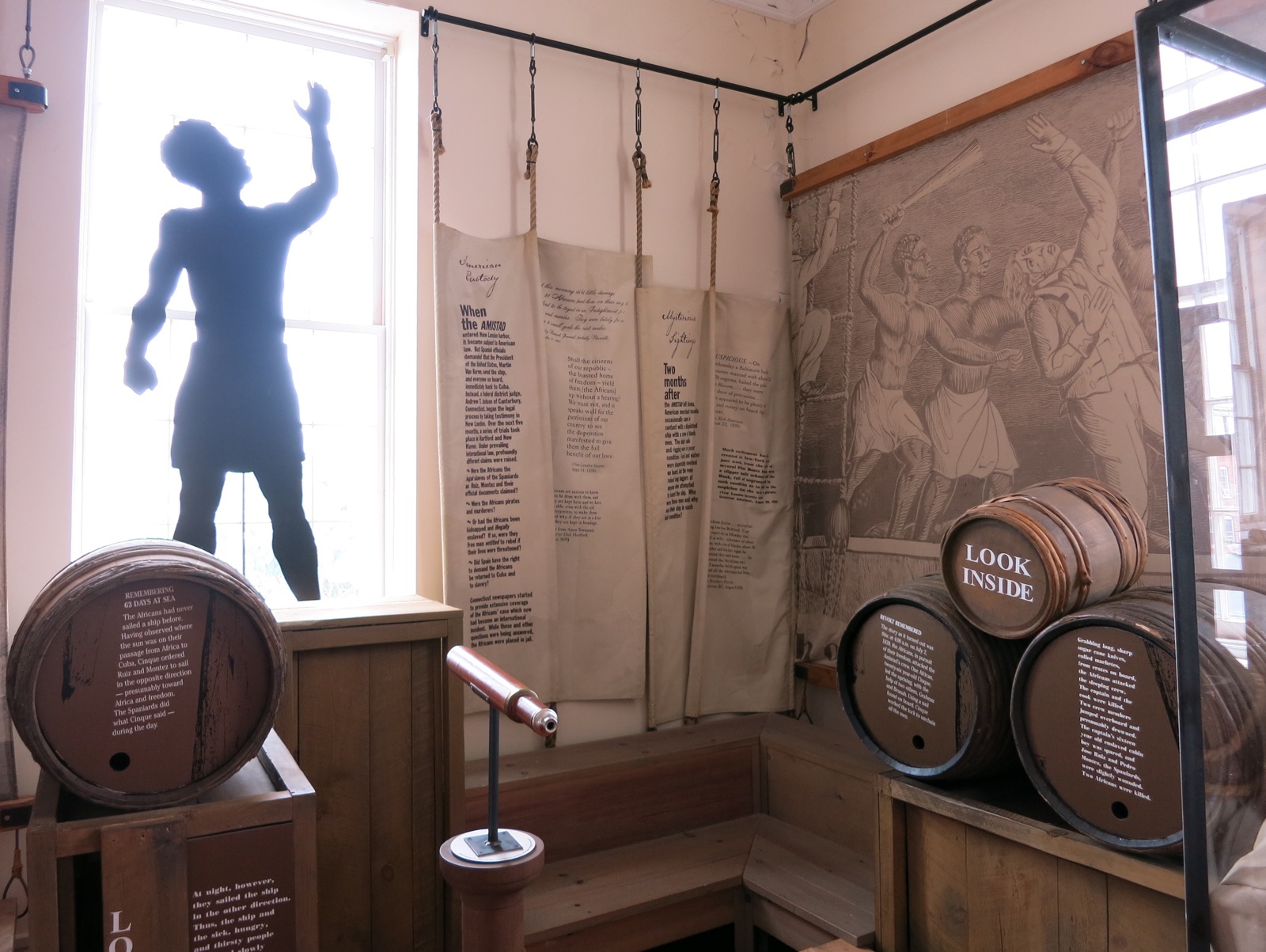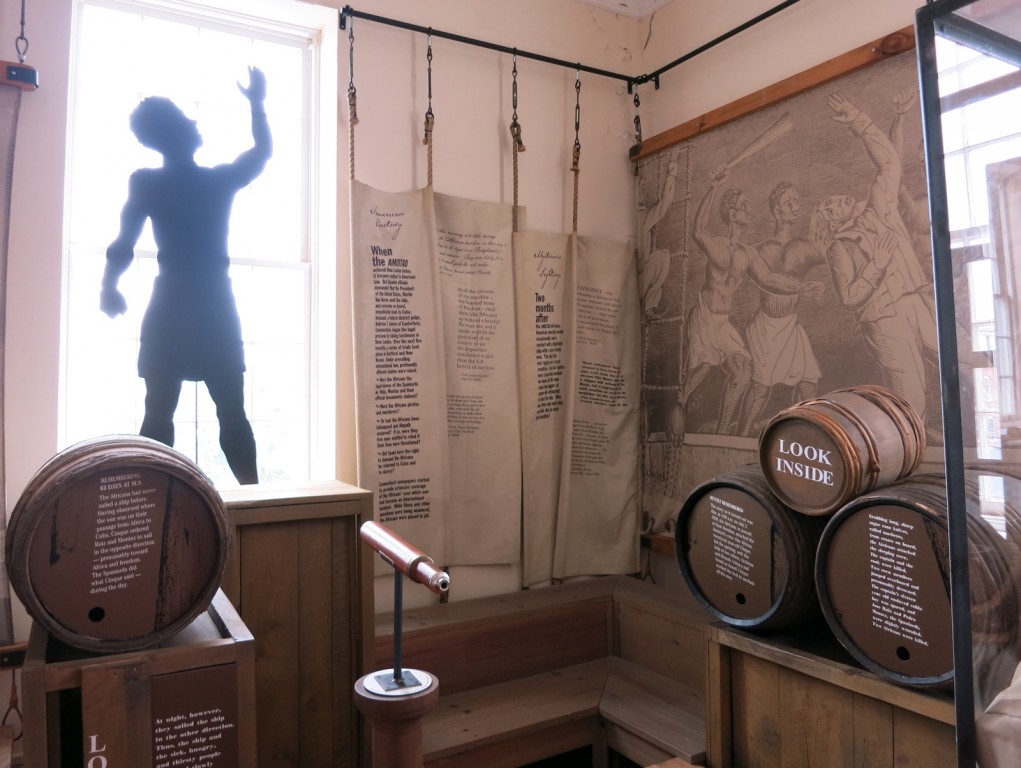 This granite structure played an important part in the Amistad story. Built in 1833-35 by Robert Mills (who also designed the Washington Monument), the New London Customs House (still in operation albeit with one push-button phone sitting atop an official podium) is the "oldest continuously operating Customs House in America" and has seen its share of riches, cargo, contraband and illegal slaves.
In 1839, fifty-three men illegally abducted from Sierra Leone killed the captain and cook aboard the ship Amistad on its way to a Caribbean plantation. Found tattered off of Long Island, NY, the Amistad was hauled to New London, CT.
The story of this fraught ship is told in a very impressive interactive exhibit in this Custom House/Museum which also features rotating lenses from nearby lighthouses, foghorns (a school group favorite), and a collection of beautifully preserved diving helmets from the early 19th century. Open Tues-Sun 1pm-5pm daily.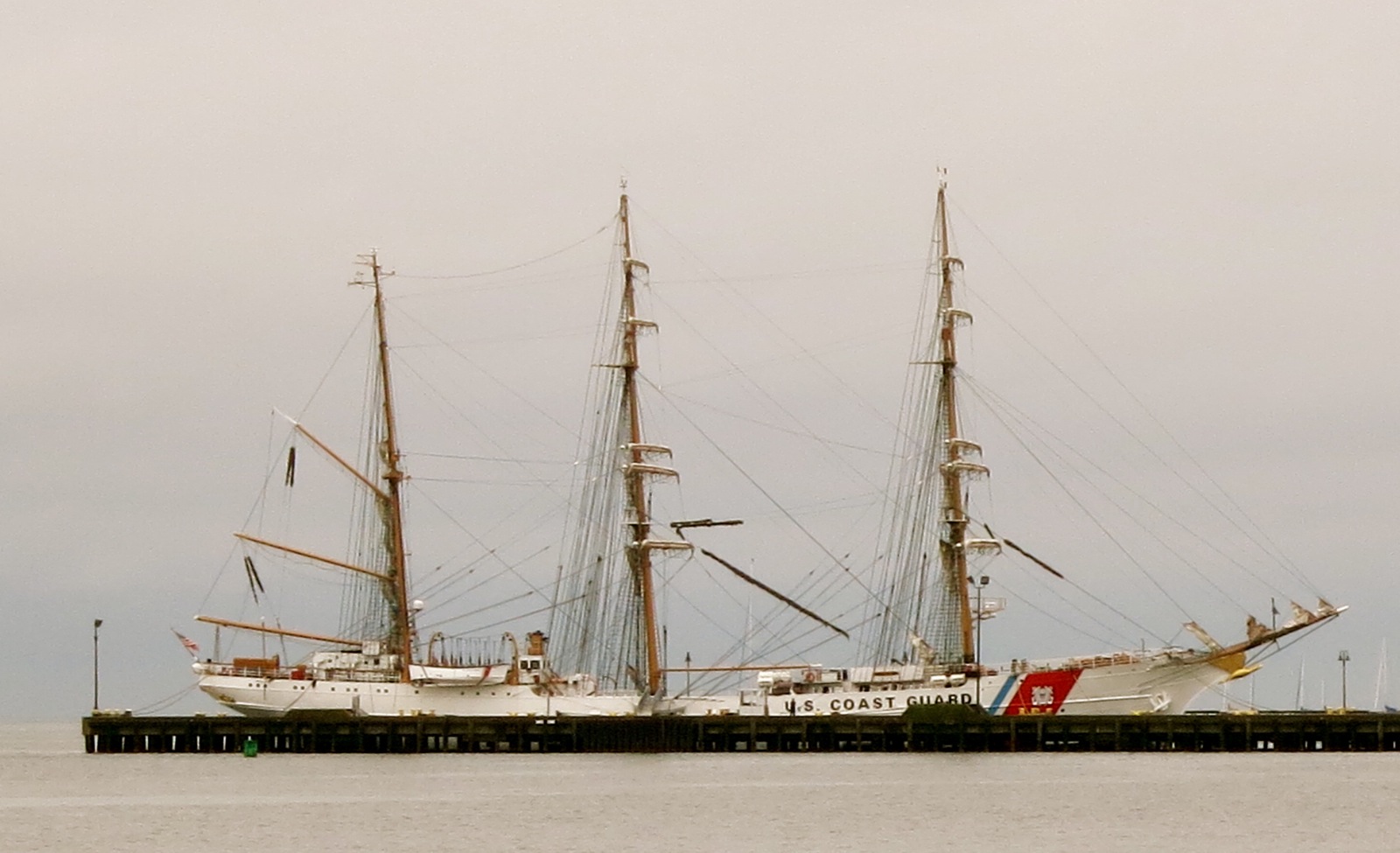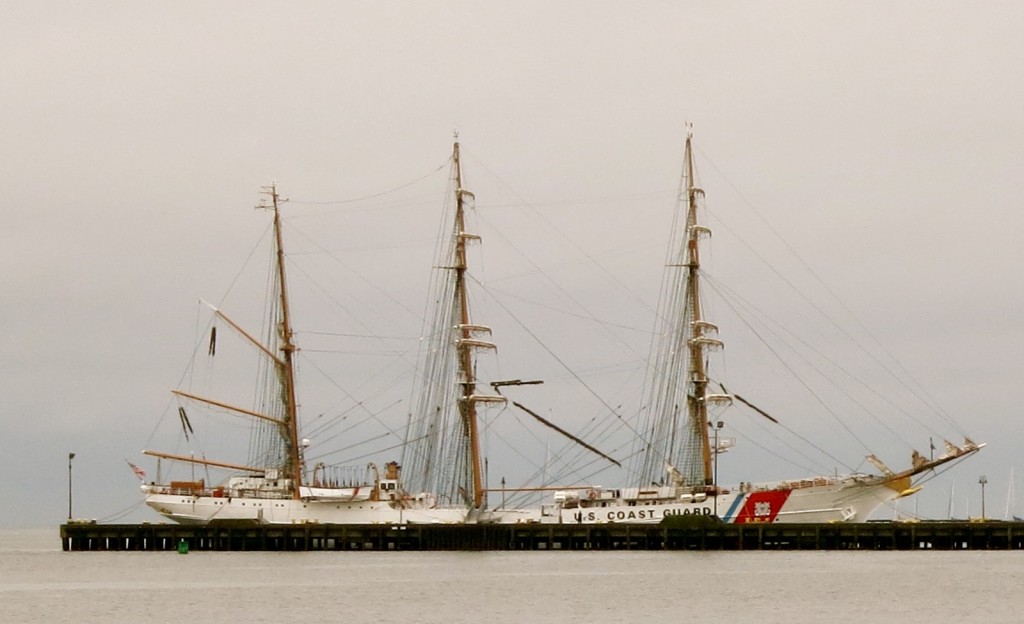 VISIT: Coast Guard Academy and Museum, New London
The complicated history of the Coast Guard is well documented in this 3,500 sq. foot museum on the campus of the US Coast Guard Academy.
Discover this often forgotten branch of Homeland Security, take a campus tour and/or enjoy the view of the Thames River. Best Mavens trivia; the Tall Ship barque Eagle was built in Germany in 1936 and originally used to train Nazi naval cadets.
It was confiscated by the US after WWII, and has been used ever since to train American Coast Guard cadets. Plans are afoot for a much larger, interactive museum in New London. Stay tuned for the opening of the National Coast Guard Museum sometime in the not too distant future. Museum open Mon-Fri 9-4, Sat. 10-4, Sun. 1-4 during school year. See website for summer hours.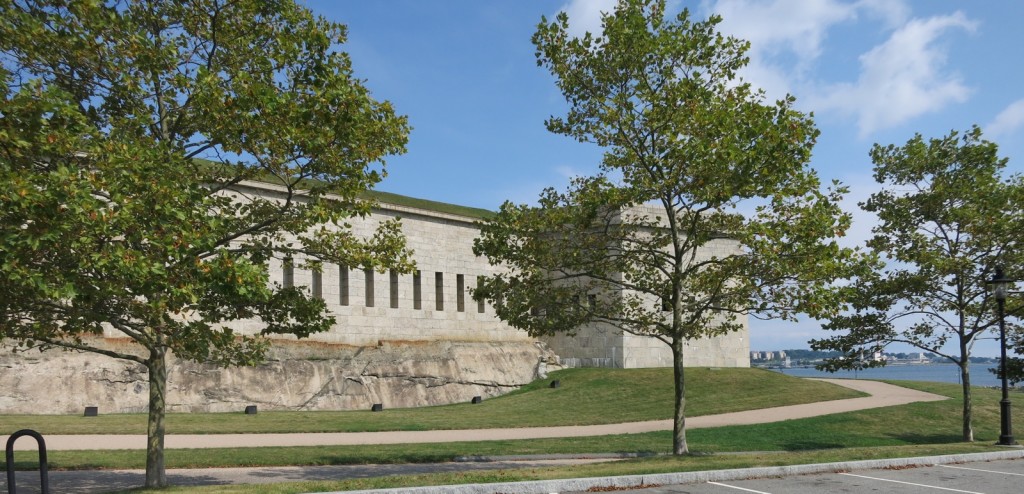 The last of three forts built on this site, it was obscured by trees and dilapidated buildings until 2002. Now, a Visitor's Center attracts adults and kids with a real periscope and interactive kiosks allowing history-buffs to build their own forts and detect submarines.
And the fort itself – an Egyptian Revival design built between 1839 and 1852- allows marvelous views of the river. Where else can you teach a kid about our maritime past then look outside and see a submarine go by?"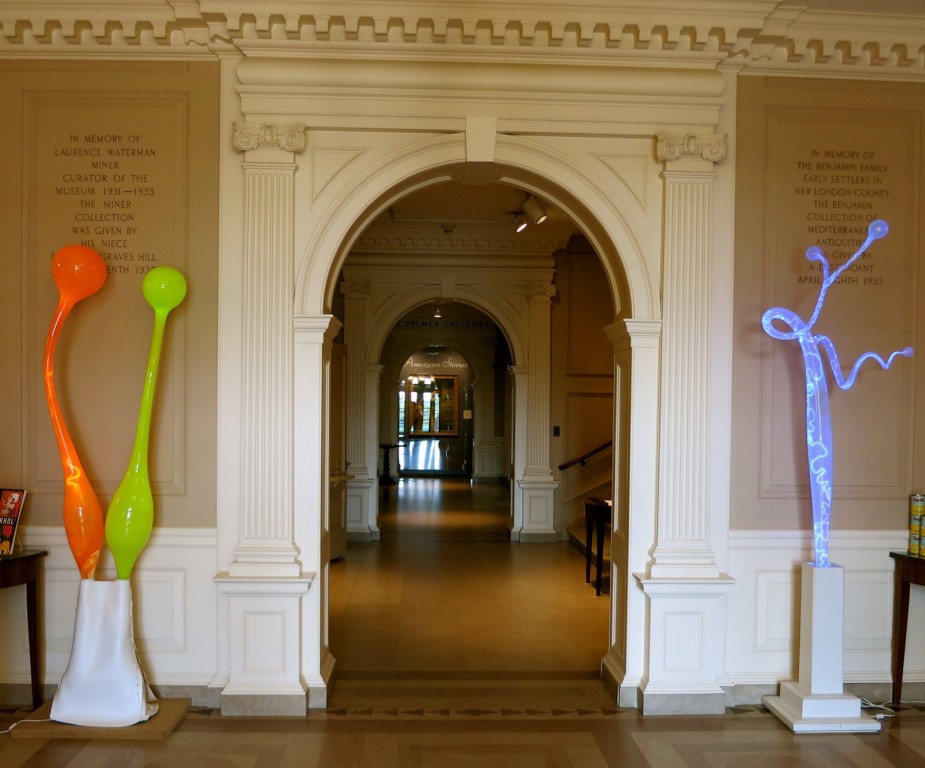 The 70-year-old neoclassical Lyman Allyn sits on 32 hilltop acres. The museum showcases an abundance of Connecticut impressionists, art from the Hudson River School, and other American artists.
Don't miss the centerpiece of "American Stories" Hall – the portrait of town heroine Abigail Hinman. Draped in velvet finery, the painting depicts Hinman holding a musket aimed at Benedict Arnold right before he torched New London. Because her husband was away, Abigail planned to assassinate the turncoat herself. But at the crucial moment, she missed her shot. She had forgotten to load the rifle. $10 adults, under 12 free, Tues-Sat. 10-5, Sun. 1-5.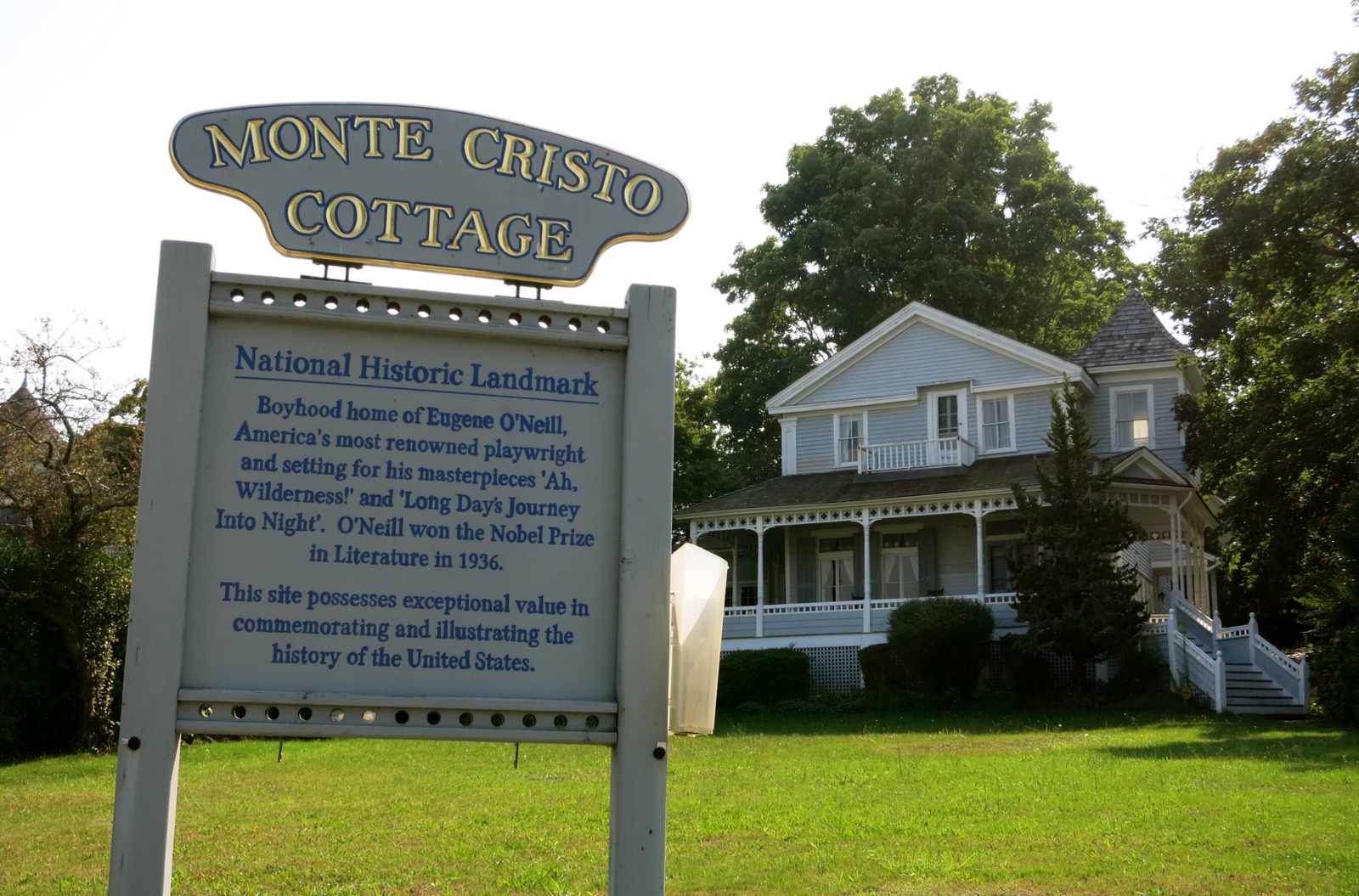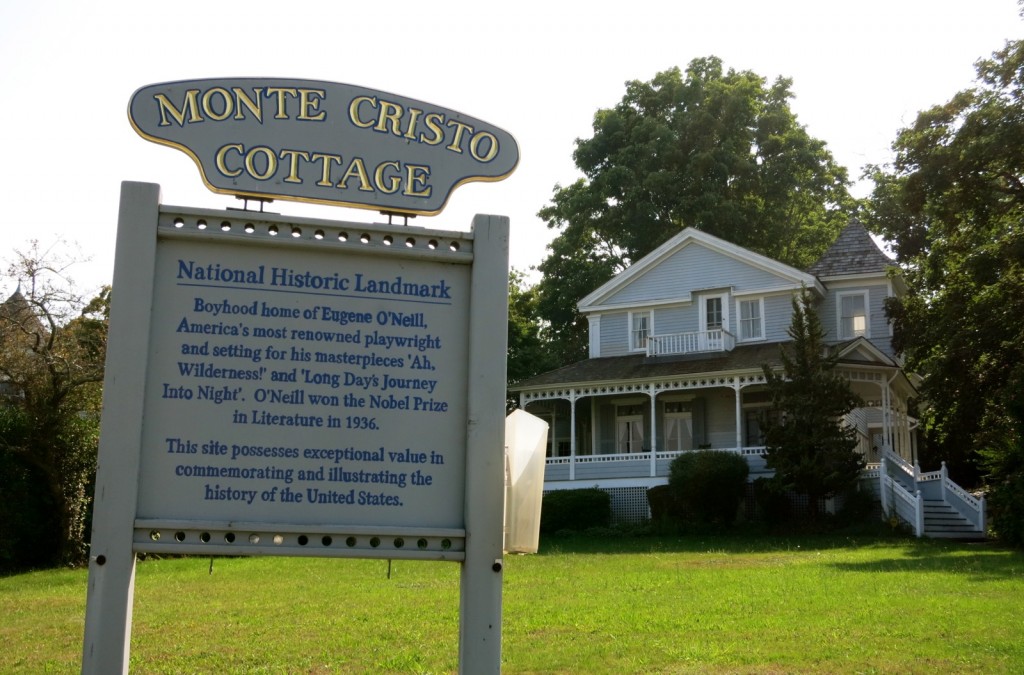 James O'Neill purchased this home with funds earned by starring in and buying the rights to the stage version of The Count of Monte Cristo. Thus, it's where his son, Eugene, spent his boyhood summers. Visitors familiar with one of O'Neill's most famous plays, "Long Days Journey Into Night" will recognize the parlor. It looks exactly as it did on stage and screen. $7 adults, $5 students/seniors, Memorial Day – Labor Day Thurs-Sat. 12-4, Sun. 1-3.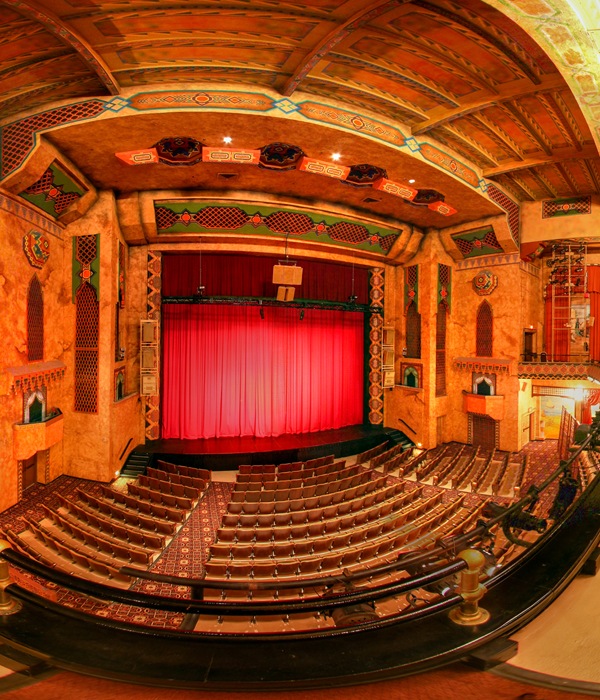 This exquisitely renovated Art Deco performing arts center serves up a heap of culture to this small CT River town.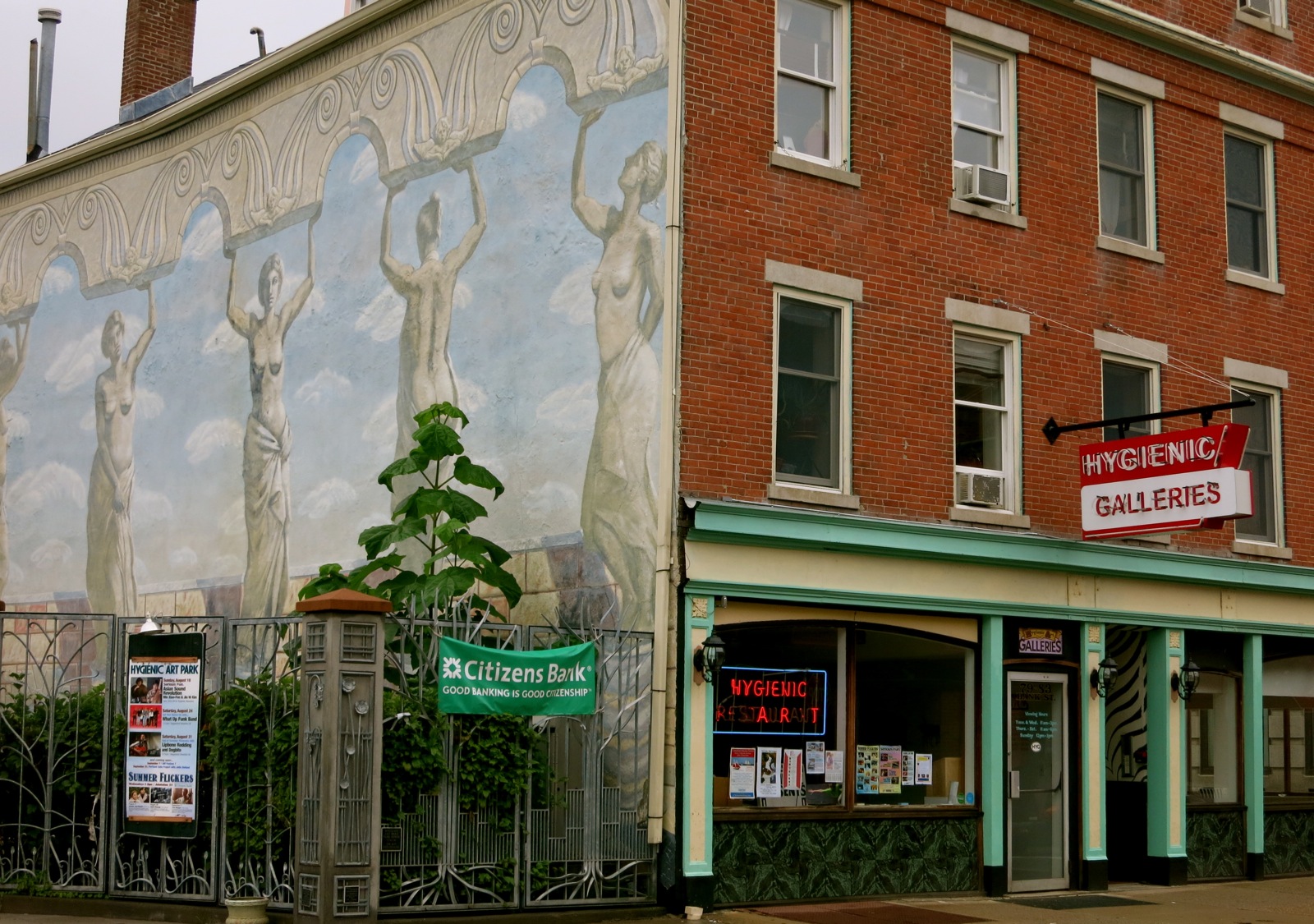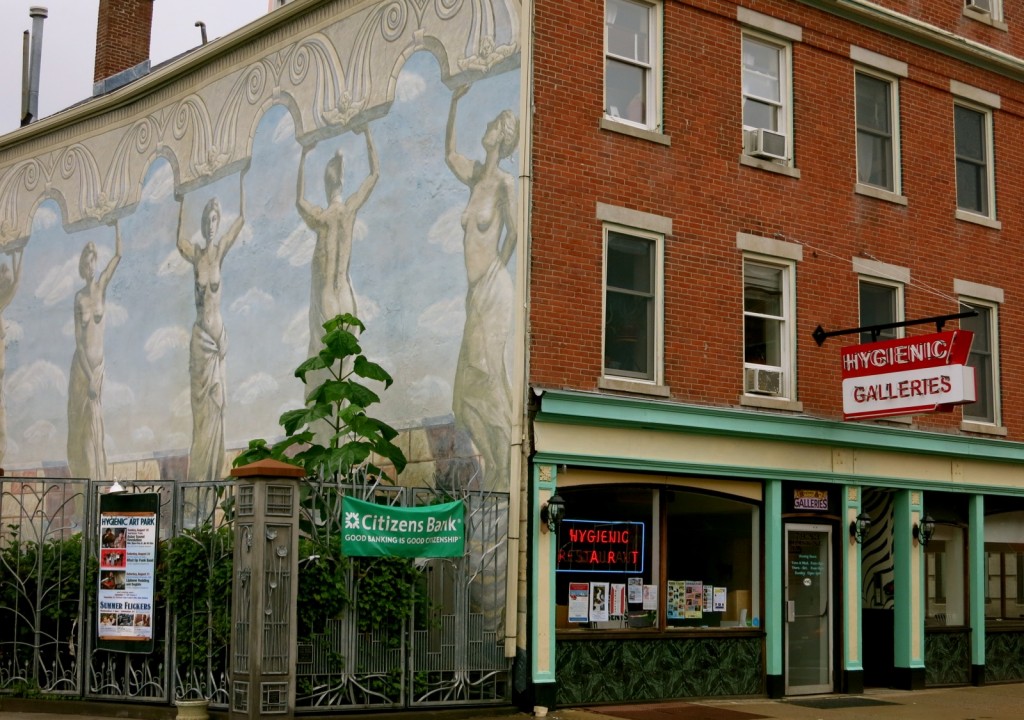 Formerly an ironic "greasy spoon" café, the Hygienic now showcases avant-garde art. As such, it draws a high concentration of pierced and tatted art aficionados.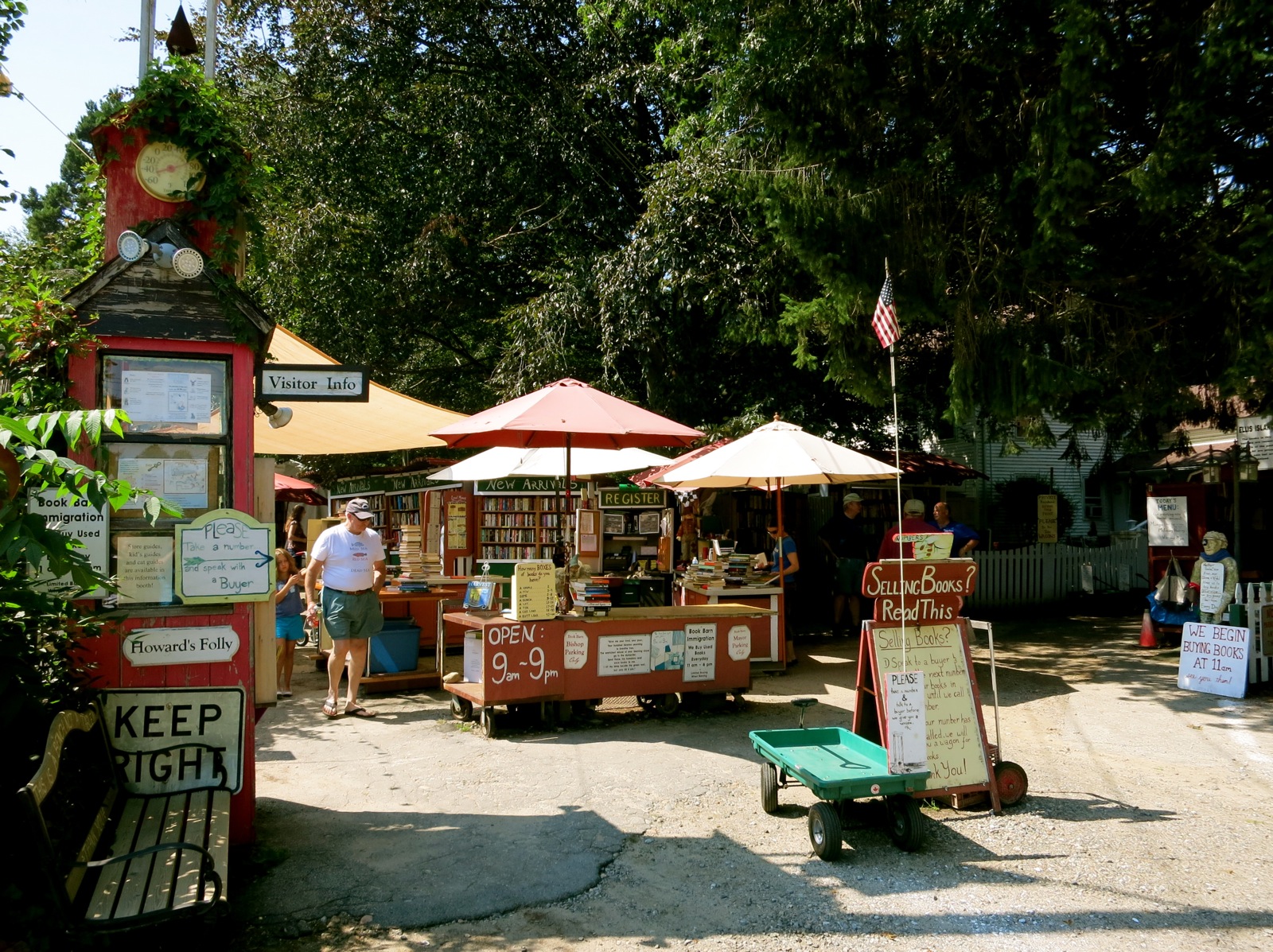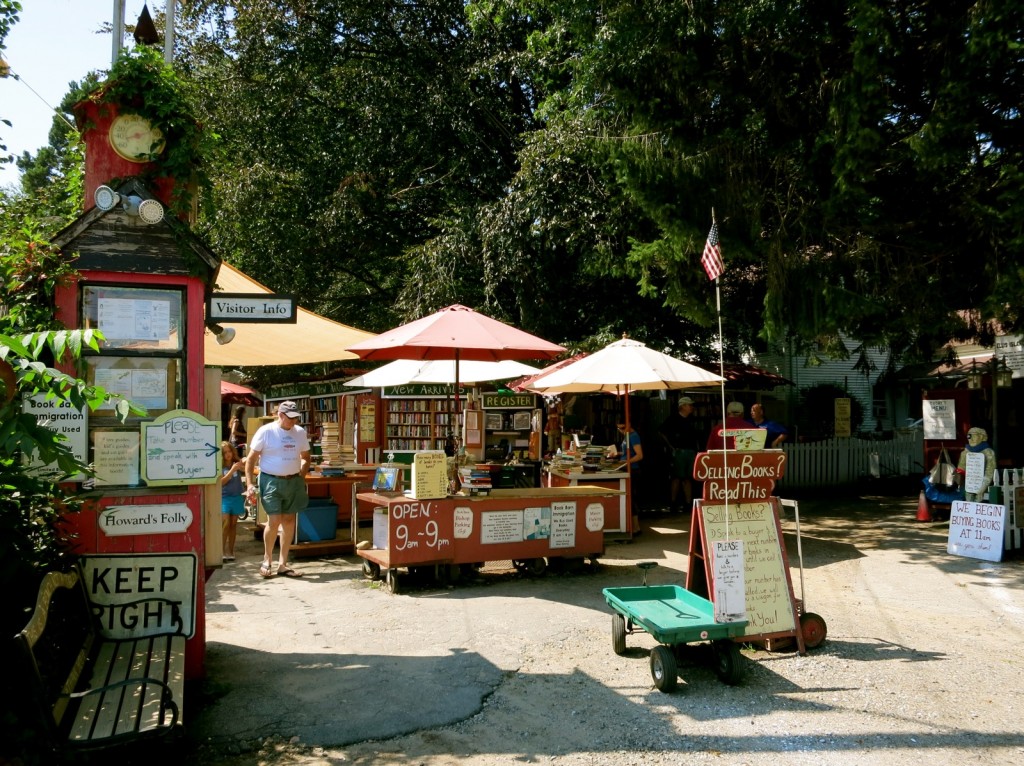 Niantic is home to one of the quirkiest used book "stores" in the country. And in this Getaway Maven's view, it's one of the top Offbeat Attractions on the East Coast. The Book Barn is actually three locations – two in town, and the largest, this one, just on the outskirts.
Mo and Randi White started buying and selling used books 25 years ago. Subequently, their little book nook has morphed into a 500,000 used book wonderland, with goats and turtles and assemblage of whimsical buildings on several acres. The "Ellis Island" shed holds "Recent Arrivals," while the "Haunted Barn" harbors Mystery and Horror novels.
The Whites purchase around ten thousand books a week (from 11am-6pm daily; just announce the number of boxes you're selling). They sell most for $1 to $5 each. Open daily 9am-9pm, except Thanksgiving and Christmas.
Explore the wildlife-rich salt marshes and rich-human waterside mansions of Black Rock Point – a six-mile loop from the only bike-rental place in downtown Niantic. Just $30 for the day. Or, of course, you can bring your own.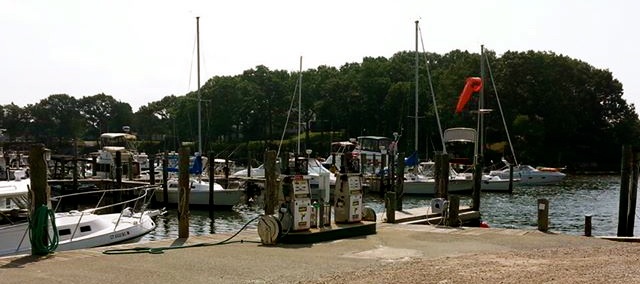 This stunning landscape is so off the beaten path, even Niantic residents don't know about it. That will change, when outsiders start discovering Smith Cove. Do yourself a favor and rent a paddle, pedal or sail kayak for a couple of hours ($25-$45) or for the day ($65-$105). Then, bliss out in Connecticut's version of Briggadoon.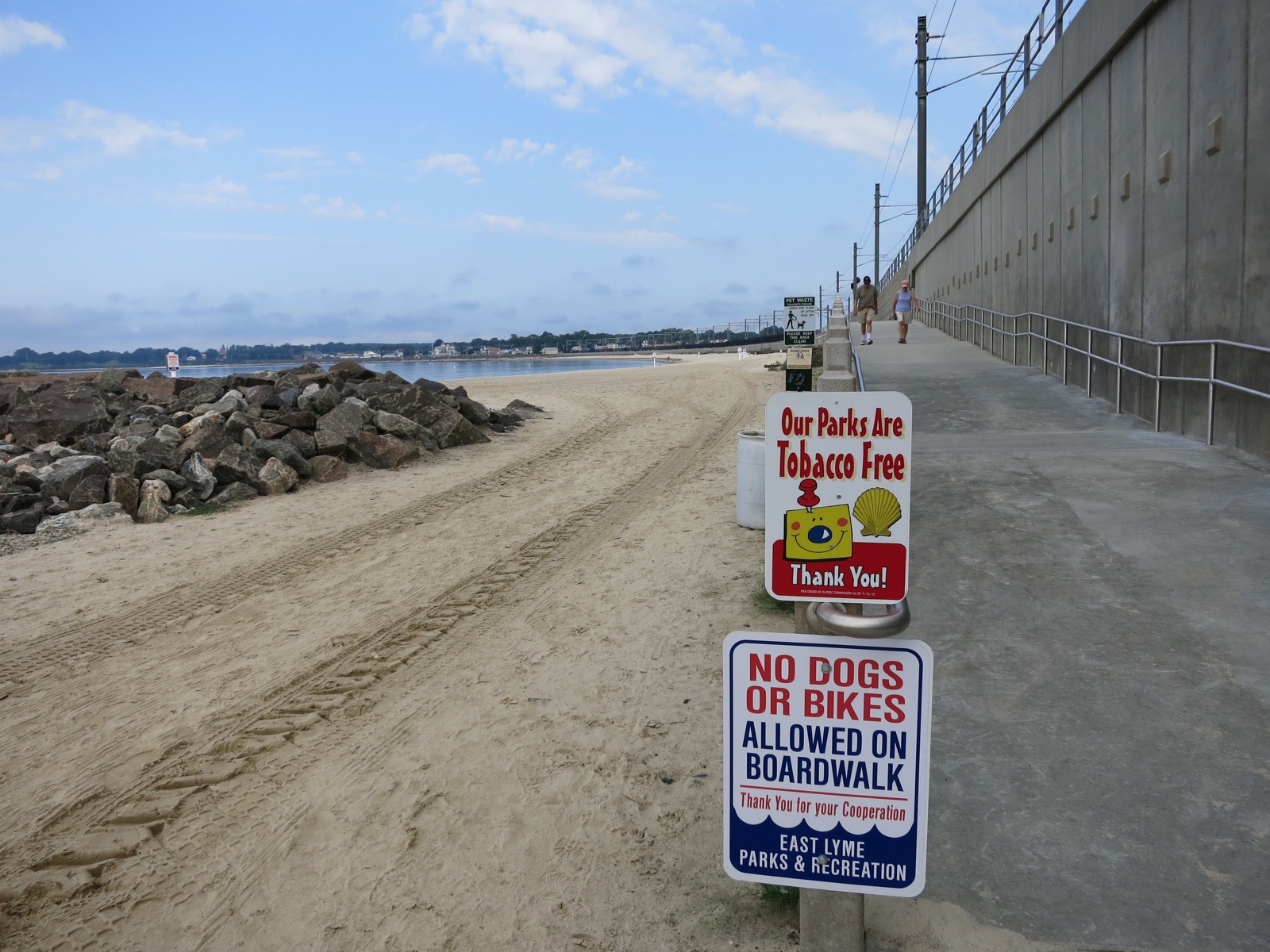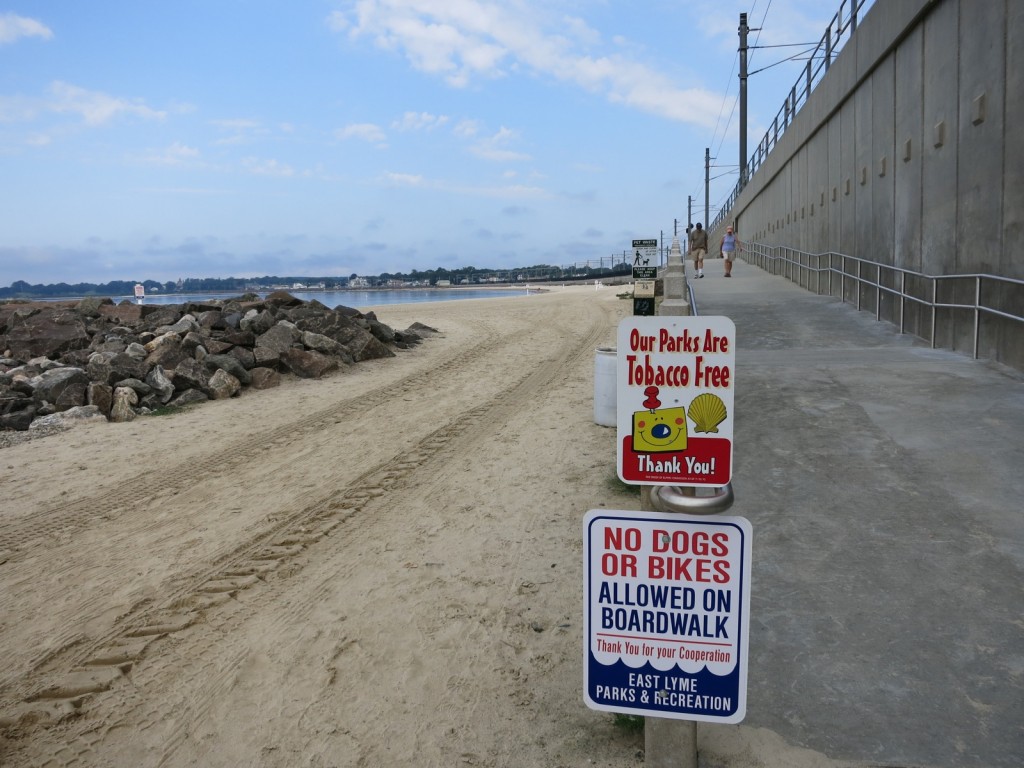 Trains wiz by on one side, beaches, the bay, Long Island Sound and the Millstone Nuclear Power Plant are on the other. It's rather surreal, a singular Connecticut experience, and really quite lovely any time of year. The 1.1 mile boardwalk begins just under the Route 156 bridge in Cini Park and ends at Hole-In-The-Wall Beach.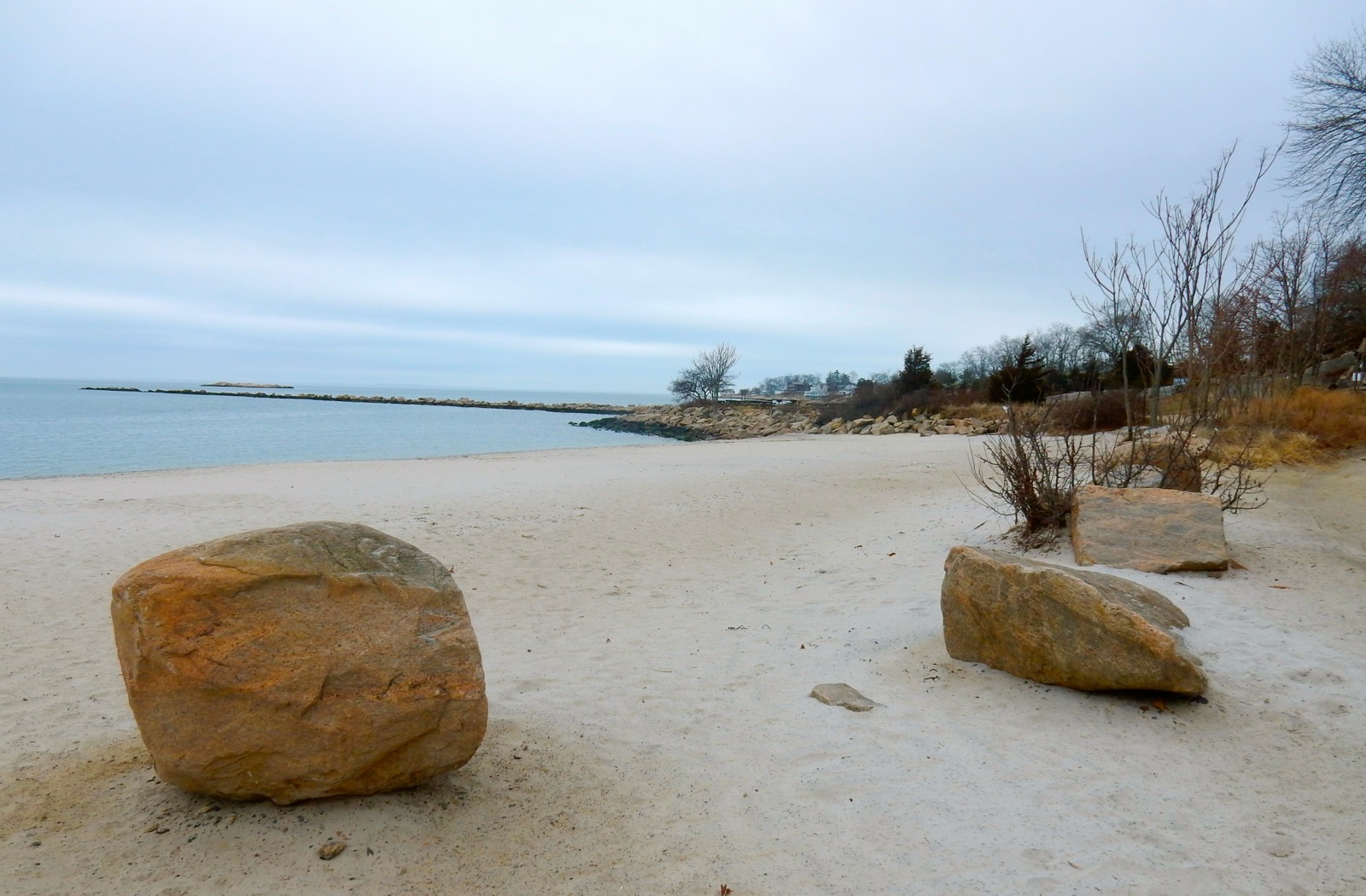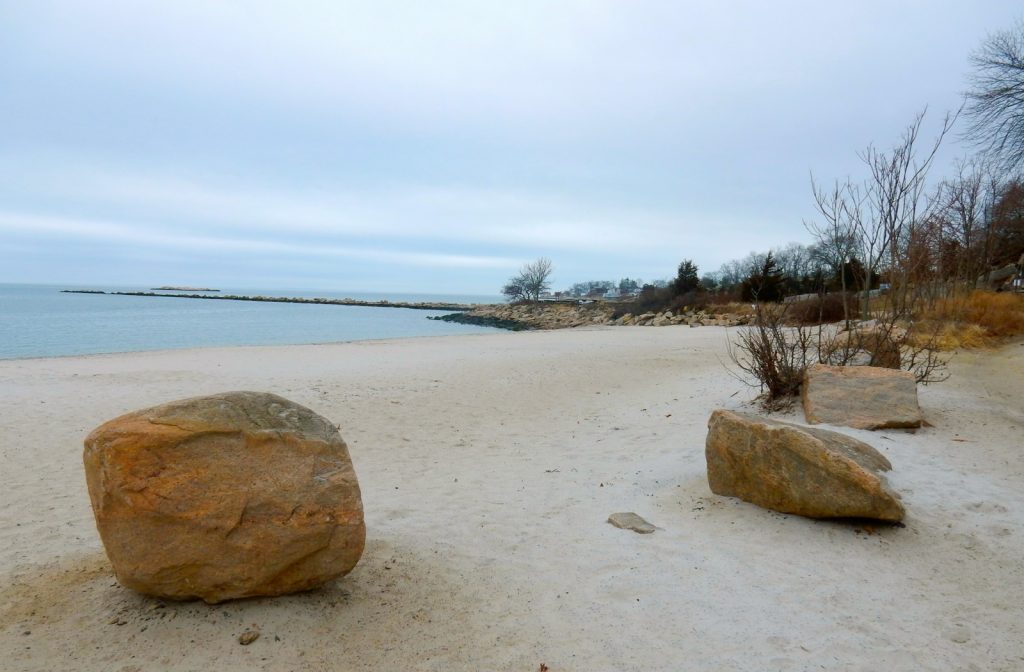 Roll out your towel on soft sand just under the railroad bridge, just don't bring a kite. Electric wires above the train tracks can snag flying objects, possibly leading to an unintentional Ben Franklin moment.
Where to Shop in New London CT and Niantic CT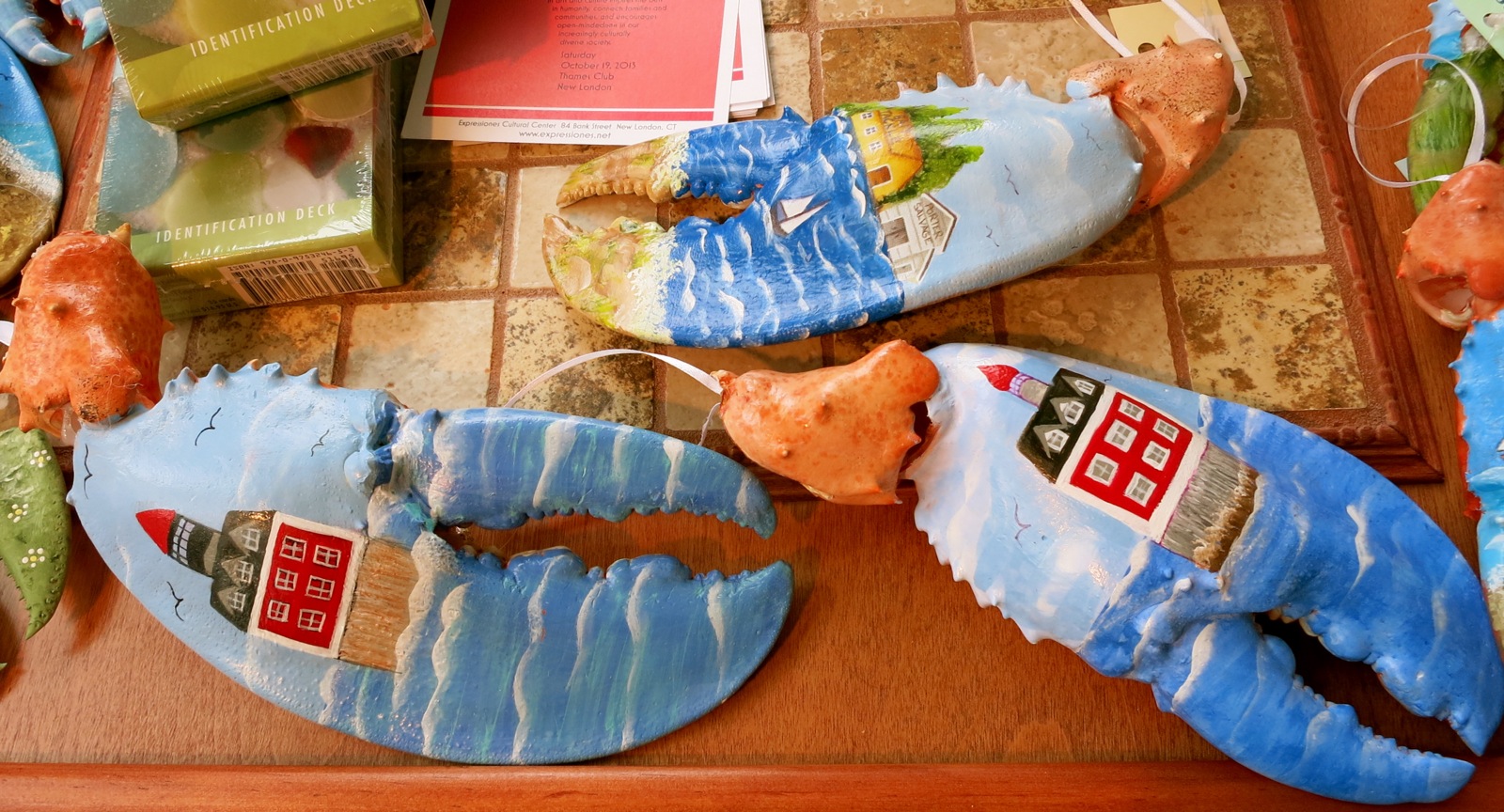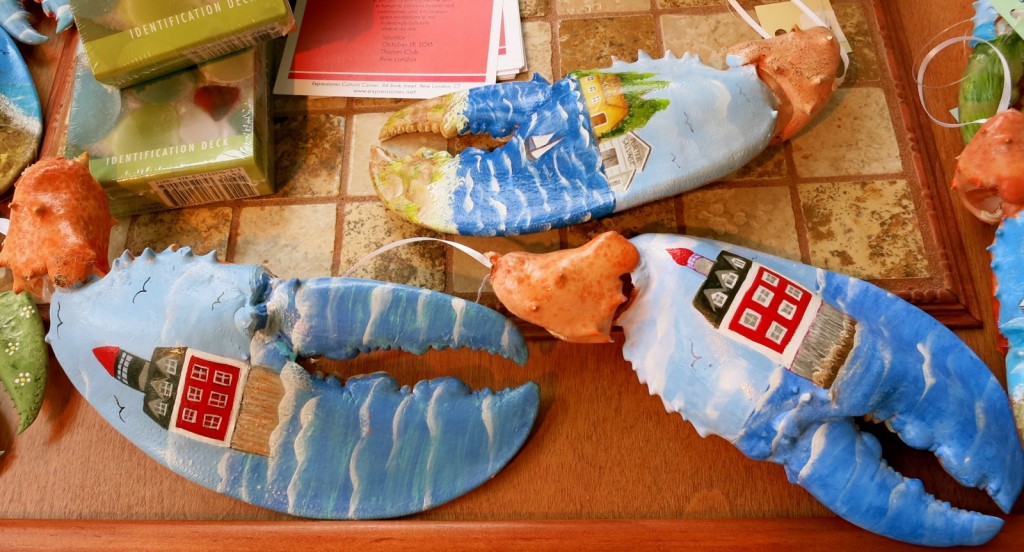 You'll find unique painted lobster claw ornaments ($22-$50) and other locally made crafts and jewelry in this tiny frame and gift shop.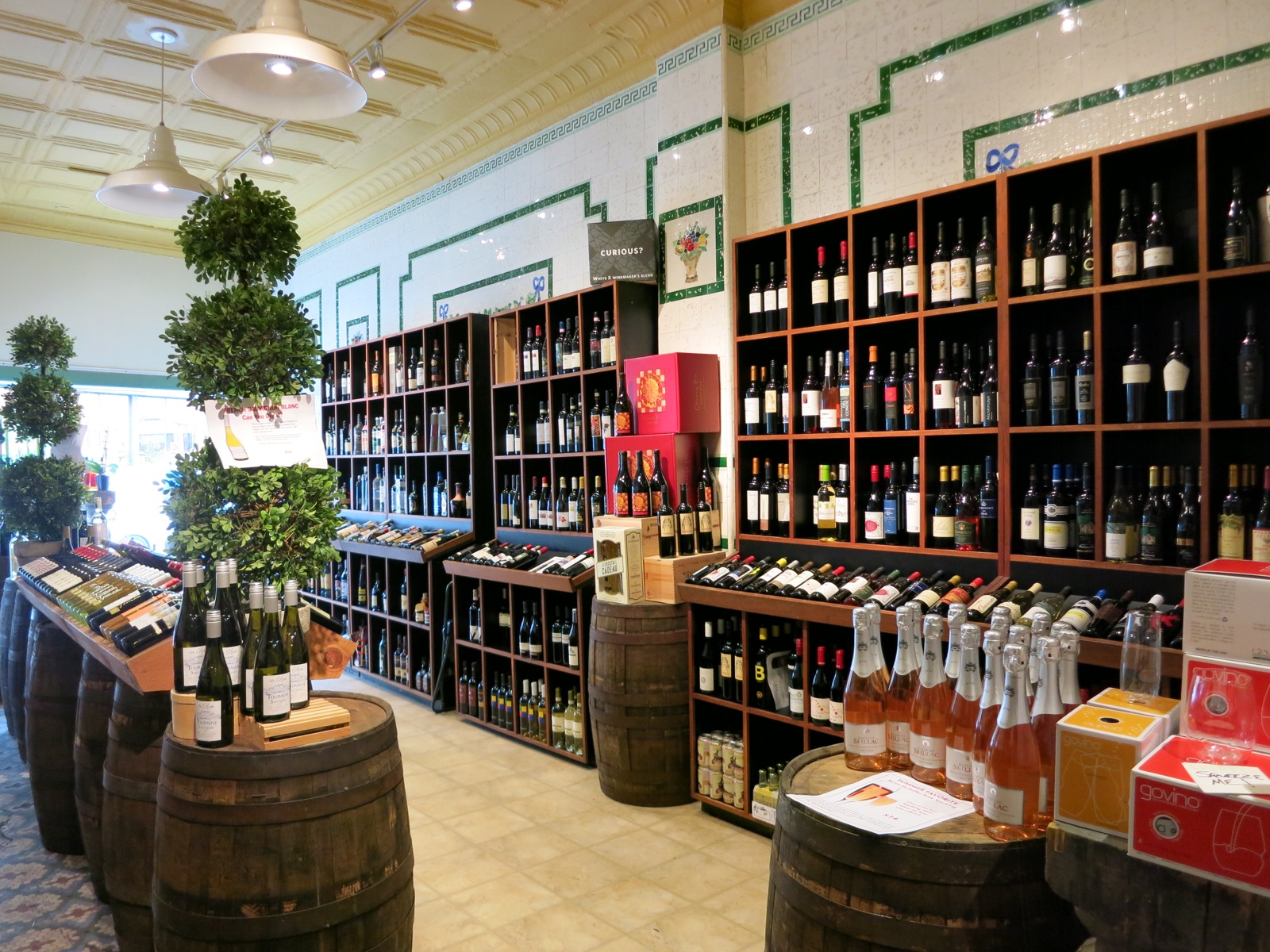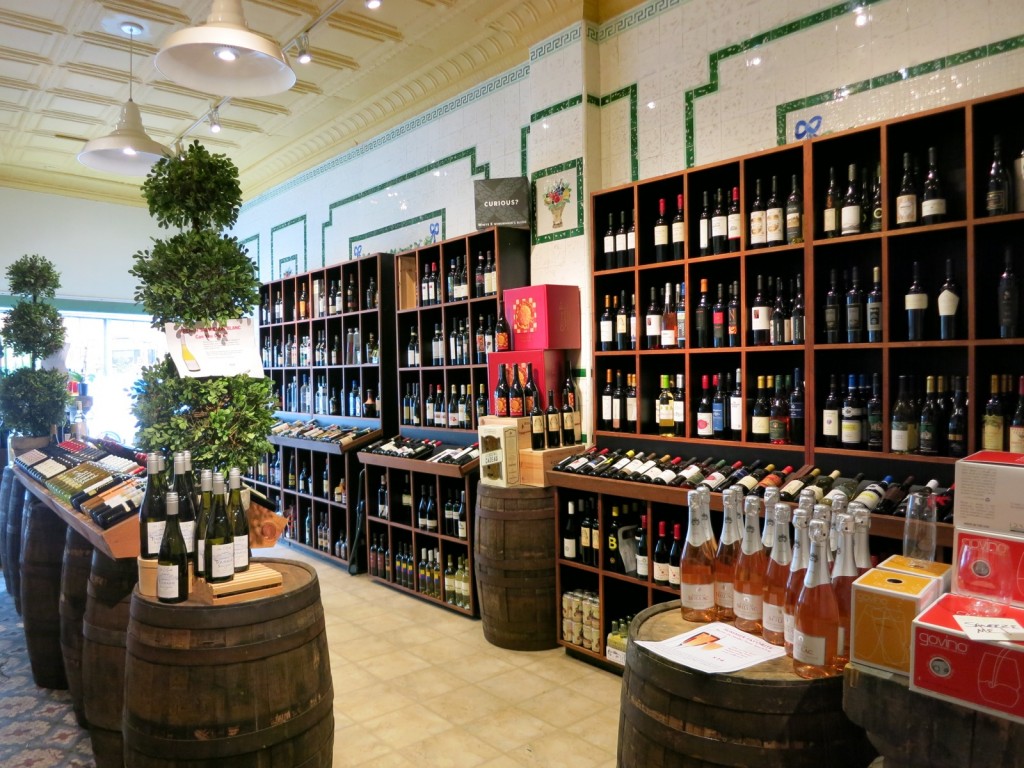 Over twenty years ago, Charlotte Hennegan and Fred Argilagos brought upscale sophistication to New London downtown. They opened up three different shops under one roof.
The "Greenery" – a pop-artsy florist – specializes in rare Dahlia's, grown specifically for this shop.
The Beanery serves prepared salads and sandwiches as well as the stuff made from the "beans" – a variety of coffees.
And Wine and Spirits offers an interesting selection from small producers around the world. "I'm happy to show you $12-$15 wines that drink like $50 bottles," says Argilagos.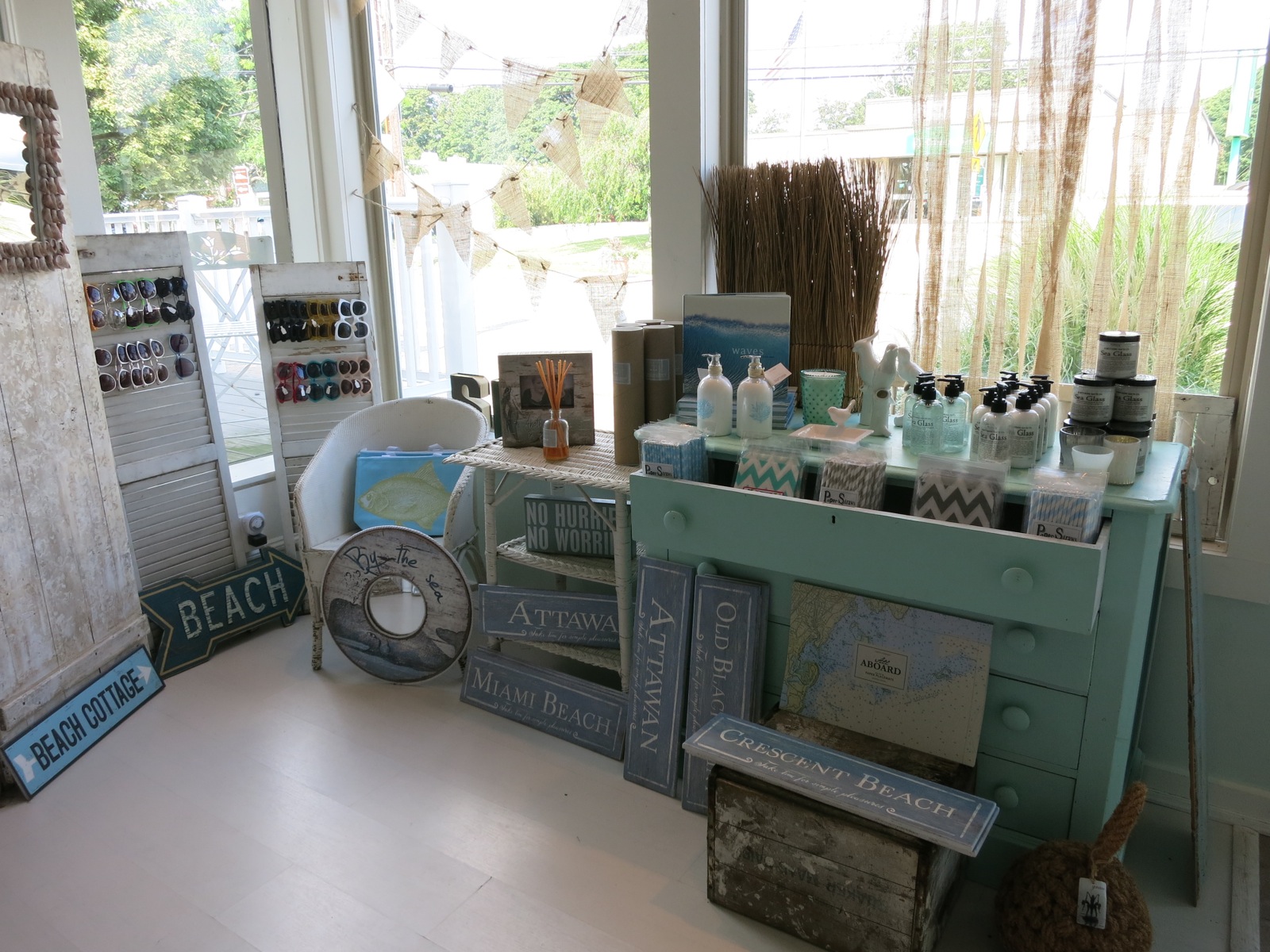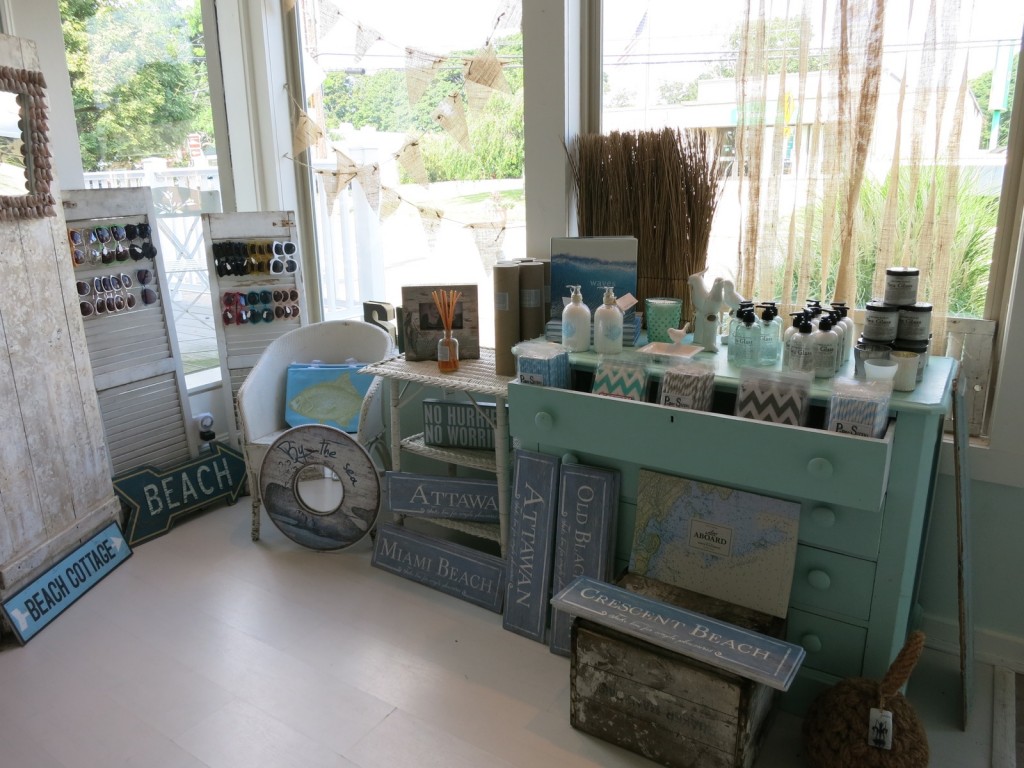 From soaps to dresses, boots to pillows, this creatively curated purveyor of shoreline goods is a great rainy-day time-sucker. And, it's the perfect place to pick up a reasonably priced tunic and a little something for your dinner host.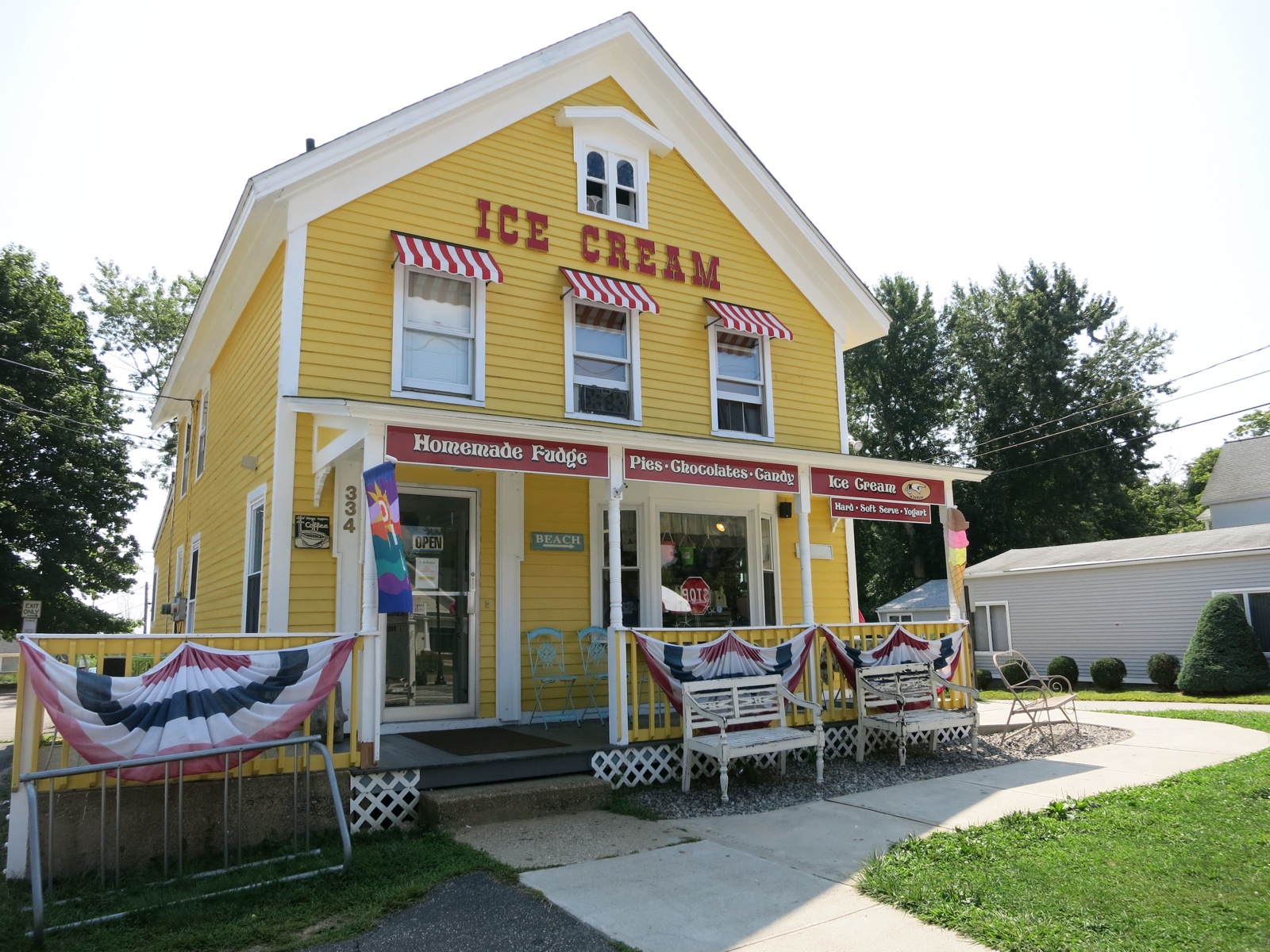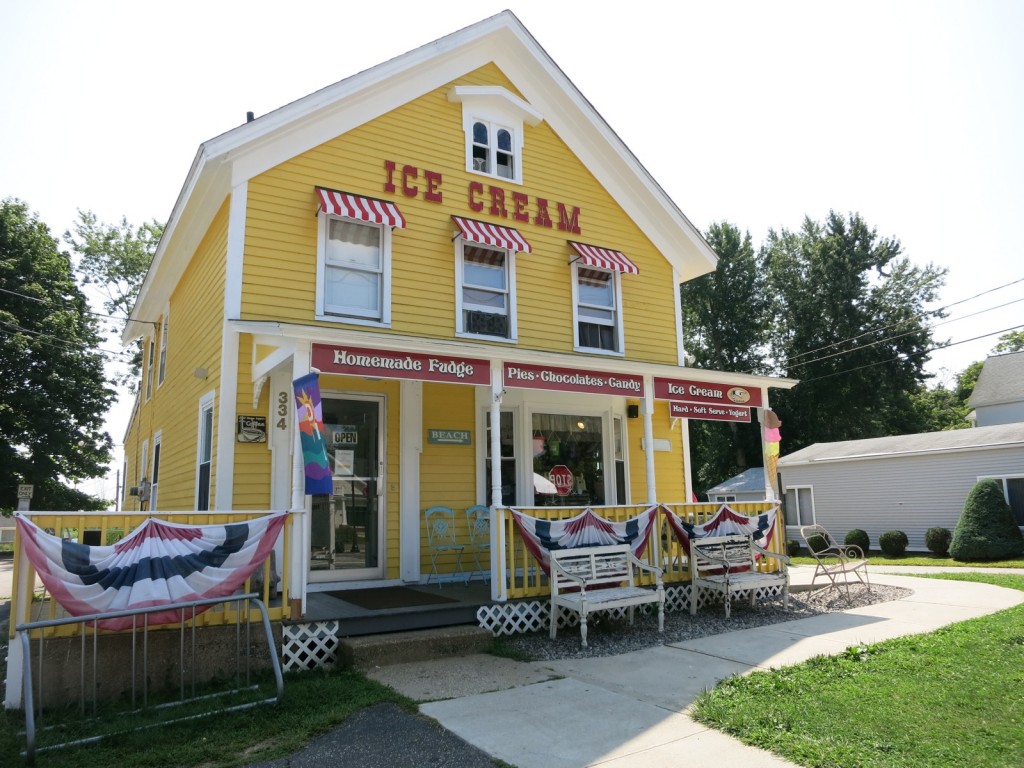 The frozen stuff at Gumdrops and Lollipops is some of the most dense, creamy ice cream on earth. Plus, it's perfect to take to the beach, right behind the parking lot.
Best Restaurants and Coffee Shops in New London CT and Niantic CT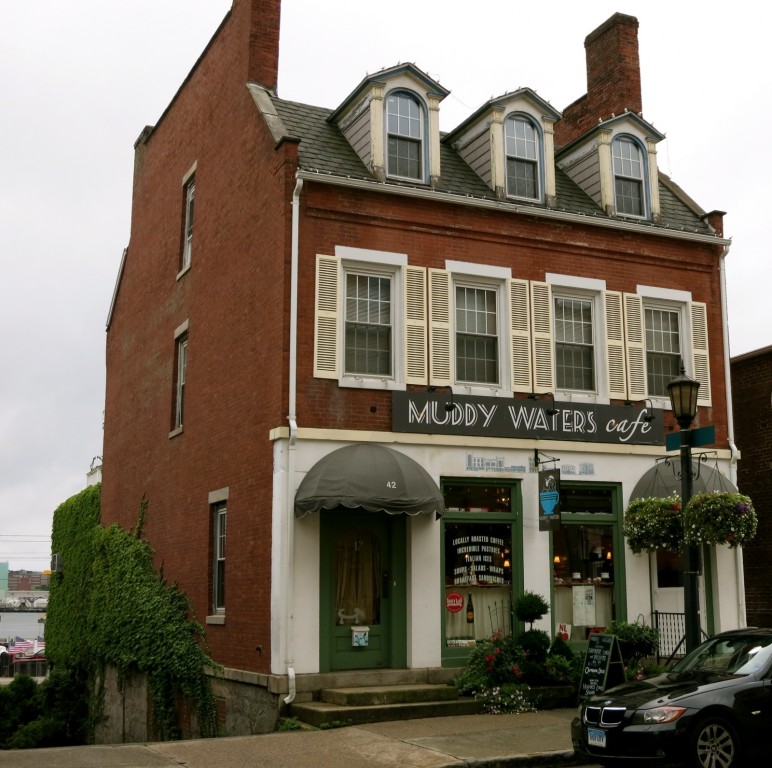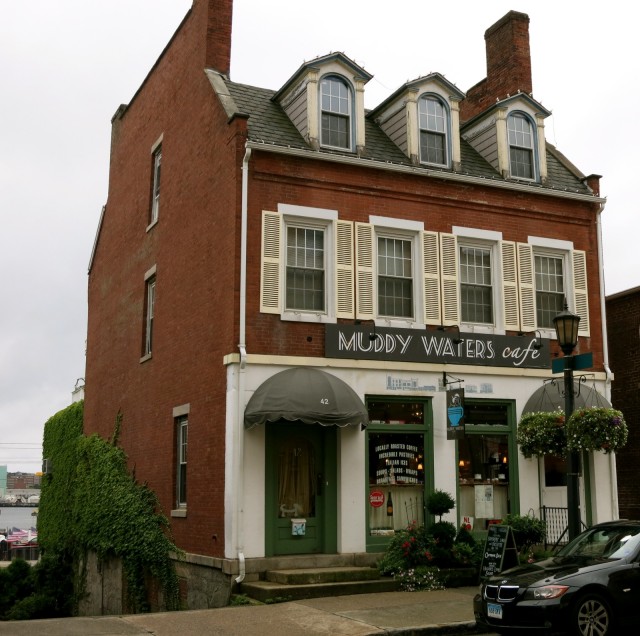 COFFEE/EAT: Muddy Waters Cafe, New London
Might well be a stage set for Friends, this coffee house/ lunch and dinner place is chock a block with smushy couches, chairs and cocktail tables. Sit on the outside deck overlooking train tracks, city piers and Thames River. A popular hangout for Connecticut College kids and faculty.
A bit off the beaten track, it's got rough plank floors, a funky vibe, an eclectic menu (BBQ? Goat Cheese Tacos?) and according to some locals "the best coffee in Connecticut." Open less than a year, the raves have already begun, with some visitors swearing to return just for a Washington St. cuppa joe.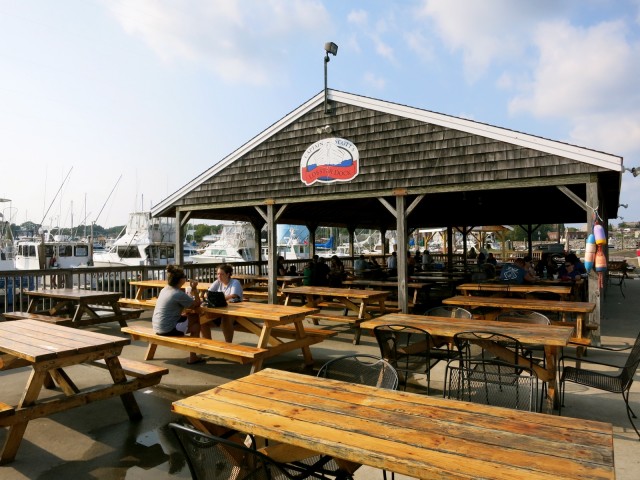 Capt'n Scott's is a New London institution – a picnic-table hotspot beloved by locals and tourists, too. Named after the man who built the Race Rock Lighthouse in 1871, members of the Scott family have owned this really tough to find place for the last two decades, and it still radiates the best of deep fryer New England. Cup of Chowder $3.50, Fish Sandwich $6.75, Oyster Roll $9.95. Open seasonally.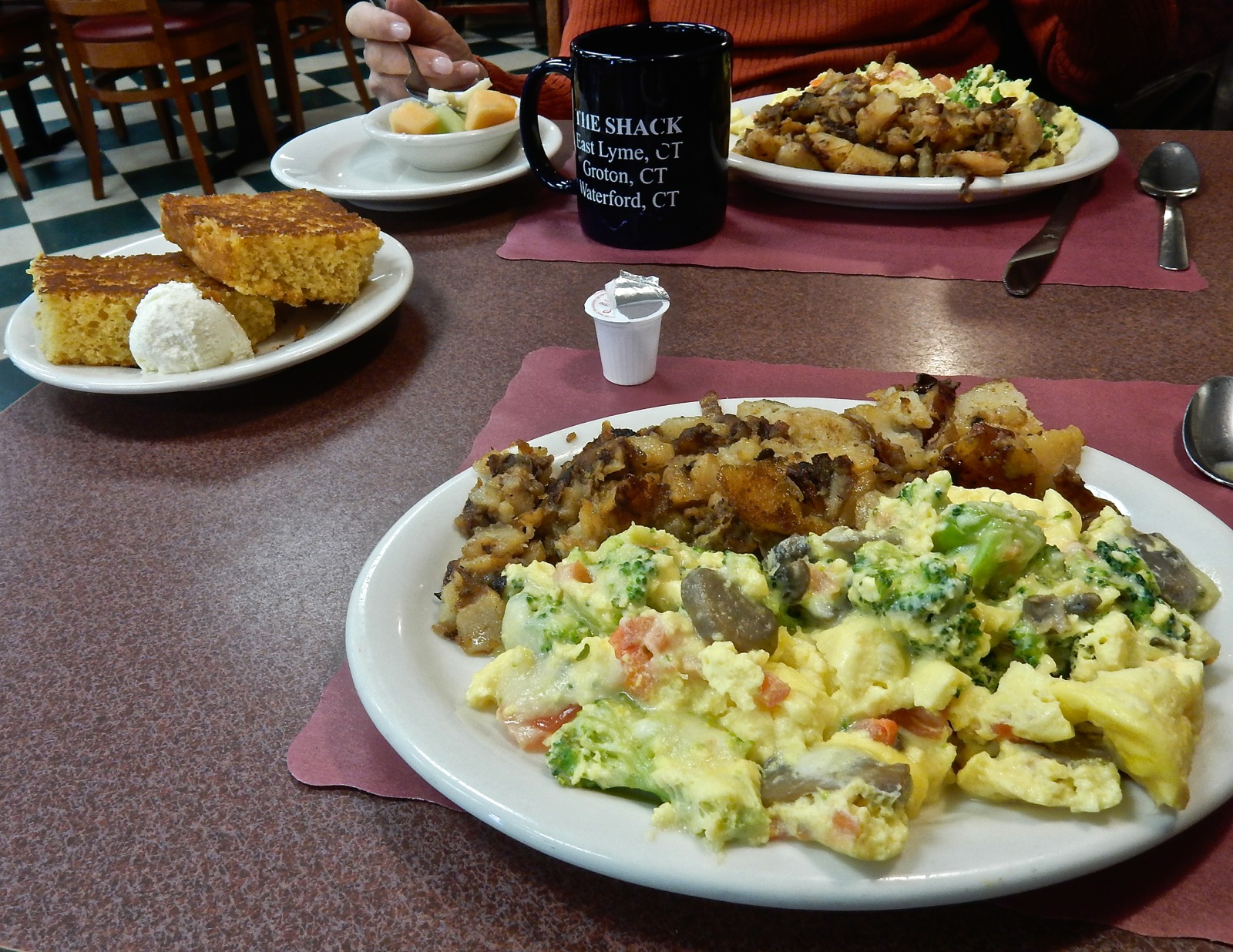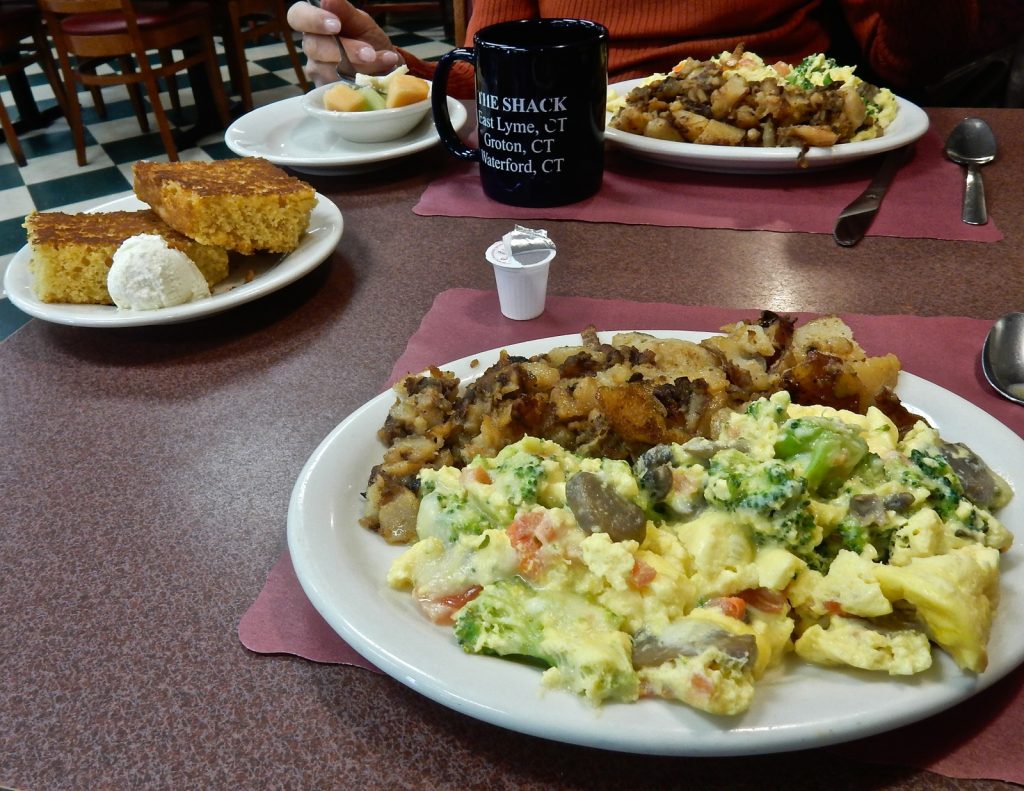 EAT/BREAKFAST: The Shack, Niantic/East Lyme
On the far side of I-95, and a few miles from Niantic downtown, locals flock to this breakfast spot for huge portions of fantastic from-scratch food – the decadent cornbread in particular.
EAT: Café Sol, Niantic
Fresh salads, organic coffee and innovative sandwiches in a casual counter-service spot. Save room for ice cream next door at Gumdrops and Lollipops.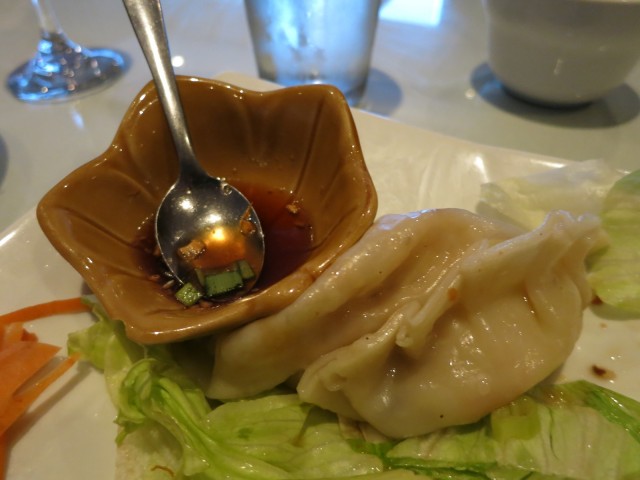 The Asian offerings at this popular Niantic restaurant are authentic, thanks to Thai owners. But skilled chefs keep patrons coming back for more.
Where to Stay in New London CT and Niantic, CT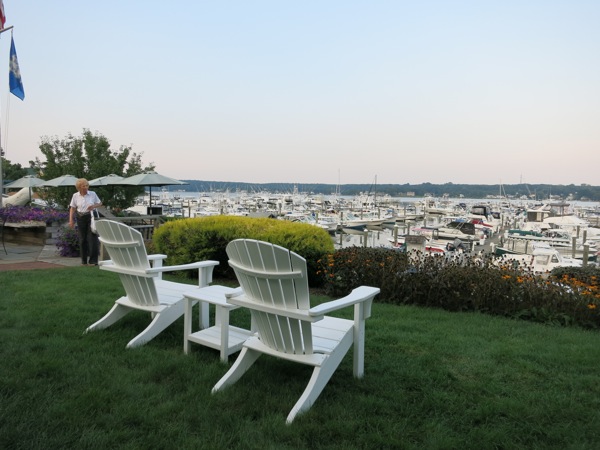 With 16 upscale rooms in two buildings; one with balconies overlooking the lawn and marina, the other with larger lavish chambers and parking lot in foreground of views, you'll have your choice of accommodations.
At sunset on temperate nights, guest take wine to the Adirondack chairs facing the boats and water, or tote a picnic supper to the Gazebo– an idyllic scene.
Parking, wi-fi, snacks, soft drinks, baked goods, morning buffet and gourmet hot breakfast in a stately dining room are all included, as are all accoutrements for beach going; beach passes, towels and chairs.
Rooms start at $145 off season and go up to $325 for the largest suite in high season, includes parking, wi-fi, soft drinks, baked goods, gourmet hot breakfast, beach pass.
If you're planning a Niantic/New London Trip and there's no room at the Harbor Hill Inn (or you're just not a B&B/Inn kind of person), this newly renovated Marriott nearby is a fine alternative. Rates in the $175-$250 range.
Like this post? Put a pin on it!