Last Updated on
From urban to hideaway, traditional to artistically cool, these 13 great luxury hotels are the Getaway Mavens' top picks for lodging in Northeast USA in 2020.
Stay in a former offshore military base turned boutique hotel or in a Casino resort that offers chic accommodations. Discover another in a spot so remote, DC and Baltimore romantics are just starting to find it. These hotels, inns, or bed and breakfasts are set in some of our favorite East Coast destinations.
We've sorted the list by state and attached links to our hotel reviews, plus destination guides, to make it easy to plan your next amazing weekend getaway. (For more travel inspiration, check out best luxury hotels in USA 2019.)
Best New Luxury Inn in Maryland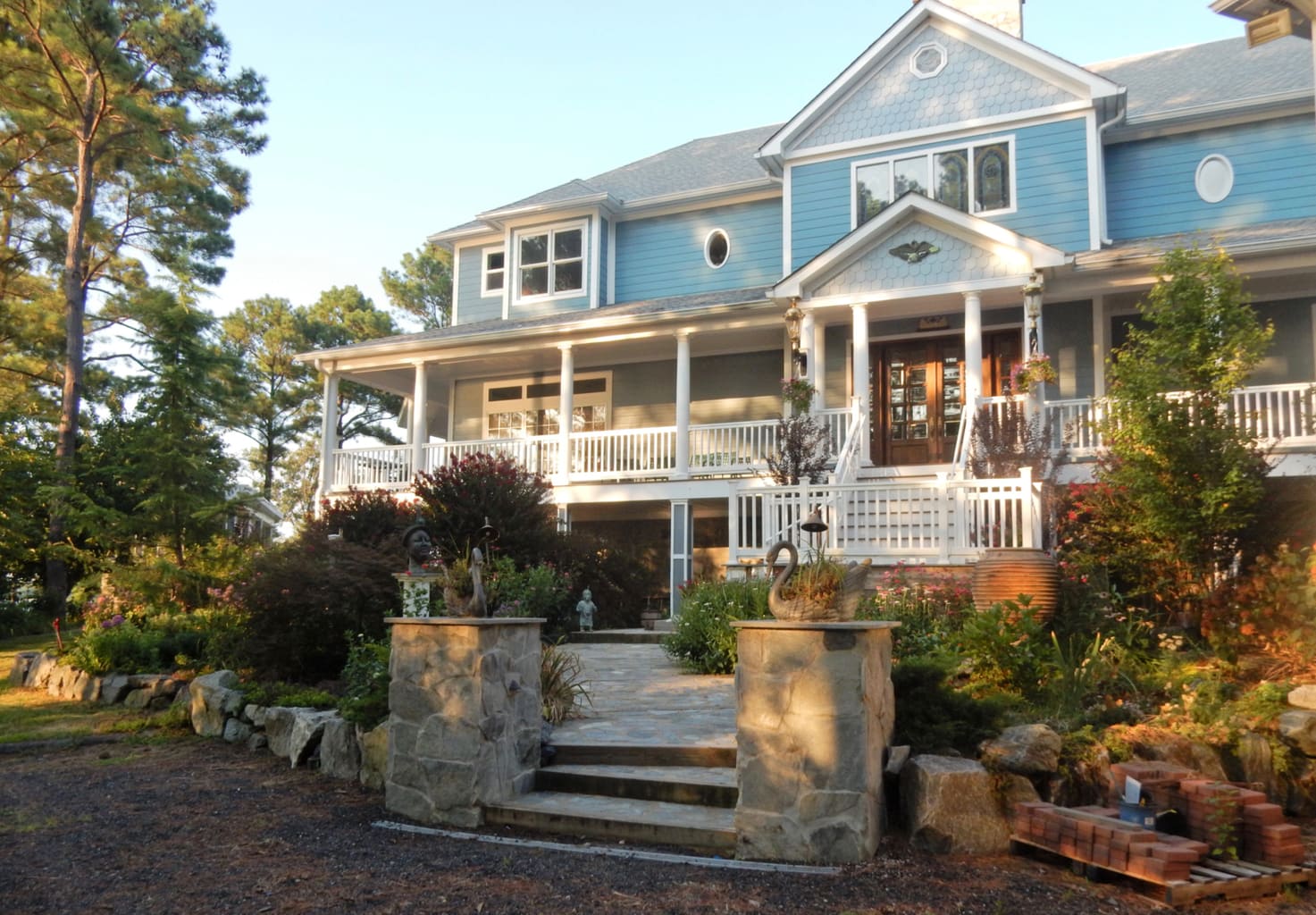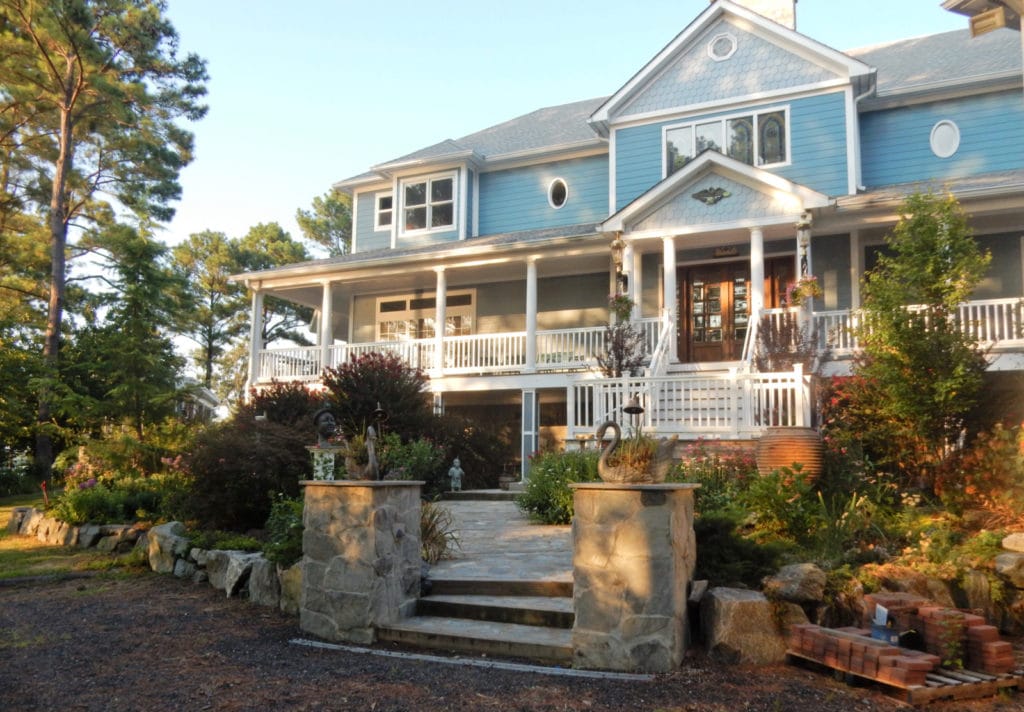 Swanendele Inn, Ridge, MD. On a promontory at the Southern tip of St. Mary's County MD, where the Potomac River meets Chesapeake Bay, the Swanendele Inn is the perfect hideaway for stressed out intellectuals, nature lovers, and really, anyone seeking a slow-paced few days away from the grind. Opened in June 2019, it's one of the most elegant and interesting spots to stay in Maryland.
Best Luxury Hotels in Maine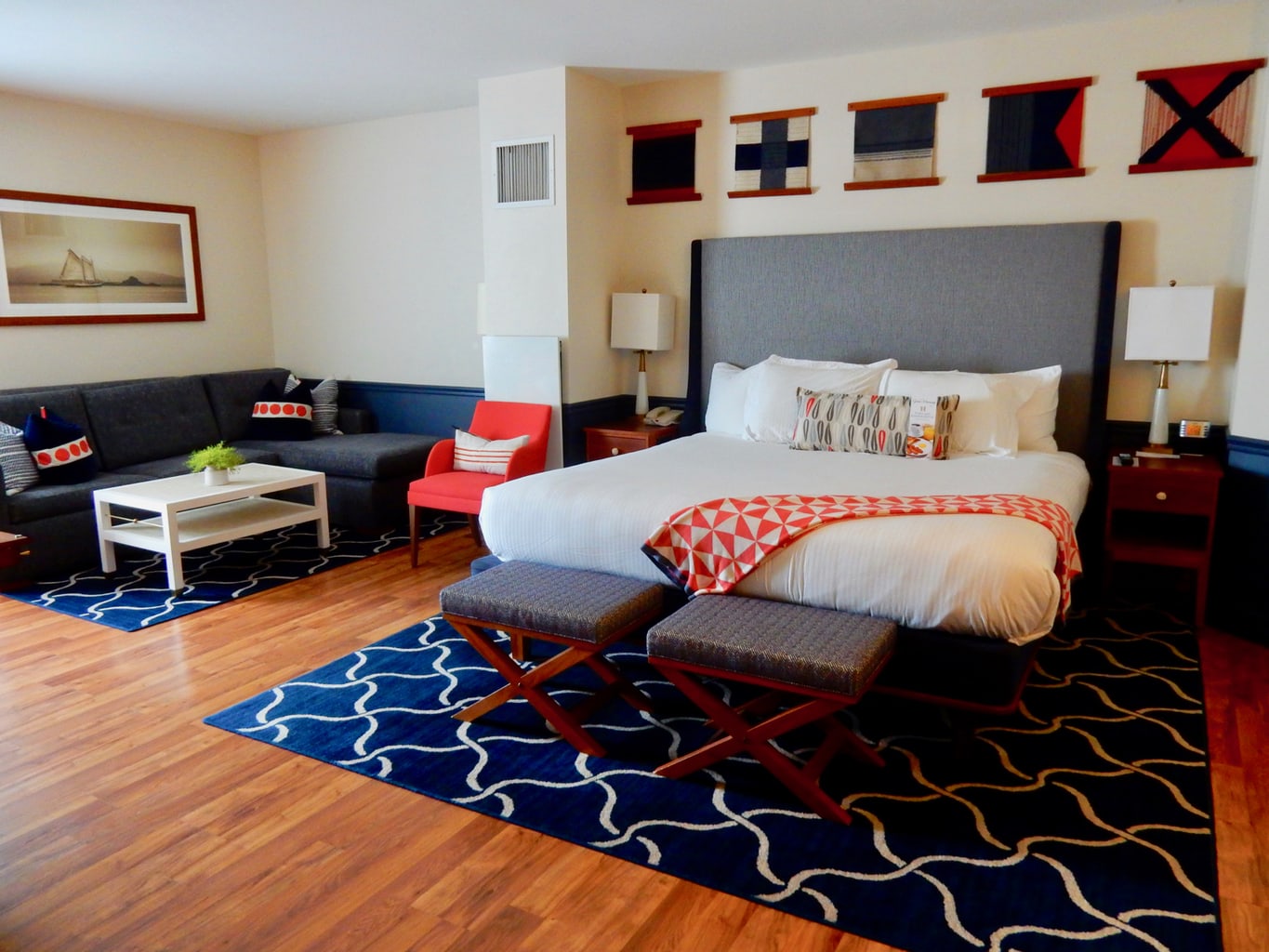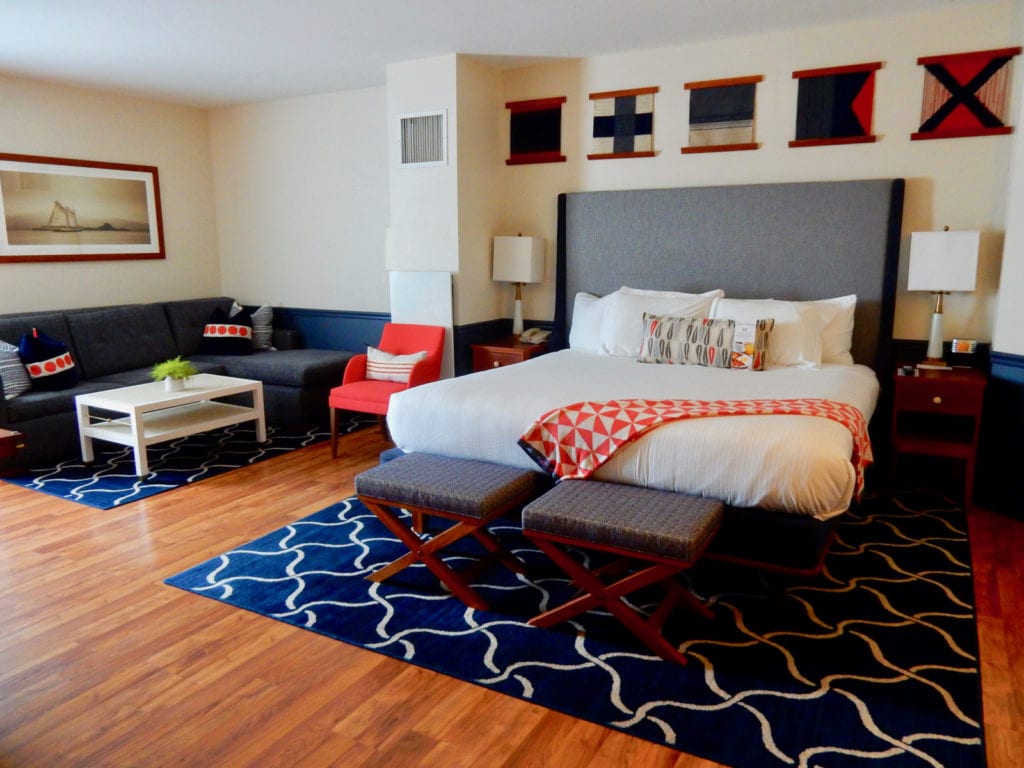 Portland Harbor Hotel – Portland ME
As Portland has grown in culinary prominence, attracting more and more tourists, a slew of other hotels have opened to house a growing number of visitors. But the Portland Harbor Hotel has kept up with the times, refashioning formerly traditional rooms into cool nautical-chic spaces, and updating its restaurant's name and menu.
It's also located right in the middle of the action on Fore St., just one block from the revved up waterfront. For these reasons, it remains on or near the top of our Stay List in Portland.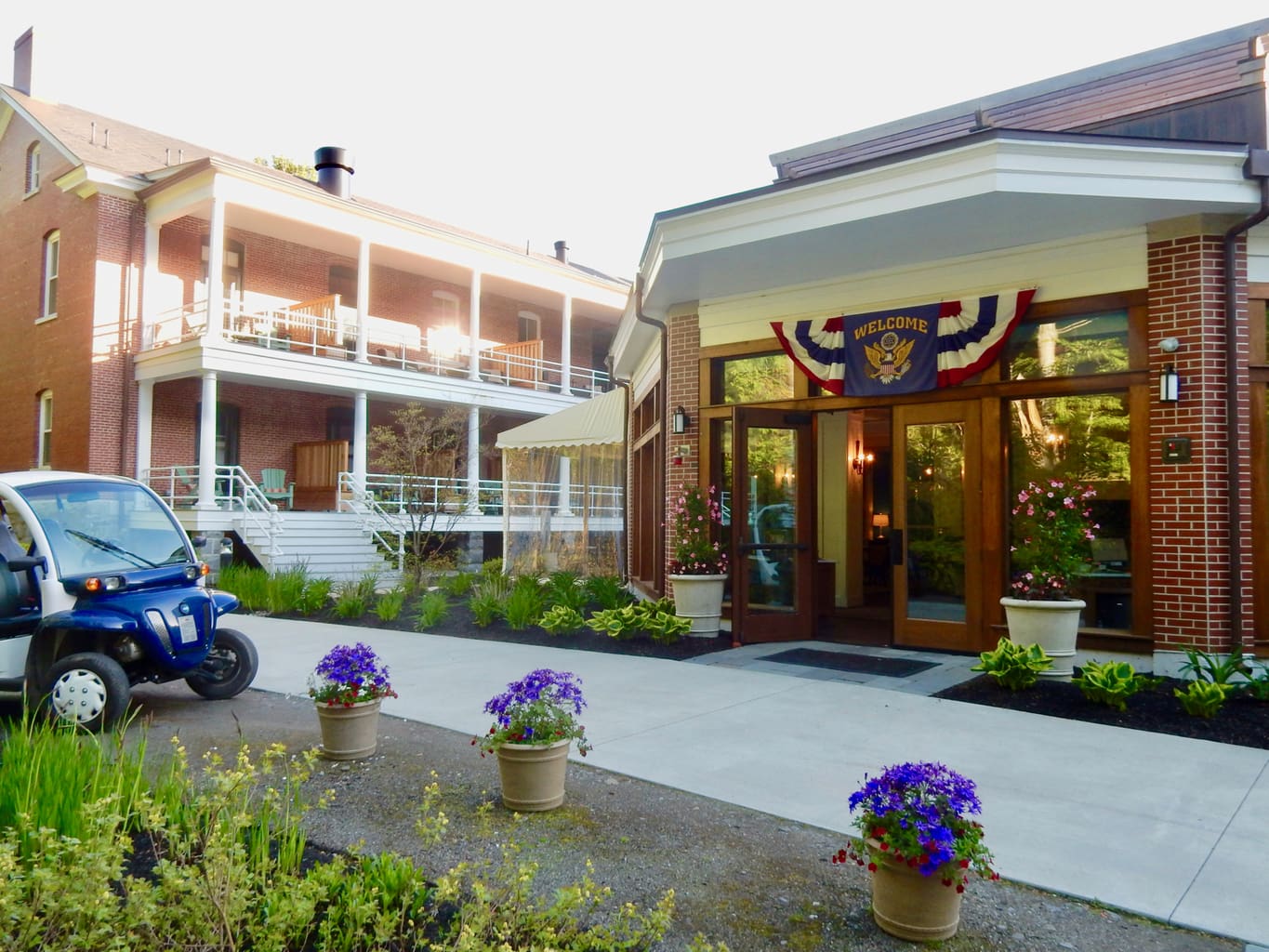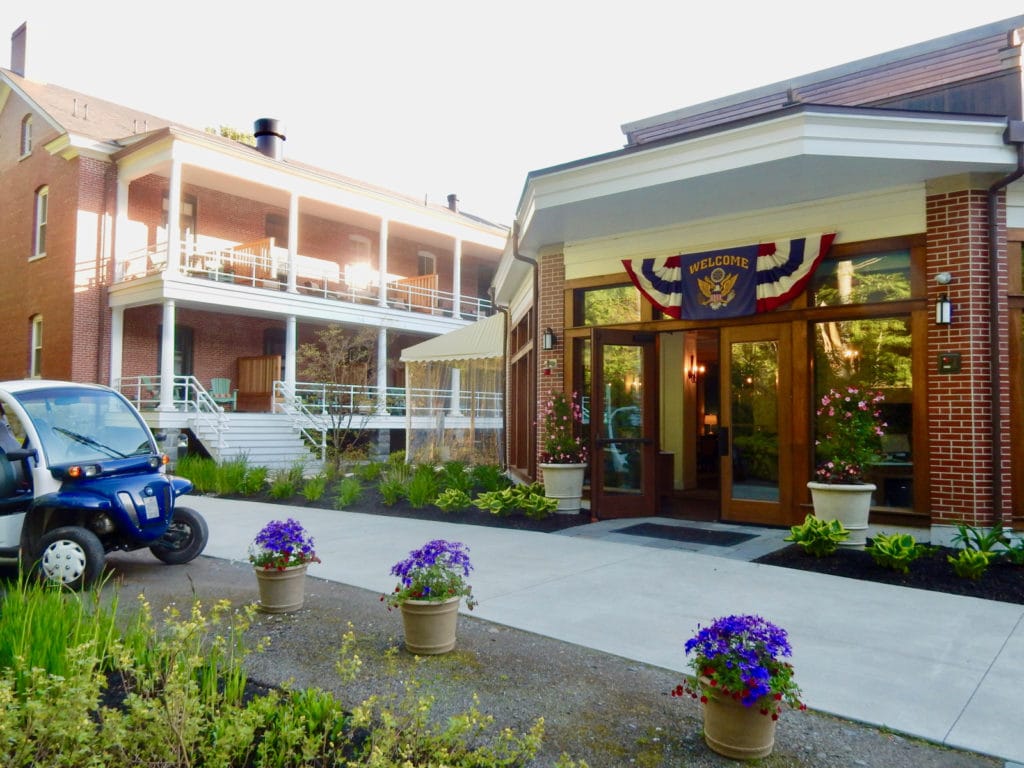 Though its address reads Portland ME, the luxurious, 44 room historic Inn at Diamond Cove is actually carved from a former military base on an island off the southern Maine coast. Getting there by ferry is just the beginning of the fun.
Open Memorial Day to Labor Day, the Inn is a hideout from the crazy summer crowds in Portland, and a snug, luxurious, and intimate escape in the cooler shoulder seasons.
Best Luxury Hotels in Massachusetts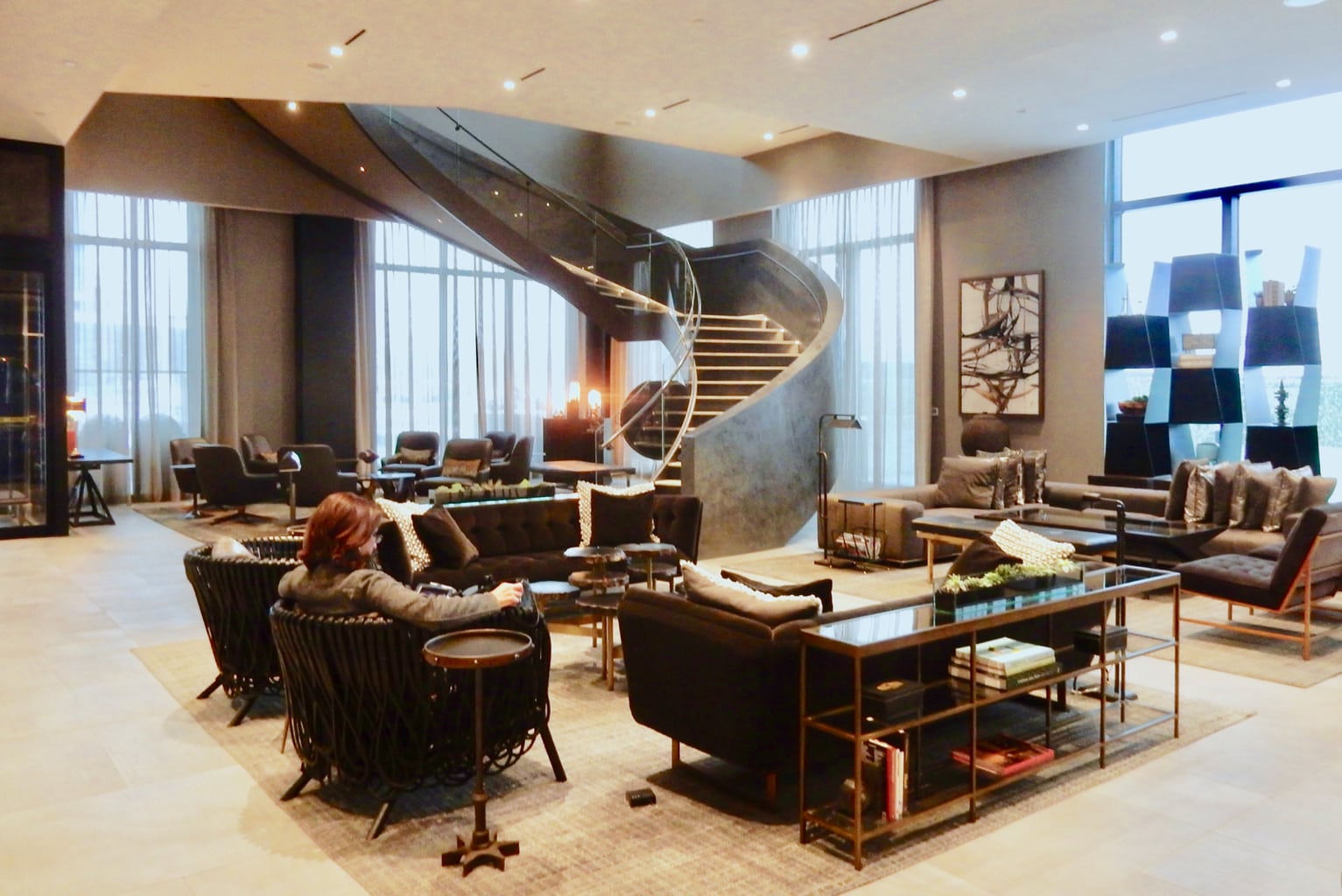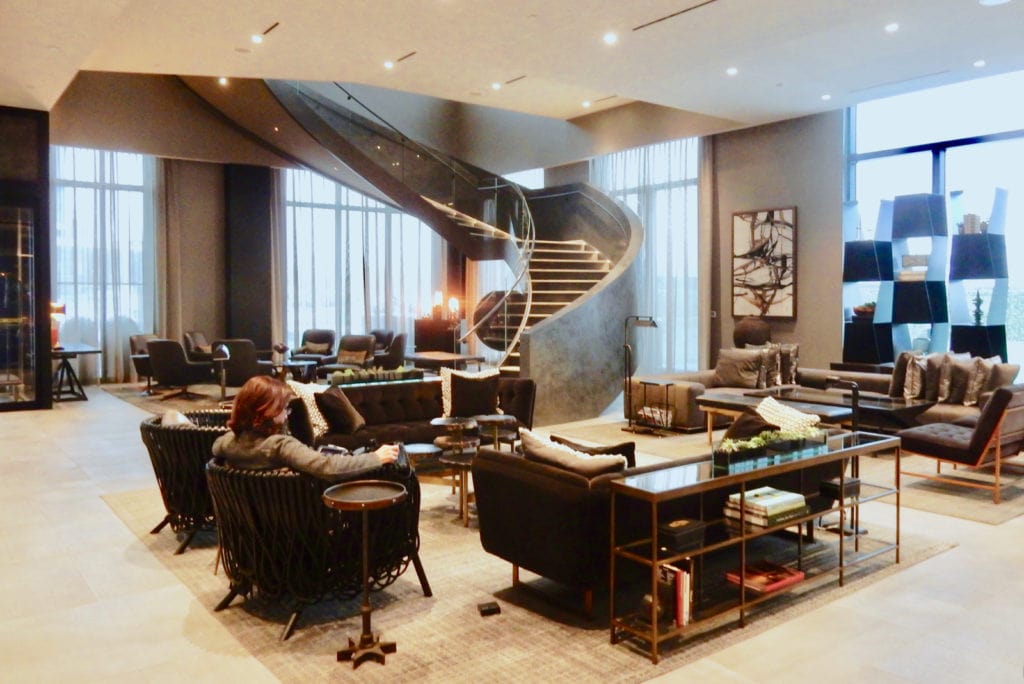 The "Assembly" of Assembly Row, a mixed use development just outside of Boston, refers to the factory on this site that produced Ford automobiles, including the doomed Edsel, from 1926-1958. The developers of Assembly Row in Assembly Square – a relatively new neighborhood in Somerville MA – have revitalized this once blighted, formerly industrial 45 acres with outlet stores, a cinema, restaurants, and the excellent Row Hotel at Assembly Row, an Autograph Collection boutique.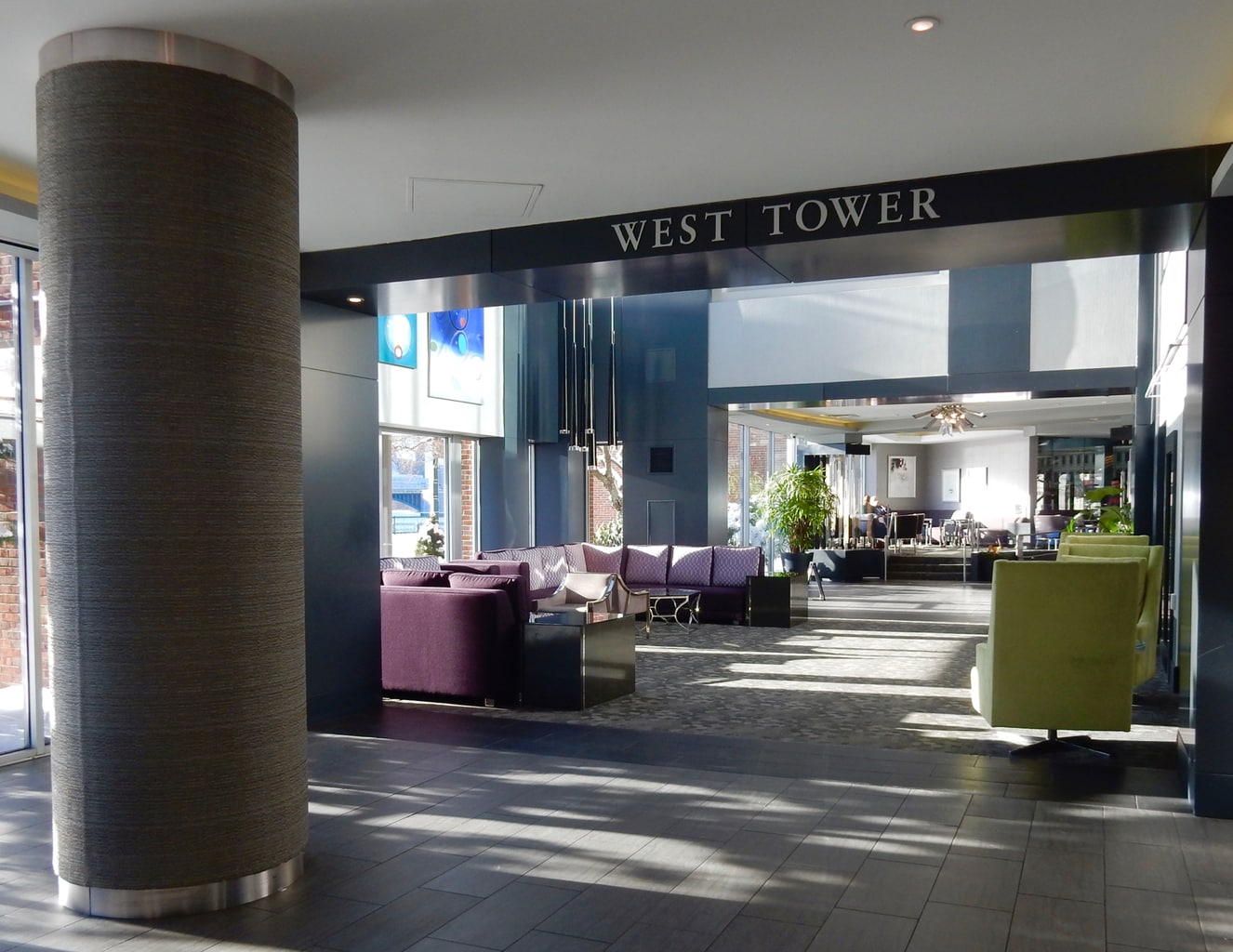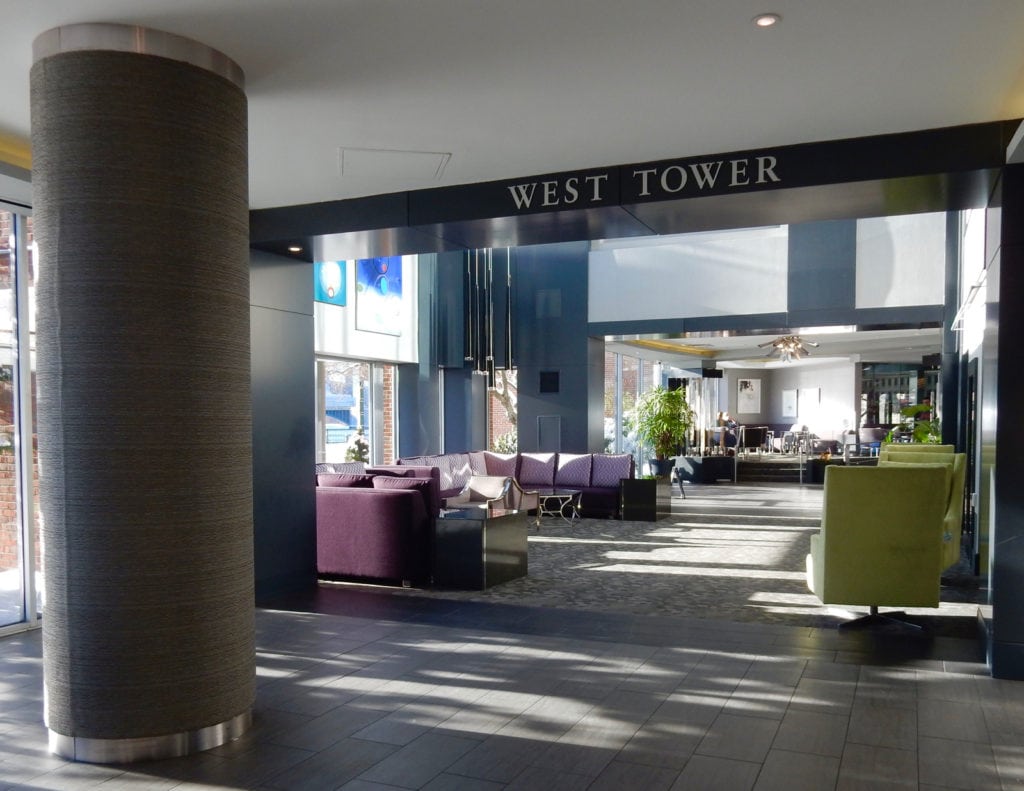 The Royal Sonesta Boston can honestly bill itself as a Modern Art Museum ever since it opened in 1964. At the time, Joan Sonnabend, a renowned art dealer (who passed away in 2011), collected the work of foremost artists, including Warhol, Stella, Dine, Serra and Mapplethorpe, among hundreds of others, to be displayed throughout all public areas of her hotel.
Over its 55 years serving high-end travelers, The Royal Sonesta Boston has gone through major renovations and additions – the latest recently in 2018 with new purchases and repositioning of these art works. In all those years, not one other hotel has been built right on the Charles River Bike Path, providing guests of the Royal Sonesta Boston rare proximity to the Esplanade, and singular views of the river.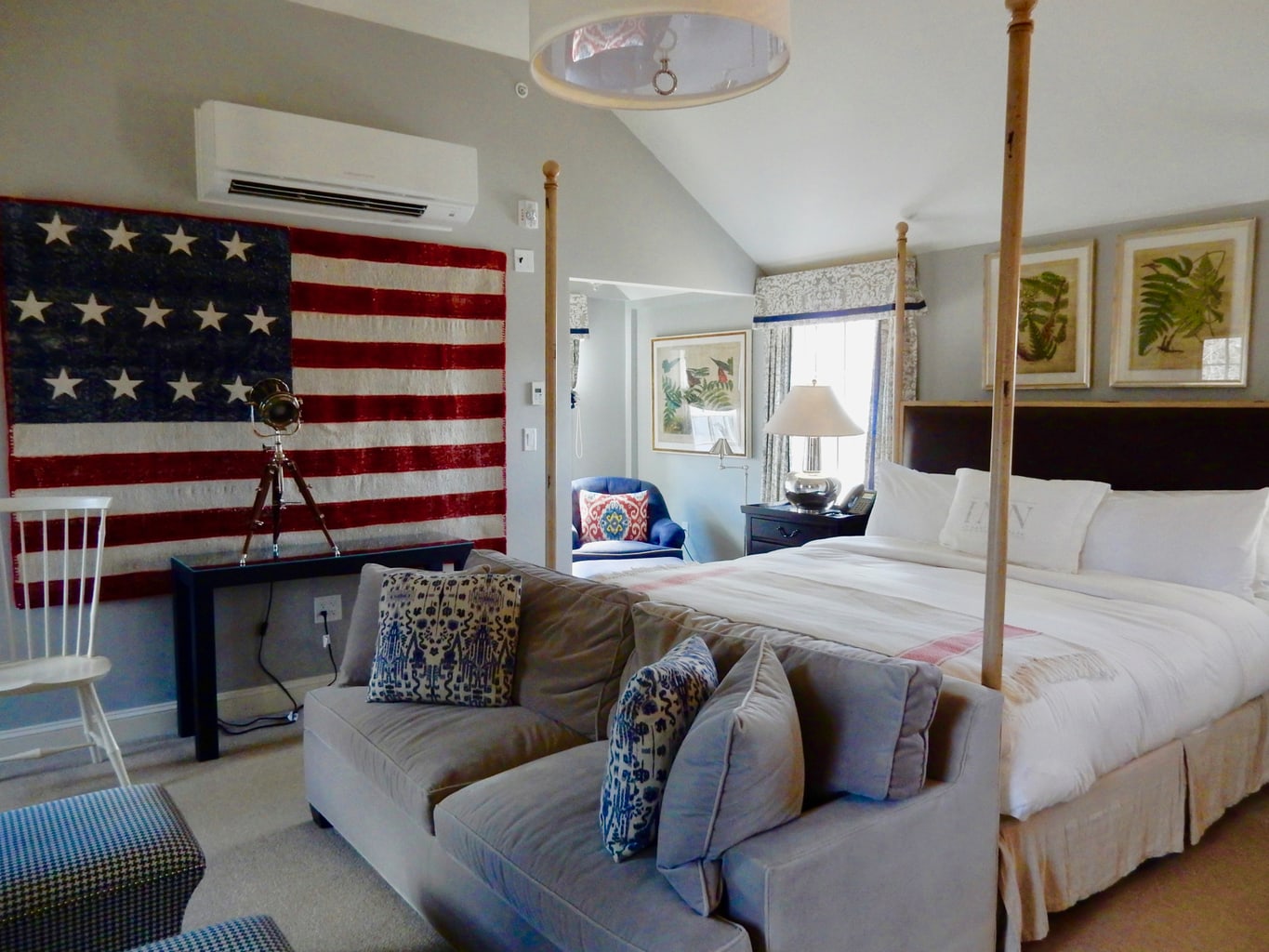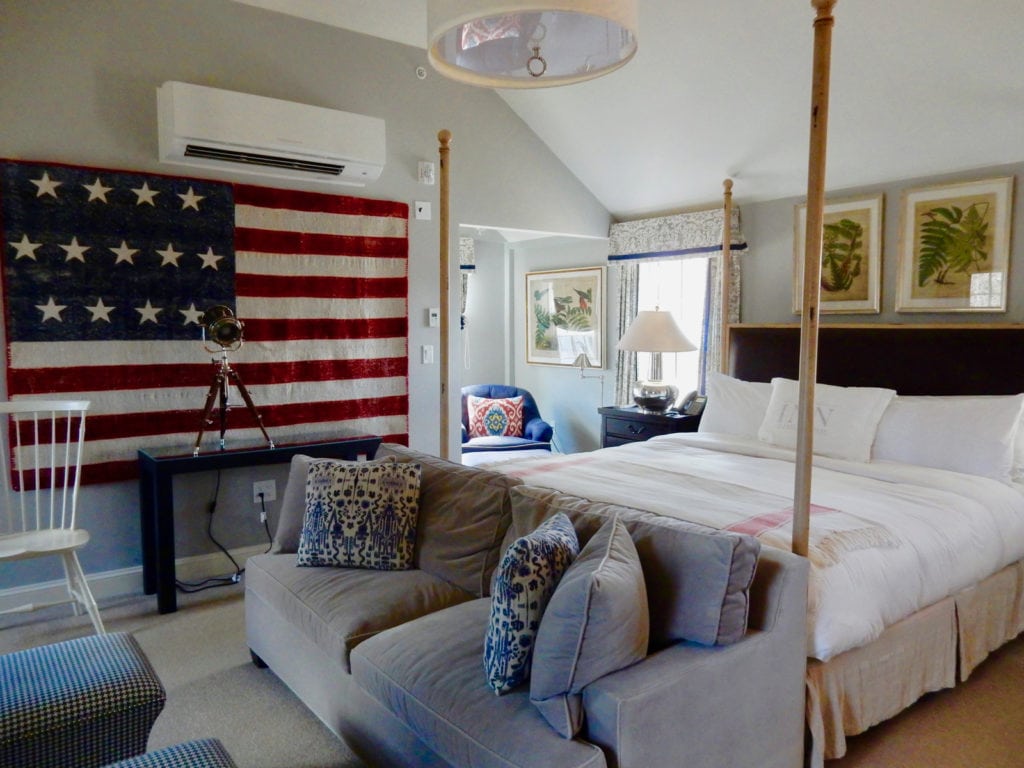 The Patriot's Day Parade, commemorating the first armed conflict of America's Revolutionary War, ends right outside the door of the stellar Inn At Hastings Park, and guests have a front row seat to the proceedings from its wraparound porch.
Lexington's Town Green – where the fighting began, is a five-minute walk away. There are only 22 guest rooms and suites, throughout three building, in the Relais & Chateaux flagged Inn At Hastings Park, listed on Travel + Leisure Magazine's Top 100 Hotels in the World in 2016 and 2017.
Each is a perfect example of Patriot Chic, with the American Flag featured in elegant rooms clad in modern-traditional décor.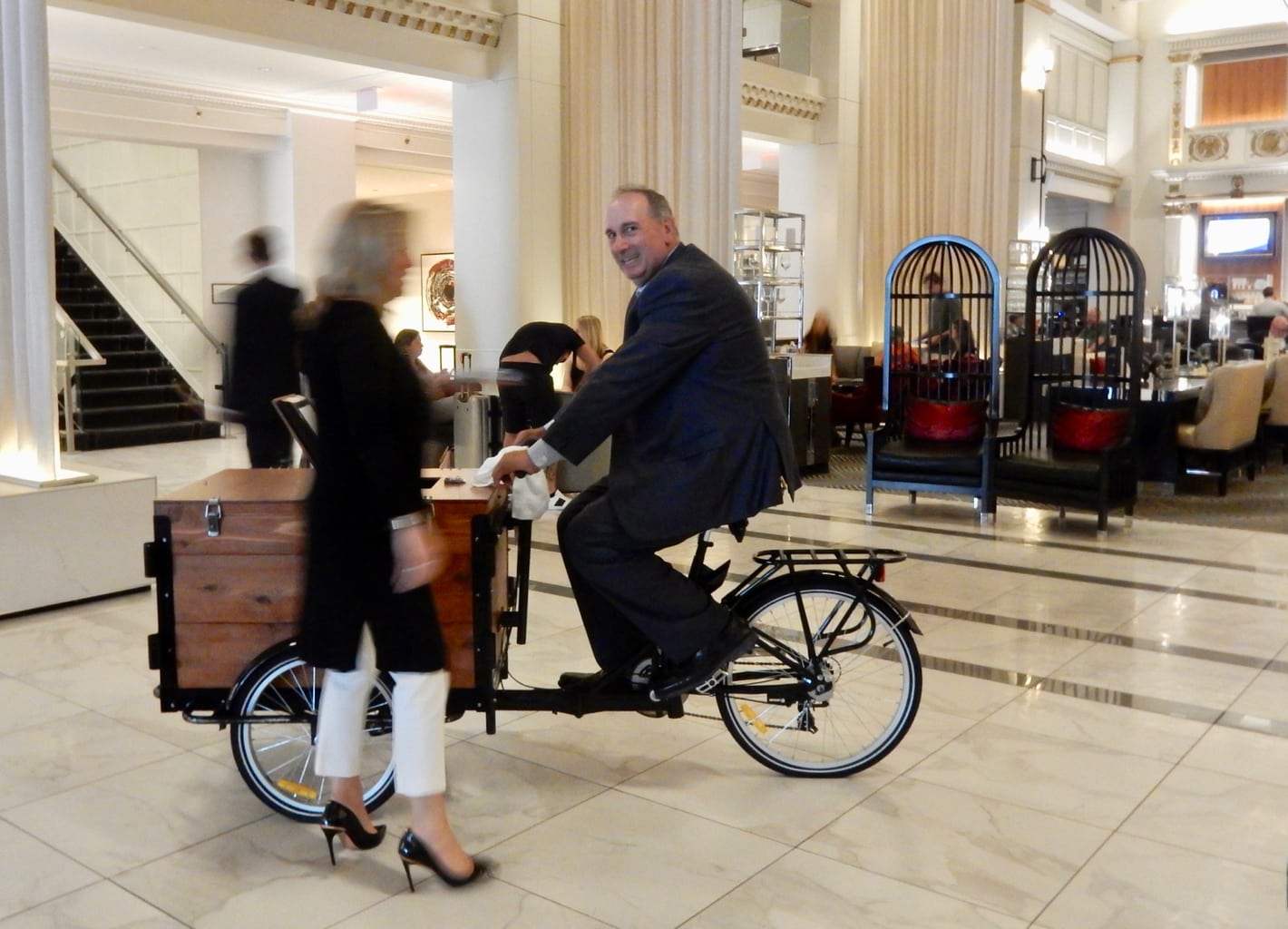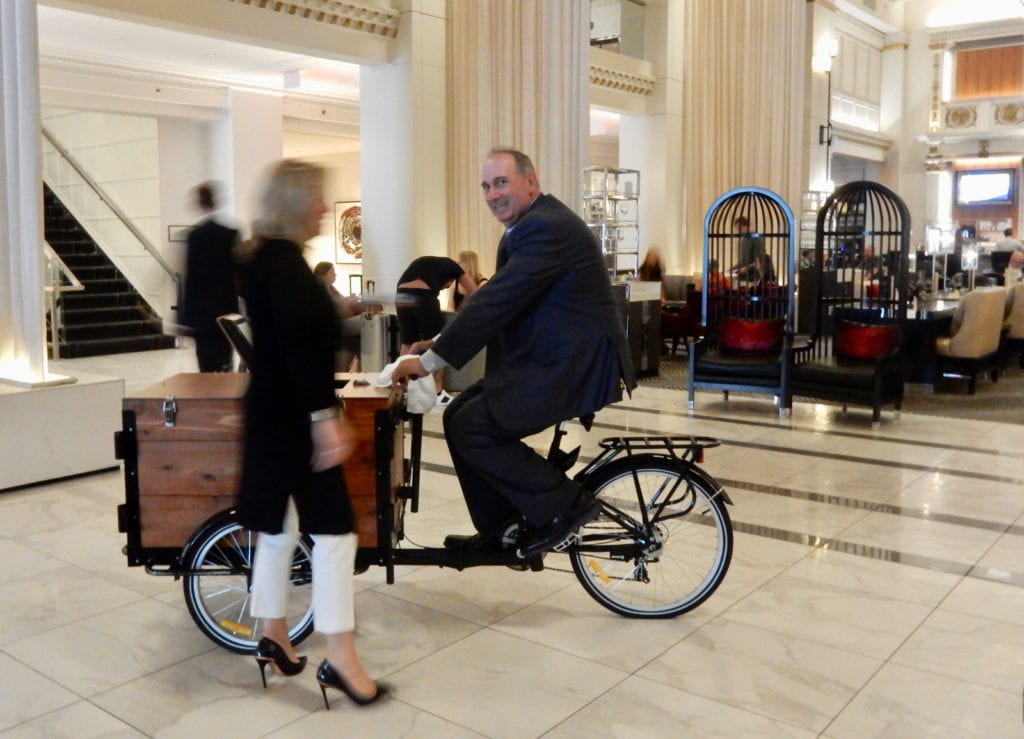 Over the years, Boston Park Plaza has welcomed US Presidents, foreign dignitaries, and Hollywood celebrities. But, as with any shining star, the hotel lost its luster in the later 1900's. For its 90th anniversary in 2017, the Park Plaza went through a $100 million top to bottom renovation, and judging by the crowds checking in on a sweltering July Friday, the luster is back.
Best New and Renewed Luxury Hotels New York State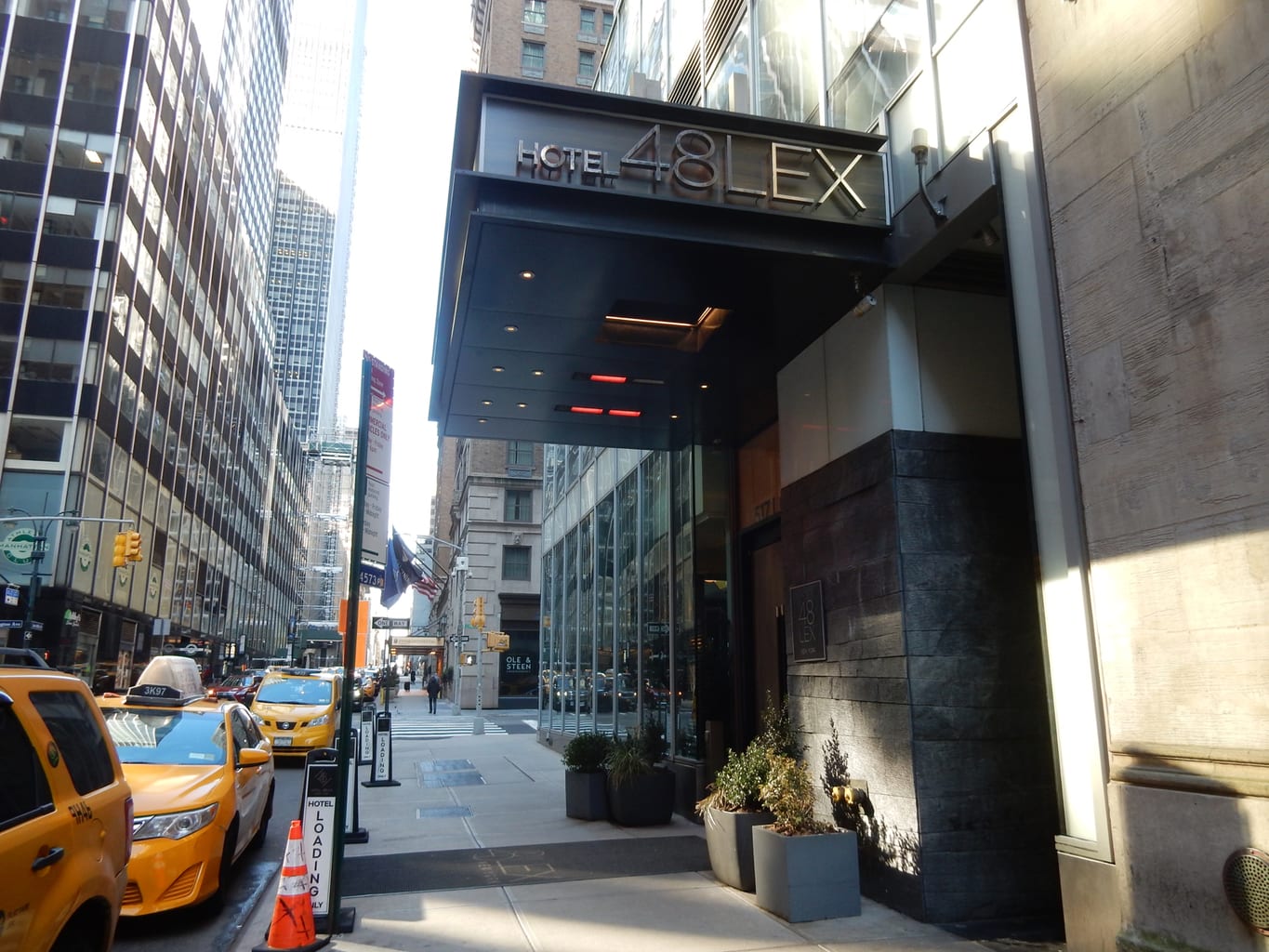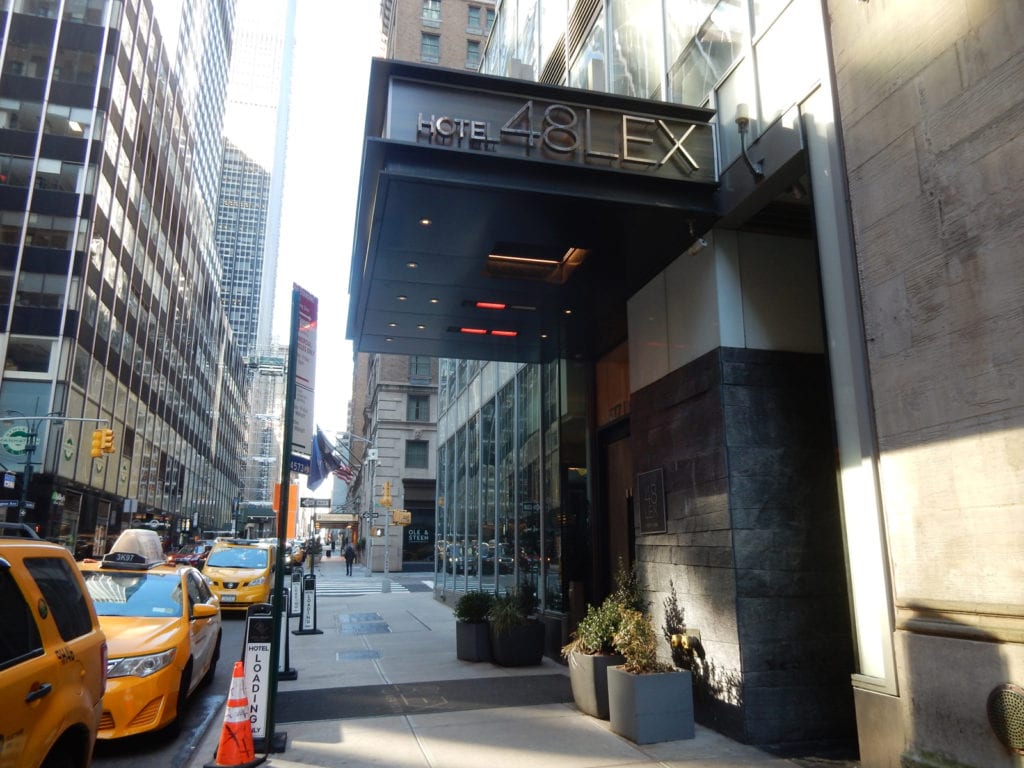 48 Lex – Manhattan NY
One of the first "lifestyle" boutique hotels to open in this mid-town Manhattan locale in 2011, just a few blocks from Grand Central Station, the Hotel 48LEX was touted as a design-forward, customer-oriented establishment on the cusp of a growing demand for this kind of lodging. After 8 years and newly refreshed rooms, Hotel 48Lex hasn't lost its mojo – offering handsomely furnished rooms, breakfast with room, and a complimentary wine and cheese hour to guests every afternoon.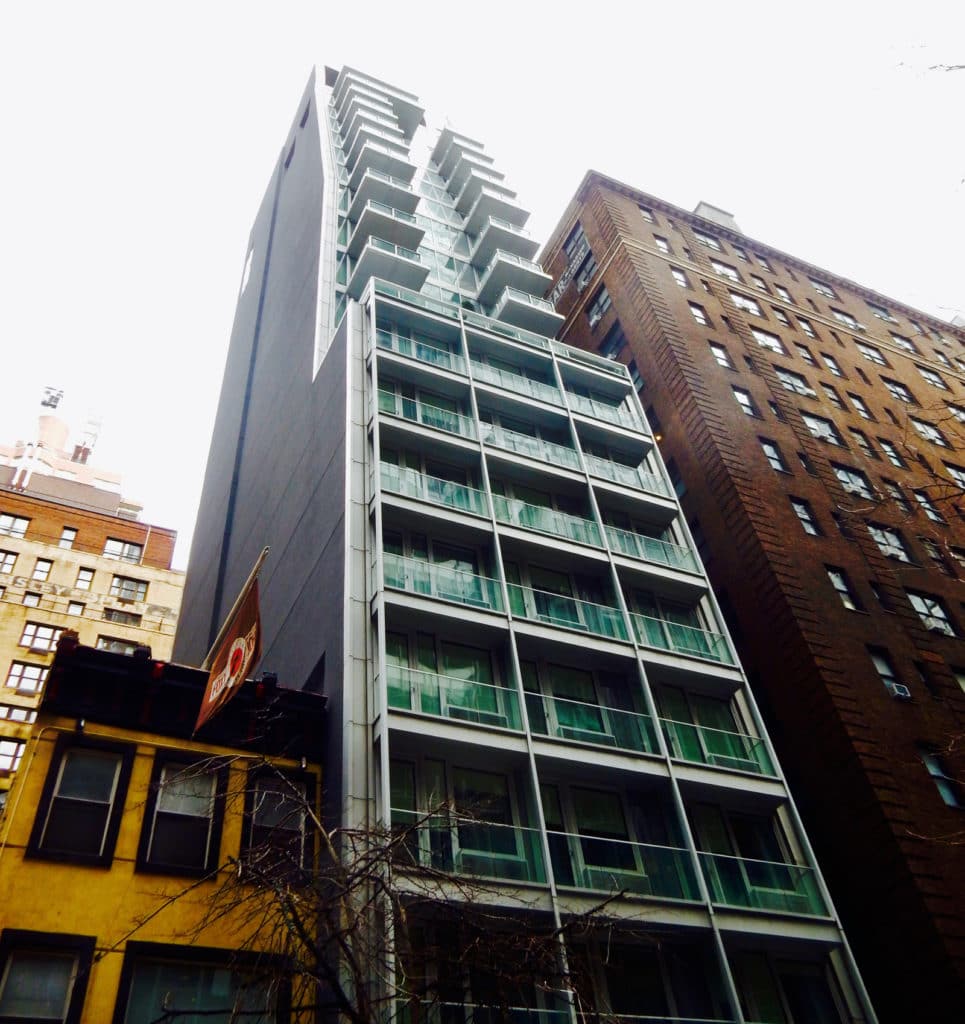 The Bernic Hotel, a Tapestry Collection by Hilton hotel in New York City, offers a stem of Prosecco upon arrival – putting guests in a celebratory mood almost immediately. It's just one way that this smallish boutique stands out amid a slew of hotels in Midtown East, an area dominated by corporate and professional office buildings several blocks from Grand Central Station.
You can't miss the Bernic Hotel on 47th between Lexington and 3rd. A slim modernist glass and steel structure wedged between two older brick buildings; it could be confused with a condo complex that features the rarest of NYC commodities – balconies.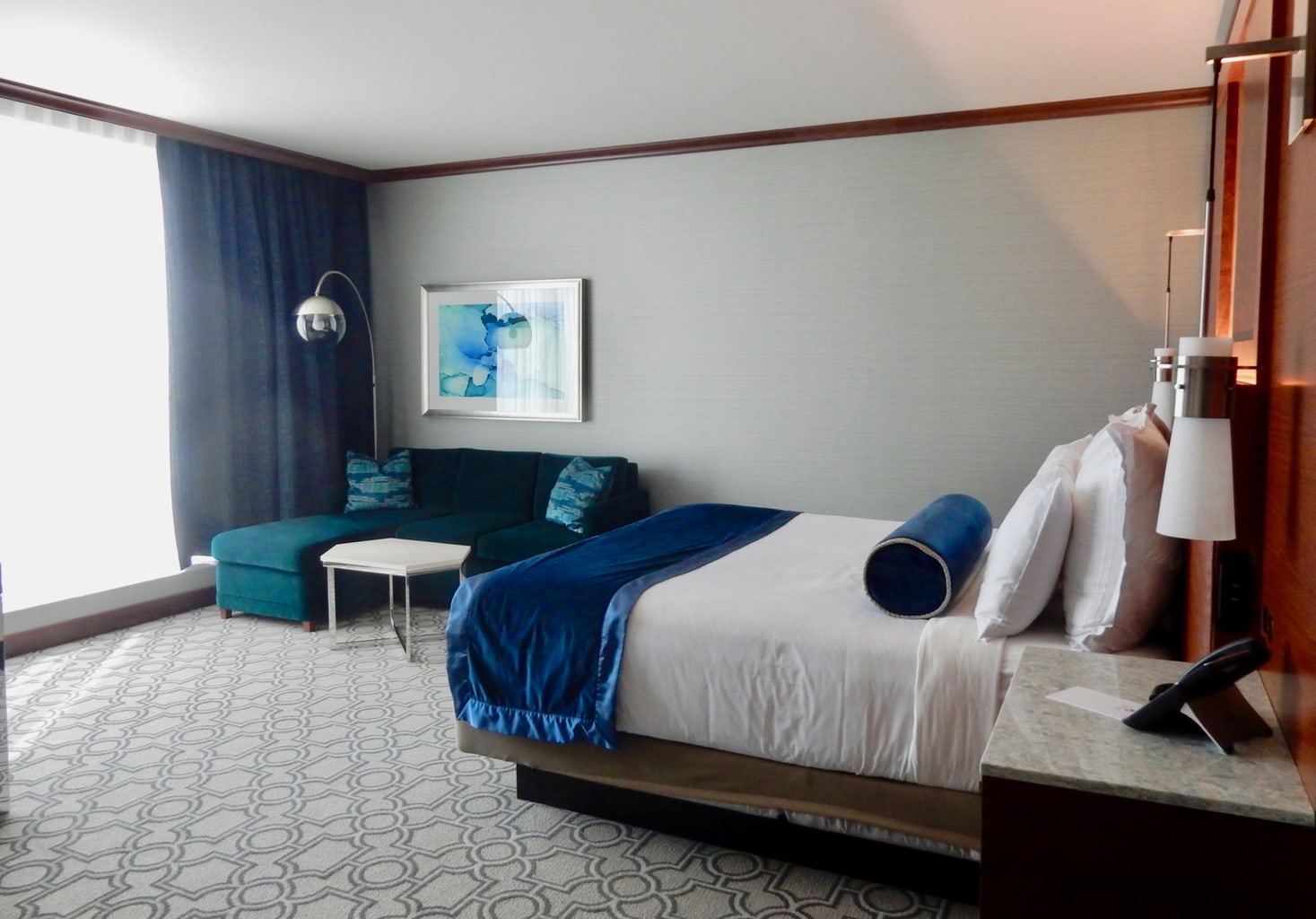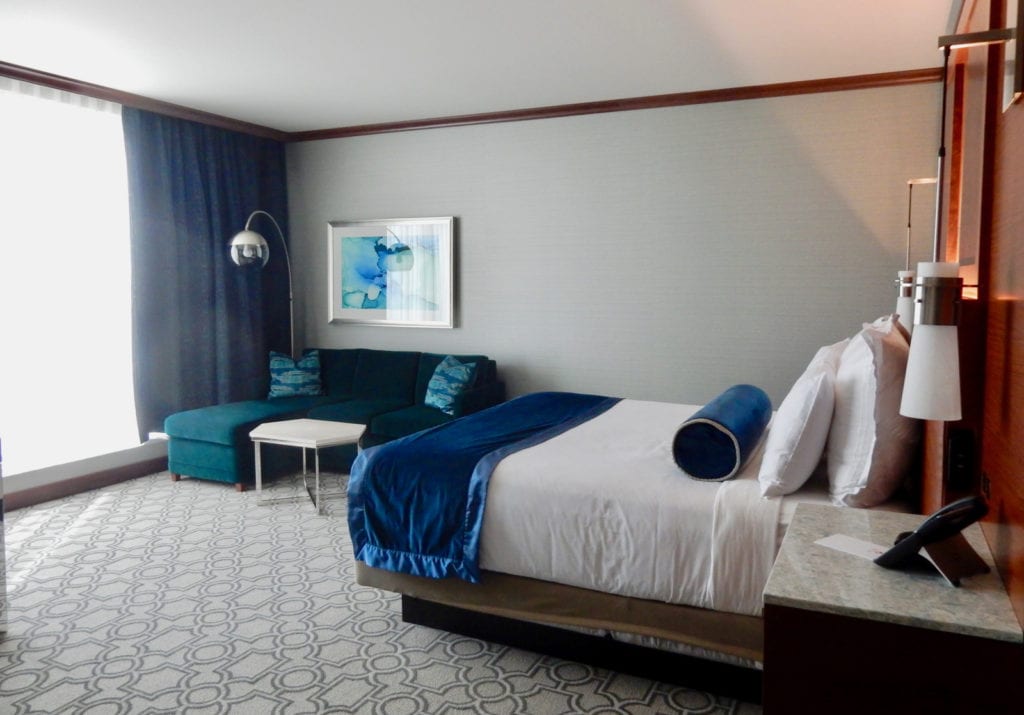 The "Borscht Belt" Catskills resort, The Concord, was recently demolished and rebuilt as Resorts World Catskills, a gleaming glass tower of a casino resort in NYC's backyard. With two hotel options – one luxury, one rustic – bars and restaurants, a great Spa, two indoor pools, a TopGolf Swing Suite, and affiliation with the Monticello Motor Club, (not to mention future plans to rebuild and revive the Concord's famous Monster Golf Course), Resorts World Catskills plans to draw even non-gamblers to the mountains once again.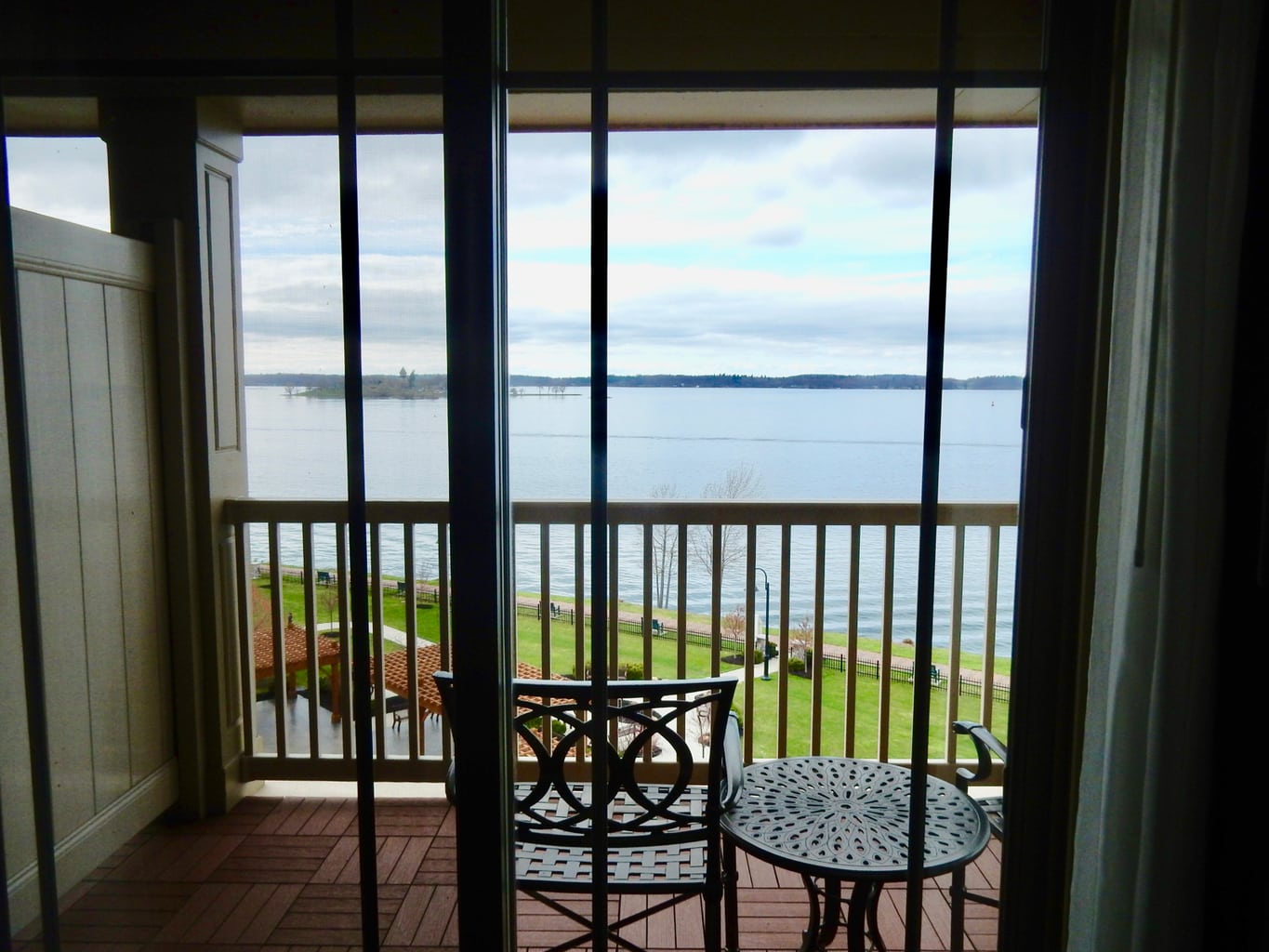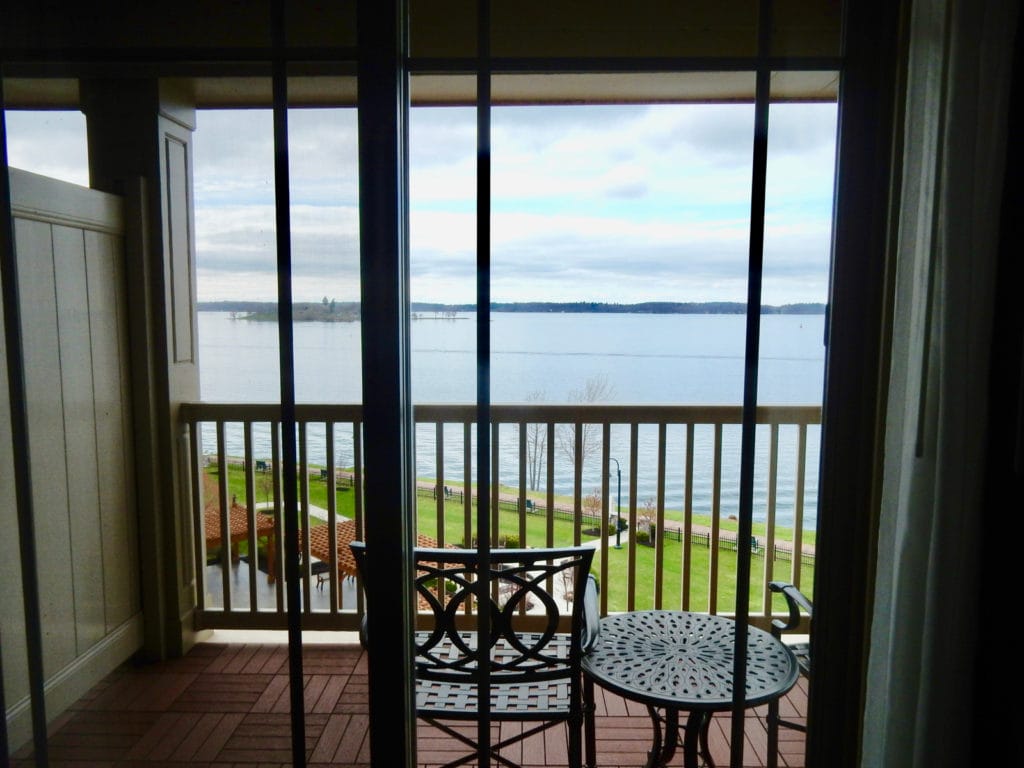 1,000 Islands Harbor Hotel – Clayton NY in the Thousand Islands
You can't get more atmospheric than those views over the St. Lawrence river at sunrise and sunset. Though you have other options, you'll want to book a river-view room with a balcony at the only upscale hotel right on the waterfront in the Thousand Islands (and the only 4-Diamond hotel in the region), the 1000 Islands Harbor Hotel in Clayton NY.
Best New Luxury Hotel in Pennsylvania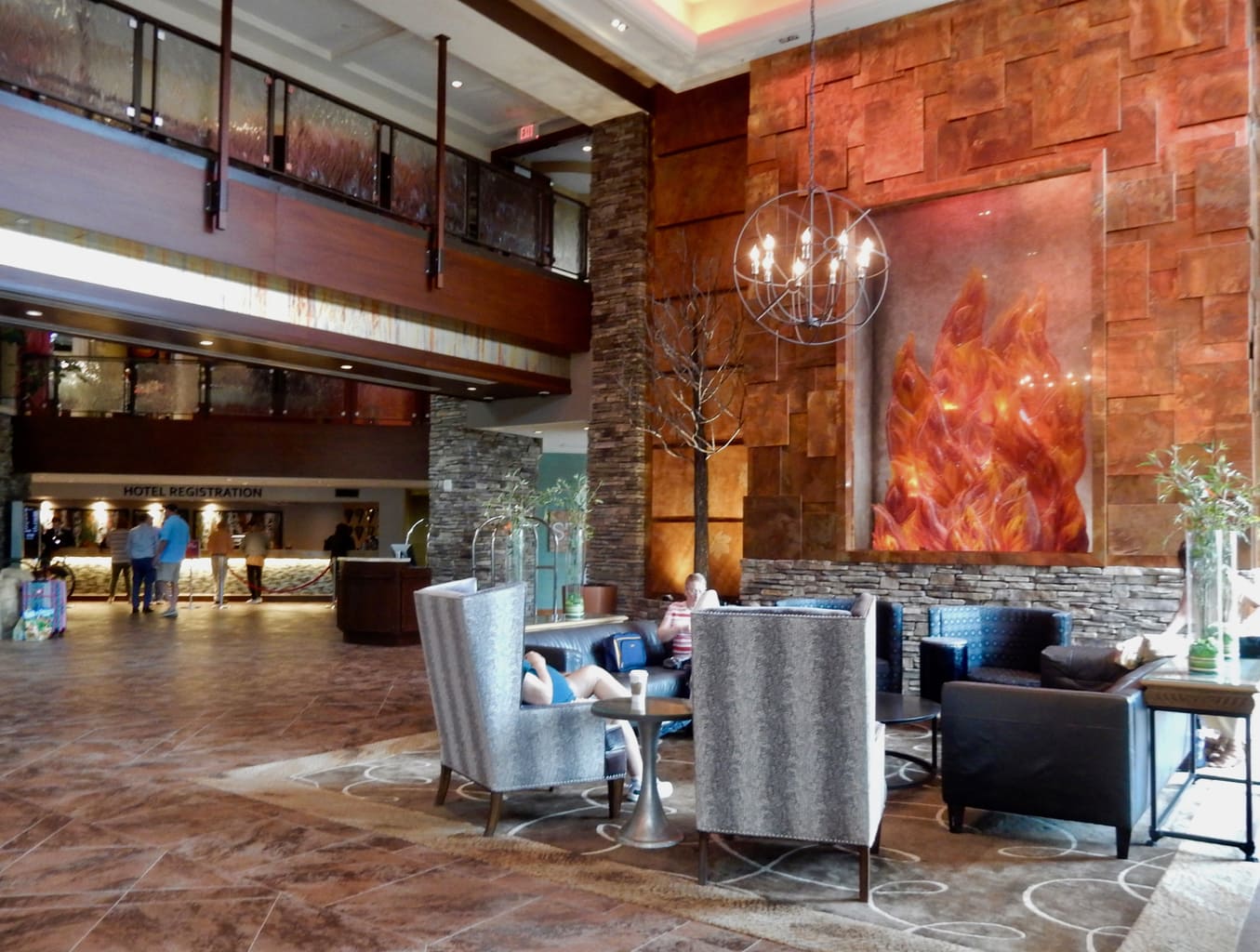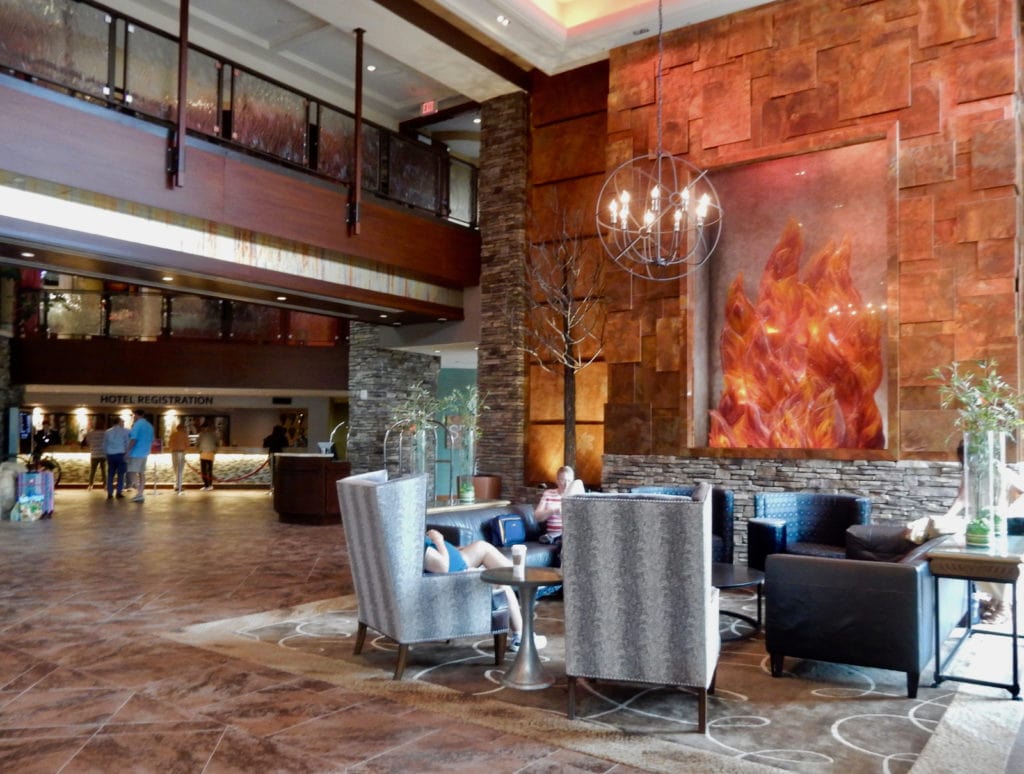 Mt. Airy Casino Resort – Pocono PA
Twelve years ago, the "Beautiful Mount Airy Lodge" of yore was demolished and in its place stands Mt. Airy Casino Resort – a structure that draws a more refined clientele, and would fit nicely in the Adirondack woods. Six stories, with earth tone palette, impressive soaring lobby (with waterfall), and stylish rooms; Mount Airy was named Pennsylvania's first AAA rated 4-Diamond Casino.
Best Luxury Hotel on Delmarva Peninsula, Virginia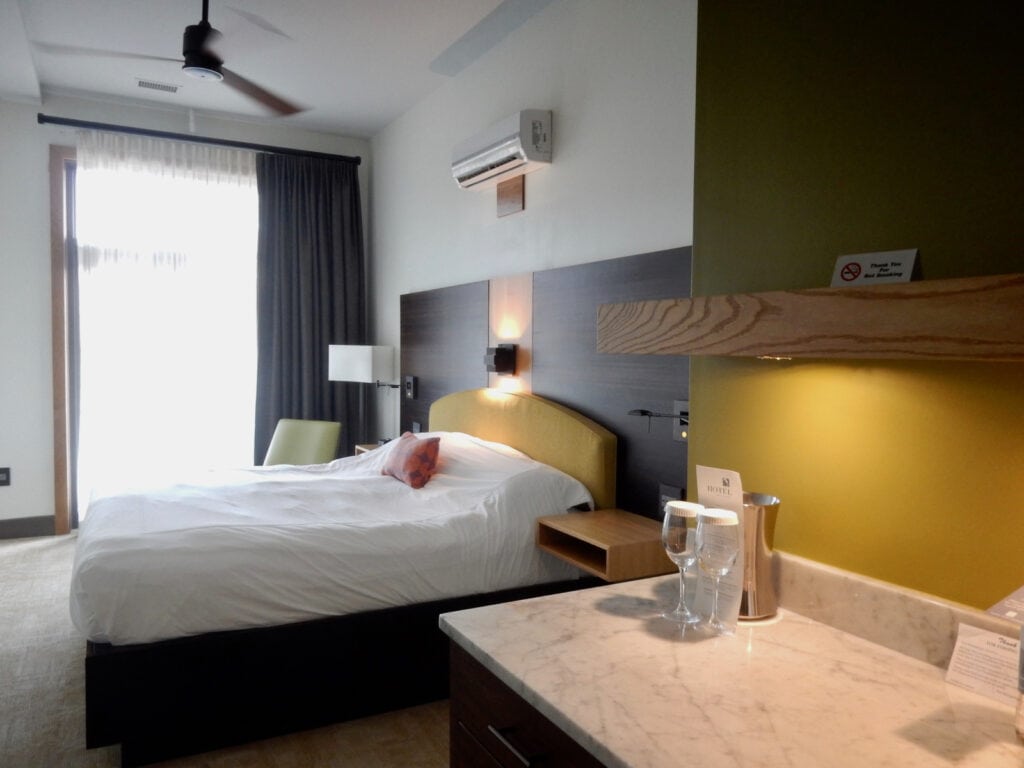 A boutique in every respect (small number of rooms, design forward, easy-breezy reception), The 22-room Hotel Cape Charles is a smashing way to stay in this beach town near the Southern tip of the Delmarva Peninsula.