Last Updated on November 12, 2021 by Editor
From  intimate retreat to notorious accommodations, these 13 best luxury hotels are our top picks for the best lodging in Northeast USA in 2019. Stay where the most memorable scandal took place, in a Casino resort that doubles as a literary boutique hotel, or in a Pullman car used by Teddy Roosevelt. All of these hotels, inns, or bed and breakfasts are new or recently renewed.
The following top hotels are Maven favorites for 2019. For more choices, check out our list of top romantic hotels.
Best Luxury Hotels In USA
There's never been a hotel so fraught with figurative baggage, so memorable in its role in the takedown of an American Presidency, as The Watergate Hotel in Washington DC.
The suffix, "gate," in fact, has applied to every scandal since, traced back to this newly renovated and mod-sexy hotel on the Potomac River. Interestingly, the new and improved Watergate Hotel, a five-minute walk from the Kennedy Center, does not hide its notorious history. It celebrates it with a sense of humor. And therein lies its vast appeal. That and the fact that the whole place glistens with groovy 60's architectural elements and stylish rooms.
The Watergate is, according to its new tagline, "Unapologetically Luxurious."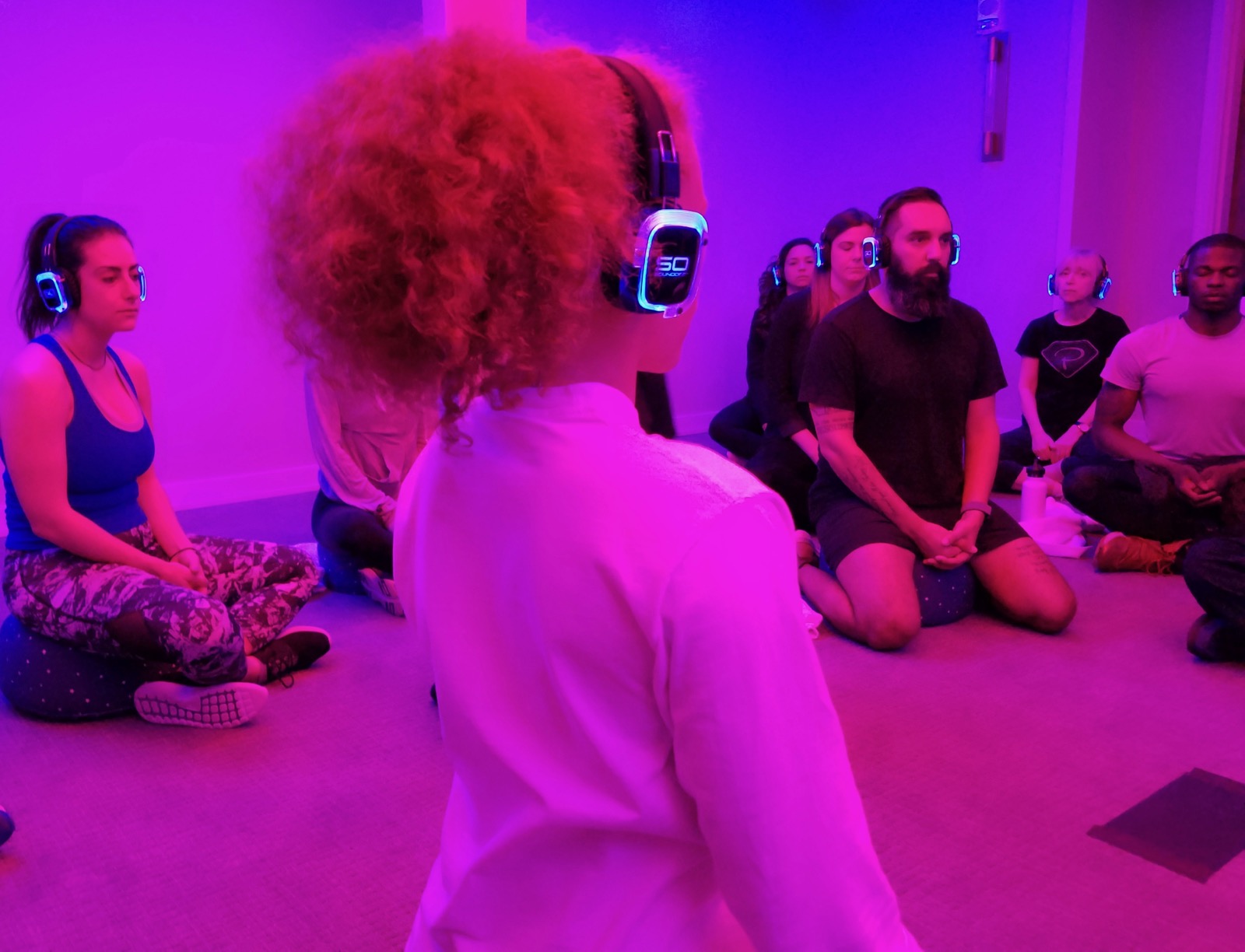 This flagship of the James Hotel brand, in the Flatiron District of NYC, was originally built in 1904 as the Seville Hotel. In 1987, it rebranded as the Carlton. And then, in 2017, was gut renovated, retaining its elegant Beaux Arts exterior, and re-imagined inside as the boutique James NoMad.
What sets this cool boutique apart from most others in the area? The James Hotels has launched Four Bodies Wellness – in-room programming curated exclusively for hotel guests. And spacious, Designs Within Reach modern guest rooms.
After a savvy redo, the cooly designed luxe Renaissance Pittsburgh in the former Fulton Building, on the riverfront opposite PNC Park, is a top choice for style-minded travelers. The vast central hall, white marble staircases and arches awash in purple light, emanating from a soaring domed ceiling, provides a striking first impression. In a Beaux Arts meets Avant-Garde kind of way. Ask for a Corner Executive King for the best view of the river, bridges, and all Pirates home games.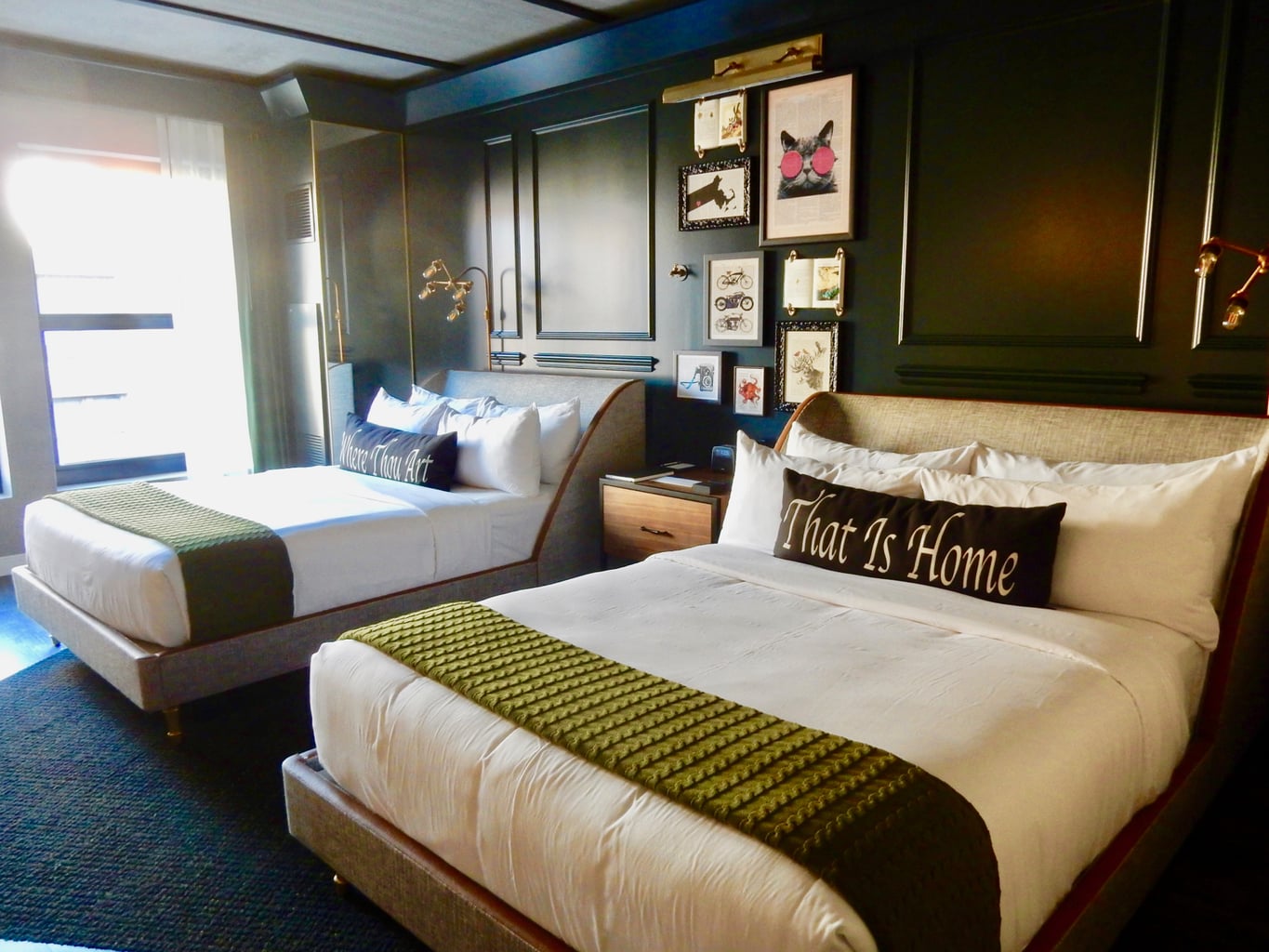 This is the first, and so far only MGM carved from vacant downtown city buildings – thus uplifting a flagging urban center in Western Massachusetts. MGM also showcases the literary figures who lived here – Dr. Seuss, Emily Dickinson, Merriam-Webster – with nods to all and more in hotel décor.
The creativity of interior designers continues in the guest rooms, which are unlike any I've seen outside of a NYC boutique hotel. Poured concrete ceilings, dark wainscoted walls splashed with bookish art, forest green cable knit throws, chairs upholstered in tweed and hound's-tooth with a punch of bold floral pillows – it's a masculine/feminine/Yin/Yang mash-up of a space that is at once giddily fun and seriously sumptuous.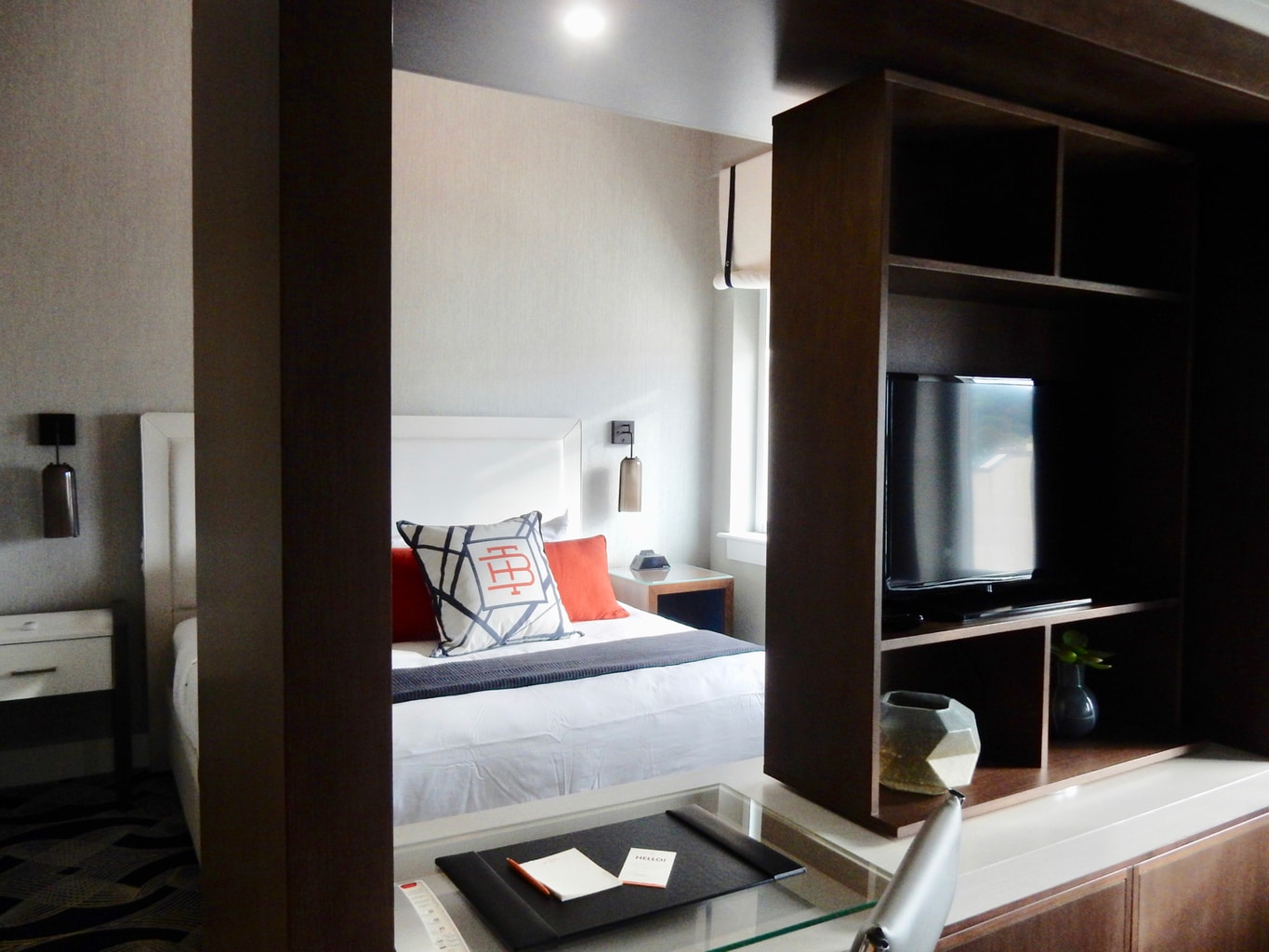 If you're a fan of country music, and want to learn about its origins in the USA, the Bristol Hotel, opened adjacent to the Birthplace of Country Music Museum in October 2018, is the best place to overnight.
However, next-best-thing pilgrims will also be drawn here for the modern décor with historic design elements from the 1920s. There are exposed brick with original pressed lettering, a former hand-crank elevator displayed in the lobby, and Roman-arched entryways. Best of all, is the phenomenal rooftop bar and lounge overlooking the city and surrounding mountains.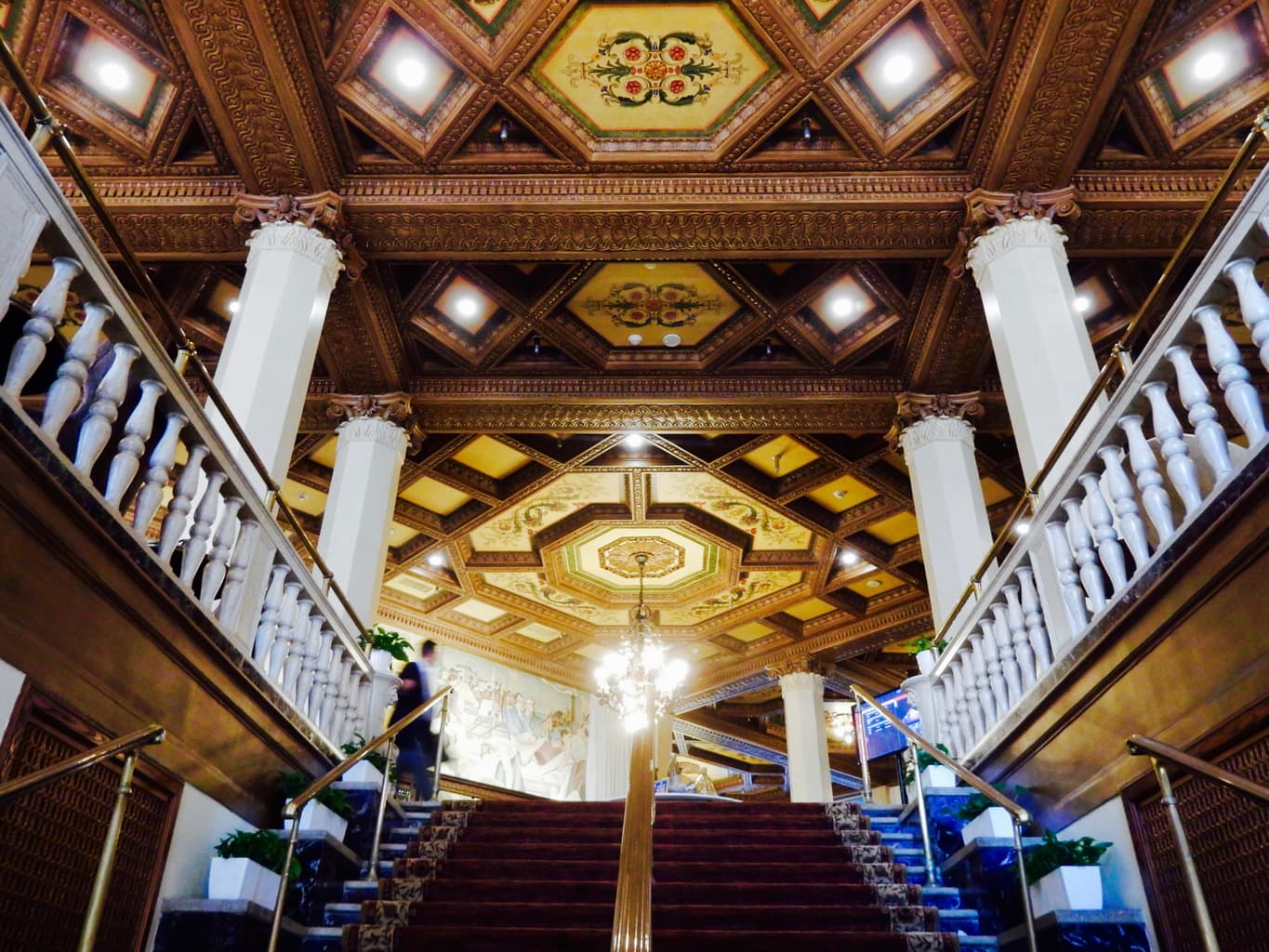 The Hotel Syracuse was a sensation when it first opened in 1924. In the thick of downtown, the top floor Grand Ballroom in all of its Versailles-like grandeur was the place to be in Syracuse.
But by the 1980's, the hotel had lost its luster, became a banquet facility, and cycled through one owner after another before failing by the early 2000's. Now privately owned, this flagged Marriott, was completely renovated and reopened to much fanfare on June 15, 2016. It is once again an epicenter of a revitalized Syracuse.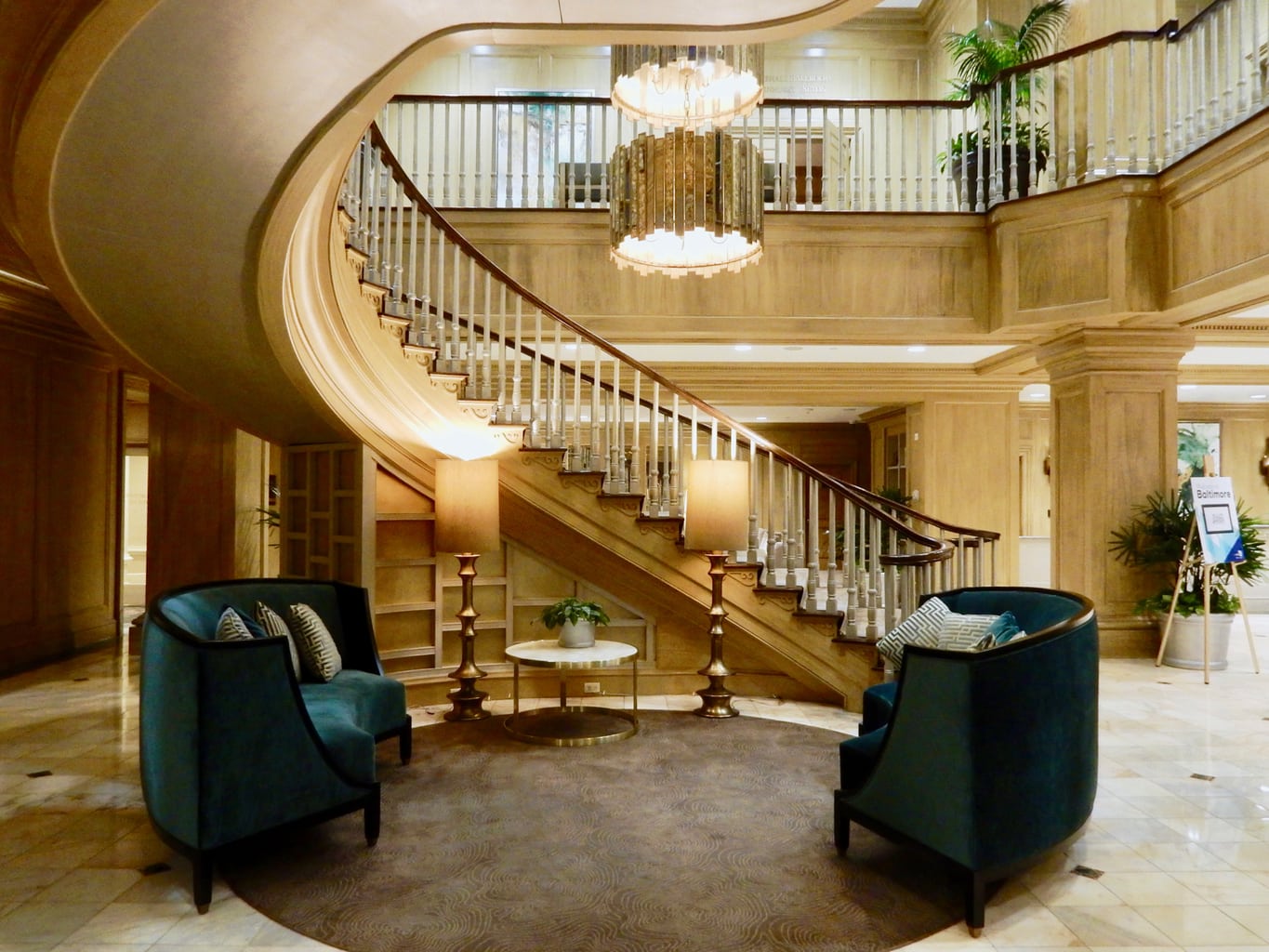 In all the frenzy about the new boutique hotels cropping up around town, some might forget that there are others in Baltimore, grand in their day, newly renovated, that have stood the test of time. One is the understated Royal Sonesta Baltimore, fresh from an $11 million restoration and right across the street from the Baltimore Science Center. What sets Baltimore's Royal Sonesta apart is its roof-top tennis court, large indoor pool, and views (from select rooms) onto the Inner Harbor and its most lauded museums.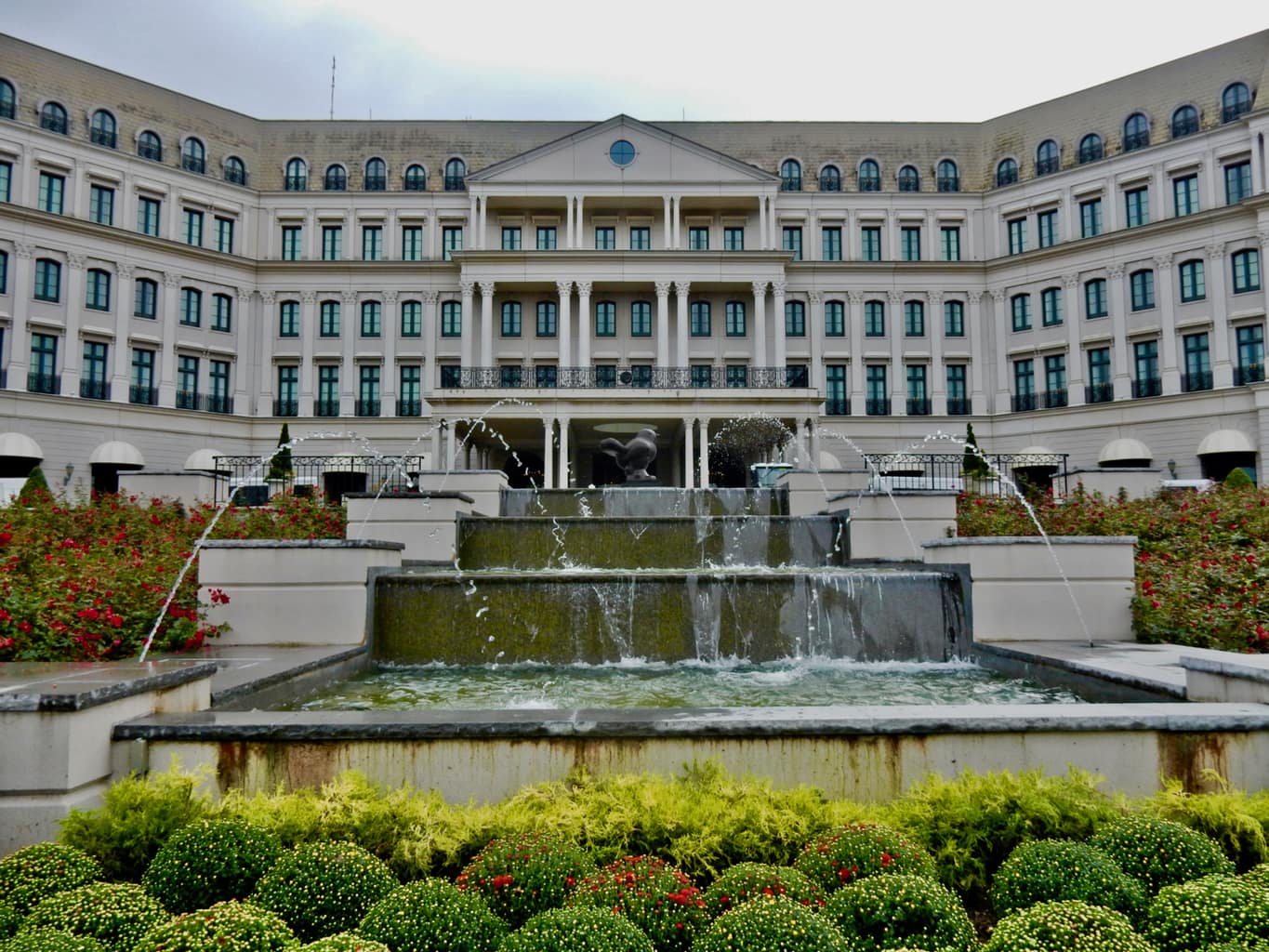 How to explain this 2,000-acre, multi-hotel luxury resort?
It's a wildlife sanctuary. And it's a small-plane airport ( just don't ask who's flying in on his/her private plane). There's an award-winning golf course (Pete Dye designed Mystic Rock, The Links) and Golf Academy. But it's got a Holistic Healing Center and incredible Spa for both humans and animals.
Then there's the museums. The Art Museum collection alone is valued at $45 million. You can only imagine the combined value of the antique car museum and prop-plane museum. The piece of Berlin Wall on property is priceless.
You want adventure? The resort has an official Jeep Driving Academy. Plus, it's got a climbing wall, a zip-line, x-country skiing, tubing, horseback riding, dogsled rides, canopy tours, AND paintball.
Nemacolin is a deliriously wacky, extravagant, homey, friendly, fun whirlwind of a place. And, by dint of parts of it being ever-renovated, it can stay on this list nearly every year.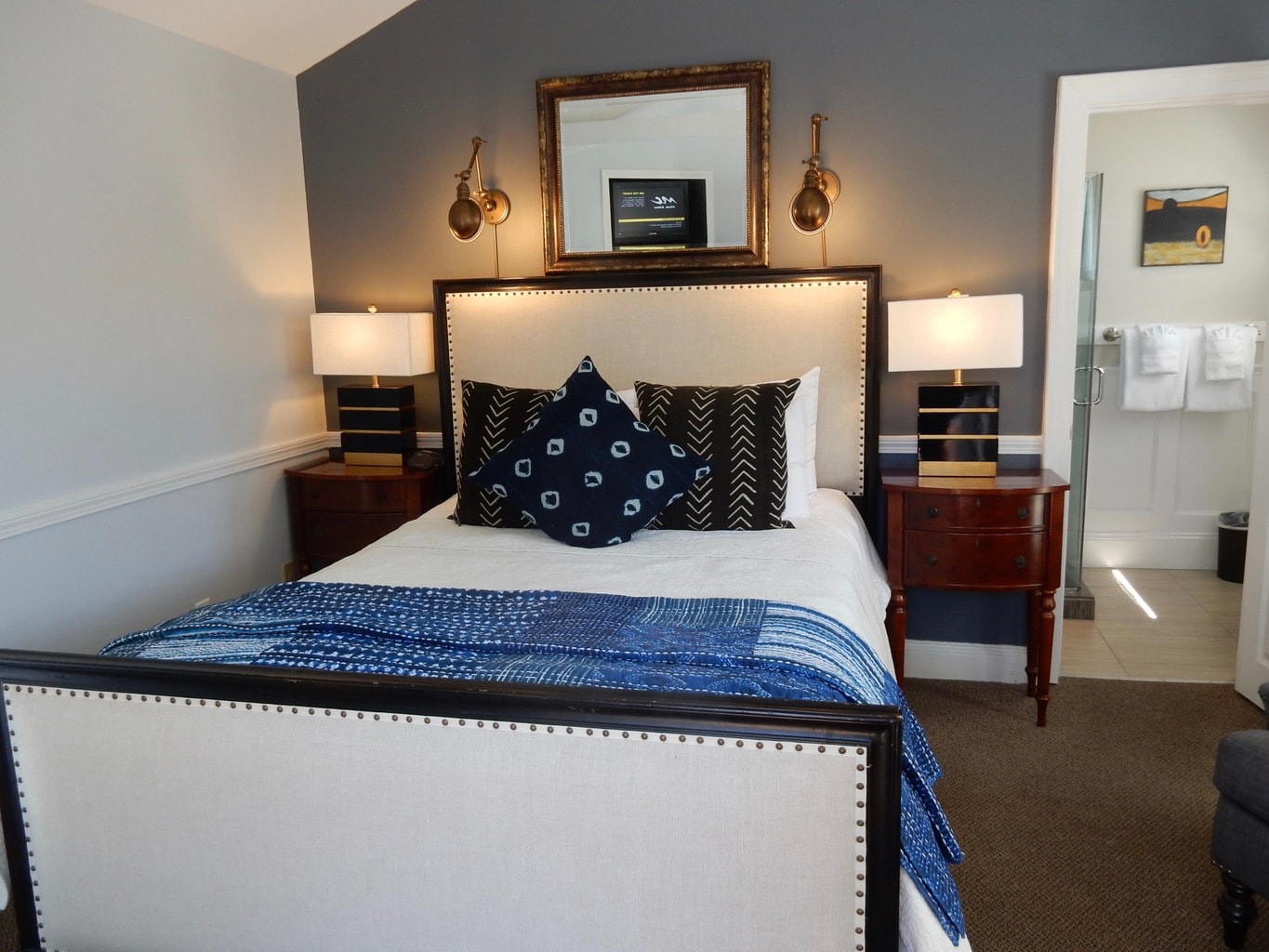 Owner, Stephen Hooper worked for Donna Karan for over 20 years. His husband, Paul Graves, was a NY attorney. Three years ago, they gave up their high-power jobs and their homes in Brooklyn and upstate NY to establish a life in their "Happy Place," Provincetown – where they met many years ago.
Hooper's two decades traipsing all over the world for Donna Karan served him well. It honed his keen eye for design and appreciation for what makes the best hotels on the planet so appealing. The aura at Carpe Diem is "New England Sea Captain Travels to Asia," in the reception area and out into a beautifully landscaped center courtyard, peppered with inviting chairs and couches. Rooms might be small but are stunning: ideally romantic cocoons.
Built in 1880 as an inn, and then a boarding house, The DeBruce has not roamed far from its origins – except stylistically.
Now a cool-bean 14-room boutique hotel, owned by hospitality maestros, Sims and Kirstin Foster, (who also own the Arnold House, North Branch Inn, and 9 River Road), the DeBruce is emblematic of a new kind of Catskill Hotel: less mass market resort, more high-end, mid-century-modern getaway geared toward travelers who appreciate fine design and excellent food.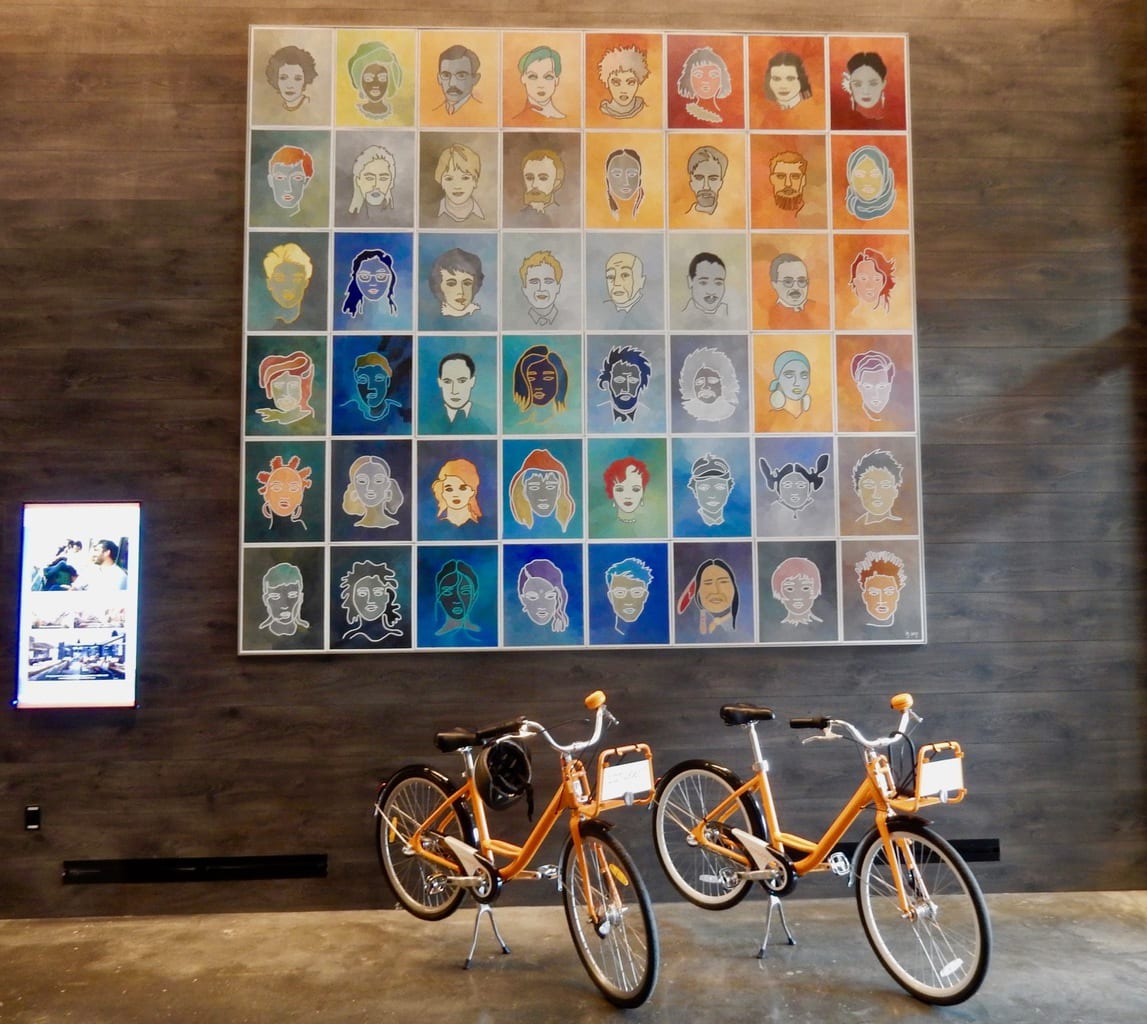 The spiffy section of N. Bethesda, Pike & Rose, is the perfect setting for Canopy – Hilton's answer to Gen X, Millennial, and even Boomer travelers who are all about being social. If you're looking for craft drinks, opportunities to mingle, and stylish streamlined rooms, Canopy's got you covered.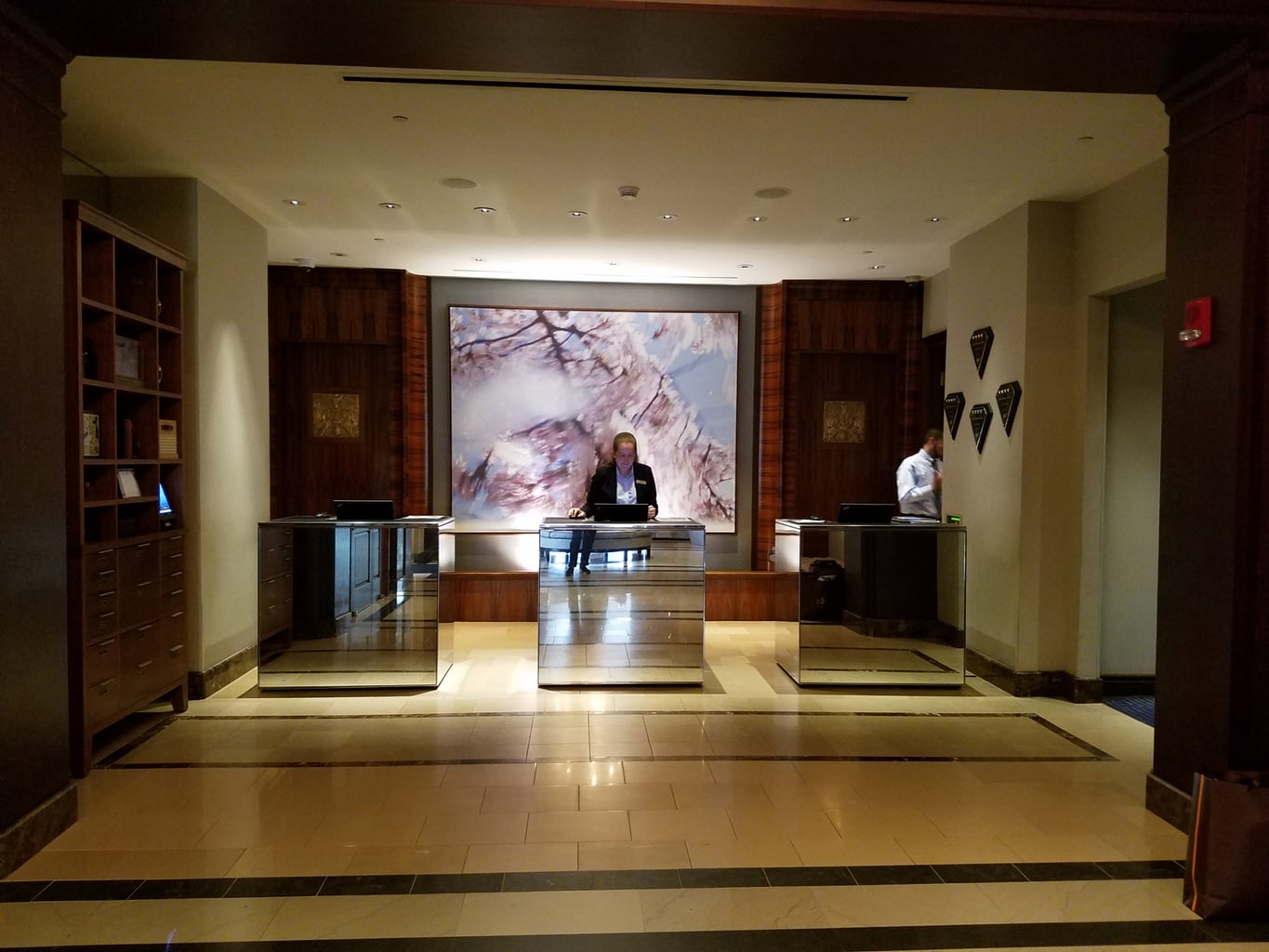 There are reminders everywhere of this hotel's original identity as Boston Police Headquarters from 1926 until 1997. In 2004, the Irish hotel company, Jury's, repurposed the "last major Italianate Renaissance Revival building erected in the city" into a luxury hotel. Subsequently, it became a Loews Hotel in 2009. Larger than average standard rooms (300-345 sq. ft) are handsomely designed "like a fine tailored men's suit."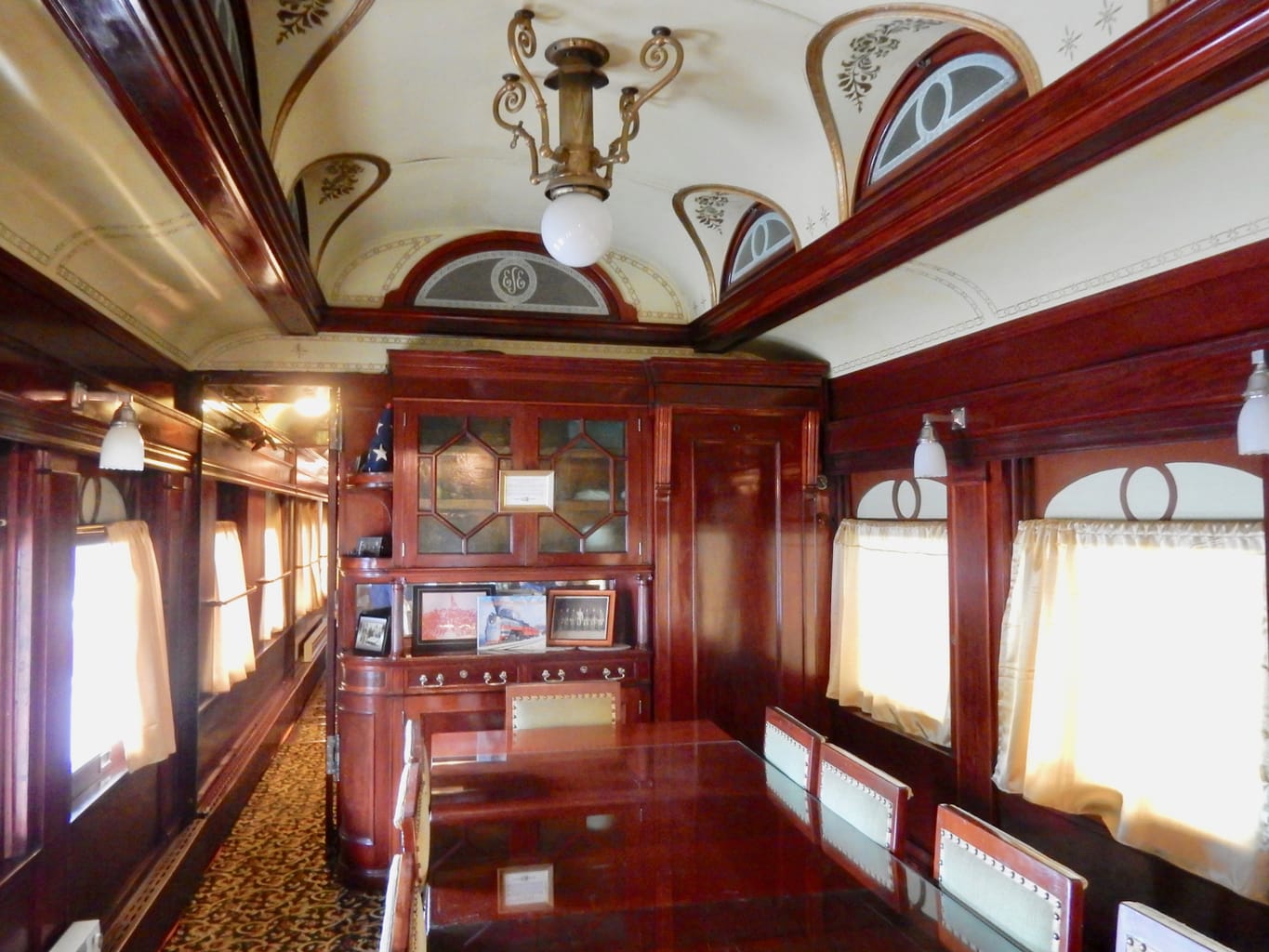 Teddy Roosevelt used this opulent train car for a Northern Tour in 1903. Custom built in 1901 for the President of the Elgin, Joliet & Eastern Railroad (with construction overseen by Todd Lincoln), it was decommissioned in 1963 and enclosed inside a vacation home. That is, until its recent relocation to this roadside attraction in DuBois PA.
In mint condition, it's one of the last original Pullman Palace Rail Cars in existence. And one of the few complete with original furniture and gleaming woodwork.
Stay here, and you'll sit on chairs and sleep in rooms that President Roosevelt himself probably used. There are two bathrooms (one in the entry foyer outside of the train car), a dining room, and a library. The three sleeping cubbies can accommodate a total of 4-6 people on one modest double bed and four bunk beds.