Last Updated on
You can just skip right on over to the Boston Museum of Science, or dip your toes in the Charles River from the back door of the Royal Sonesta Boston – a hotel in Cambridge MA that can honestly bill itself as a Modern Art Museum ever since it opened in 1964.
At the time, Joan Sonnabend, a renowned art dealer (who passed away in 2011), collected the work of foremost artists, including Warhol, Stella, Dine, Serra and Mapplethorp, among hundreds of others, to be displayed throughout all public areas of her hotel.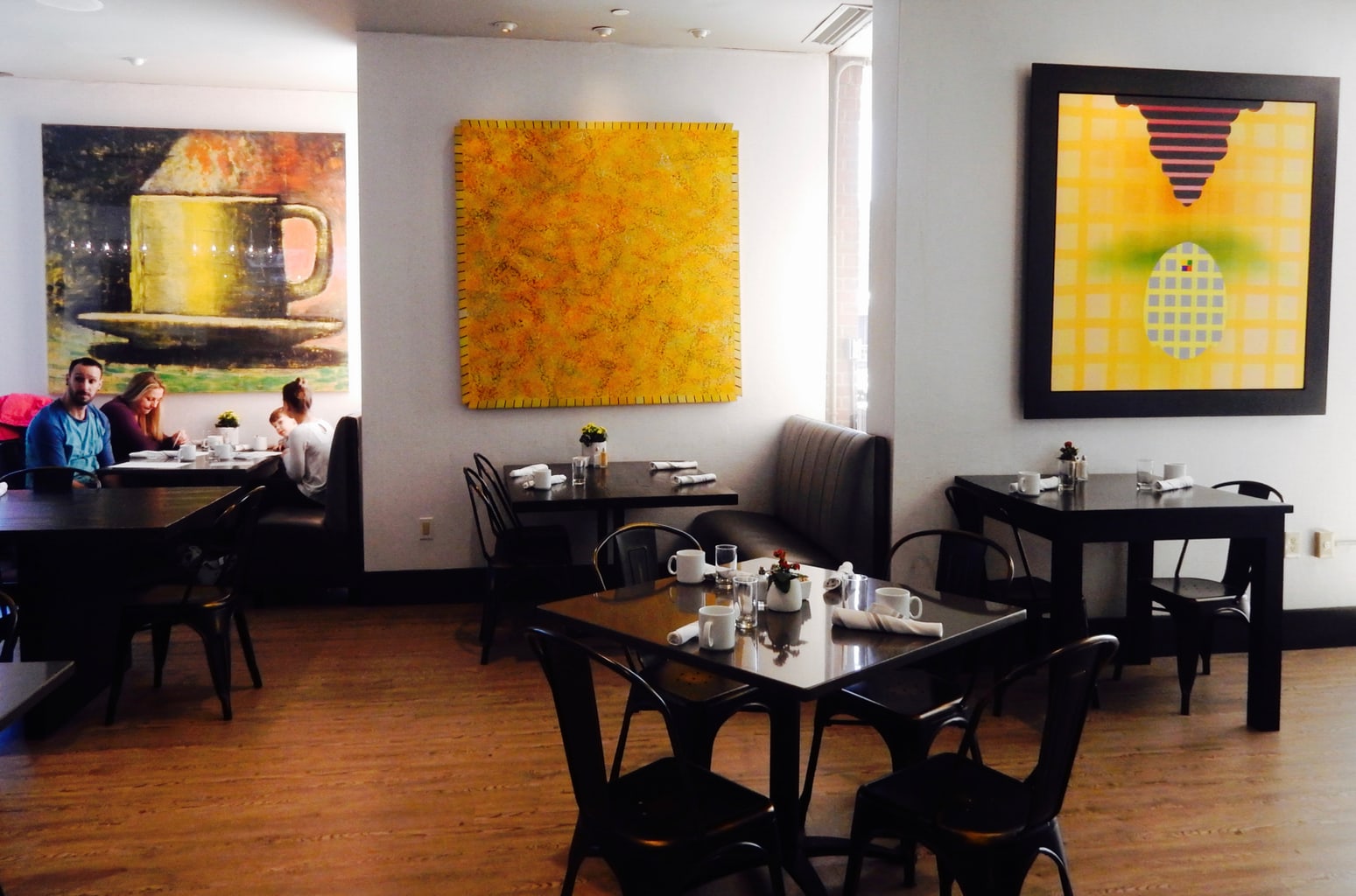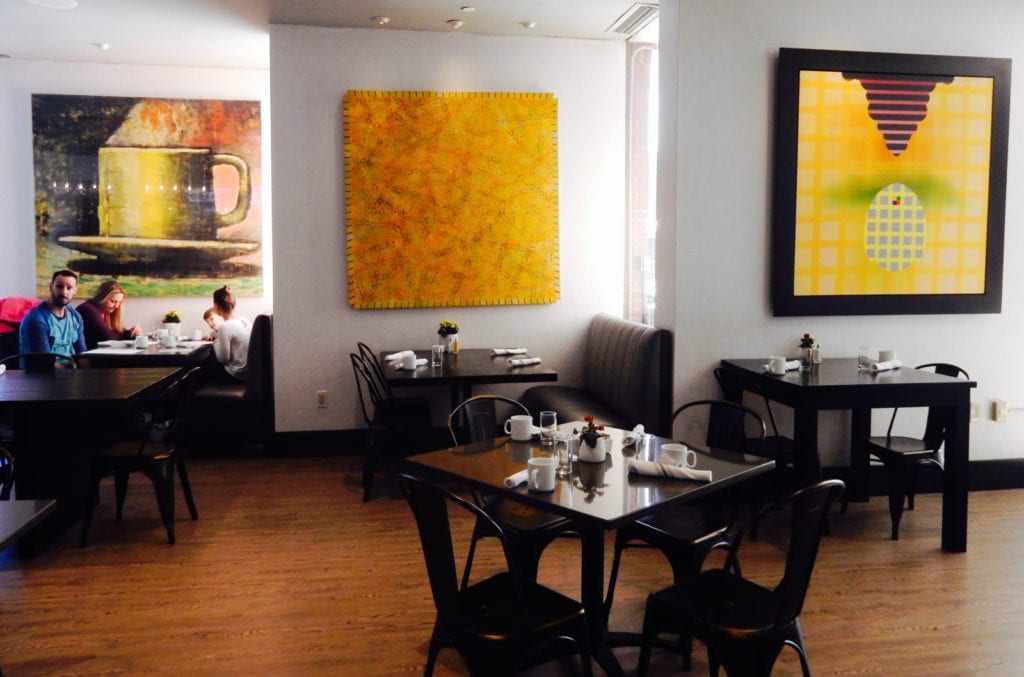 Over its 55 years serving high-end travelers, The Royal Sonesta Boston has gone through major renovations and additions – the latest recently in 2018 with new purchases and repositioning of these art works. In all those years, not one other hotel has been built right on the Charles River Bike Path, providing guests of the Royal Sonesta Boston rare proximity to the Esplanade, and singular views of the river.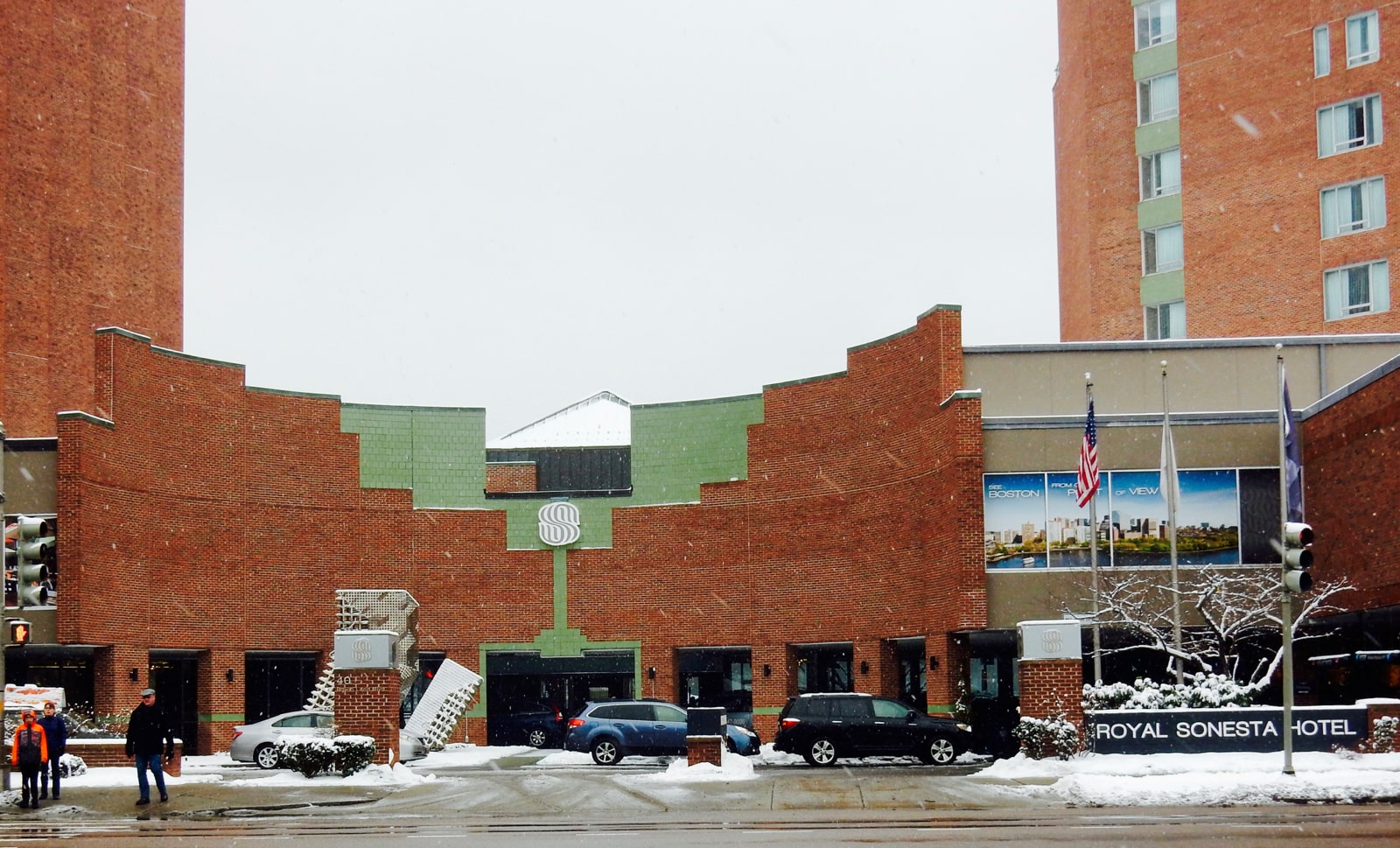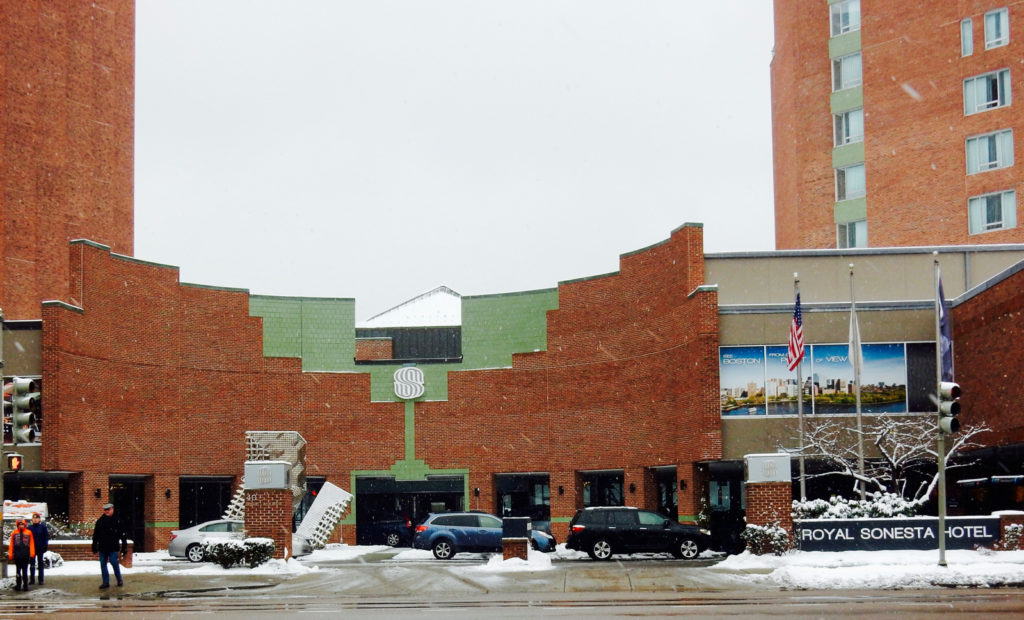 The Royal Sonesta Boston fronts busy Edwin Land Blvd in Cambridge – directly across from the CambridgeSide Galleria Mall – and from the circular driveway you can't really tell that the hotel is anywhere near a river.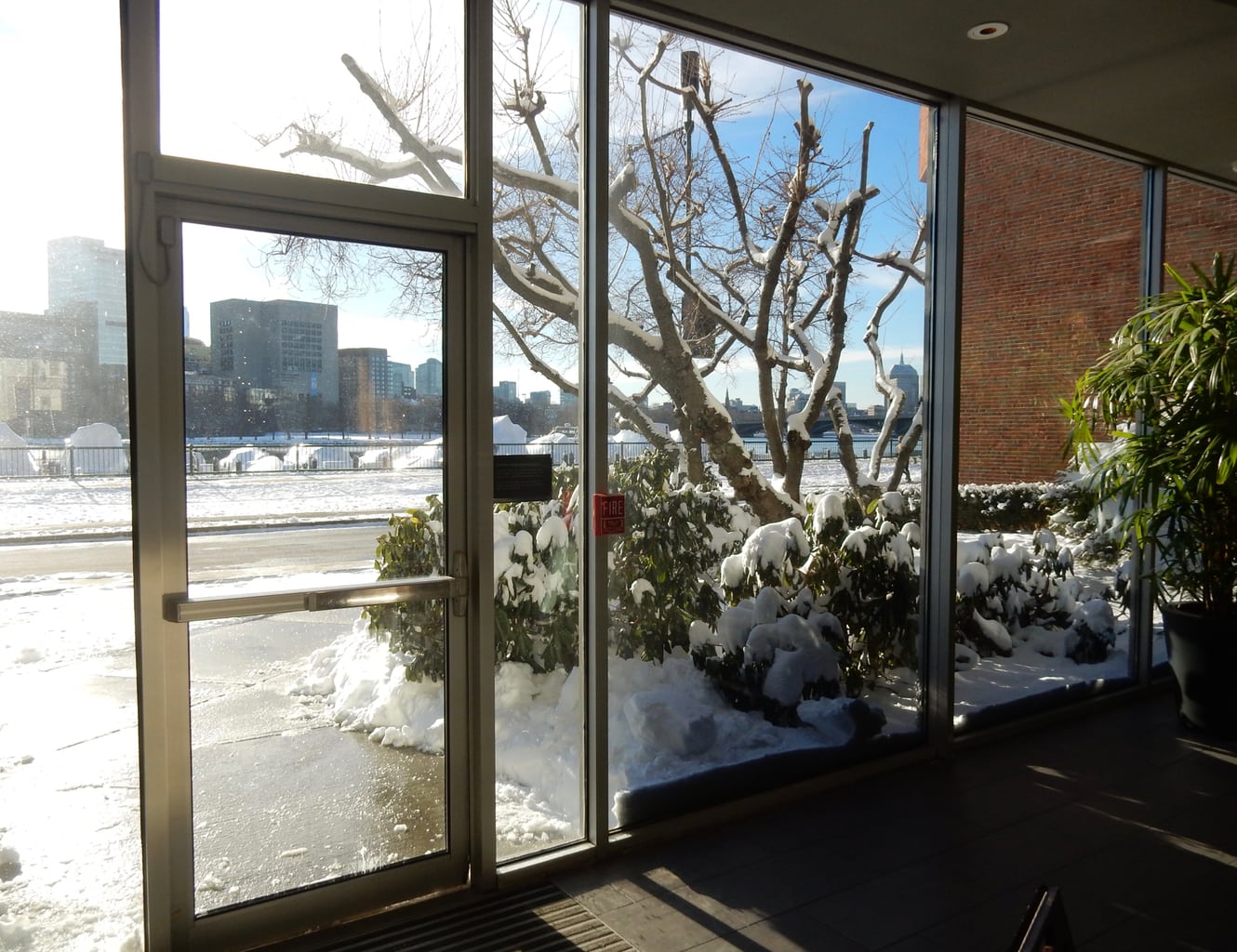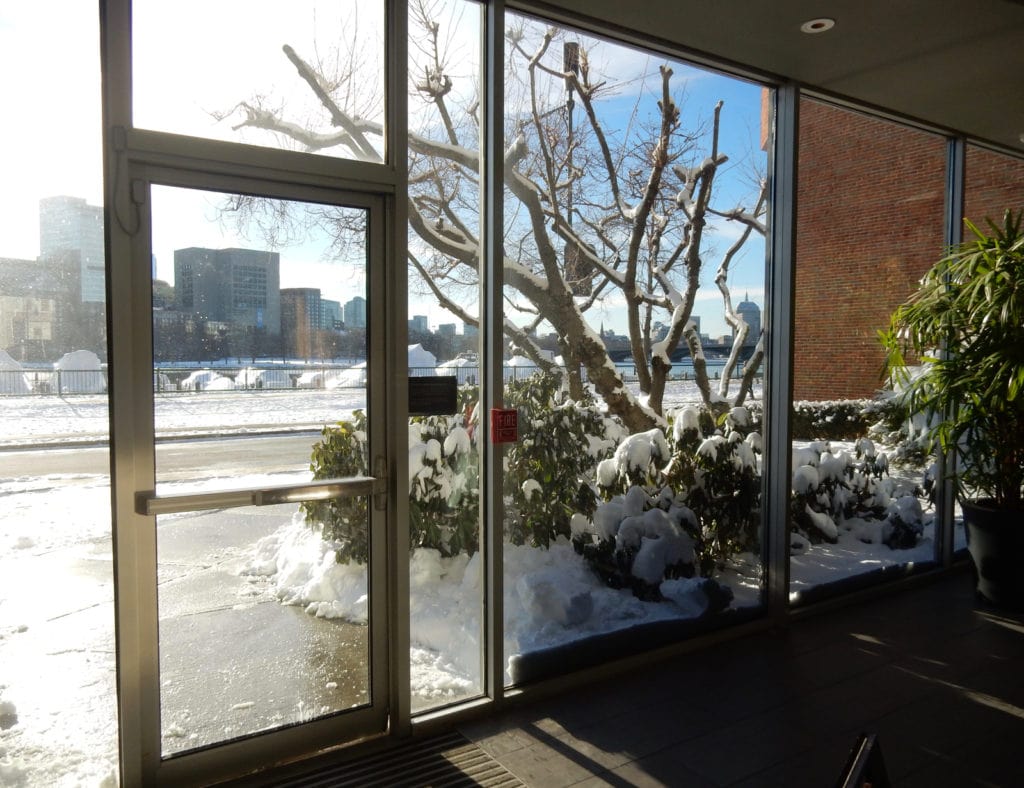 But walk through the low slung reception and lobby entrance (that connects two guest-room towers), and the Charles River comes into immediate view through a wall of windows and glass doors that open onto the Charles River Bike Path.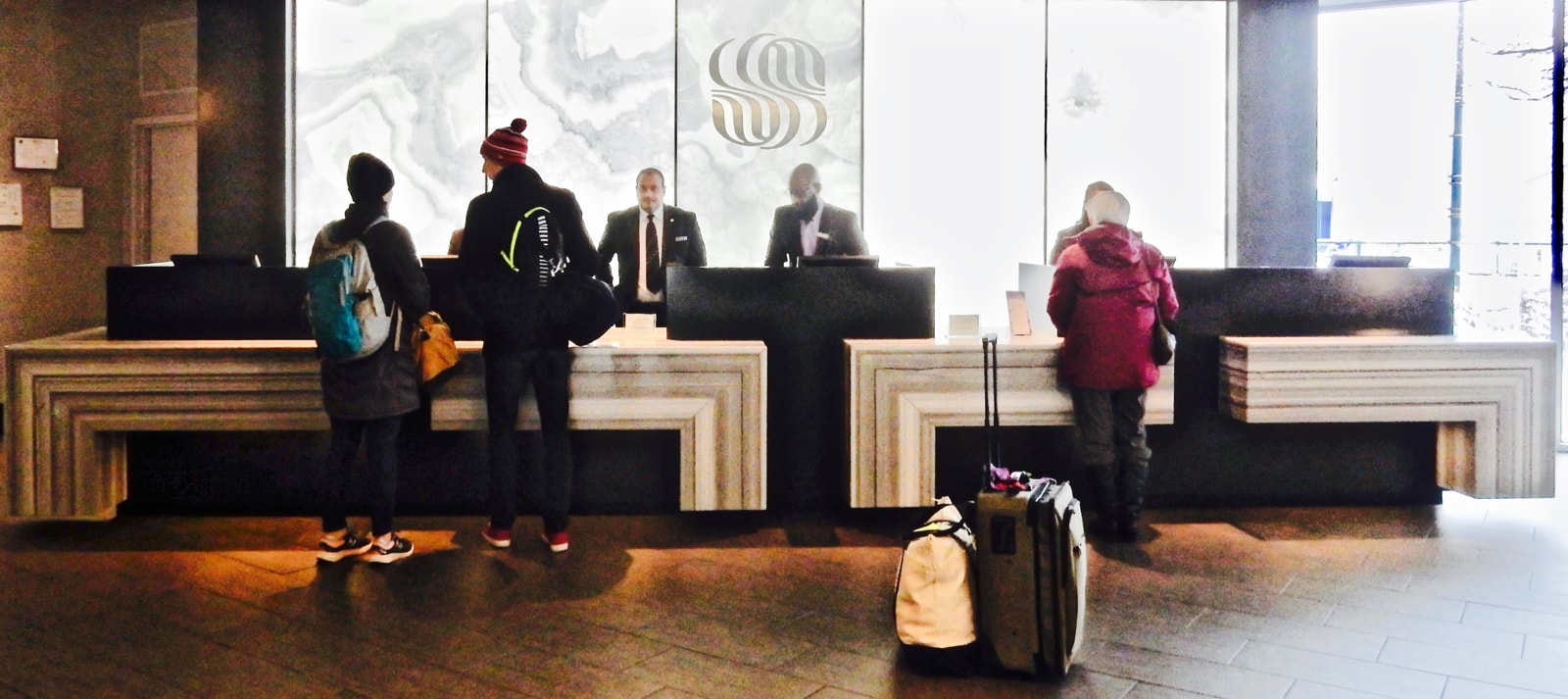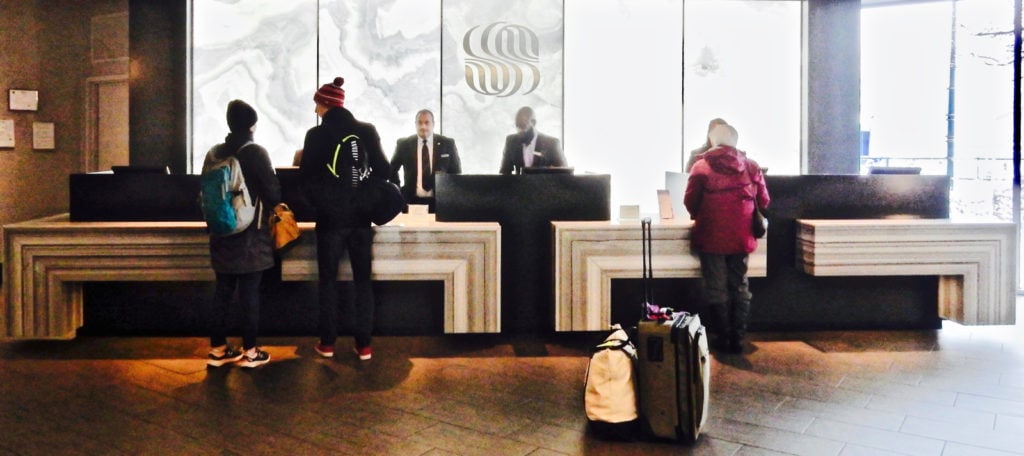 The reception counter plays on the hotel's art focus with pieces of picture frames forming part of its façade. Staff is helpful and courteous, and quick to guide you to the appropriate guest room tower.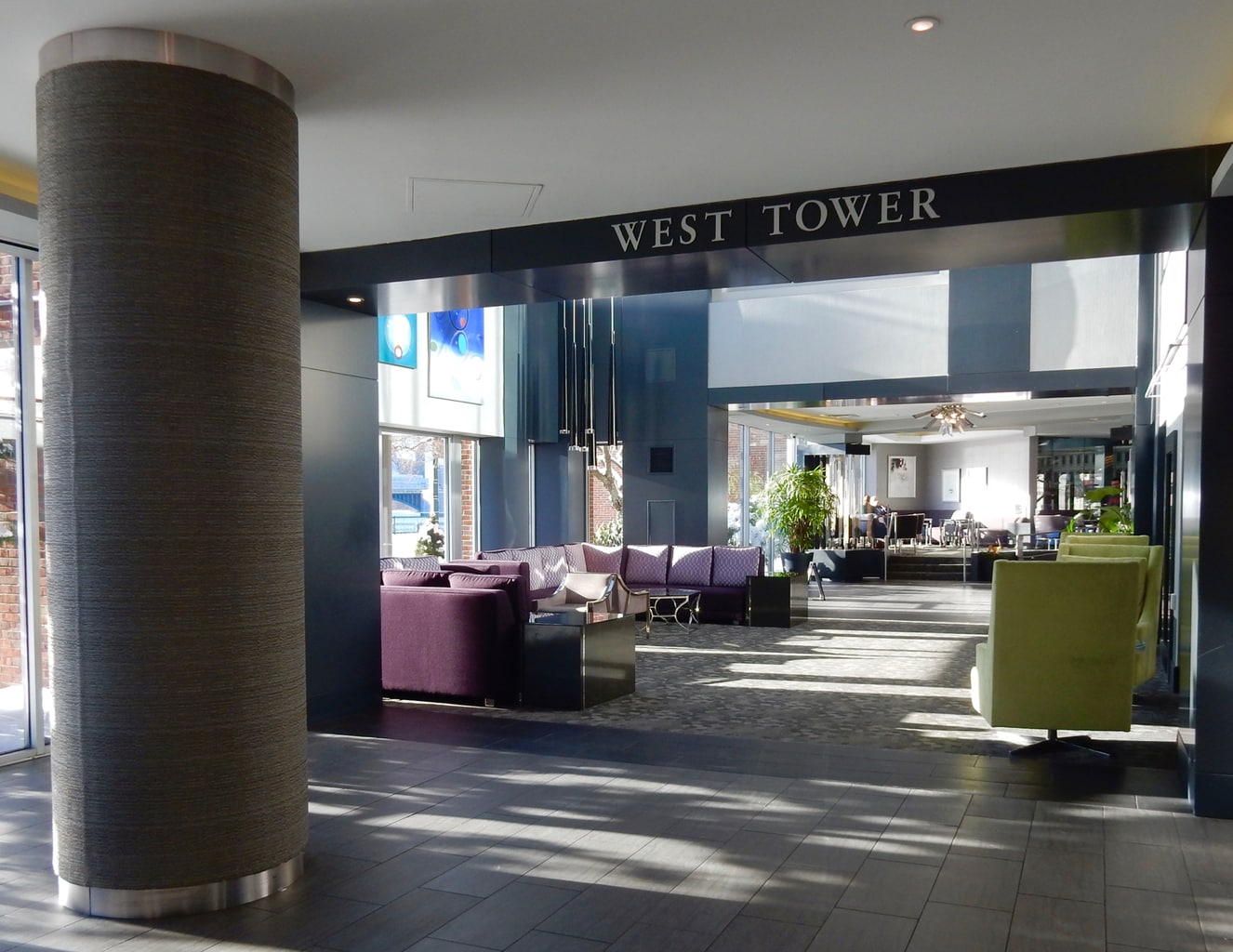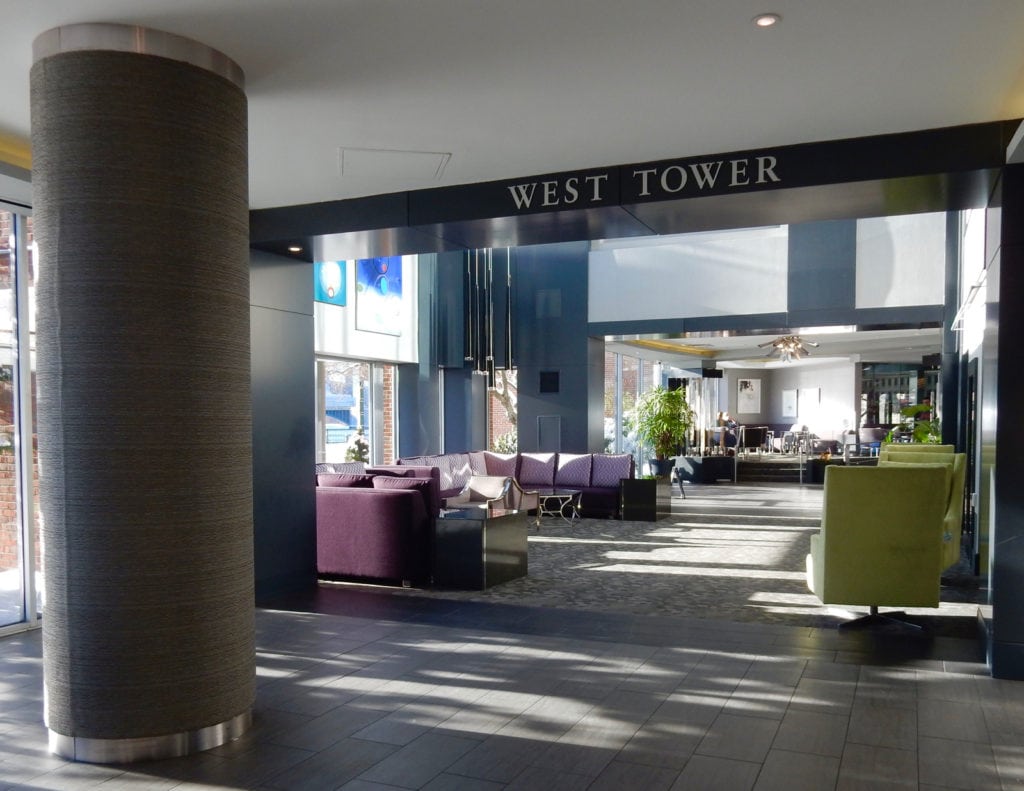 There's art everywhere you look, from the main areas, like the fancy-modern West Tower Lobby to the restaurants, to seemingly every nook and cranny.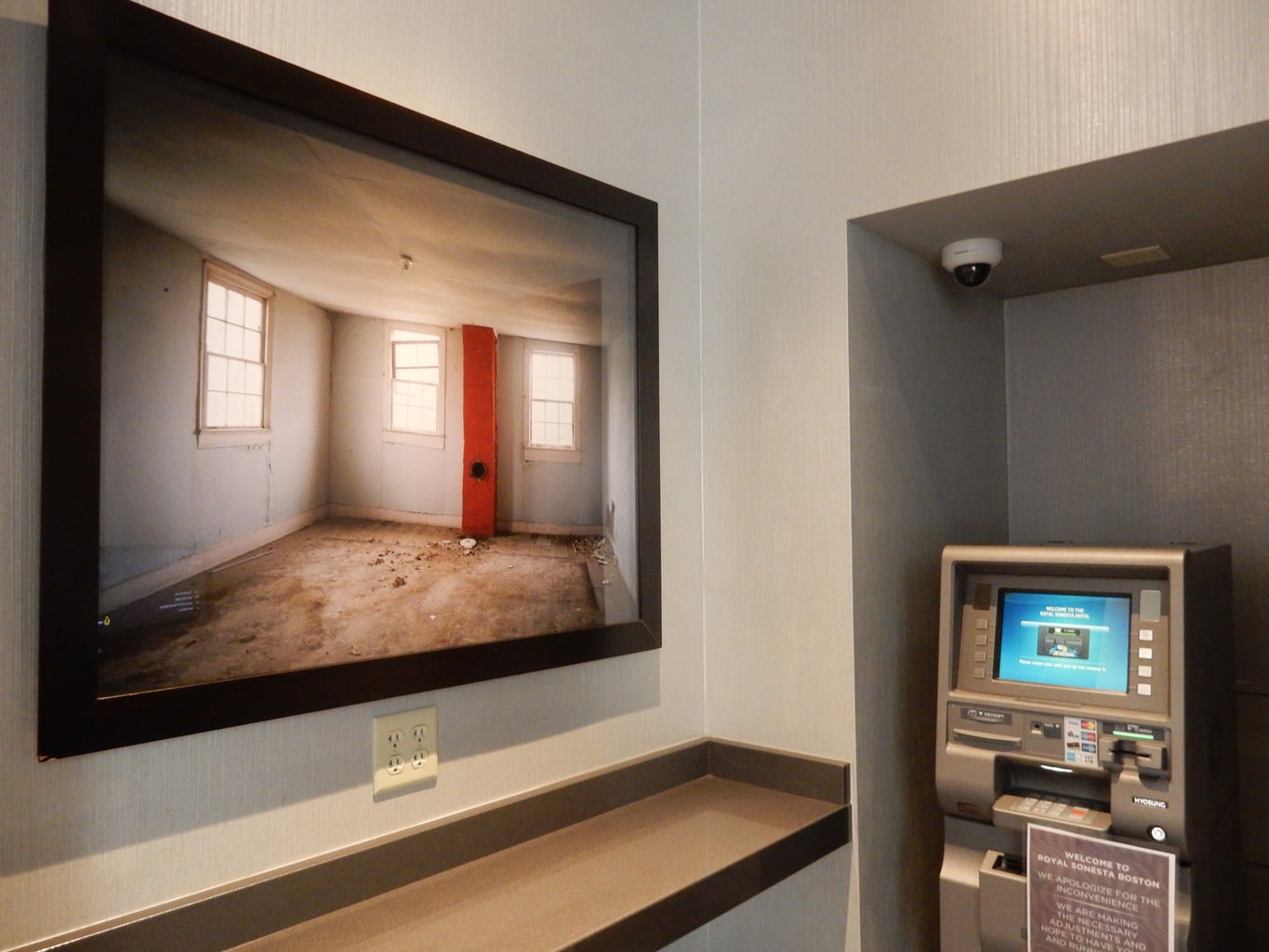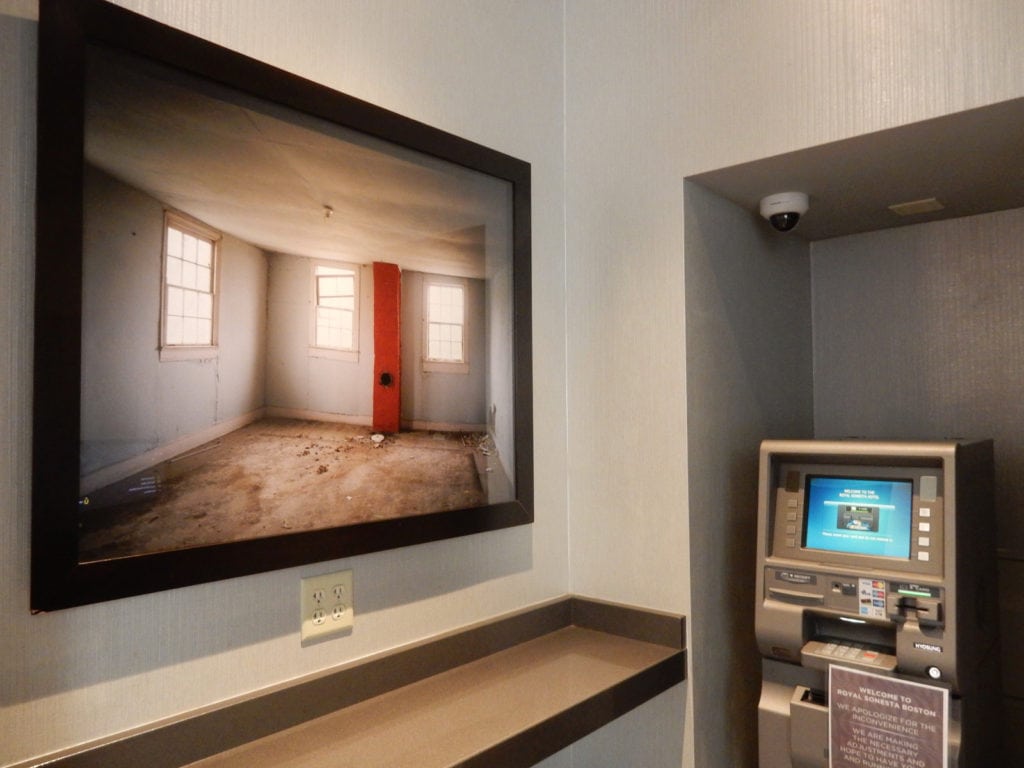 Even the ATM vestibule has not been overlooked.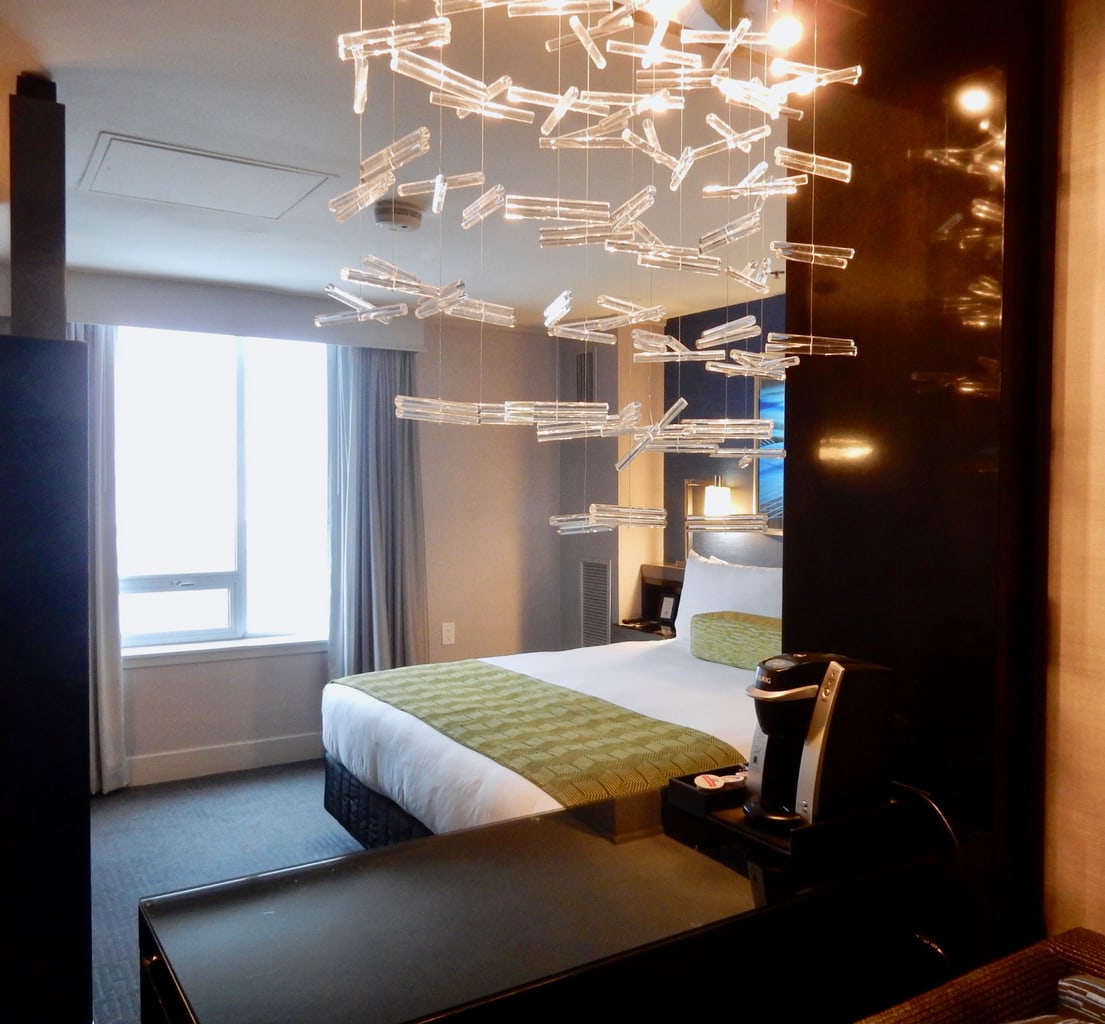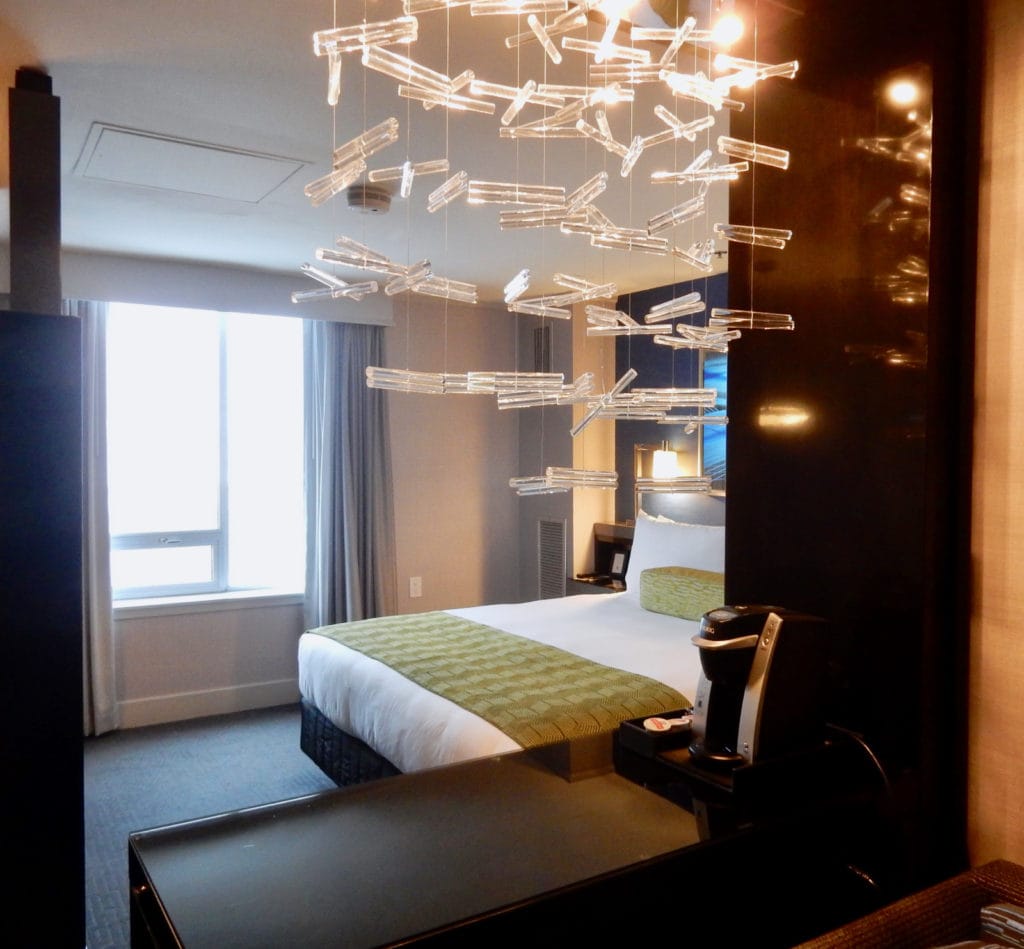 All 400 rooms, renovated in 2016 to luxurious sophistication with a contemporary art beat, features one-of-a-kind modern masterpieces from local modern artists, high-count linens, and riveting views of either Cambridge or the Charles River/Boston.
Executive suites feature sleeping and sitting areas separated by a coffee bar – over which a geometric glass mobile dangles – and a six person conference table. The ultra dreamy bed, topped with a white duvet punched with pillow and throw in moss green, faces a huge flat screen TV. Bathrooms are sizable with updated glass showers, and well-lit mirrors.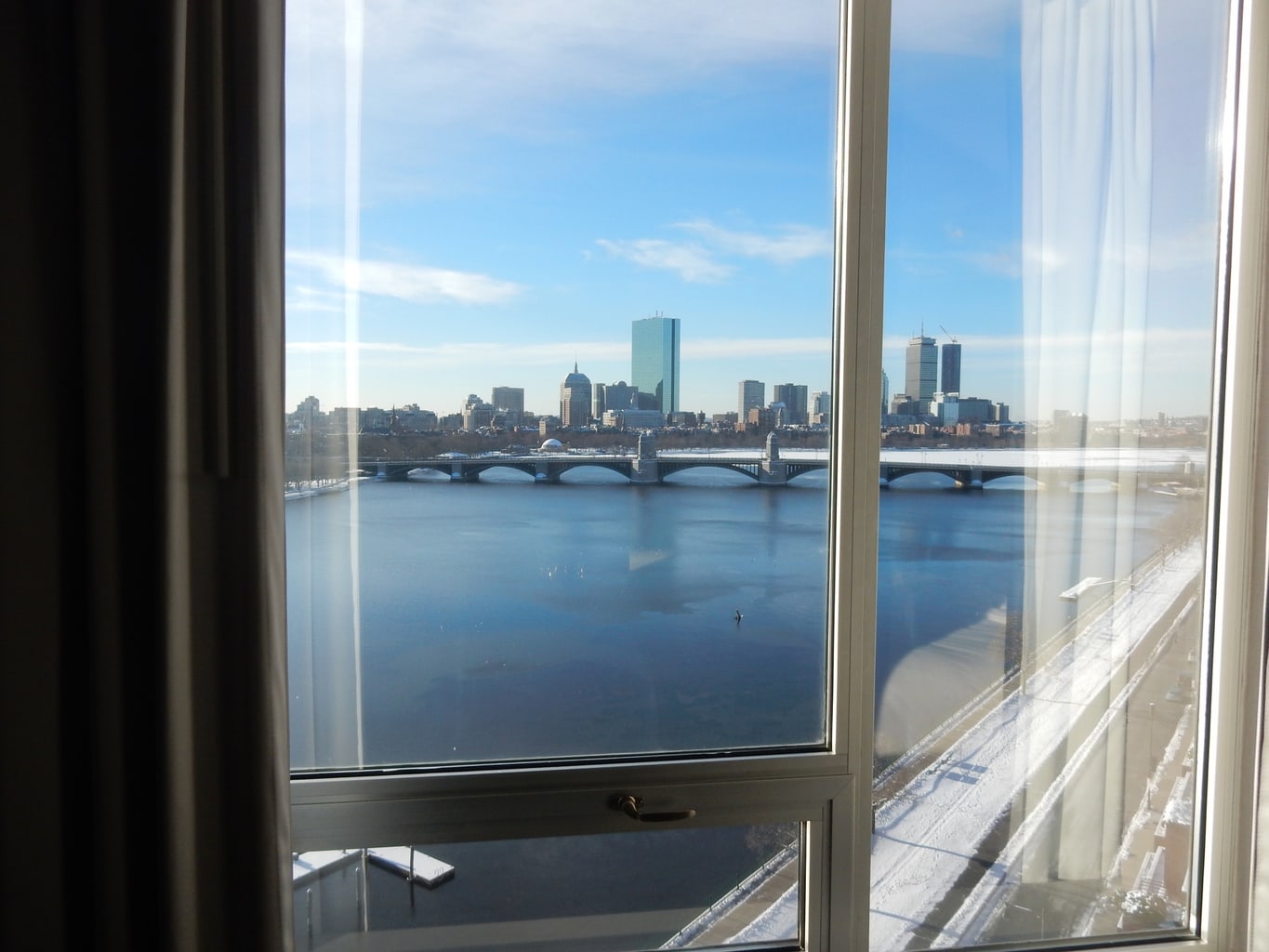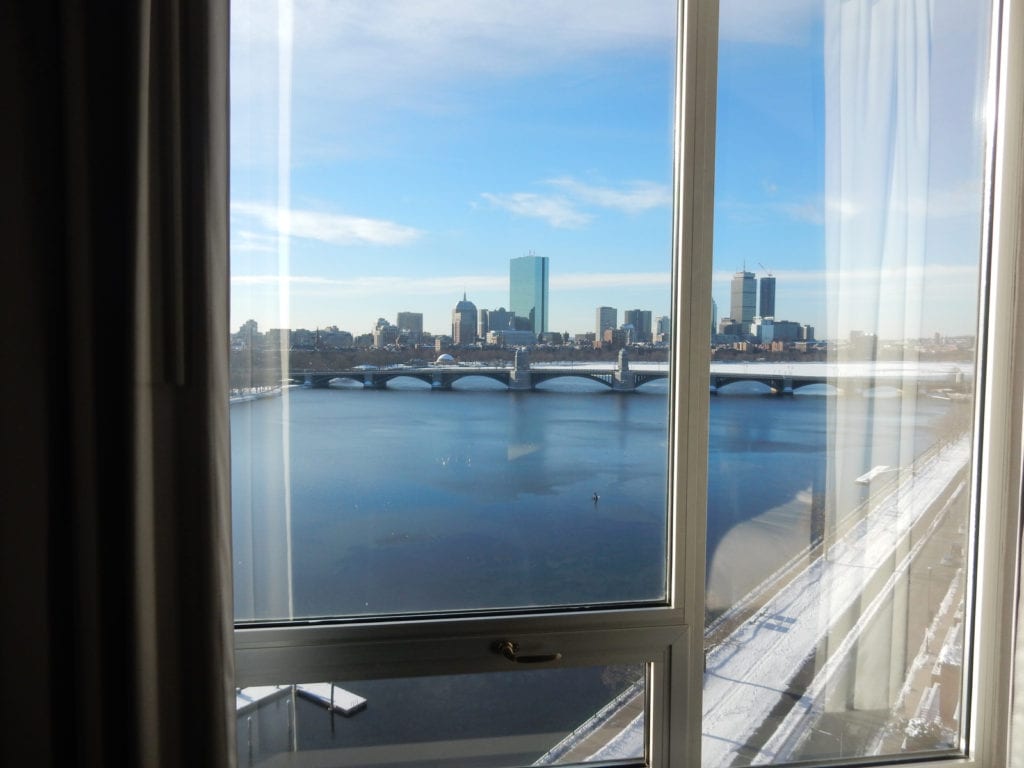 If you've chosen a river-view room or suite, chances are you'll be staring out the window for an inordinate amount of time, especially at sunrise and sunset.
Dining at Royal Sonesta Boston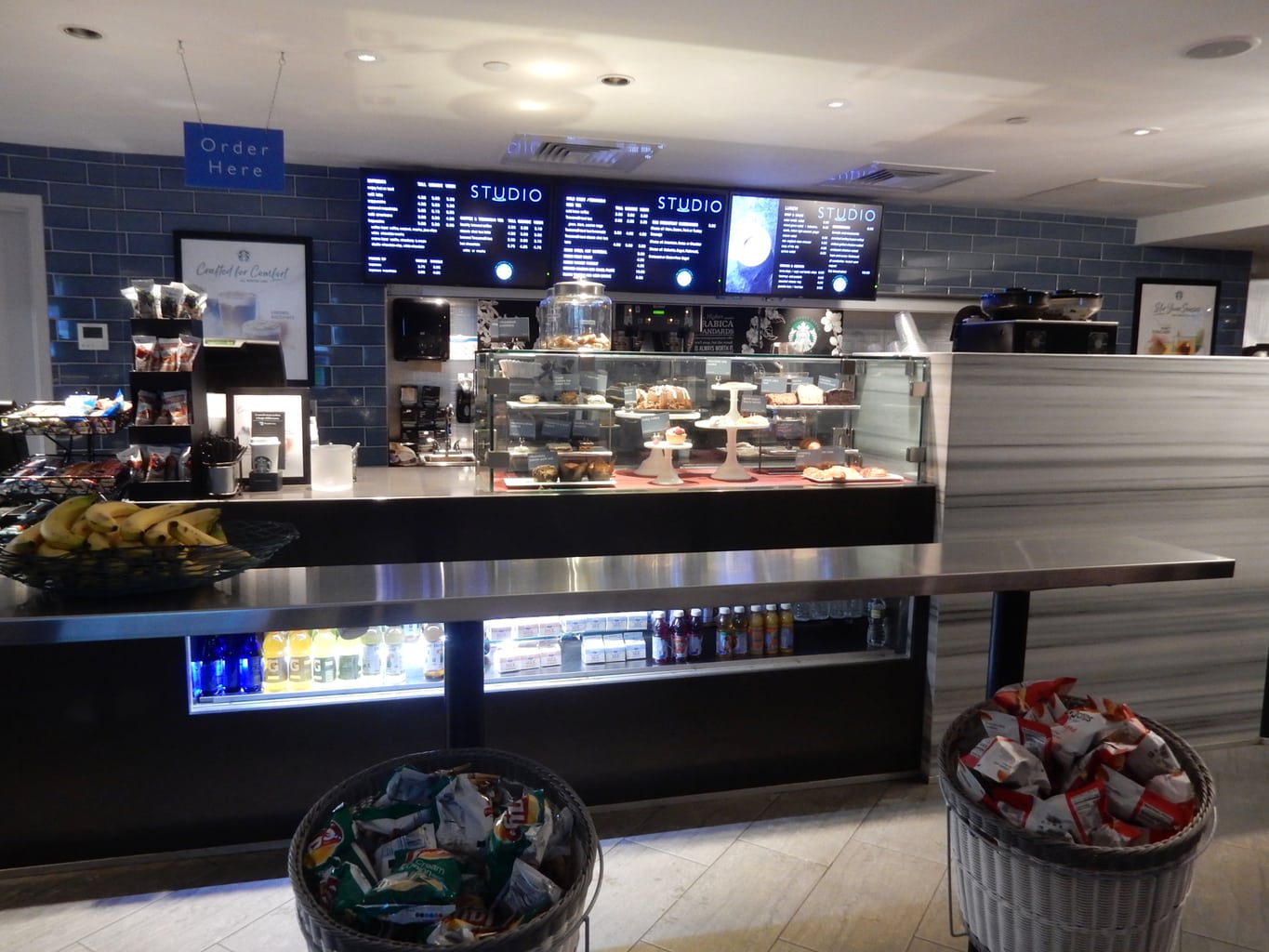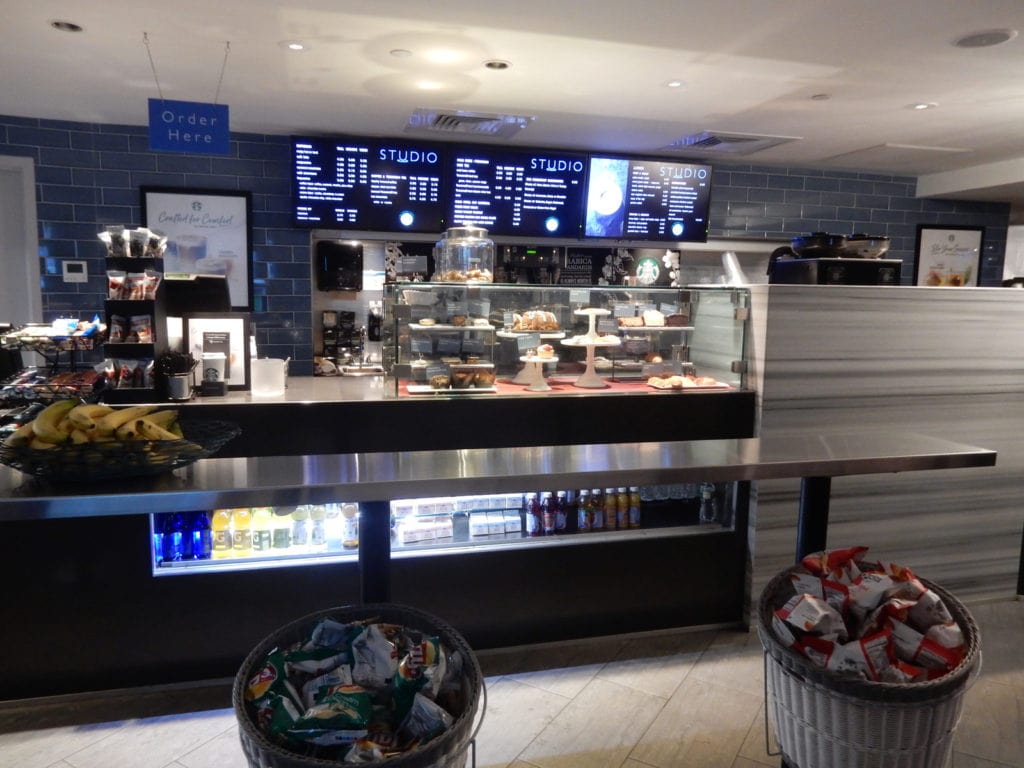 Studio – for Starbucks coffee, baked goods and quick bites.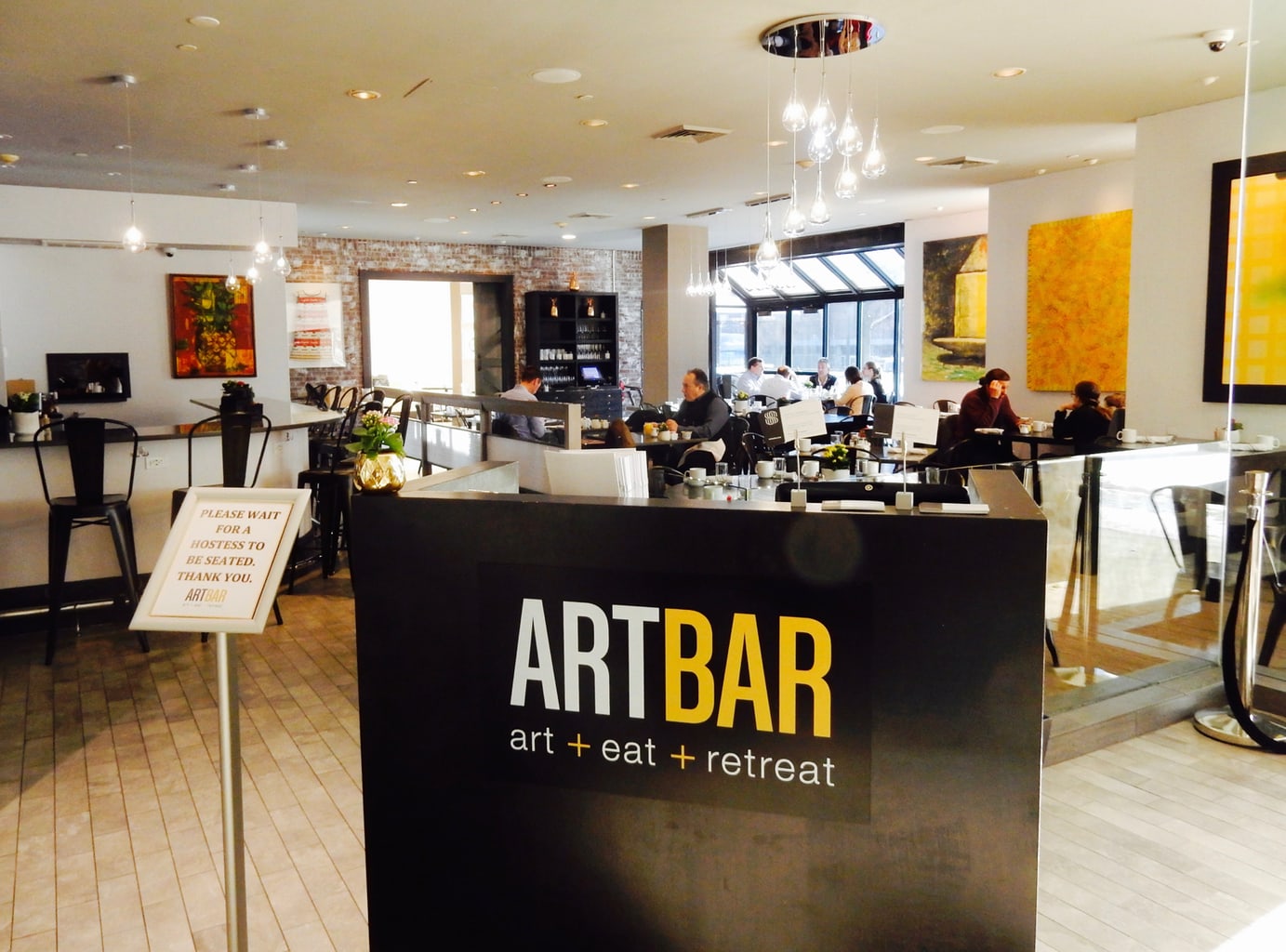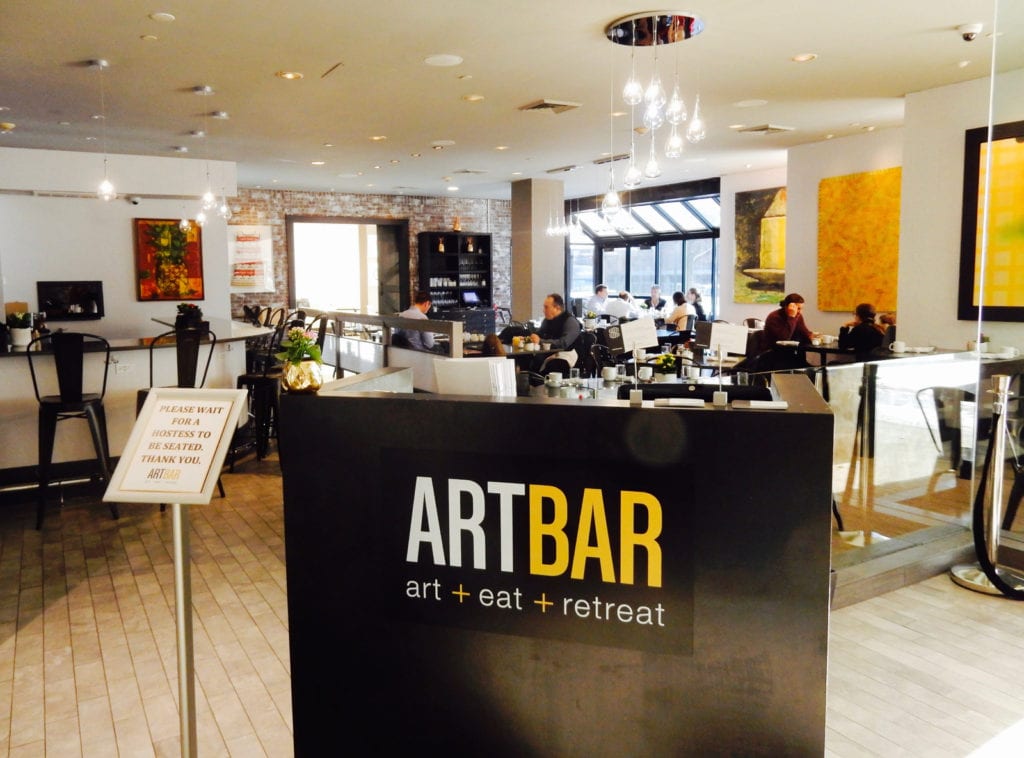 ArtBar. If you insist on being surrounded by wonderful paintings and works of art (including an Andy Warhol Campbell's Soup Dress), and are Vegan, you're in tremendous luck.
The ArtBar has become a popular stop on the Charles River Bike and Walk Path, and aside from its regular small bites and artful cuisine, it has a complete menu for plant-based eaters as well.
Restaurant Dante. This fine dining spot was a Toast of the Town 12 years ago – making it to Oprah's and Bon Appetite Magazine's Top Ten Hot New Restaurant lists when it first opened.
But like most dining establishments, the longer it hangs on, the more people forget about it; and so it suffers due to new-trend darlings. That's a shame, because Restaurant Dante remains a destination restaurant and an excellent choice for a fine meal in the Boston Area.
I can attest to the impeccable Frisee Salad with Oven Cured Tomatoes ($16), the perfect to the teeth and palate Butternut Squash Ravioli in Sage Brown Butter ($15/$30), Faro Island Salmon ($30) perfectly seasoned and cooked as per patron request, and sides like Crispy Brussels Sprouts with Black Truffle Tapenade ($12) that my gal pal and I gobbled up with unladylike speed.
This place is worth another try, Boston. It's that good.
Amenities
One of Boston's largest chlorine-free saltwater indoor swimming pools – in a glass atrium.
Large Fitness area with the latest state of the art machines.
Best Package For Families
The hotel sends a bottle of cold milk (in an iced Champaign bucket) and a stack of huge just-baked cookies to the room as a much-lauded perk with certain family packages. Those cookies. Wow. They are off the charts superb.
The Little Scientists package includes an overnight stay for four, four tickets to the Boston Museum of Science, a milk and cookies for the family and plenty of time at the our indoor pool! Royal Sonesta Boston is just steps from the world-renowned Boston Museum of Science. The Museum of Science features a revolving schedule of temporary exhibits, IMAX films and Planetarium shows plus over 700 interactive permanent exhibits.
Package includes:
An overnight stay for four at Royal Sonesta Boston
Four tickets to the Museum of Science
A complimentary milk and cookies welcome amenity
Rates start at $229 per night – average $380 per night Spring weekends for a family of 4
Just the Facts
Rooms from $180 per night in off-season, at least double that in season.