Though its address reads Portland ME, the luxurious, 44 room historic Inn at Diamond Cove is actually carved from a former military base on an island off the Maine coast. Getting there by ferry is just the beginning of the fun. Open Memorial Day to Labor Day, the Inn is a hideout from the crazy summer crowds in Portland, and a snug, intimate escape in the cooler shoulder seasons.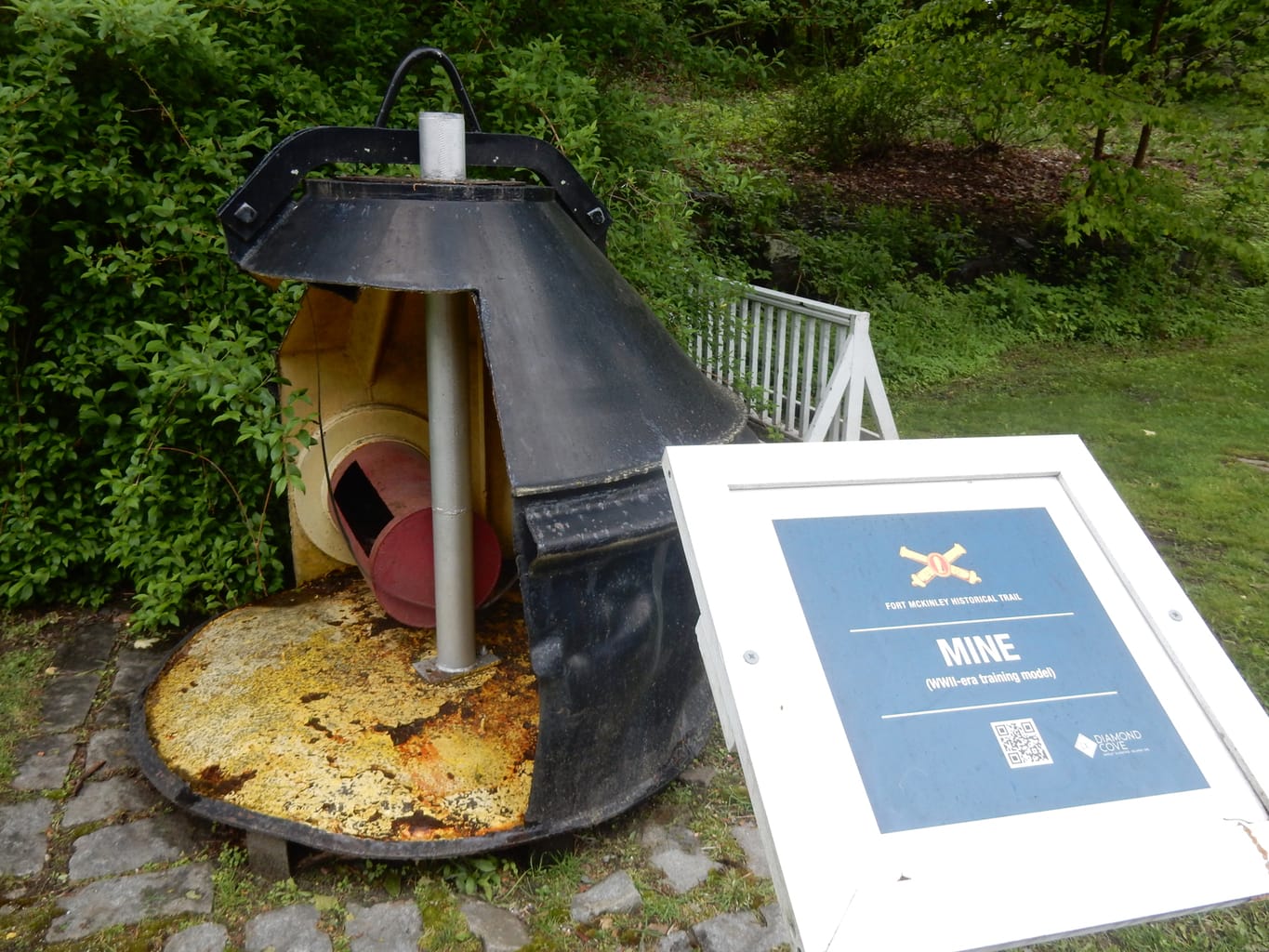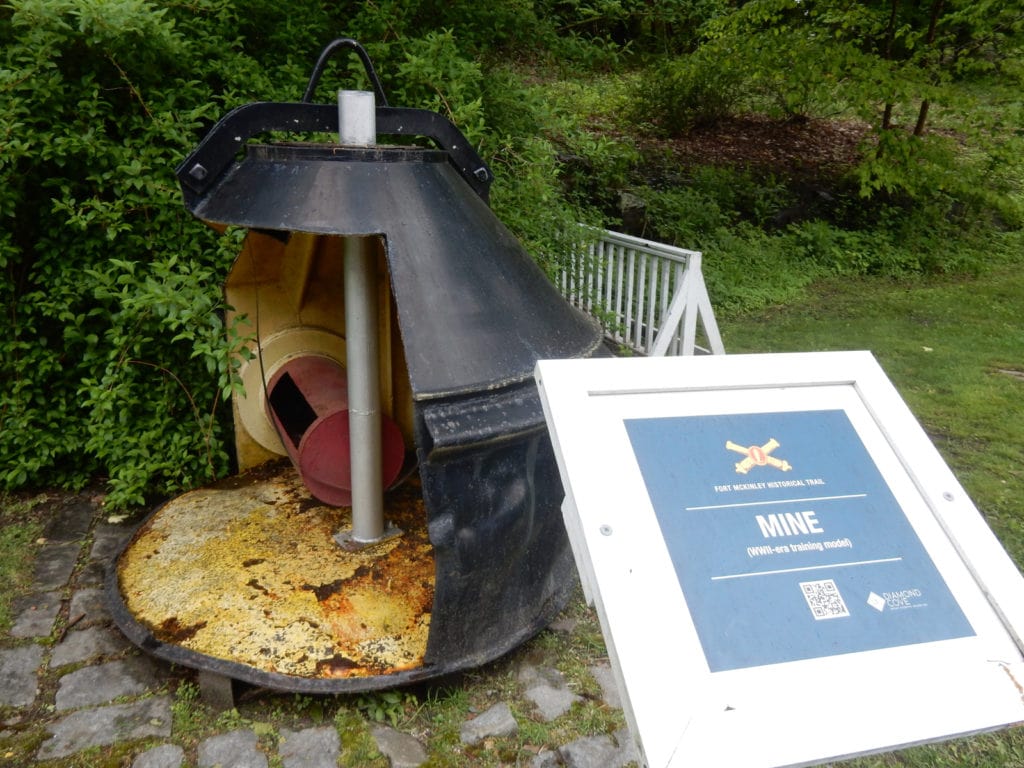 Fort McKinley, on Great Diamond Island, was the largest of five military complexes constructed in Portland in the late 19th and early 20th centuries. These protected Maine's principal city in one of the most well defended harbors in history.
During WWII, the US Navy built a training and command center on the north side of the island – what's now known as Diamond Cove. At its height, over 800 personnel lived in barracks and officers' homes. After the base was decommissioned in 1961, these structures fell into disrepair.
In 1987, David Bateman mused to his wife, Robin, "let's buy half an island!" It was a wreck. The homeowners on Great Diamond Island's south side (separated from the military base by gates) had left cars to rot on the Parade Ground. Almost every window in every building was broken. In short, the landscape was a gloomy tumbledown mess.
Robin was wary, to say the least.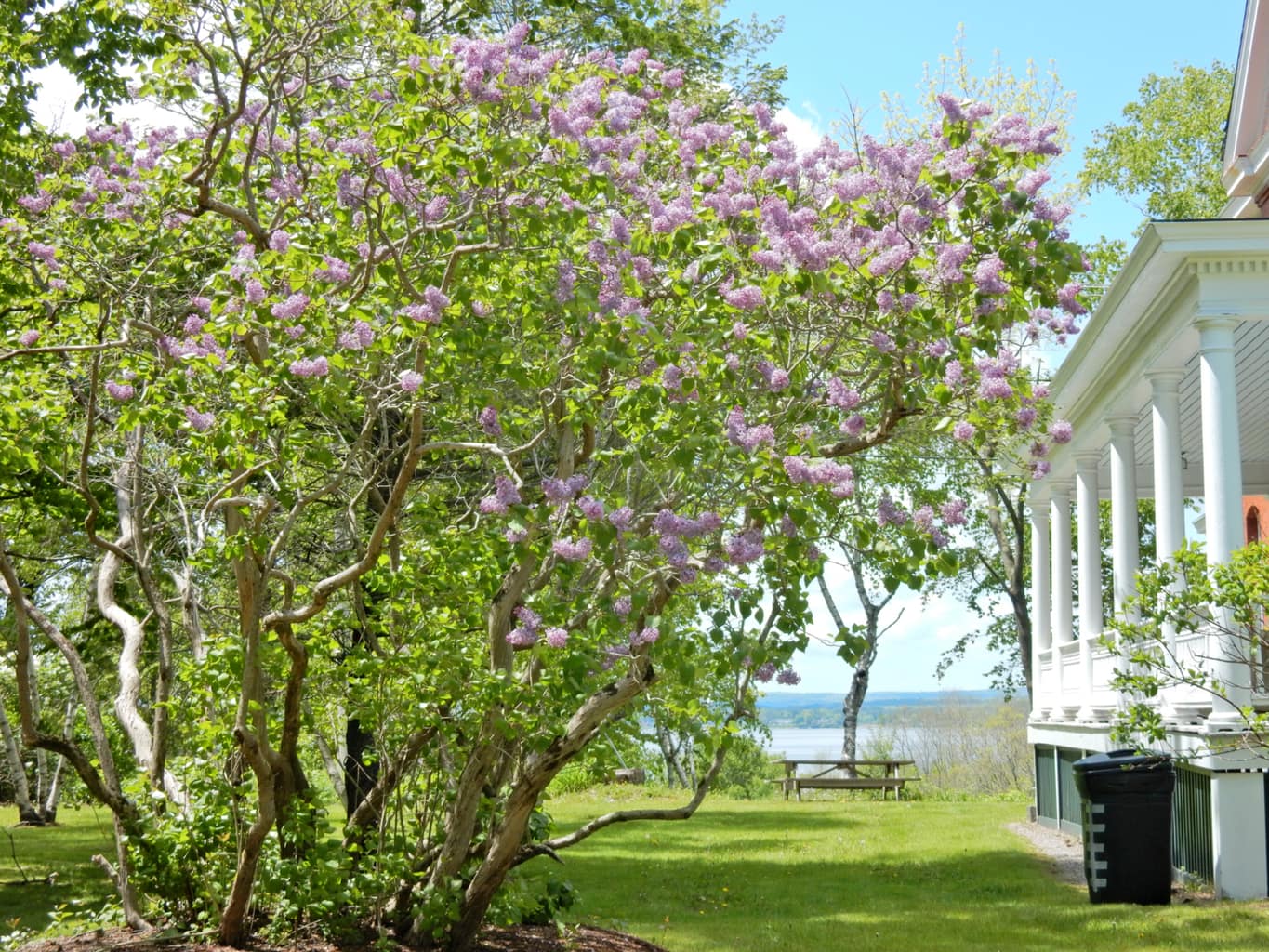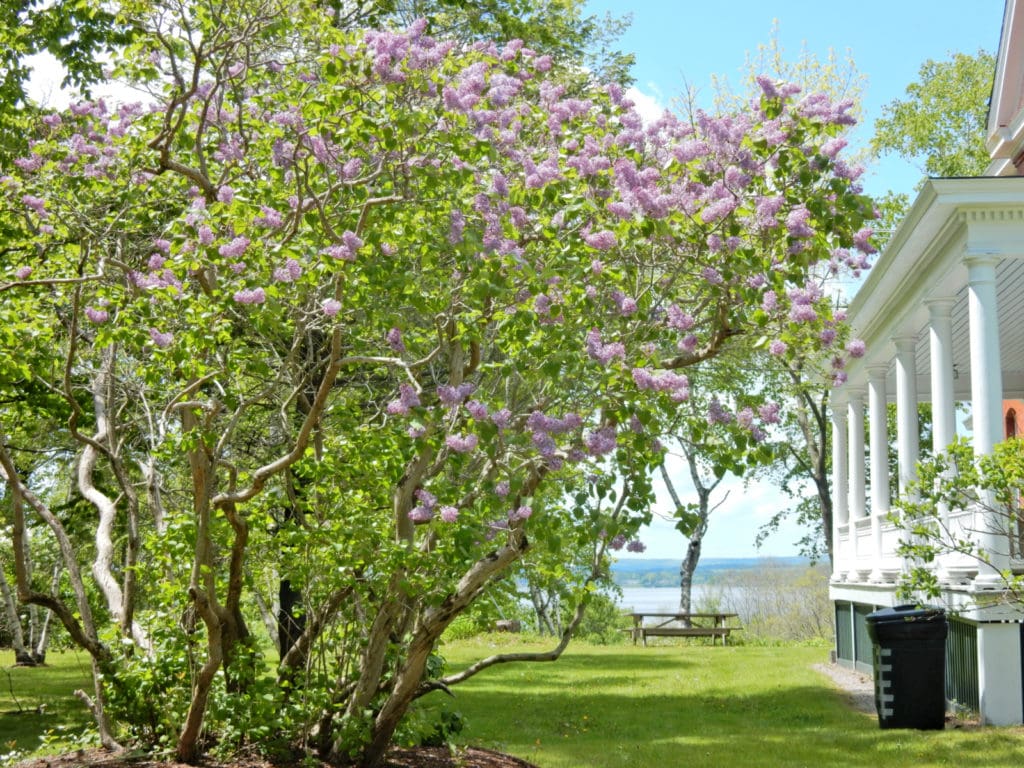 The Batemans first restored the officer's homes and ancillary buildings (like the Bakery), selling  them off one by one as private homes.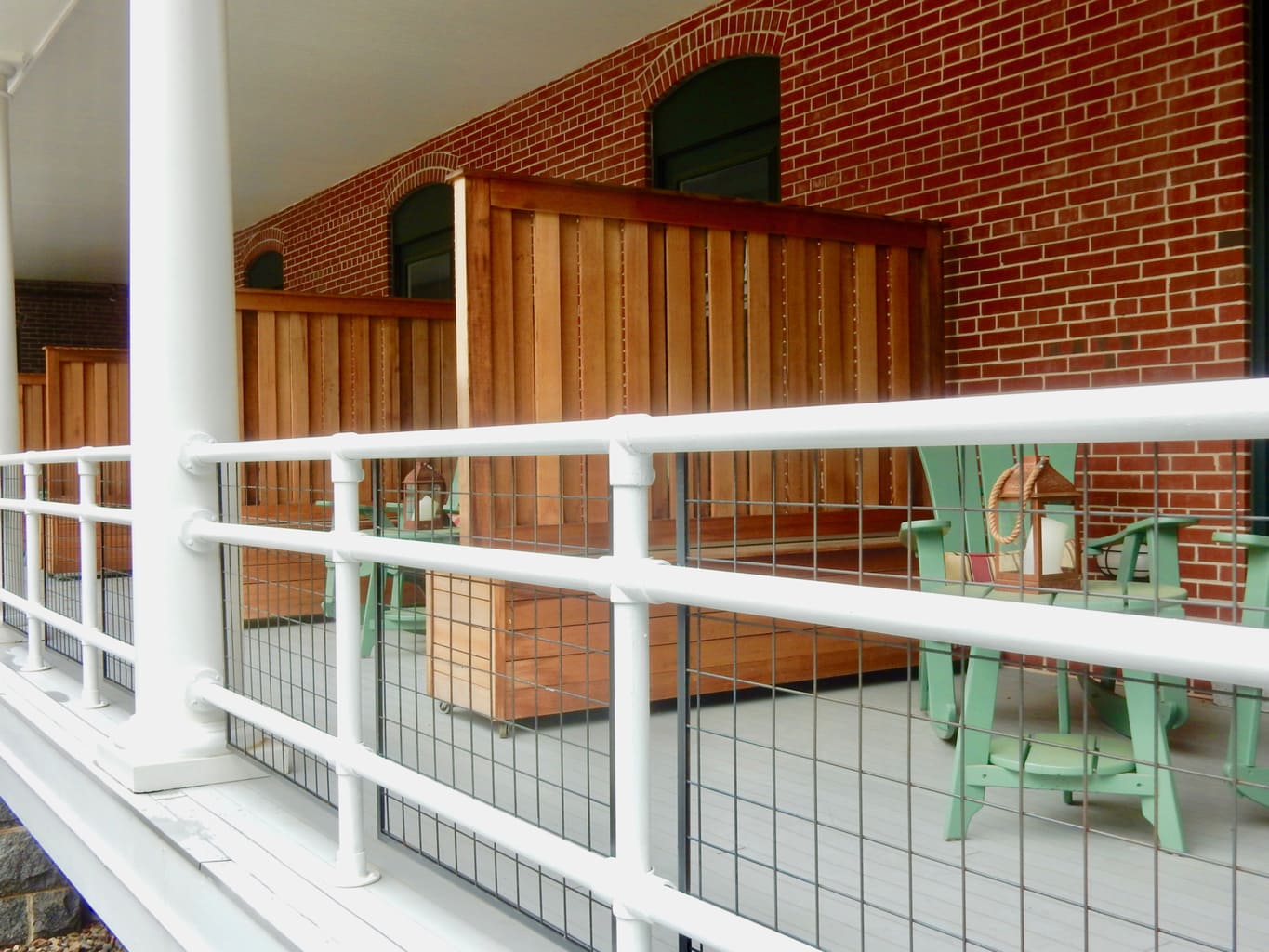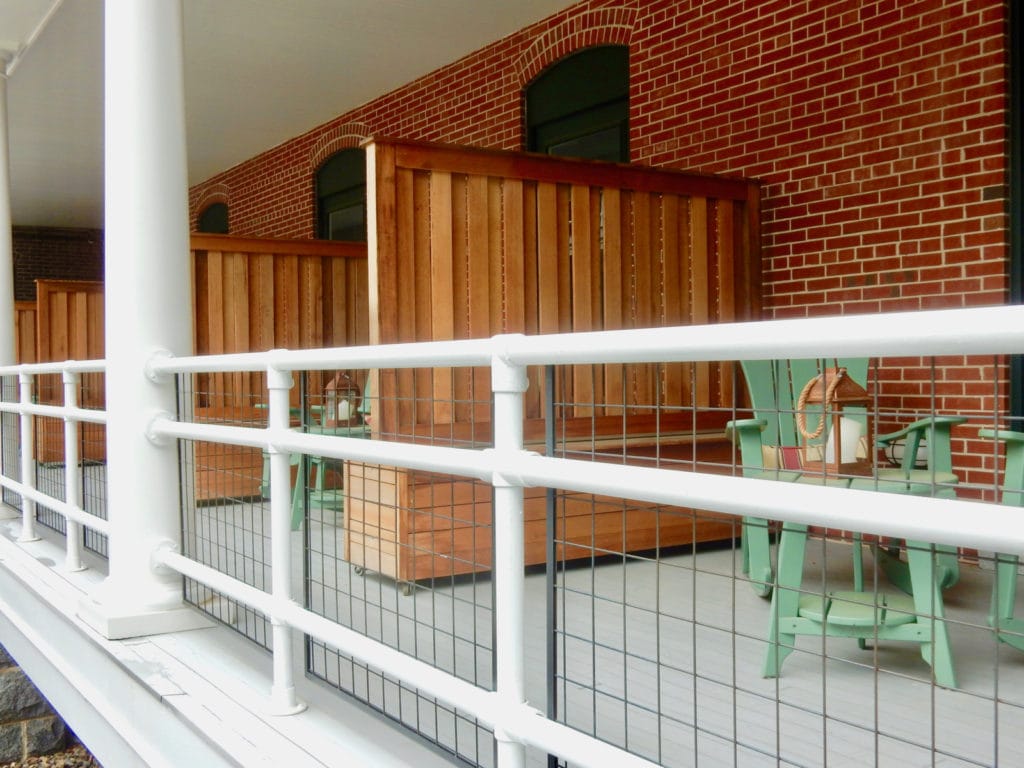 And then, the piesta de resistance. Bateman Partners fashioned the former brick barracks into The Inn at Diamond Cove – an intimate, exclusive Historic Hotel of America – leaving historical features like the standard stairway pipe railings and exterior walkways intact.
The Batemans and their partners had persevered through decades of red tape and setbacks, like the fire that nearly decimated the inn when the renovations were complete. With just three walls left standing, the Batemans had to start all over again to open in 2016.
Getting to Inn at Diamond Cove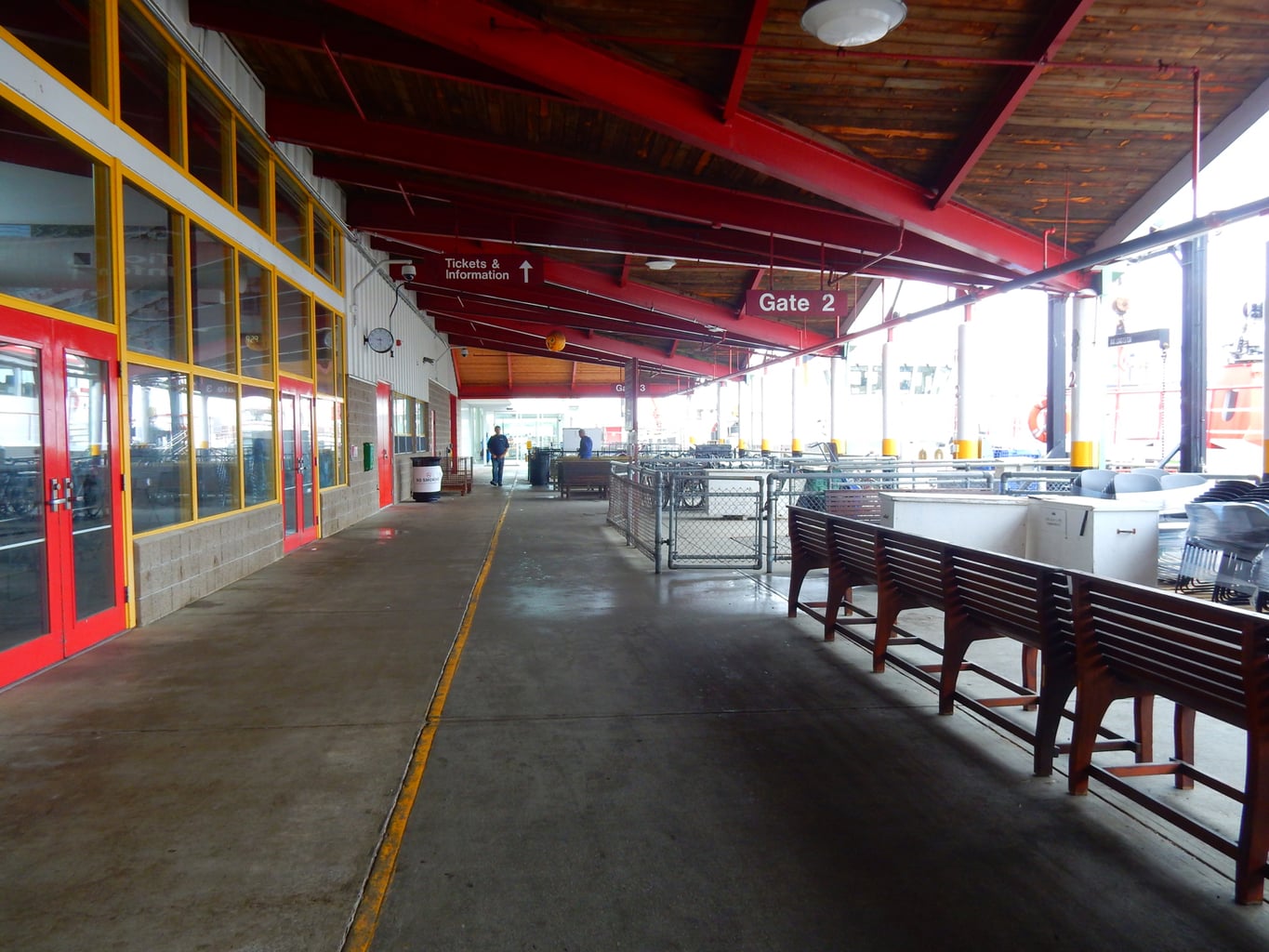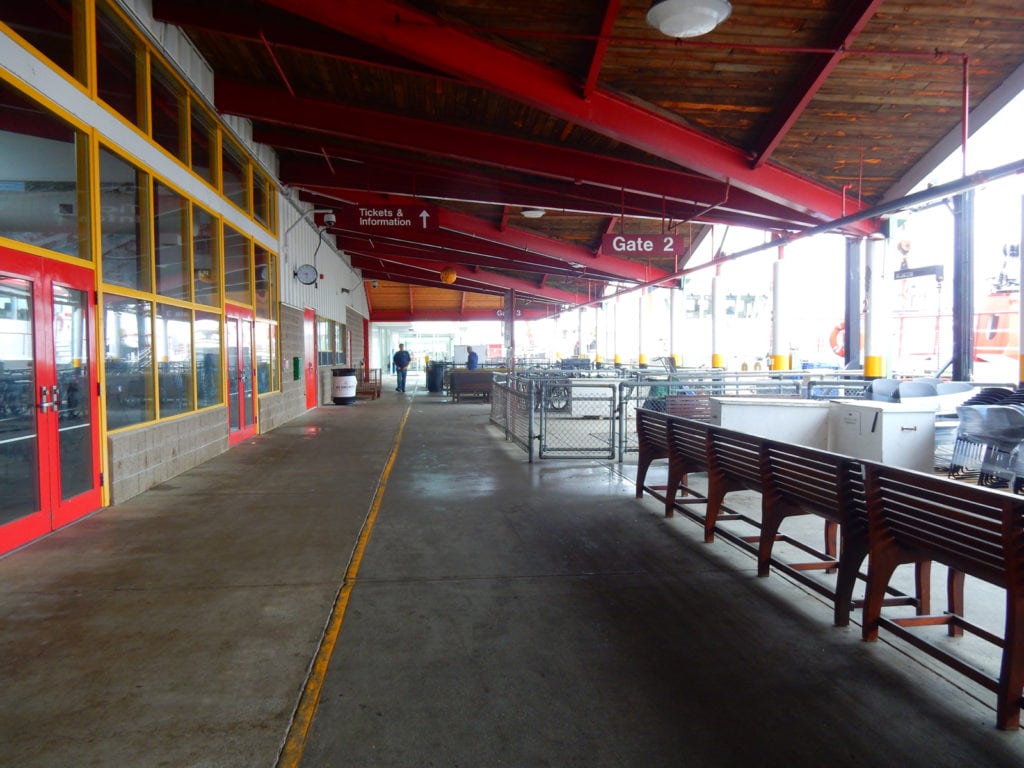 Unless you have your own boat, you must take the The Casco Bay Ferry. The ferry terminal is on Commercial St. in Portland, and if you arrive by car, valet park across the street from the terminal parking garage in a private lot adjacent to the Hilton Garden Inn Portland ($40 per night for guests).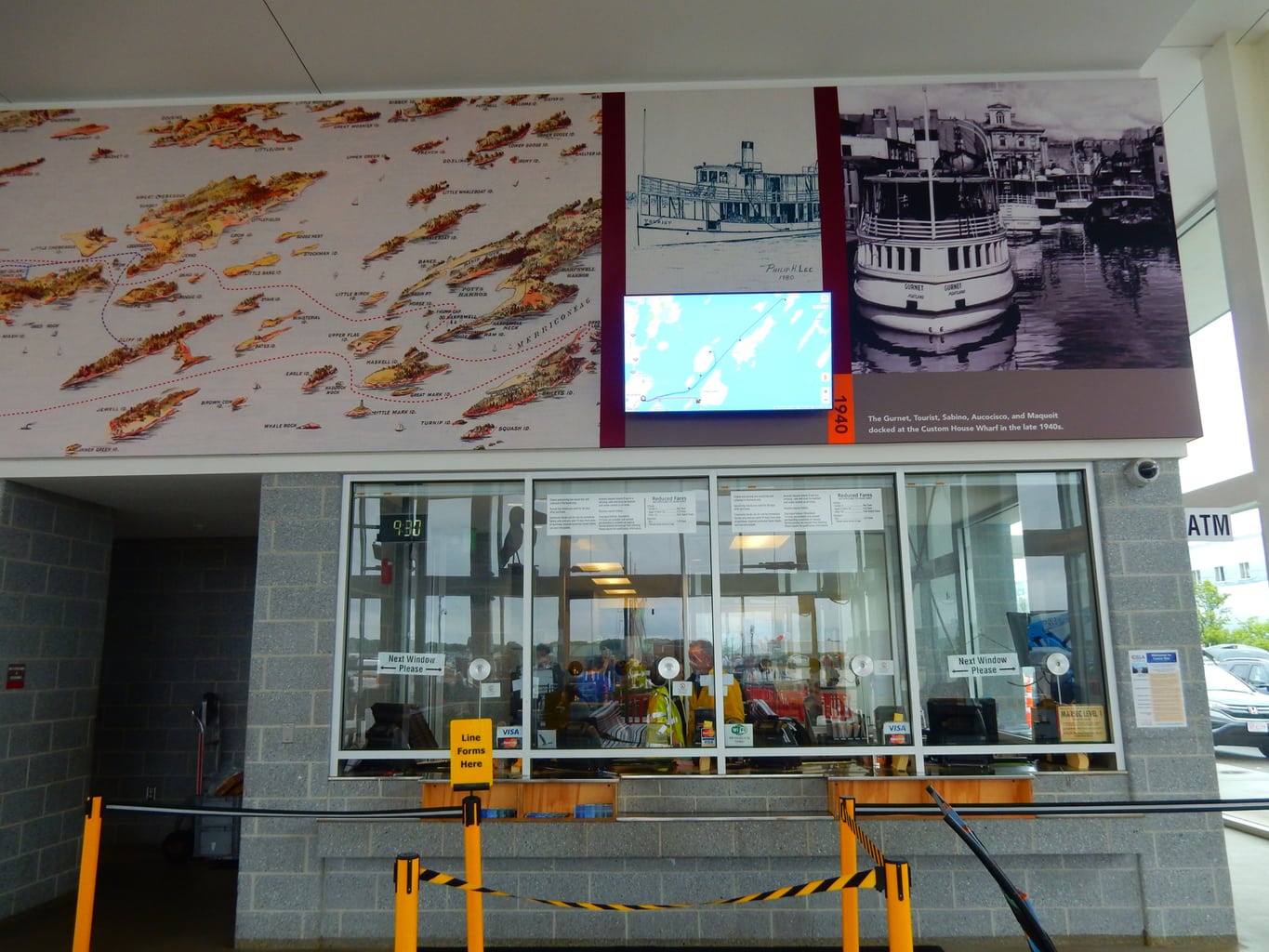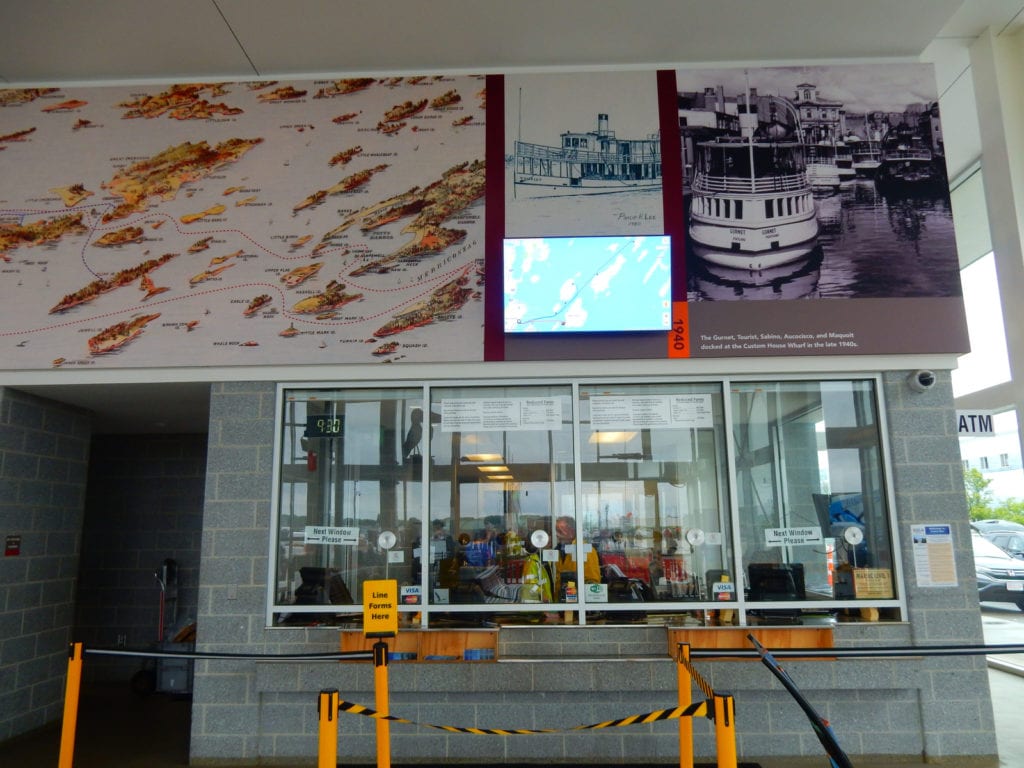 Let the Inn know what time you'll be arriving, so a bellman/woman can meet you at the dock with a "golf cart limo."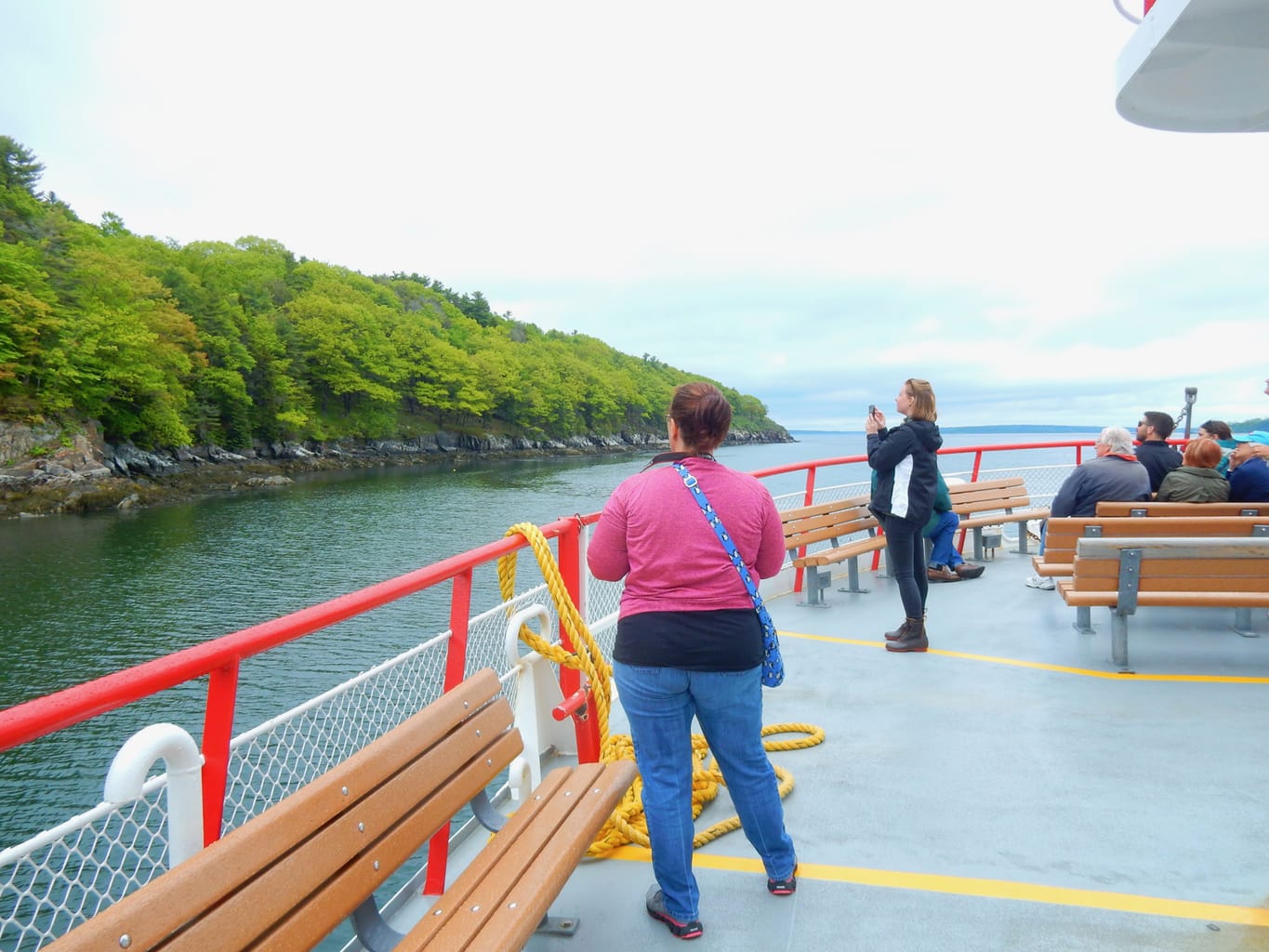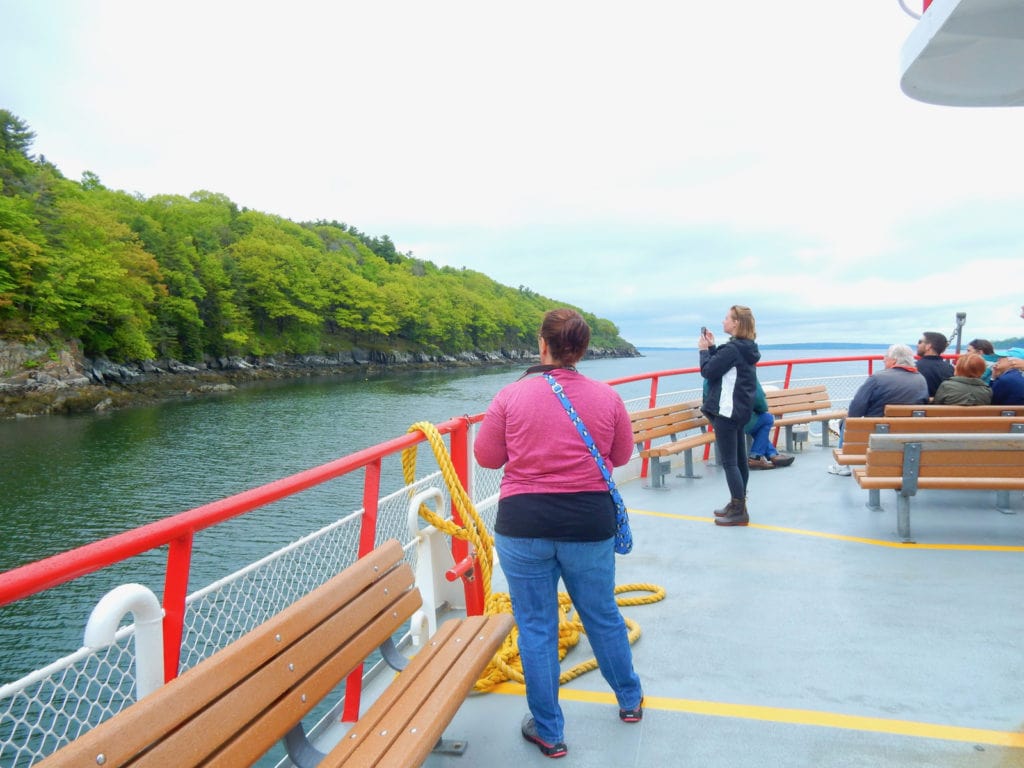 No ferry reservations are necessary. Just get to the terminal 20 minutes before schedule to purchase a round trip ticket to Diamond Cove. ($10.70, let the cashier know you're going to the Inn). The 25-45 minute trip itself is a quick immersion in local island culture. Families have had homes on these islands for years, sometimes generations, so for sure you'll see islanders and summer home owners with dogs and groceries in tow.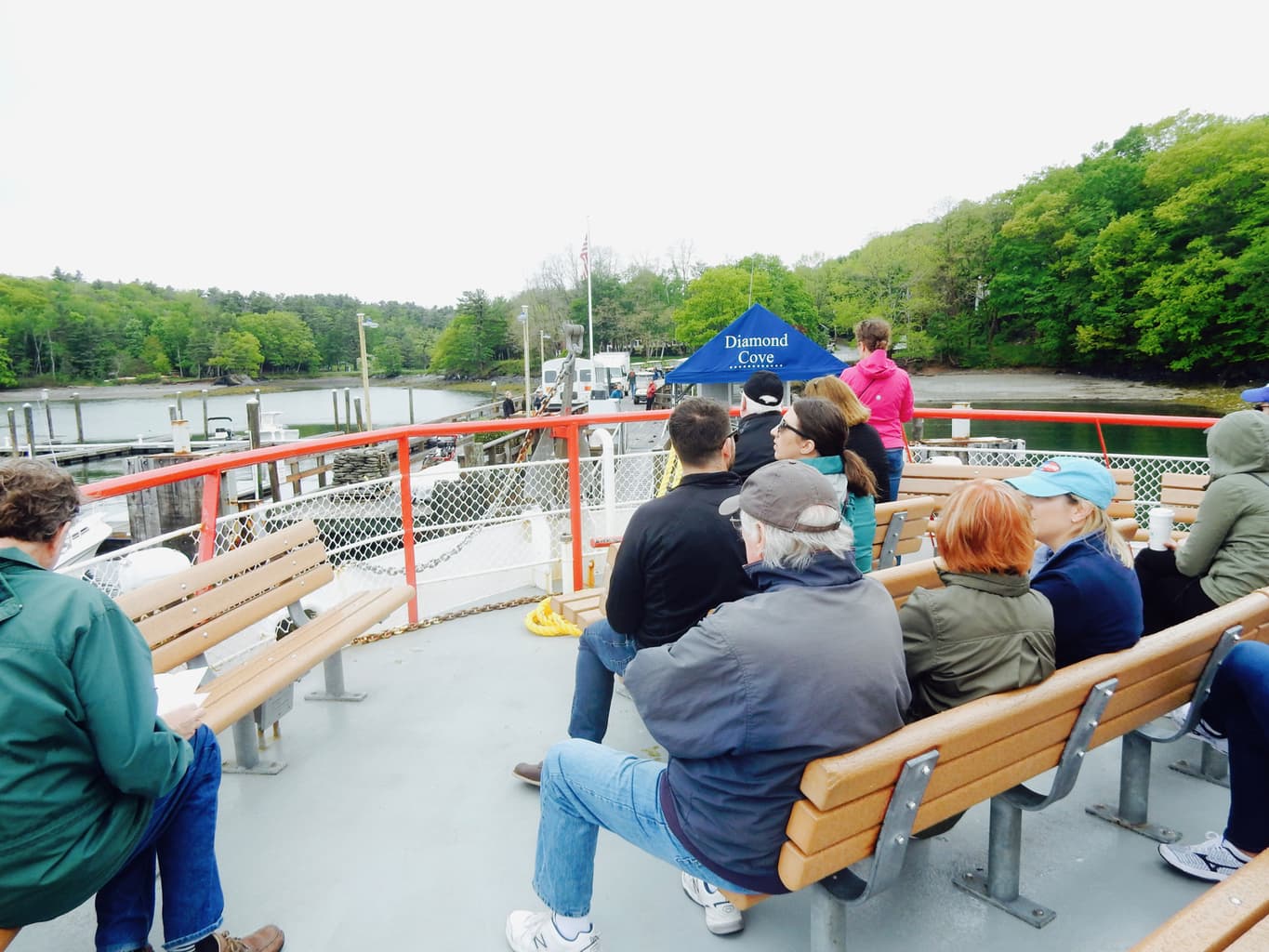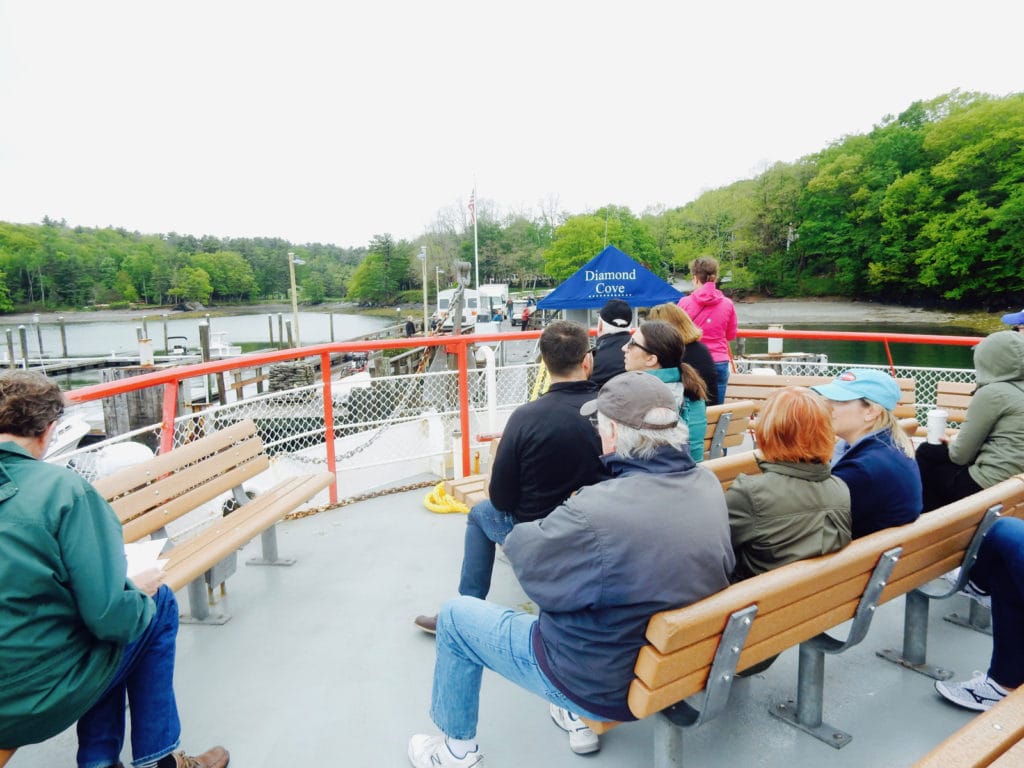 The ferry will make several stops – the first or second at the Great Diamond Island dock. Stay on until you make your way around the island to the Diamond Cove landing. You'll be rewarded with Osprey and Bald Eagle sightings in the undeveloped forest along the shoreline.
First Impressions of Inn at Diamond Cove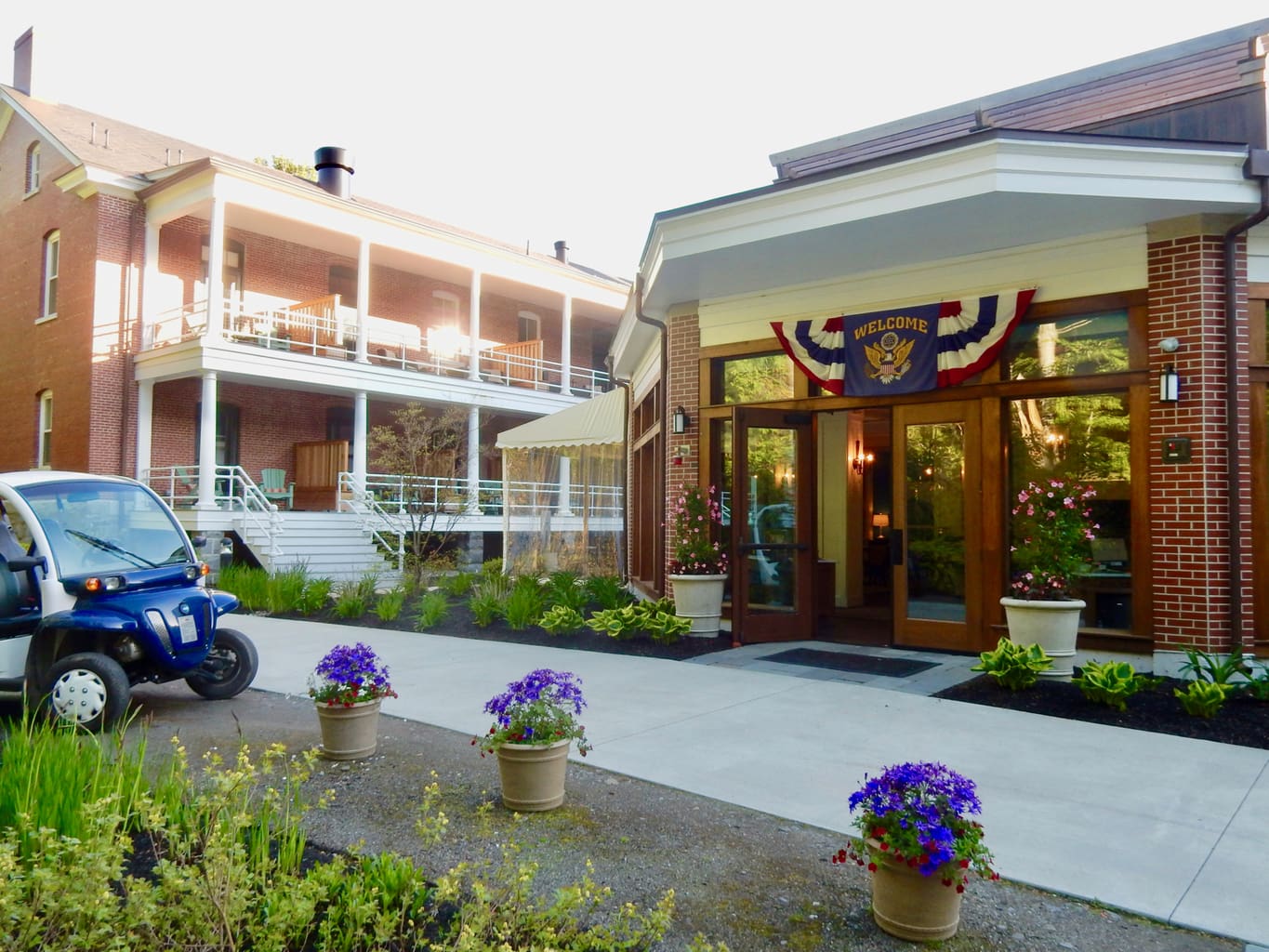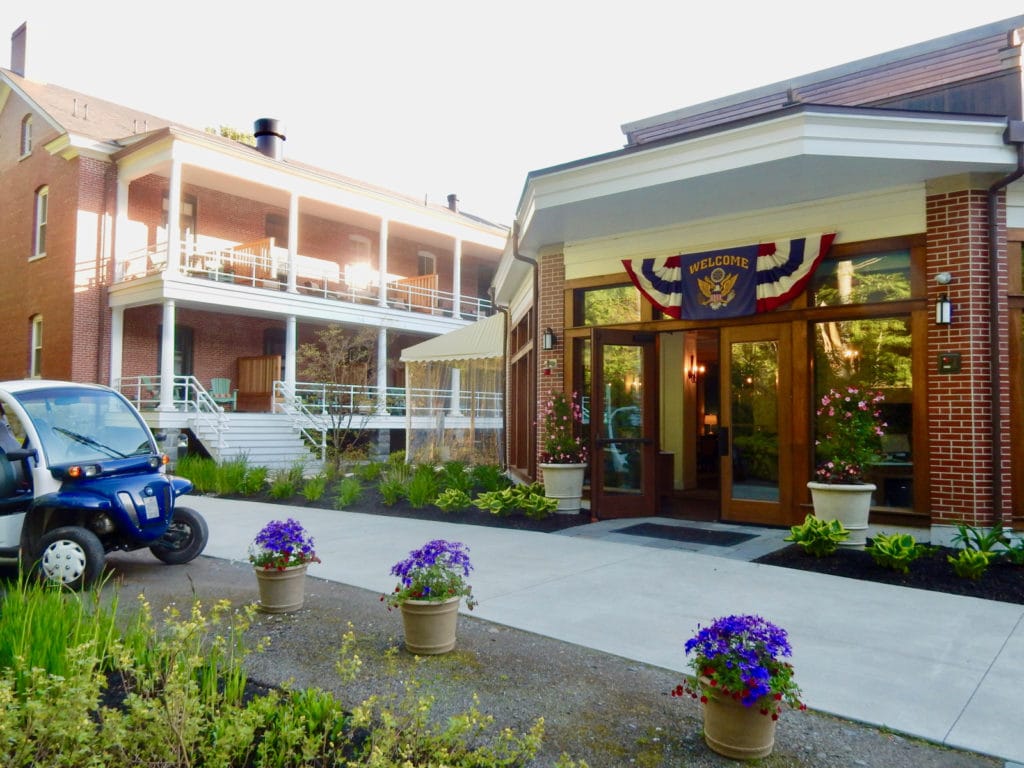 Sure enough, an amiable bellhop in the "golf cart limo" was waiting to transport me uphill to the Inn. Passing the former tony officers homes encircling the Parade Grounds (now in private hands), we parked next to the inviting landscaped pool and fire pit across from the Inn's front door.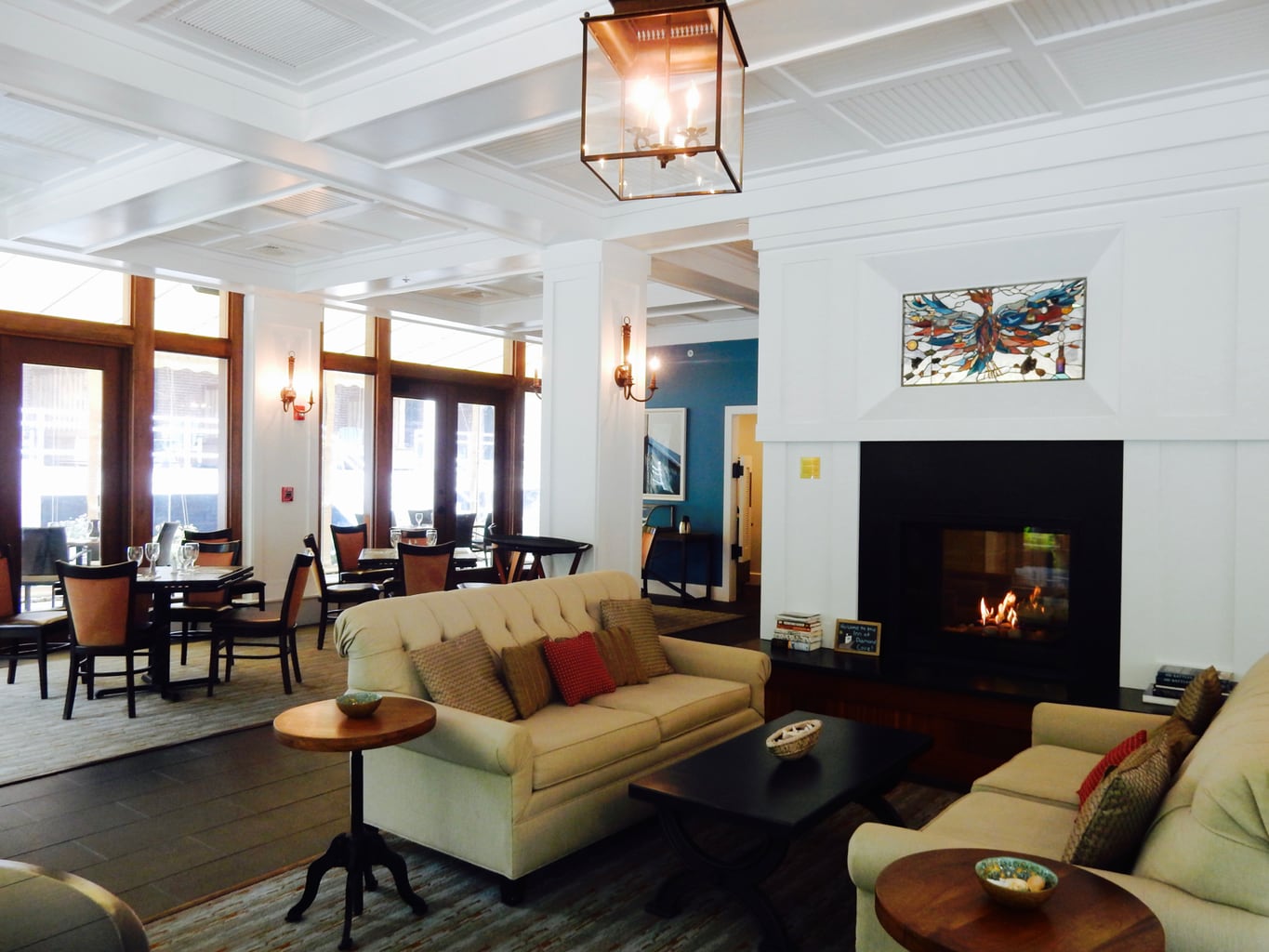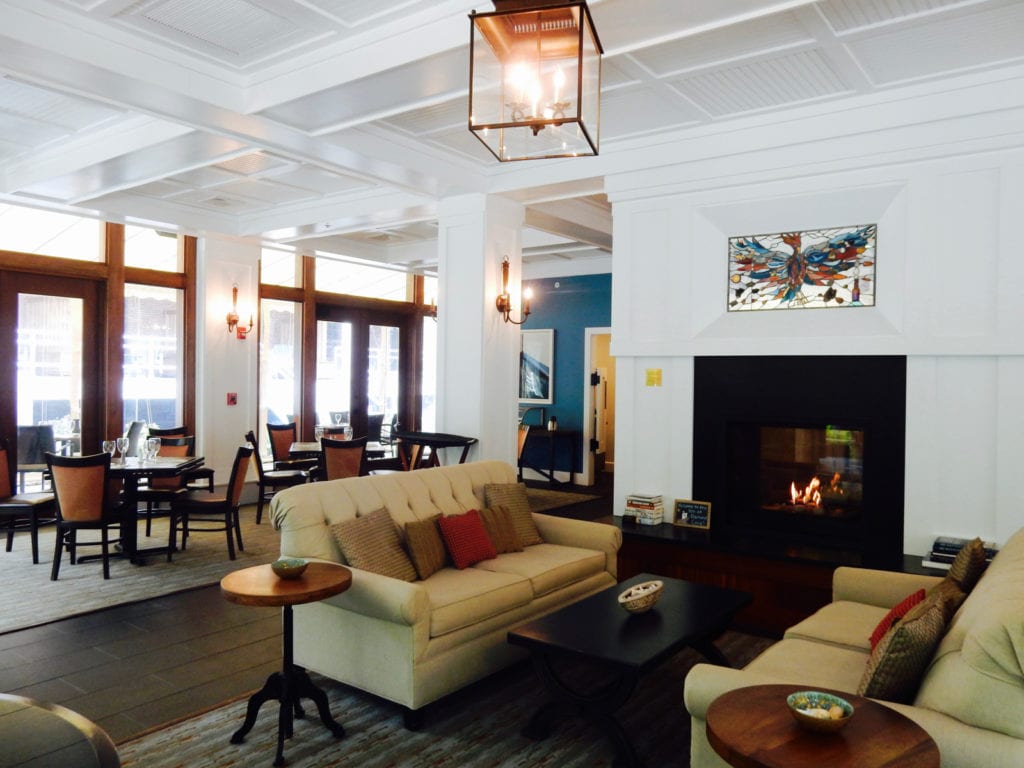 Early in the season, a gas fire blazed in a beautifully decorated, shipshape, lobby. The stained glass art panel over the fireplace, incorporating ashes, geodes, and fossils, depicts a phoenix in flight – a nod to the fire that nearly destroyed the place.
Shelves were stocked with board games, and tables set for lunch (see below under dining).
The Lay of the Land on Diamond Cove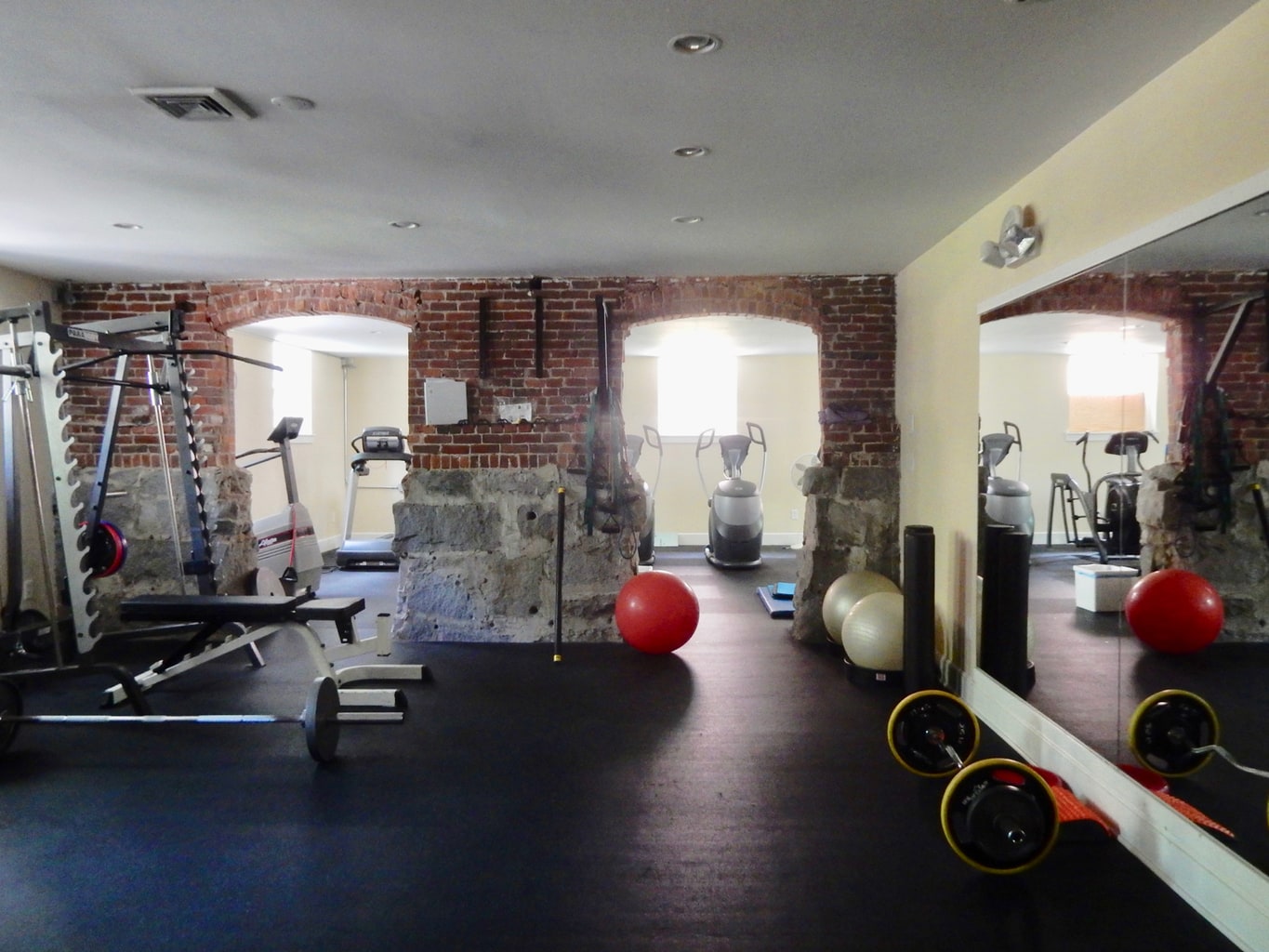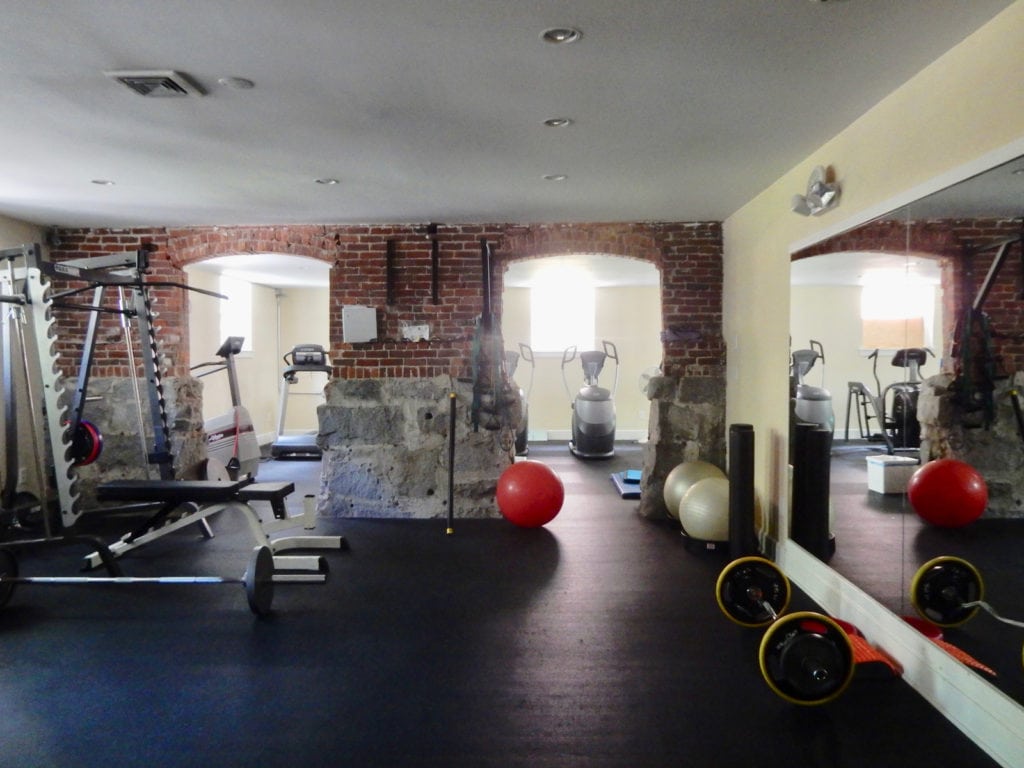 At some point, you'll meet the exuberant General Manager, Gil Hartman, who's got a knack for teasing repartee. He or one of his team will take you on a 20-minute (or 2 hours in my case) tour of Diamond Cove property in the golf cart limo. Take him up on it. The jaunt is a great way to get a lay of the land and earmark (eyemark?) your own personal Adirondack chair with water views.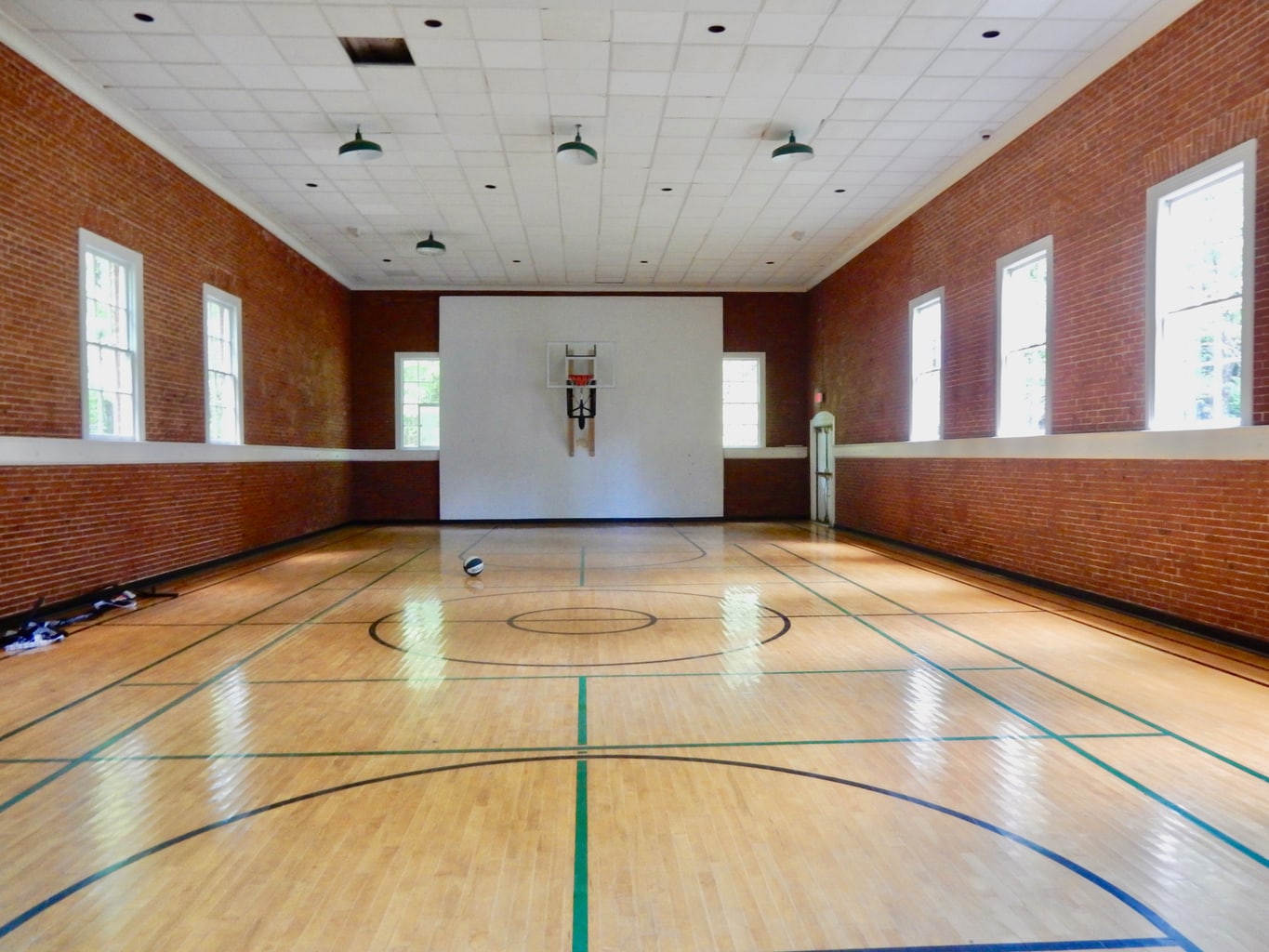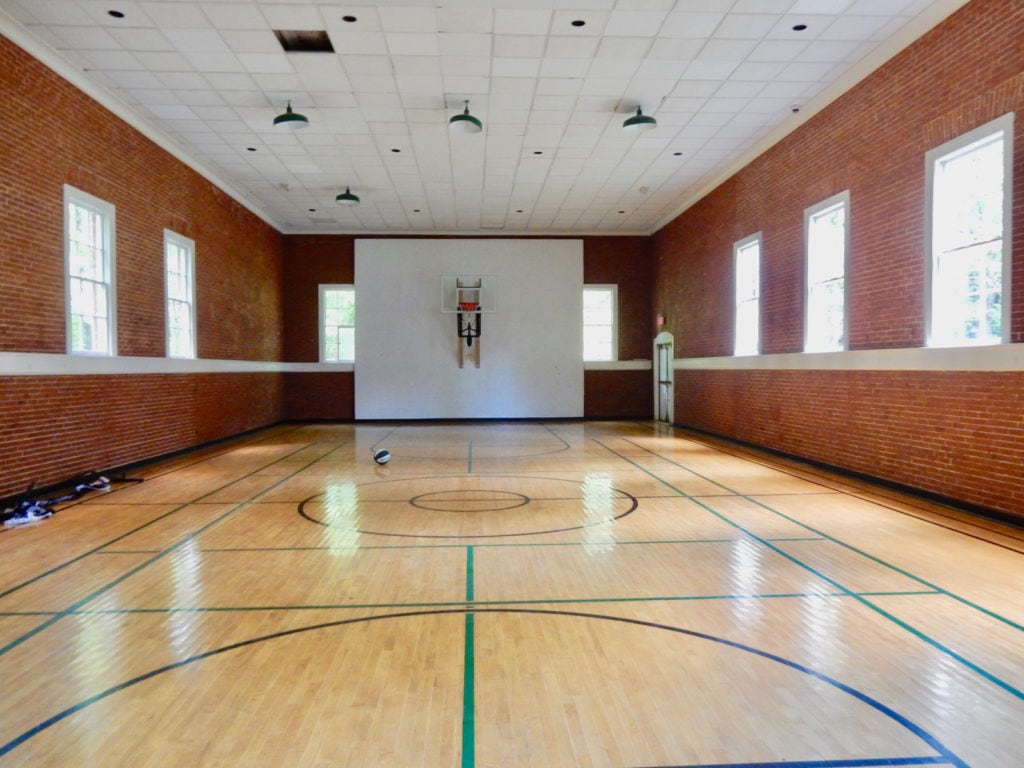 Your first stop is the Basketball/Fitness/Yoga/Duck-Pin Bowling Arcade Buildings. Yep – there are all of these things, also available to the Home Owners Association, as well as Inn guests.
Though the Yoga/Stretching room is indoors, on lovely days, Yoga classes are held on the lawn.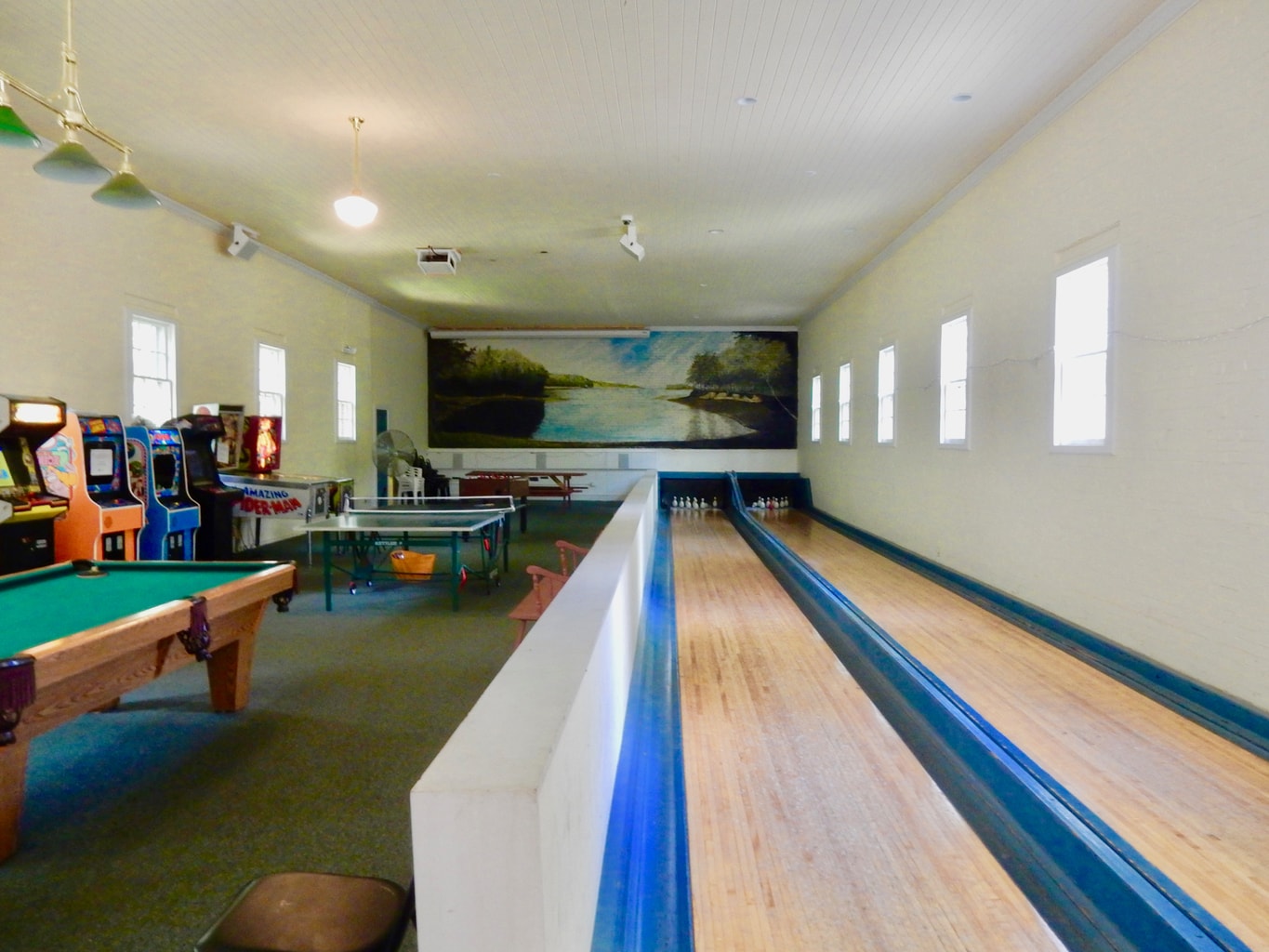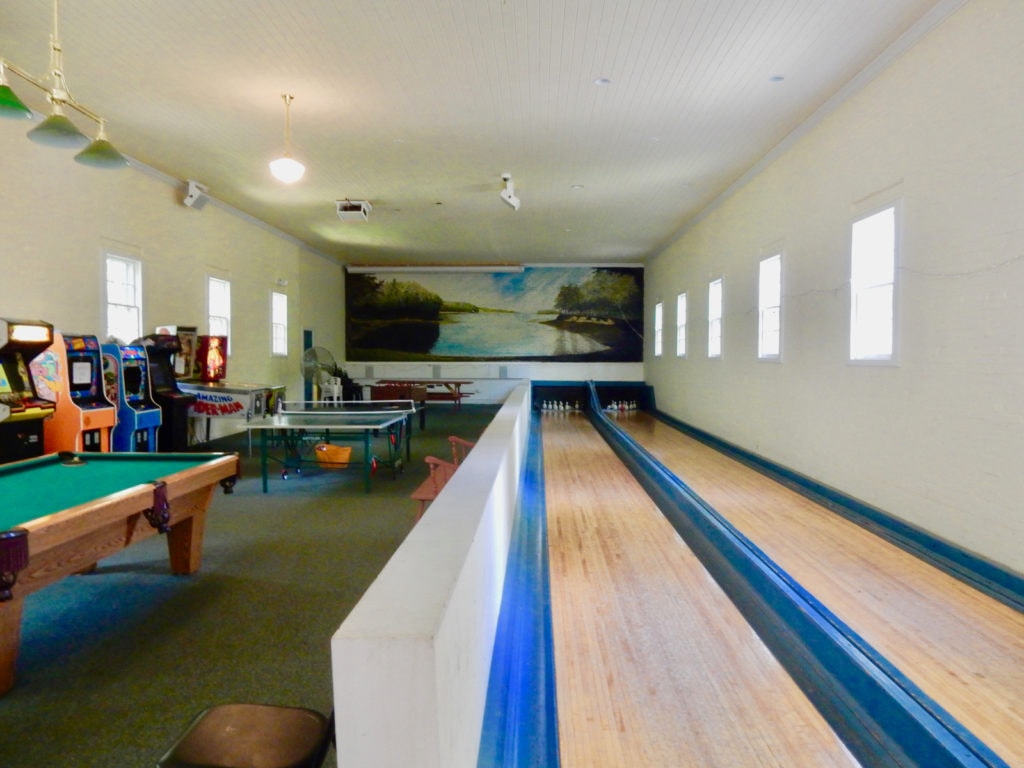 The Bowling Alley and Arcade is a throwback to simpler times. I'm talking pinball machines and Ms. Pac-Man – all free to play as much as you'd like.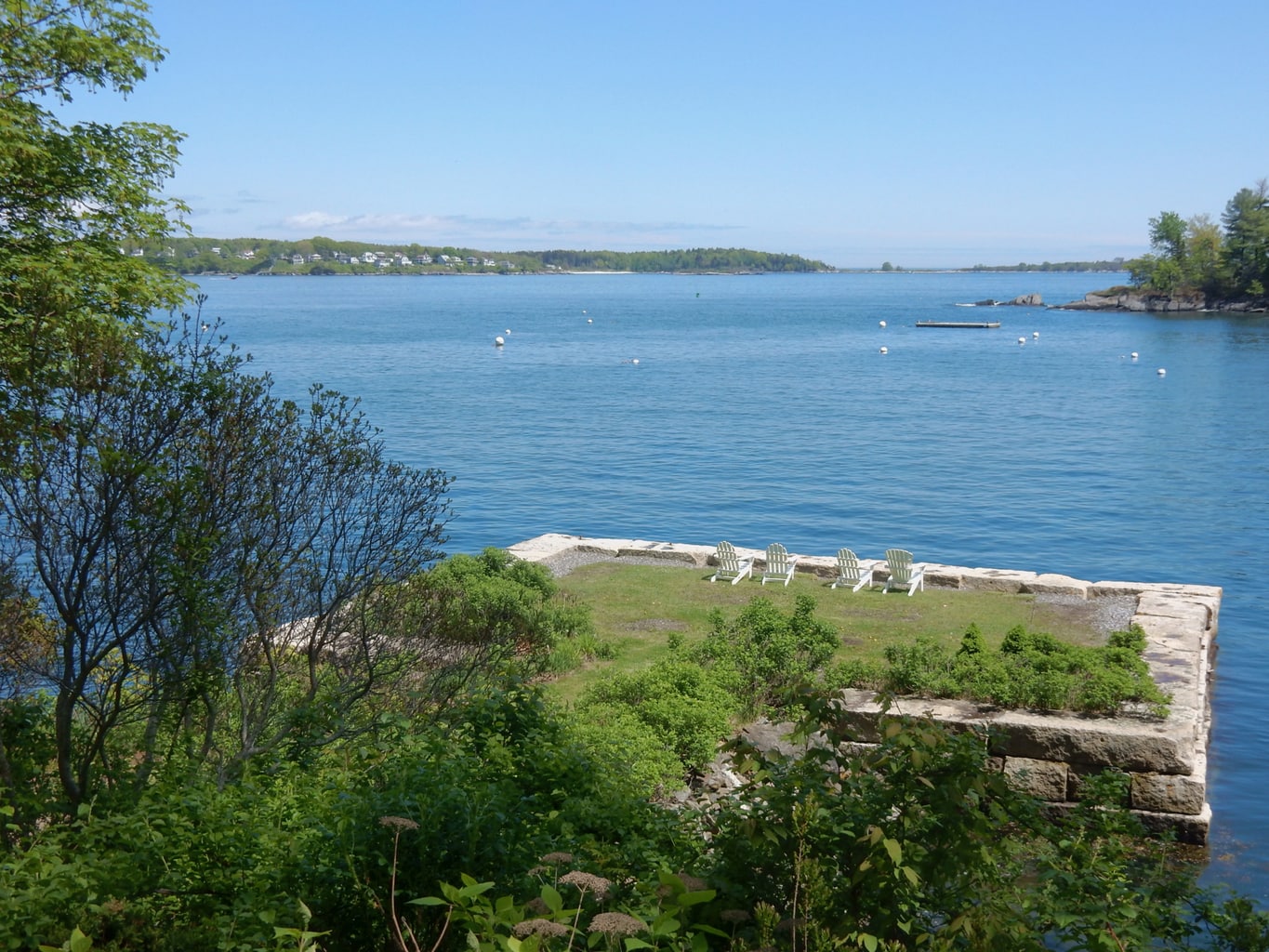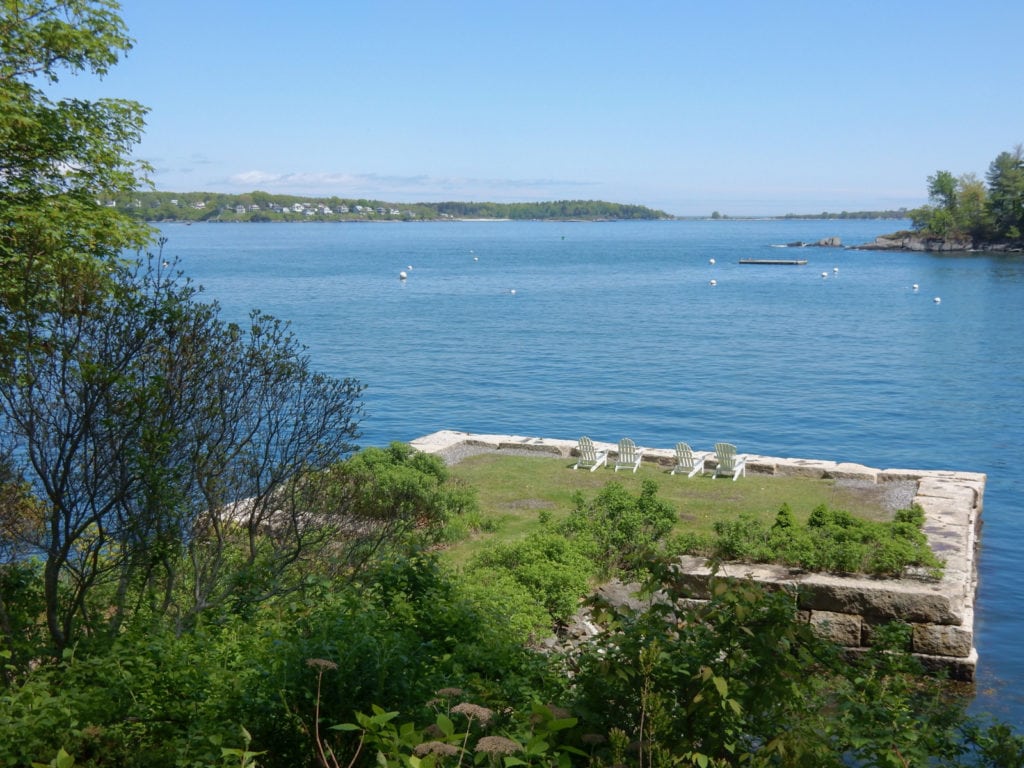 There's a old abandoned derelict hospital encased in foliage – with "future plans" – a mule barn for wedding equipment storage, an Art Gallery event venue with small military museum, two restaurants near the dock, mines, bunkers, and plenty of seating scattered about.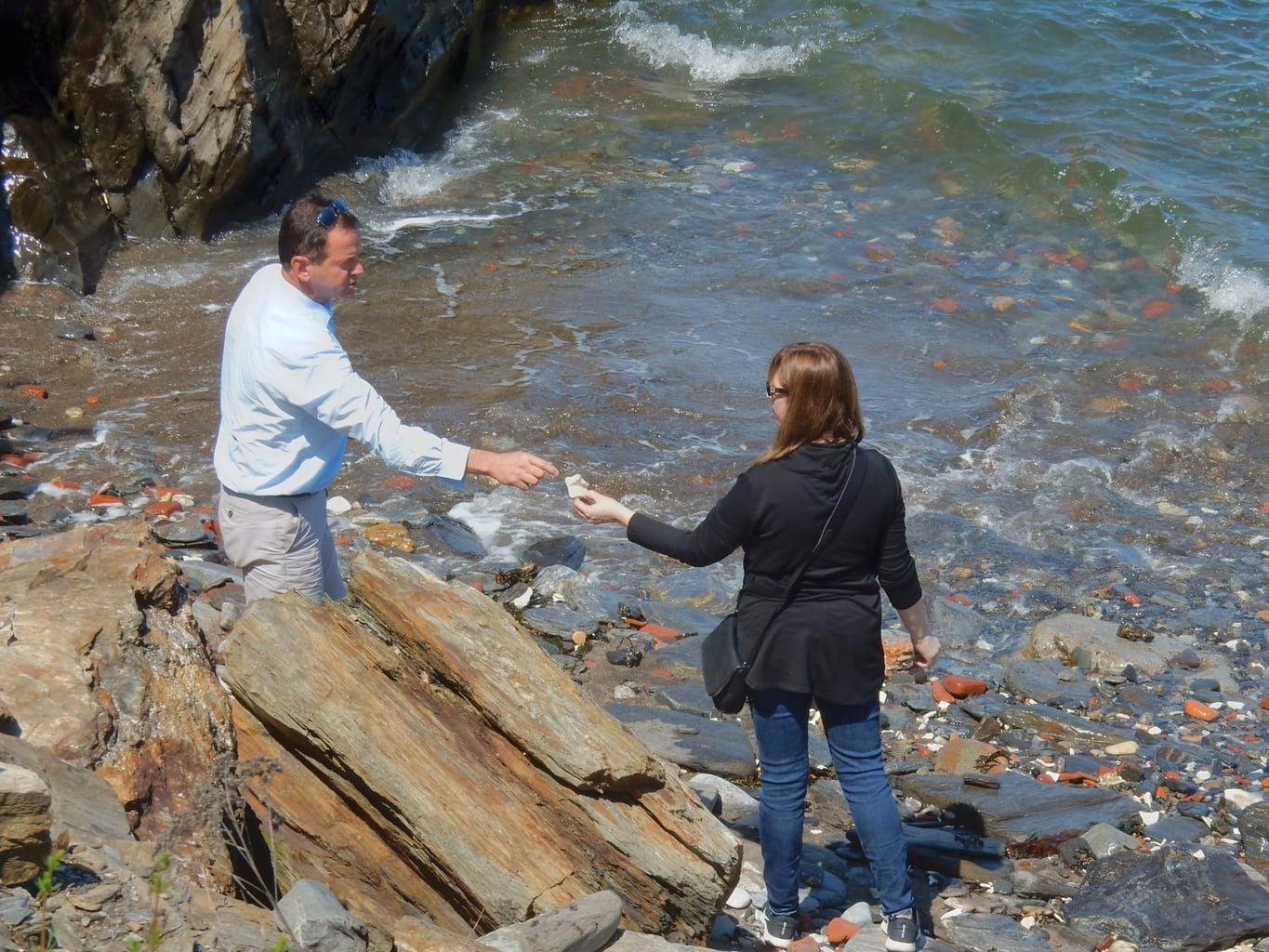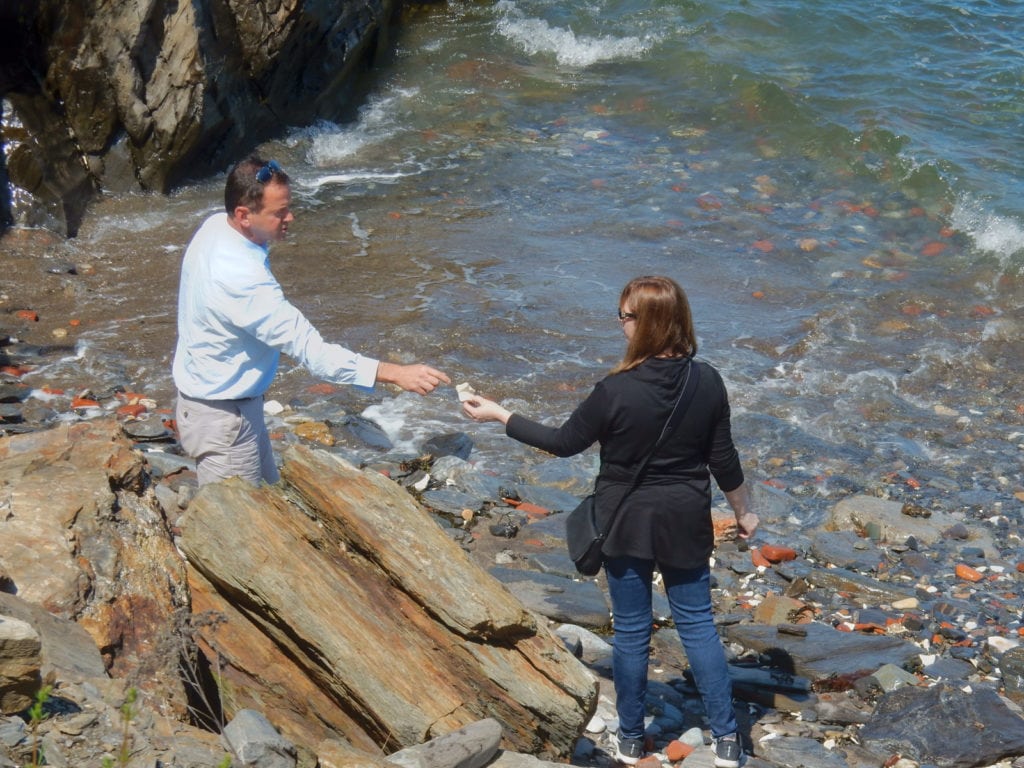 Hunt for shards of mess hall crock-ware, worn down bricks, and ocean tossed sea glass on "Sea Glass Beach." Ask Gil (or anyone on staff) where to find it.
Rooms at Inn at Diamond Cove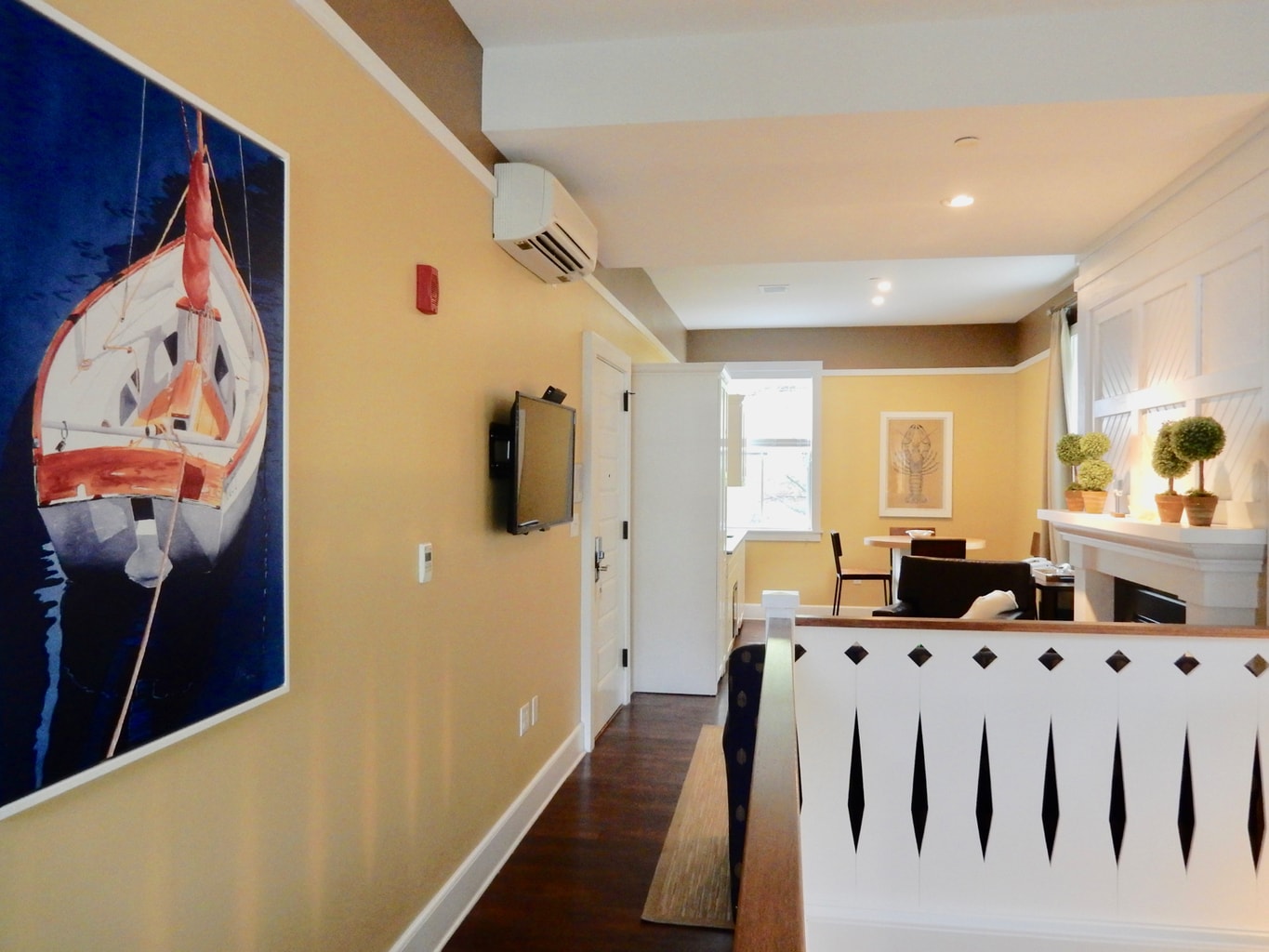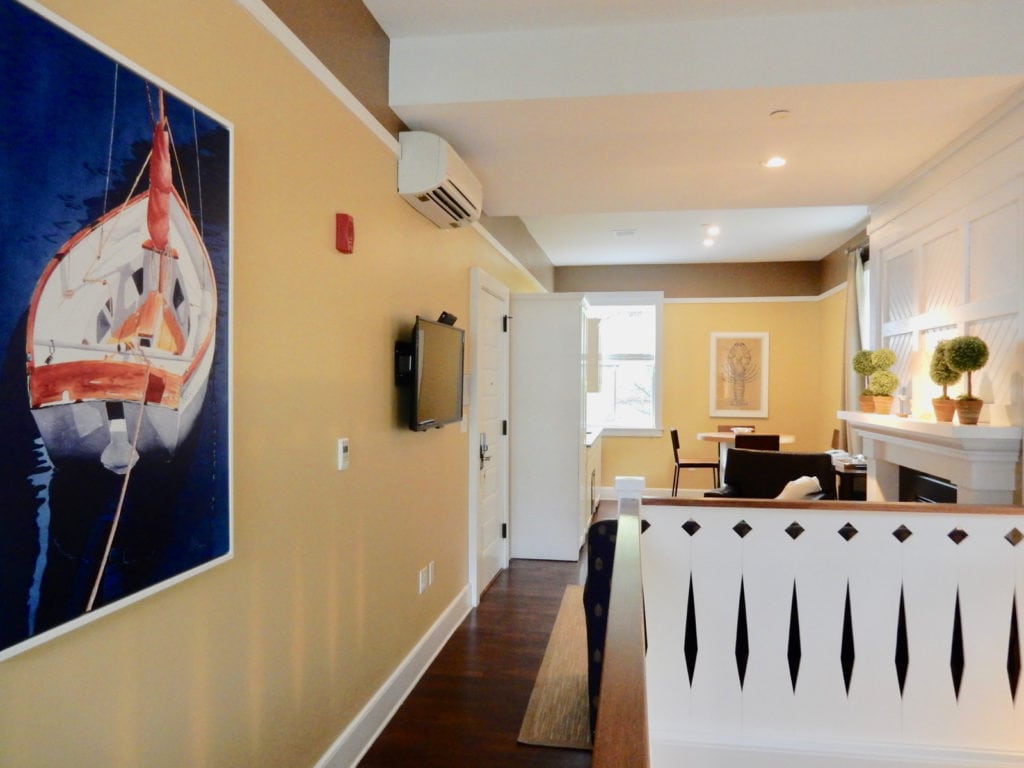 Accommodations are not trendy frou-frou or kitschy. The 44 upscale rooms in 14 different configurations are sophisticated, with a twist of traditional-modern. Each is well-crafted and artful.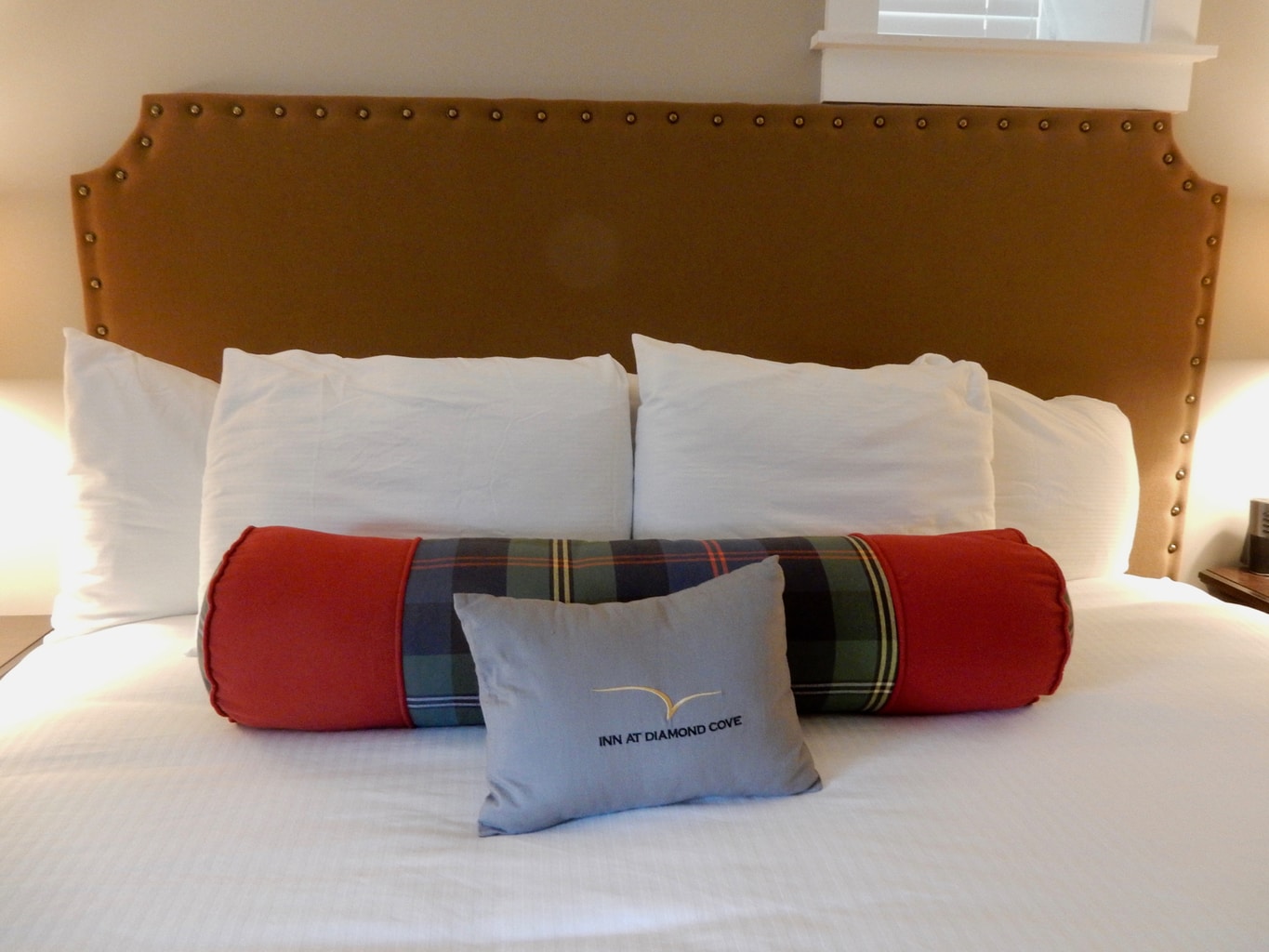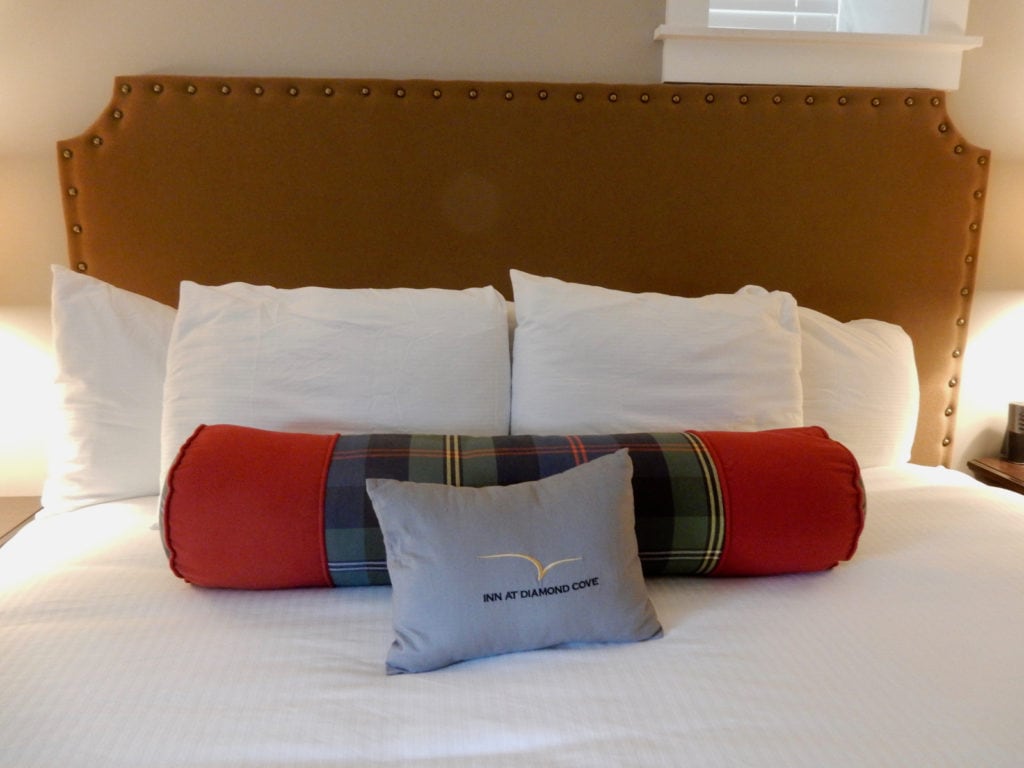 My room was a two-floor suite with small kitchen, fireplace, and outdoor patio on the first level, and a large marble and tile bath and small bedroom below.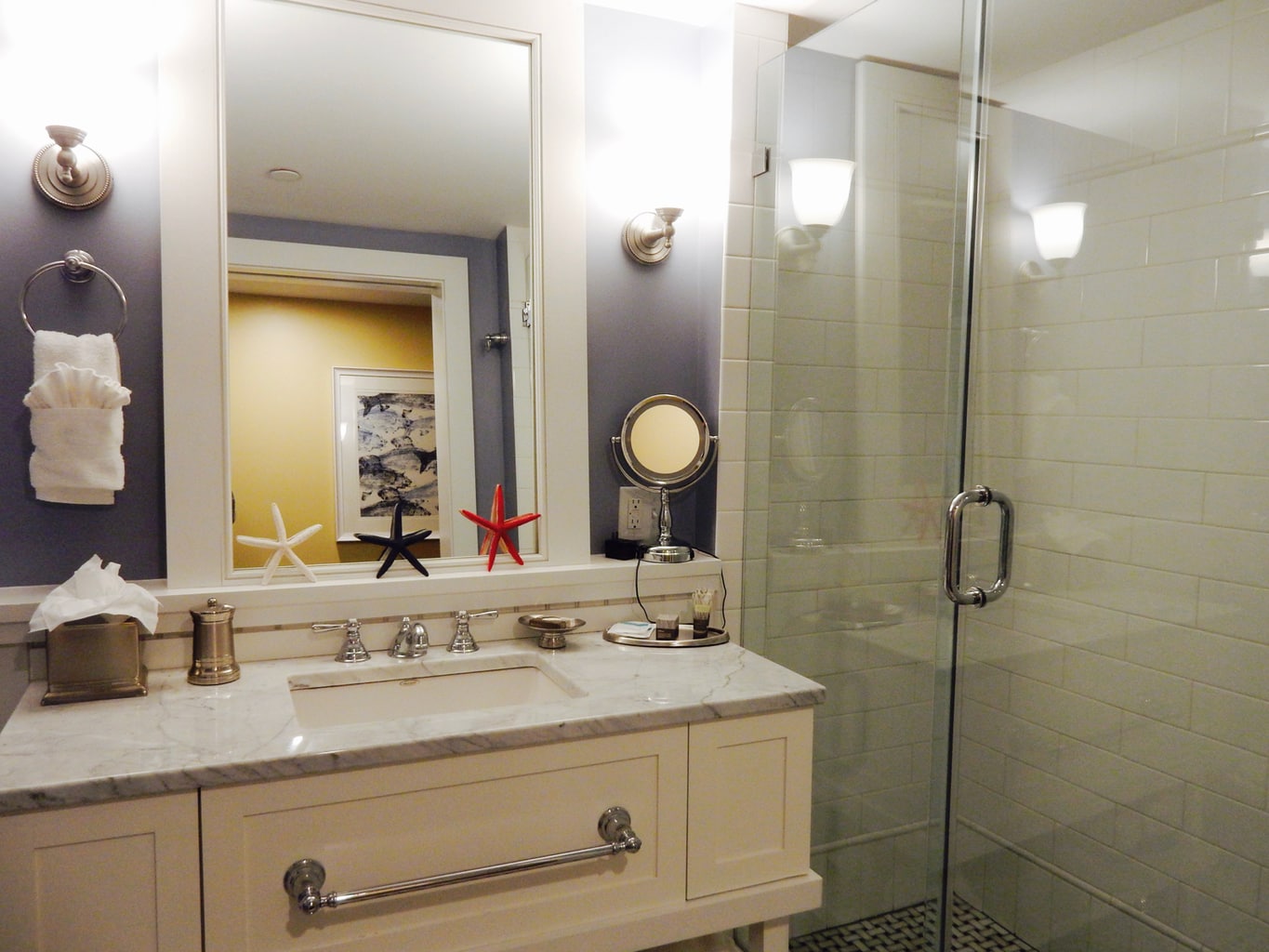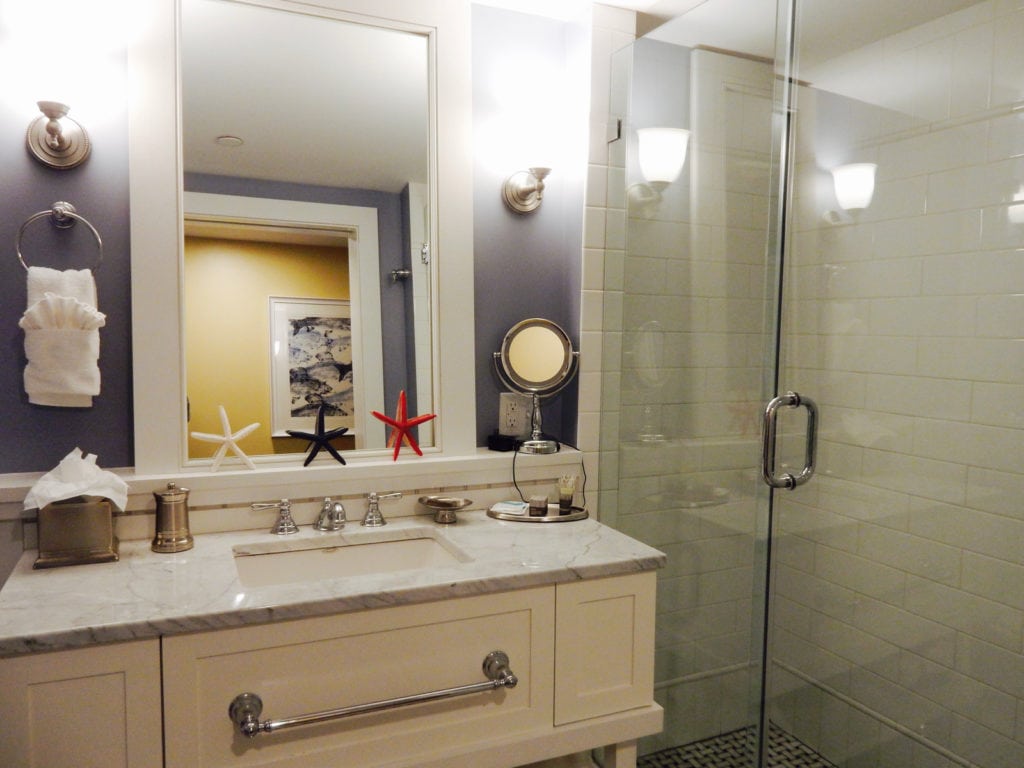 The bathroom was my favorite. Red, white, and blue painted starfish (aka sea stars), add pop to the white-bright subway tile rain shower and marble sink.
Dining in Diamond Cove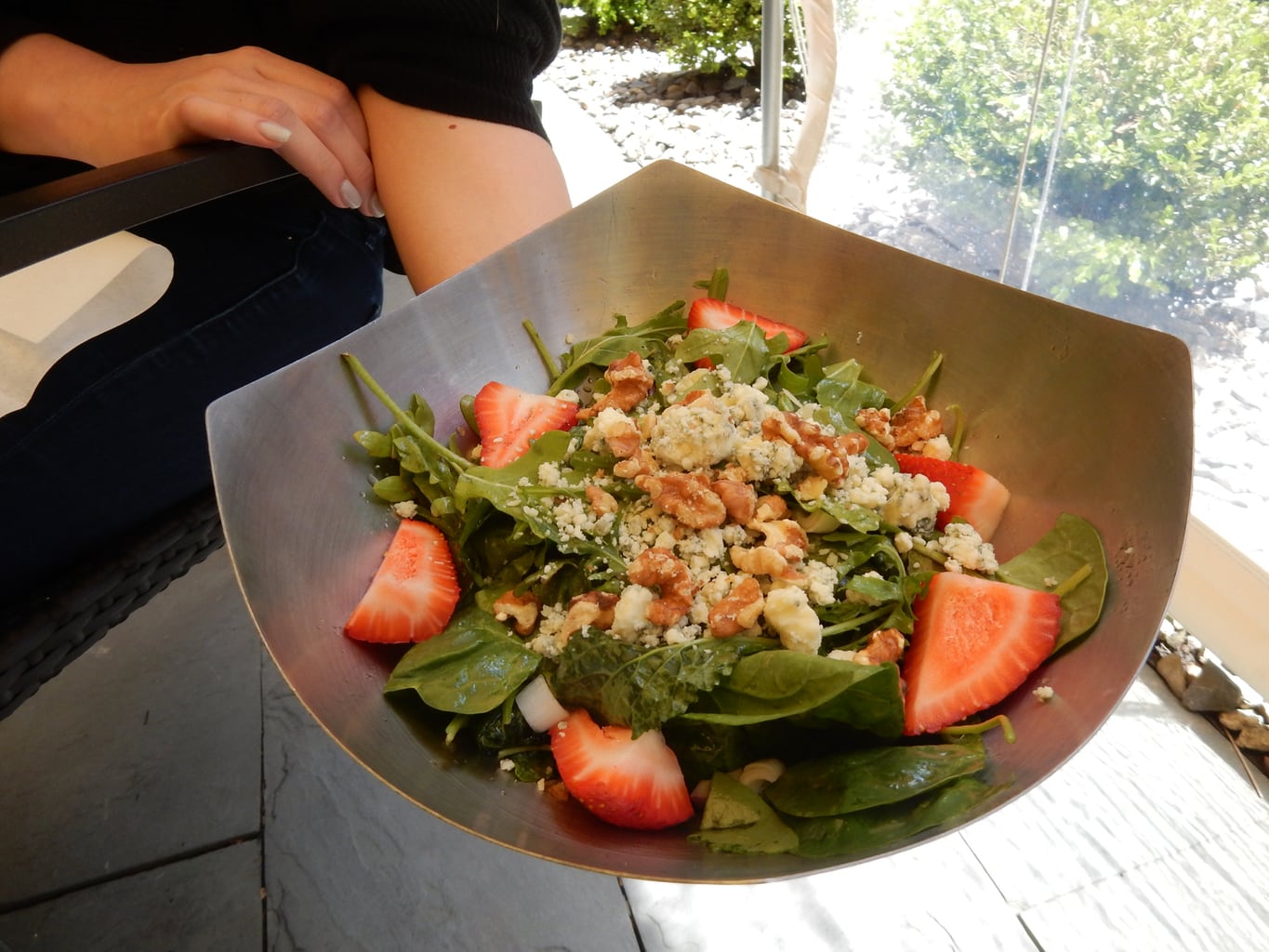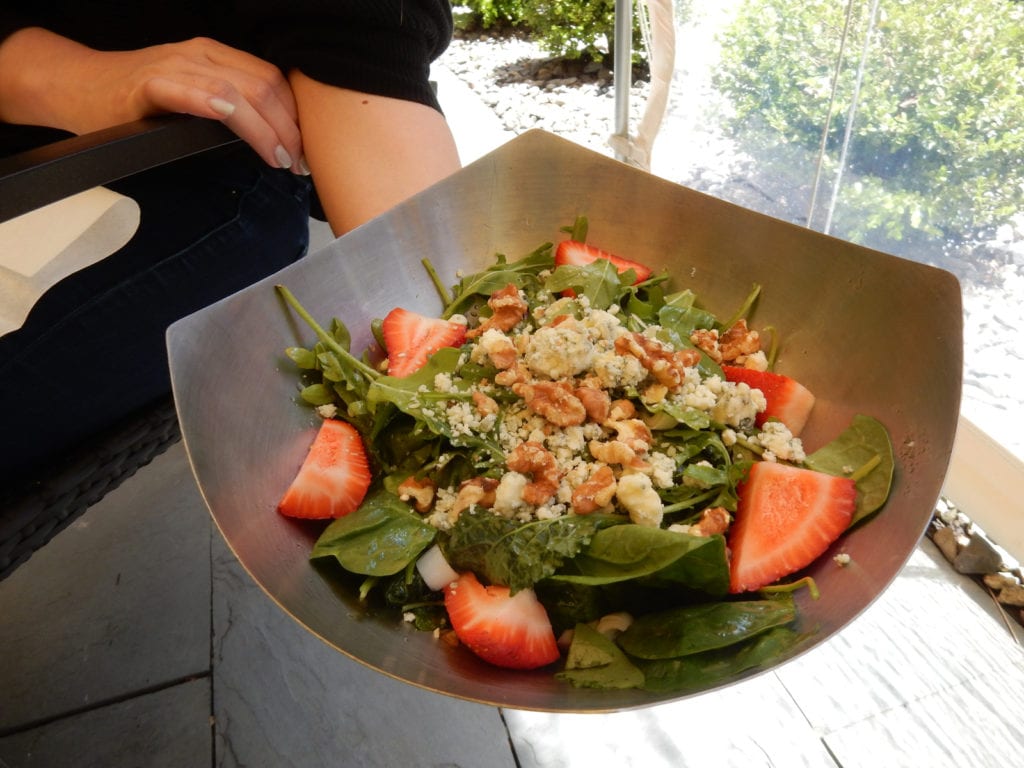 Lobby Restaurant
The Inn's lobby becomes a terrific restaurant for breakfast, lunch, and dinner, serving fresh salads, sandwiches ($12-$21 for lobster rolls), burgers, and more hearty fare. The Super Greens Salad enhanced with strawberries ($17) was picked-from-the-ground-fresh.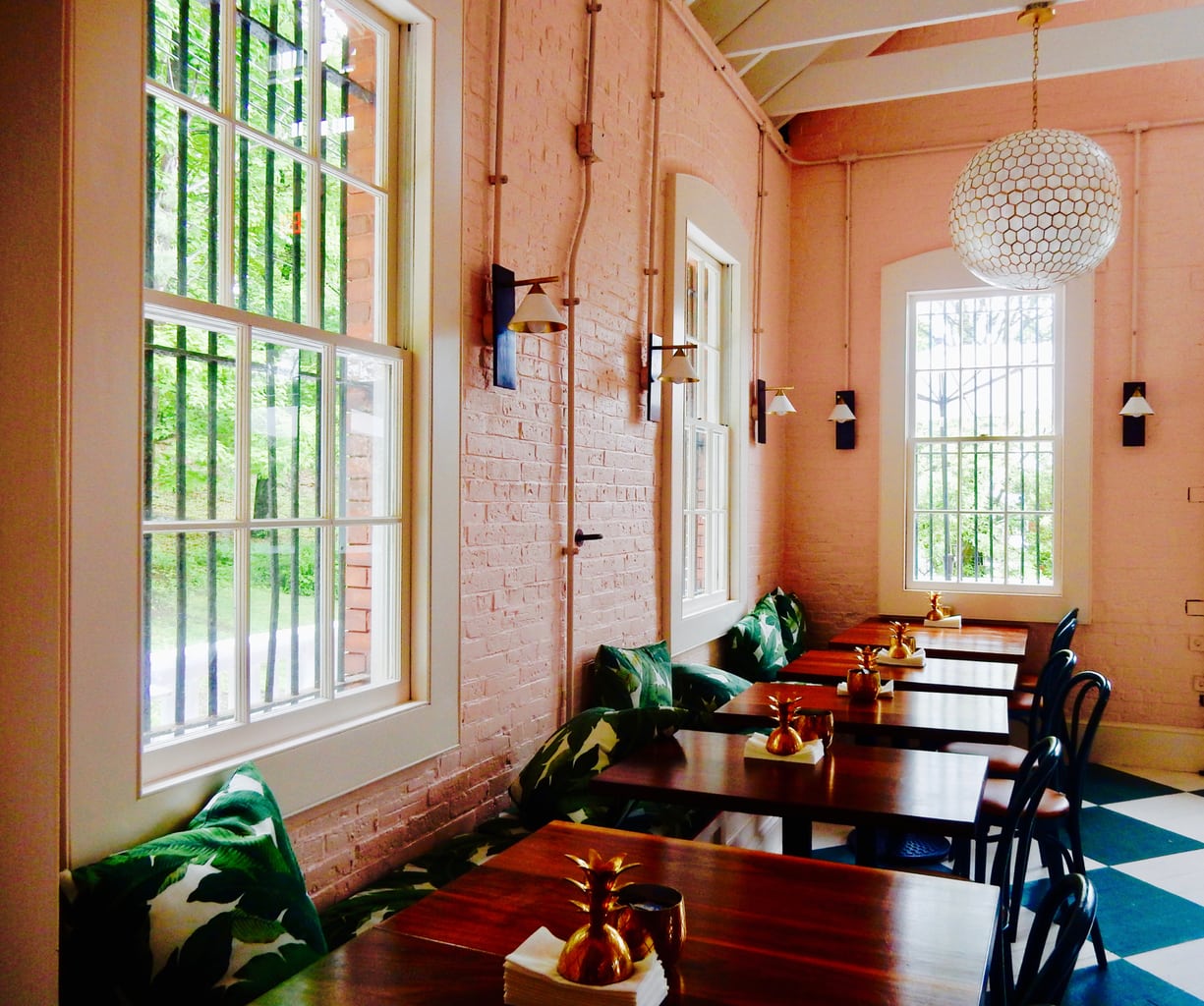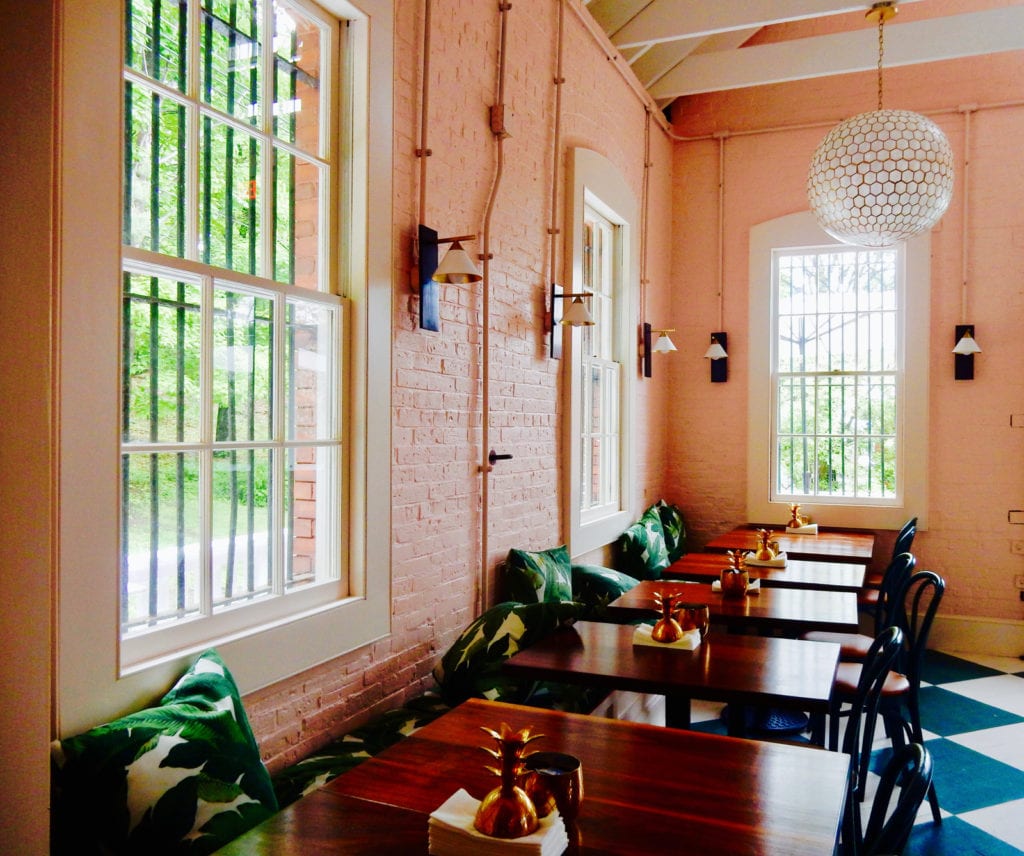 Closest to the dock, the Crown Jewel offers craft cocktails and artisanal bites in a cutie-pie space. Due to its rosy Floridian hue, neon flamingo, brass pineapples, yum yums, and savvy Instagram presence, Crown Jewel has given this otherwise sleepy island a total sugar rush. Mainland patrons, who don't even live or lodge here, are coming in droves.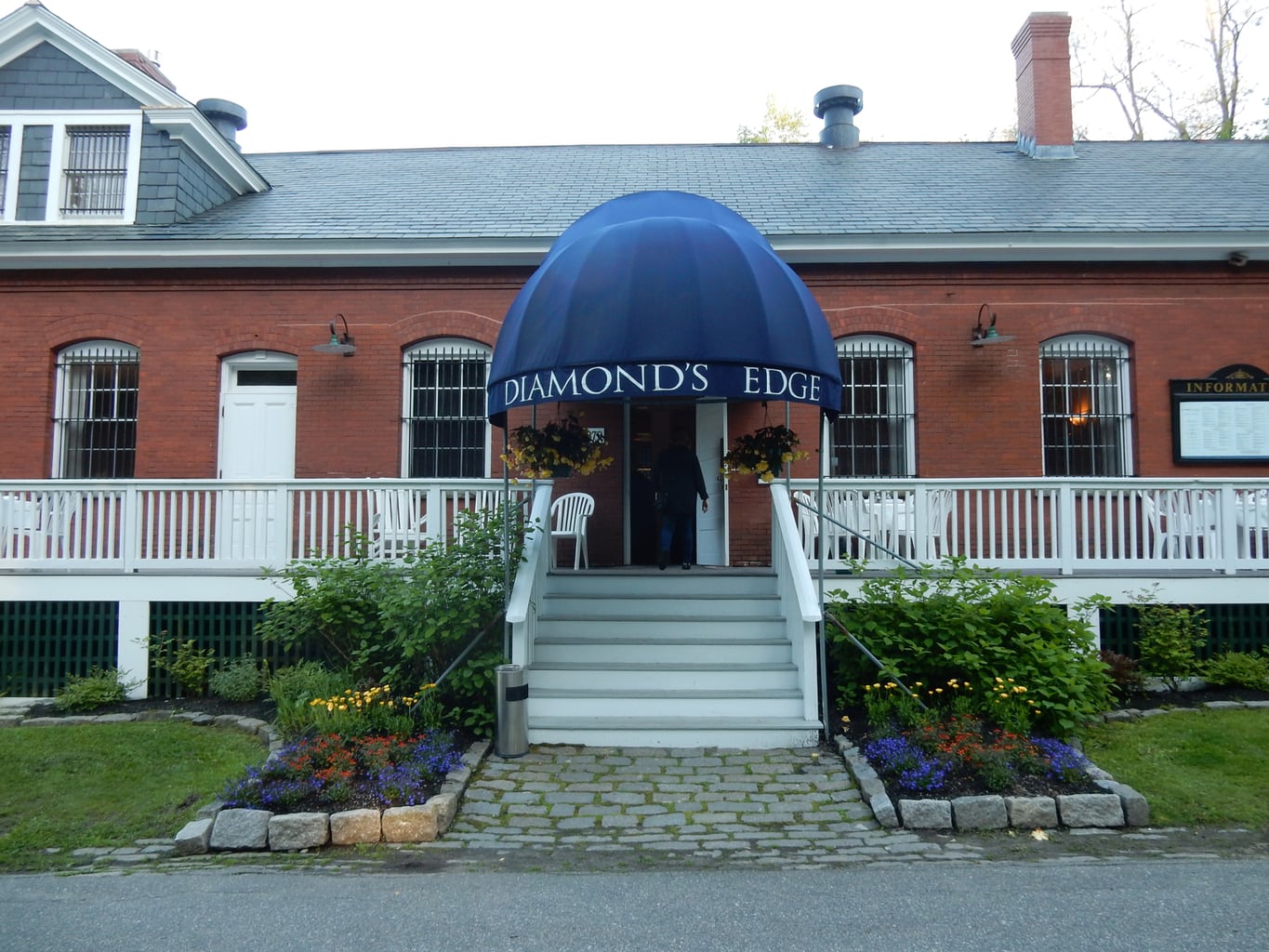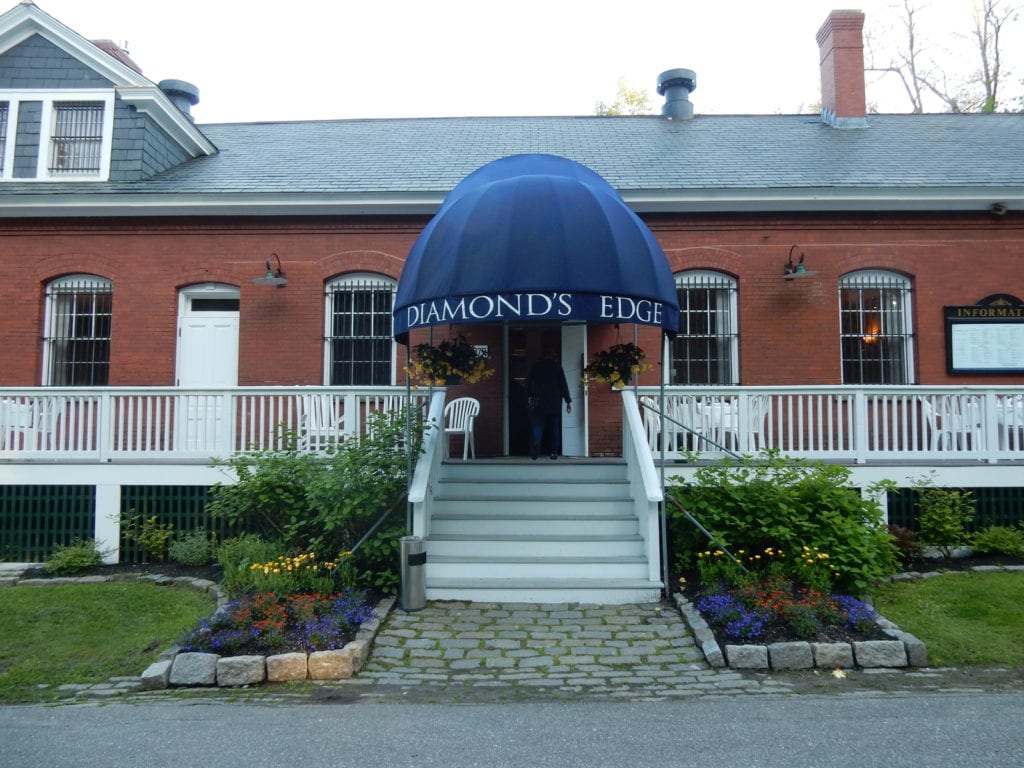 Diamond Edge is the Cove's fine-dining establishment, with some of the friendliest servers you'll find anywhere. The brand new chef (2019), Jason Kennedy, demonstrates a deft way with foodstuffs. And what emerges from the kitchen is pure joy. (He's a keeper!).
Surf, turf, field, and stream entrees range from $25-$45. Yes, please, to the toothsome lightly fried Calamari sprinkled with a savory sweet zesty cream my young cousin branded "a marriage of tartar and Vodka sauce." And, I implored our waitress to keep Chef's Potato Pancakes topped with Osso Bucco Ham and Succotash on the menu. A mélange of textures and flavors, I'd order it as my main meal every time.
Rooms and suites from $249 low-season to $780 high season. Includes wi-fi, use of recreation facilities, golf-cart tour and transportation. Casco Bay Ferry is $10.70 round trip. Valet parking in Portland $40 per night.