Last Updated on
Certain hotels understand how to make customers happy right off the bat. Give 'em booze! The Bernic Hotel, a Tapestry Collection by Hilton hotel in New York City, offers a stem of Prosecco upon arrival – putting guests in a celebratory mood almost immediately.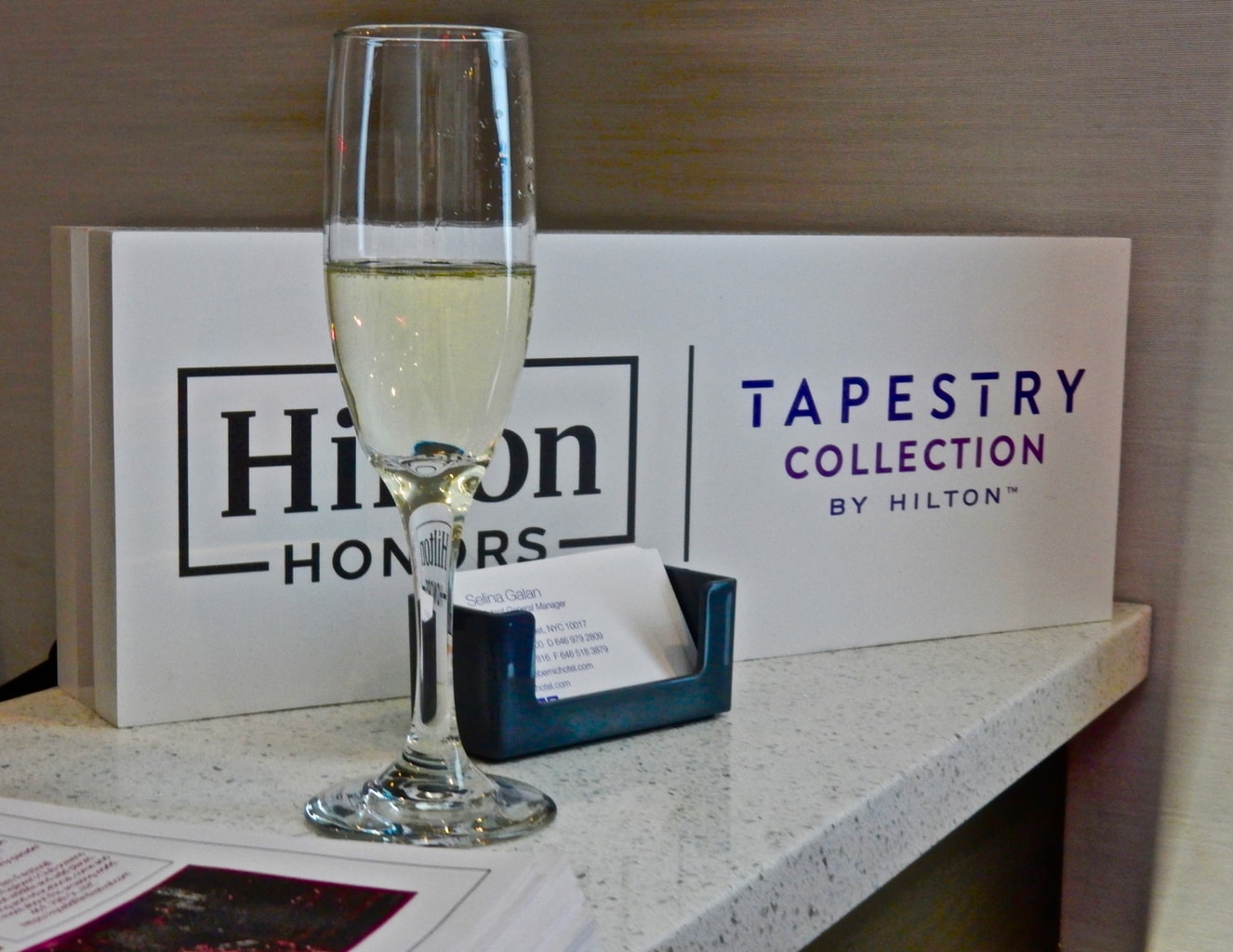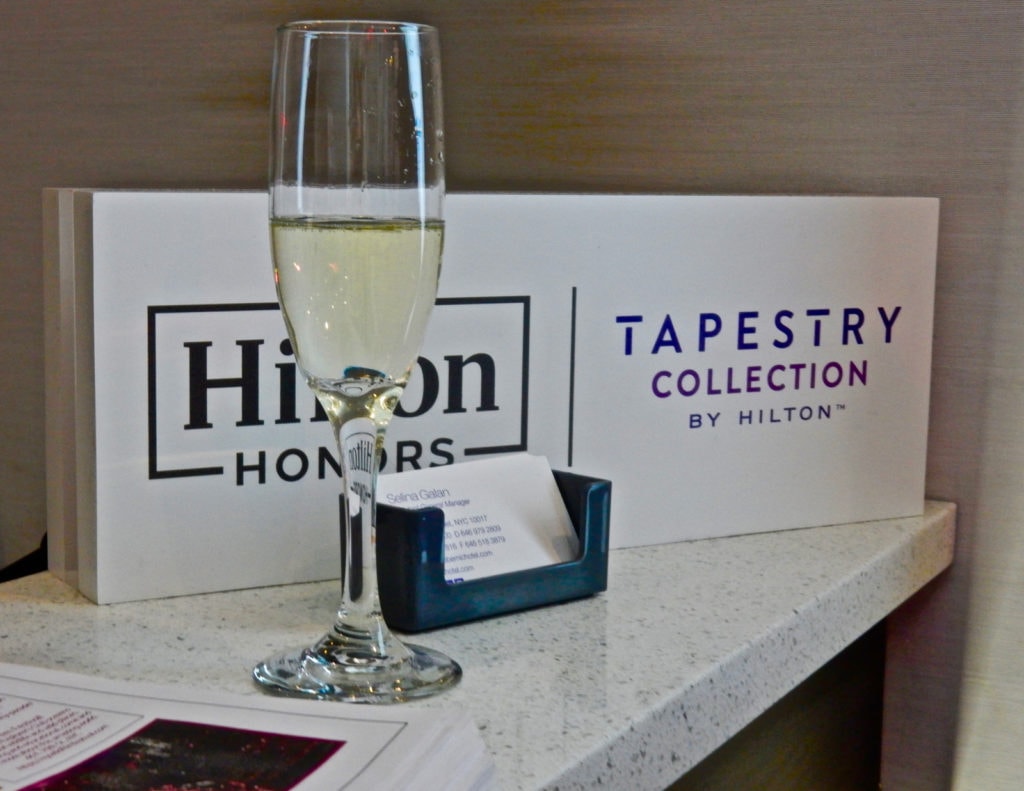 It's just one way that this smallish boutique stands out amid a slew of hotels in Midtown East, an area dominated by corporate and professional office buildings several blocks from Grand Central Station.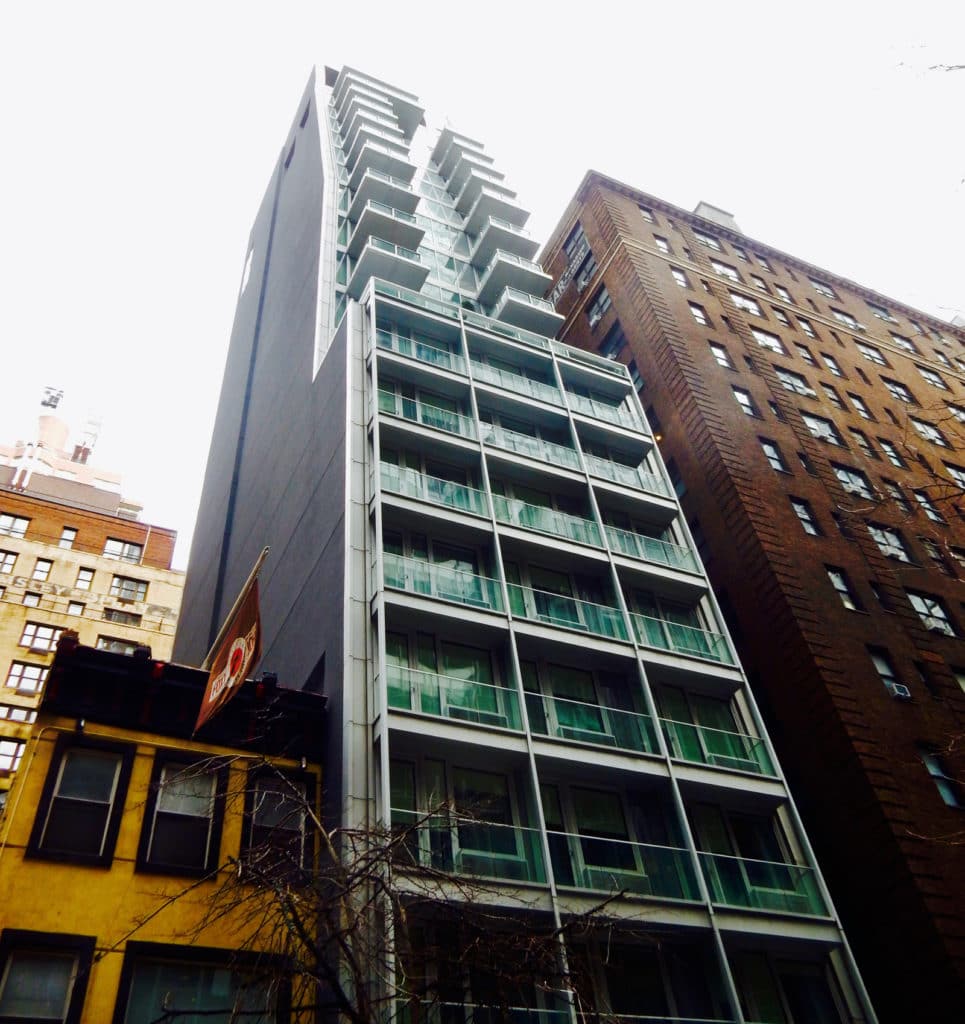 You can't miss the Bernic Hotel on 47th between Lexington and 3rd. A slim modernist glass and steel structure wedged between two older brick buildings; it could be confused with a condo complex that features the rarest of NYC commodities – balconies. (In fact, the building was going to house condominiums, but the owner pivoted to hospitality after construction was completed).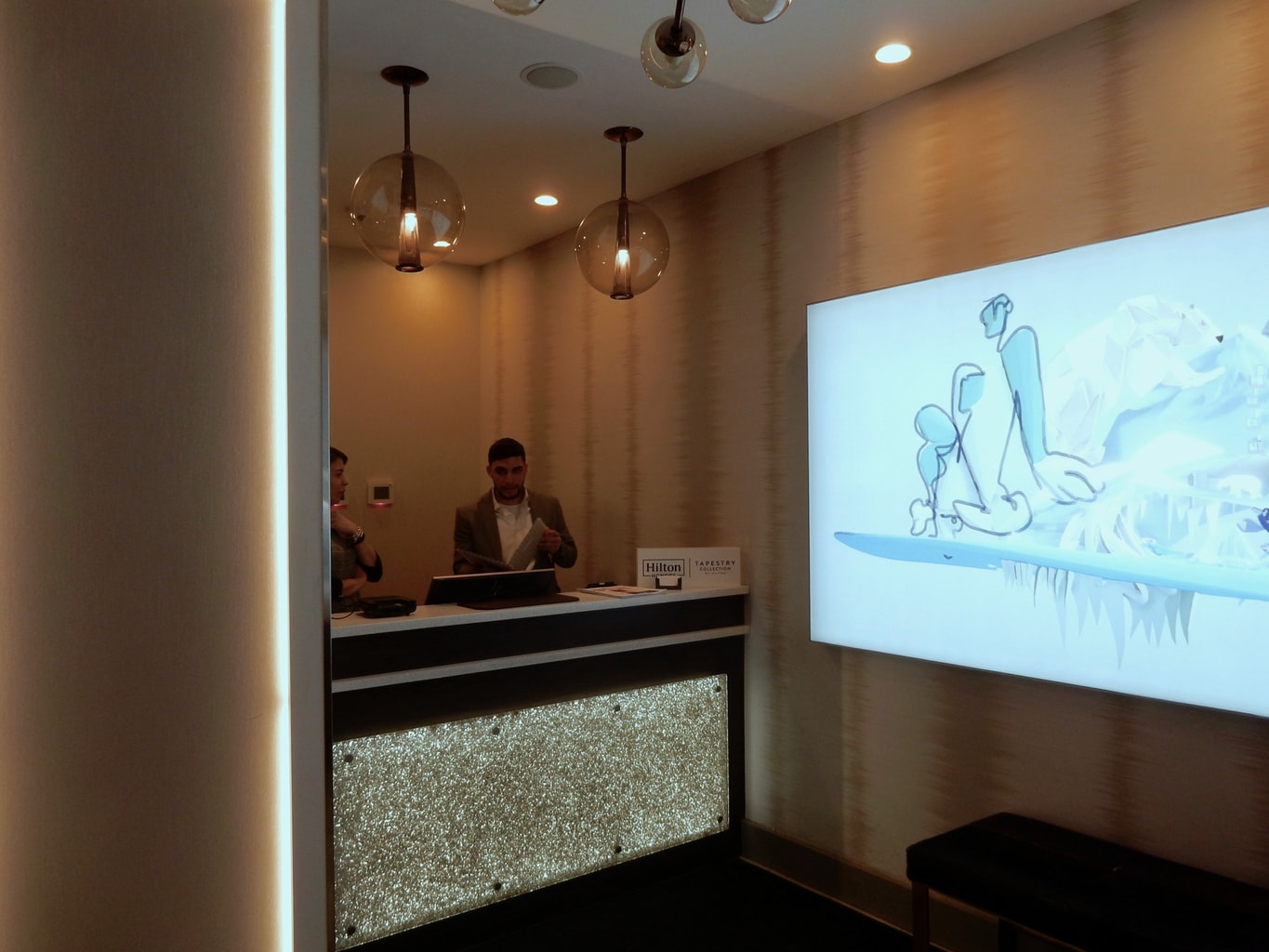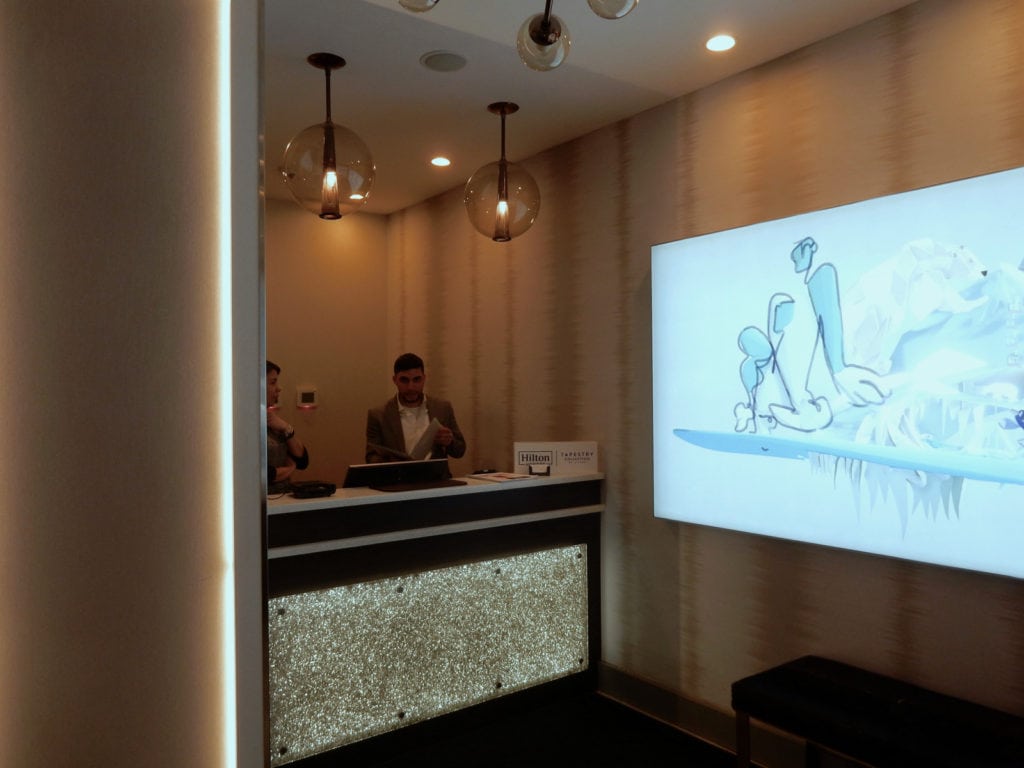 The reception lobby is small – a vestibule, really – but makes a statement with a fun interactive light-art installation that takes up a whole wall.
Created by "blind contour" artist, Ian Sklarsky, who is not blind, but is devoted to the blind contour method of drawing (etching the model without lifting the pen or looking at the paper), these back-lit installations that change seasonally can be manipulated virtually on cell phones.
Answer a secret question correctly and you might win a free piece of Sklarsky art.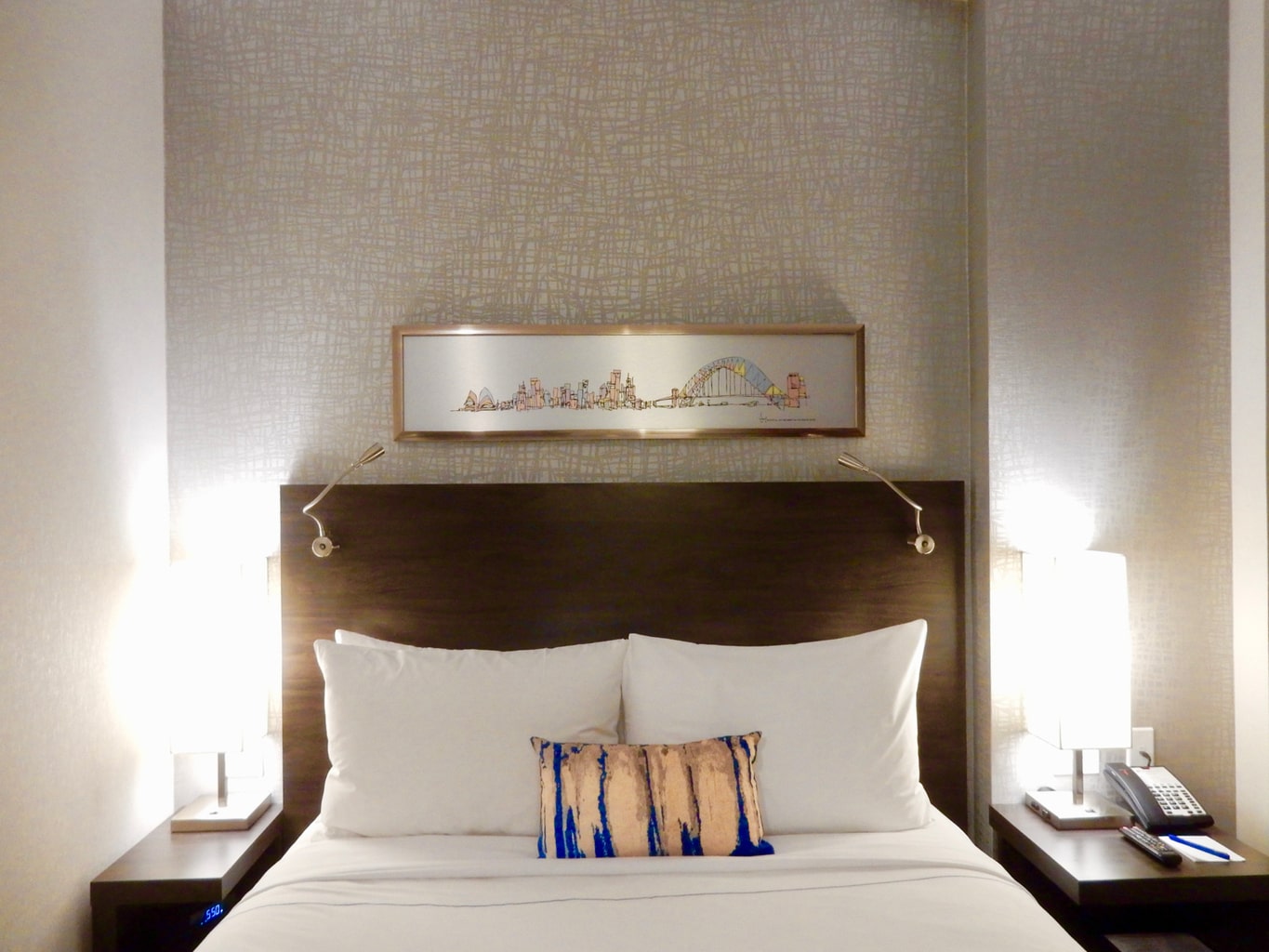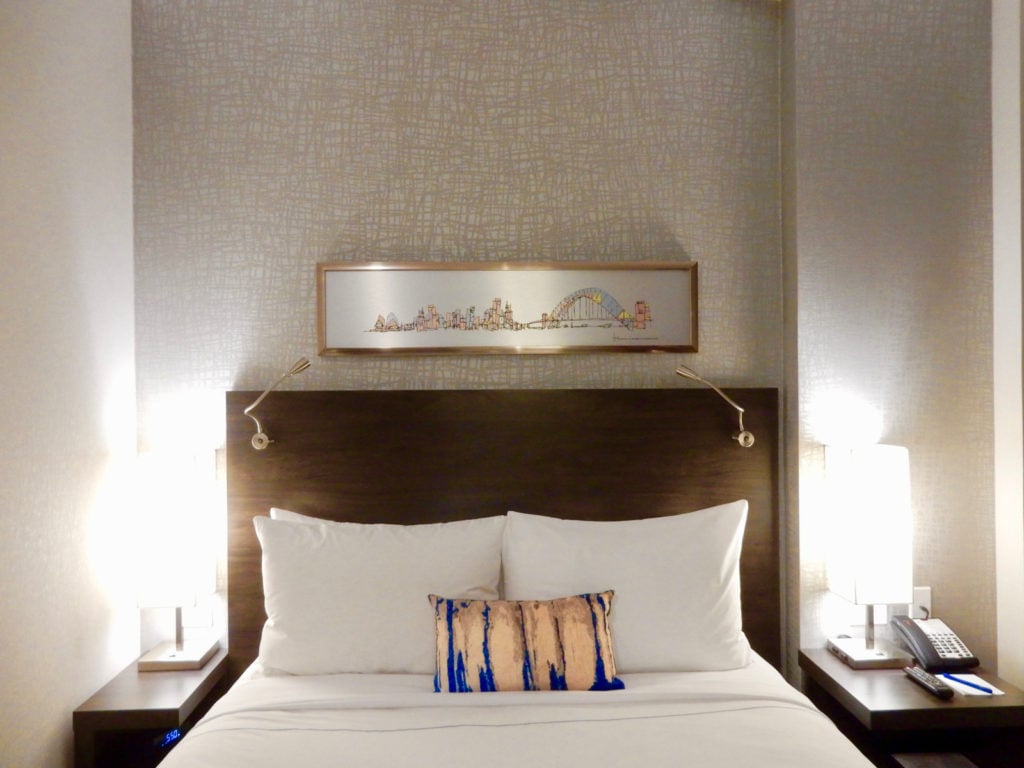 In addition to the Light-Art in the lobby, Sklarsky created Miro-like pieces that hang above the bed in each of 96 rooms, depicting one of eight different cities, scattered throughout the hotel. Each card key corresponds to the city represented in your guest room. (Mine was Tokyo).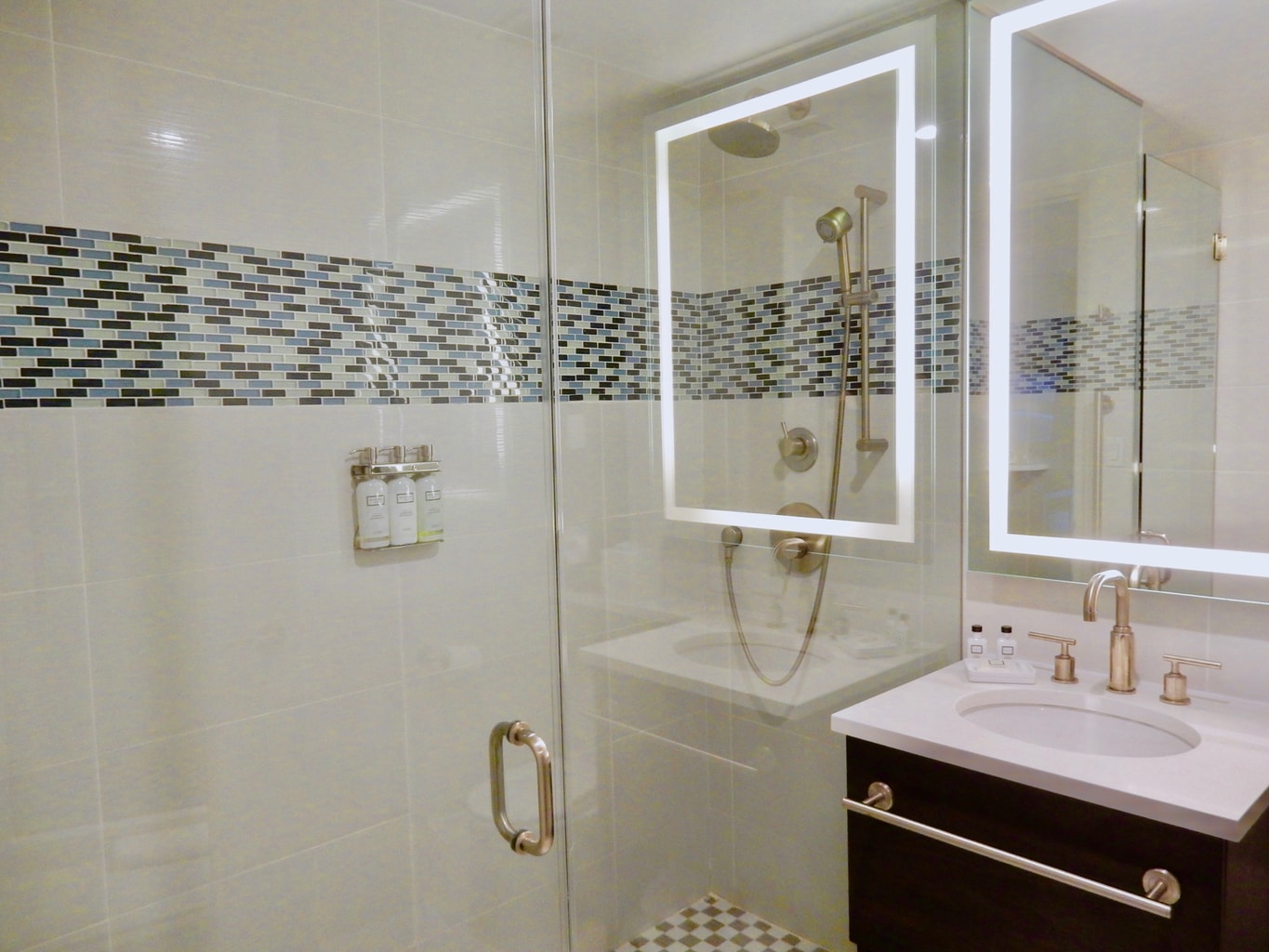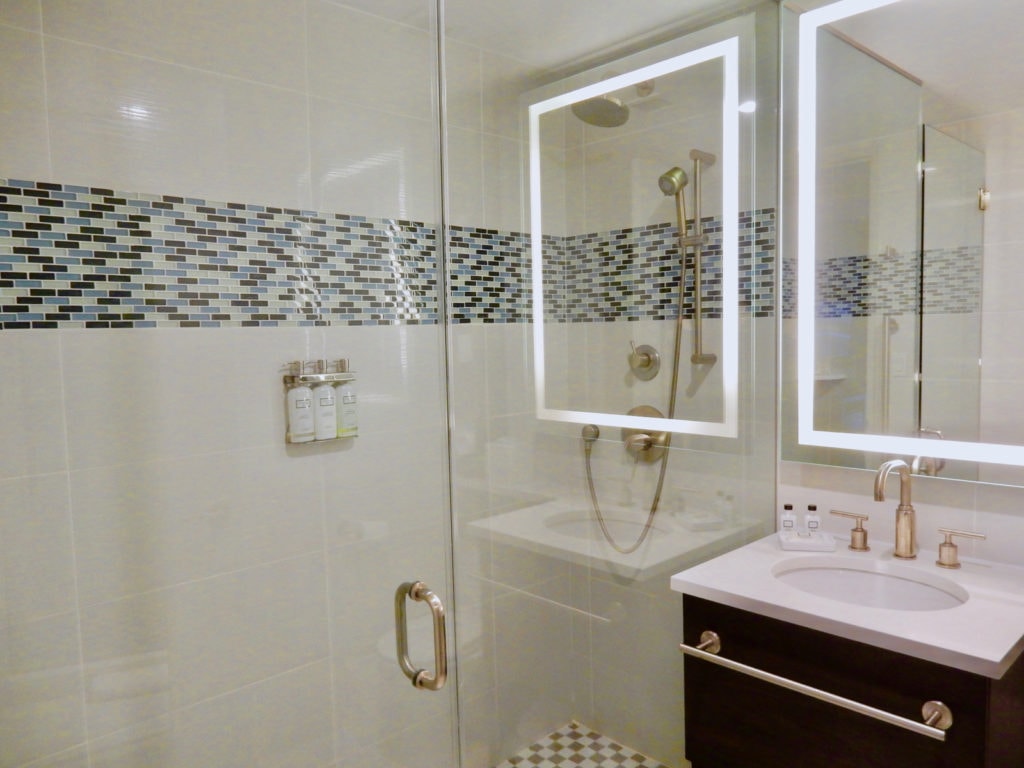 Contemporary guest rooms are compact, tidy, and include features not often found in mid-range hotels – like heated bathroom floors, Nespresso coffee machines, comfy-hoodie robes, and Beekman amenities in bathrooms with large glass showers. And, of course, those balconies.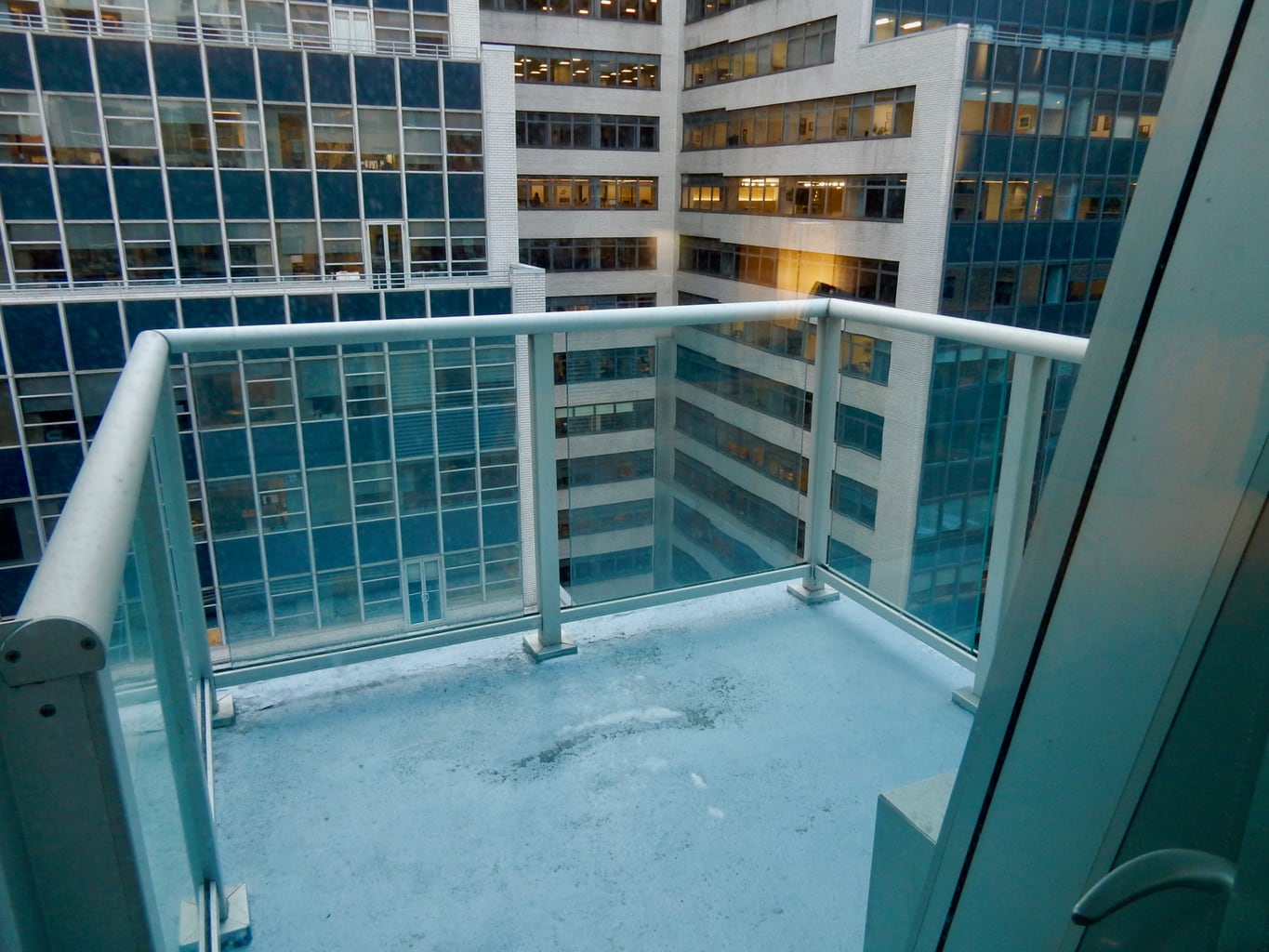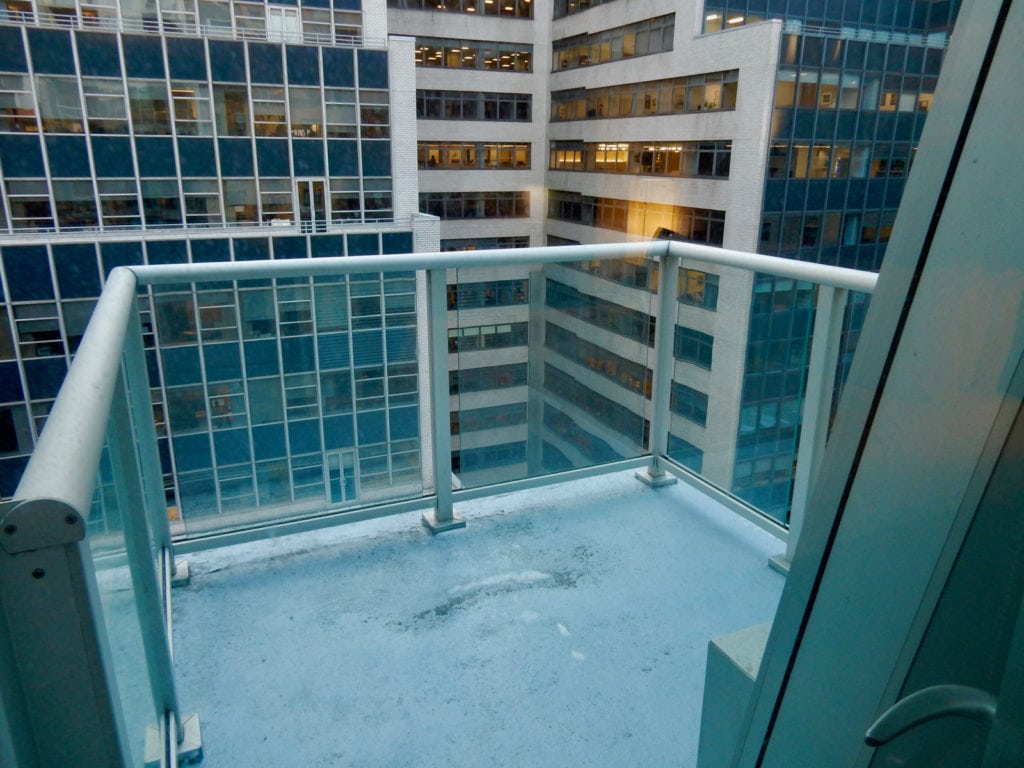 About 75% of the guest rooms include a private balcony – a stamp-sized space that encourages even the least voyeuristic among us to watch office workers toil away right across the street.
OK, I admit I spent a few minutes observing people at their computers and drafting tables, and in one room, what appeared to three young men animatedly pitching an advertising idea. Oh, the stories one could concoct just by staying here and staring out the window!
Amenities at The Bernic Hotel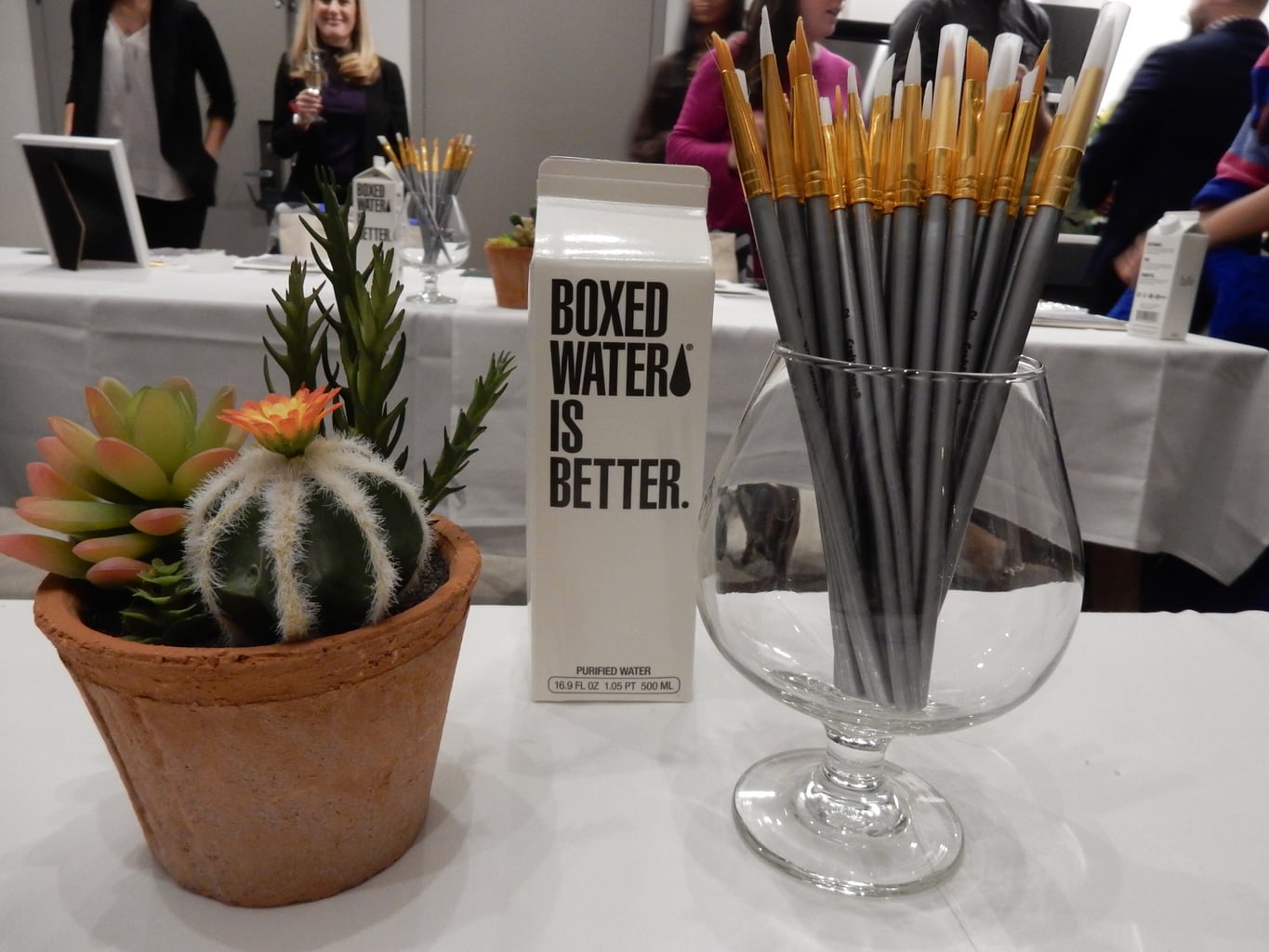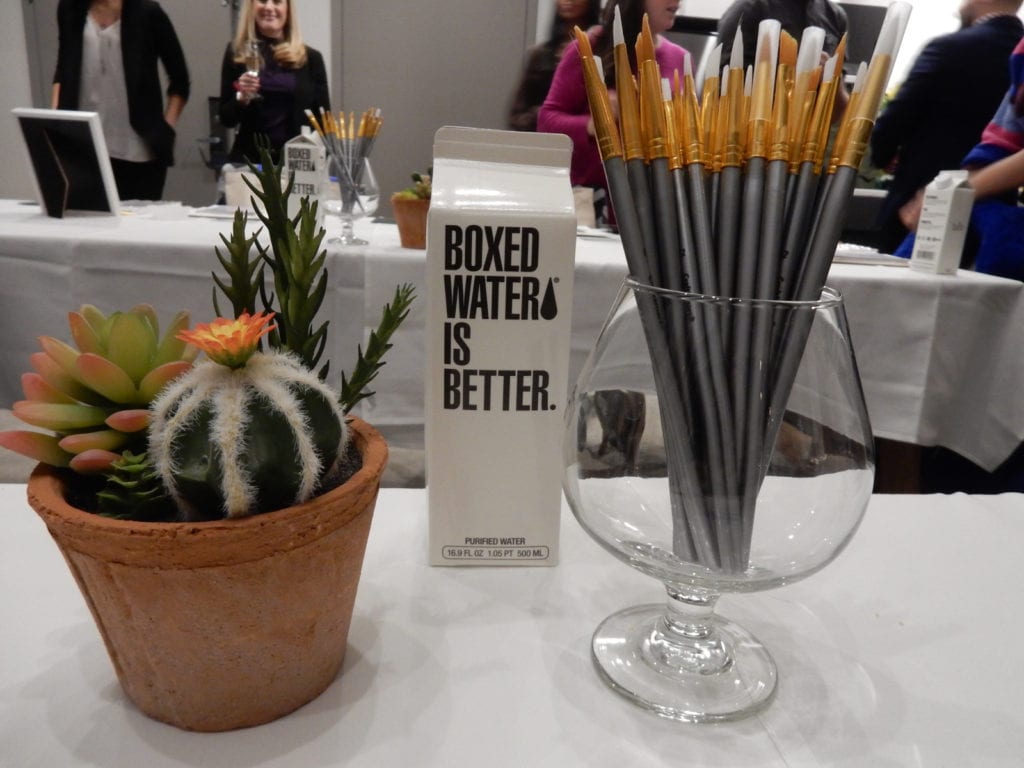 Though "flagged" as a Hilton Hotel (Tapestry Collection), The Bernic is actually privately owned which is why it feels more-boutique-less-corporate. And although not a 5-star Ritz or Four Seasons, this hotel offers "luxury in an experiential way." Hotel staff contact guests days before they arrive to determine if they are celebrating something special and will create an experience around that.
There's a seasonal rooftop bar with romantic views of the Chrysler Building and Pepsi Sign, as well. Though closed in wintertime, this bar in the sky is the place to be in summer.
Art Lessons at the Bernic Hotel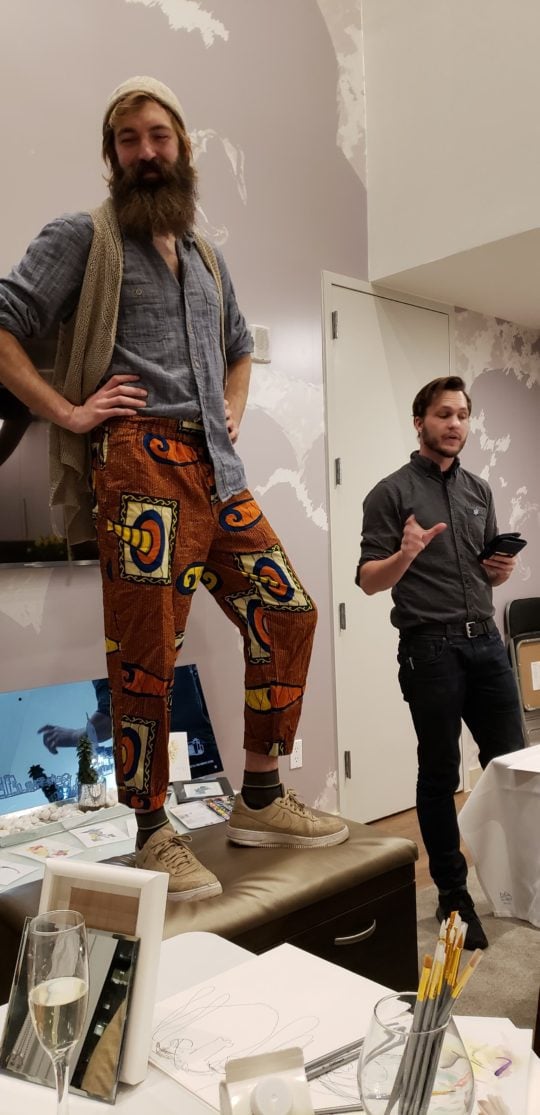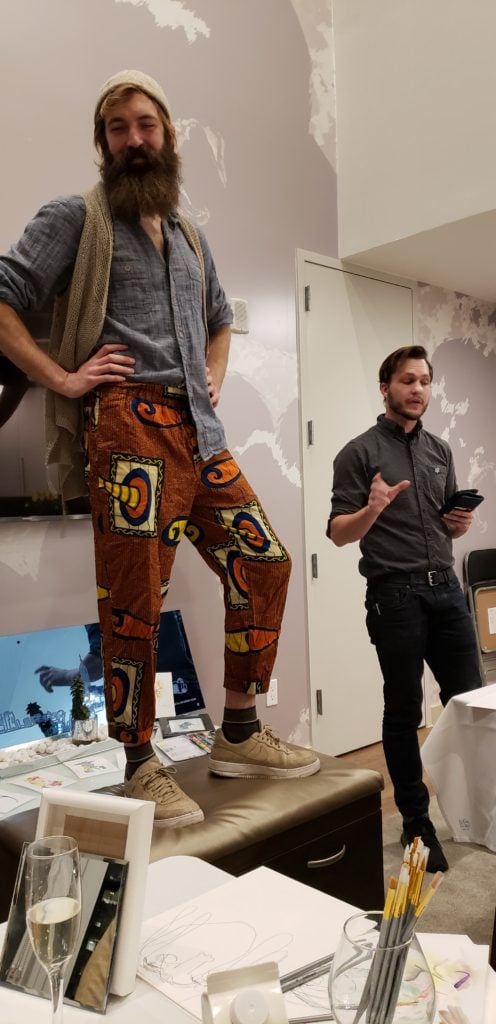 Artist Ian Sklarsky is open to the idea of 1 or 2-hour "blind contour" art lessons (price on request). He is an excellent teacher.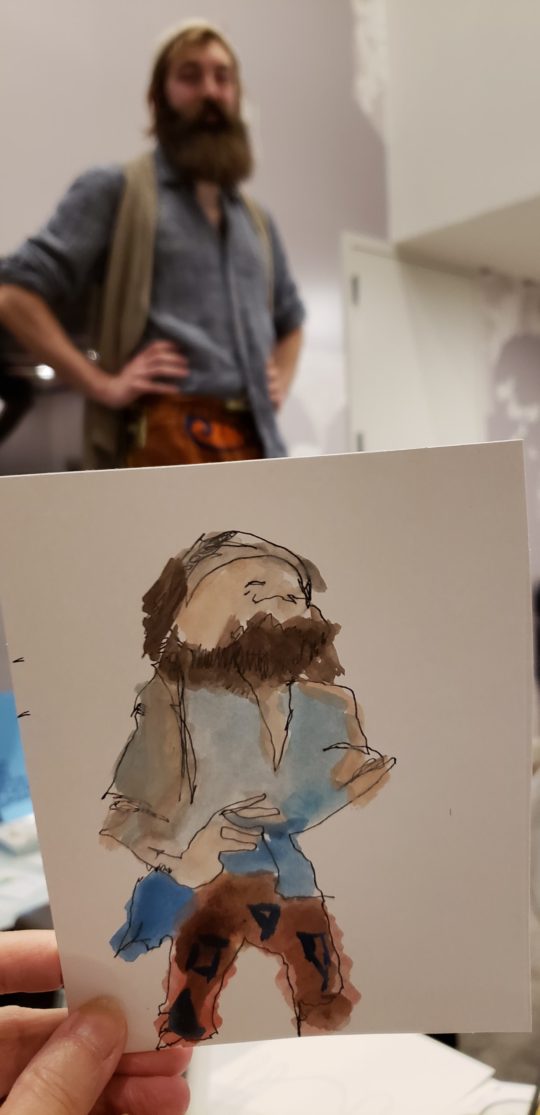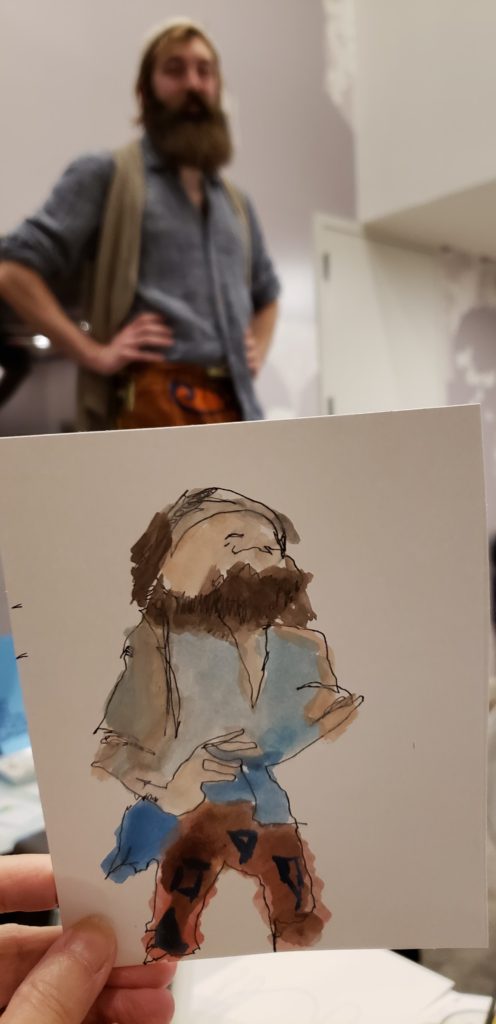 If the class is anything like the one I so very much enjoyed, you'll discover your tolerance for staring into a stranger's eyes for 60 whole seconds (in my case, very low) and learn the art of drawing a model without lifting your pen or looking at the sketch paper. One thing I did learn – watercolors are very forgiving.
Dining at The Bernic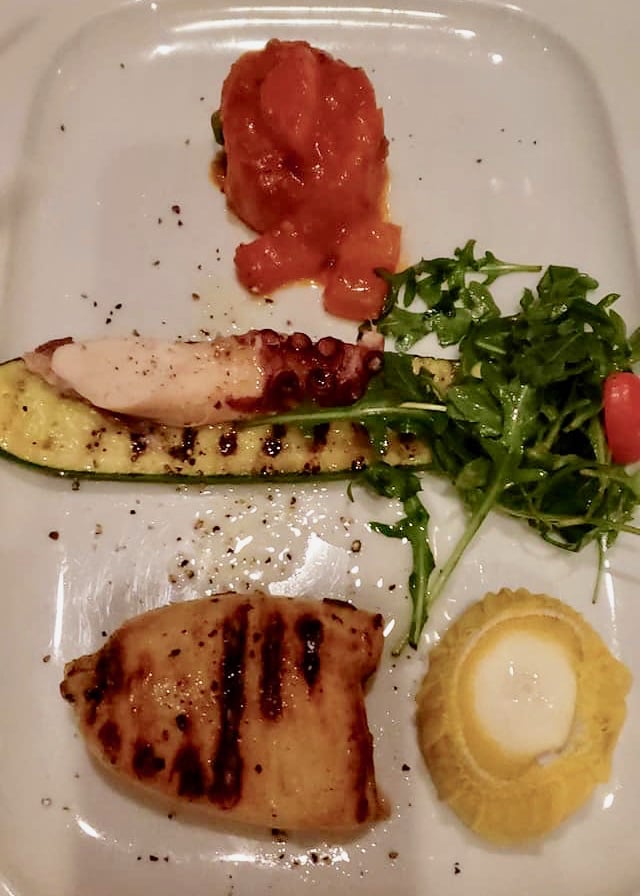 Access to Allora Restaurant is through The Bernic lobby, (though the hotel does not own the restaurant), making it the perfect choice on cold and rainy nights. If you like old-world fawning service, traditional Italian cuisine, and a low-lit intimate dining room where you can actually hold a conversation, Allora is the best pick in the area. The Seafood Appetizer – calamari and octopus – is not only delectable, it looks pretty on the plate.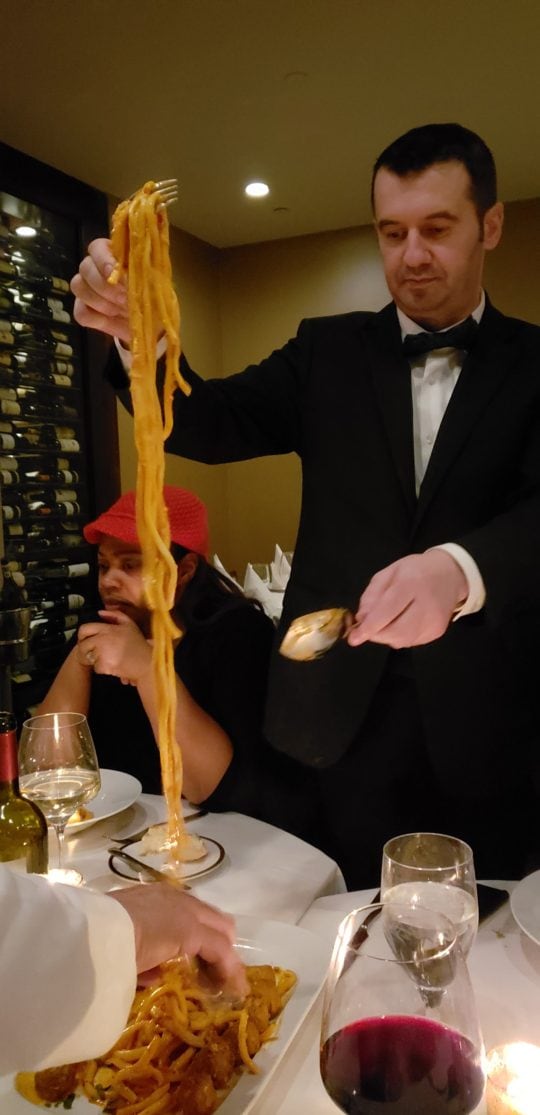 But if you order nothing else, go for Allora's signature "30 Ft. Pasta" and Meatballs. The hand-rolled noodle, as long as a 3-story building is tall, is cut table-side into manageable portions and set atop a tray of succulent meatballs.
That and a bottle of wine, and you and a friend are set for the night (though mostly everything else on the menu is excellent, too.).
Just The Facts
Room rates at The Bernic start at $124 per night weekends off-season, Studio Suites at $332 and go up to over $500 for rooms and $700 for suites weeknights in season.