When you think of Maine, you might think of picturesque coastal towns and lobster traps, but the central part of the state has its own unique set of charms. Located about 20 miles south of Augusta, Waterville offers an array of activities and experiences that can appeal to both the nature lover and the urbanite. Whether you're passing through or planning to stay awhile, here are some things to do in Waterville ME that should definitely be on your itinerary.
Though Waterville, home to Colby College, might be a bit spare, it's got some insidery aspects sure to please an Offbeat Getaway seeker.
To whit – the largest Art Museum in Maine, a black wire-cable steel suspension pedestrian bridge just aching to be the Paris Love Bridge, and a couple of vintage shops with gently used treasures at such unbelievably low prices, in-the-know Bostonians take notice. All this and a cute place to stay and eat rounds out this unassuming but fun escape.
Things To Do In Waterville ME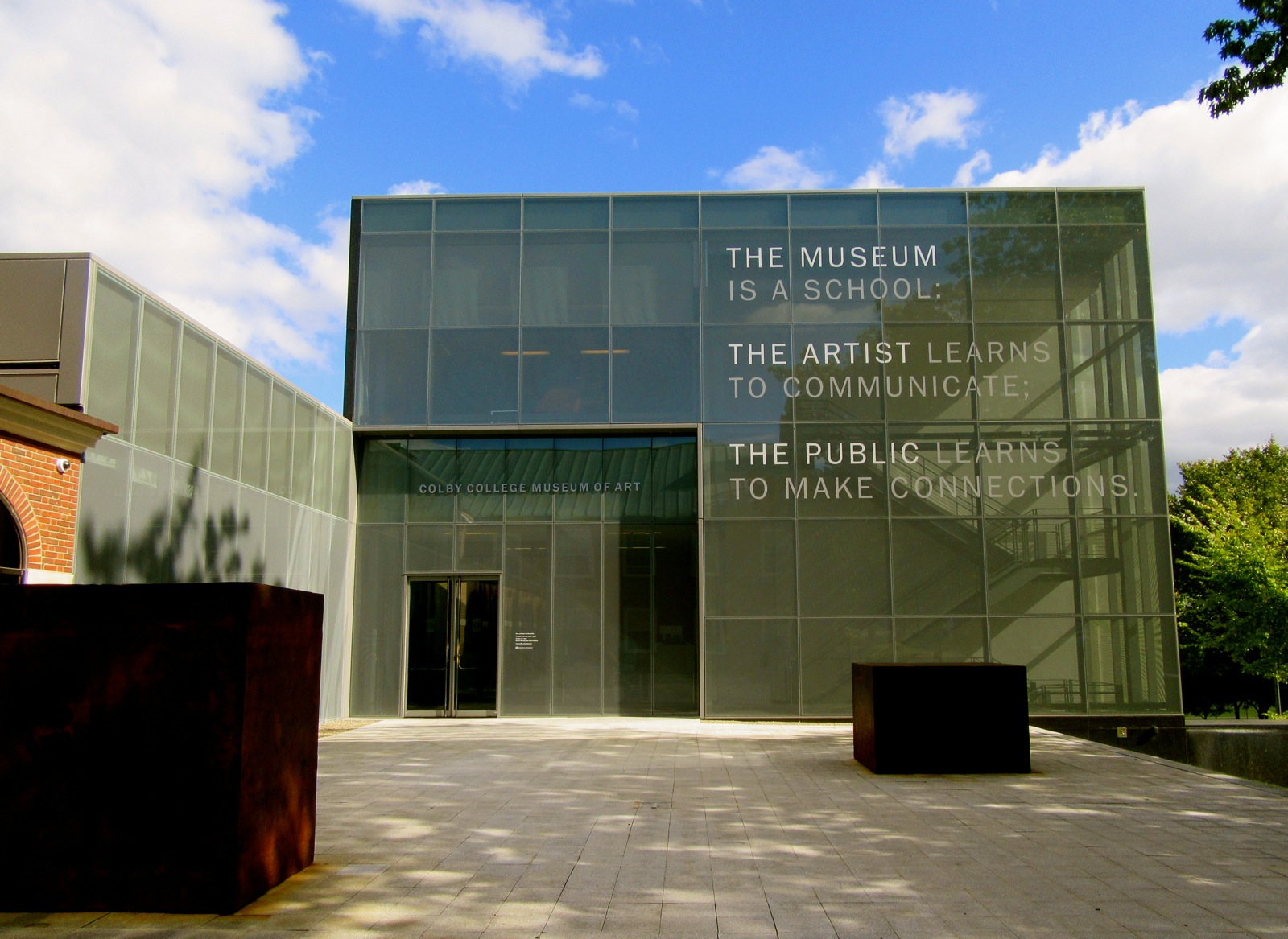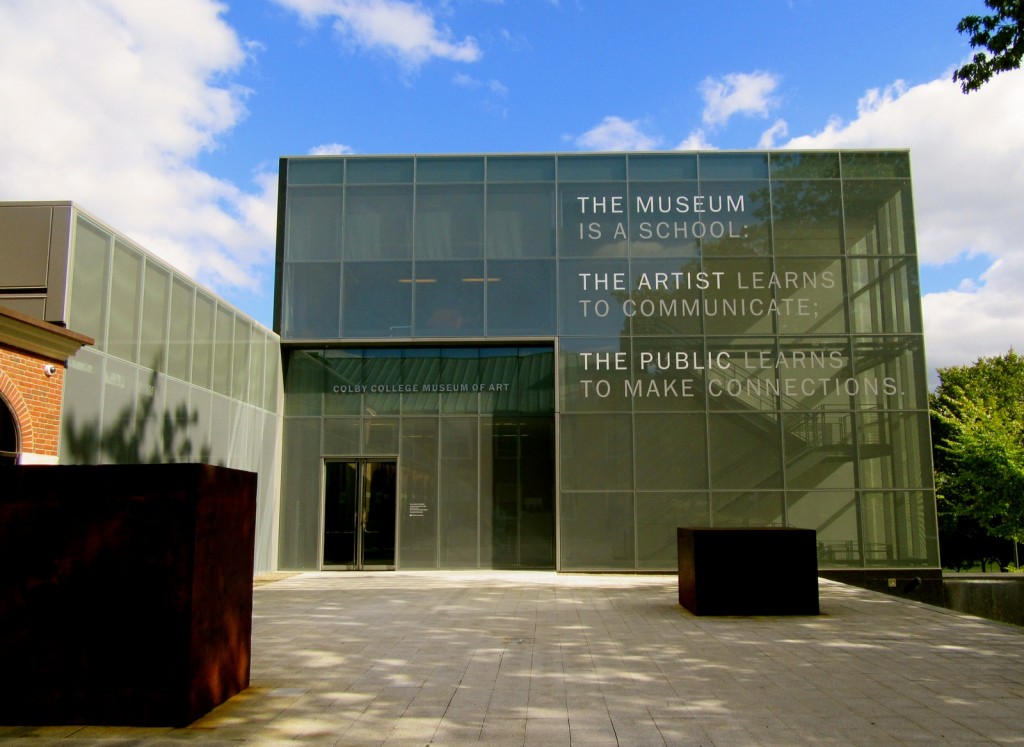 The Portland Art Museum cannot lay claim to the largest art collection in the State of Maine. That would be this five-wing museum on the Colby College Campus in little ole Waterville ME.
Contemporary artist, Alex Katz, donated over 700 of his pieces to this institution. (Katz attended the prestigious Skowhegan Art School, about 20 minutes from here).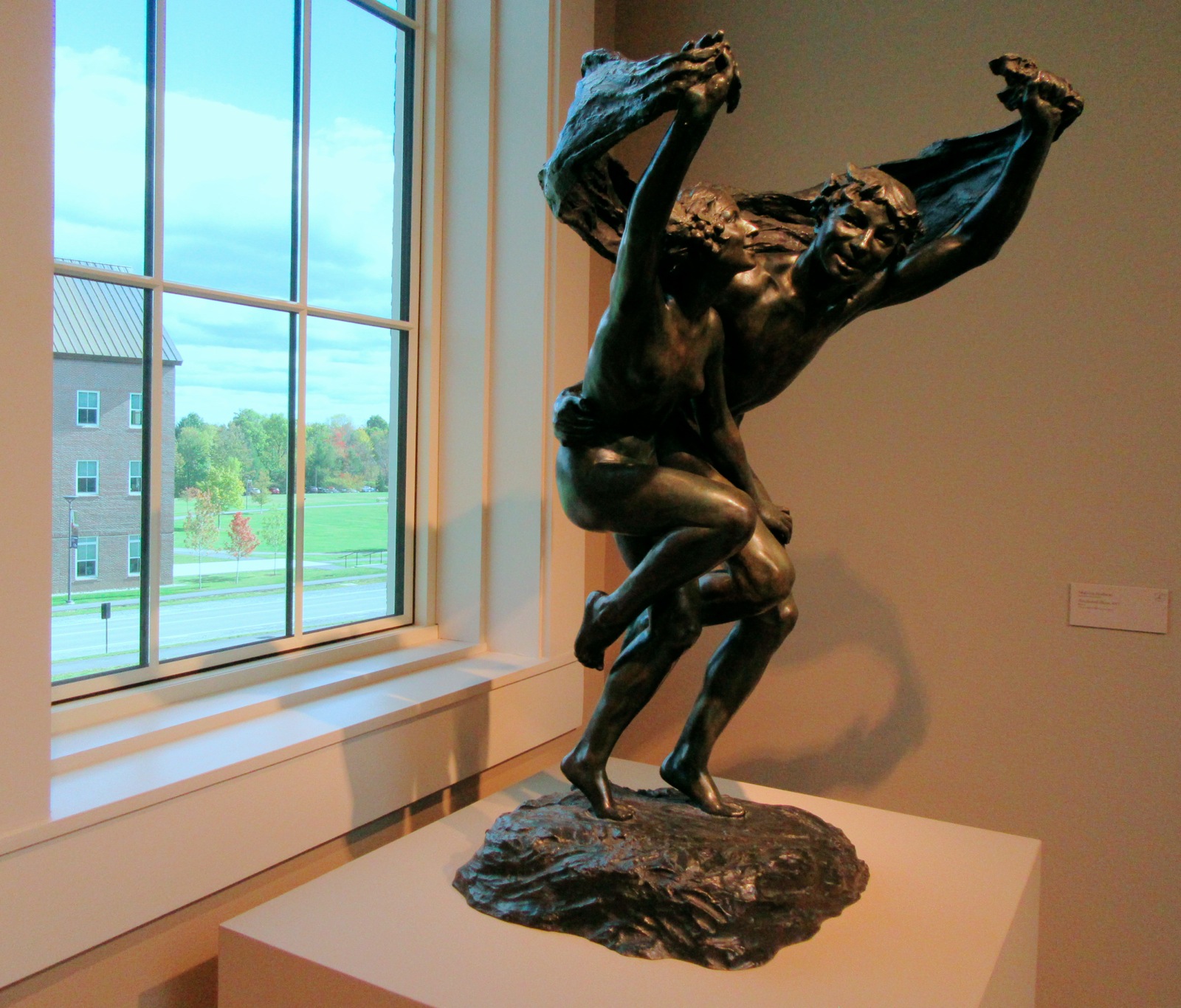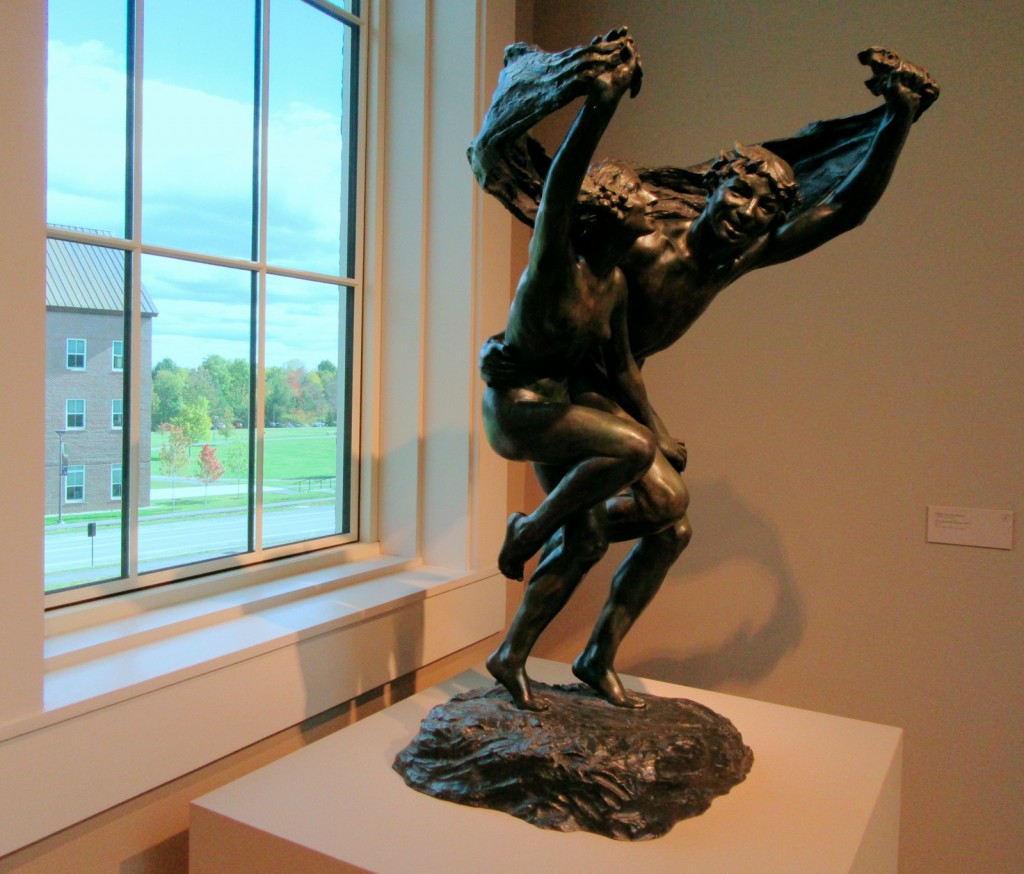 The latest expansion, a stunning glass rectangular building designed by architect Frederick Fisher, added an airy 10,000 sq ft. to an already large space in which you'll find Singer Sergeant, Winslow Homer, Copley, Renoir, Remington, Rockwell, Calder, and a 1790 John Rogers portrait of George Washington and much more in its many galleries.
The Colby Art Museum has enough clout to mount a Whistler Exhibit (though most identified with France and England, Whistler was actually born and raised in New England), which includes a precursor to the famous portrait of his Mom that hangs in the Louvre. Plan to spend some time here – especially if you are prone to mulling over fine art. Open Tues – Sat 10-5, Sun 12-5, free.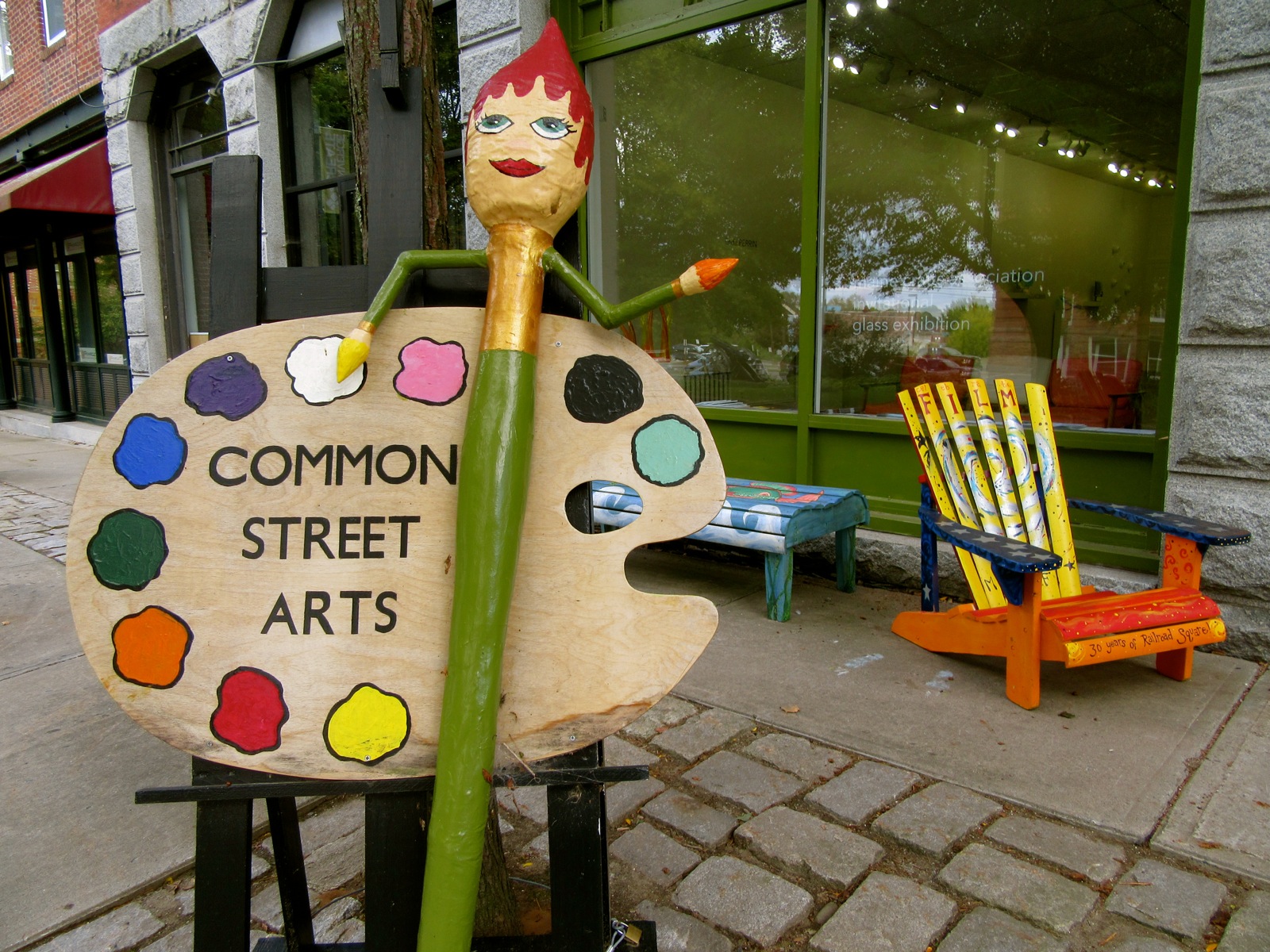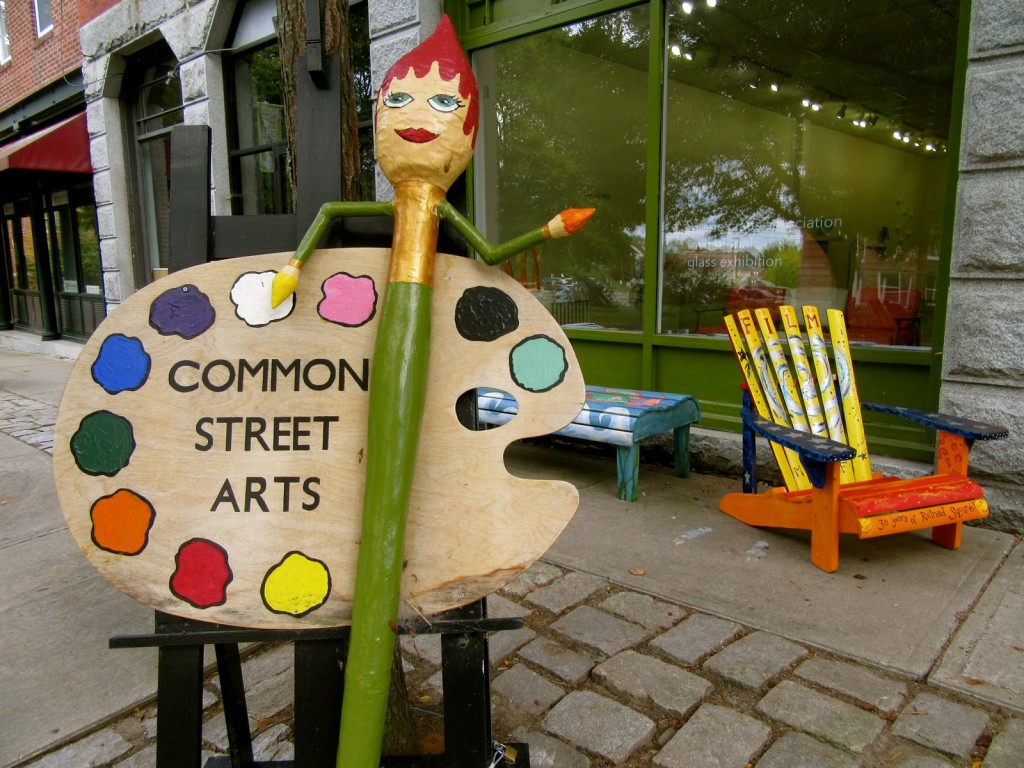 Waterville ME has a very strong arts infrastructure, as evidenced by the Colby Art Museum and this shop-front, rotating-exhibit gallery.
Offering a place for locals to showcase and make art, Common Street Arts stands near the performing arts Waterville Opera House; the indie-art house Maine Film Center @ Railroad Square Cinema, home of the Maine International Film Festival, and the contemporary arts Ticonic Gallery.
WALK: Two Cent Bridge over Kennebec River at Head of Falls Park
Waterville was once a shipping and manufacturing center. (Hathaway Shirts, the company that supplied uniforms to Civil War soldiers, operated in Waterville for 165 years and closed its doors in 2002).
Owners of the mills built a pedestrian bridge linking immigrant neighborhoods to the factories across the river and charged each worker a penny each way to cross it (hence its name – Two Cent Bridge).
A stroll across costs nothing now and provides visitors with beautiful views of the bank of the Kennebec River and time to contemplate corporate greed. You might see a few padlocks clinging to the sides of the bridge – in an attempt to copy the "Love Bridges" in Paris that span the River Seine.
HIKE: Quarry Road Trails
For outdoor enthusiasts, Quarry Road Trails offer various options for hiking, mountain biking, and even cross-country skiing in the winter. The trail system is well-maintained and offers scenic views of the surrounding forests and waterways.
HIKE: The Messalonskee Stream Trail
The Messalonskee Stream Trail offers an inviting natural escape within the Waterville area. This easy, well-maintained walking trail stretches for approximately 1.5 miles along the serene Messalonskee Stream. It's a perfect spot for a leisurely walk, bird-watching, or even a morning jog, providing a peaceful backdrop of rippling waters and lush greenery.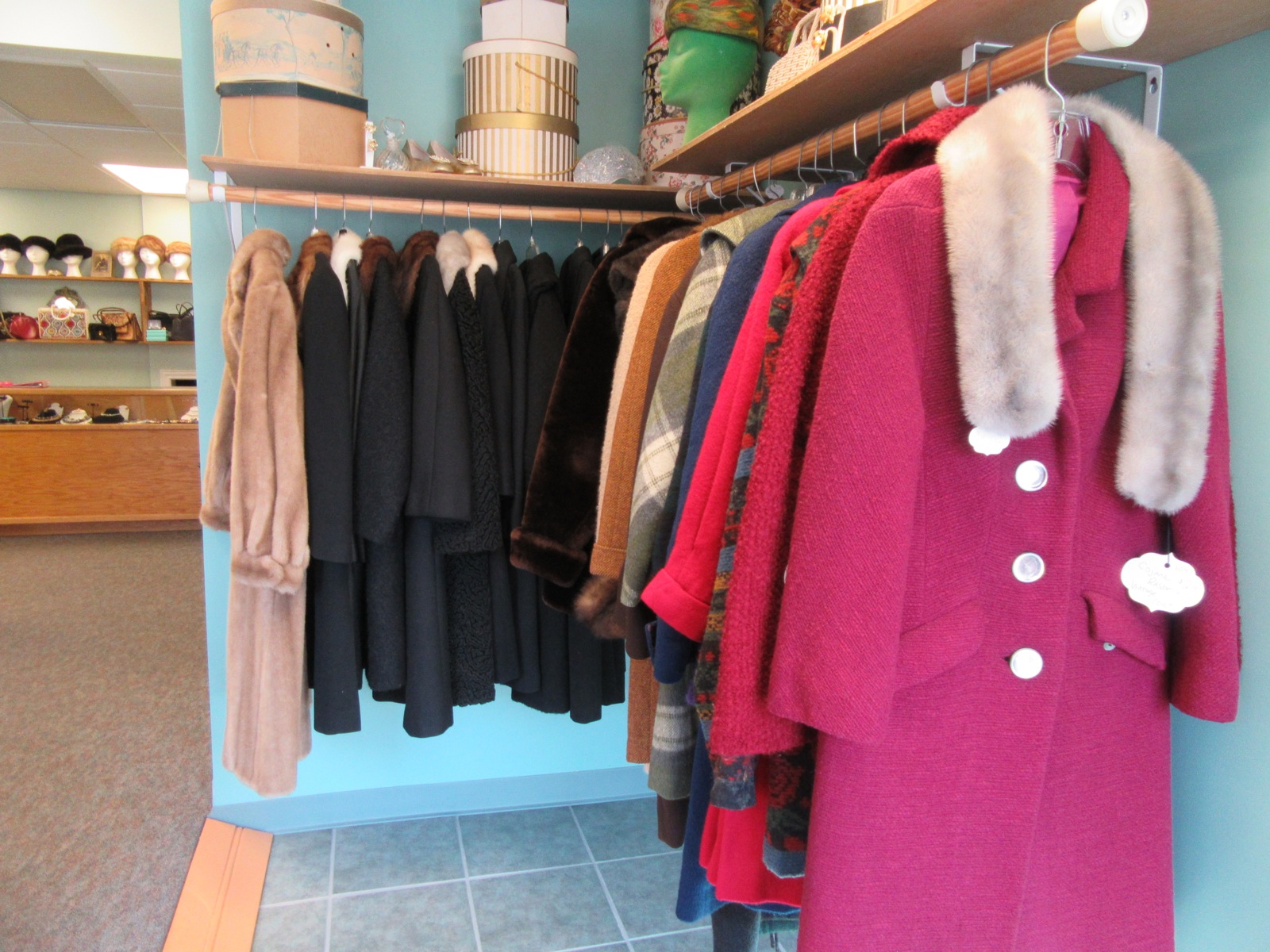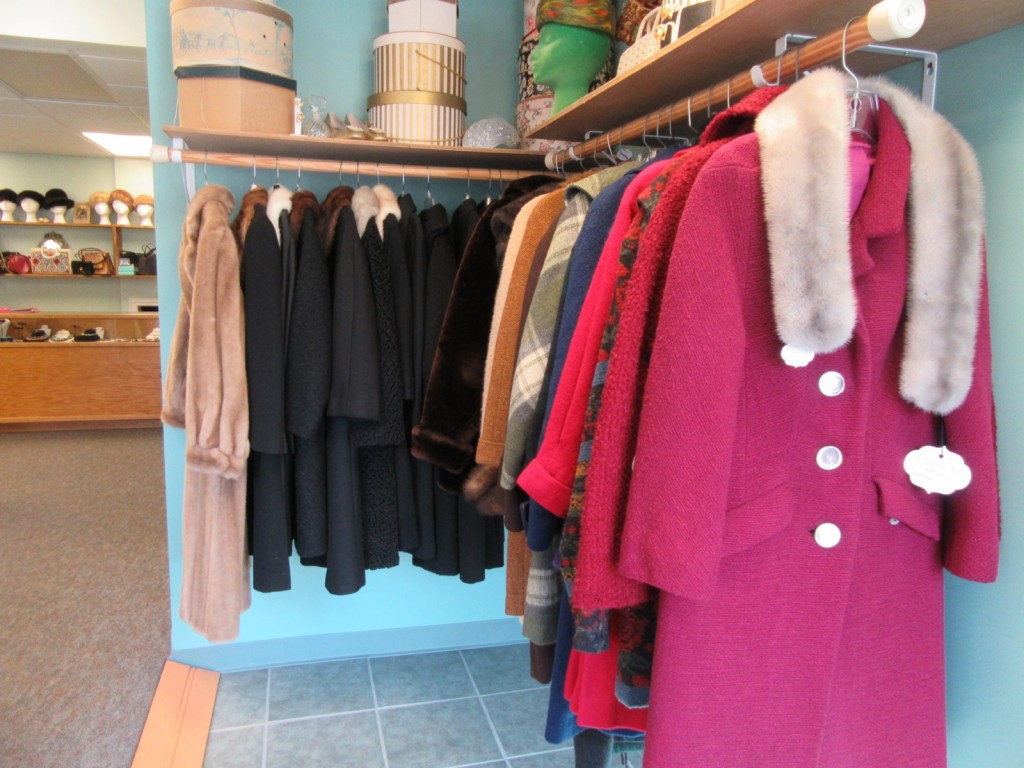 I'm not much of a shopper, but I have to admit that this place got me excited. As tidy and clean as an upscale boutique, with amazing finds organized by color, Heirloom is popular with high-end designer bargain hunters.
Before its financial decline, Waterville was a large retail center, rivaling Portland and Boston in the number and quality of shops. In fact, many gently used items on sale here were purchased in snazzy Waterville department stores – Sterns for example – and come from local estate sales.
Most are resold for under $35. Sequined shirts and gowns, in excellent shape are just $19. You'll never know what you'll find. A while back, a Faux Fur full-length Pucci coat went for just $65.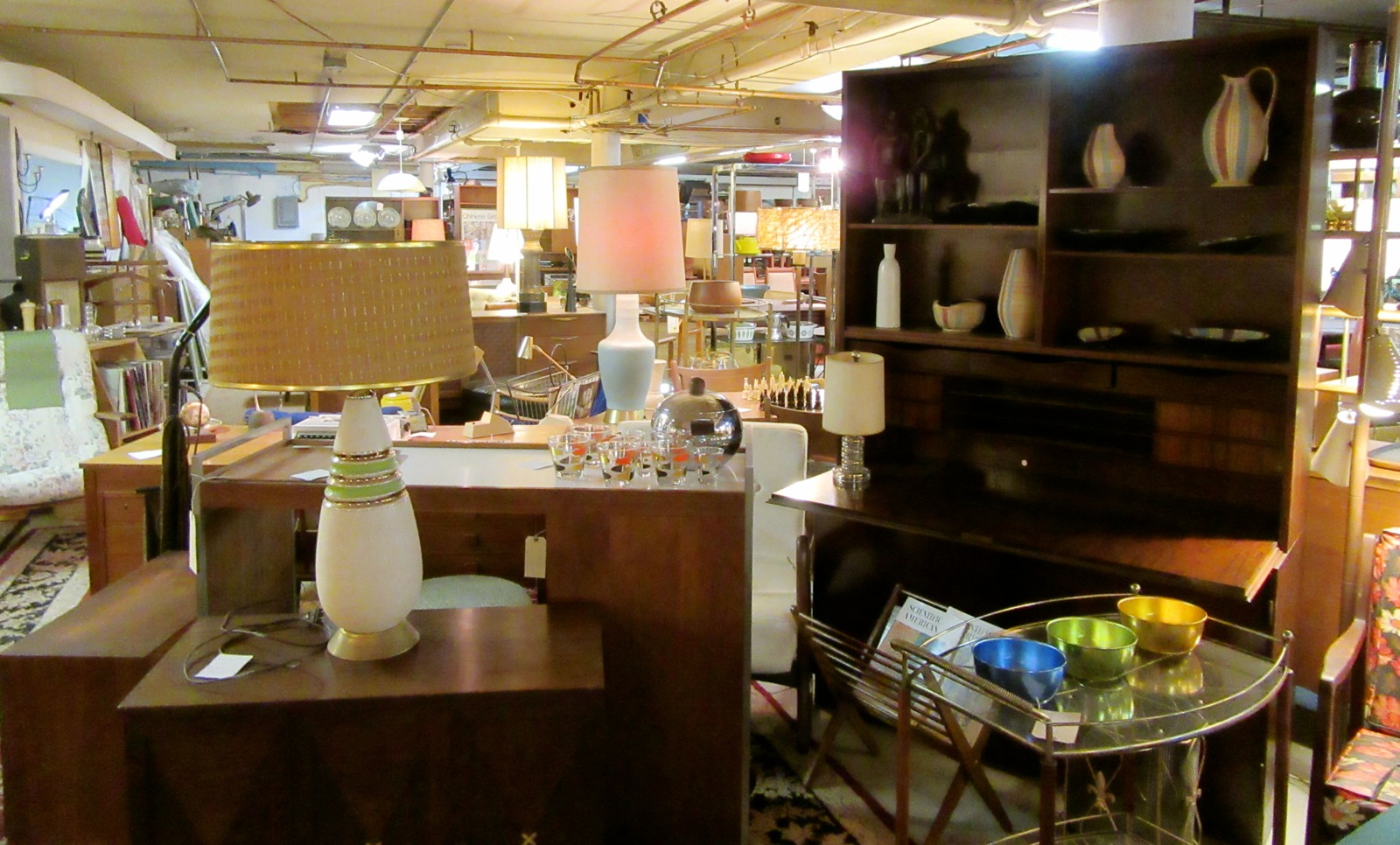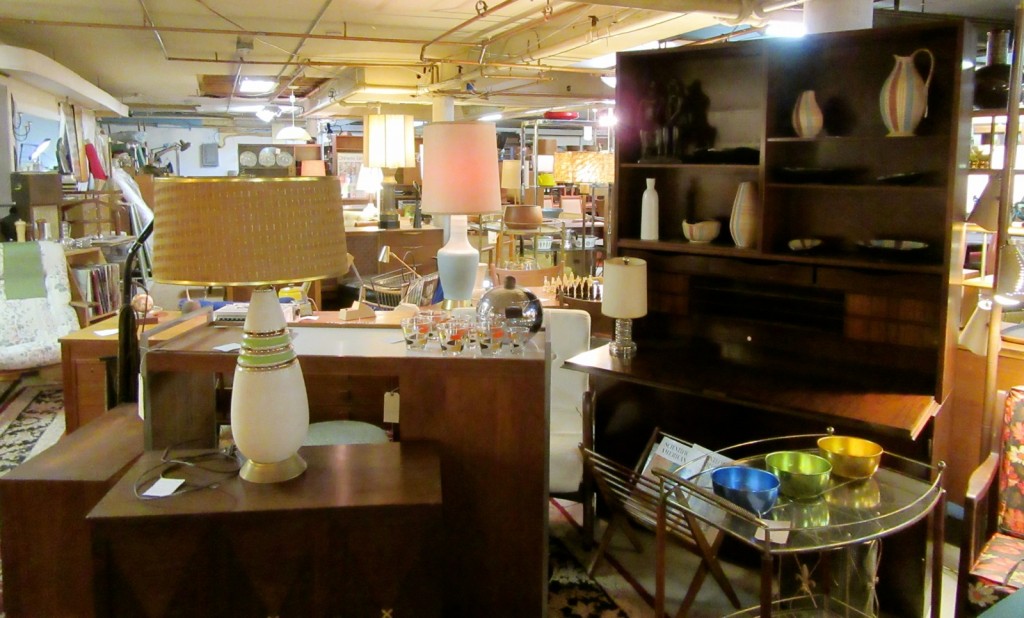 This is not your Brooklynized "curated" secondhand furniture shop. Descend steps into the basement that houses a jumble of mid-century chairs, tables, record albums, and accessories in various stages of repair.
Modern Underground is Old School all the way – more tag sale than antique shop – but a favorite of modern furniture lovers from all over the country who are clued in and know a good buy when they see one.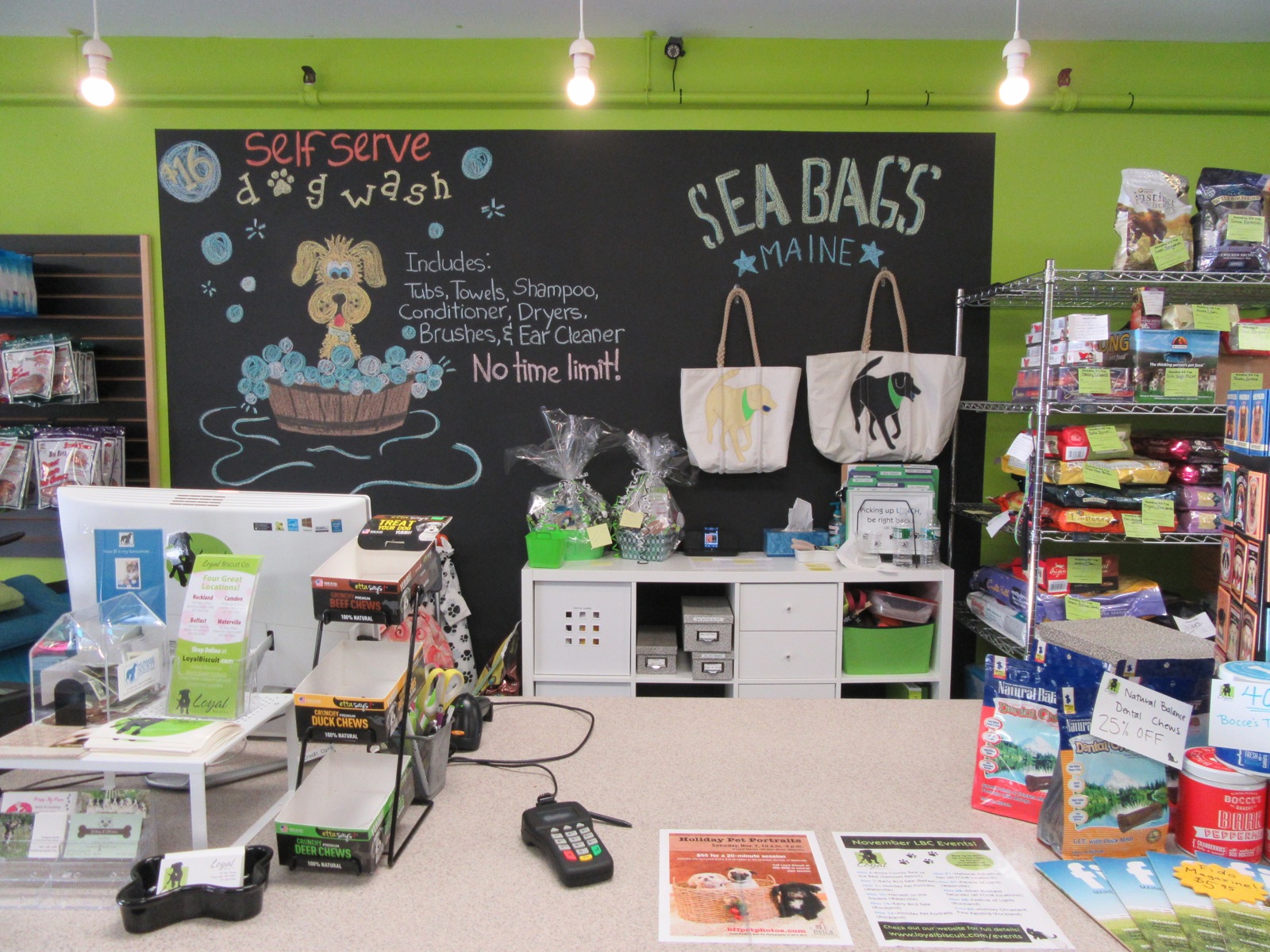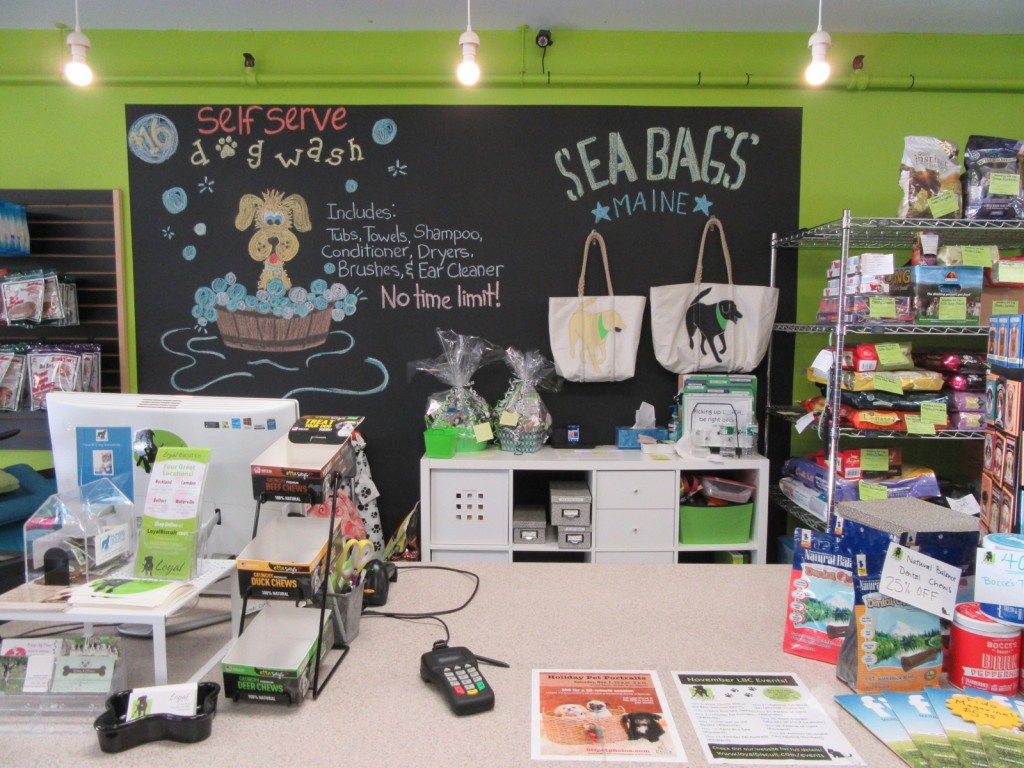 Did you happen to bring your dog along? Or did you leave her home and need to find an "I missed you" treat? Either way, this upscale puppy boutique is perfect. There's a self-service dog-washing station and enough caviar-level treats and toys to spoil your fido rotten.
Waterville ME Restaurants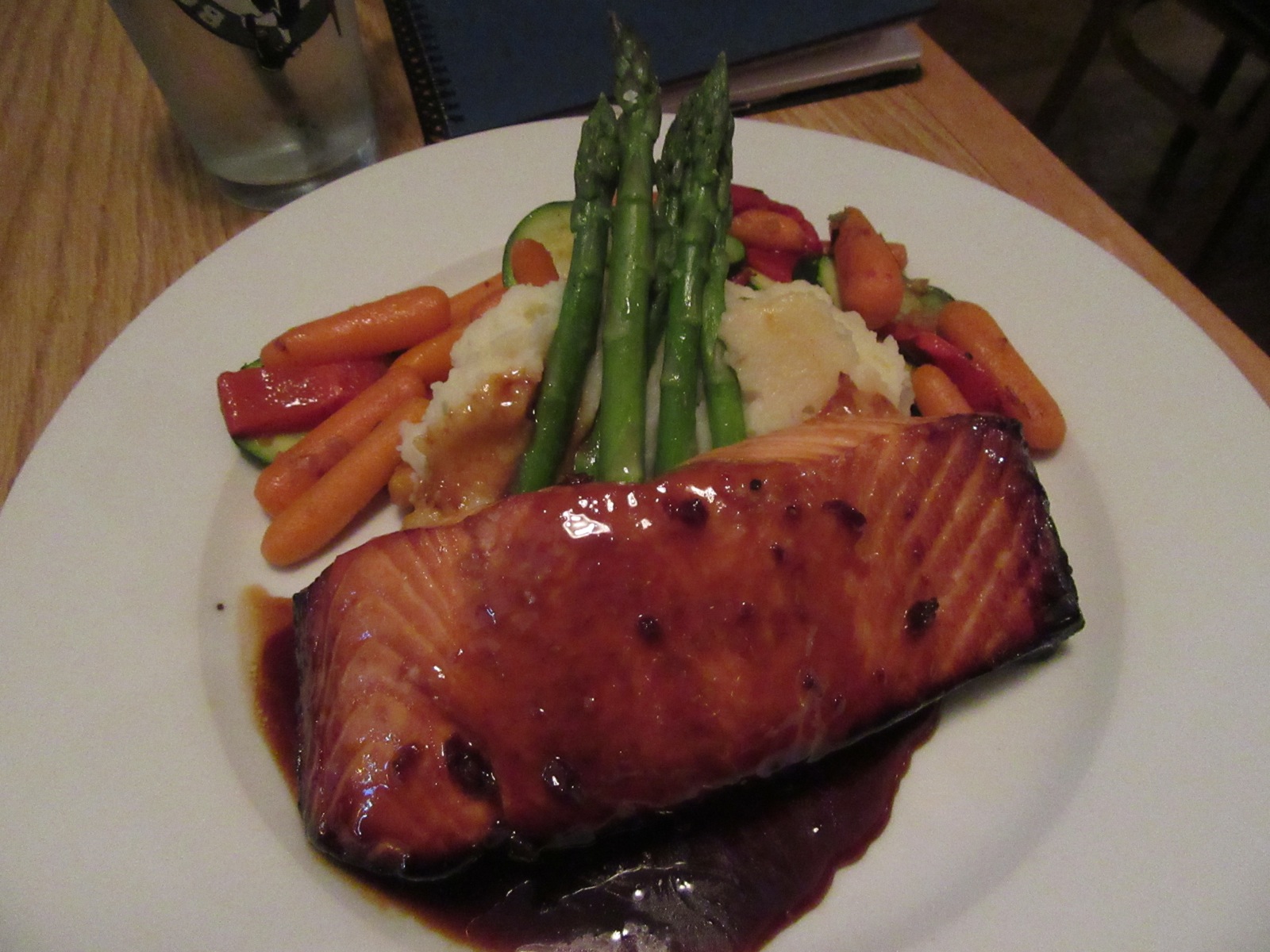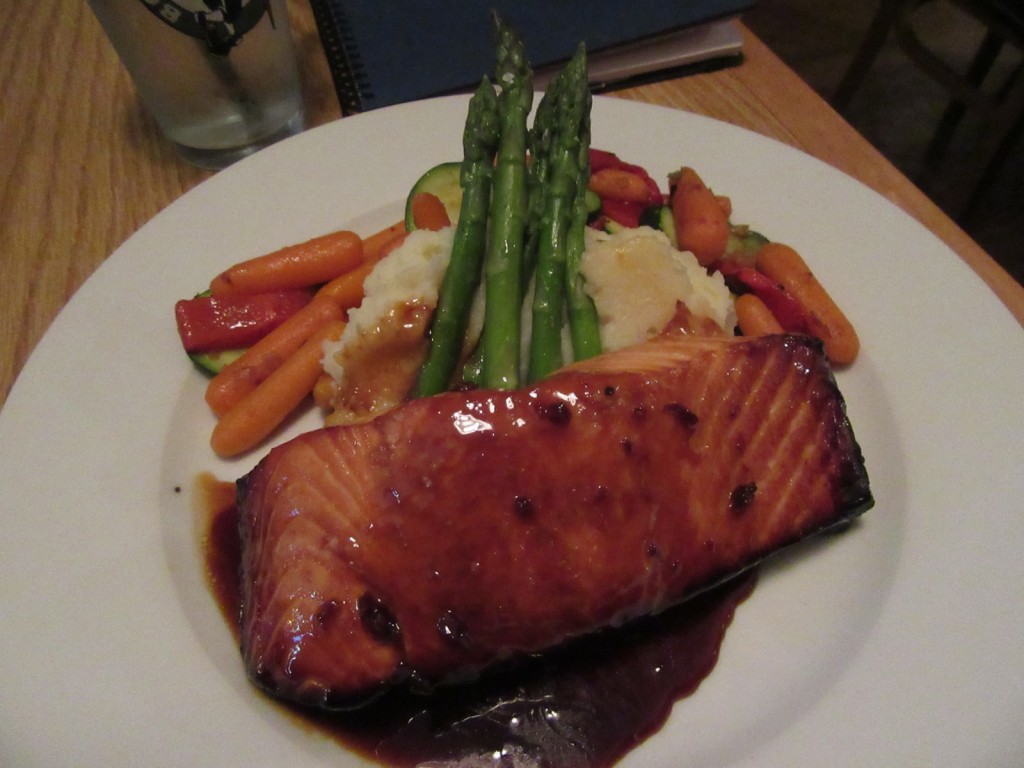 EAT: 18 Below Restaurant & Lounge
As you head down the stairs into a brick wall tavern, you'll soon encounter the atmosphere of a rathskeller without the dankness, and food a few levels above expectations. It's the reason that even on a Wed night, the place is full of happy eaters. Choices run inventive – with favorites like Maine Lobster Cutlet and Maple Glazed Cedar Plank Salmon.
Silver Street Tavern is a beloved fixture in Waterville's dining and entertainment landscape. Located in the bustling downtown area, this cozy tavern offers a versatile menu filled with American comfort food favorites, from hearty burgers to seafood specials. It's not just the food that keeps locals and visitors coming back, but also the inviting atmosphere complete with live music on weekends. Whether you're grabbing a quick lunch, enjoying a dinner date, or looking for a lively spot to unwind after dark, Silver Street Tavern provides a welcoming environment.
Waterville ME Hotels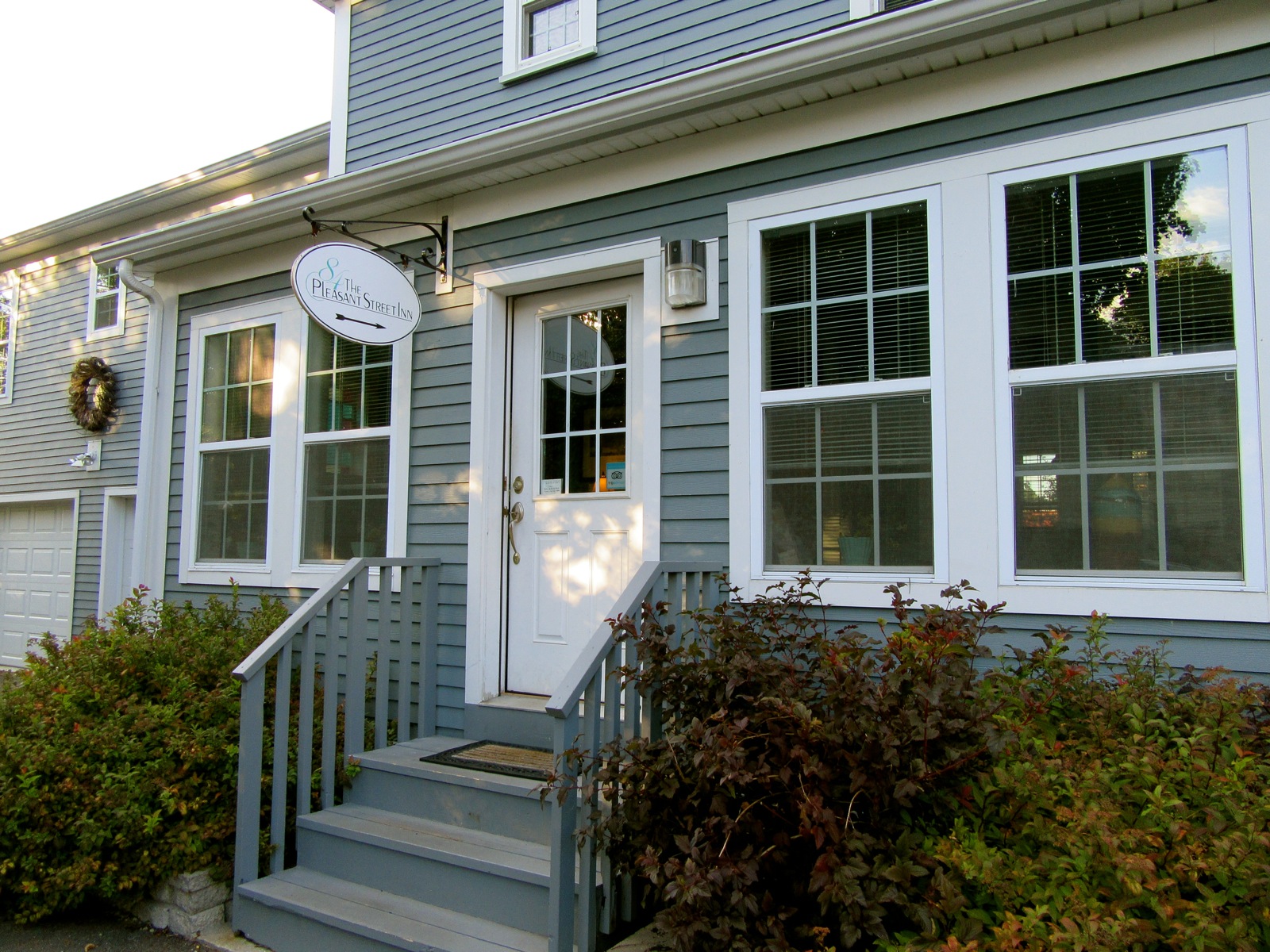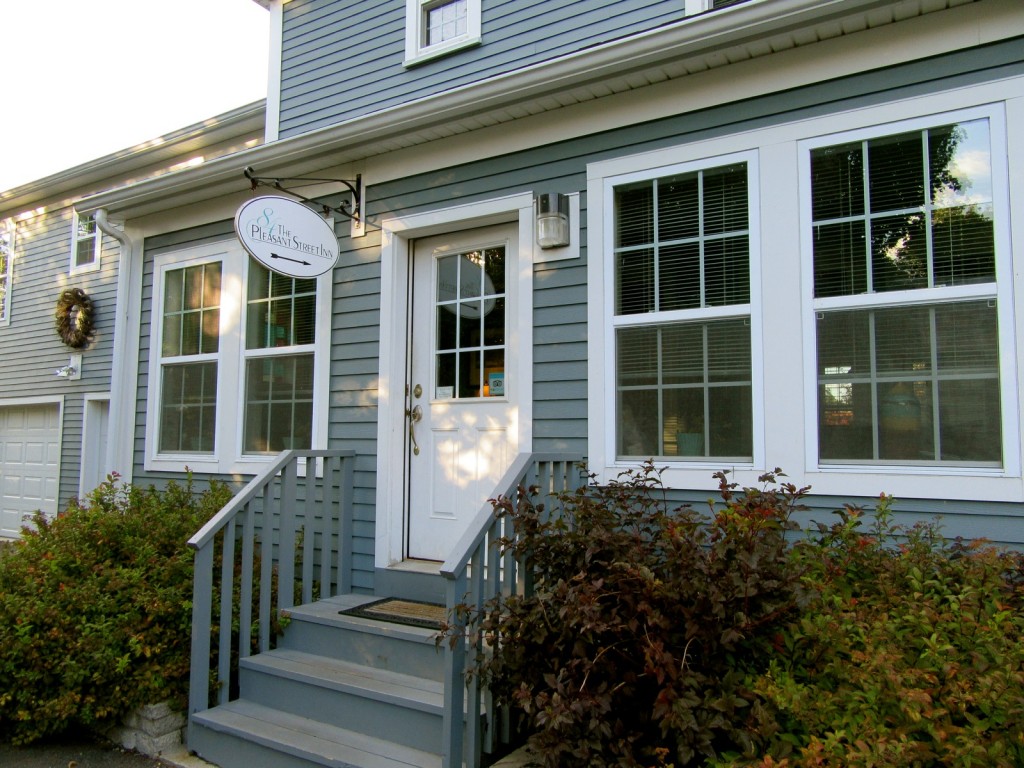 I shy away from chain hotels unless there's no alternative. But in Waterville, surprise, surprise, there's a cheerful little place a short walk from town. More like a guesthouse than a B&B, keys are left on the desk, and you carry your own luggage and let yourself into your colorful, bright (not luxurious or large, but lovely) room.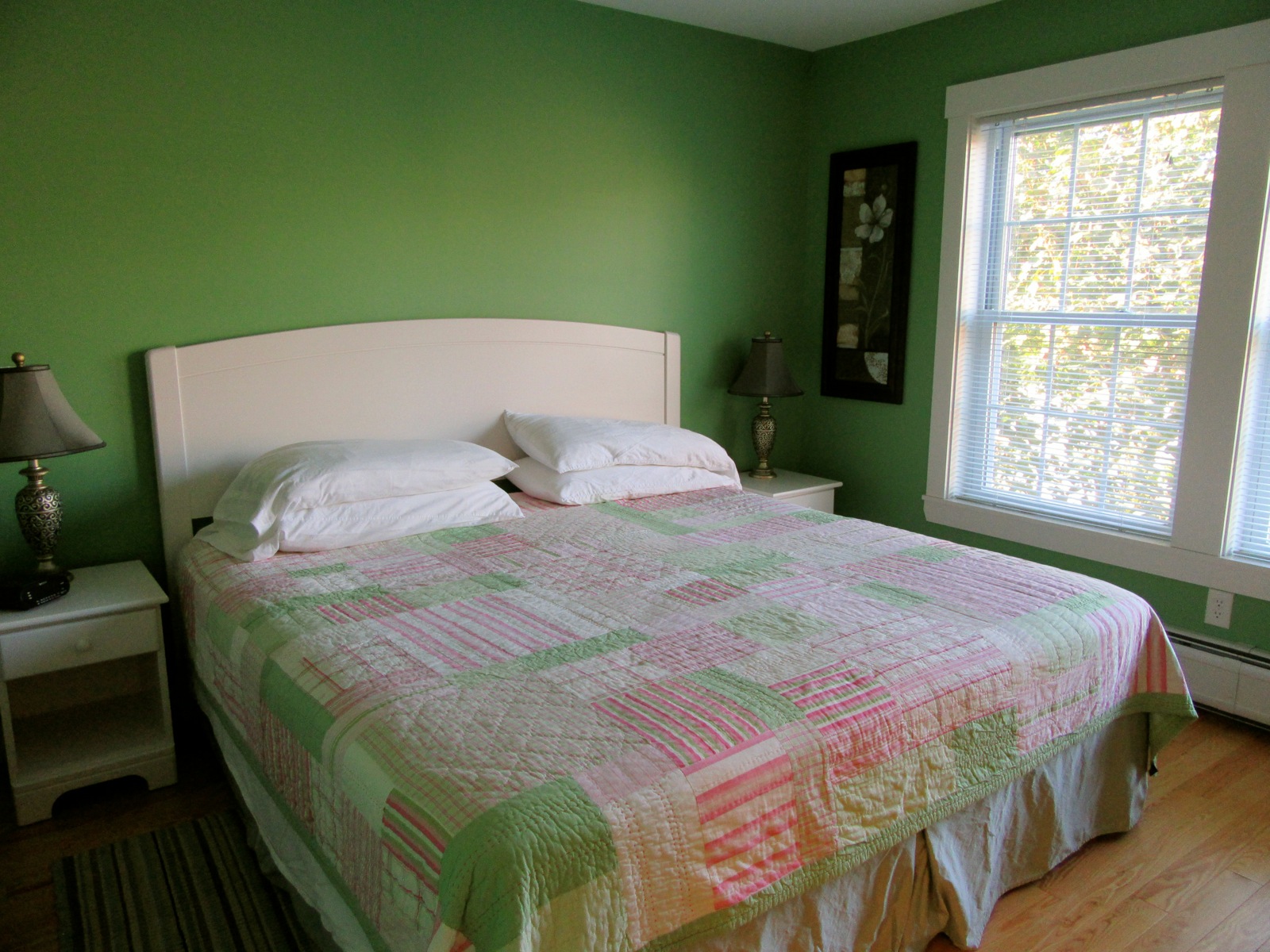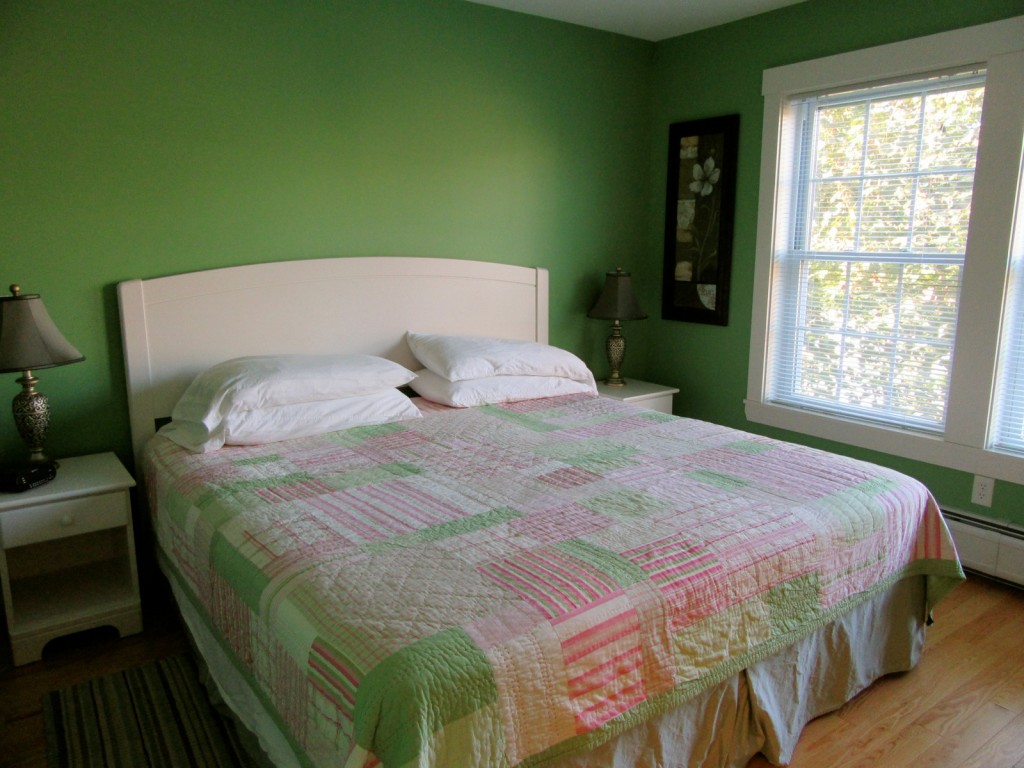 Pleasant Street Inn is perfect for Colby parents and visitors with an independent, fun spirit. It's got mint green walls, a colorful quilt on a comfy bed, and small compact, but clean bathrooms. Plus, cold breakfast and hot coffee waiting in the common kitchen in the morning.
The Lockwood Hotel in Waterville, Maine, is a sleek blend of modernity and local heritage. Situated in the heart of downtown, this newly built hotel is more than just a place to rest your head; it's an experience. From its chic, minimalist rooms to its signature restaurant, you'll find touches of Waterville's rich history mingled with contemporary comfort. Whether you're in town to explore Waterville's arts scene or you're visiting Colby College just a short walk away, the Lockwood Hotel offers a refined sanctuary in a prime location.