Last Updated on June 24, 2022 by Editor
WHY GO: Most people find their way to Bethel ME, just 12 miles from the New Hampshire border, via the boarding school, Gould Academy, or for outdoor recreation at Sunday River Ski Resort. But even when school is out, and the snow melts, this small artsy town is a classic outdoor adventure getaway.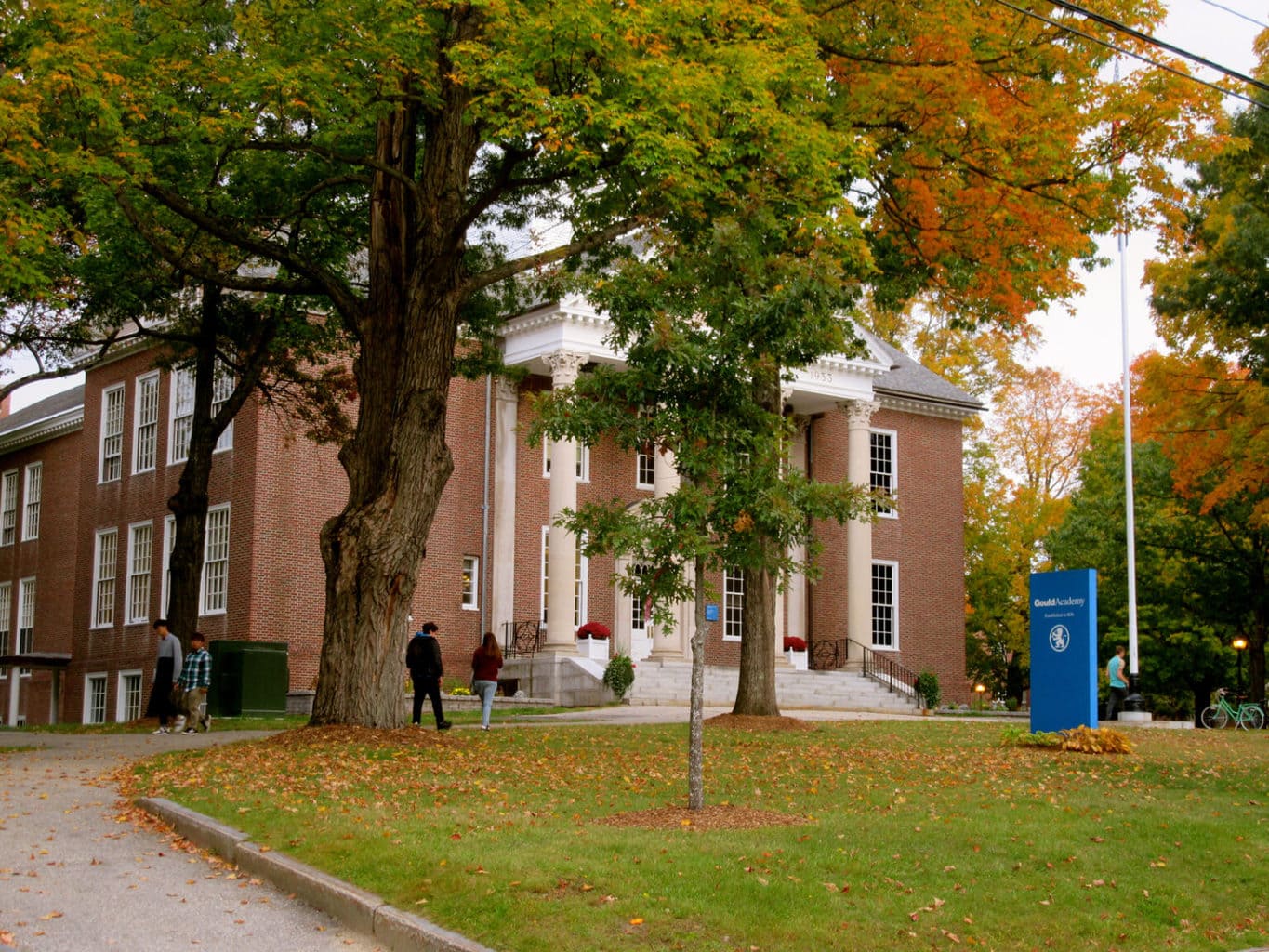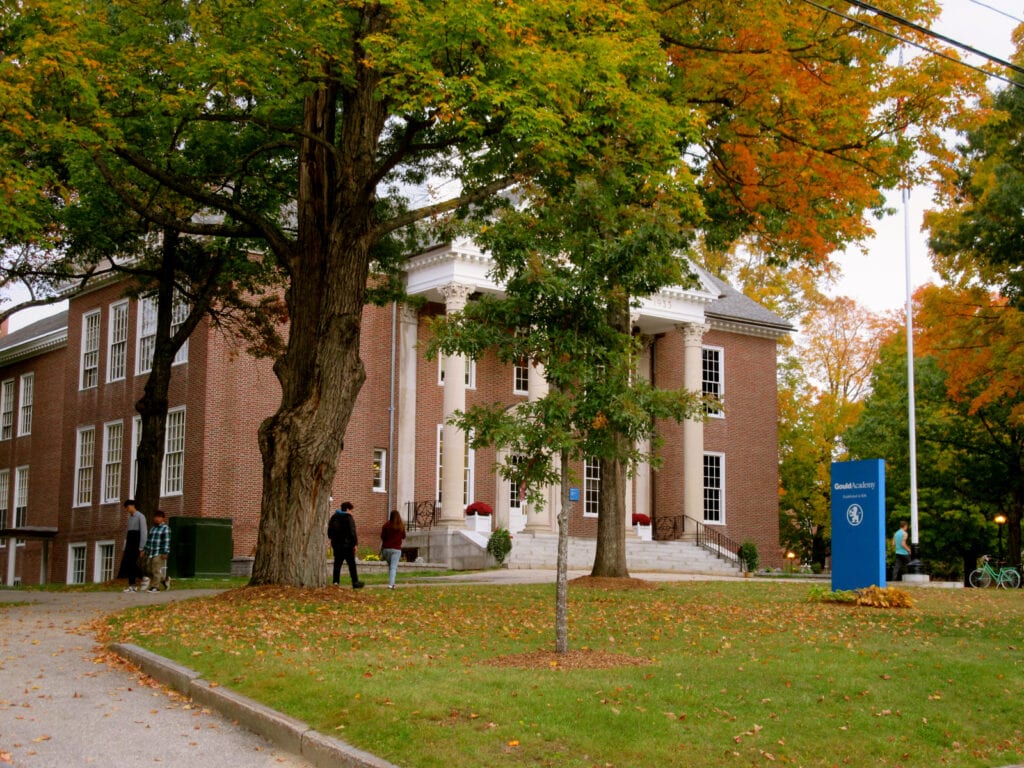 In the early 1900's three stately hotels swarmed with summer visitors. Now, only one – the 1913 Bethel Inn – remains, but there are other more intimate inns here as well, and of course we'll let you in on the best.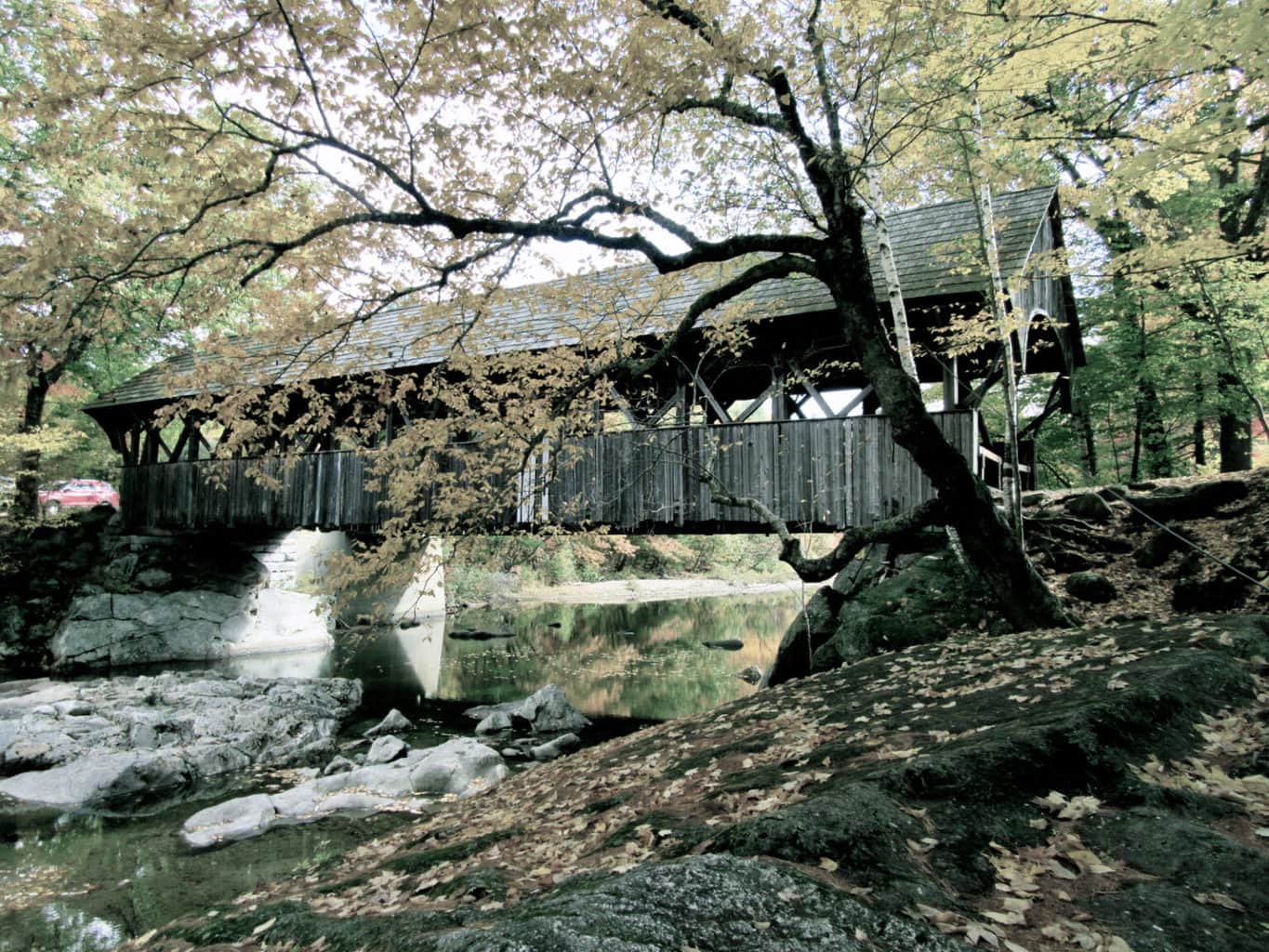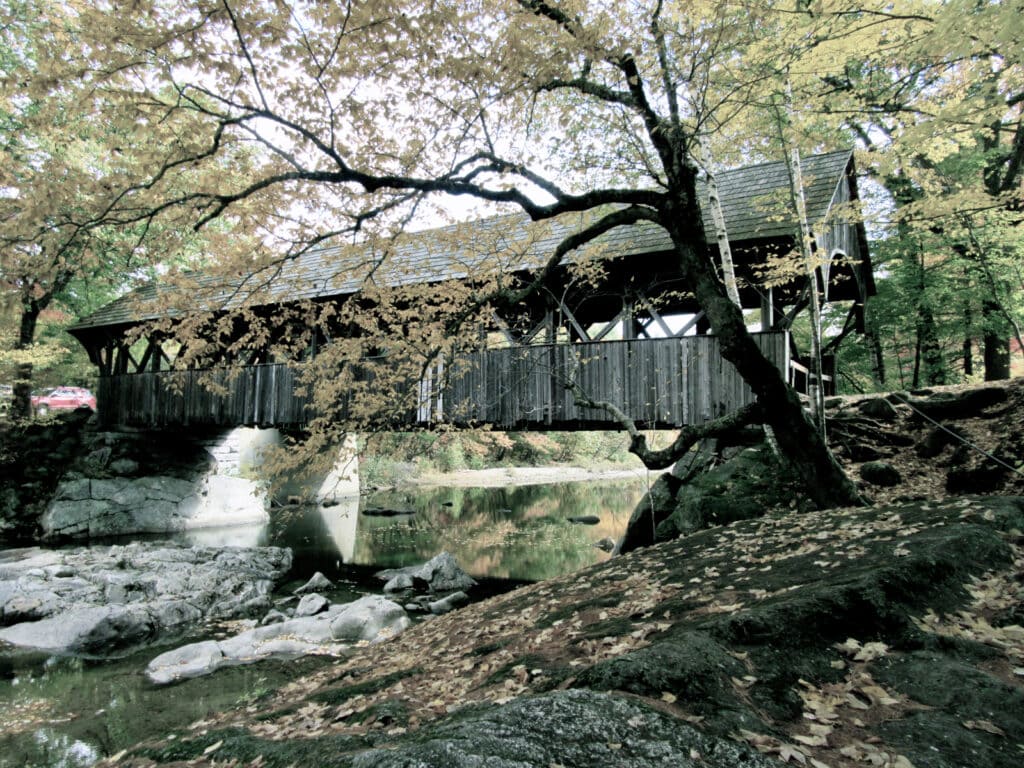 Bethel, too, is known for some very quirky reasons. For example, it's where the World's Biggest Snowman (113' 7", 1999) and Biggest Snowwoman (122' 1" 2008) were built.
Come for the scenery, to hike, play golf or just take a casual walking tour through a classic New England town, then cap it off with a specialty martini. We tell you how here:
Things to Do in Bethel ME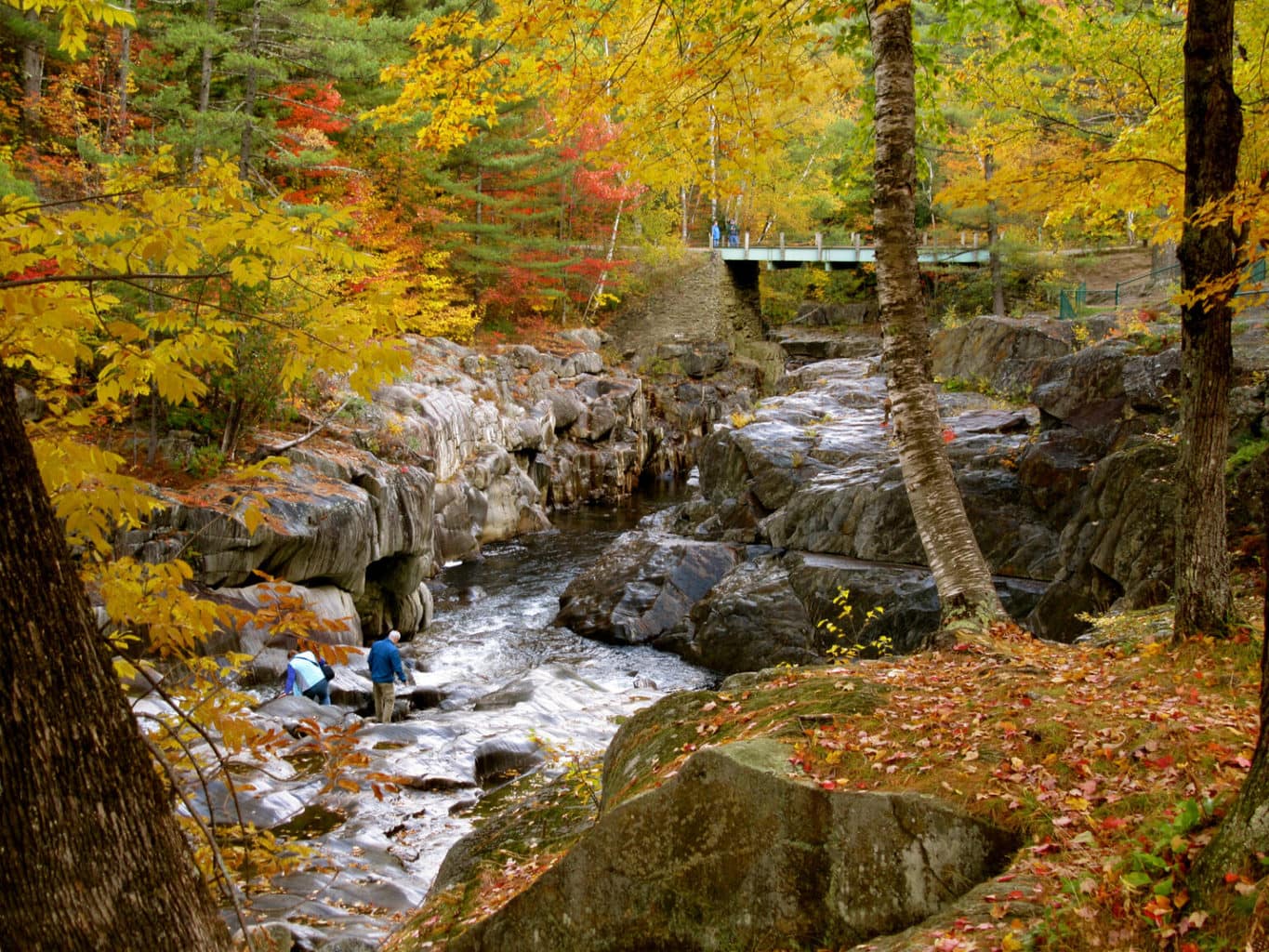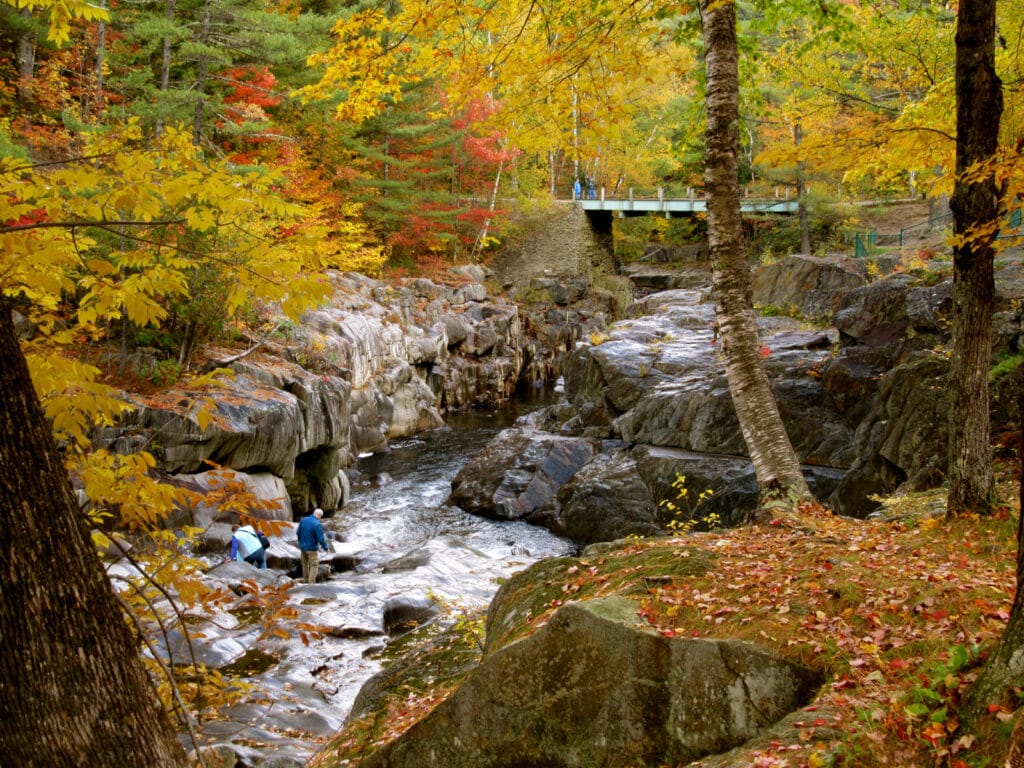 DRIVE: Route 17 To or From Oquossoc
If you've timed your visit to coincide with Fall Foliage, this has got to be one of the most astounding drives in New England. I say that as a New Englander who loves her fall foliage outings. From Bethel, begin by heading west on Rt. 2, and then, in the industrial town of Rumford, hook onto 17N and stay on it for about 30 miles.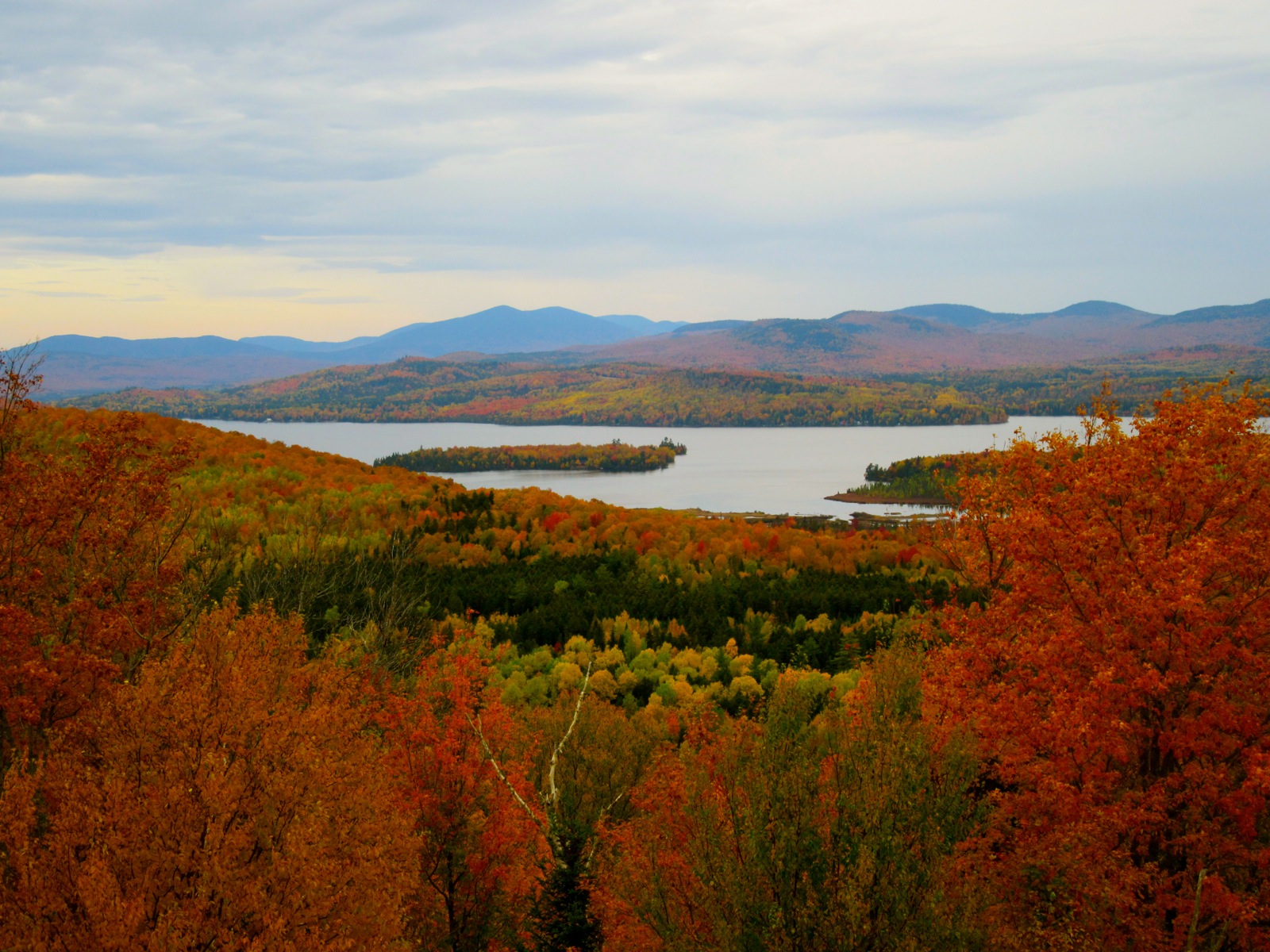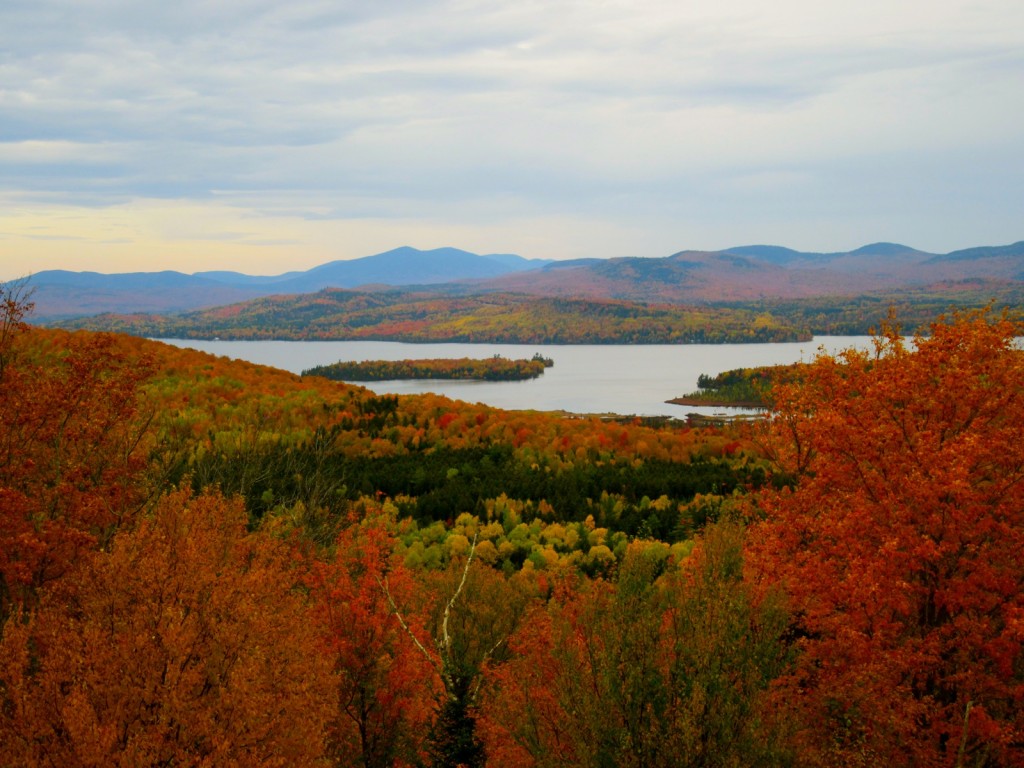 You'll meander along a stony river on a road canopied by multi-colored trees. Stop at Coos Canyon Rest Area for a waterfall scene witnessed mostly in magazines.
But the kicker vista is a couple of dozen miles further – at Height of the Land Overlook. Majestic at any time of year, this panorama encompassing the Rangeley Lakes and mountains beyond is particularly glorious. Step outside your car, put your camera/phone down for a minute, and drink in the view.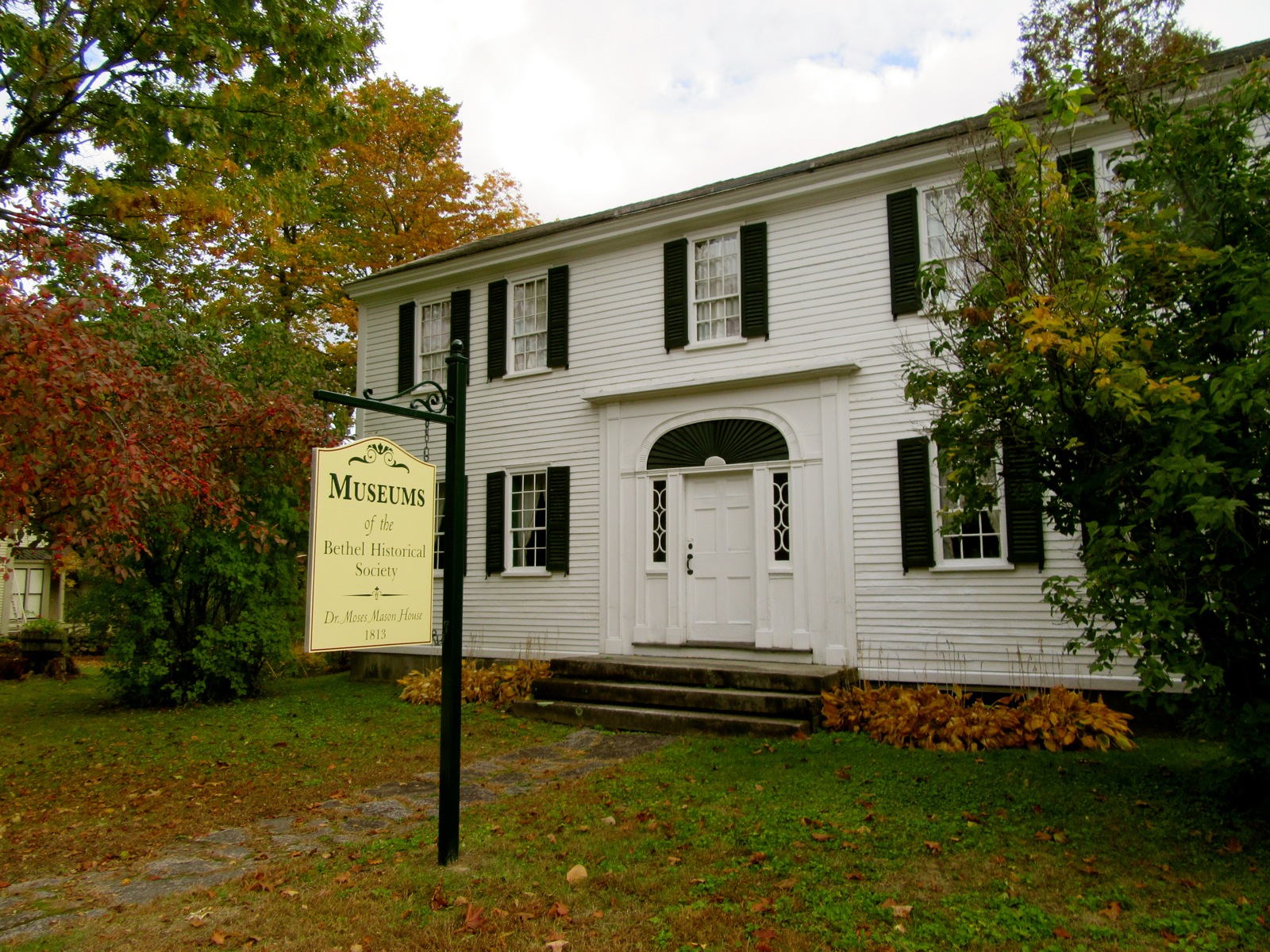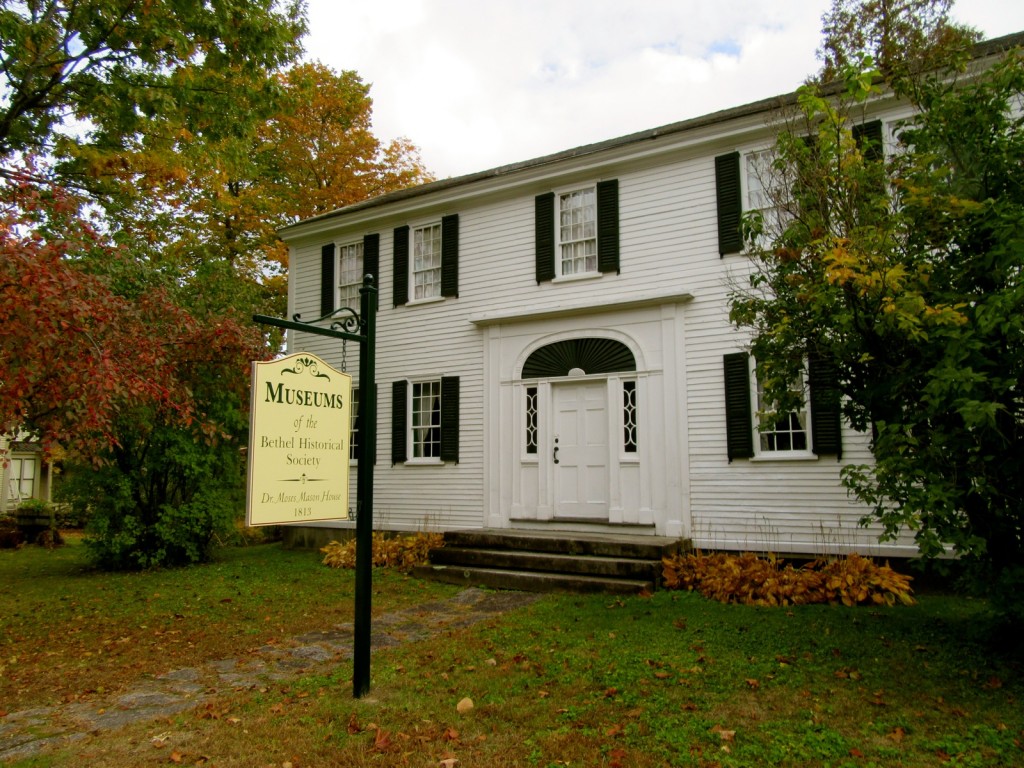 Made up of two homes – the 1821 Federal Robinson House (with 1881 Italianate expansion) and the 1813 Dr. Moses Mason House, the Bethel Historical Society is a perfect way to dive deep into the history of the town.
I love history focusing on real people, like doctors. In particular, docs who double as postmasters and cabinetmakers. Or who, over 100 years ago, attributed psychological ailments to Nature Deficit Disorder, enticing those in psychic pain to come up to the mountains.
At the tail end of the 1800's Dr. John Gehring opened the Gehring Clinic for Nervous Disorders in Bethel, believing that city living caused all kinds of psychological problems.
One of his patients was William Bingham, who arrived here in 1911 and fell in love with the area's natural beauty and tranquility. At his death, Bingham endowed Gould Academy, then a small residential school, with enough money to grow and prosper.
The Robinson and Moses Mason Houses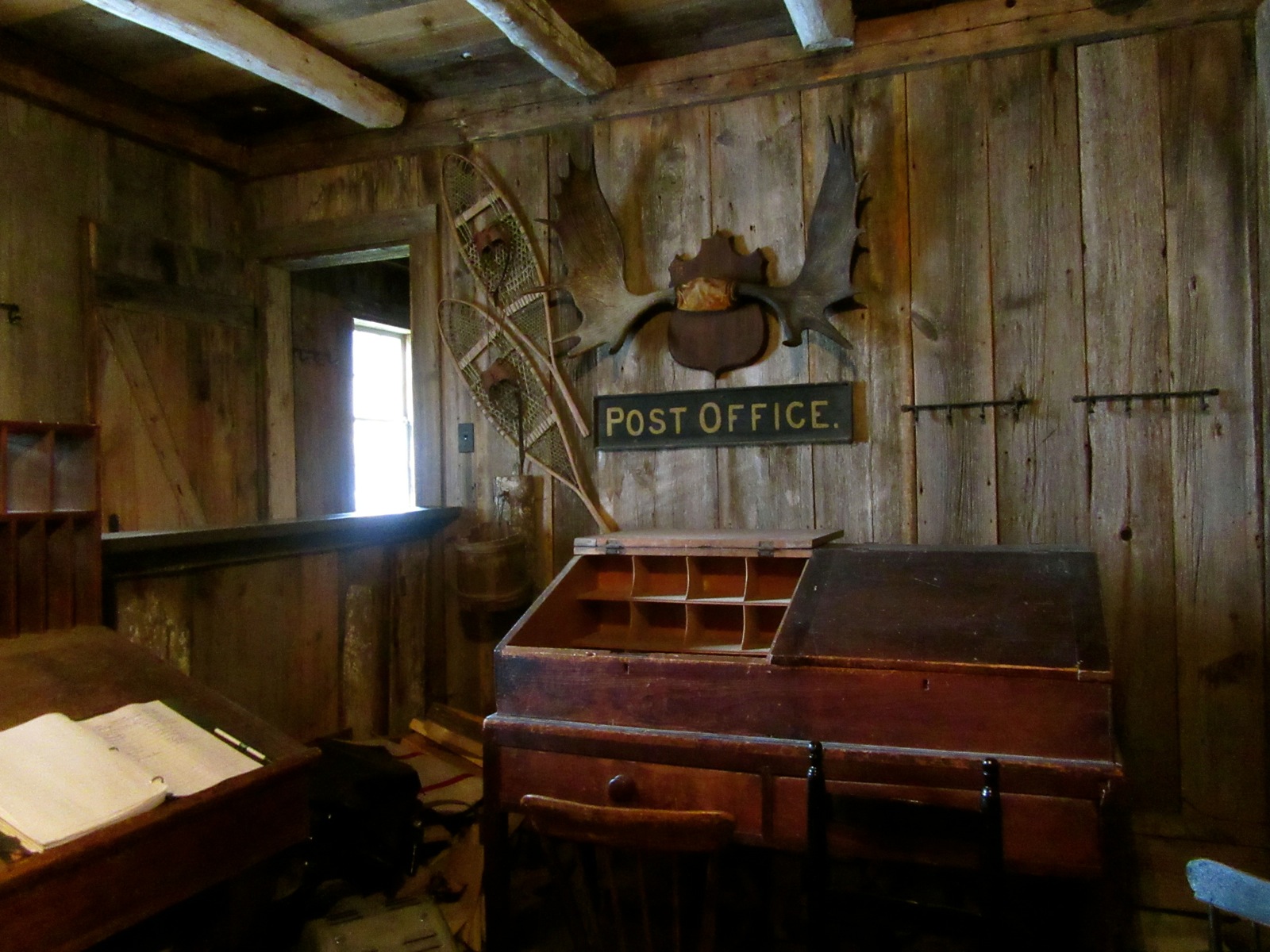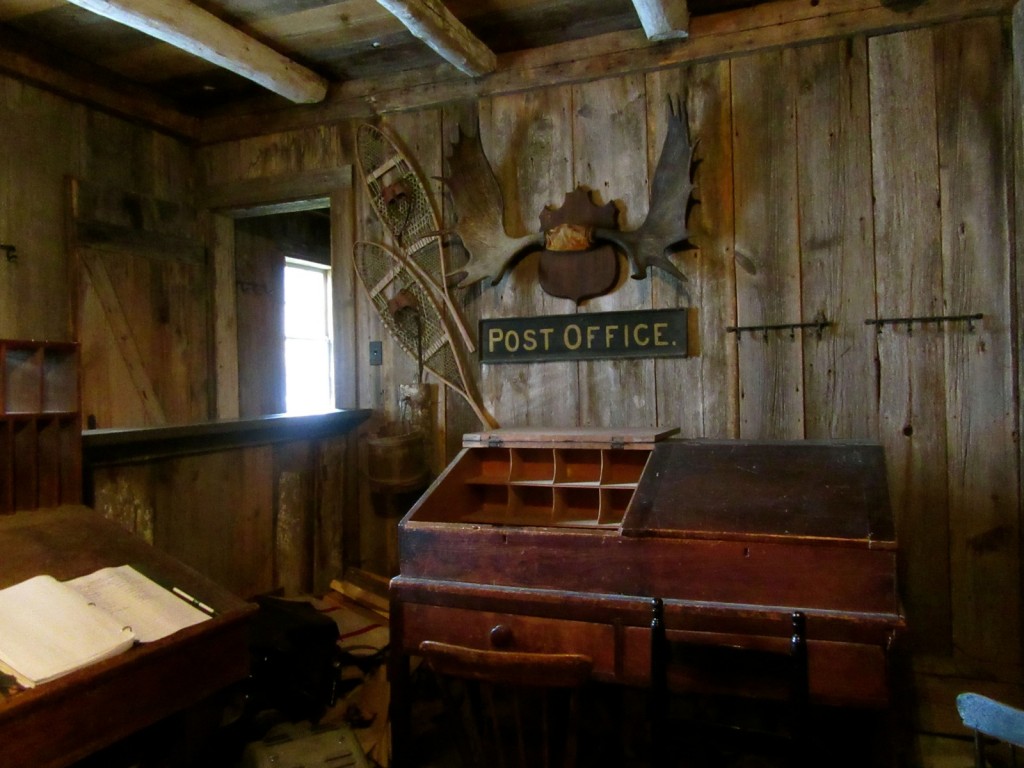 The Robinson Home, in private hands until 1923, is now used to house temporary exhibits about this area on the Eastern Slope of the White Mountains (which extends into New Hampshire).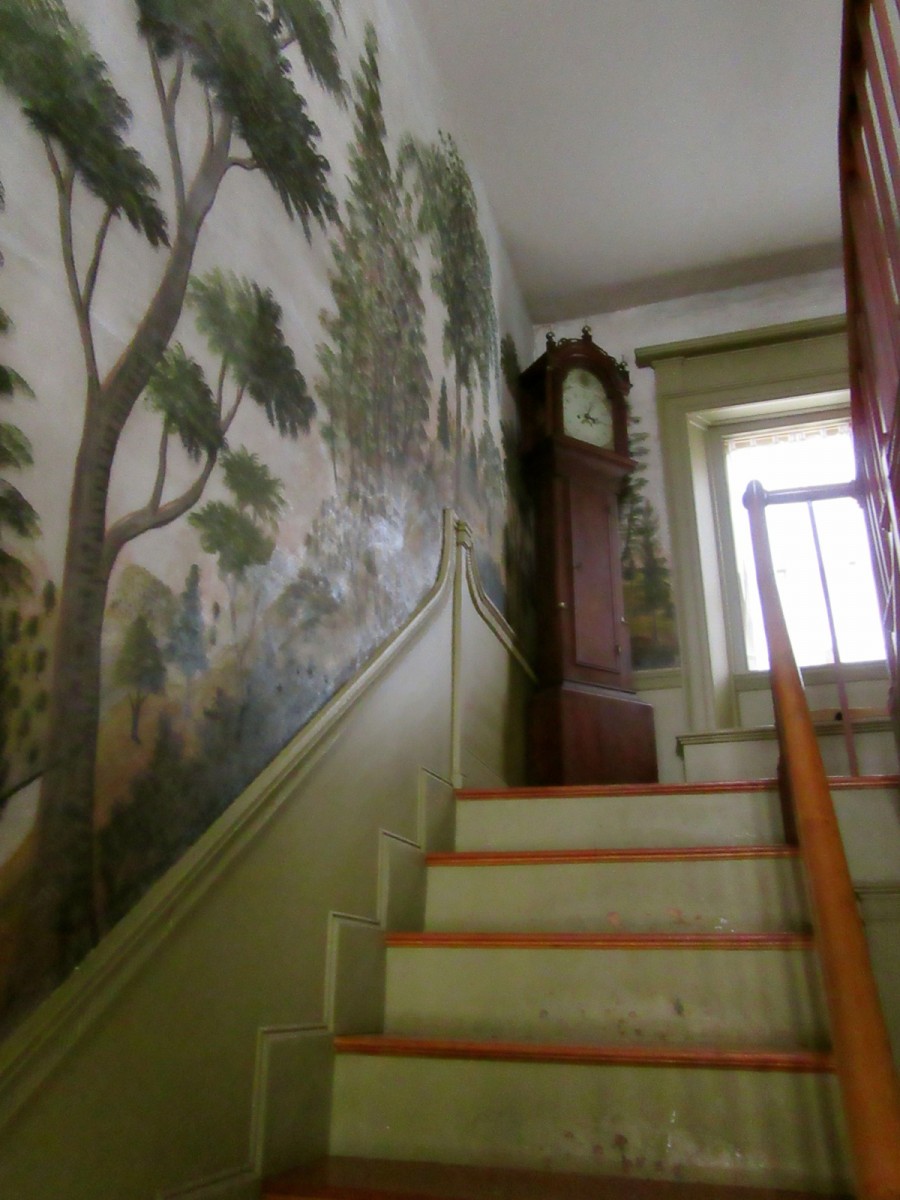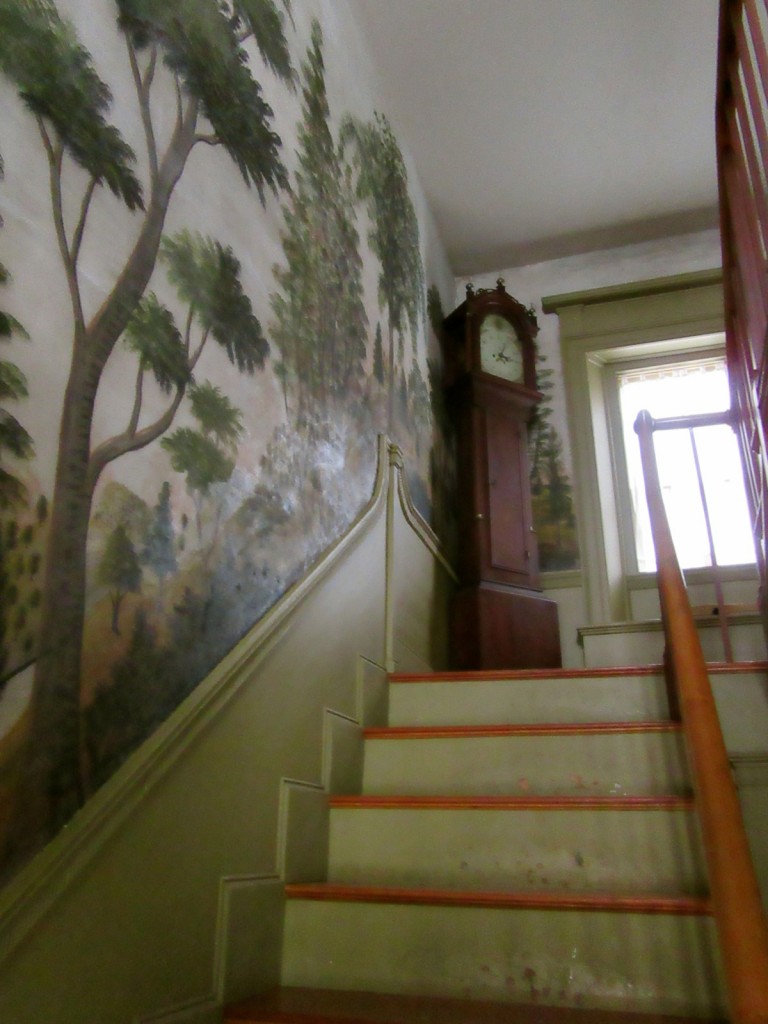 Of the two homes, the restored Moses Mason House best showcases an important figure in Bethel history. In the early 1880's, Dr. Moses Mason served as both doctor and Postmaster of Bethel. The post office in the back of the house remains one of the most popular parts of the tour.
Like the iconic Winterthur in Wilmington Delaware, you'll wander through a series of recreated period rooms. Woodwork throughout the house was elaborate for the day, as was the two-story mural, hand painted by famous muralist Jonathan Poore, preserved, quite astoundingly intact, for visitors to ogle. If you only have a short time, be sure to stop in just to see these works of art on the walls. Open Tues – Fri 10-4, Sat 1-4 in July and August. $3.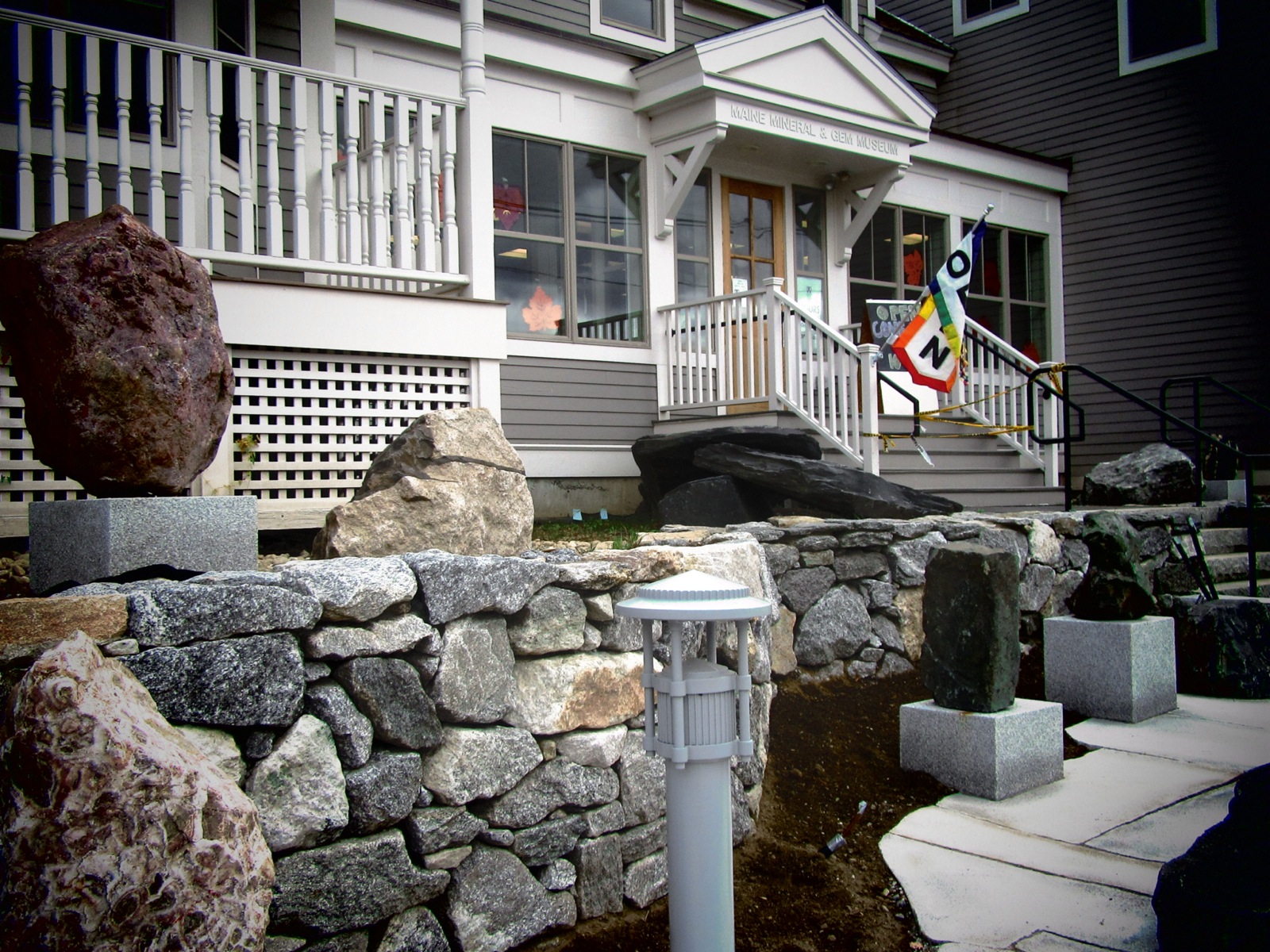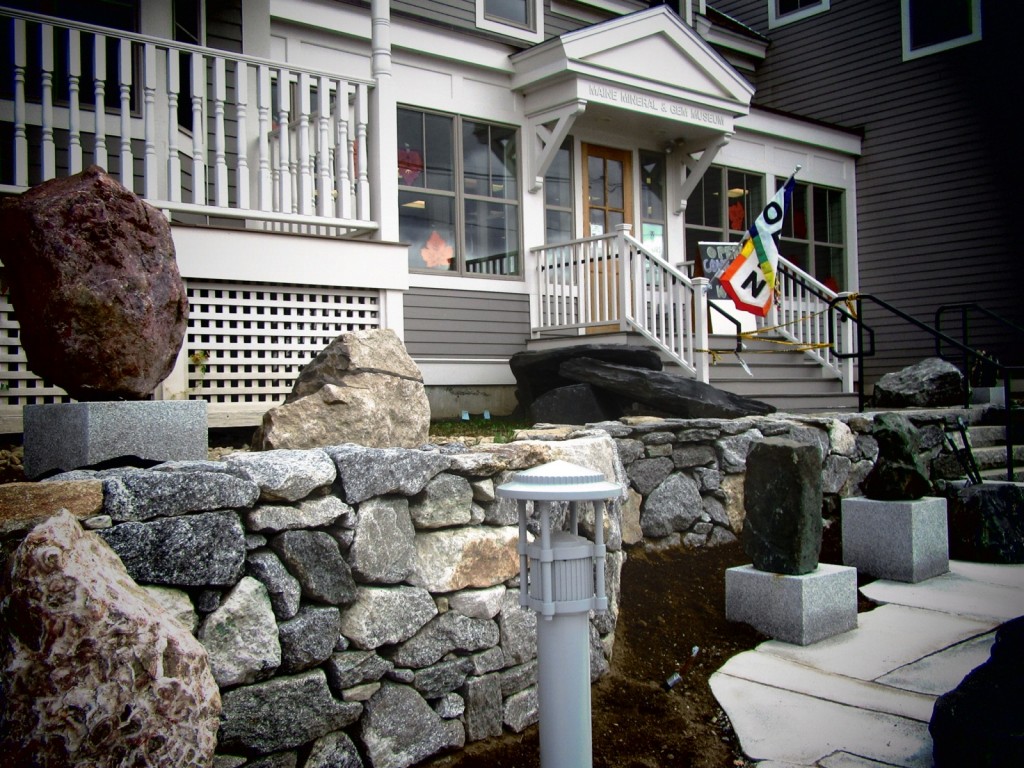 Are you into awesome rocks, gems and meteorites? You'll love this relatively new multi-media museum on Main St. in Bethel. Galleries and the Rock Garden outside tell the geologic history of Maine from around the state.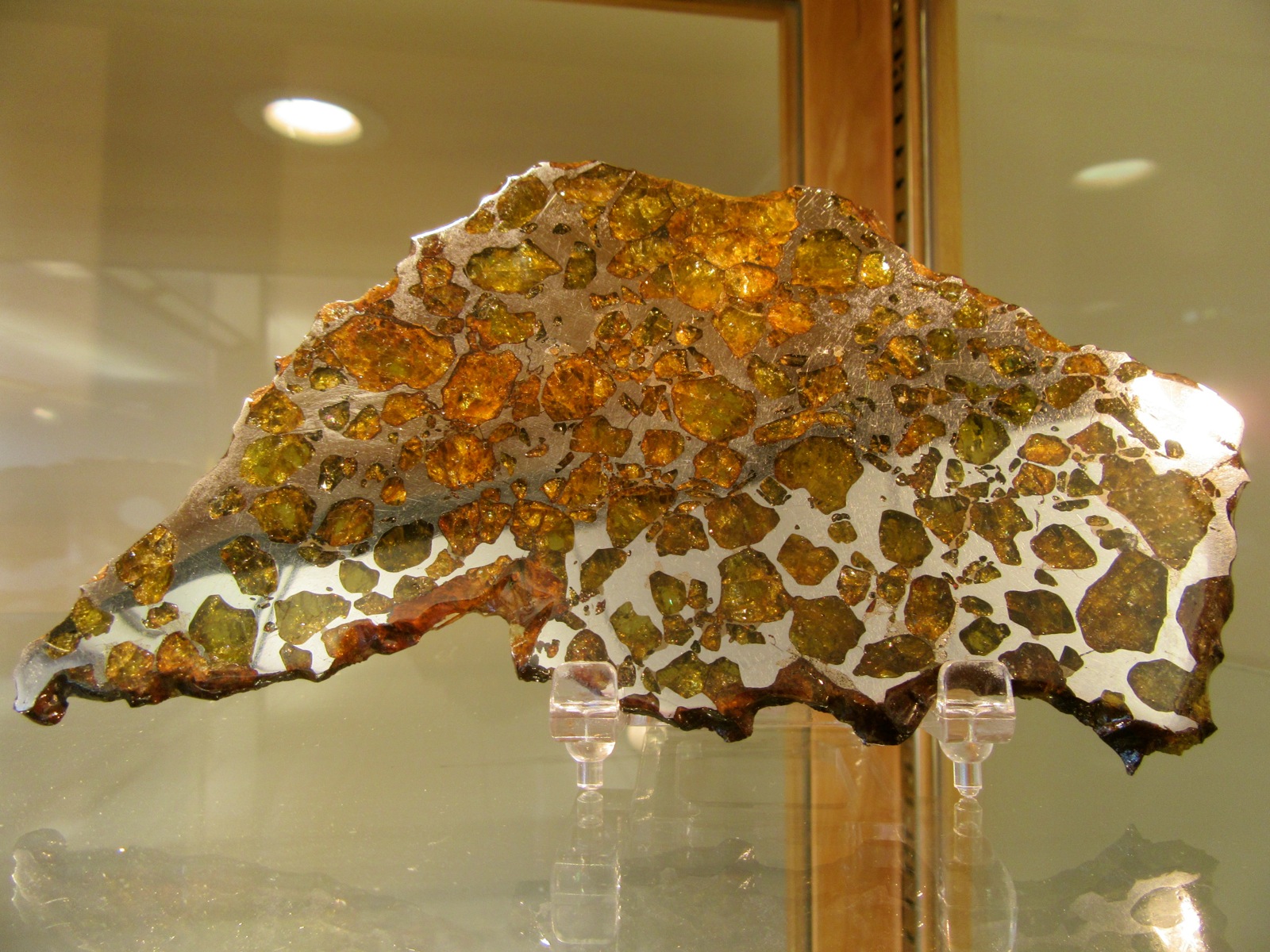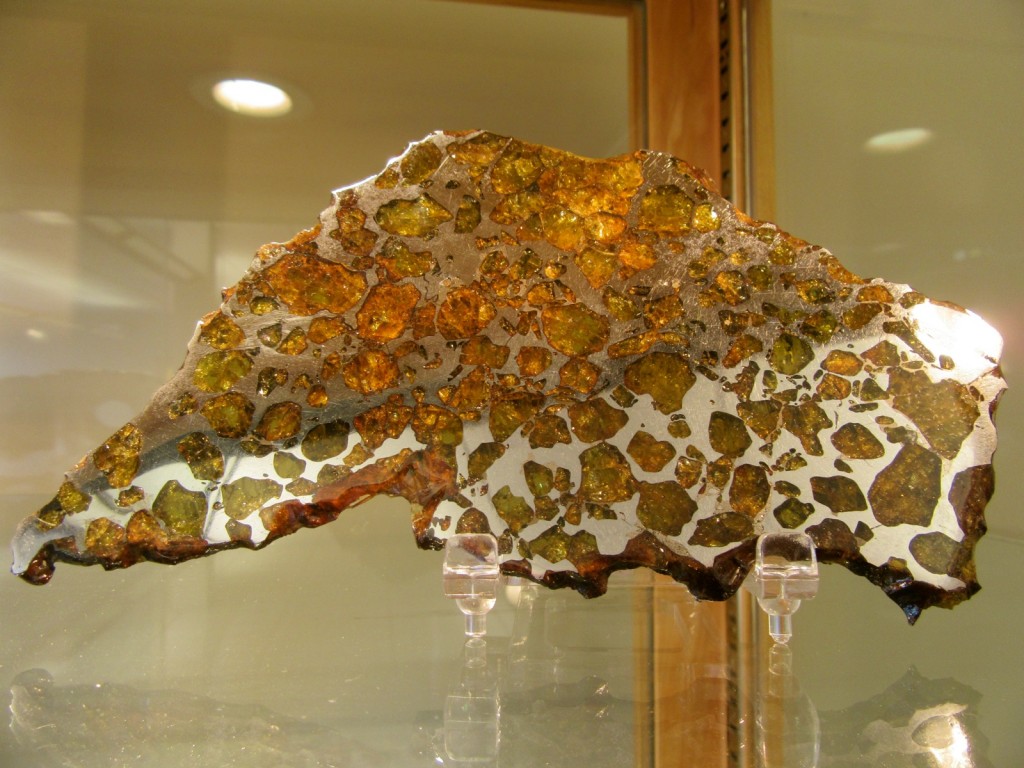 The Maine Mineral and Gem Museum showcases slices of iron meteorites – like the stony iron Imilac Meteorite, discovered in 1822 in Chile, and a smashing collection of Maine's most celebrated gemstone, Tourmaline.
Discovery of the green-rimmed red stone, known as Watermelon Tourmaline put Maine on the rock-hound map.  Open Mon,Wed, Thurs 10-5, Fri/Sat 10-7, Sun 11-5, $15, kids under 12 free.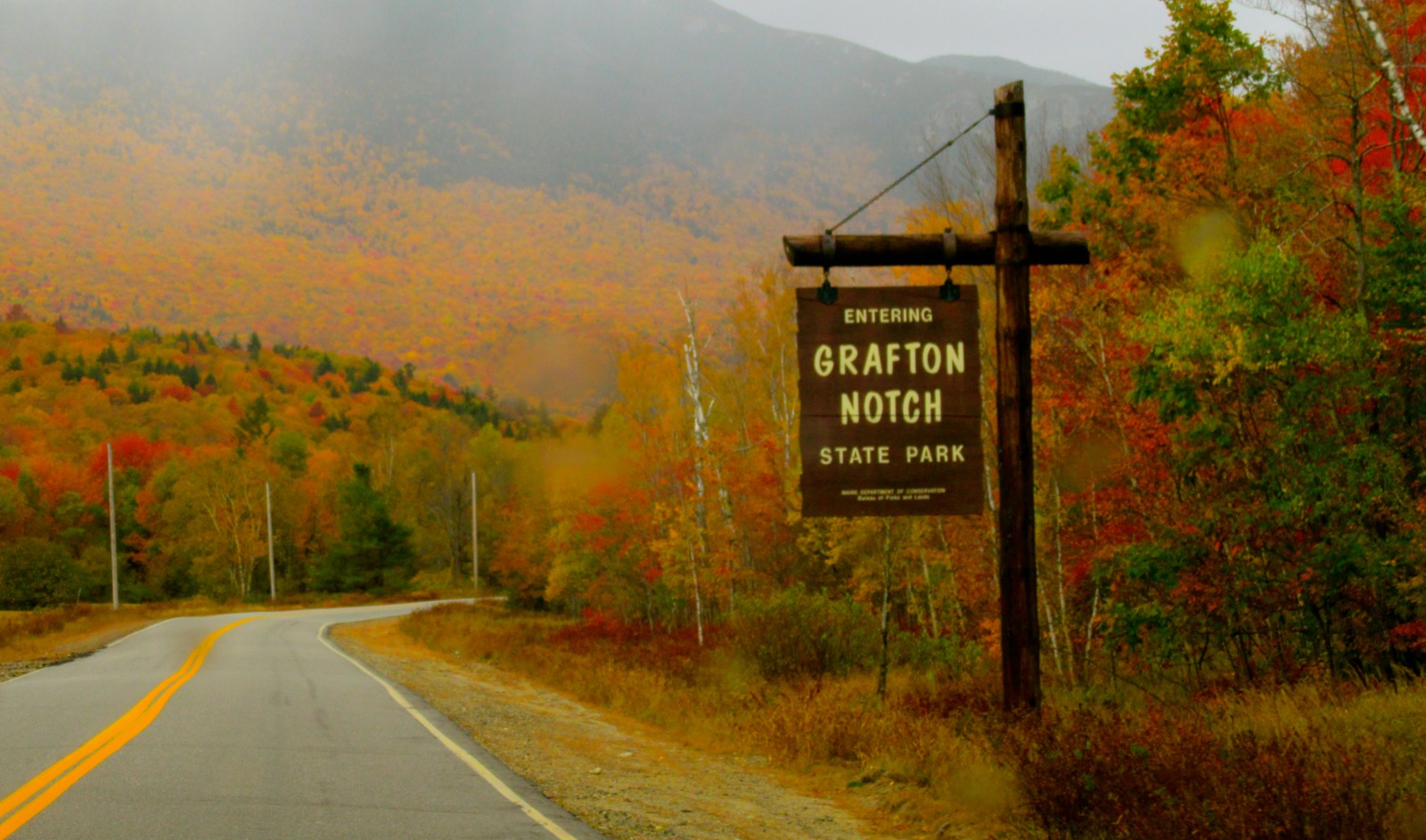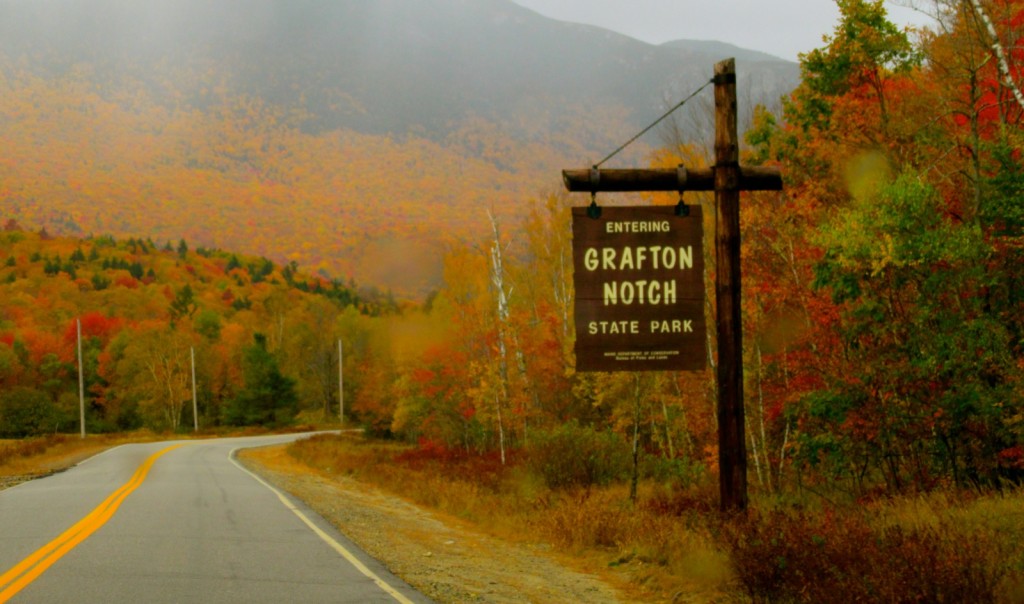 Route 26N runs through an area more reminiscent of New Hampshire's White Mountains than any part of Maine. Turn off of 2 onto 26N, go about 10 miles to the State Park entrance.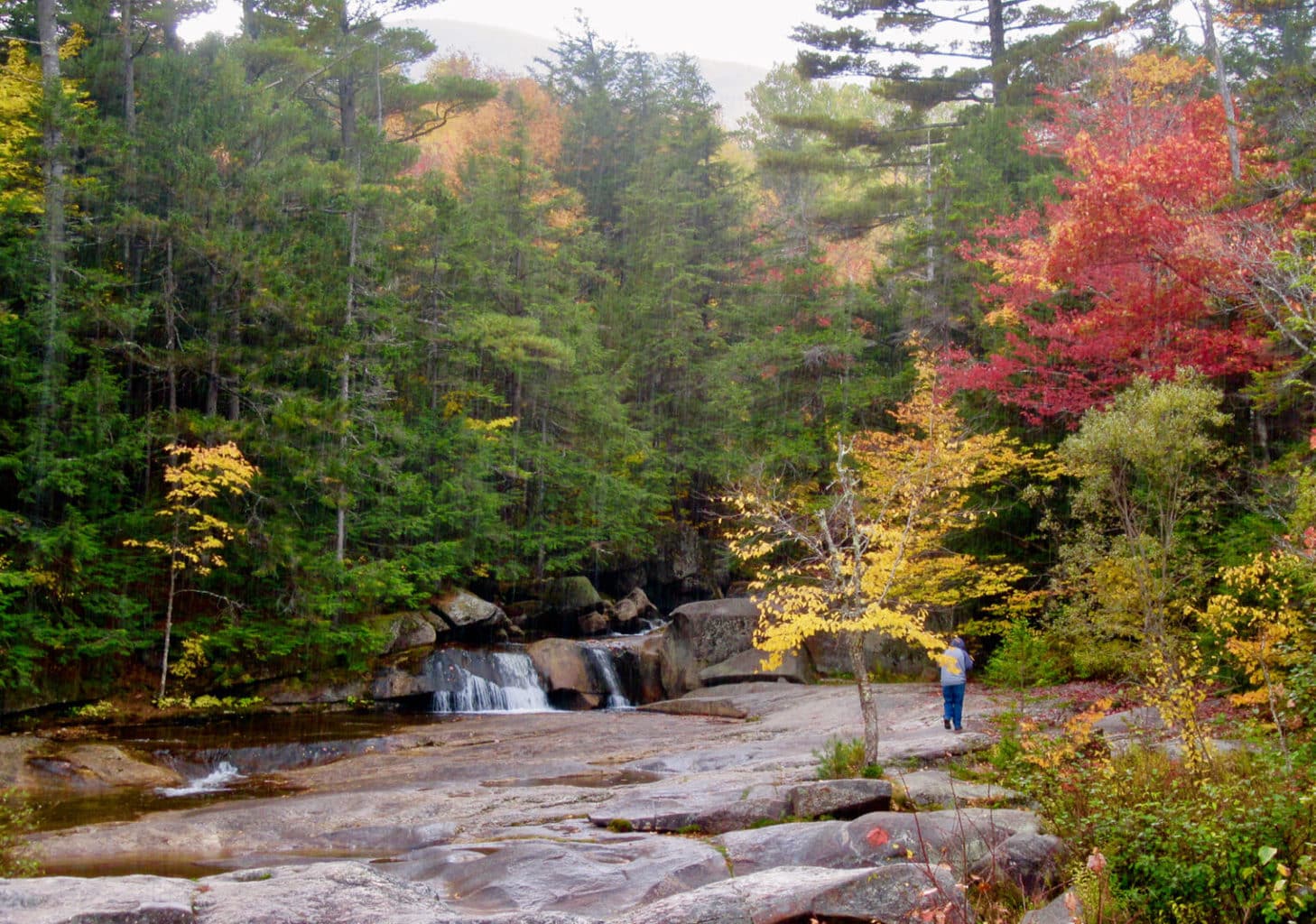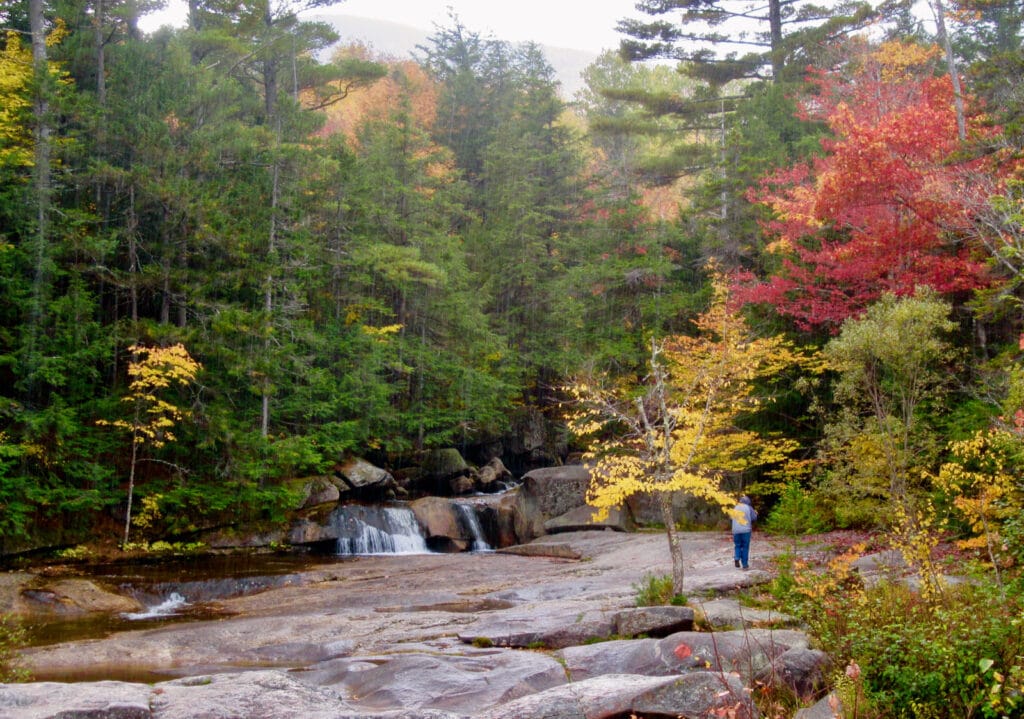 Be sure to stop at several trail heads where you can see waterfalls, gorges, or just take a nice nature hike. Grafton Notch includes 12 of the most challenging miles of the Appalachian Trail, with spectacular summit views.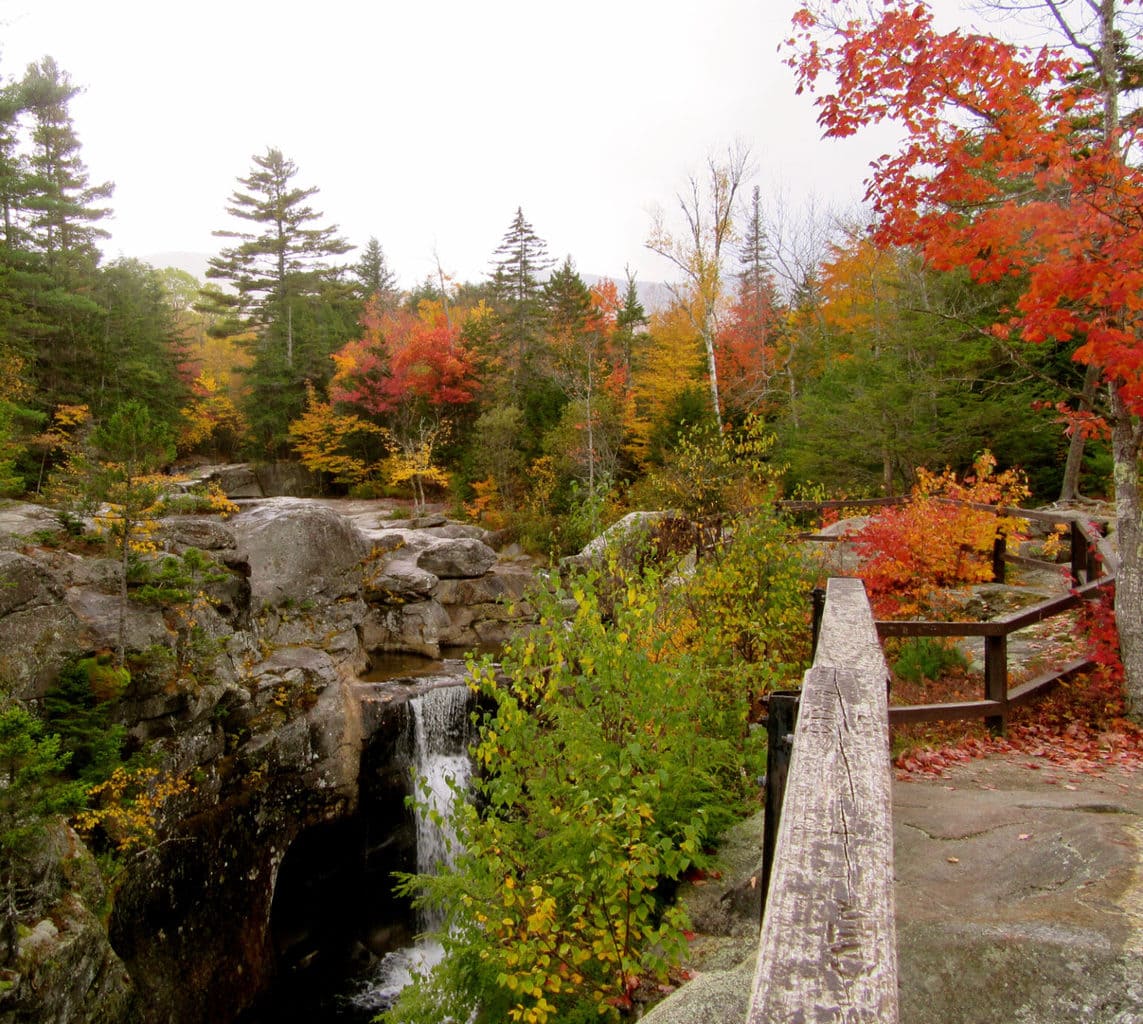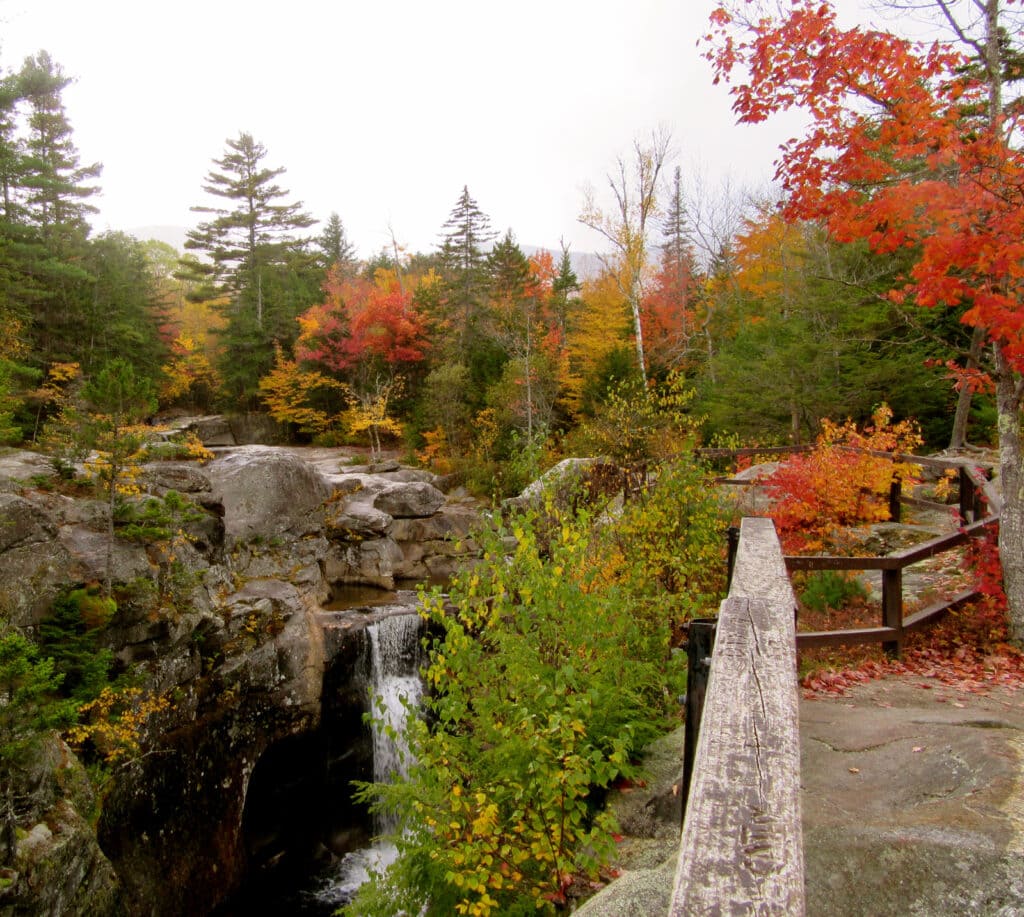 Most visitors will want to stop at Screw Auger Falls – a short walking path to a 23 ft. waterfall, Mother Walker Falls – which is more like a gorge than falls, and Moose Cave – a quarter mile hike to a 45 ft. deep canyon where water disappears into a cave beneath a granite slab.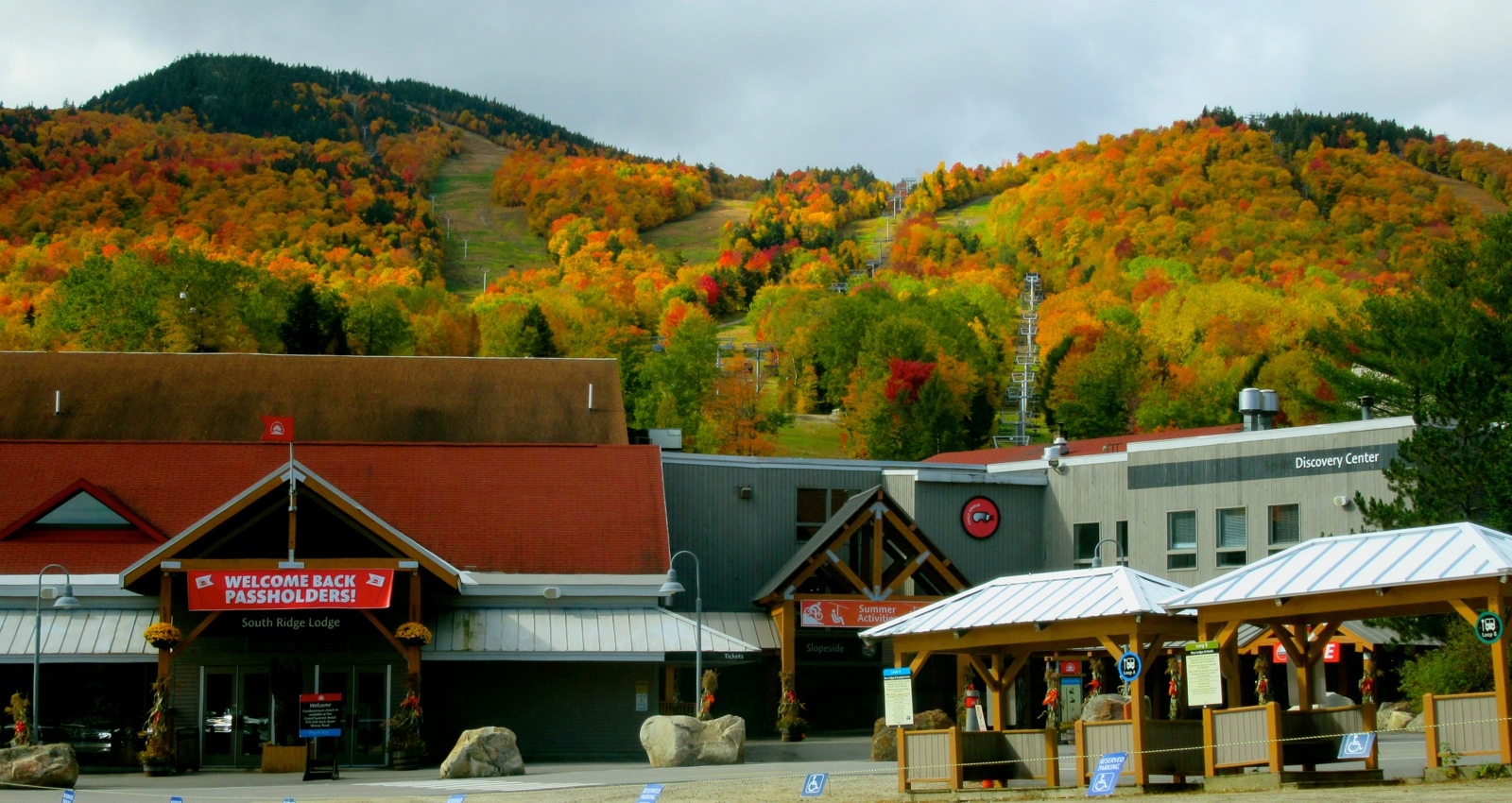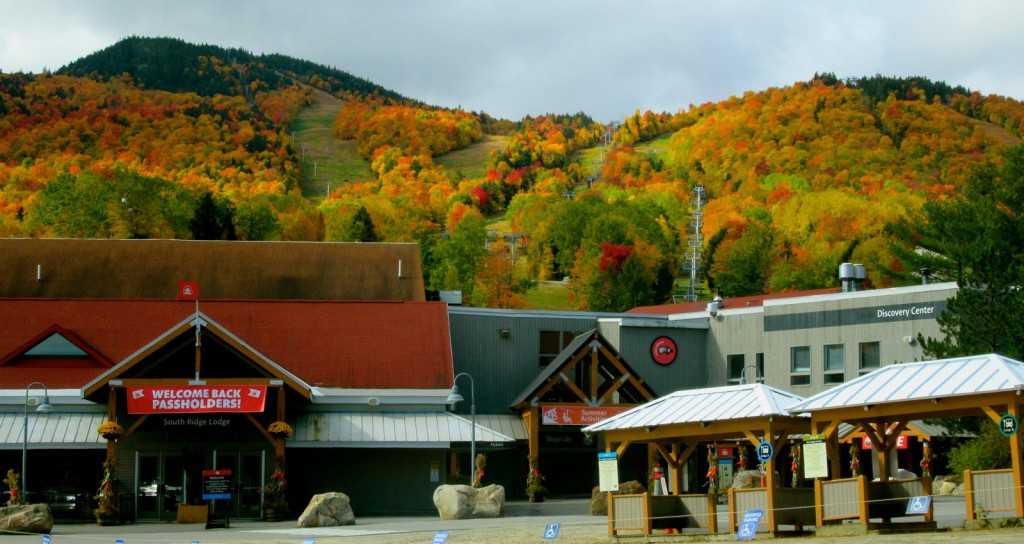 SKI/MOUNTAIN BIKE/ADVENTURE PARK: Sunday River Ski Resort – 10 miles from Bethel
Not only is Sunday River New England's second largest ski resort (largest is Killington in Vermont) with 131 trails, it's got a brewery – Sunday River Brewery – nearby, and two hotels right on the slopes – Grand Summit and Grand Jordan.
Though most well known for winter sports, there's something going on here in every season. Scenic lift rides, zipline tours, bungee trampoline, disc golf – even a mountain bike school in warmer months. The Adventure Park is open Thurs-Sun end of June to early September and Fri-Sun mid September to mid October, 10-4. Check website for Winter hours.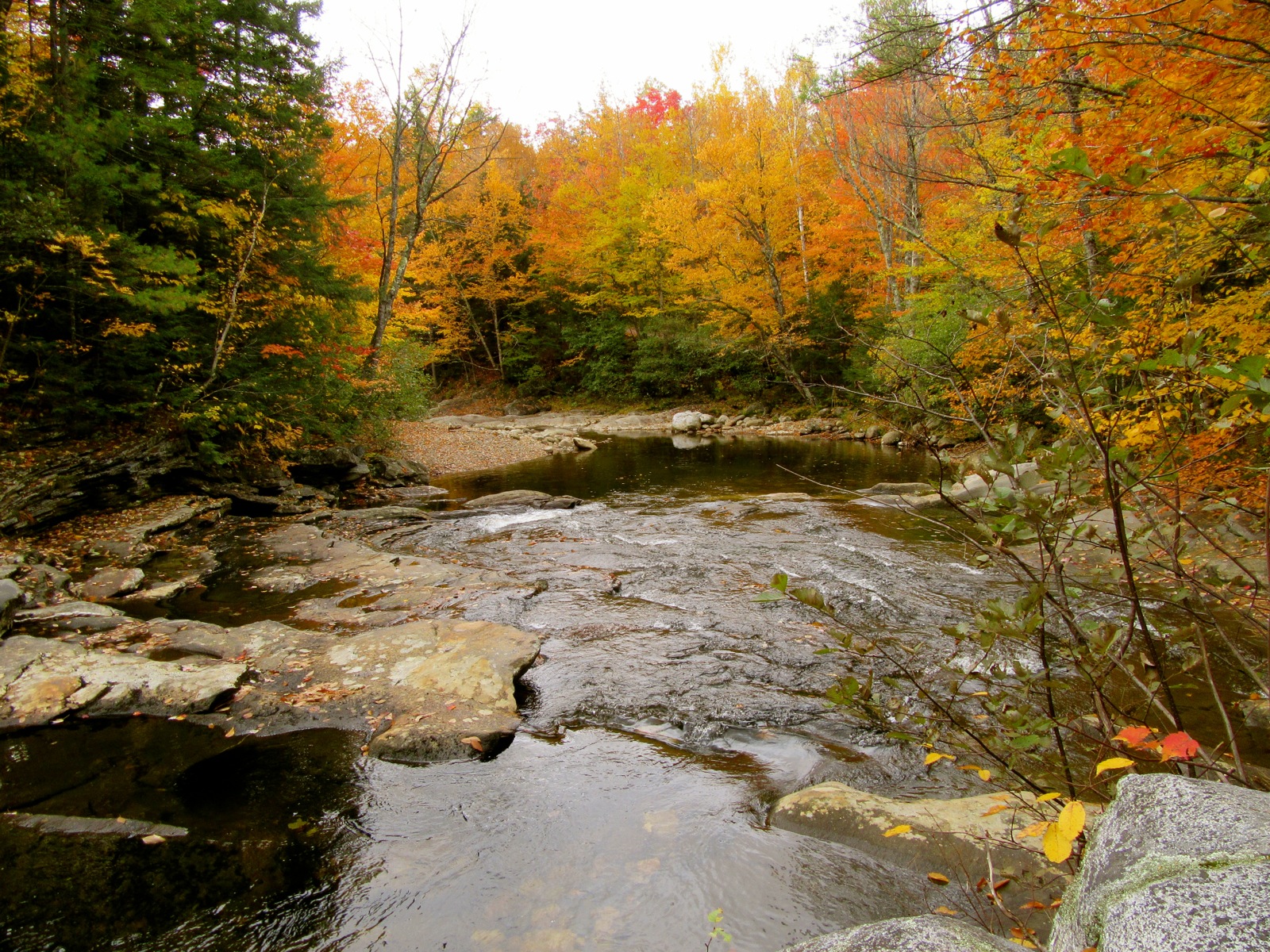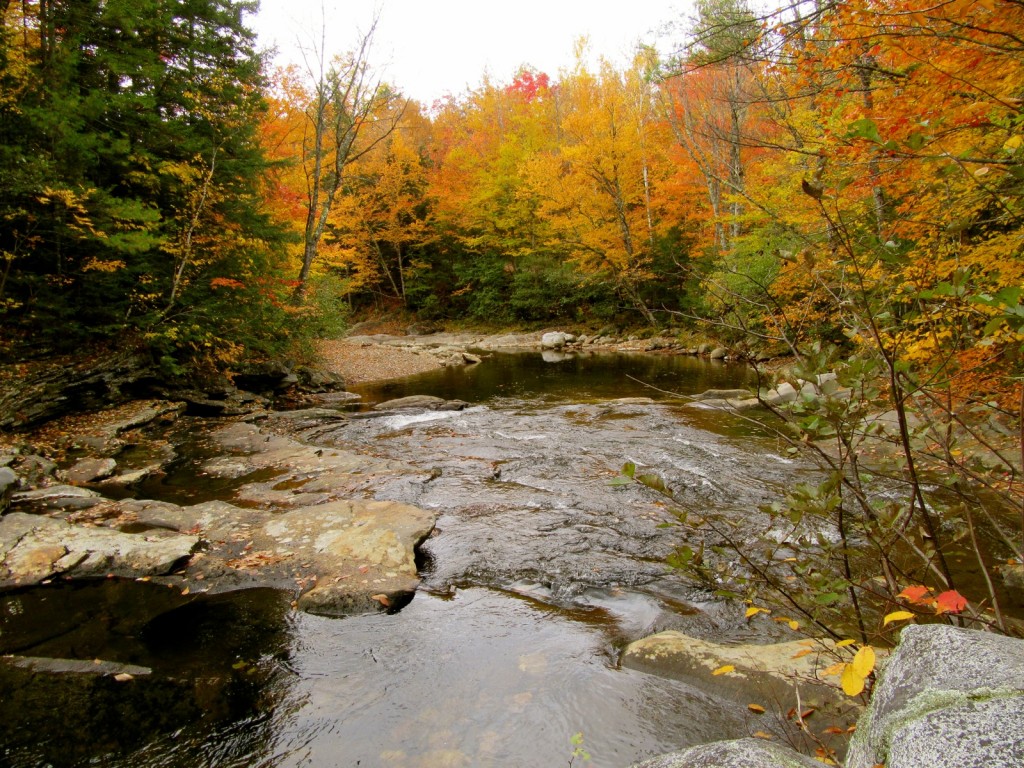 SWIM: Frenchman's Hole and other Hidden Swimming Holes
The Sunday River Valley, along the Androscoggin River and Sunday River, is known for its swimming spots. Most are on meandering dirt roads with no signage. So, you'll have to stop in to the Bethel Chamber of Commerce (open Mon-Sat 9-5, Sun 9-1) where in-the-know docents guide you to their favorite parts of the river.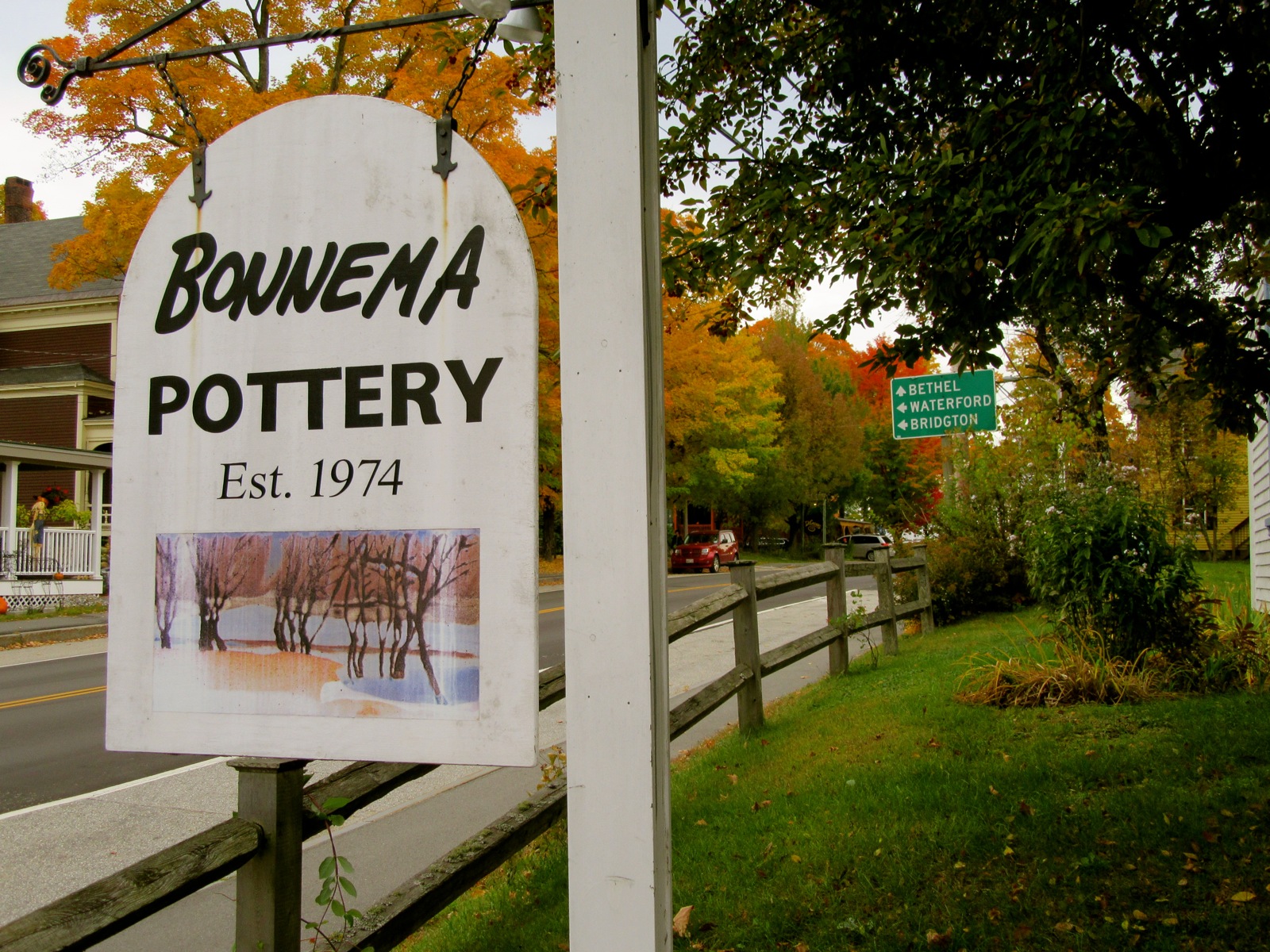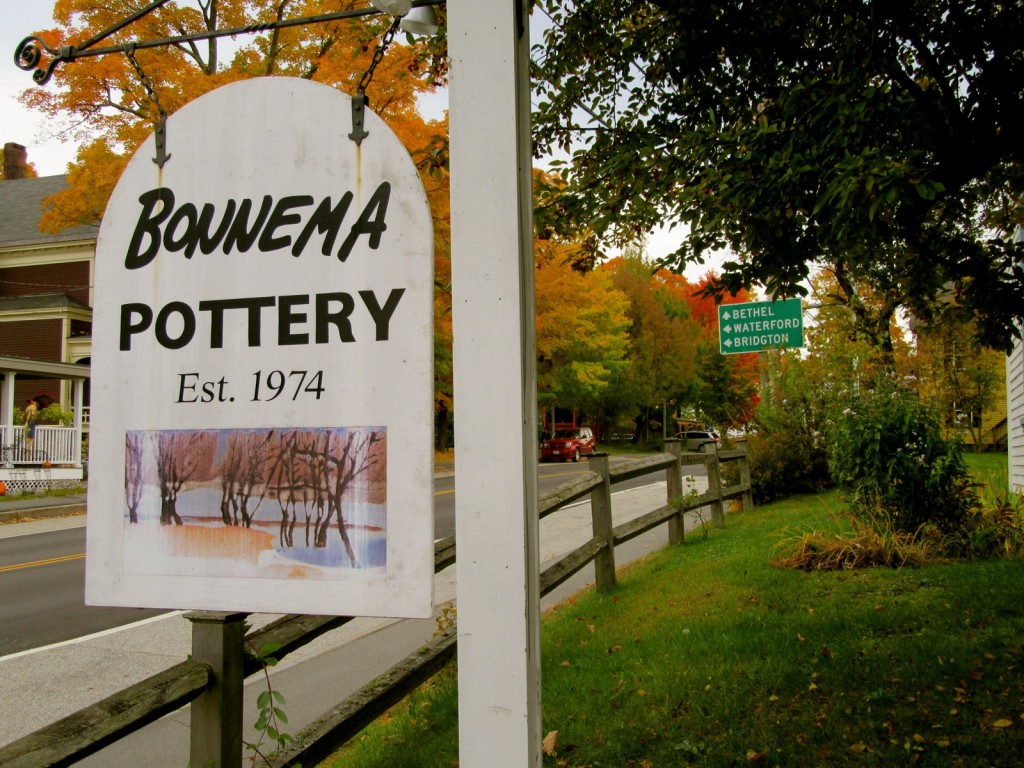 SHOP: Bethel ME Shops
You'll find nice secondhand clothing and first-hand artwork at Phillbrook Place – a "mall" consisting of five shops. Bonnema Potters have been around for years. My favorite shop by far, though, was Nabos – a colorful emporium of fun and funky gifts and clothing where irreverence reins.
Where to Eat in Bethel ME
EAT: Locals Recommend
Brian's for fine dining, the Good Food Store for organic takeout, Smokin' Good BBQ for "pit-style" ribs, brisket and pork, and Sud's Pub for pizza and pub grub.
Where to Stay in Bethel ME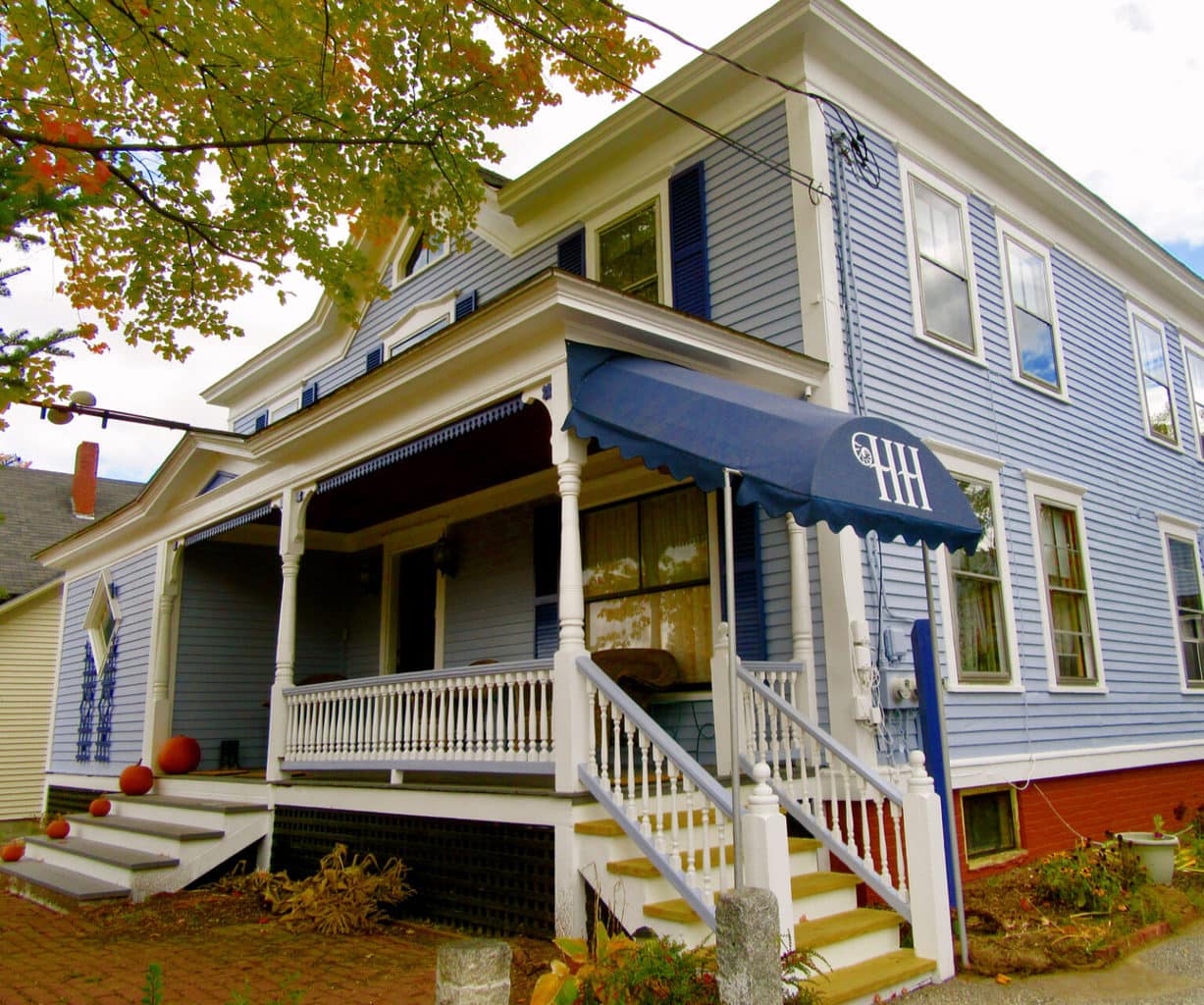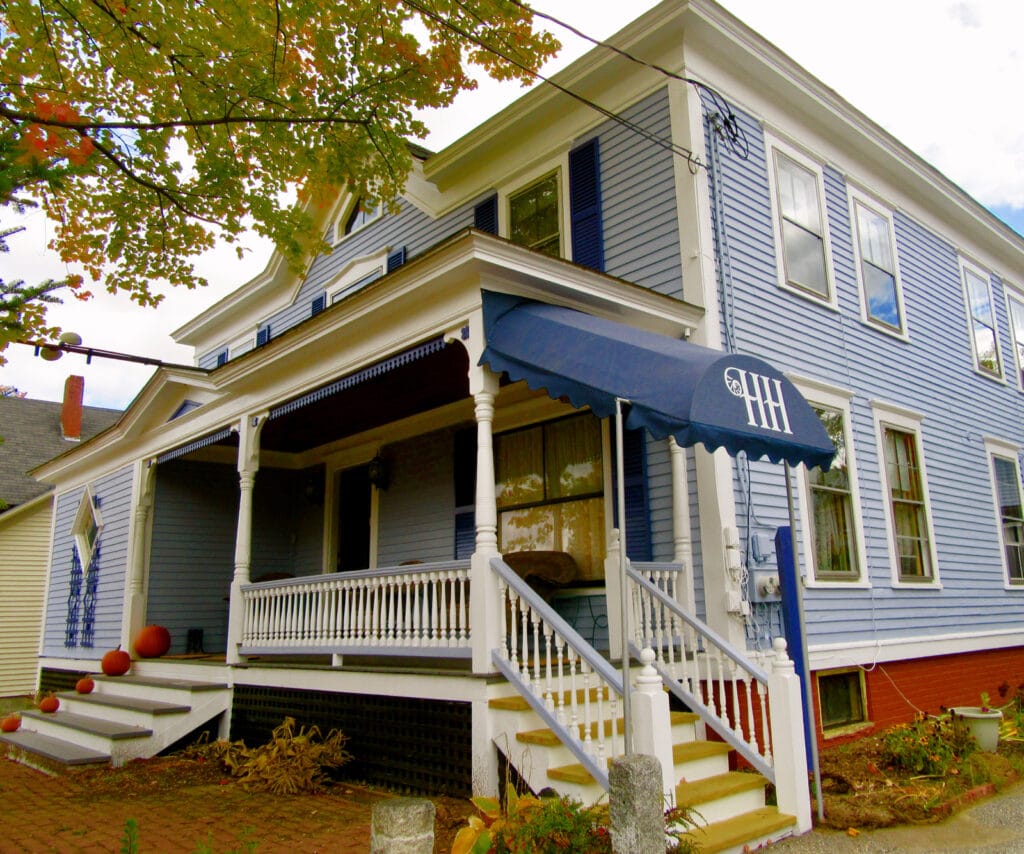 Owners, John and Jeanette Poole (since May 2015) oversee this cozy B&B right on Main Street, steps from shops and  restaurants. Thanks to Jeannette's masterly baking skills, afternoon treats are to die for.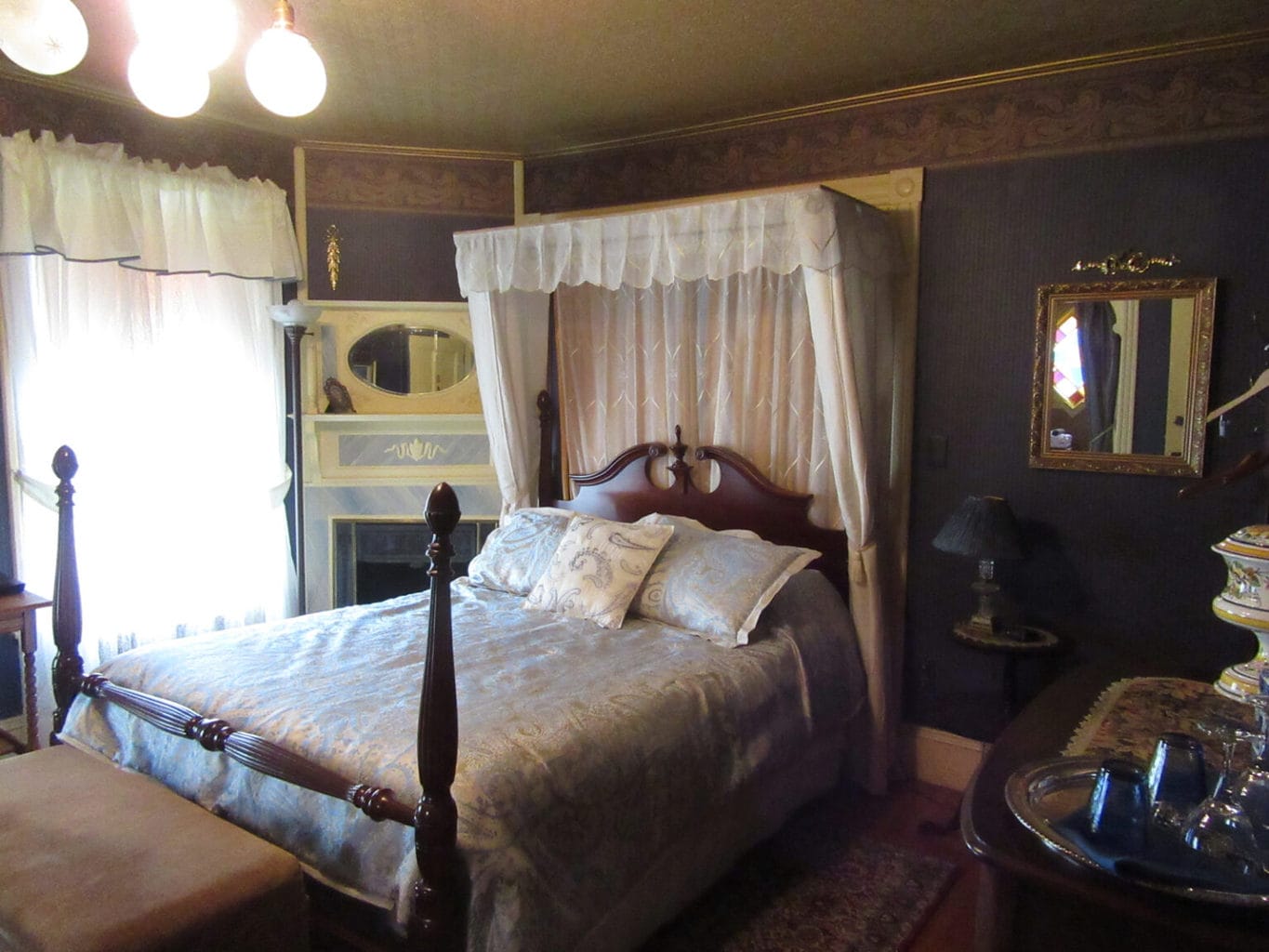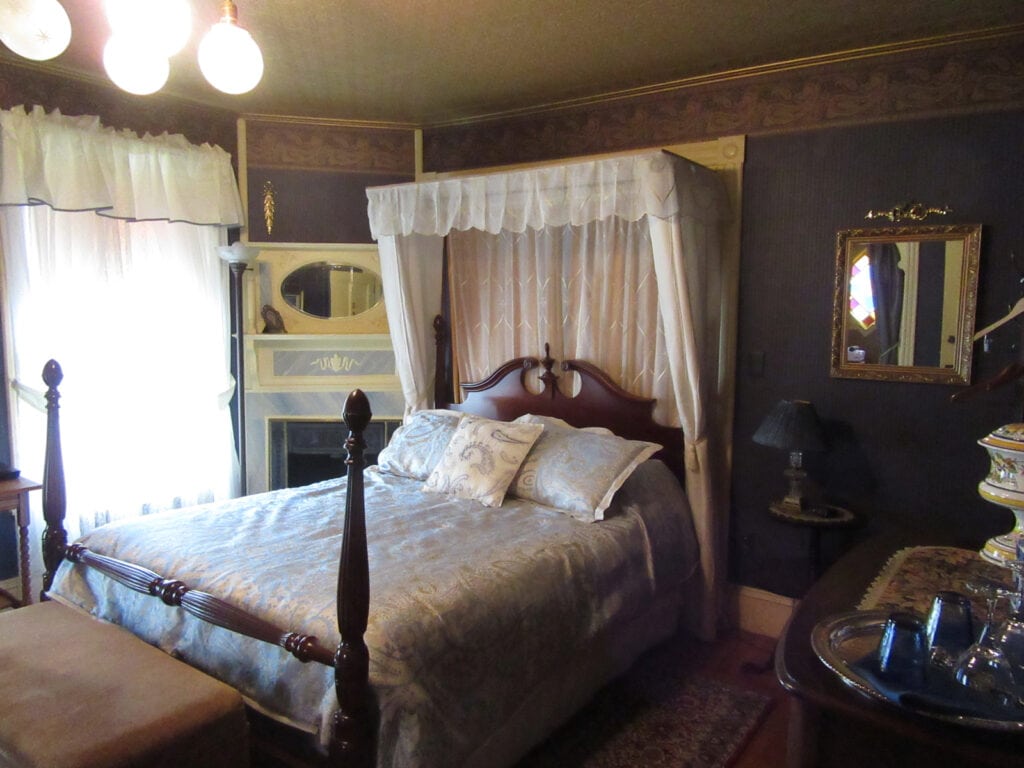 Rooms exude Victorian charm. Mine, on the main floor, featured navy blue walls, a four-poster bed with quarter canopy, and a cool wainscoted bathroom suffused with light from two stained glass windows.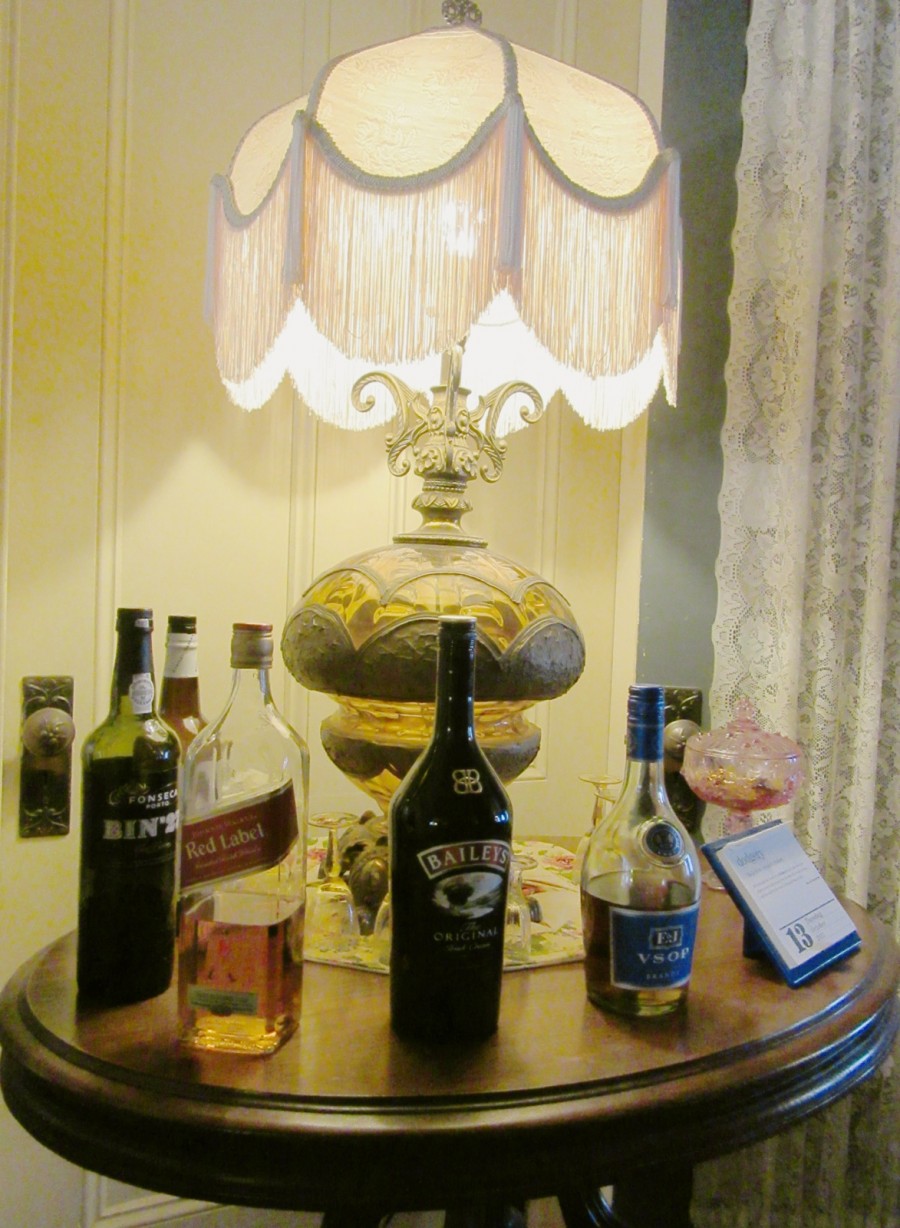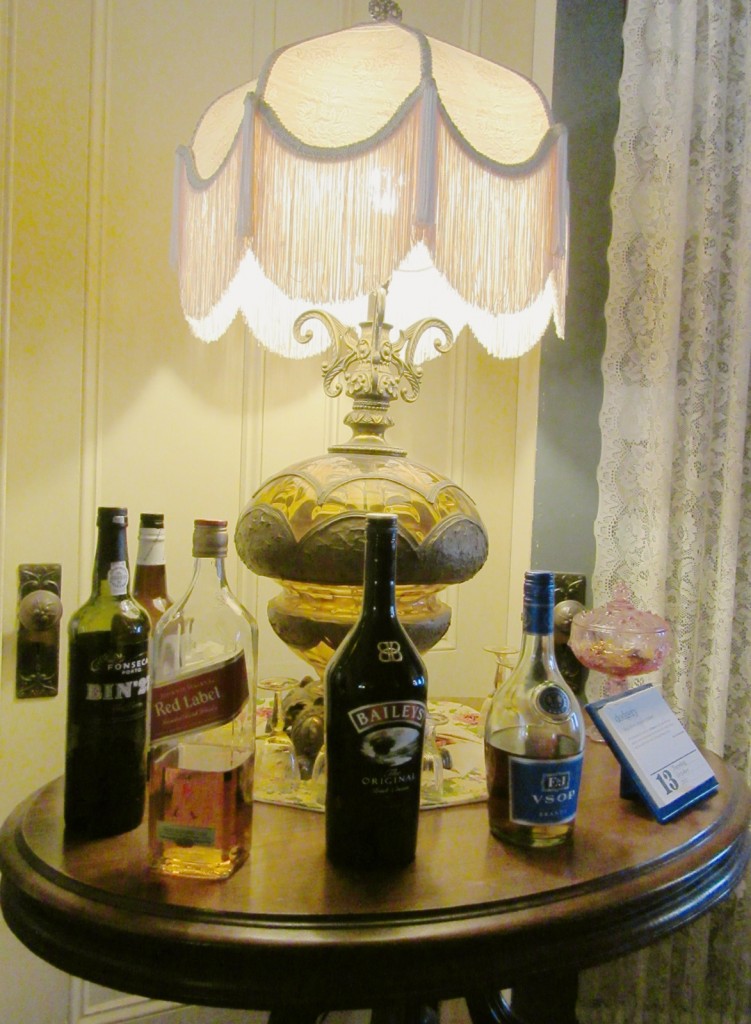 Common areas invite conversation. Holidea House is the kind of place where well-traveled folks from around the world are primed for interaction.
Complementary cordials set out for guests are another wonderful perk.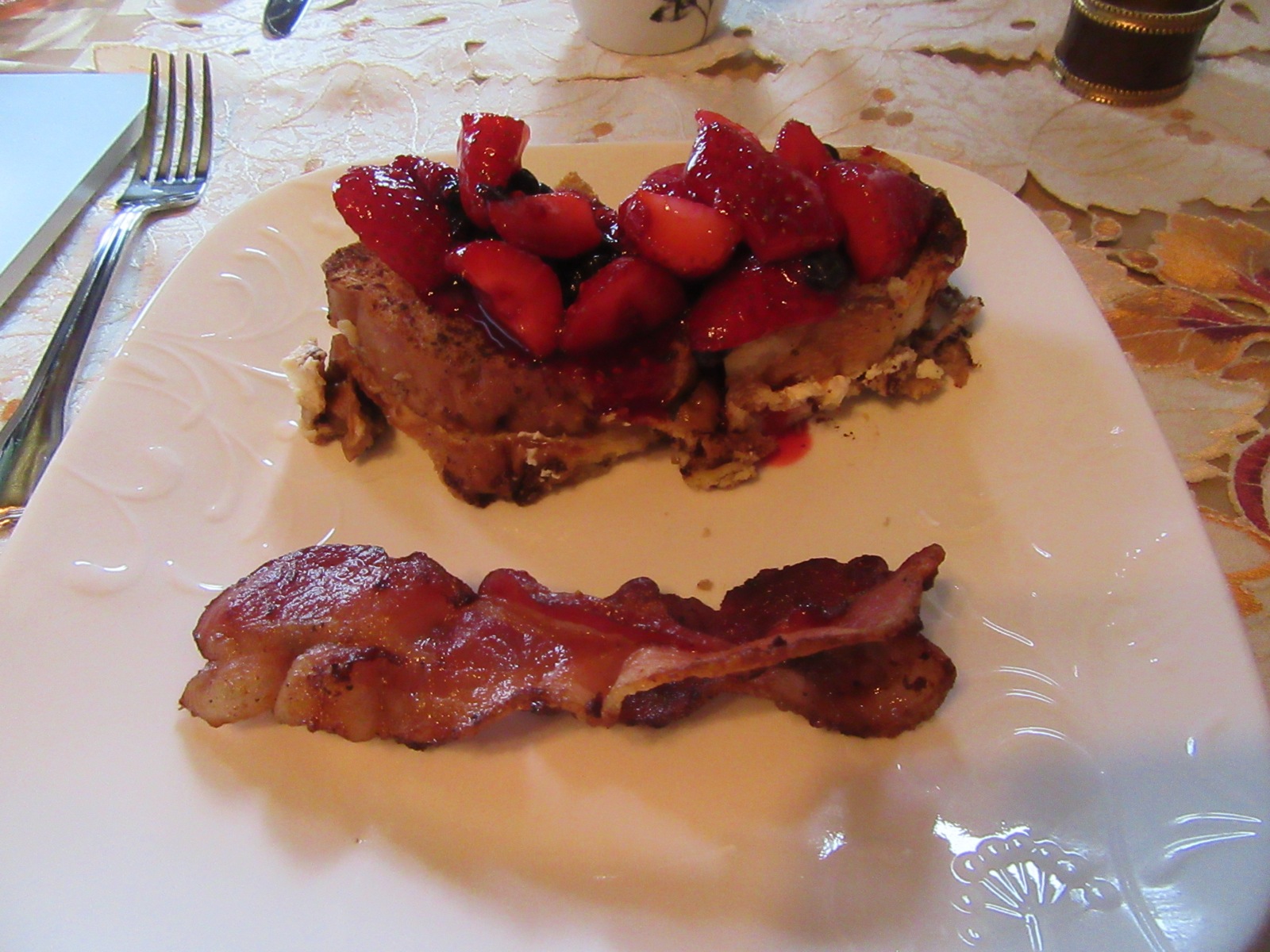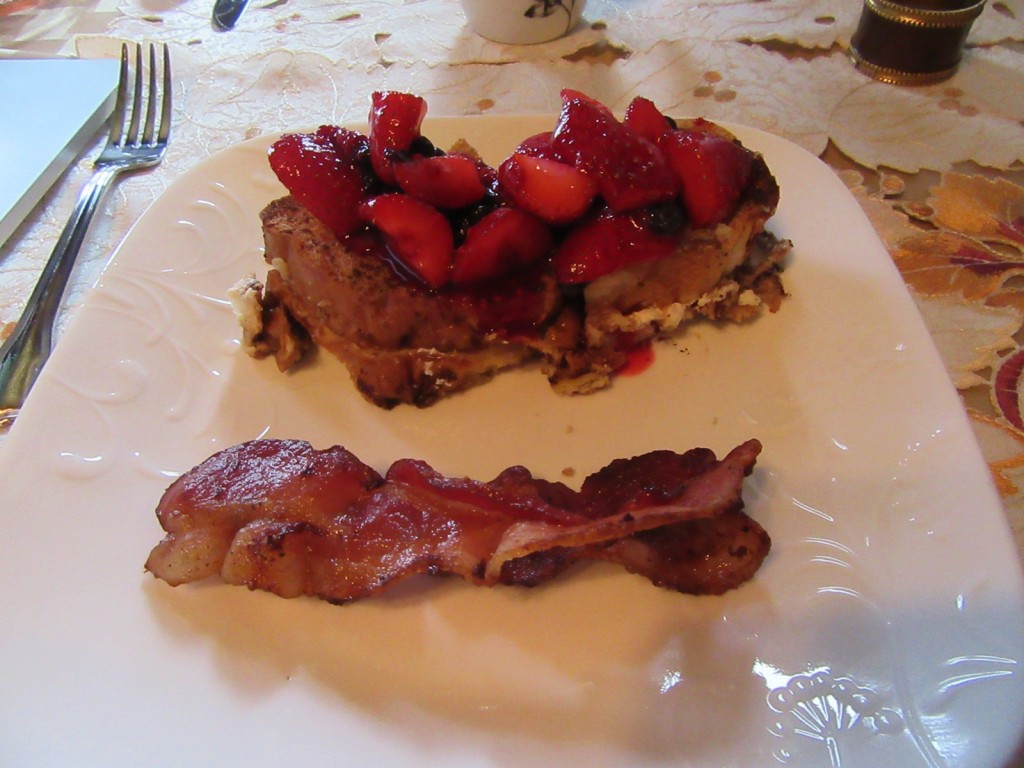 As you might expect from Jeannette's baking props, the morning's gourmet breakfast is exceptional – one of the best B&B breakfasts I enjoyed in nearly two weeks on the road in Maine. She and John will accommodate guests with dietary needs as well; just let them know ahead of time. Rooms from $139-$154 include a full gourmet breakfast, afternoon baked treats, complimentary cordials, parking and wi-fi.