Last Updated on March 11, 2021 by Editor
WHY GO: With the Farnsworth Art Museum, the new Center for Maine Contemporary Art, and 24 independent art galleries, Rockland Maine is a bona fide East Coast art haven, and a draw for explorers looking for something new to put on their walls.
Walking down Main St., you'll almost forget that you're in a waterfront town save for the screeching of gulls and clanking of sailboat rigging in the marinas a block over.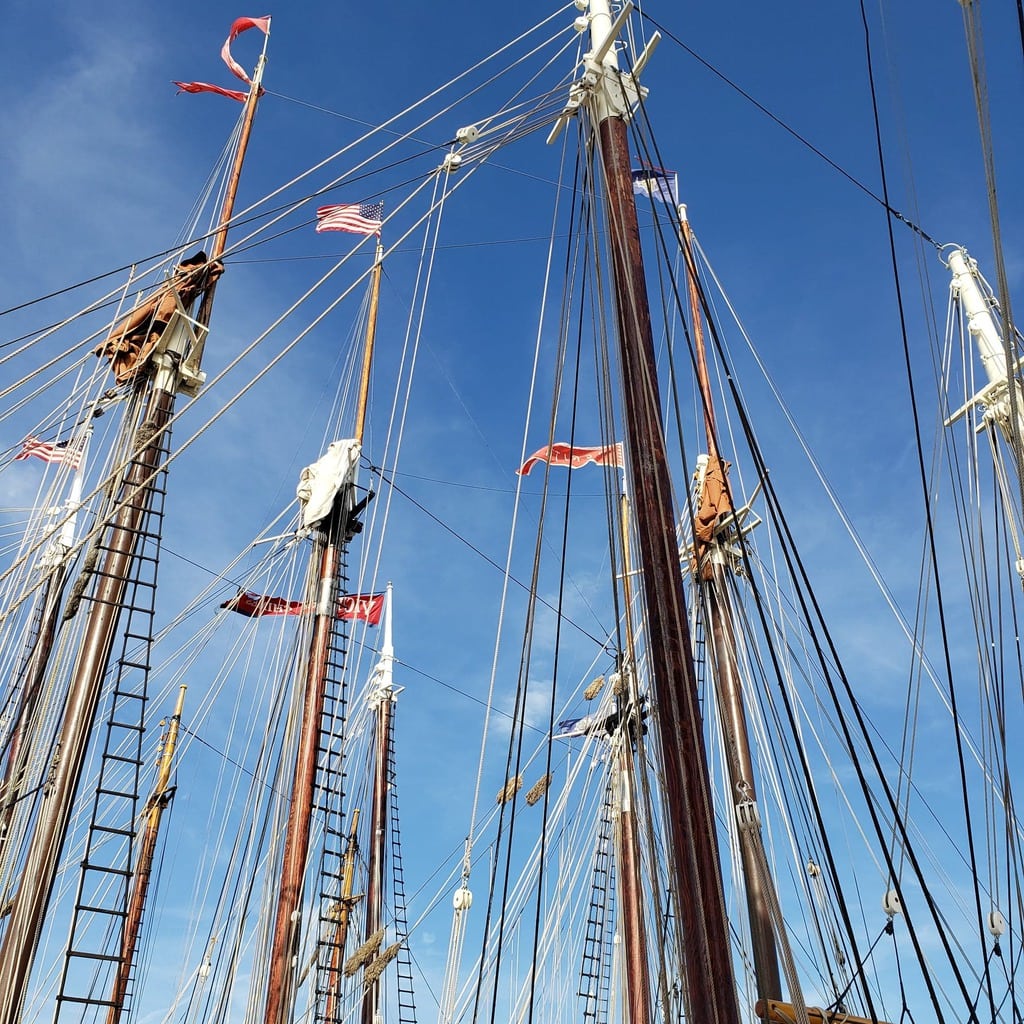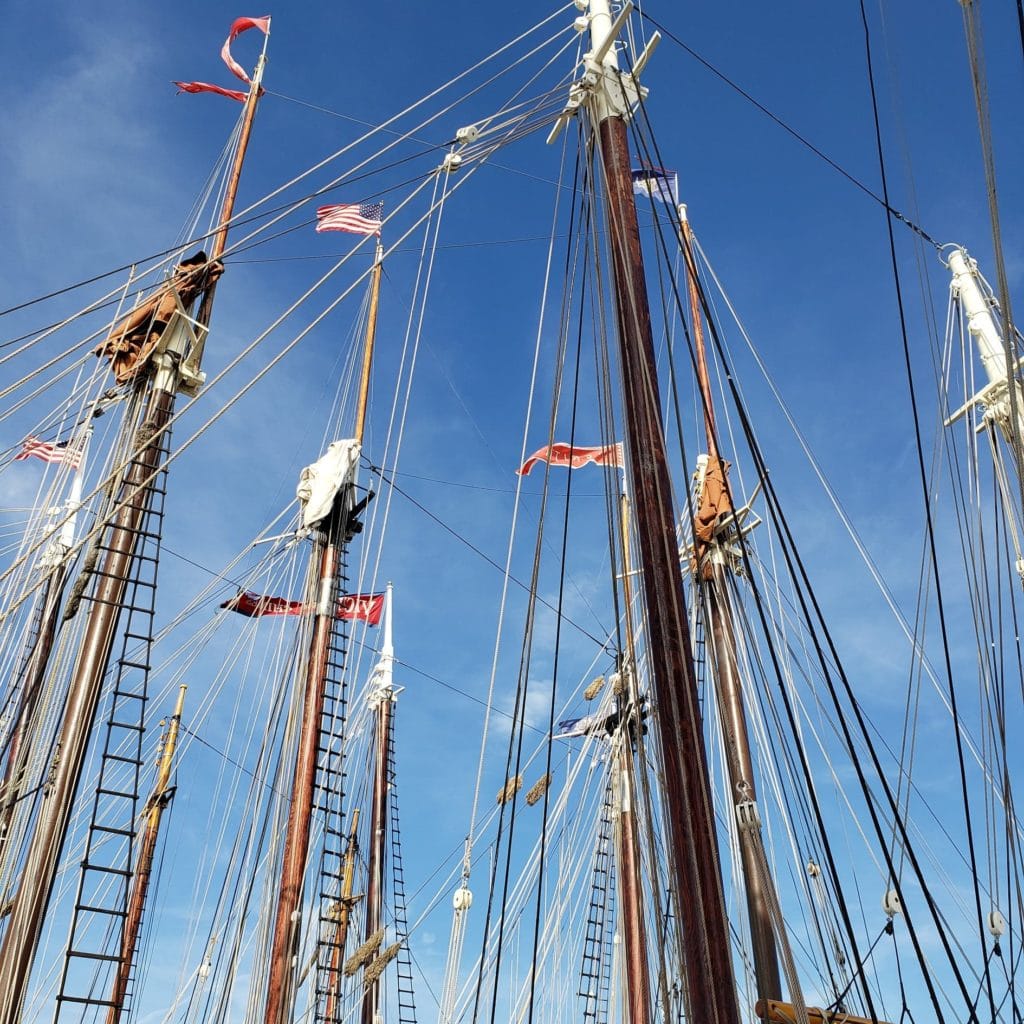 There's a quirky Lighthouse Museum nowhere near a lighthouse. And the Audubon Puffin Project Visitor's Center – right on Main St. is open to the public.
Stay in a phenomenal boutique hotel, 250 Main, created from the remnants of old ships. Read on to discover art old and new, and then bed down on a cloud in Rockland Maine.
Things to Do in Rockland Maine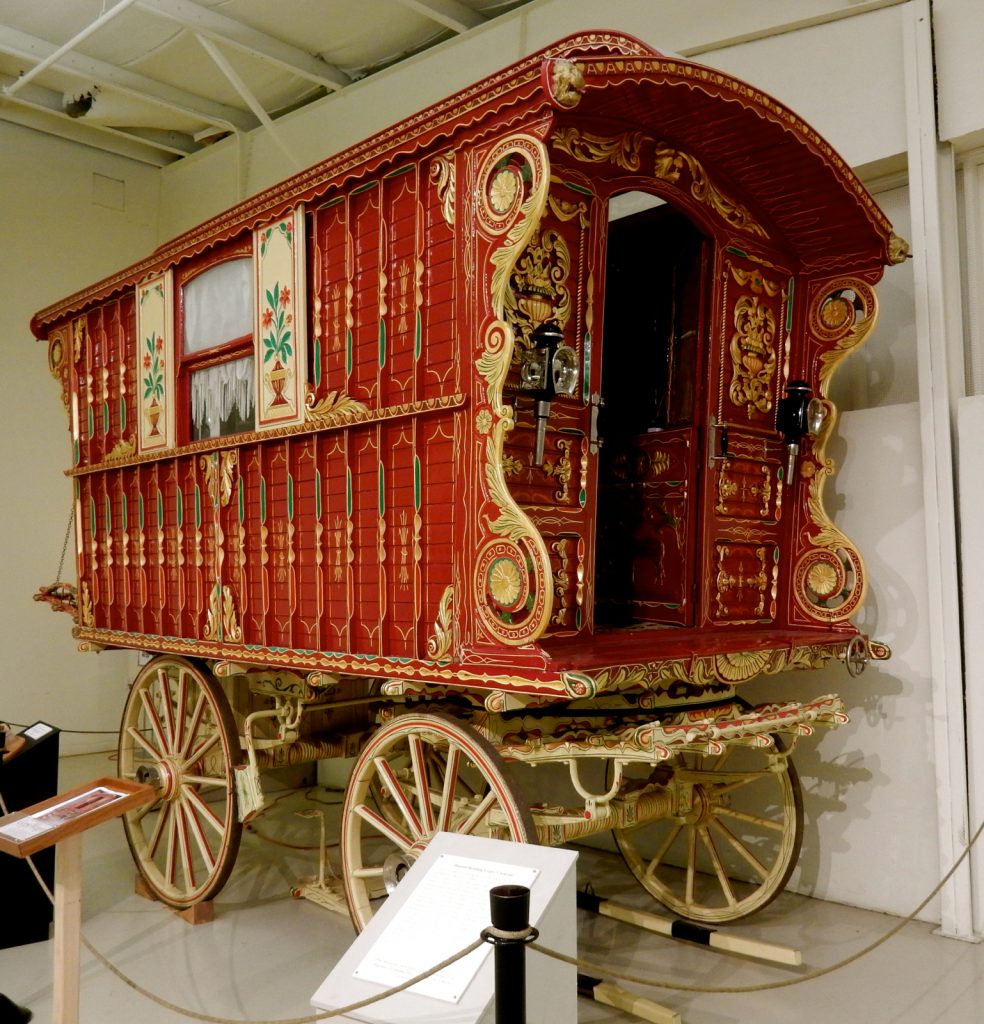 VISIT: Owl's Head Transportation Museum, Owls Head
This marvelous 70,000 sq. ft museum, just 5 miles from Rockland, celebrates the pioneering era of transportation. Though it's a cliché, there is something for everyone. Crammed with historic airplanes (reproduction of Kitty Hawk), bikes, motorcars, race cars, and even an ornate Gypsy Wagon, it's nirvana for vehicle geeks. Plus, visitors can watch mechanics at work in the garage.
Events, like junior model-racing competitions, truck meets, and auto auctions are held outside on the museum's vast property.
Just like those flying machines, the orientation video will also make your heart soar.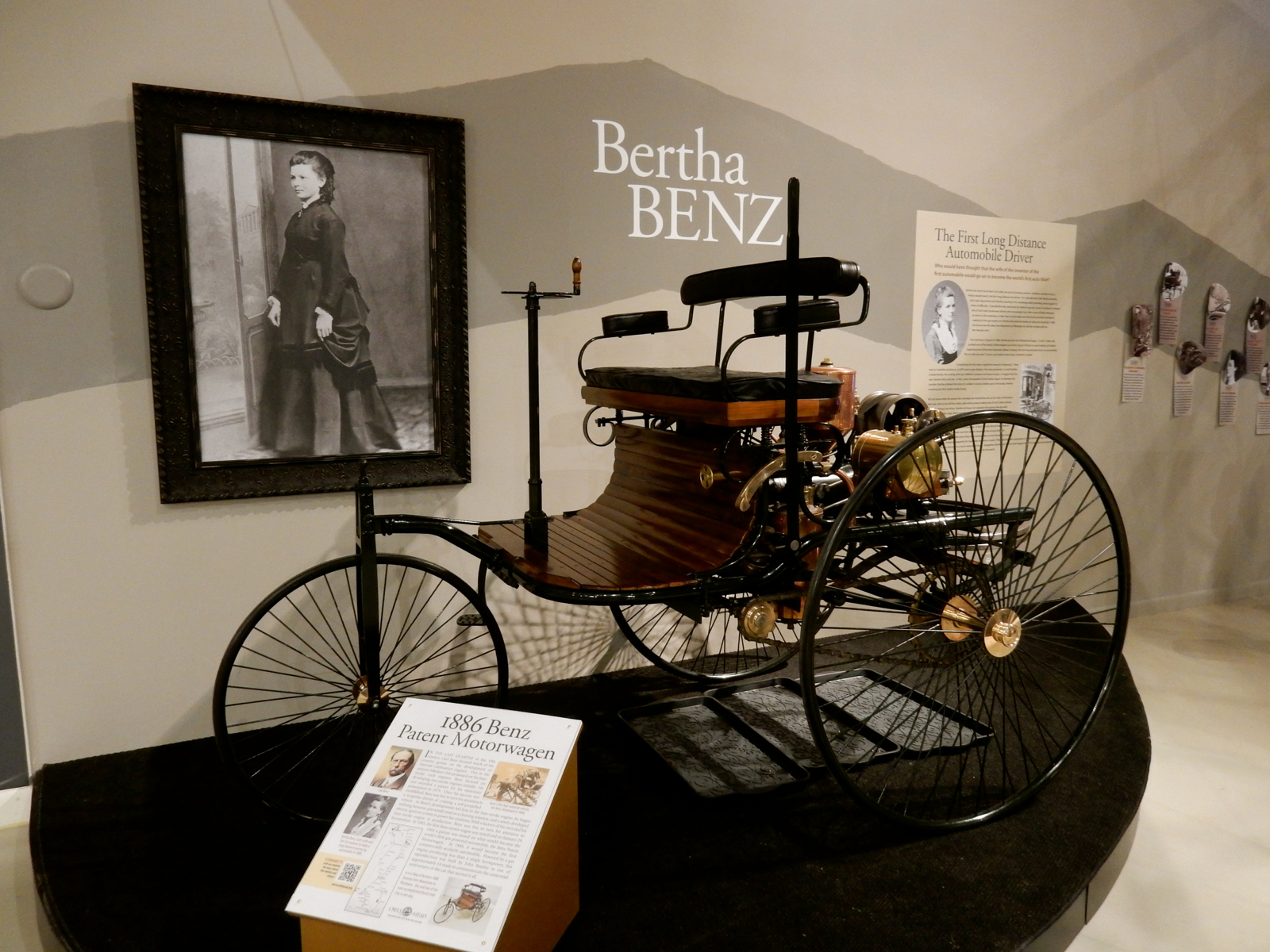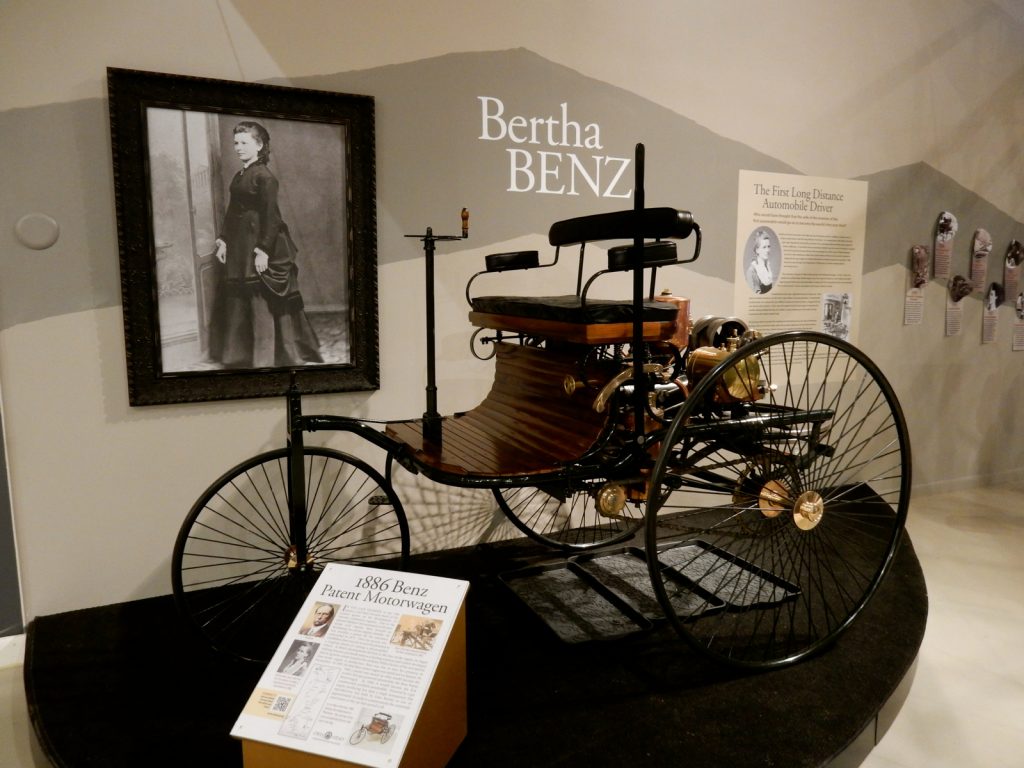 Yes, this place is cool. But what makes it more so is the signage and stories that accompany each gleaming, restored artifact.
I loved that women's accomplishments are celebrated here. Carl Benz may have invented the world's first gas powered automobile in 1888. However, it was his wife, Bertha, who surreptitiously took the jalopy on its first long distance (60 mile) "test drive." In order to visit her mother.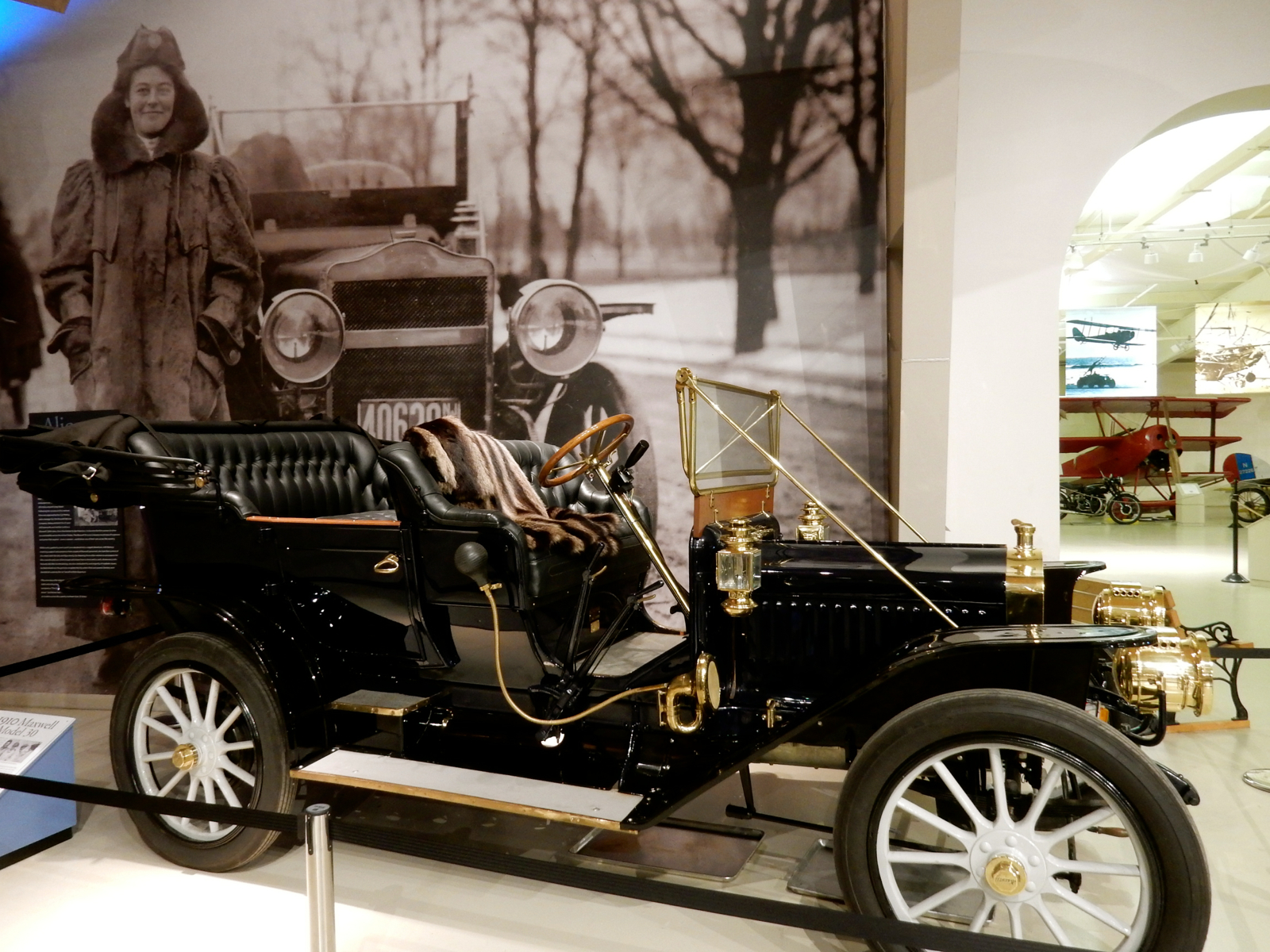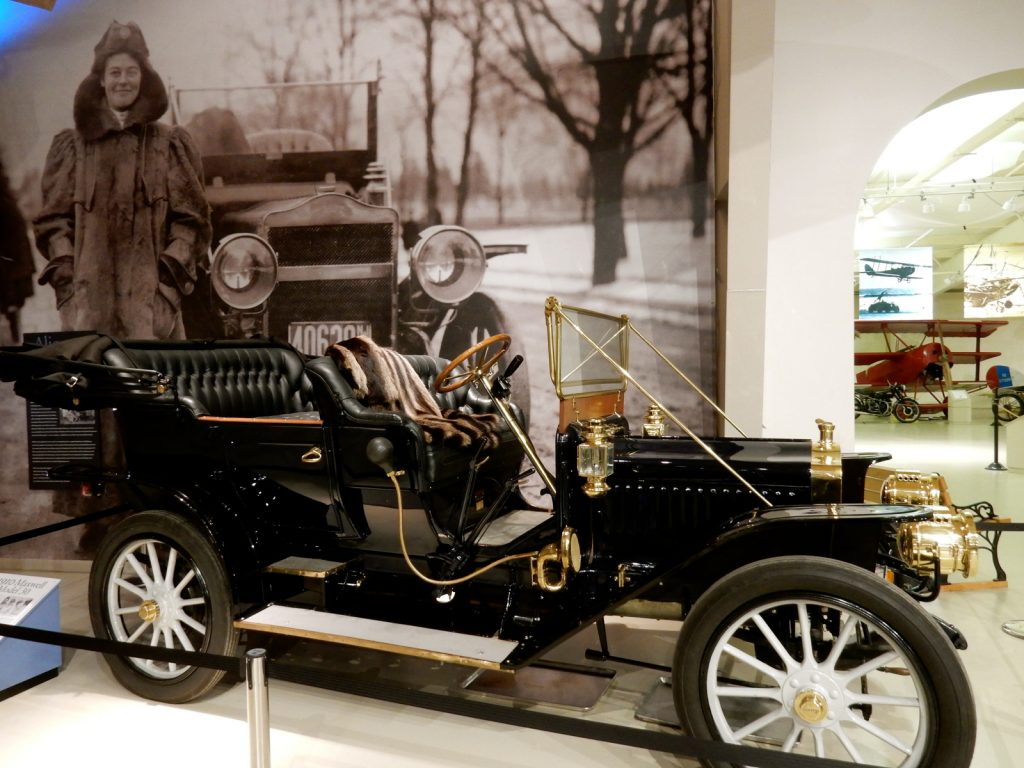 And in 1908, Alice Ramsey was the first woman to drive an automobile (with two other gal pals) clear across the USA. It took Alice and her friends 59 days to drive the borrowed Maxwell 3,800 miles, on mostly unpaved roads, from New York to San Francisco. $14 adults, kids under 18 free, open year round daily 10-5.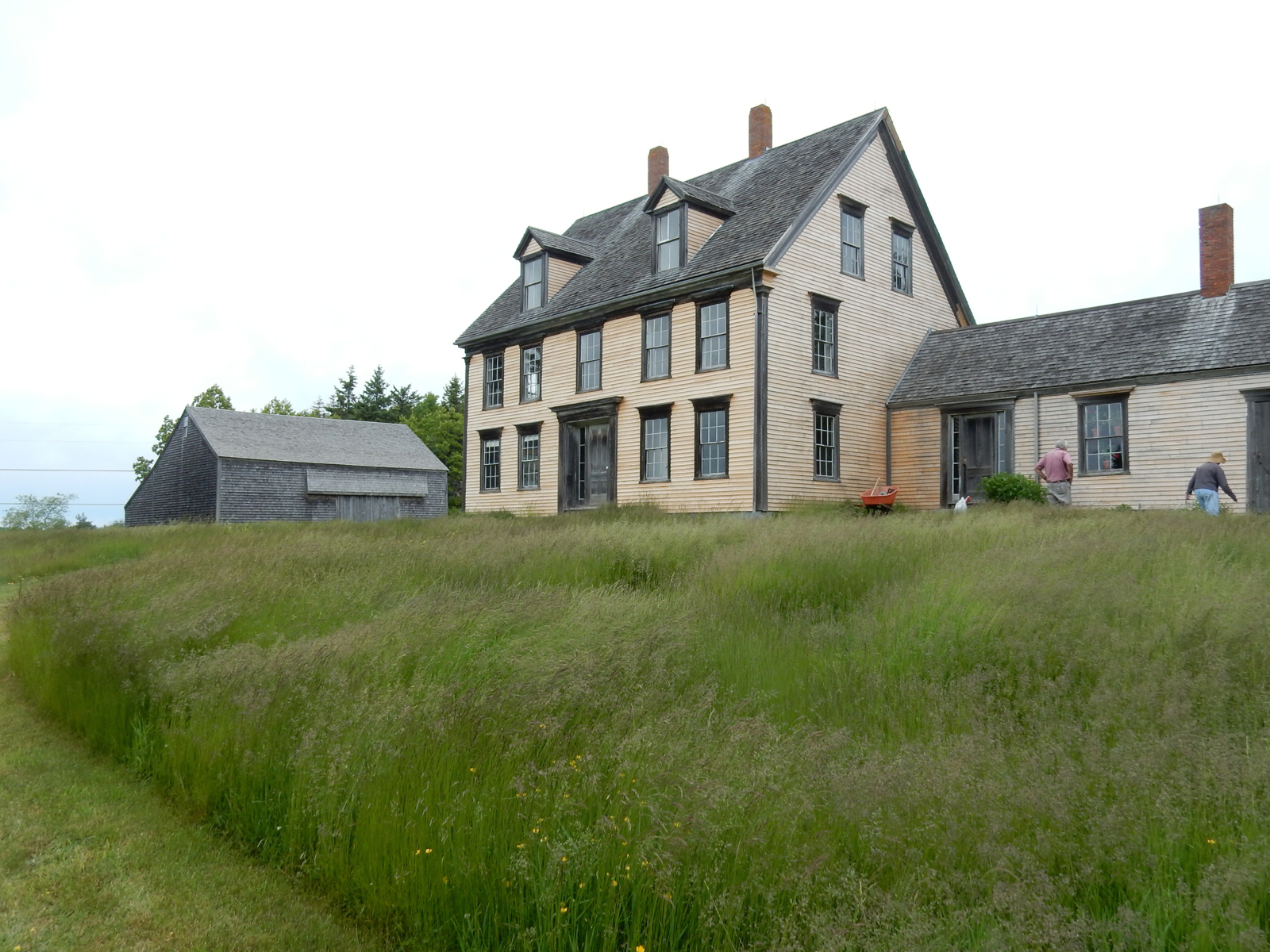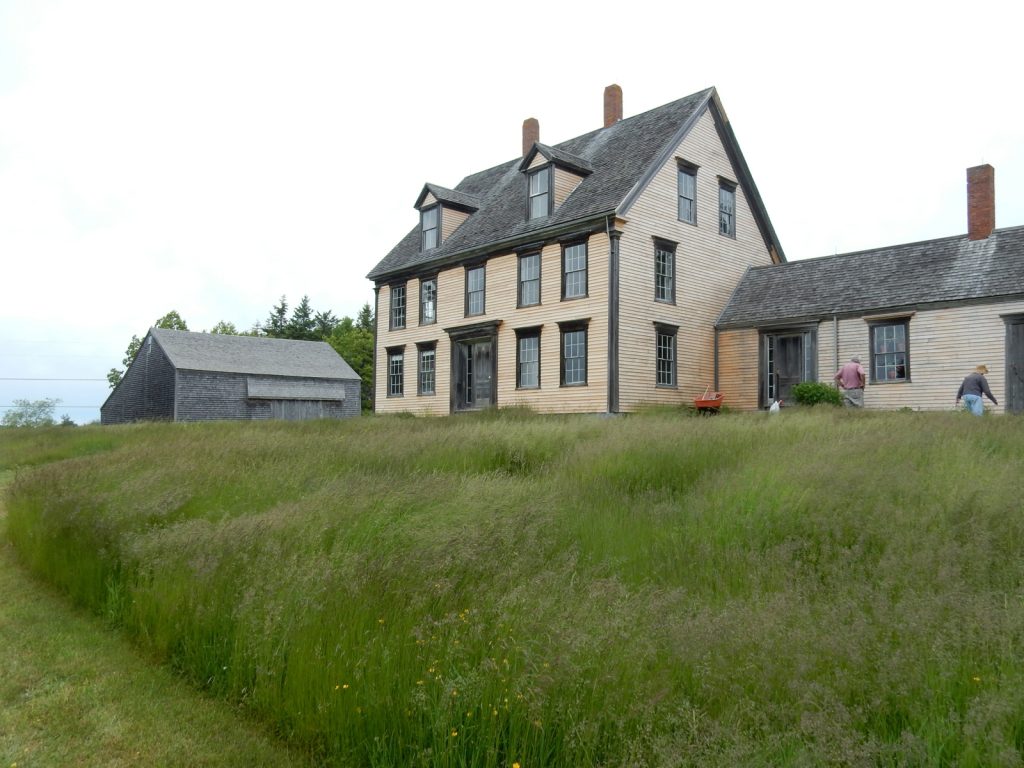 The interior of this stabilized ruin of an 1800's farmhouse is meant to evoke an Andrew Wyeth painting. This is precisely the point, as the famous artist painted his most famous piece– Christina's World, right here. (The original painting is owned by Museum of Modern Art in NY).
There's hardly any furniture in the place. And the only "art" you'll find here now are prints of Wyeth paintings tacked up near the still-life objects they represent.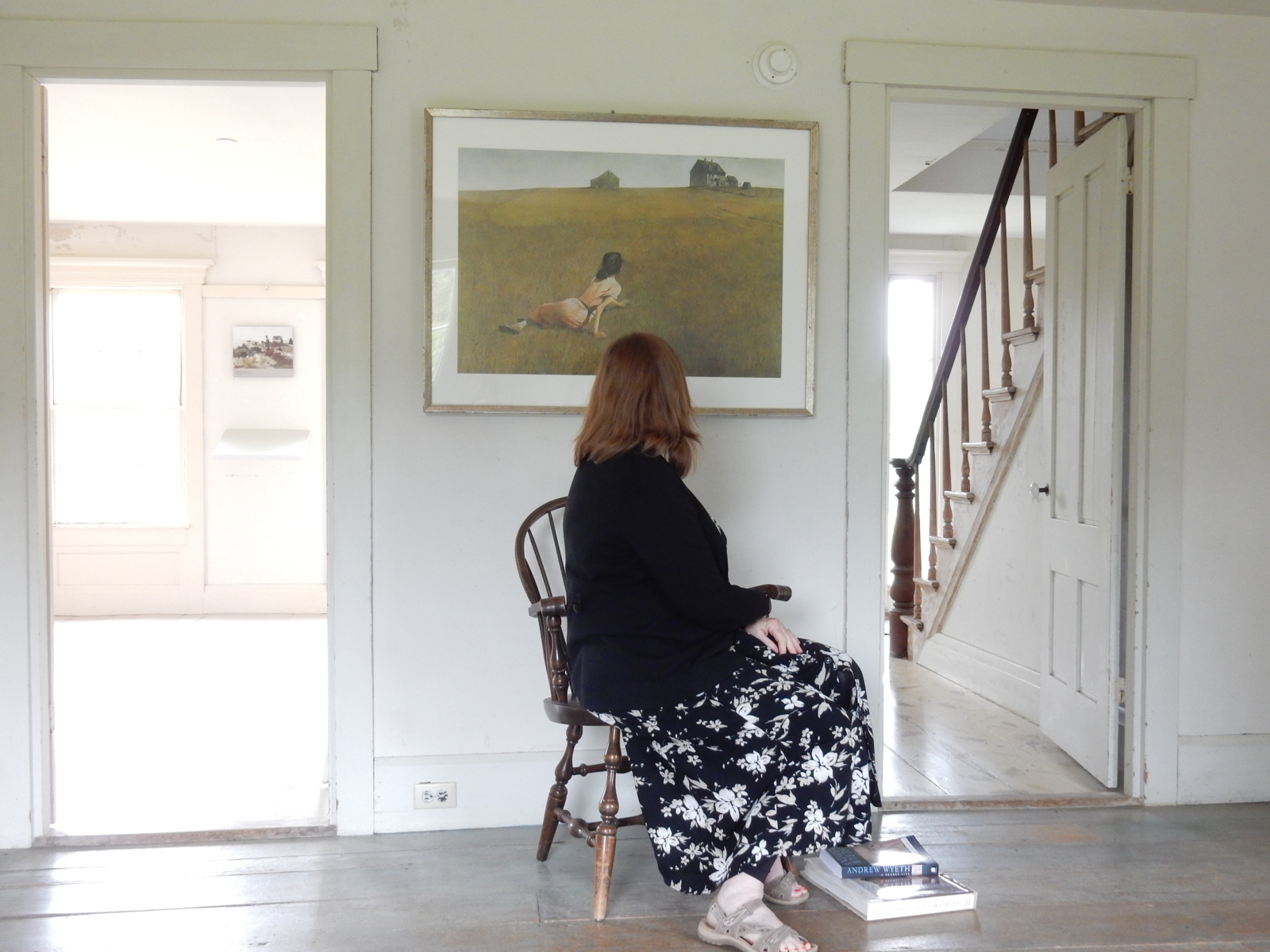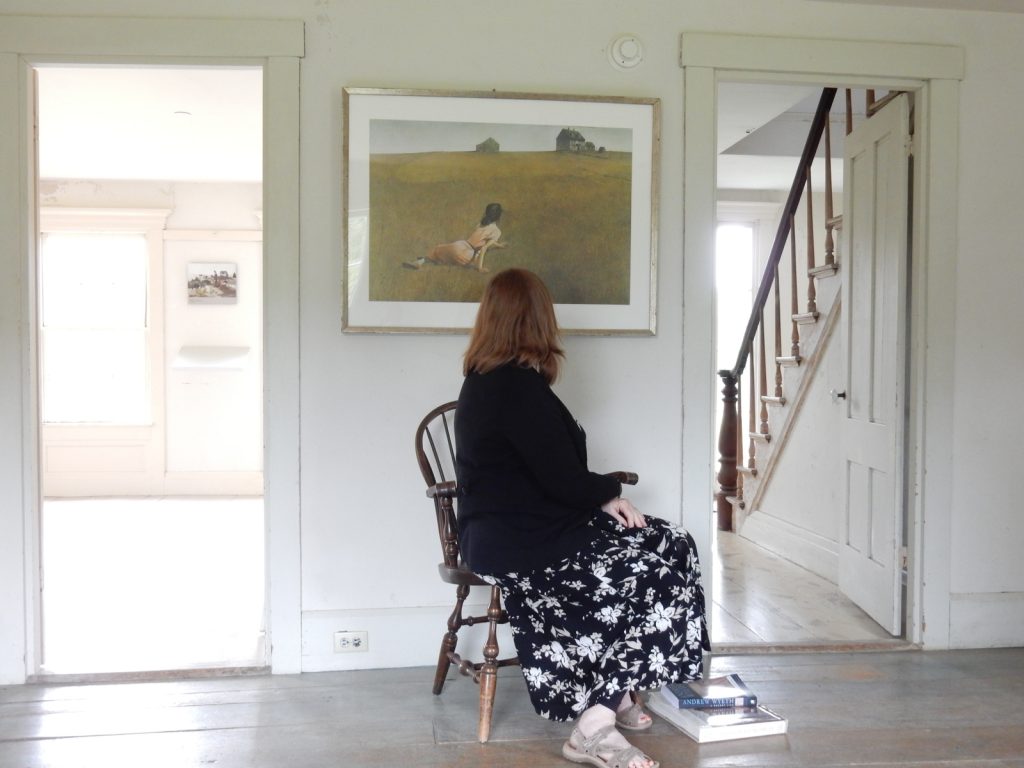 Christina lived in this home with her brother, Alvaro, after they inherited the property from their parents in 1929. Neither of them married. Alvaro never left the house. And Christina did only once – to see doctors about her deteriorating neurological condition (polio).
Yes, Christina was "crippled." And though dirt poor as well, she managed a social life and work-arounds to keep up with cooking and chores. The house had no plumbing. And heating it, Christina once said, was "like heating a lobster trap."
30 Minute Tour of Christina's World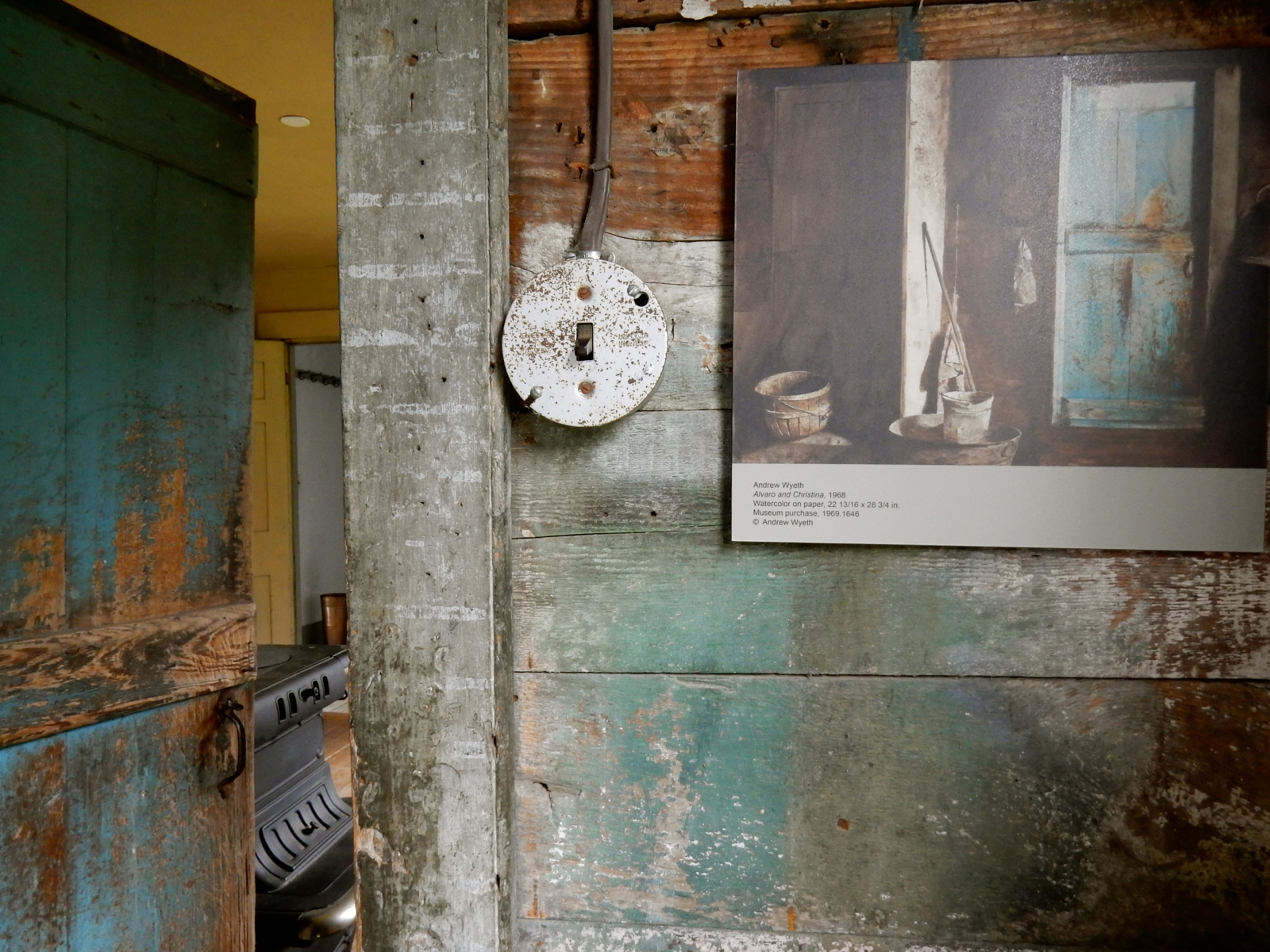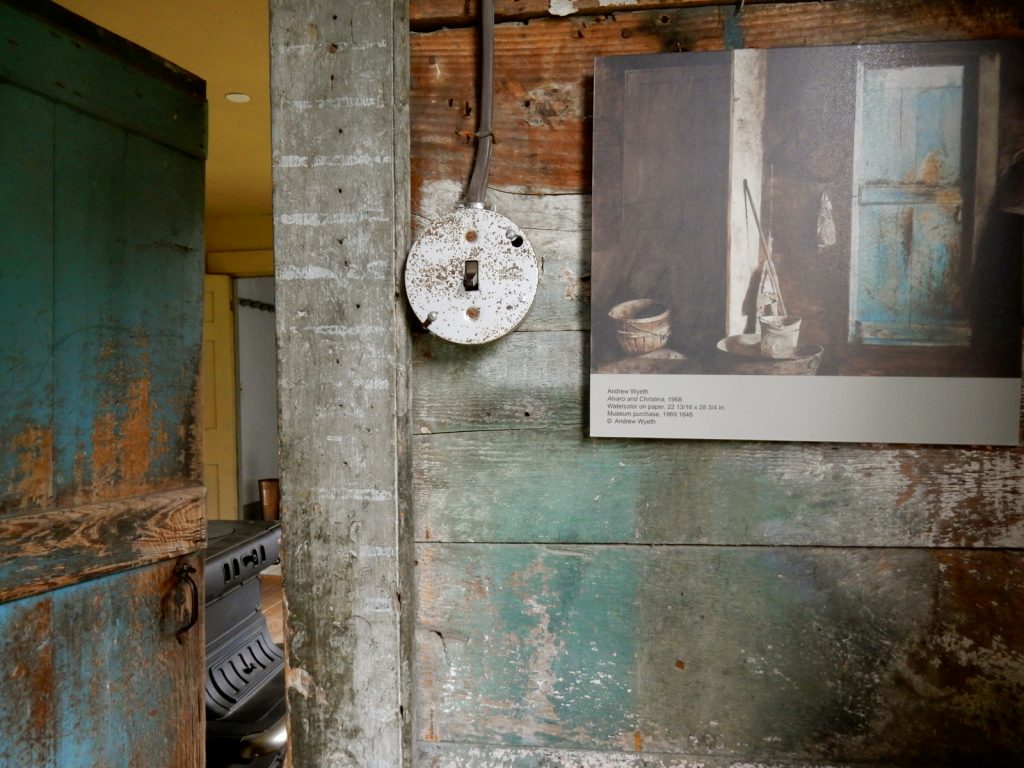 A 30-minute tour of the home is enlightening and engaging. It starts with a dialog. Guides ask visitors about his or her first reaction to Christina's World, "probably in middle-school." You're then asked to search for the "lies" in the picture, evident to all who actually come here.
While in the painting, the barn seems distant from the house, it's in actuality, close to it. There's no "Nebraska-prairie-like" expanse in the back yard. And Christina was in her 50's and heavyset when Wyeth rendered her a young girl on canvas. Evidently, in addition to being a brilliant artist, Wyeth was adept at manipulating emotions.
Andrew Wyeth was 22 when he met 17-year-old Betsy James, his lifelong wife, while visiting Cushing ME in 1938. Betsy introduced Andrew to her friend, Christina Olson, and they formed an instant rapport. Andrew found the rooms upstairs in the Olson home to be a perfect place to paint.
In fact Christina's World was prompted by a view from a second floor window of Christina pulling herself along the grass outside. Wyeth started and finished the painting here – which was rare as he generally would begin work in Maine during the summer and complete each piece at his home in Chadds Ford, PA in winter.
Andrew and Betty Wyeth's Gravesite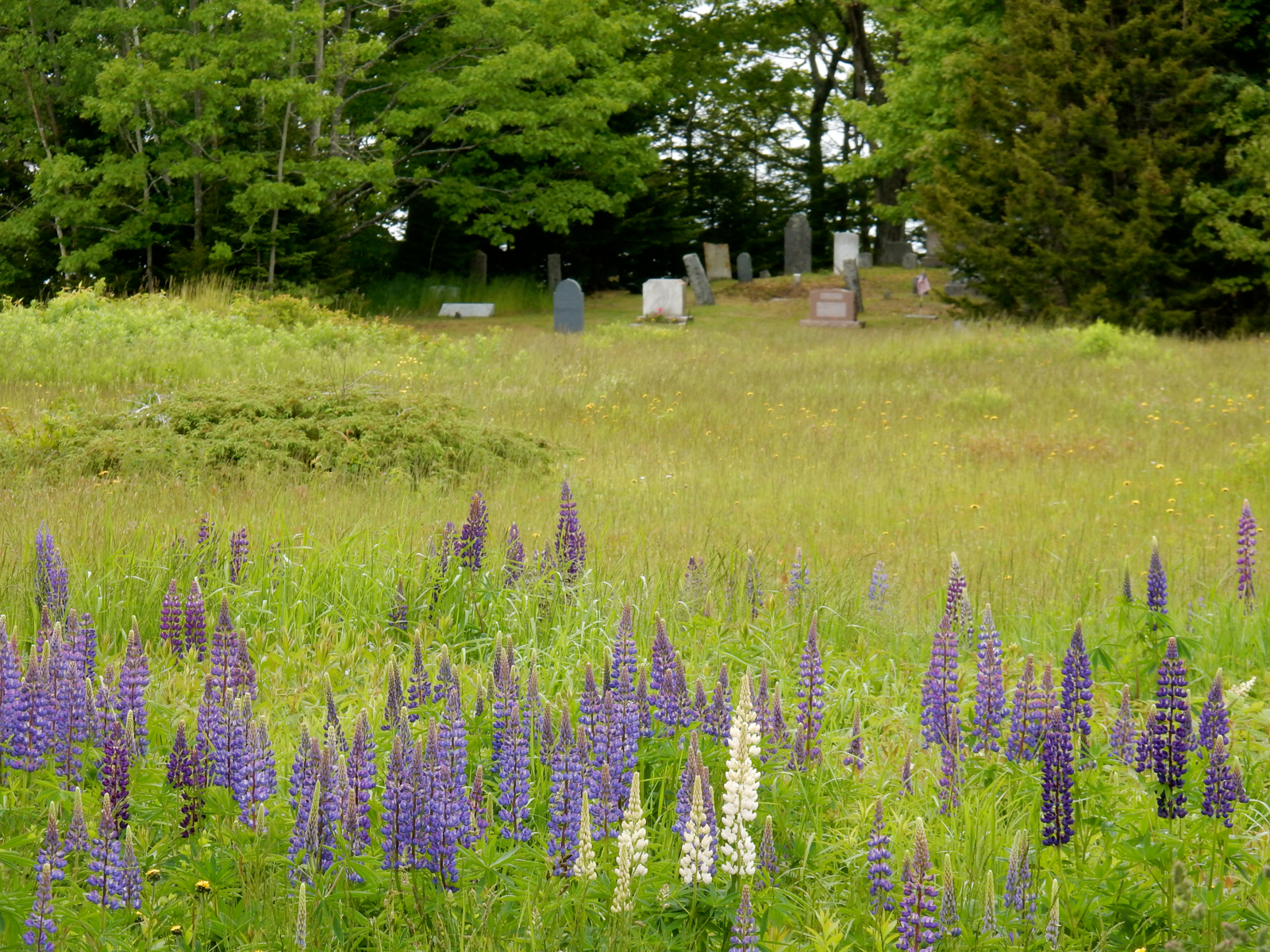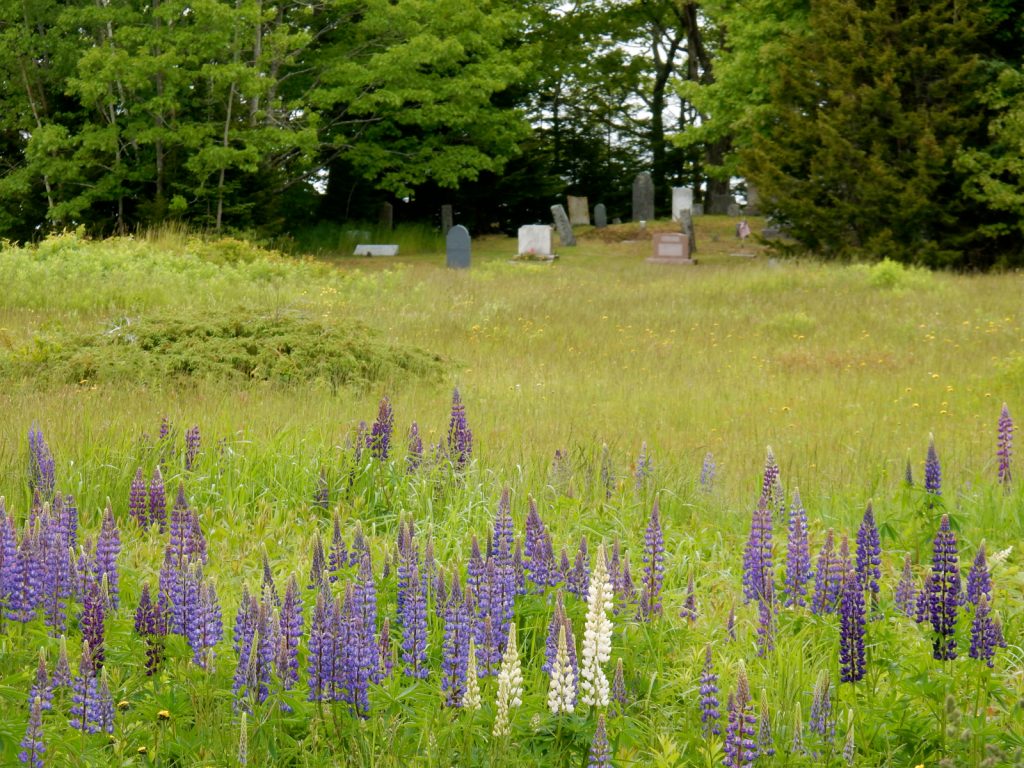 Alvaro died in 1968, Christina a month later – both in their 70's. They are buried in a family cemetery within view of the farmhouse. And, what most people don't know is that Andrew Wyeth, who died in 2009, and Betsy, who passed away in 2020, are buried right next to them. $20, includes admission to Farnsworth in Rockland. Open end of May through mid-Oct, Wed-Sun Noon-5 with tours on the hour.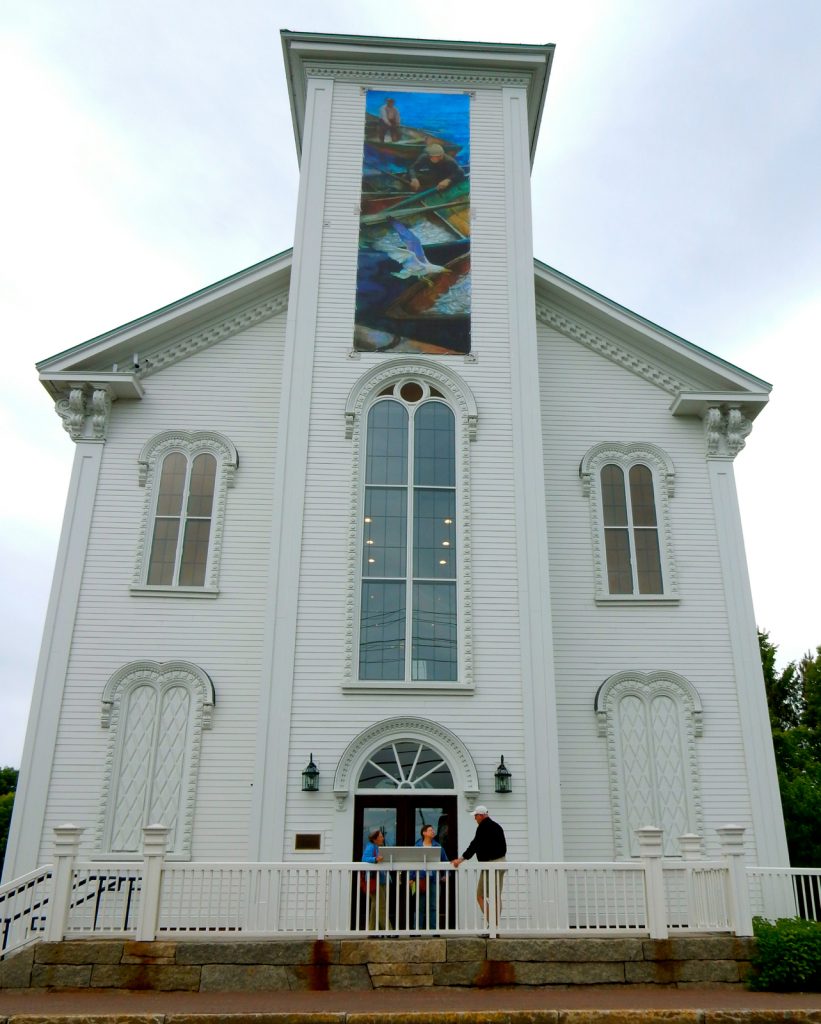 The Farnsworth is really an art complex as it's made up of a central building (on Main St.), the Farnsworth Homestead next door, and the church down the street, now devoted solely to Wyeth family works. (The Farnsworth also owns and manages the Olson House in Cushing).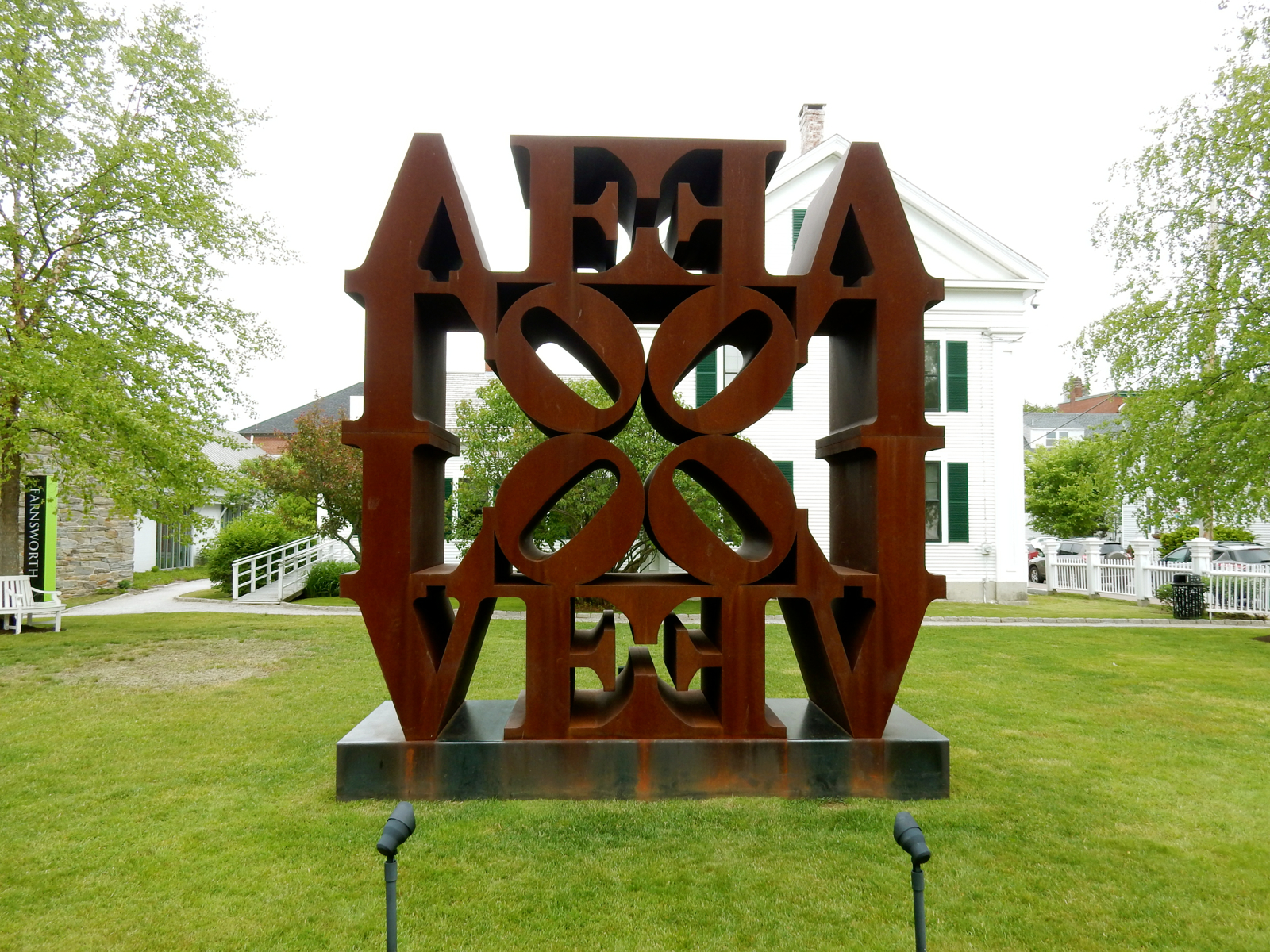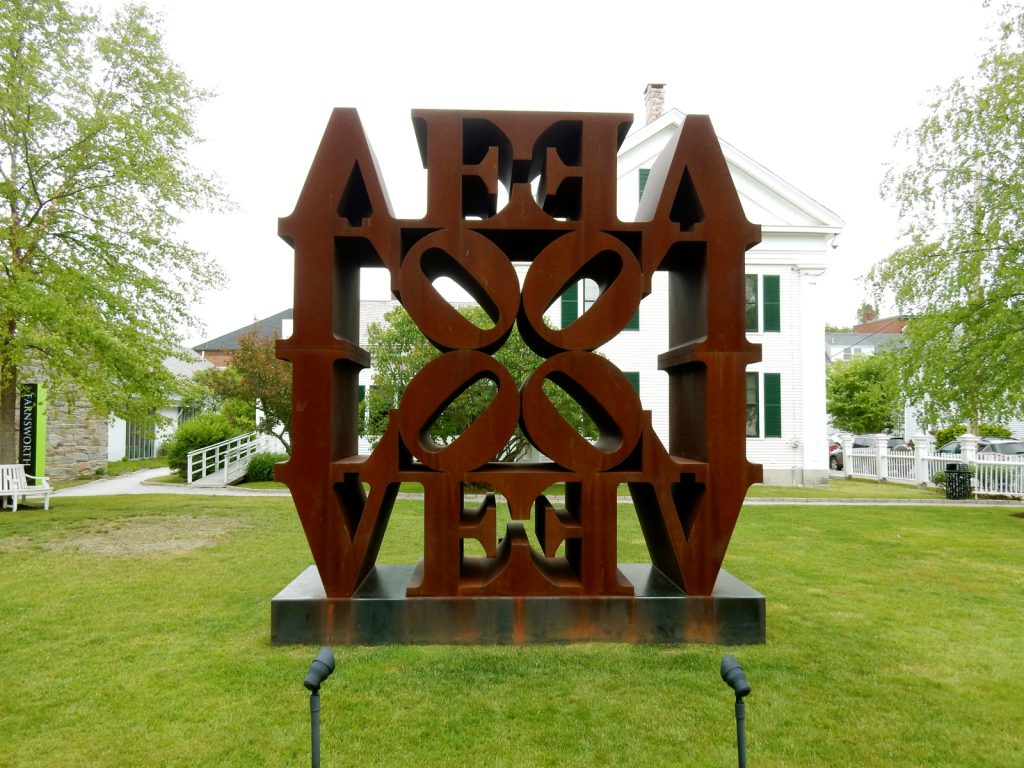 Galleries contain works that "celebrate Maine's role in American Art," though my favorite piece is in the tiny sculpture park outside: four Robert Indiana LOVE sculptures stacked together to form a cryptic whole. $15, kids under 16 free. Open daily 10-5 June – October. Check website for hours at other times of year.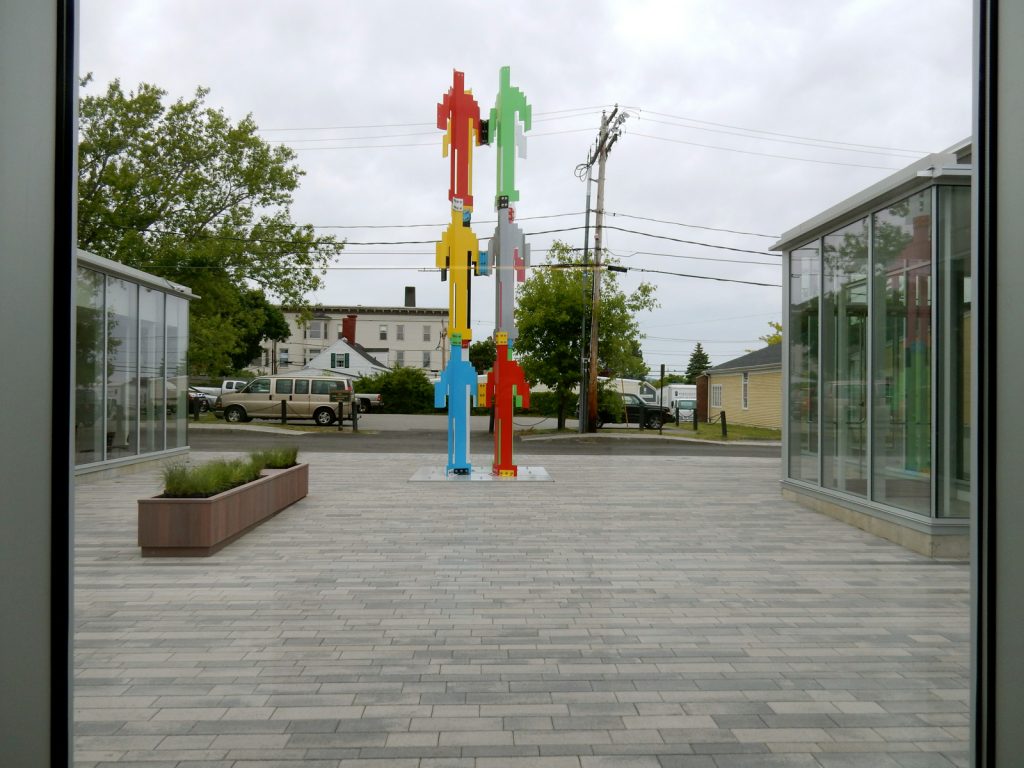 Although its brand new digs opened in 2016, CMCA, launched in 1952, is the longest running Contemporary Art Association in Maine. In 1967, the Center moved to a repurposed firehouse in Rockport, but was, according to board members, "too out of the way."
This location, in a renovated garage, is right in the midst of Rockland's downtown, and with its open façade draws pedestrians from the community in.
Adding to the artsy allure of Rockland, this stunning, glass building, designed by Maine local, Starchitect Toshiko Mori (who also designed the Darwin Martin House Visitor's Center in Buffalo NY, and dozens of other private and public structures around the world), the "non-collecting" CMCA works well with the Farnsworth, but does not overlap.
Cutting edge, experimental and "out there" works are exhibited in three sunlit galleries with polished concrete floors to ease the movement of exhibitions that will change four times a year. Open June-Oct. Tues-Sat. 10-6, Sun 1-6, First Fridays 10-8. Nov-May Wed-Sat 10-5, Sun 1-5. $6 adults, kids under 12 free.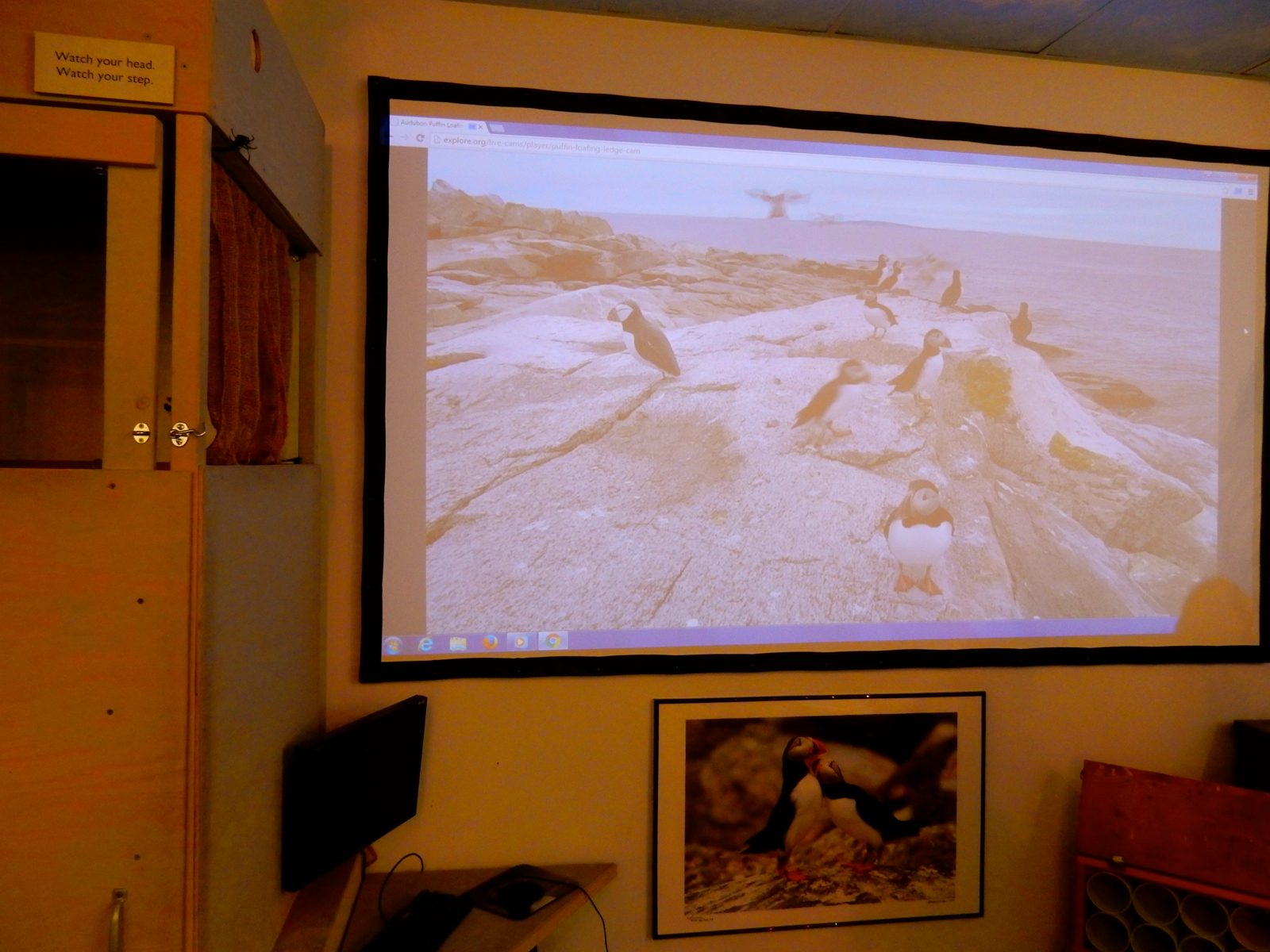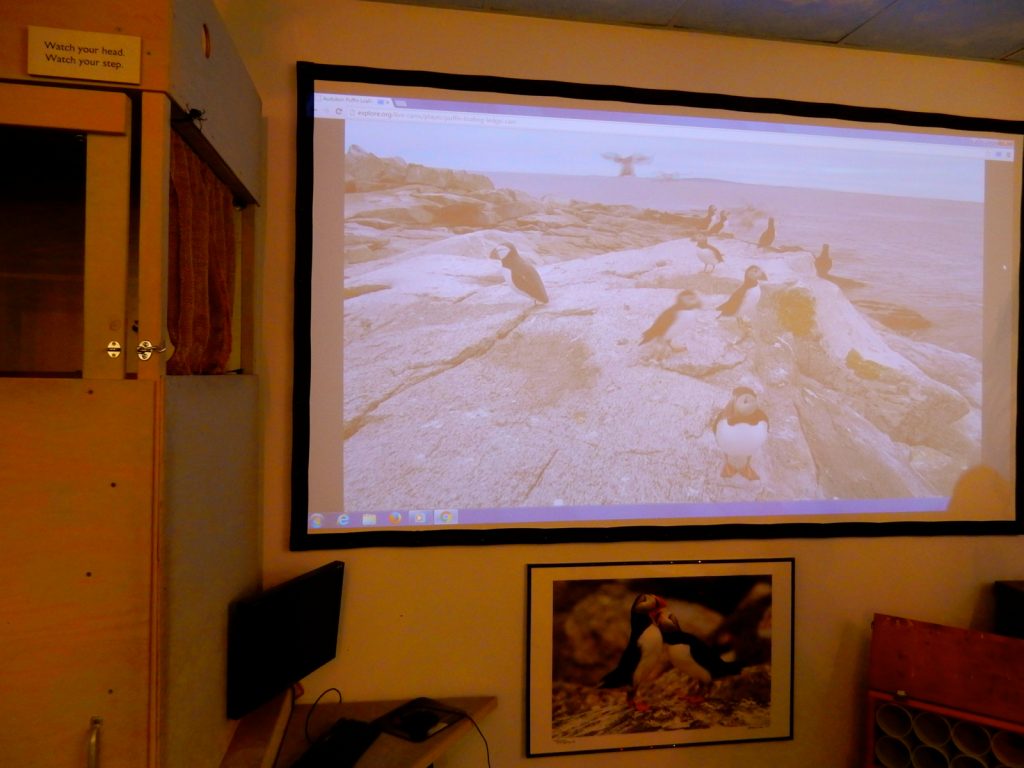 A Main St. storefront Audubon outpost, the Puffin Project Center summons visitors to learn about the steps taken to reintroduce Puffins to the coast of Maine, where they once thrived and then disappeared. It's a heartwarming story told in a 20 minute video, which all are invited to watch.
Puffins were once prevalent in the Gulf of Maine until women's desires turned toward hats with large feathers in the late 1800's. Over five million birds a year were killed for the fashion trade. But in 1981, scientists hatched a plan to bring Puffins back after 100 years, using decoys and audio recordings.
Though the Puffin's natural predator, Herring Gulls , still snap up Puffin eggs and chicks, the Puffin Project has been successful in bringing these bouncy, black and white bodied, colorful-beaked cutie pies back to the Gulf Of Maine. There are now three rookeries – the largest with 500 nesting pairs – off the coast. And you can watch those on Seal Island in real time HERE. $5 donation, Open daily June-October 10-5 (till 7pm on Wed),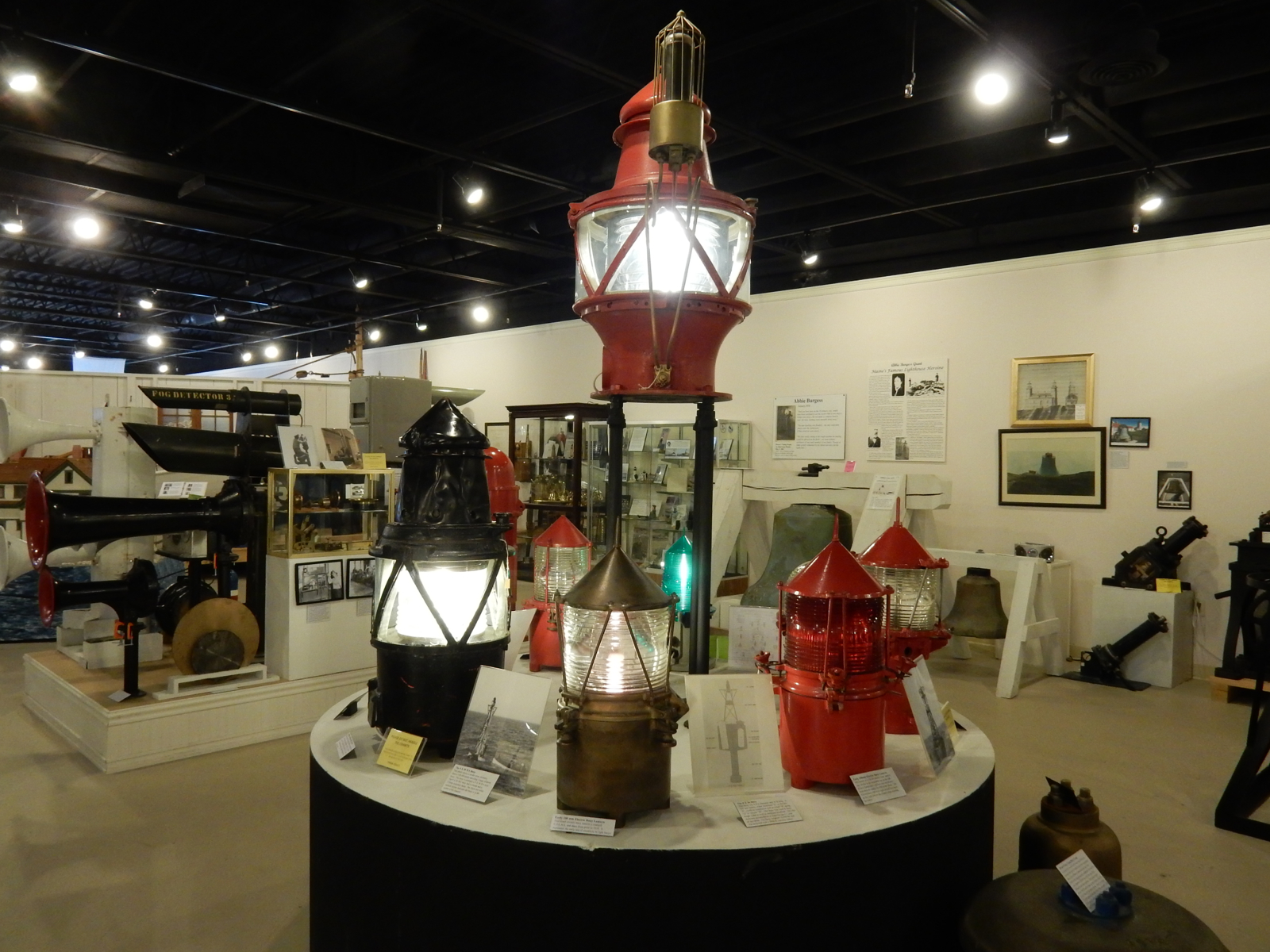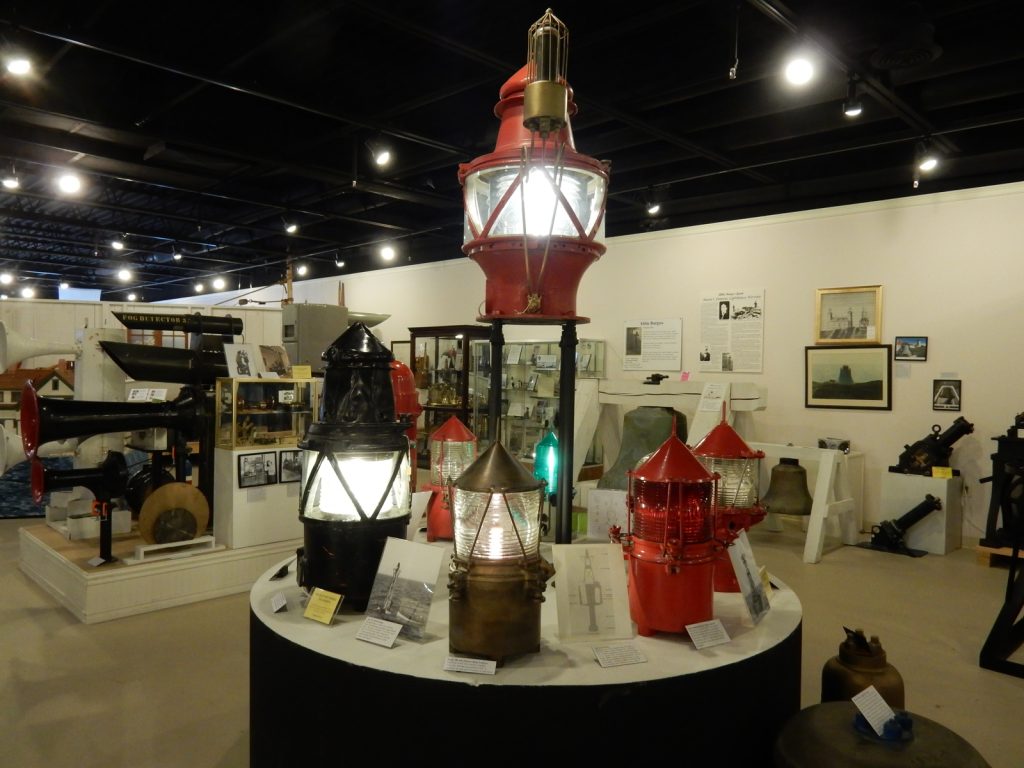 Inside the Chamber of Commerce building, this glass case museum honors the Life Savers, Coast Guard and heroes who guard our shores and help mariners in trouble. Yes, it's a bit hokey, with plastic mannequins and all, but it's a real tribute to the people we don't give much thought to, when we Instagram lighthouses and snap our photos. It's also got a huge collection of Fresnel (pronounce fre-nel) lens. Open Memorial Day through October, Mon-Fri 10-5, Sat, Sun 10-4. $8 adults, kids under 12 free.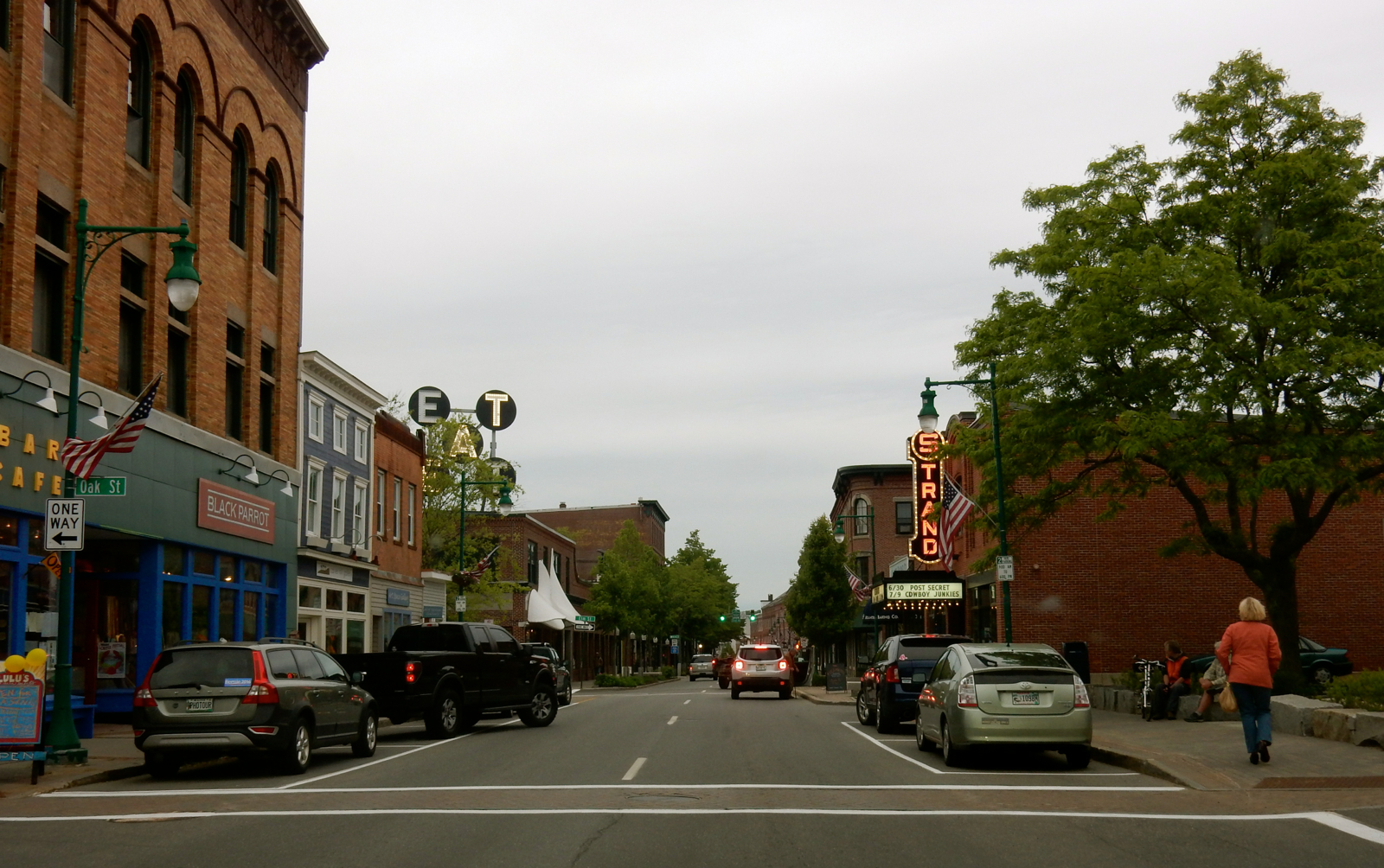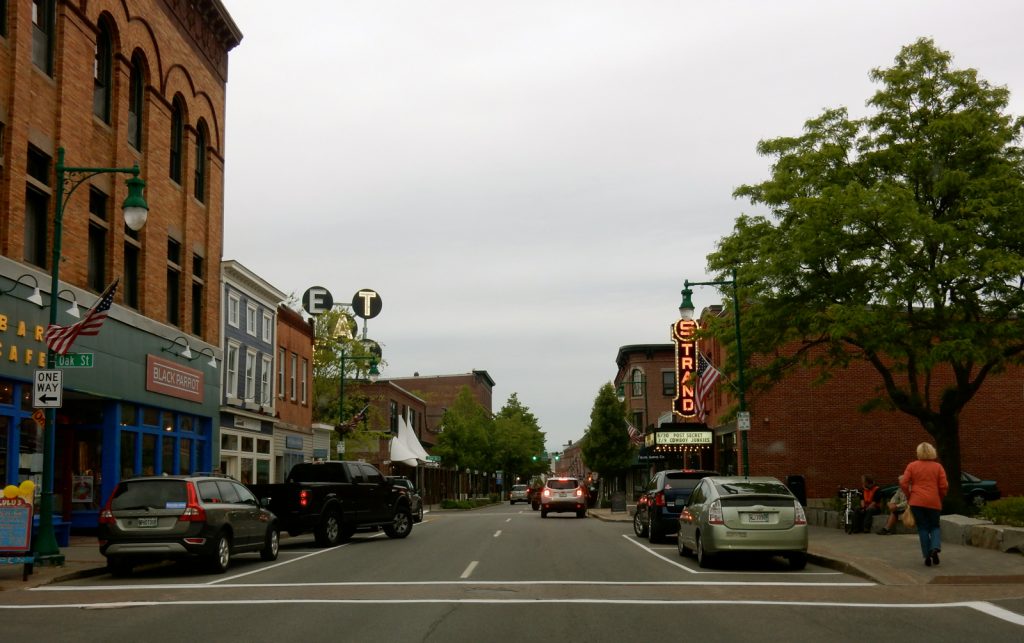 SHOP: Art Galleries, Rockland Maine
There are 24 art galleries in downtown Rockland – an incredible number for the size of the town – and each worth consideration. You may just find a painting for that annoyingly empty wall.
Restaurants in Rockland Maine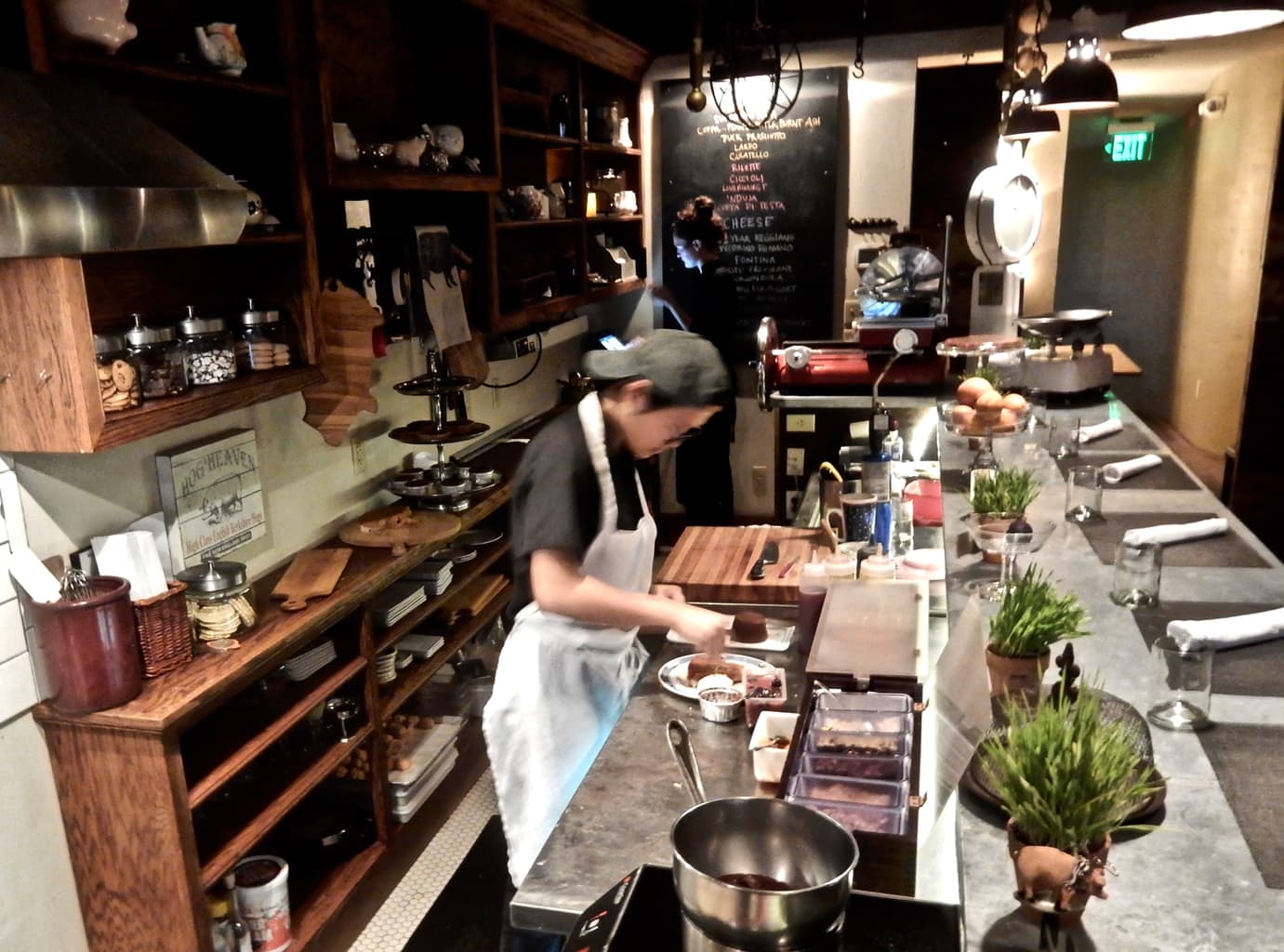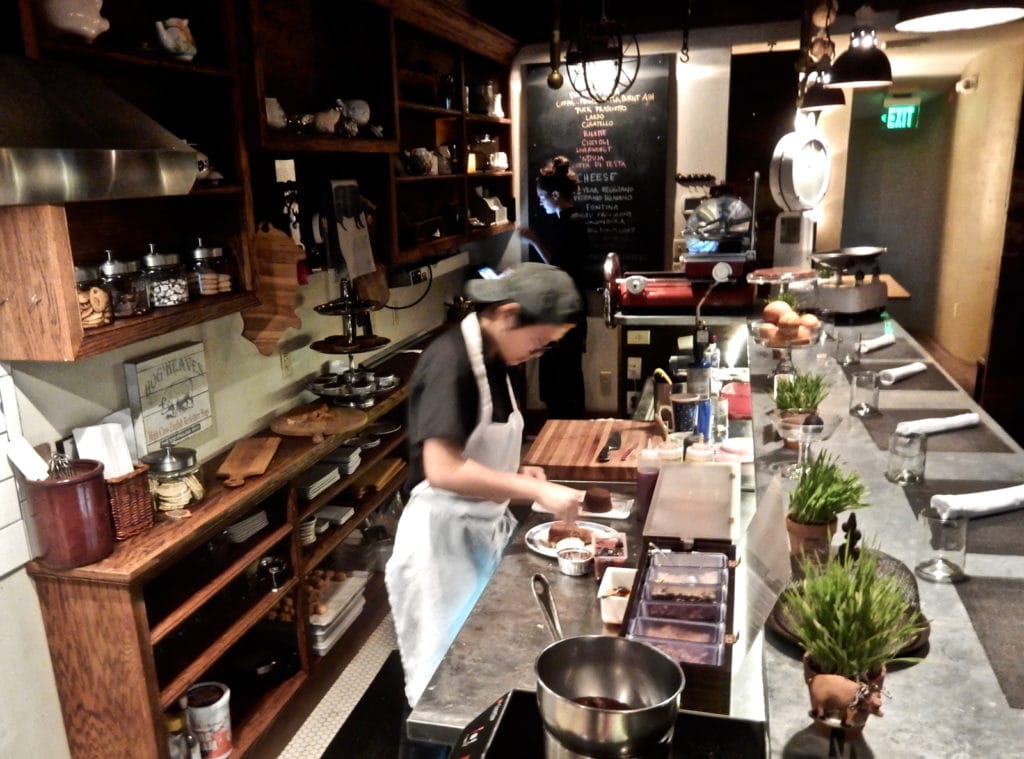 To be considered "The Best Restaurant in Maine," one has to overtake the density of distinguished eateries in the foodiest of Maine towns, Portland. In many minds, Primo has done just that. Though many also say that Rockland Maine is becoming the new Portland, comestible-wise.
In a home just outside of downtown, chickens and pigs out back, Chef Melissa Kelly has presided over her cozy backyard-to-table Italian restaurant for nearly 20 years. I tasted what the fuss is about, and can honestly say I've never scarfed up a dish of Cavatelli & Parm with Marinated Chicken Thighs and Pea Shoots with such ecstasy and abandon.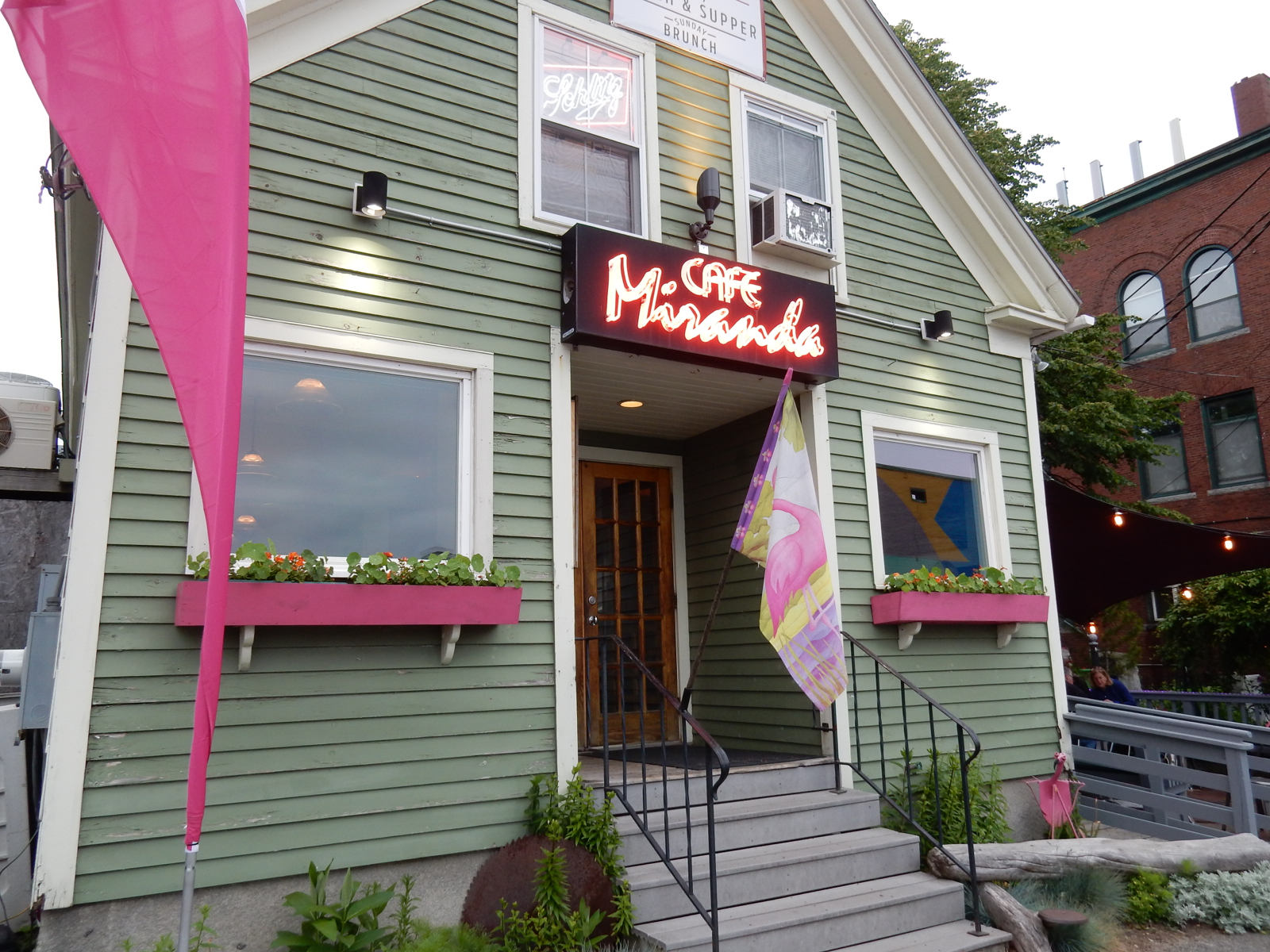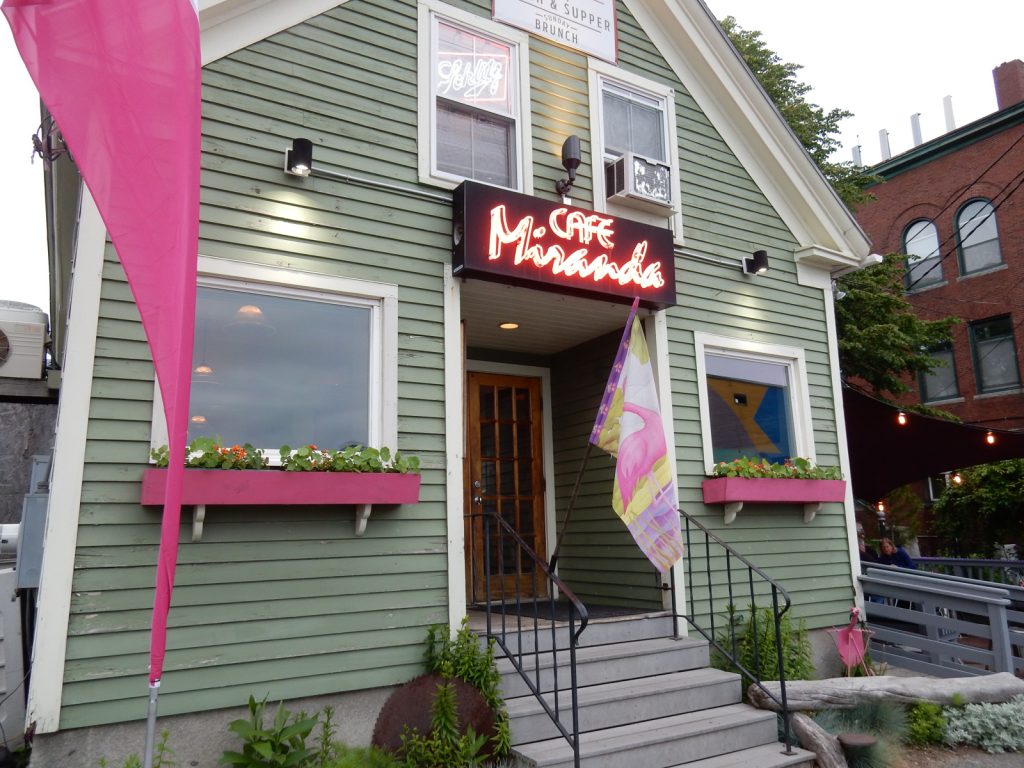 Fun and funky, this pink-walled dining room draws an eclectic crowd, from young couples to white haired lovers, to multi-generational groups. The menu is as large as the dining room is small, and eminently fun to read: "General Sam's Honky-Tonk Eggrolls" ($14), "50 MPH Tomatoes" ($11.50) – Miranda's great version of fried green tomatoes – and larger Asian-Southern-Italian Comfort Food dishes in the $19-$29 range. It's boisterous, and the food is good, to boot.
EAT: Locals recommend
Fog Bar for live music. Duck Wings, and "great beer." Ada's Kitchen for traditional Italian, especially the Spaghetti All Carbonara. Sammy's Deluxe for House Made Smoked Haddock. North Beacon Oyster for oysters and "great Crispy Chicken Sandwich." Suzuki's Sushi Bar. In Good Company for innovative tapas and extensive wine list. And seasonal outdoor lobster roll shack, Claws.
Hotels in Rockland Maine
Ever since it opened in 2016, 250 Main has won raves from guests. And no wonder. Like any great boutique hotel, design elements are not only pleasing to the eye, but to the body and heart as well.
The hotel's owners, Cabot and Heidi Lyman, also own Lyman Morse Boatbuilding. They employed workers from their boatyard to construct the hotel. Evidence of yacht design, building, and structural elements can be seen throughout each of five floors. 250 Main is, in all respects, a fabulous place.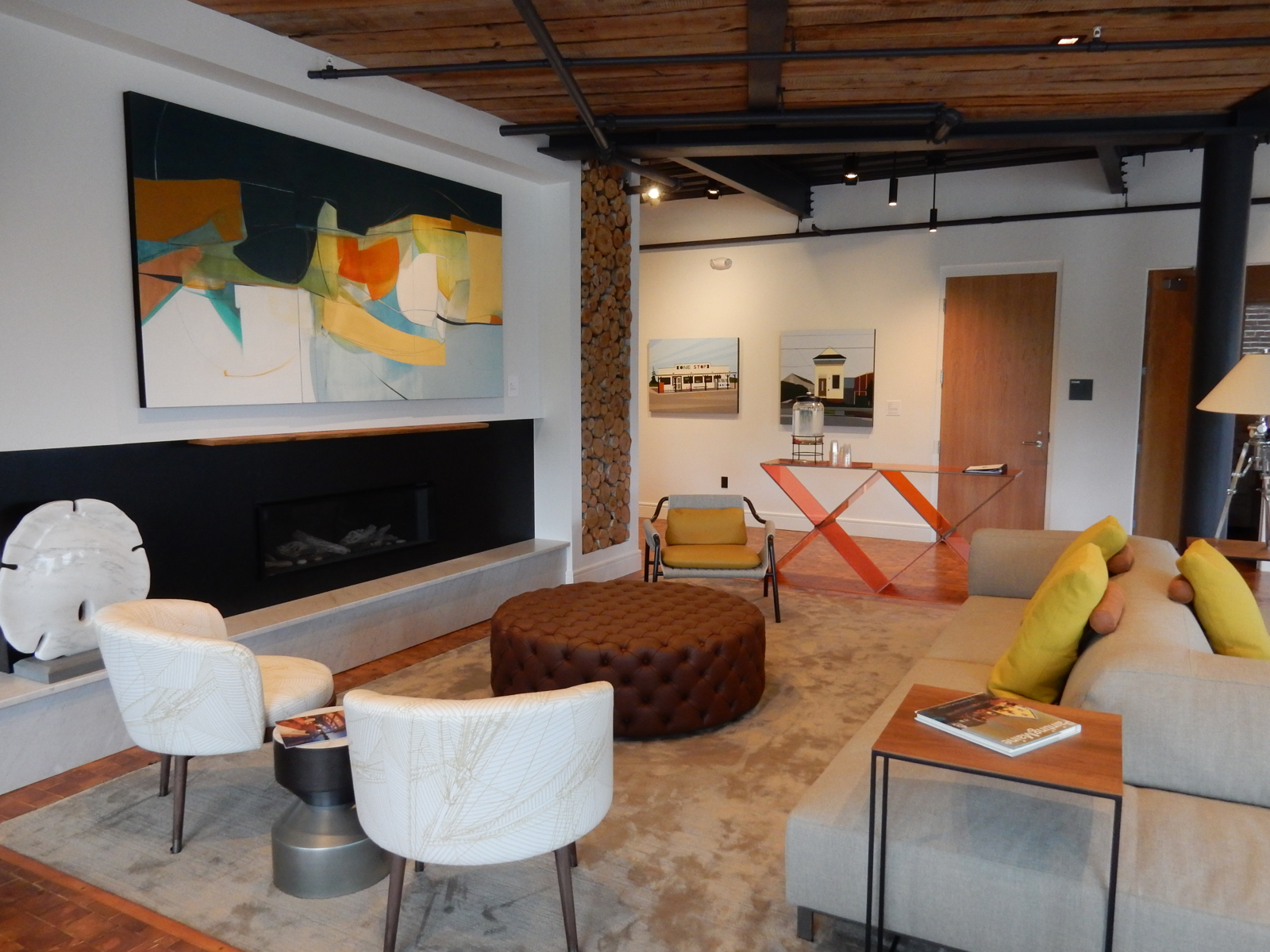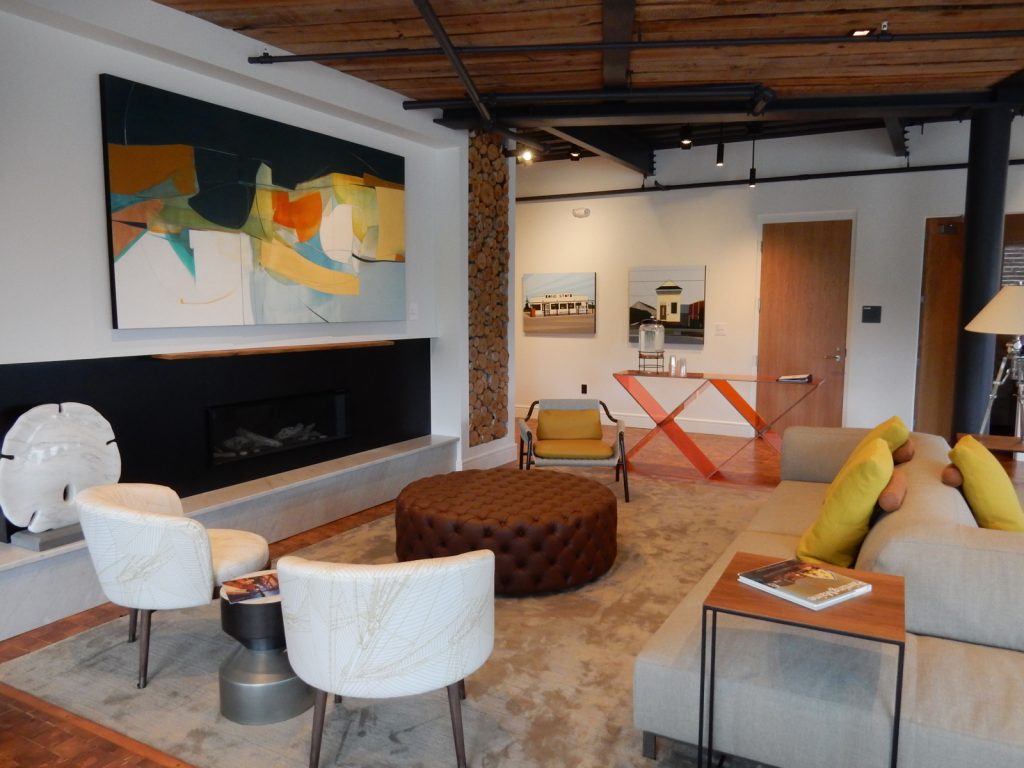 First Impressions of 250 Main
Just two blocks from the gallery-studded section of Main St., 250 Main sits next door to an indie coffee shop and across from a boat launch parking lot (where you can park your car overnight) and the harbor beyond.
An "in-town" hotel, there are no sweeping lawns or pools. But you won't care about that when you walk into the cool lobby, done up earth tones punched by vibrantly hued contemporary art.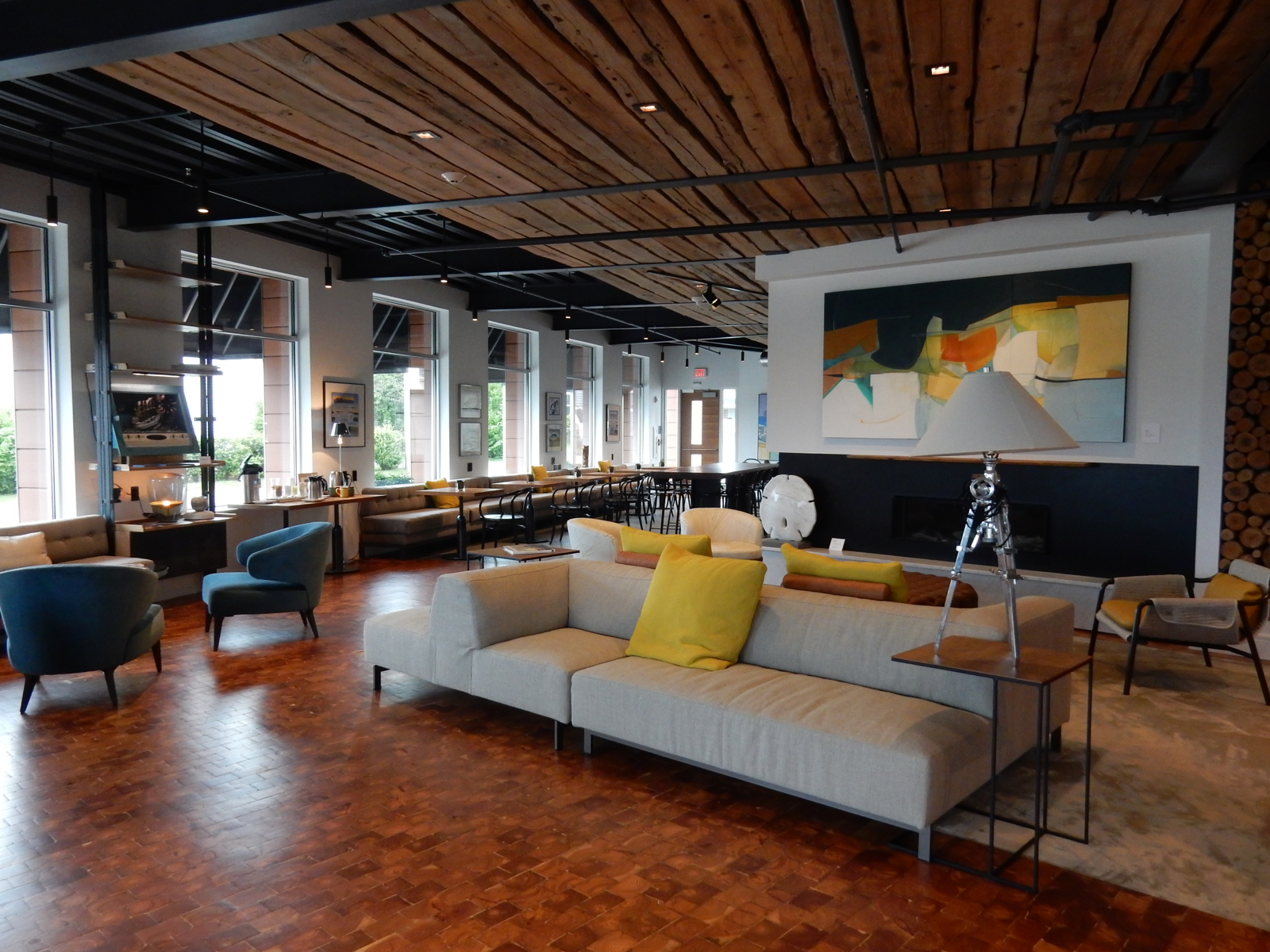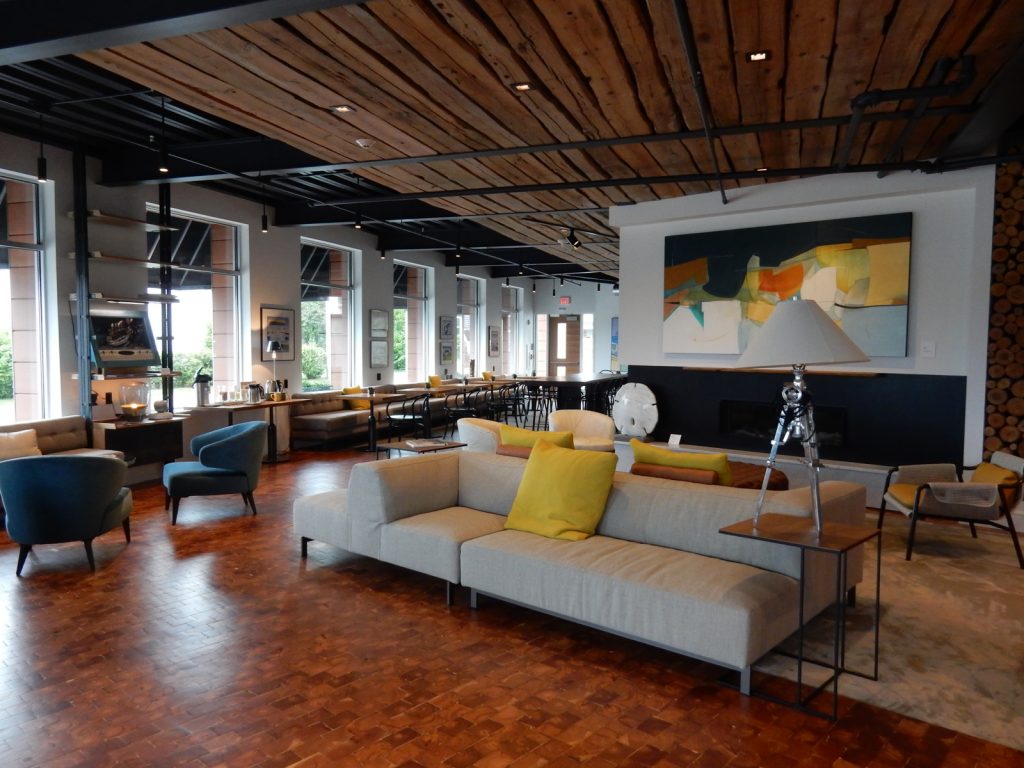 Modern, Italian-made seating and locally reclaimed wood tables (sourced from salvaged boats) entice you to sit by the glass fireplace for a glass of wine (offered complimentary after 4pm) and conversation. Look up to see dark brown I-Beams juxtaposed with distressed wood-boards overhead, an homage to different eras of boat building.
There is one receptionist at the desk 24/7, bringing this 26- room place down to an intimate B&B level. He or she recommends that you take the elevator to every floor, as each landing serves as a bite-sized art gallery. In fact, there's original art displayed throughout the hotel and even in each guestroom – a true Rockland experience.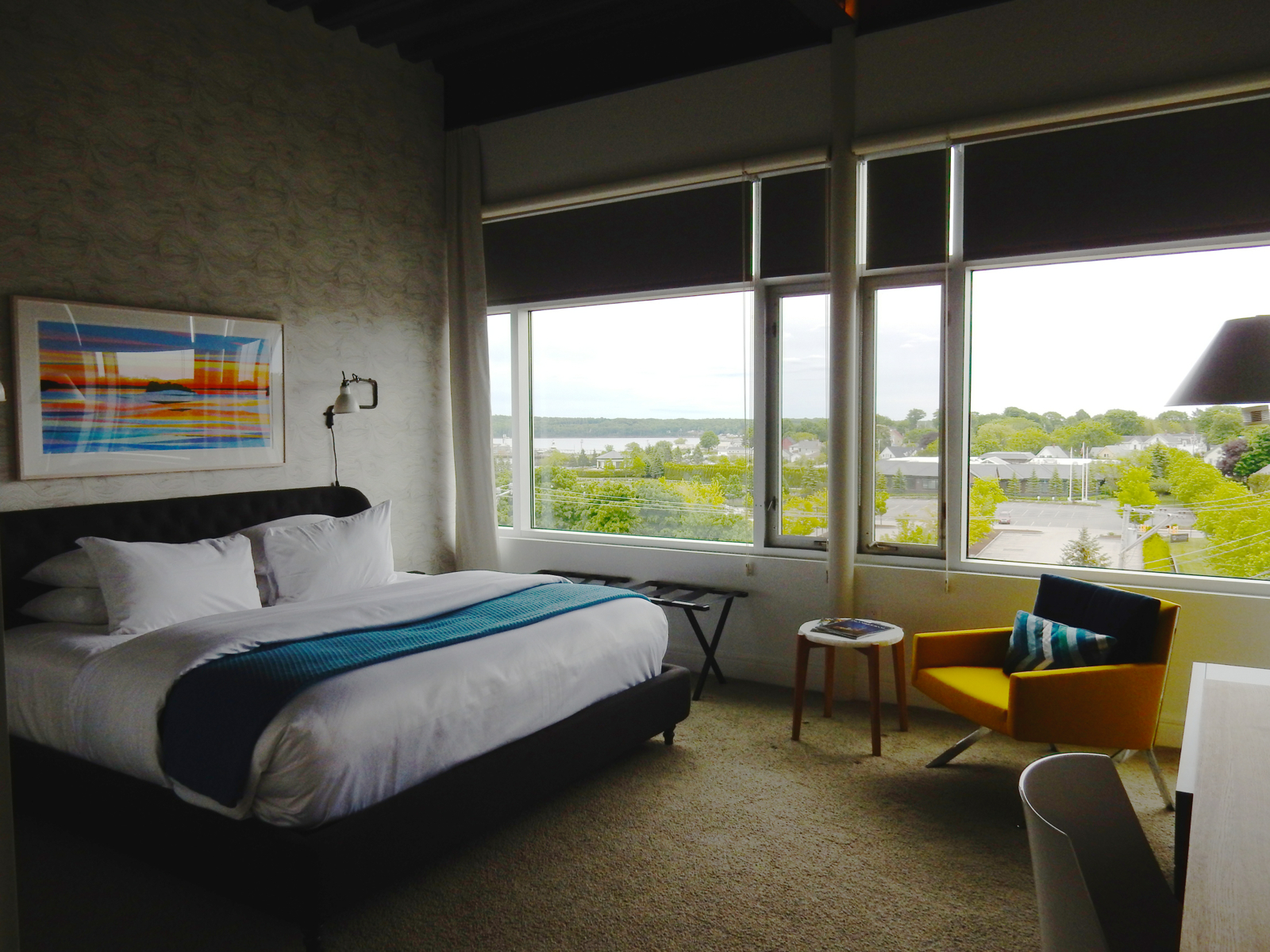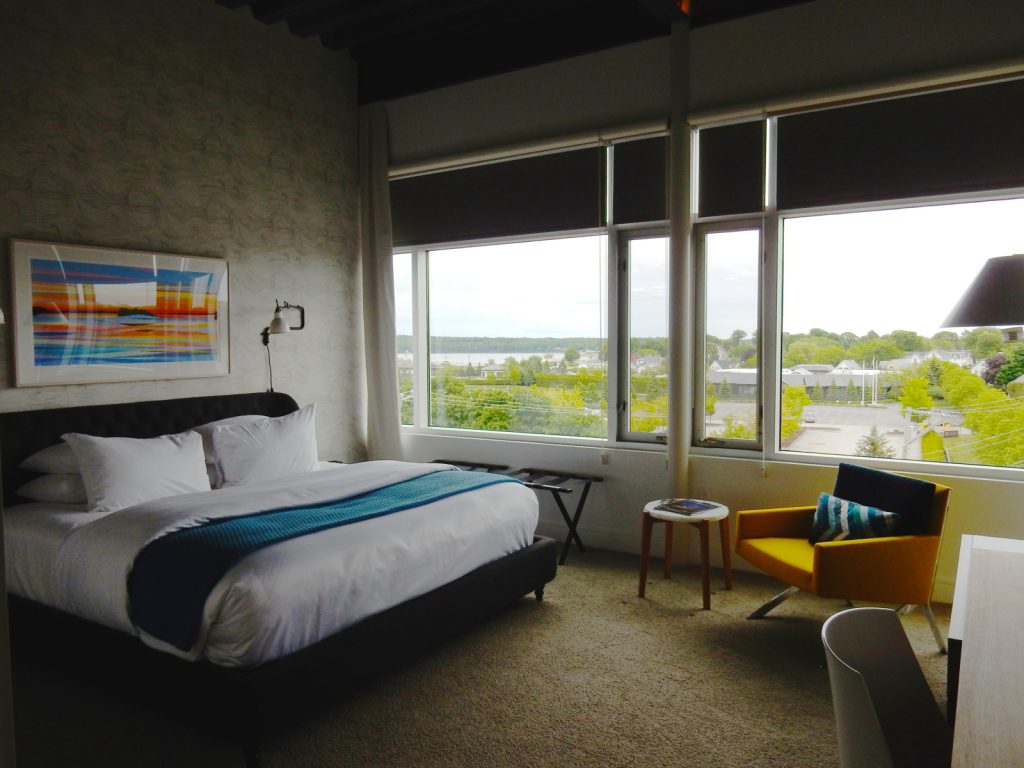 Rooms at 250 Main
Rooms, in a word, are stunning. Masterfully decorated, they come in a variety of sizes all with mid-century modern furniture in bold punchy colors. Rooms on 5th floor feature soaring 14 ft ceilings clad in brown steel I-Beams. Walls of windows overlook the harbor.
But the piece de resistance is the billowy bed, a bed you never want to leave, topped with a downy white duvet and teal throw. It's heaven – one of the best I've ever had the pleasure of sleeping in.
The bathroom is small, but those who indulge in long showers will love it. Clean lines, cream-colored porcelain tiles, and a dark stone floor; designers left ample room for a contemporary tiled glass rain shower.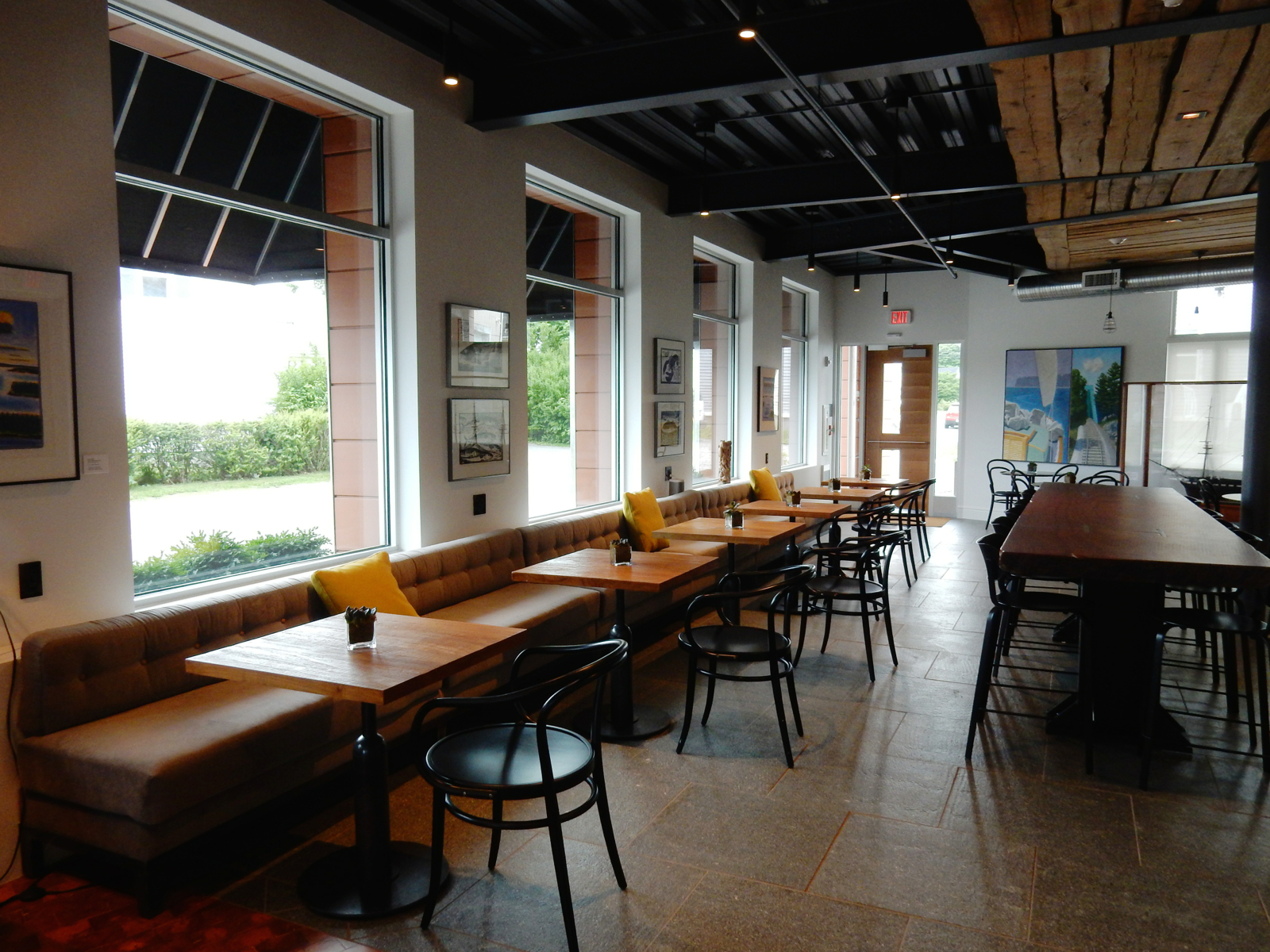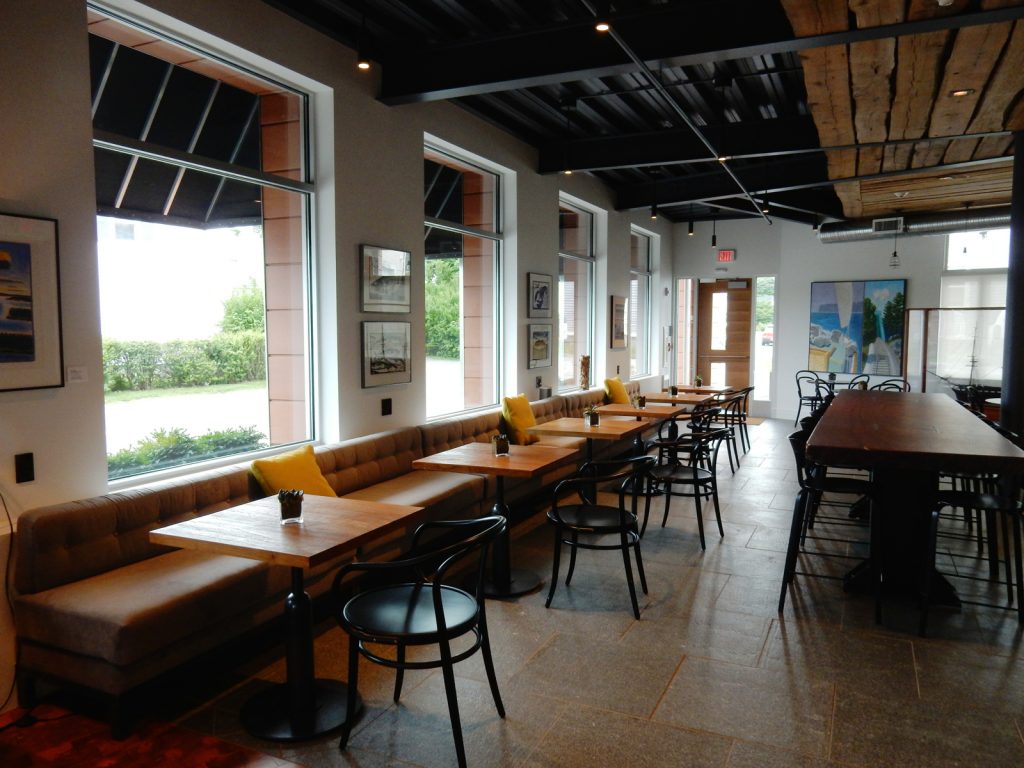 Food at 250 Main
In the morning, soft piano music plays as you nibble on skewered fruit, homemade granola, mason-jar-yogurt, and muffins. This "modern Continental" breakfast comes comp with the room. Take your bites to the central communal central table – a pitted, rough-hewn plank reclaimed from the hotel owner's shipyard – or to any of the cool areas in the open lobby.
In the afternoon, the hotel offers complimentary wine and nibbles. And, though there's no in-house restaurant, there are plenty to choose from just a few blocks away.
Rooms from $169 to $509 (low to high season, small to large room) include afternoon wine and nibble, "Modern Continental" breakfast.
Both the Stephen Taber and Schooner Ladona cruise out of Rockland Maine. For an authentic sailing experience with 5-star meals and wine, book a Windjamming trip on either one. This is another Maven Favorite – read all about it here.