Last Updated on July 13, 2022 by Editor
WHY GO: Rangeley Lakes Maine has always been the darling of the "Sporting" set – those who love to hunt and fish (and now snowmobile). But even those who don't feel the need to pick up a rifle or rod will find exhilarating landscapes, especially if you're up here in the fall.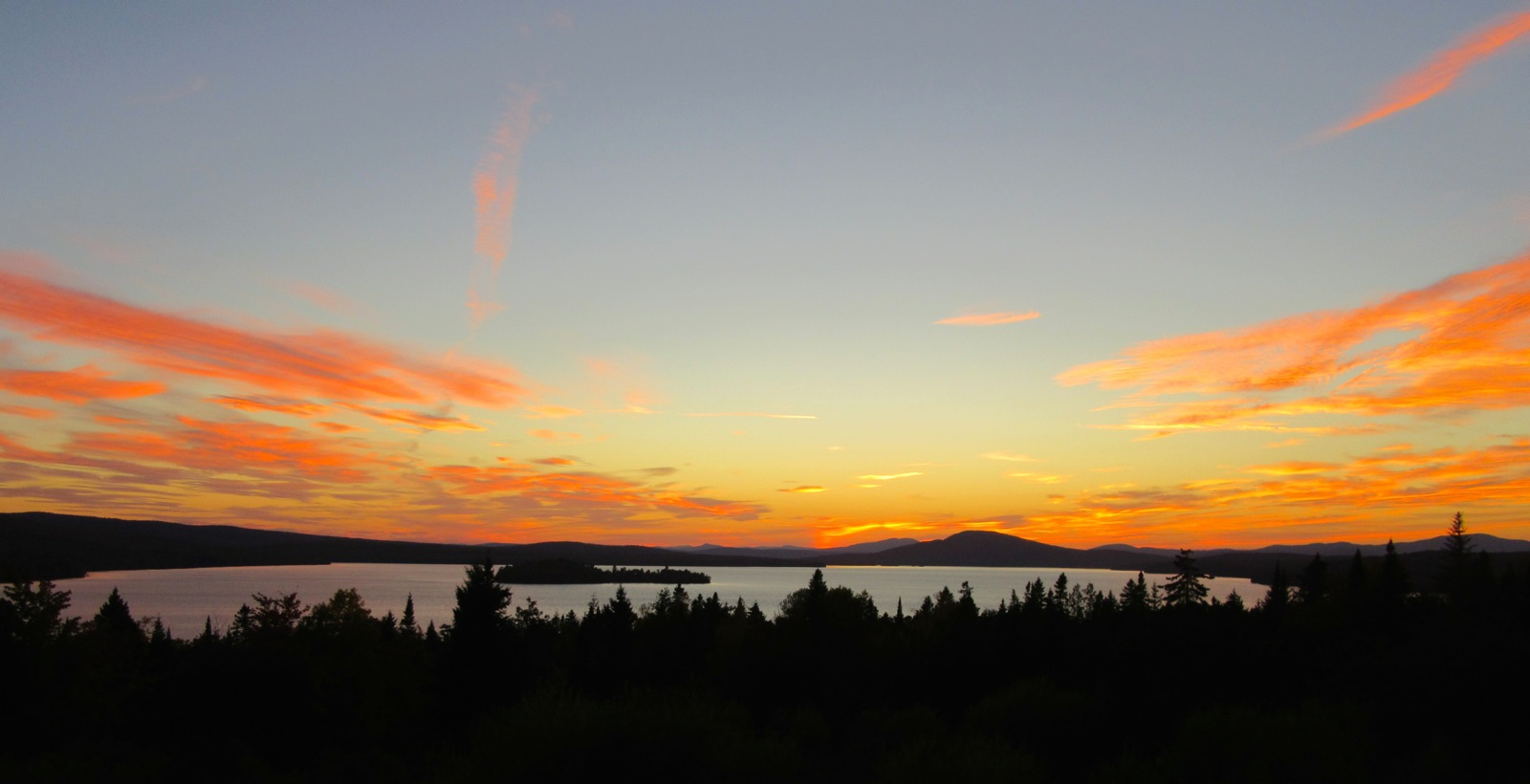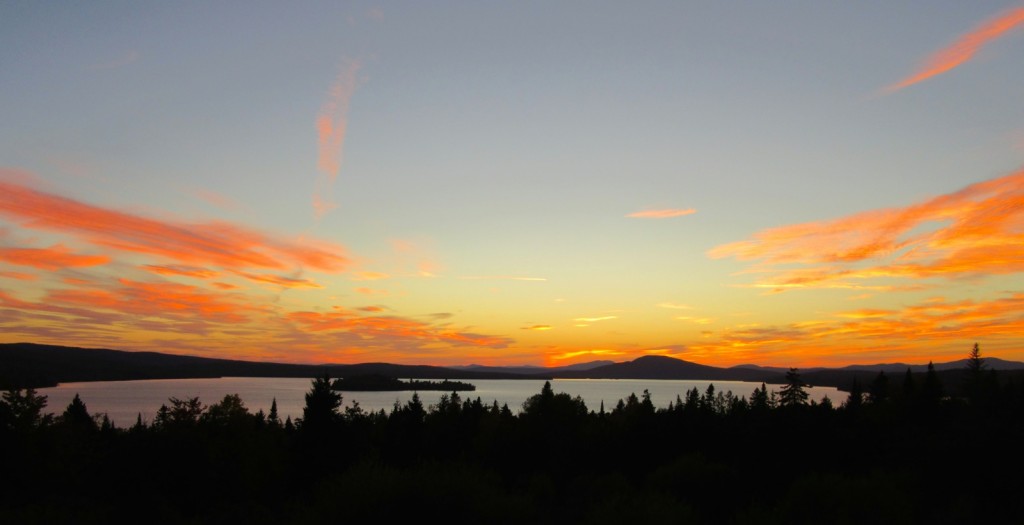 Tour the home/research facility of a controversial mid-1900's scientist, learn about the humungous trout that put this place on the map, and stay in one of the remaining Victorian Era hotels in the area, on this Rangeley Lakes Region getaway.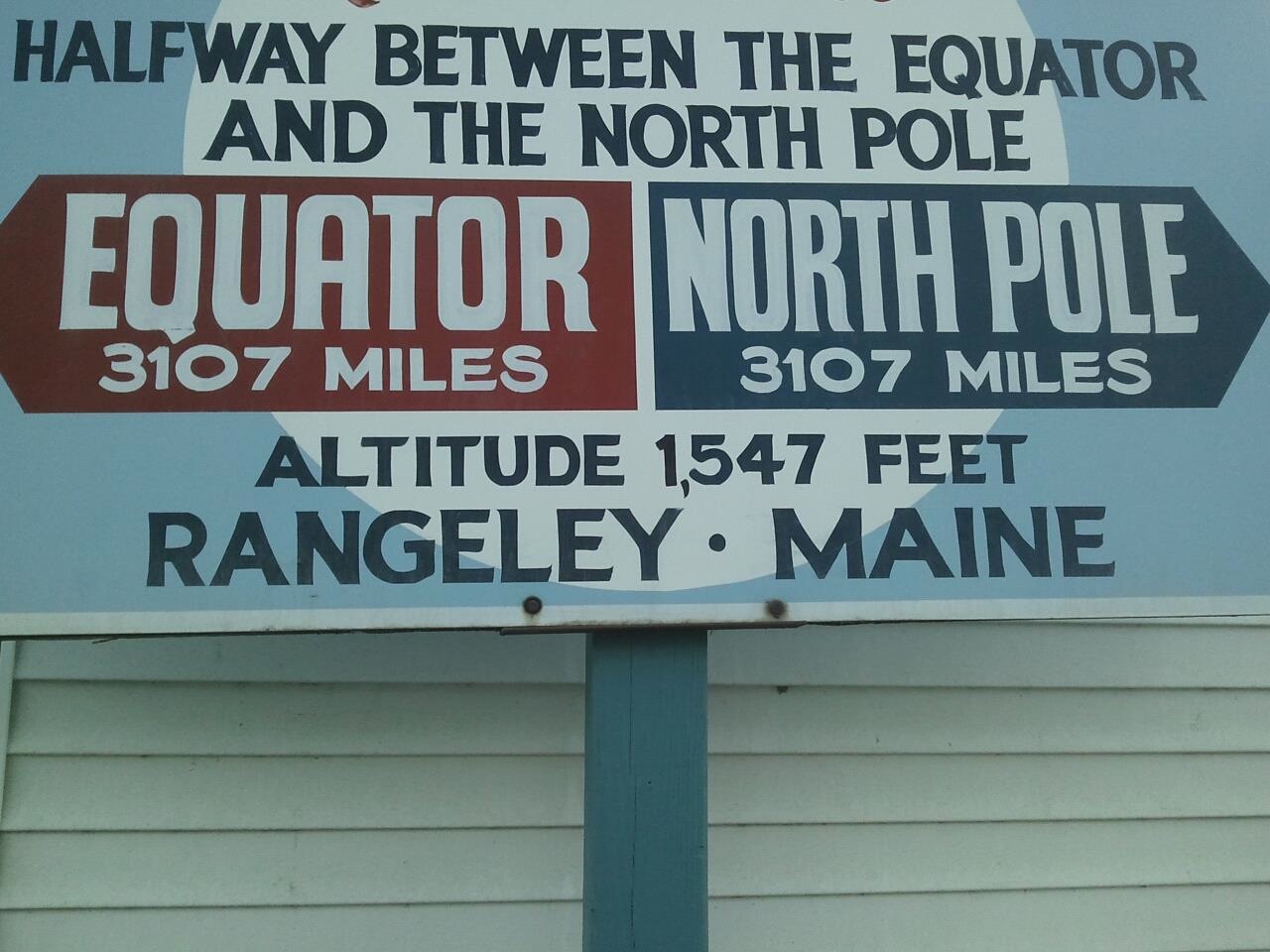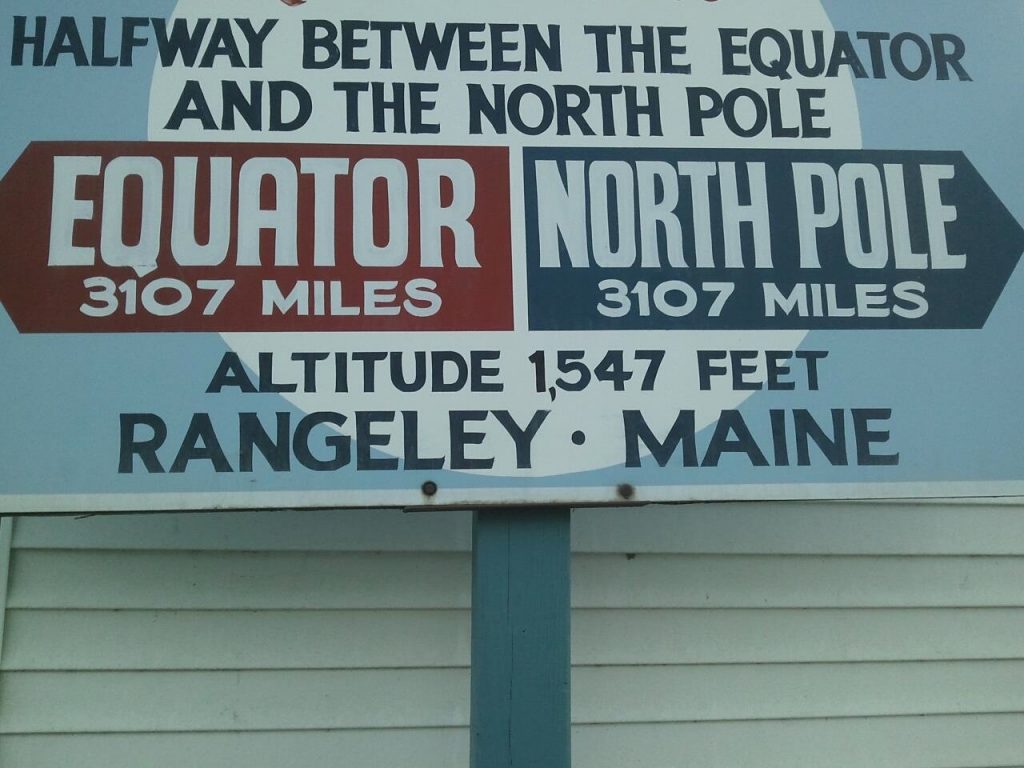 And here's a "Fun Fact: Rangeley ME is exactly halfway – 3,107 miles –  between the North Pole and the Equator!
Things to Do in Rangeley Lakes ME
The Outdoor Heritage Museum opened  in 2010 on the site of the former Oquassoc Railroad Station. This gem of a museum illustrates the appeal of this blessedly gorgeous region of Maine through its local guides.
Hotspot for Fishermen
Start your "tour" in an authentic outpost cabin owned by Leeman Wilcox, recreated with table set for dinner, birchbark ceiling, and, over the fireplace, the actual gun that killed the last of the state's caribou in the early 1900's.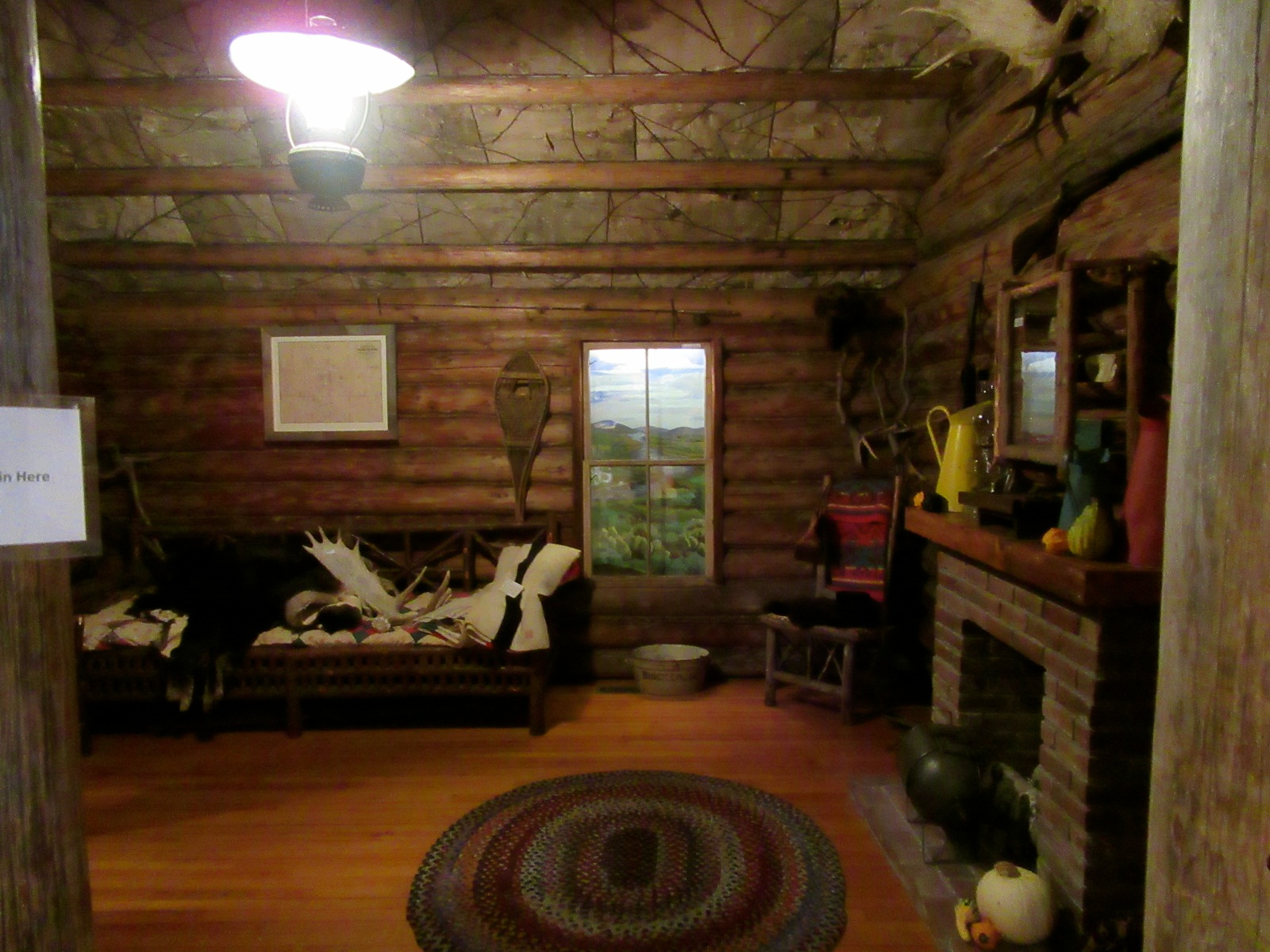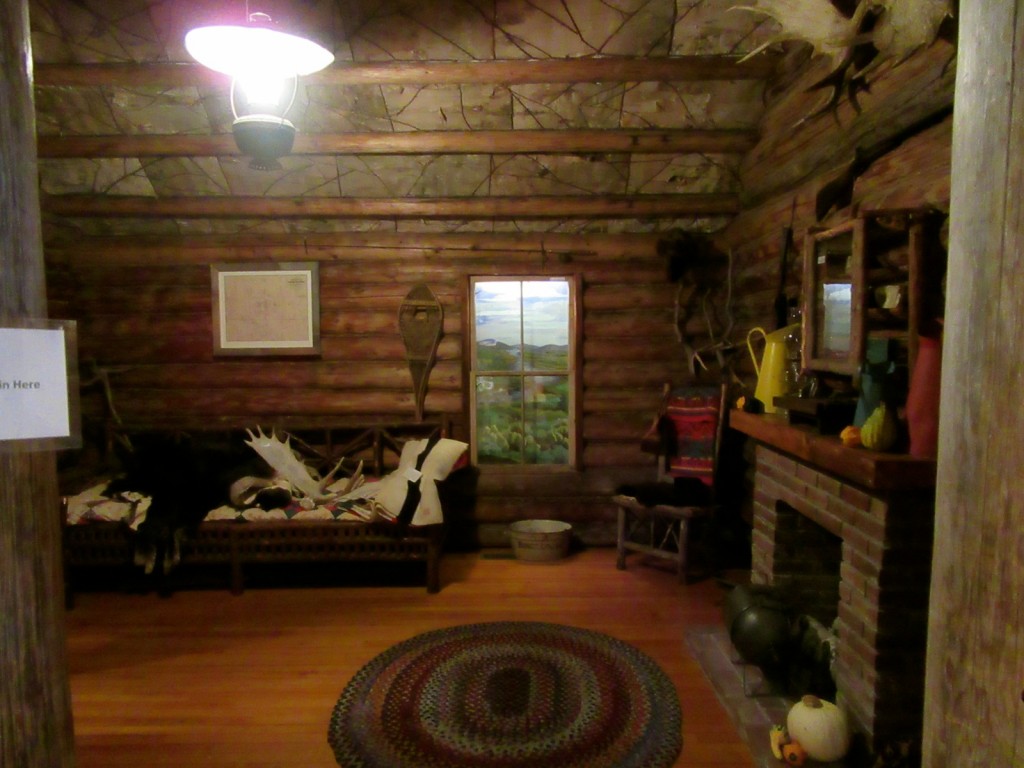 In the cabin are a pair of antique "Bear Paw" snowshoes – a technology at least 5,000 years old introduced by Native Americans. There's also an elongated megaphone used to call moose, which a docent will demonstrate. (It makes sense that these are now called "bullhorns" as they were used to mimic the sound of Bull Moose).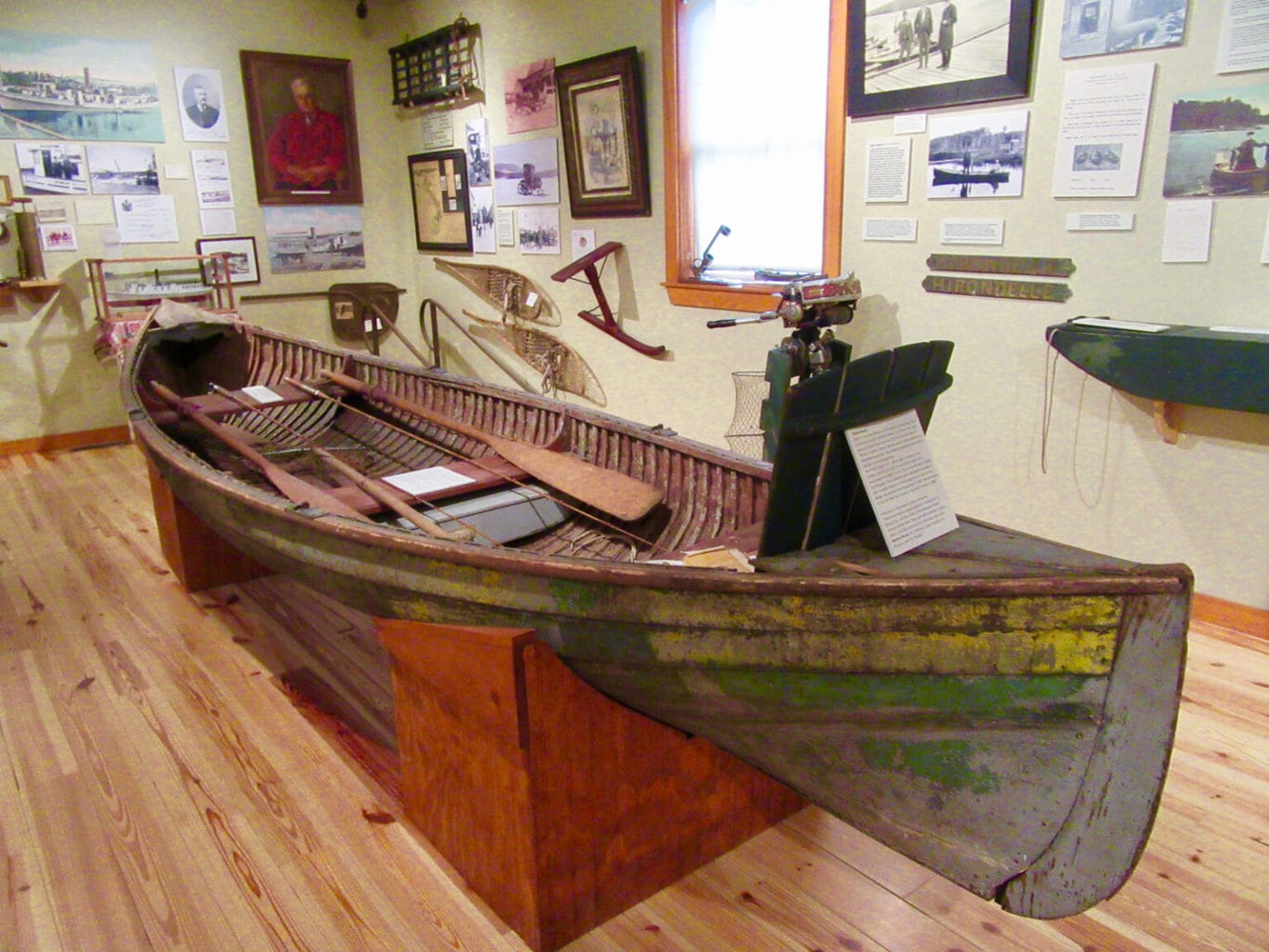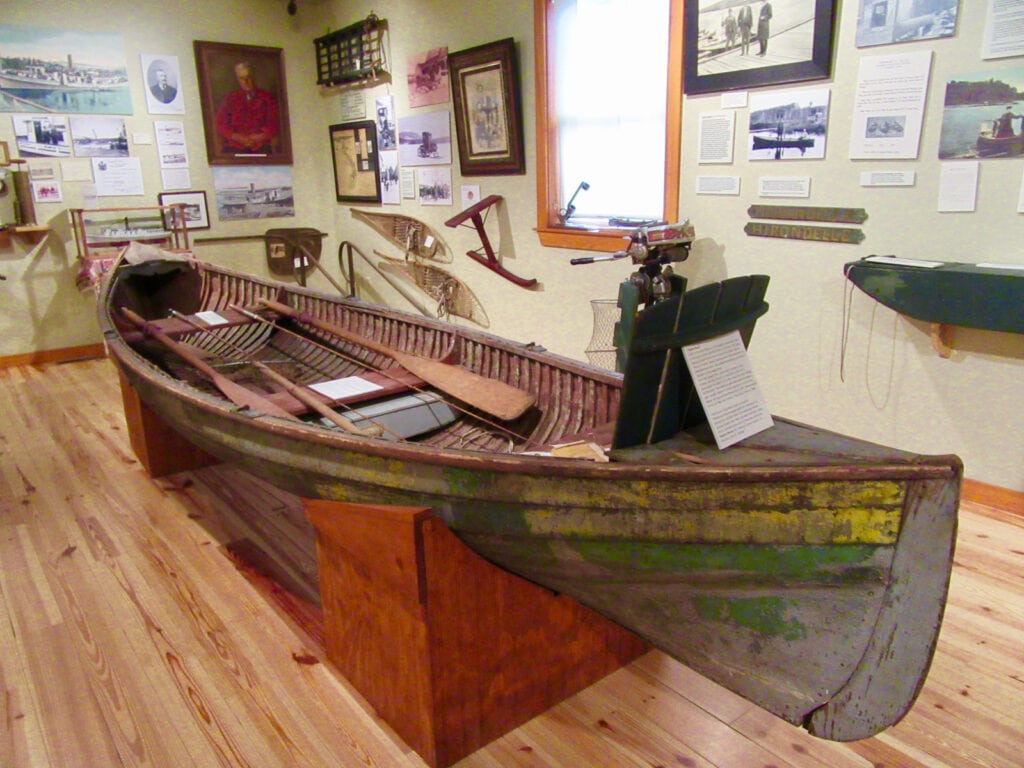 Rangeley Lake became a hotspot for fishermen when it was found to contain some of the largest brook trout in the world. New York industrialist, George Sheppard Page, who came to Rangeley to fish in 1877, caught eight 11 lb trout, took a picture of them, and changed the fishing world forever. He sent the photo to newspaper editors in New York.
Until then, fish experts believed Brook Trout grew to only nine pounds.  Consequently, this find blew that idea right out of the water (so to speak).
The railroad brought flocks of tourists to steamboat docks, and whole families would stay with locals who'd serve as guides. A whole tourist industry grew up around this newfound fame.
Famous Female Maine Guides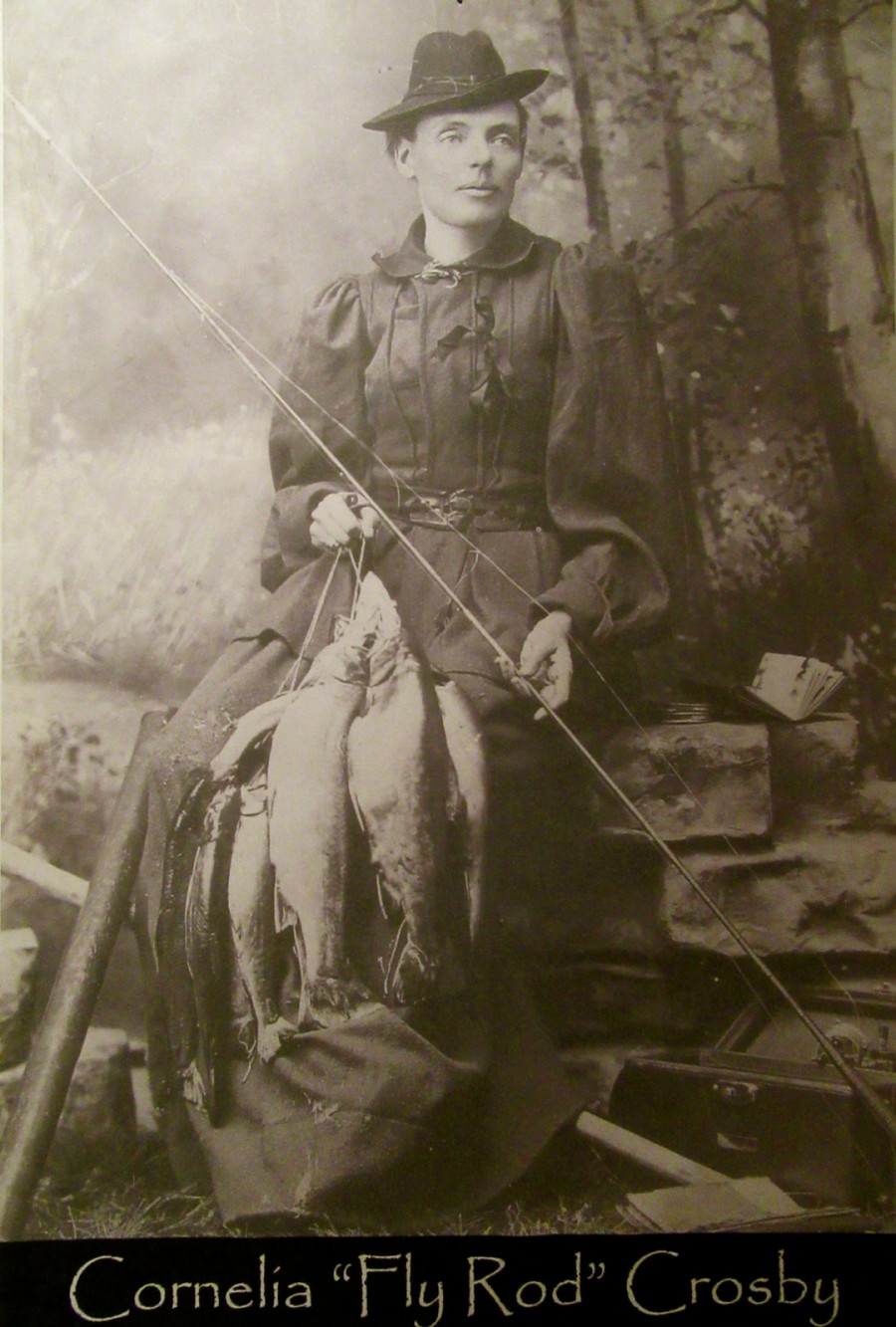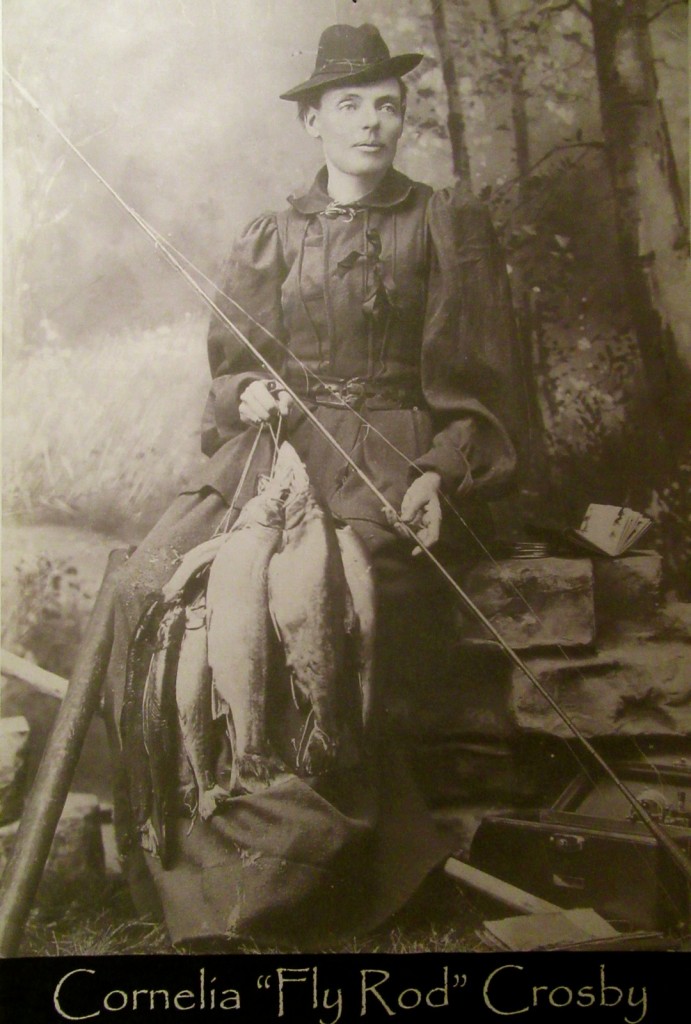 Fishing wasn't completely a man's domain. This region spawned some pretty incredible women, including Cornelia "Flyrod" Crosby – an avid writer, angler, and personal friend of Annie Oakley who was Maine's very first Registered Guide.
Carrie Stevens, who many consider the "greatest fly tier that ever lived," created flies so prized, they are works of art that today command thousands of dollars. And one of the best wilderness authors, Louise Dickinson Rich, wrote We Took To The Woods, and other accounts of her time spent in the Maine Wilds.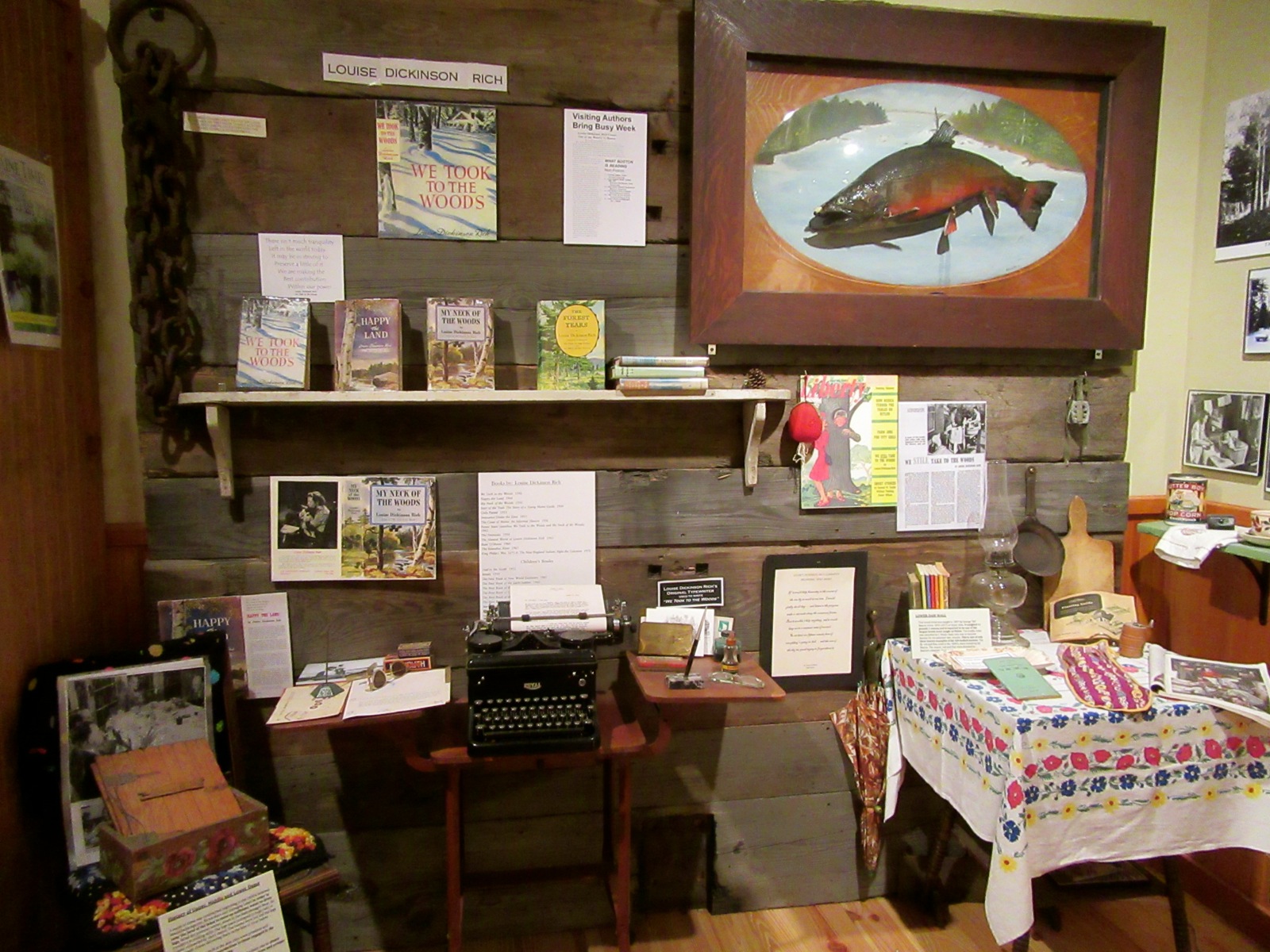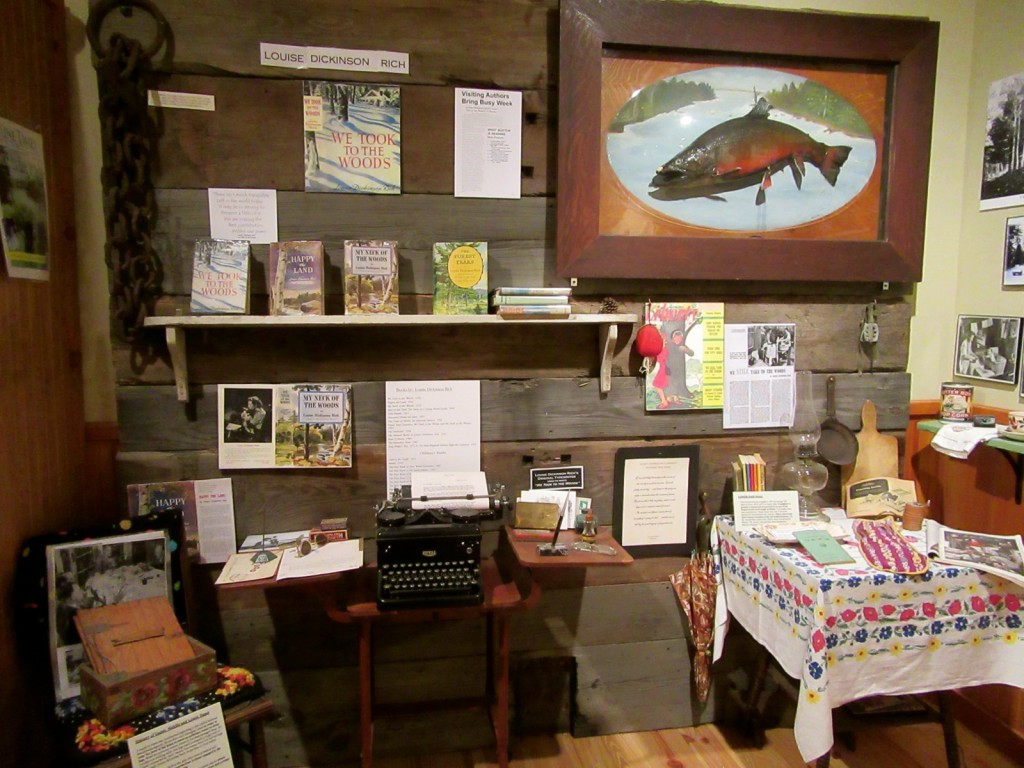 You'll learn about the intricacies of fly fishing – especially in the late 1800's when a bamboo fly rod cost a whopping $5. Fly fishing line was hand-woven with eight strands of silk (until 1895, when automated) and cost the king's fortune of $15.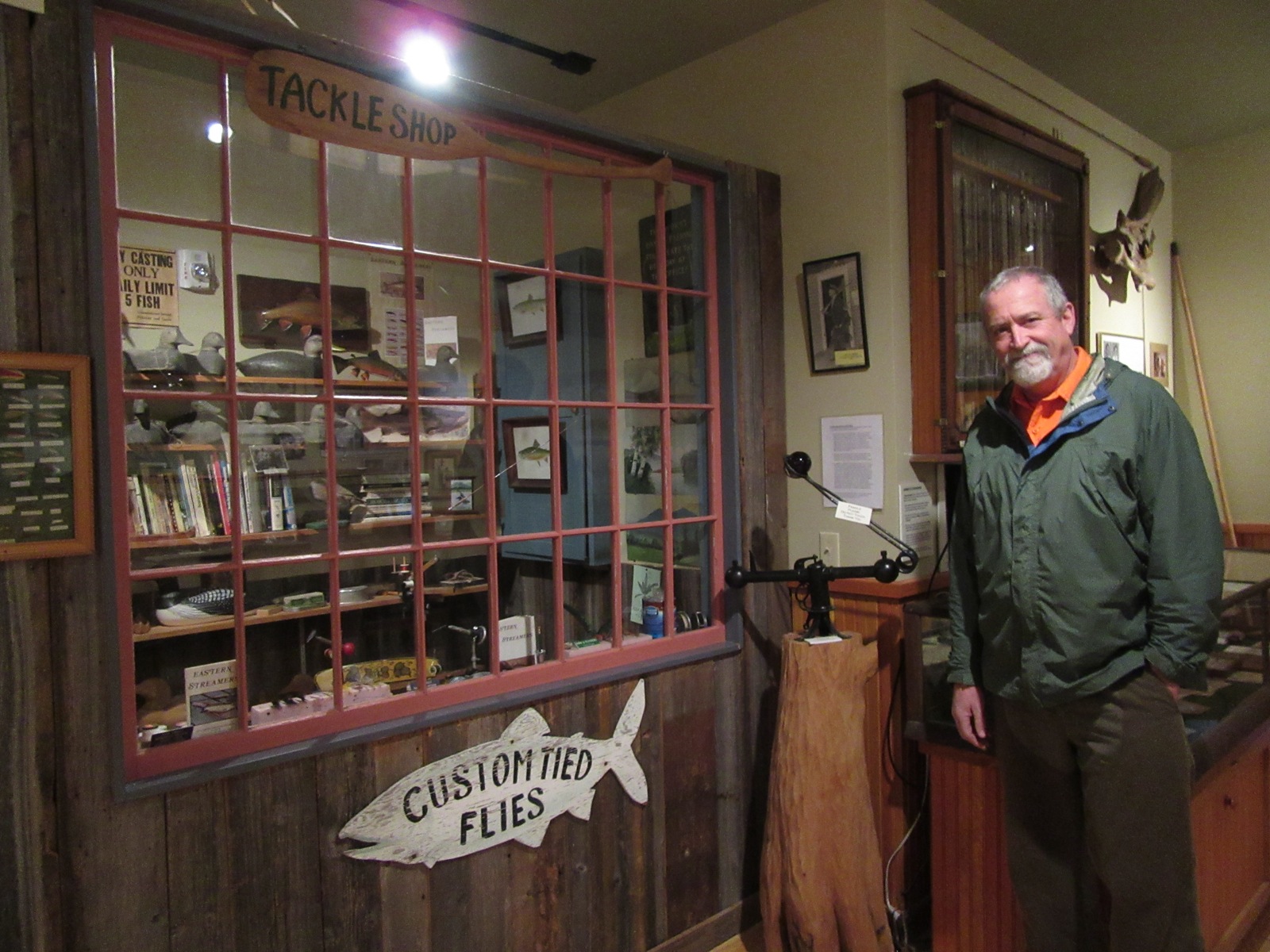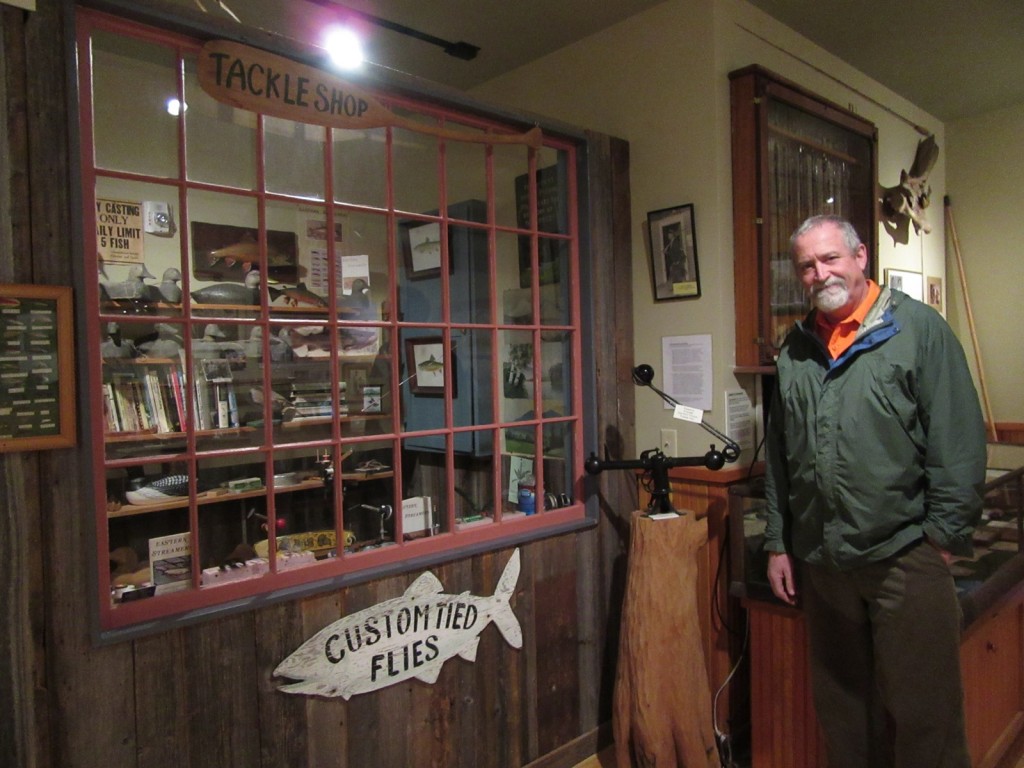 After WWII – the advent of better cars and a thirst for exploration had a deleterious effect on local tourism. No longer limited to trains and boats, tourists could jump in the car and go anywhere at anytime.
But a visit by Eisenhower to Rangeley in 1955 recharged interest for awhile. You can watch rare "found" footage of his fly-fishing prowess in a great "Ike" exhibit. Currently, the area is reinventing itself as a four-season adventureland.
Of course you can fish here, but snowmobilers love this region in the winter. And if you usually steer clear of museums, make it a point to visit this one. It's that entertaining. $5, Open May – mid Oct, Thurs-Sun 10-4, June Wednesdays also, July and August daily 10-4.

I'll come flat out and say it – this is one strange attraction, showcasing a very idiosyncratic personality. Wilhelm Reich was either a womanizing Mad Scientist or Misunderstood Genius. My guess is that he was a bit of both. For sure, he'd have been blasted by the #MeToo movement.
You'll find a tour of his Institute/Home in the Maine woods a mélange of "Lost," "Masters of Sex," with some Flash Gordon thrown in.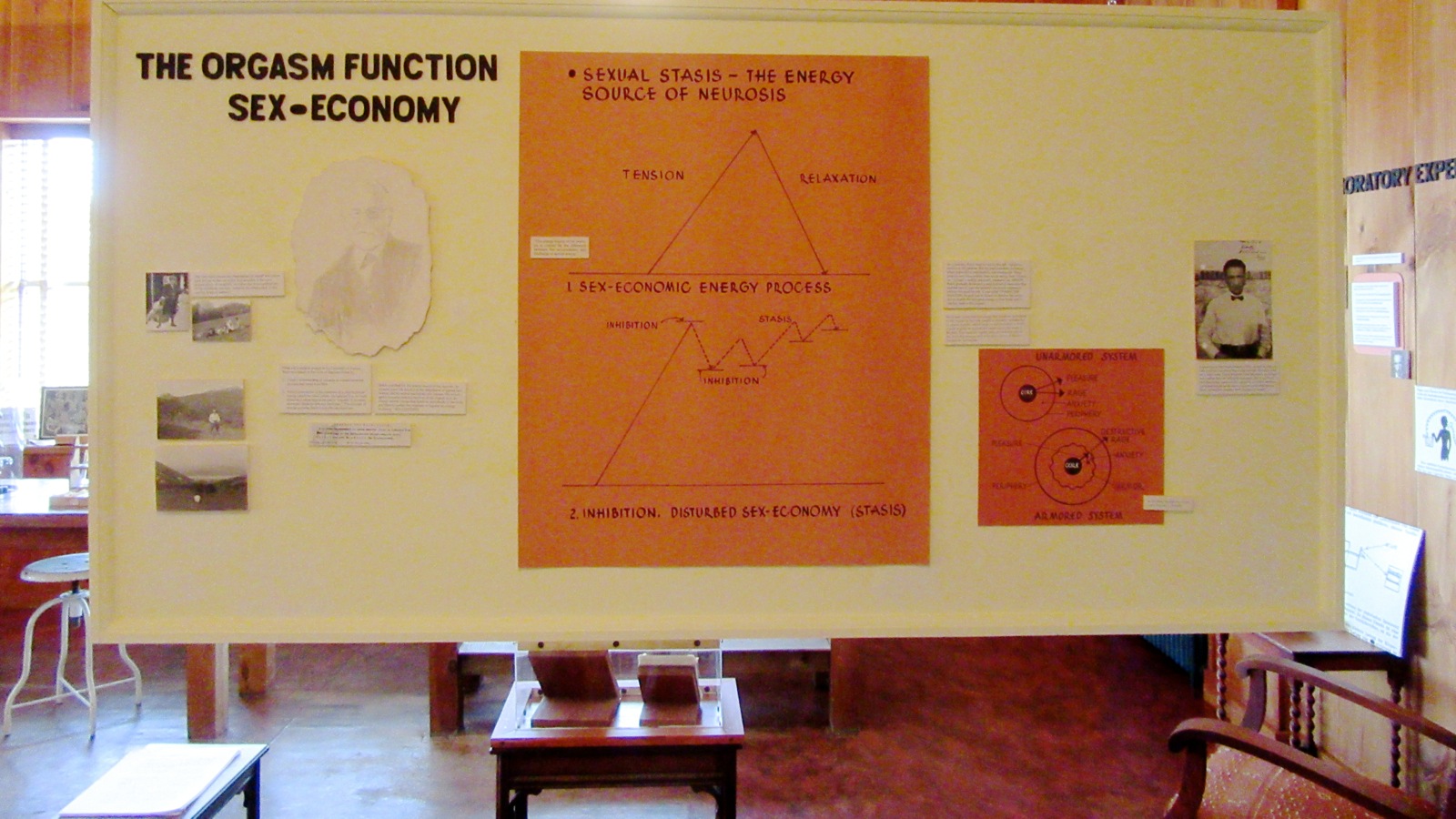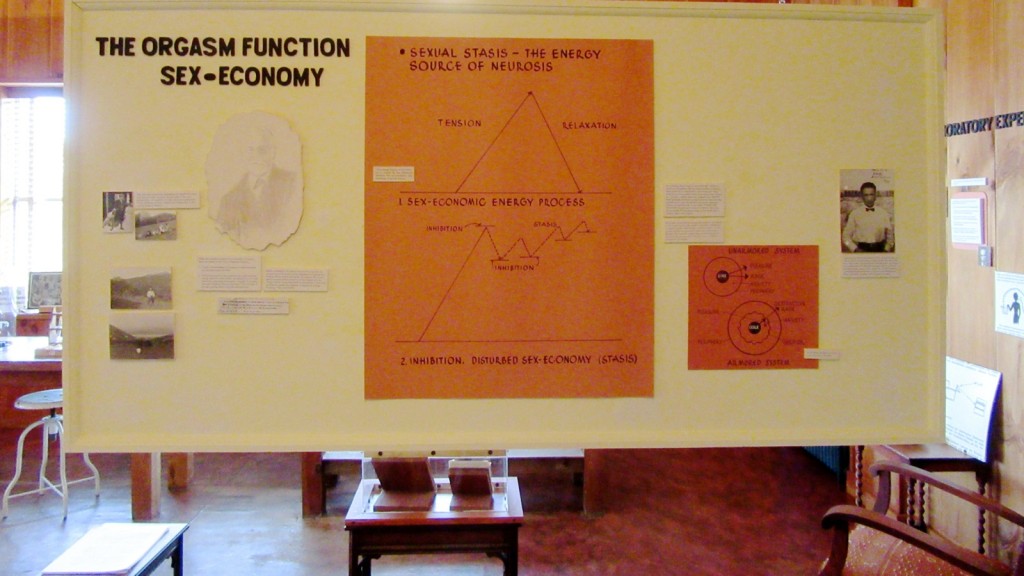 A bit of background. Although he claimed no religious affiliation, Reich was born in 1897 to a Jewish family in what is now the Ukraine.
He attended Medical School in Vienna, was a student of and then worked with Sigmund Freud, joined the Socialist Communist Party promoting sexual freedom and reproductive rights for women, opposed Hitler and the Nazi Party, moved to Norway where he began a series of experiments searching for energy relating to emotions and sexual release (what he coined "Orgone," derived from Orgasm), moved to Forest Hills, NY in the late 1930's to continue his work, taught at the New School for Social Research, moved to Oquossoc Maine to set up a research lab and observatory he called Orgonon, and continued his unorthodox experiments through the '40's.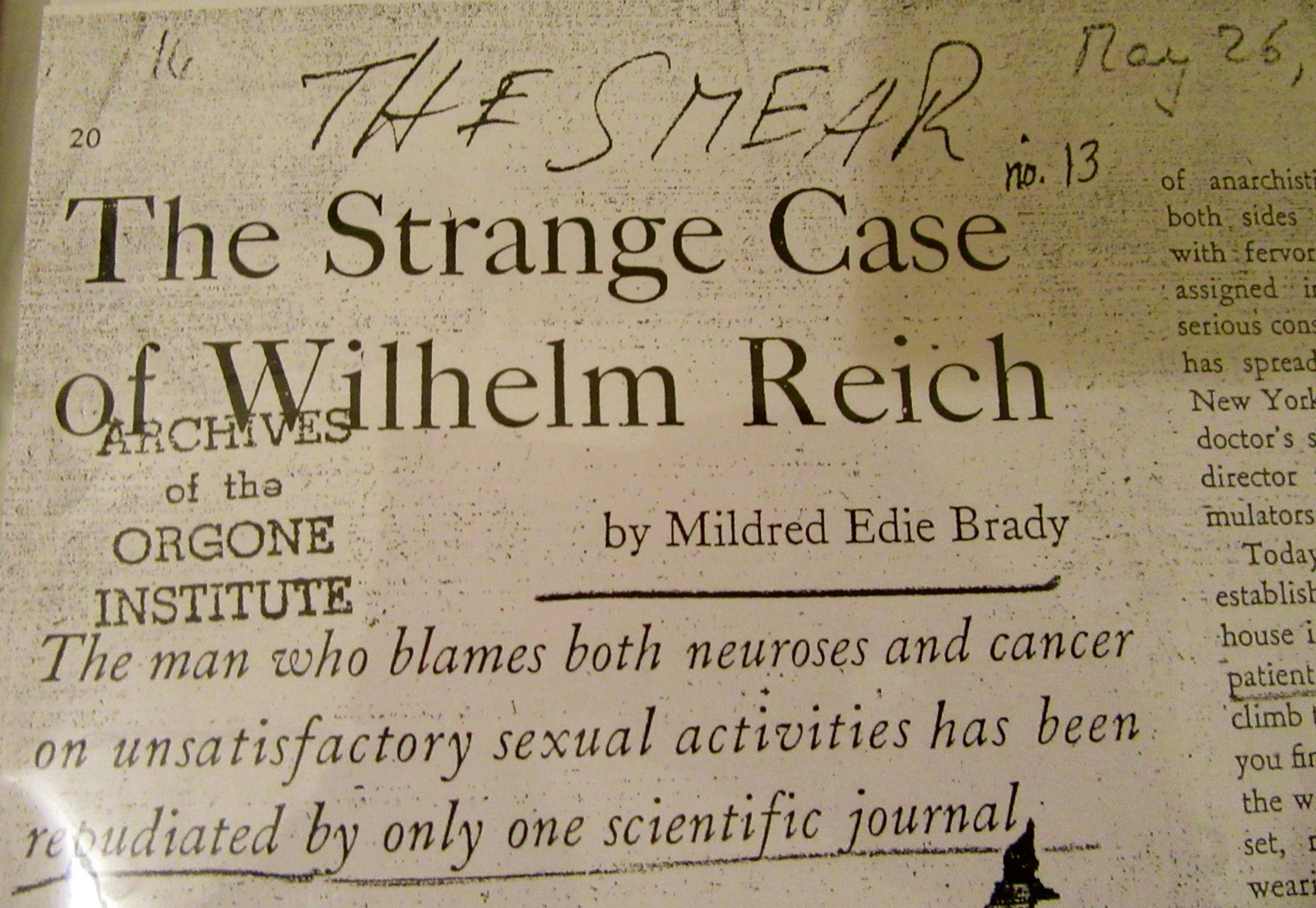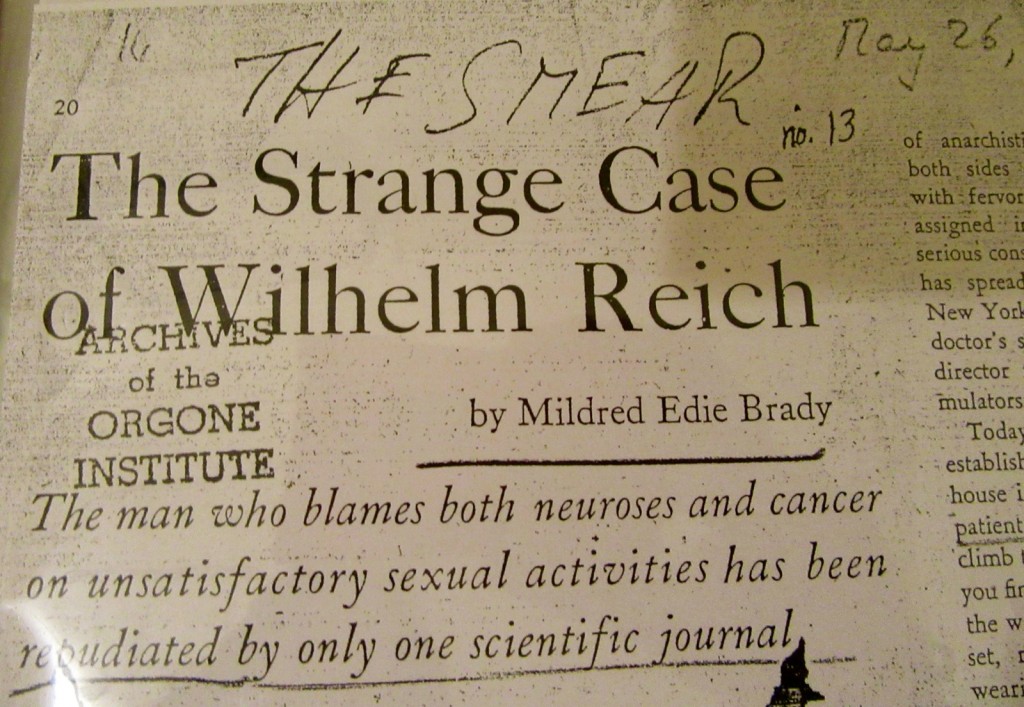 In the early 50's, Reich was "smeared" (his words) by an article in New Republic Magazine. The article decried his use of "Orgone Accumulator" boxes to cure cancer, though he never claimed it did.
Reich wrote, "I am not offering any final solutions, but submitting a report of my findings, even though they are punctuated by gaps, doubt and uncertainties." He died in jail at age 60 of heart failure.
Tour Reich's Lab and Home

Was Reich a man ahead of his time? He led the Sexual Political Movement in Oslo in the 1920's, advocating for a woman's right to safe abortions and uninhibited sex (splitting with Freud on this issue).
He explored the theory of electrical impulses in the human body, and studied weather manipulation. But he was also seen as a Svengali – carrying on affairs with research assistants while married. Multiple times. And with his "cancer treatments," he drew the ire of the FDA.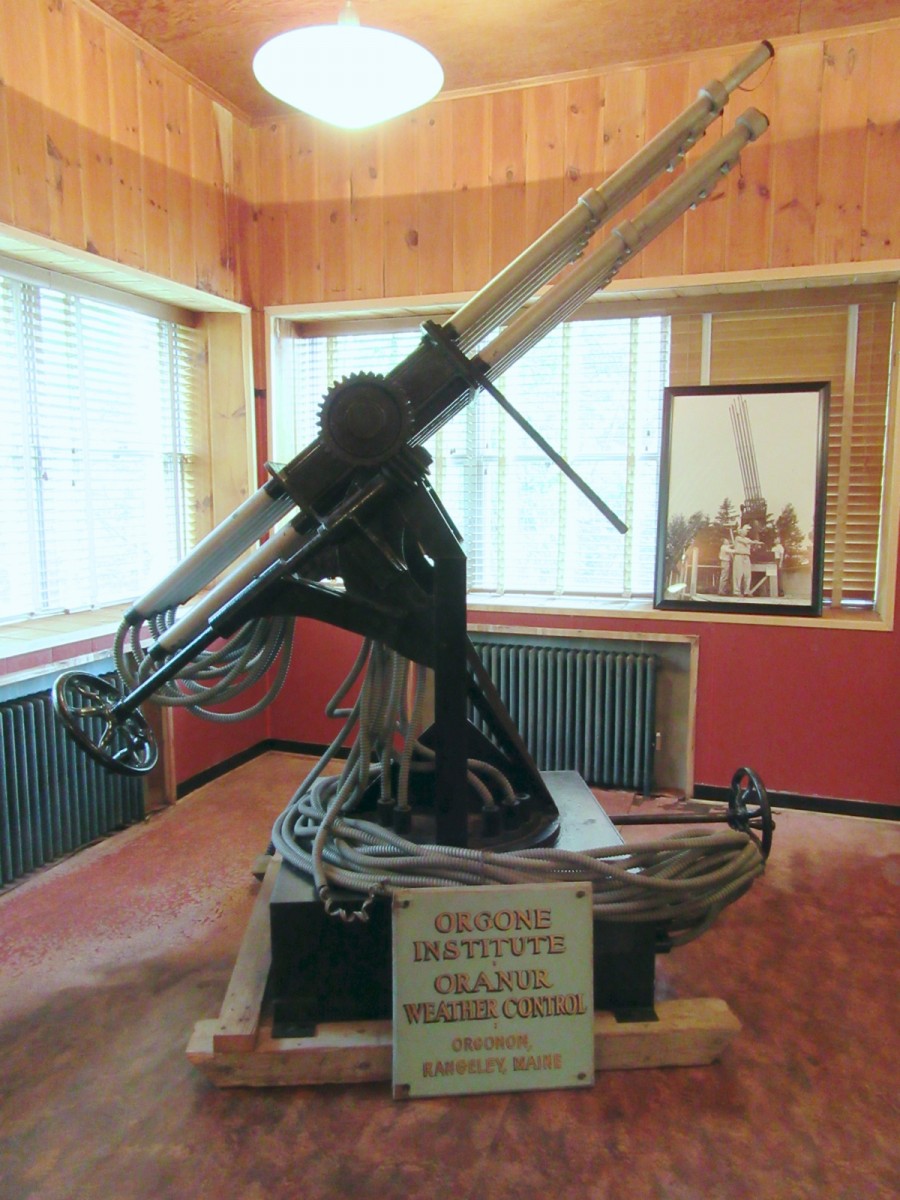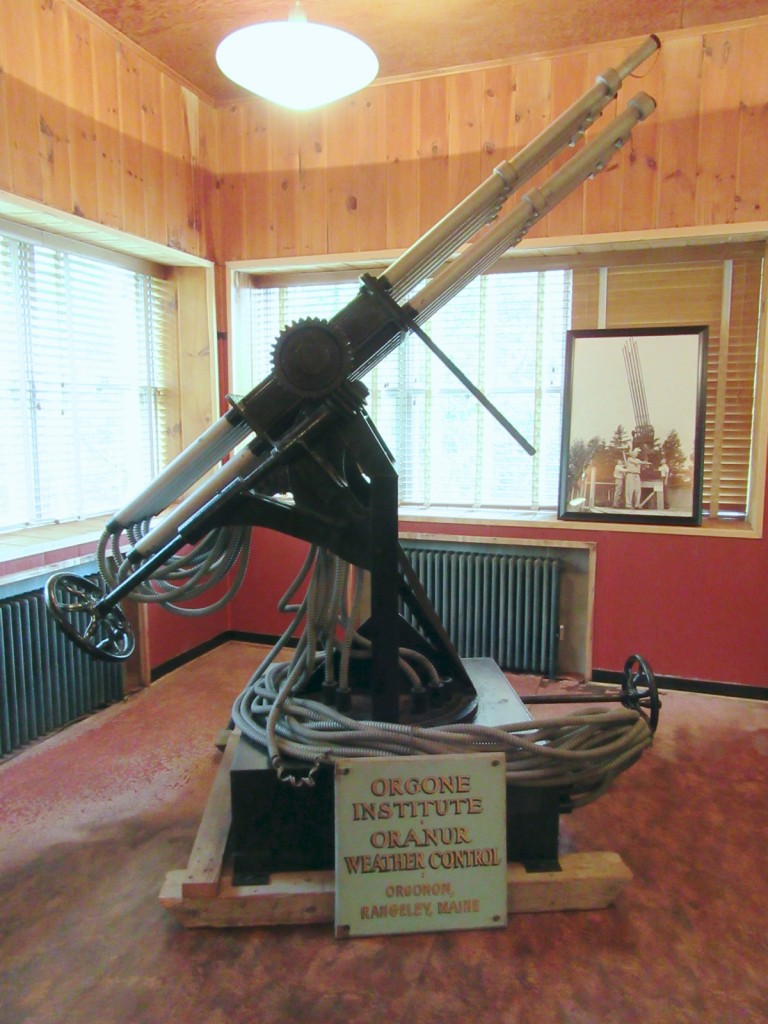 A visit to his Institute, now a museum, begins with a 30-minute movie about Reich's life and work followed by a tour. Visit the lab full of objects Reich invented, including one of the Orgone Accumulators, a pre-cursor to a lie detector machine, and a "Cloud Buster" used to draw energy from the air to reseed clouds elsewhere.
Sex And Disease
Sexual release featured prominently in Reich's work. The function of orgasm was to discharge negative energy in the body. Pent up, it led to disease, or so he believed. Informational signs throughout the lab provide a deeper dive into Reich's experiments. A tour includes the art-studded office where he researched and slept.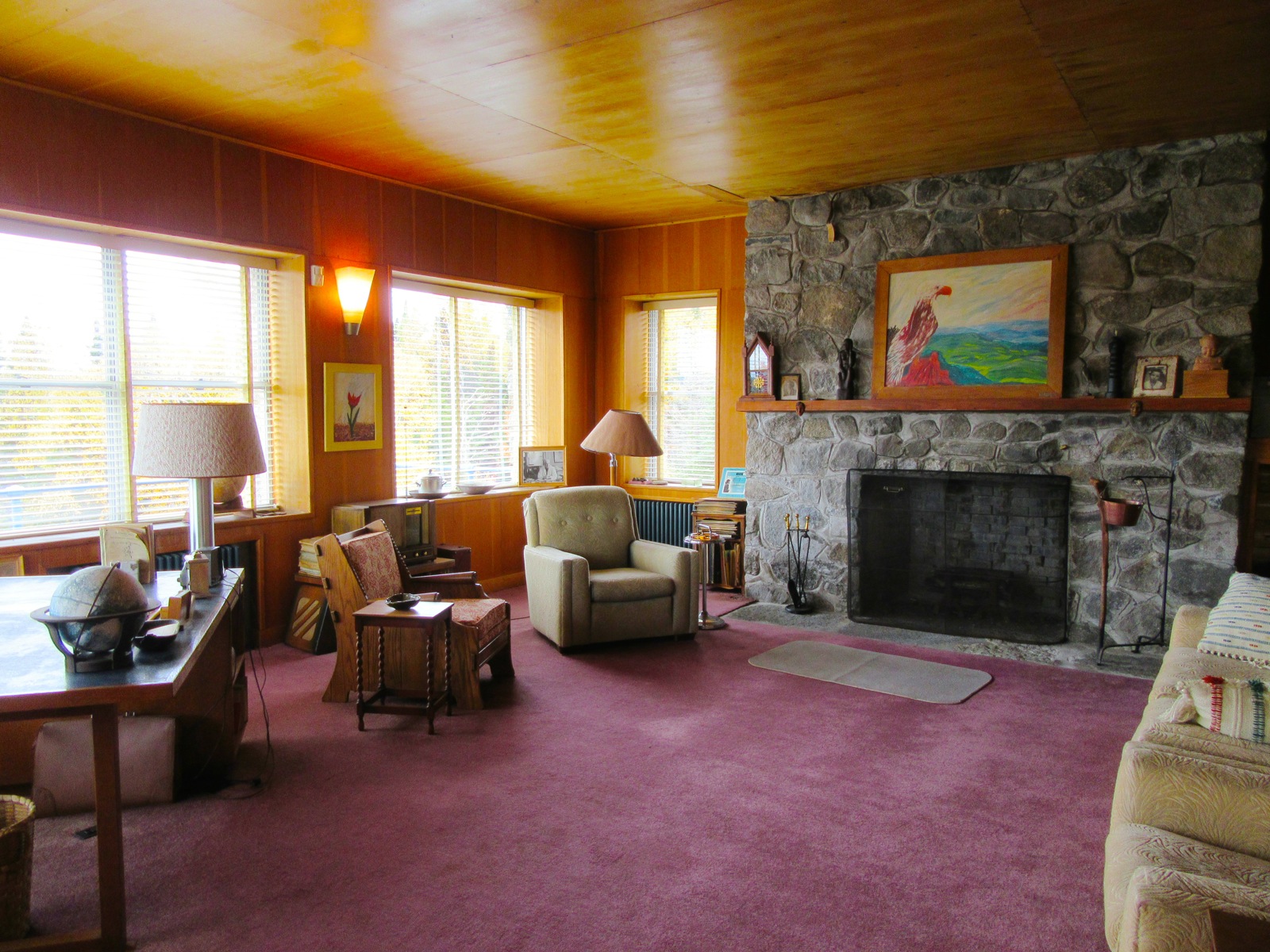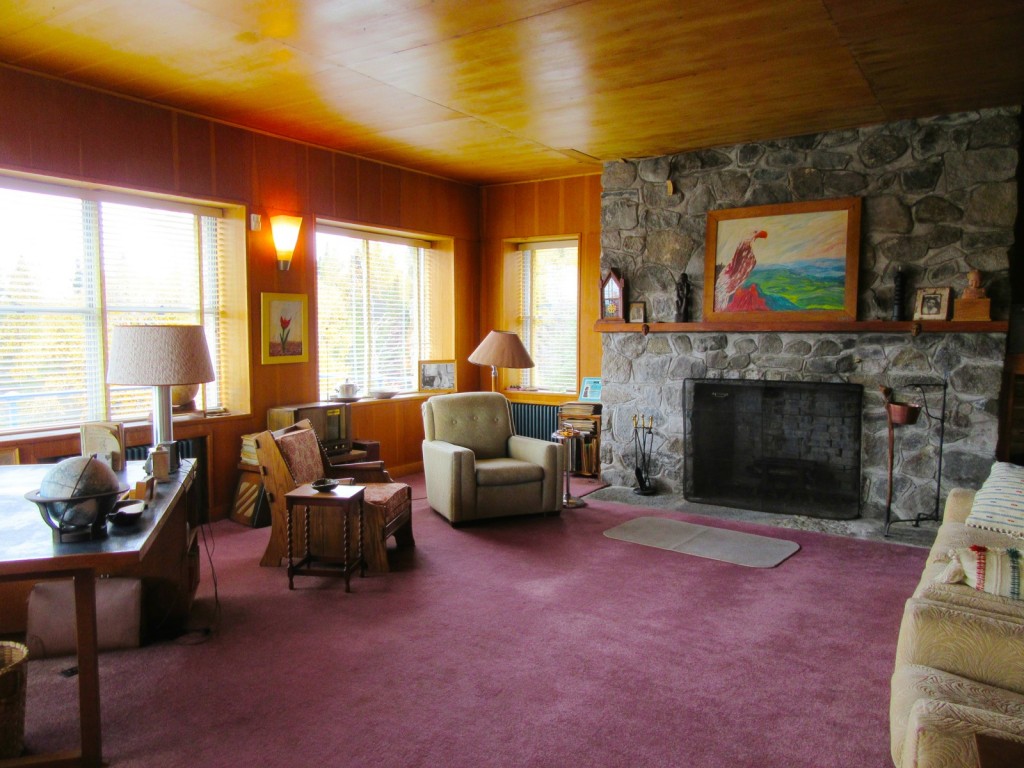 The building itself, a boxy modernist stone structure designed and built by James Bell in 1948, is on the National Register of Historic Places. You'll find it off of the dirt Dodge Pond Road .4 miles from Route 4.
The white house you first see is merely the Program Center. You must drive up a steep driveway, through gates, to get to Orgonon itself. Open July and August Wed – Sun 1-5 and September on Saturdays only 1-5. $8.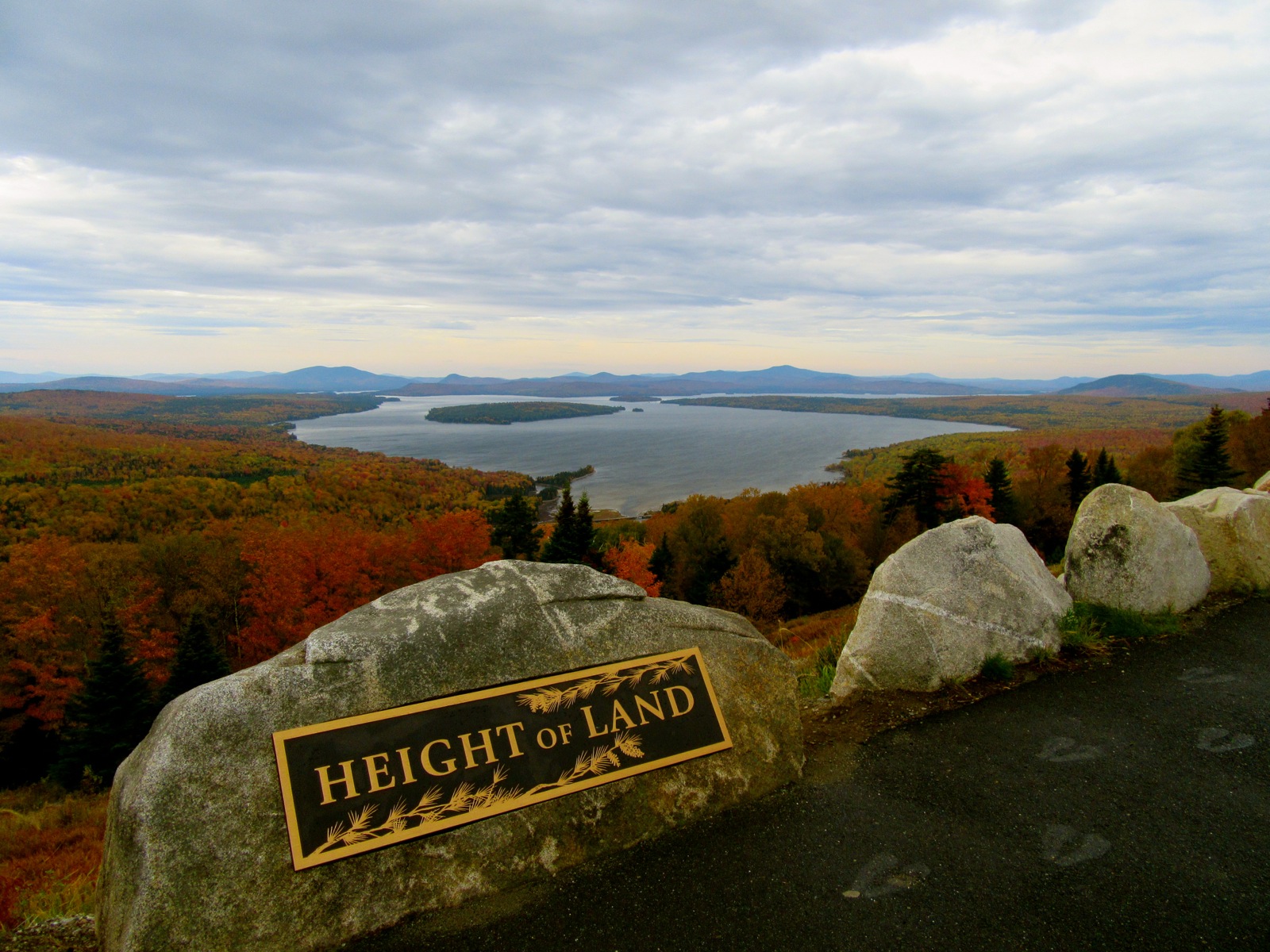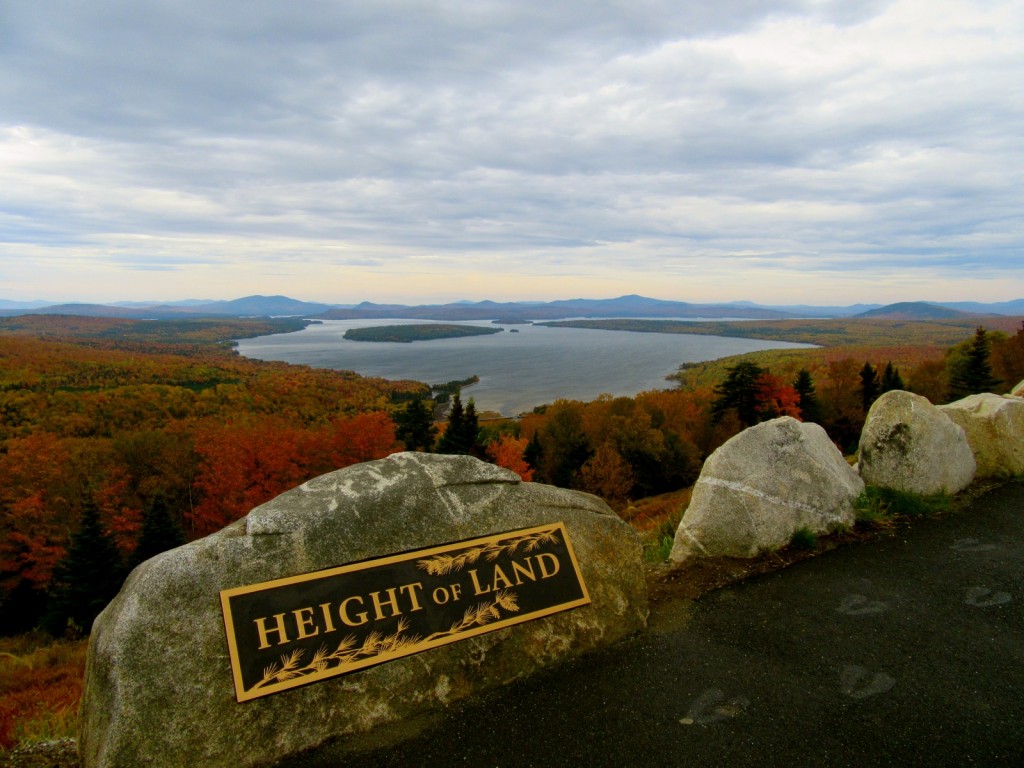 STOP: Height of the Land Overlook on Route 17
Travel south on Route 17, The Rangeley Lakes National Scenic Byway, a few miles to one of the most splendiferous overlooks in the world. No lie. It is stunning in every season, but most breathtaking in the fall.
Restaurants in Rangeley Lakes ME

EAT/Rangely
For a tiny lake-front town, Rangeley's got some very well regarded eateries. Among them Forks In the Air Mountain Bistro, which has won raves from locals and across all review sites. The Hungry Trout, Furbish Brewhouse, Parkside and Main, and Blue Orchard, also win raves from guests.
EAT/Oquossoc
There are three good places to eat in this tiny four-corner town. One is the "more touristy" Gingerbread Restaurant (in an old Victorian House). But if you're looking for "comfort food," try the Portage Tap House, or 45th Parallel Wood Fired Grille.
Where To Stay in Rangeley Lakes ME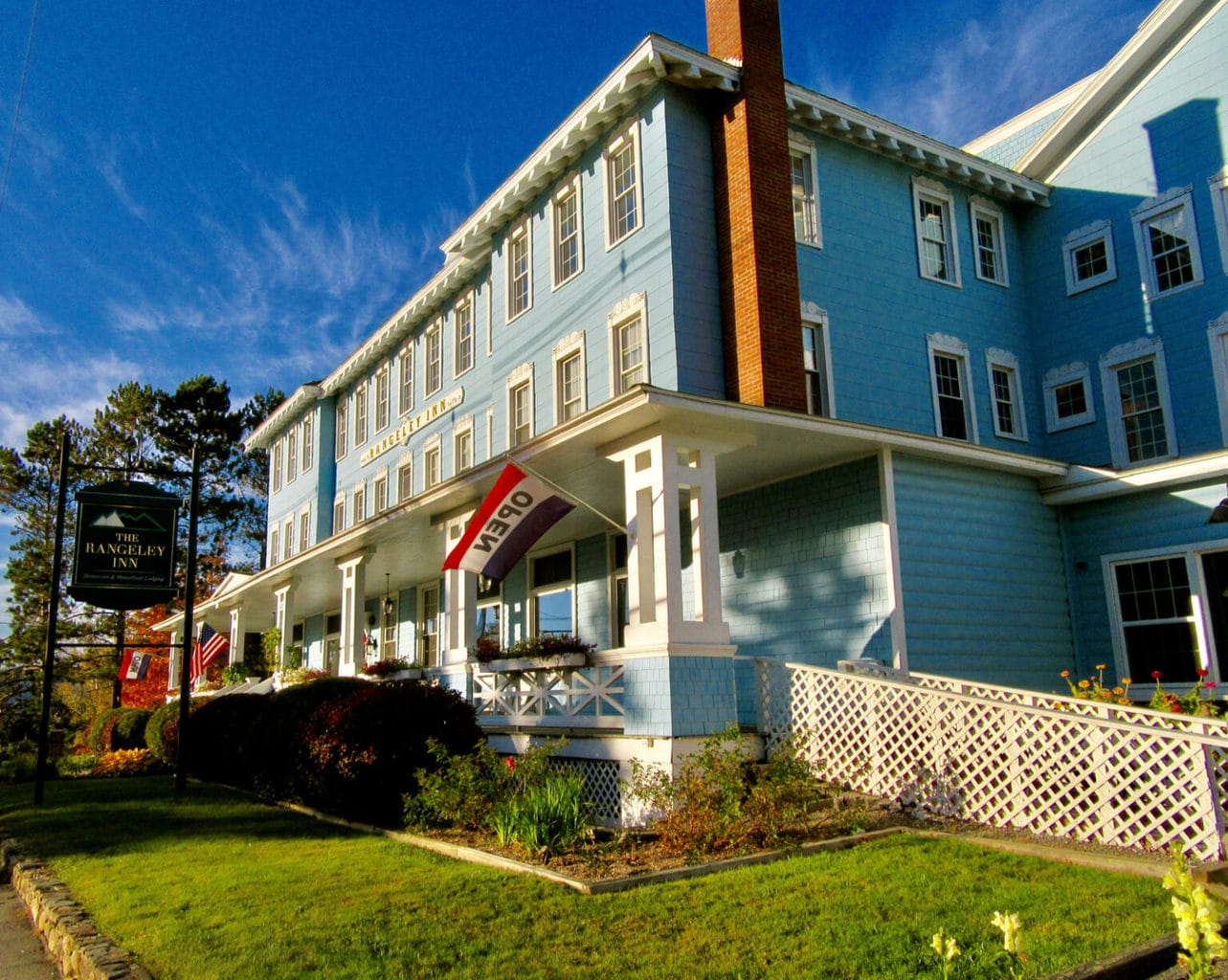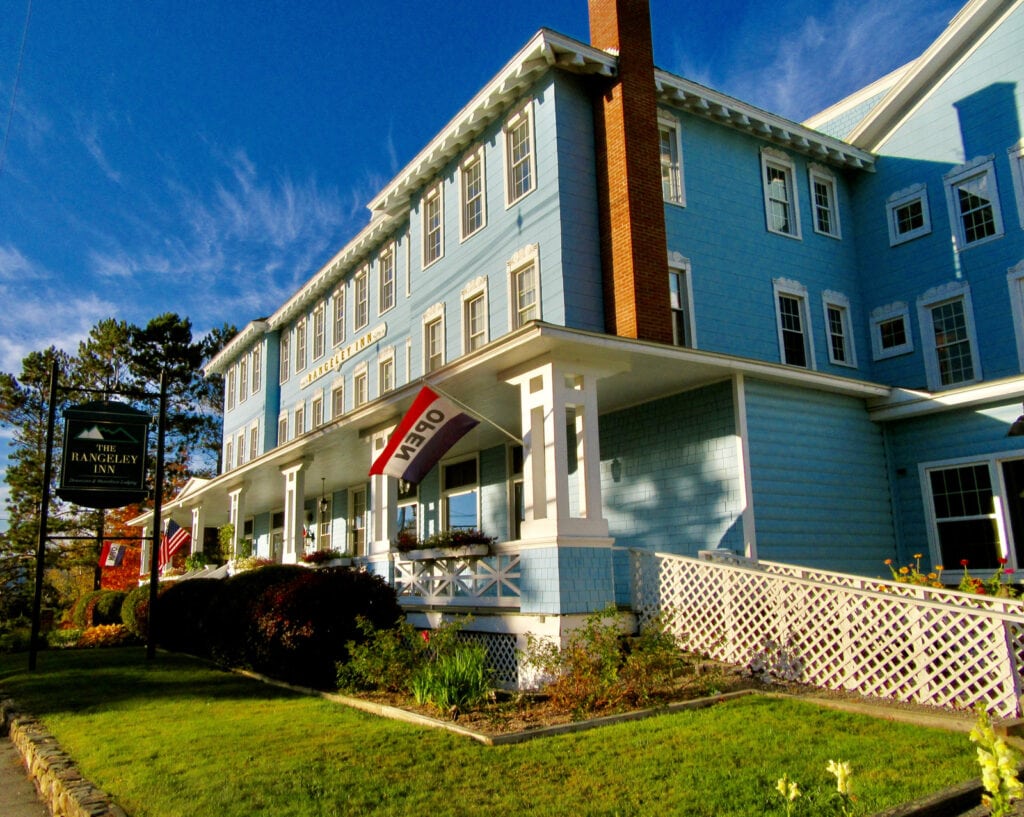 This hotel, built in 1897, is one of the only remaining Victorian Age lodgings that peppered the area when city residents came to the Maine Lakes Region for the summer. Rooms are not exactly "luxe," but comfy and clean. Décor reflects turn of last century with upscale amenities and updated bathrooms.

The on-site Rangeley Tavern (see above) serves outstanding food. In the morning, a Continental Breakfast is served in a soaring magenta "event" room. Room rates $175-$250 per night.
Follow Getaway Mavens's board Maine – Travel Guides & Vacation Ideas on Pinterest.