WHY GO: There's a reason Camden Maine is one of the most popular tourist towns on the Mid-Maine Coast. With its protected harbor jammed with schooners and recreational ships, it is breathtakingly gorgeous.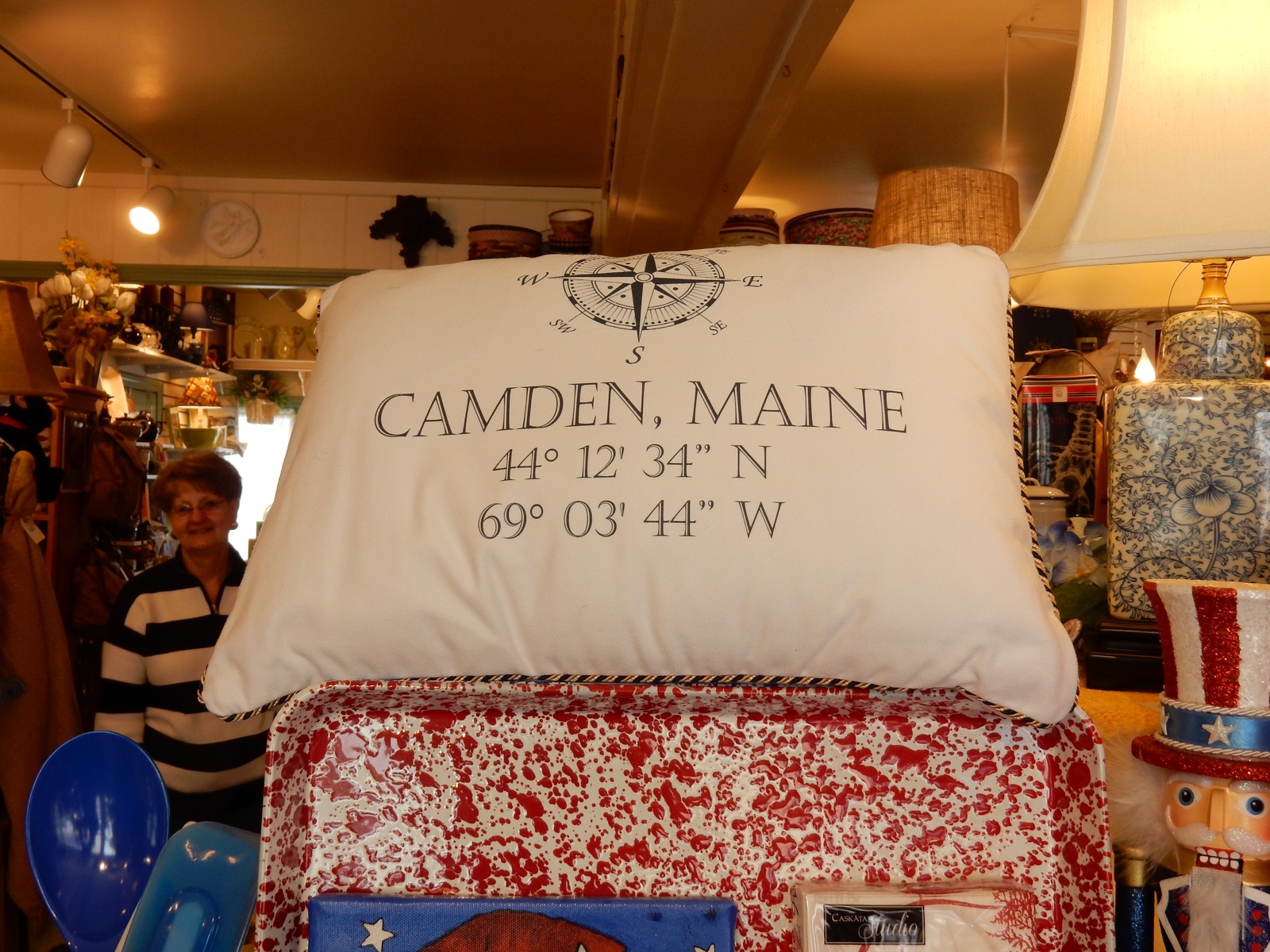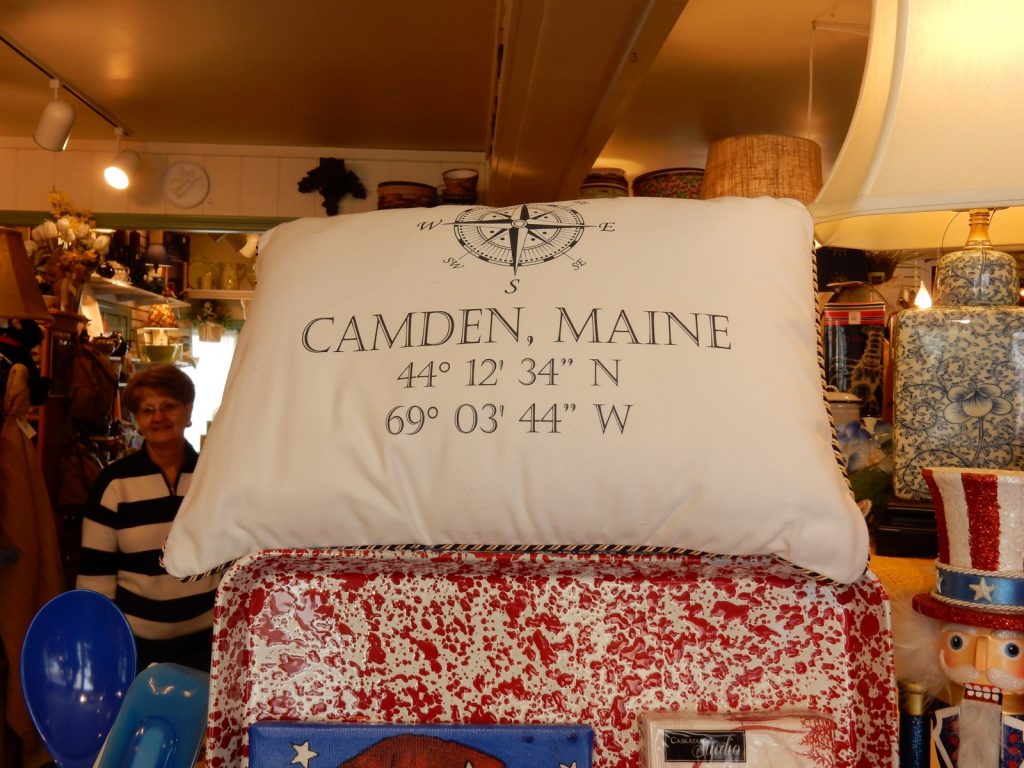 At one point, there were 4,000 ships in Penobscot Bay, transporting lime, granite, lumber, fish, ice, and other Maine resources to points south. Visitors can tap into this maritime heritage by taking a cruise on one of the many sailboats available for daytrips or overnight.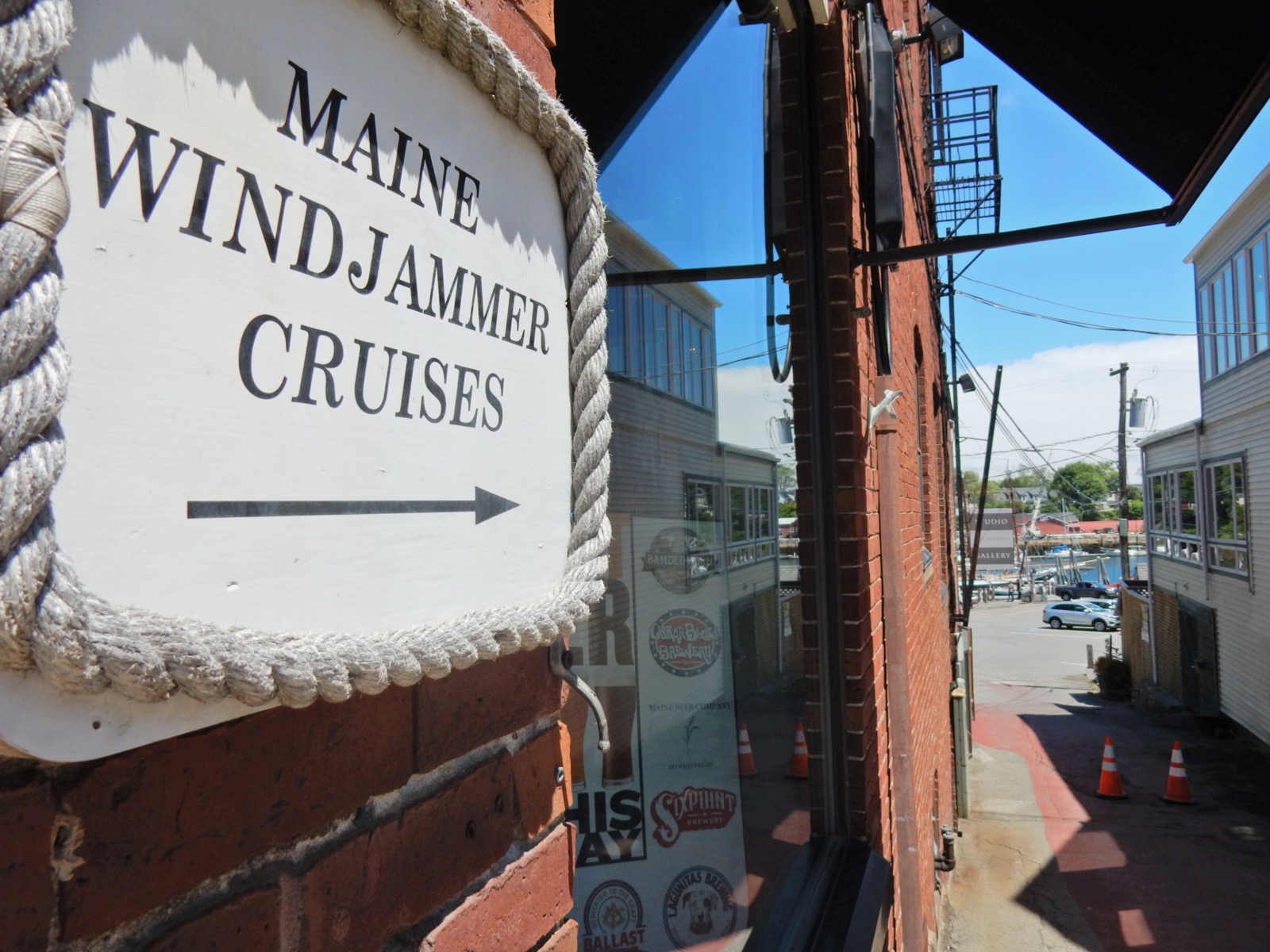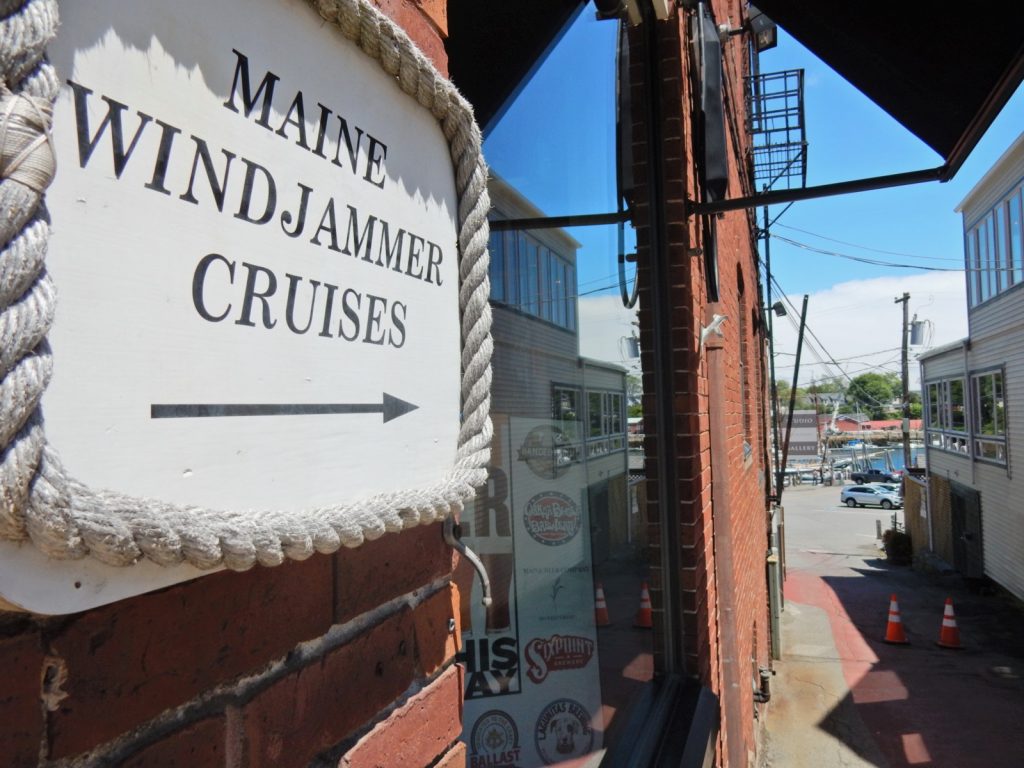 But those who wish to dive deeper into Camden history, read on. Highlights include a nouveau outdoor Amphitheater, radical for its day, tales of the early feminist poet Edna St. Vincent Millay, who attended High School in Camden, and a young early 20th century philanthropist who was responsible for transforming Camden ME into the jewel it is today.
Oh yeah – and we also let you in on the best places to eat and stay. Start here.
Things to Do In Camden Maine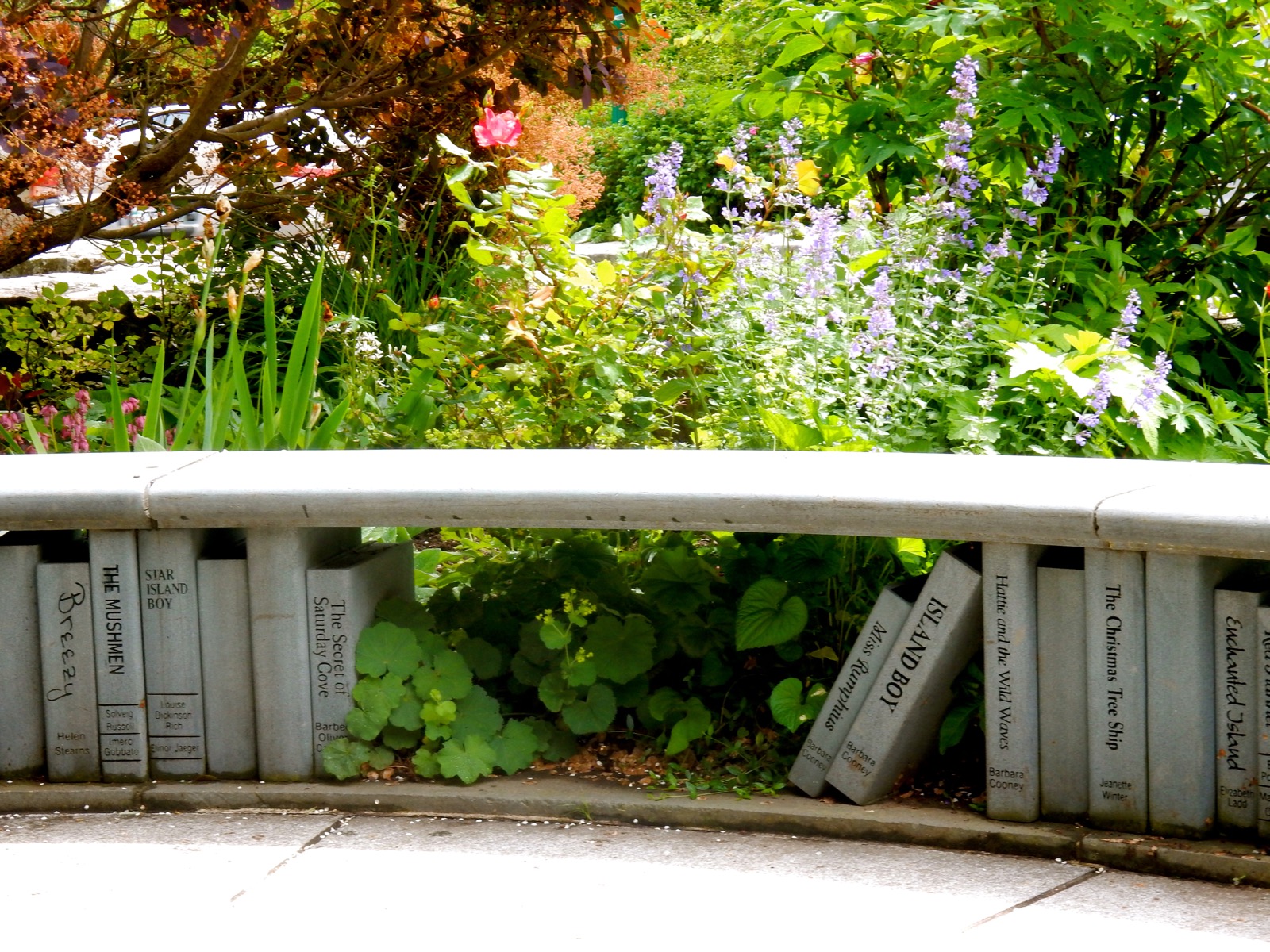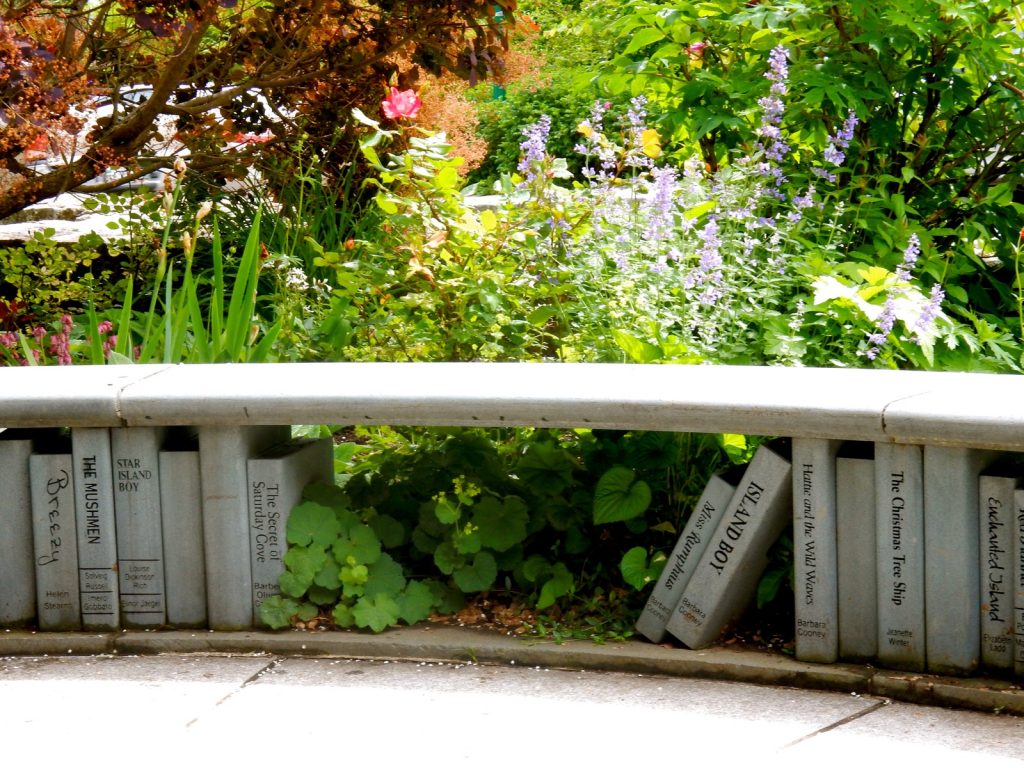 DO: Historic Camden Walking Tour
(Co-Sponsored by the 1928 Camden Public Library, tours are led by Dave Jackson, Director of the Camden Harbor Park and Amy Rollins, from the Penobscot Bay Chamber of Commerce). This walking tour begins in the Children's Garden outside the Camden Library. It's a fantastic tell-all about the origins of classic Camden.
Though tourists swarm to Camden for its stunning land and seascapes, few stop to wonder about the parks and public spaces that attracted visitors here in the first place. Many would be amazed to discover that most were funded by a teen-age woman.
The Teen-Age Benefactor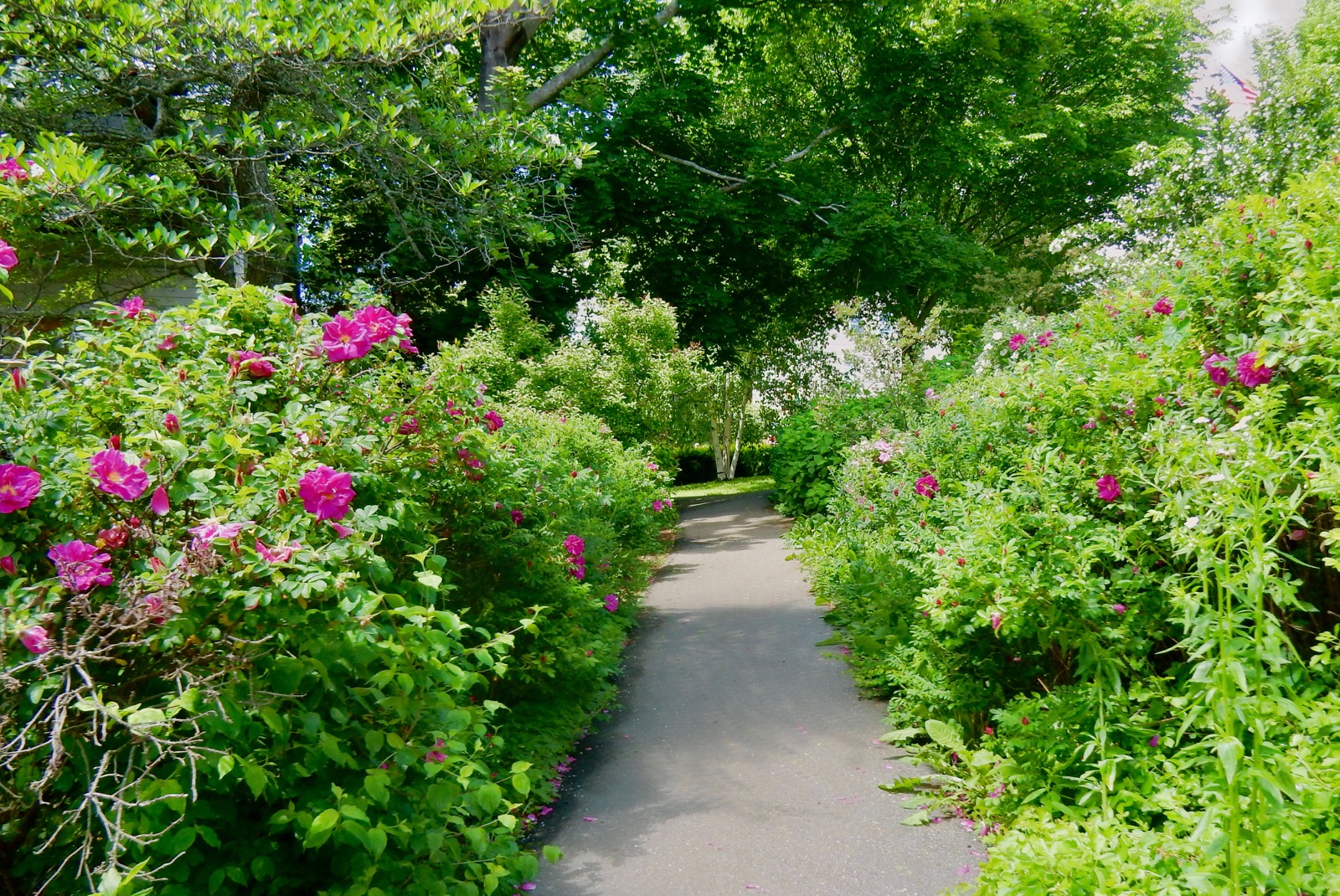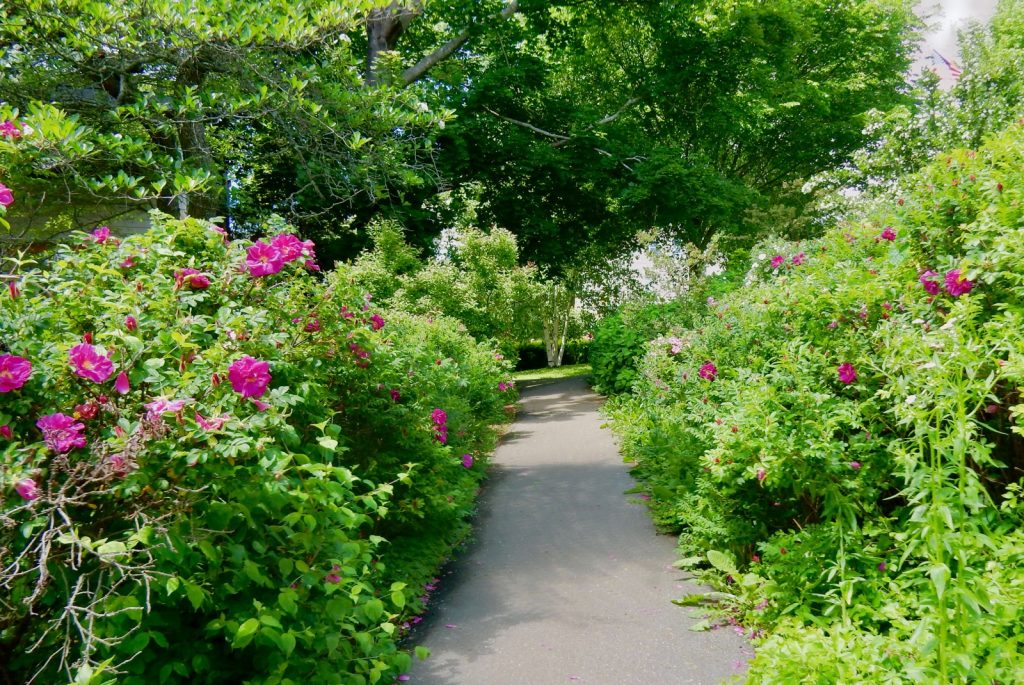 At age 19, heiress Mary Louise Curtis Bok, daughter of Cyrus Curtis – the Philadelphia publisher of the Saturday Evening Post, Ladies Home Journal and other magazines – sought to "give back" to her beloved summer home.
A few years after the hilltop Ocean View Hotel burned down (in 1917), Bok purchased the property and donated it to the town of Camden. The gift came with an understanding that it would be the site of a Public Library for all to use. The Camden Library opened its doors in 1928.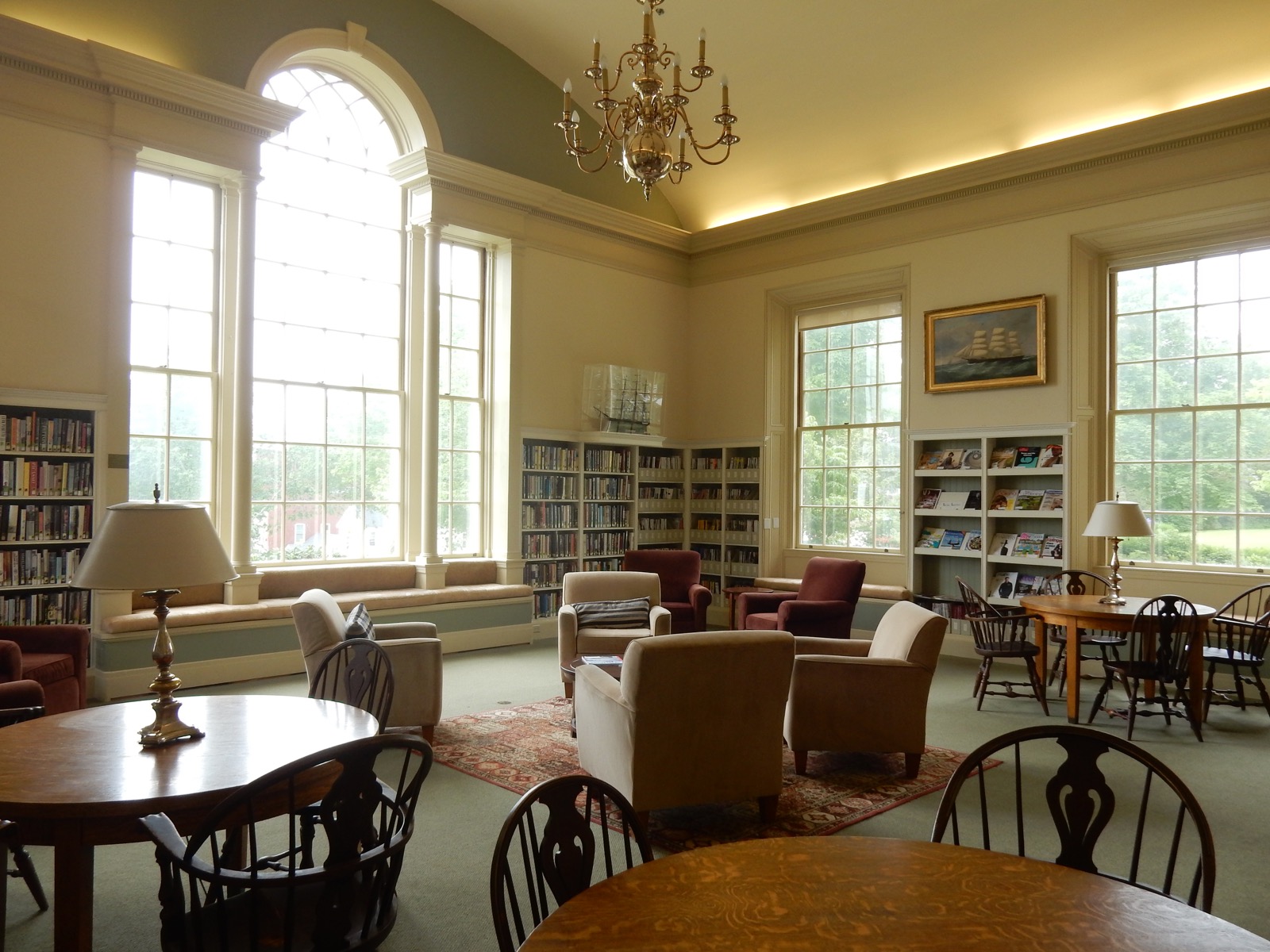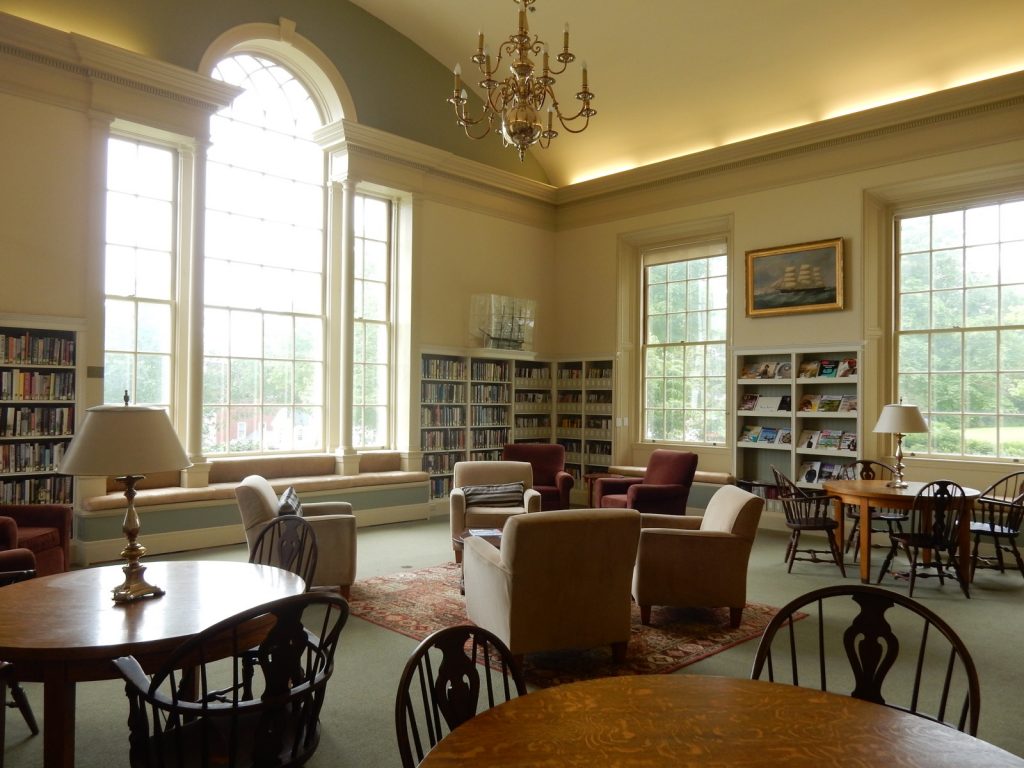 In 1931, after purchasing land adjoining the library property, Bok hired the son of Frederick Law Olmstead – Frederick, Jr. – to design a park that would slope down to the harbor, offering vantage points, plantings, and seating.
Bok chose another landscape architect, Fletcher Steele (who happened to be a student of Frederick Law Olmstead, Jr.'s at Harvard) to shape a natural outdoor Amphitheater. (This structure is still in almost daily use in season).
After Harvard, Steele studied landscapes in Europe. A French Modernist design, this setting, his first commission, was revolutionary for its time.
Historically Significant Gardens
The amphitheater is so historically significant, in fact, it was designated a National Historic Landmark in 2013. In the depths of the Depression, Bok put many people to work, turning Harbor Park and the historic Amphitheater into the spectacular attractions they are today.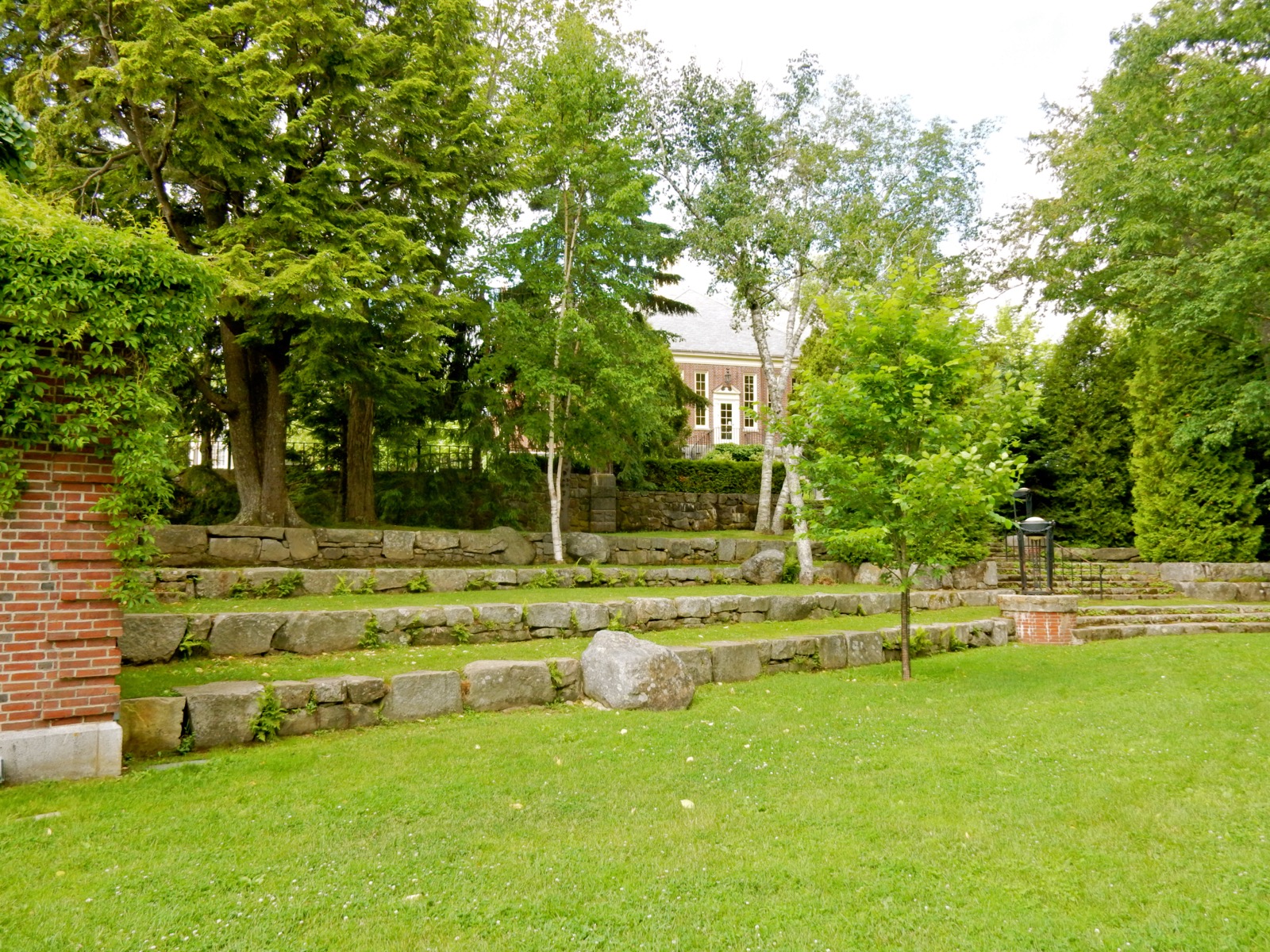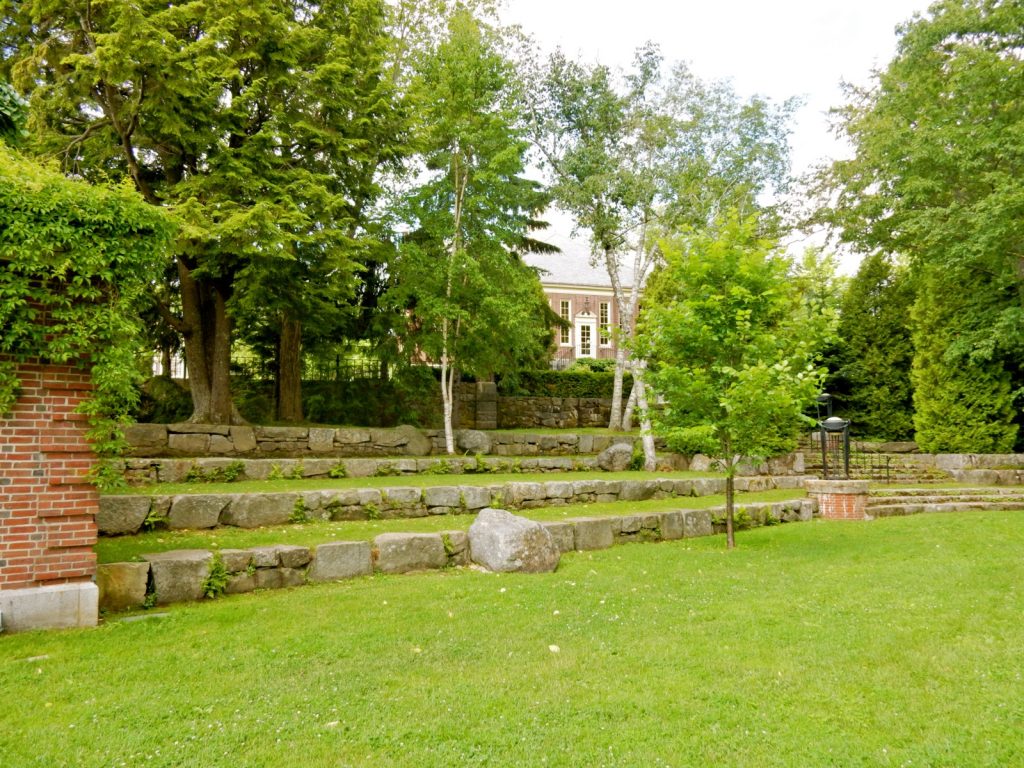 Steele was known for his inability to stay within budget. He designed a stone and iron "Compass of Winds" to be embedded within the amphitheater, but it was too expensive to install.
As a result, the incomplete compass rose was stored in an old boathouse until it was found just a few years ago. Patrons raised funds to complete the compass rose with an old millstone at its center. Its granite arrows were cut and polished by local stonecutters.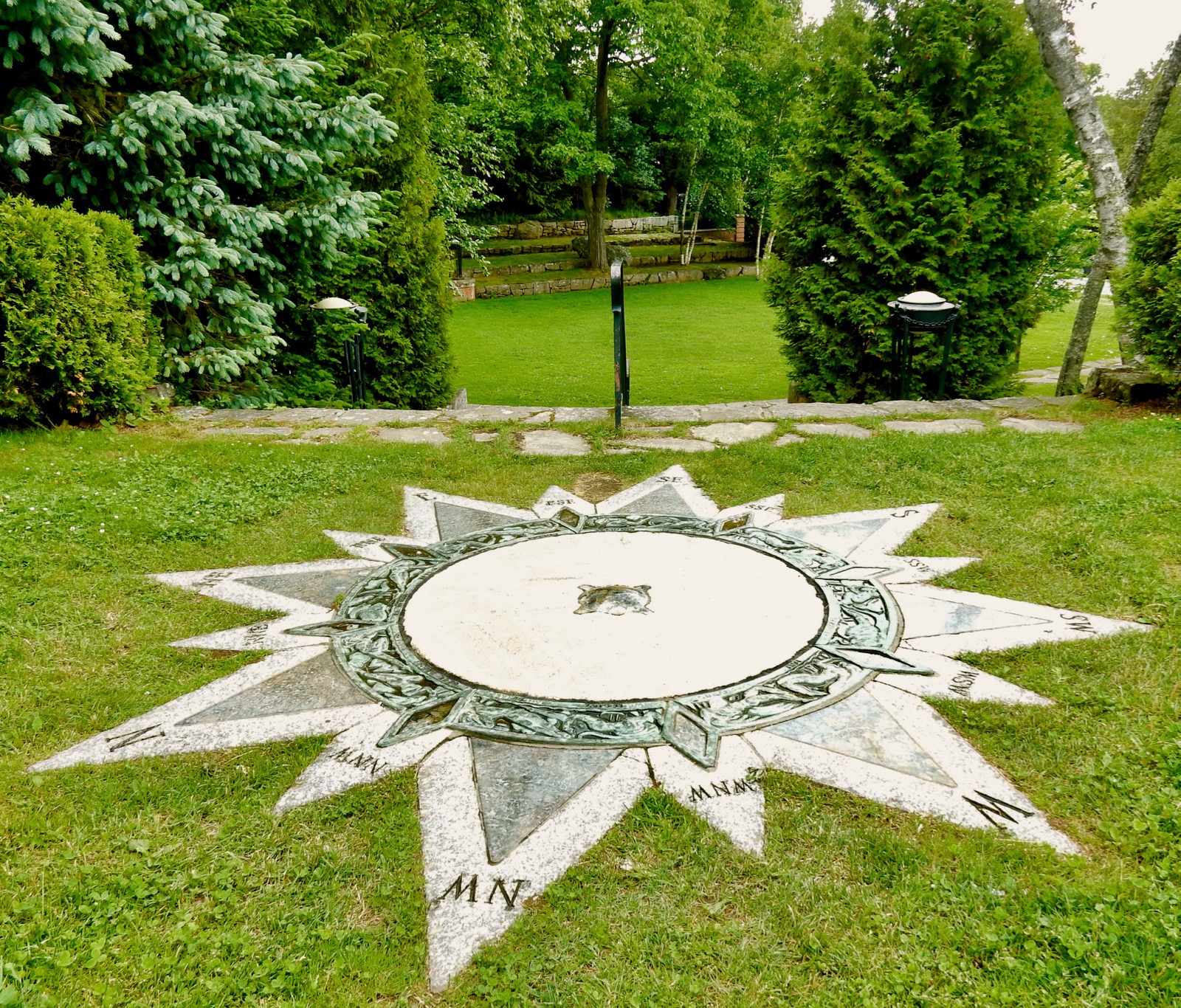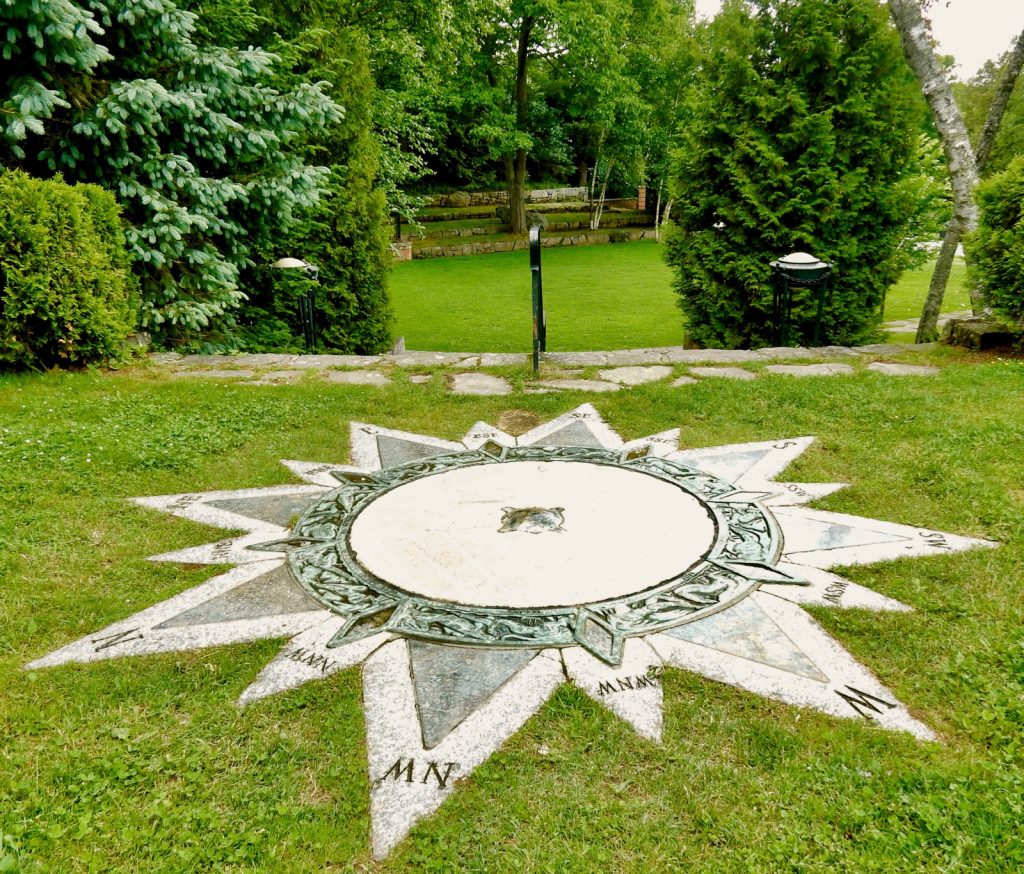 The Compass is now fixed in the lawn just above the terrace steps (closest to the library) and used as seating for Shakespeare plays, concerts, weddings, and other community events.
While most indoor (and even outdoor) theater venues require man-made scenery, this one boasts the bustling harbor as a "living" backdrop.
Underground Library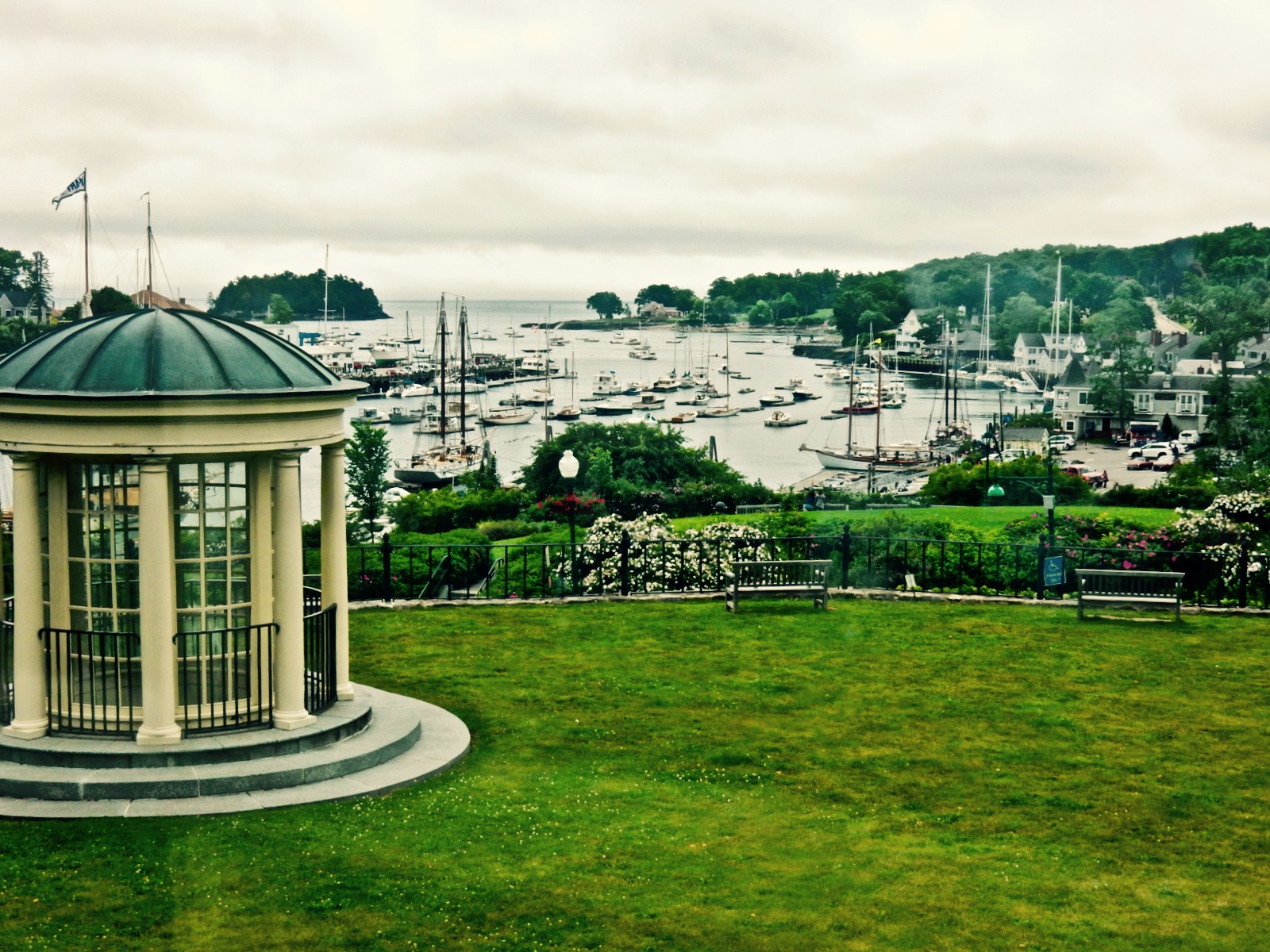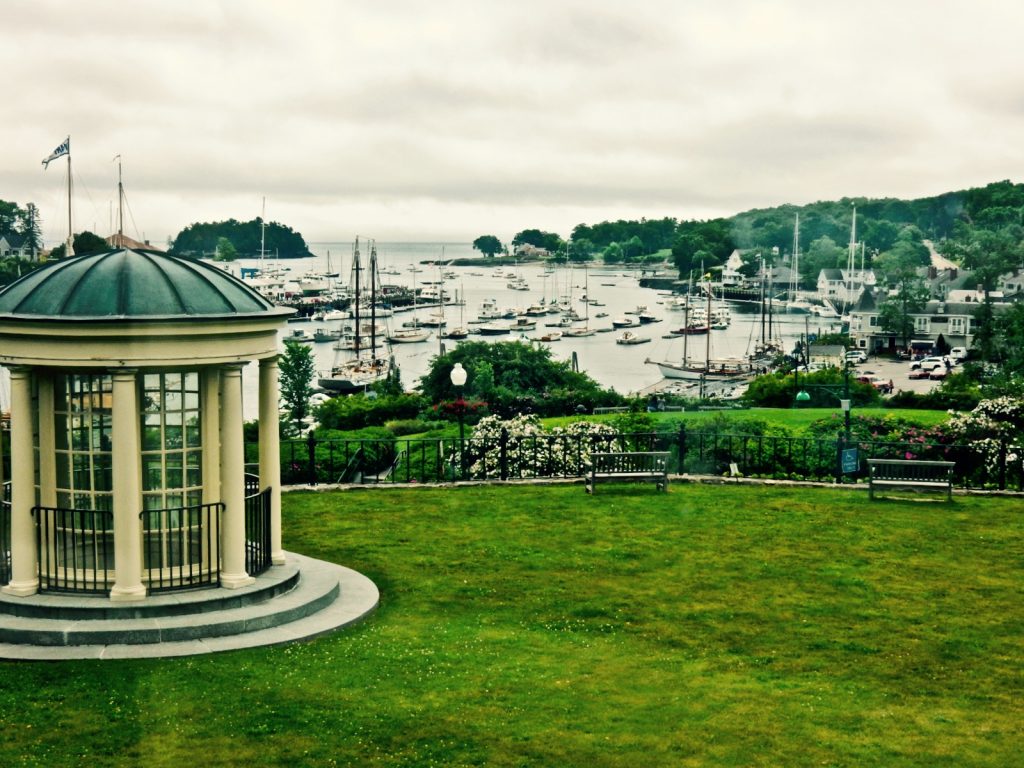 The Camden Library itself, a community hub, is also architecturally noteworthy for its latest 1996 addition. To maintain the integrity of original building, the expansion was constructed underground, nearly doubling the library's space.
On your tour, you'll enter what is now the main door, tour the interior of the library – both the new and old sections. Afterwards, you'll cross over to Harbor Park.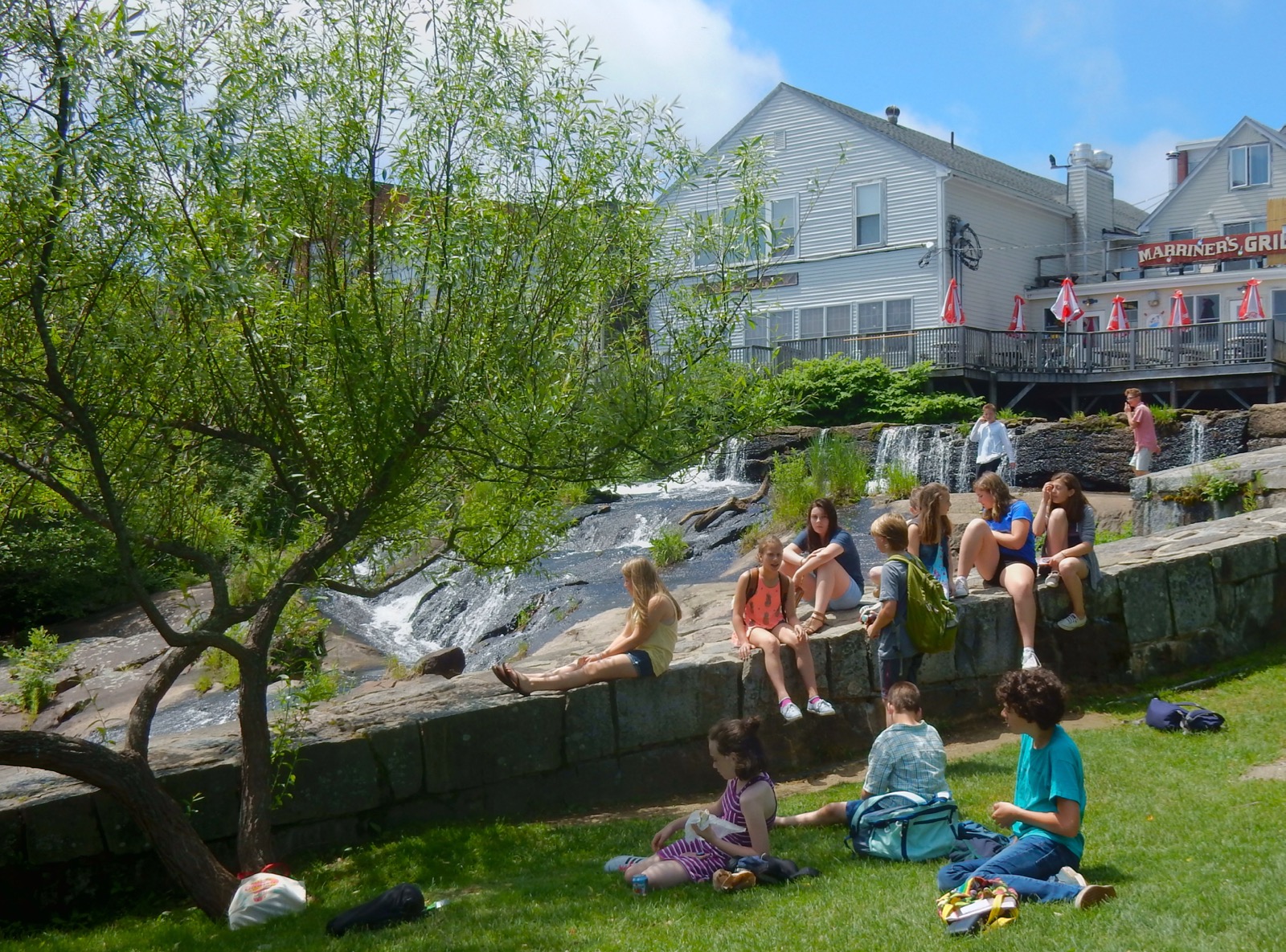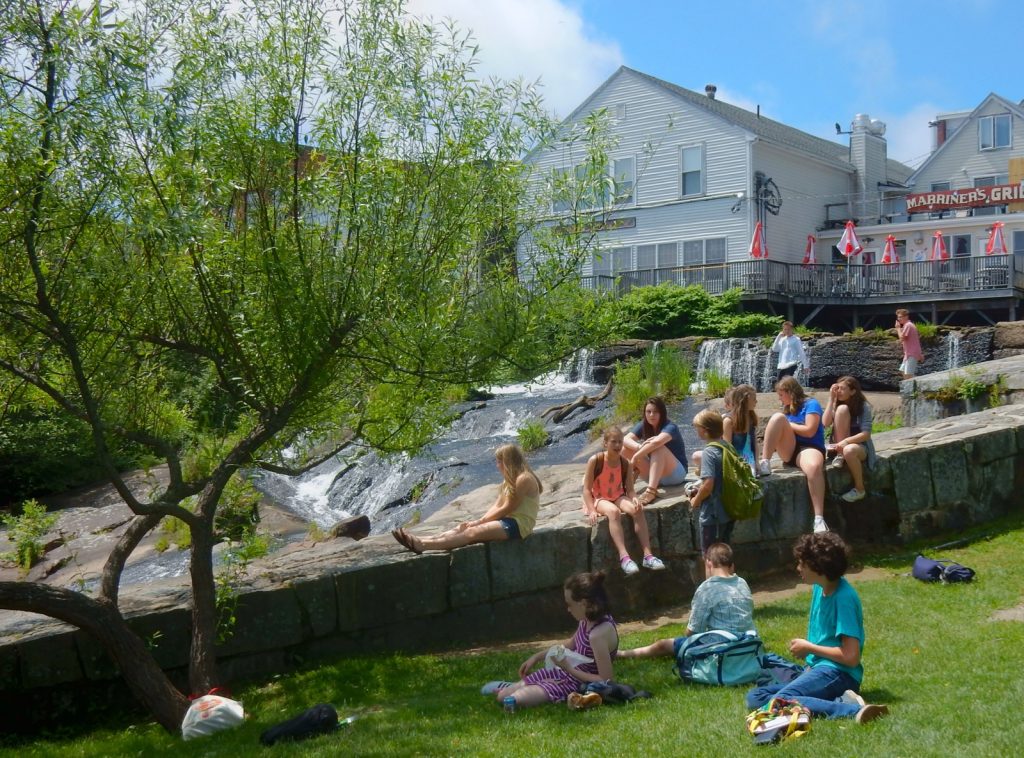 In addition to the drama in the harbor, there's more commotion on the path that traverses the Harbor Park waterfall. This is the terminus of the Megunticook River, which descends 142 ft. over three miles and exits into the sea right here. The tour ends on Main Street at the Camden Opera House. Guided Walking Tours Fridays at 4pm, beginning last Friday in June – Mid-September. Free.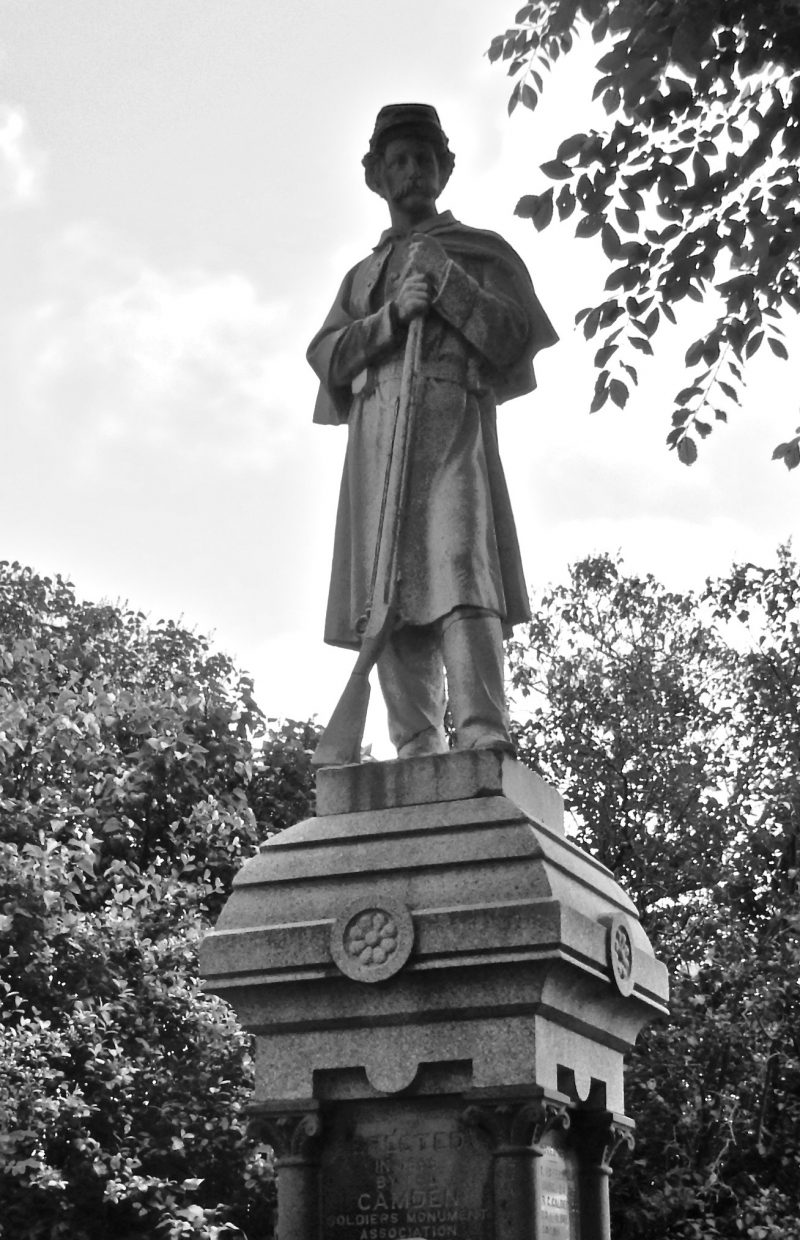 PHOTO OP: Statue of Union Soldier with cracked leg
The broken leg of the granite man, placed at the top of the Megunticook River stairs on Main St. has nothing to do with the wounds of war. But it has everything to do with a modern accident.
A few years ago, this Civil War Memorial that stood in the middle of busy Route 1 was hit by a car, fell and broke. The statue was repaired and moved to this location to protect it from future mishaps.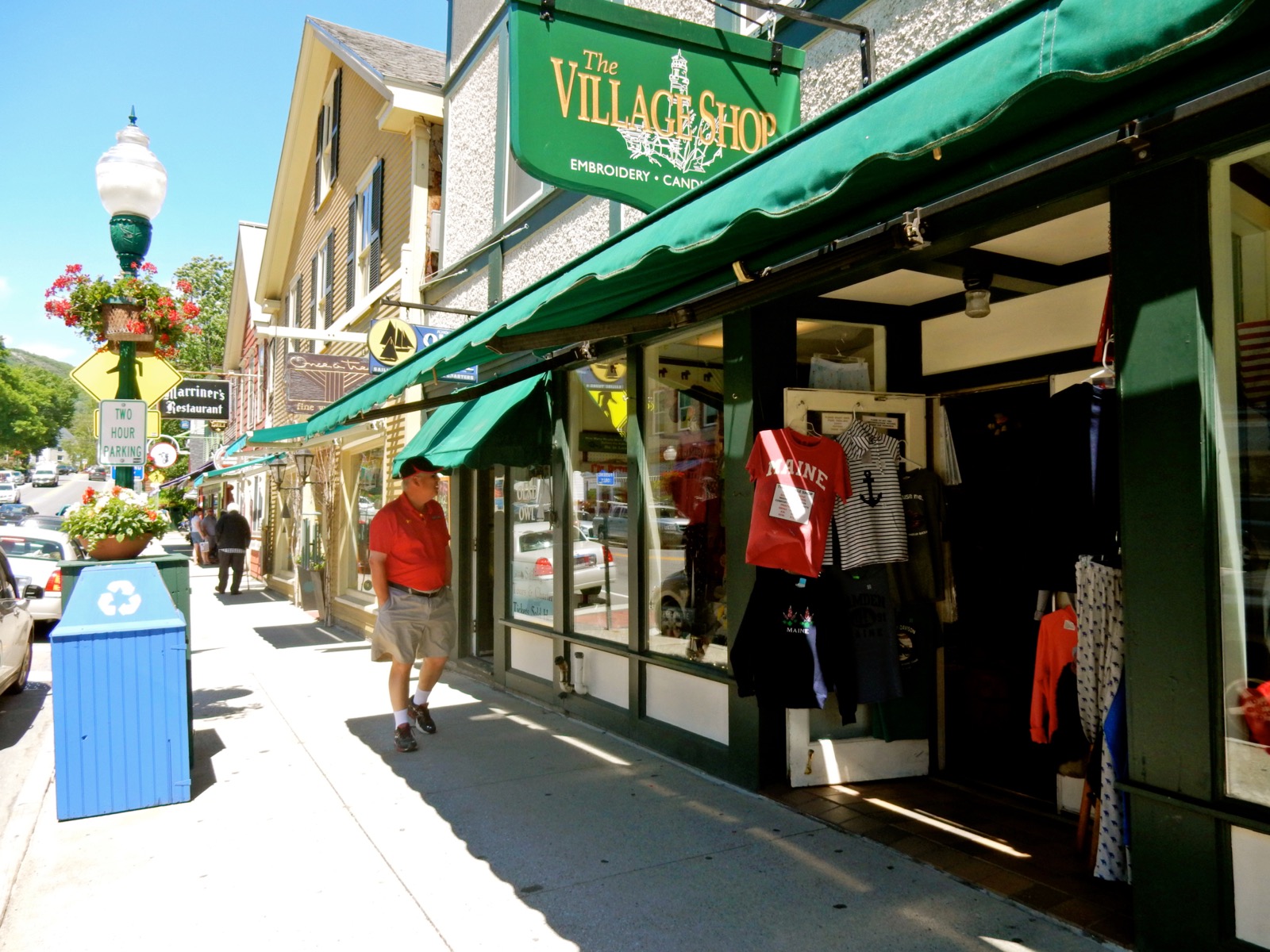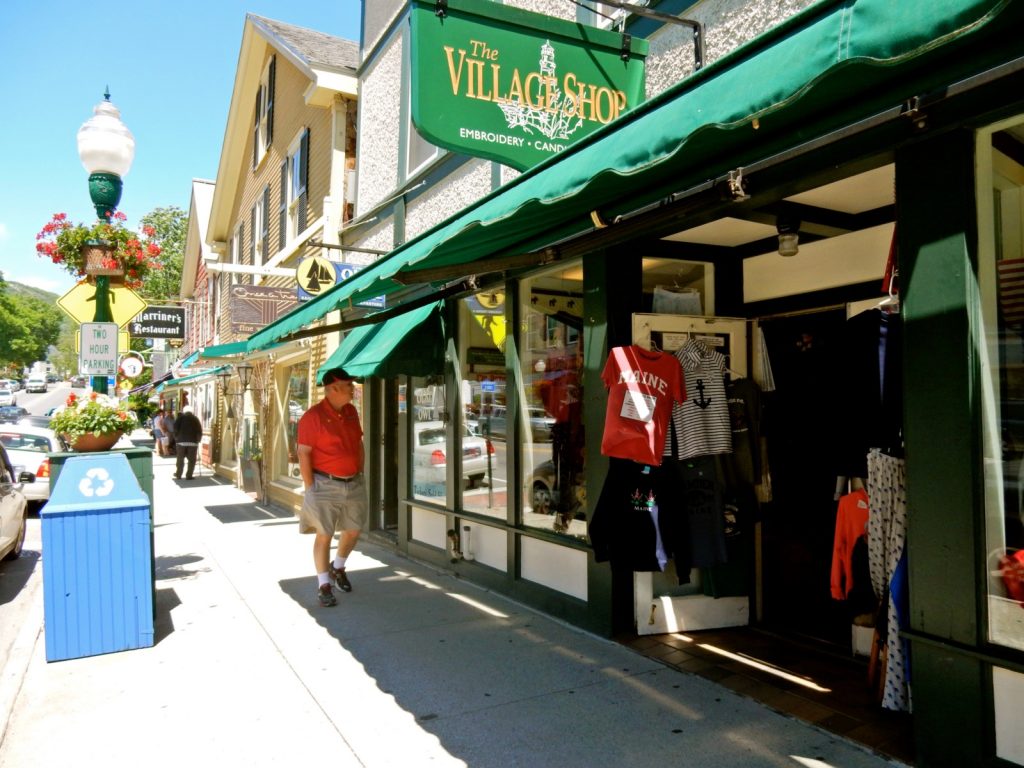 WANDER/SHOP: Main St.
Though Camden fell victim to several fires since the 1700's, the last one in 1892 devastated the town. But the following year, the town, in the spirit of hardy Mainer's, "got to work," basically rebuilding – in brick this time – all the structures you see today. Some of the most popular shops – Once A Tree, Smiling Cow, and the oldest – The Village Shop.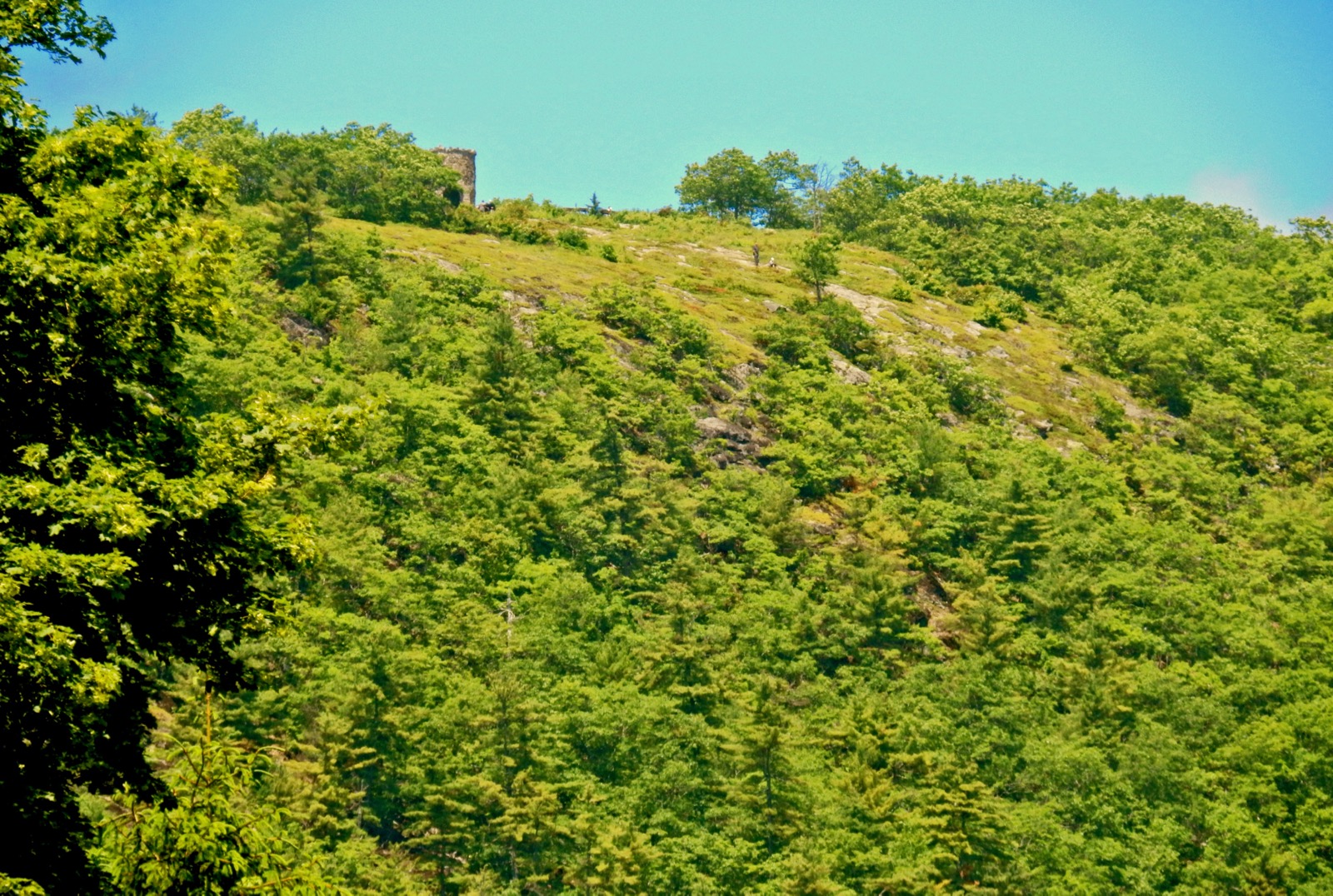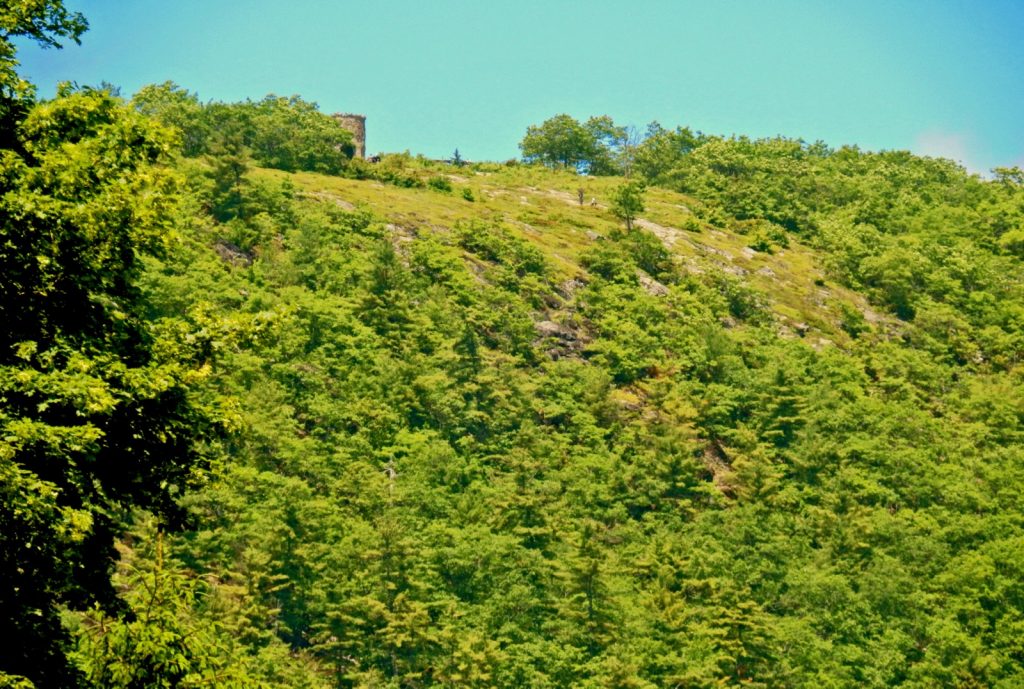 This was Edna St. Vincent Millay's favorite hike!
From Maine.gov website – "0.5 mile, moderate. Offers a relatively short, but very rewarding hike up the south-facing side of the mountain. Although there are some steep pitches, and a bit of scrambling through rock and ledge areas is required, the view over Camden and the islands dotting Penobscot Bay makes this climb well worth the effort. Ascending the 26 ft. 1921 stone tower on Mount Battie's 780′ summit further enhances the opportunity to soak in the 360-degree panorama."
For those who don't have the time, there's a 1.6 mile auto road to the summit as well. Camden Hills Campsites available May 1-Oct 15, trails year round daylight hours only.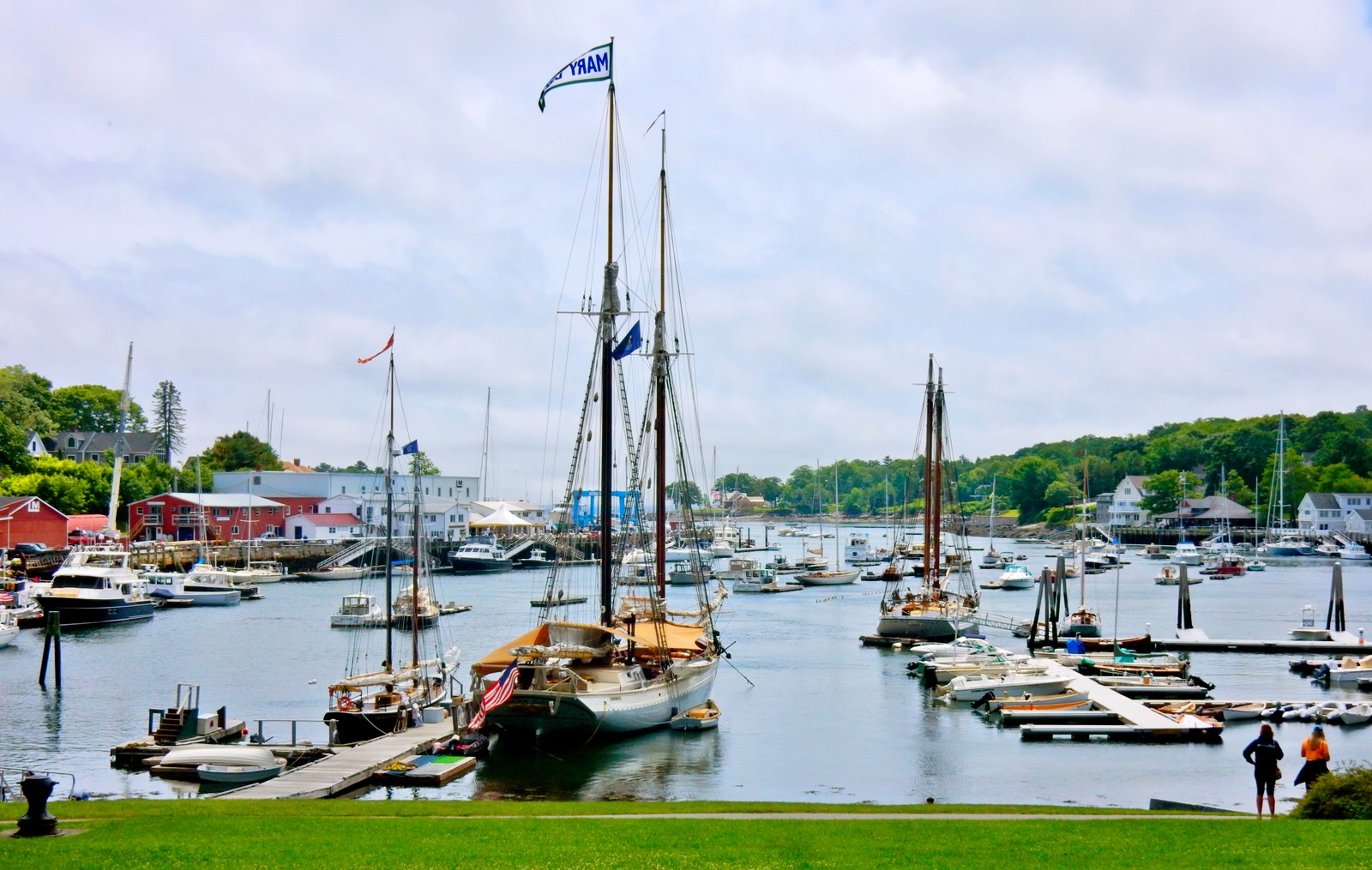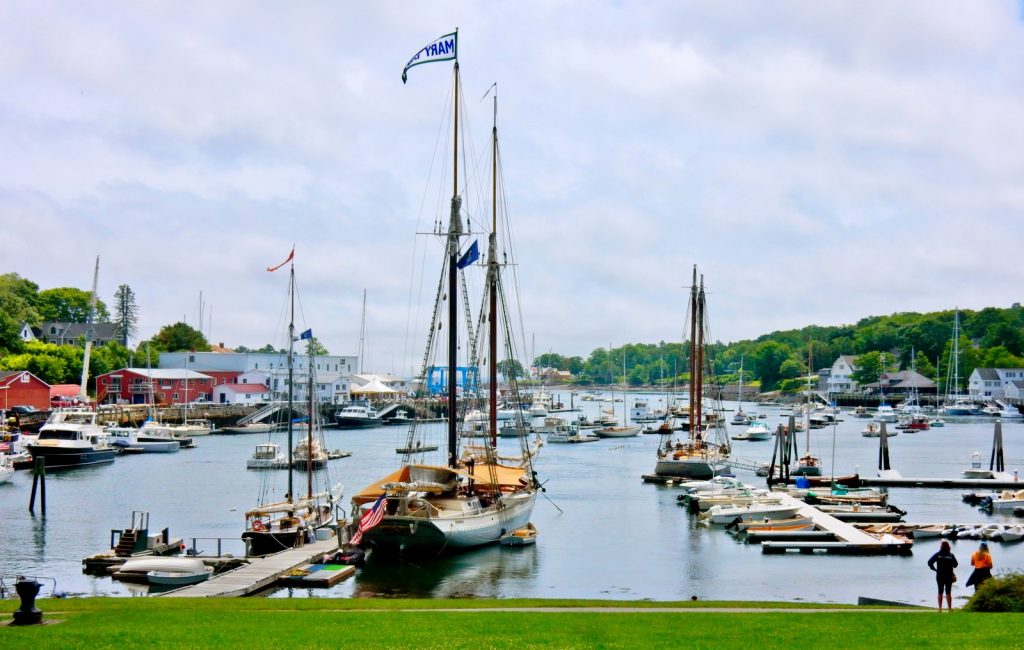 There are dozens of ways to get out on the water in Camden, including SUP's and kayaks (Mainesport.com), Lobster Boat, and multi-day Windjammer Cruises. Perennial favorites are 2-hour and daylong Schooner and Sloop sails.
Several ships in The Maine Windjammer Association fleet sail from here, including the Mary Day, Angelique, and Lewis R. French (more homeport in Rockland).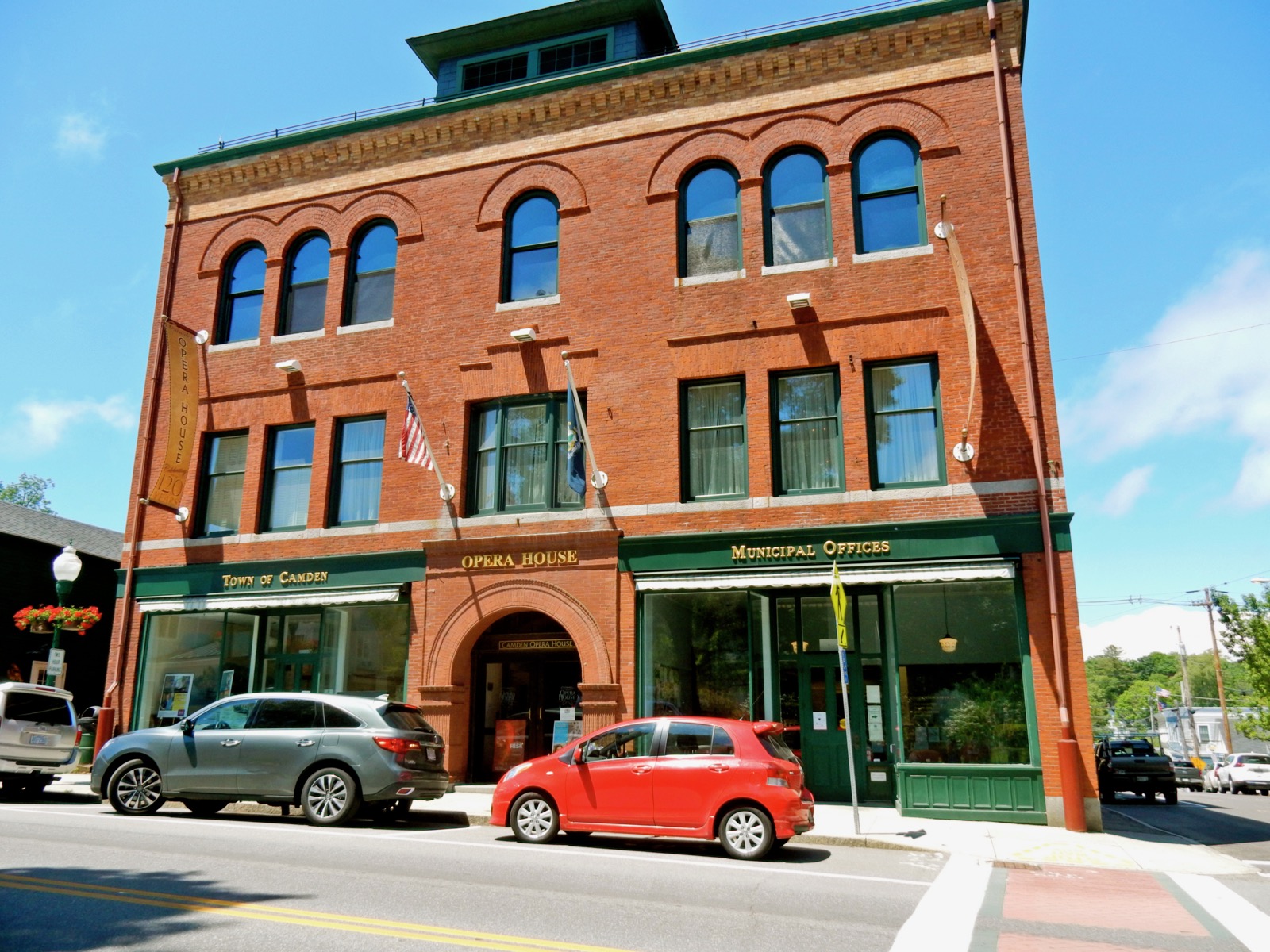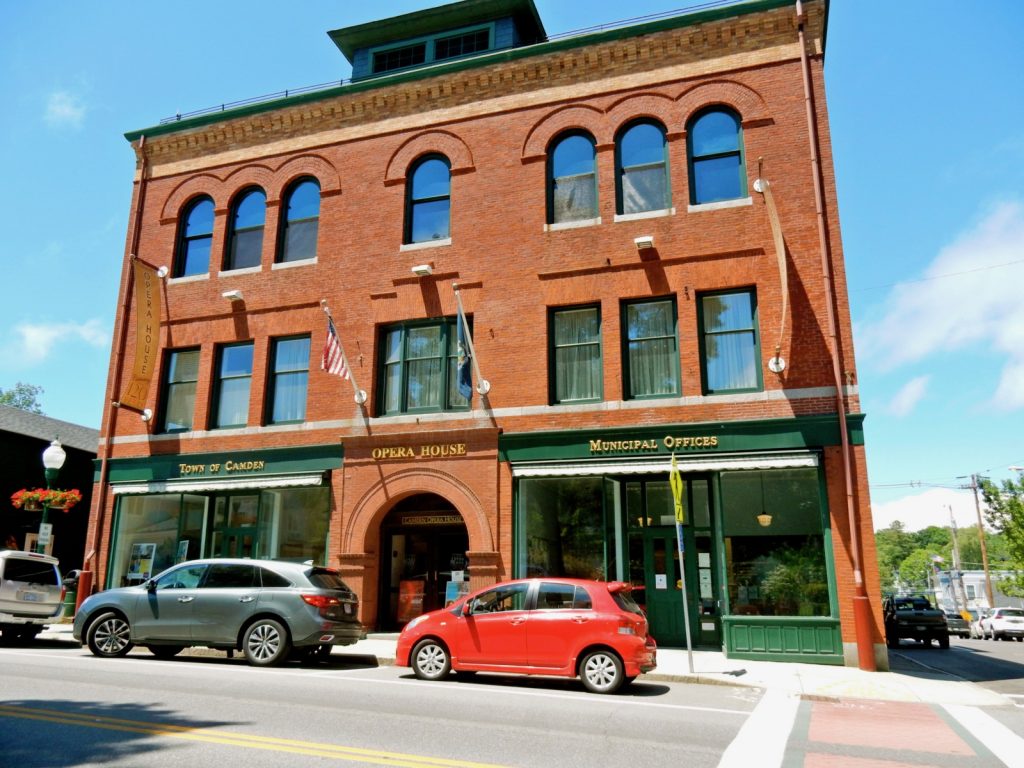 This Richardson Romanesque style theater was the largest structure in the county in 1894. Today, it still features live performances, but also houses town offices and a small orientation center where you can learn all about its history.
The Opera House sits across from the Town Green. This postage-stamp park was also saved by Mary Louis Curtis Bok. In the late 1920's, Bok heard rumors that a proposed gas station was going to mar the property. Now, it is a shaded place bounded by a Memorial to all Camden natives who served in all American wars from the 1700's on.
Restaurants In Camden Maine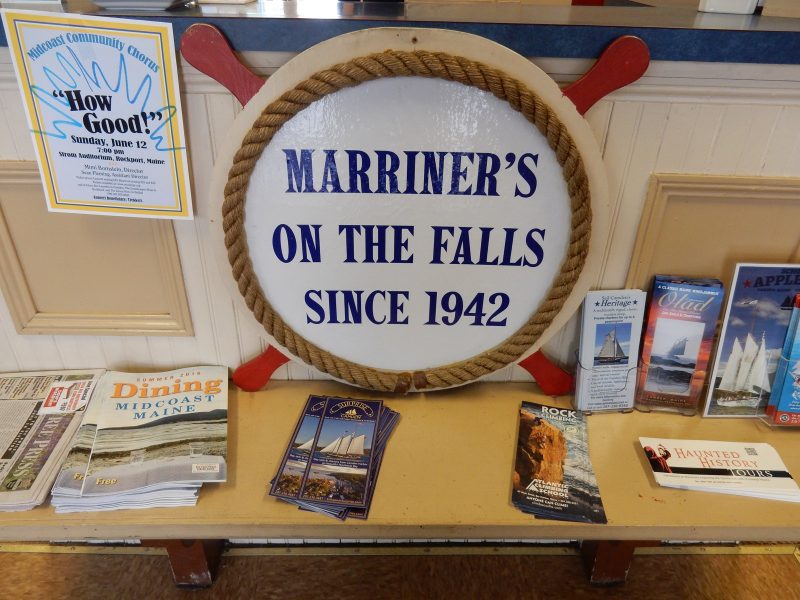 EAT: Locals Recommend
There's a slew of places to choose from in Camden Maine. But standouts include Boynton-McCae for eclectic light meals. Marriner's, a chowder house that's a hit with tourists, but locals like it, too. Fresh & Co., lauded by visitors and residents alike for its devotion to local farmers and fishermen. And Hartstone Inn & Hideaway for great seafood in funky surroundings.
Hotels In Camden Maine
STAY: Best Inns
Again, a huge choice in Camden ME. And most are very good, so it's difficult to come up with absolutes. Some travelers like traditional Yankee décor, others want contemporary or funky. You can get all here.
Standouts include the relatively new 16 Bayview boutique hotel in the Waterfront District. The funky eclectically designed Whitehall is a far cry from the whitewashed antique farmhouse exterior, just slightly out of town. Camden Main Stay Inn and Grand Harbor Inn also win high marks from travelers.
But the most posh spot is the Relais & Chateaux brand Camden Harbor Inn – right on the bay.