Romantic Hideaways Far From the Madding Crowd
With Omicron surging, and dense cities becoming chaotic cauldrons of Covid, isn't it time for an escape: For a true romantic hideaway, within a short drive of home?
Ducking into an inn in the midst of a forest, or at the tail end of a long rural peninsula, or smack in the middle of farmland – especially on a dark stormy night – is an outrageously satisfying and restorative experience.
It's one that floods you with a relief so palpable, you didn't realize how stressed out you were until you walked through the door. Stressed from the drive. Stressed from the storm. And stressed trying to escape the virus that seems to have everyone in its grip.
The following small town, woodlands, or country romantic hideaways in the Northeast US from Massachusetts to Maryland have much in common. They are all in the proverbial "boonies," are luxurious, and offer the essential elements of a truly sweet and sensual sanctuary.
Romantic Hideaways in Massachusetts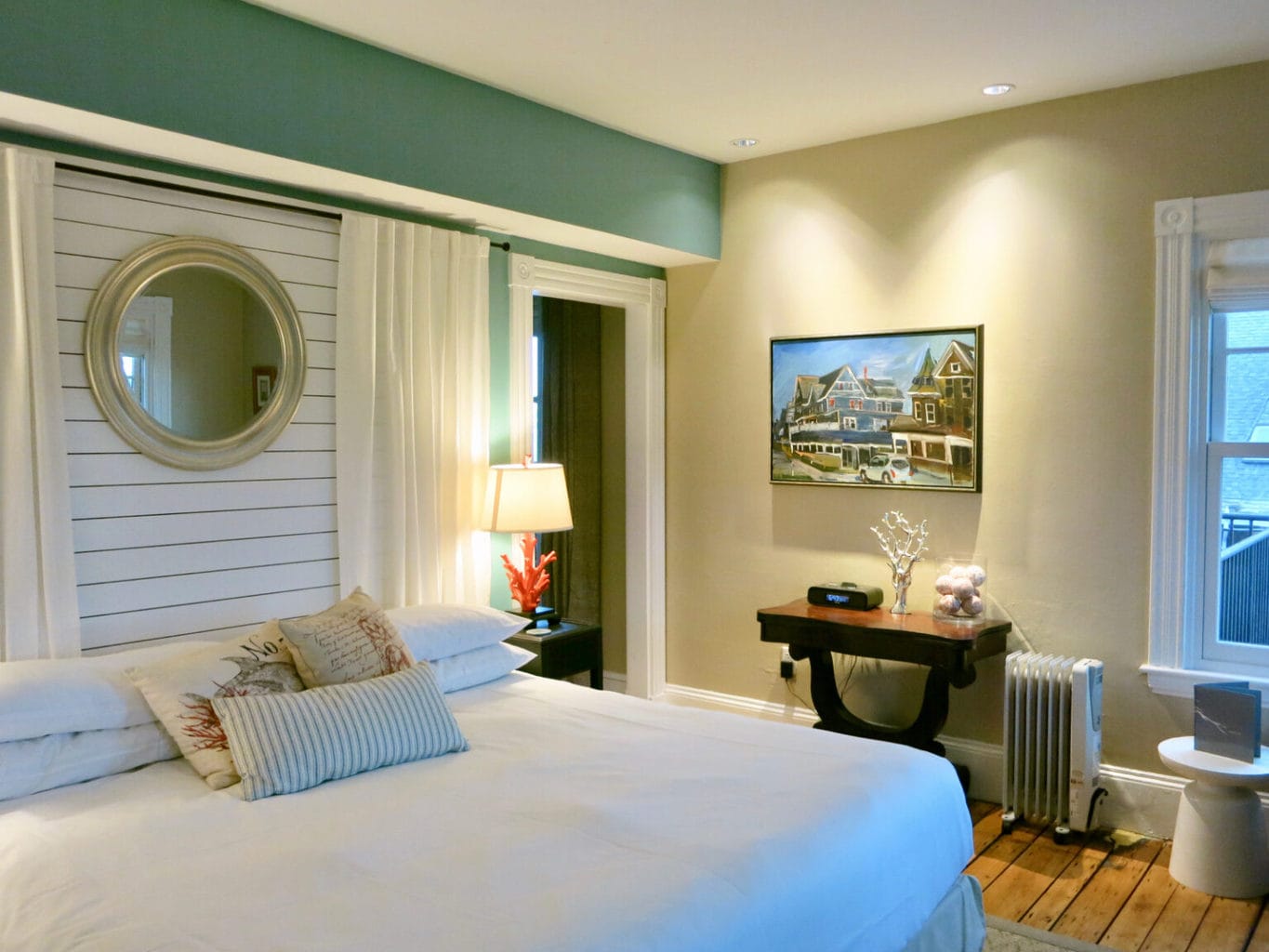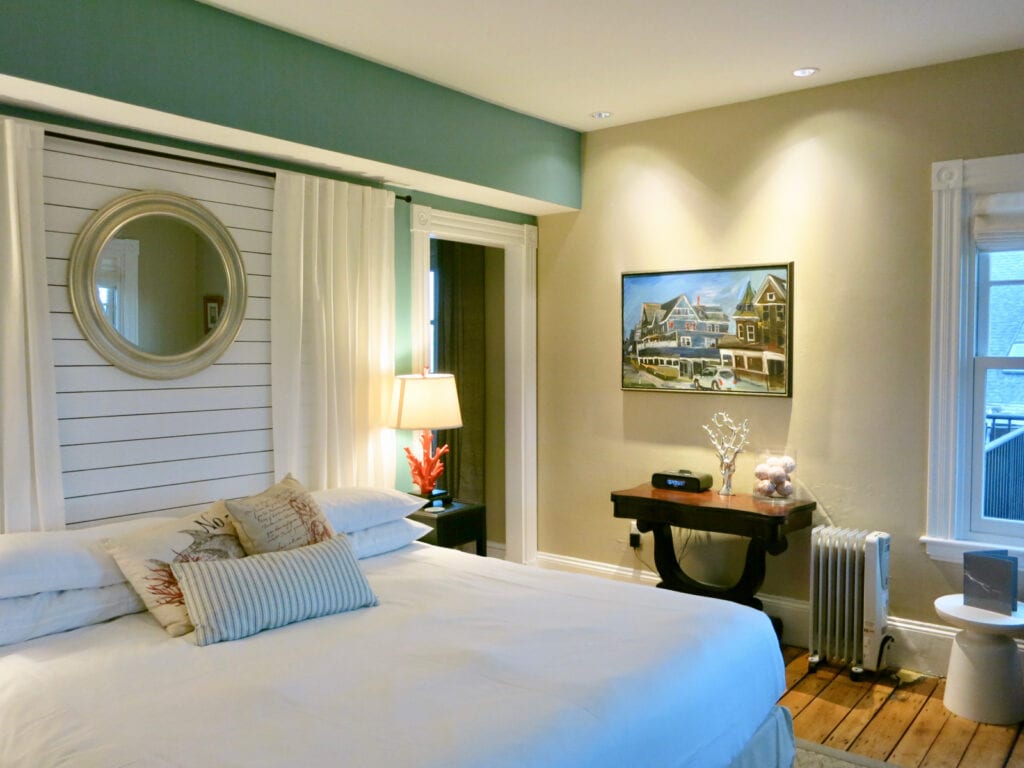 Woods Hole Inn – Cape Cod MA
Woods Hole MA on Cape Cod is recognized as a vibrant hub of marine science, home to Woods Hole Oceanographic Institution – and point of departure for Nantucket and Martha's Vineyard ferries. But, in winter, summer crowds thin out, and you can feel unfettered and cared for at the one and only lodging in town: the Woods Hole Inn. Rooms are breezy-beachy modern with shiplap walls and porthole mirrors. Breakfast is yummy. There's a great restaurant attached. And the whole working wharf of a town prime for a hand in hand stroll. Find out more in this Woods Hole post.
Romantic Hideaways in Connecticut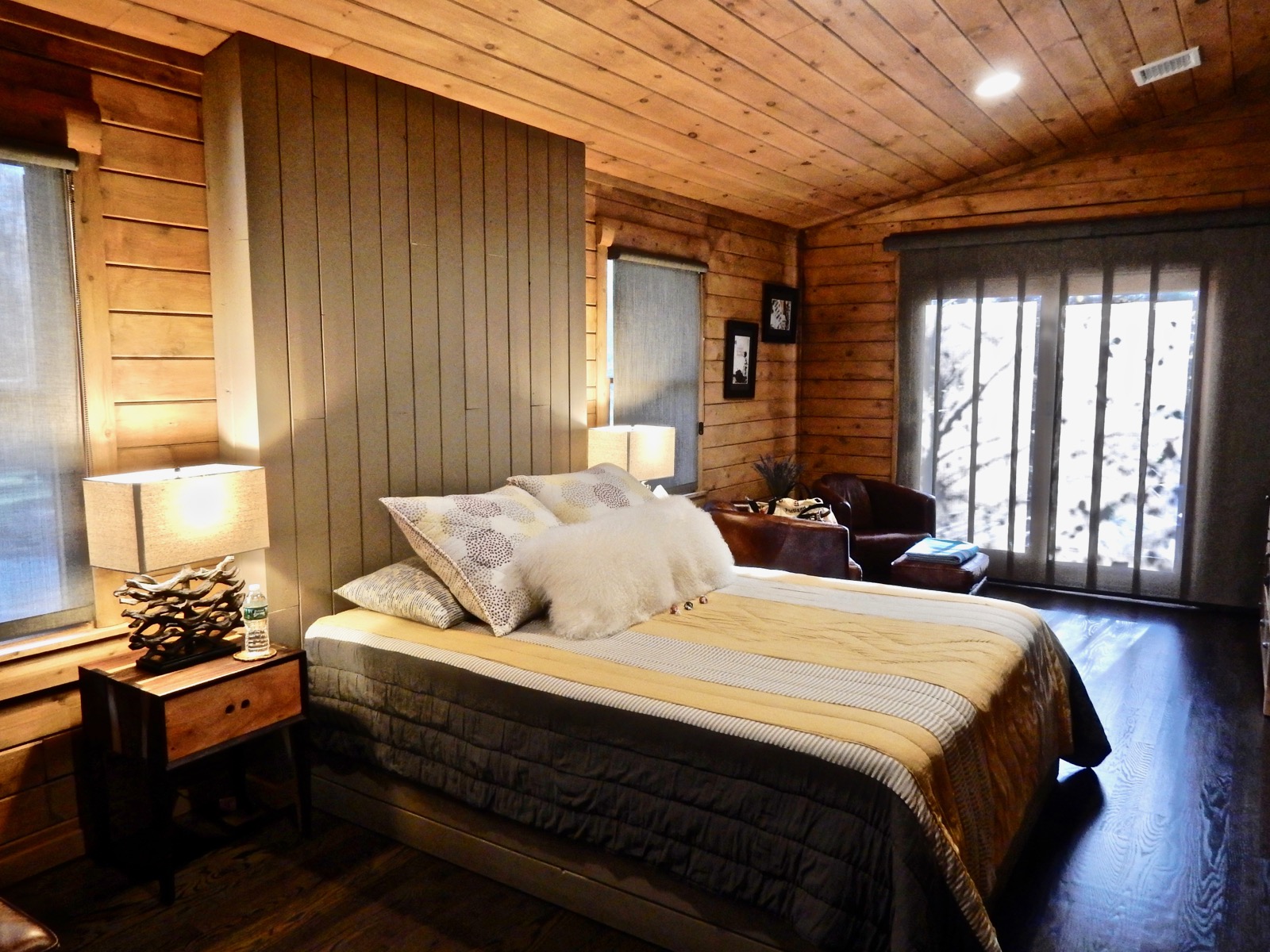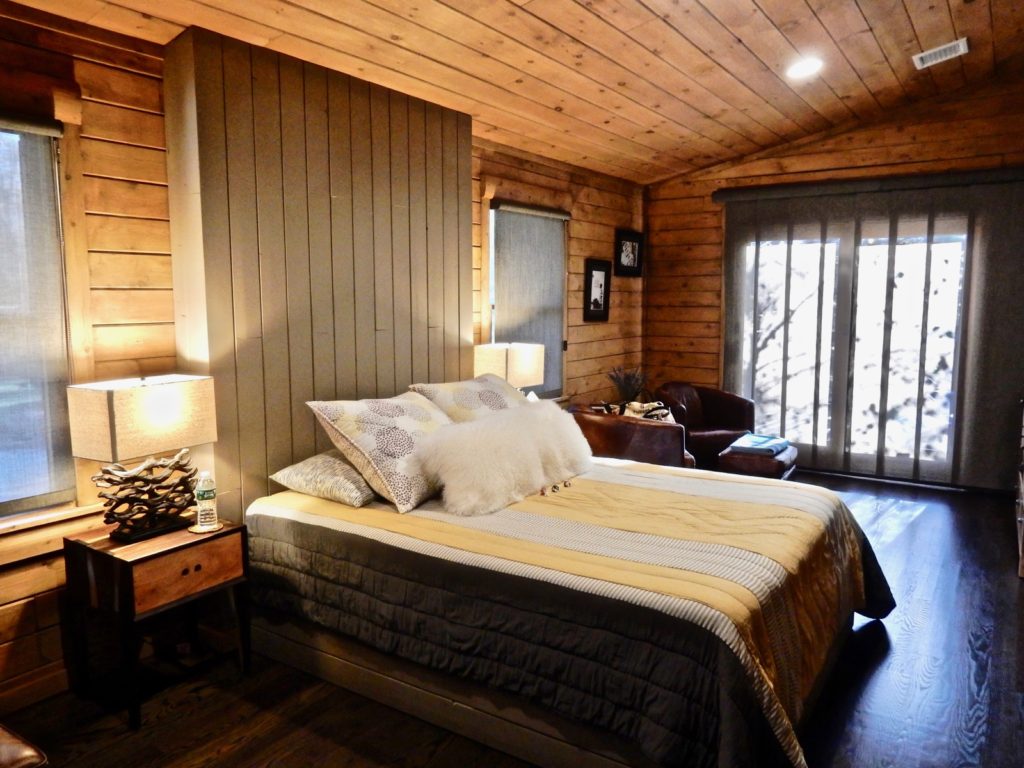 Chatfield Hollow Inn – Killingworth CT
2 Hours from NYC
Most people haven't even heard of Killingworth CT let alone been here. But this woodland B&B has proven to be a great escape from NYC. The property is captivating, with a coterie of animals, a mushroom farm, and benches on which to sit and ponder. The inn's style, in both the design-forward living room, and all five guest rooms, has been described as "Mid-century modern meets Daniel Boone." Plus the land borders Chatfield Hollow State Park, offering verdant, sun-dappled saunters on boardwalks and around ponds. Find our more on this Killingworth and Chatfield Hollow Inn post.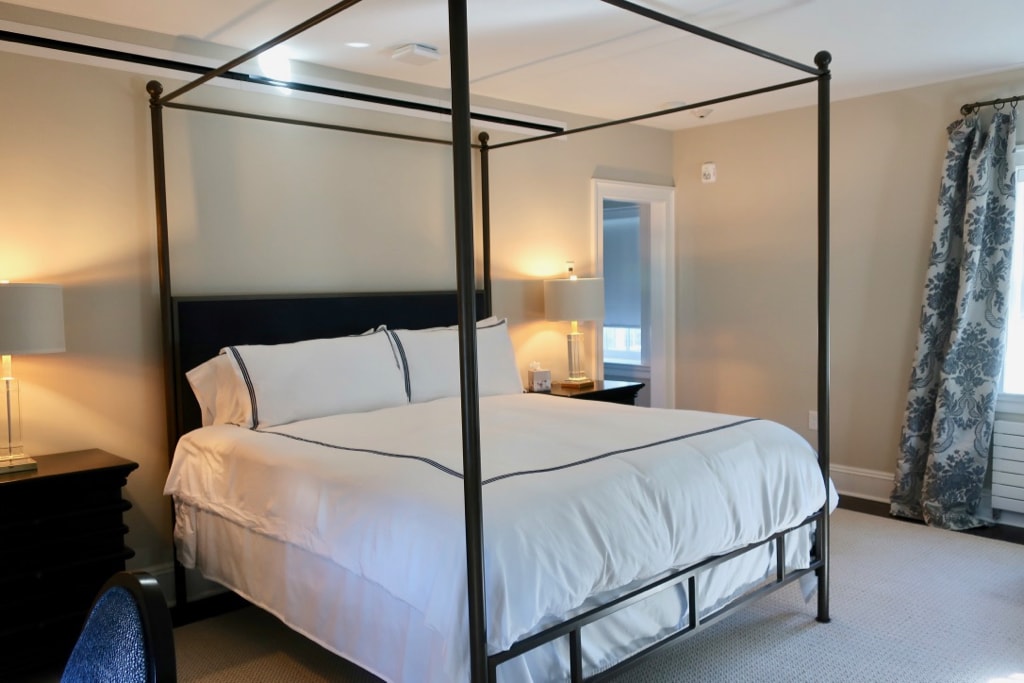 Inn at Ocean Ave – New London CT
2 ¼ hours from NYC
Tucked into a residential neighborhood, this stately brick mansion sits on four sprawling acres that encompass a pool and undulating lawn. Each room is a study in 20's glamour. That's 1920's, by the way – with mirrored furniture and subtle shades of white and off-white. Beds are so soft and snuggly, you might sleep an unheard of uninterrupted 8 or 9-hours. So, an overnight here might be just the ticket for new parents. A solid night's sleep is the new hot and heavy – don'tcha know. More about New London CT and Inn at Ocean Ave here.
Romantic Hideaways in New York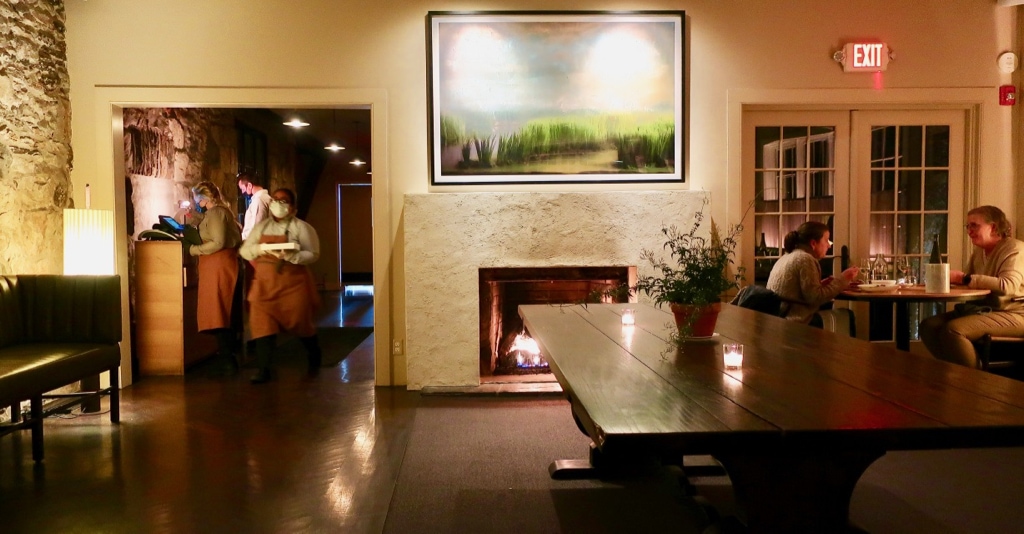 Troutbeck – Amenia NY
2 Hours from NYC
Since 1765, luminaries, including Thoreau, Twain, Teddy Roosevelt, and Supreme Court Judge, Thurgood Marshall, have convened at Troutbeck – a retreat in the Hudson Valley NY woods. Now a luxury resort, with a world-class restaurant, this romantic hideaway makes for a comforting and comfortable getaway just 1 ½ hours from Manhattan.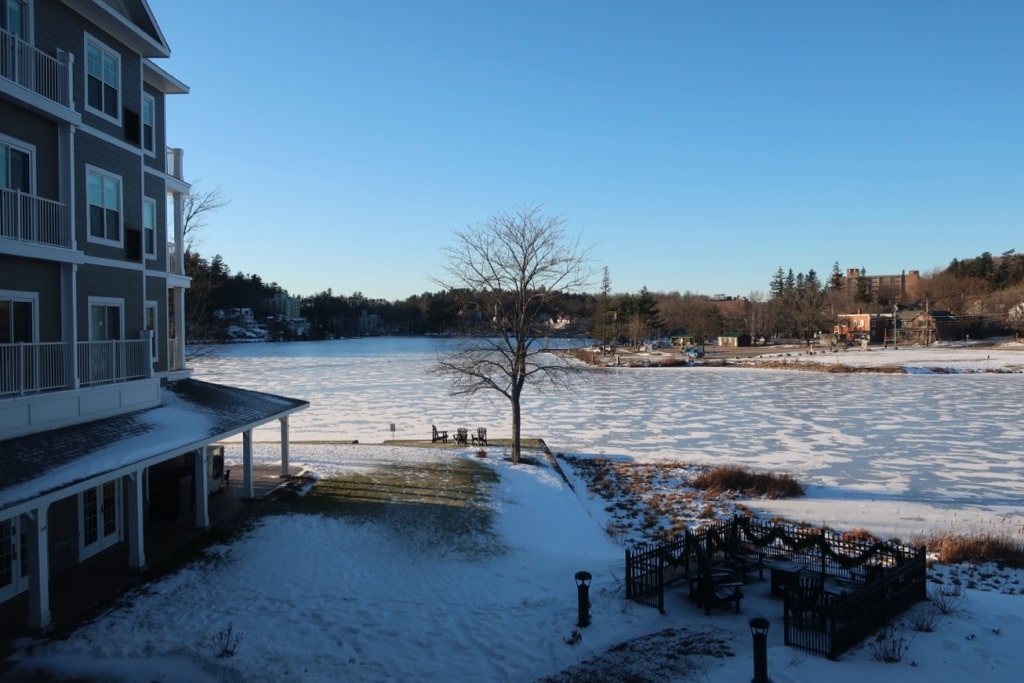 Saranac Waterfront Lodge – Saranac Lake NY
5 hours from NYC and Boston: 2 ½ hours from Albany NY
While Saranac Lake NY is larger than most towns on this list, the Waterfront Lodge stands at a remove from the more populated downtown. In late afternoon, the setting sun illuminates the lake, making it the perfect time to sit out by the fire pit in winter, or after grabbing a glass of wine at The Boathouse Restaurant and reclining on a waterside Adirondack chair on warmer days. For more info check out this Saranac Lake and Tupper Lake NY post.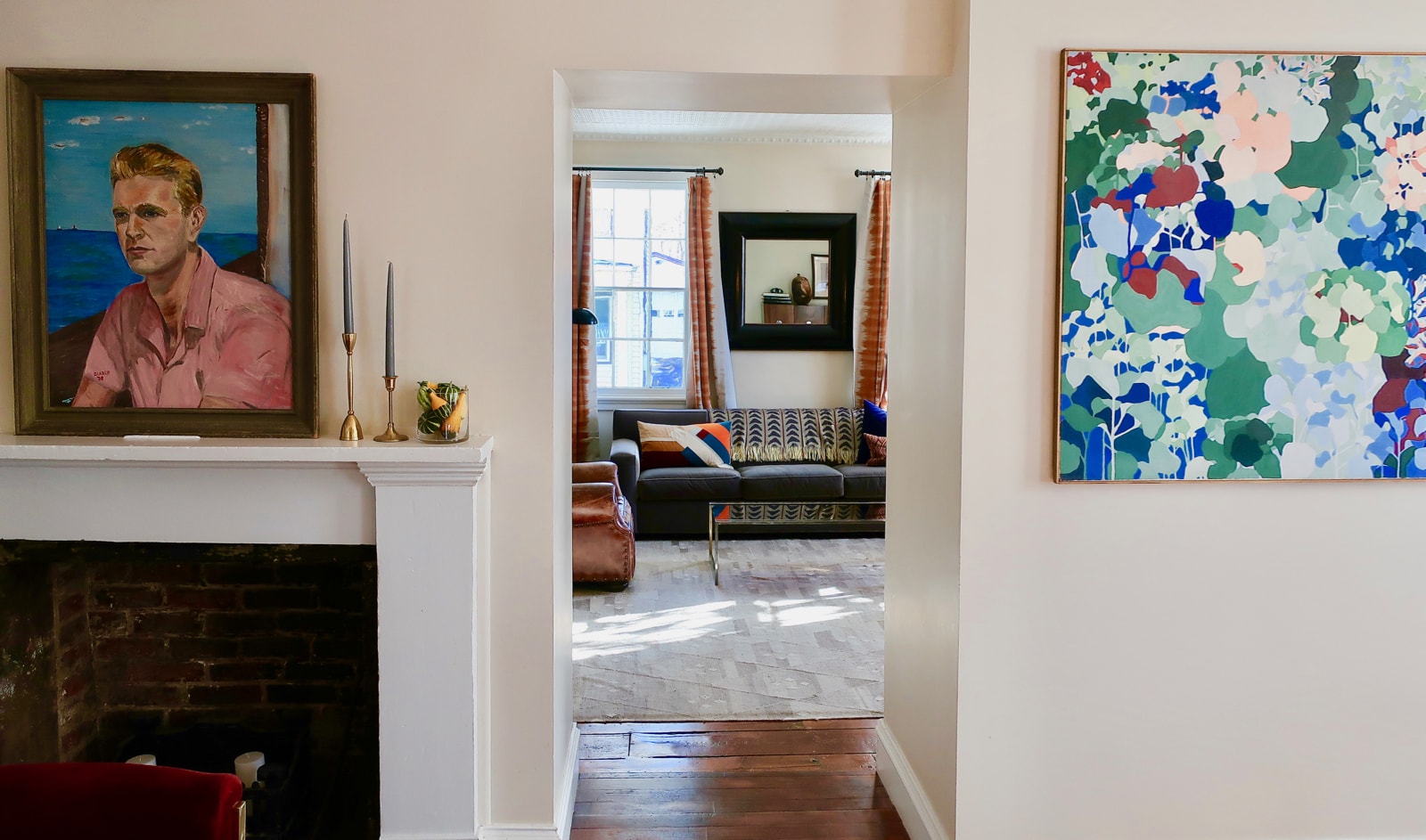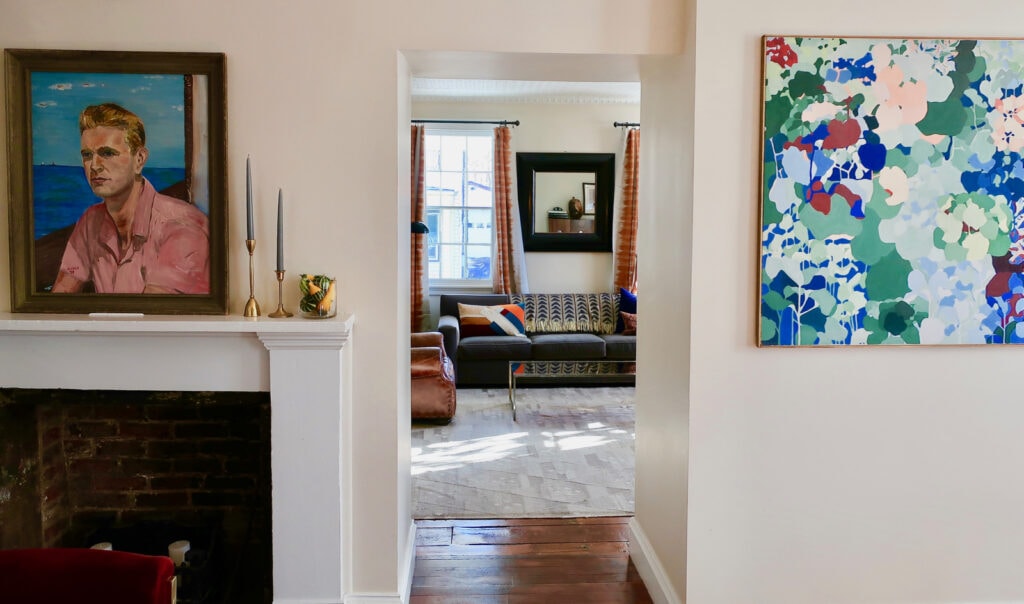 Forsyth B&B –Kingston at Rondout NY
2 Hours from NYC
What at first appears to be a nondescript rowhouse on a residential street (albeit with a welcoming, furniture-stocked front porch,) turns out to be, inside, a photo spread from a lifestyle magazine. Rooms are artist garret gone luxury, some with brick walls, all with glistening modern bathrooms. But it's the fresh, gourmet breakfast, and very friendly hospitality, that will keep you coming back. Read more in this Forsyth B&B and Kingston NY post.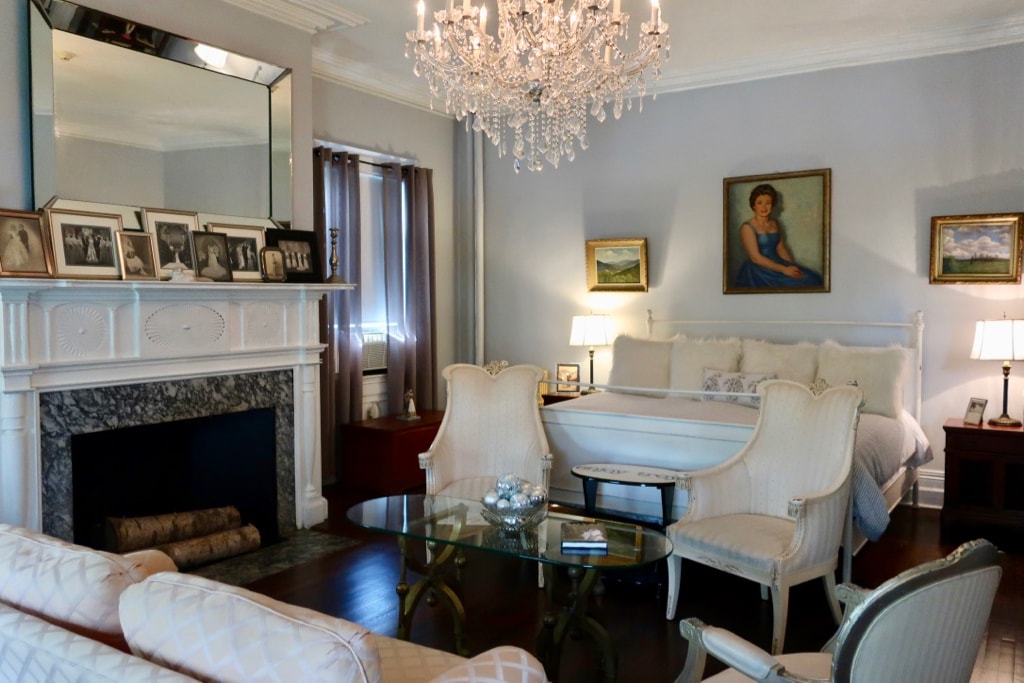 Gardner Farm Inn – Troy NY
3 Hours from NYC
A few miles from downtown Troy, this former farmhouse reveals unexpectedly luxurious celebrity-themed rooms, each one curated to reflect its namesake. From the cloud nine Jean Harlow suite, to the weird and witty Oscar Wilde and John Waters rooms, there's something – tender to kinky – for every couple. To complete your getaway, learning more in this Troy NY post.
Intimate Hideaway Inns in Pennsylvania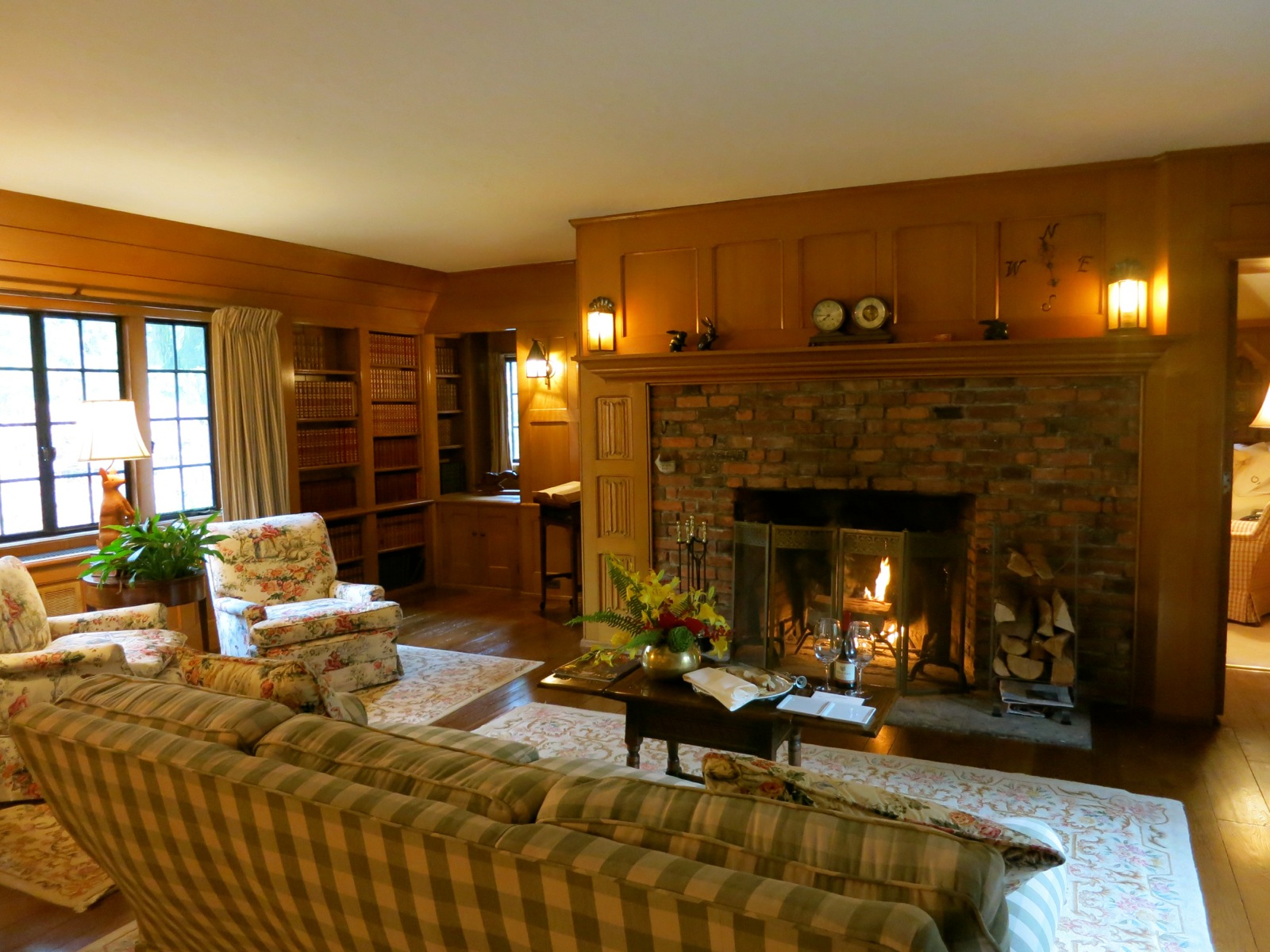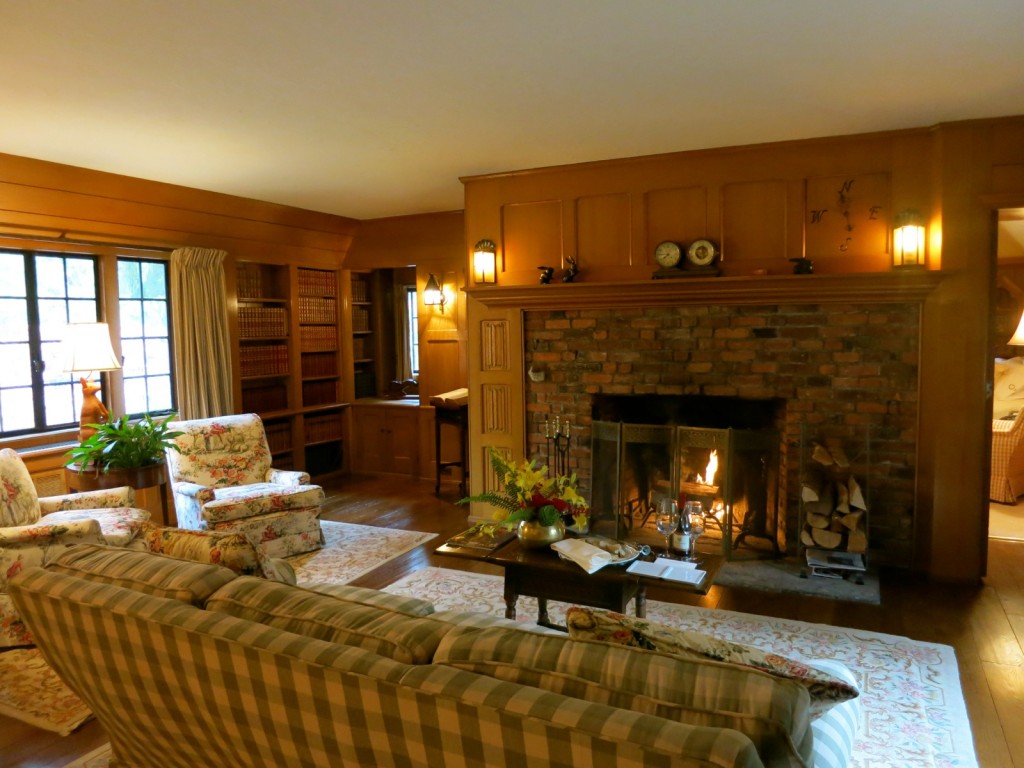 Lodge at Glendorn – Bradford PA
6 hours from NYC and Philadelphia
Situated in the former hunting estate of an oil tycoon, the Relais & Chateaux Lodge At Glendorn sweeps you off your feet the moment you are allowed through the Gatehouse. This secluded 1,500-acre compound in Northwest Pennsylvania offers an extraordinary experience, with luxury rooms in the main house, private cottages, exemplary dining before a roaring fire, fly fishing, bird hunting, spellbinding trails, and more. Find everything you need to know in this Lodge at Glendorn post.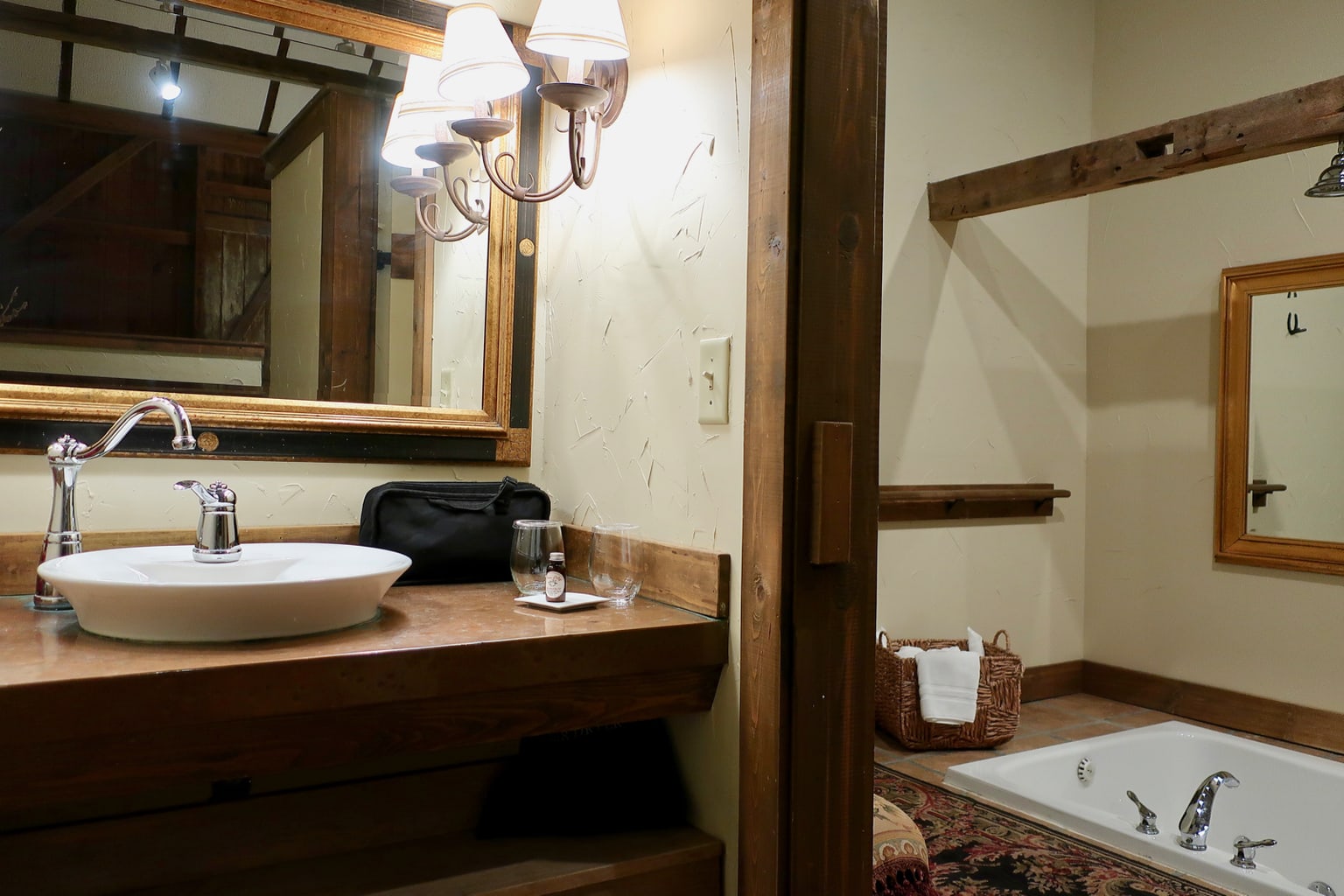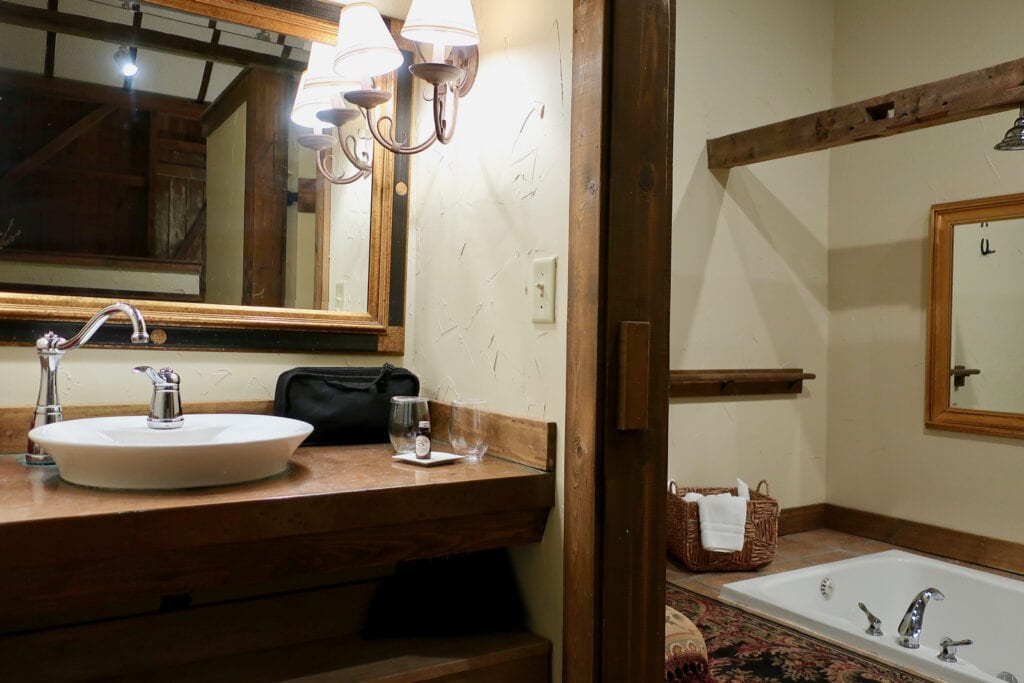 Inn at Leola Village, Leola PA
3 Hours from NYC
You'll find this 4-Diamond inn against a backdrop of Amish farms, with the requisite horse and buggy trotting by every so often. Deluxe rooms, restaurants, shops, and spa are set within cottages, a carriage house, and renovated barns: fusing formal with whimsy and oh so much romance. Should you not wish to be disturbed, just hang the "Go Away" mini-pillow on your doorknob. For more about the inn and surrounding area, check out this Lancaster PA Amish post.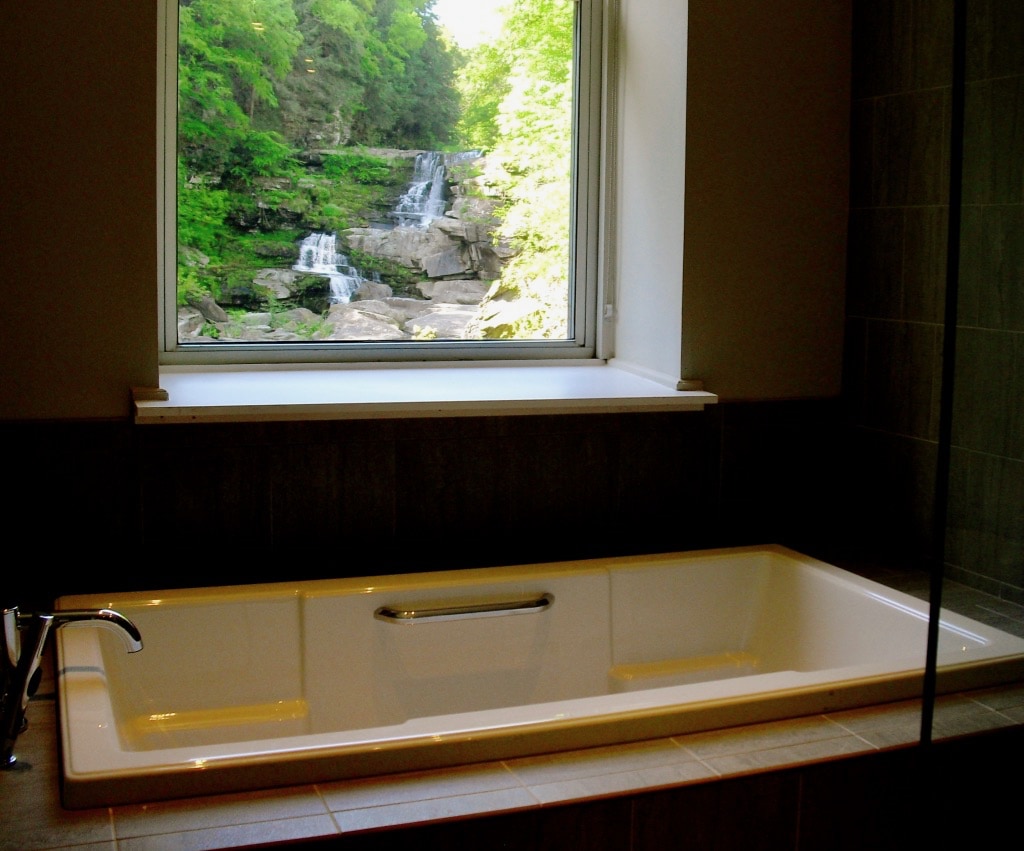 Ledges Hotel – Hawley PA
2 hours from NYC
Imagine a hotel wedged within a boulder-strewn waterfall. This is Ledges – formerly a glass-etching factory turned into modern luxury lodging. Dreamed up by the same firm that designed many Apple Stores, Ledges seems out of place in this old mill town. But all who first arrive are captivated by the view. Rooms are upscale and elemental: but what more do you need when falling water cascades within a few yards of your window? Want more information about Hawley and this hotel? Check out our Hawley PA post.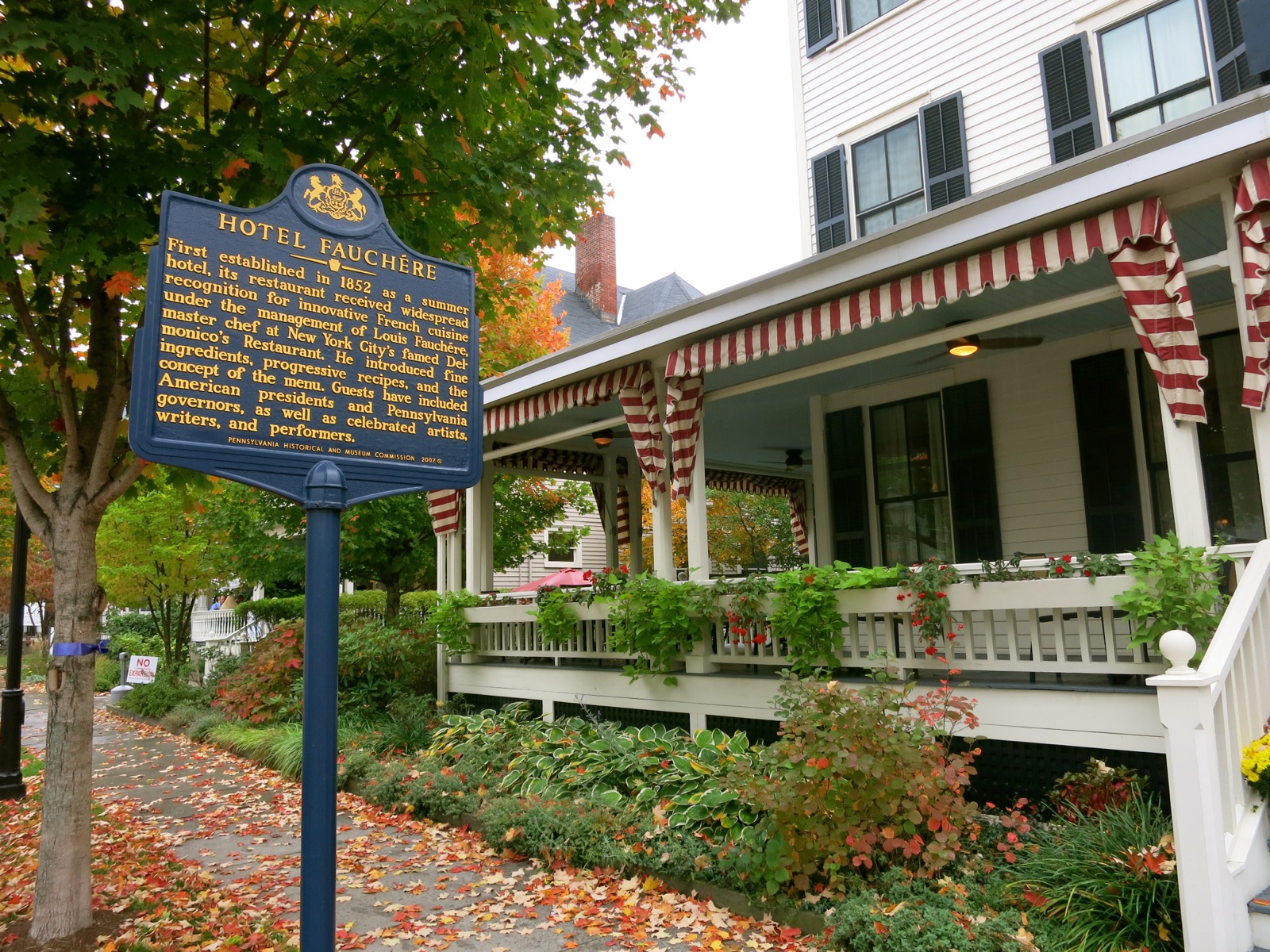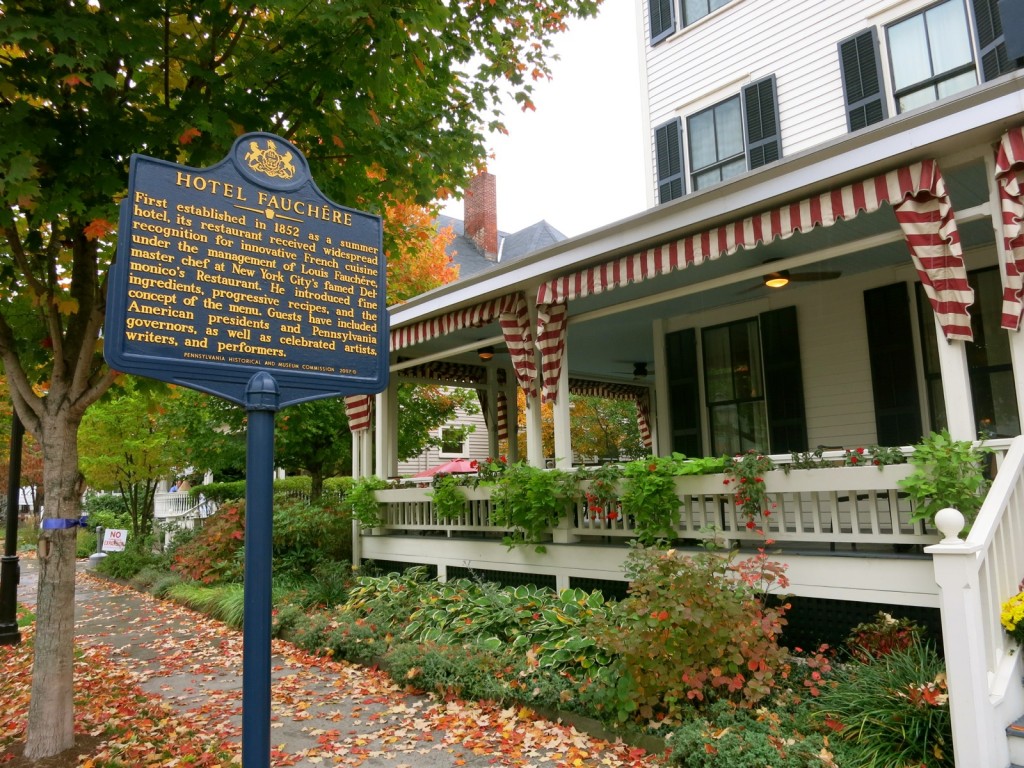 Hotel Fauchere – Milford PA
Just a spec on the Pennsylvania map, Milford, in the Northern Pocono's, is "The North Gate" of the 70,000-acre Delaware Water Gap National Recreation Area and was summer home to the founder of the US Forest Service, Gifford Pinchot. It's a fine setting for Hotel Fauchere, a Relais & Chateaux property that has been in operation since the mid-1800's, when Louis Fauchere, Master Chef at New York's celebrated Delmonico's Restaurant, opened it as a retreat for weary-of-the-city New Yorkers. Rooms hush in understated elegance, and on-site restaurants are excellent. More about Hotel Faucher in this post.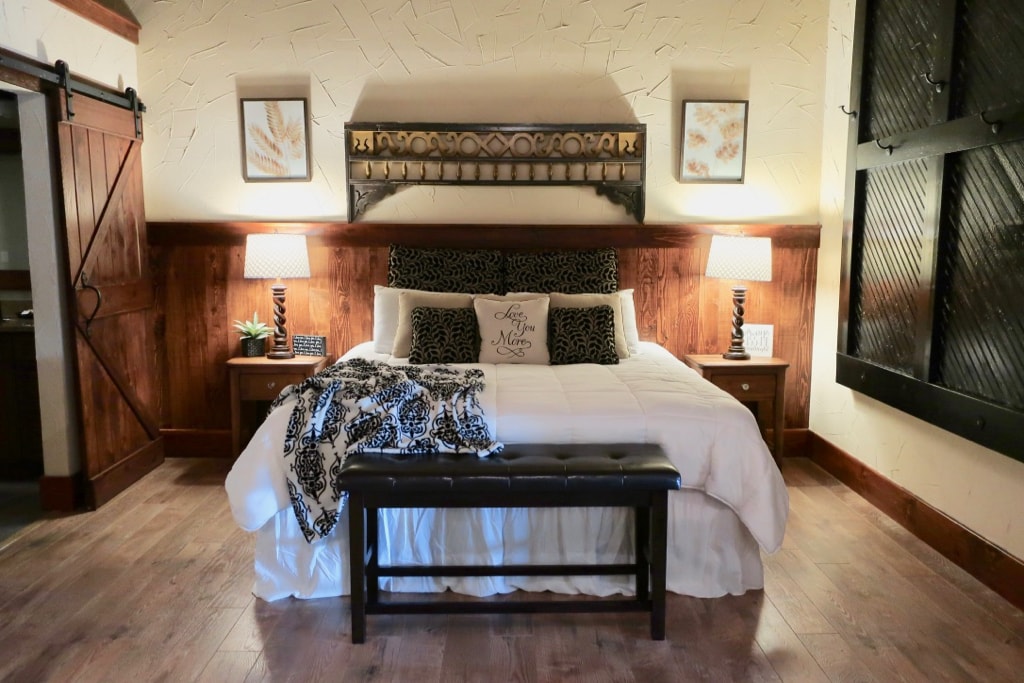 Rusty Rail Suites – Mifflinburg PA
3 ½ hours from NYC, 3 hours from Philly
Mifflinburg, surrounded by verdant farmland, was known for its buggy factories over a hundred years ago. Now it's getting known for its breweries in town and nearby – and for one very high-end "Suite" lodging – the Rusty Rail Suites – that sit above the Rusty Rail Brewery. Each chamber is equipped with a full kitchen, large new bathrooms, and sitting areas: built with romance in mind. Just walk downstairs to get a great meal and freshly brewed beer. What more do you need? More about Rusty Rails in this Mifflinburg-Lewisburg PA post.
Romantic Hideaways in Maryland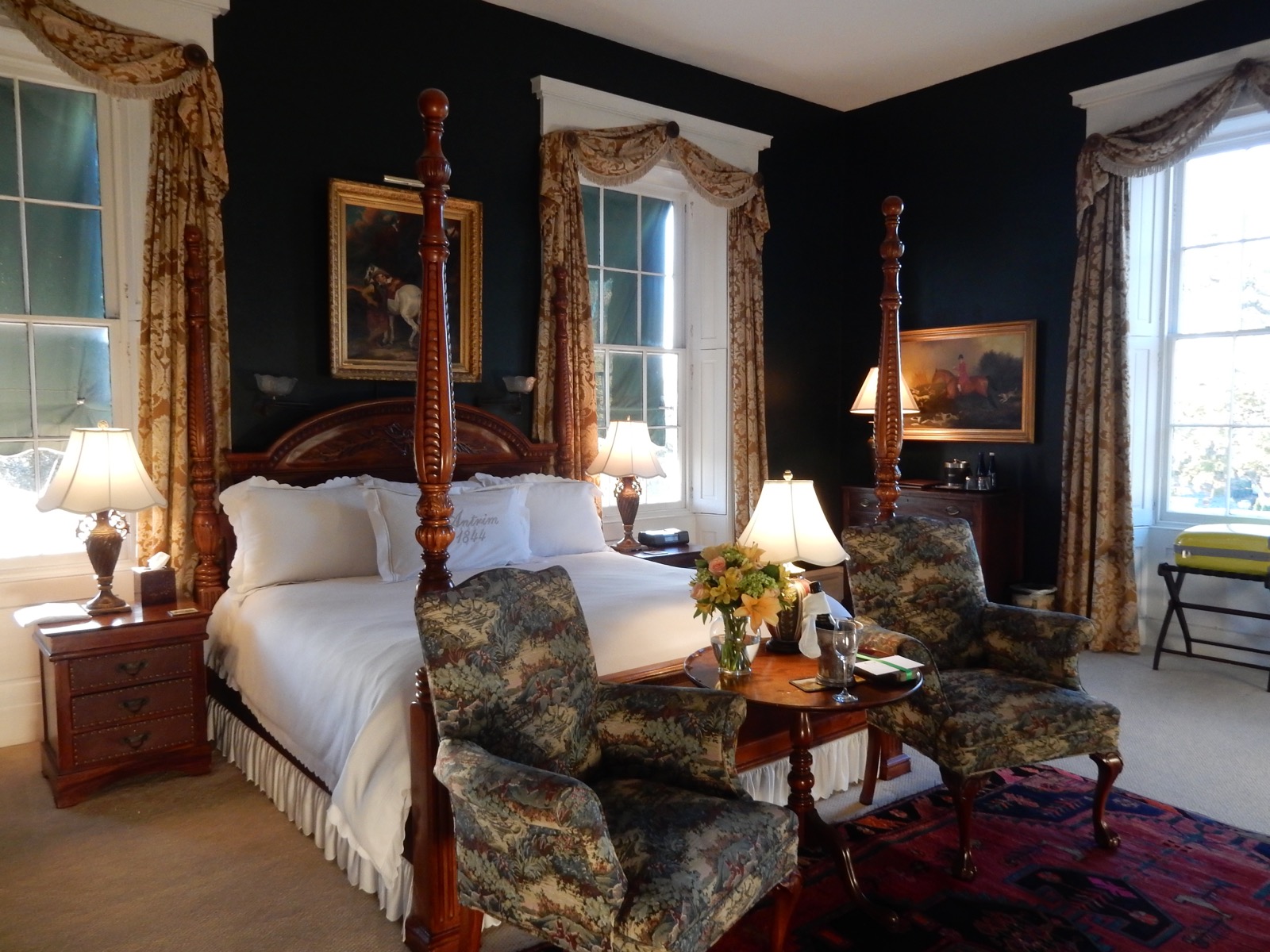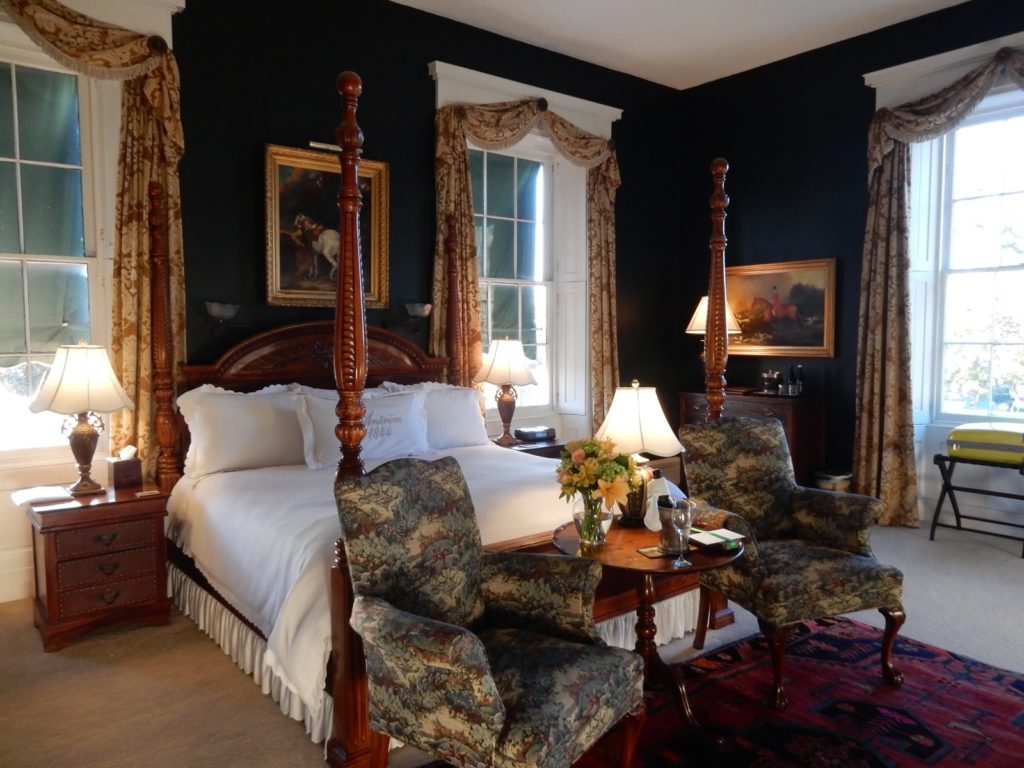 Antrim 1844 – Taneytown MD
1 hour from Baltimore, 2 ½ hours from Philly
It's so surprising to find such splendor in rural community. Discovering this place is akin to hiking forever in a remote forest, and, in a clearing, coming upon a Civil War era mansion with butler service, finery, champagne, and five star dining. You can find out more about it in this Antrim 1844 post.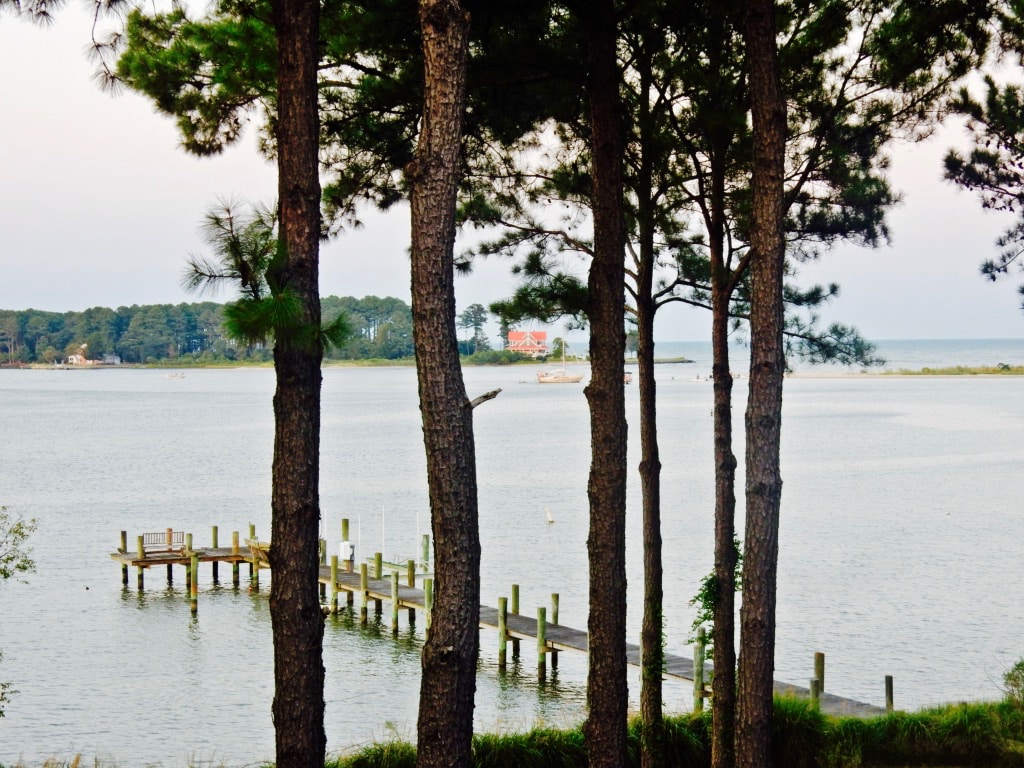 Swanendele Inn – Ridge MD
2 hours from Baltimore and Washington DC
The Swanendele Inn is the proverbial pot of gold at the end of the rainbow – if said pot was a remarkably romantic inn, and the rainbow ended at the tip of a rural waterfront peninsula in St. Mary's County. On a residential road that dead-ends at St. Jerome Creek, its set back on a dirt driveway on property nearly surrounded by water. Rooms are first class – most with views of the creek where it meets Chesapeake Bay. Discover much more about this unbelievable place in this Swanendele Inn post.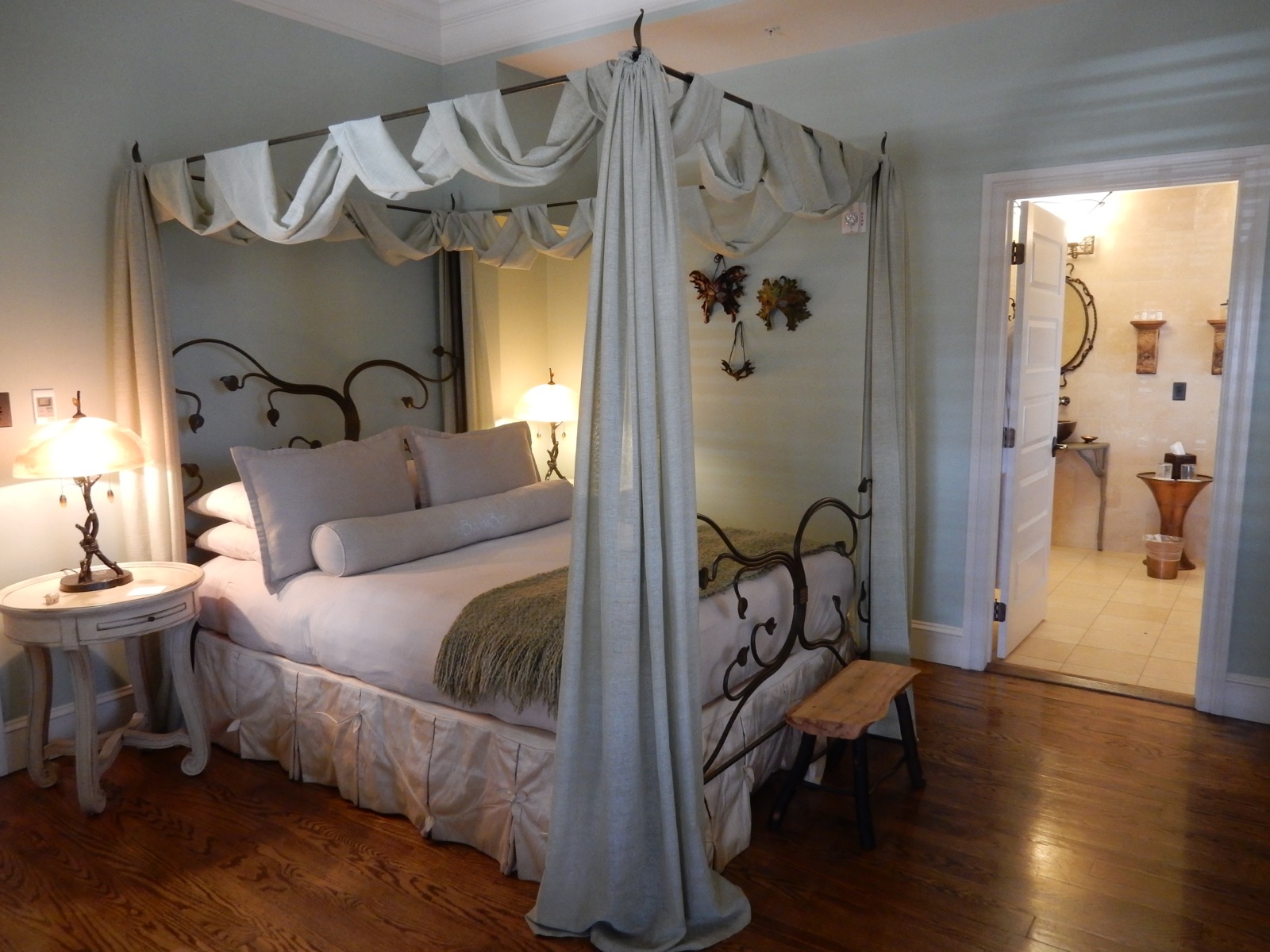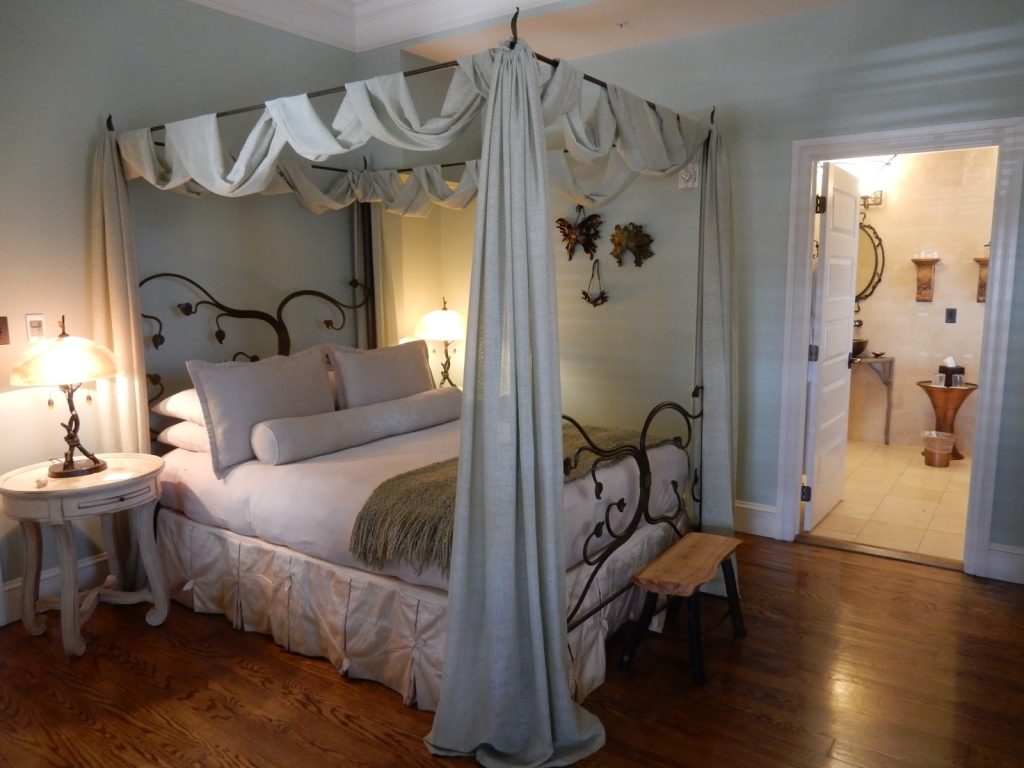 Inn Boonsboro – Boonsboro MD
1 ½ hours from DC and Baltimore, 3 hours from Philadelphia
Part of the popularity of Inn Boonsboro, in the teeny-crossroads burg of Boonsboro MD, issues from the fact that famous author, Nora Roberts, owns it. Though Roberts doesn't run this fantastically romantic inn day to day, she makes an appearance at the bookshop across the street a few times a year. Roberts actually wrote a fictionalized trilogy about restoring the old 1700's Eagle Hotel, now with eight rooms named after literary couples from the Classics: Elizabeth & Darcy, Jane & Rochester, Nick and Nora, and the like. For more, dive into this post about Boonsboro, Hagerstown, Antietam, and nearby attractions.