Last Updated on
If it's been a while since you last purchased tickets to Broadway shows in New York City, prepare for sticker shock. Premium seats now go for well over $200, and the most highly prized seats can be much, much more–think an insanely high $850 for the best seats to Hamilton. There are a number of online vendors that promise cheap tickets, but how to know if you're getting good value? Here's my tried and true guide to finding the best Broadway show tickets at discount prices.
What are popular shows on Broadway?
A free subscription to
Playbill Club
keeps you posted about the latest shows and special offers, and club membership gets you into the discount listings.
NYC Go Seats
provides show synopses and a database to sort these by genre and audiences; ticket purchases automatically pull up the best seats available.
New York City Theater
does a good job of describing all kinds of shows, even better it includes information on parking, dining, and hotels. This is a good place to learn about upcoming shows and those in previews;
note that tickets offered for sale are resale tickets that may be sold at above face value.
Broadway World
provides show and travel discounts, plus it lists college and high school productions where you can catch the next star (at rock bottom prices.)
When is the best time to buy a Broadway show ticket?
There is a big difference in price for Broadway shows during the high-demand holiday season versus the slow months of January, February, September, and October. Not only are ticket prices lower, these months bring special events that make a theater outing even more wonderful.
Broadway Week
, typically runs in fall and winter, and usually includes
Kids Night On Broadway
when kids accompanying adults get in free at participating shows and the fun includes restaurant deals as well as special events and activities.
Where are the best seats in a theater for watching a musical?
Not all front row seats are created equal. Depending on the layout of the theater, sometimes front mezzanine seats offer the best view of the stage. An inexpensive
New York Show Tickets
subscription (
$7 for 30 days to
ALL GUIDES – Broadway, TV, Parking, Comedy and Attractions) lets you peruse listings that also include attractions, comedy clubs, and TV Shows taping in New York. Broadway show descriptions are among the most comprehensive and include theater analysis of seats with best sight lines, and the worst, as well as best value options. Listings also include discount codes that can be used when making purchases through Ticketmaster or TeleCharge.
How to get best prices on broadway show tickets?
If choosing a specific seat is important to you, and money is no object, you might as well order tickets from the venue. However, if you're looking for the cheapest tickets, your best bet is the same day red-and-white TKTs booths in Times Square, the South Street Seaport, and Brooklyn. You don't even have to wait till the last minute. TKTs is operated by the nonprofit
Theatre Development Fund
which provides a membership subscription service online that lists discounted tickets as much as weeks in advance. There is an annual fee and to join, you must be a student, a teacher, a union member, a civil service employee, a nonprofit or performing arts organization employee, in the armed forces, full-time clergy, a retiree, or a freelancer.
How to get Broadway tickets at a discount in New York?
Pick up a discount code on Playbill, TheaterMania, BroadwayBox, or New York Show Tickets and use it to buy tickets from the theater website (usually through an affiliated ticket vendor such as Telecharge or Ticketmaster.) If you're in the city, save the online fees and use the discount codes at the theater box office.
How to Afford Broadway?
Don't spend a cent. Use points from rewards programs to fund tickets.
Telecharge
makes it easy by showing American Express preferred seating on the seating chart, and it gives you the option of using your reward points at checkout.
What are rush tickets?
Wait until the day of the show when, in addition to the TKTs booths, discounted tickets can be purchased on the same day online at TheaterMania or at some theater box offices as "Rush" tickets. These are usually available in the last hours before the show, and may only be available to students and seniors. Check the performance space website for details, and find out if the venue offers Standing Room Only tickets (sometimes available for sold out performances.) Or take your chances on BroadwayBox (also available as a mobile app) where you can enter to win same day tickets in the Daily Lottery.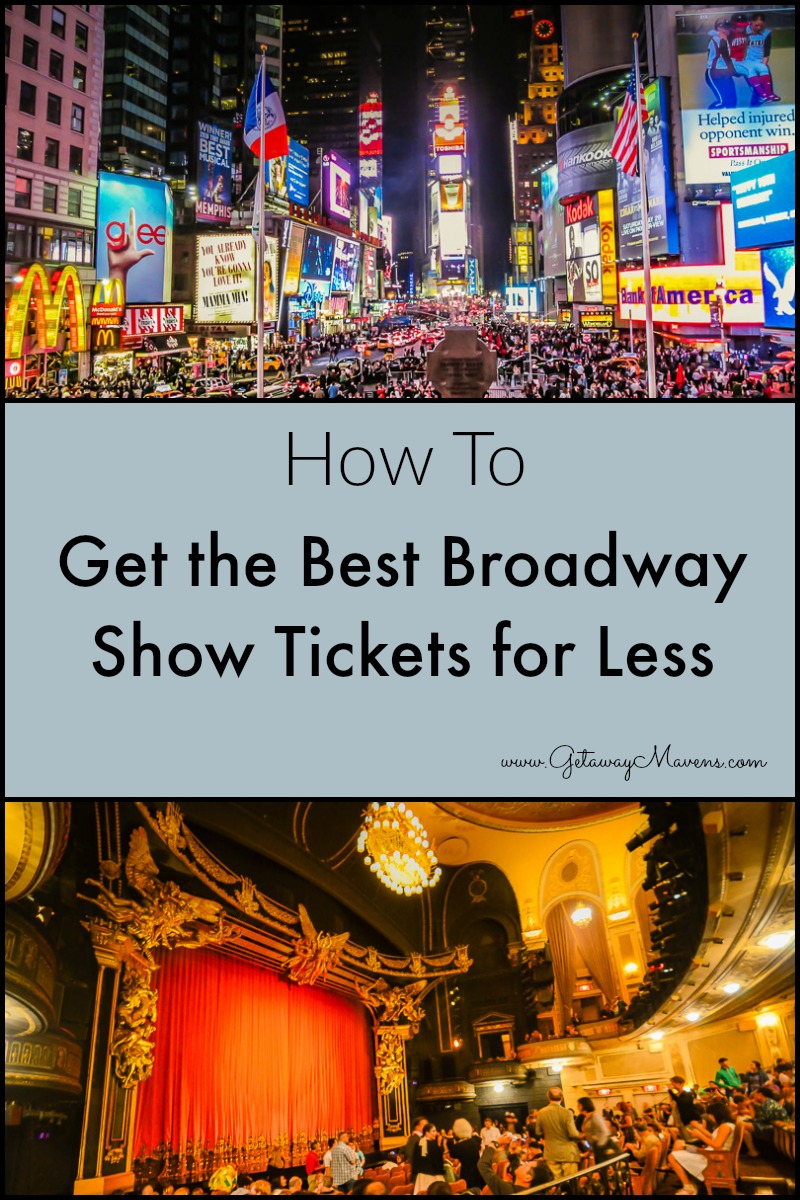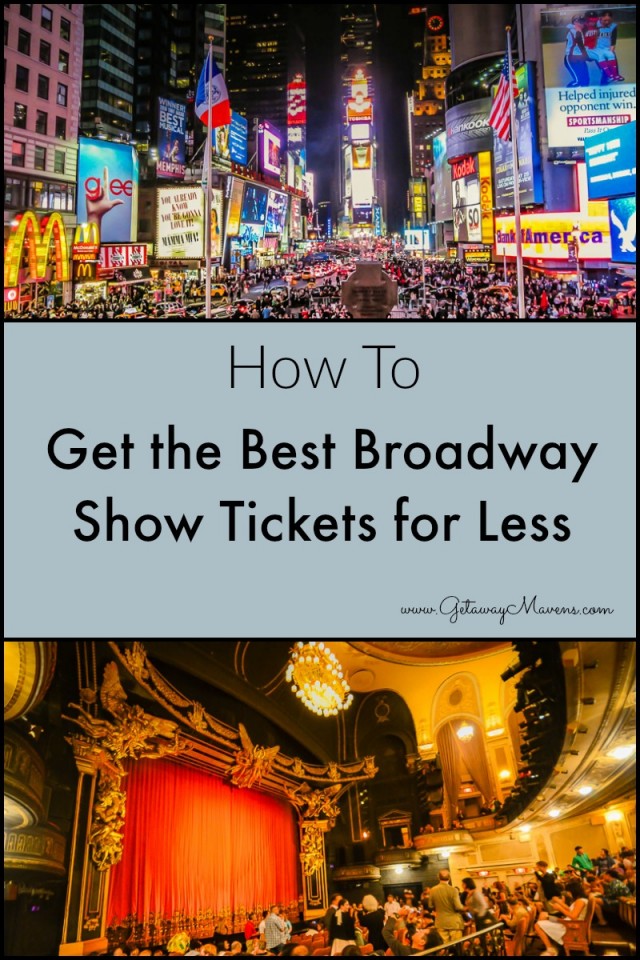 Plan a New York City Weekend Getaway
Looking for things to do in New York City? We have travel guides answering what's the best area to stay in New York for a weekend trip; what are fun things to do at and near Times Square; and where to find the best restaurants.