With clear views of downtown Manhattan, including the top of the Freedom Tower, ModernHaus SoHo, in the artsy, paving-stoned streets of Manhattan, is one of the most romantic boutique hotels in town.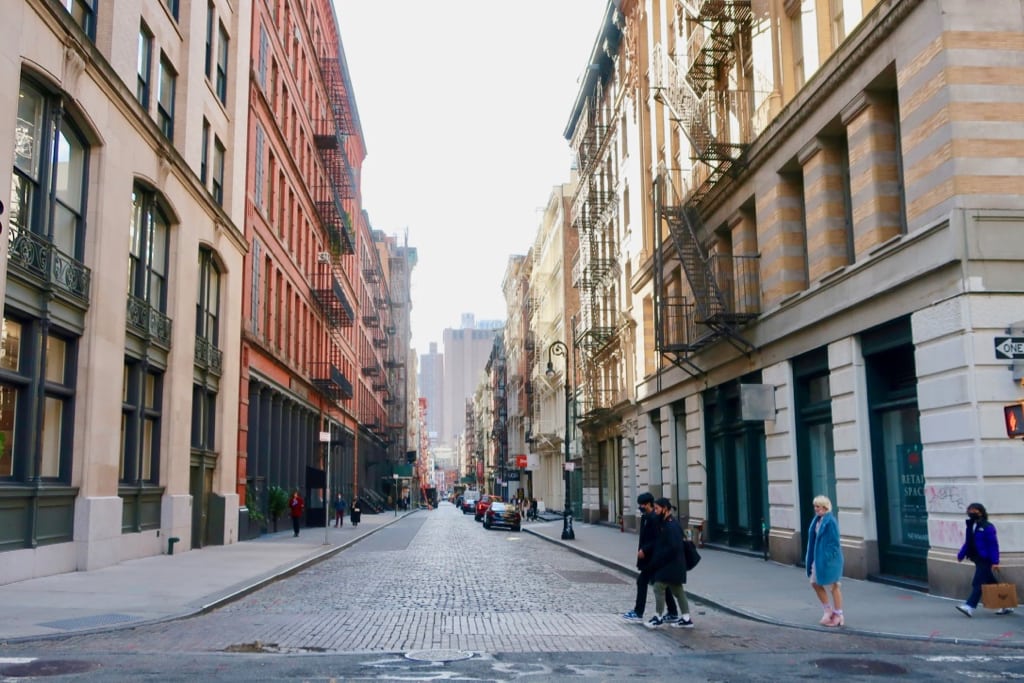 While midtown NY is a checkerboard grid, the recently "rediscovered" SoHo vectors diagonally off Broadway between West Houston St. and Canal into Grand, Mercer, Spring, Greene, Broome, Prince, and other Streets. Over the last few decades, art galleries, cool restaurants, and a slew of trendy boutique hotels have cropped up.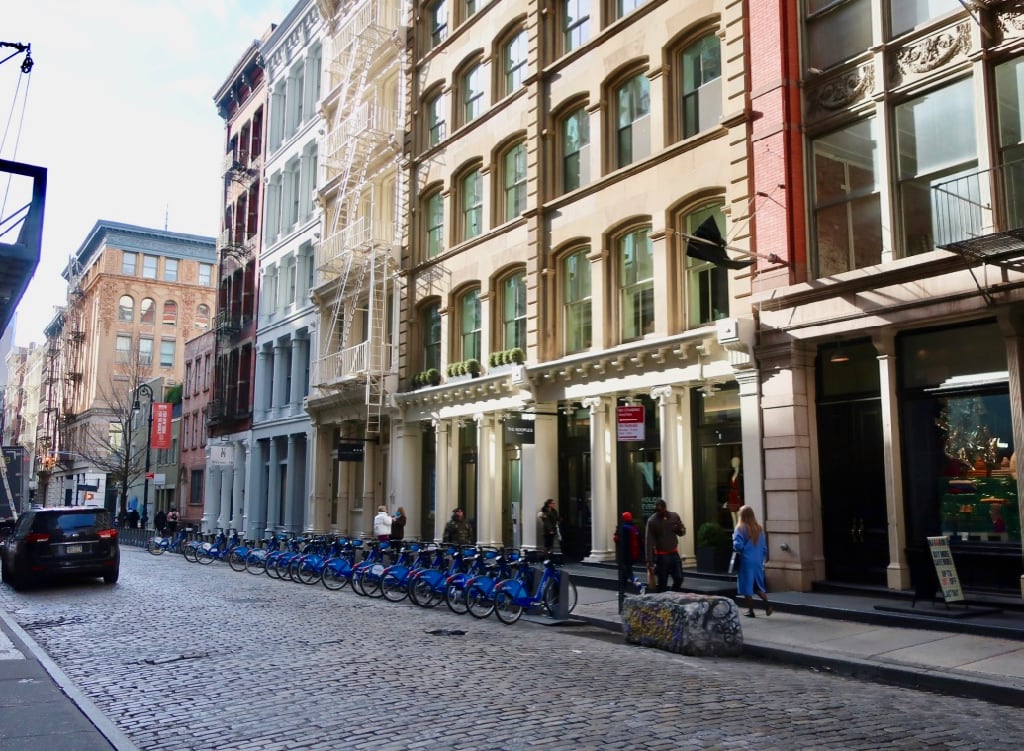 Some hotels have already changed hands – or names. The Thompson is now Sixty SoHo. And this one? It was originally built as the James SoHo and reopened after a major renovation, as the ModernHaus in April 2021. 
This hotel is unique in that it's a narrow, contemporary, stand alone high-rise. As such, it affords incredible lower Manhattan views from every room. This is its super power – and one that draws domestic and international travelers by word of mouth alone.
First Impressions of ModernHaus SoHo
The entrance to ModernHaus is rather pedestrian, and the lobby, small. But what it lacks in size, it makes up for in statement art: two large Harland Miller posters that portend more important works to come throughout the hotel.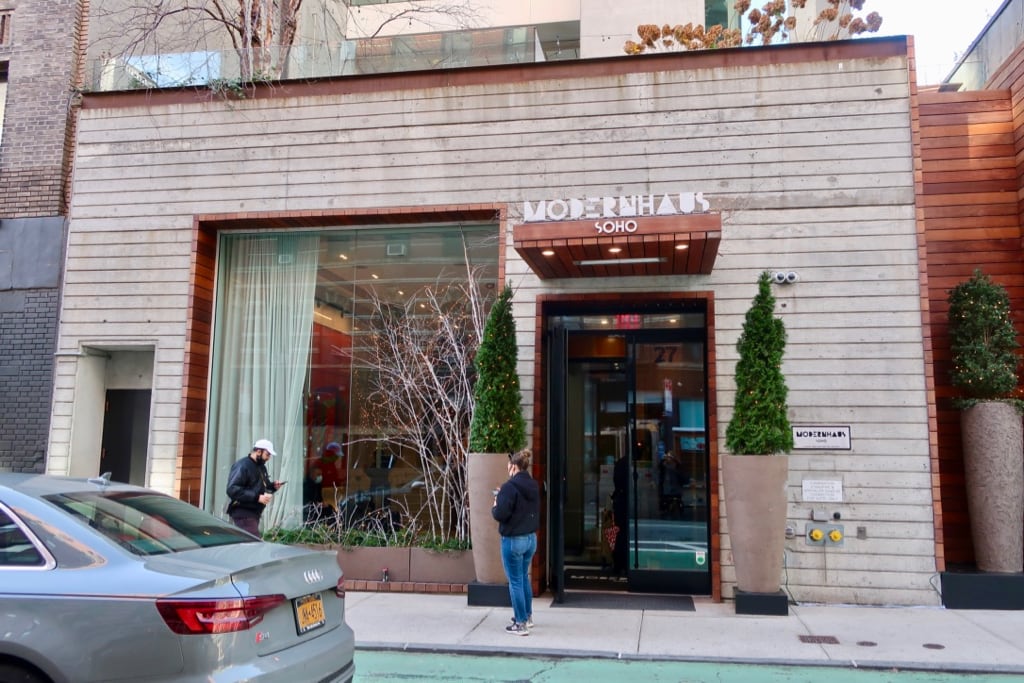 The whole hotel, in effect, is a modern art museum, thanks to co-owner, Jack J. Sitt, who shares his personal collection with his guests. Walls in all the rooms, restaurants, and common areas are bedecked in a variety of colorful art by the likes of Alexander Calder, the aforementioned Miller, and Kaws (with his signature "X" eyes).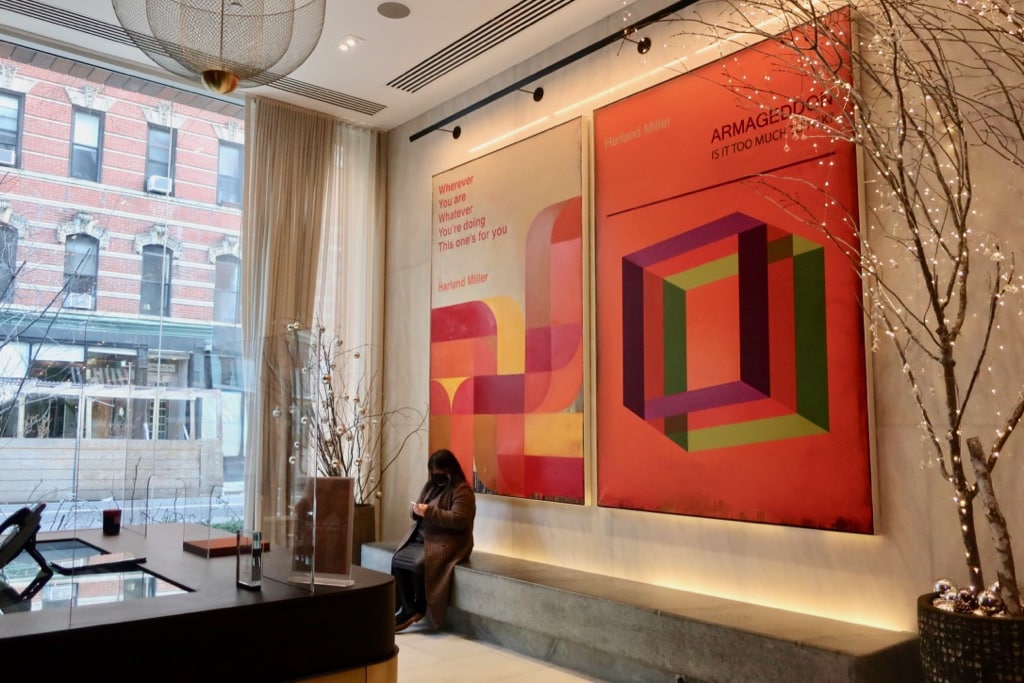 There's a tiny, two-person reception desk. So, check in is intimate, friendly, and very helpful.
Drinking and Dining at ModernHaus
ModernHaus is quite unique in that its three bar/restaurants are popular not only with guests, but with locals as well. Jumpin Jacks, a coffee house, casual eatery, and cocktail bar (depending on when you go), is a lower-cost alternative to the excellent Veranda Restaurant (food by Michelin-starred Chef George Mendes). Jimmy – the rooftop bar – is worth a go for the views alone.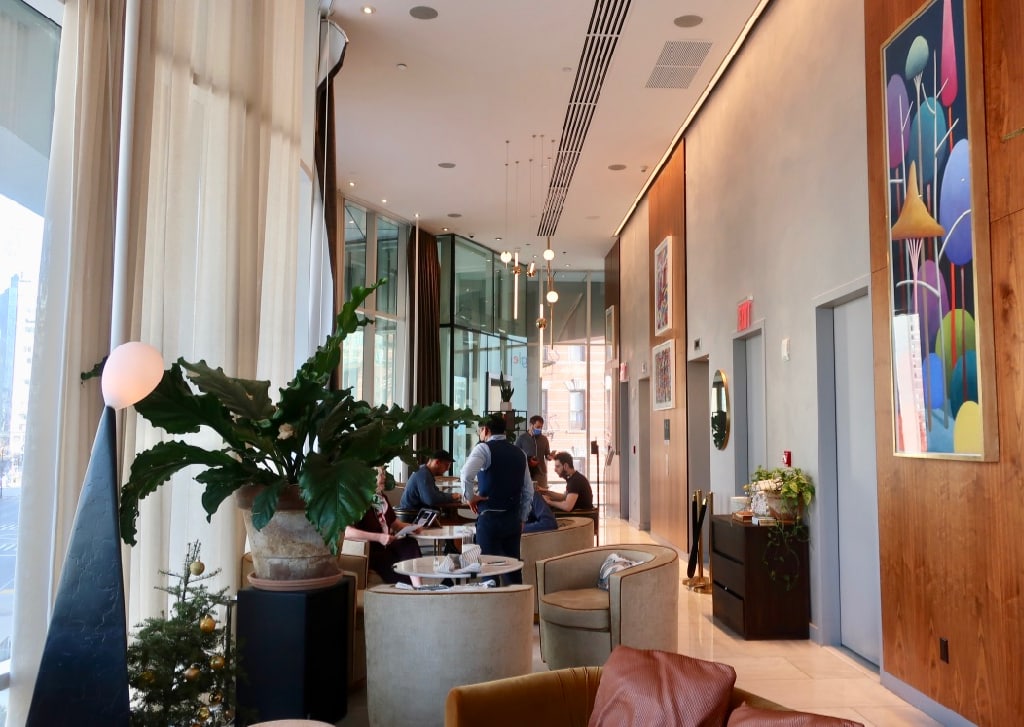 The ground floor glass elevator ascends only to the third floor – where you'll find the casual Jumpin Jacks, a European style coffee house by morning, bar at night. Floor to ceiling windows overlook the goings-on on Grand Street below.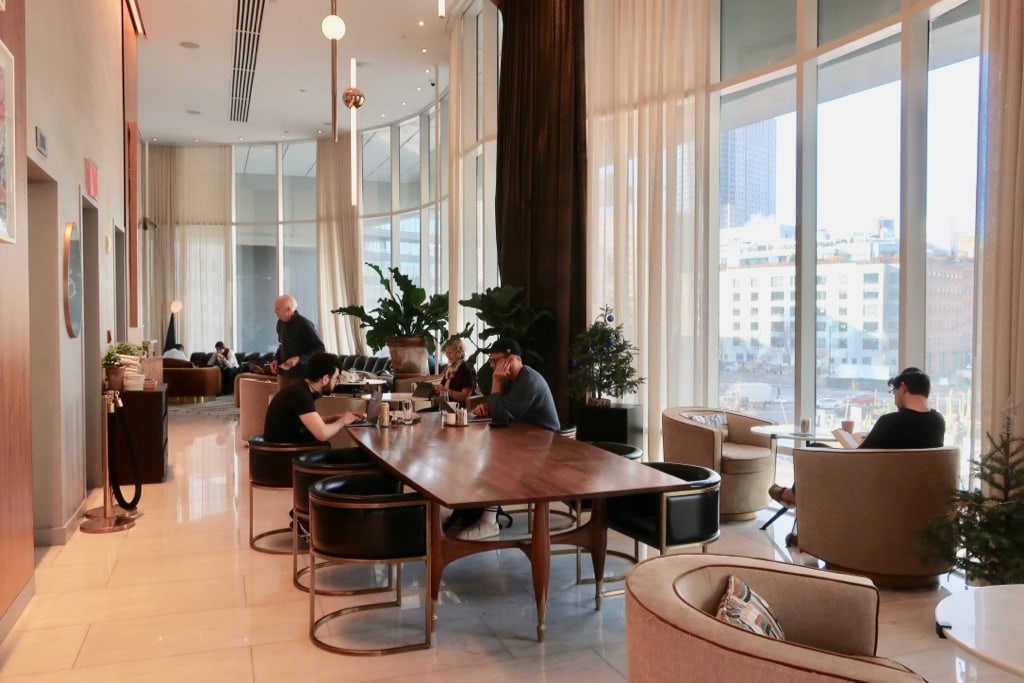 On a recent Wednesday morning at 9:30am, tourists and businesspeople with laptops and ear-pods populated the stylish tables, couches, and chairs.
Some had just arrived from abroad and were tying up details before meetings in the area. I asked a duo, who had just landed from overseas earlier that morning, why they chose this hotel. They said that they've grown tired of the corporate monoliths in midtown and wanted a smaller boutique. A friend had recommended it.
The vibe here is more international biz than fashion chic, but you can definitely feel the buzz – and not just from the coffee.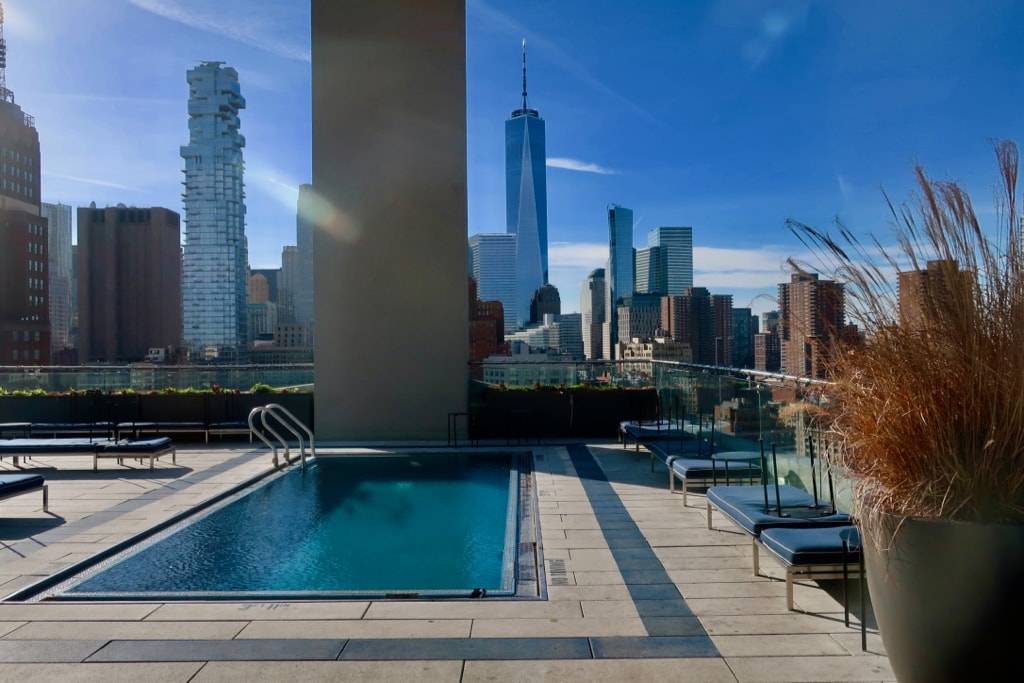 Beyond Amazing Views
Like at many new (or newly renovated) boutique hotels in New York, the rooftop bar, Jimmy, is a scene most nights. Add 360-degree views of downtown Manhattan (including the Hudson, the Freedom Tower, and Empire State Building), a small swimming pool, and last-hurrah corporate holiday party, and you've got yourself quite a mob scene (that can feel pretty edgy on the cusp of a variant surge).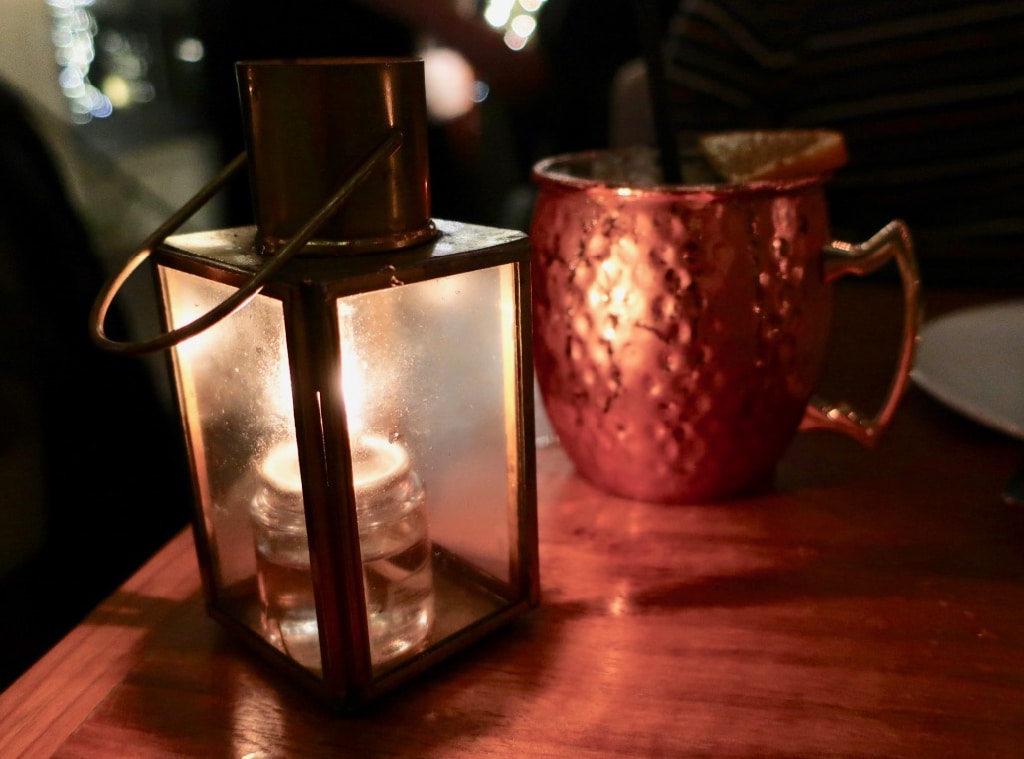 For the closest you'll come to dining inside a greenhouse, book a table at Veranda, on the hotel's second floor. In warm weather, the roof of this George Mendes/David Rabin/Abigail Kirsch collab restaurant retracts, creating a real outdoor dining experience. Dishes are quite good, bordering on phenomenal – and best shared.
Rooms at ModernHaus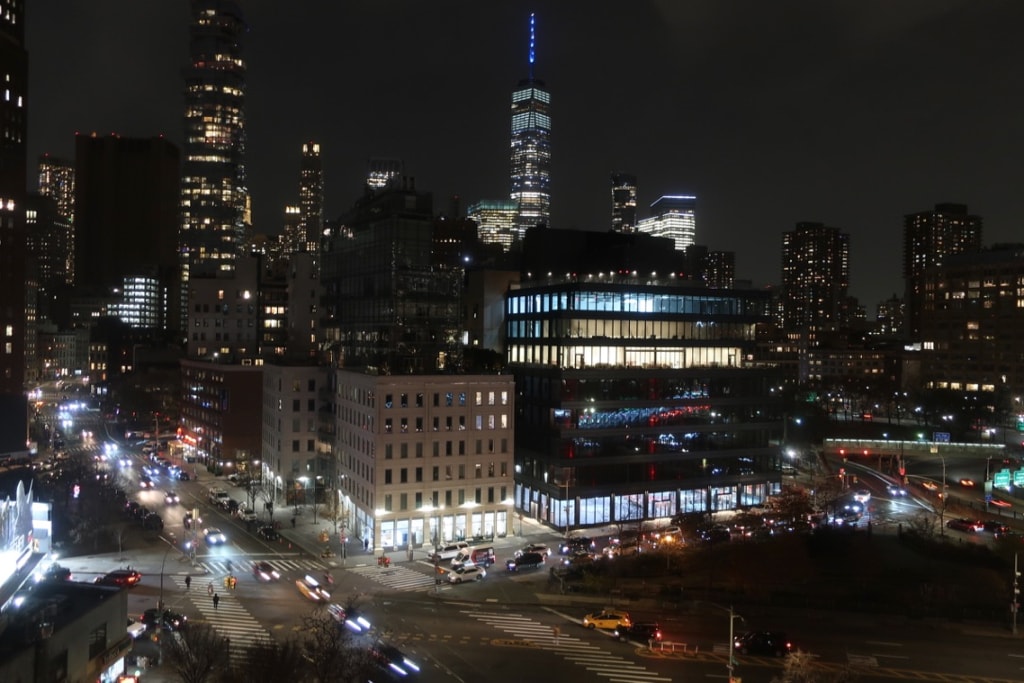 Every single guest room in this 18-story stand-alone tower offers an iconic New York City view – whether it's said Freedom Tower, Hudson River, or Empire State Building, not to mention the squat apartment buildings topped with water towers that so define SoHo.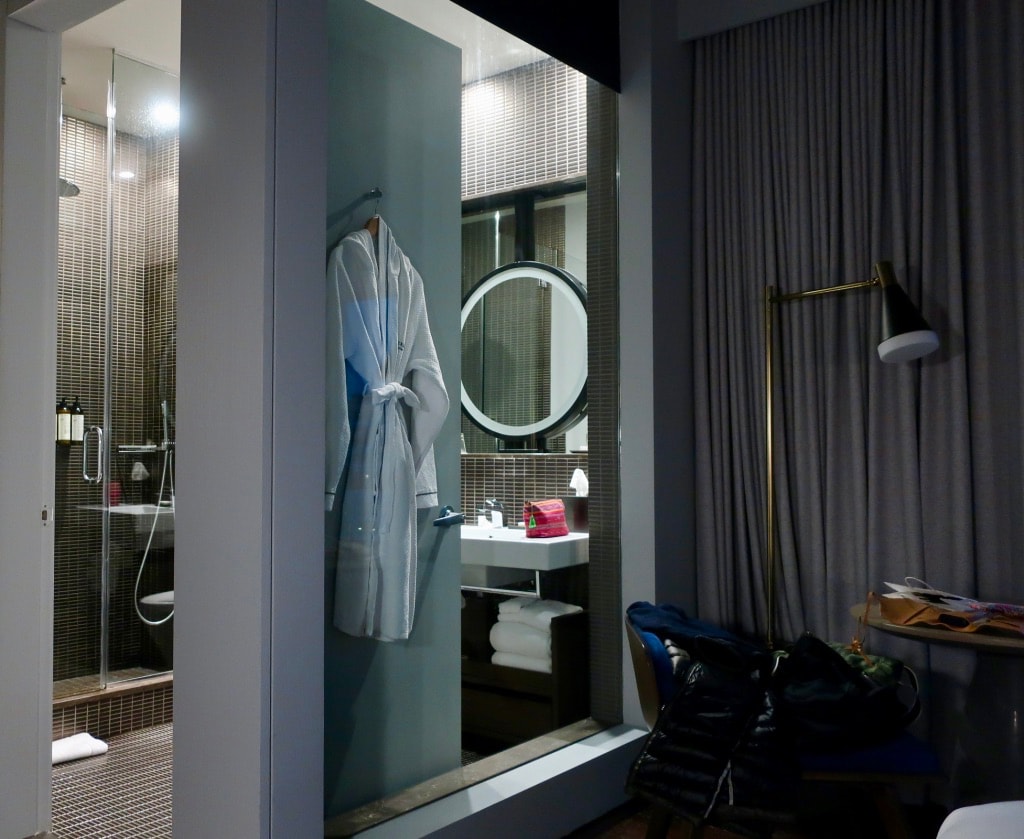 Bathrooms
ModernHaus brings a bit of steam to your toileting activities. One whole bathroom wall – the one that overlooks the bed – is actually…. peek-a-boo – a window. (Yes, it does feature a blackout shade, for the shy).
Floors and large rain shower are dressed in small, deep copper colored tiles – a handsome hue for an open-concept salle de bain.
Beyond ModernHaus
This area of New York calls for meandering, with echoes of the past in every Victorian-era cast-iron building. In fact, the majority of the 250 cast-iron structures (more economical than stone construction in the mid 1800's) that remain in New York City can be found in SoHo.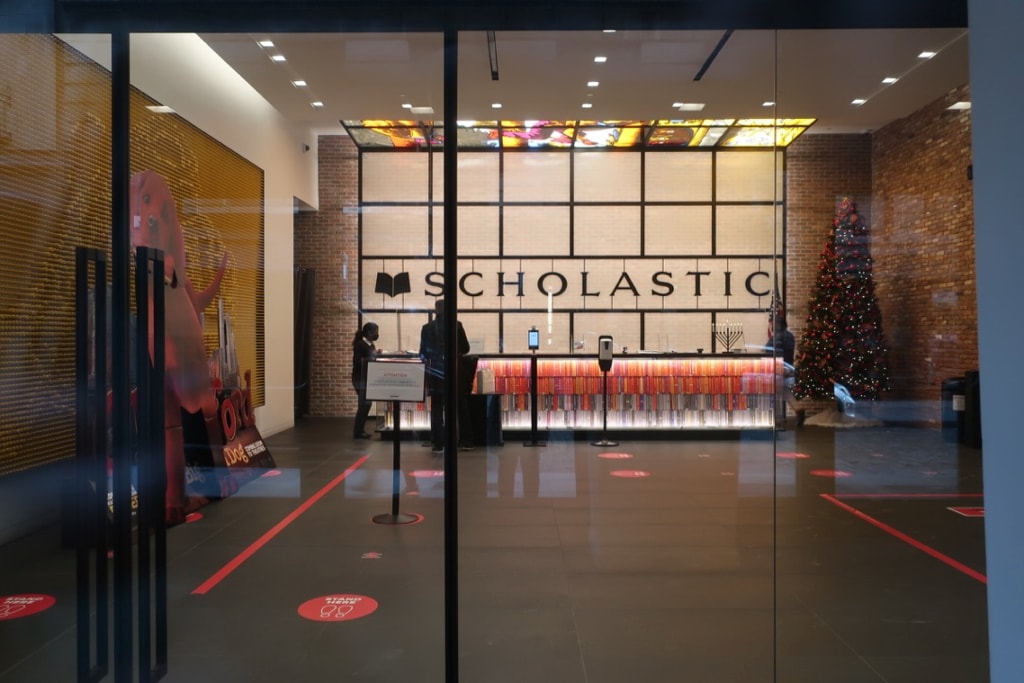 Interestingly, the children's book publisher, Scholastic, is headquartered here.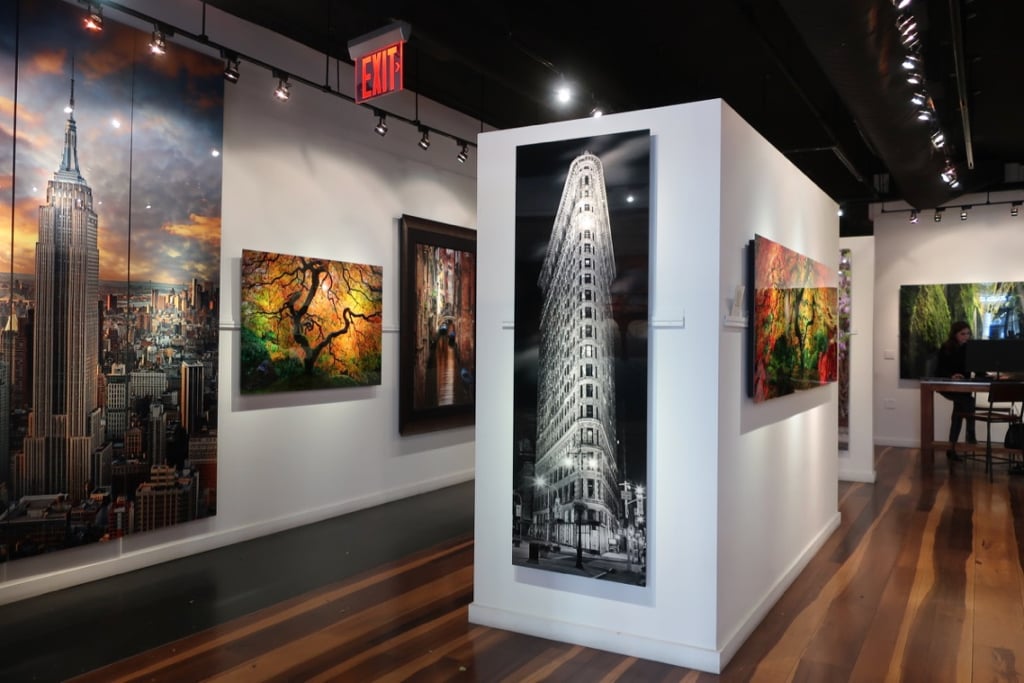 Wander into art galleries and shops, showcasing newcomers, (e.g. photographer Peter Lik), and mid-century masters like Chagall, Miro, and Calder.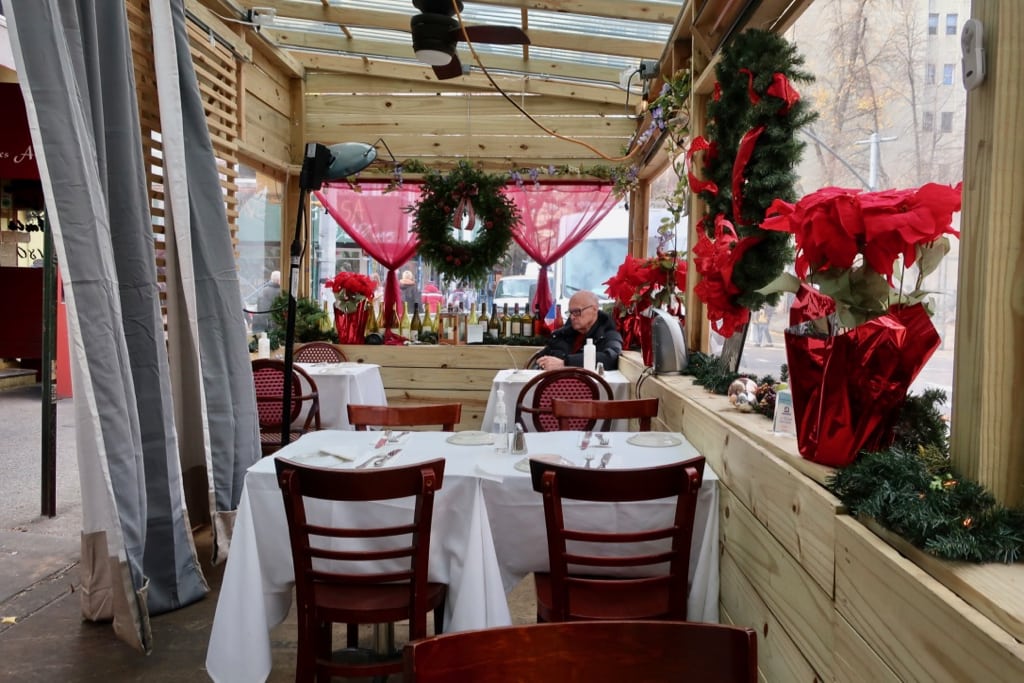 Try to score a table for brunch at the bagels-made-from-scratch-before-your-very-eyes Sadelle's. Or, opt for a more traditional French lunch, at Bistro Les Amis (incredibly gooey and yummy Croque Monsieur).
Just the Facts
Rates, including taxes, fees, and breakfast at Jumping Jacks, start at $430 per night off-season midweek to over $4,000 for Penthouse Suite. Pictured Corner King Studio ranges from $575 to $800 per night.
The Getaway Mavens have much more for you in New York City. Check out the following: