If ever there was a hotel that was a celebration of Latino heritage, it's the Radio Hotel in New York City's Washington Heights. And not just because of the onsite Dominican restaurant, Jalao NYC, which is co-owned by Antonio Espaillat (owner of 60 radio stations in the Dominican Republic.)
The Upper Manhattan neighborhood of Washington Heights has long been known as the last bastion of affordable rents. In fact, when I transferred to Columbia University in the late 1980s, that's where I ended up sharing an apartment.
In those days, there were a lot of controversies regarding the gentrification of Harlem. Over the years, that issue has come to affect many more New York City communities, which is why it's one of the central themes in Lin-Manuel Miranda's In The Heights musical.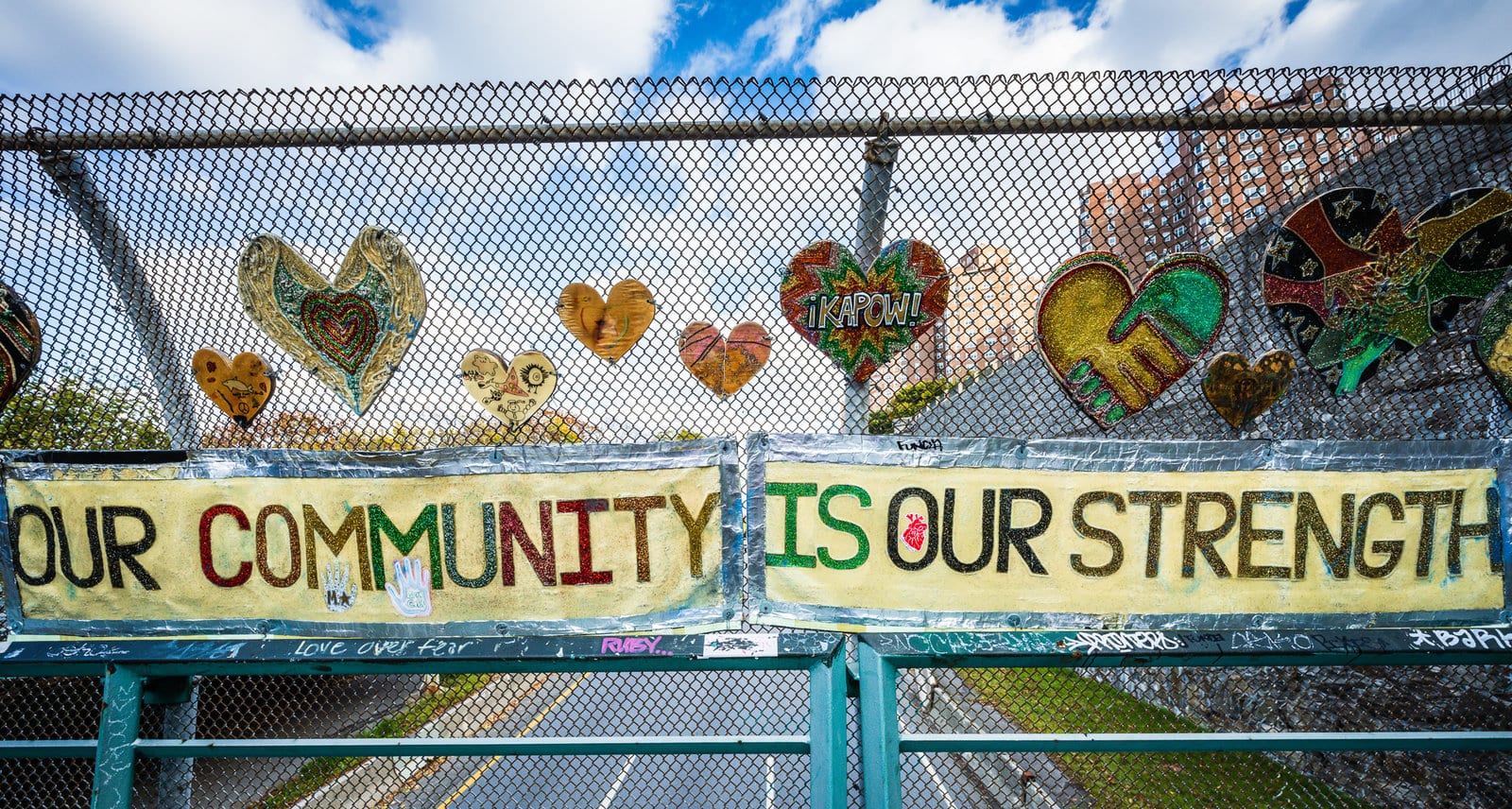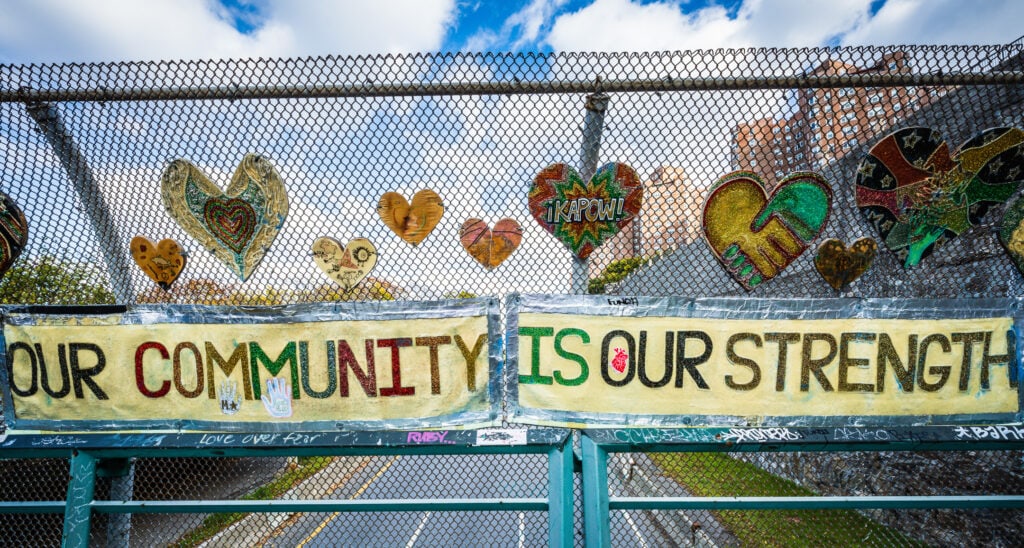 That's also why it's especially heartening that Washington Height's new luxury boutique hotel does such an impressive job of being sensitive to the neighborhood community. The building's Lego-block-like construction takes its bright hues from the surrounding shops, while seventy percent of employees are from the neighborhood.
But it's in Radio Hotel's warm welcome and festive vibe that guests can most appreciate what it's like to be a part of the Washington Heights community.
Where Is Radio Hotel?
The multi-colored stack of blocks that is the Radio Hotel at 2420 Amsterdam Avenue is one of the first things visitors see when driving in on I-95 from East Coast destinations. And that location, on the edge of Manhattan where it abuts the Bronx, makes it an ideal choice for those looking to include NYC on an East Coast or New England road trip.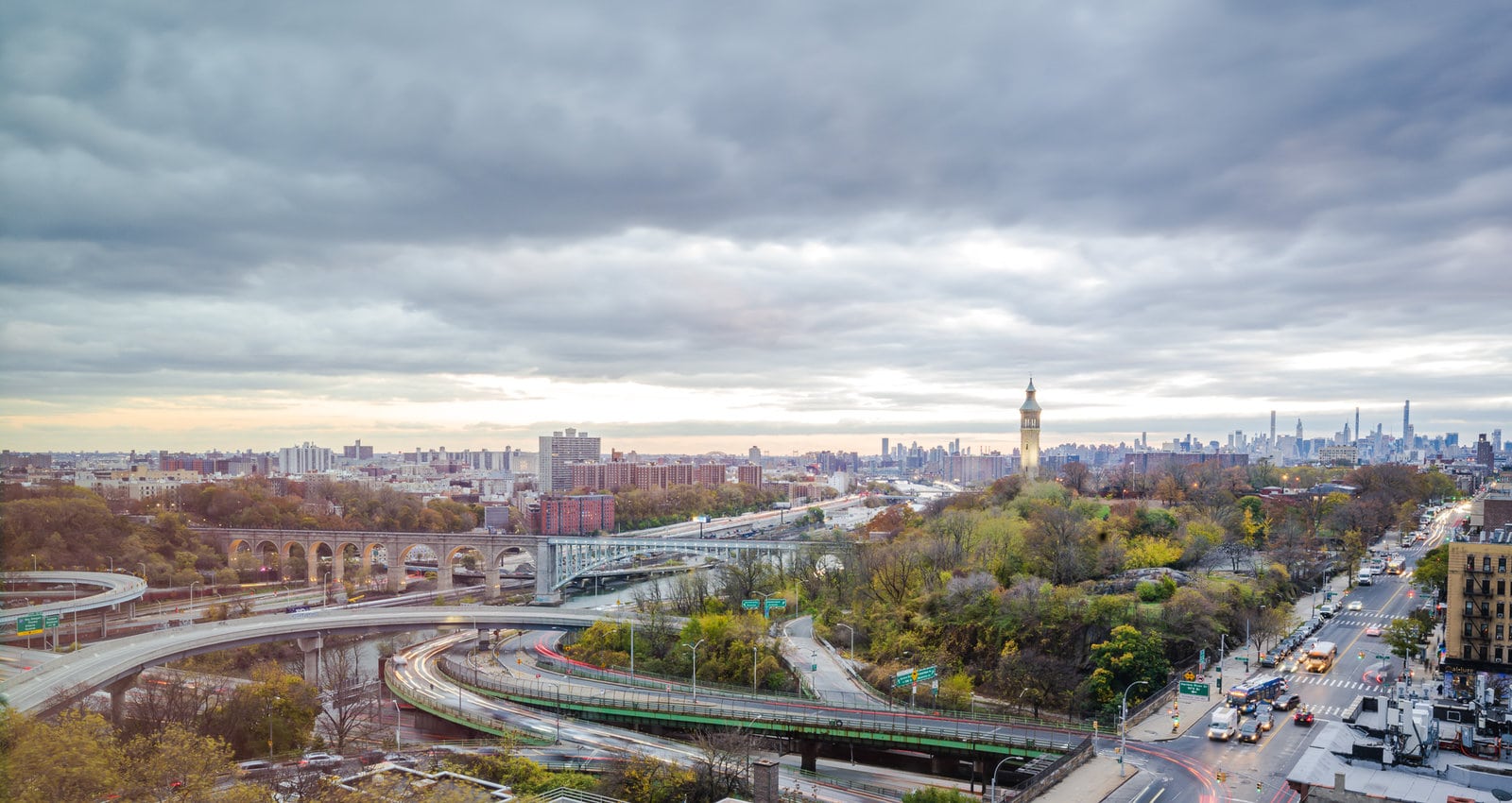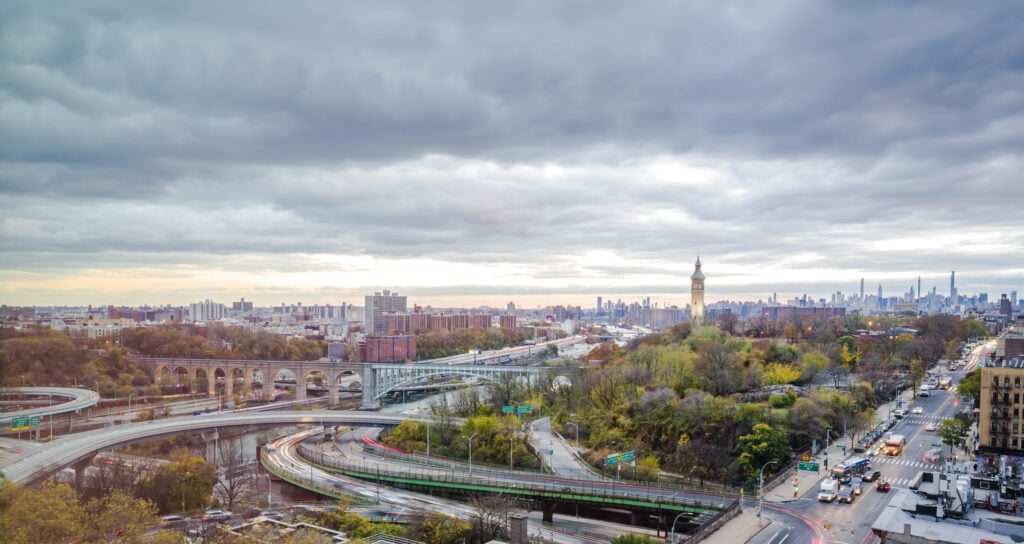 Not only is it relatively stress-free to drive in, and out, of this part of the city. The hotel is also conveniently located near the 181st Subway Station that's serviced by the shiny chrome-and-glass #1 Train. This train line runs from Van Cortland Park in the Bronx to South Ferry in Lower Manhattan, with easy access to most tourist attractions, including Times Square.
Within Washington Heights, Radio Hotel is near Boricua College, Yeshiva University, and Columbia University's New York Presbyterian Hospital.
But it's also within walking distance of all the fun things to do in Washington Heights. While all the best things to do in the Bronx–including the Bronx Zoo, the Bronx Botanical Garden, and the Yankee Stadium–are only a short Uber ride away.
First Impressions Of Radio Hotel – New York City
Despite taking an entire city block on Amsterdam Avenue between 180th and 181st Streets, the Radio Hotel isn't too imposing. The unusual structure, with its setbacks, meshes well with the surrounding buildings. And its tropical hues of the "vertical village" of blocks aren't just reminiscent of area shops, they're also just darn playful.
That element of play extends to the hotel's setting. There's a row of Citi Bikes in front, inviting guests into High Bridge Park and onto Hudson River Greenway, a bikeway and walkway on Manhattan's West Side that extends all the way to Canada.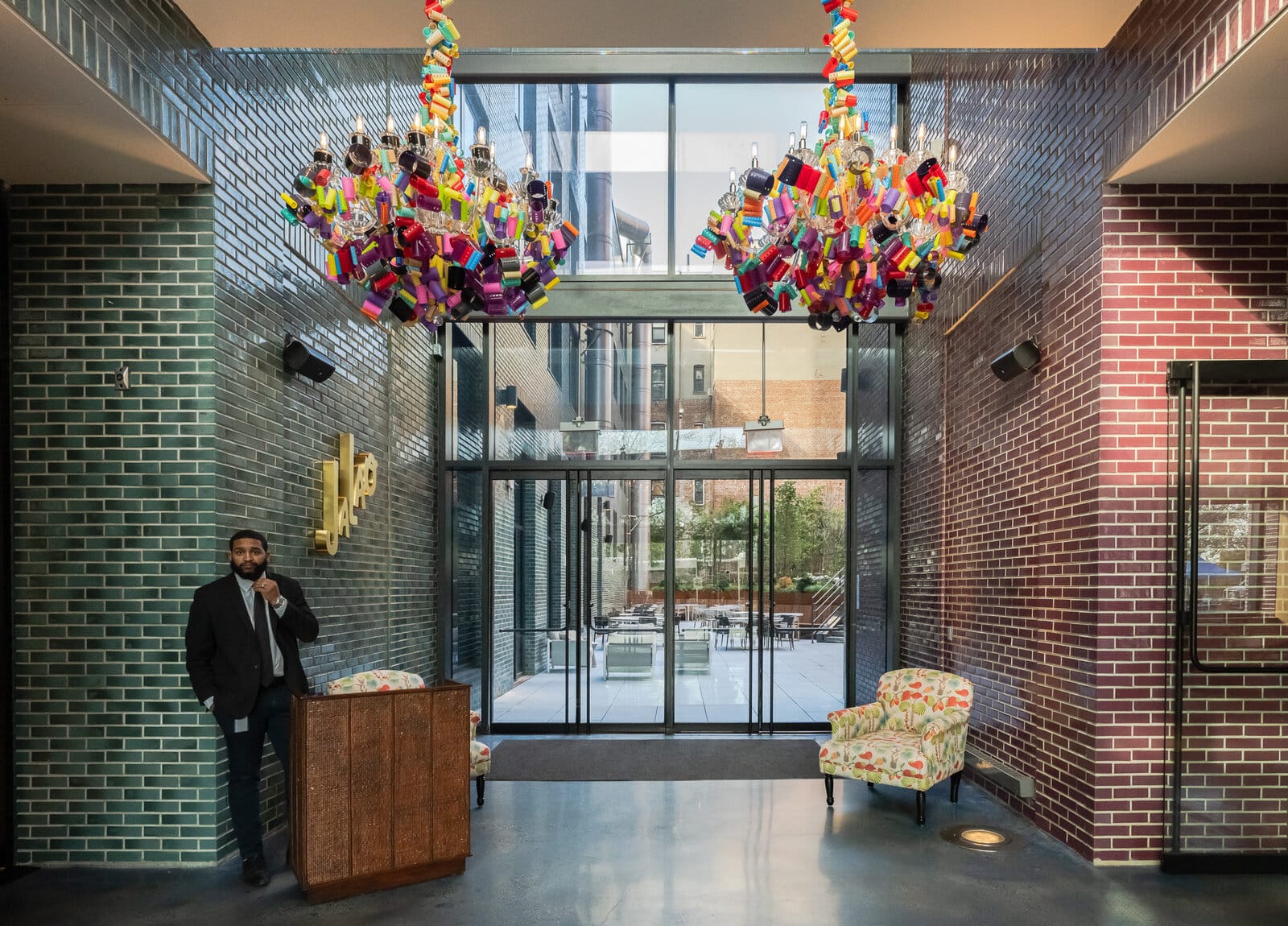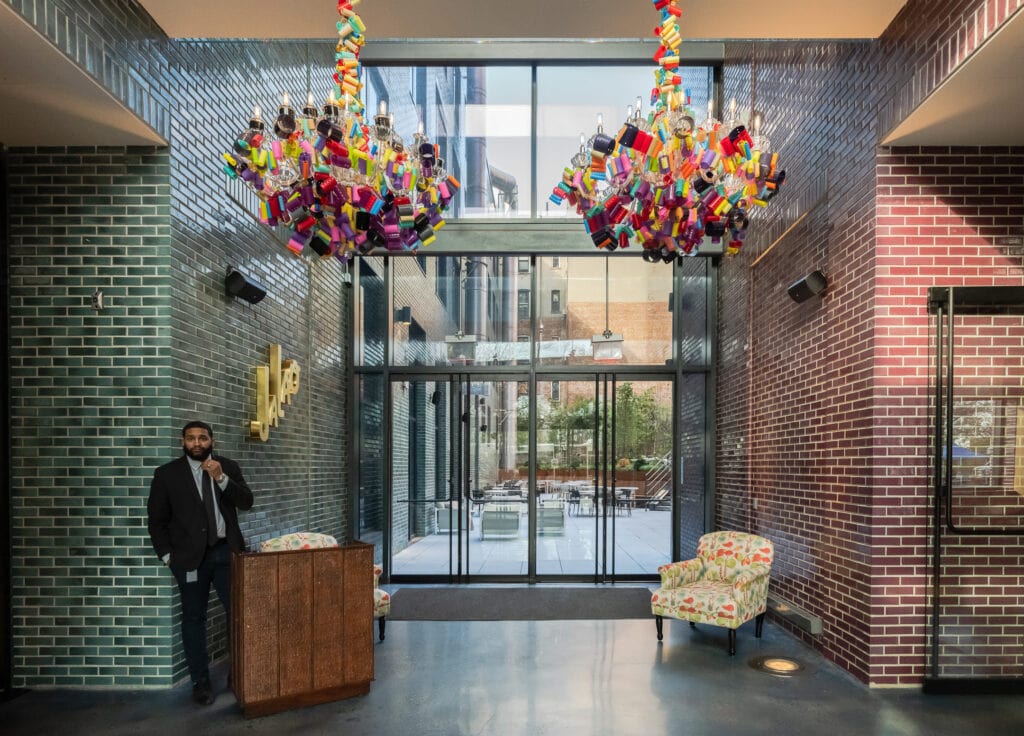 As for the building, $300 million went into developing Radio Hotel and Tower. It was a landmark project for architectural firms Stonehill Taylor and the Dutch company, MVRDV. And yet, that sum is handily explained by the scope of the large multi-use place that includes office space and plans for retail shops, in addition to the 221 hotel guest rooms.
Nevertheless, some of that cost is also clearly seen in thoughtful design details throughout the hotel.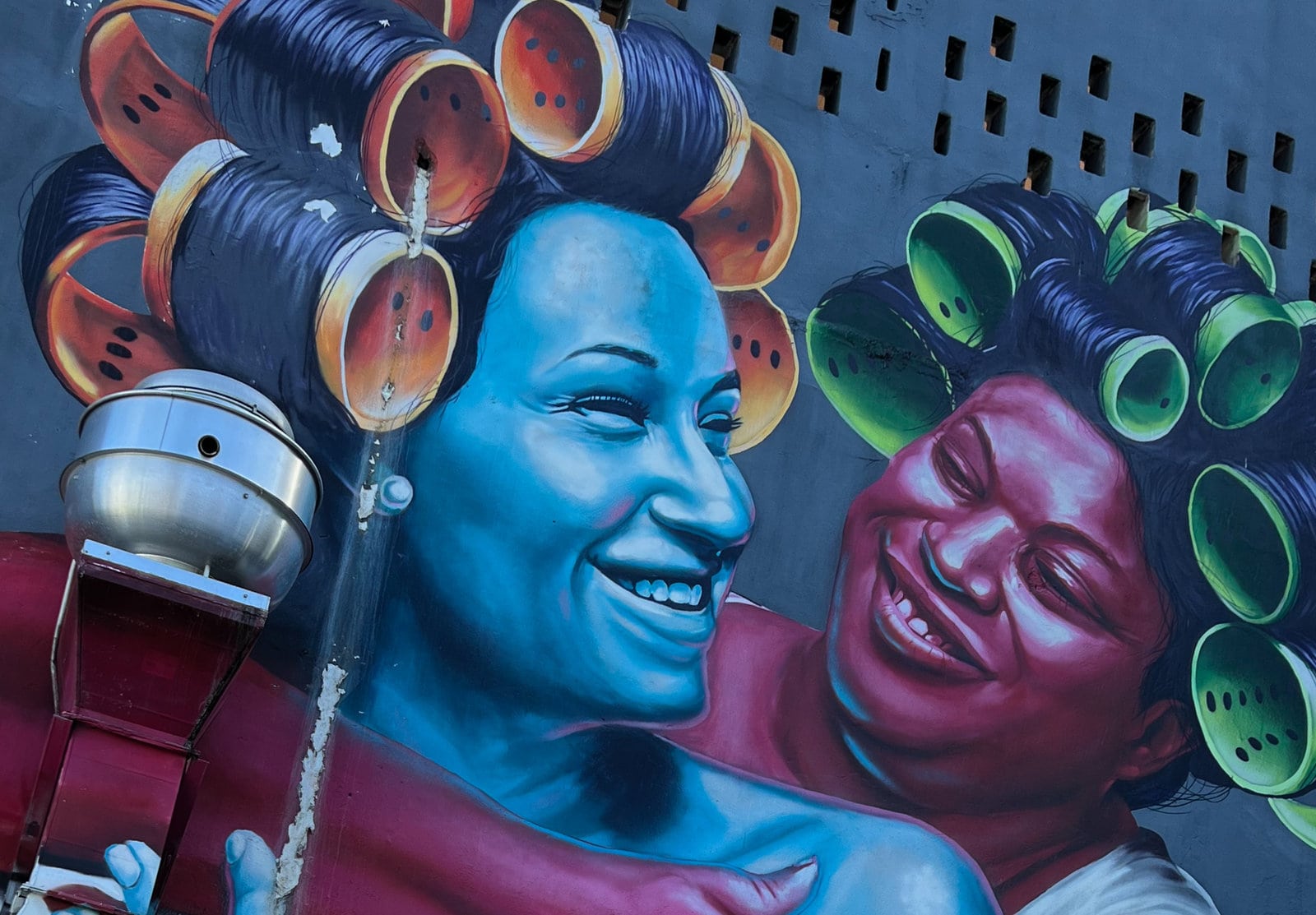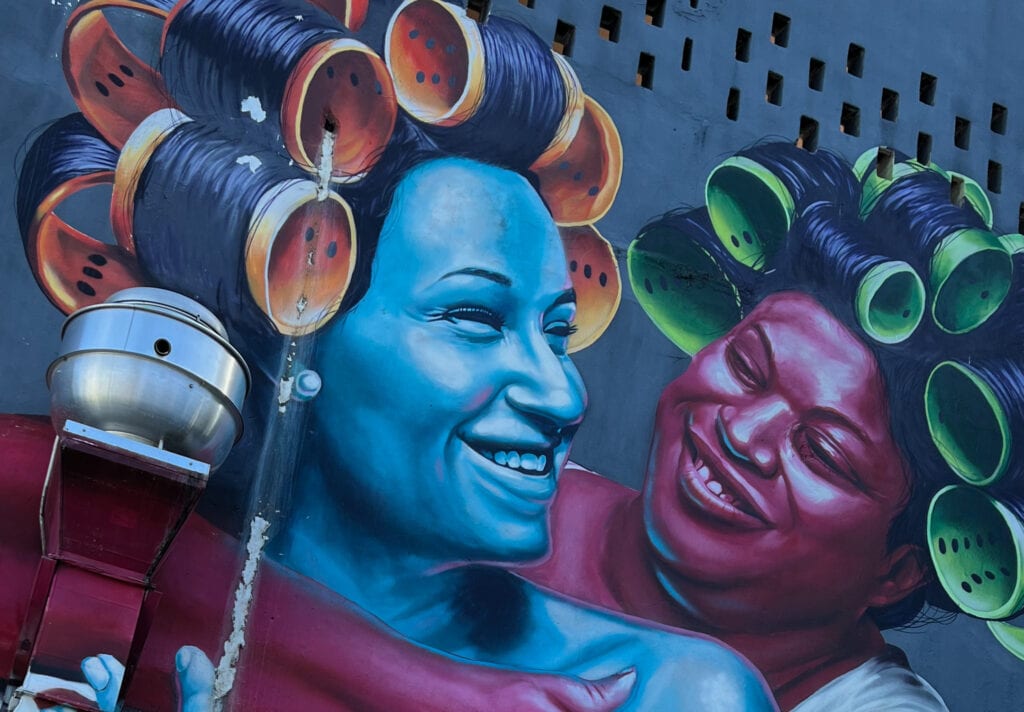 A doorman welcomes you into a foyer dominated by two chandeliers adorned with hair rollers, a reference to the Dominican hair styling method known as "doobie" that uses huge hair rollers (instead of chemicals) to straighten hair.
It's a whimsical design choice, but also a reminder of the value that is being placed on the community because, in this Latino community, there are three important centers where people gather: the beauty parlor, the barbershop, and the bodega.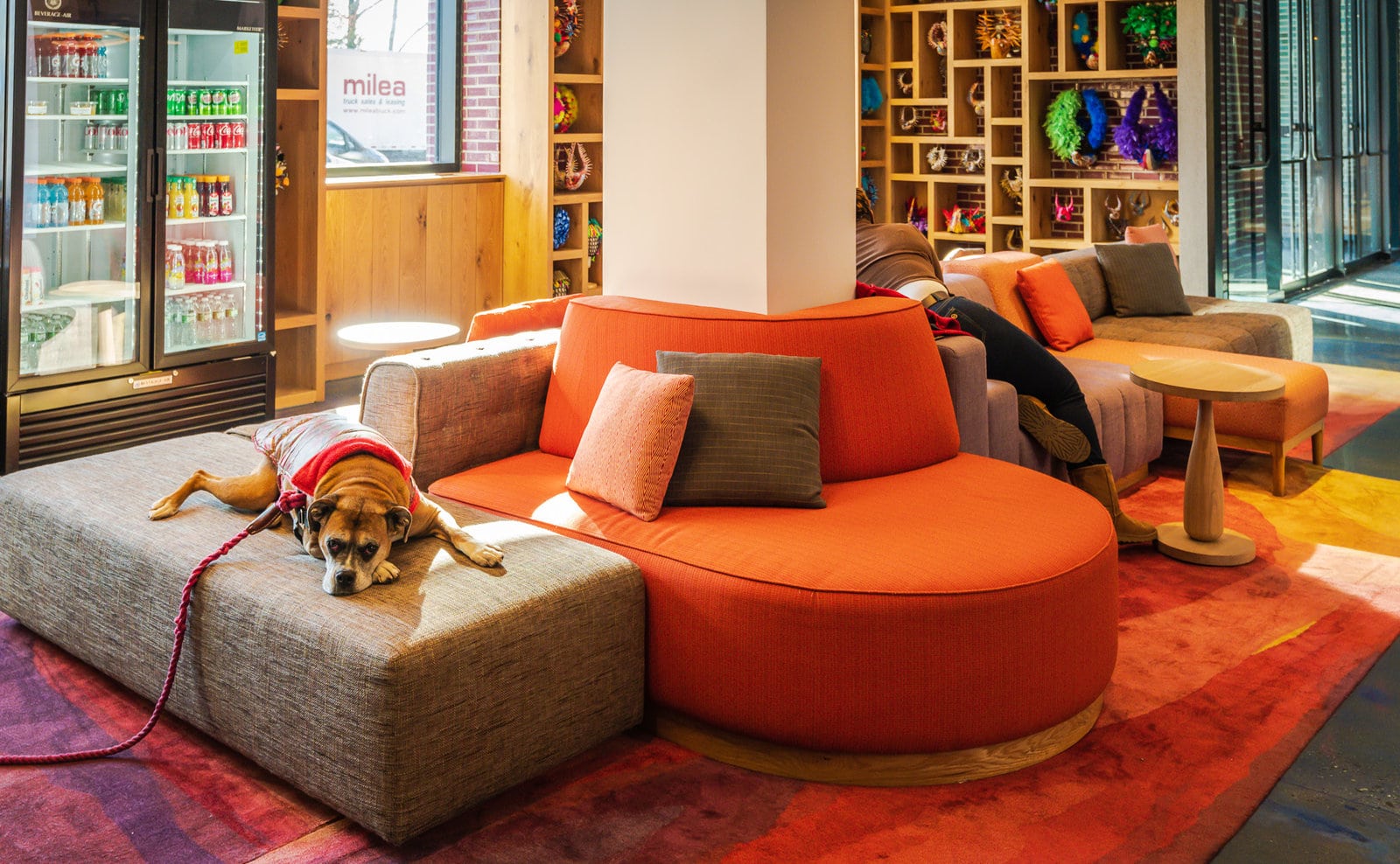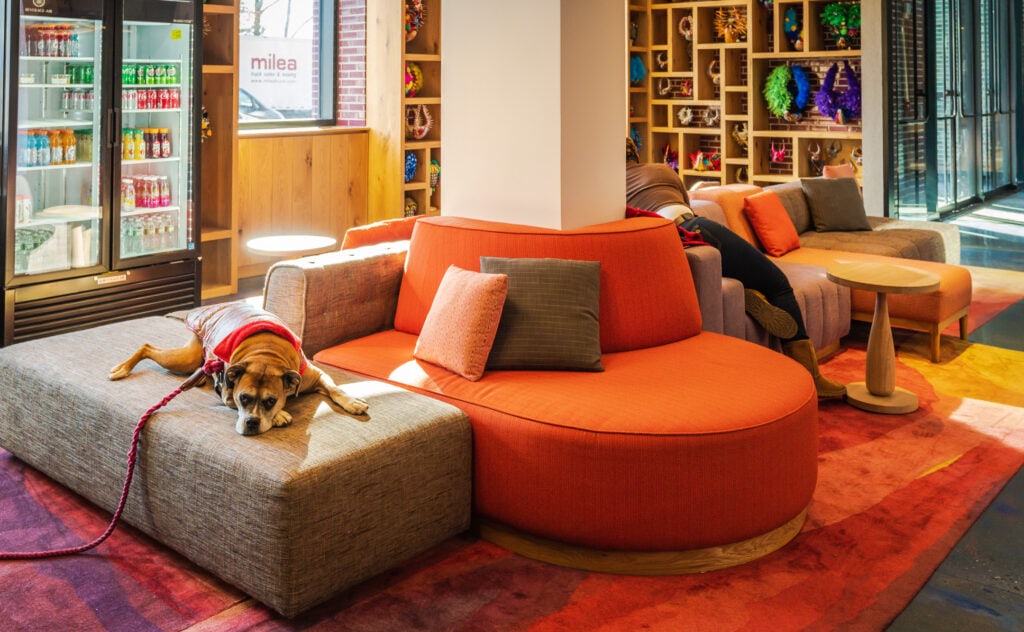 And it is the bodega that we see in the lobby. In addition to a front desk and invitingly plush seating areas, there is a grab-and-go snack shop and a Dominican coffee station manned by desk attendants.
Other conveniences include relatively inexpensive (for NYC) parking, available to reserve online through Park It NYC at 506 West 181st Street. The entrance to the parking garage is just around the corner from the hotel's main door.
We also like the central courtyard, located outdoors just beyond the lobby, and the 24-hour fitness center on the next level. More outdoor space, including a 12th floor rooftop event space, is available for special events such as weddings or quinceañeras.
Guest Rooms At Radio Hotel
In as much as the hotel and lobby are a part of the Washington Heights neighborhood, the guest rooms are bright and airy cocoons set apart high abve the city. Our suite had more than an 180 degree view of Manhattan with some windows facing the Harlem River and others facing the George Washington Bridge.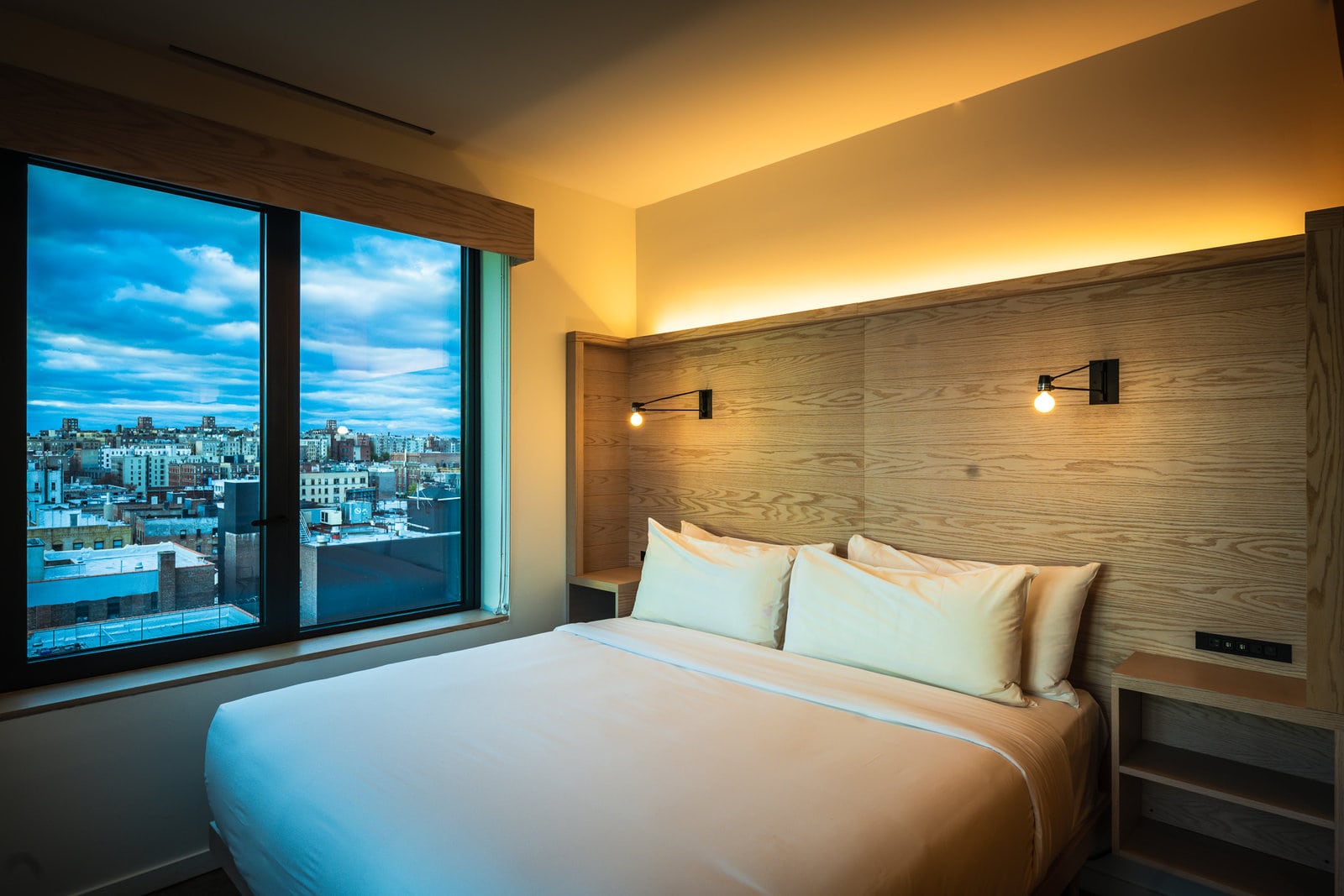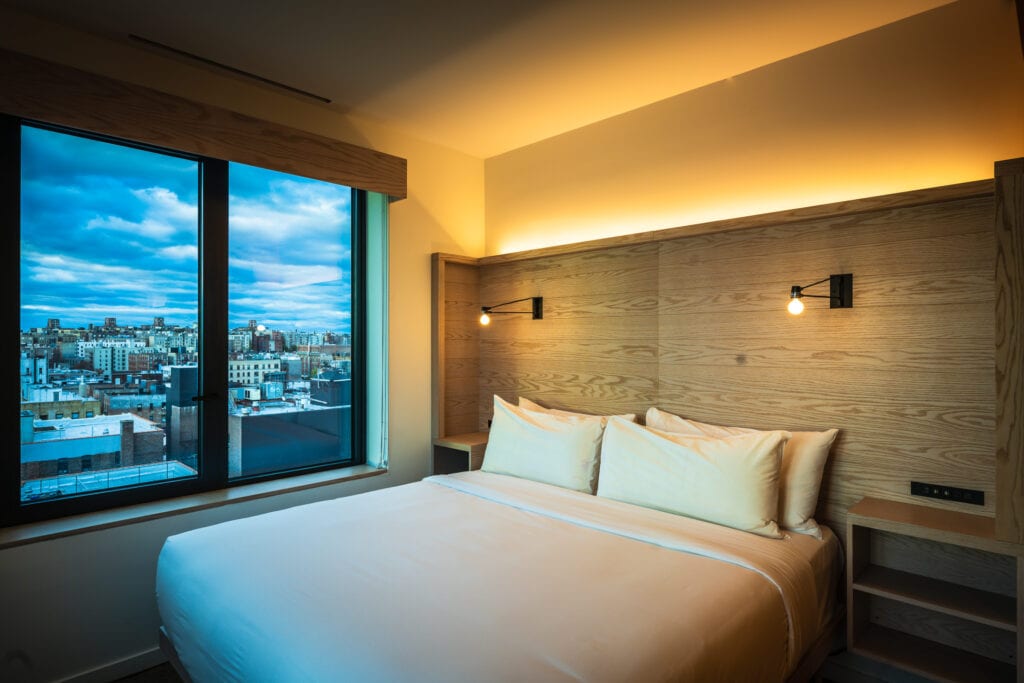 Contemporary rooms are equipped with 42-inch flat screen Smart TVs served by a dedicated Wi-Fi network that's independent of the high-speed room network.
The Caribbean color palette of the building's exterior infuses the hotel rooms too. While our bedroom was a restful shade of white furnished with blonde wood, it was warmed by the reflected sunshine-bright golden yellow of the living room and bathroom. Alternatively, other rooms may be dominated by cobalt or fiery orange ceramic tiles.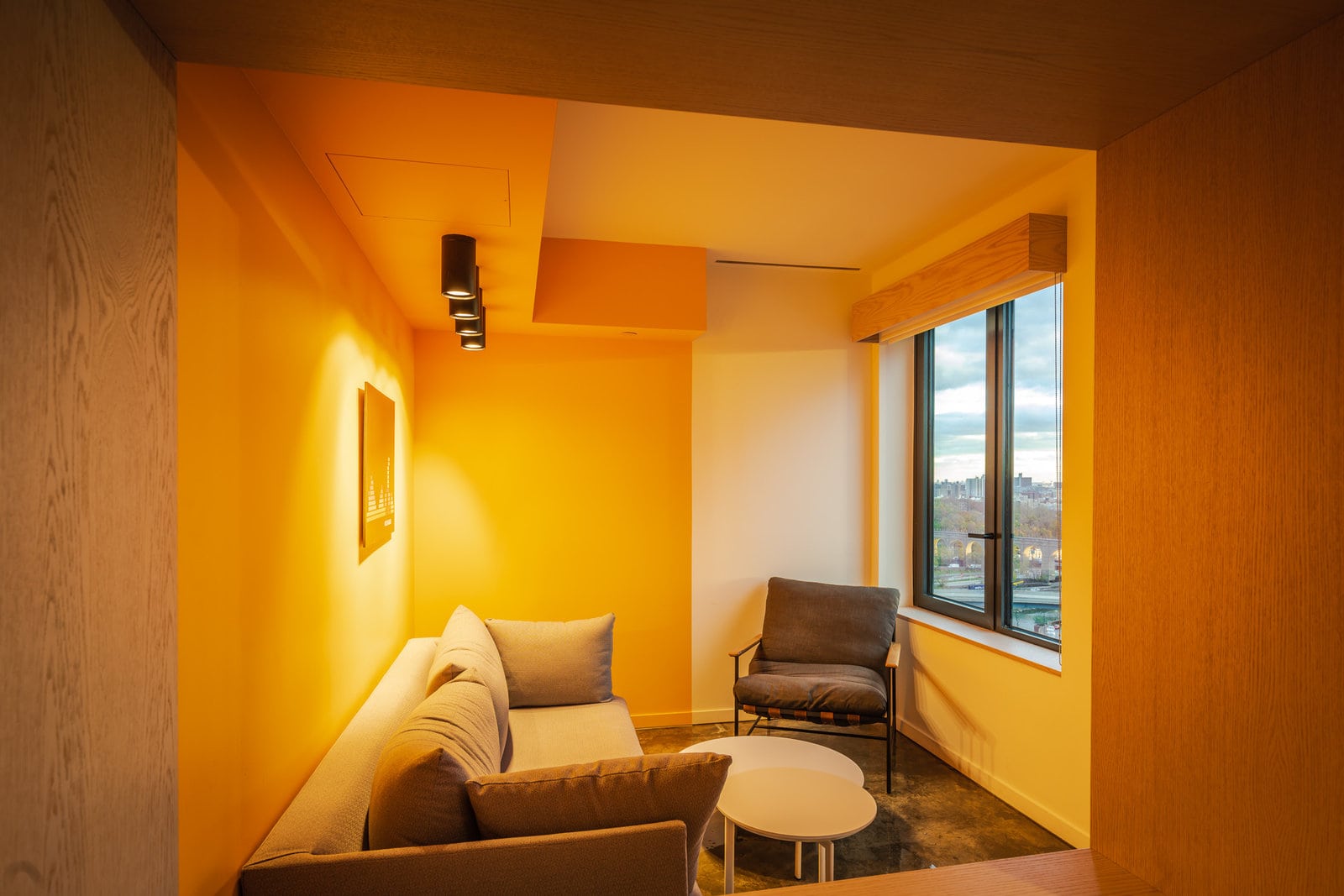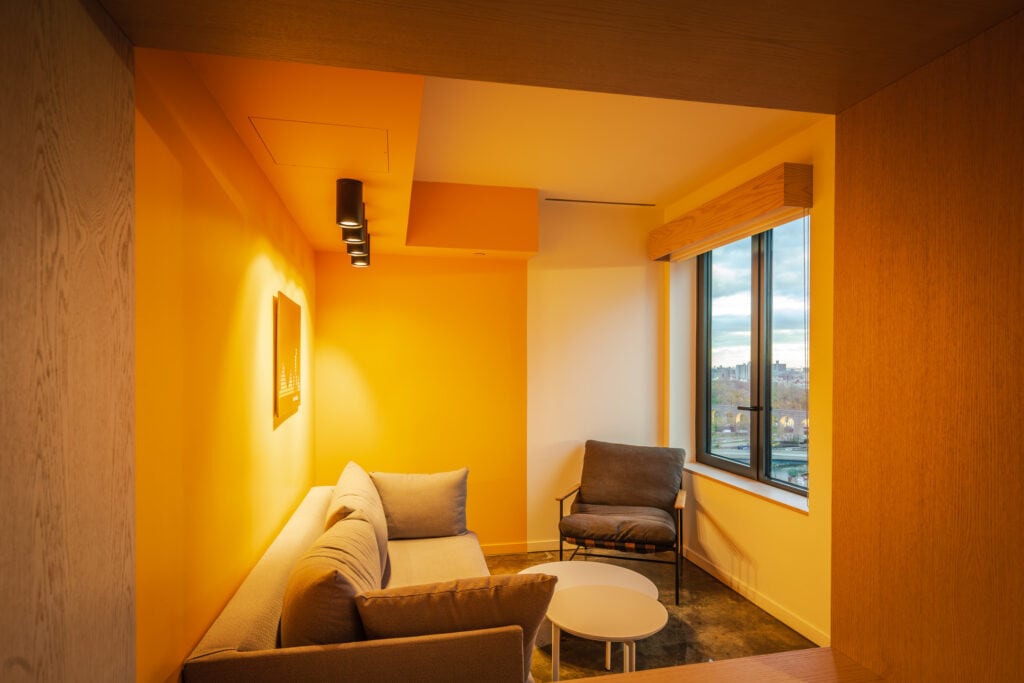 Guest rooms at the Radio Hotel come in a variety of sizes and configurations, including smaller options with bunk beds. But couples will appreciate roomy suites with a separate entertainment space that includes a bar counter and mini-fridge.
Brightest of all was the bathroom. Set at the center of the room, its cheery yellow tile enlivened the entire space. While the shower wall's frosted glass ensured plenty of daylight in the interior space.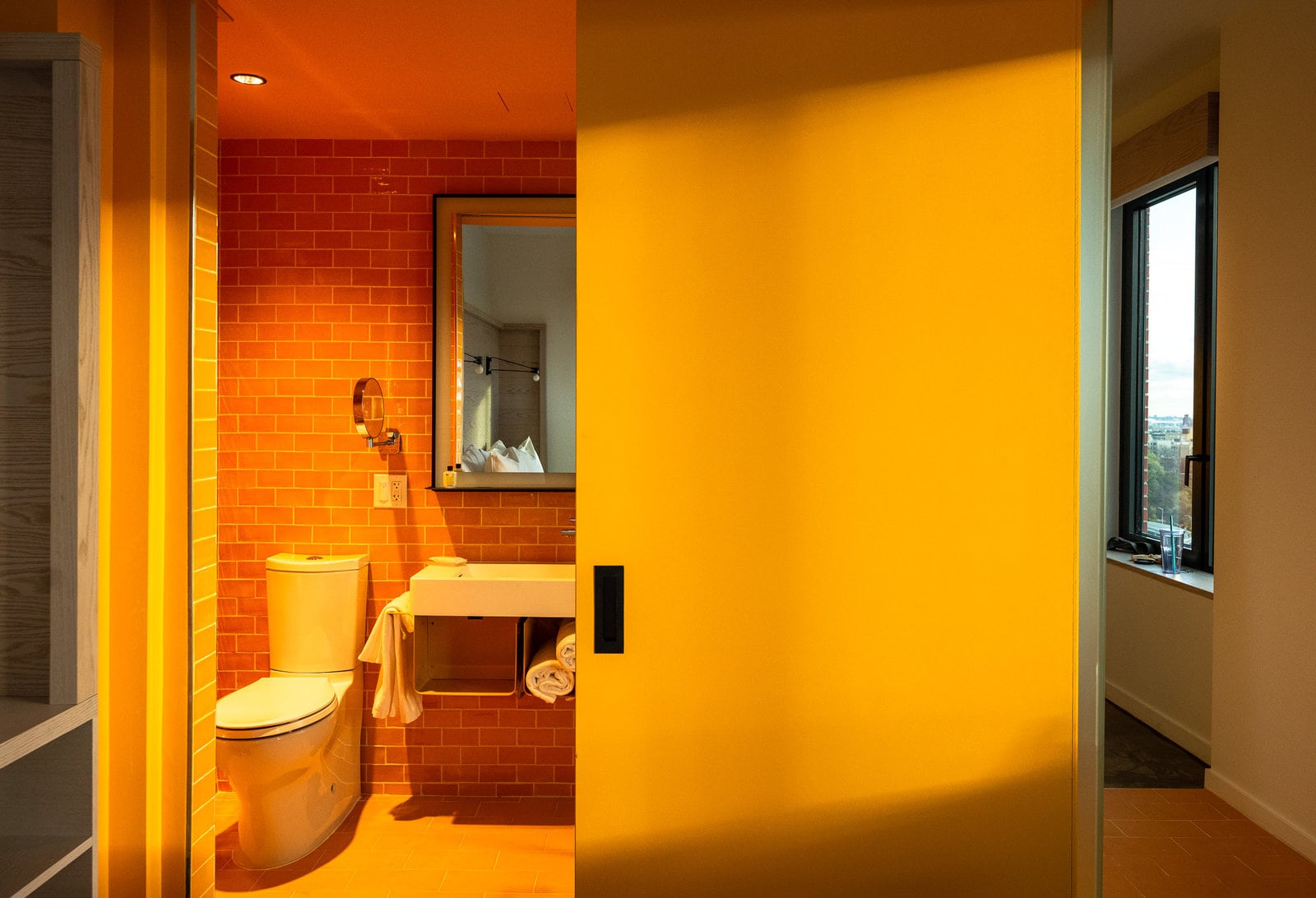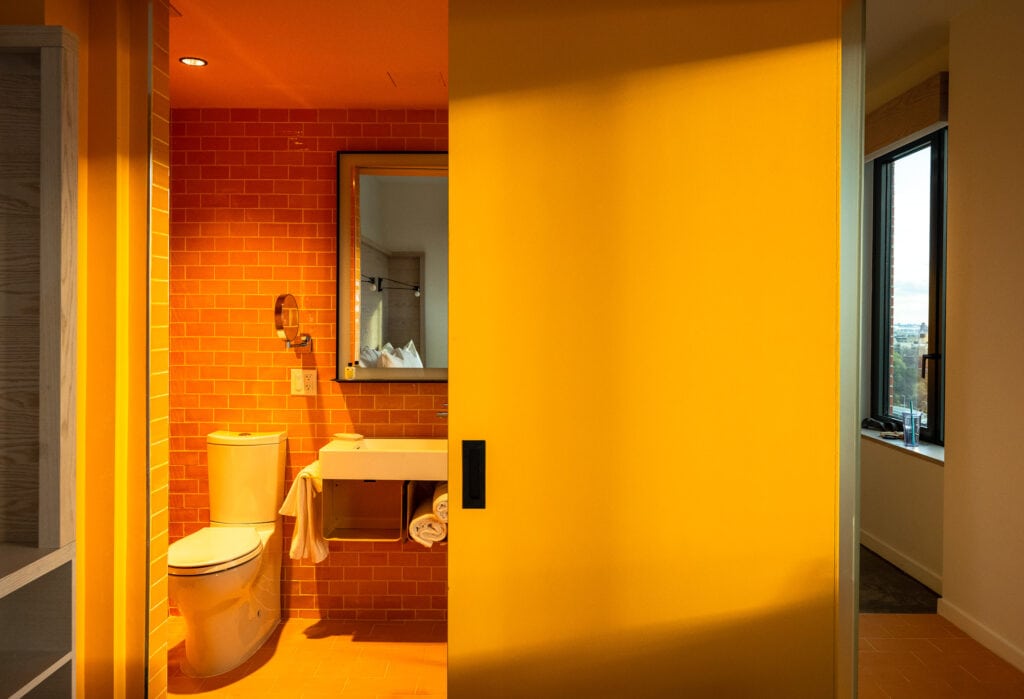 Rainfall shower heads and citrusy Not Soap Radio's When Life Gives You One Too Many Lemons (And You've Misplaced Your Happy Place) toiletries were smile-worthy too.
Dining At Radio Hotel
Even if you're not planning on staying at Radio Hotel, it's worth a visit if only to dine at Jalao NYC. This outpost of Santo Domingo's Jalao Restaurant is one of the most welcoming of romantic restaurants.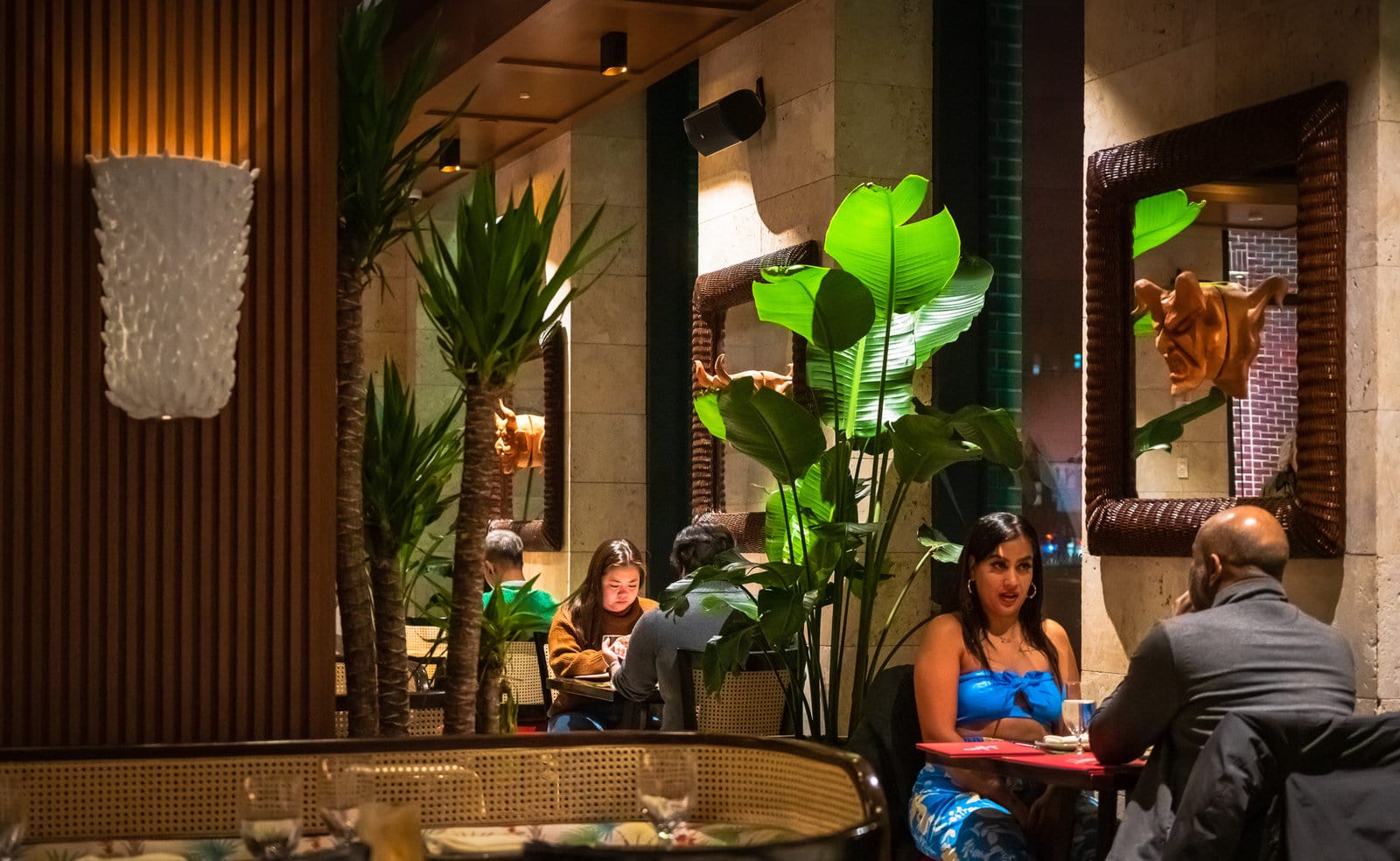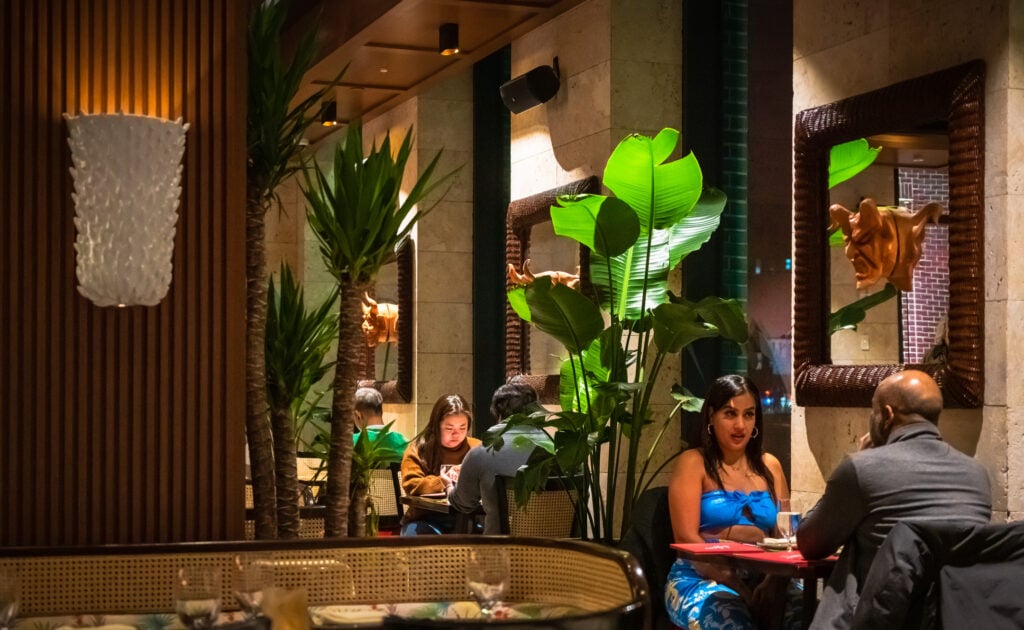 Couples have the option of secluded nooks sheltered by tropical foliage. But if you opt for bar seating or open-plan seating, don't be surprised if you end up chatting with neighbors. In our case, we were privileged to meet a lovely couple from the neighborhood who were already regulars.
By the end of the evening, we were fast friends and they ended up treating us to shots of the house Mama Juana liqueur. If you've ever tried the touristy stuff in the Caribbean, this will be a revelation. Typically made at home by infusing rum with red wine, honey, and herbs, the homemade beverage is much tastier than what is often sold to tourists in the Dominican Republic.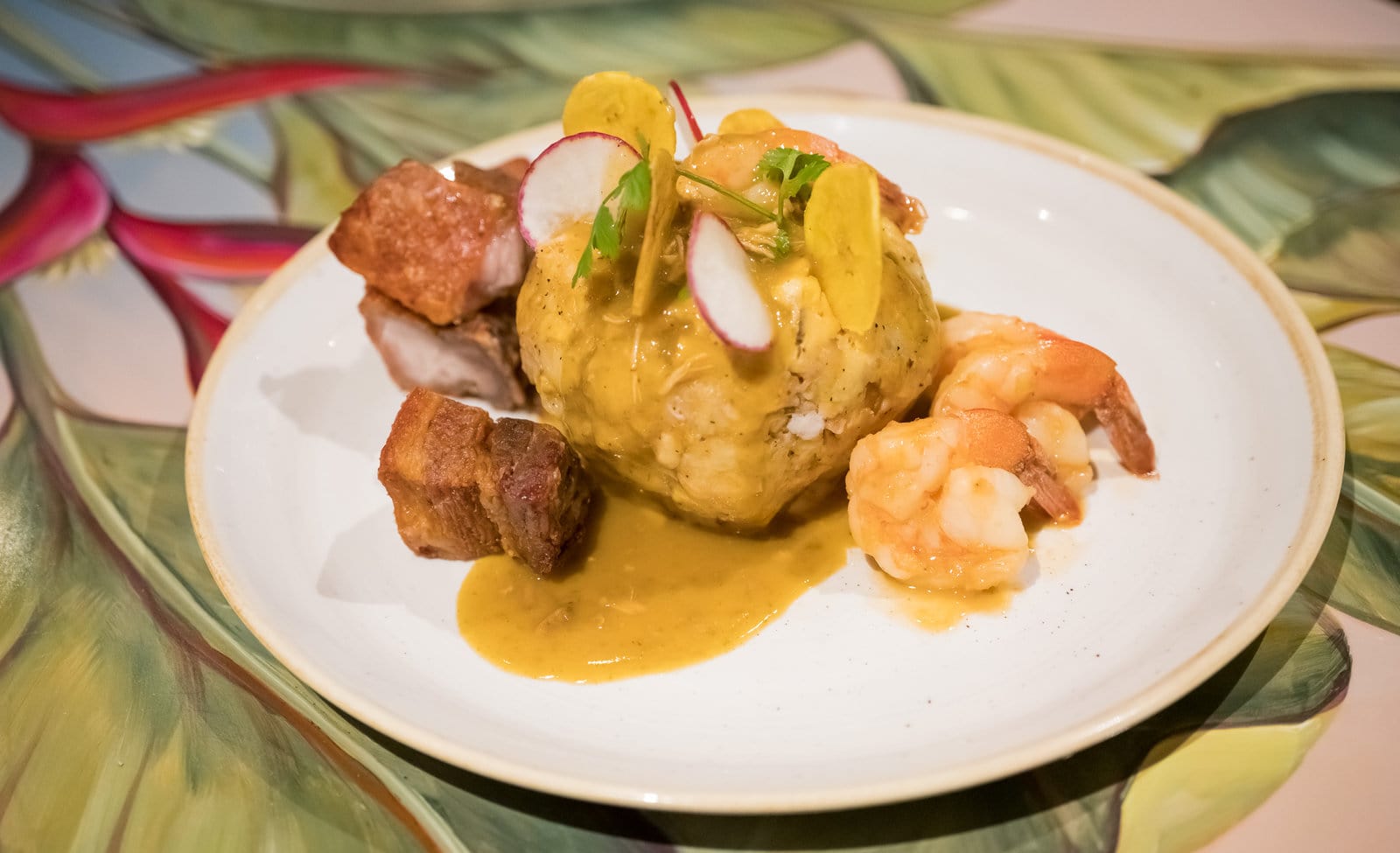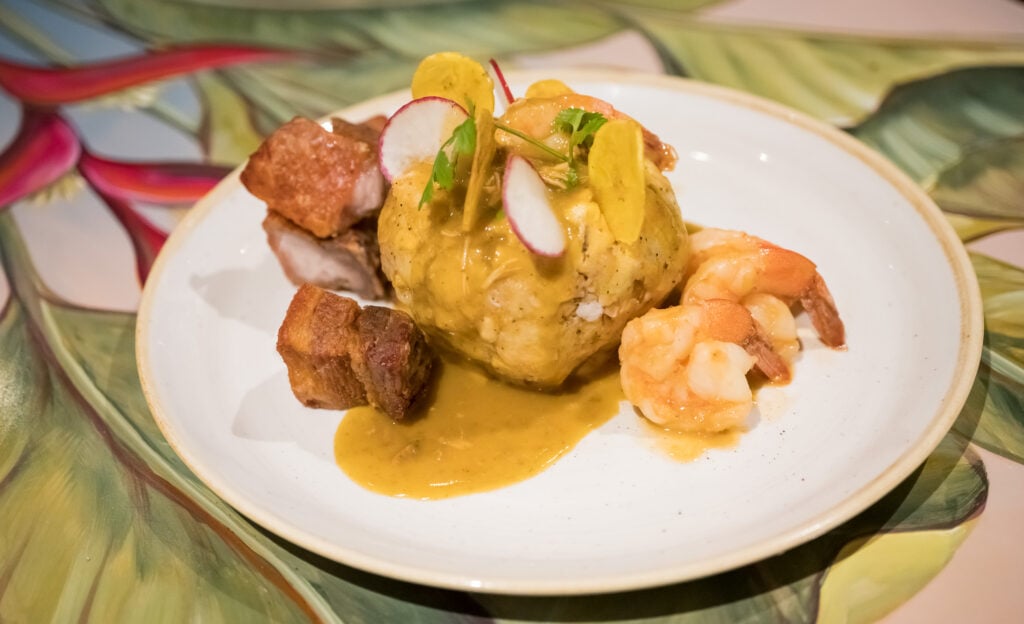 Of course, everything seemed to taste just a little better at Jalao NYC. Do try the Croquetas De Chivo (goat braised croquette) appetizers, they're a hit. And you don't want to miss Jalao's mofongo. The traditional plantain dish, found throughout Puerto Rico and the Dominican Republic, is elevated here with the addition of shrimp, lobster, and to-die-for Chicharon (crispy pork.)
But do leave room for dessert.
While you can find Tres Leches cake anywhere in Latin America, here they serve Cinco (5) Leches cake. And let's just say, as delicious as the cake is, what we adored was the presentation.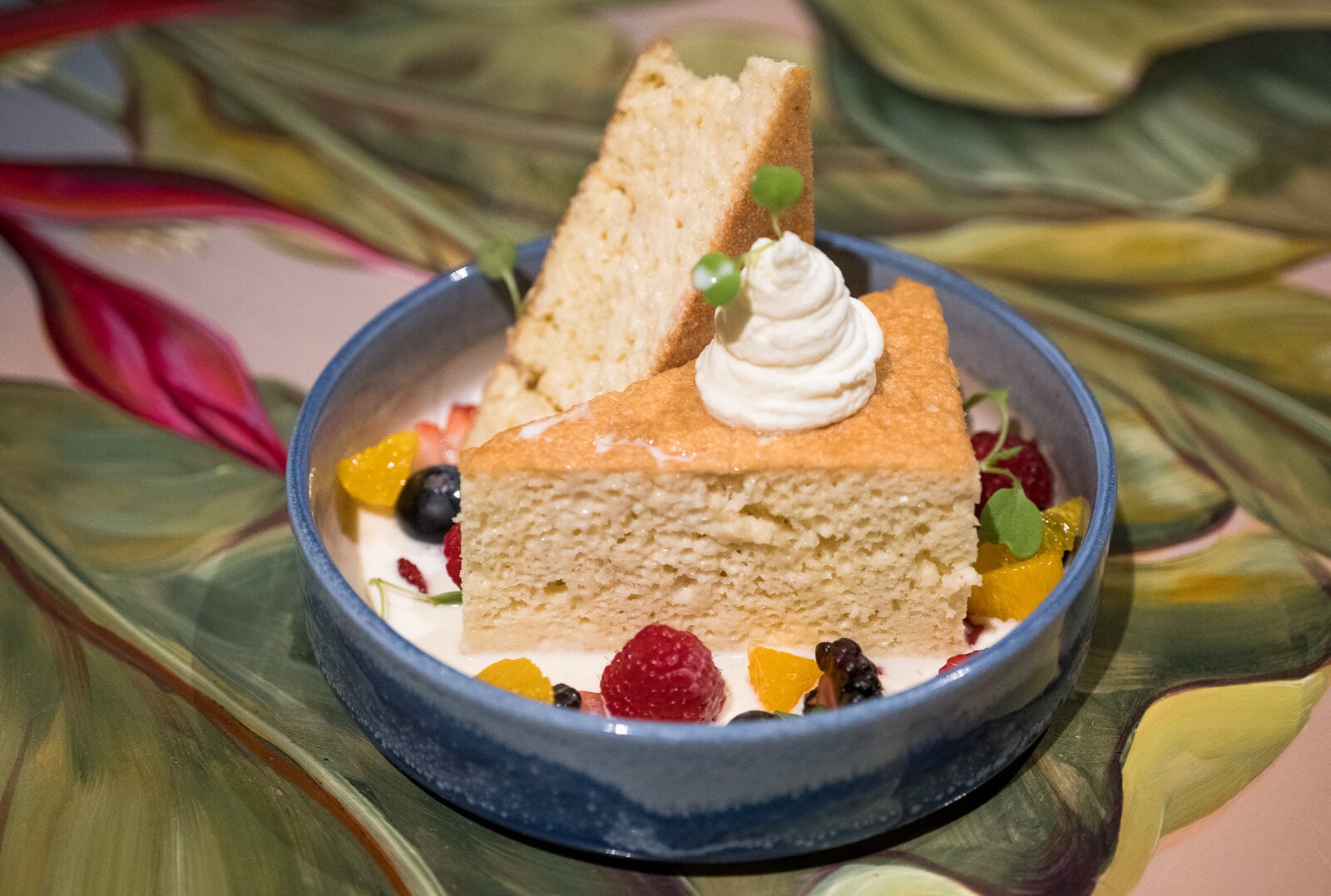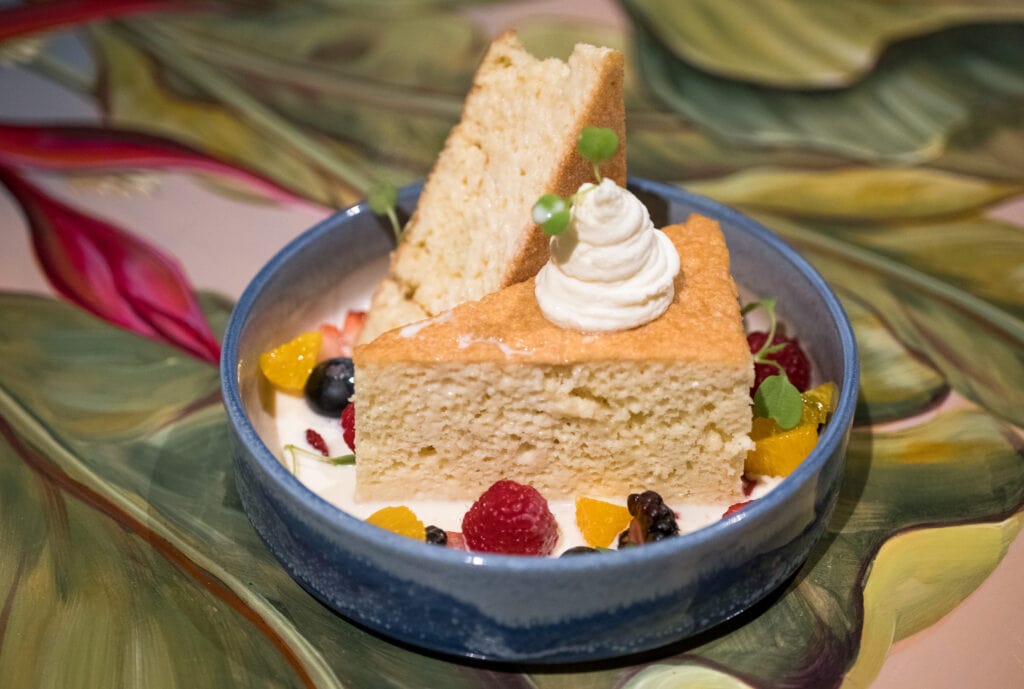 Our friendly waiter explained exactly what kinds of milk go into the recipe. First, he placed the cake dish on the table before pulling out a pitcher of cream and proceeding to pour 1, 2, 3, 4, 5 drops of milk.
Radio Hotel Romance Packages
Radio Hotel offers a number of discounted packages, including the highly recommended Dine and Stay option. This includes a room discount plus meals and cocktails. There's also a Cocktails and Appetizers option, but do yourself a favor, and don't miss out on dining at Jalao NYC.