Last Updated on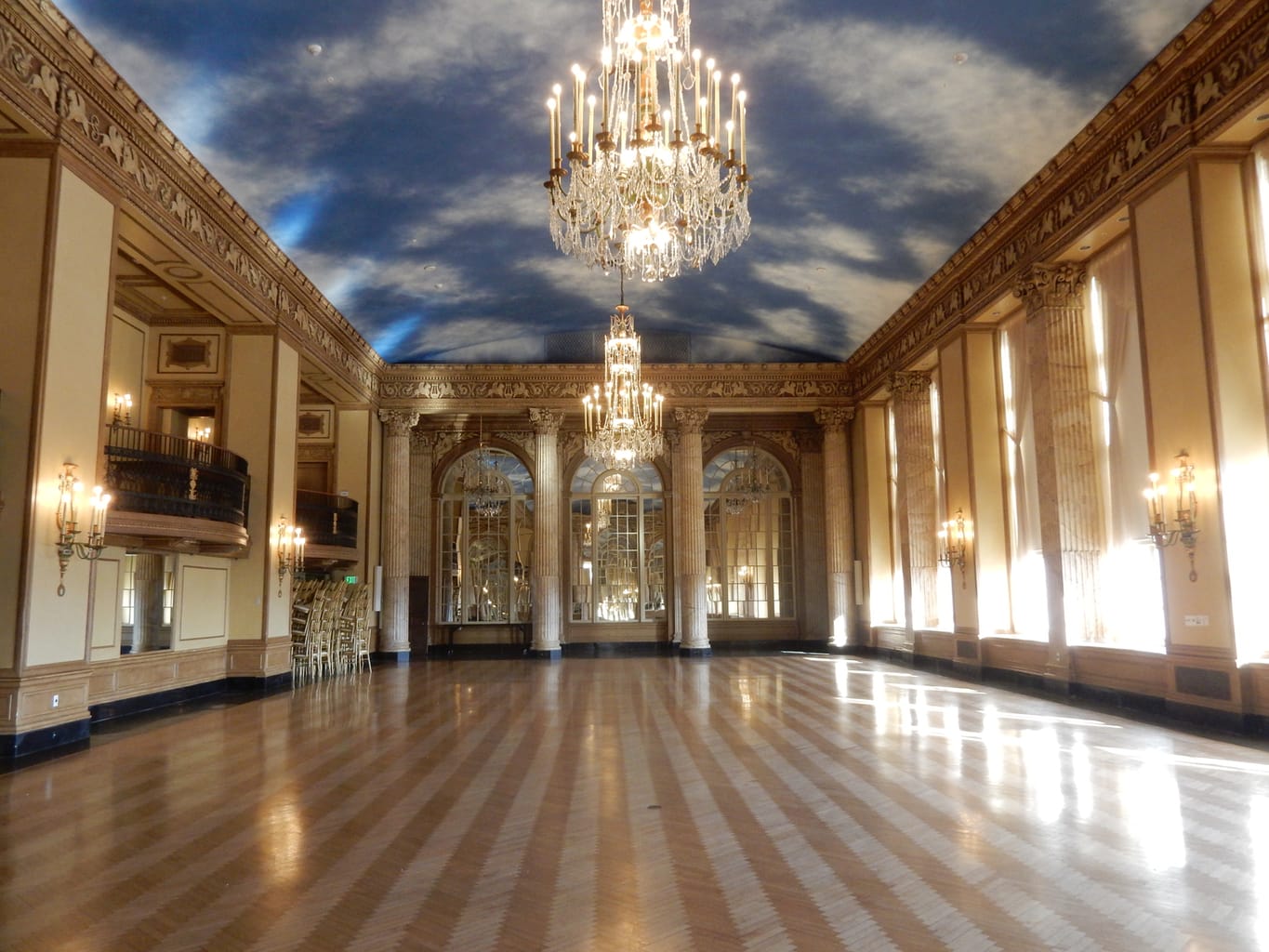 The Hotel Syracuse was a sensation when it first opened in 1924. Dwight Eisenhower, John Kennedy, Richard Nixon, Jimmy Carter, Bill Clinton, aviator Charles Lindbergh, entertainers Bob Hope, Nat King Cole, Elvis Presley, the Rolling Stones and John Lennon (who celebrated his 31st birthday here, with Yoko) were all guests. In the thick of downtown, the top floor Grand Ballroom in all of its Versailles-like grandeur was the place to be in Syracuse. But by the 1980's, the hotel had lost its luster, became a banquet facility, and cycled through one owner after another before failing by the early 2000's.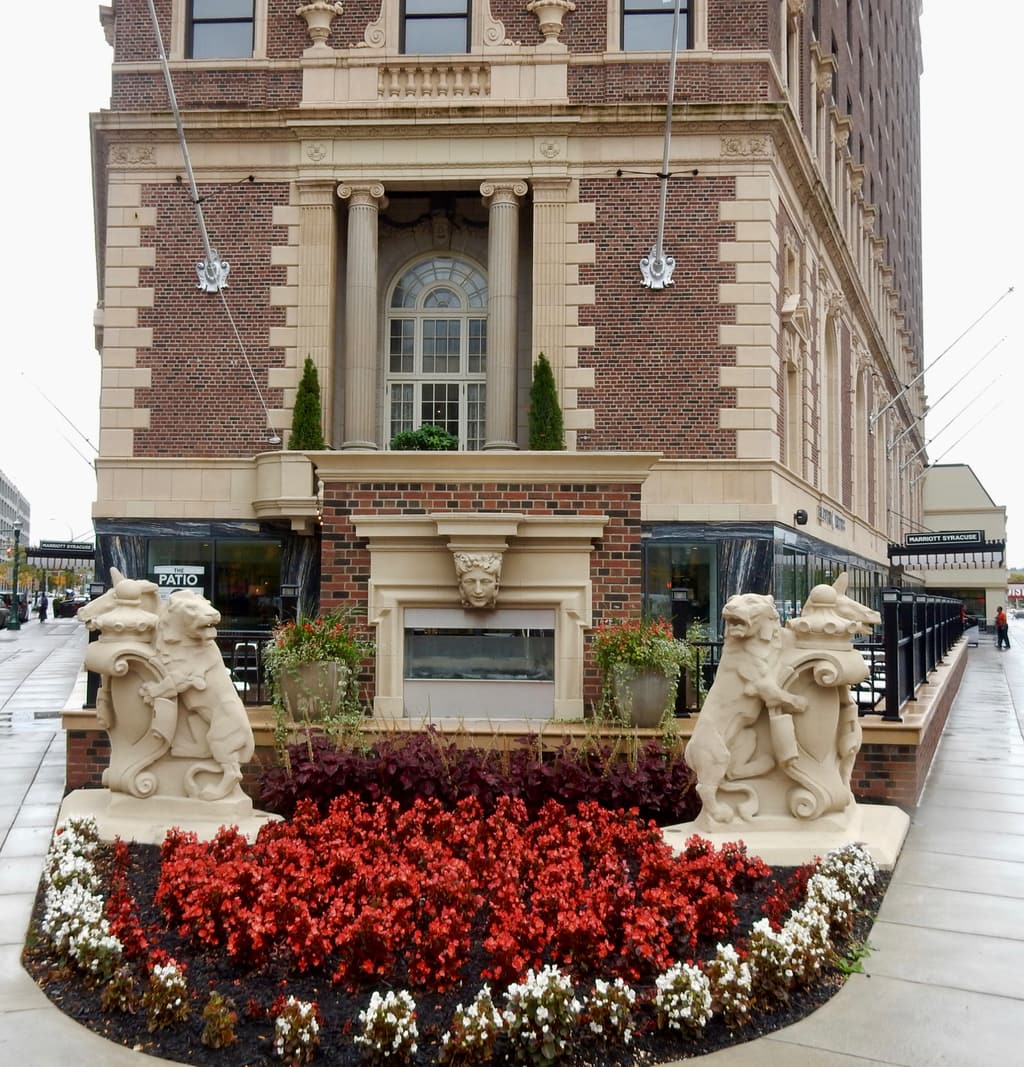 Every iconic decrepit-turned-grand-again-hotel has a Knight In Shining Armor story, and this one is no different. Ed Riley, a Syracuse native who made it his life's work to rescue distressed hotels though the Pyramid Hotel Group in Boston had his heart set on this faded former beauty in his own hometown. By the time he agreed to raise funds for the $76 million project in 2014, the ceiling of the Grand Ballroom was caving in, and the rest of the place was not much better.
Now privately owned, this flagged Marriott, reopened to much fanfare on June 15, 2016, is once again an epicenter of a revitalized Syracuse, in high demand for weddings in the "smaller" Persian Terrace room (accommodates 290 guests), and in the breathtaking top floor Grand Ballroom – sky blue painting overhead, gilded walls, and wrought iron balconies spanning the length of the hotel (400 guests).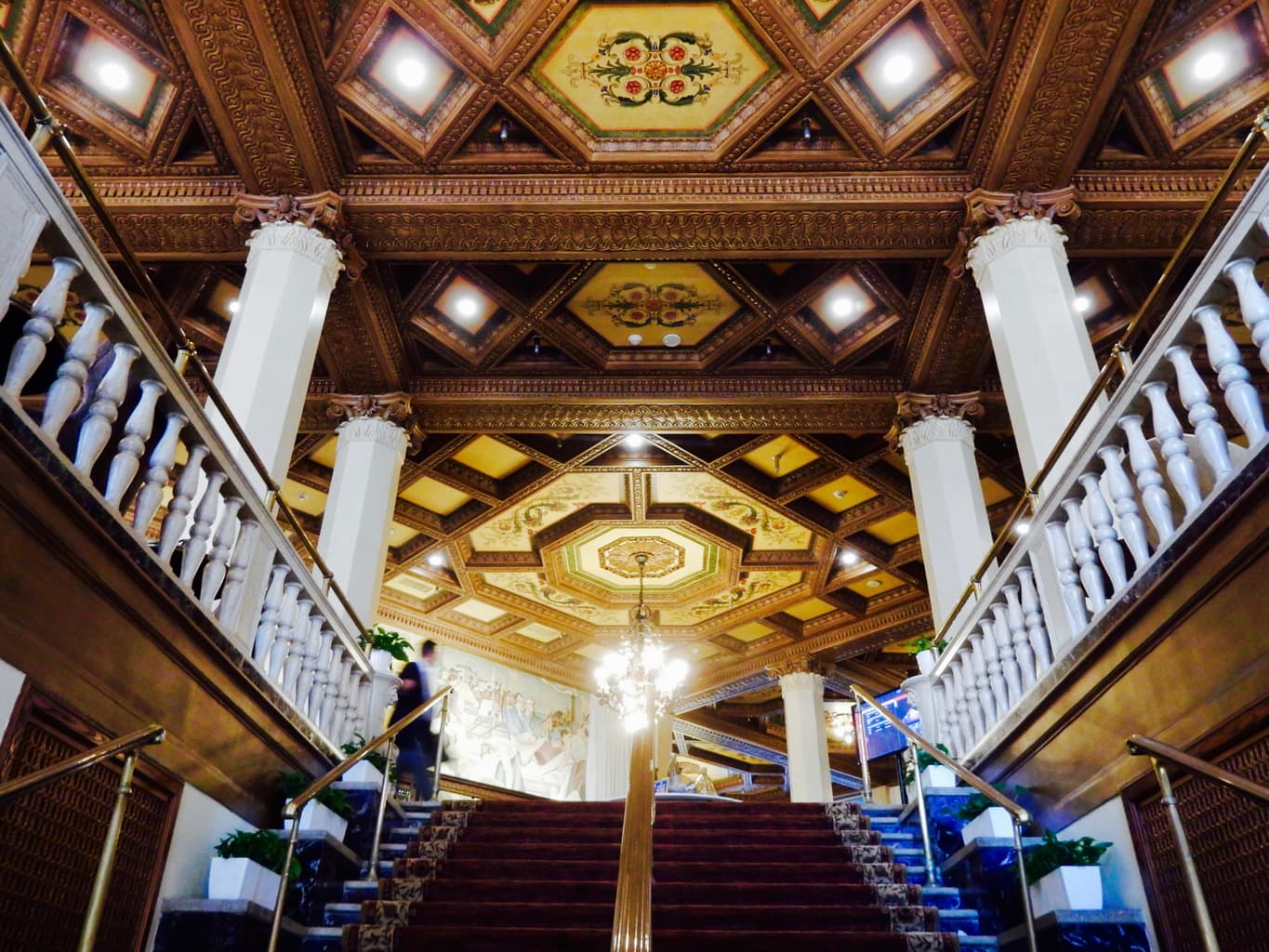 Walk in on the ground floor, head up the stairs, and the lobby wows as its 20 ft. stenciled plaster carved ceiling comes into view. The Terrazzo floors and crystal chandeliers are all original to 1924.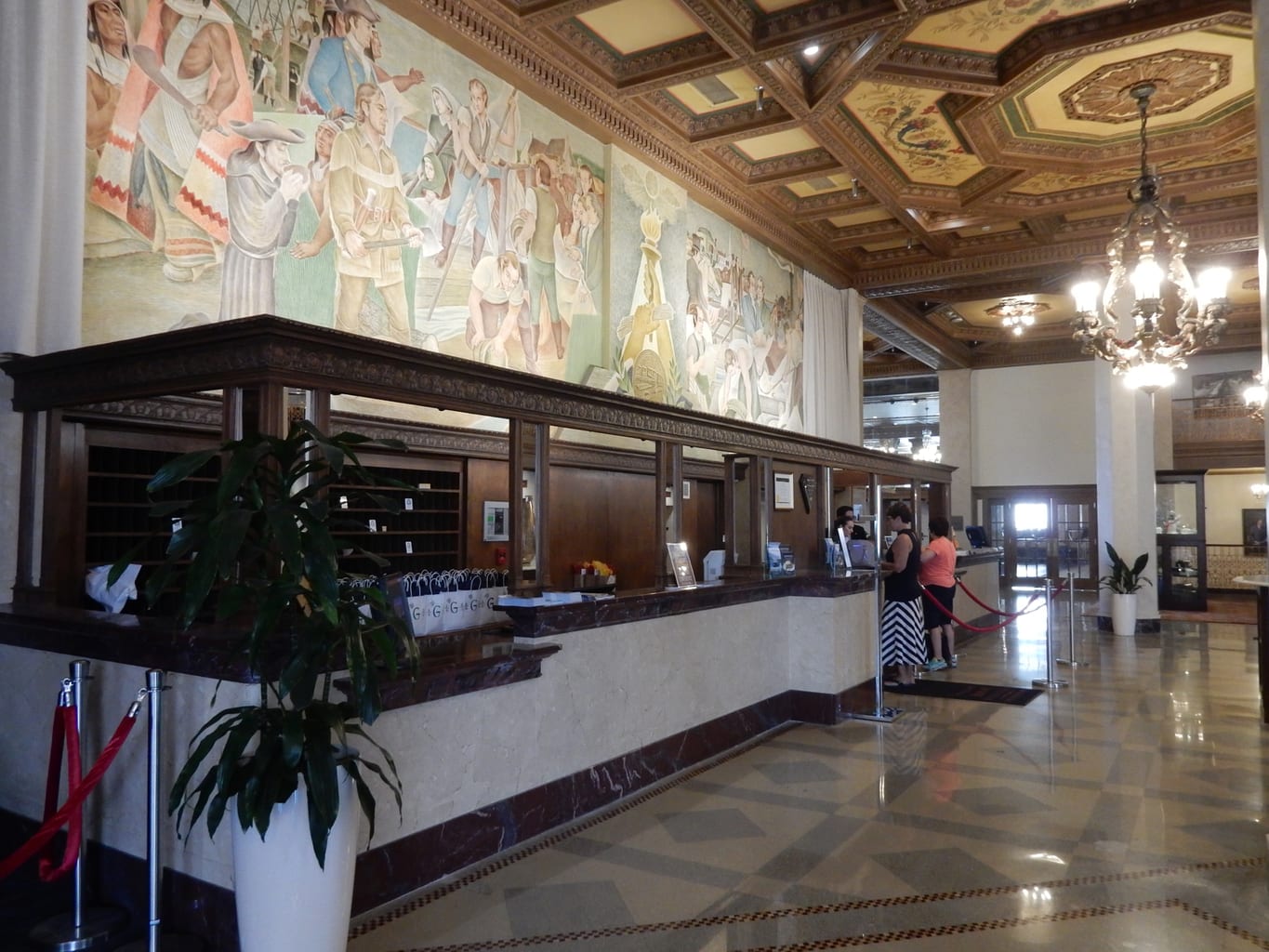 A mural behind the reception desk, formerly covered up with mirrors, is now a focal point as you wait to check in. Depicting the first 100 years of Syracuse history, from the Native Americans to the salt mining industry, the mural, painted by SU Art Professor, Carl Roters in 1949, could be mistaken for a WPA piece. Roters was also responsible for the artwork in the ceiling – and a fun activity, say the staff here, is to look for his face in the floral renderings above you.
Rooms at Marriott Syracuse Downtown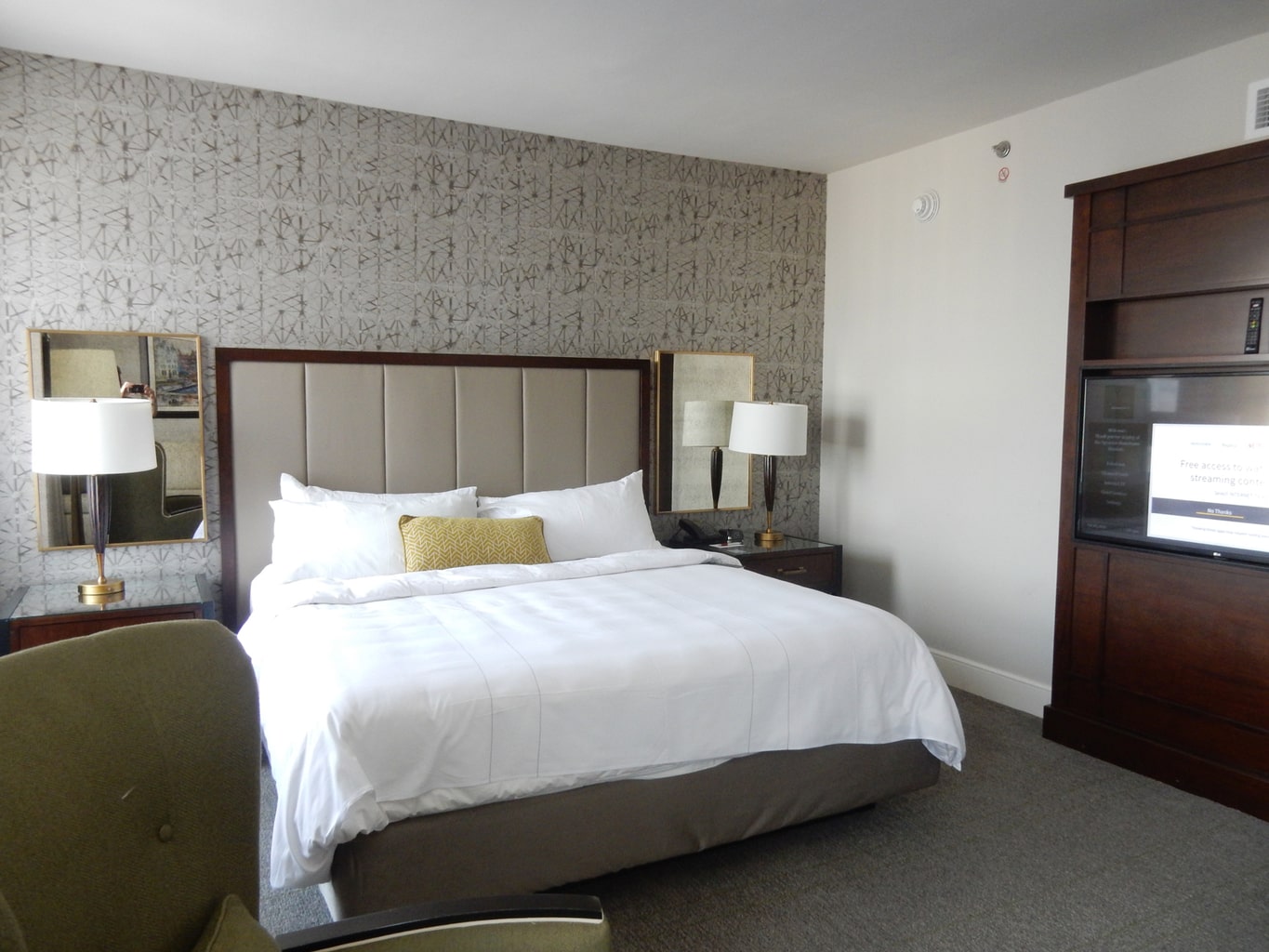 Most of the 261 rooms have been renovated to modern aesthetics and luxury standards, but in one way hark back to the 1920's. The hollow bulbous "Coffin Doors" – with interior compartments that allowed guests to leave laundry for cleaning – have been reinstalled (though are no longer necessary). Rooms dressed in Stickley furniture are cozy and elegant in white and green-gold, with, of course, beds so comfy you can easily miss your alarm.
Dining at Marriott Syracuse Downtown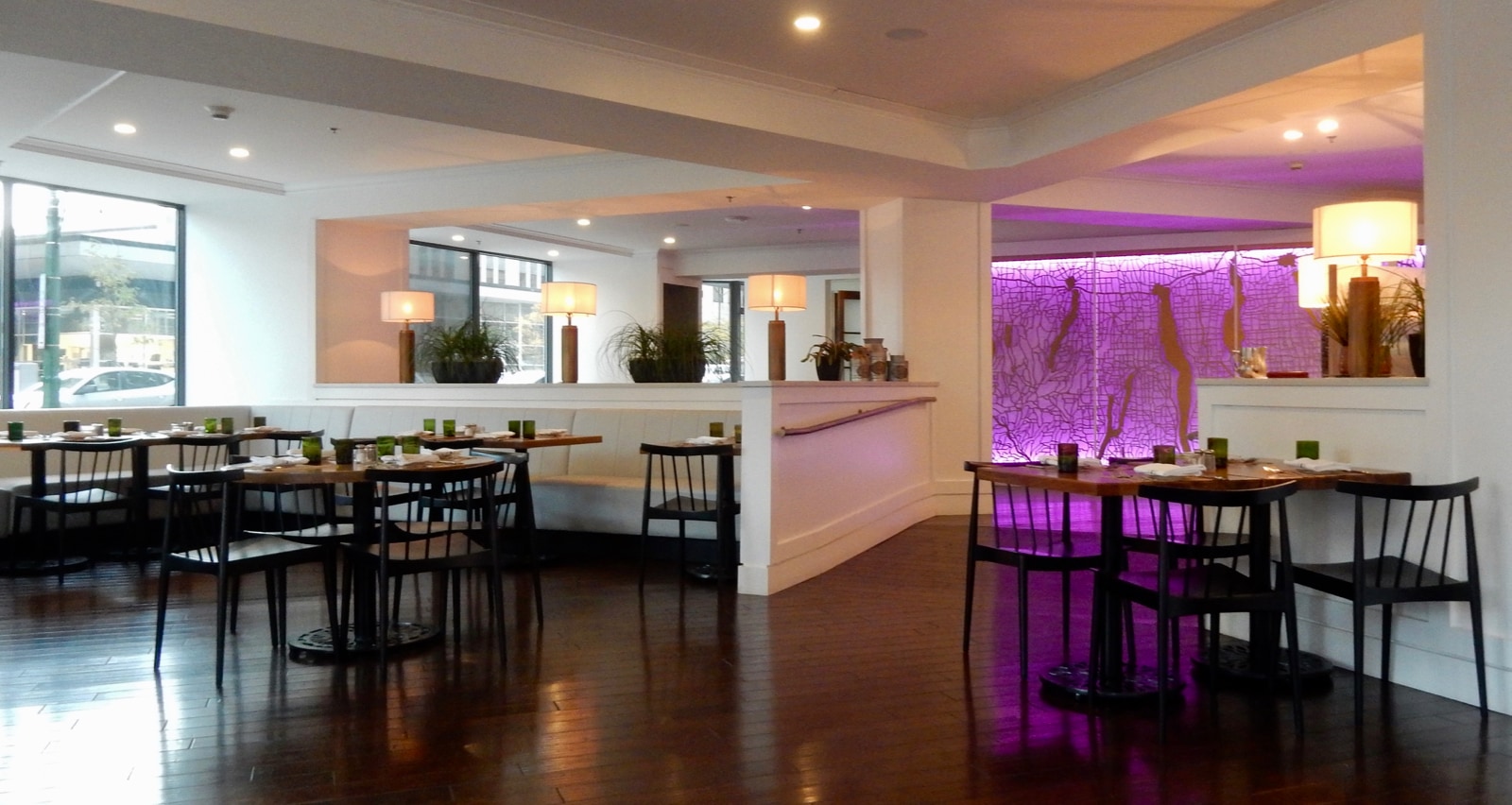 Some of the best dining in Syracuse is right downstairs. The trendy-contemporary 11 Waters (referencing the 11 Finger Lakes) made a splash when it opened a couple of years ago, and it's still a popular place for an upscale meal at very reasonable prices: Onion Soup $7; Bistro Cesar $8; Puttanesca $15; Roast Half Chicken $25, Rigatoni Bolognese $16, and more.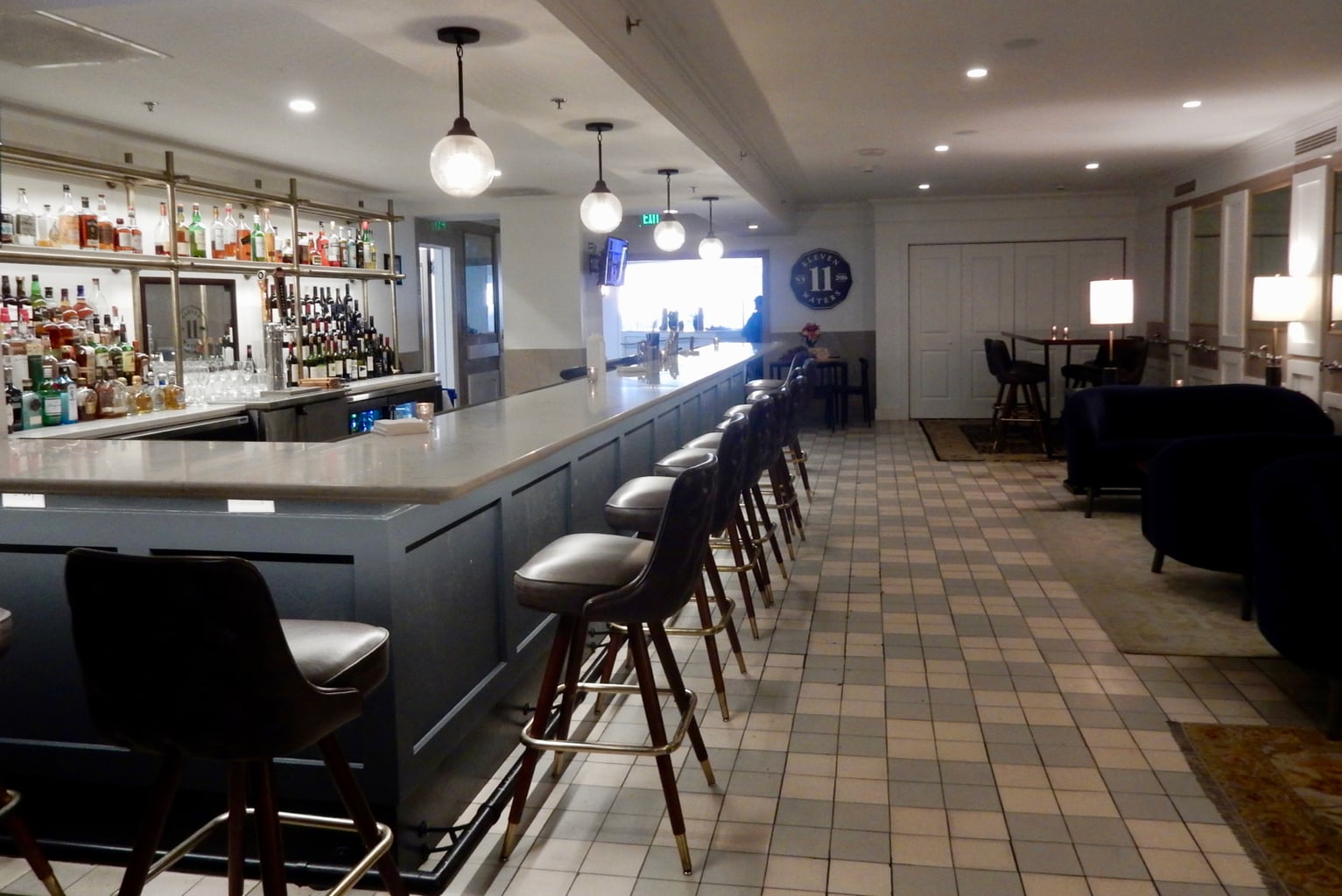 The 11 Waters Bar, carved out of the hotel's former barbershop, features shampoo sink faucets on one wall, and cocktails named in the spirit of the place: Clean Shave (a "clean" version of a Moscow Mule), Undercut (rum, lime juice, grapefruit and maraschino liqueur), and Mullet (a classic Mint Julep).
If you're in the mood for an Irish Pub and straightforward non-hipster vittles, you'll find that here as well, at Shaughnessy's, named after Ed Riley's Irish Setter. An Irish Pub named for a dog? Classic.
Just The Facts
Rates from $126 per night, packages from $175 for 2 include buffet breakfast in 11 Waters and 2 Signature Cocktails in the evening.