Last Updated on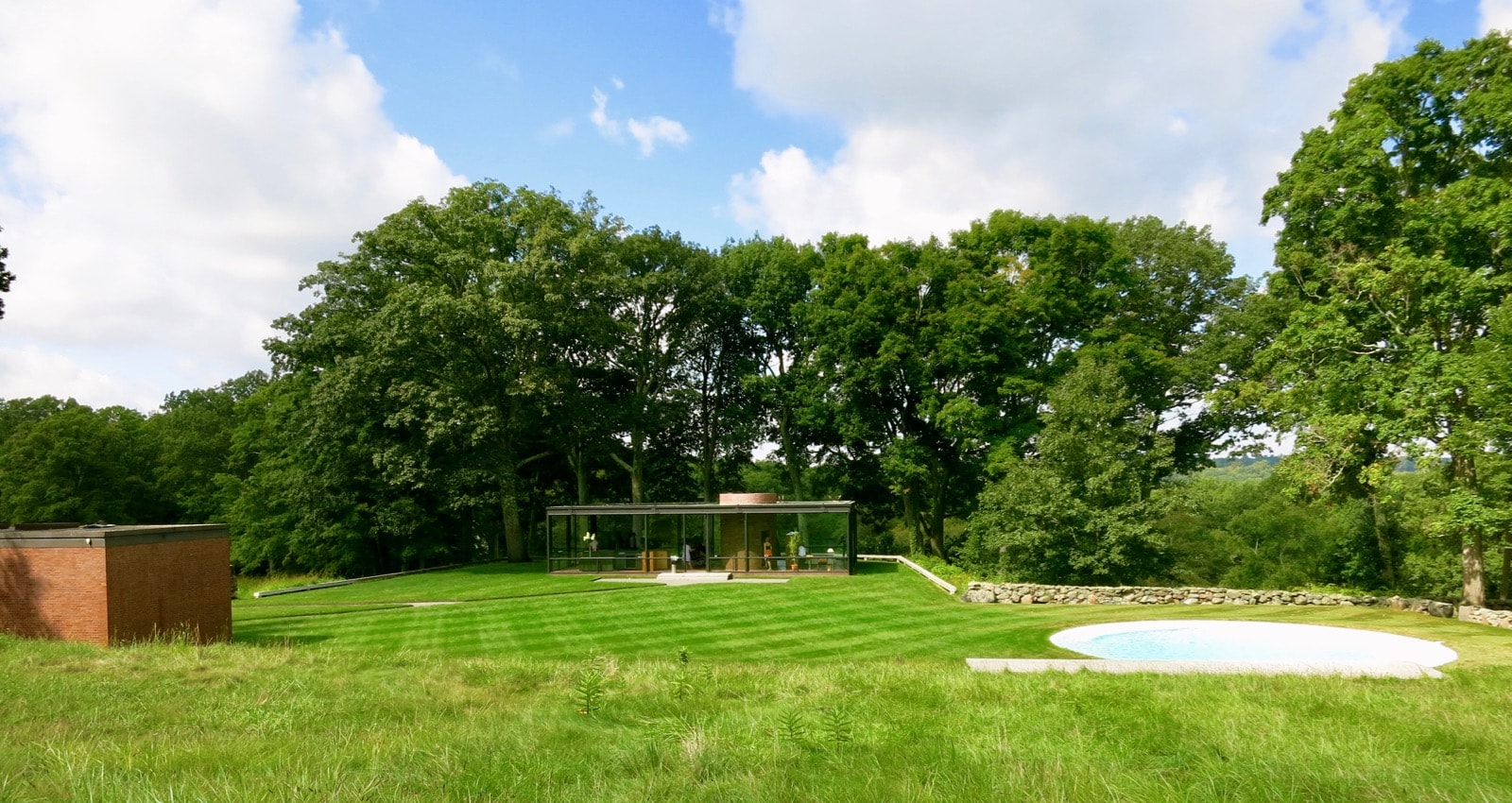 WHY GO: An hour's commute by train into Manhattan, New Canaan CT was the quintessential John Cheever-esque suburb, pioneered first by farmers, and then by strivers, achievers, and, surprisingly, a futuristic, visionary type of architect. Though Philip Johnson, designer of The Glass House, is the most famous, he was just one of The Harvard Five: architects and instructors from the Harvard Graduate School of Design who settled in New Canaan in the 1940's. John M. Johansen, Marcel Breuer, Landis Gores, Eliot Noyes and Johnson all made their mid-century-modern mark on this staid 'burg, though only one of these, The Glass House, is open to the public. So, come to New Canaan to delve into the life of a world-renowned architect, walk the 80 natural acres of a new kind of Church, and stay for contemporary cuisine in an antique inn with Revolution-era cred on this offbeat Connecticut Getaway.
Things to Do in New Canaan CT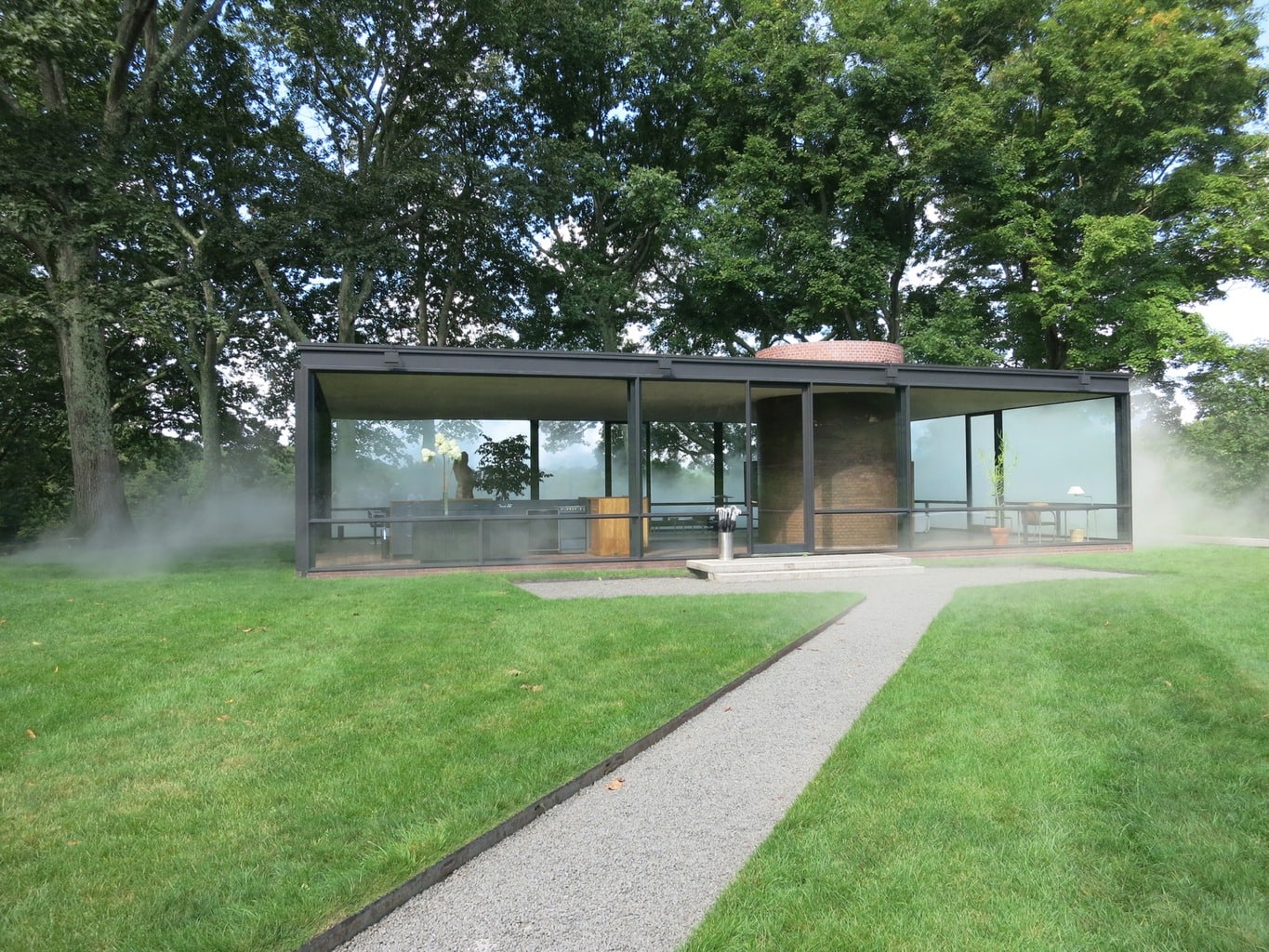 TOUR: Philip Johnson's Glass House. After Johnson's death in 2005 (at the age of 99), fans of this mid-century modern starchitect deliriously awaited the opening of his transparent home and property. When guided tours were offered to the public in 2007, at $100 a pop, they quickly sold out. Even now, because only 13 people are allowed at a time, a visit to Johnson's inner sanctum might prove to be a tough ticket, so book far ahead. Expect to walk a lot on uneven surfaces, on a 2 ½ hour tour of the 49 acre Glass House campus, which includes at least three other outbuildings. You begin in town for a short orientation at the Visitor's Center and are soon transported by van to Johnson's property on Ponus Ridge Rd.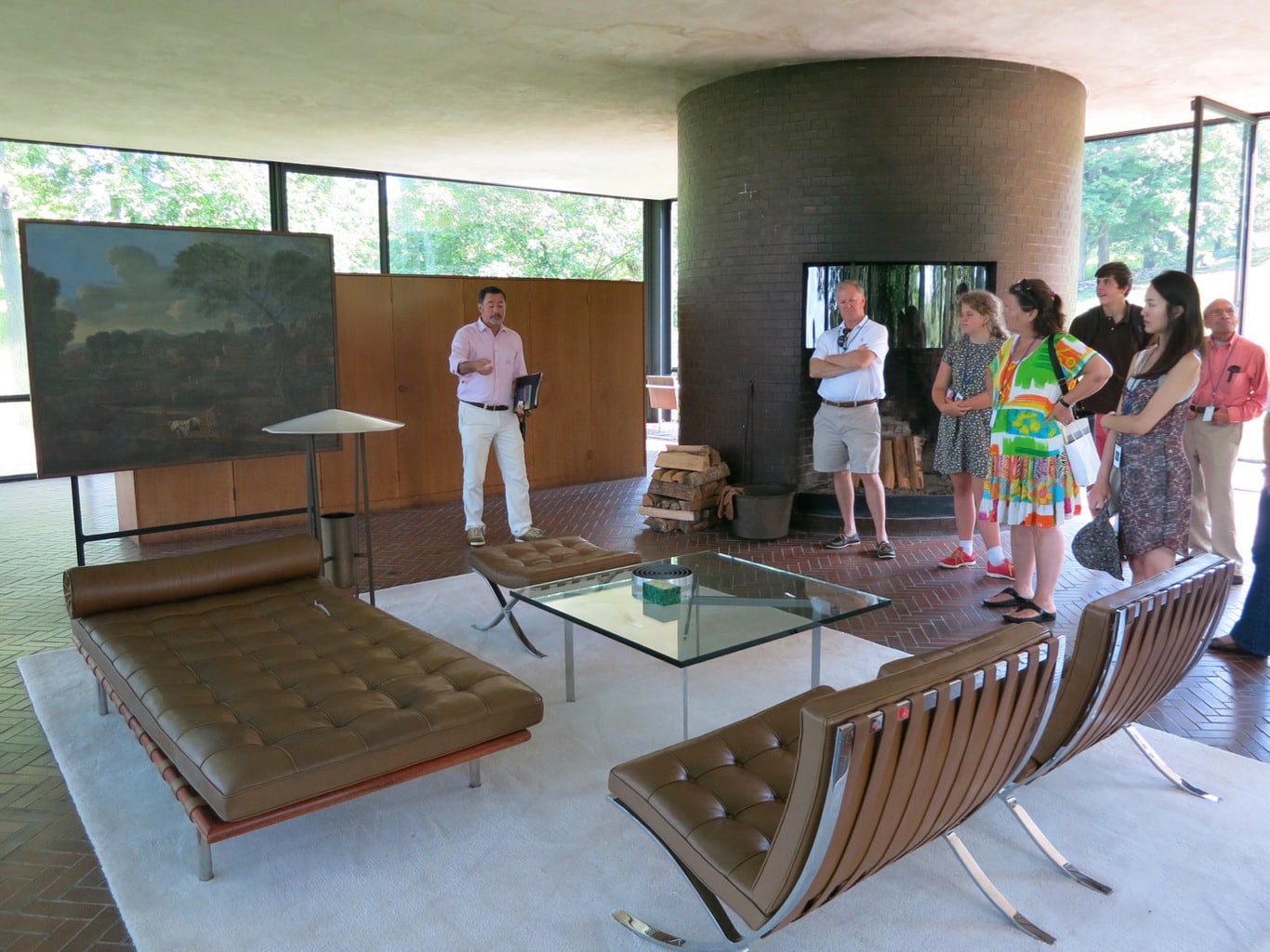 The 1949 Glass House itself – 55 ft long, 33 ft wide, with a tad over 1,800 square feet – features Johnson's original furniture from his Miles van der Rohe designed New York City apartment. The kitchen, bedroom, and living areas are open to the elements: forest and undulating lawn-scapes pour through glass walls. Thankfully, the green-mosaic-tiled bathroom is enclosed for privacy.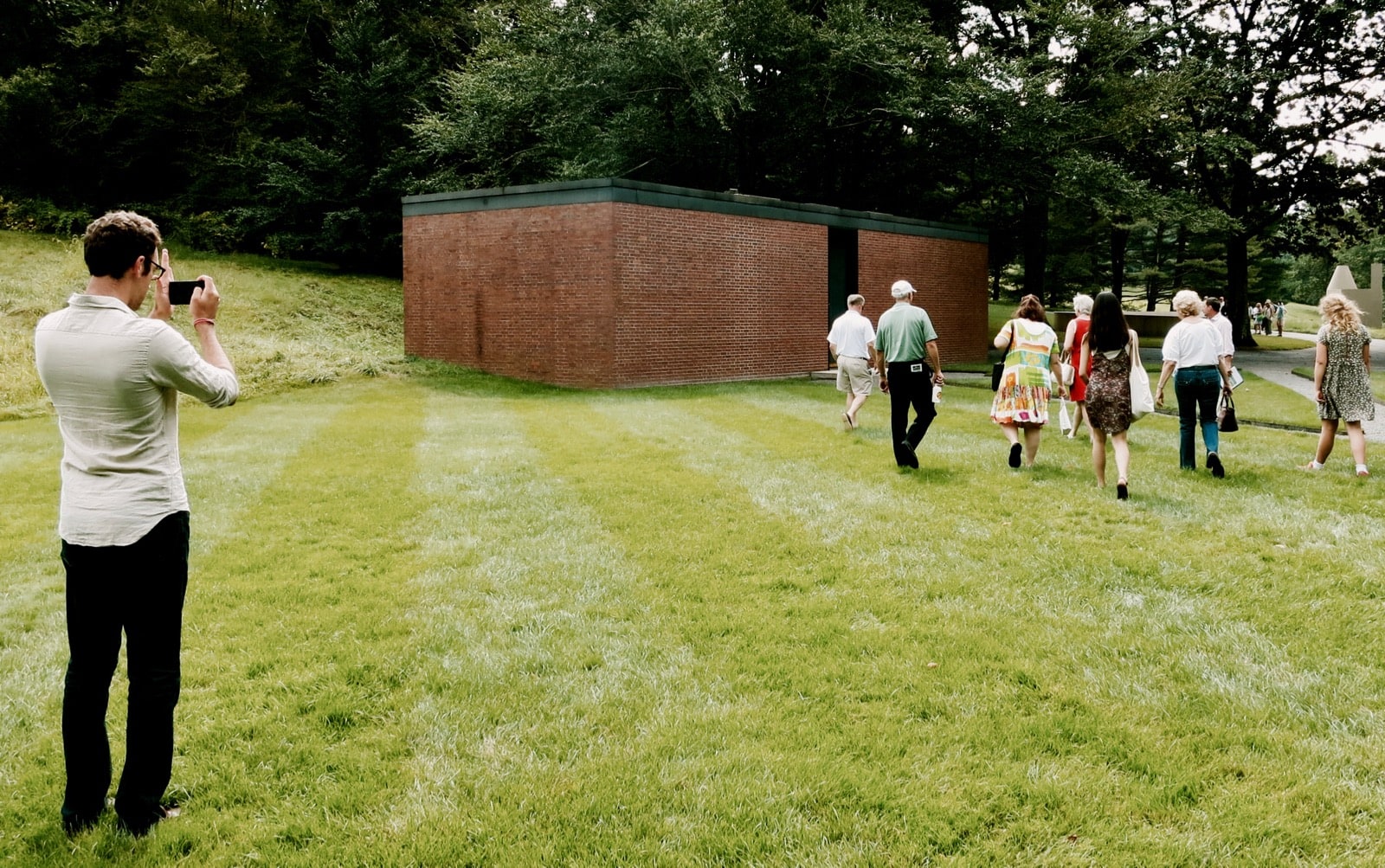 The Brick House, designed at the same time as the Glass House and connected to it by a grassy court, is its polar opposite: just a few porthole-shaped windows in the rear of its seemingly impenetrable rustic brick exterior. In his later years, Johnson moved into this more private abode.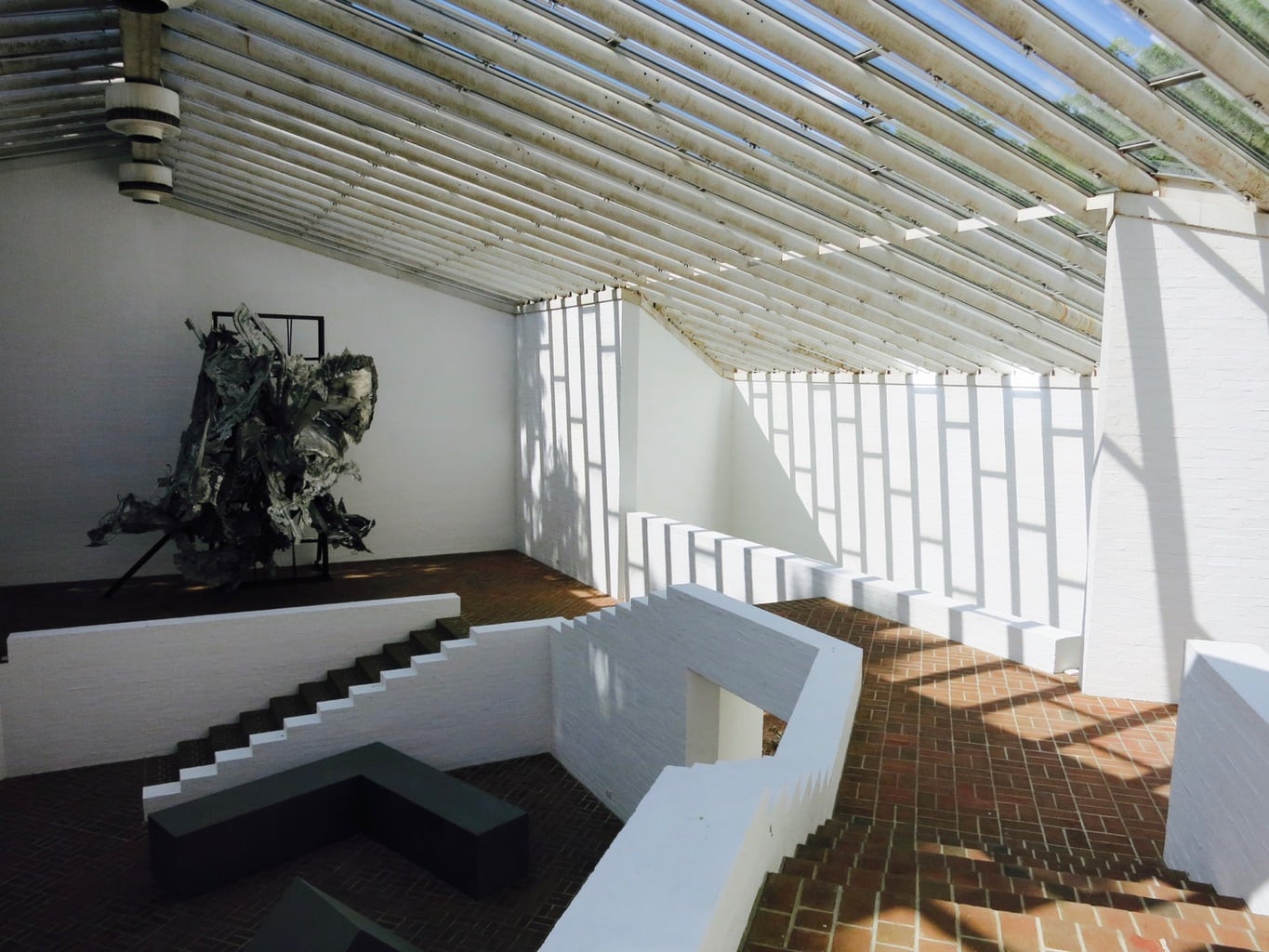 Other structures on the property vary in form and function. Johnson used them as guest homes, studios, galleries, and physical plants. One, the Ghost House, appears like a mirage in the woods.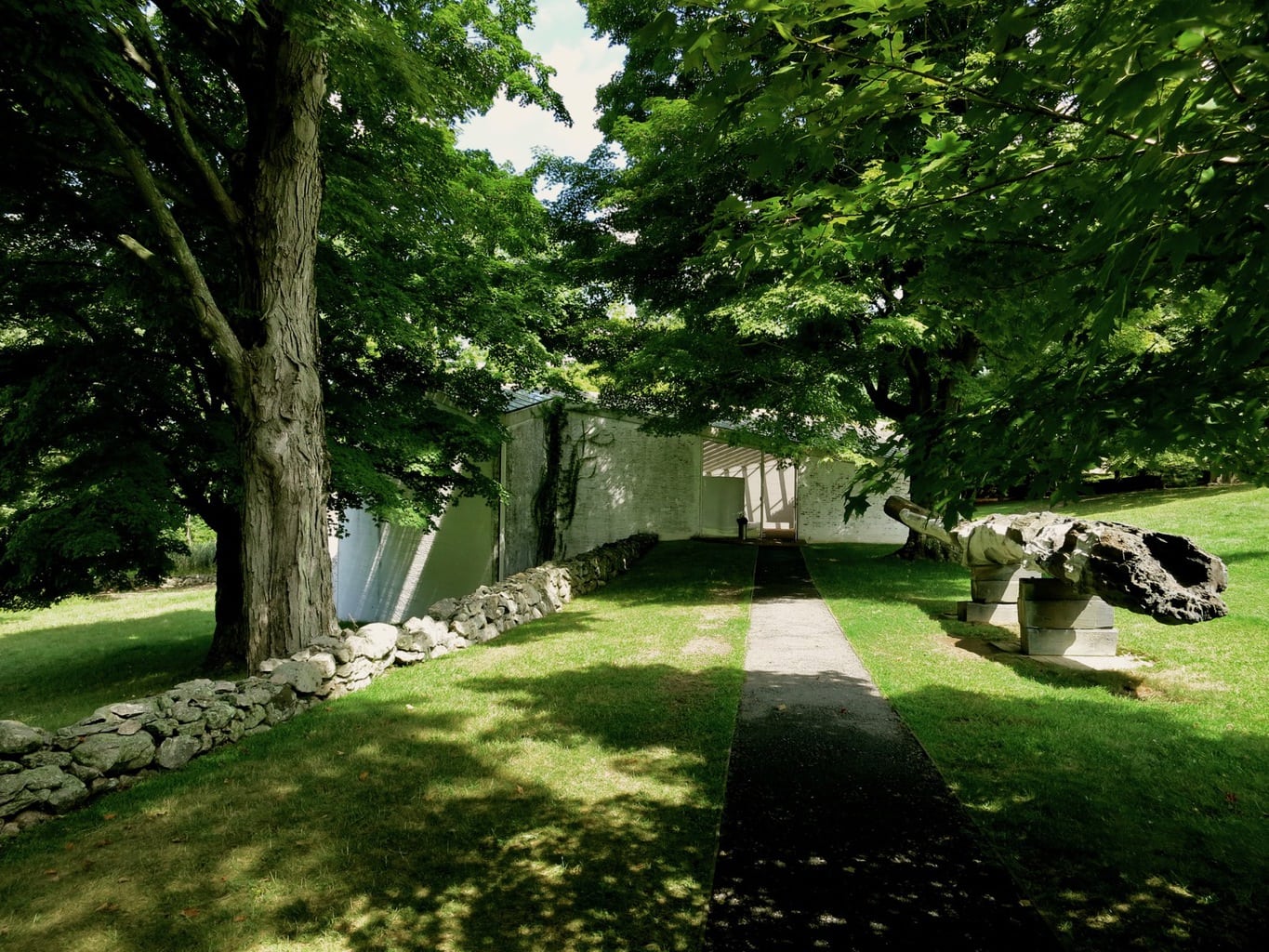 The solarium-bright Sculpture Gallery is meant to invoke the whitewashed hillsides of the Greek Islands, with staircases that mimic random narrow streets of Santorini.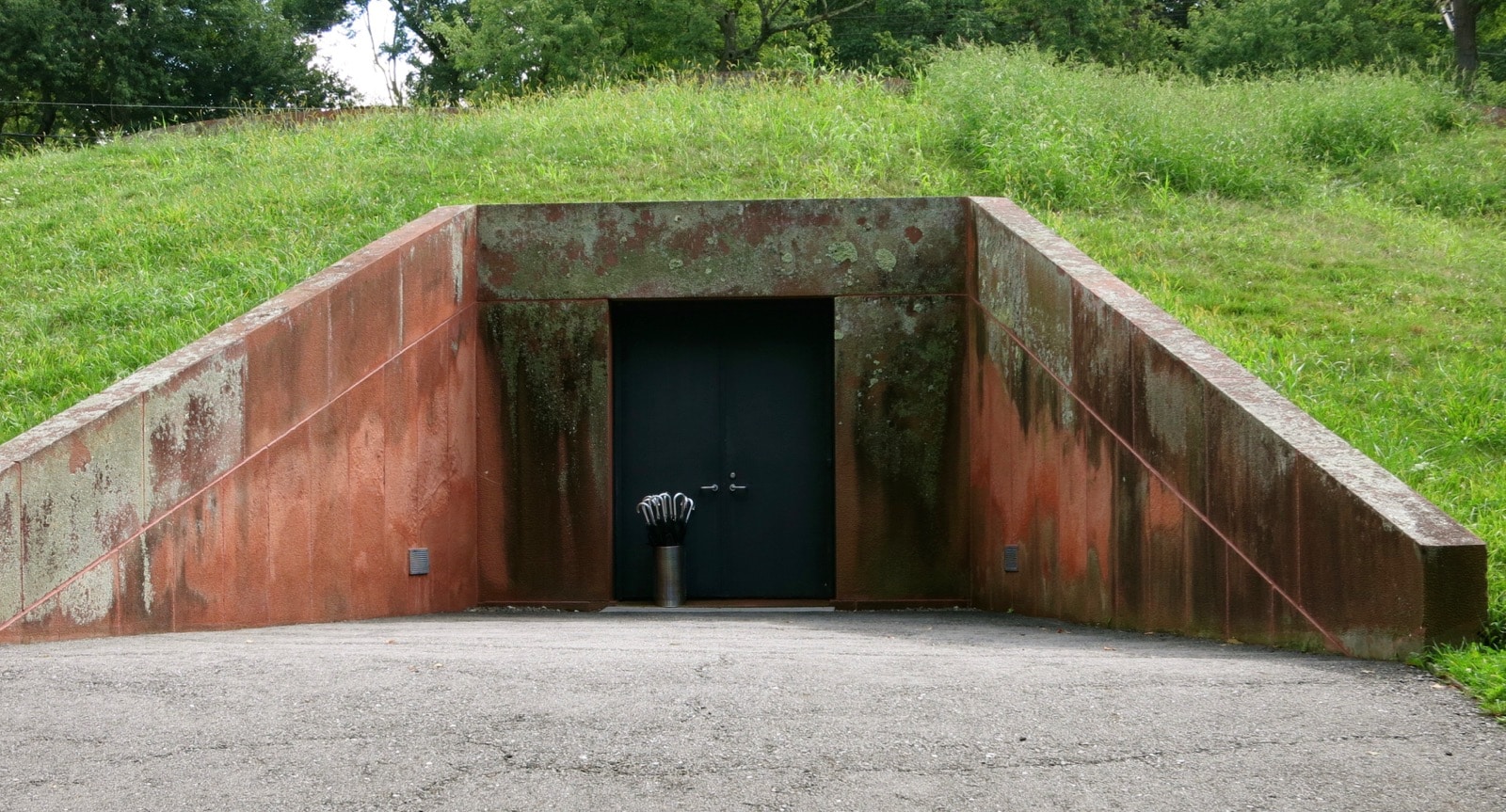 The seemingly underground (Johnson calls it a "Berm House," built into a manmade mound of dirt) Painting Gallery is accessed through an entrance that could just as well lead into a bomb shelter. But once inside, you'll see works of Frank Stella, Andy Warhol, Robert Rauschenberg, David Salle, Cindy Sherman, and Julian Schnabel showcased in brightly lit off-white galleries a proper modern art museum would drool over.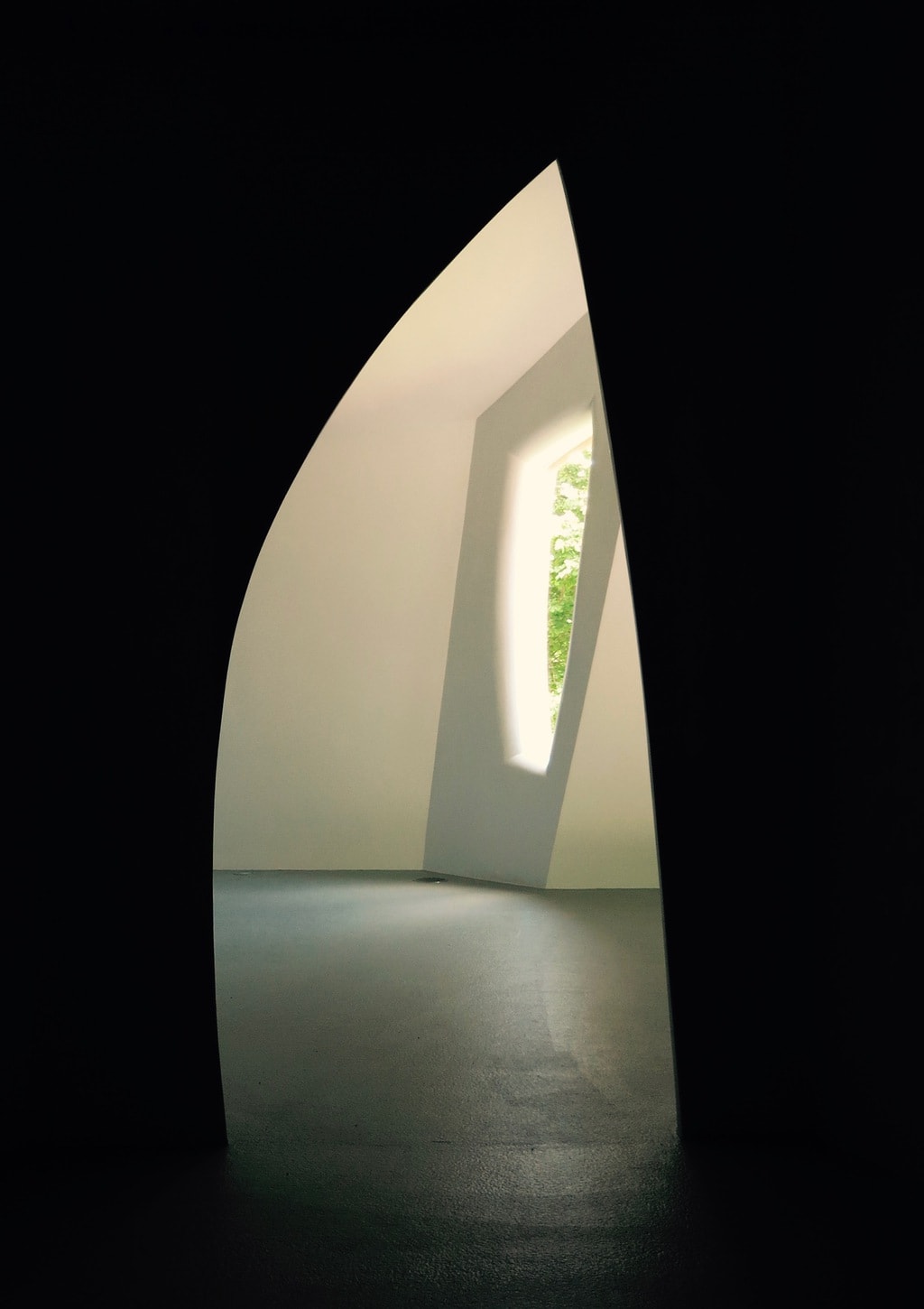 One of Johnson's last installments, built in 1995, "Da Monsta" is a fractured, deconstructed, Frank Gehry-like red and black space, so named because Johnson felt it had the qualities of a living thing. Tours from $25 for a one hour "concise" tour of the Glass House only to $120 3 hour tour. RSVP required.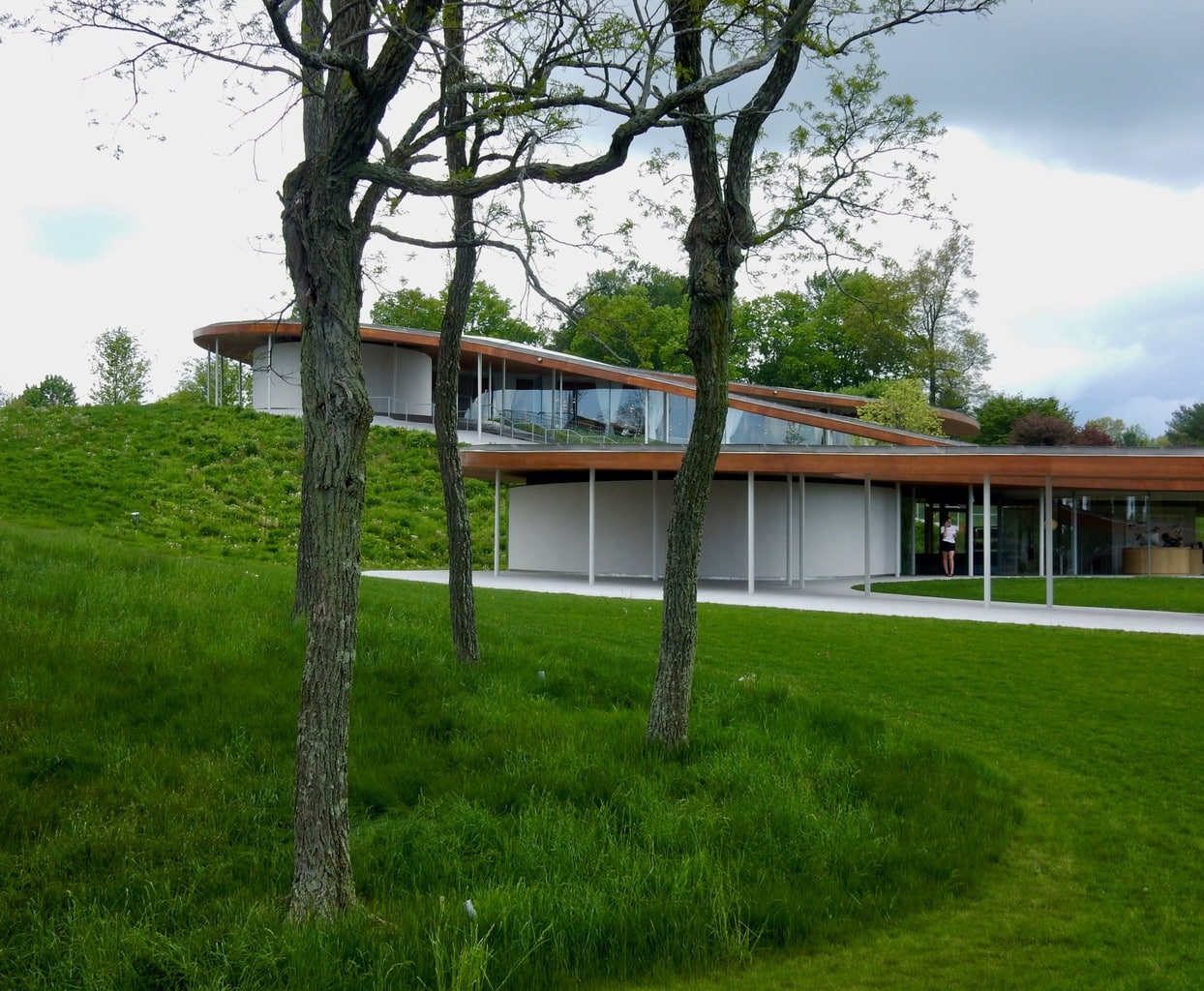 VISIT: Grace Farms. Before Grace Farms opened in 2015, there was much speculation about how this Christian Church/Nature Preserve/Arts Center/Gathering Spot would be integrated into a wealthy, private, rural-suburban community. Over two years later, skepticism has turned to acceptance, as there appears to be no proselytizing and, in fact, Grace Farms has fostered interfaith understanding with programs like the annual Interfaith Passover Seder. According to the website, "Grace Farms is a welcoming new place, where a building designed by SANAA is seamlessly integrated into 80 acres of open space for people to experience nature, encounter the arts, pursue justice, foster community, and explore faith. A diverse natural habitat in the northeast corner of New Canaan, Connecticut, this former horse farm is home to numerous varieties of flora and fauna. Approximately 77 of the 80 acres will be retained in perpetuity as open meadows, woods, wetlands, and ponds."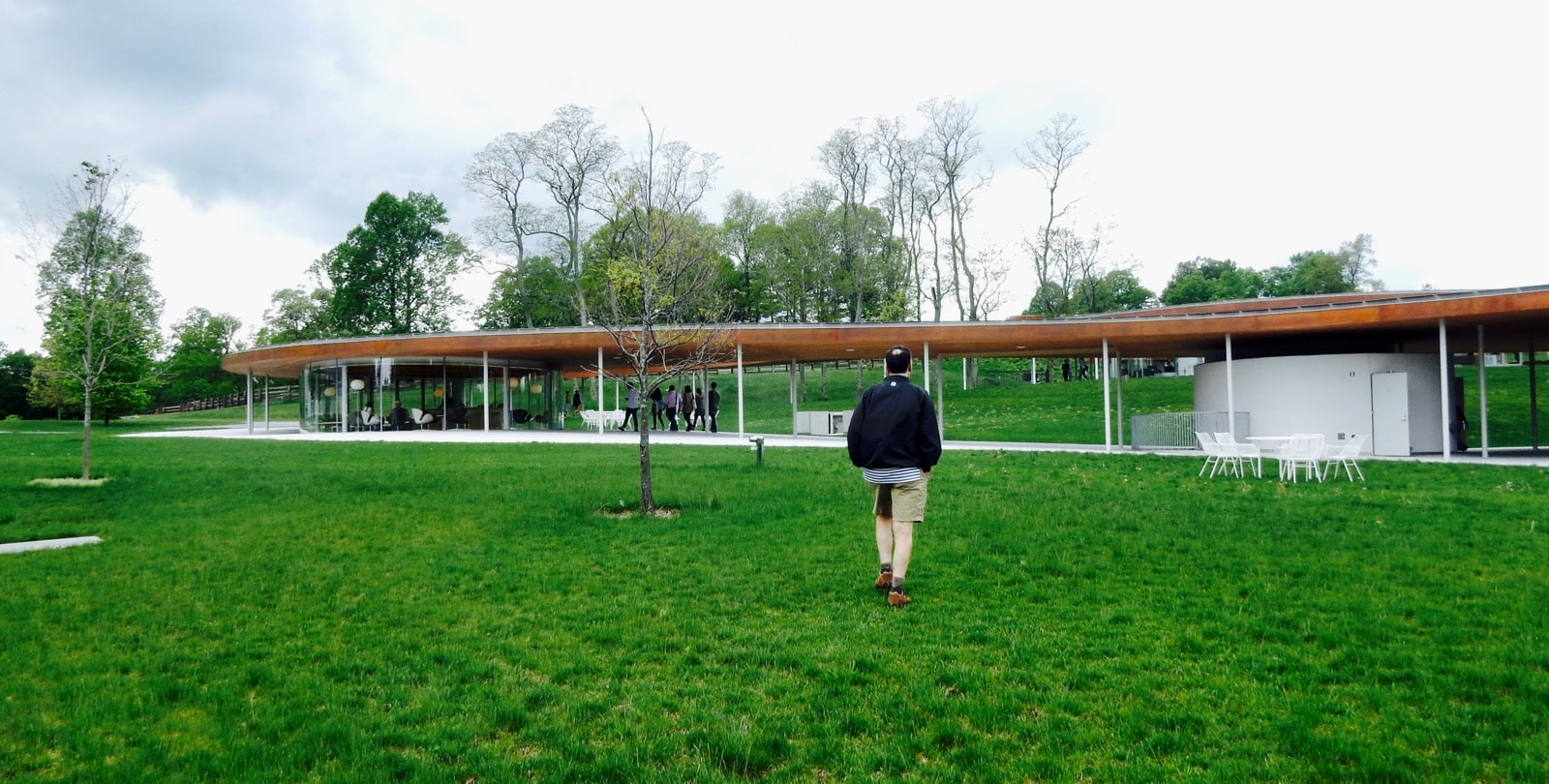 Grace Farms is a very special place, hewing to its five core initiatives – nature, arts, justice, community, and faith – with utmost respect towards others. It's worth visiting no matter what your faith. Free to visit, Tues-Sat 10-6, Sun 12-6. To expedite entry, register for a free Grace Farms Pass at the West Barn Welcome Center.
Where to Eat and Stay in New Canaan CT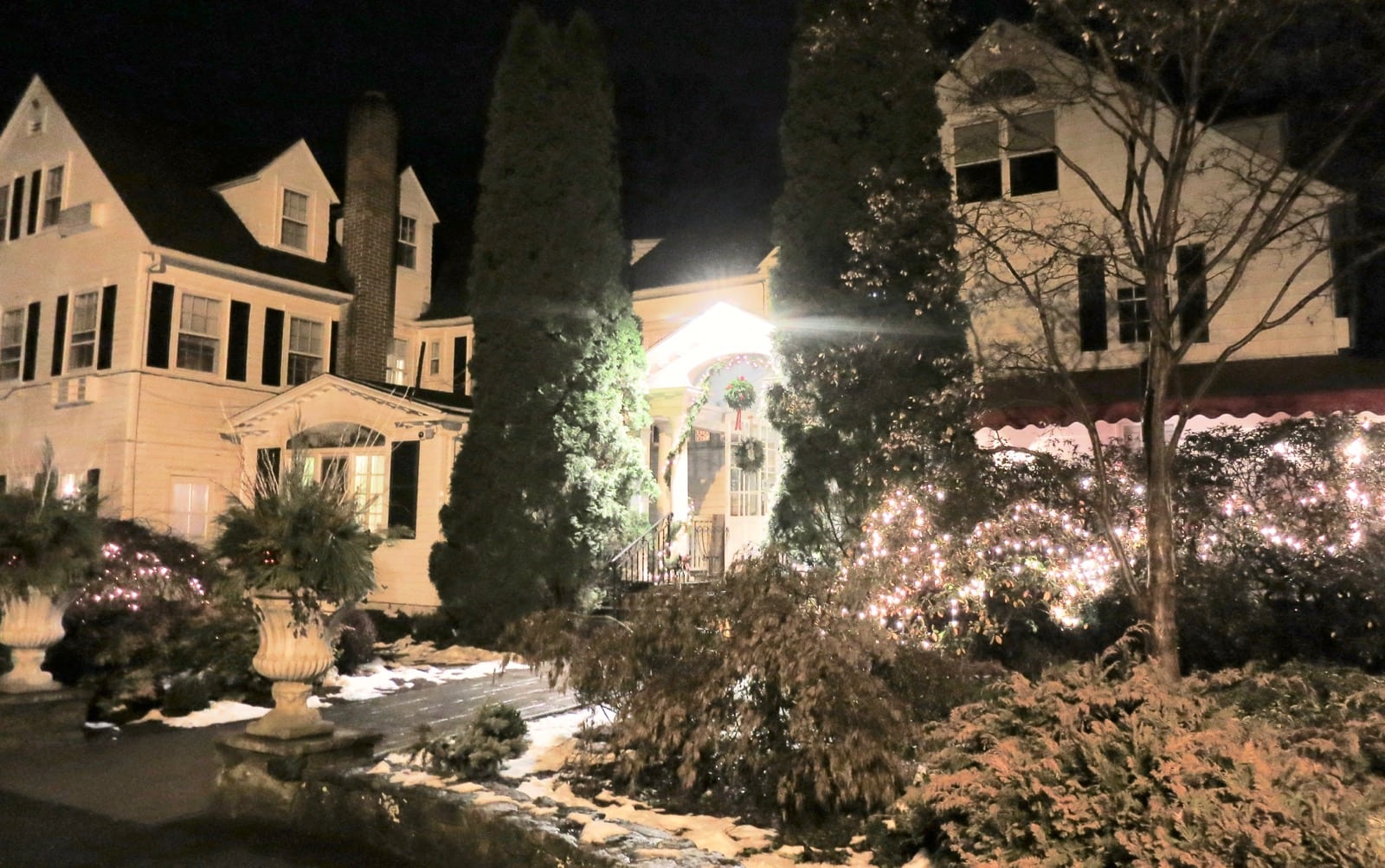 EAT/STAY: Roger Sherman Inn. Ask locals if they've dined at the Rodger Sherman Inn, and they'll say, "not in 30 years." By the 2000's, this Connecticut landmark had seen much better days. But as of November 2017, things have changed for the better with the addition of prominent chef, Francois Kwaku-Dongo, formerly Executive Chef at Spago in California and L'Escale in Greenwich CT.  Kwaku Dongo and Chef de Cuisine, Adam Truelove, do wonders with regional fare – tweaking tired New England classics into surefire hits. François's Seafood Risotto with succulent sweet lobster, Mussels and Ginger is a revelation, and the creamy Roasted Chestnut Soup with Juniper Cream is like drinking in the essence of Winter in New York City. Other seasonal delights follow suit. Master Chefs in the Roger Sherman Inn kitchen are turning things around here.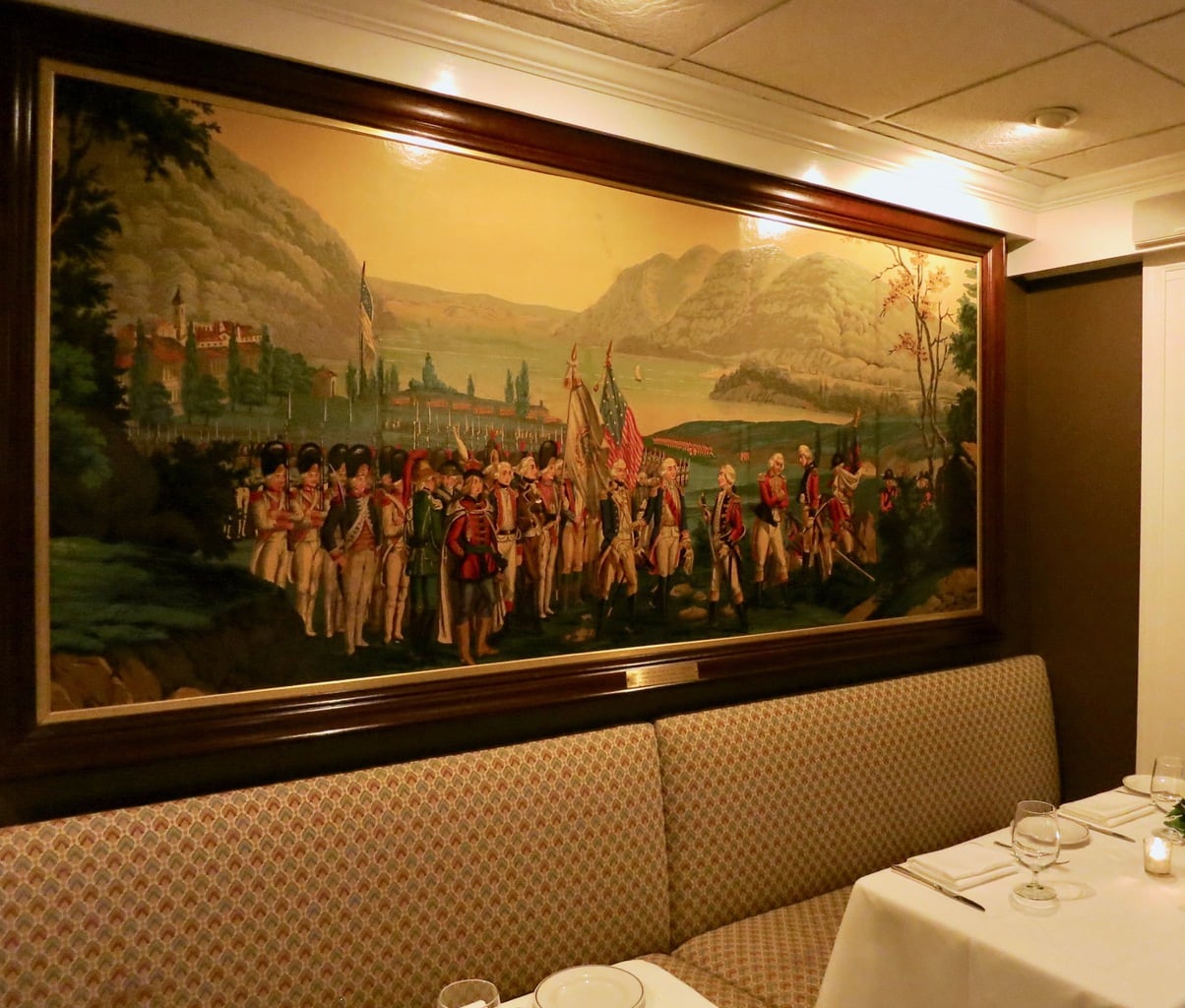 The Roger Sherman Inn was named for the Founding Father who helped draft the Declaration of Independence, and though he never lived in New Canaan, you'll encounter echoes of our country's revolution within its walls (such as two Revolutionary War era scenes painted, somewhat erroneously, by famous wallpaper artist Jean Zuber in the mid 1800's: one the Surrendering of Cornwallis set at West Point NY, though it took place in Yorktown VA).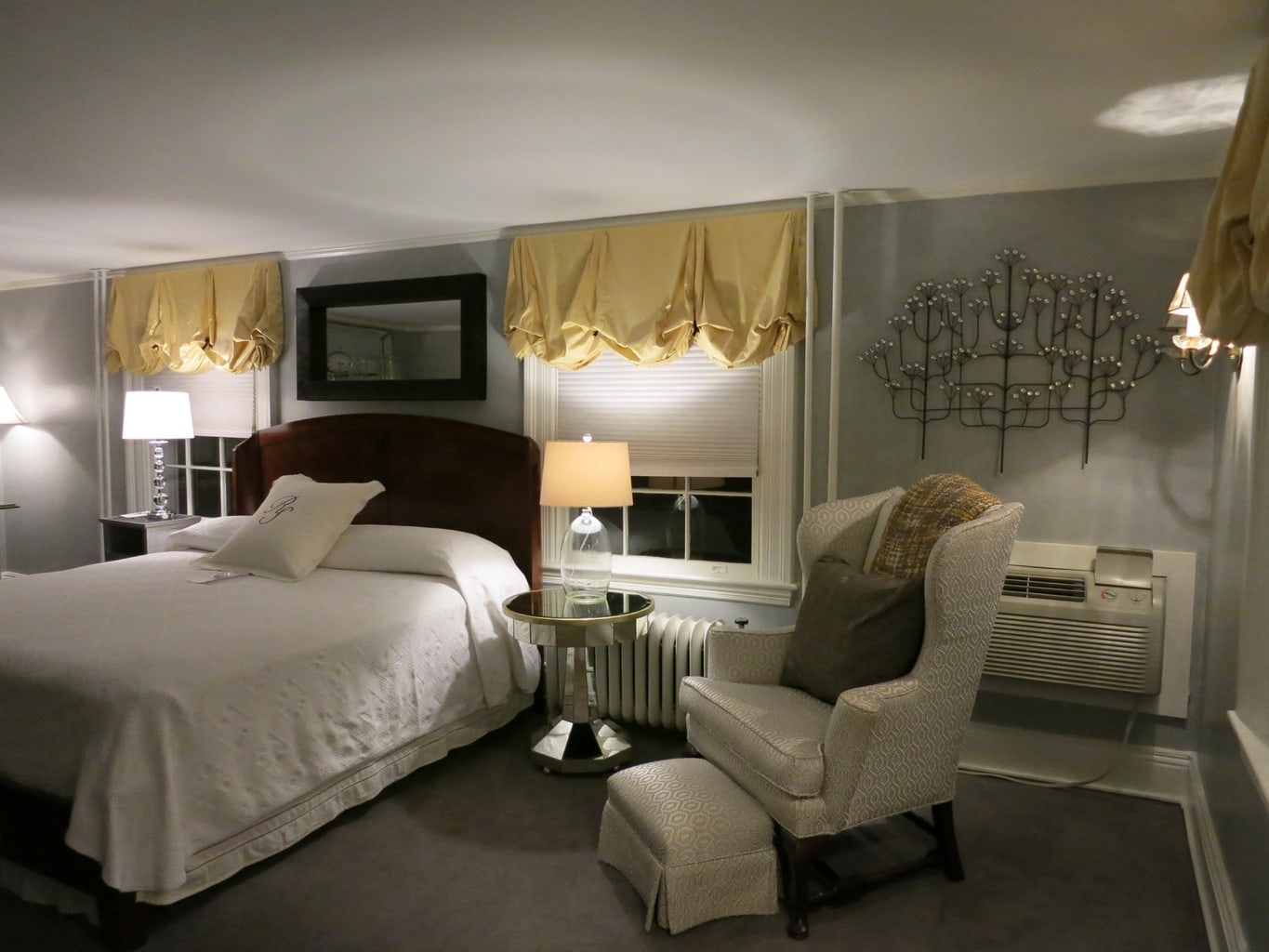 Roger Sherman Inn's 17 recently redecorated rooms are interspersed throughout a rambling 18th and 19th century building – one that was facing the wrecking ball in 2016, until the community saved it. Thank goodness it did. Rooms from $155 per night.