Why Go to Niantic and Waterford CT?
Niantic and Waterford CT seem both very likely and unlikely prospects for a Romantic Getaway. In Niantic, the looming Millstone Nuclear Power Plant and a dominant train track mars views and cuts off a tiny Main St. from beaches. Waterford seems both lost in time and of the immediate present as home to said Nuclear Power Plant.

And yet, both Niantic and Waterford have charms that far outweigh these slights. Niantic's got a beautifully set B&B, a Brigadoon-like river and cove, a lovely waterfront walkway, and a used book "campus" you've got to see to believe.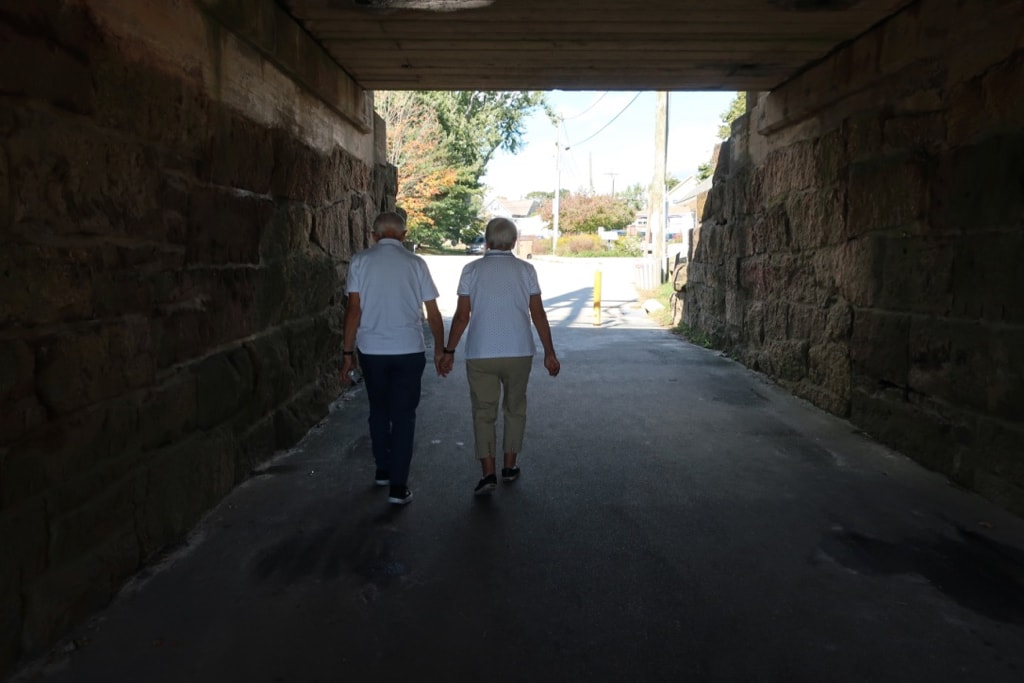 Waterford is home to the Eugene O'Neill Theater Center, the stunning Harkness Memorial State Park, and a carefully guarded beach.
Pair this Getaway with one in neighboring New London and Groton CT. Waterford borders New London, as a matter of fact, so you can get there – and to Ocean Beach – in minutes.
Look no further, too, for our Best Romantic Hotels in Connecticut recommendations.
Check out this Romantic Getaways in New England for more ideas.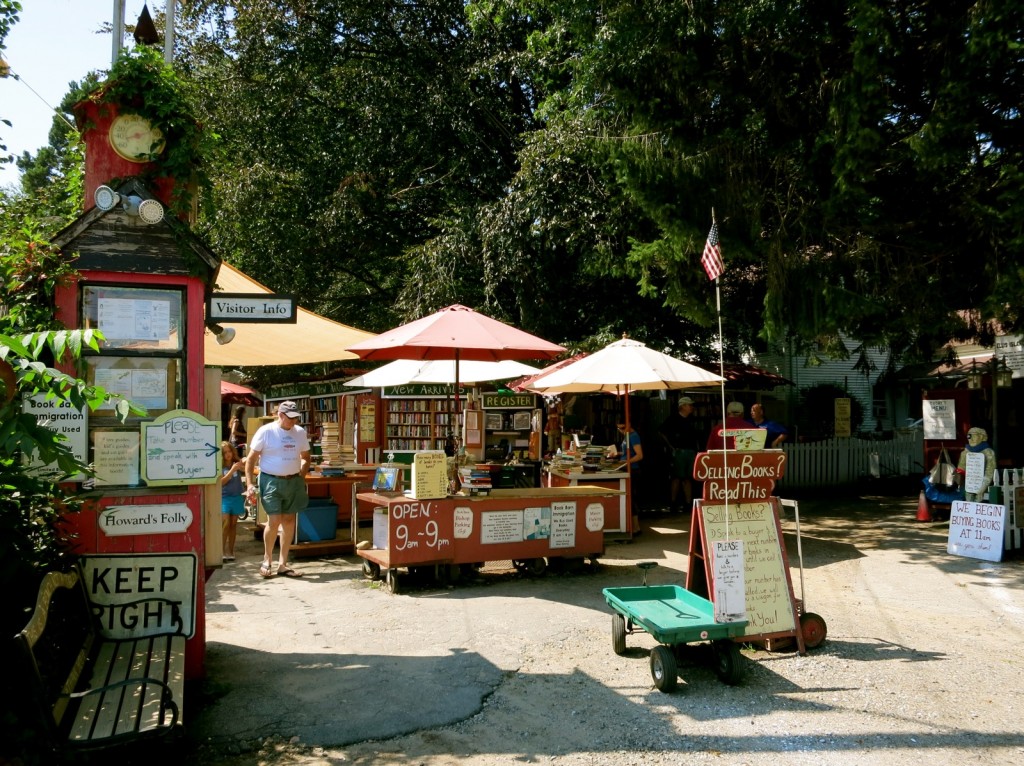 Niantic is home to one of the quirkiest used book "stores" in the country. And in this Getaway Maven's view, it's one of the top Offbeat Attractions on the East Coast. The Book Barn is actually three locations – two in town, and the largest, this one, just on the outskirts.
Mo and Randi White started buying and selling used books 25 years ago. Subequently, their little book nook has morphed into a 500,000 used book wonderland, with goats and turtles and assemblage of whimsical buildings on several acres. The "Ellis Island" shed holds "Recent Arrivals," while the "Haunted Barn" harbors Mystery and Horror novels.
The Whites purchase around ten thousand books a week (from 11am-6pm daily; just announce the number of boxes you're selling). They sell most for $1 to $5 each. Open daily 9am-9pm, except Thanksgiving and Christmas.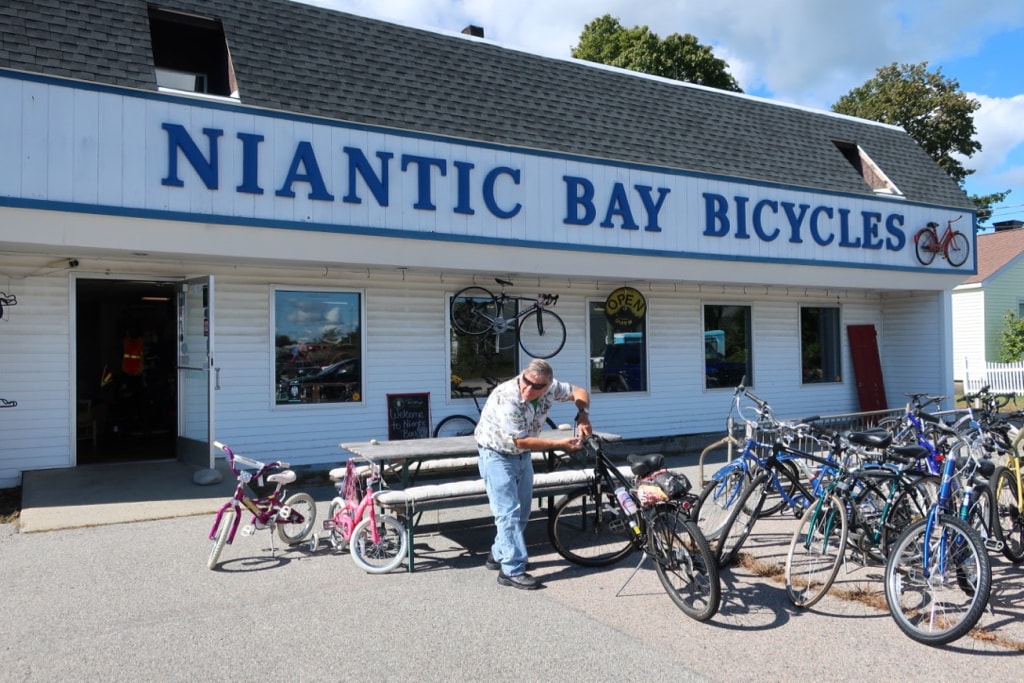 ** Due to the pandemic, this shop is short on rental bikes, so for now, none are available. They hope to have them back in stock in Spring 2022.
Explore the wildlife-rich salt marshes and rich-human waterside mansions of Black Rock Point – a six-mile loop from the only bike-rental place in downtown Niantic. Or, of course, you can bring your own.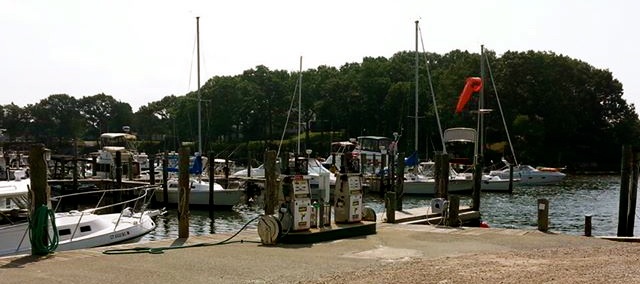 This stunning landscape is so off the beaten path, even Niantic residents don't know about it. That will change, when outsiders start discovering Smith Cove. Do yourself a favor and rent a paddle, pedal or sail kayak for a couple of hours or for the day ($50-$105). Then, bliss out in Connecticut's version of Brigadoon.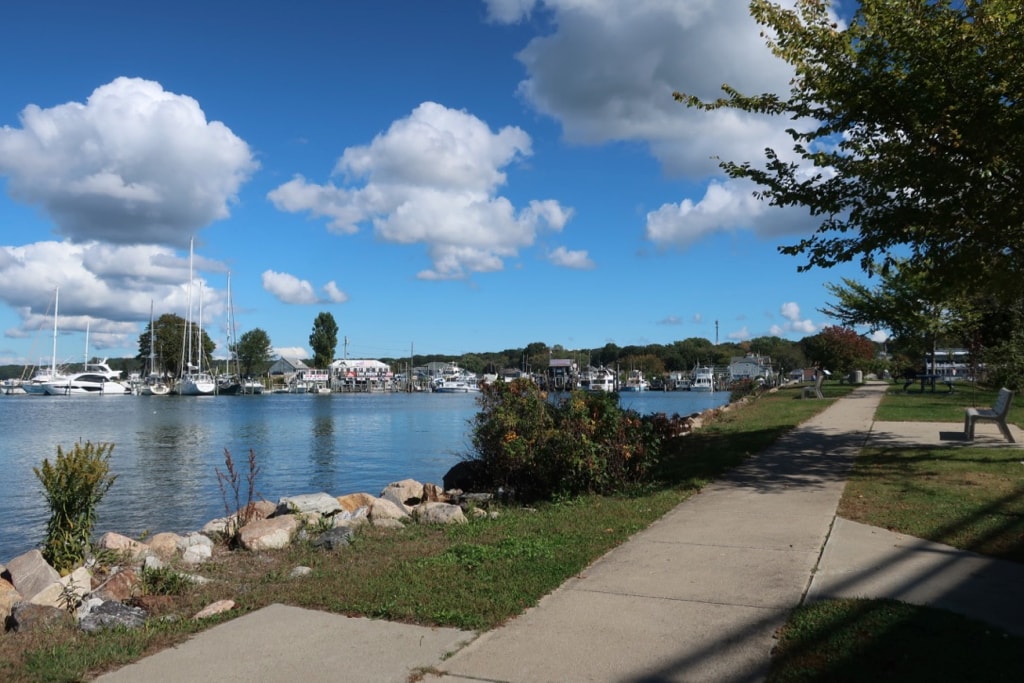 Trains wiz by on one side, beaches, the bay, Long Island Sound and the Millstone Nuclear Power Plant are on the other. It's rather surreal, a singular Connecticut experience, and really quite lovely any time of year. The 1.1 mile boardwalk begins just under the Route 156 bridge in Cini Park and ends at Hole-In-The-Wall Beach.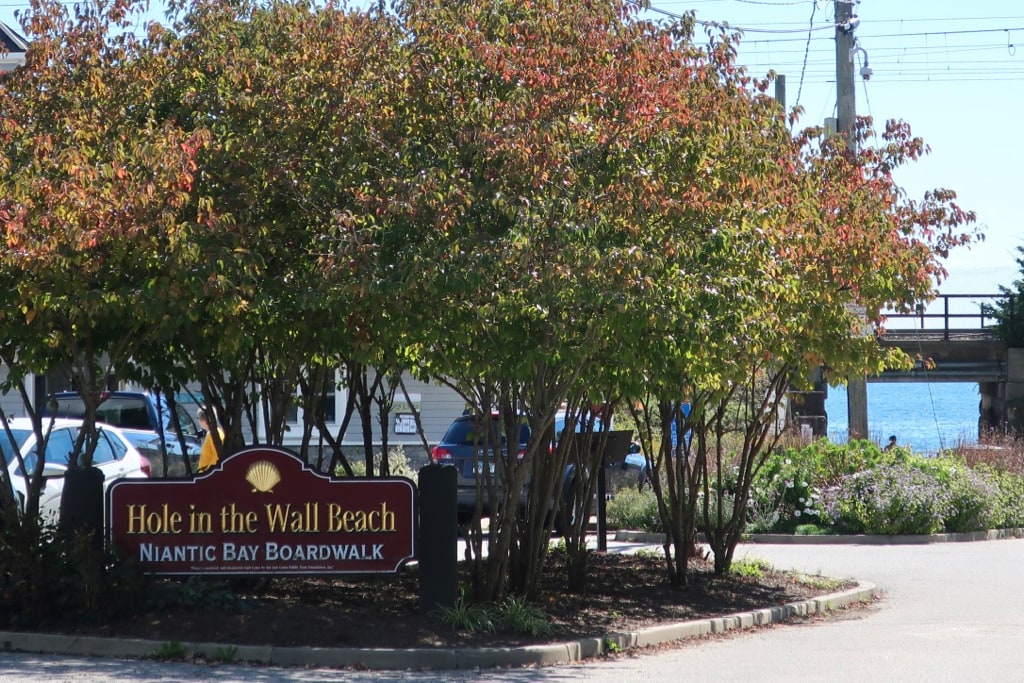 BEACH: Hole in the Wall Beach, Niantic
You'll find Hole in the Wall Beach, with its picturesque cut-through, under the railroad tracks, right behind Gumdrops and Lollipops.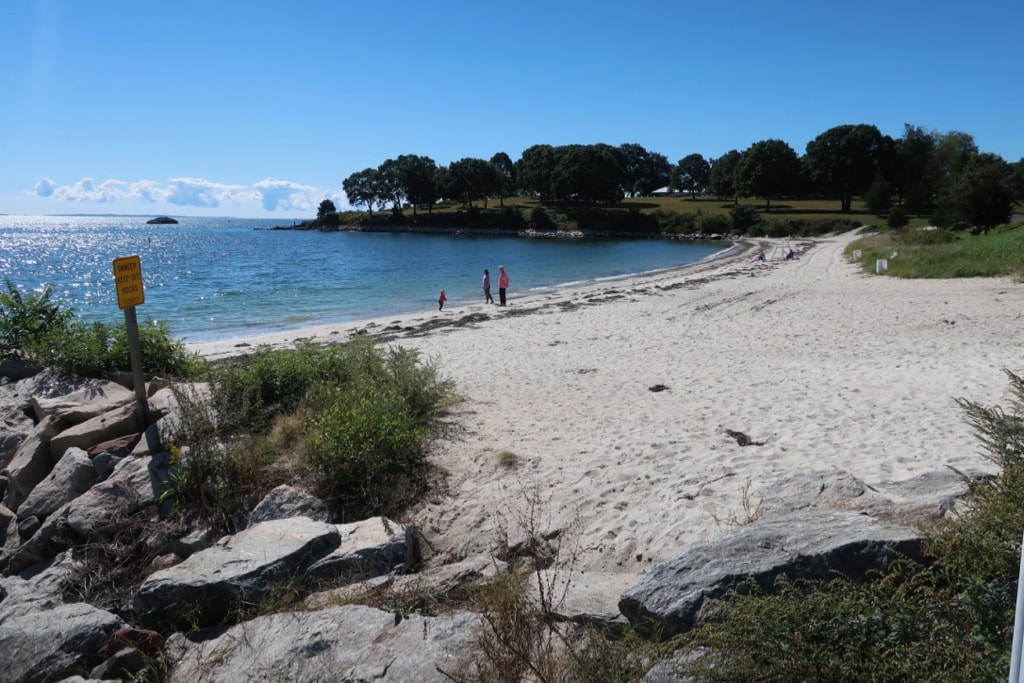 It's either the end or beginning of the Niantic Bay Boardwalk and borders a leafy park. Although you'll need a Beach Pass between Memorial Day and Labor Day, you can sashay right in off season.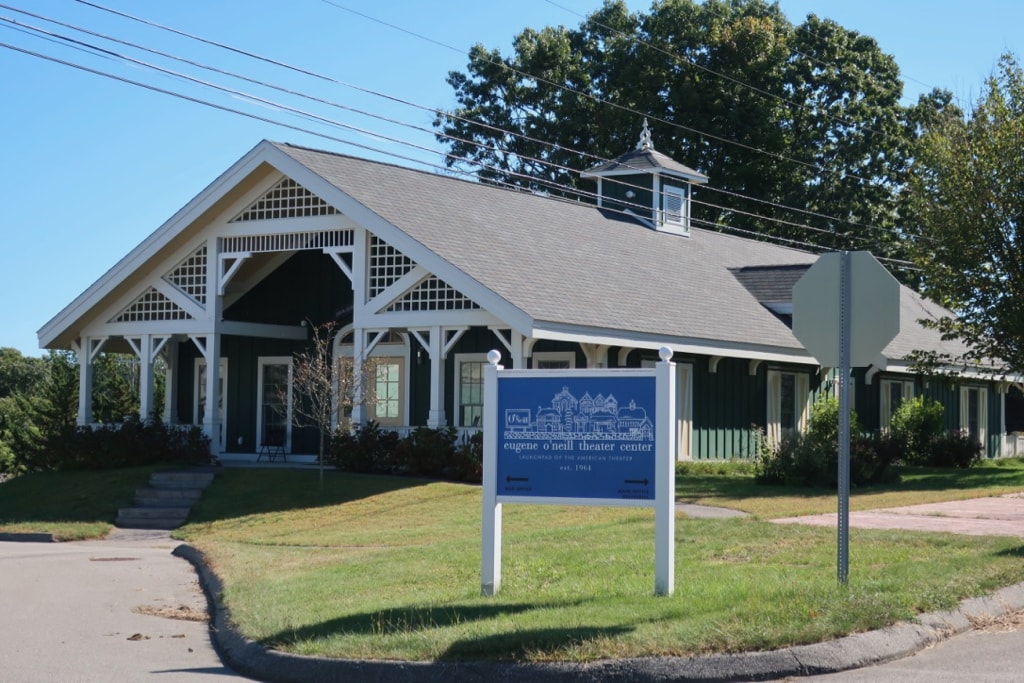 "Founded in 1964, the Eugene O'Neill is the country's preeminent organization dedicated to the development of new works and new voices for American theater. In the bold tradition of its namesake Eugene O'Neill – four-time Pulitzer Prize Winner and America's only playwright to win the Nobel Prize in Literature – the O'Neill has been home to more than 1,000 new works for the stage and to more than 2,500 emerging artists." – from the EOTC website.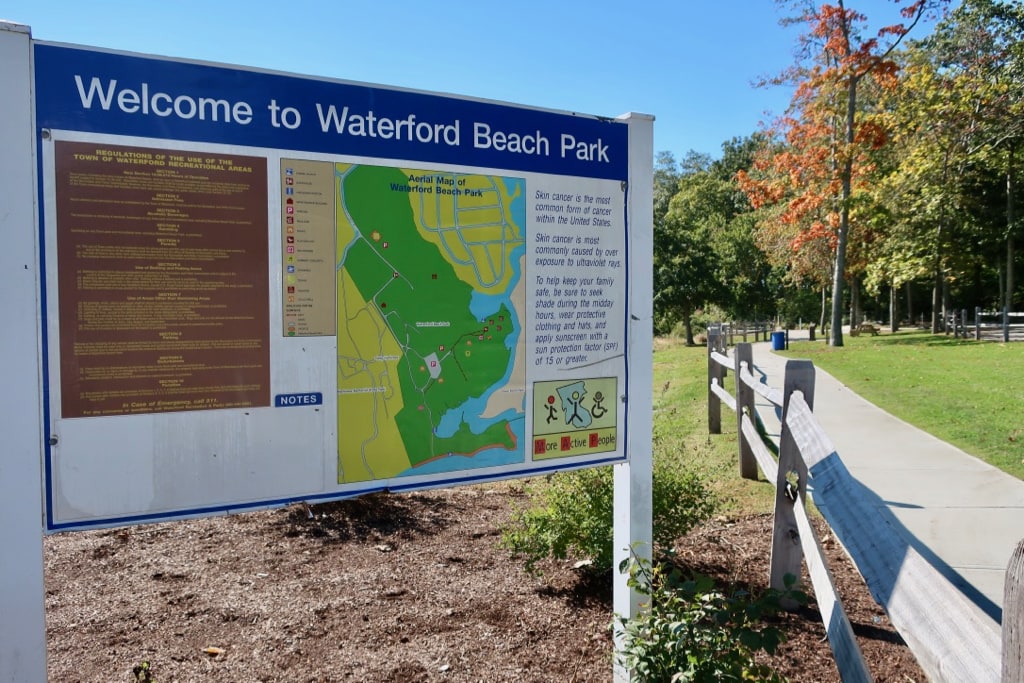 BEACH: Waterford Beach Park, Waterford
This small town is very protective of its pristine beach, as well it should be. A new walkway and new bathrooms have been added – thanks to town taxpayers. But on an offseason midweek day, I was able to drive to the beach from the O'Neill Theater complex without needing to stop at the gate. No one was there.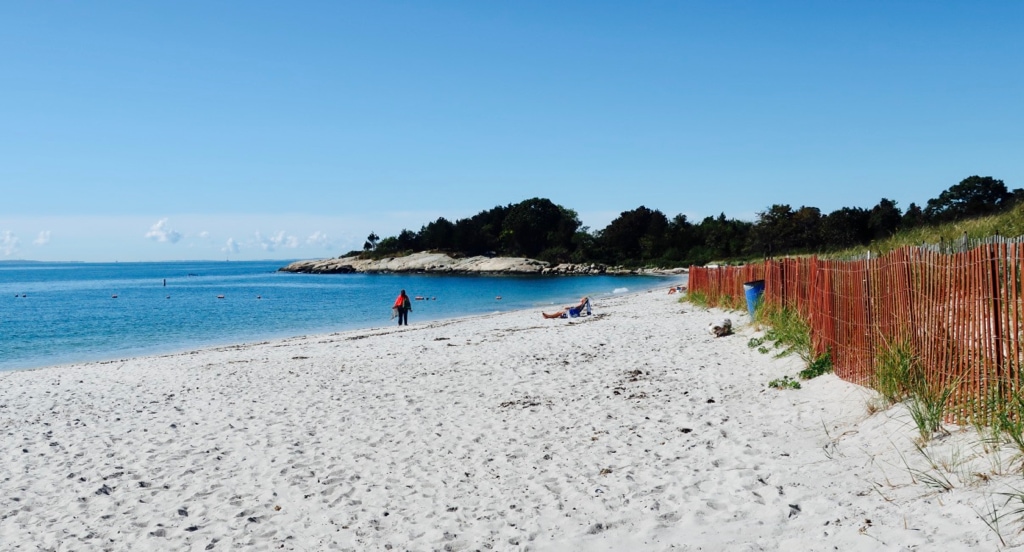 I'm sure, during summer weekends, the place is packed, which is why, while Waterford residents must pay $100 for the whole season, out of town folks are required to cough up $125 per day. There seems to be a workaround, however. Bicycle riders may be able to get a wristband for $10.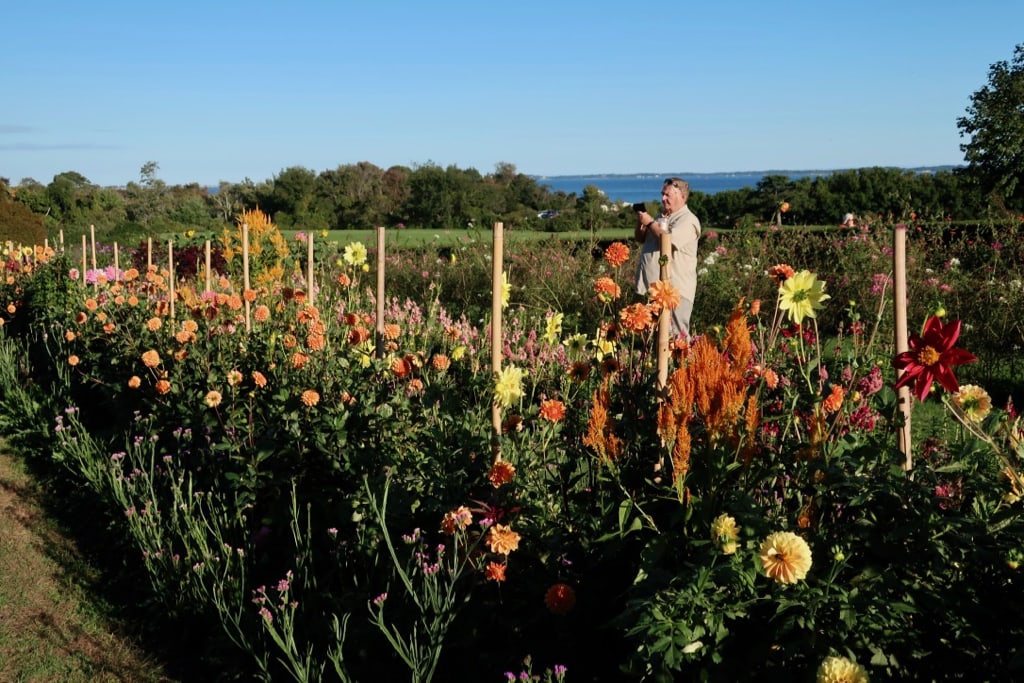 Wander the stunning oceanfront 320-acres that surround Eolia, a 42-room Roman Renaissance Revival mansion built in 1906. (For now, available for events only). The home's gardens and landscape were designed by Beatrix Jones Farrand, one of the most prominent and finest female Landscape Architects in the early 20th Century.
A view of Waterford CT's waterfront from here, with its church spire, probably hasn't changed much since Eolia was built.
It's rather incredible that this wondrous, romantic place is uncrowded most days. You can meander, smell the roses, and ponder life in a most serene environment. Harkness is that rare "hidden treasure" that measures up to the cliche. Open daily 8am-sunset, $5 parking fee for out of State guests only (must reserve online). In State residents, free.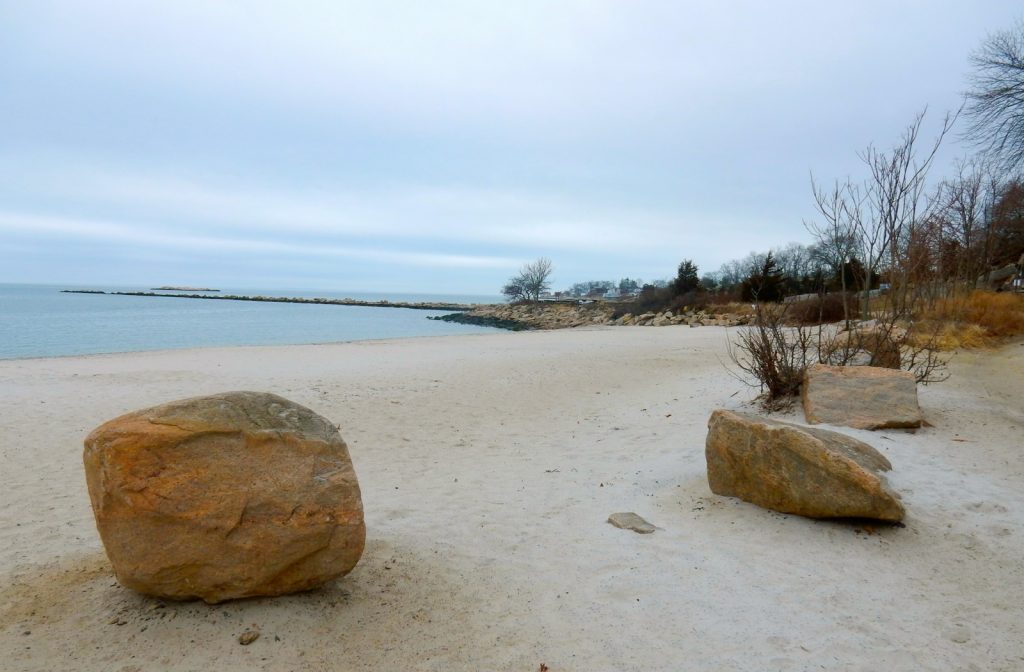 Roll out your towel on soft sand just under the railroad bridge, just don't bring a kite. Electric wires above the train tracks can snag flying objects, possibly leading to an unintentional Ben Franklin moment.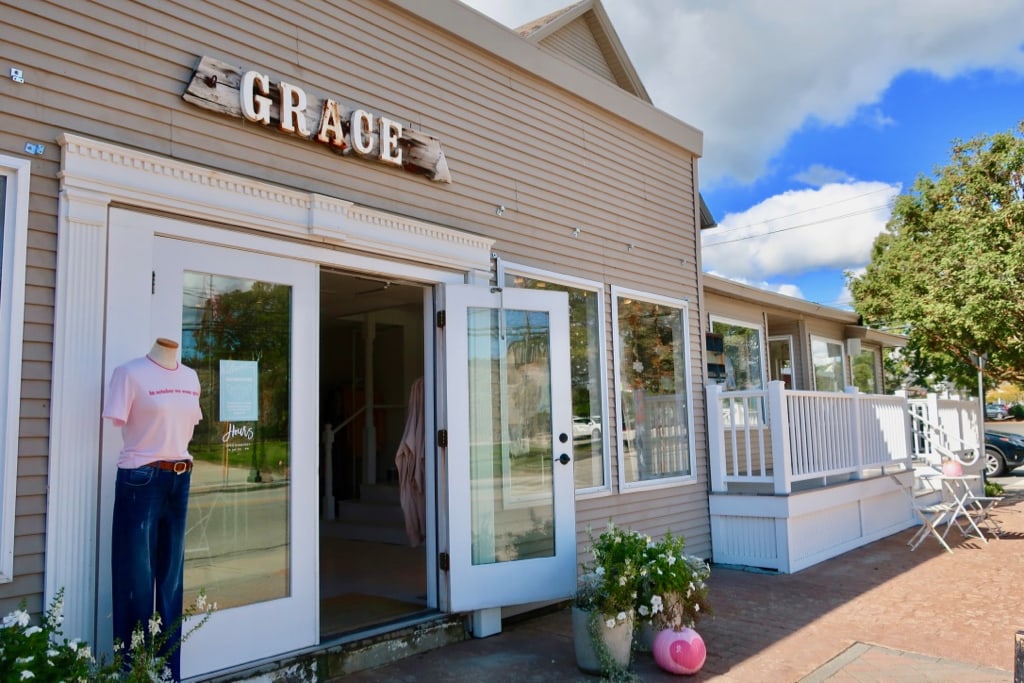 From soaps to dresses, boots to pillows, this creatively curated purveyor of shoreline goods is a great rainy-day time-sucker. And, it's the perfect place to pick up a reasonably priced tunic and a little something for your dinner host.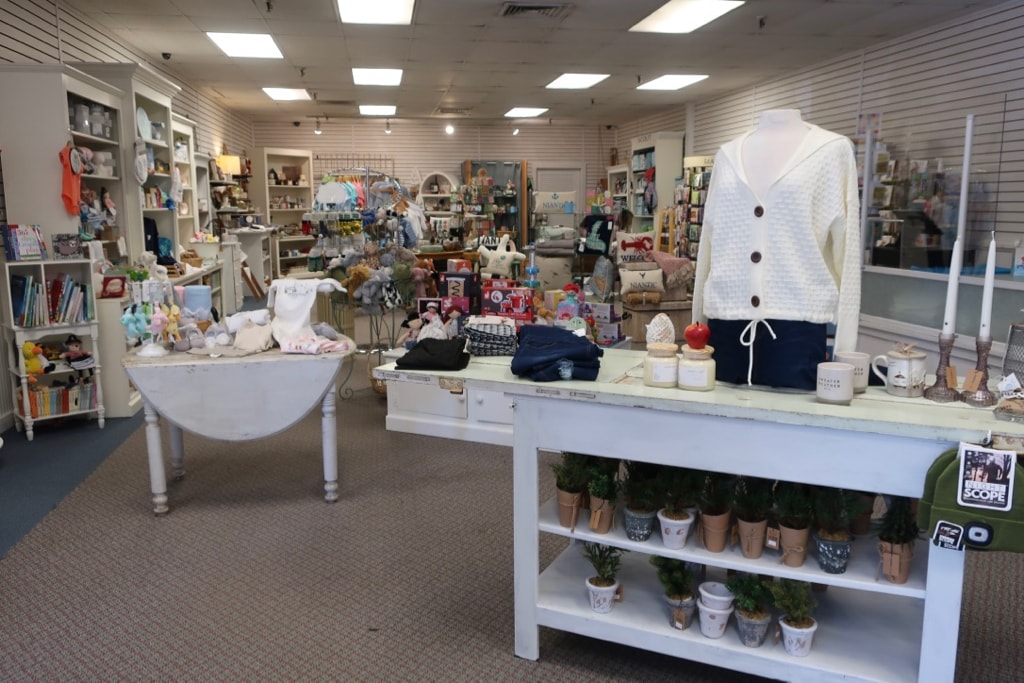 This small gift shop excels in toys, games, souvenirs, baby gifts, and everything, really, that will earn you a good number of house-guest points.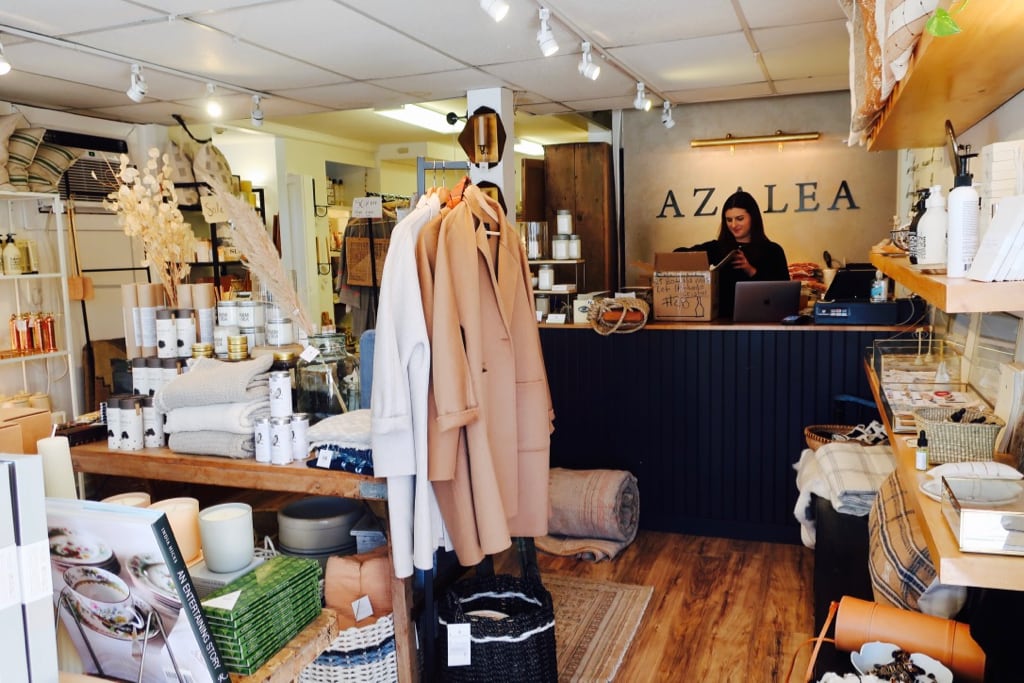 Walk in and take a deep inhale. The subtle scent will bliss you out. You'll want to seek out and buy whatever it is infusing the air, be it lotions, candles, or other home comfort-nesting products.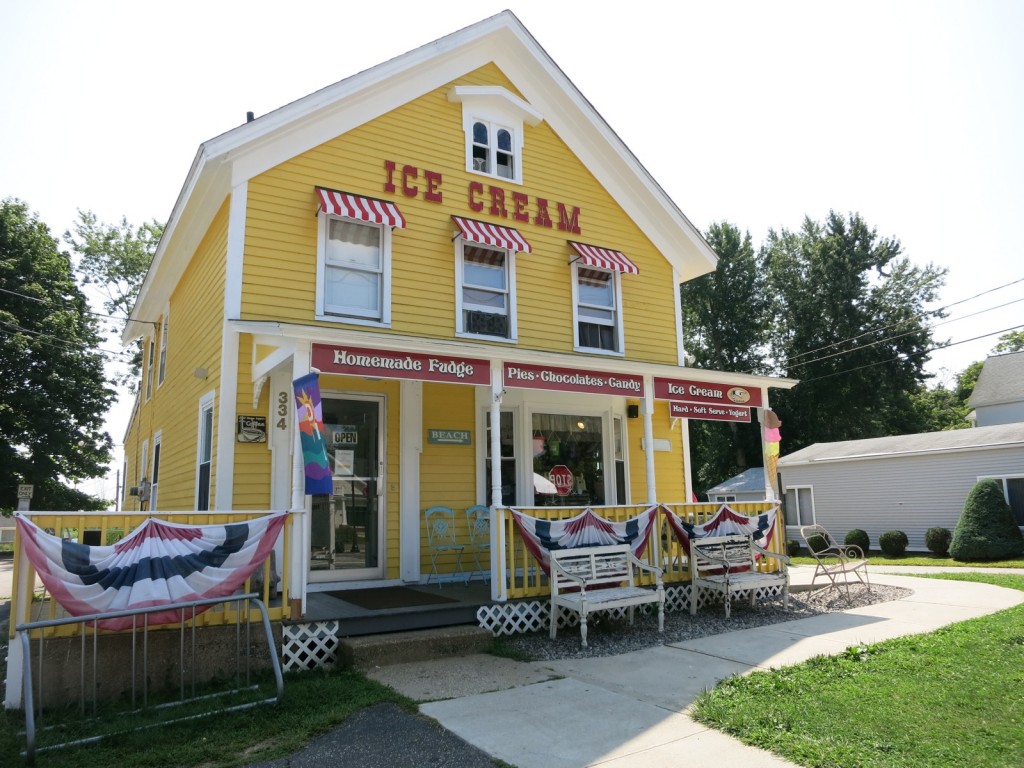 The frozen stuff at Gumdrops and Lollipops is some of the most dense, creamy ice cream on earth. Plus, it's perfect to take to the beach, right behind the parking lot.
Where to Eat in Niantic CT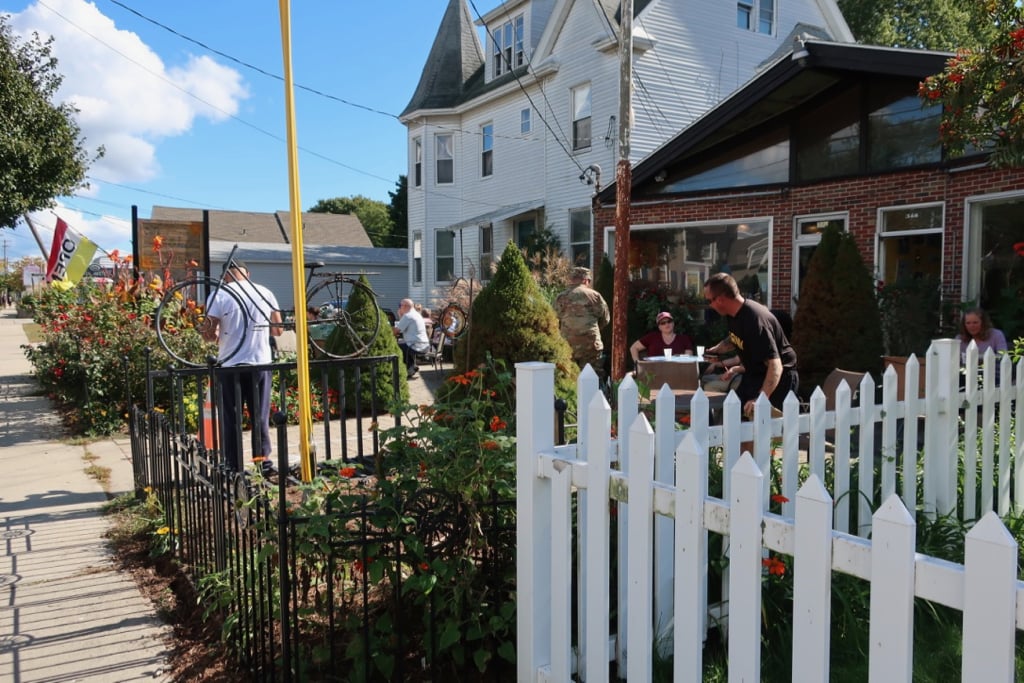 Fresh salads, organic coffee and innovative sandwiches in a casual counter-and-outdoor-service spot. Save room for ice cream next door at Gumdrops and Lollipops.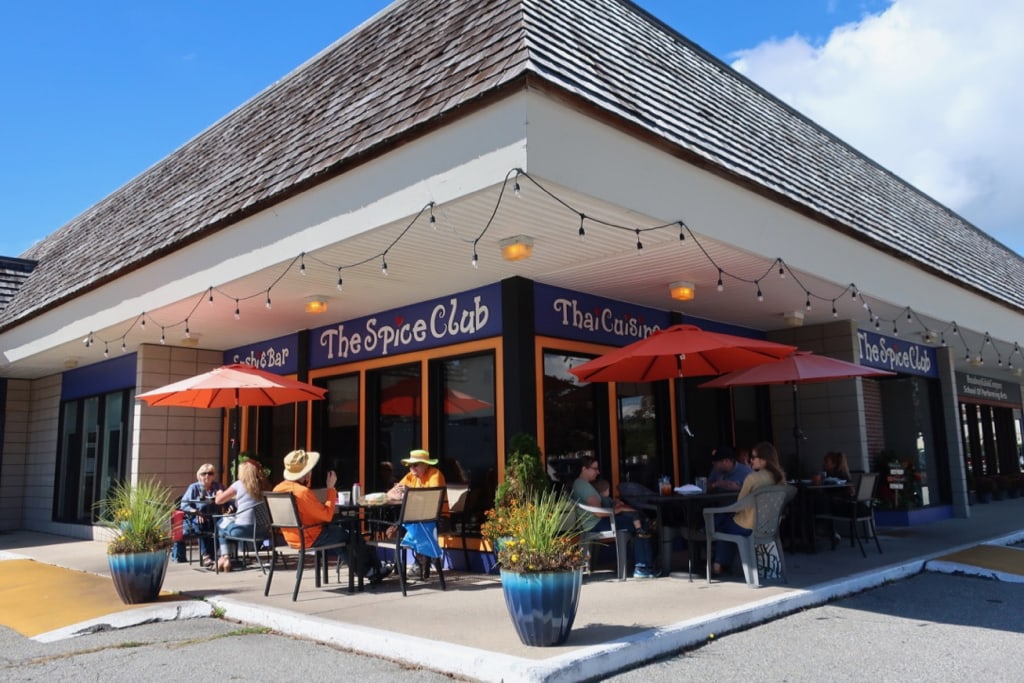 The Asian offerings at this popular Niantic restaurant are authentic, thanks to Thai owners. But skilled chefs keep patrons coming back for more.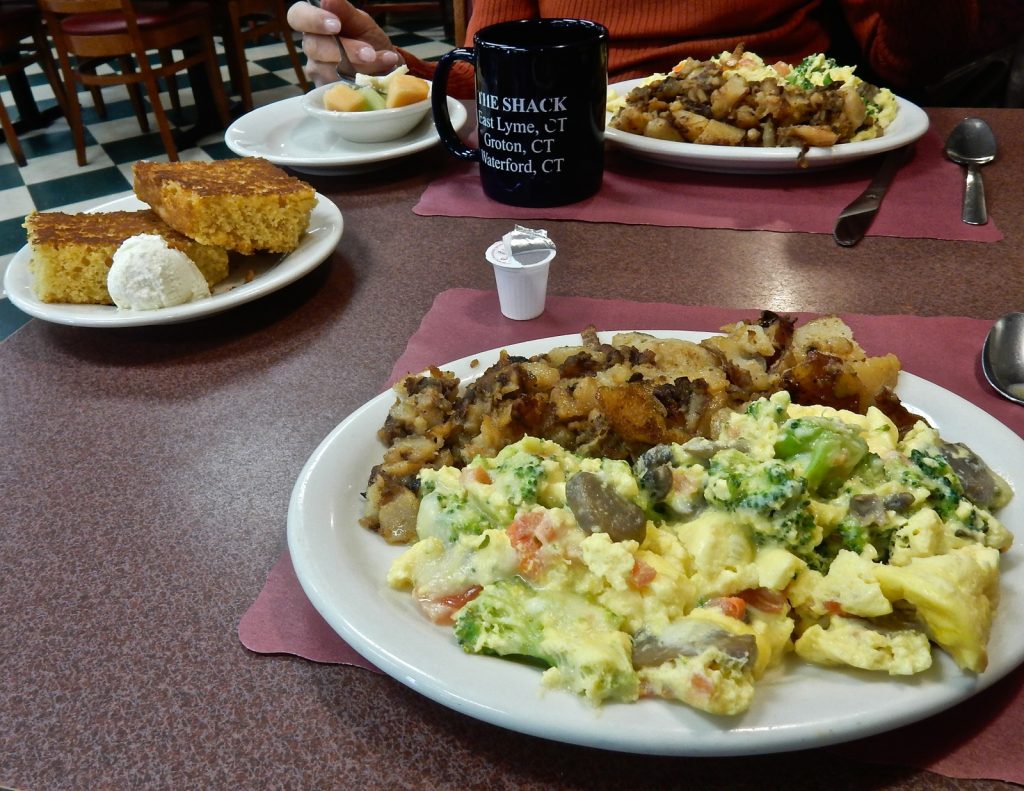 EAT/BREAKFAST: The Shack, Niantic/East Lyme
On the far side of I-95, and a few miles from Niantic downtown, locals flock to this breakfast spot for huge portions of fantastic from-scratch food – the decadent cornbread in particular.
Where to Stay in Niantic, CT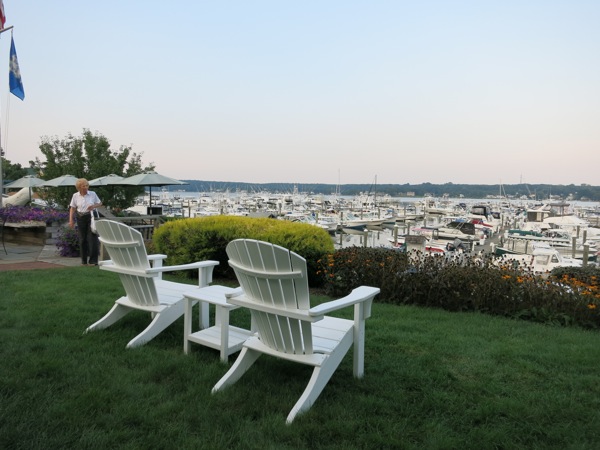 With 16 upscale rooms in two buildings; one with balconies overlooking the lawn and marina, the other with larger lavish chambers and parking lot in foreground of views, you'll have your choice of accommodations.
At sunset on temperate nights, guest take wine to the Adirondack chairs facing the boats and water, or tote a picnic supper to the Gazebo– an idyllic scene.
Rooms start at $139 off season and go up to $325 for the largest suite in high season, includes parking, wi-fi, soft drinks, baked goods, gourmet hot breakfast, evening wine and cheese, sunset cruise on pontoon boat in season.
STAY: SpringHill Suites by Marriott, Waterford
If you're planning a Niantic/New London Trip and there's no room at the Harbor Hill Inn (or you're just not a B&B/Inn kind of person), this Marriott nearby is a fine alternative. Rates in the $175-$250 range.