WHY GO: The town of Washington CT lies in an area of Connecticut known as the Litchfield Hills. The region has been called "The Secret Corner," as opposed to the Northeast section of CT, dubbed the "Quiet Corner".
This hilly, lake-studded area of Connecticut is home to the glitterati who prefer to leave their glitter in Hollywood or New York, eschewing the Hamptons scene for a much more subdued summer break.
This getaway brings you through some rustic-posh towns where the former President and VP of shoe-crafter, Manolo Blahnik, set up shop. Although not the kind of shop you might expect. We take you to the most secret sections of the "Secret Corner" including a B&B so mind-blowing; you'll have to see it to believe it.
For more on the Litchfield Hills – check out this CT Getaway. 
Add on a stay in Salisbury or Lakeville CT, just a bit north, on this Connecticut Getaway.
What To Do in Washington CT and Surroundings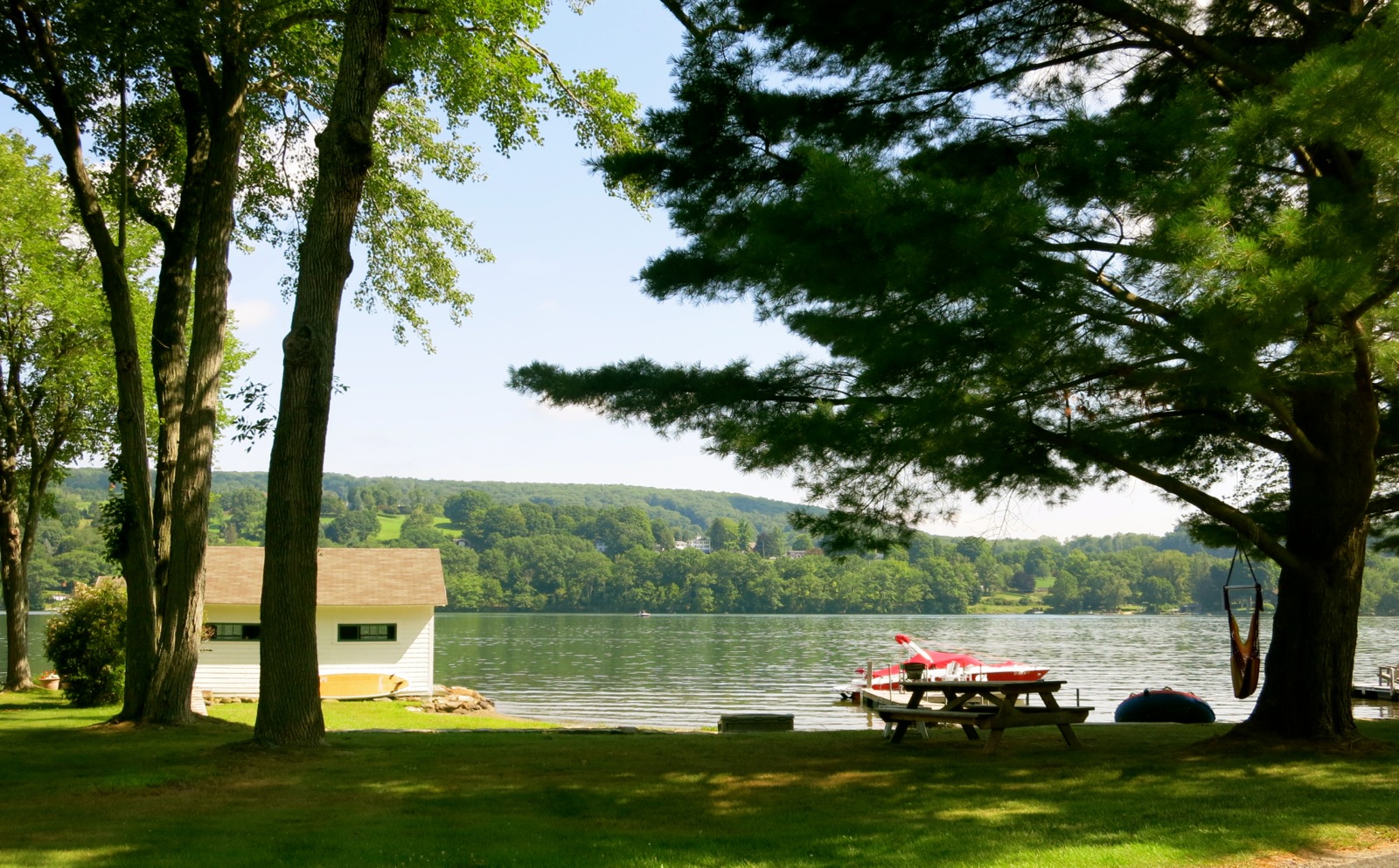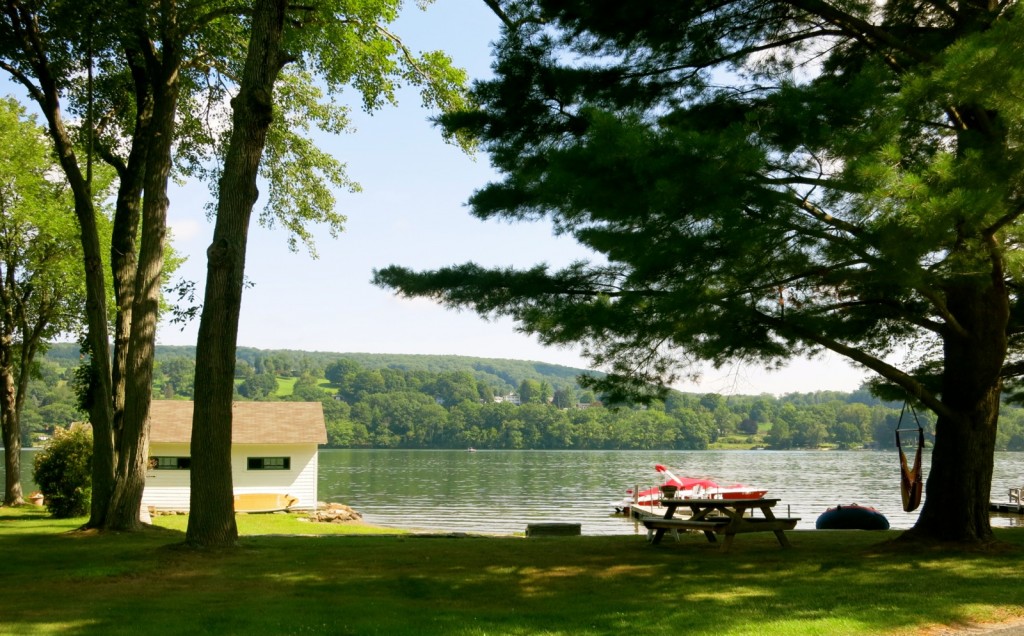 DRIVE: Lake Waramaug, New Preston, Warren
Cruise the 6 or so miles around this lake, which would be deemed a "kettle pond" on Cape Cod. Plan to stop for a tasting (or weekend music) at the Hopkins Winery – or a drink on the front porch of the Hopkins Inn. (See below for both).
Pull over at Lake Waramaug State Park if you've made reservations (way in advance) to pitch a tent on one of 77 sites within view of the water. And then peek into several cute independently owned life-style shops in New Preston, on the southern edge of the lake.

On a dead end in a residential neighborhood, this cultural center/archive/history museum is tough to find. Don't give up, though.
Through well researched displays and dioramas, the Institute showcases the cultural and archeological aspects of Native American tribes both in Connecticut and throughout the country.
Designed in a circular Wigwam shape, the museum presents a 12,000 year time line of Native American life in Quinnetukut – the Algonquin word for "Long Tidal River" that was Anglicized to "Connecticut."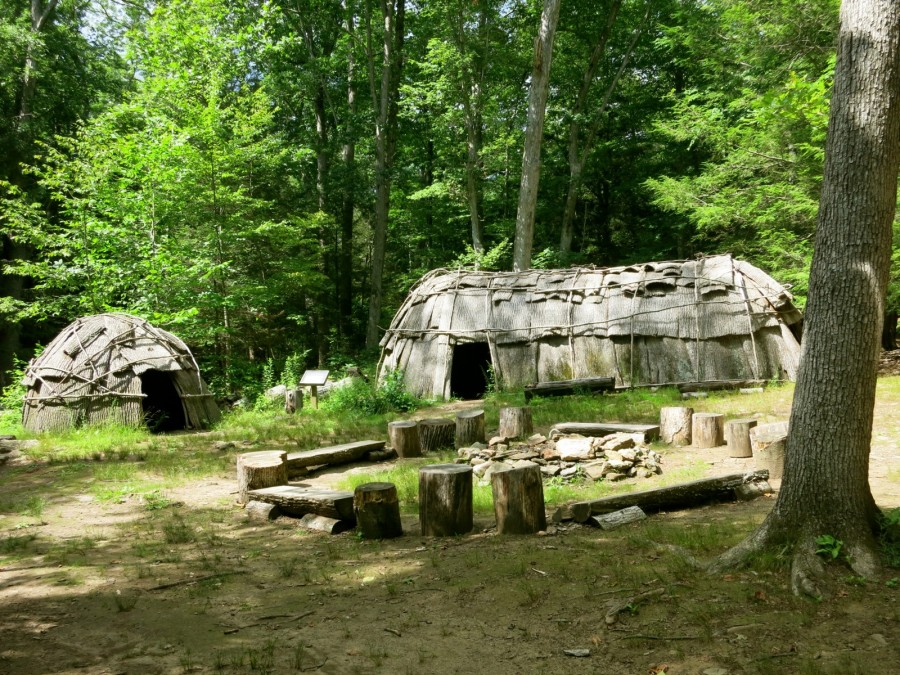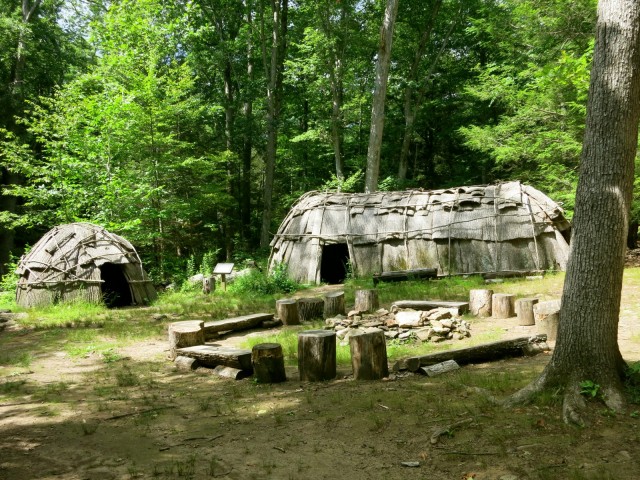 There are two long-houses on site. One is incorporated inside the museum and used as classroom space for enthusiastic school groups who study here. The other sits on the 15 ½ acres outside. Inside, kids can handle artifacts and climb in and out of a canoe for an authentic Native American experience.
Locals come here for solace. They walk the mile long trail or smell lingering smoke in the outdoor Sachem House composed of tree bark and tree branches (as opposed to animal hide used by the Plains Indians). Plan on at least an hour here.
For a more interactive, immersive, and hands-on educational experience (not to mention, thrilling), book The Wigwam Escape Room Experience, set here in the year 1518. Two – 7 players, $25 each, Fri.-Sun, RSVP required. Museum open Mon-Sat 10-5, Sun 12-5, year round. $8 adults, $5 children.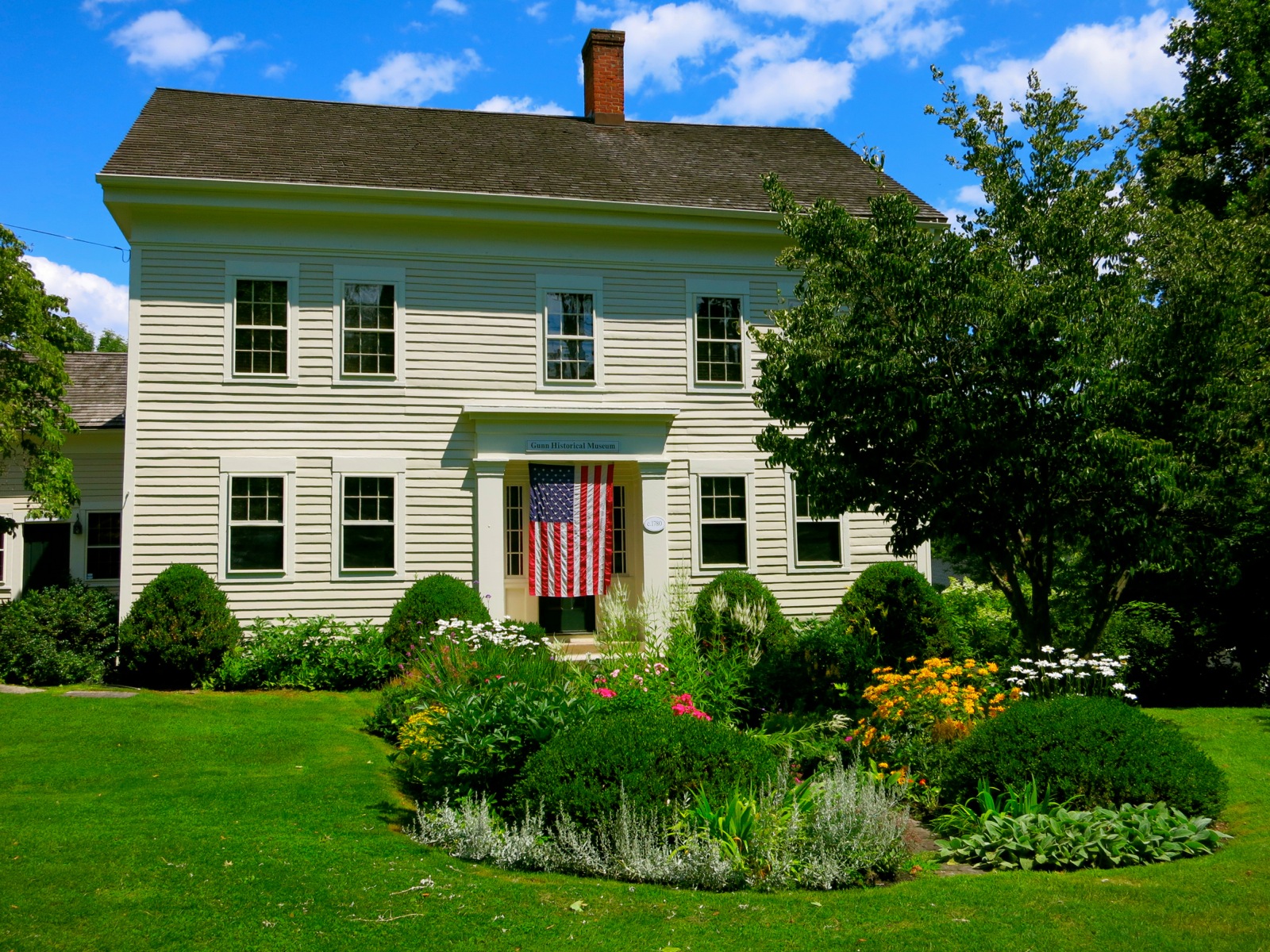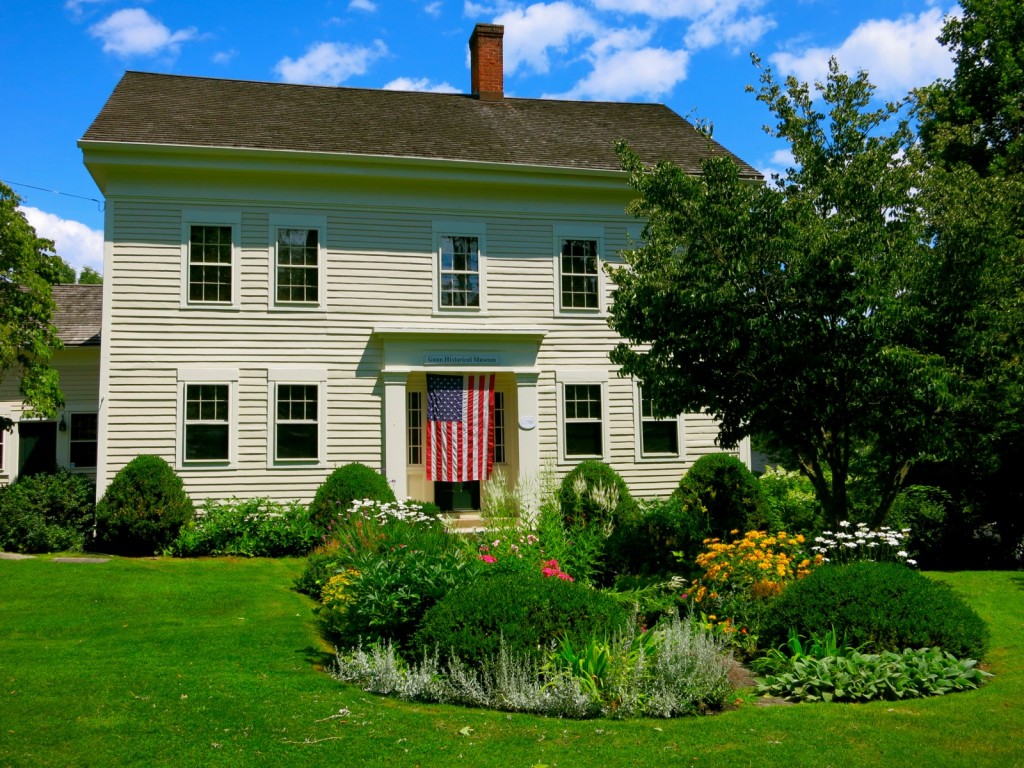 Affiliated with the lovely stone Gunn Library, the Museum features over 10,000 items ranging from objects to archives, including research papers, family histories, maps, gravestone inscriptions, photographs, house histories, and more. There are also temporary exhibits, walking tours, film series, and other programs. Open Thurs-Sat 10-4, Sun 12-4.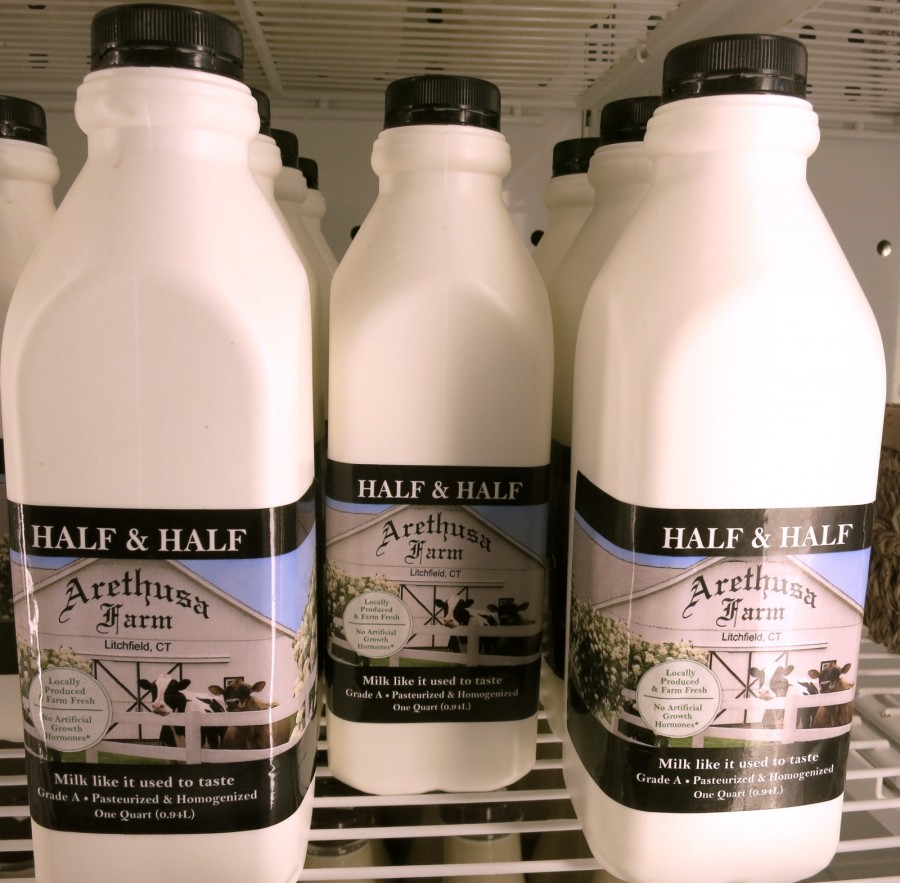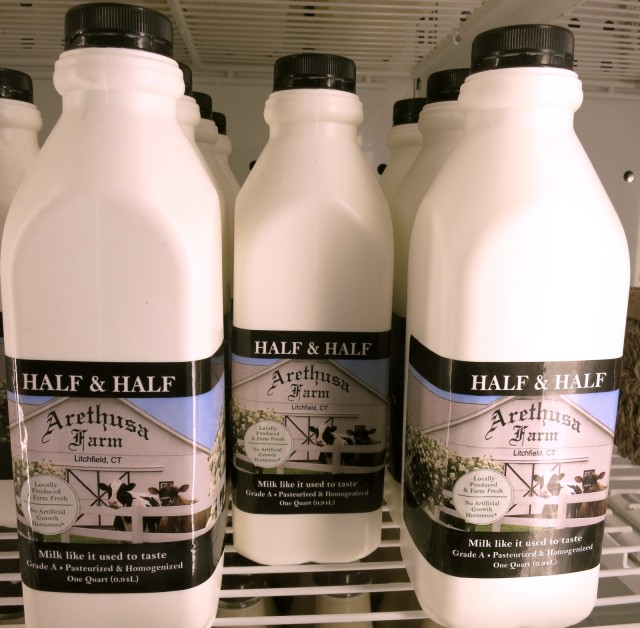 What are those former Manolo Blahnik guys up to? They own cows and lots of land and have called their Litchfield Hills enterprise Arethusa Farms. Pick up cheese, ice cream, and farm-fresh milk "like it used to taste."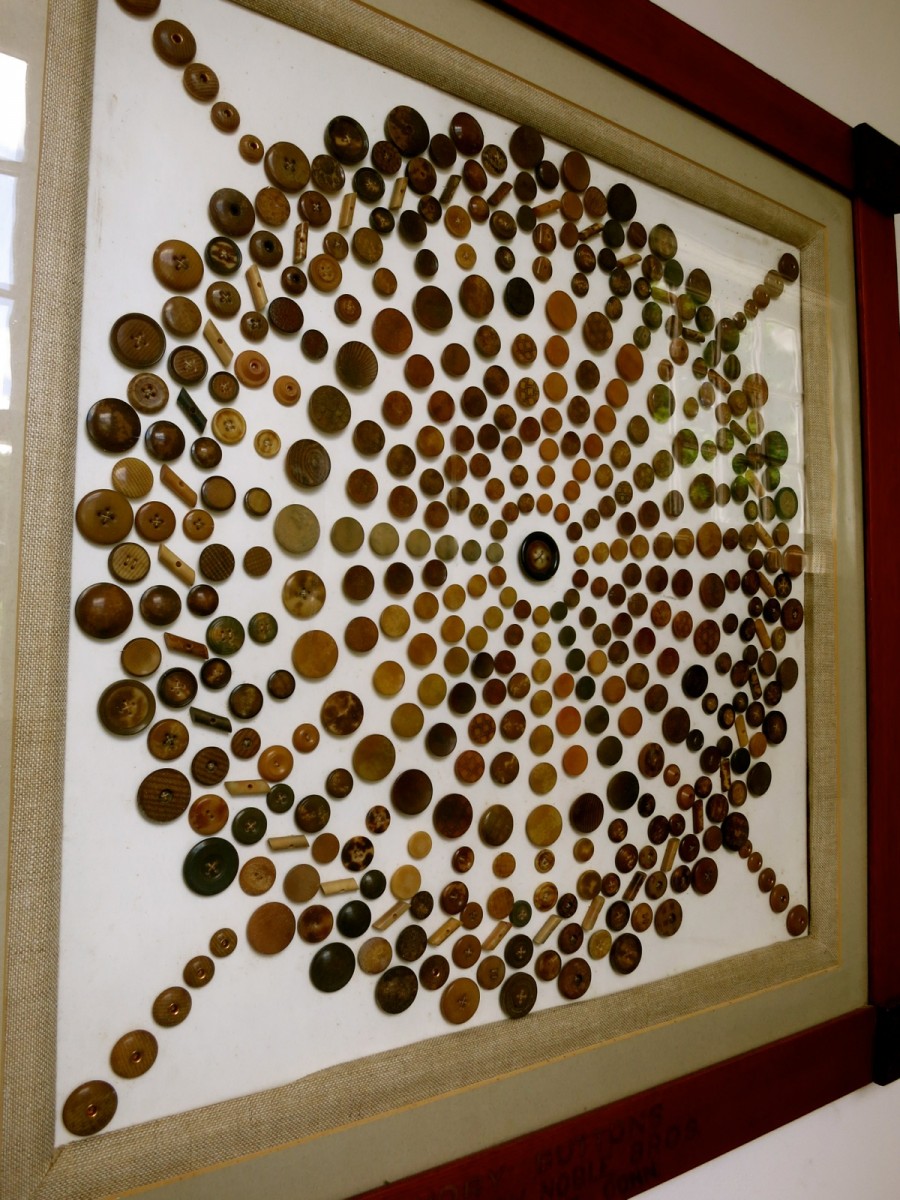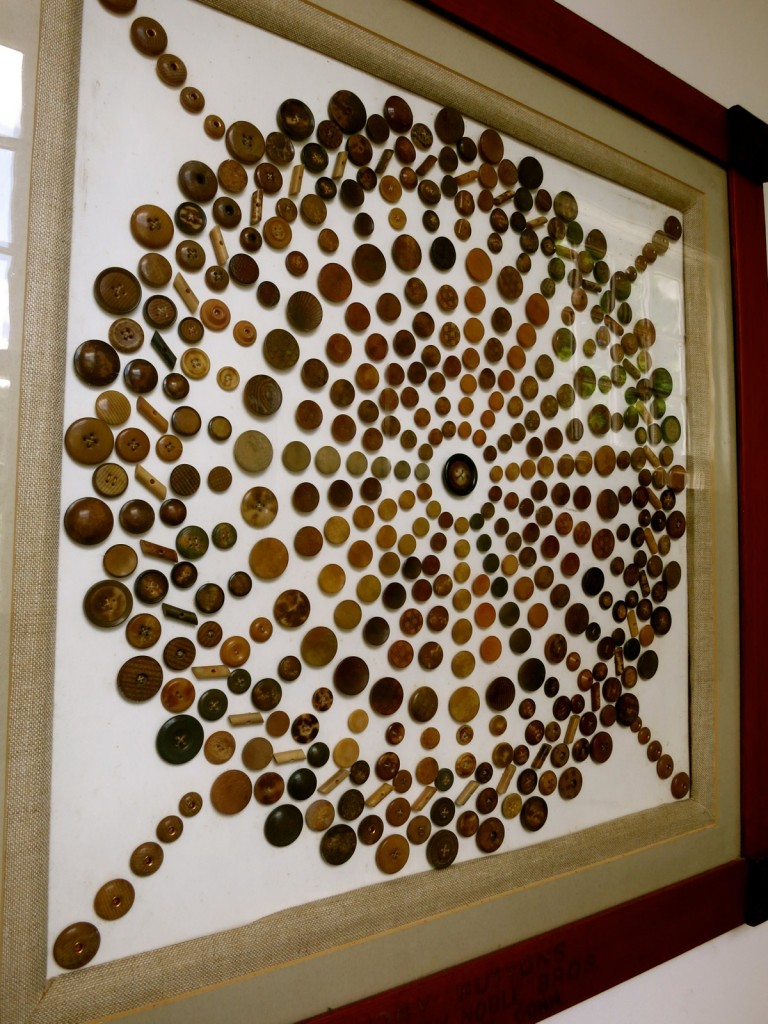 If you love historic structures saved from demolition, you'll adore this assemblage of buildings that constitute the New Milford Historical Society.
Most notable is the former Elijah Boardman Mercantile Store. It was owned by one of the state's first senators and moved from the town center and reassembled, complete with its original beams, in 1996. The 1823 First Bank of Litchfield County Building is in the process of being restored.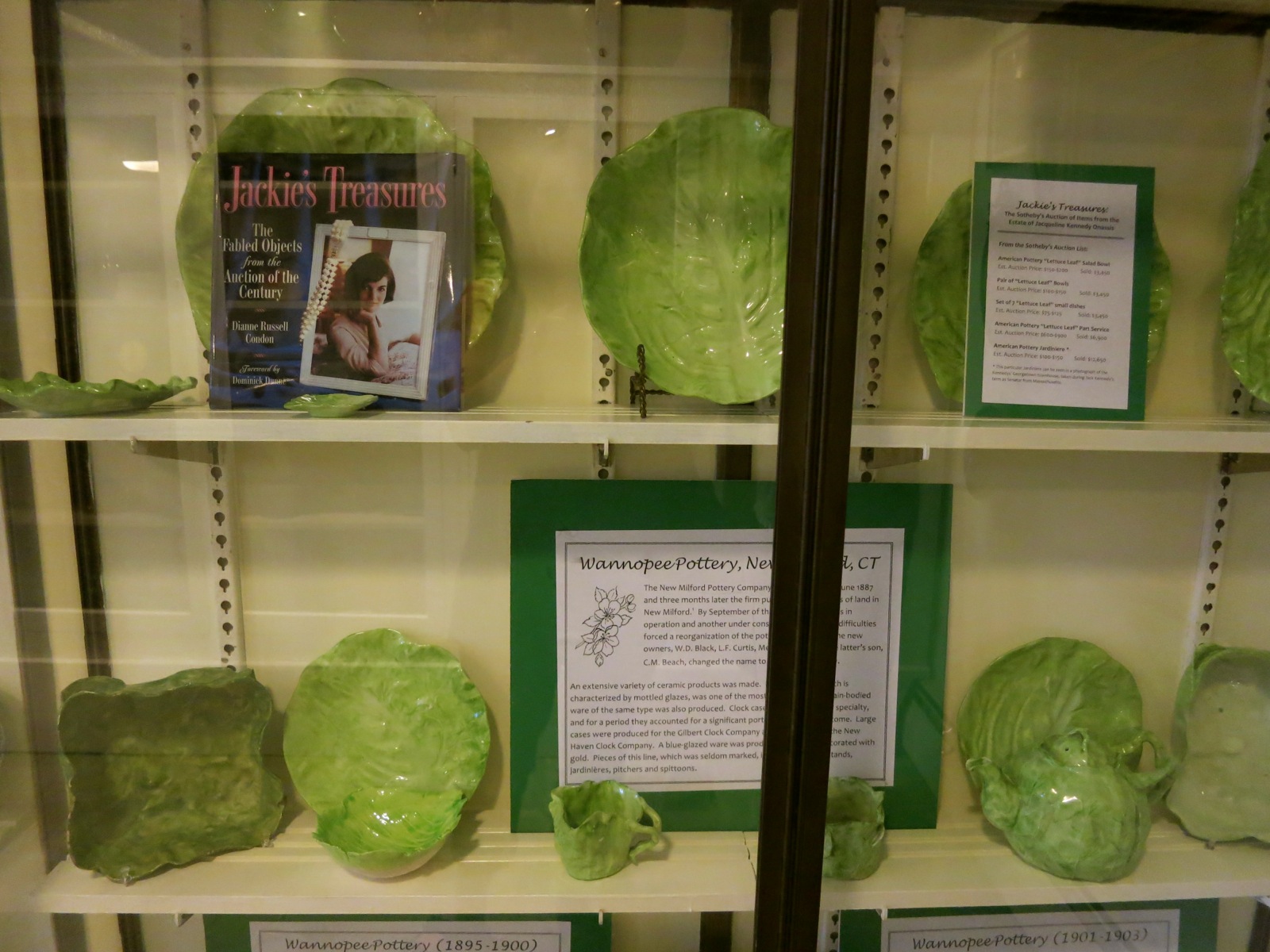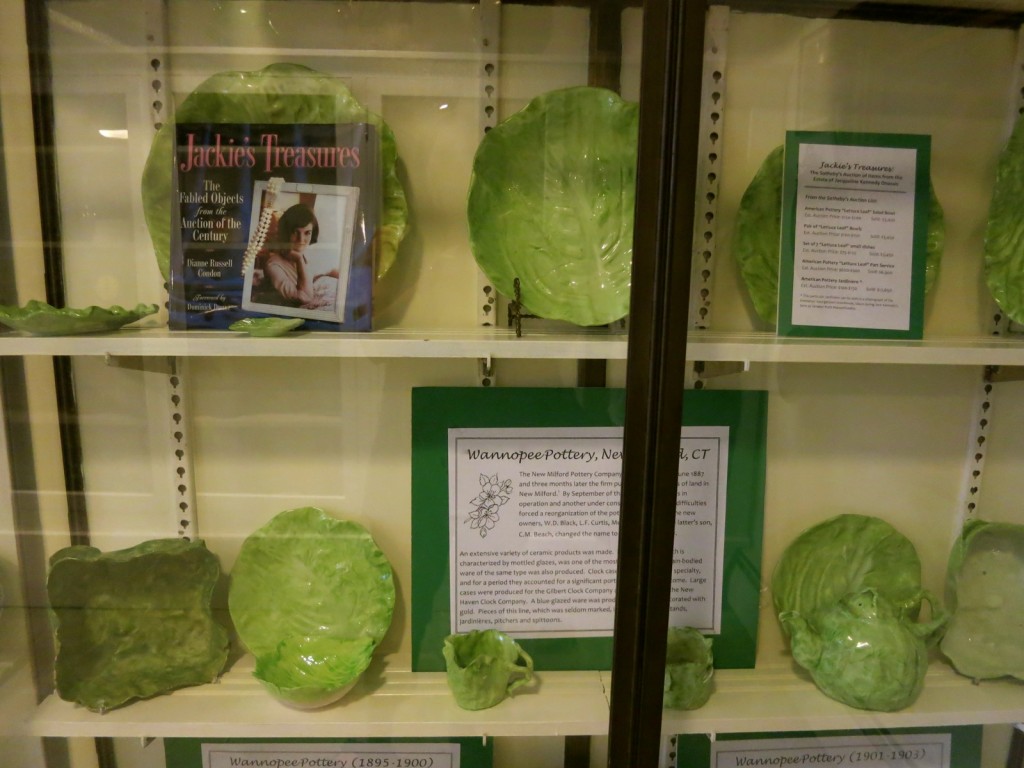 The Historical Society Museum houses a fantastic "button tableau" – an art piece made from "vegetable ivory nut" buttons fashioned in New Milford. The town boasted a burgeoning button industry in the late 1800's and early 1900's.
You'll find examples of the "Lettuce Leaf" Wannopee Pottery, which became highly collectible after Jackie O wrote about it. Portraits of the town's founding fathers by celebrated artist Ralph Earl (whose work can be found in the Metropolitan Museum in NYC) line the walls.
A tour of the Museum includes a walk through the attached 1815 Knapp House. Interestingly, all structures can be accessed without going outside. $3, 30 minutes to one hour tours depending on interest. Tues-Fri, 12-3, Sat. 11-2. 
Where to Eat/Drink in Washington CT and Surroundings
What types of establishments have flourished during Covid? Anything to do with booze and the great outdoors: Breweries, distilleries, and especially, wineries with glorious views – like Hopkins.
Established as a general farm in 1787, when Elijah Hopkins returned from the Revolutionary War, the land turned to vines in 1979. Hopkins is now recognized for its sparkling white and sweet Ice Wines.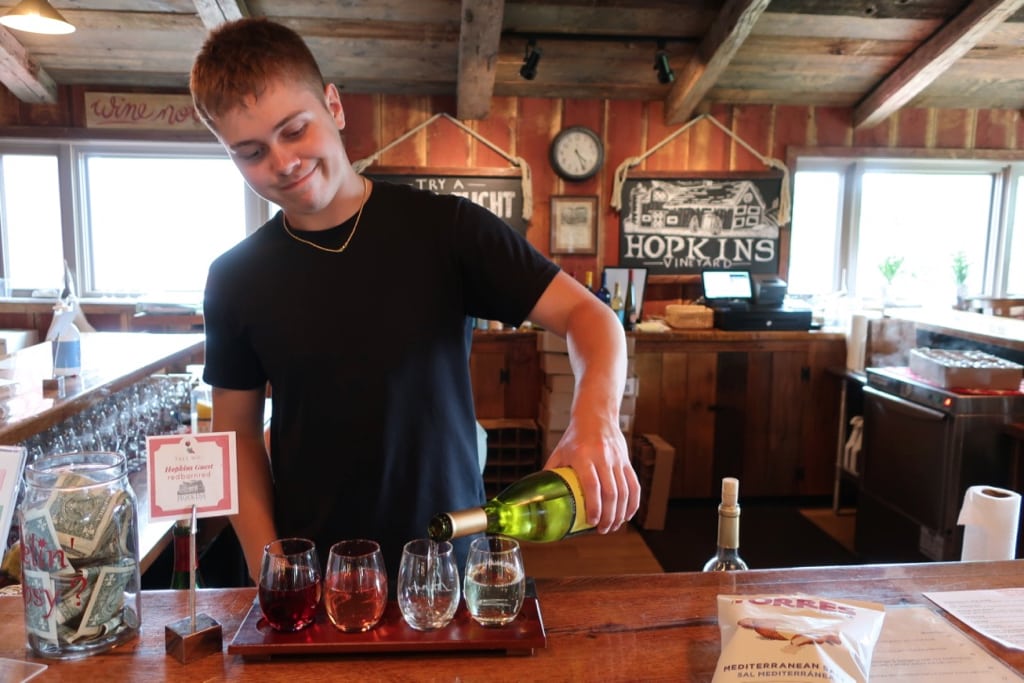 Perched over Lake Waramaug and next door to the Hopkins Inn, Hopkins Winery is a fantastic gathering place, with live music on weekends, and a large lawn on which to sprawl out.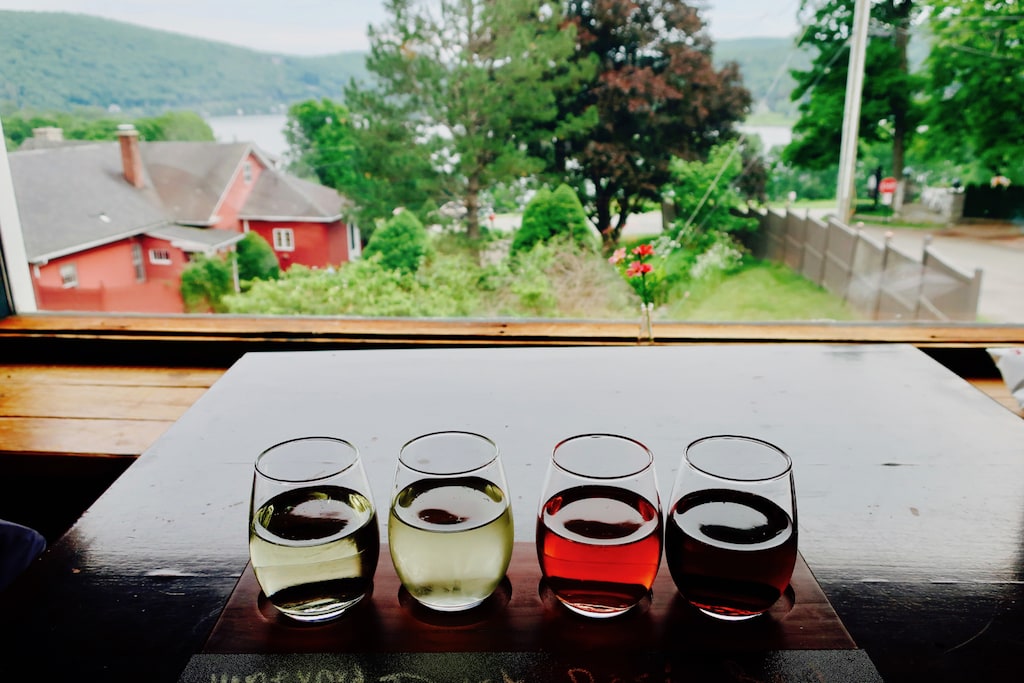 Come inside the barn-like gift shop/tasting room for a flight and some locally made artisanal snacks. Then, take them outside on the lawn, to the deck overlooking the vineyard, or upstairs in the loft with lake views.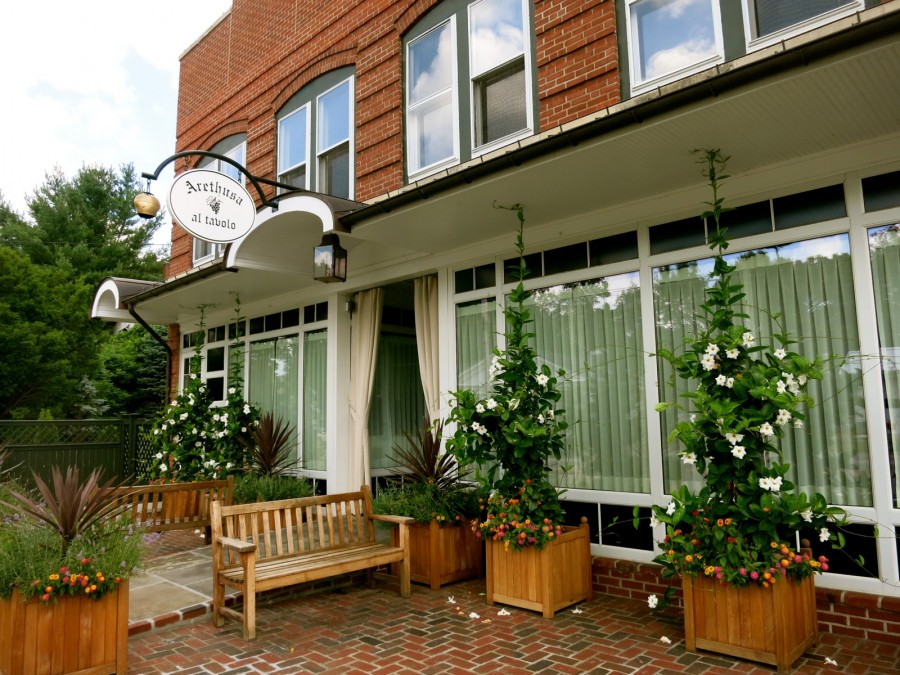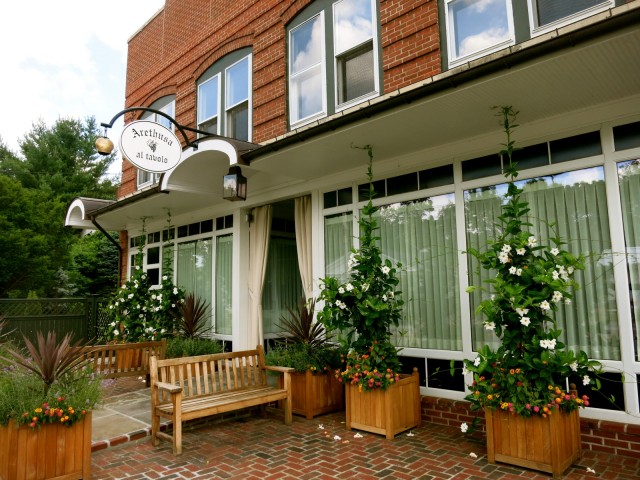 The stiletto – um, Manolo Blahnik – guys, George Malkemus and Anthony Yurgaitishis, also own this upscale restaurant, next to the Arethusa Dairy Store.
The duo source their ingredients from their own farm nearby and from others in the neighborhood. The resulting dishes are nothing short of magnificent – according to a slew of glowing reviews.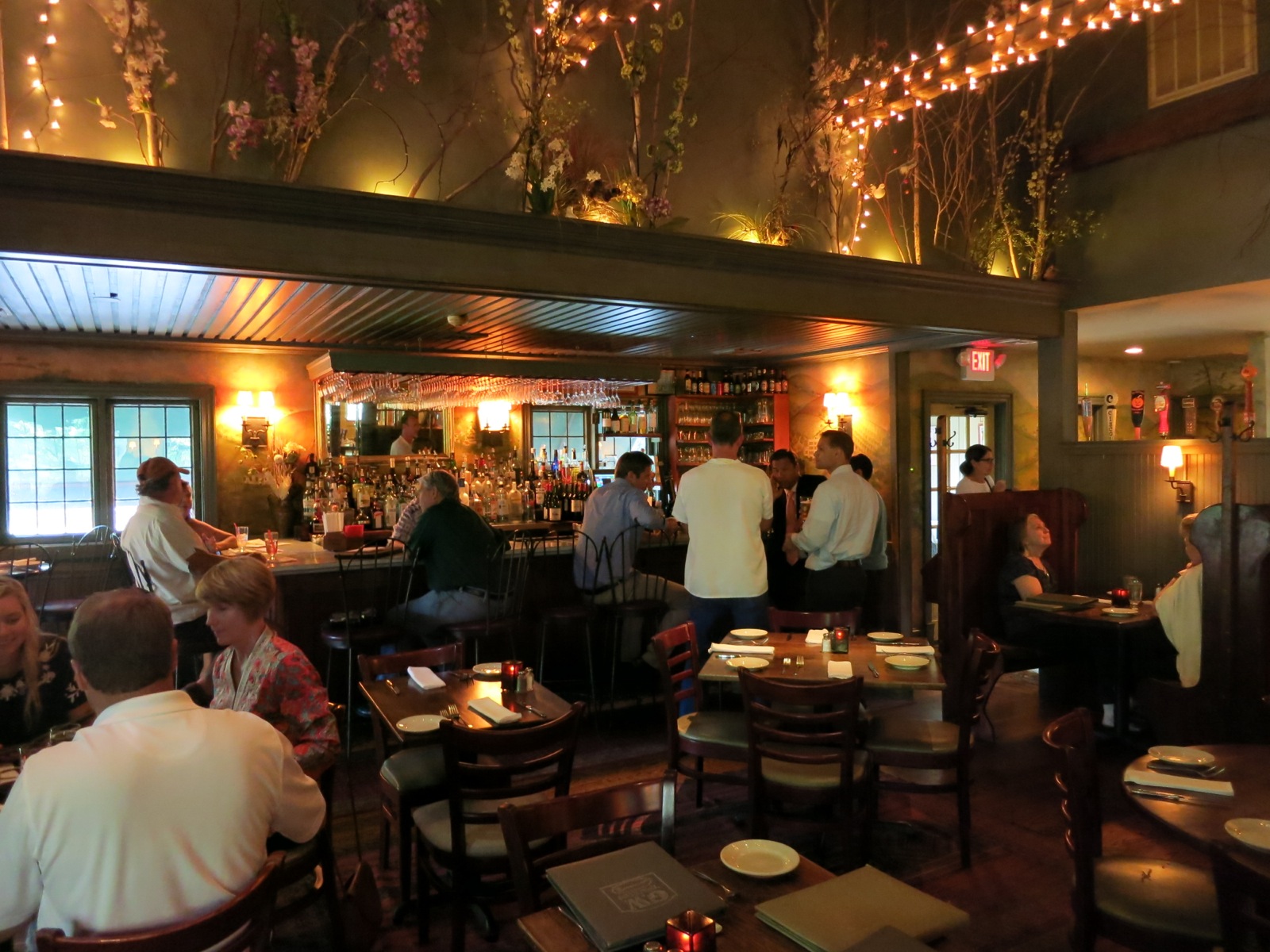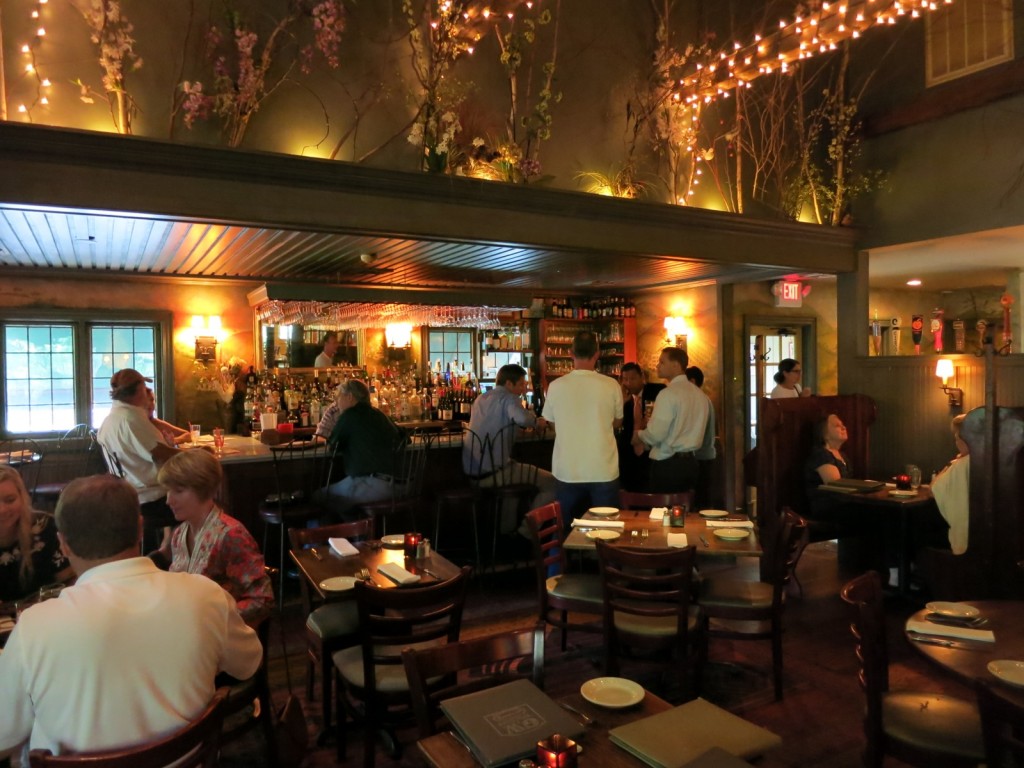 EAT: GW Tavern, Washington Depot CT
So THIS is where all the locals go. At least on Monday nights, when other restaurants are shut tight. The food is good. The atmosphere is romantically low lit. And the crowd is congenial and neighborly.
Where to Stay in Washington CT and Surroundings
The funky/luxe Winvian, with 24 themed "cottages," is quite possibly the most unique lodging experience of all the world's Relais & Chateaux properties.
On acres of former farmland, each stand alone accommodation is notable for its location and style, be it "Woodland," "Stone House," "Connecticut Yankee," "Greenhouse," and the better-be-in-good-shape-to-get-up-there "Treehouse."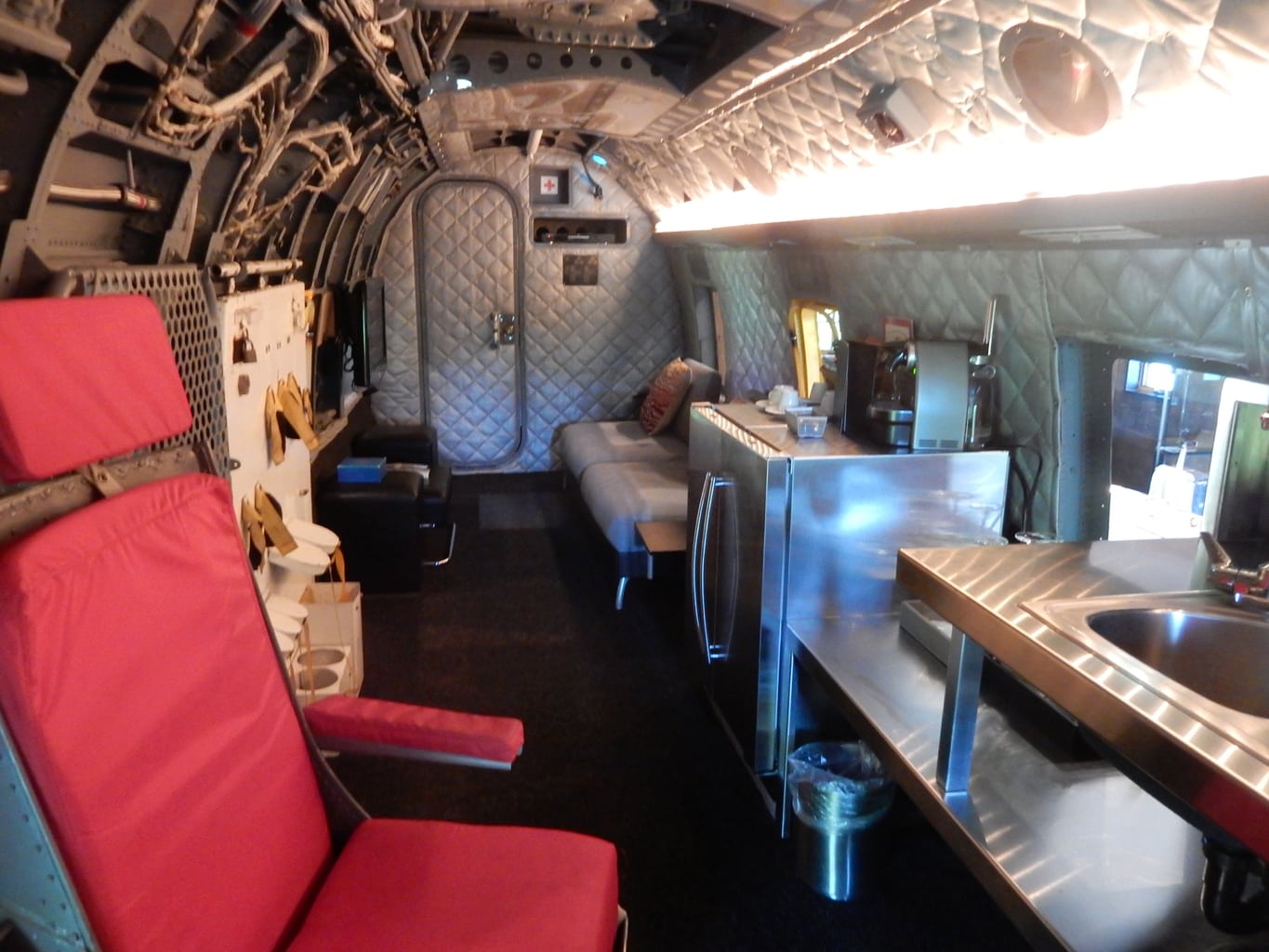 Most cottages are artfully, tastefully, and rather conventionally decorated, save one – Helicopter. A cute red barn exterior belies what is inside. It's essentially a hangar housing a large Coast Guard "bird." Built in Connecticut, the owner rescued it from a helicopter graveyard in Arizona.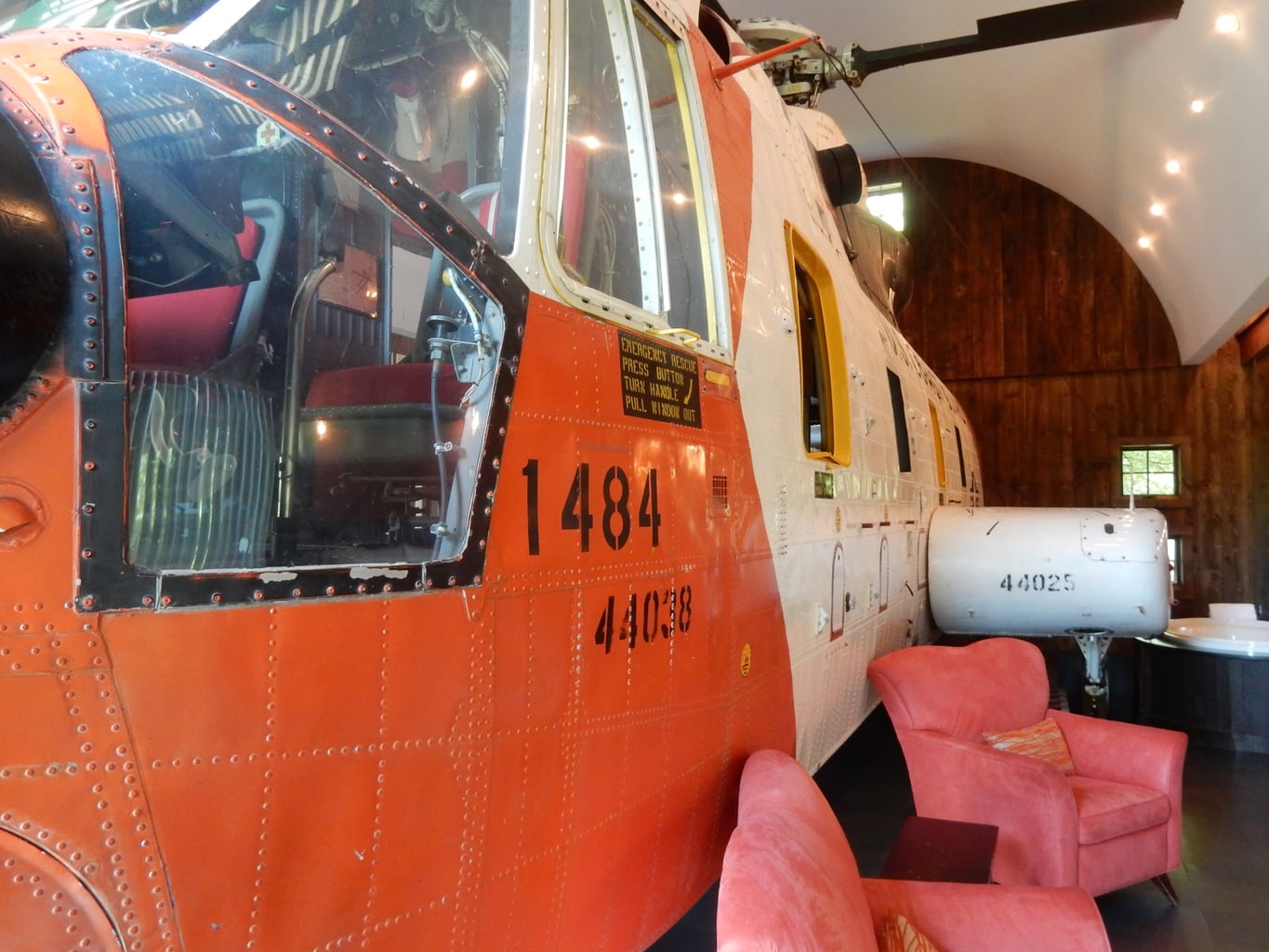 Enter the room and to a "What the hell….?" moment. The interior of the copter serves as den and bar – and guests can sit in the cockpit at the controls. But you don't sleep there.
A comfy bed and modern bathroom are conveniently located with some breathing room outside of the cramped copter quarters.  $900-$1500 per night (starts at $495 in low season).
Winvian gets an Honorable Mention in Getaway Mavens Top 25 Romantic Hotels in Northeast US.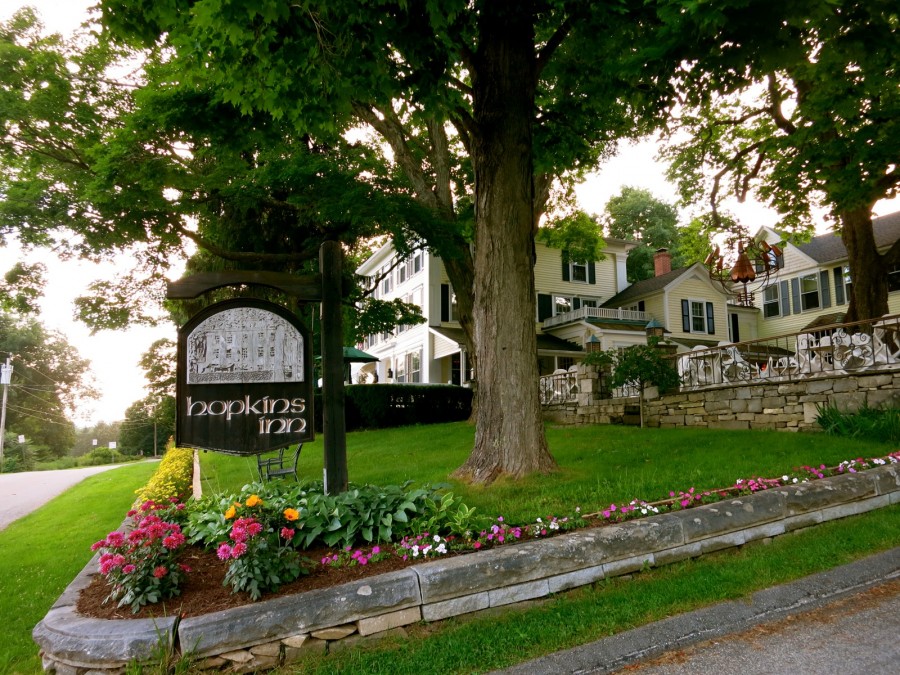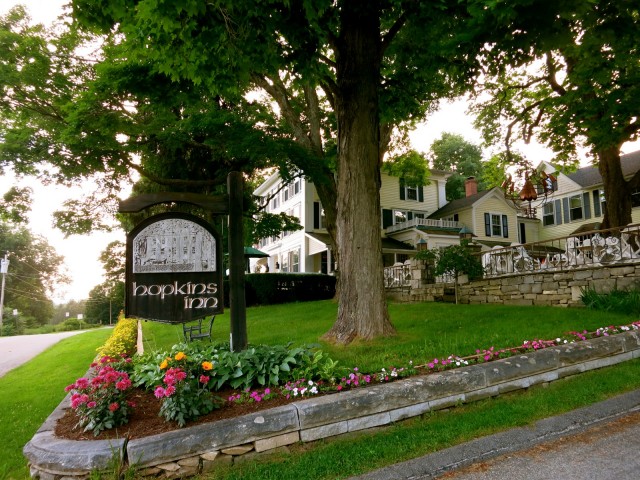 Overlooking Lake Waramaug, this "family style" inn has been updating rooms recently. Most inexpensive are the shared bathrooms ($130 per night), though you can score rooms with en suite baths for $140-$150 per night.
Rooms are country-comfy. The Inn maintains its own beach and features a beautiful patio – the perfect sunset cocktail perch overlooking Lake Waramaug.