While some tourist destinations go all out at Halloween to add creepy decor to attractions, Schoharie County is the real deal.
There are so many ghostly getaways in historic New York, that the folks behind I Love New York put together a Haunted History Trail of New York State resource listing over sixty-five spooky locations across the state.
We tracked down a few of these ghost stories in rural Schoharie NY, and added in where to eat and stay for a supernatural weekend getaway.
Where Is Schoharie County?
Schoharie County is part of the Albany-Schenectady-Troy Metropolitan Statistical Area and is s situated towards the central-eastern part of the state, about 40 miles west of Albany. Geographically, it's characterized by a hilly and forested landscape with numerous creeks and rivers, one of the prominent ones being the Schoharie Creek. Its county seat is the Village of Schoharie.
Looking for more weekend getaways in Upstate NY? Check out our list of Romantic Getaways In New York.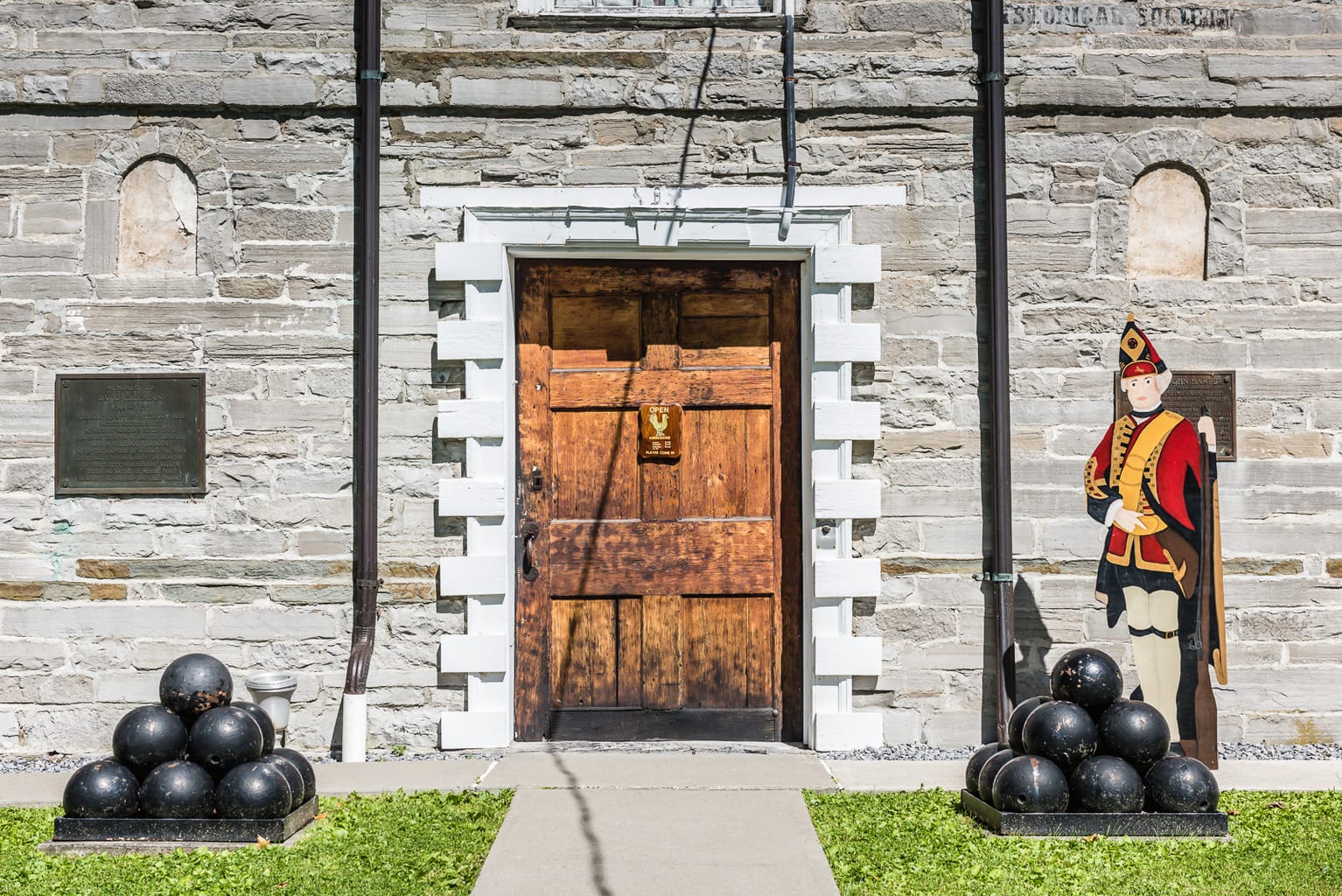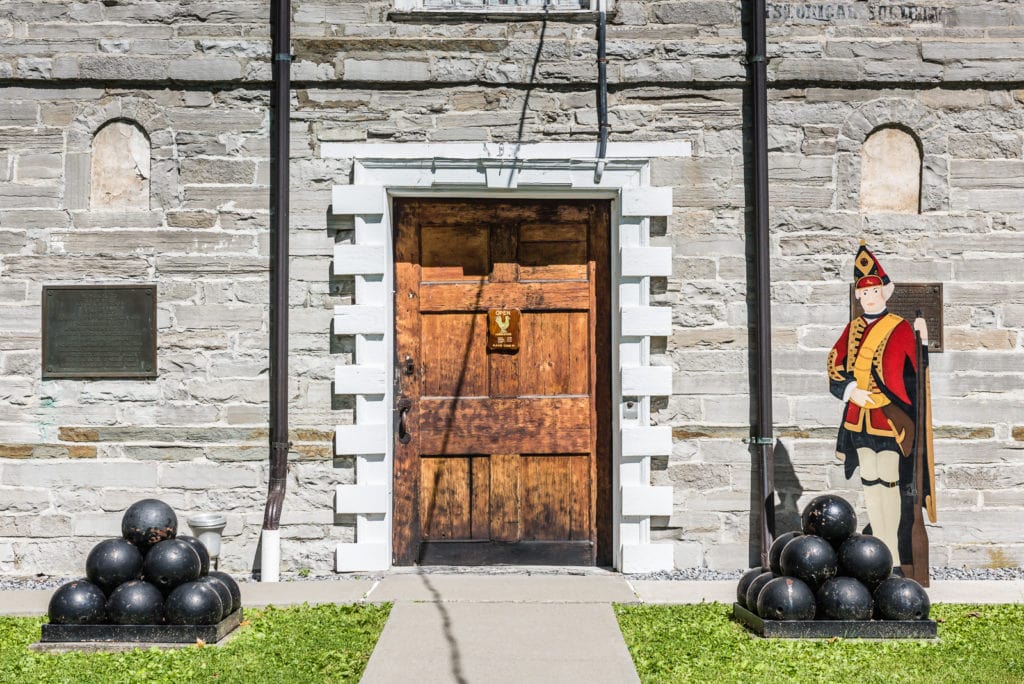 Things To Do In Schoharie County
VISIT: The Old Stone Fort Museum – Schoharie NY
In 2010, SYFY's Ghost Hunters failed to debunk claims of ghost sightings at The Old Stone Fort Museum. Some folks claim to hear footsteps on the otherwise empty second floor and screams possibly from a long ago childbirth death, but the jury is still out on their authenticity. What's clear is that the building has a long history from Revolutionary War fort to church to Civil War armory and that the museum collection adds even more chilling tales.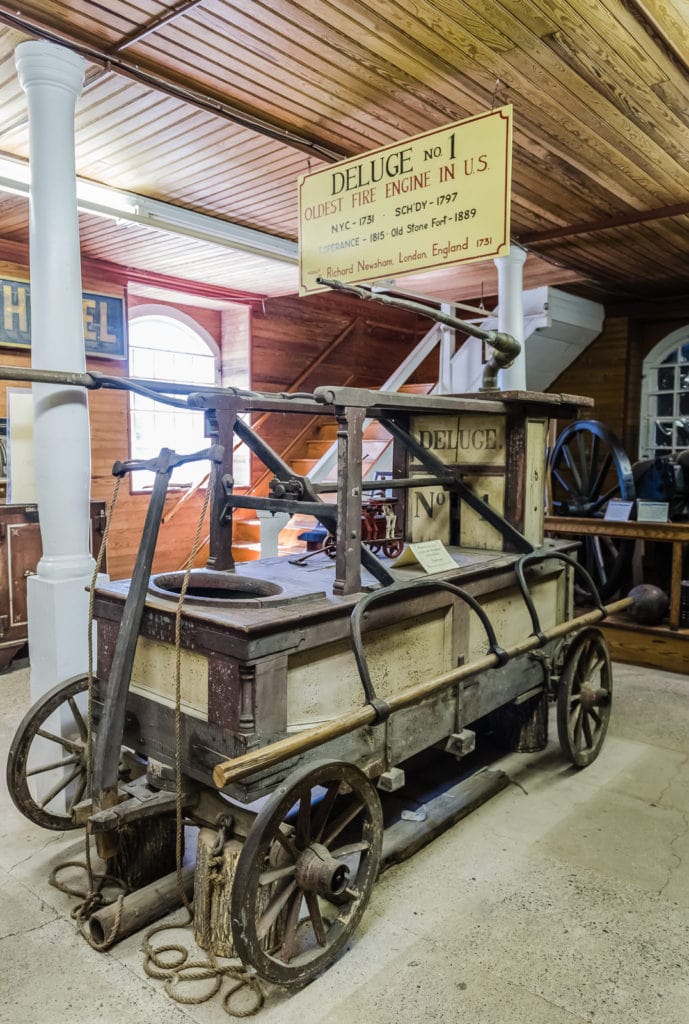 One of the oldest artifacts on display at the museum, and one that the Ghost Hunter crew suggested may be associated with some of the paranormal activity, is a fire engine built before the birth of George Washington. It's one of a pair brought over from England in 1731 for fighting fires in Manhattan, possibly including the Great Fire of New York of 1776 which burnt down most of the city.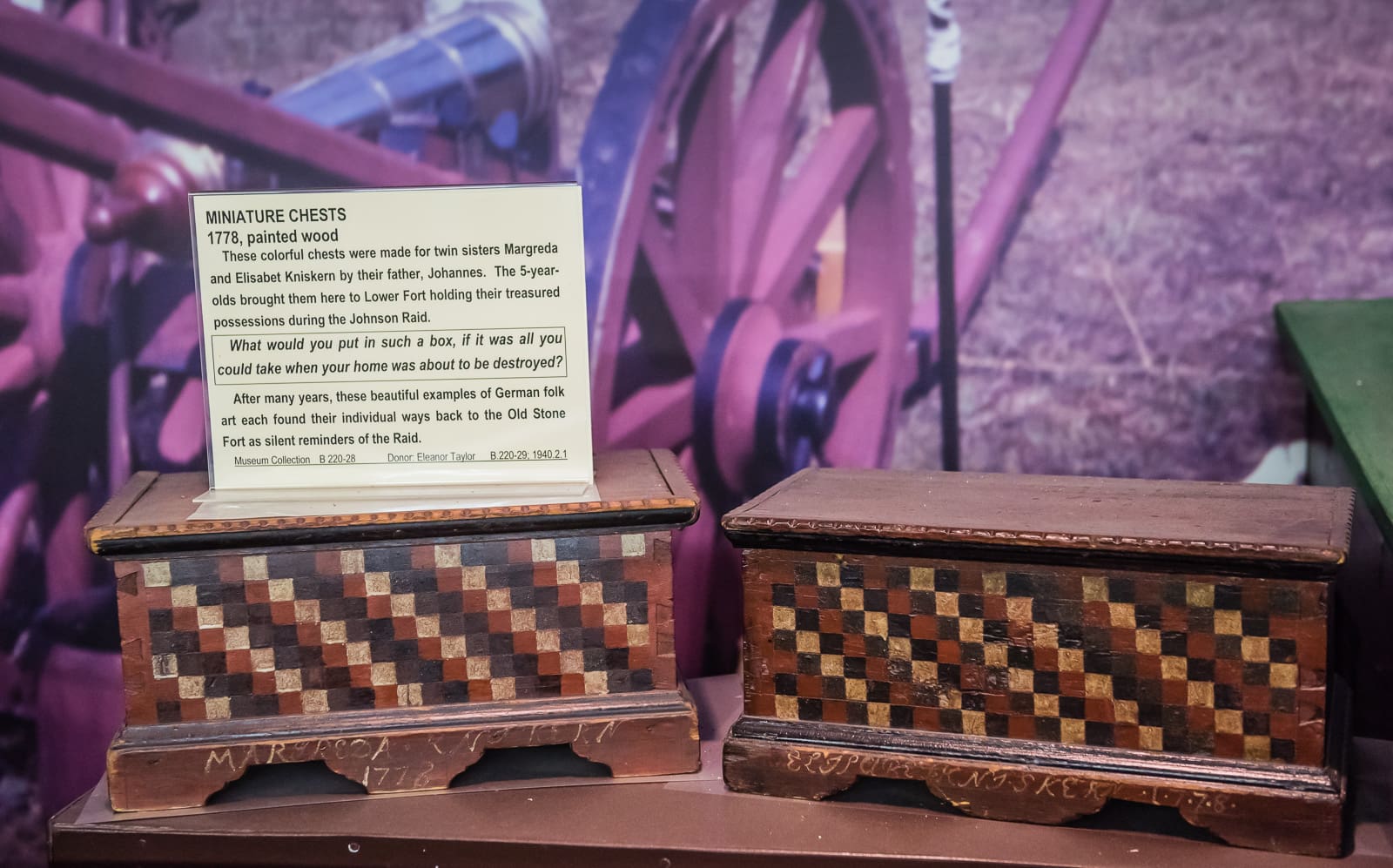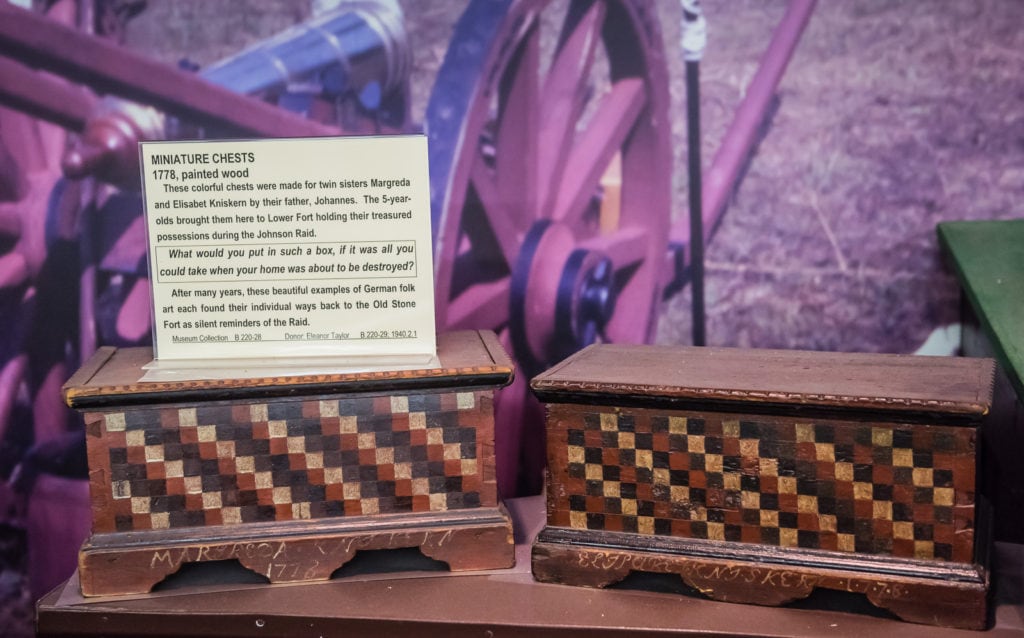 Almost as old are a set of miniature chests that once belonged to 5-year-old twins who sought shelter within stockade walls when the fort was attacked in 1780. These tiny chests would have held all of the girls' possessions as their farming family sought protection from Loyalist sympathizers seeking to disrupt rebel food supplies. Strangely enough, even though they moved away when they married out, both chests made their way back to the fort independently.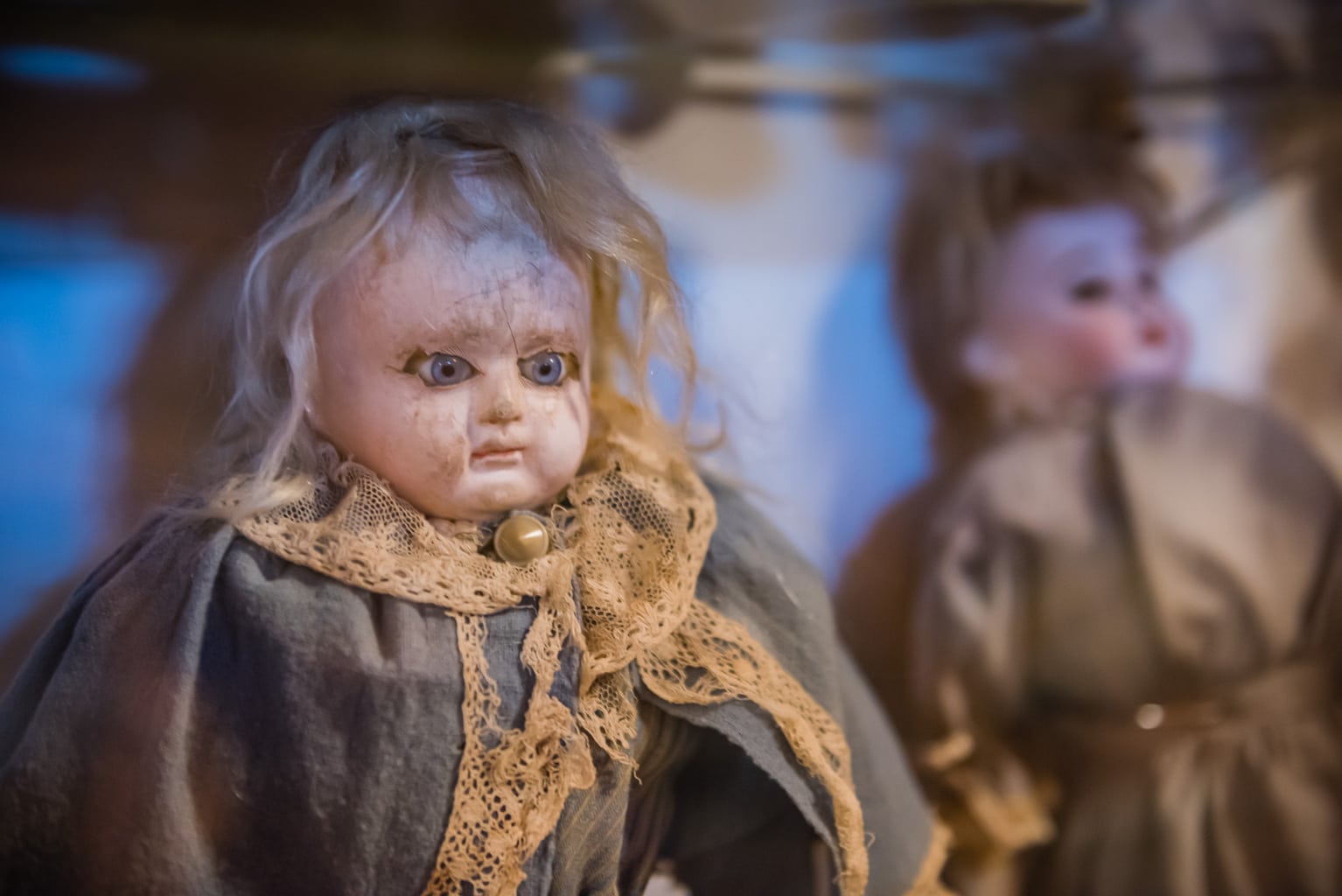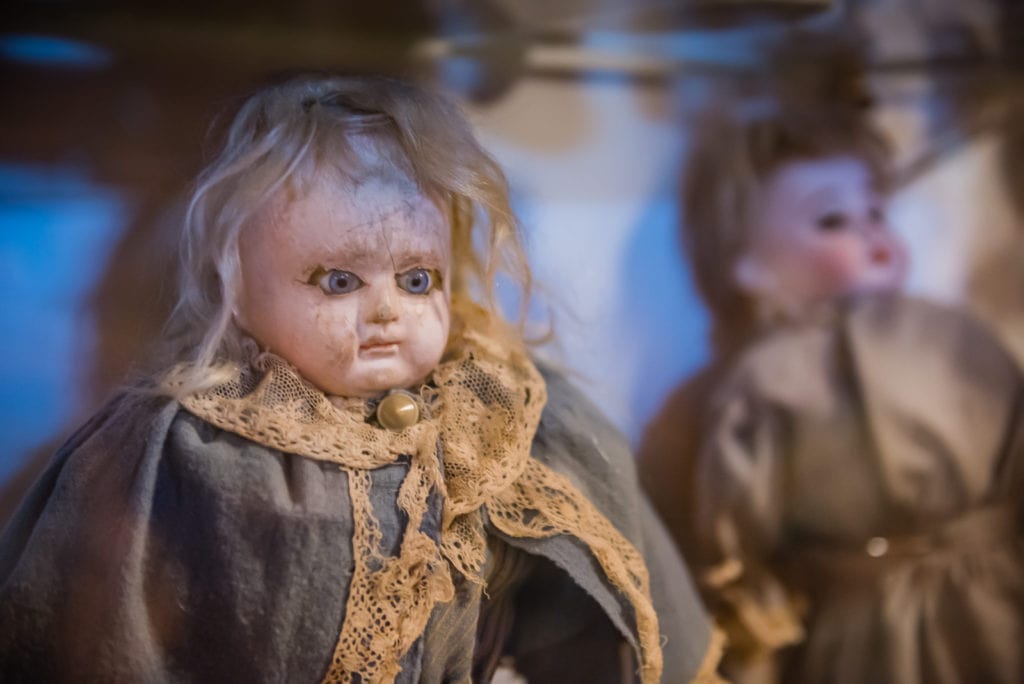 Children have been known to scream when they see the creepy doll that belonged to Evelyn McMahon in 1918. Kept captive in a glass case on the museum's second floor, where several visitors claim they've seen or heard ghosts, it's surrounded by cabinets holding collections ranging from jeweled buttons to a gory knife collection brought back from the Philippines by Major Abram L. Haines (1859-1914.)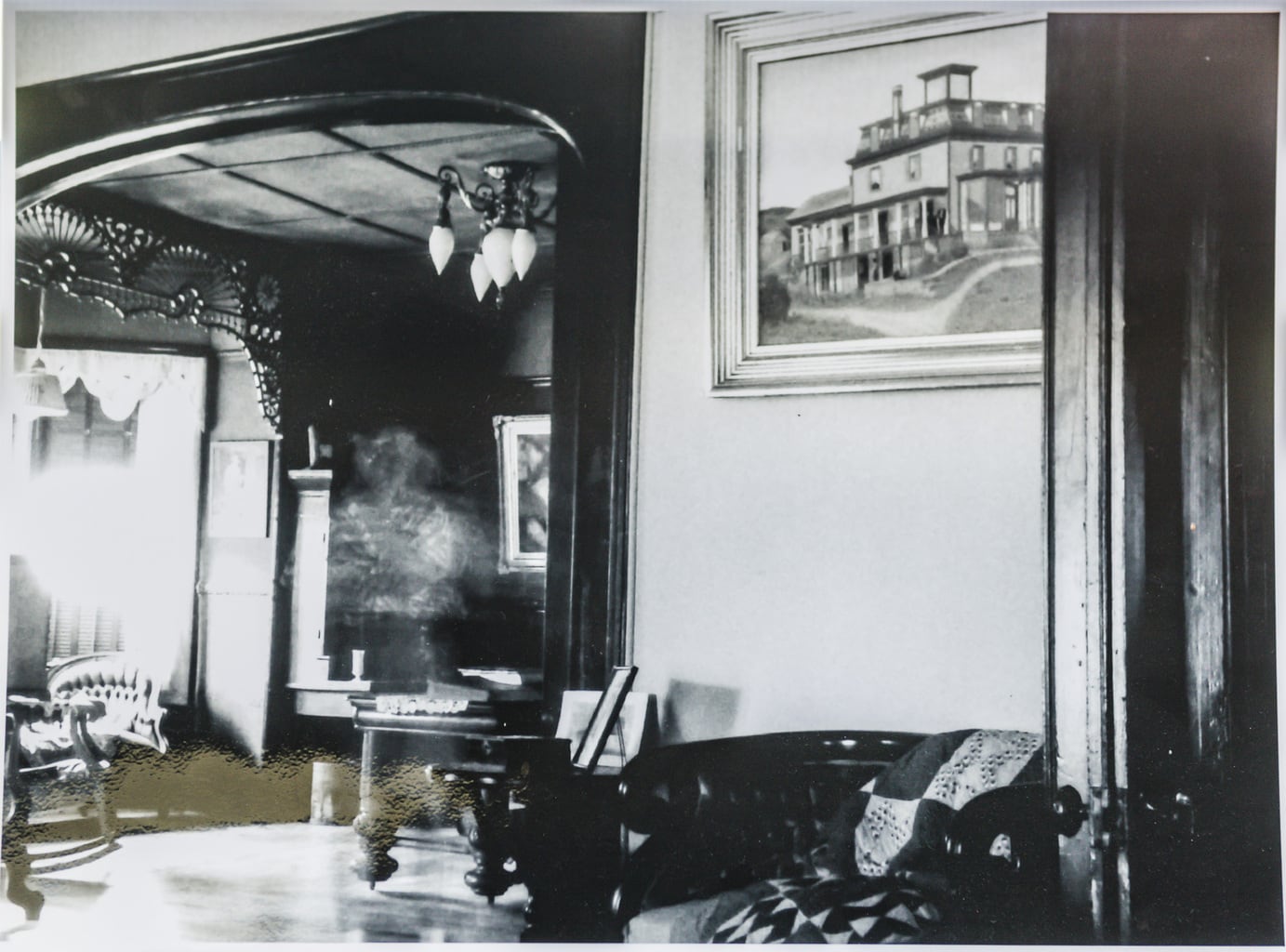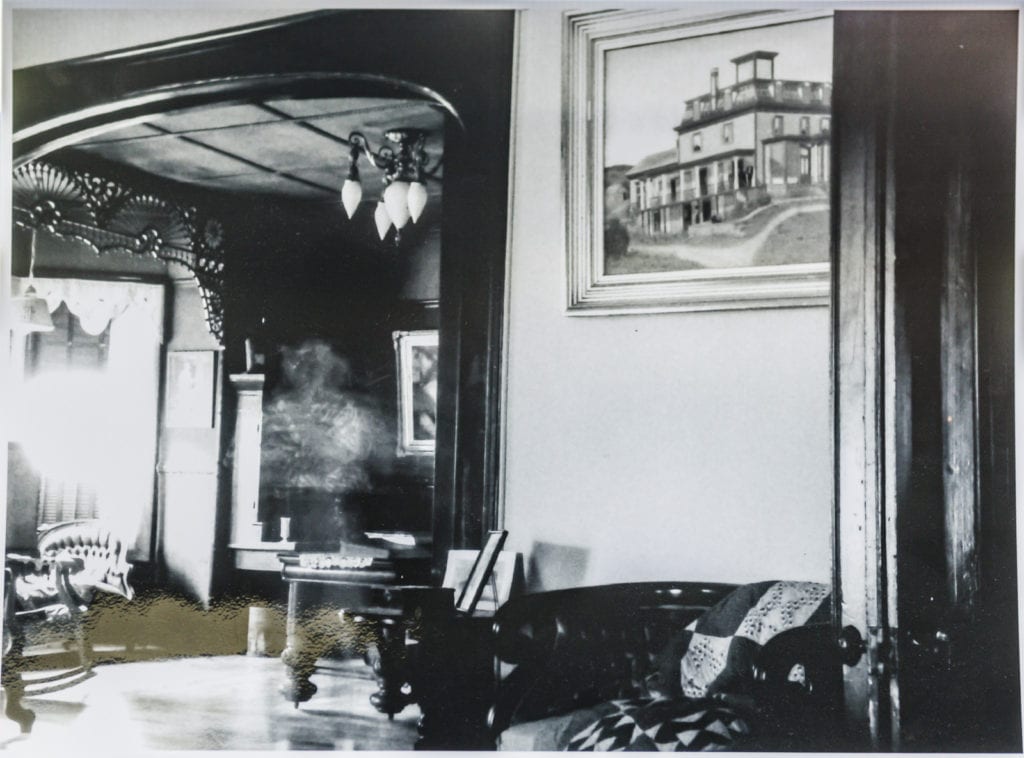 VISIT: Dr. Best House & Medical Exhibit – Middleburgh NY
For over a hundred years, two generations of the Best family, father and son physicians, resided at Dr. Best House & Medical Exhibit. Many question if they ever left. The Tri-City New York Paranormal Society uses the house as a training ground, regularly scheduling events such as "Paranormal Investigations" or "Victorian Post-Mortem Photography."
A walking tour of the house takes you through period rooms and stocked cabinets. The bathroom contains original toiletries, including a bottle of toilet water favored by Ursula Best. (Some folks claim to still smell violets in the house.) The kitchen holds tins of hundred-year-old corn starch and fruit cake but also serves as the transition from private home to medical offices.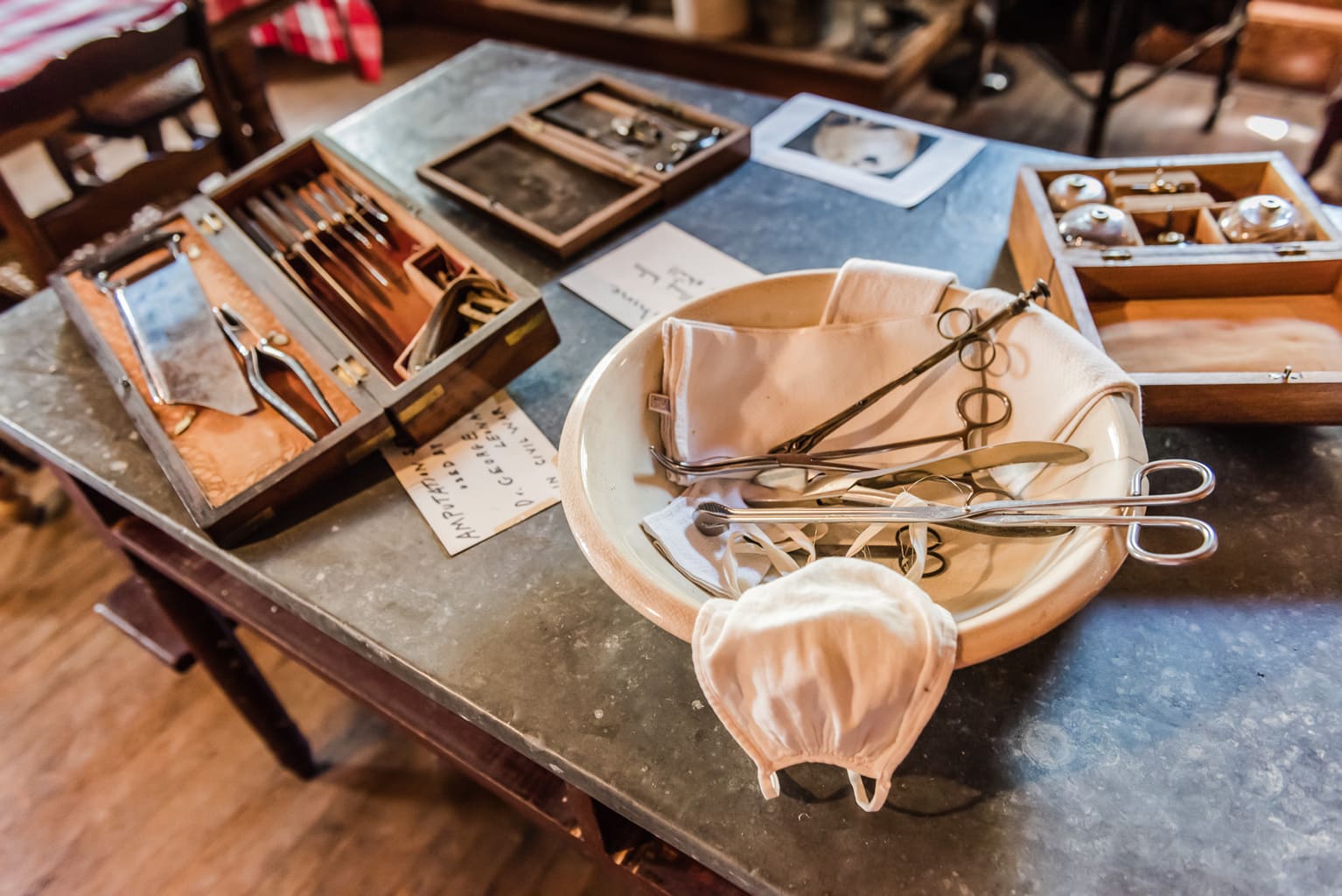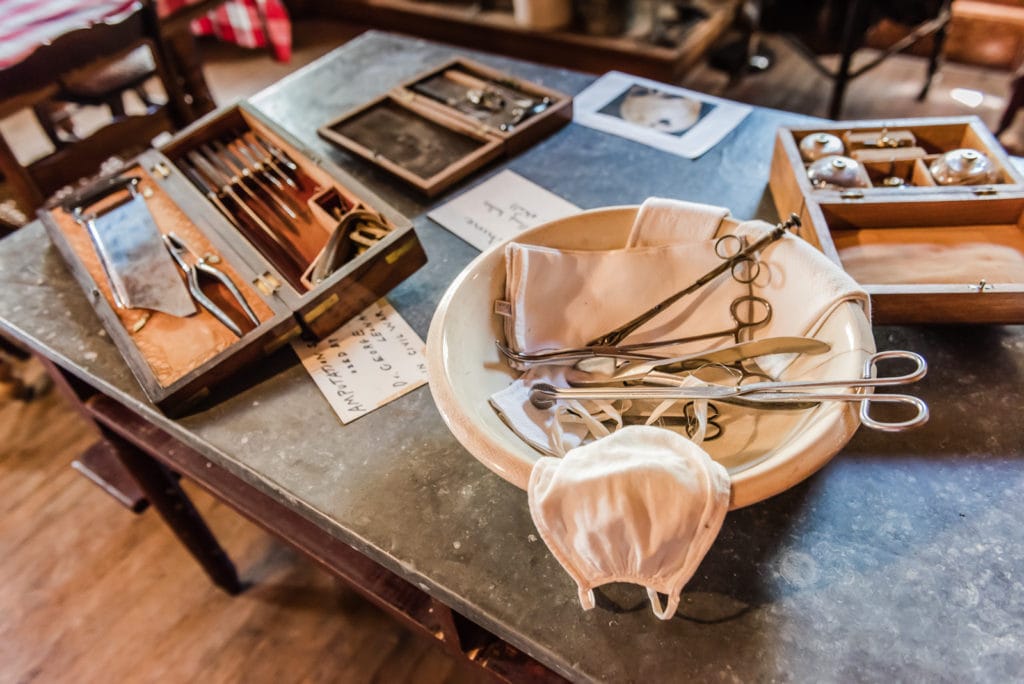 Surgical instruments appear at the ready on a kitchen table, next to medical gadgets that suggest the doctors were willing to try cutting-edge techniques (some more outlandish than others.)
Dr. Christopher Best was an innovator who was instrumental in bringing phone service to the region, and the family was the first to have indoor plumbing in Middleburgh. The collection features several interesting items, including one of the original X-ray machines from the era of Madame Curie.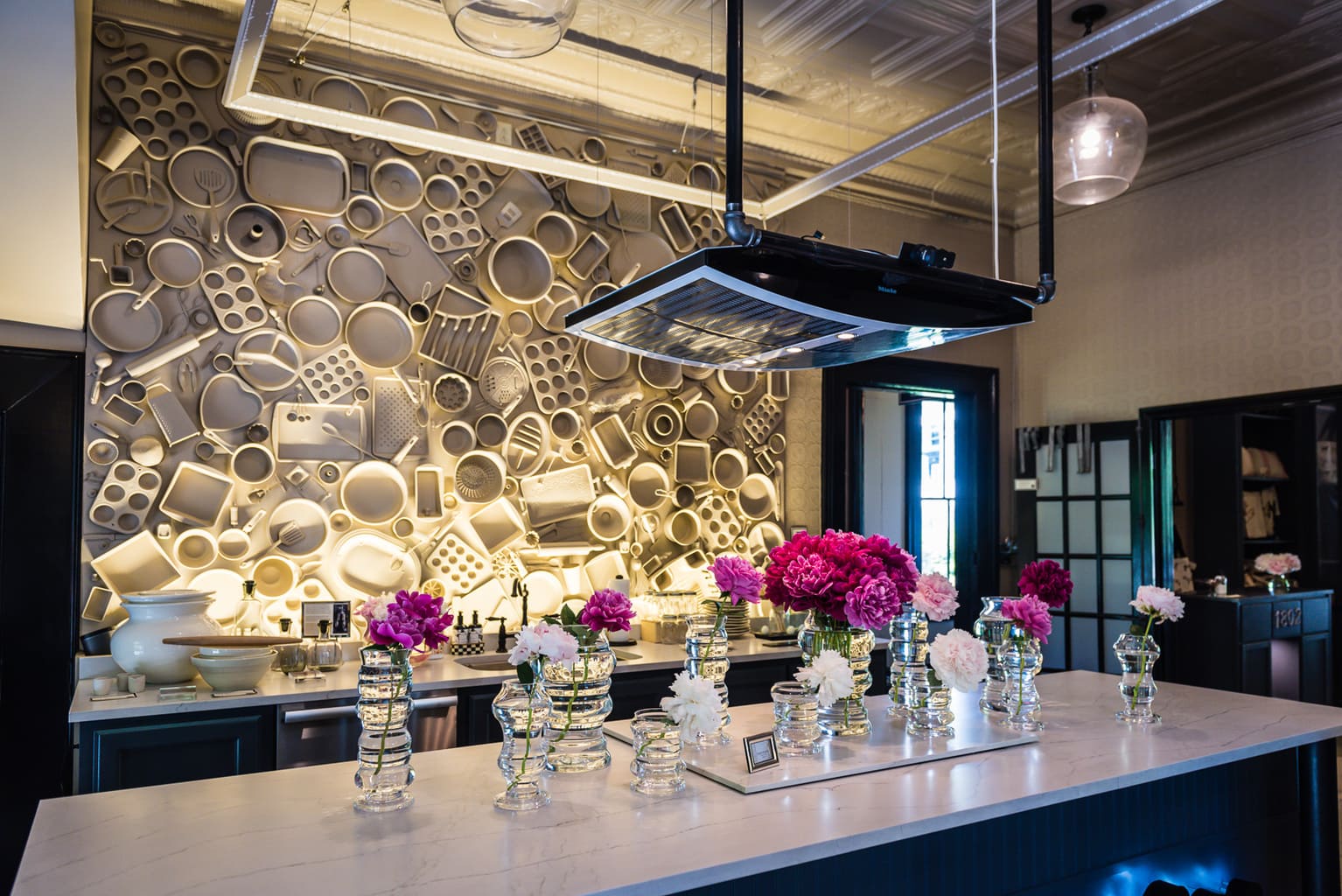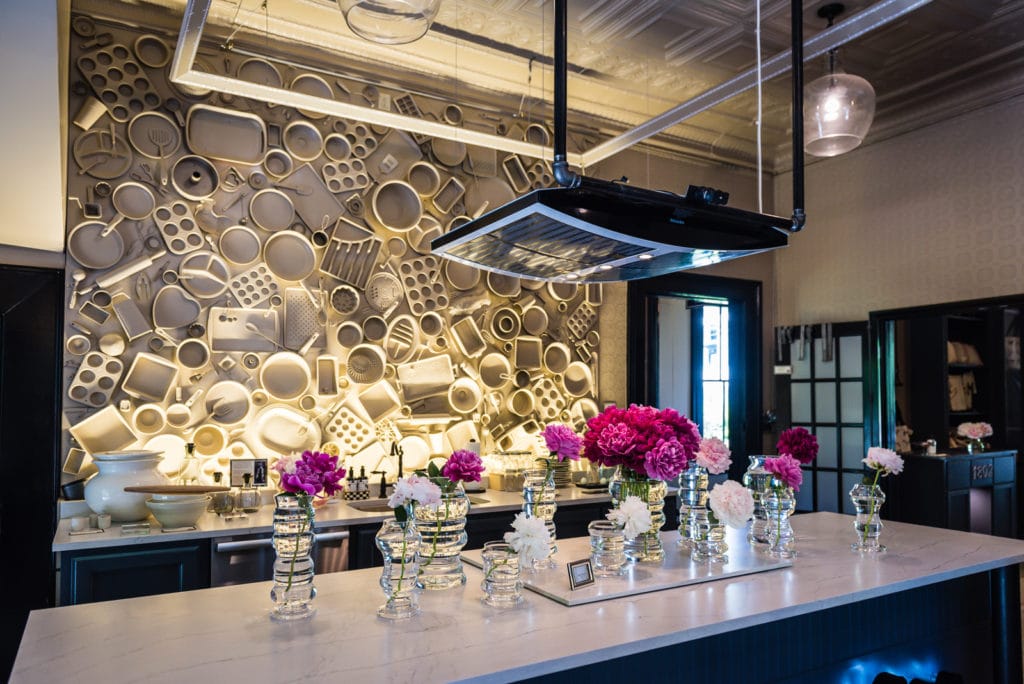 SHOP: Beekman 1802 Kindness Shop – Sharon Springs NY
Ten minutes before closing, two women dressed in nightgowns and bonnets entered the Beekman 1802 Kindness Shop, and announced that, "She is with you." The shop attendant never saw them leave, and to this day, can only imagine that they were ghosts who perished in the fire of 1911.
Today, the brightly-lit artisanal homewares shop made famous by "gay Green Acres" The Fabulous Beekman Boys reality TV show seems an unlikely place to find ghosts, but you never know.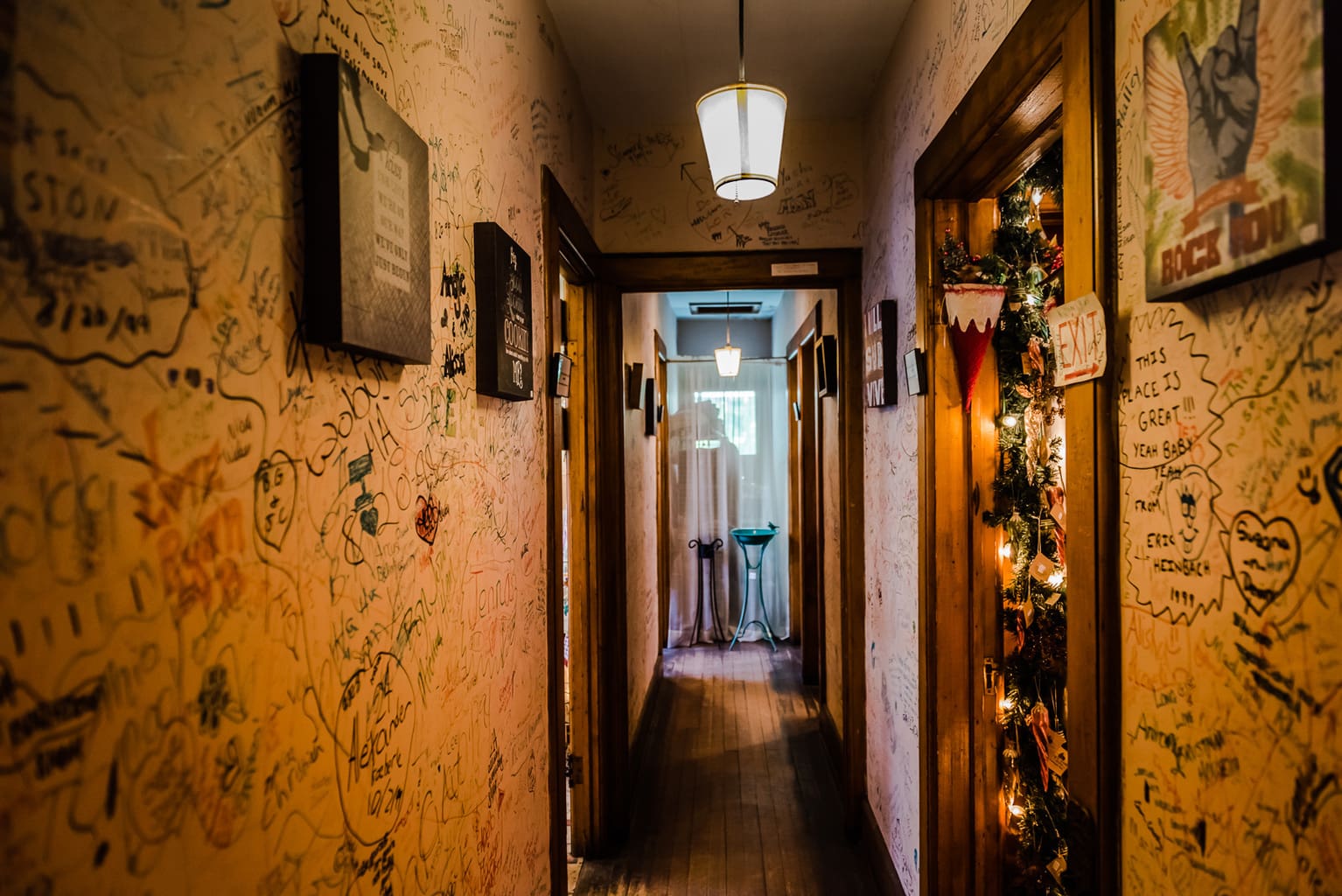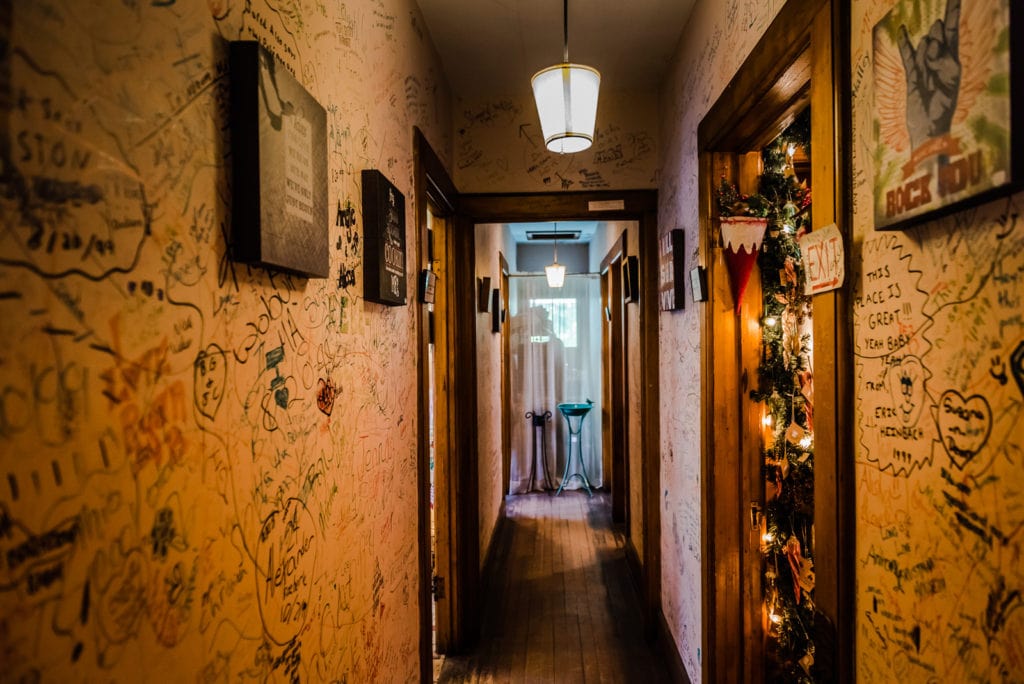 SHOP: Cobbler & Co. – Sharon Springs NY
Maureen Lodes, gift shop owner of Cobbler & Co. since 1994, claims to have felt the presence of poltergeists, especially in the former apartment of the original owner, milliner Florence Fonda. On one occasion, a lady trying on hats had her hair yanked by an unseen presence. On another occasion, the air suddenly chilled and glasses exploded. Little girls claim to play with invisible friends on stairs. And almost daily, lights left off are found on.
EXPLORE: Landis Arboretum -Esperance NY
As far as we know, there are no ghosts at Landis Arboretum. But you can find night owls (of the feathered sort) along trails in Old Growth Forests. In addition to the forest, there's a Native PLants Trail, Sculpture Garden, and Meditation Garden. Open year round dawn to dusk, check the events calendar for the Full Moon Music Series, Star Parties, and other (day) or nocturnal events.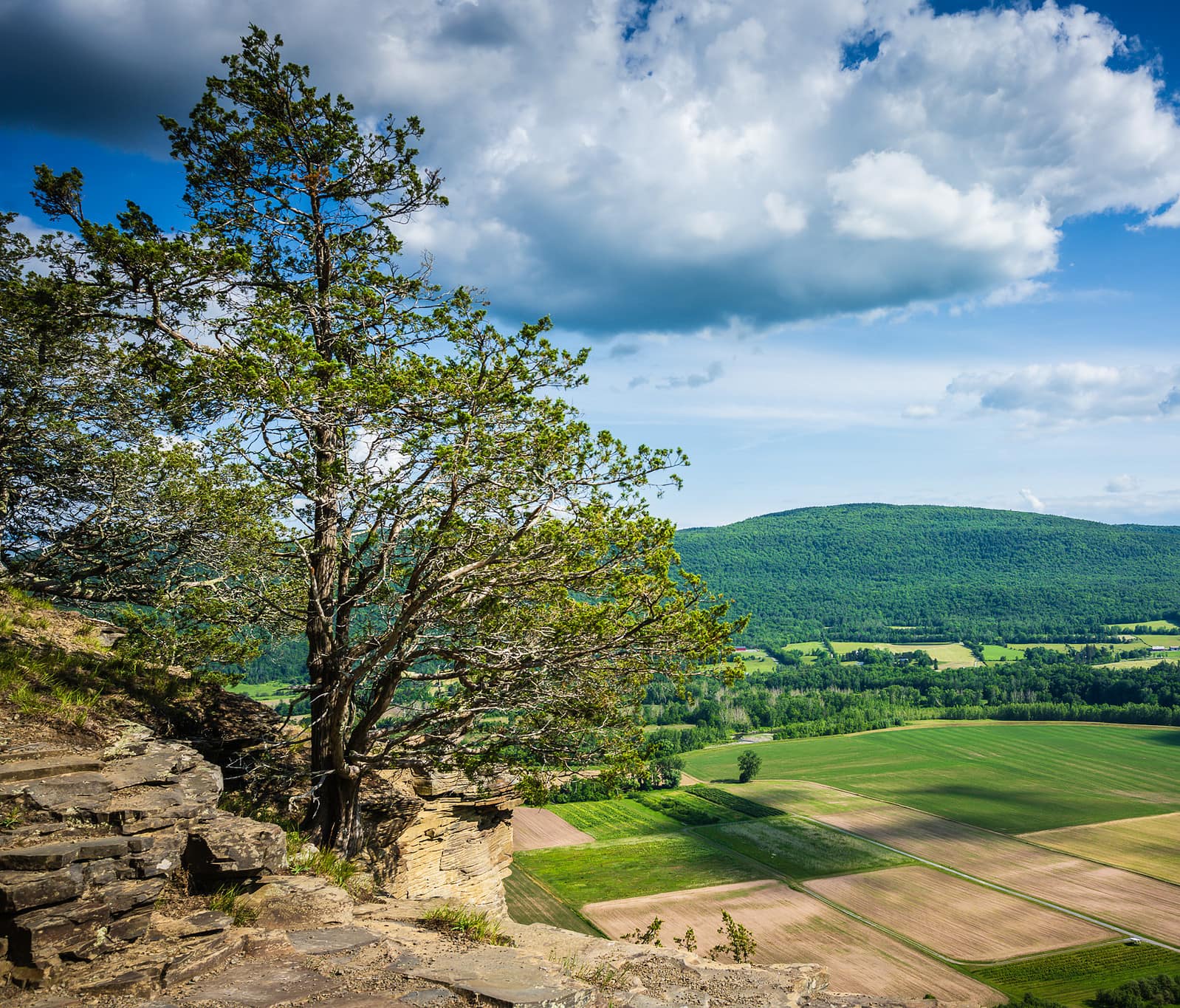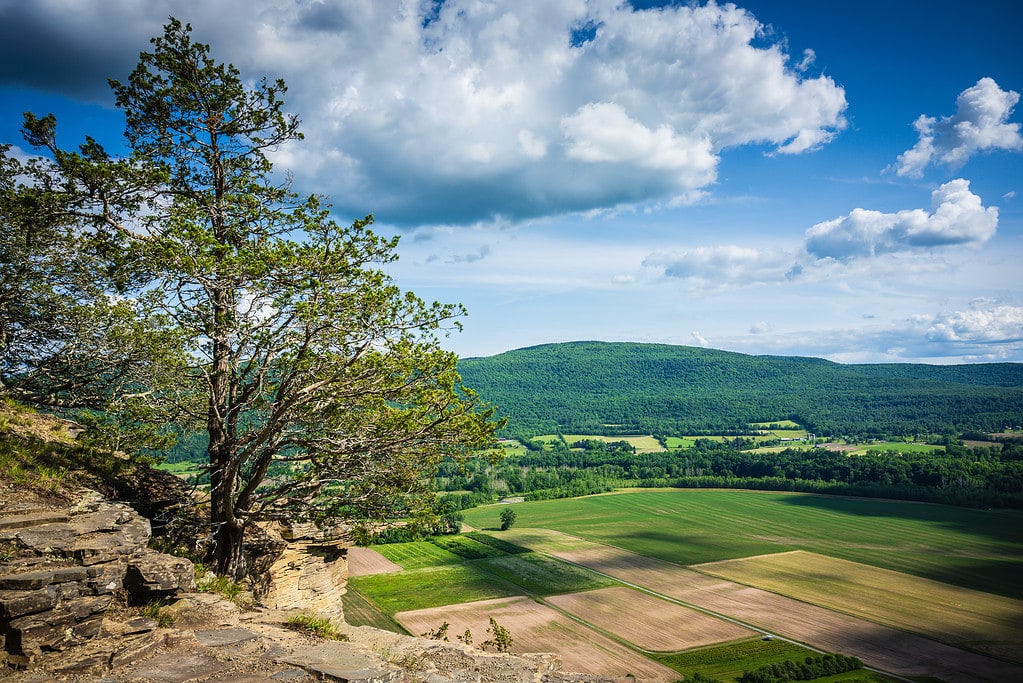 HIKE: Vromans Nose Nature Preserve
One of the more beautiful hikes in Schoharie Valley, a hike to the summit takes you to a spectacular overlook encompassing the fertile lands once known as "America's bread basket." Local legend says that Saratoga Battle hero Timothy Murphy fell down Vroman's nose holding two pitchers of milk, without spilling a drop.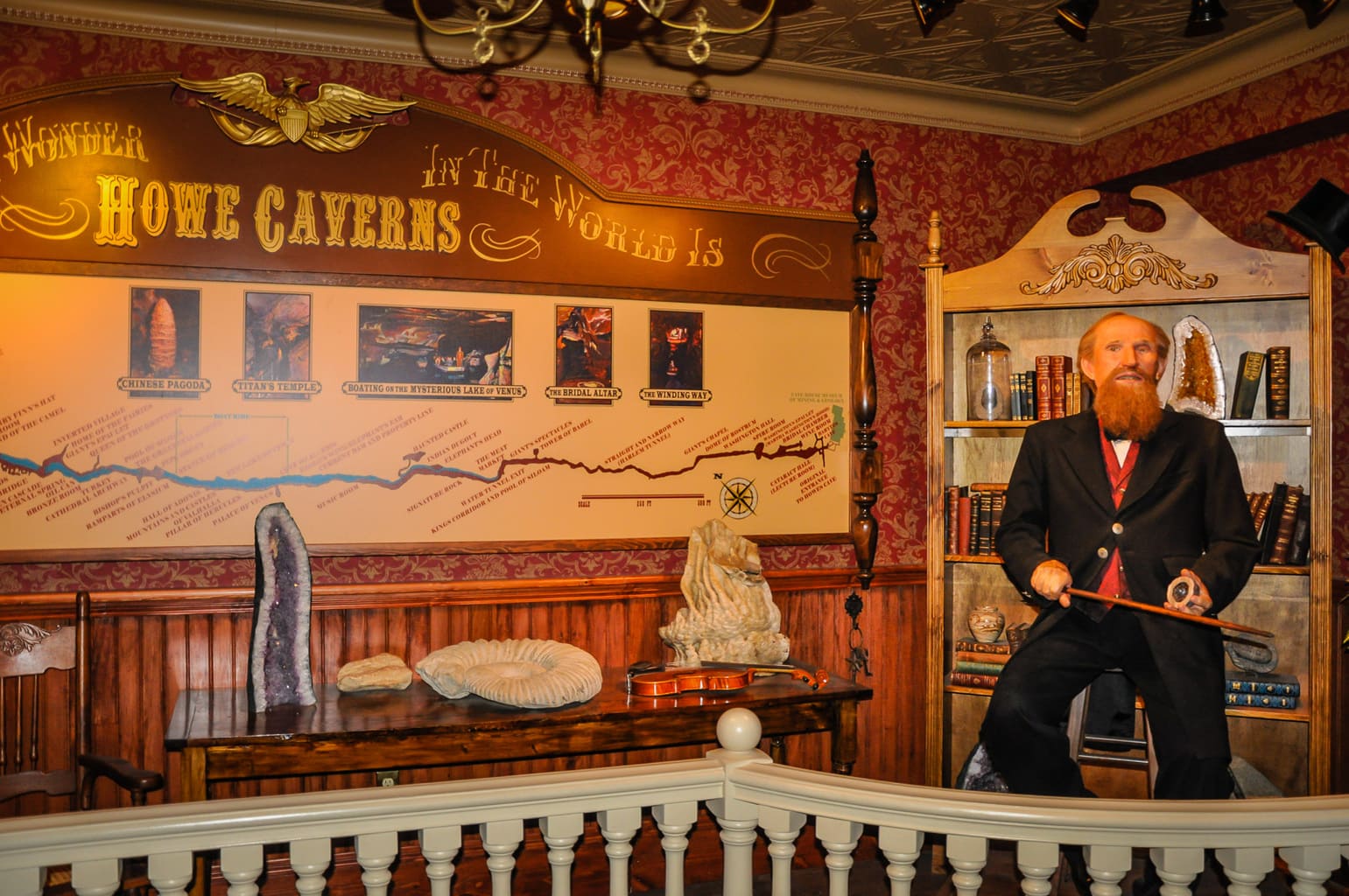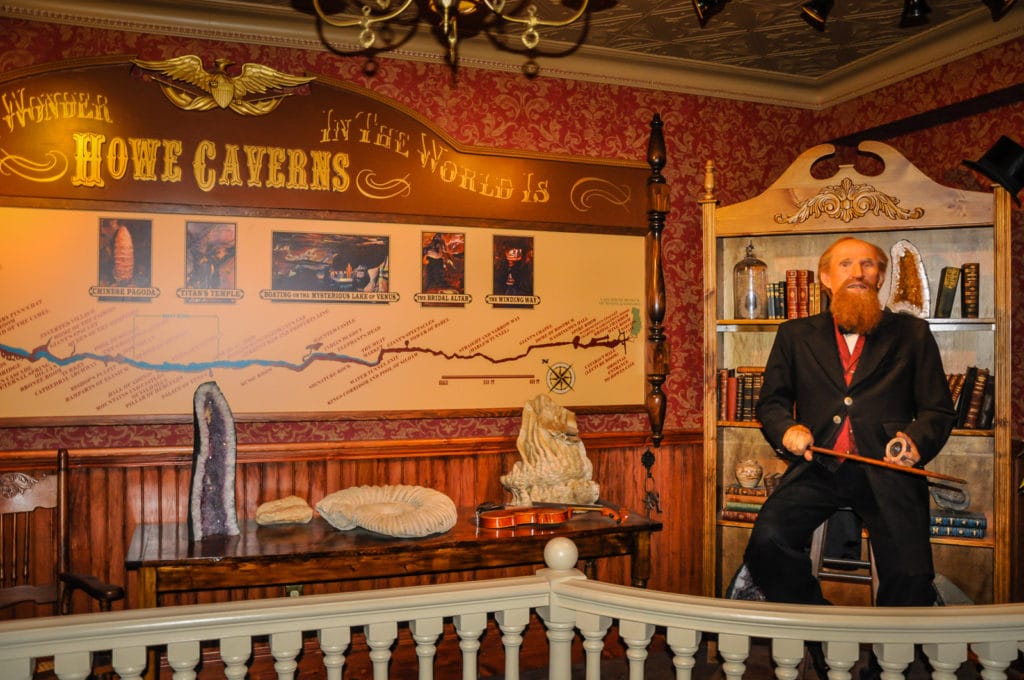 TOUR: Howe Caverns
In the early 1840s farmer Lester Howe's cow, Millicent, found the entrance to the cave. A year later, Lester opened Howe Caverns to the public, thus beginning one of New York State's most popular and longest running tourist attractions. Today, the truly fearless–who don't mind knowing that early miners died excavating cave routes–can opt for the after-hours Lantern Tour.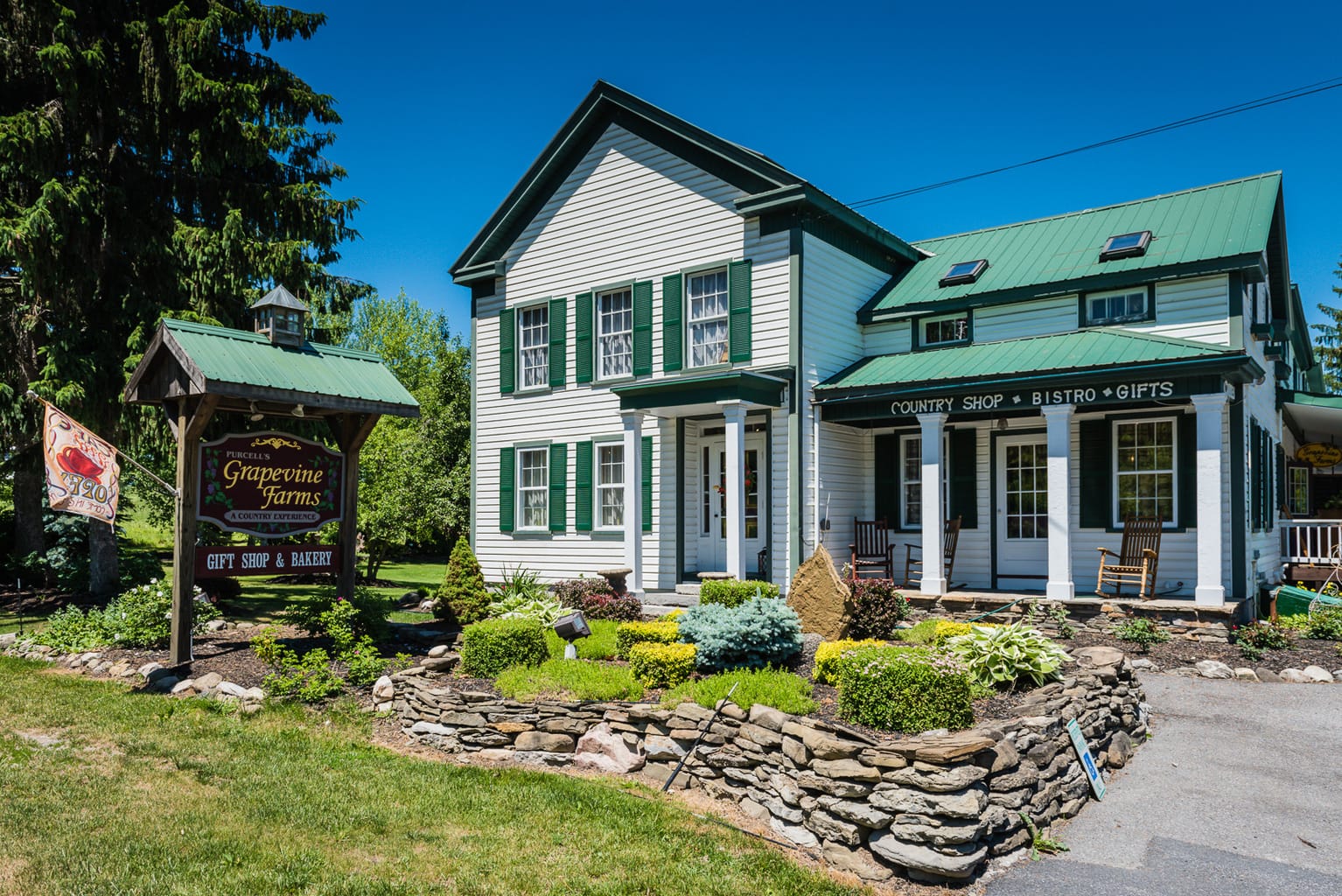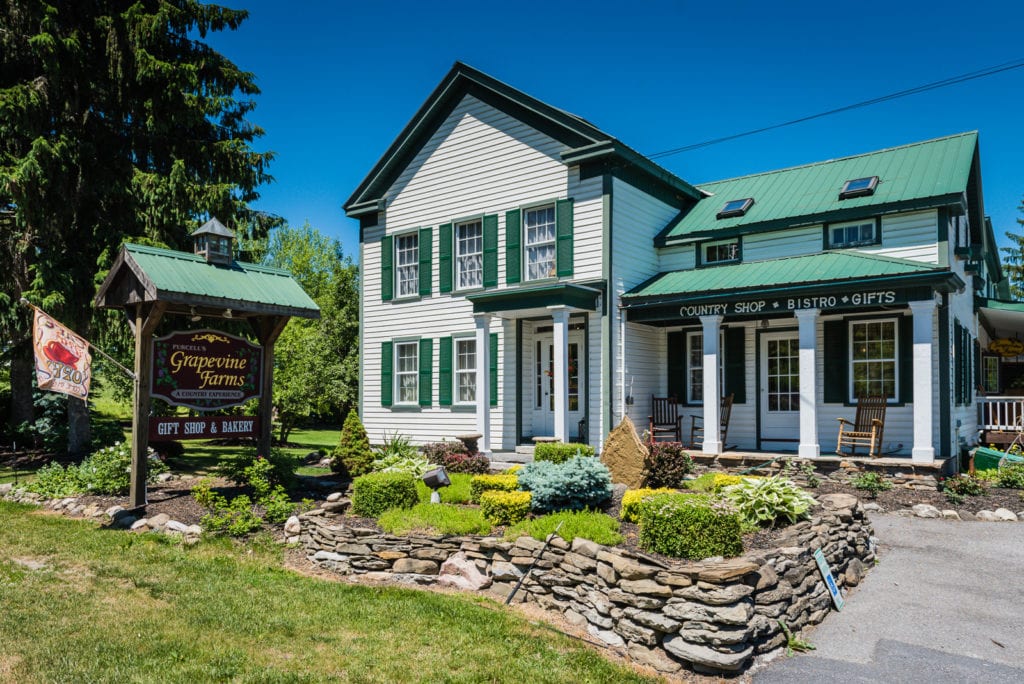 Where To Eat In Schoharie County
BREAKFAST/LUNCH: Black Cat Cafe – Sharon Springs NY
Some folks hear boards creaking in what used to be a boarding house, a water douser swore he saw an old Jewish gentleman making tea in the corner. Better known for its its cooking classes and dinner clubs, the Black Cat Cafe is a popular spot for brunch.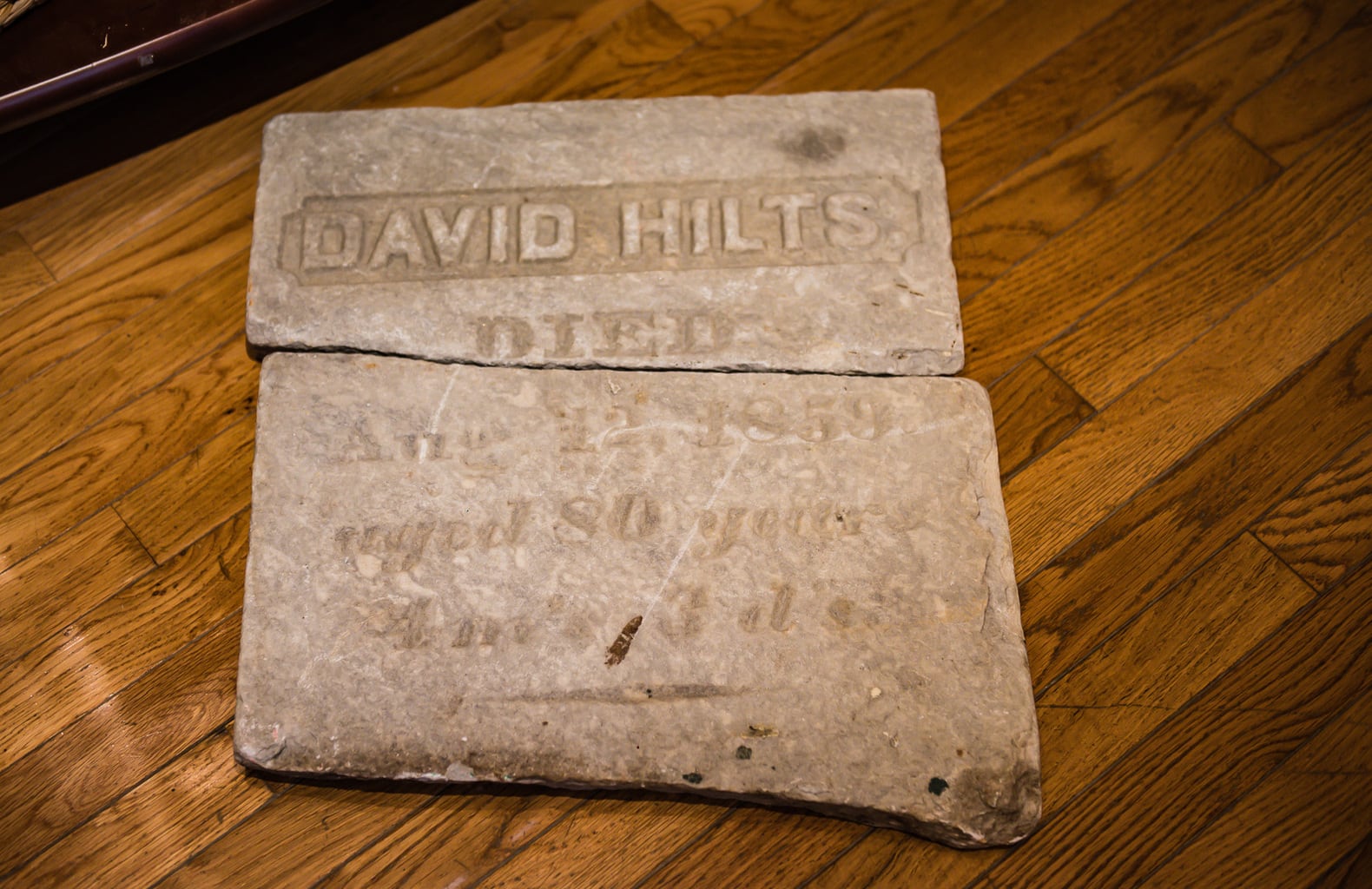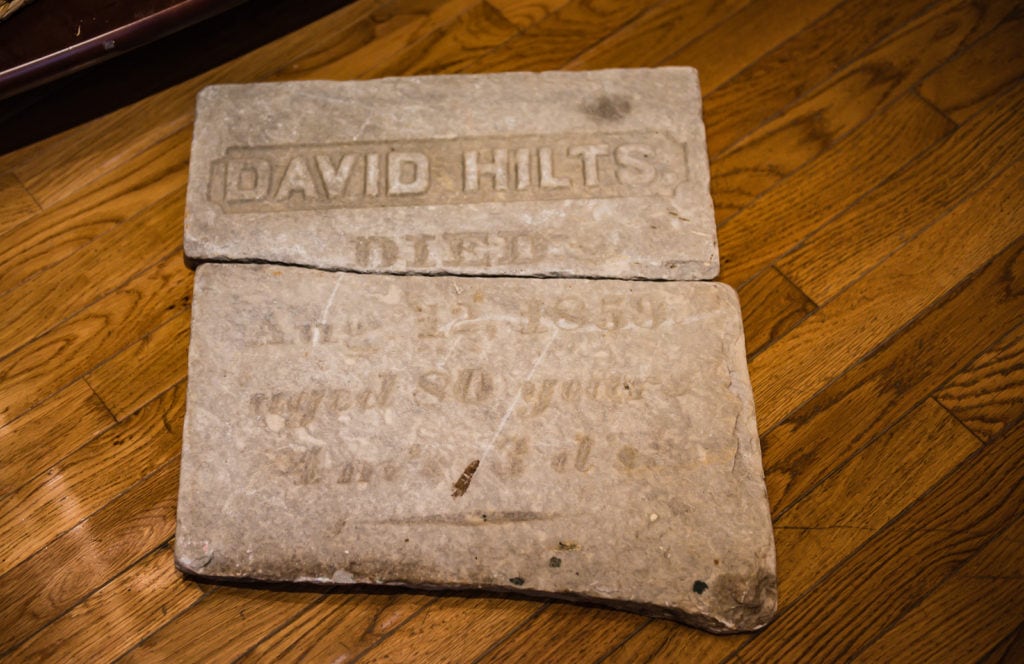 BISTRO/WINE CELLAR: Grapevine Farms – Cobbleskill NY
When newlyweds Tim and Tracy Purcell were clearing out the abandoned 1850s farmhouse that they had just purchased, they joked, "Gosh wouldn't it be funny if we found graves." Well, no one was laughing when they found graves on the land and a tombstone in the garage.
They contacted Psychic Katie Hilton to find out if they should move the headstone. She told them that farmers often moved burial stones to mow lawns, and that David Hiltz, the spirit in question, preferred to remain indoors.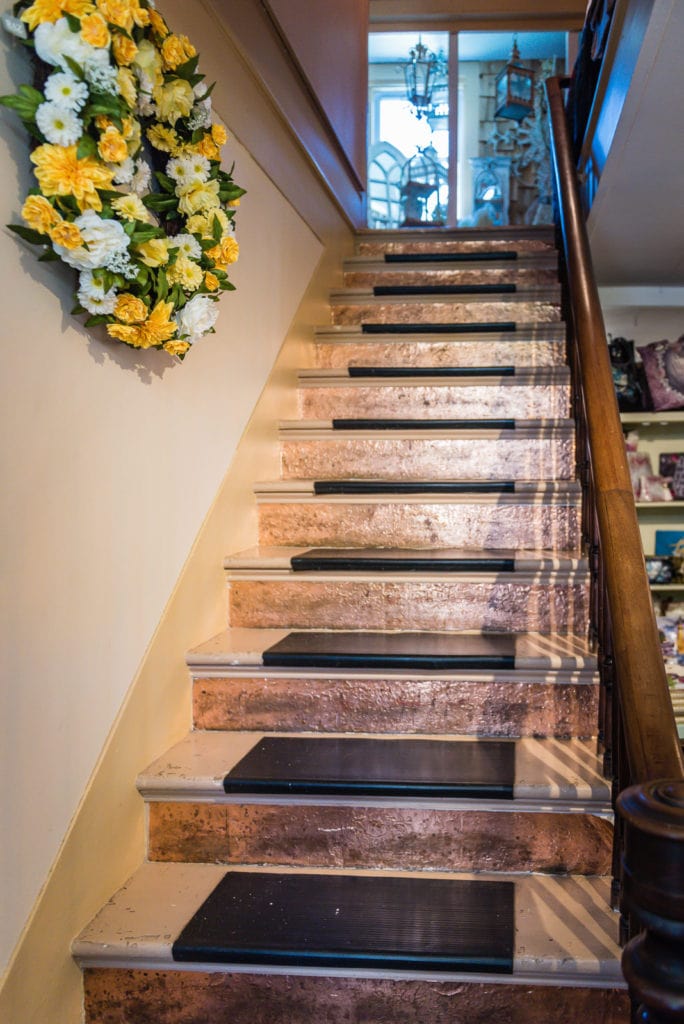 The Purcells have not seen the apparition, but customers claim to have heard voices, and more than one visitor believes that a ghost saved them from falling on the stairs. Several have seen a man at the top of the stairs.
The spirits seem to be happy with the new occupants. Since the purchase in 2002, Grapevine Farms has grown into a bistro, bakery, wine cellar, and gift shop. The award-winning chicken salad is a must-try, while the well stocked wine cellar carries a full range of New York wines and spirits. Wine sampling is free, and there's a new tasting sheet each month.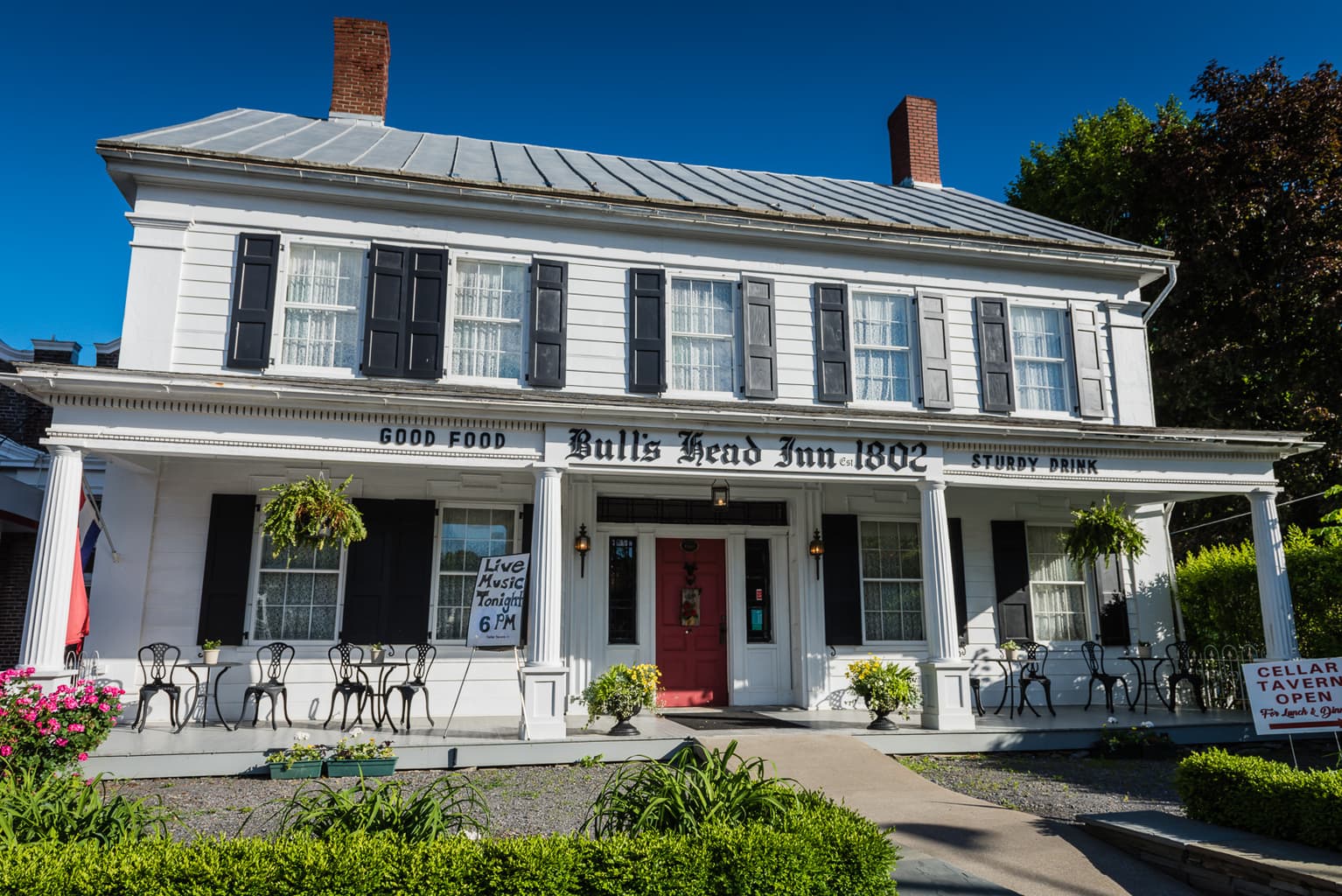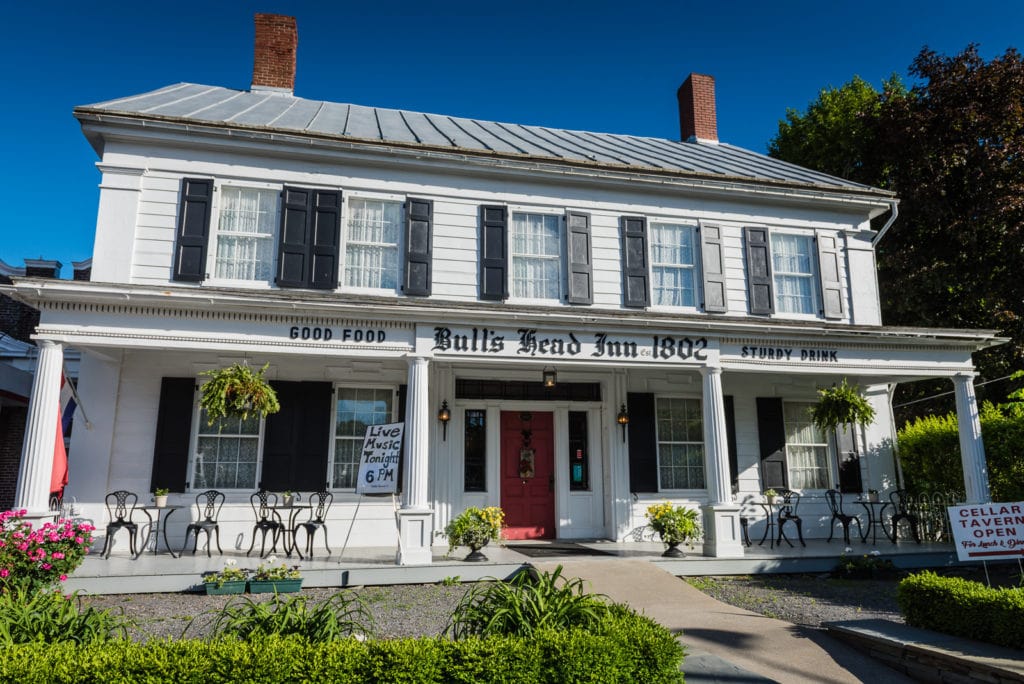 RESTAURANT/CELLAR TAVERN: Bulls Head Inn – Cobbleskill NY
Built in 1802 to serve turnpike traffic, Bulls Head Inn is one of Schoharie County's oldest buildings, and even so, it was constructed on the ruins of log cabins that weathered the French & Indian War and the American Revolution.
And although this might suggest a long line of interesting inhabitants, the one that stands out is Mrs. John Stacy, an upstanding member of the Women's Christian Temperance Union who was married to a notorious drunkard.
It's said that ever since a Cage Bar was installed in her former bedroom, she has made her displeasure known by slamming doors and sending utensils flying across the room.
Other Cobbleskill residents have been much more welcoming. Community donations supplemented expensive renovations necessary after Hurricane Irene devastated the region in 2011. Bulls Head Inn received original street pavers from 1910, wood from a County Fair, and the bar was constructed from wood salvaged from a torn down silo. Local students reproduced the original shutters in a high school shop project. And Landis Arboretum specced out what was authentic and did all the plantings.
Steve Larson, of Adelphi Paper Hangings (whose wallpaper reproductions can be found in the White House,) spotted an 1820s design fragment in one of the Inn's closets. He donated his services to produce and press the hand wood block wallpaper now seen in the main dining room, and now the pattern "Bulls Head Medallion" can be purchased directly from Adelphi's catalog.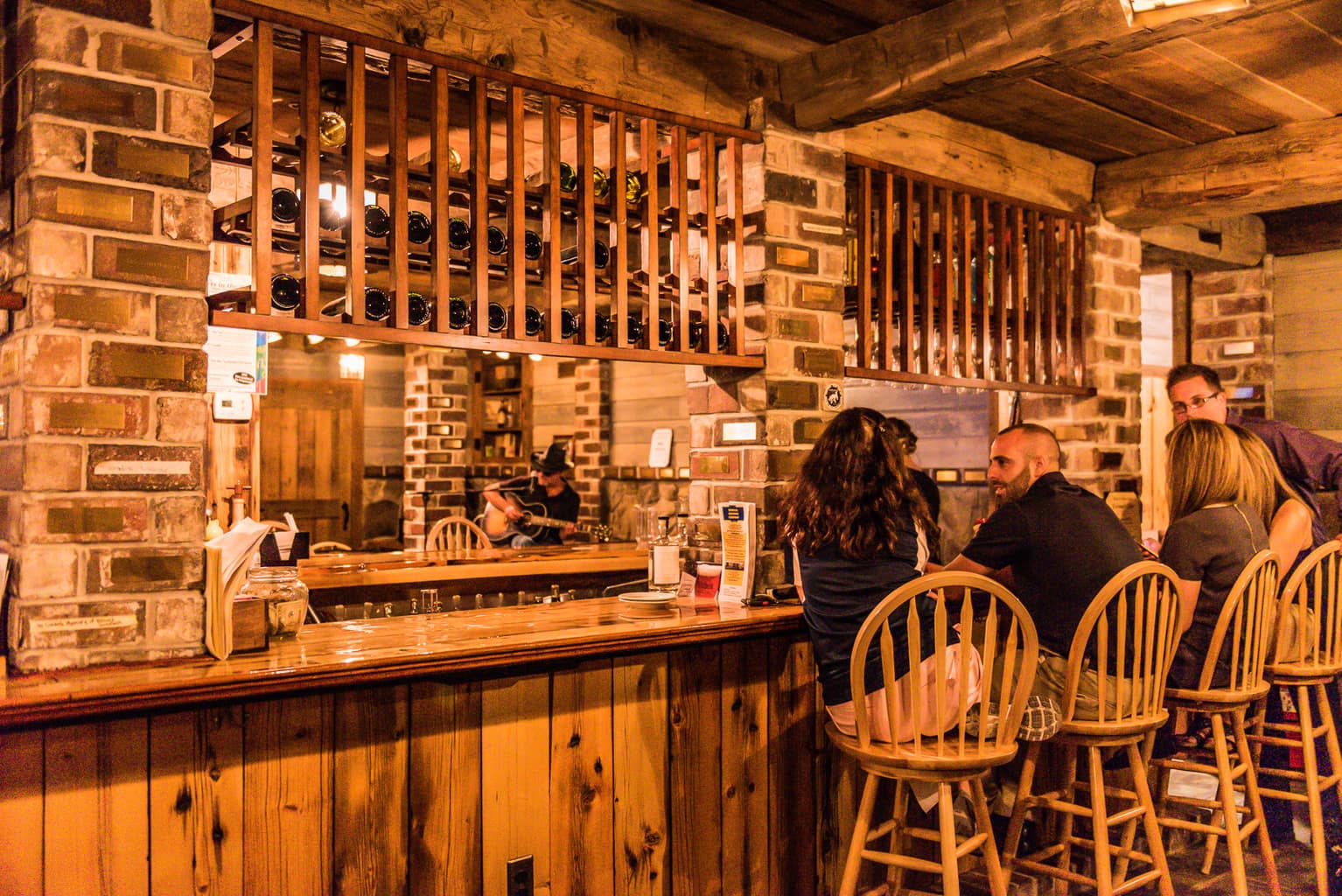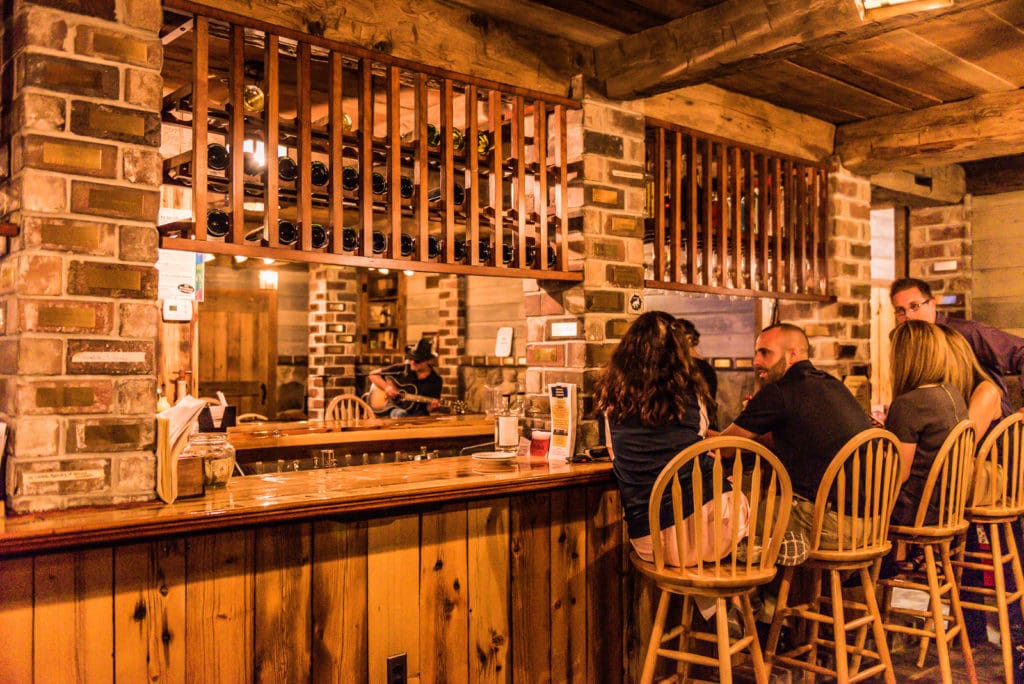 This attention to detail and community spirit seemed to take a decided turn to the weird when a guest commented how clever it was to have bathroom attendants costumed in period dress. According to owners Chris Guldner and Mary Sagendorf, there were no bathroom attendants.
SNACK: Schoharie Valley Farms/The Carrot Barn – Schoharie NY
Drop in at Schoharie Valley Farm's Carrot Barn for seasonal fruits–strawberries in June, apples and cider donuts in autumn–and or pick up pick up picnic sandwiches for local hikes. Or stay at the cafe and enjoy made-from-scratch soups and scrumptious bakes goods.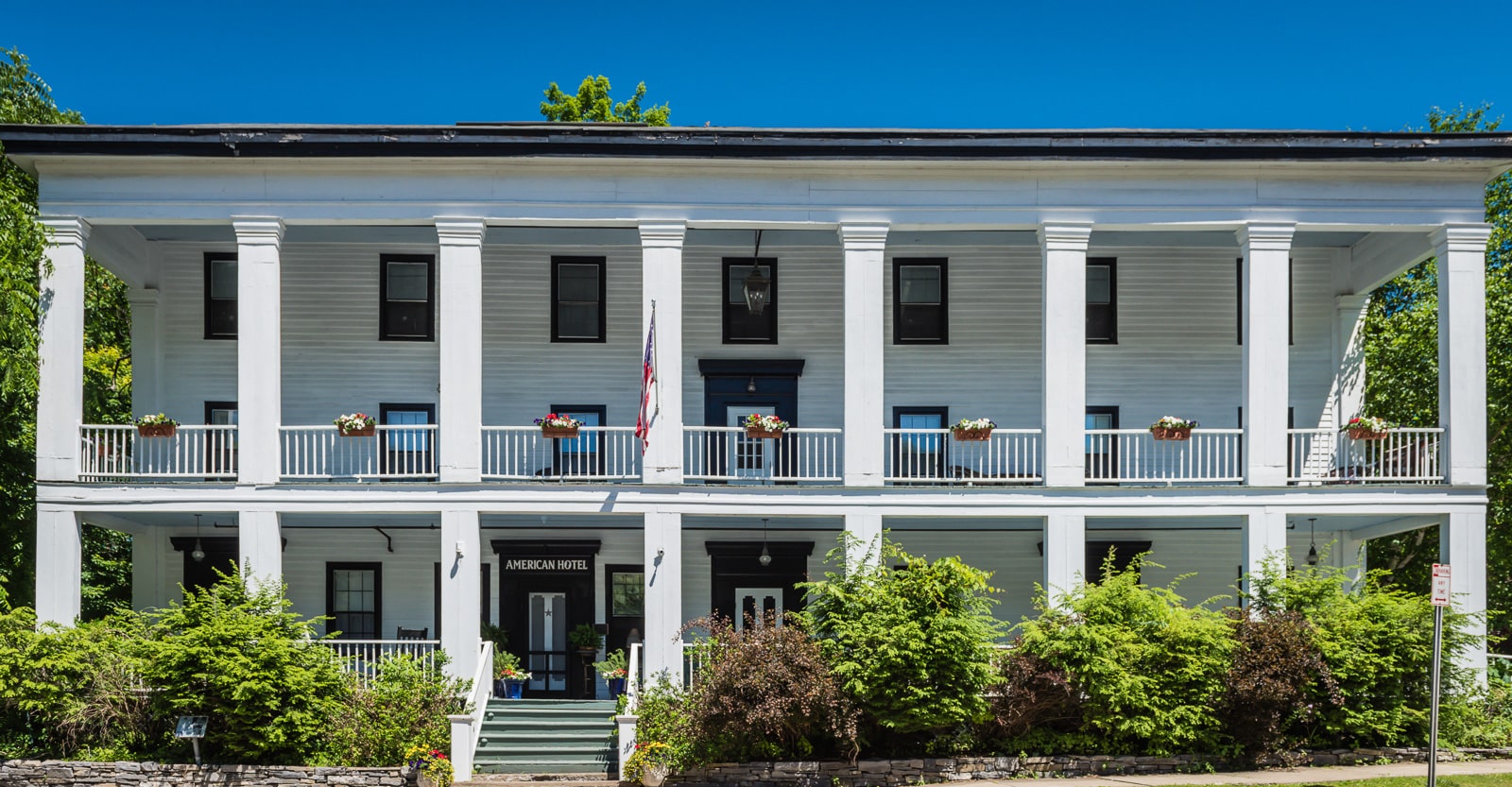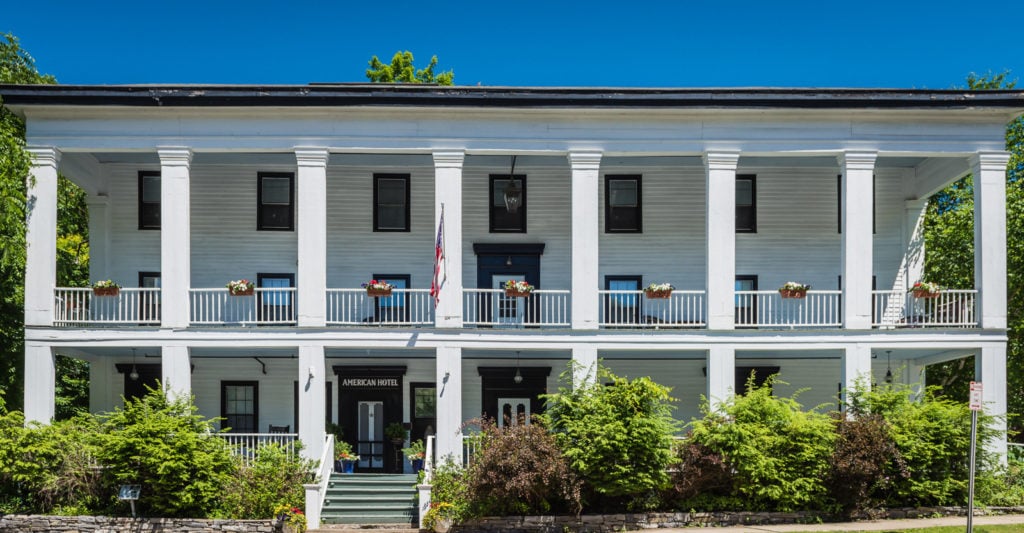 Where To Stay In Schoharie County
STAY: The American Hotel – Sharon Springs NY
Sharon Springs' reputation for healing waters can be traced all the way back to the Iroquois, although the village's popularity waxed and waned over the years. By the 1920s to 1960s, self-catered boarding houses called kuchaleyans drew Jewish visitors–a trend that benefitted from Germany's WWII medical care reparations to Holocaust survivors which included therapeutic spa vacations.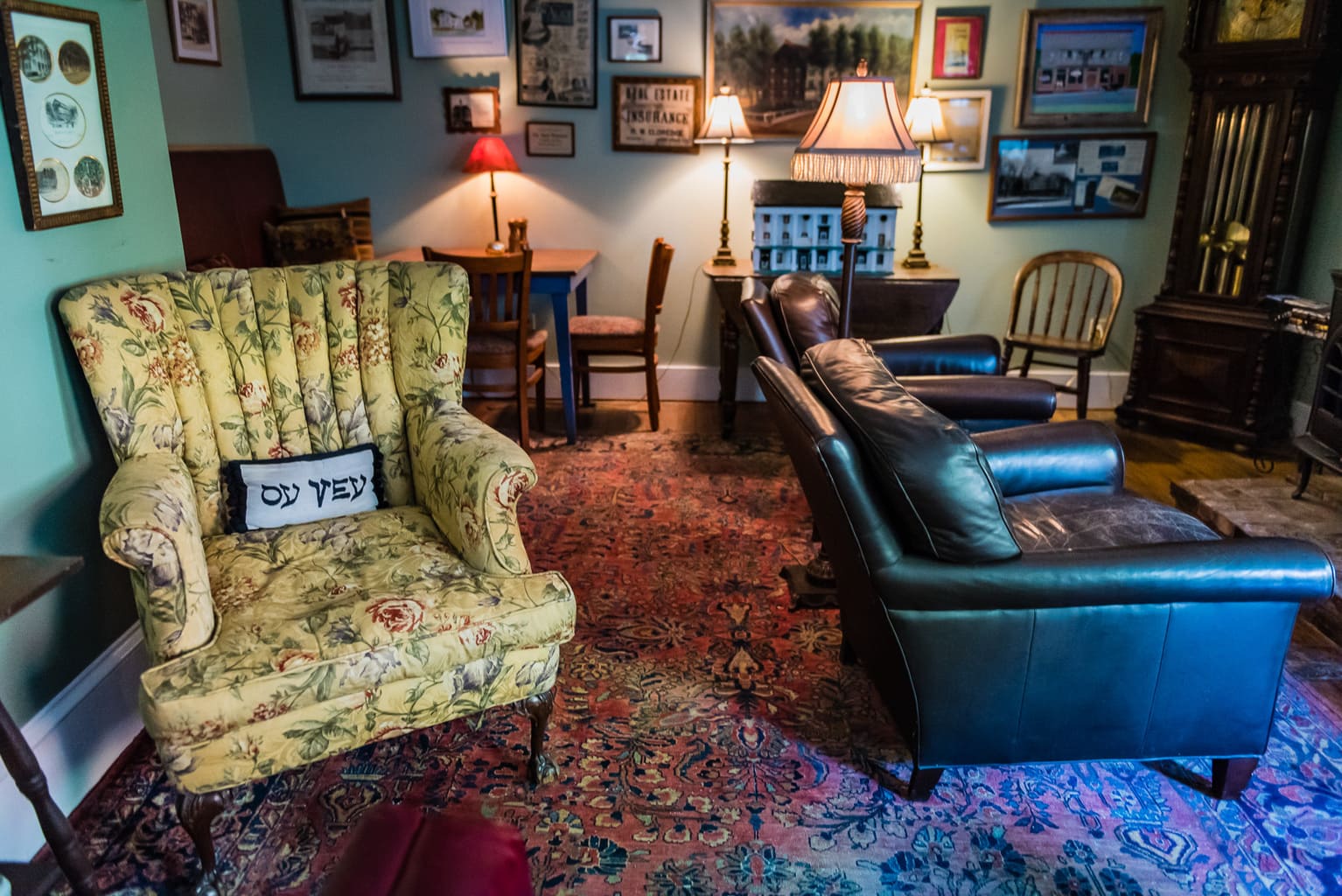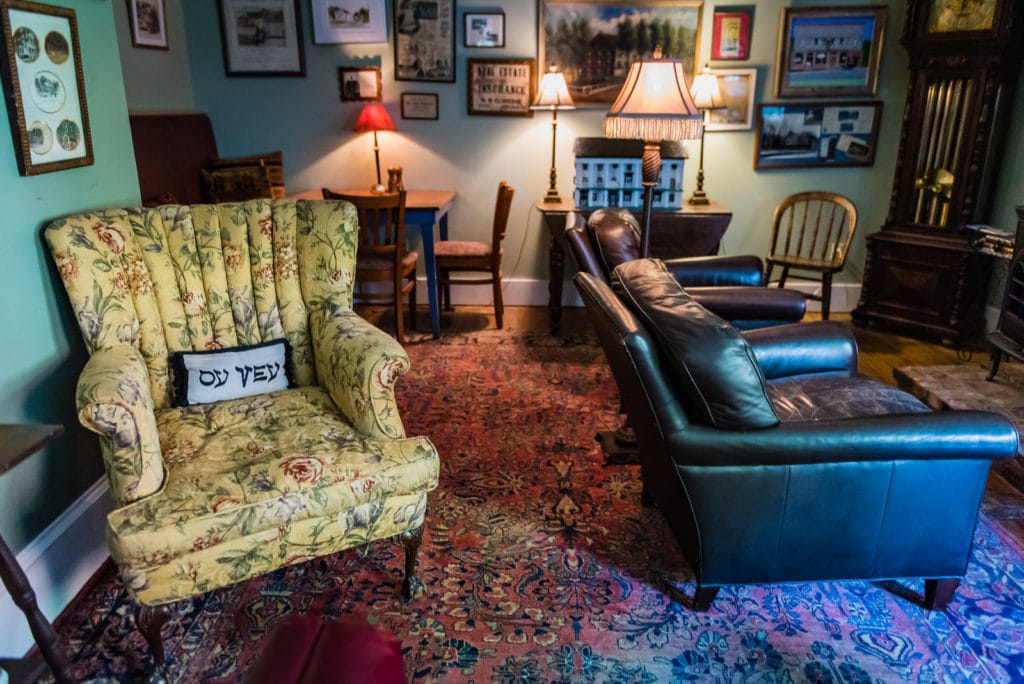 By the time the new owners opened the newly renovated American Hotel in the early 2000s, the building had seen a number of guests come and go, with just a few lingering on. One spirit, a rabbi who remained angry with his son in law, was inciting all kinds of bizarre behavior in the occupants of Room 1.
Luckily, another guest who happened to be an Alabama Native American medicine woman, explained that they could send him on his way by asking him to leave and promising to keep a pillow to remember him by.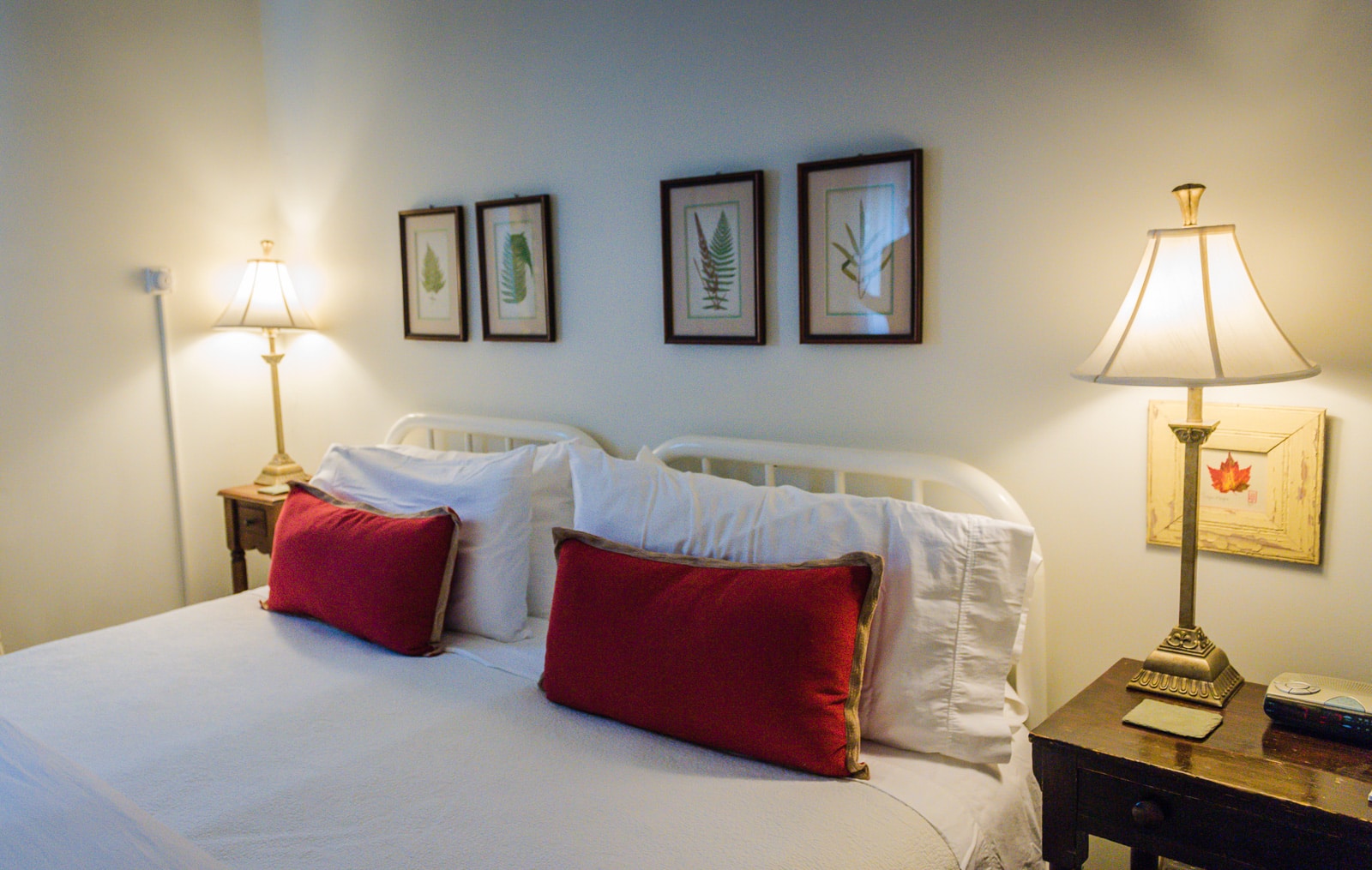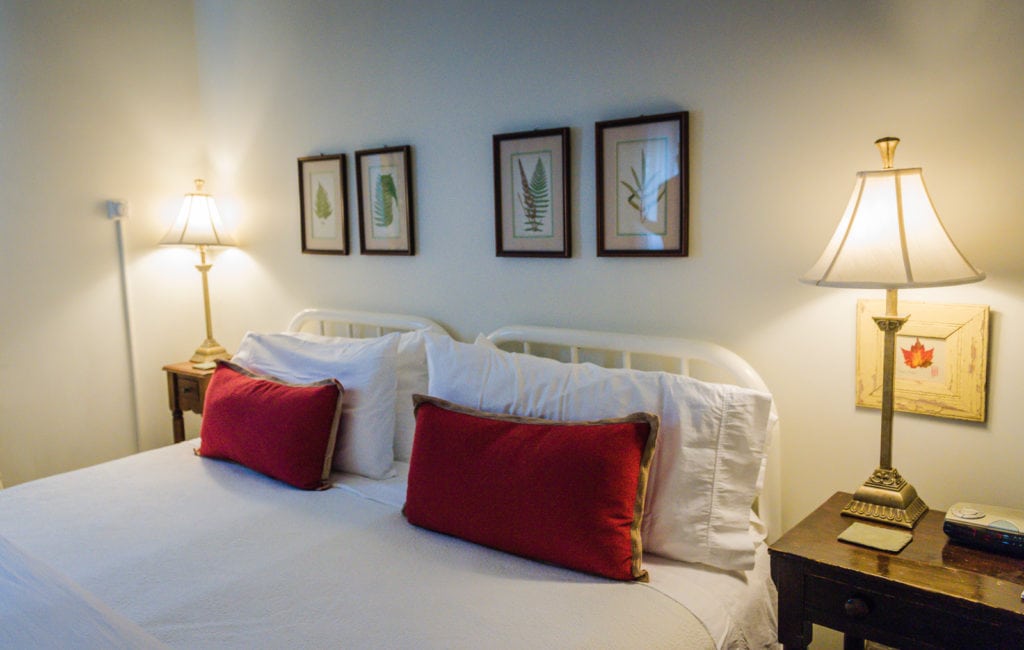 Room 6 is reputed to harbor a resting spirit who quietly expired from a lung ailment he had hoped to cure at the spa town. One room on the top floor, that will likely never be restored, harbors deep sorrow. Then there's the tale of the gambling dandy. That's a story best told in person by gifted entertainer and host, Sharon Springs Mayor Doug Plummer.