Last Updated on January 26, 2023 by Editor
WHY GO:  As you drive through York County PA, the air is pungent with manure and frying potatoes in alternating blasts.  Factories large and small spew out the junk, er, snack food favored by teens and Superbowl fans.
In the spirit of discovering where food comes from, this Getaway is quite the departure from our usual farm-to-table healthy, historic, romantic or sporty escape.
But who doesn't want to celebrate "Made in America" in all of its many permutations and enjoy a guilty pleasure once in awhile? In and amongst the snack food tours, we throw in a state-of-the-art family owned Dairy Farm and a world-class Violin workshop.
Be aware that many tours are during weekdays only, and some just on Tuesdays, so plan accordingly, bring closed-toe shoes and remember – everything in moderation. For a more historical look at York County – and tours of Harley Davidson Factory, check out this York PA post.
Things To Do In York County PA
You know that intoxicating aroma of a just-opened bag of fresh potato chips? That's the scent that hits your nostrils when you open the door to Utz's factory observation gallery.
On the self-guided "Chip Trip," you'll see how forty tractor trailer trucks packed with raw potatoes (per day) morph from raw to peeled to sliced, are submerged in cottonseed oil for 2 ½ minutes, then salted, packaged and end up ready to ship.
Naturally, there's a sample bag at the end of the tour.  Allow 30 minutes to listen to all push-button narrations.  Monday – Thursday 10am-3:30pm. Free.
While Utz keeps you upstairs behind glass, Martin's takes you down on the production floor. But you have to make reservations and come on Tuesday mornings only.
Experience the cacophony of thousands of potatoes dropping into stainless steel washing bins, see them travel into booming sanding drums that serve as quick peelers, watch them sliced and crisped in vats of oil, then carried to the salting machines.
You'll feel the heat, inhale raw and cooked potato smells and – this is the best part – taste just deep-fried and salted chips right off the conveyor belt. Bill Clinton loved Martins Chips so much, he asked to have bagfuls stocked on Air Force One.
Obama is also a fan, and so these regional chips (you'll find them only in a 300 mile radius of the factory) have made it into the White House as well.  Reservations a must; Tuesdays at 9am, 10am and 11am only. Tours are 45 minutes long. Free.
Opened in 1938, Revonah (Hanover spelled backwards) is the oldest operating handmade pretzel bakery in the country, and, by virtue of its small size and the fact that it is basically automation-free, the anti-Snyders.  Owner Kevin Bidelspach takes visitors on a back-room tour of the tiny place.
You'll see employees roll, pinch and twist dough into recognizable pretzel shapes, place raw dough into brick ovens on huge paddles, then transfer just-baked pretzels into an oven-hot kiln. Step into the kiln for one minute, and you'll get a very rare treat; a "greenie" – the freshest, crunchy-warm pretzel you will ever taste.
The "factory store" – a hole in the wall, really, sells more "Revonah Brokes" – broken hard pretzels – than anything else and ships them all over the country.  In store prices; One lb $3.50, five lb. $25. Tours Tuesday, Wednesday, Thursday, 9:00 a.m.-Noon, allow 30 minutes. Free.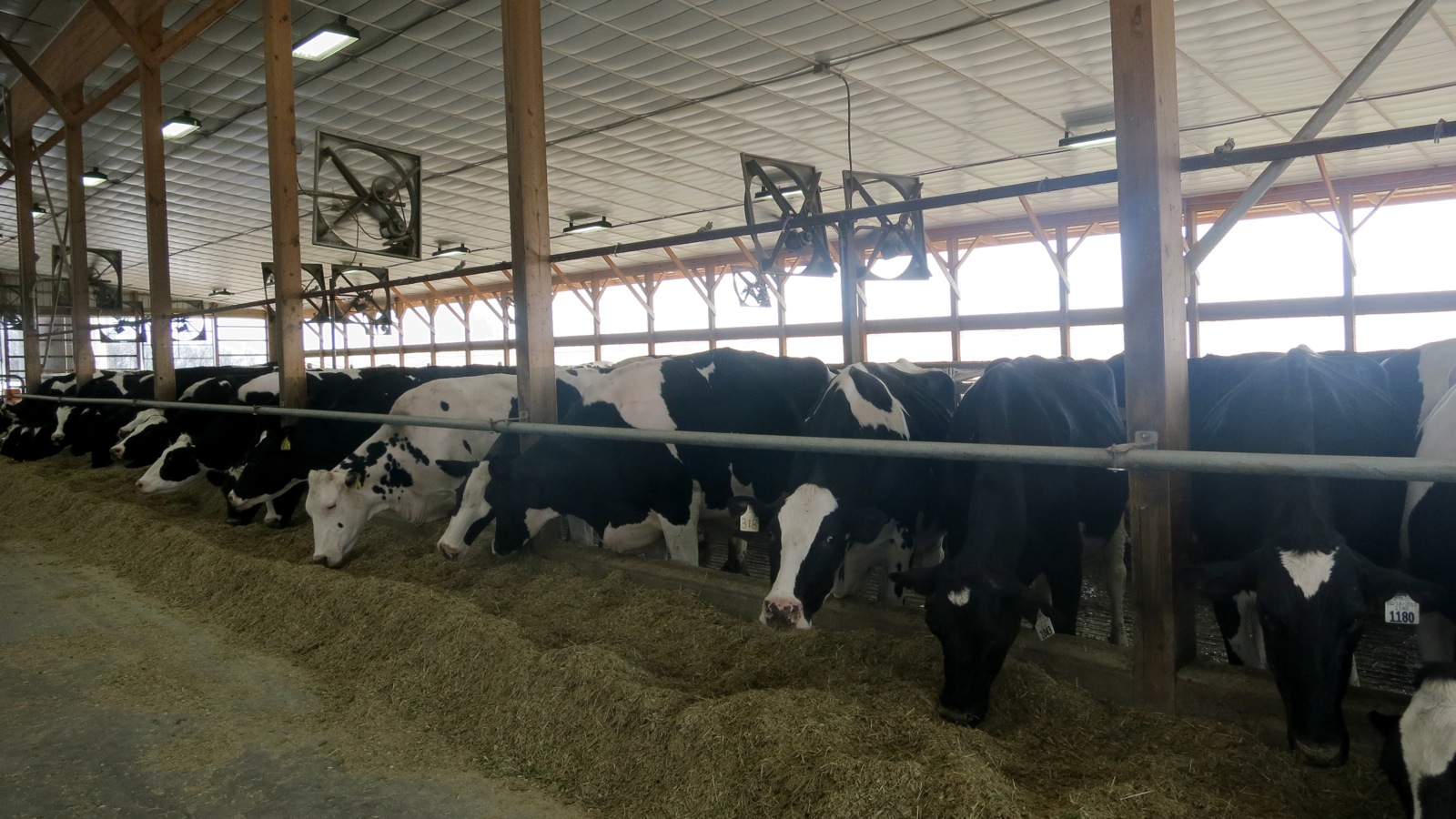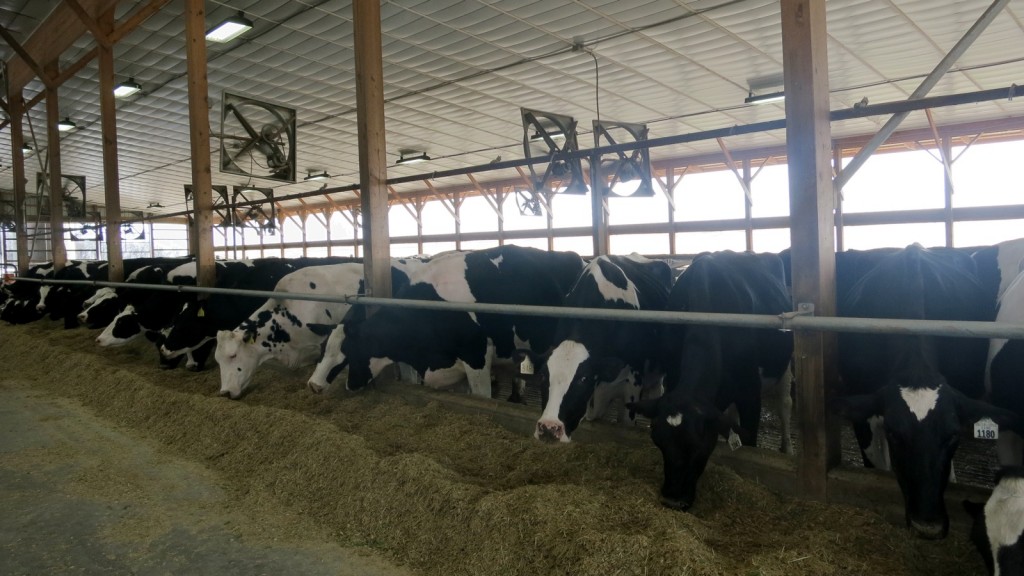 TOUR: Walk-Le Holsteins
Do you remember the ad campaign with happy talking California Cows?  They could very well be among the five hundred or so head owned by dairy farmers LeRoy and Brenda Walker.
Daughter Michelle Brumgard takes you on a behind the scenes tour of a dairy that produces 2,300-2,500 gallons of fresh milk per day.
Feed newborn calves (call ahead to schedule), peek into a state of the art, pristine, bird-proof barn – "The Cow Palace" – with its unique flushing feature, and learn about the cows' special, healthy green-bean rich diet (each one eats about 100 lbs. of feed per day).
"The more boring the better," says Michelle about the optimal environment for these milk-producing creatures.  "We keep a certain radio station on for them, and they know when you change it.  They don't like change."
Tours are $5. Please contact Michelle Brumgard at 717.698.5199 or e-mail admin@walkleholsteins.com.
It does not have the reputation of Stradivarius – yet. But Bluett Violins and other Bluett stringed instruments have garnered quite a following.
You may be surprised to discover that all these instruments are made by hand in one little workshop by one luthier, Mark Bluett, who crafts stable wood (air dried since 1967) into beautiful works of art favored by top world symphonies, virtuosos and country music star, Ricky Skaggs.
Come in for a look-over-his-shoulder experience, and you may very well see Mark restoring a 1706 Carlo Tononi Violin (on deck in April 2013) or other rare antique violins (restoration is a good part of his business).
Take lessons or try out various instruments in the back room. You can order your own custom Bluett Violin for a very reasonable $6,000, which sure beats the millions a Stradivarius will set you back. Open Mon-Fri. 9-5:30, tours by appointment – sign up on line. 
Restaurants In York County PA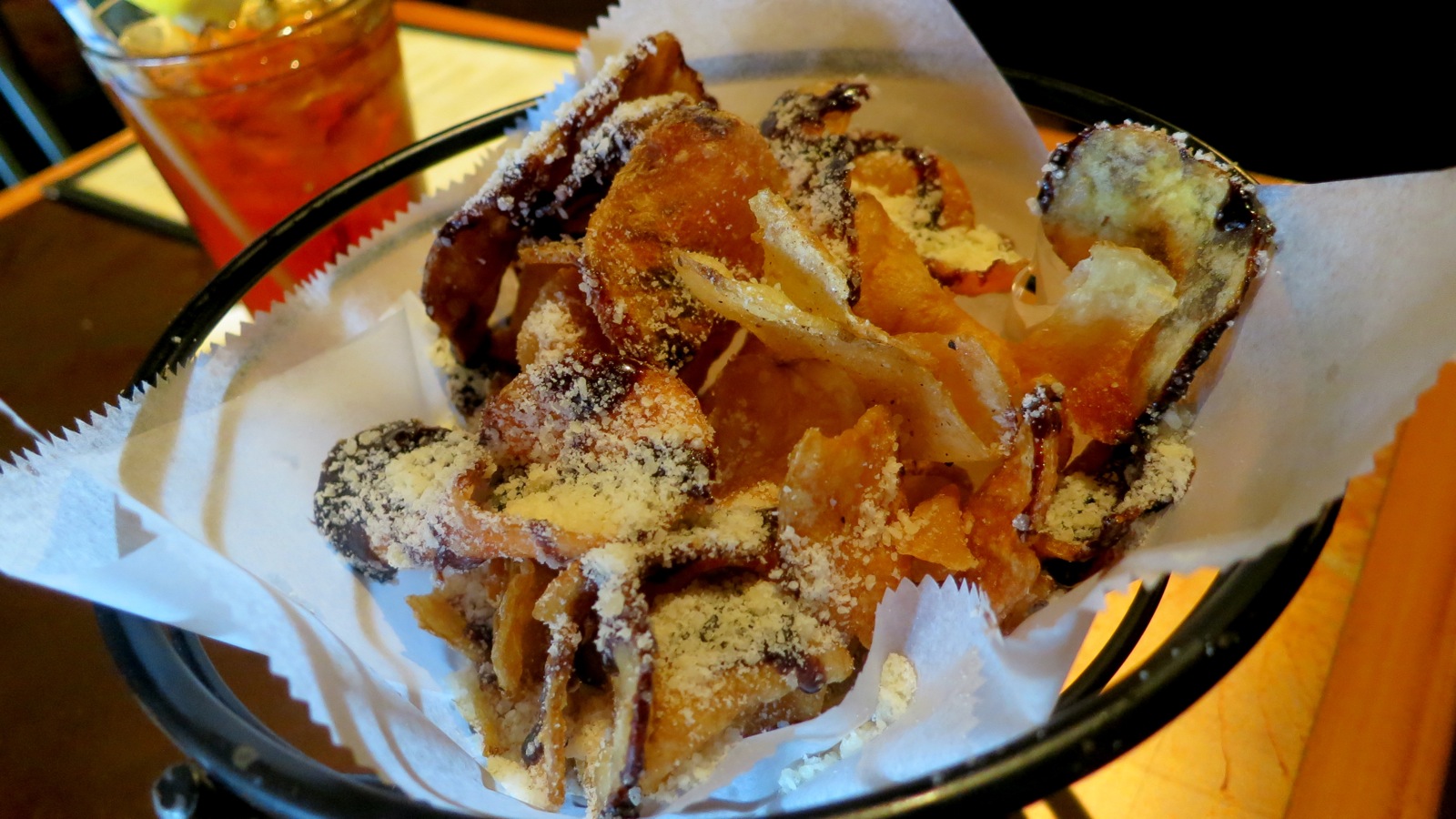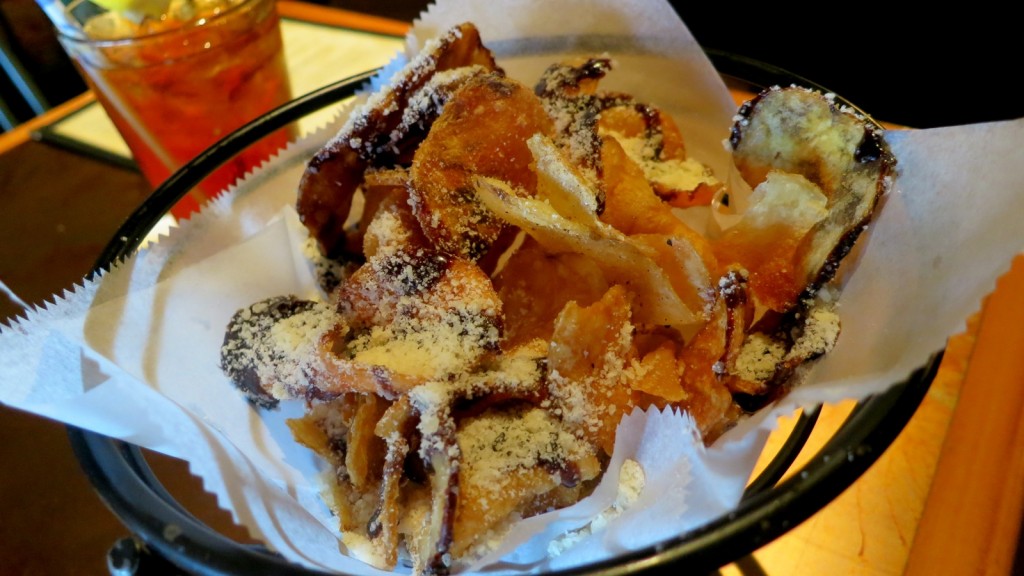 While living several miles away, President Dwight "Ike" Eisenhower frequented Altland House for its famous "Chicken Waffles," on the menu since the early 1900's.
You can still order that dish, along with the original (and real, not mock) Turtle Soup, in addition to a relatively all-American selection of salads ($11-$14), burgers ($8.95) and steaks.
The food is fine, but you'll experience snack food nirvana by what precedes your meal; house-made potato chips sprinkled with balsamic glaze and parmesan cheese.
Created out of necessity, Altland House owner, Mike Haugh, could not play potato-chip favorites; Utz, Martin's and Snyder's executives routinely dine there, so the chef had to come up with his own.  They are truly incredible.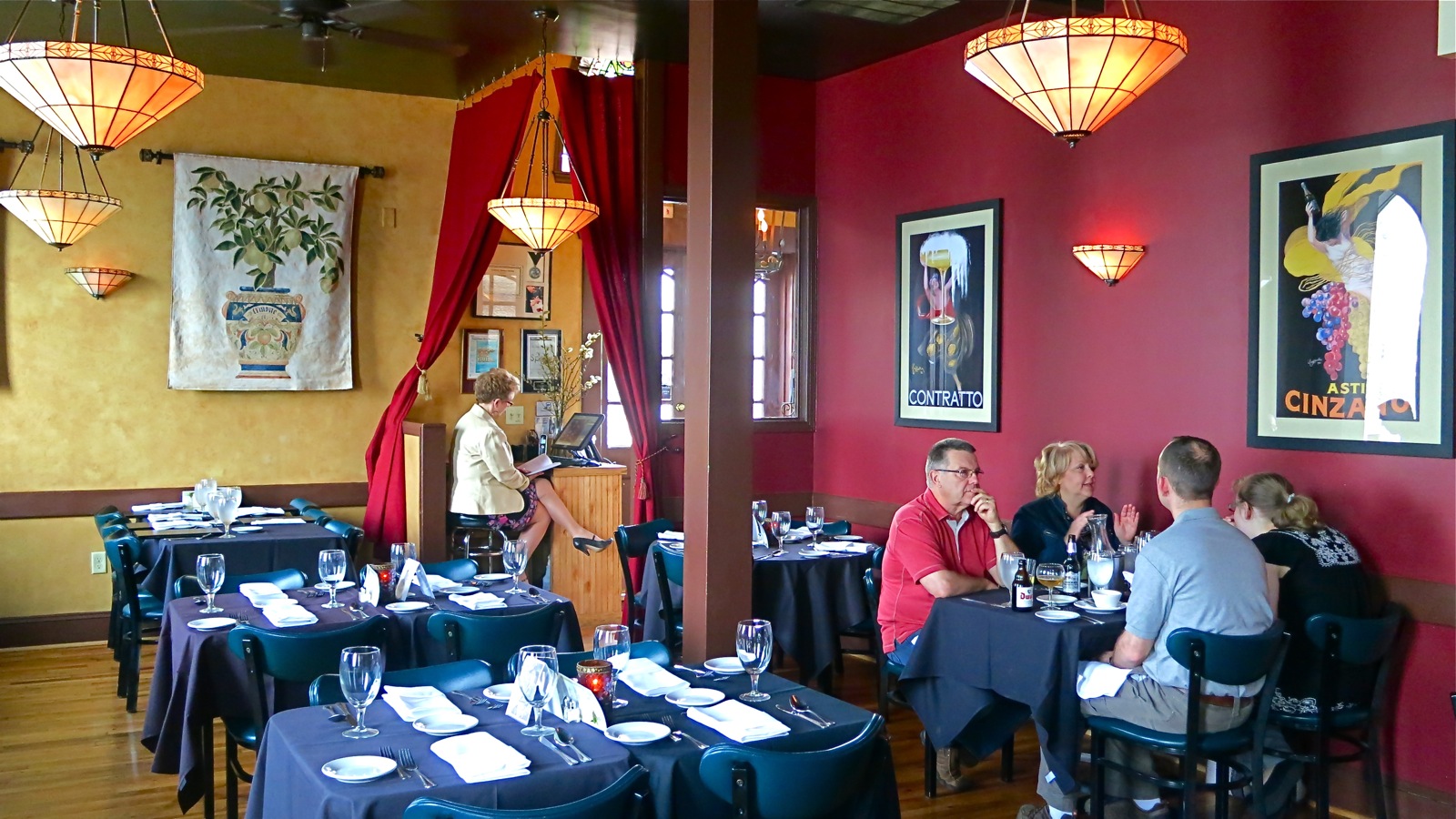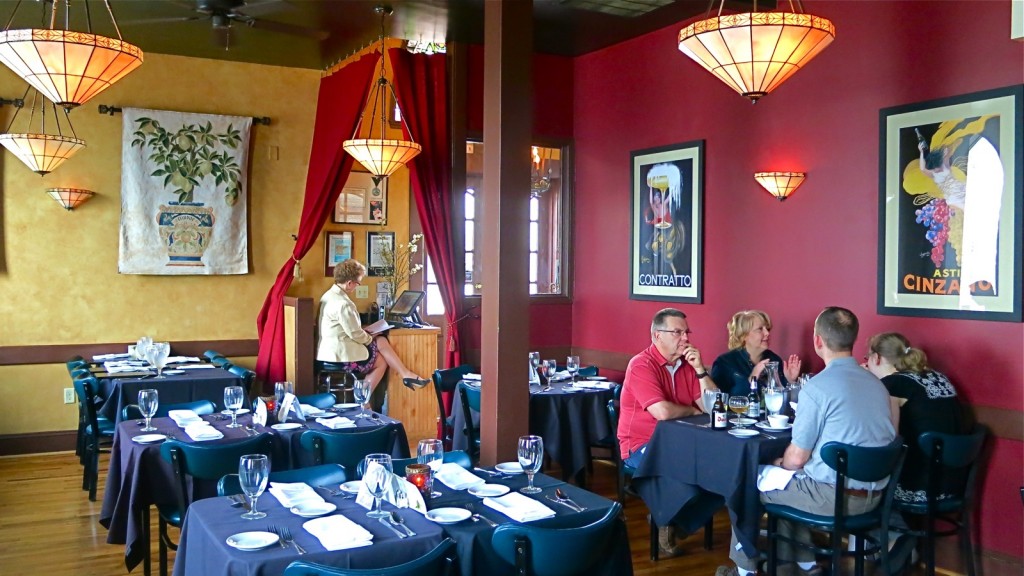 Order classic Italian dishes in an upscale repurposed church.  Victor's won "Best of York County Fine Dining," and you'll find everything from comfort food like Eggplant Parm ($17) to Hot Sausage D'Angelo ($24) and Spring Vegetable Lasagna.  End with a slice of Providence Spott's Bakery Chocolate Espresso Cake ($7), an incredibly decadent meal in itself.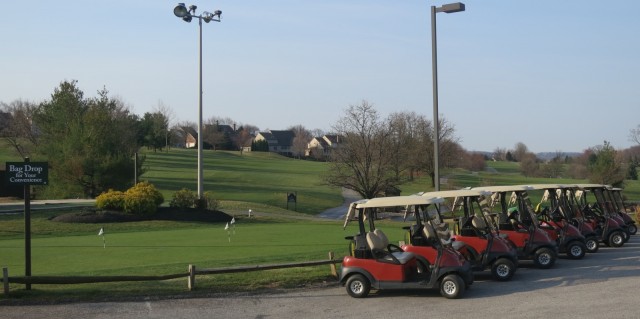 Hotels In York County
Upscale hotels are few and far between in this neck of the woods, but Heritage Hills is fine, comfortable, updated, great bedding, granite bathroom, nice amenities – a good choice for those who want a touch of resort-standard while avoiding a chain brand.
Do you love to golf?  Bring your clubs and hit some balls right outside your window – there's a popular driving range and a resident 18-hole course. Come in winter, and the driving range turns into a snow-tubing hill.  Greens fees $33-$74.  Hotel rates $150-$200.
This grand dame of York PA is undergoing renovation. Stay tuned for opening date.
More Weekend Getaways In Pennsylvania