Last Updated on
WHY GO: Formerly a cesspool, now a national model for waterfront revival, Boston harbor is full of surprises. Two days closer than New York to Europe during Colonial times, Boston was once the favored American port and is now reclaiming its maritime history. Though crowds have rediscovered Boston's old working wharves, there are still some quiet pleasures to be found.
Things To Do In Boston Harbor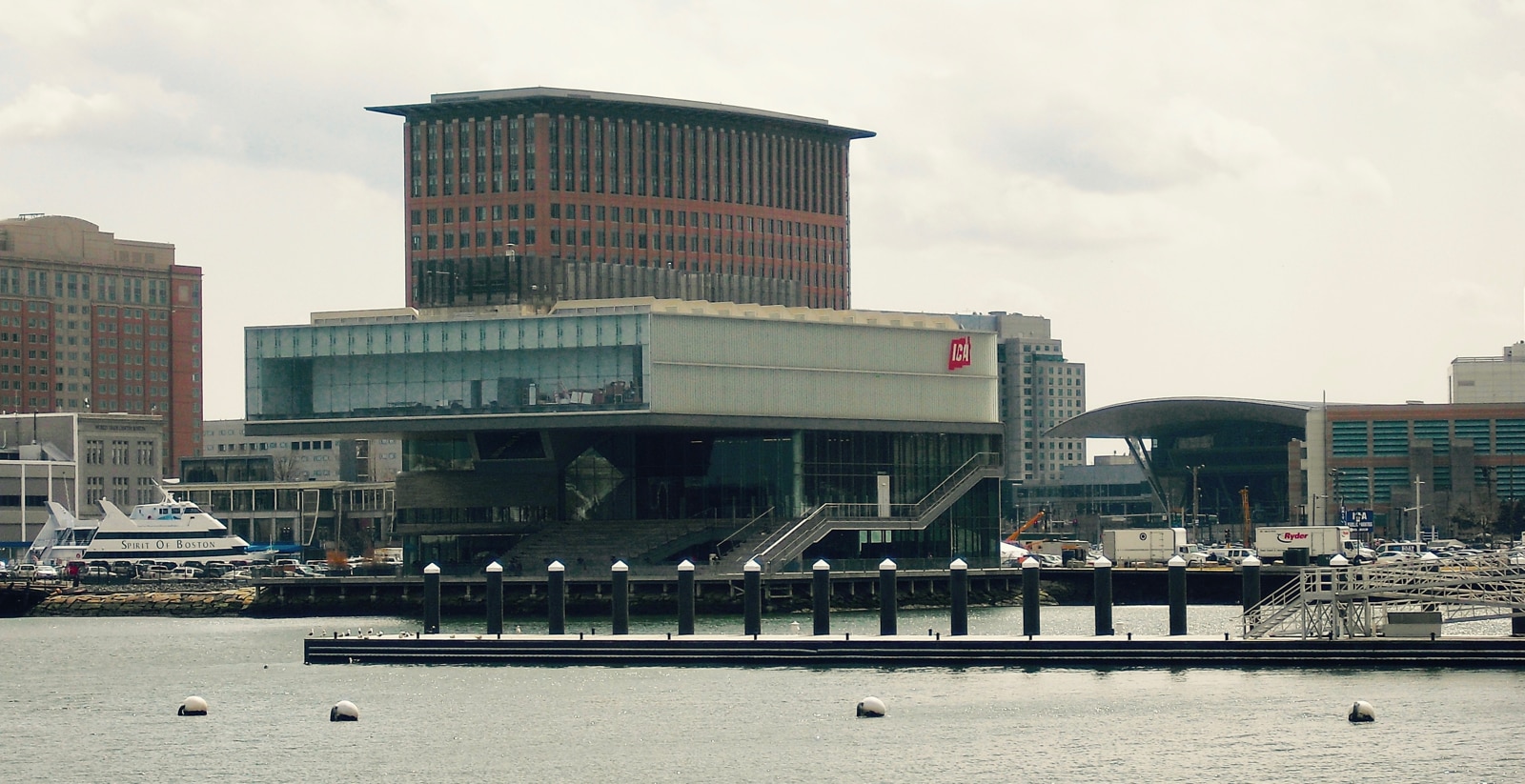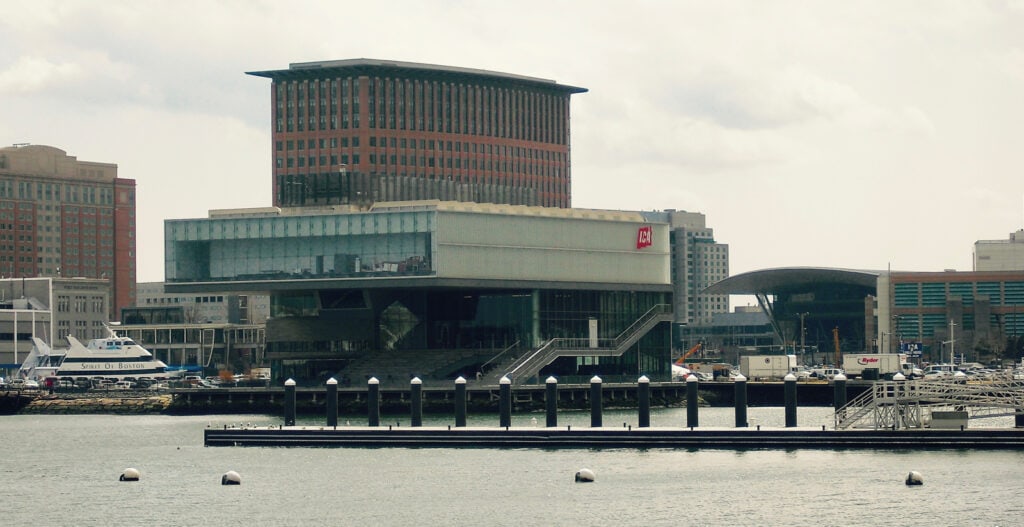 VISIT: Institute of Contemporary Art/Boston. Part of the fun in visiting this harbor-front museum is stepping onto the walkway cantilevered right over the water. Last time I did this, an unusual jellyfish infestation in the harbor generated an unexpectedly random installation/performance piece.
Thousands of gelatinous creatures intermingled leisurely in the water below. It wasn't much different from the avant-garde art that finds a home, either permanently or temporarily, in the coolest of Boston's museums. $15, Tues, Wed, Sat, Sun. 10-5, Thurs, Fri 10am- 9pm.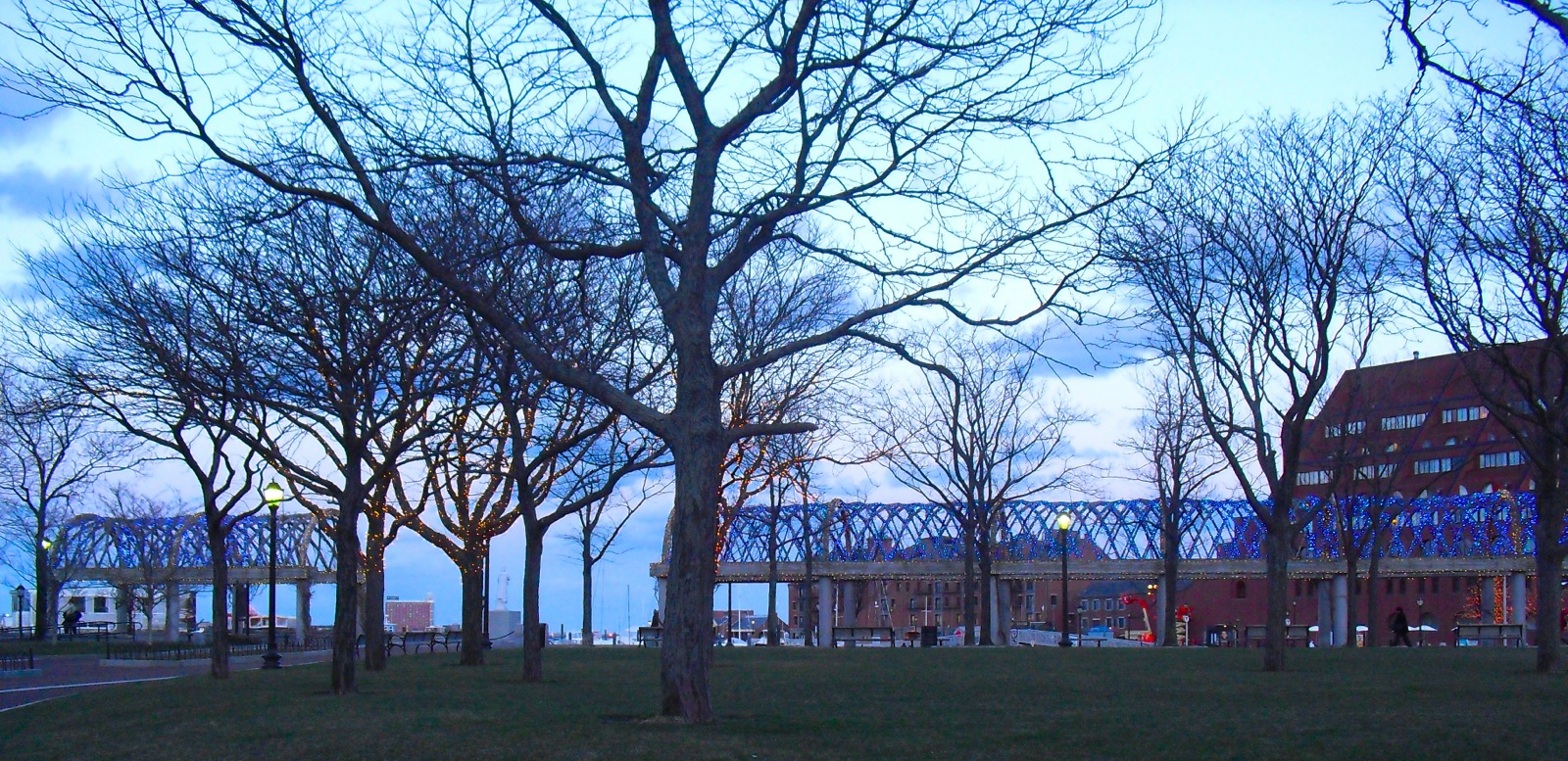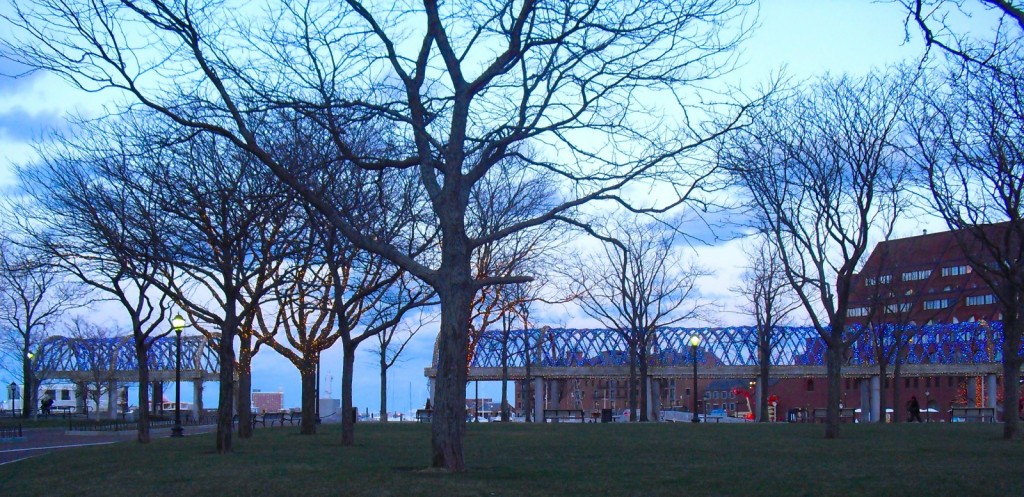 WALK: Boston Harbor Walk; Extending along the waterfront from Chelsea Creek to the Neponset River though a variety of neighborhoods, this 47-mile walkway is easily reached from hotels and features parks, boat ramps, interpretive signage, water transportation and world-class restaurants and museums.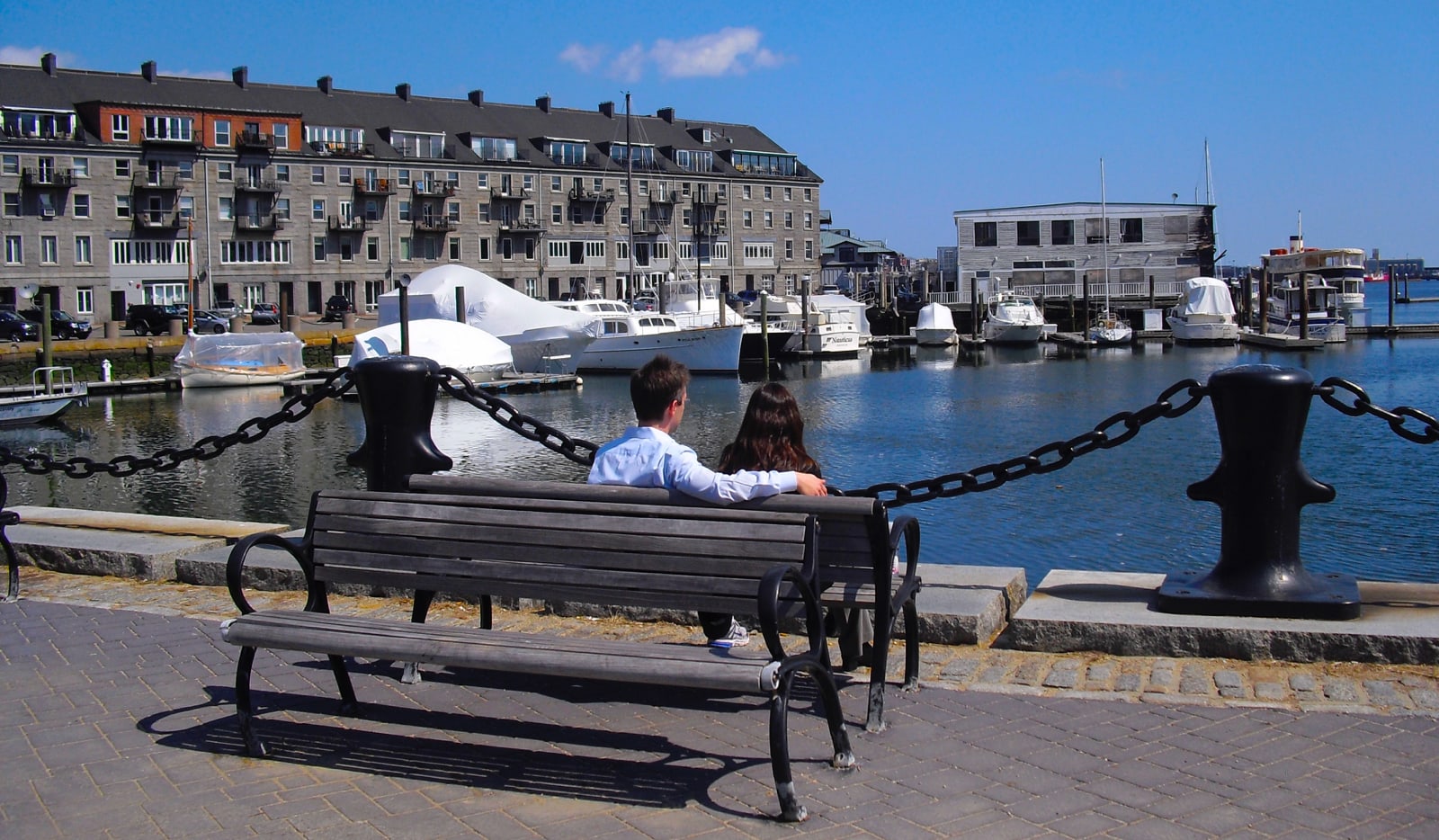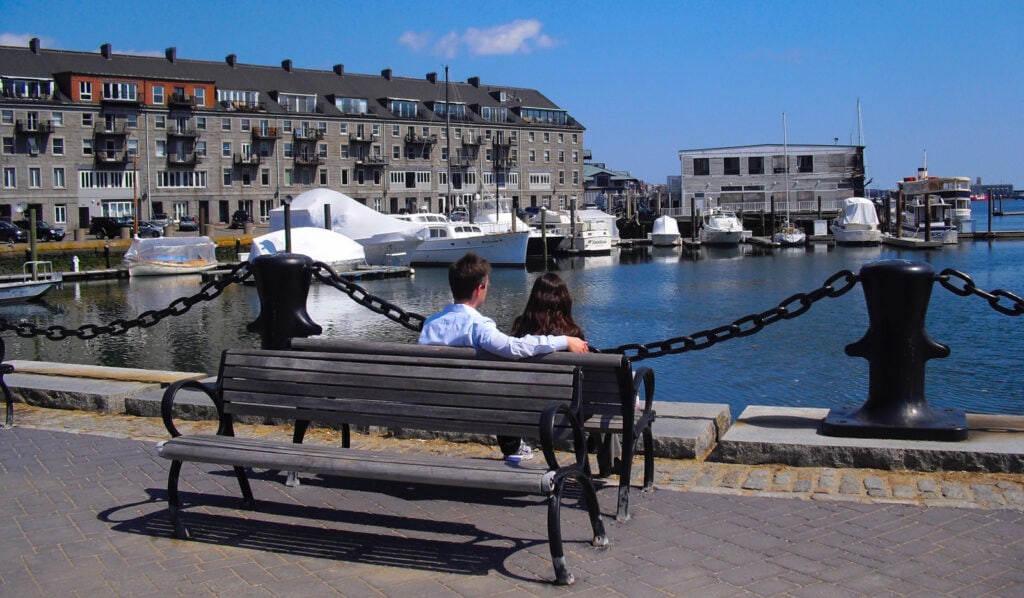 Boston is so proud of its waterfront, the city provides benches and Adirondack chairs specifically for setting a spell to gaze out at the harbor. Downtown Lewis Wharf, with its secret garden, Sergeant's Wharf and Long Wharf all have amenities for this "take time to smell the roses" endeavor.
WALK: The Rose F. Kennedy Greenway. What used to be the ugly Interstate is now a beautiful linear garden. Considered the "Rooftop of the Big Dig", this narrow slash of green is the perfect way to get from the North End to Chinatown – a bit over a mile.
Meander through gardens, sculptures and event spaces, all the while keeping Boston Harbor over your shoulder. Gourmet food trucks have blossomed along the way, so queue up at one that strikes your fancy, sit on any available bench, and voila – instant picnic.
DO: Boston Harbor Cruise. Yes, a bit touristy, but if you haven't done it yet, orient yourself on one of many narrated harbor cruises. Boston is tops at repurposing historic buildings, and you'll see many even before your boat pulls away from Long Wharf; the 1845 gray granite Customs House went condo, and John Hancock's 1760 brick office building is now a Chart House Restaurant.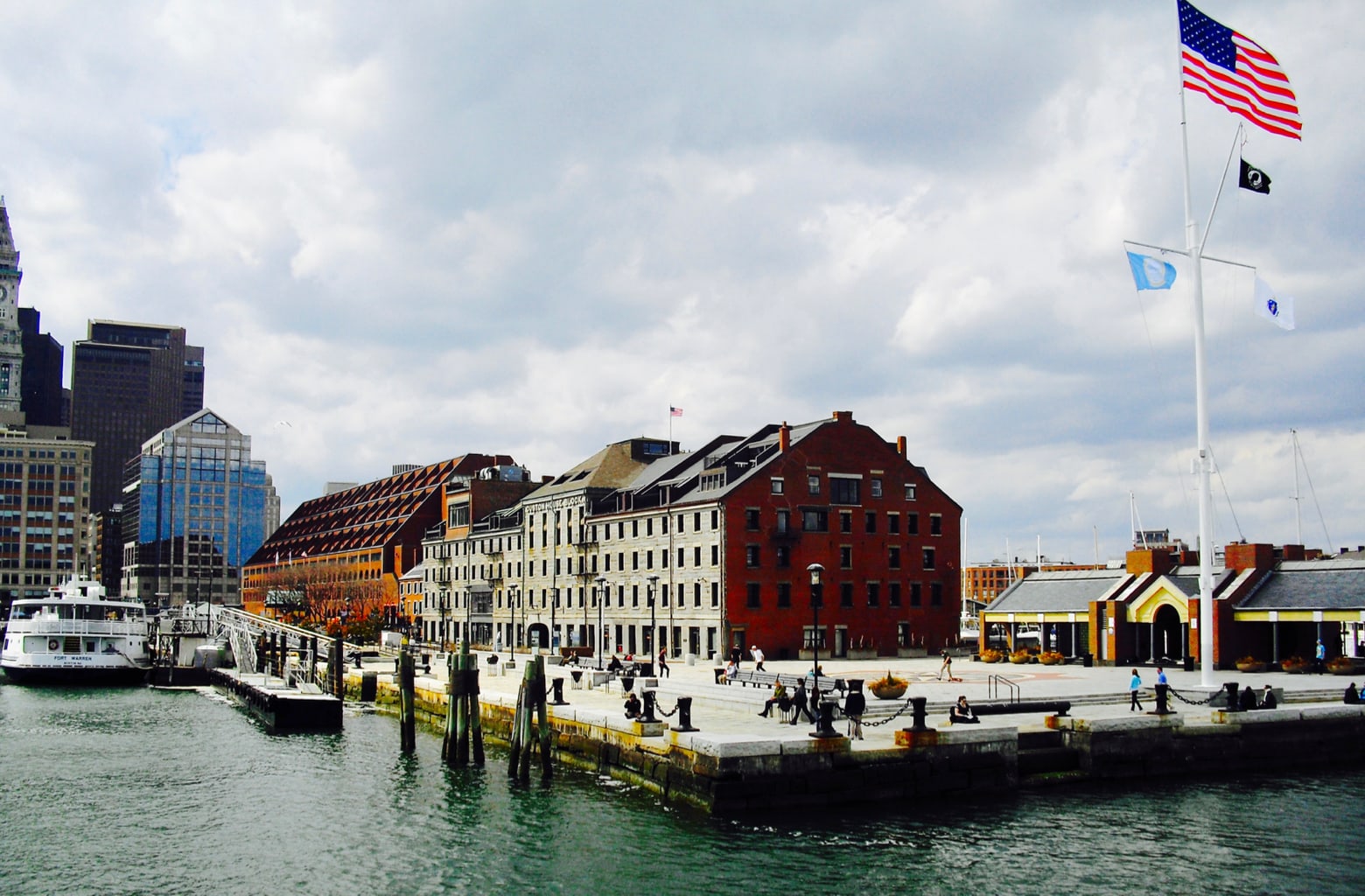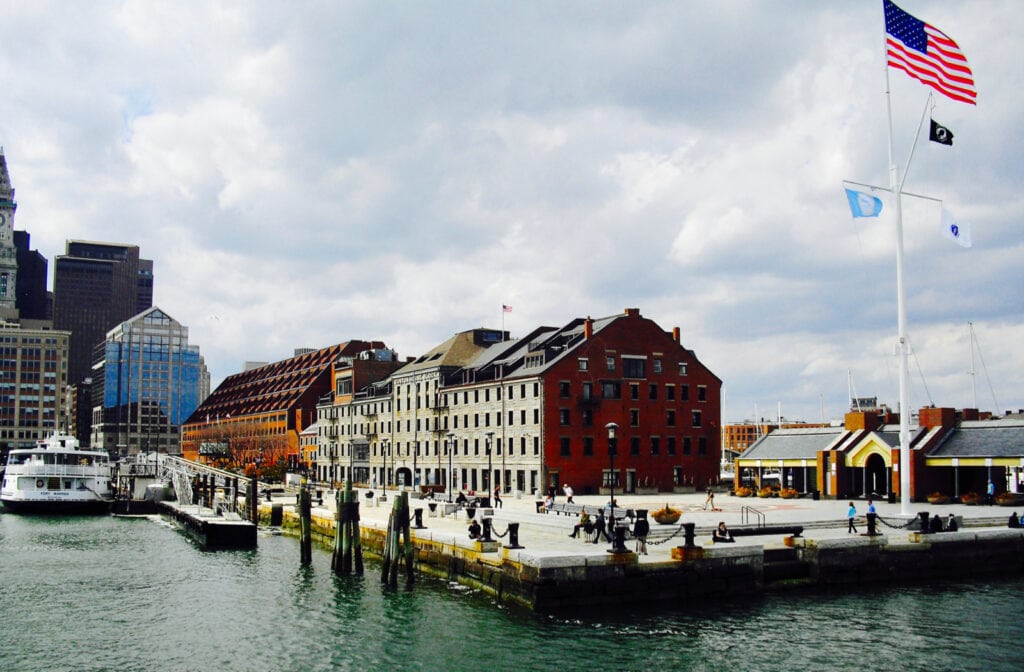 Pass the "Famous Fish Pier" (from which dried and salted codfish was shipped all over the world), Logan Airport, the gleaming new towers of South Boston and fun Institute of Contemporary Art. The US Navy once dominated the entrance to the Charles River.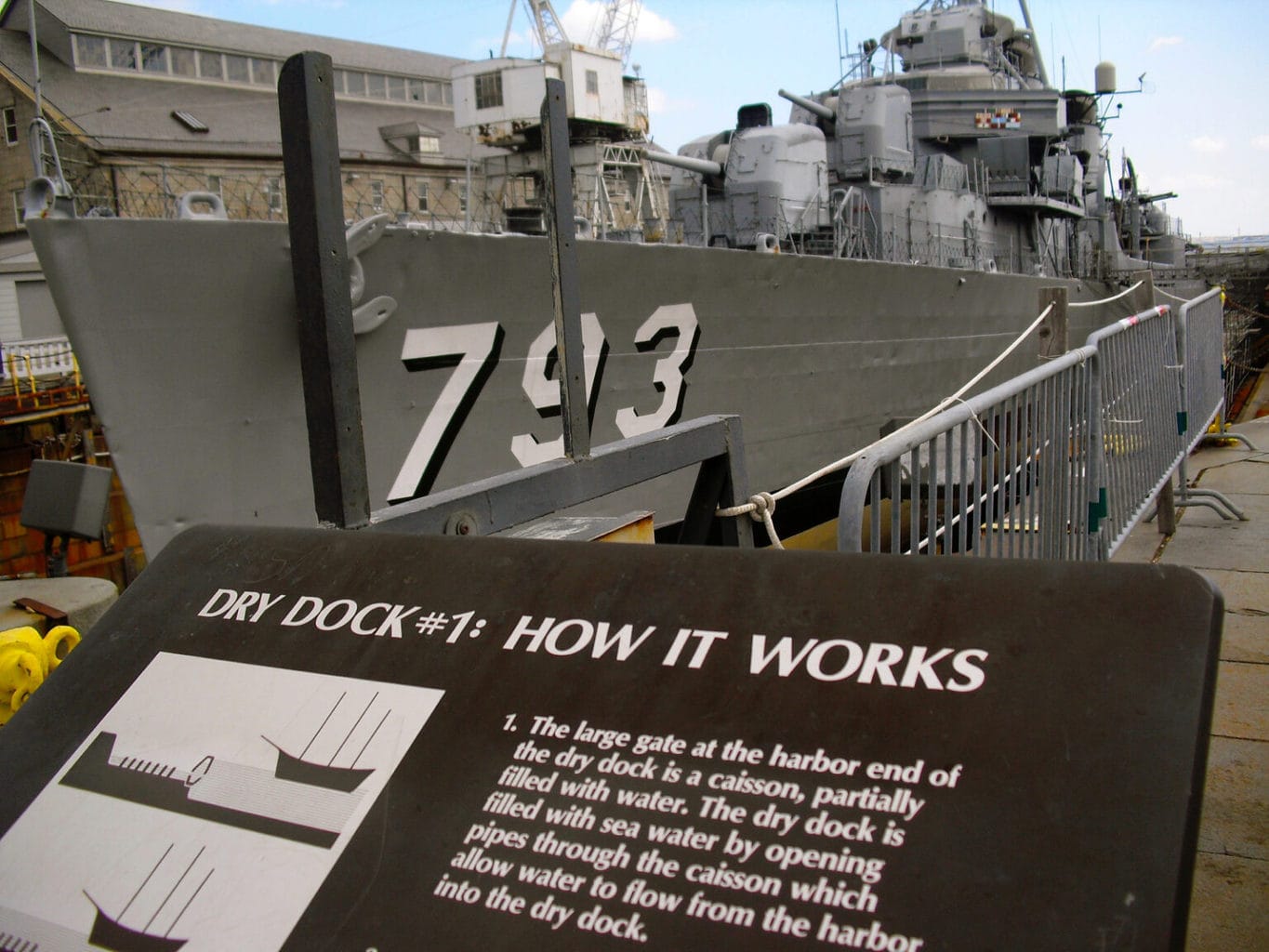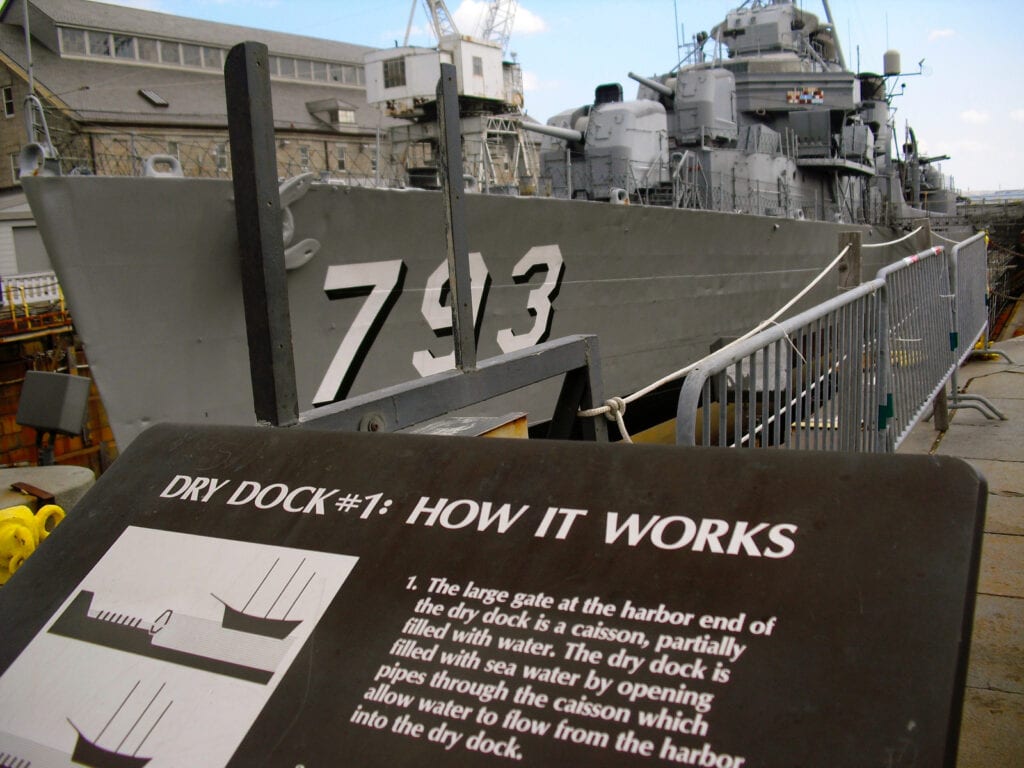 In fact, Boston was the 2nd oldest Navy Yard in the country, after Philadelphia, and had a presence here for almost 200 years before it was officially closed as a military installation in 1974. For a different perspective you'll get great views of the Bunker Hill Monument and the Old North Church; touchstones in Revolutionary War history before heading back to the dock. 45 Min. USS Constitution Cruise; Mid March- Early November, Daily 10:30-4:30 on the half hour, $25.95 adults, $21.95 kids.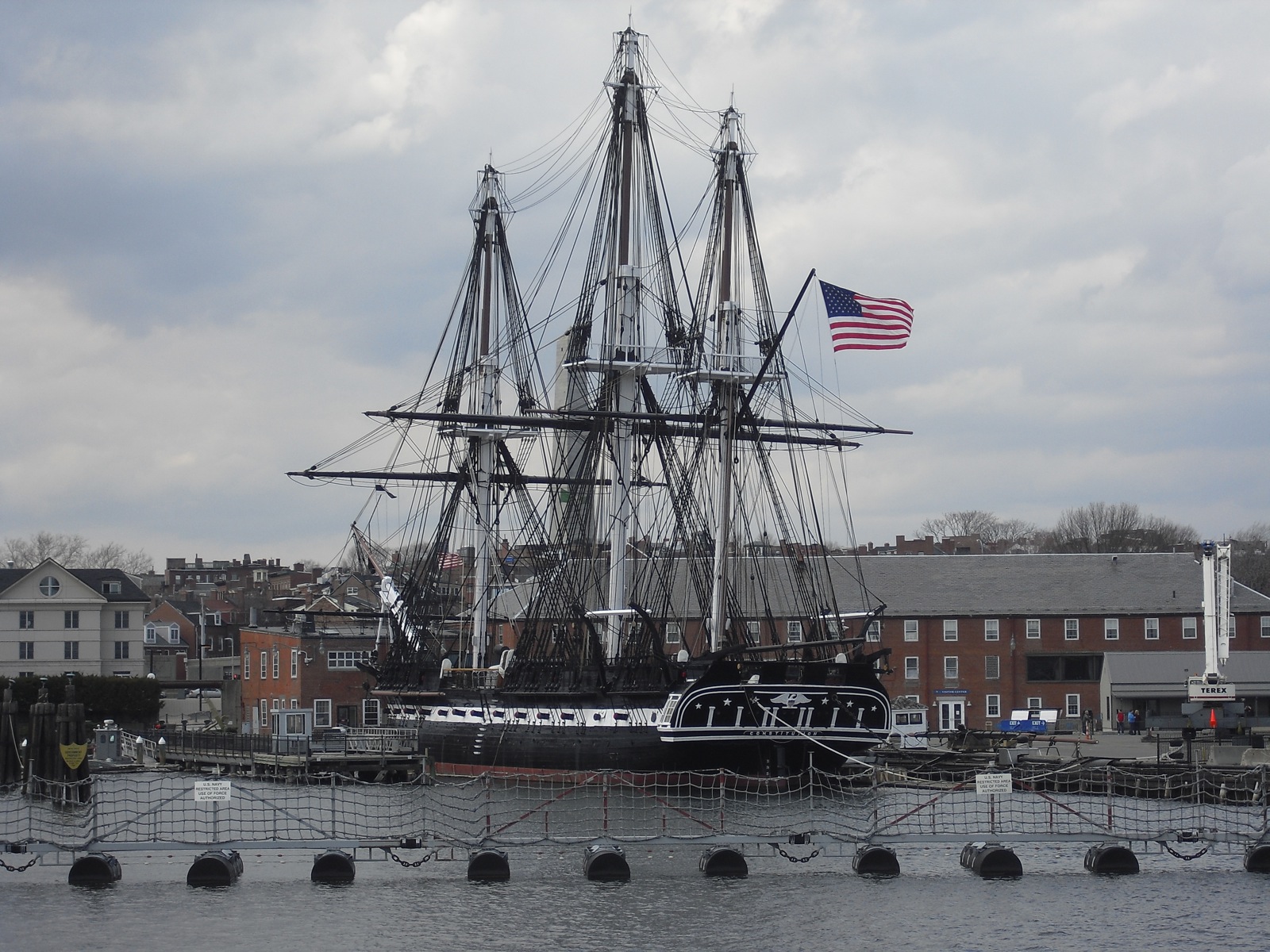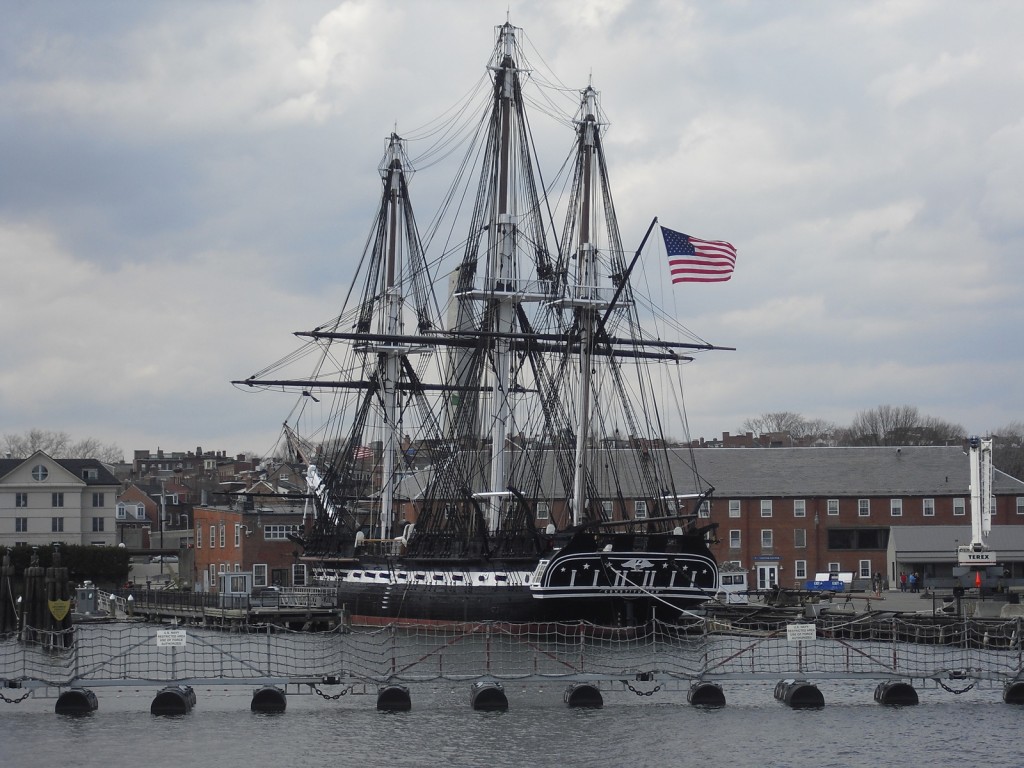 VISIT: USS Constitution at the Charlestown Navy Yard National Historical Park. Launched in 1794 this 204 ft. Tall Ship, incredibly, still serves as a commissioned Navy vessel with a crew of 65 officers and enlisted personnel. Be prepared for airport-tough security to enter the USS Constitution Visitor's Center and to go aboard "Old Ironsides."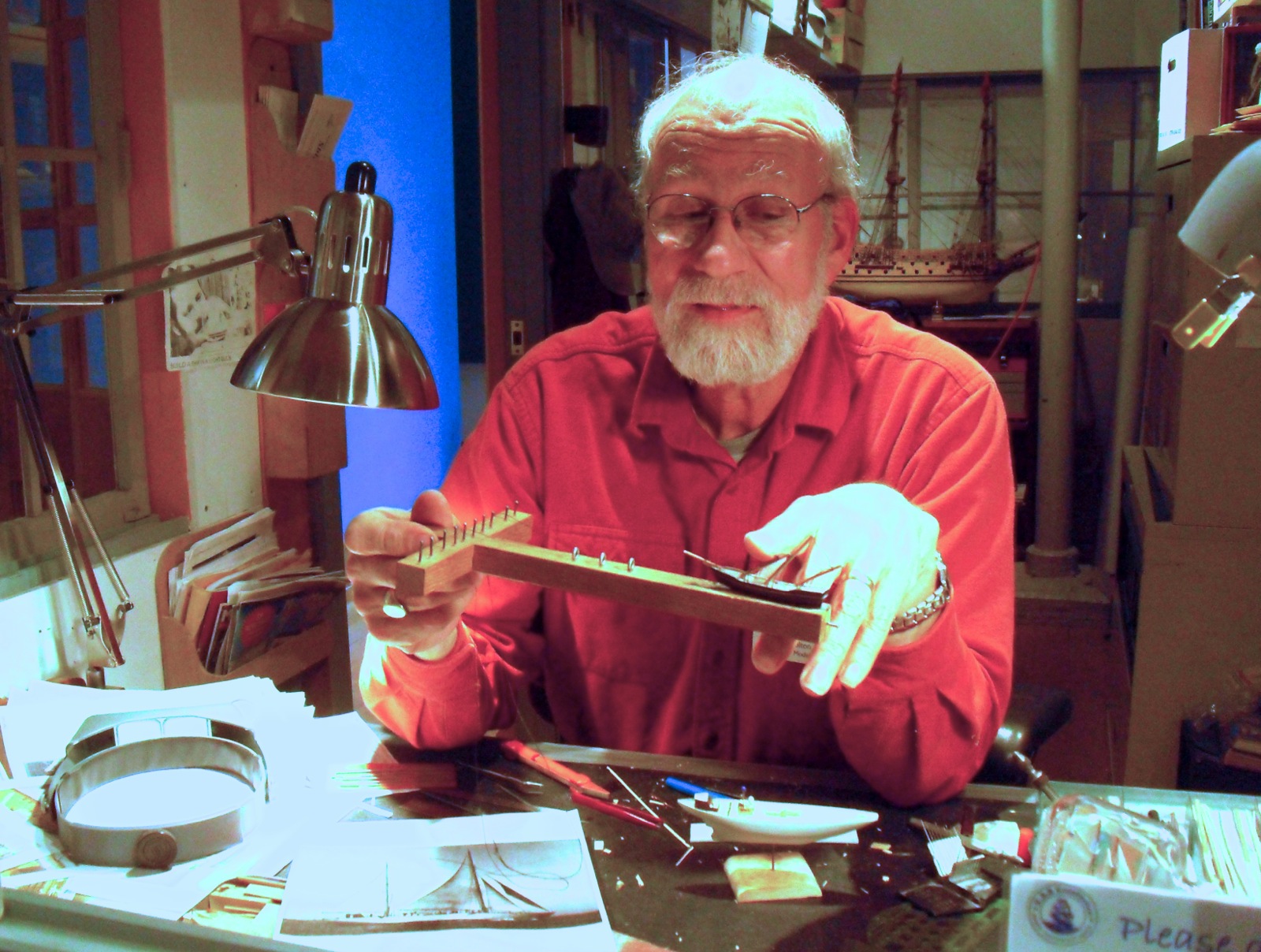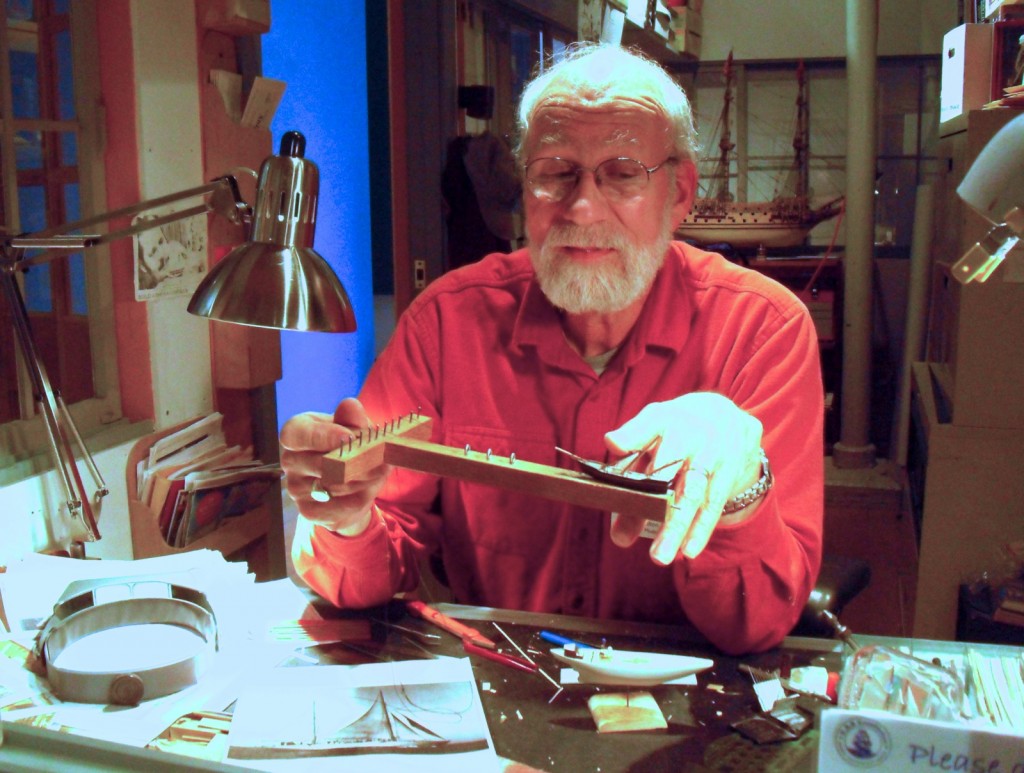 You'll also want to spend at least half an hour in the terrific USS Constitution Museum where you can try your hand at hoisting a goat (blessedly plush) aboard a tall ship, pretend to be an enlisted sailor, and watch a volunteer inserting a hand-carved ship into a bottle.
You'll learn all there is to know about the USS Constitution; that it retains ten percent of its original wood, how it got its nickname (hint; while serving honorably in the War of 1812, British cannonballs seemed to "bounce off" its live-oak, ultra durable hull), how it was saved from decay in 1830 by poet Oliver Weldell Holmes, who appealed to the patriotic sentiments of a new country, impelling the then Secretary of the Navy to declare Old Ironsides "A National Symbol." Naval Yard open 24 hours/day, Visitors Center, 10-5, Old Ironsides (when available) 10-4, daily, free. Museum $10 admission.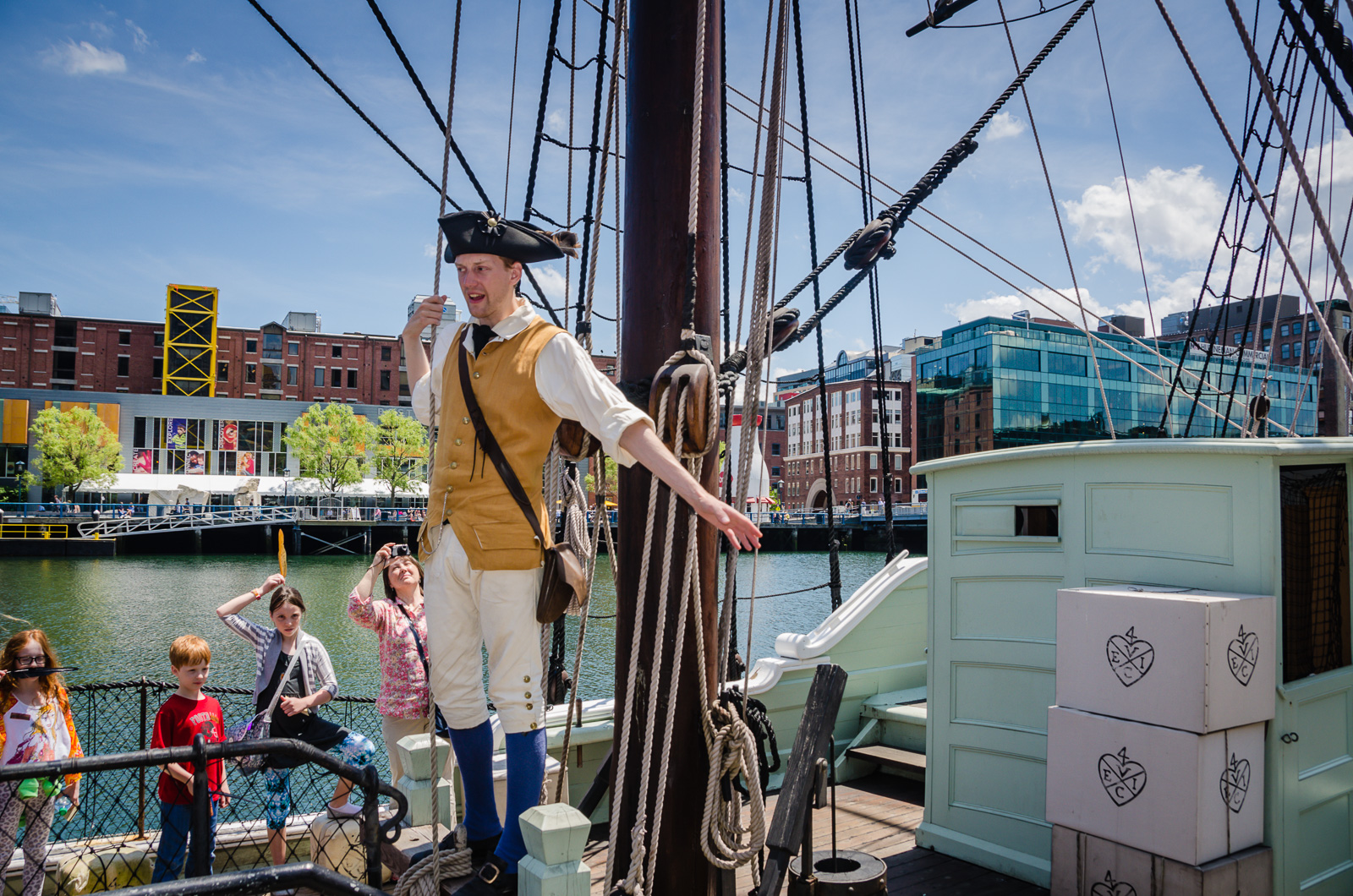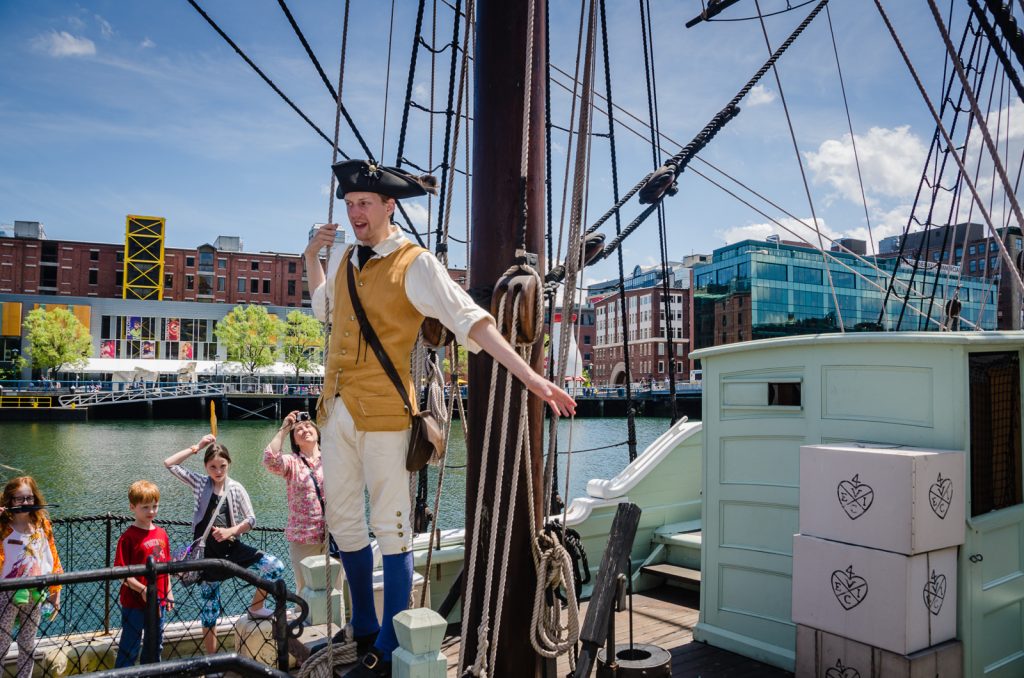 TOUR: Boston Tea Party Experience the irony of Boston's "best new museum" touring interconnected tea ship replicas and traditional museum exhibits, spiced up with enthusiastic reenactors and interactive virtual displays. See if you can resist dumping bales of tea and shouting for revolution. Time your visit to begin or end at Abigail's Tea Room for a spot of tea, scones, and historic board games. Open daily 10-5 in season, 10-4 off season, $29.95 adults, $21.95 kids.
DO: Codzilla. Another touristy favorite, you WILL get wet on this exhilarating 2,800 horsepower speedboat. If getting drenched while taking in the Boston Skyline is your thing, Codzilla zooms up to eight times a day (check schedule) from Long Wharf. $33 for 40 minute ride.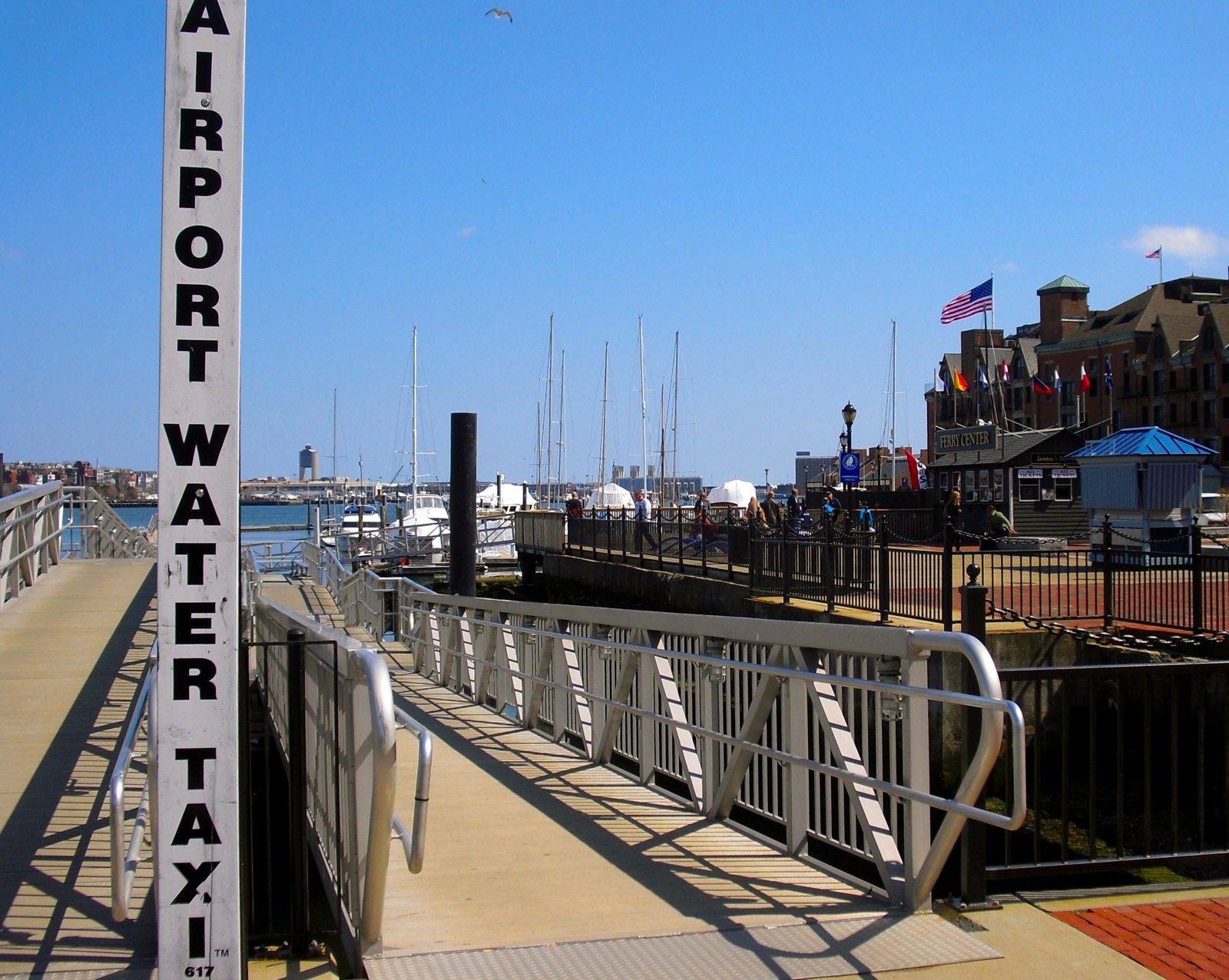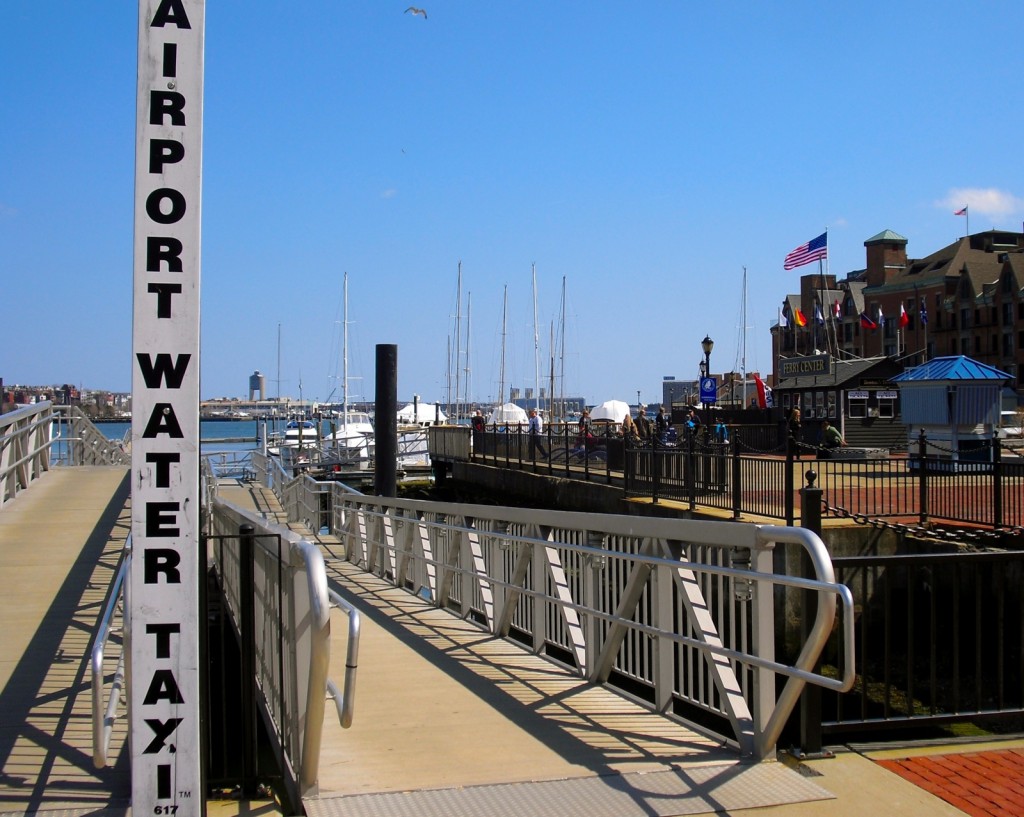 DO: Ferries and Water Taxis. If you are a rugged individualist and prefer getting on the water without narration or reservations,a bunch of ferries can take you to various landings in the Boston area and out to the Boston Harbor Islands. From $1.70 from Long Wharf to Charleston to $14 for Harbor Islands.
What To Eat In Boston Harbor
EAT: Boston is known for it's seafood – and there are dozens (if not hundreds) of options in town, among them the famous Legal Seafood, and "No Name" Seafood on Boston Fish Pier ("no frills since 1917). But relative newcomers like Committee, State Street Provisions, Saltie Girl, Meritage, and Maestro's Ocean Club are upping the food game on Boston's burgeoning waterfront.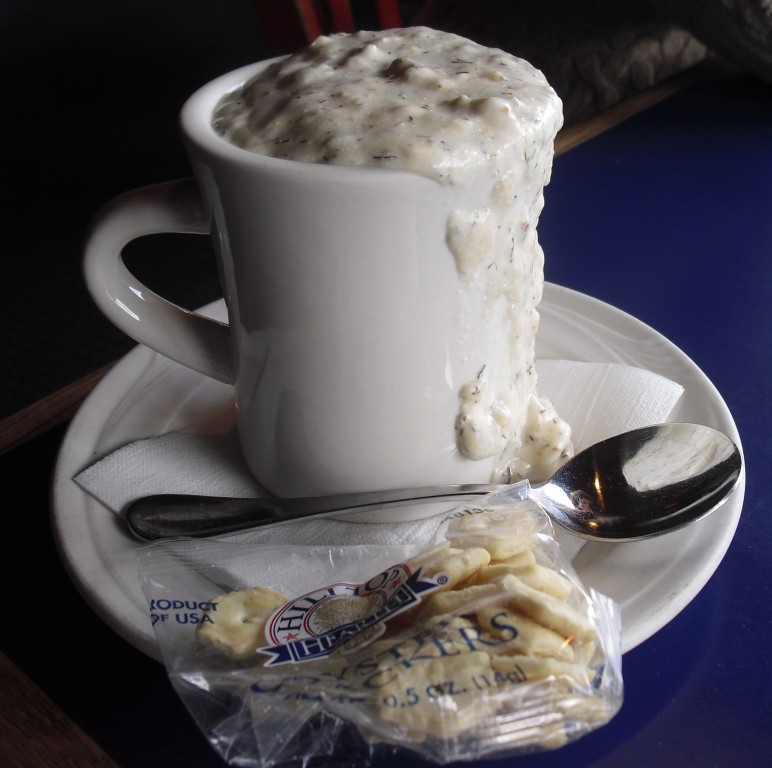 EAT/SNACK:The Sail Loft. In a former sail loft a few blocks from the teaming-with-tourists Long Wharf, this tiny, unpretentious local hotspot overlooking a marina has what many consider "the best chowda" in Boston. That's a high bar for any restaurant, but when the mug of stewlike New England Clam Chowder ($5.95/cup) is set down before you, it's tough to argue though the nomming. "The secret is not so secret," says the owner. "Lot's of cream, butter…..and dill."
Where To Stay In Boston Harbor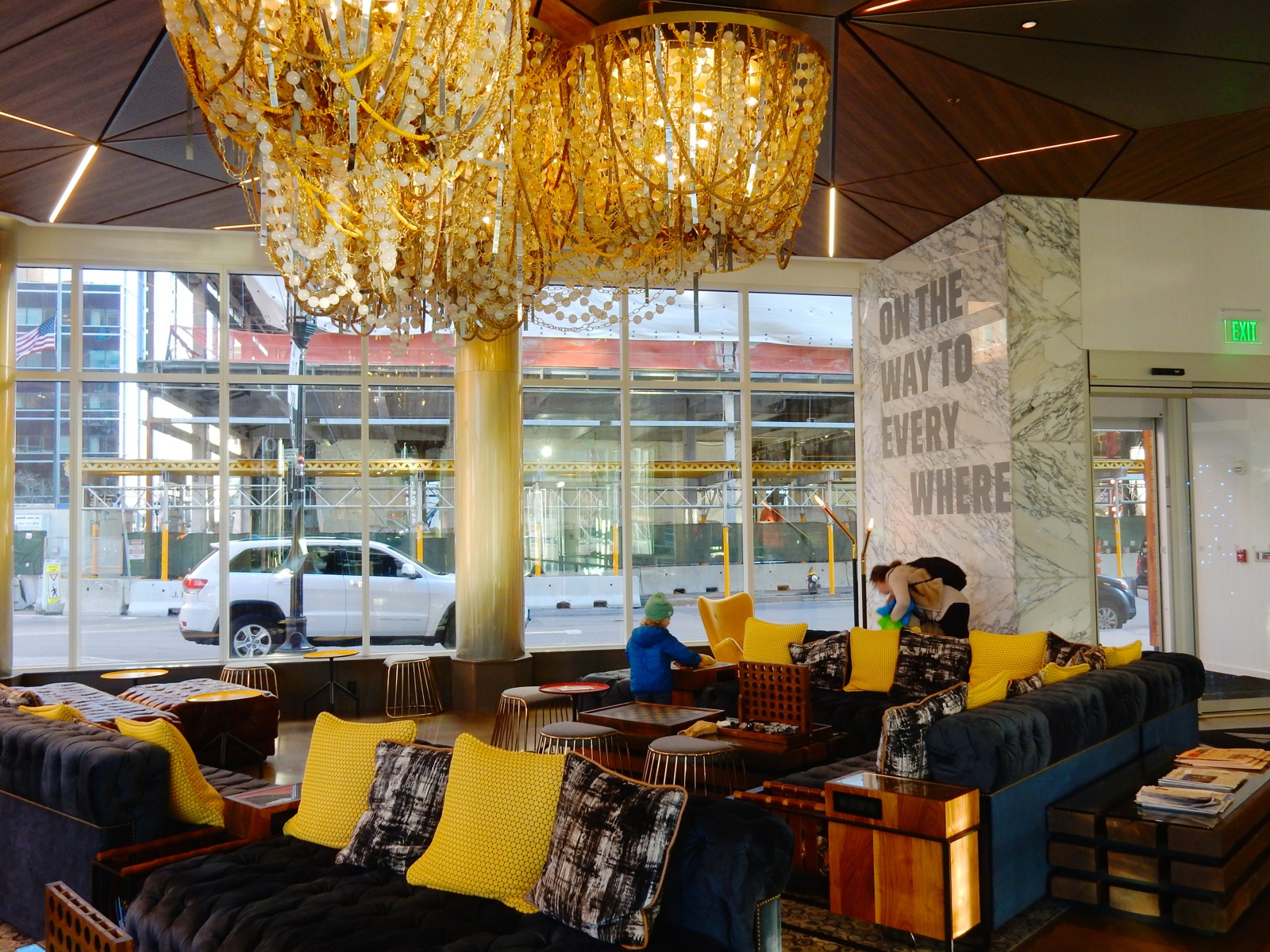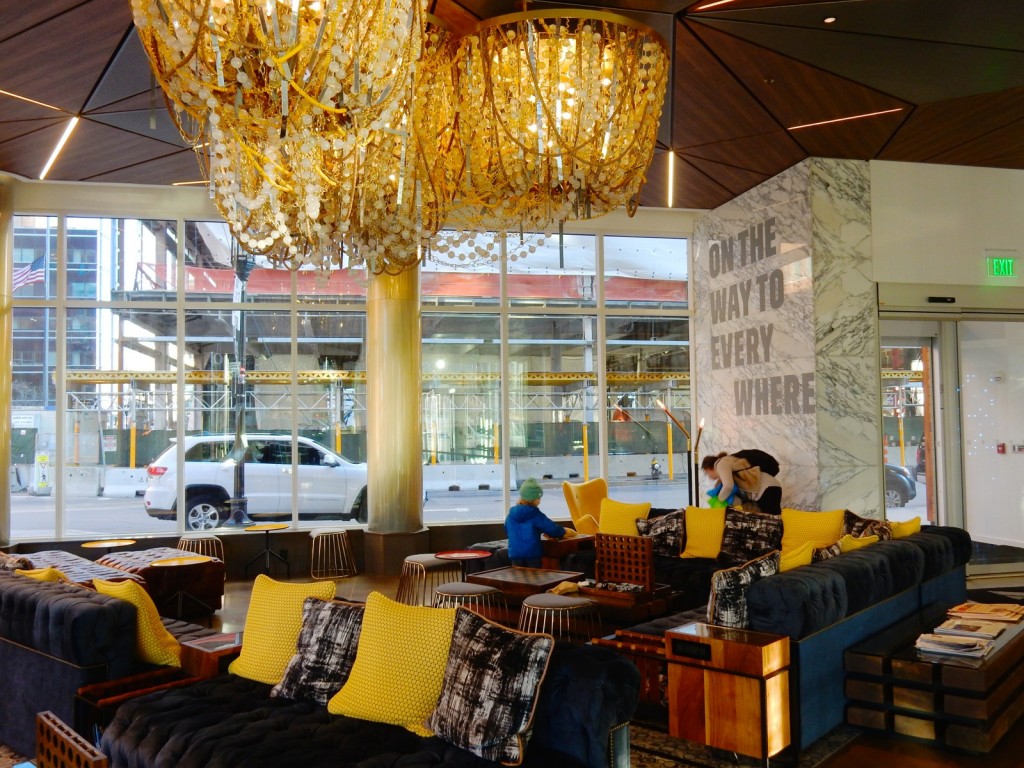 STAY: The Envoy Hotel. Opened in June 2015 in The Seaport District, and considered Boston's hottest new hotel by many, The Envoy has earned a complete "Maven Favorite" writeup here.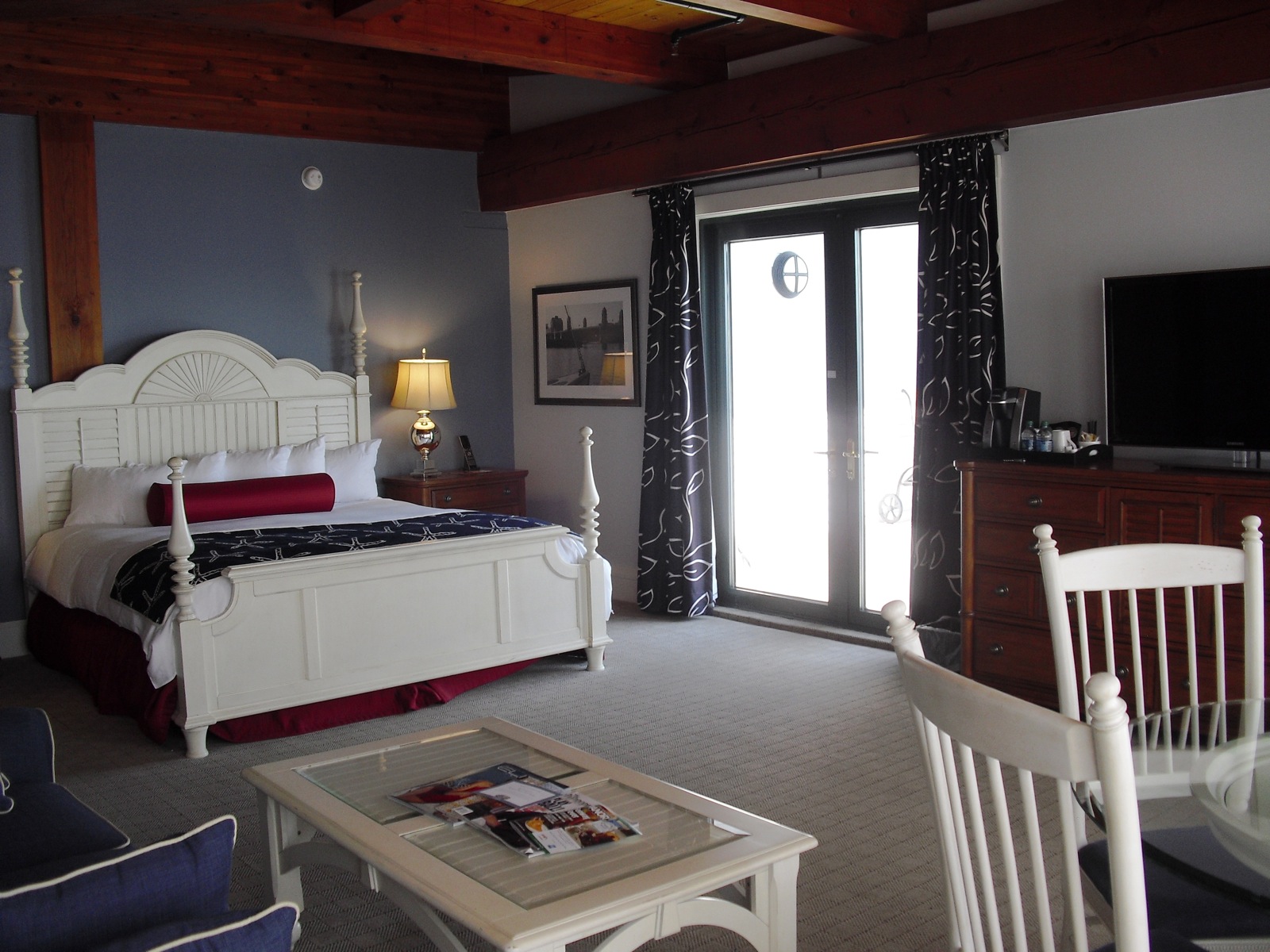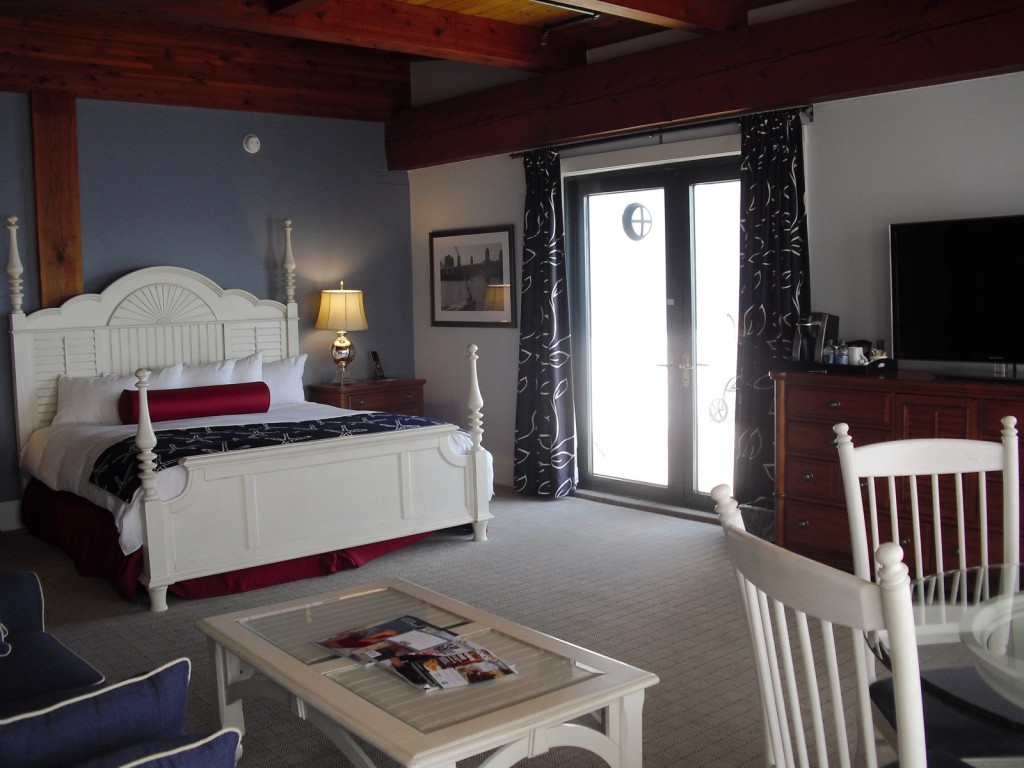 STAY: Boston Yacht Haven Inn and Marina. At this point in time, it's "off the radar" for most out of towners, and even Bostonians. In some ways, I hate to even bring attention to this incredibly set ten-room boutique inn. But here I go.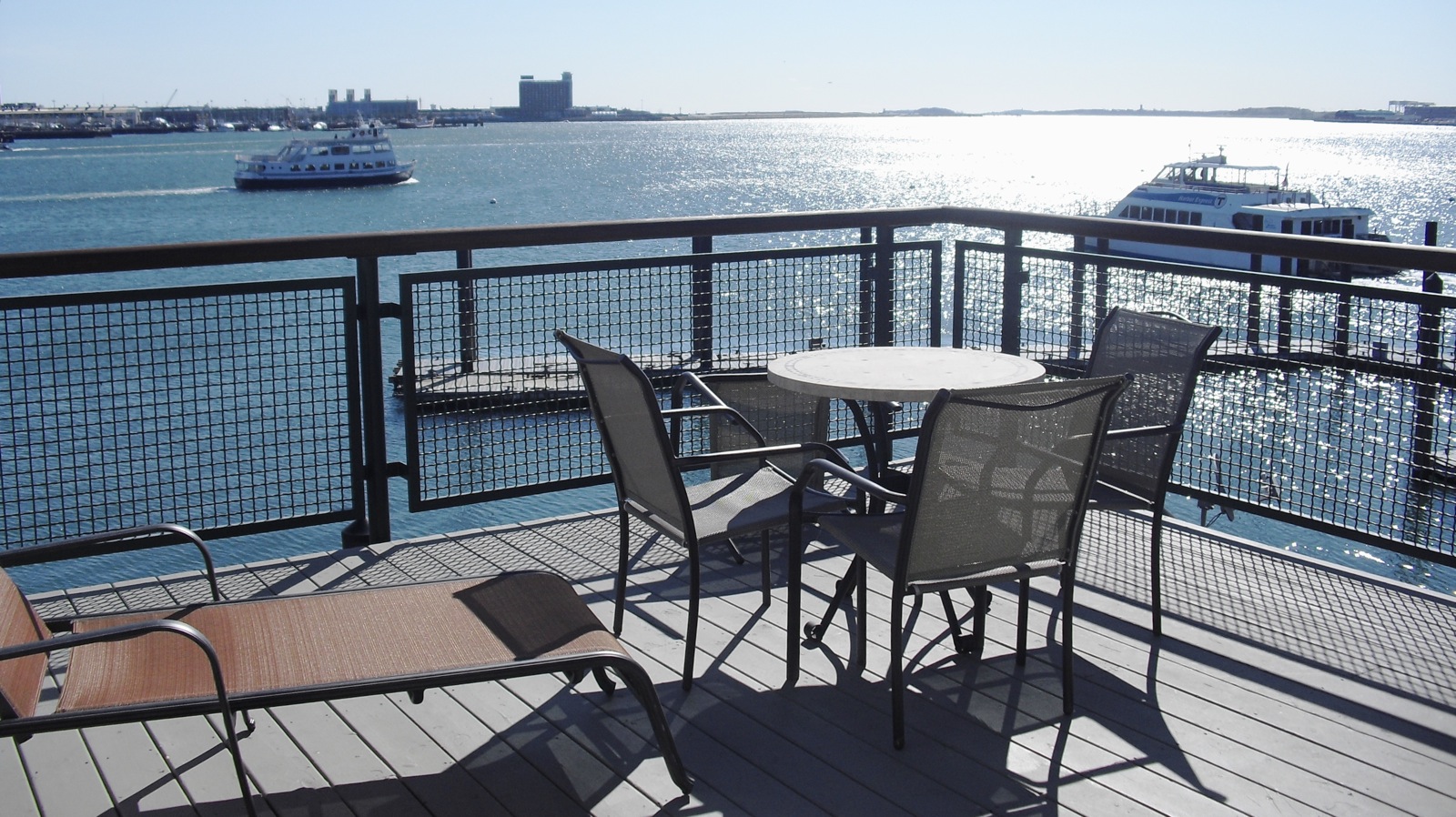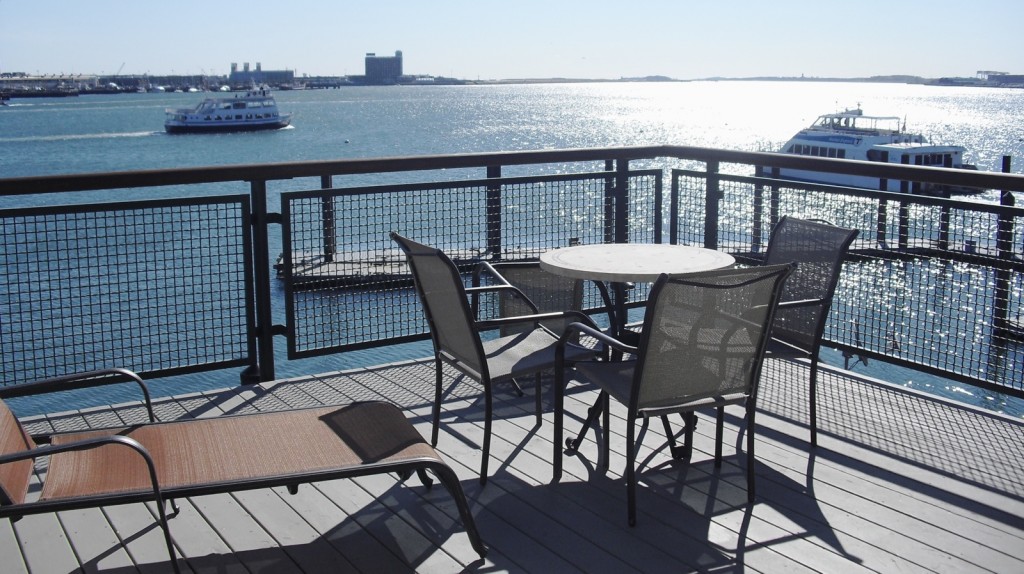 If you want to stay within a swan dive of Boston Harbor, ferries gliding by your sundrenched, nautically appointed room and private deck, secluded yet steps from the Historic and Italian North End, contact Boston Yacht Haven, which serves as both an inn and 100-slip marina. Try for a corner room, with picture windows on two sides and decks with lounge chairs.
FYI – staff leaves around 6pm, so don't expect round the clock service, and bathrooms, while large and clean, are not five star luxury marble and gold palaces. Who goes to waterfront Boston for the toilets, anyway? Yacht Haven is an official "find" – and I'm hoping there will be a place for me after the public discovers it. $225-$450 per night includes continental breakfast, free wi-fi.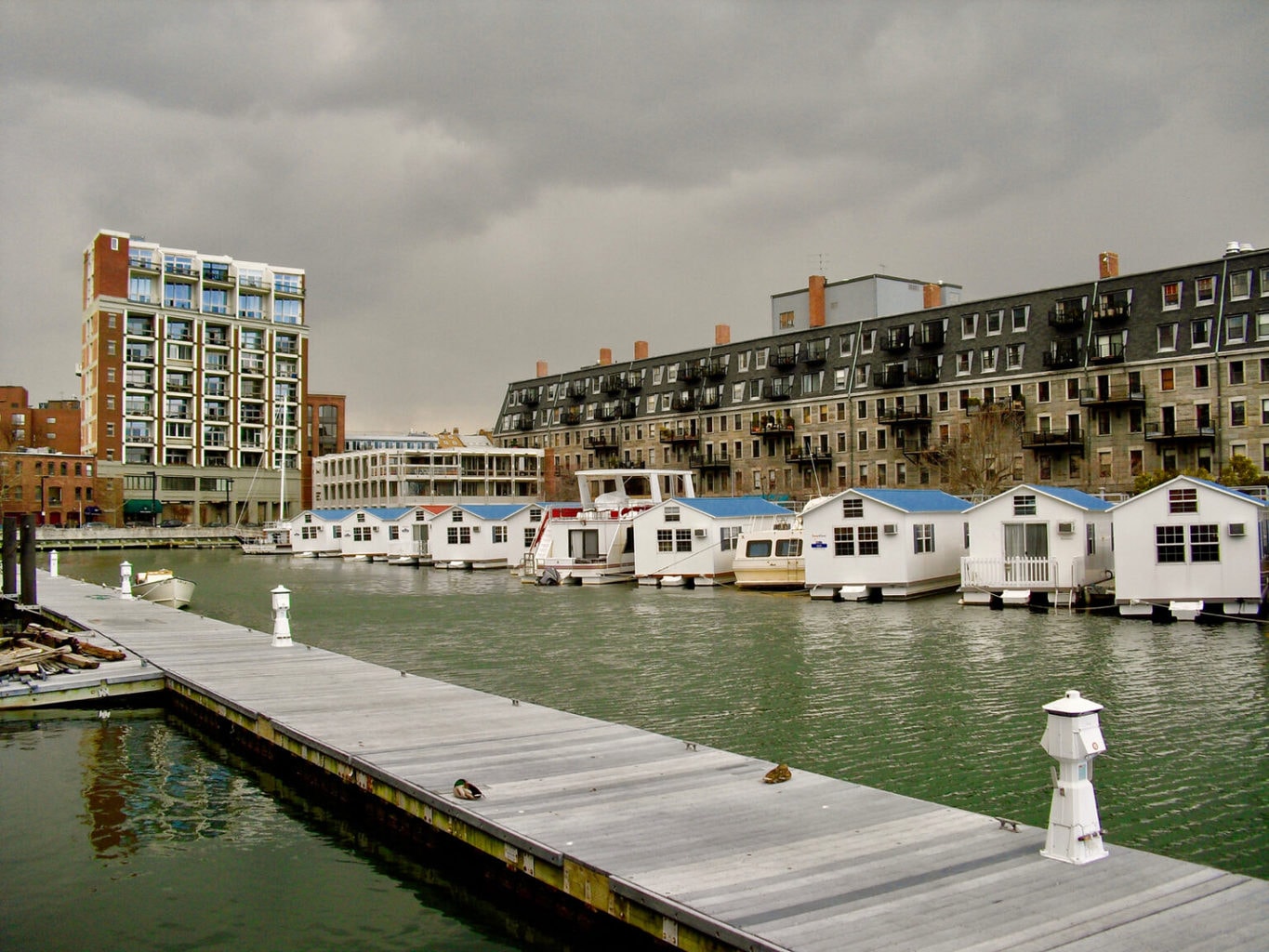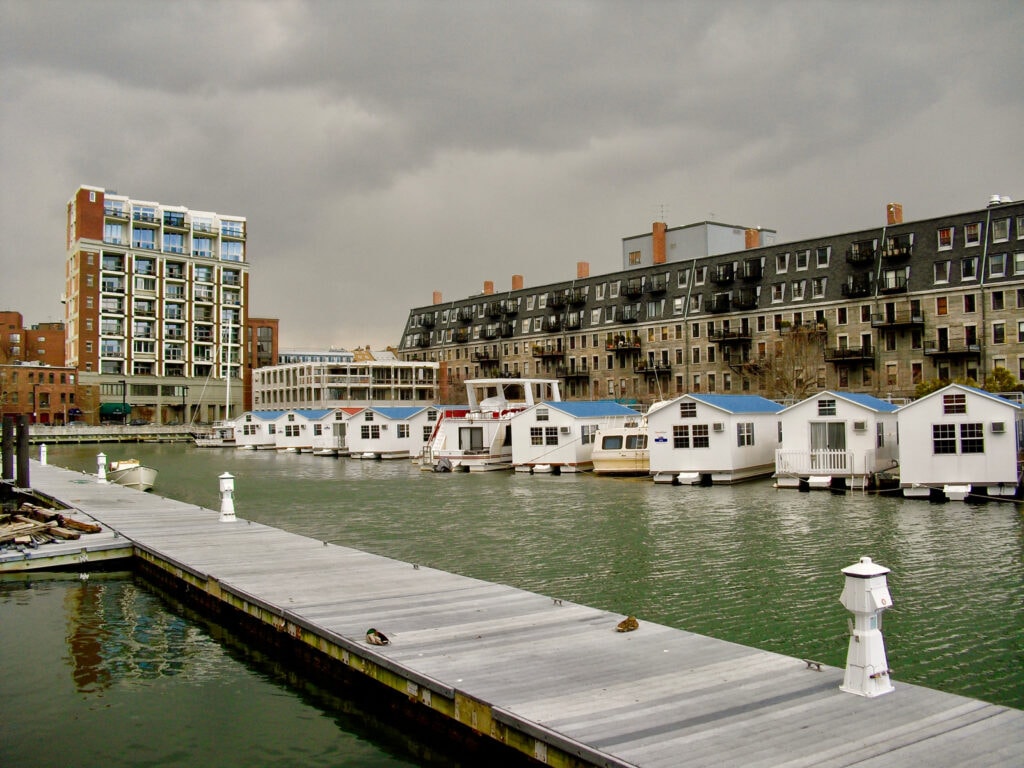 STAY: Green Turtle Floating B&B. And if you really need to be on the water, actually, really, truly, try to score a room onboard this floating inn, which has earned accolades from Yankee Magazine and is currently # 1 on a certain review site for Boston's B&Bs. $260 per night.
Weekend Getaways In Boston