WHY GO: We know there are a gazillion Boston Tours to choose from. But, if you're the type that obsessively seeks out the most outrageous, wackiest, unique, and sometimes romantic experiences in a new city, you're in luck. The Getaway Mavens are all over it.
Here, we present some of the wildest, yummiest, gloomiest, and yes, soul-soaring Boston Tours – many you've probably never heard of.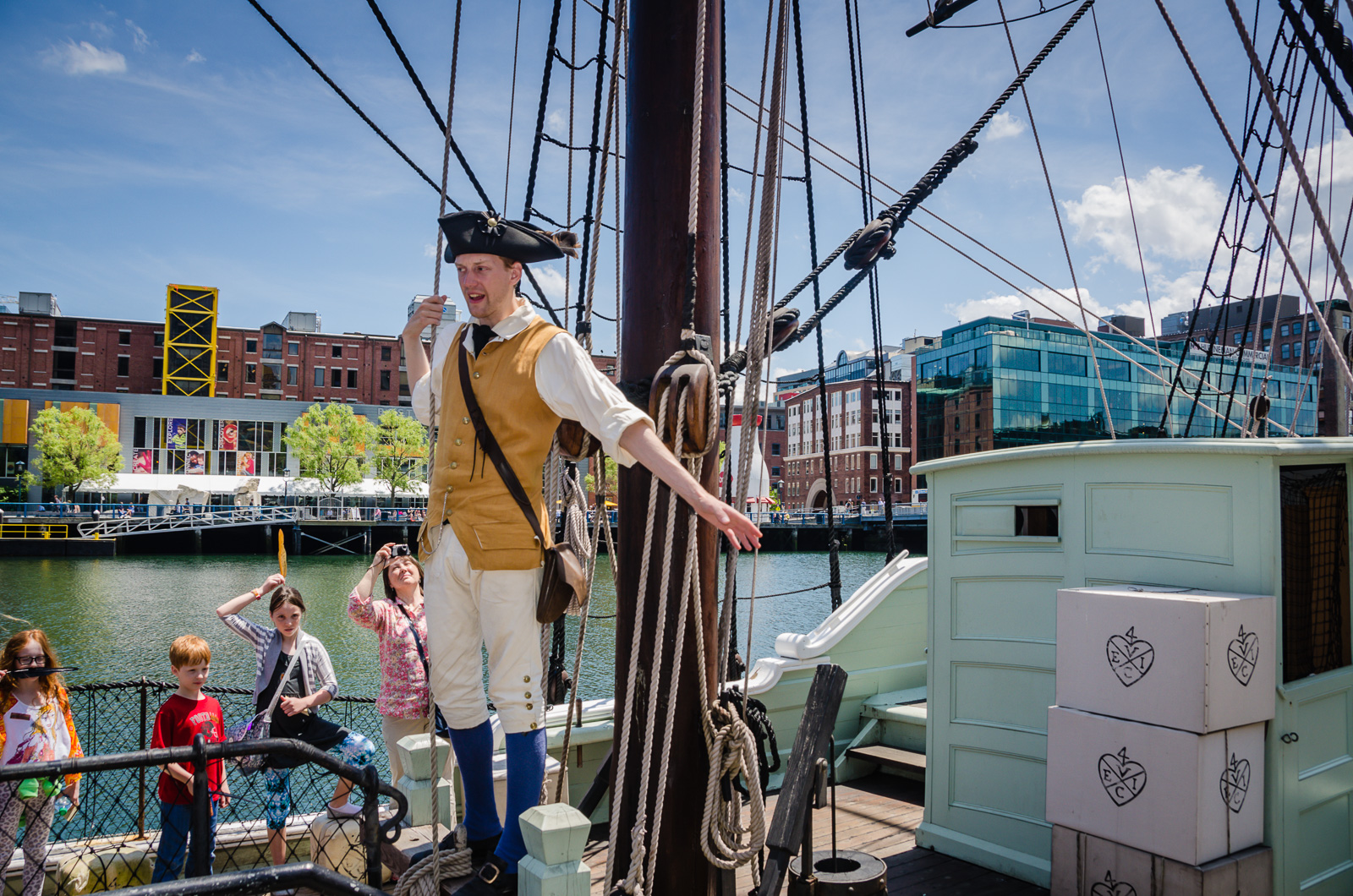 We've already covered several history tours in this Historic Boston post. So, if you've never been to Boston before, start with The Freedom Trail, The Old State House, and The Boston Tea Party Museum covered in that piece.
And, for a time-saving overview of the city, buy a ticket for the Hop On Hop Off Boston Trolley, and just enjoy the narrated ride.
The following Boston Tours, however, delve deeper, spookier, stranger, yummier, and wetter than your average trolley tours or sightseeing tours. So, choose a few of the following and get to know the weirder side of Boston MA.
Most tours are less than a few hours long, so they make for excellent day trips from nearby towns. Not to mention great opportunities for a Date Day or Night.
For our recommended places to stay, we place you a few miles from downtown near Fenway Park at a boutique hotel right on the Tram (the T), at an in-town former jailhouse (Liberty Hotel), and in the former Boston Police Station (Loews Hotel).
Scary, Spooky, and Insanely Frightening Boston Tours
Boston, as you may know, is no stranger to bloodshed. Beginning with the Boston Massacre and Boston Strangler, and more recently, the Marathon bombing, this City of Patriots has seen its share of darkness over the years.

Several tour companies do a great job ghosting their patrons. And by ghosting, I mean introducing groups to the ghosts and ghouls, awful events, criminals and other really bad characters throughout Boston's history.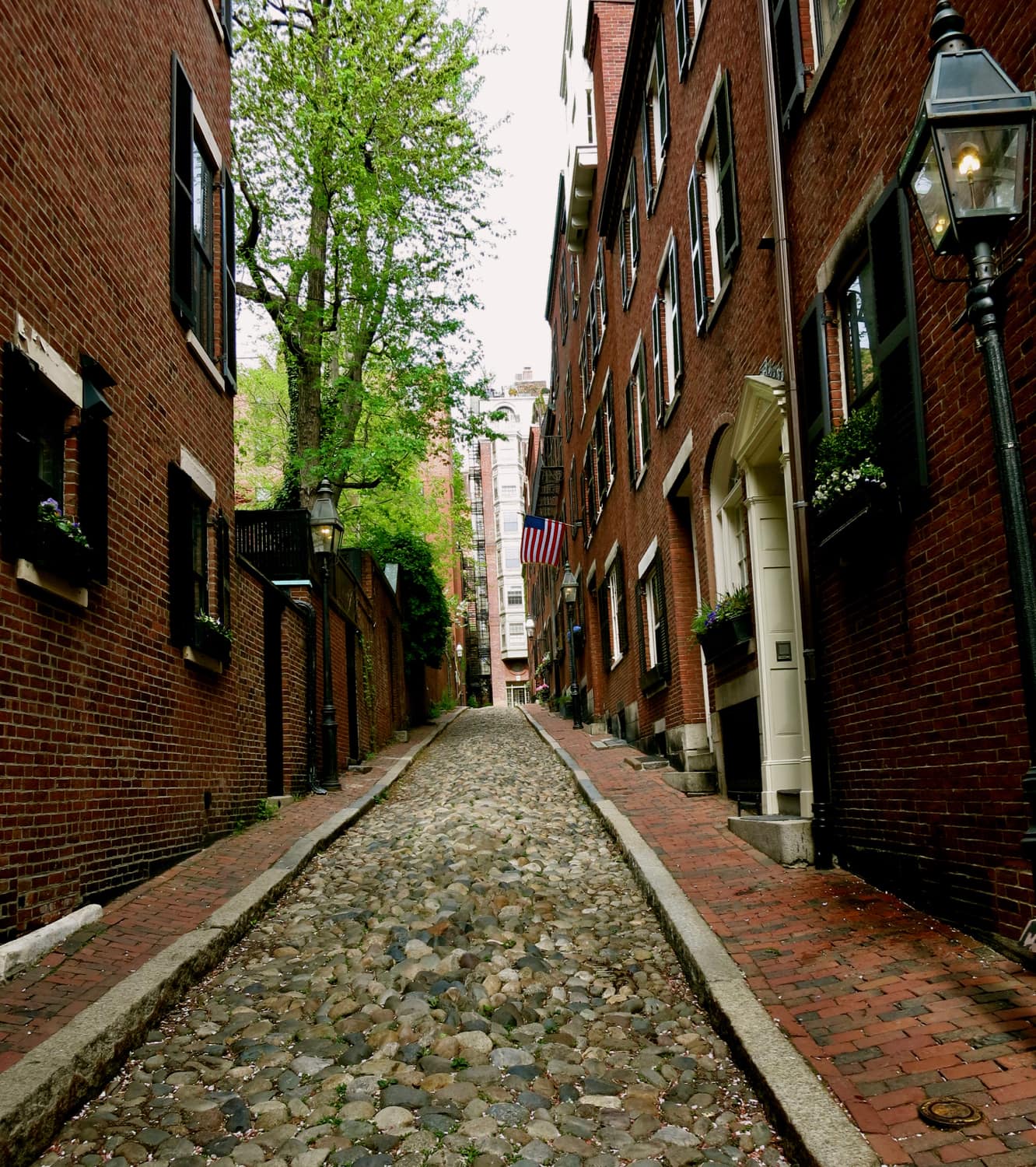 This free walking tour (*though guides happily accept donations) begins with the city's Number One Murderer – the Boston Strangler. And it gets creepier from there.
This "pay what you believe it's worth" guided tour promises to takes you on a journey through the sinister underbelly of Boston.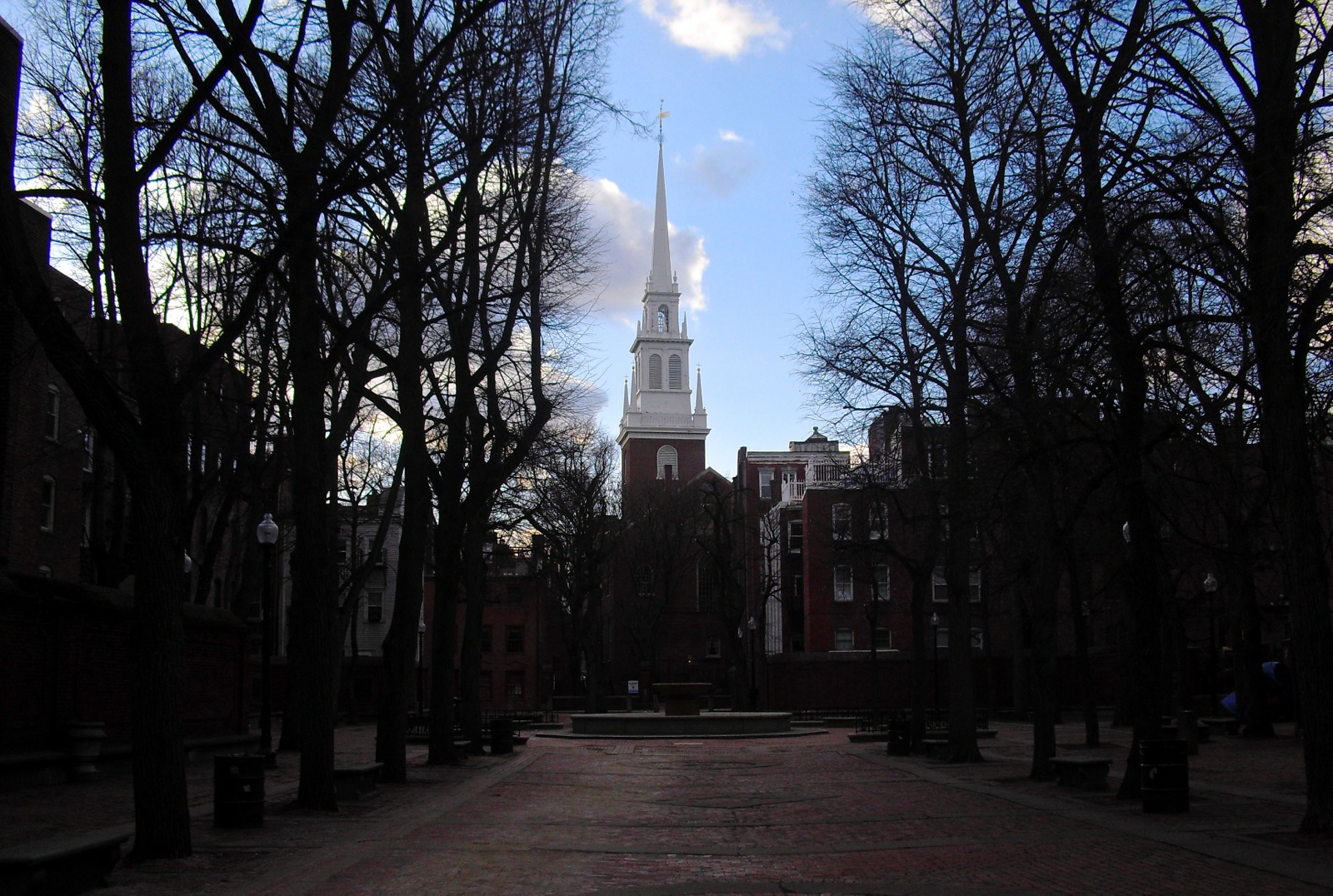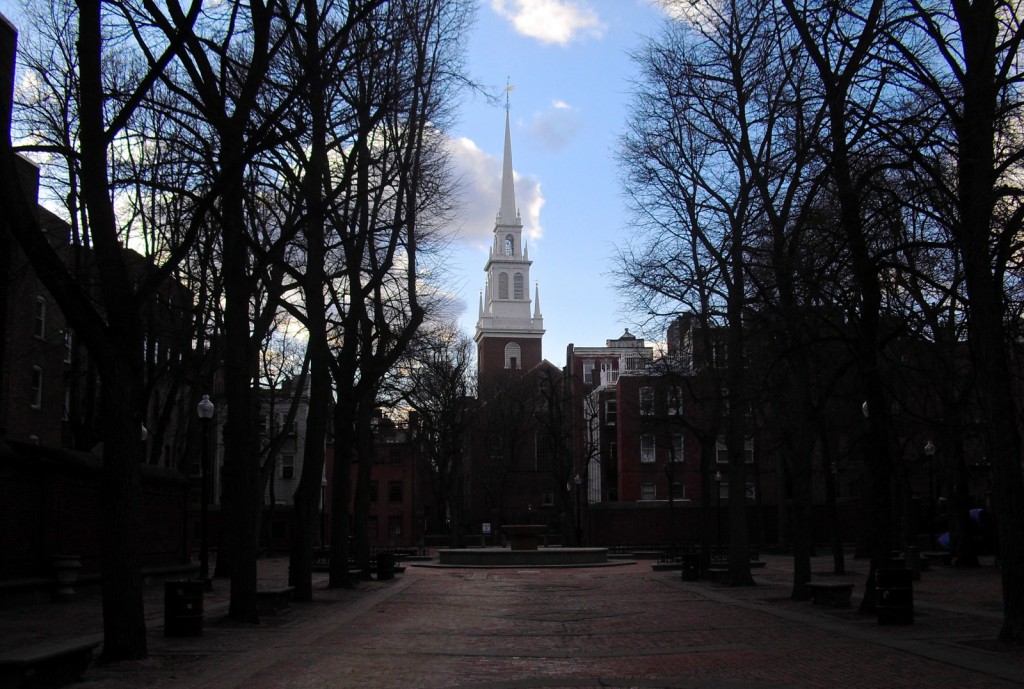 As you huff through the cobblestone streets of the North End with a passionate guide, you'll hear tales of murder, about frequent kidnappings and beatings on the (Colonial-era) waterfront, Small Pox pustules, "resurrection men" (body-snatchers), Harvard Medical School murderers, bloody "ratting" competitions, the cries of horses trapped in rivers of hot molasses. And other stories of Boston's most nefarious people and events.
Some characters, like Charles Ponzi, have gone to their just rewards. But others, like the last of a notorious Crime Family, still have a tenuous grasp on life; rendering a stop near the former Family headquarters slightly unnerving. Staffed by brainy and entertaining volunteers who go through six weeks of research and training, Boston By Foot offers a slew of specialty walking tours all over the city.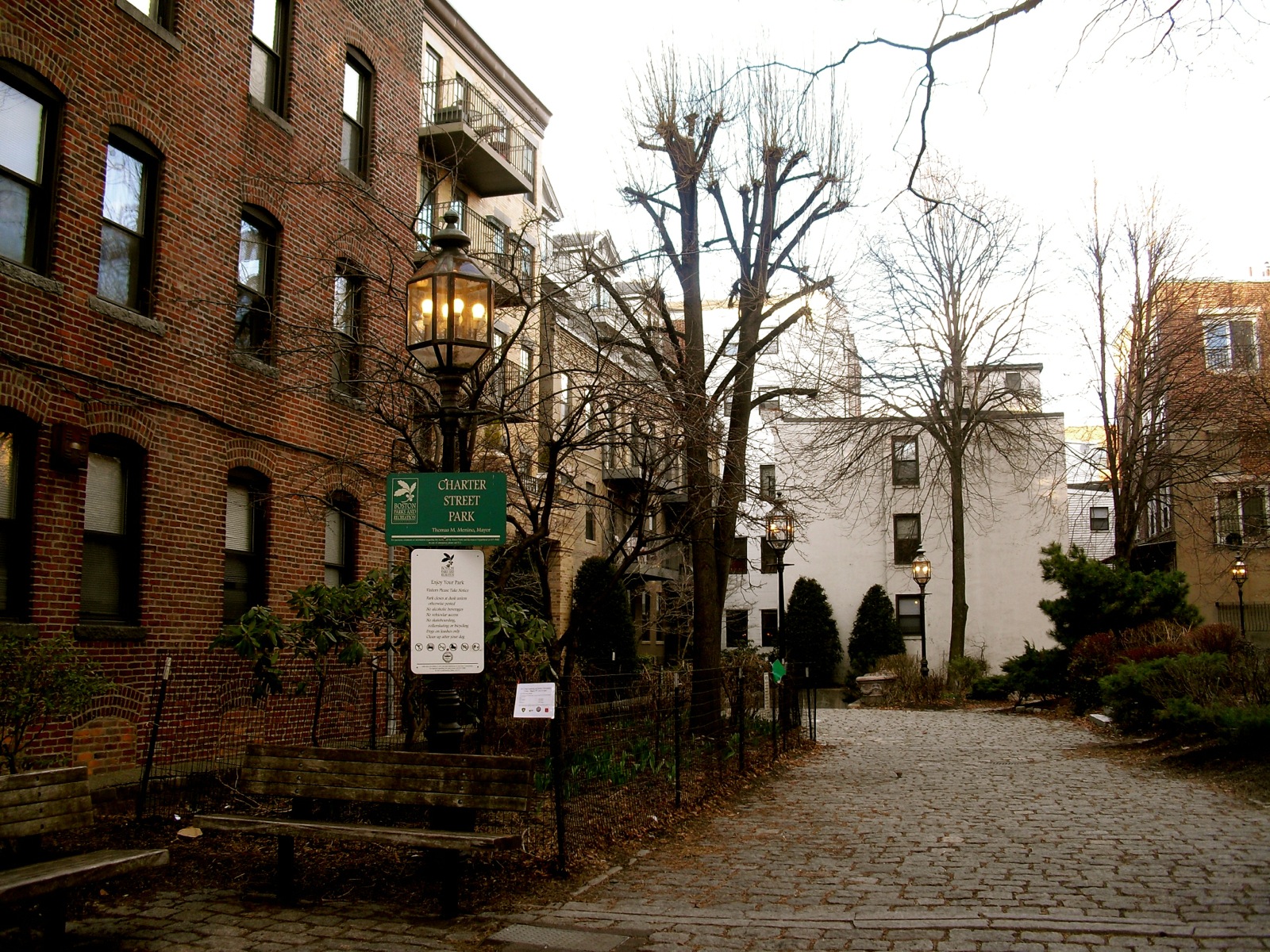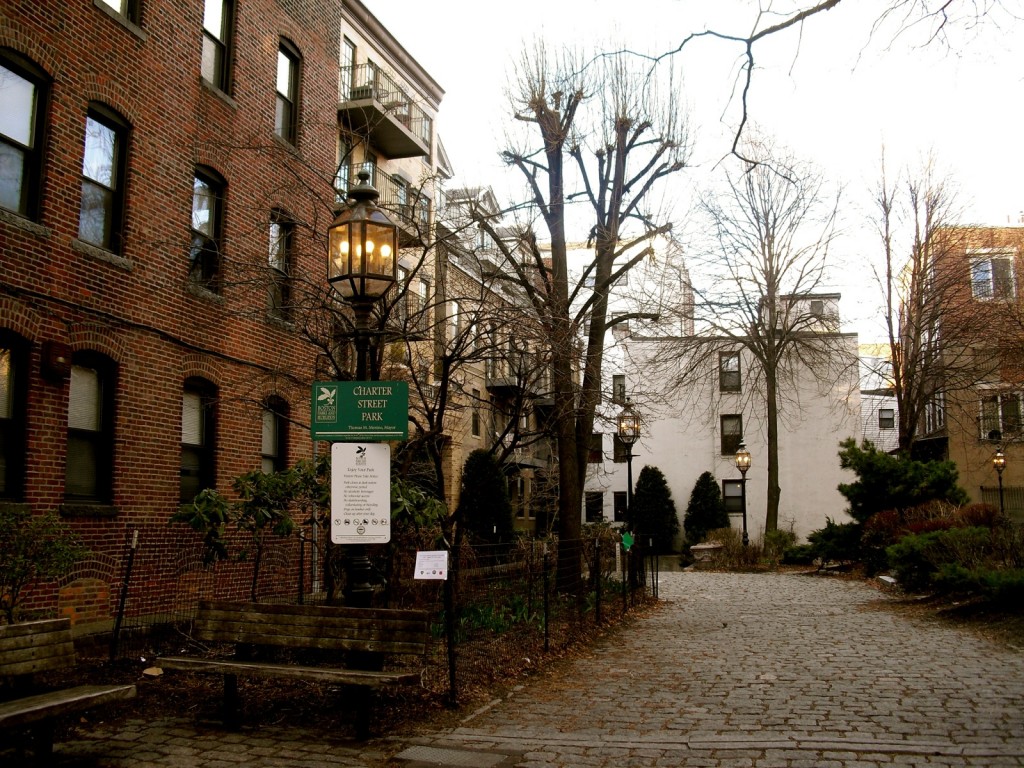 Board the hearse-black trolley for a fun ride and walk through the city and Boston's oldest graveyards. Punster guides, who don't let facts get in the way of a great story, regale you with ghost stories on Boston Common and the Granary Burying Grounds. They tantalize with tales about the Boston Strangler, the Great Molasses Flood, and others spooky paranormal activity. FYI – Come with a sense of humor.
On the Water Boston Tours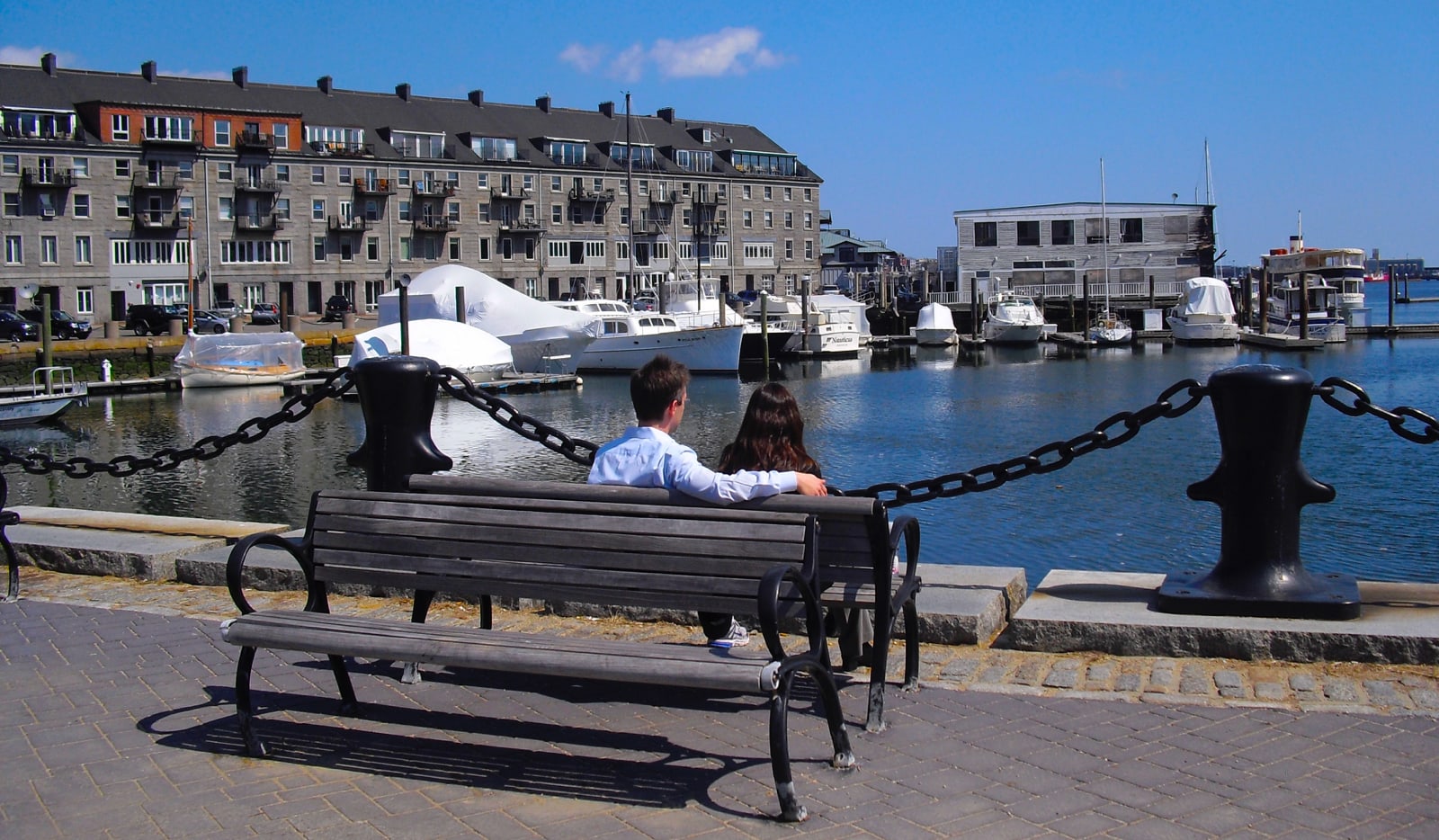 On this exhilarating boat ride, you're sure to get drenched. "Sit back and relax? Not on this ride!" Painted like a shark out for blood, "Codzilla is 70 feet of aluminum and bad attitude."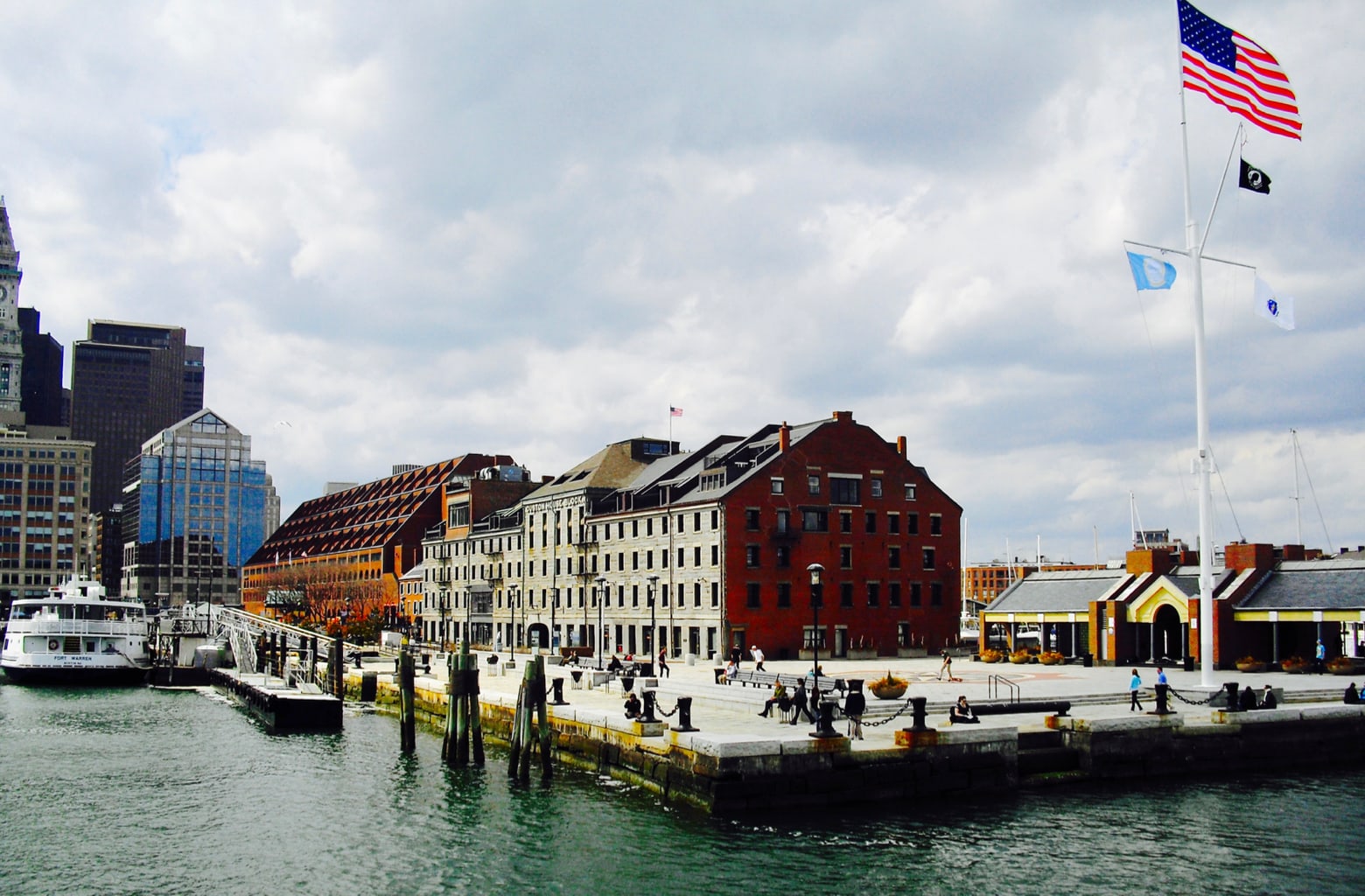 If you'd like your Boston Harbor cruise a bit more sedate, take this one hour sightseeing narrated tour of offshore Boston. It provides a good overview of the city's history from the water – with views of the skyline and the USS Constitution – the Revolutionary War frigate still afloat.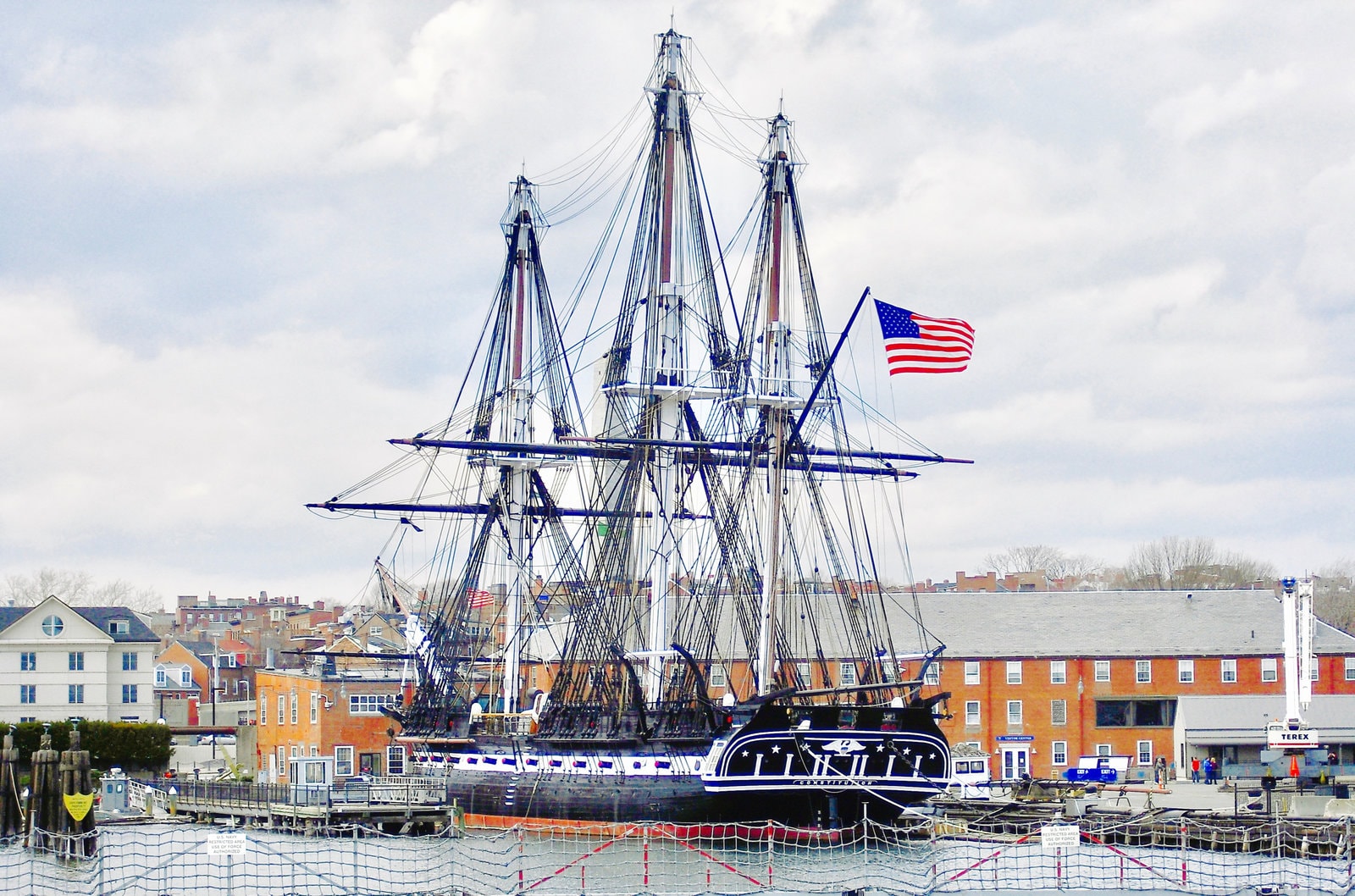 Sail through history on the 125ft Schooner Liberty Clipper, a modern replica of a Baltimore Clipper style schooner. Your R&R is hard won, after initially pitching in to hoist the many sails, and perhaps taking a turn at the helm. If you want to up the romance ante – plan on a Sunset Cruise, or book the very popular Cocktails, Rum, and City Lights Cruise for the 21+ crowd.
Do you prefer harbor or river? Daytime, sunset, or moonlight? Ah, choices. And there's never a bad one. Paddle one of the most scenic sections of urban river in the country: the Charles River. Or witness the Boston skyline the way floating seagulls see it, while kayaking Boston Harbor.
Boston Tours On Land
Ride A Duck
I really wasn't sure where to include this. Land? Water? The Boston Ducks – arguably the best-known and most popular tour in town – traverse both. Using amphibious vehicles developed during WWII, these strange looking open "buses" ride through some of the most congested streets in Boston, and then ease into the Charles River. Passers-by might be confused or delighted to hear groups of tourist quacking their way through the city, but it's actually more fun to be onboard. Driver/guides bring Boston history to dramatically, hilarious life. The Ducks are so popular, by the way, there are multiple tours a day.
Pedal Through Boston and Cambridge with Urban AdvenTours
If you prefer your adventures on land rather than on sea, Urban AdvenTours, and would like to get a bit of exercise in, Boston's premier bike-touring company guarantees you a "wheely good time." Choose from the Boston City View Tour, Tour de Boston Tour de Cambridge, and the Emerald Necklace Tour that brings you through 15 miles of Boston's green spaces. Most are at least 10 miles and run 2 ½ to 3 hours.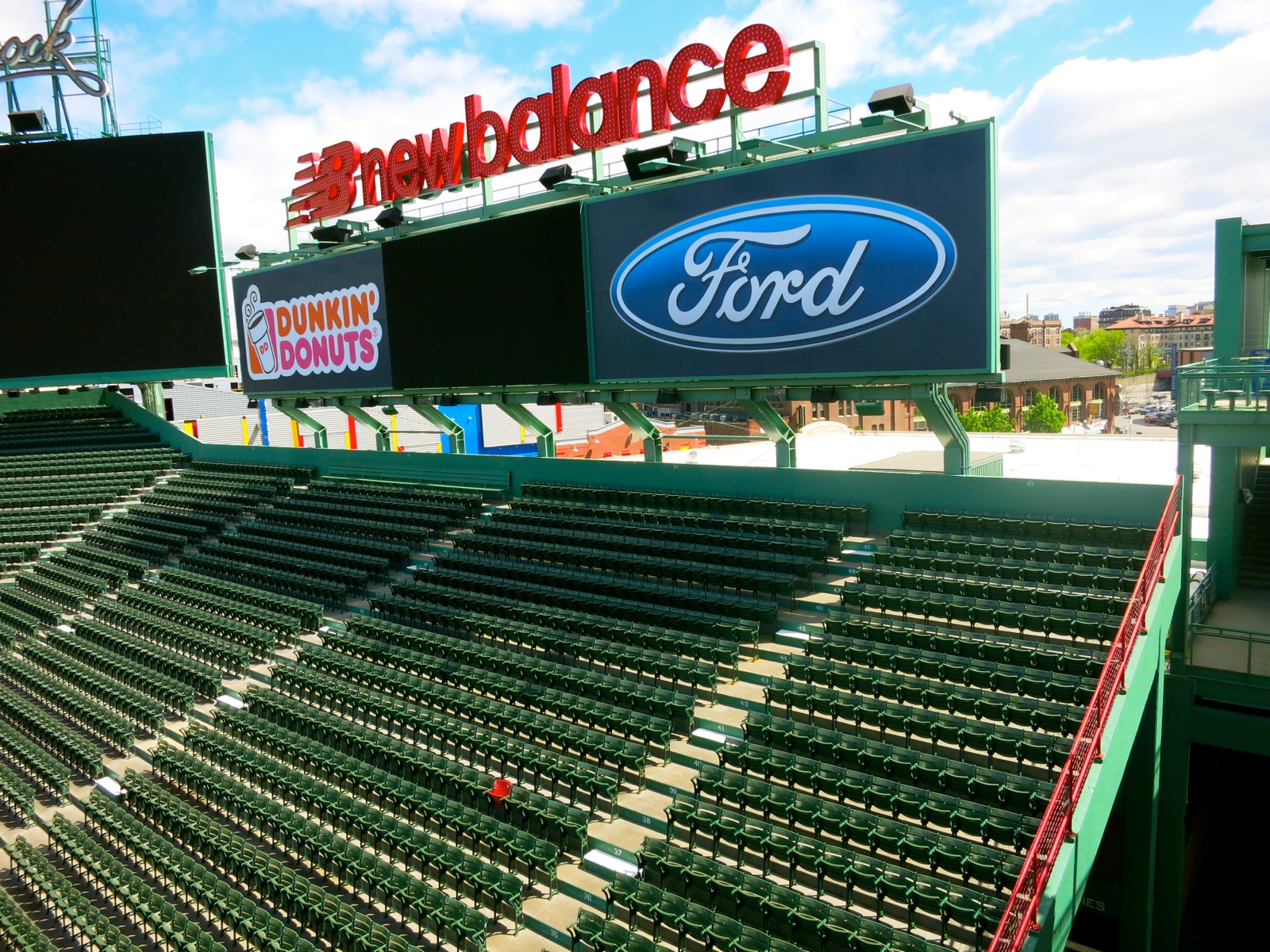 Learn the Secrets of Fenway Park
Even if you're not into baseball – or sports in general – a tour of Fenway Park, home of the Red Sox, is a not-to-be-missed experience in Boston. Learn why a 37' wall, nicknamed, The Green Monster, was installed. Sit in the empty press box for a bit. Hear the stories about the single red seat, and secrets behind the scoreboard.
Boston Food and Drink Tours Worth The Calories
Two North End Food Tours Run By Homies
Boston's North End was a toehold for immigrants since the American Revolution, with English, Irish, and Polish Jews coming and going. That is, until the early 1900's when the Italians came to stay.
When it comes to in-the-know food tours of Boston's famous Italian North End, there seem to be quite a few. But only two tout actual, homegrown guides who can provide an insider perspective on the personalities, food, and shops there.
The two websites are slightly different: one is NorthEndBostonTour.com and the other is BostonNorthEndTours.com. So, you can't be blamed for thinking they are indistinguishable. And, they are equally rated 5-star by fans. You can most likely choose one (or another altogether), and be happy.
Coined "Boston's Politically Incorrect Food Tour," owner/guide Anthony Gesualdi promises that "you will get information about Boston's Little Italy with no bullsh*t, from a true local who was born and raised here." If you want your North End Food Tour led by a cut-up with side of snark, book this one.
This tour, run by Bobby Agrippino, lets you "experience Little Italy of Boston with a lifelong local. No passport required."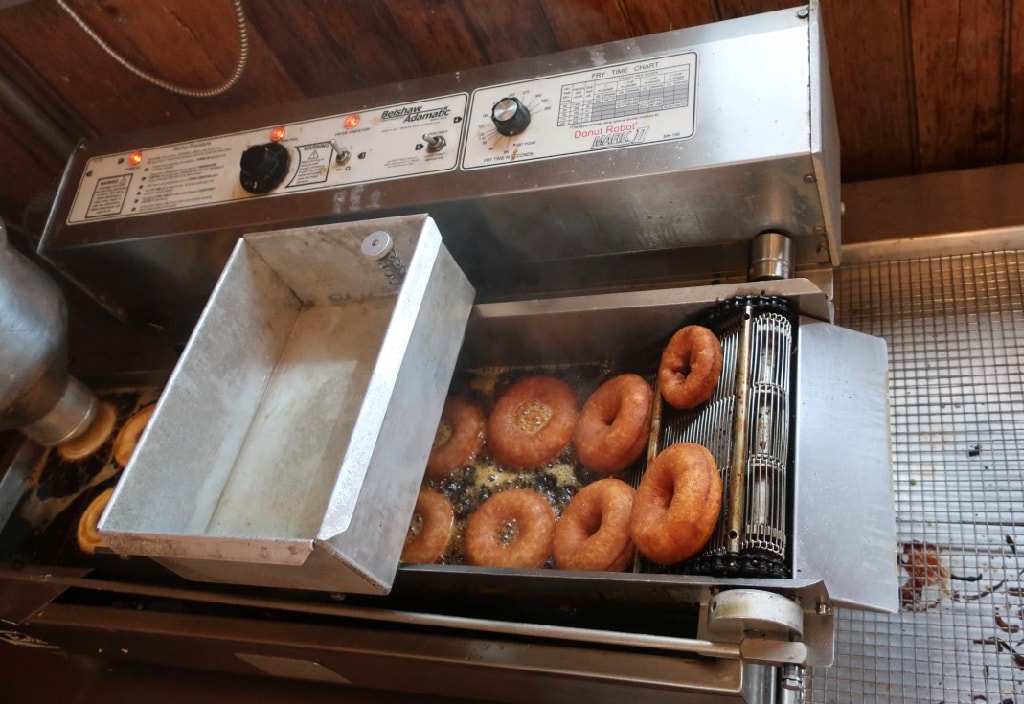 Underground Donut Tour
Did you know that Boston was the "Birthplace of Dunkin' Donuts?" (Well, actually, the town next door, Quincy MA, was, but close enough). In any case – that's a decent reason to start a food tour expressly devoted to donuts here. Underground Donut Tour Co. is the national leader in this respect – with 14 Donut Tours in 12 U.S. cities. The Boston Historic Downtown Tour involves Paul Revere, the Old North Church, city markets, lots of history, and plenty of those hole-y round cakes.
Beer is to Boston what wine is to Napa. Back in Colonial days, the local "sour" water was dangerous to drink, so everyone downed ale like we now guzzle H2O. If you love lager, you're in luck.
While your oenophile friends do the local wine trails, why don't you sign up for a tour of Boston's best breweries? Each tour includes tastings at four breweries, a beer-paired meal, professional (sober) driver, and knowledgeable guides.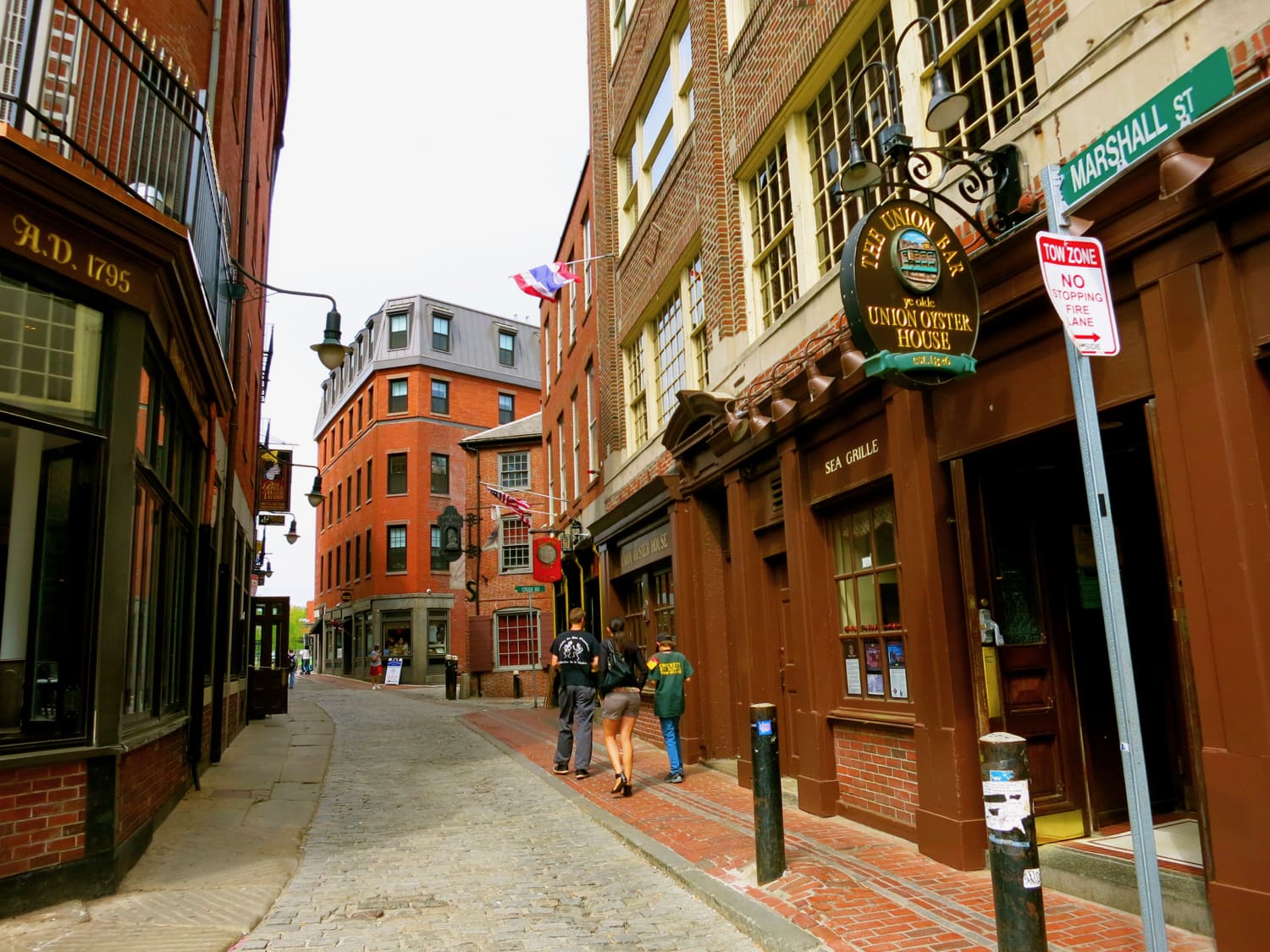 Ye Olde Tavern Tours Along the Freedom Trail
Walk a mile, see ten historic sites, and drink along the way on this Ye Olde Tavern Tour, founded by a PhD Historian. Stop into three historic taverns where Paul Revere and Sam Adams, just to name a few, made their own Drunk History. You'll learn about the way alcohol impacted key events in American History while imbibing yourself.
Hotels In And Around Boston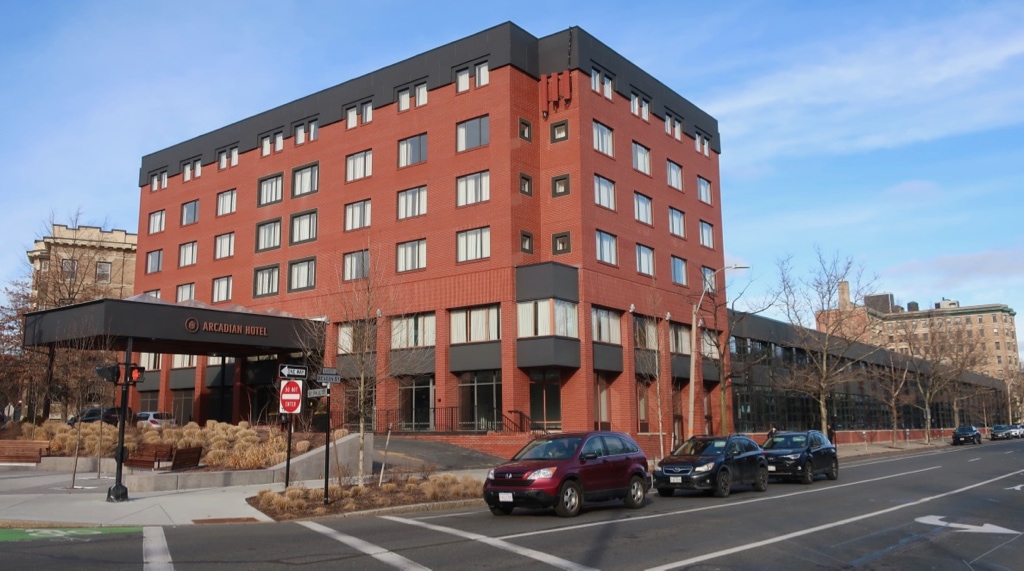 STAY: Arcadian Hotel Brookline MA
Appealing to medical and educational demographics, the upscale Arcadian Hotel sits on Beacon St. in Brookline MA, in the midst of Boston University, Northeastern U., Boston Children's Hospital and Brigham Women's Hospital.
Previously a Holiday Inn, this boutique hotel has shed its corporate skin through a massive renovation, and is now a very cool boutique hotel for everyone; including Boston-bound visitors who don't want the hassle of parking in the center of the city.
With a Green line T stop two leaps from the front door, it's only 15 minutes into the heart of Boston at Copley Square, and within walking distance to Fenway. So, the Arcadian Hotel makes a great base for all the cool, quirky tours and attractions that Boston has to offer.
In fact, Free Tours By Foot provides this Subway (T) Map, and instructions on how to get around Boston.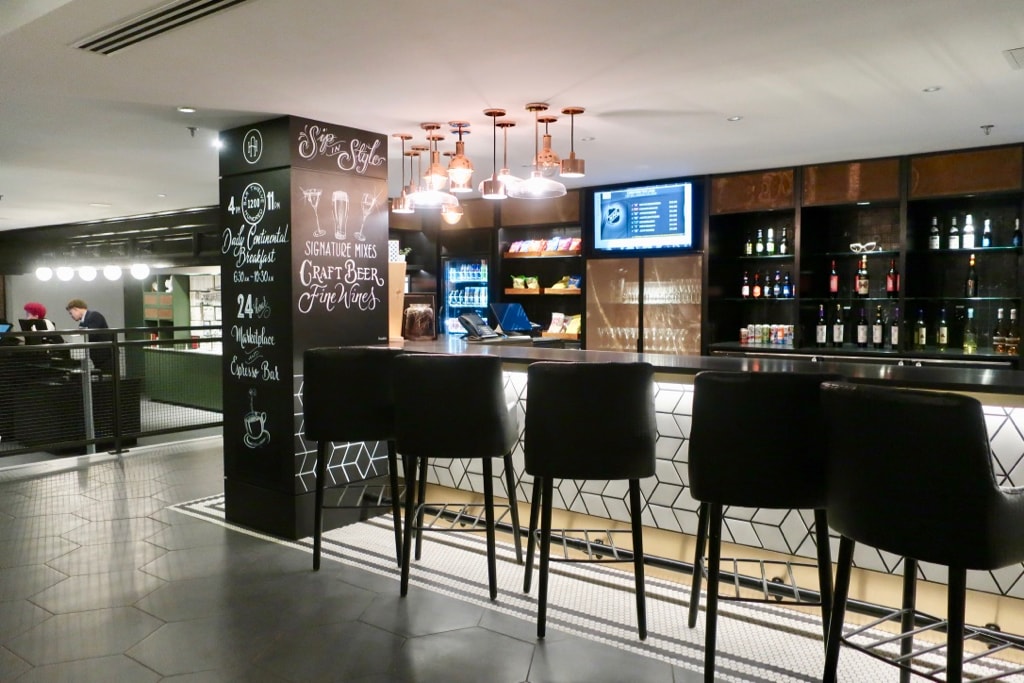 First Impressions
The neighborhood around The Arcadian skews nerdy – with tons of students walking around – and feels extremely safe. Beacon St. actually "leafy" here, with several good restaurants and shops within a block or two.
Check in is a breeze, with helpful staff. If you arrive by car, they will explain how to get to the garage (rather hidden underneath the hotel), where you can park for $38 per day.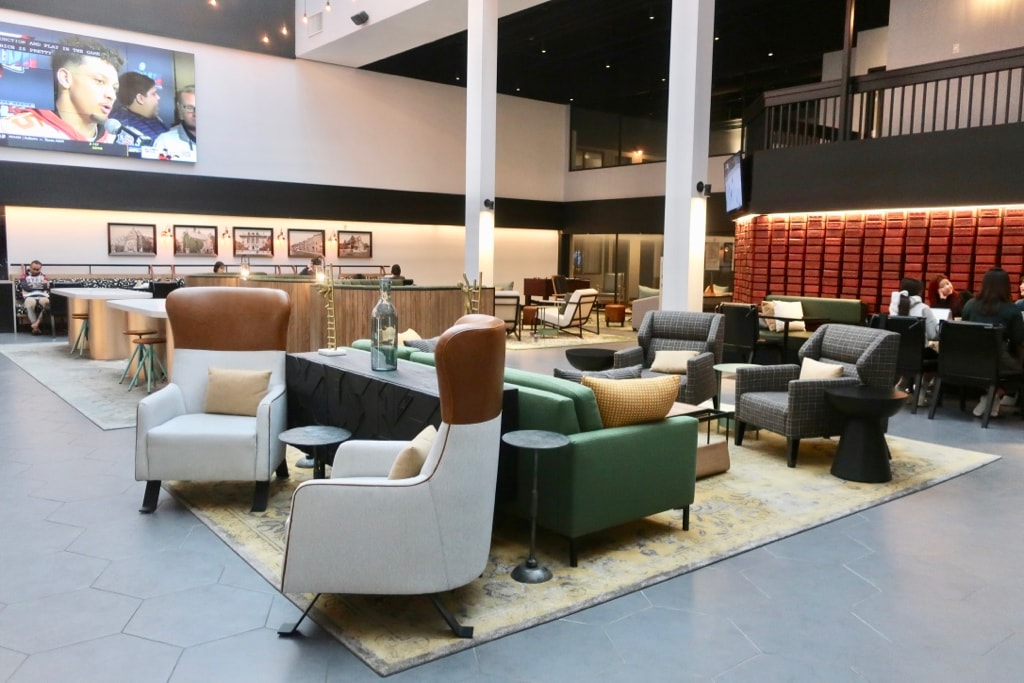 The hotel's soaring glass lobby is quite dramatic. Depending on the time of day, clusters of seating might be occupied by guests or guests of guests studying, working on projects, gathering to see loved ones at area hospitals, or teaming with friends enjoying a cocktail at the busy bar.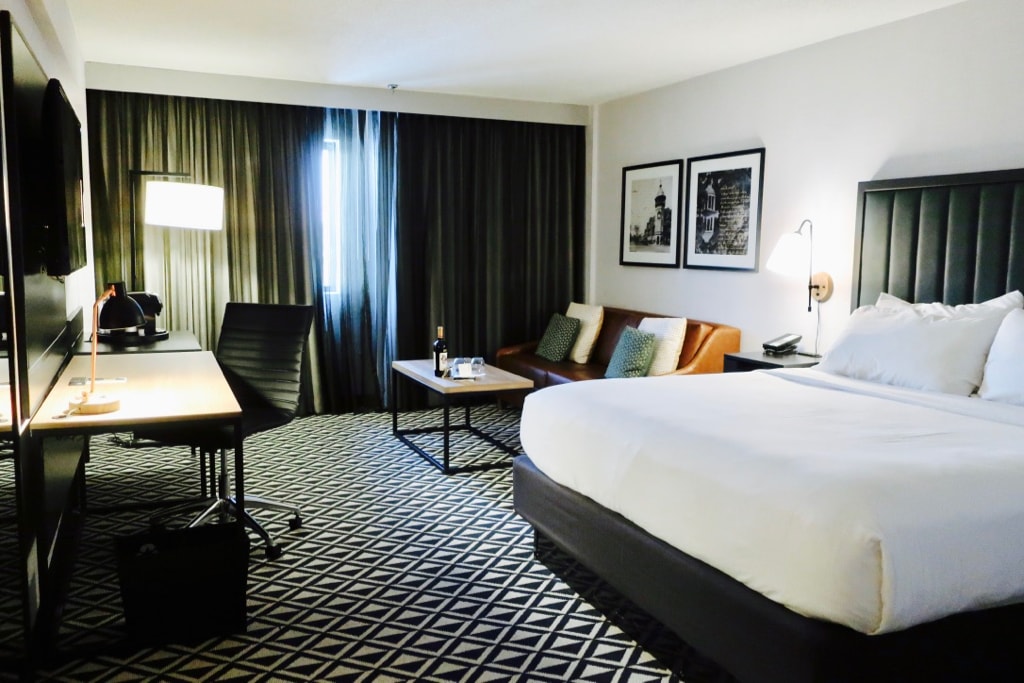 Rooms at Arcadian Hotel
Contemporary, refreshed rooms have gone from threadbare to upscale, with black and white geometrically pattered carpeting and beds that cradle your body in comfort. Bathrooms are clean and pretty standard.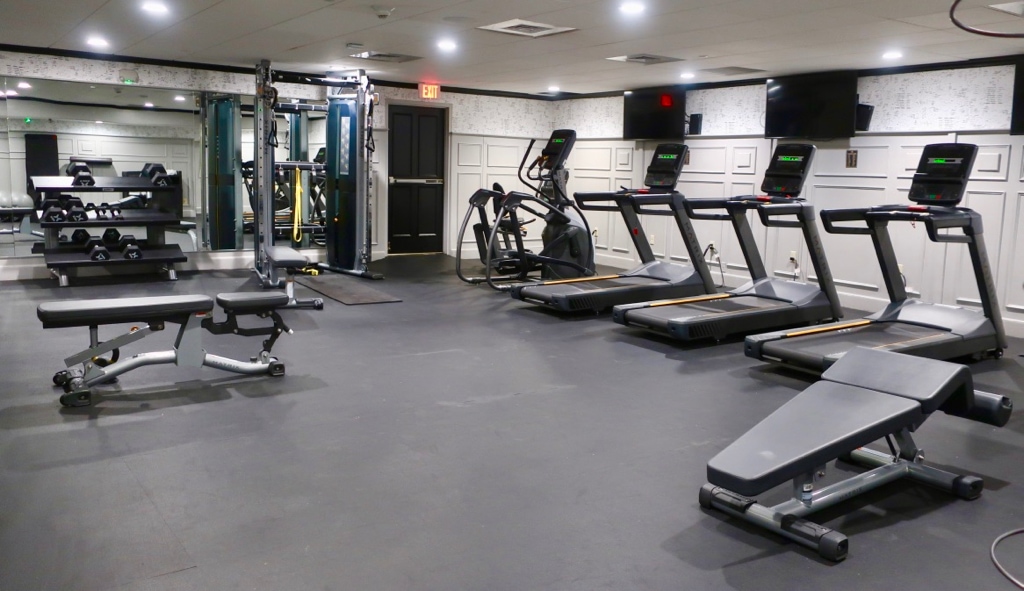 Just the Facts
Rooms from $124 off season ($550+ during BU Graduation Weekend and other special events), include Complimentary Continental Breakfast, use of Fitness room in basement.
The former "progressive" Charles Street Jail, built in 1851 out of rough-hewn granite blocks, is living a second life as a Swanky-with-a-capital-S hotel. After the jail closed in 1990, Real Estate developer Richard Friedman walked into its derelict remains, turning a blind eye to pigeons nesting in the rafters, the dusty floors and dank stonewalls.
He saw a "fantastic public space" with large ocular windows and lots of promise. "I loved it immediately and had a vision to liberate it; "from incarceration to liberty." Thus was born The Liberty Hotel. Friedman enlisted Buddhist Monks to cleanse the property of any oppressed spirits or spooky vibes that might have been lingering. "Just in case."
From the 1920's till the late 1990's, this boutique hotel was Boston Police Headquarters. Now, you can follow a raucous nightlife crowd down stairs underlit with cool blue and red neon to Cuff's Bar. That's right. Cuffs. Rooms come with staple luxury appointments; marble baths, down bedding in posh neutral colors.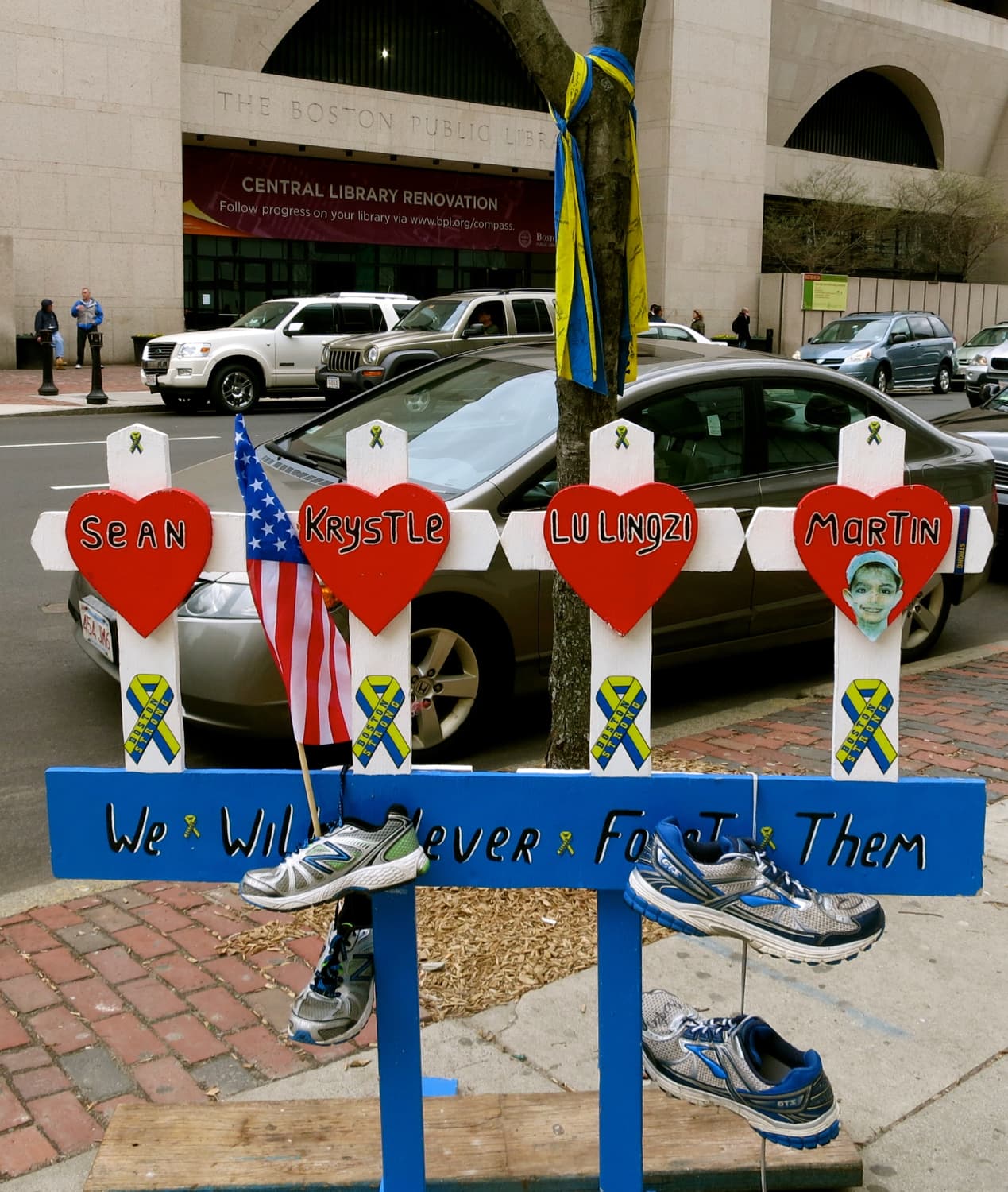 The Lenox Hotel has always been one of my go-to luxury picks for an annual Newbury Street Shopping Spree With Girlfriends. The Lenox, located at the finish line of Boston Marathon, became a victim of the bombing. Windows were shattered and guests had to be evacuated quickly.
Then, throughout the week of April 15, 2013, The Lenox turned into Central Command Center and staging area for city, state and Federal authorities seeking to find and capture the bombers.
Weekend Getaways In Boston