Last Updated on August 3, 2021 by Editor
WHY GO. Granted, this Dark Boston Tours Getaway is unique. But if there's anything this New England city has shown us, it's perseverance and resiliency in the face of evil.
Boston, as you may know, is no stranger to bloodshed. Beginning with the Boston Massacre and Boston Strangler, and more recently, the Marathon bombing, this City of Patriots has seen its share of darkness over the years.
But Boston is also a city of nurturers. Particularly when it comes to food. So we're juxtaposing the darker side of Boston with its culinary history for an offbeat escape to the city that Protects – and Serves some of the best grub on the planet.
Come for these Boston Ghost Tours and Food excursions. And then stay in a former jail or police station to round out this Dark and Delicious Getaway.
Spooky Boston Tours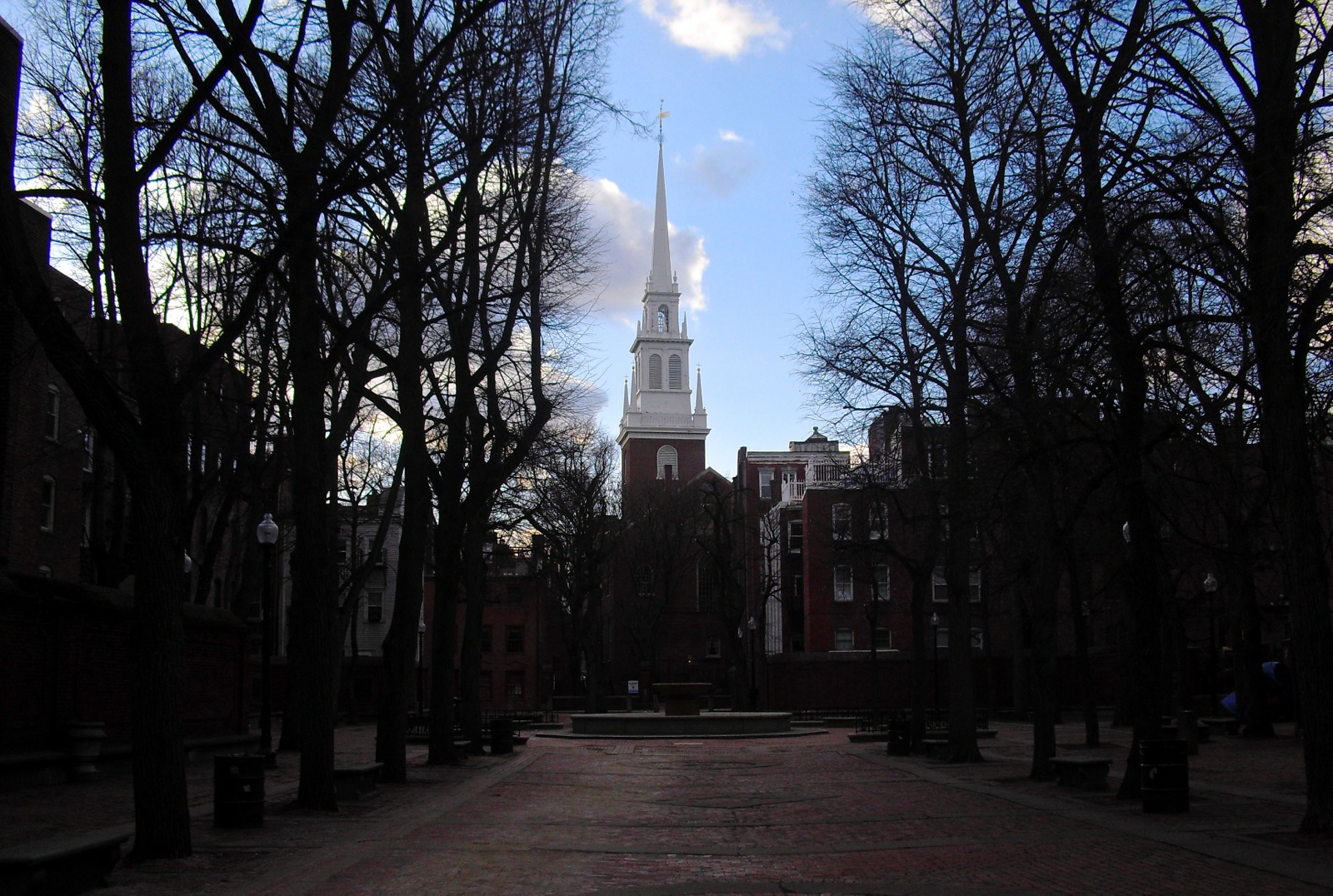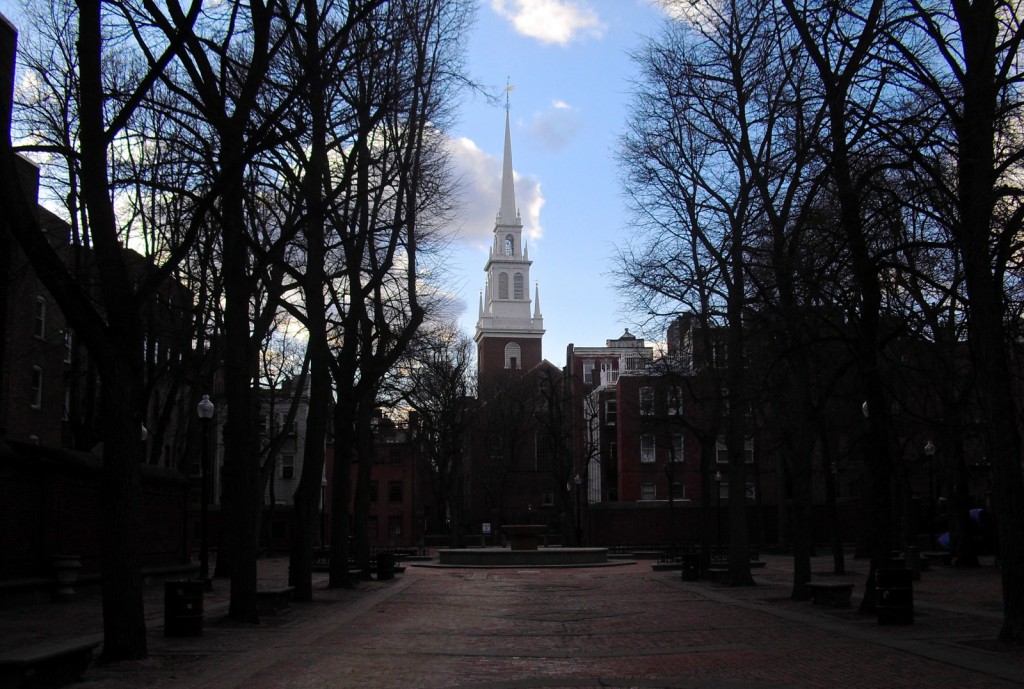 As you huff through the cobblestone streets of the North End with a passionate guide, you'll hear tales of murder, about frequent kidnappings and beatings on the (Colonial-era) waterfront, Small Pox pustules, "resurrection men" (body-snatchers), Harvard Medical School murderers, bloody "ratting" competitions, the cries of horses trapped in rivers of hot molasses. And other stories of Boston's most nefarious people and events.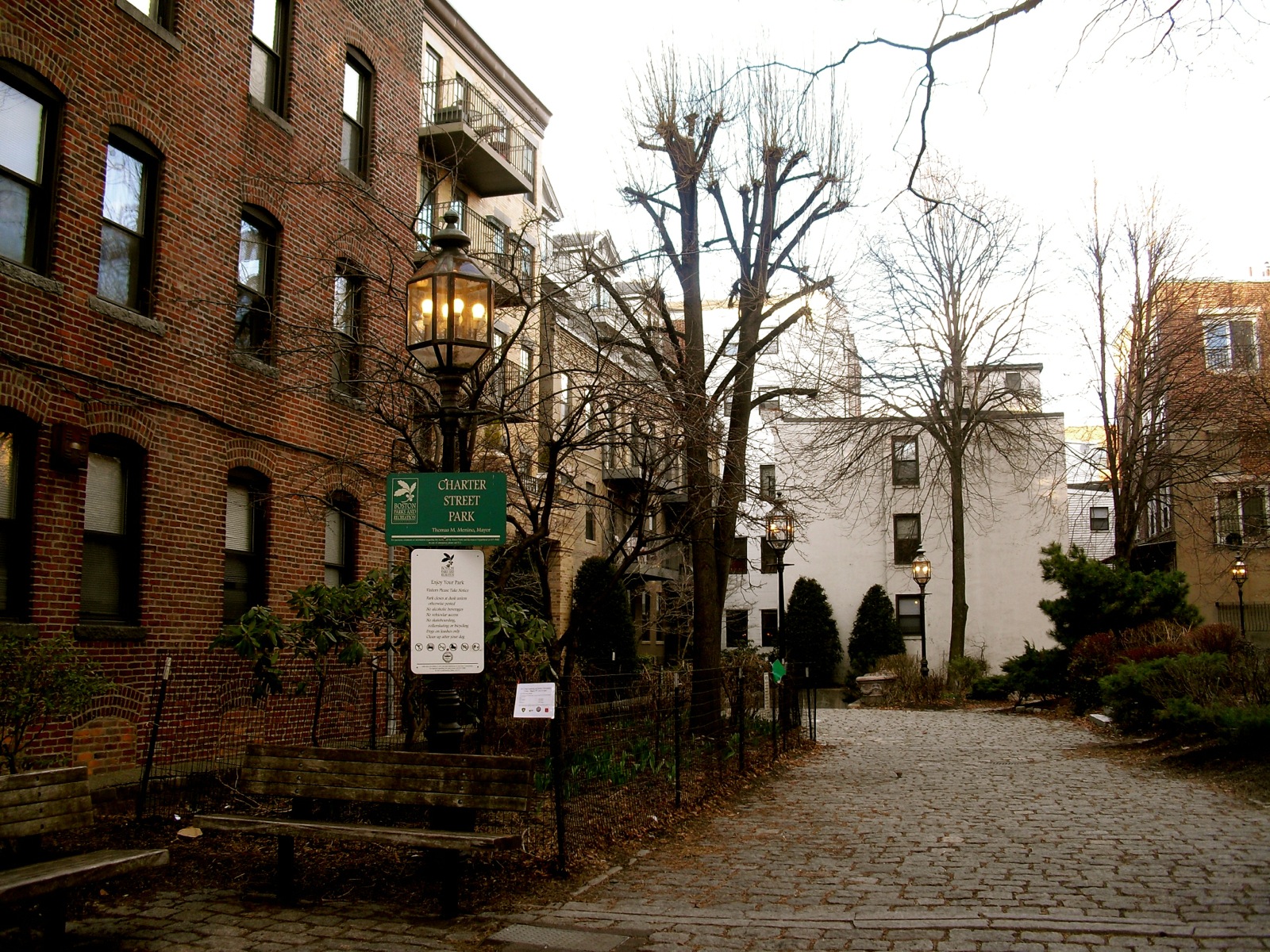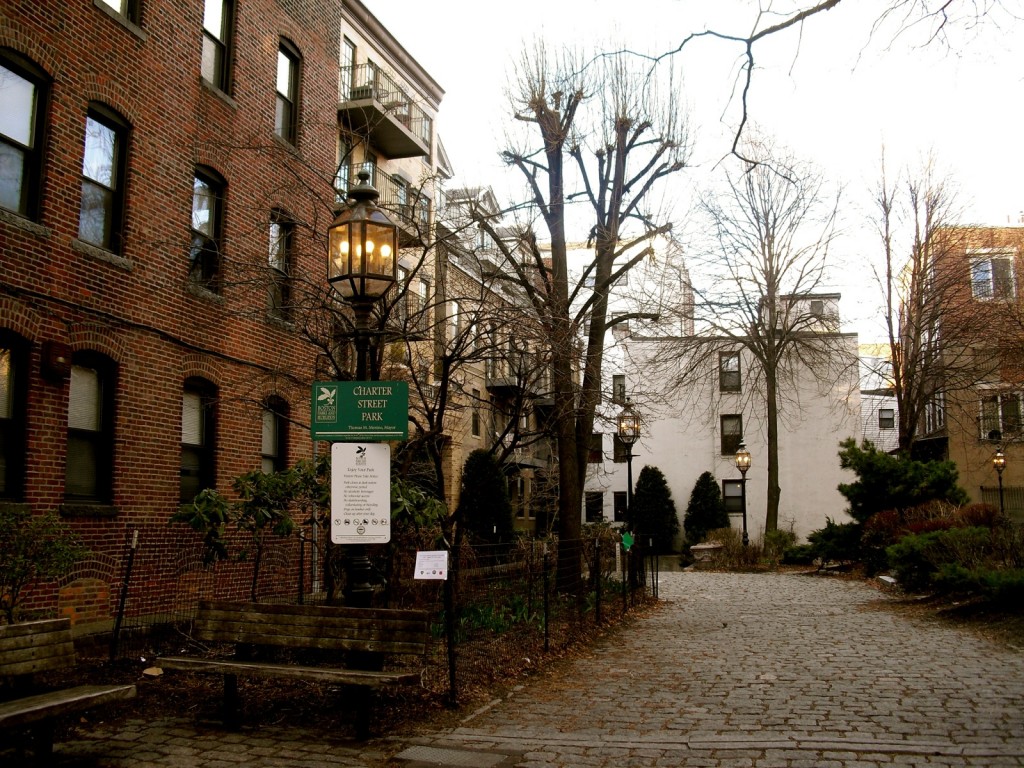 Some characters, like Charles Ponzi, have gone to their just rewards. But others, like the last of a notorious Crime Family, still have a tenuous grasp on life; rendering a stop near the former Family headquarters slightly unnerving. Staffed by brainy and entertaining volunteers who go through six weeks of research and training, Boston By Foot offers a slew of specialty walking tours all over the city. 1 1/2 hour tour, Contact online for Private Tours.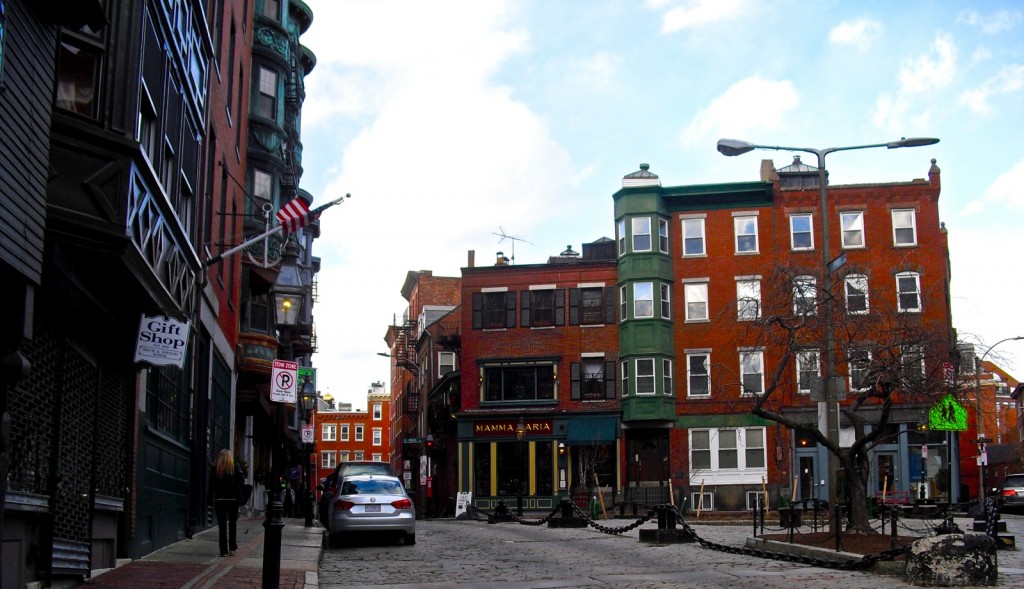 Board the hearse-black trolley for a fun ride and walk through the city and Boston's oldest graveyards. Punster guides, who don't let facts get in the way of a great story, regale you with ghost stories on Boston Common and the Granary Burying Grounds.
They tantalize with tales about the Boston Strangler, the Great Molasses Flood, and others spooky paranormal activity. FYI – Come with a sense of humor. Buy tickets online and save $4. Adults $40, kids $35 April-October 7 nights a week, Saturdays only December-March, purchase tickets online.
Delicious Boston Tours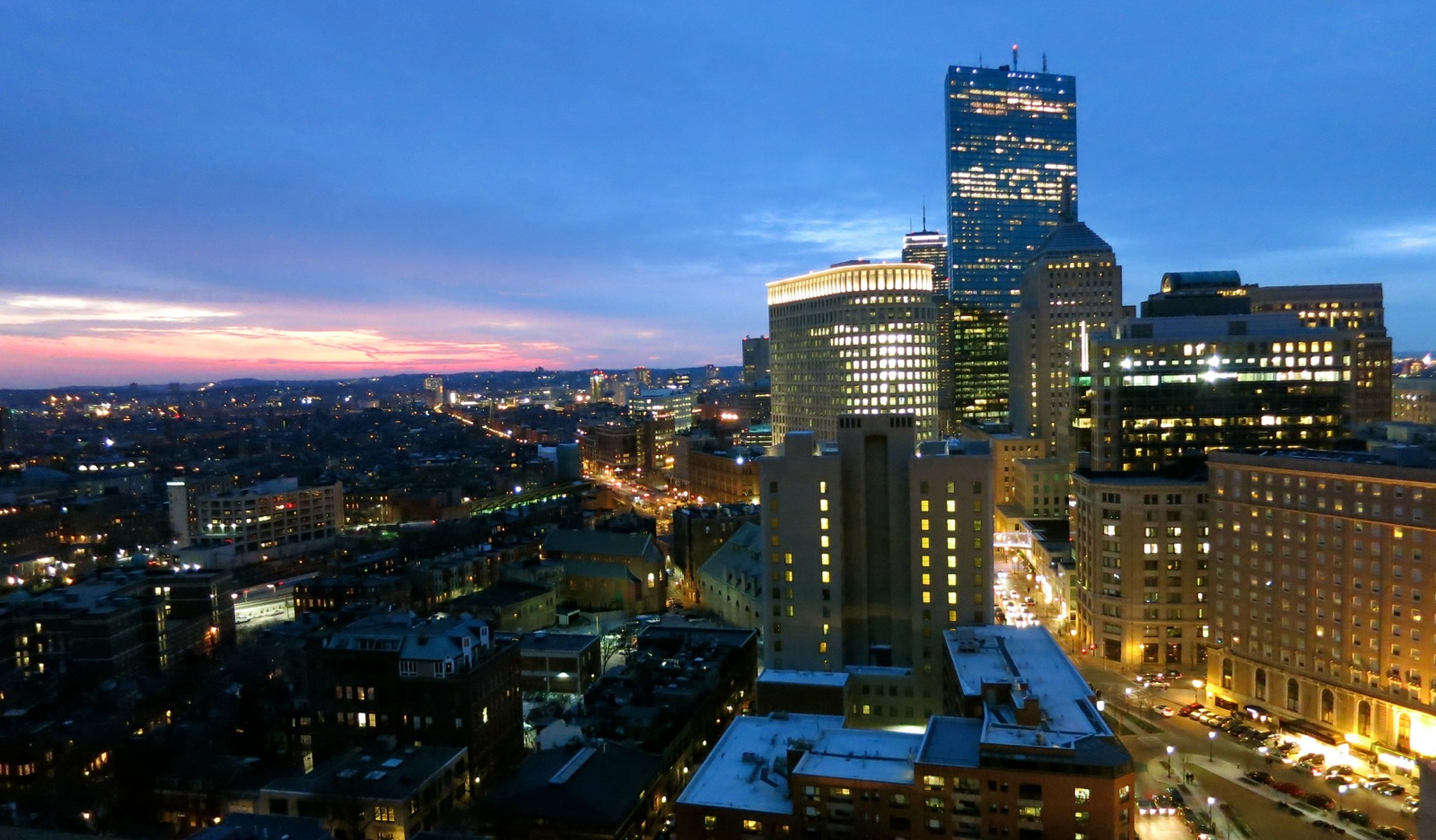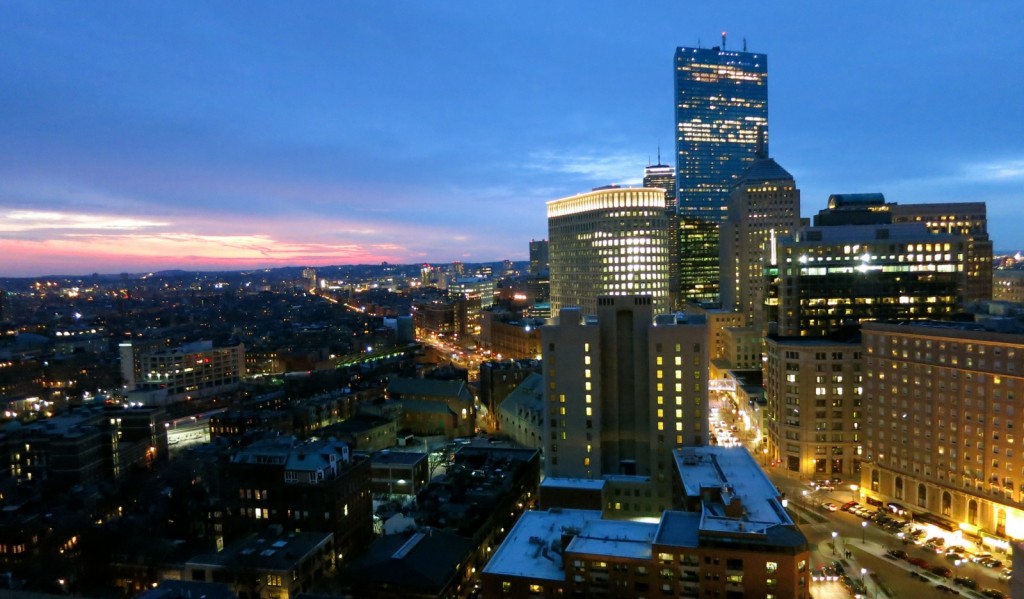 There's nothing like an Italian Mamma's cooking to put you right. You'll spy plenty of "nonnas" while walking through the North End in this entertaining, tasty 3-hour tour of Boston's real Little Italy.
Boston's North End was a toehold for immigrants since the American Revolution, with English, Irish, and Polish Jews coming and going. That is, until the early 1900's when the Italians came to stay.
Michelle Topor's guides favor "real deal" markets, bakeries and restaurants over the more "touristy" establishments on Hanover Street. So, they avoid the popular Mike's and introduce groups of up to 13 to the lesser known but more authentic Maria's Pastry for a sampling of marvelous marzipan, amoretti and "lobster tails."
You'll troop down tiny Salem St. (which used to be Shalom St. when the Polish Jews were in residence) while noting the refreshing absence of supermarkets. I was charmed by Mom and Pop markets like Polcari's Coffee, crammed-to-the-rafters with barrels of rare salted capers, dried carob seeds, real liquorish sticks and candied citrons among thousands of other items
While visiting and tasting your way through half a dozen small shops, you'll learn about the difference between Italian cuisine and Italian-American cuisine, ways to alleviate "agita," how to tell a male eggplant from a female eggplant, and the cost and origin of bone fide Balsamic vinegar.
Along the way, sample baked goods, cheese, cold meats and wine, but not enough to give you "agita." $64 + 5% tax pp, Wednesday and Saturday 
10:00 am -1:00pm,
 2:00- 5:00pm, Friday
 10:00 am – 1:00 pm
 3:00 – 6:00 pm.
Beer is to Boston what wine is to Napa. Back in Colonial days, the local "sour" water was dangerous to drink, so everyone downed ale like we now guzzle H2O. If you love lager, you're in luck.
While your oenophile friends do the local wine trails, why don't you sign up for a tour of Boston's best breweries? Each tour includes tours and tastings of three breweries, pick up and drop off at your location, a 4-course gourmet lunch with beer parings, professional (sober) driver and knowledgeable tour guide. $140 for a 6 1/2 hour tour. Tues – Sat 10am-4:30PM.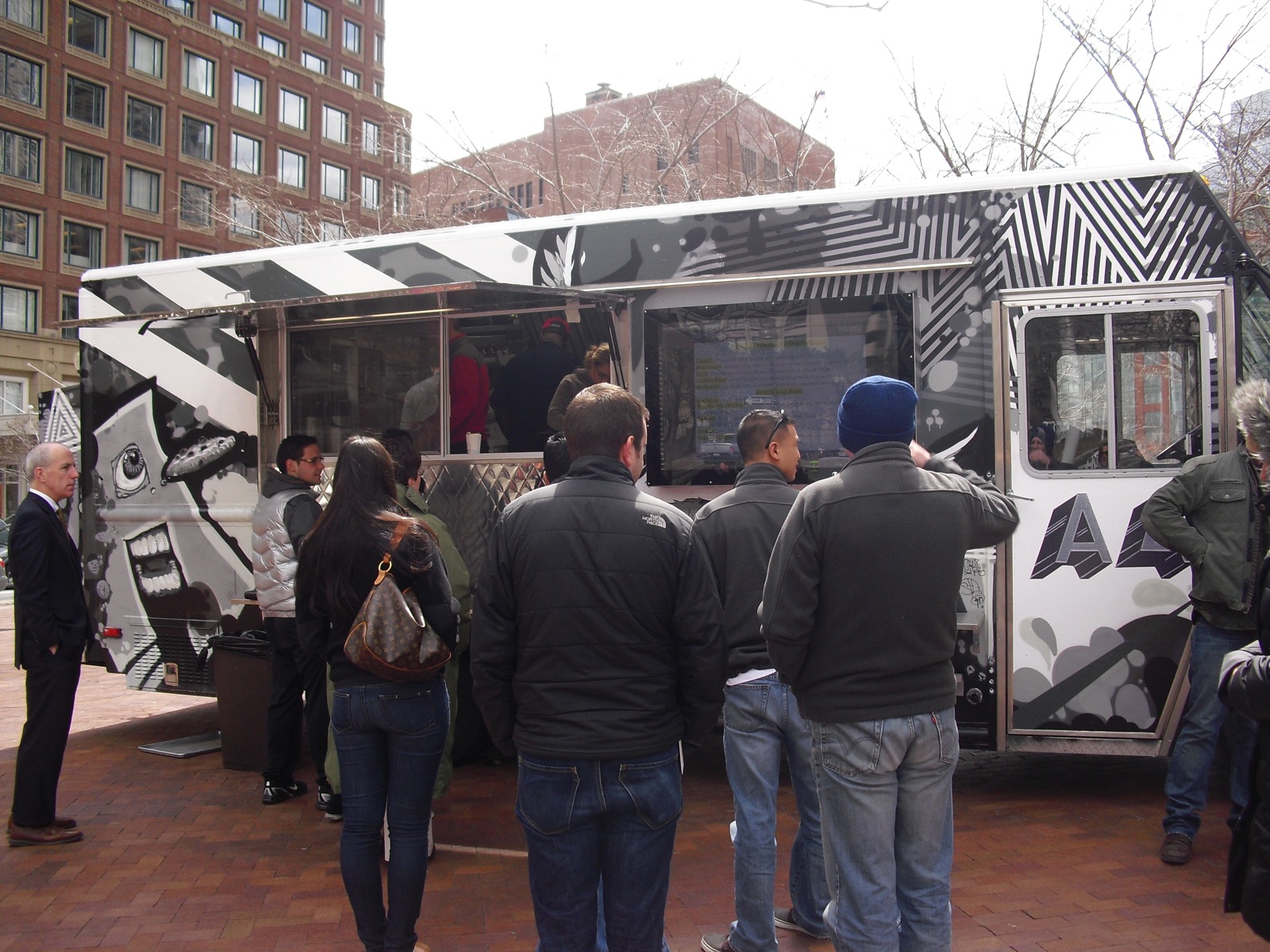 Restaurant In Boston
Vietnamese/Grilled Cheese, Chick Pea/Ice Tea, Chicken, lamb/ Parma Ham. Where there's a truck/ you're in luck. Over a dozen gourmet trucks set up shop on this 1.5 mile ribbon of green between the North End and Chinatown. Que up, then chow down.
EAT: Antico Forno
Share a splendid brick-oven smoked mozzarella/fresh arugula pizza for $15 in this authentic Italian trattoria. Wait staff seems like family the minute you come through the door. Plus, the wine pours are overly generous. If you're looking to sooth your soul in the North End, here's where you do it. It's nearly impossible to have a bad meal here.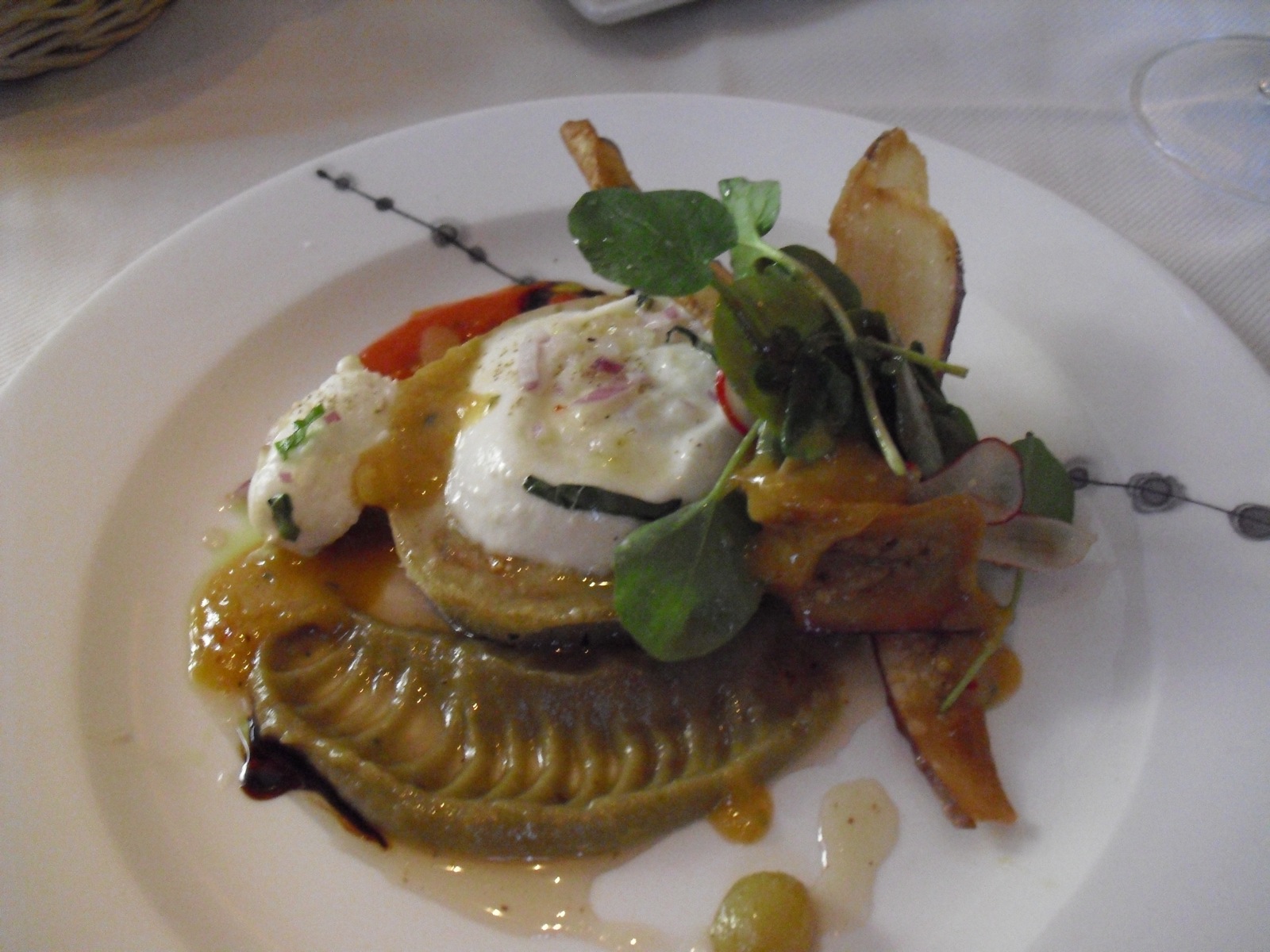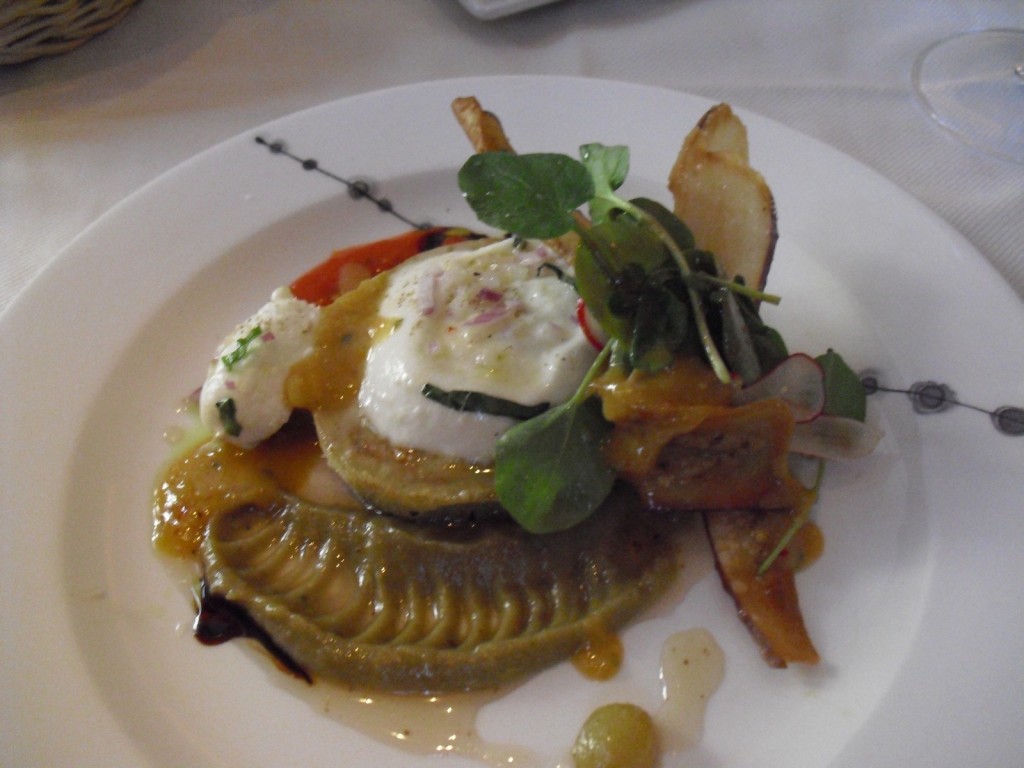 Lydia Shyre's open copper kitchen, sleek décor and clever dishes turned Scampo into a city hotspot. Try a sampling from the Mozzarella Bar – buffalo mozzarella and avocado is a particularly satisfying combo ( $24), or crowd-favorite Lobster Pizza ($26), or any delectable homemade pasta.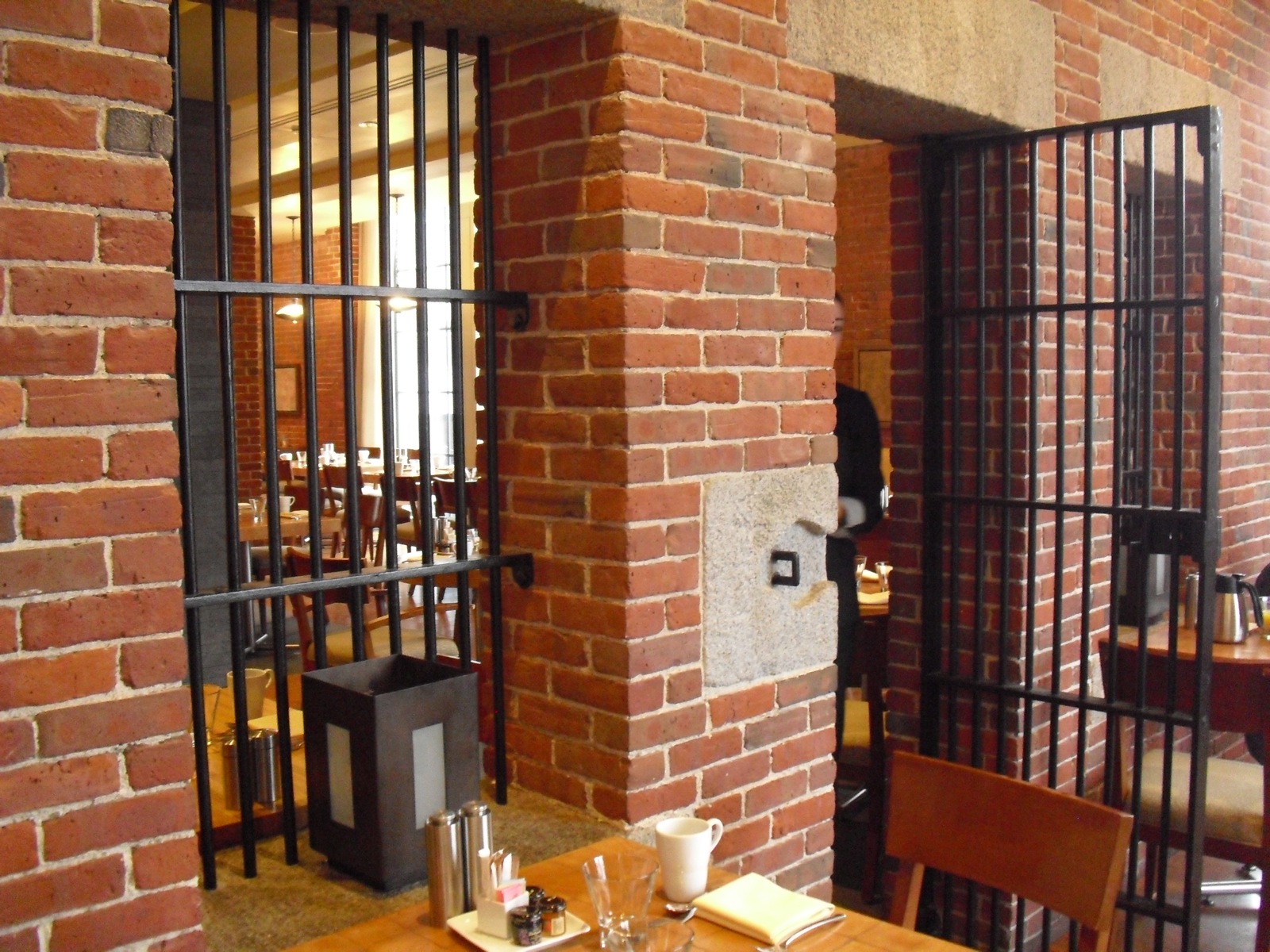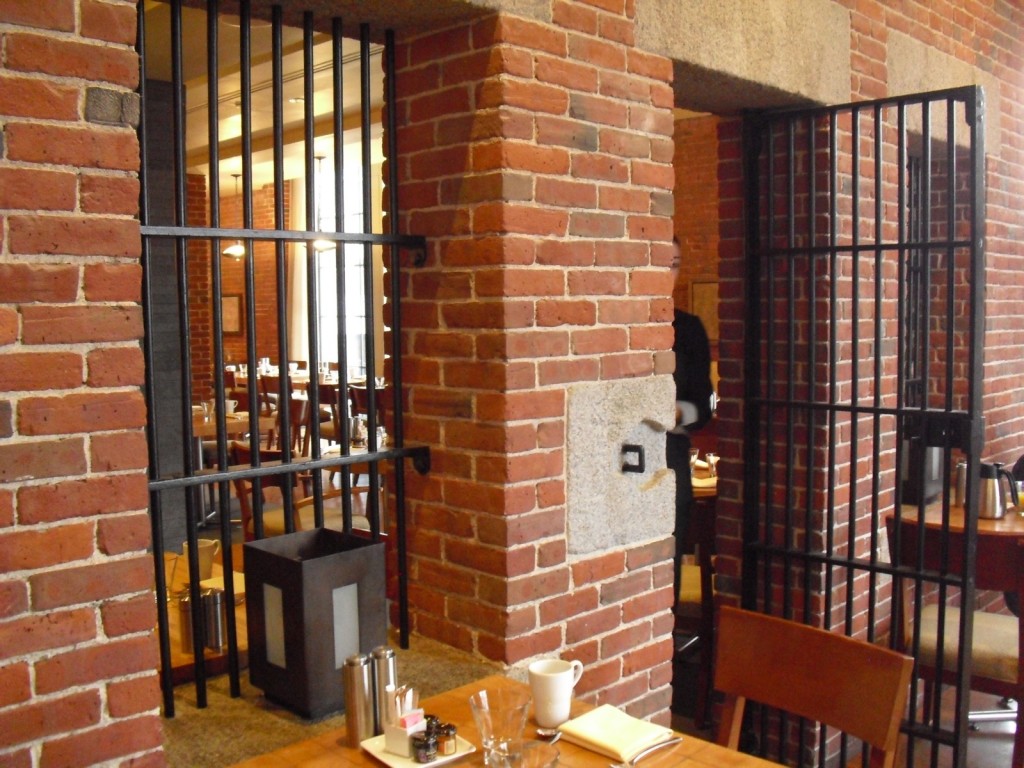 This basement bar was once the Charles Street Jail's "drunk tank." Now, the stone walls are plastered (sorry) with "captive"-ating and irreverent Hollywood star Wanted Posters, and the place is crammed with see and be seen-sters every evening.
Hotels In Boston
The former "progressive" Charles Street Jail, built in 1851 out of rough-hewn granite blocks, is living a second life as a Swanky-with-a-capital-S hotel. After the jail closed in 1990, Real Estate developer Richard Friedman walked into its derelict remains, turning a blind eye to pigeons nesting in the rafters, the dusty floors and dank stonewalls.
He saw a "fantastic public space" with large ocular windows and lots of promise. "I loved it immediately and had a vision to liberate it; "from incarceration to liberty." Thus was born The Liberty Hotel. Friedman enlisted Buddhist Monks to cleanse the property of any oppressed spirits or spooky vibes that might have been lingering. "Just in case."
An escalator ride takes you to a soaring rotunda lobby encircled by catwalks and rooms where prisoners were once housed in tiny cells. Modern luxurious guest rooms in shades of grey and navy are bright, comfy and accessorized with rich leather seating and headboards.
Appealing updated grey stone bathrooms mimic the building's exterior. If you love a party, ask for what was once a jail cell off the catwalk. These rooms retain exposed brick walls and oculus windows, though the price you pay for these extra architectural details is unadulterated noise from the lobby into the wee hours. $259-$839 per night includes complimentary shoe-shine and "Liberty Affairs" event participation, free wi-fi.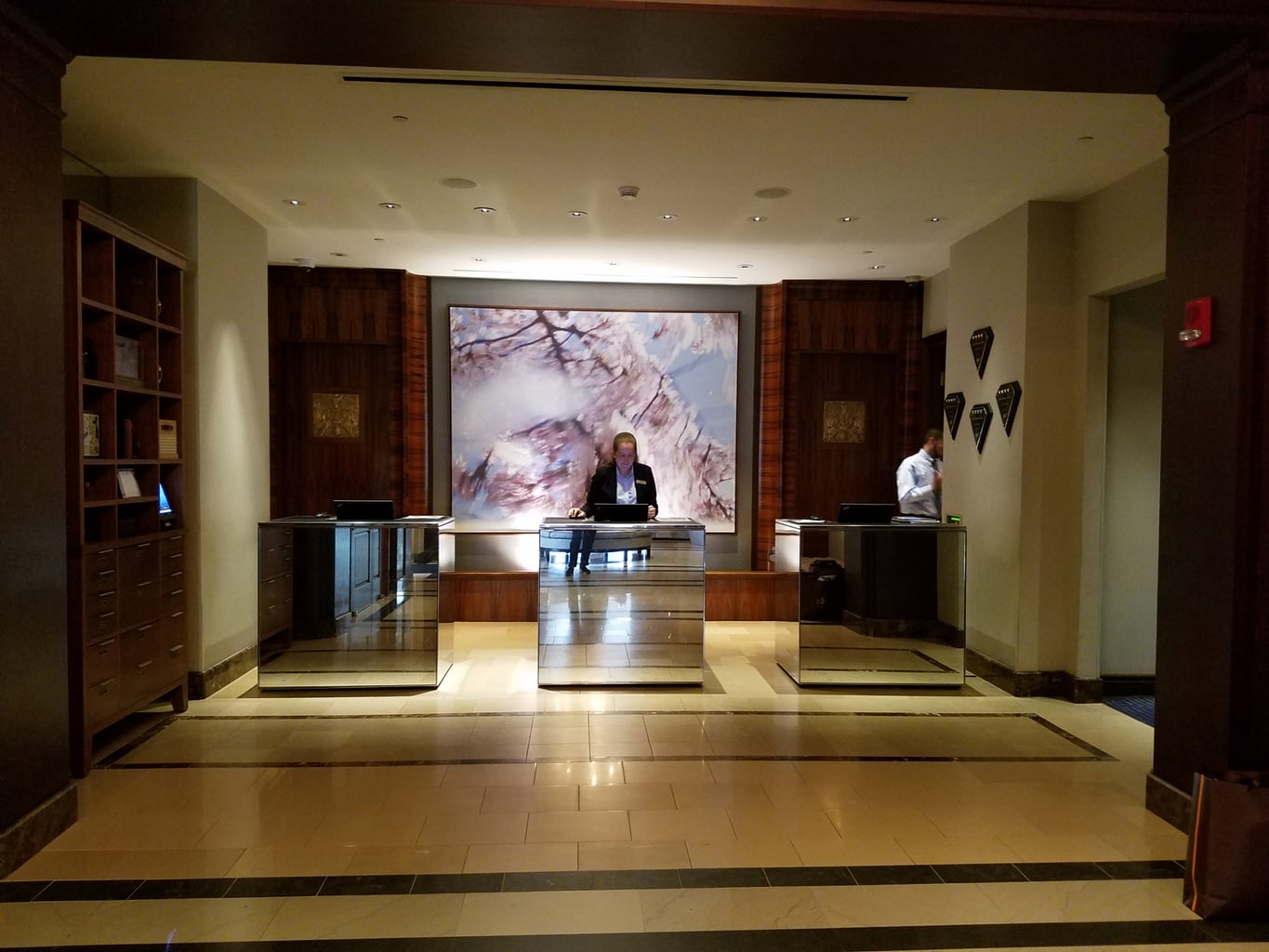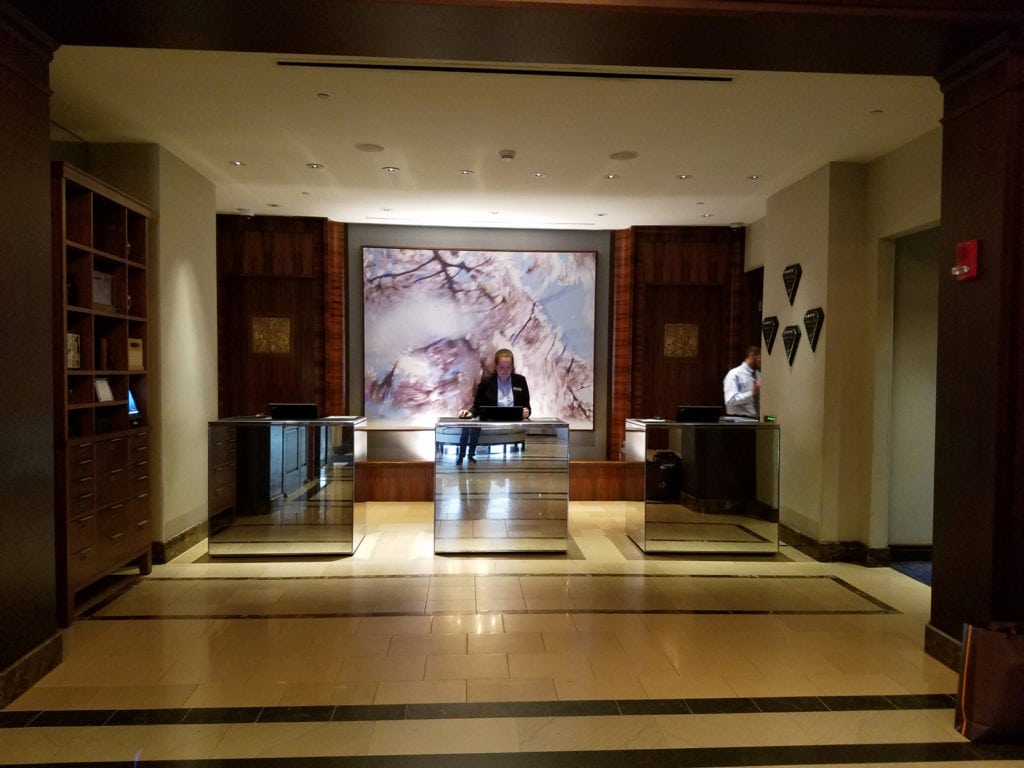 From the 1920's till the late 1990's, this boutique hotel was Boston Police Headquarters. Now, you can follow a raucous nightlife crowd down stairs underlit with cool blue and red neon to Cuff's Bar. That's right. Cuffs. Rooms come with staple luxury appointments; marble baths, down bedding in posh neutral colors. $185-$795 per night, depending on season and day of week.
The Lenox Hotel has always been one of my go-to luxury picks for an annual Newbury Street Shopping Spree With Girlfriends.
With its high-ceiling European-lush rooms dressed in gold, burgundy, sand and turquoise hues, Italian marble baths and brass chandeliers, I felt coddled and swathed in the warm glow of hoteliers who seemed to care. I know that it was not an act. The Lenox, located at the finish line of Boston Marathon, became a victim of the bombing. Windows were shattered and guests had to be evacuated quickly.
Then, throughout the week of April 15, 2013, The Lenox turned into Central Command Center and staging area for city, state and Federal authorities seeking to find and capture the bombers.
Hotel employees fed over 500 police and FBI around the clock, with other local restaurants and hotels donating food as well. Wait staff handed over thousands of dollars in tip money to The One Fund, created to help bombing victims. $195-$665 per night.
Weekend Getaways In Boston