WHY GO: Brandywine MD, in Prince George's County's "Rural Tier," has found its footing as home to Maryland's newest – albeit shortest – wine trail (at 4 wineries). Four legacy tobacco farms have turned to grapes, and farm owners are eager to share their stories. Come at the end of a day after exploring Upper Marlboro, ten miles north, where you can learn about a 1700's gal whose life was wracked by tragedy, but still she persevered. Then plan a winery crawl to sip – exhale – sip – exhale as you take in farmland vista's.
This post lets you in on the best of both Brandywine and Upper Marlboro – as a day trip from College Park.
Prince George's County MD is so spread out, we had to break our posts into three sections: this one, Greater College Park, with arts and flights of a different sort; and National Harbor MD. Each section has its own vibe and personality.
As a day trip from DC (25 miles) or College Park (20-30 miles), we recommend visiting Upper Marlboro first, and celebrate late afternoon sun at the wineries in Brandywine.
Brandywine MD is so romantic, we've added it to our 18 Top Romantic Getaways in Maryland. Check it out.
The "Rural Tier" also made it on to the Getaway Mavens 20 Most Popular Romantic Getaways in the Northeast US 2021 list.
Things to Do in Upper Marlboro MD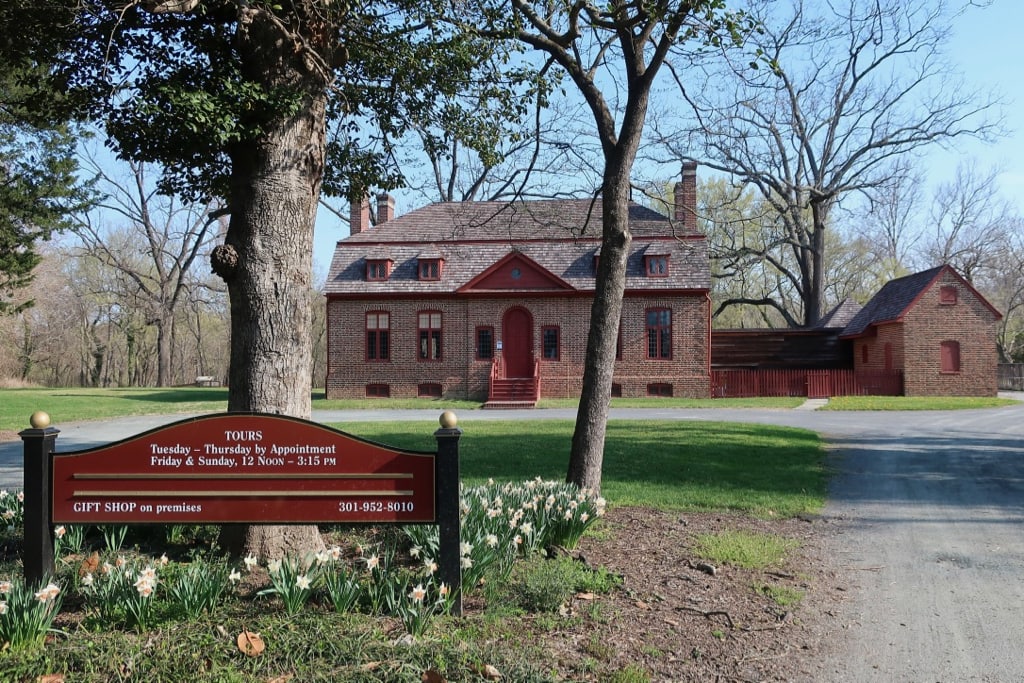 Come to Darnall's Chance House Museum and travel back in time to the 18th century. Step inside and take a tour of Lettice Lee's home to learn about what life was like for one colonial woman who lived here.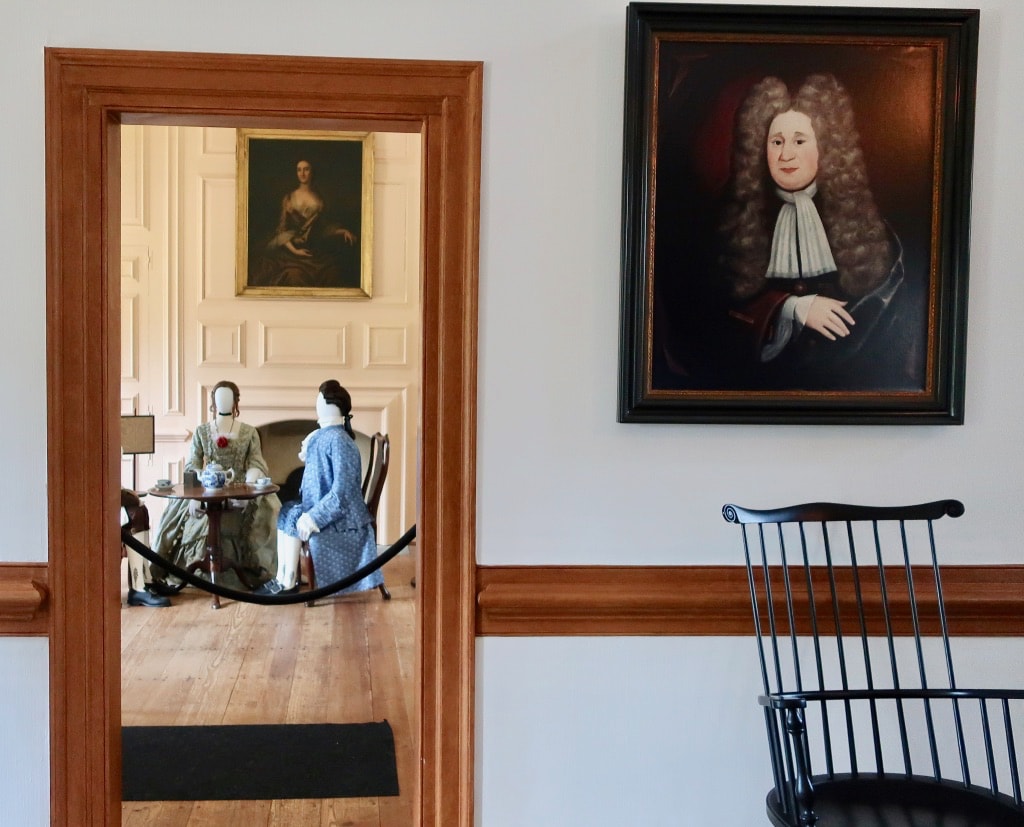 What was "Darnall's Chance?" In 1704, Colonel Henry Darnall was granted a Patent on 104 acres of this land – thus, given a "chance" to make a life and living here. The Colonel, however, is given short shrift in the interpretation of this home – and instead guests are privy to the story of the much more interesting, thrice married, twice widowed Lee.
Darnall's Chance was considered an "Urban Dwelling" (as opposed to a farm), and extravagant for the times. The house itself, privately owned until the 1960's, was of course updated over the years. But it's been exquisitely restored to the way it looked in the 18th century, with no artificial lighting at all. You experience it the way people who lived there did in the mid to late 1700's.
The Gorgeous Lettice Lee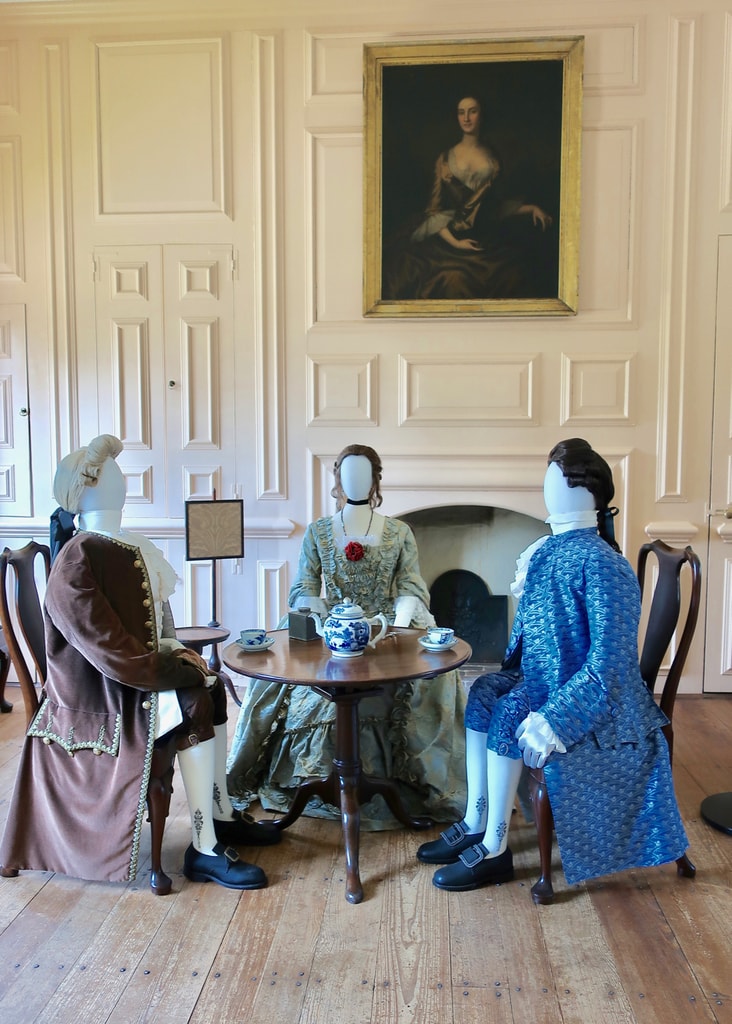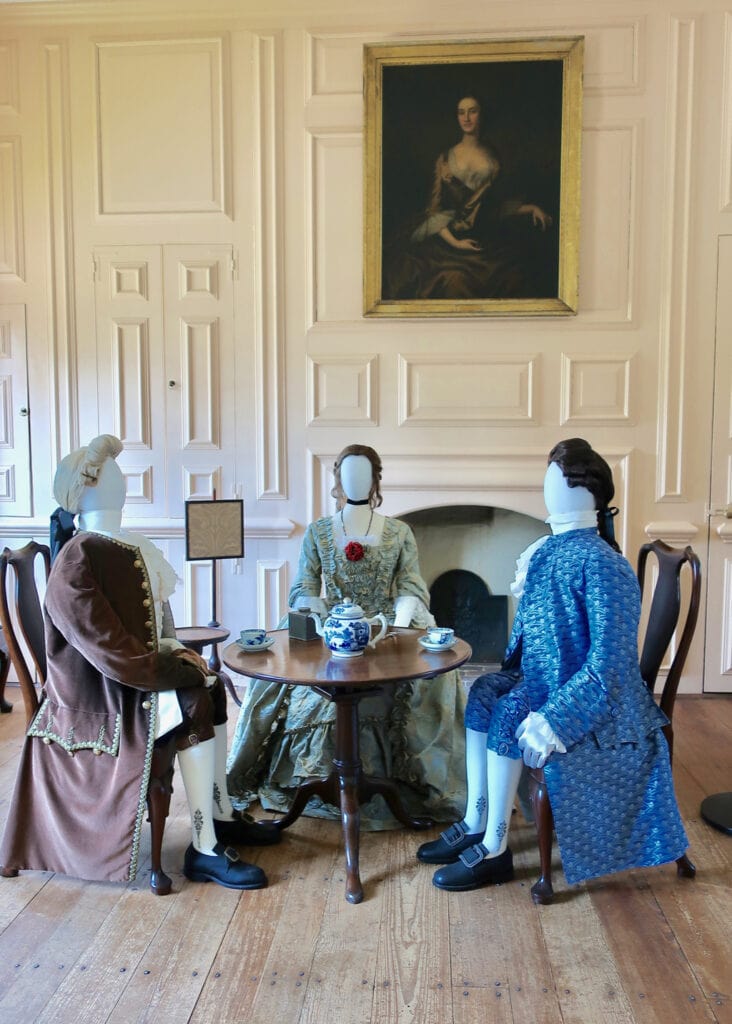 Wealthy merchant, James Wardrop, built the 15-room Georgian-style home in 1742. Wardrop lived here for six years as a bachelor, and then won the heart of Lettice Lee, a beautiful and highly educated (in advanced math and sciences) relative of the well-known Virginia Lee family. Lettice's boudoir-like portrait still hangs in the parlor, above peach-hued cabinets (Lee's color choice), as it did when the Wardrops lived here.
Lee had eight younger siblings who fell into her care when her parents died early in the marriage. "So, the home went from being a bachelor pad, to a honeymoon haven, and then a bustling household in a matter of a few years," said the docent.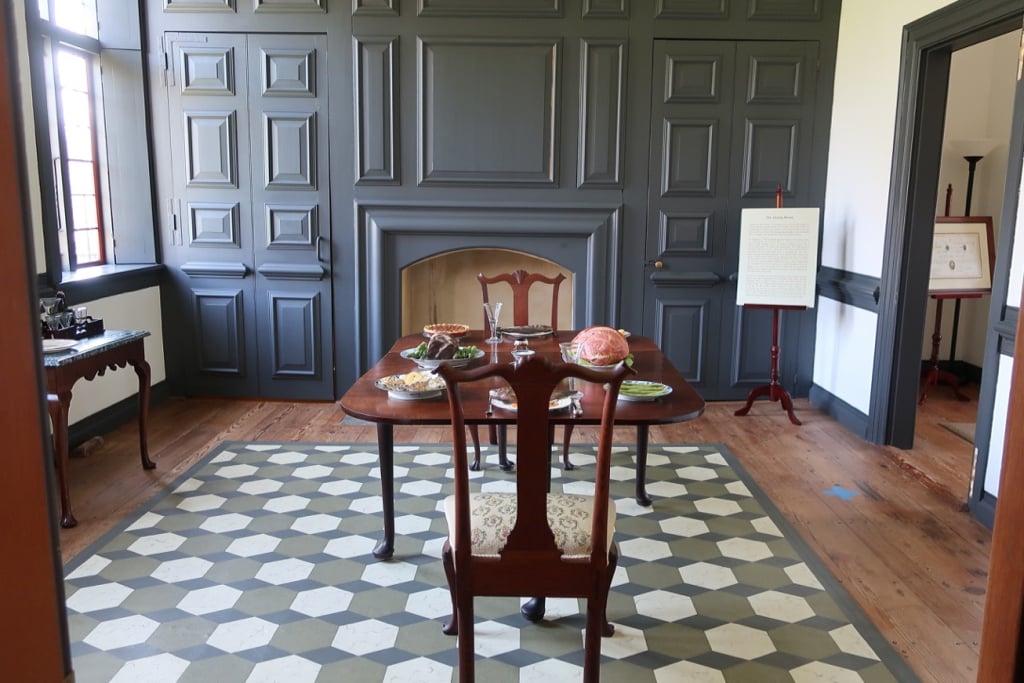 Rooms reflect Lettice's time line in the house. The dining table is set for dinner: the mid-day, three-course meal of meats and oysters would have been prevalent on a Maryland table. Dark grey paneling – James' color selection – hides a cupboard on one side, and a passageway to the ADA entrance on the other.
In 1760, James fell ill and died on a business trip in New York. Lettice, 29 and childless, then married Dr. Adam Thomson, known for creating a less lethal form of smallpox inoculation than was in use at that time.
Lettice had two children with Thomson, but alas, the Doctor also fell ill and died while on a business trip to New York. (What are the odds?) His wife and daughters, Mary and Alice, inherited the home and property.
Lee in Business
After the death of her second husband, the savvy Lettice established a rum distilling business, selling her product to the dozen taverns within town limits. As evidence of her gumption and business acumen, Lettice sued a tavern owner who refused to pay her, and won in court.
In 1771, at age 40, with two pre-teen girls, Lettice married Colonel Joseph Sim, though her third marriage didn't last long. This time, it was Lettice who passed away, in 1776, of a "wasting disease." The Colonel took off to fight in America's War of Independence, leaving the home to the daughters, who married poor soldiers, and who both died in their early 20's.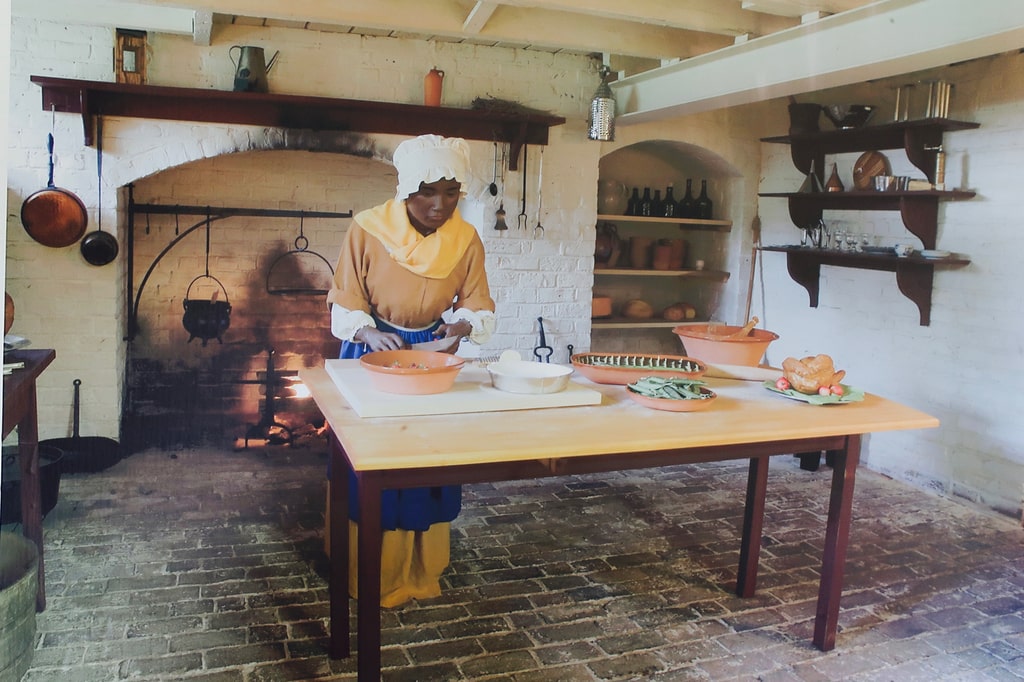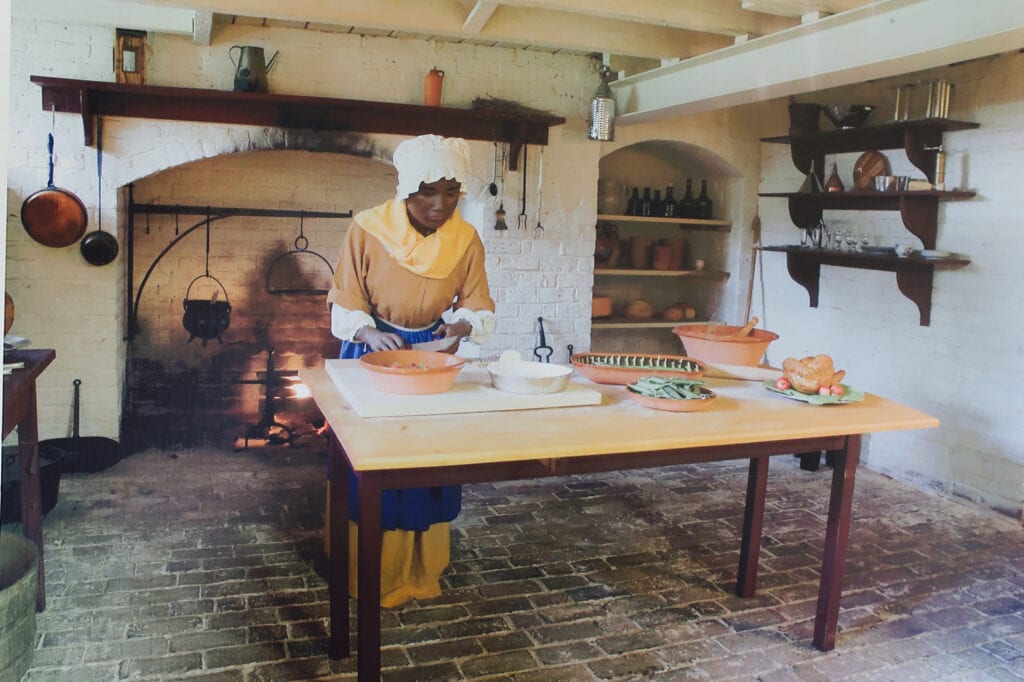 In the basement kitchen "meet" 14-year-old Margaret, an enslaved cook – one of 32 enslaved men and women who toiled here in 1760. Outside, find Lettice's burial vault, where she rests eternally with two of her siblings.
First floor ADA compliant, 45-minute guided tours. Open year round Mon-Thurs 10-last tour at 2:30, Fri-Sun 12-4, $5.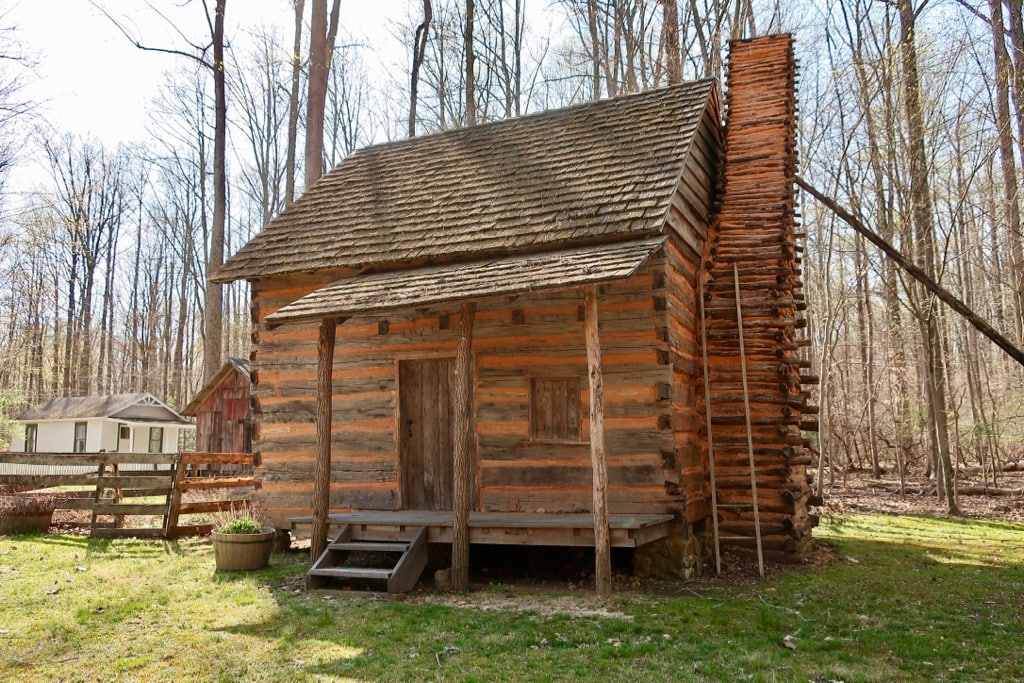 The Patuxent Rural Life Museums, located within the 7,000-acre Patuxent River Park, are a collection of museums and farm buildings dedicated to preserving the heritage of southern Prince George's County.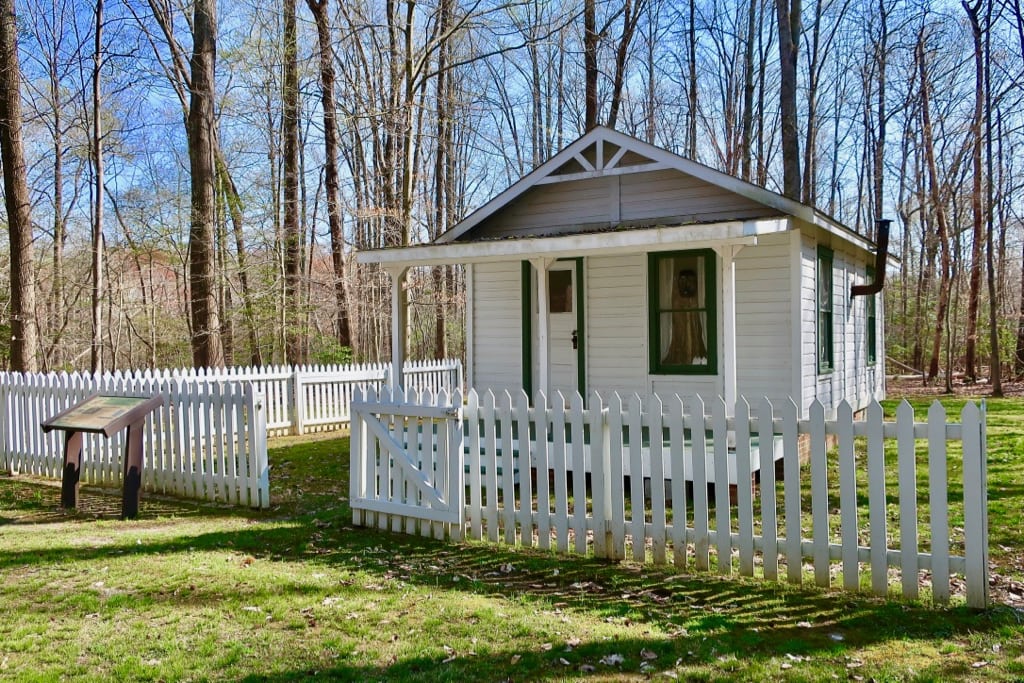 The museum complex is composed of the W. Henry Duvall Tool Museum, a Blacksmith Shop with Farrier & Tack Shop, the Tobacco Farming Museum, Duckett Log Cabin with its privy, chicken coop, and meat house, a 1923 Sears catalog house, and the Hunting, Fishing, and Trapping Museum: Working the River.
After wandering around – or, if open, perusing the exhibits, head to the overview of the Patuxent River. Or take the stairs down to the fishing docks.
Calvert Brewing Company is one of Maryland's largest and most established craft breweries with distribution to three states and DC. The unique Keg Tower in the center of the bar area, assembled out of half-barrels, rises to the ceiling and hides the lines to the taps. Cool feature.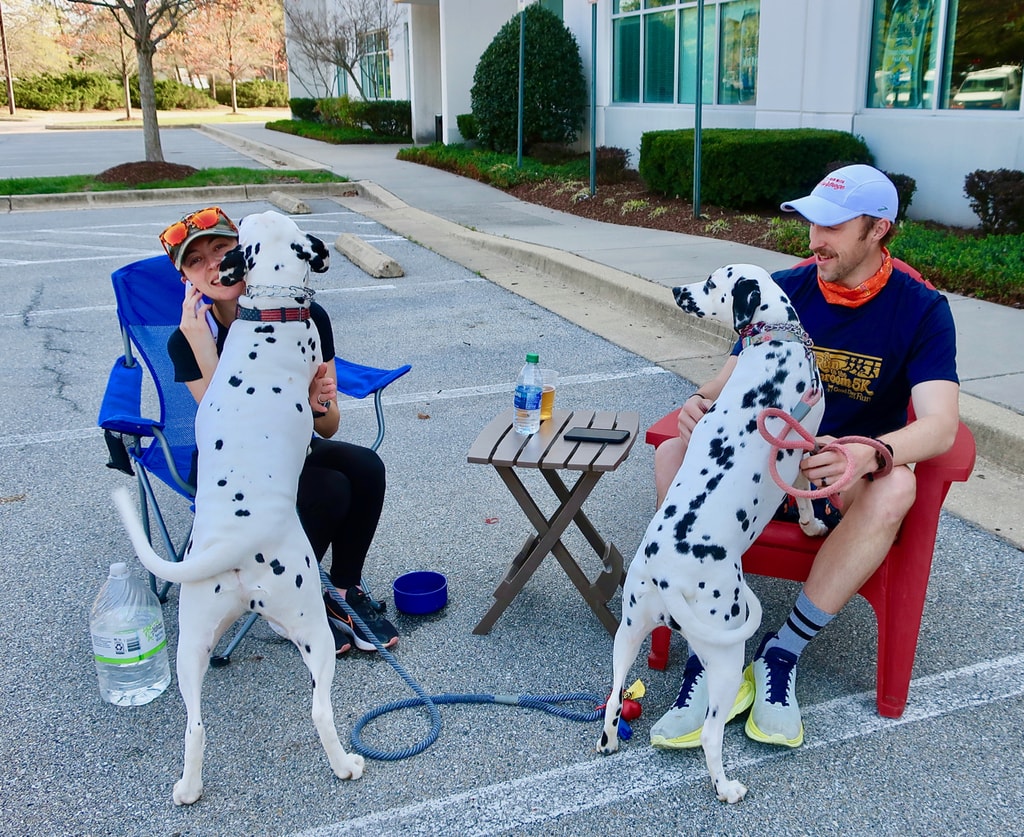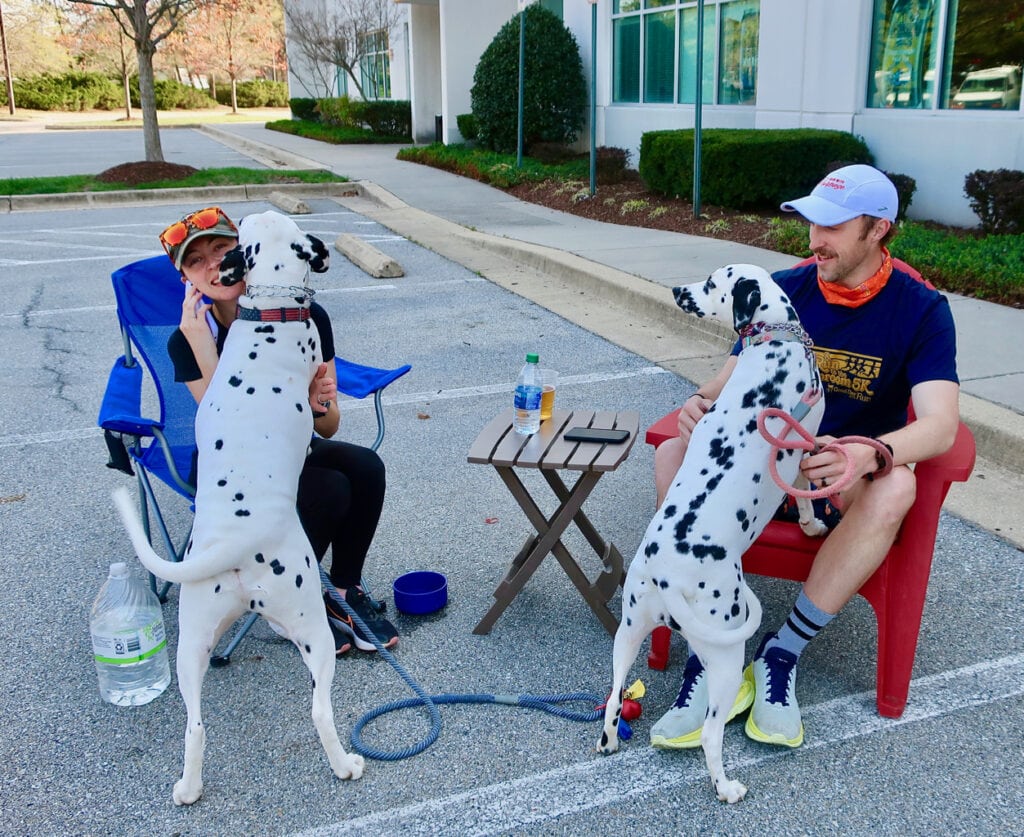 You'll most likely join dogs and owners with their chosen brews outside in this industrial-park setting, enjoying the popular Excellent Adventure IPA or one of 17 craft brews on tap. As a "sour" lover, I was heartened to see several available in Calvert's "Tart/Fruited" category. I tried the lip smacking "I Just Crush A Lot Peach, Tart Cherry," and was duly satisfied.
Things to Do in Brandywine MD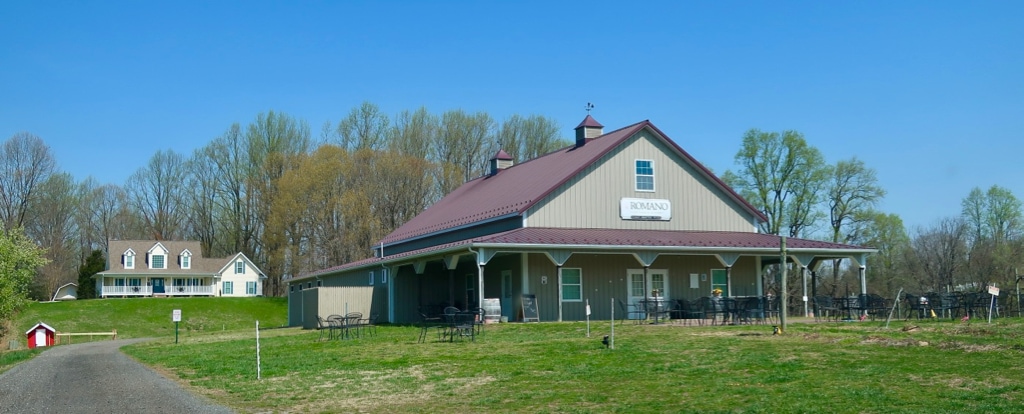 Prince George's County MD "Rural Tier" Wineries
This region was once tobacco central. These tobacco farms are slowly turning over to vineyards, thanks to the Maryland Tobacco Farm buyout, starting in 1999, that changed many a career in rural MD. Wine, of course, is a much more agreeable, not to mention, popular, product. For now, there are four wineries on the "Brandywine MD Wine Trail." But you can be sure more are coming. So, stop in all four – and make it an uber-romantic late afternoon winery crawl.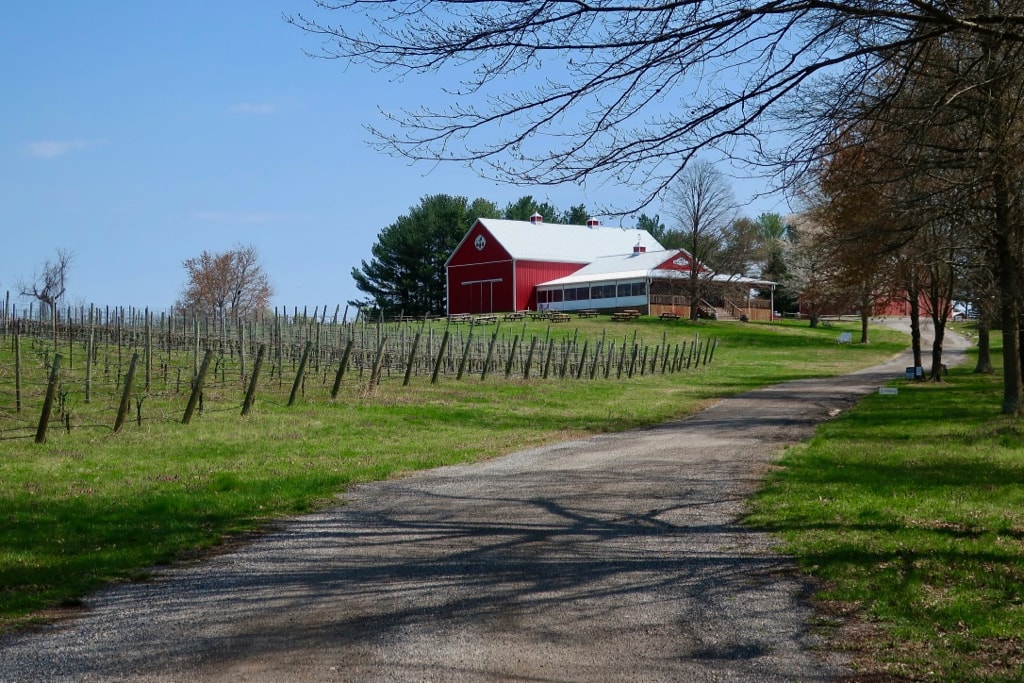 Robin Hill has been family farm since 1955, with an agricultural history of tobacco, hogs, nursery, pumpkins, agritourism, and now vineyards – one of four wineries on the Prince George's County Wine Trail.
The family owned and operated Robbin Hill Farm and Vineyards, generates about 1,500 cases annually from 3,000 vines comprising six grape varieties. Produced and bottled right on the property, wines are handcrafted "grape to glass."
The tasting room, overlooking stunning vistas, is open year round on Saturdays from 12-6 and Sundays 12-5.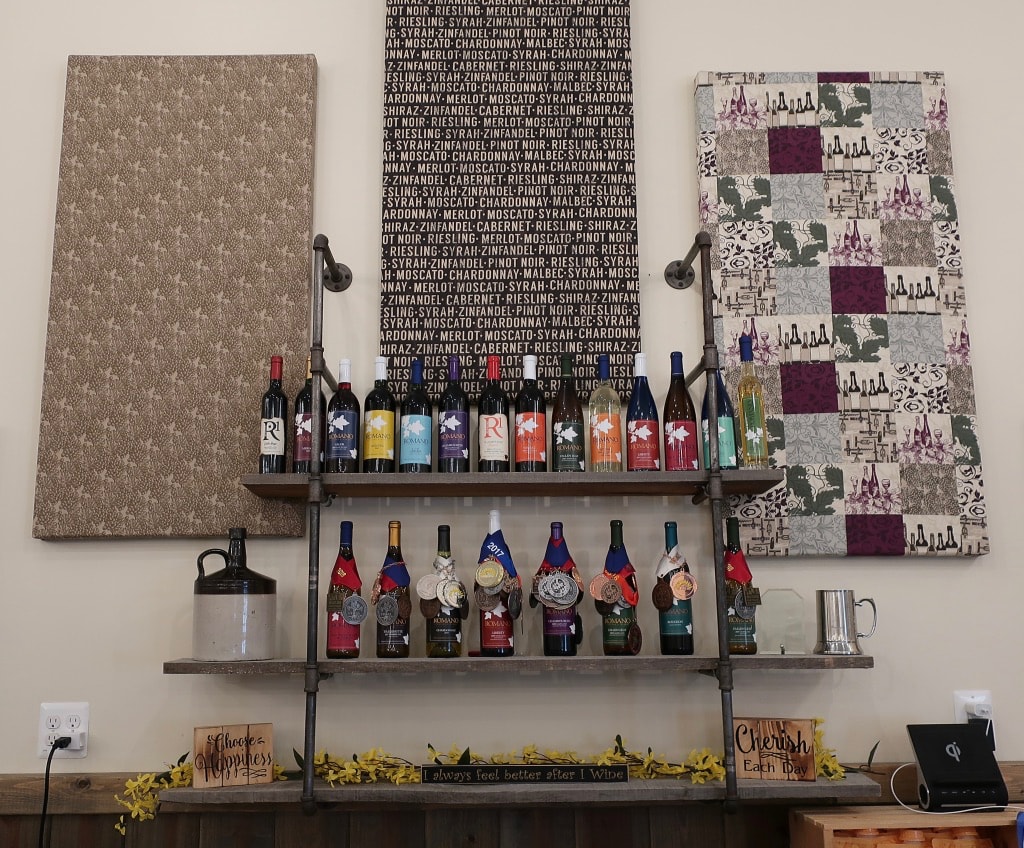 Romano Vineyard and Winery opened in 2011 as the first winery in Prince George's County. Owners Jo-Ann and Joseph Romano planted their first vines in 2007, with first harvest in 2010, and a year later opened their living room up for tastings a couple of Saturdays a month. They expanded across the street and quickly gained regulars.
Joseph – the winemaker – is retired military. Jo-Ann still works for the Smithsonian Institution as a project manager. But agriculture and the restaurant biz is in their DNA. (His family owned restaurants in Baltimore's Little Italy).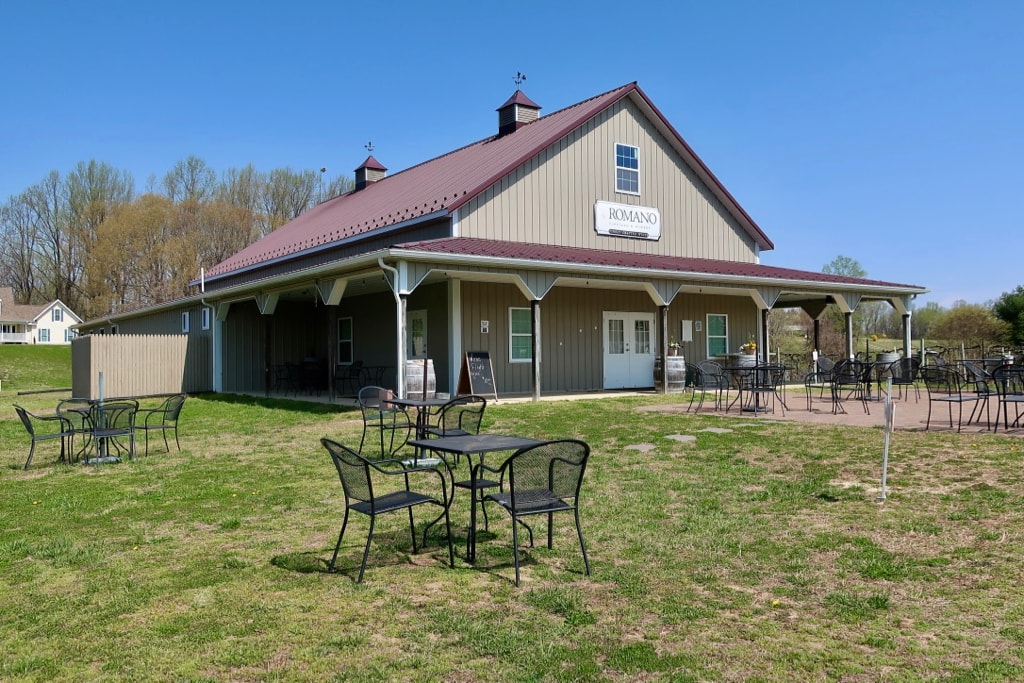 Like so many others, this was originally a tobacco farm. Though converted to soy and corn, soon the Romanos started growing grapes, hauling them to wineries in the region. But the prospect of others making wine from their grapes began to grate on them. So, Joe and Jo-Ann decided to make and bottle vino themselves.
Even through the pandemic, the Romano's lovely land, finely crafted wines, weekend live music, and food trucks draw more and more people. "We love the friends and connections we've made most of all," Jo-Ann admits. Open Friday 1-6, Saturday 12-6.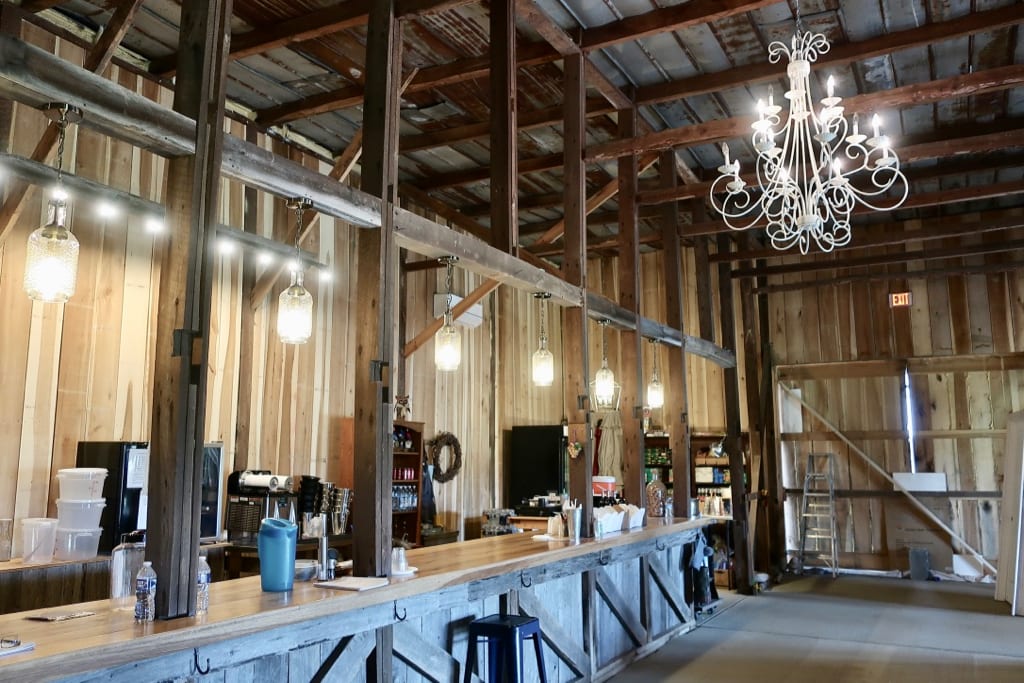 Jane & Mark Vogt, the husband and wife founders of Janemark Winery & Vineyard, developed a passion for wine in the early days of their marriage. Originally from Maryland, Jane and Mark moved to Napa, California a week after their wedding and then back to Maryland to start their own family. And, apparently, their own winery on what was her family's tobacco farm.
Now, the Vogts grow Barbara, Petit Manseng, Alborinio, and Chamberson grapes, generating popular blends that are a hit with locals. The popular Aviation – a Bordeaux blend – was named for Mark's father, a fighter pilot. Jack – 100% Blaufrankisch, is named for their first grandson. Open Fri-Sun 12-6.
Romantic Excursions to Janemark Winery and Vineyard
Pop the question on a personal carriage ride along five miles of country lanes with Brandywine Carriage Tours and then to Janemark for a wine tasting. 1 hour experience $180 for two includes ride, snacks, and wine. $220 for 2 for two hours includes a second winery. $30/$40 per person for additional guests up to 4 people.
Janemark also partners with Foxfire Horse Farm next door. Sign up for a unique one hour Trail Ride and Wine Tasting adventure. $85 pp.
This was chosen as one of the Best Places in Maryland to Pop the Question.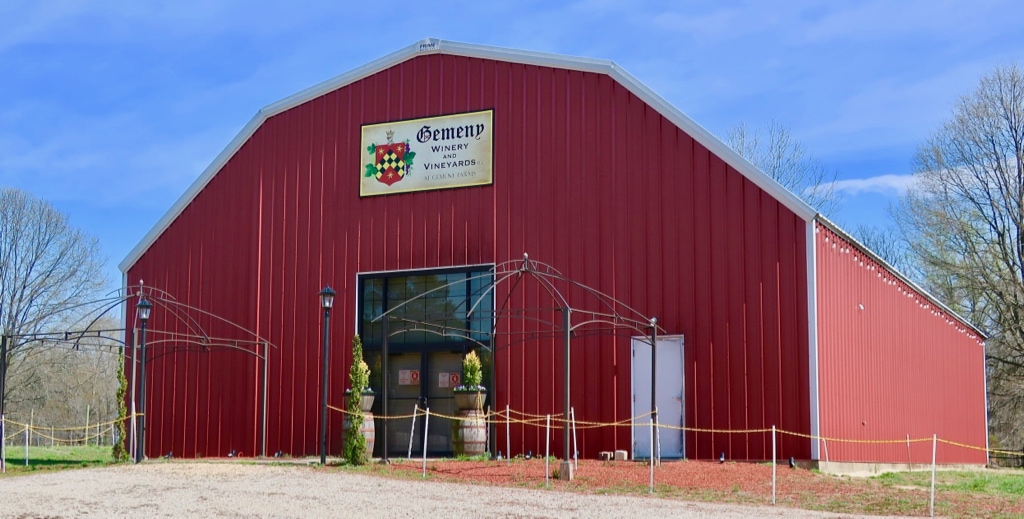 Gordon and Mary Gemeny own Gemeny Winery and Vineyards, just 17 miles from the Capitol Building in Washington D.C. Two acres are dedicated to vineyards on this 200-acre working family farm. Surrounded by fields of grain and lush woods, Gemeny places visitors in the heart of Maryland Farmland. Open Sat 12-6, Sun. 12-5.
Where to Stay and Dine in Prince George's County MD
Consult this post about College Park and Hyattsville MD for our recommendations.