Last Updated on April 15, 2021 by Editor
I finally had a chance to check off Epcot's legendary Food & Wine Festival from my bucket list…only to end up adding new entries. Expecting to sample a variety of foods, I never could have imagined the scale of it all. There were food booths from all around the world, but also concerts, seminars, culinary demonstrations, book & bottle signings, and "World Showcase Special Events" The last are high demand tickets that go quickly, long before the fall festival. It was only because my trip had been planned by those in the know that I had a chance to partake of one of the premier festival experiences, the French Regional Lunch at Monsieur Paul Restaurant.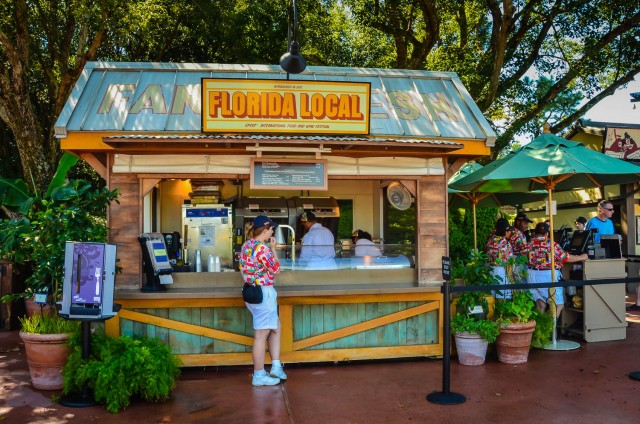 Epcot International Food & Wine Festival
Before heading to the France Pavilion at Epcot, I attempted to taste my way through the food booths set up just for the Epcot International Food & Wine Festival. Somehow, even though I knew there were 30 International Marketplaces, I imagined that it would be like snacking on tiny bite-size morsels at Costco. Instead, each of the booths was an event in itself. Filling and satisfying, sometimes inebriating.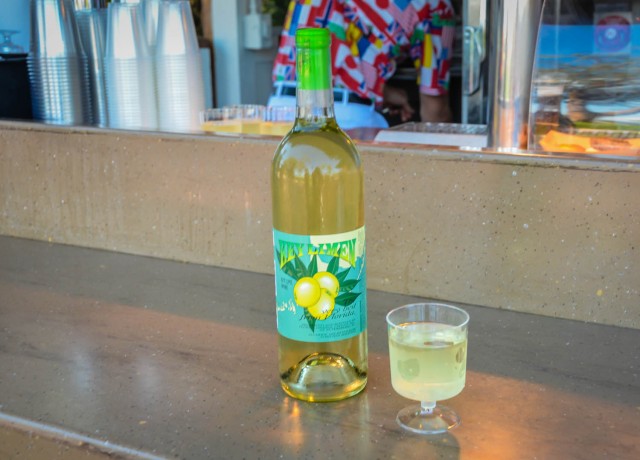 On the advice of a VIP Tour Guide, I settled for trying one wine, a deliciously refreshing Key Lime Wine from the Florida Orange Groves Winery. It was a little early in the day for wine–not even noon yet–but I drained every drop. Still, I thought it might be wise to check out the coffee booth before proceeding to my scheduled 3-hour lunch. Again, being new to the festival experience, I didn't realize that Shakin' Jamaica Coffee carried a punch beyond that of caffeine.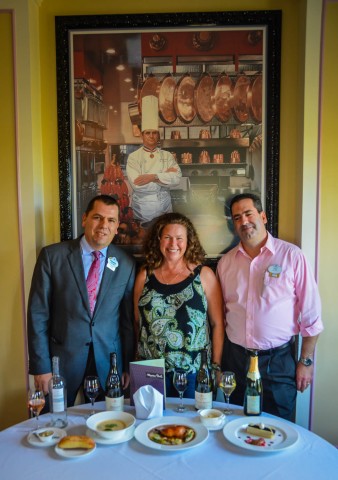 French Regional Lunch
Needless to say, by the time I sat down for the French Regional Lunch, I was in very good spirits. My table companions, two sisters and a recent college graduate daughter, and I settled in for a leisurely 4-course meal–with as many wines. Fortunately, the meal was well-paced so as to give us plenty of time to savor each dish and wine. Before each course, we heard from Chefs de Cuisine Francesco Santin and Trans-Atlantic Wine & Spirits Area Manager  Jerry McVey on what went into these selections.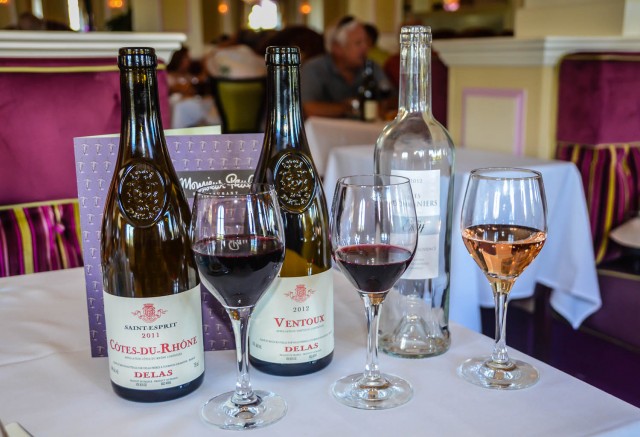 This French Regional Lunch–a couple were scheduled during the festival–focused on wines from the Côtes du Rhône region of France, an area that produces a great many red, rosé and white wines. Two of the selections were from Delas Freres Winery, known for intense flavor and excellent value. Every one of the wines we tried was delightful, but it was the food that astounded.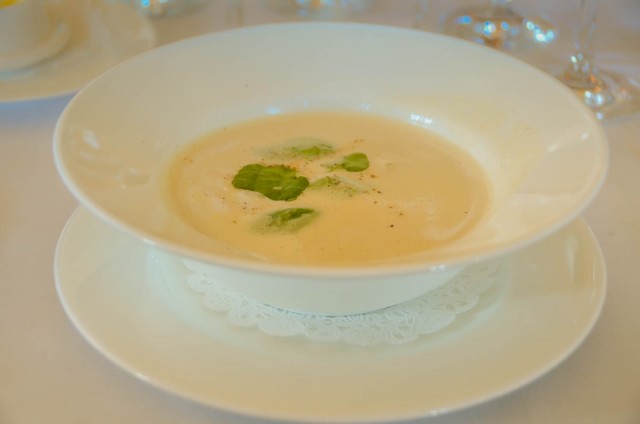 Because attendance was limited to 90 patrons, it was possible to produce more labor-intensive dishes than usual. One item in particular, the Frog Leg Soup, tasted like the most decadent Cream of Mushroom imaginable. Although initially leery of the main ingredient, we were all won over by the sumptuously rich and creamy soup, and especially the mysterious dumplings (which we later discovered were made from fish and watercress.) The soup was complemented by a 2012 Ventoux, a deep ruby-red wine which emitted a caramel-like bouquet.
The rest of the wine pairing menu was just as heavenly. And now I see that I'll have to return for future Food & Wine Festivals–if only to experience the variety of wine pairings.
Côtes du Rhône Wine Pairing Menu
Amuse-Bouche

(Cauliflower and Parmesan shavings, drizzled with balsamic vinaigrette)

Wine: Selection Ott, Côtes de Provence, Les Domaniers Rosé, 2012

Frog leg soup

Wine: Delas, Ventoux , Muzols, 2012

Chicken legs stuffed with morels, Mercière sauce, green asparagus, rice pilaf

Wine: Delas, Côtes du Rhône, Saint-Esprit, 2011

Blueberry almond tart, berries and Balsamic sorbet

Wine: Charles de Fére, Sparkling Muscat, N.V.
A word from the Getaway Mavens
This article is one in an ongoing series showcasing wine pairing menus. After reading a number of pieces on wine tasting and wine pairing, I came to the conclusion that it would be much easier if I could see how others accomplish what seems to be equal parts science and art. We hope this will inspire your travels and/or home entertainment. At the very least, these posts should be good for vicarious pleasures. ¡Que aproveche! 
Many thanks to Disney Golden Oak for hosting my stay and this delicious meal!