WHY GO: A barrier island (kind of) off of West Palm Beach, Singer Island, Florida is a quick drive over Phil Foster Park on the Blue Heron Bridge.
Singer Island's main road, North Ocean Drive, runs south to north from Palm Beach Shores at the southern end to the town of Riviera Beach to the North.
Named for Paris Singer, heir to the sewing machine fortune, Singer Island, part of Palm Beach County, is now known for its classy high-rise condo buildings and a couple of luxury resorts that feature astounding Atlantic ocean views.
But, it's also home to one of Florida's rustic and most impactful State Parks, which evokes "Old Florida."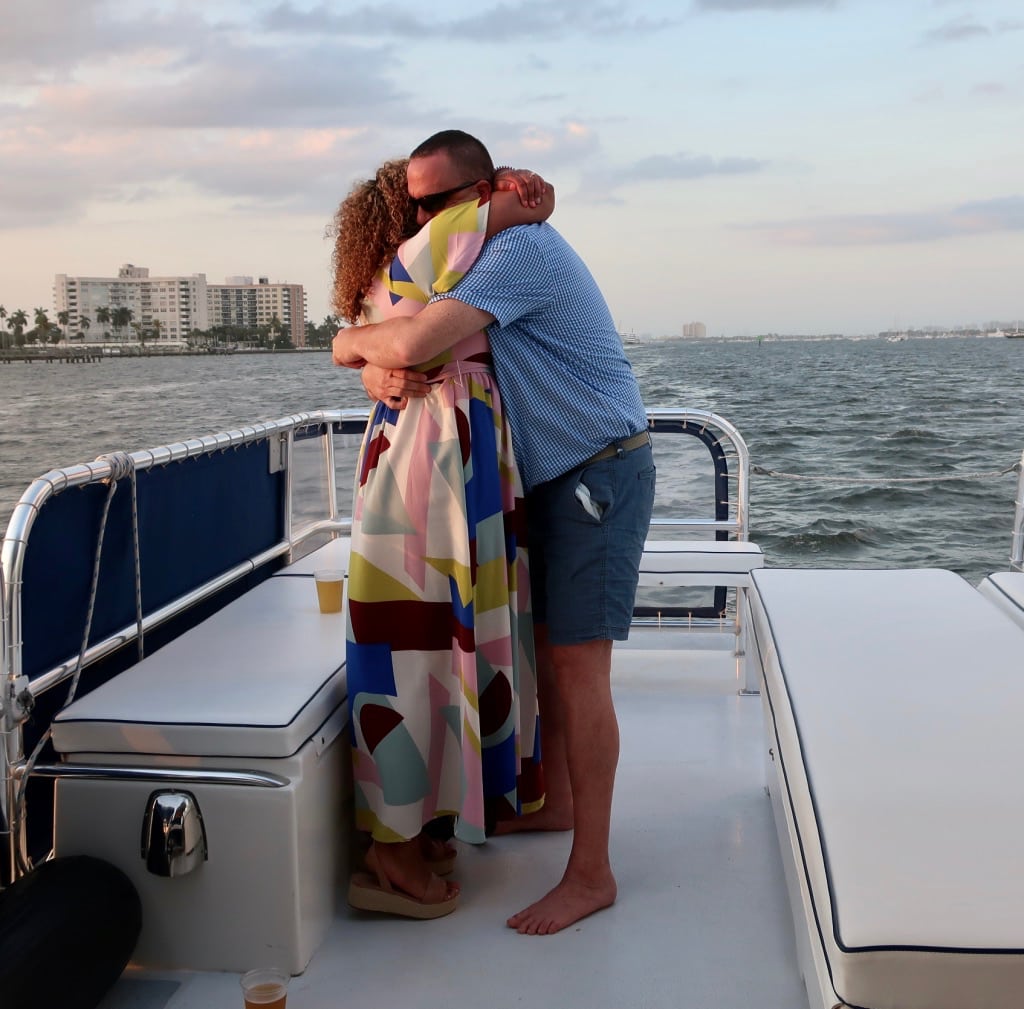 Unlike Palm Beach and Miami Beach, Singer Island isn't bounded on all sides by water. Slightly misnamed, this dangling chad of land is actually a peninsula.
However, with the Atlantic on its eastern side, and the Intracoastal Waterway (Lake Worth Lagoon) on the west, there's water aplenty to offer a range of things for courting couples to do.
Want to snorkel? Go SCUBA diving? Sport Fishing? Singer Island has it all.
Please check out other weekend getaway destinations in Florida. We've gathered some of the best in our round-up of romantic getaways in Florida.
Things to Do On Singer Island FL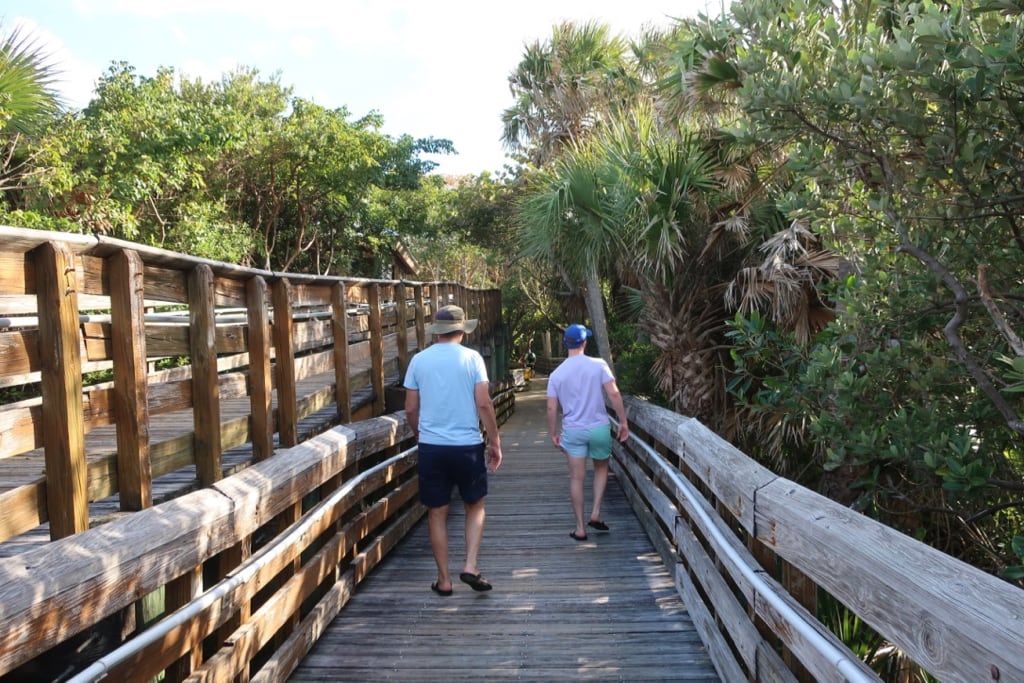 VISIT: John D. MacArthur Beach State Park
The rather unheralded John D. MacArthur Beach State Park, taking up a good part of northern Singer Island, often gets lost in the hoopla of fishing and partying in Palm and West Palm Beach.
But this untouched land and seascape should be stop number one for those interested in experiencing what Florida was like before all those high-rises rose. The Park itself, in effect, is an artifact from another age.
Start at the Nature Center, and ask to see a short film (14 min) that chronicles the progression of development on Singer Island.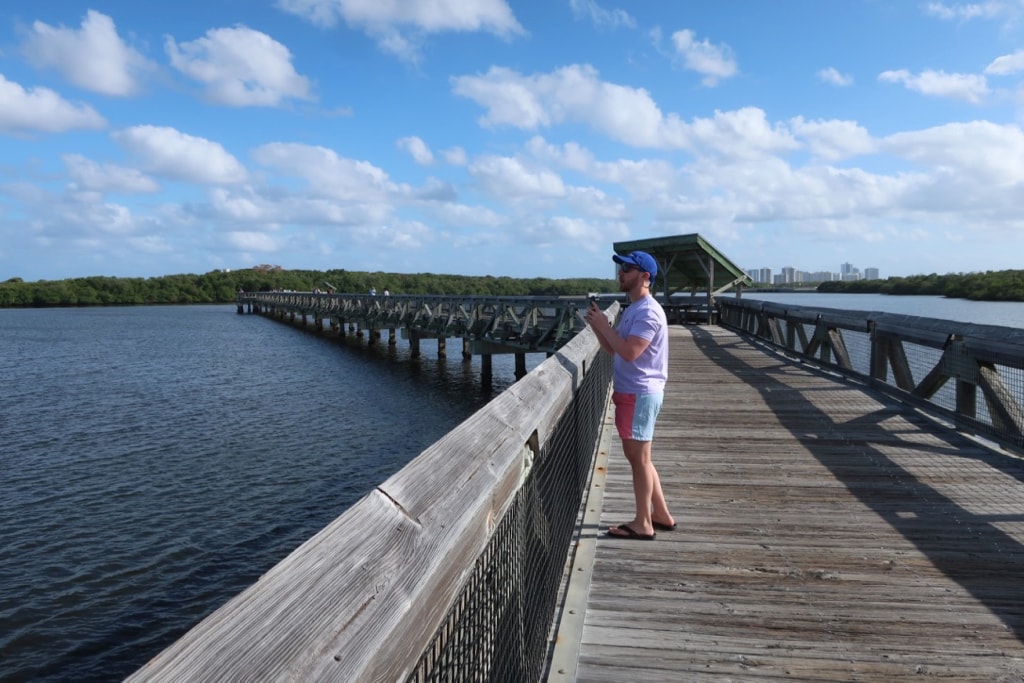 From there, walk on platforms and over a long boardwalk that takes you from one side of the park to the beaches and the "Dune Trail." Even on busy weekends, the State Park beach feels tranquil and much less crowded than those south of here.
As you cross the bridge, watch birds dive for fish, kayakers paddle, and possibly a manatee or two during colder weather.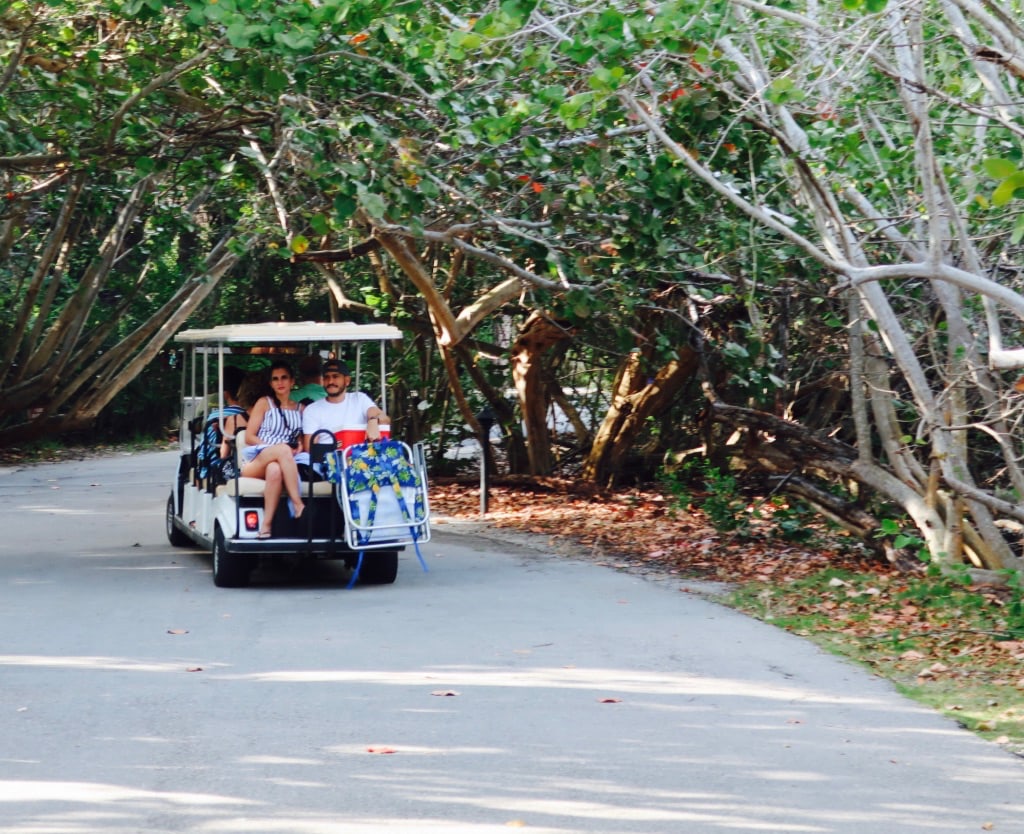 If the walk gets too long, or you're carrying too much (beach) stuff, free trams run constantly throughout the day. Not only is this State Park spectacularly stunning, it's also one of the best bargains in Florida.
DO: Kayak or SUP at John D. MacArthur State Park
Rent a kayak at MacArthur SP Gift Shop and spend the day exploring protected ponds that flare out into the larger Lake Worth Lagoon. The mangroves and hammocks teem with fish, birds, and other wildlife, and paddling there will keep you enthralled for hours.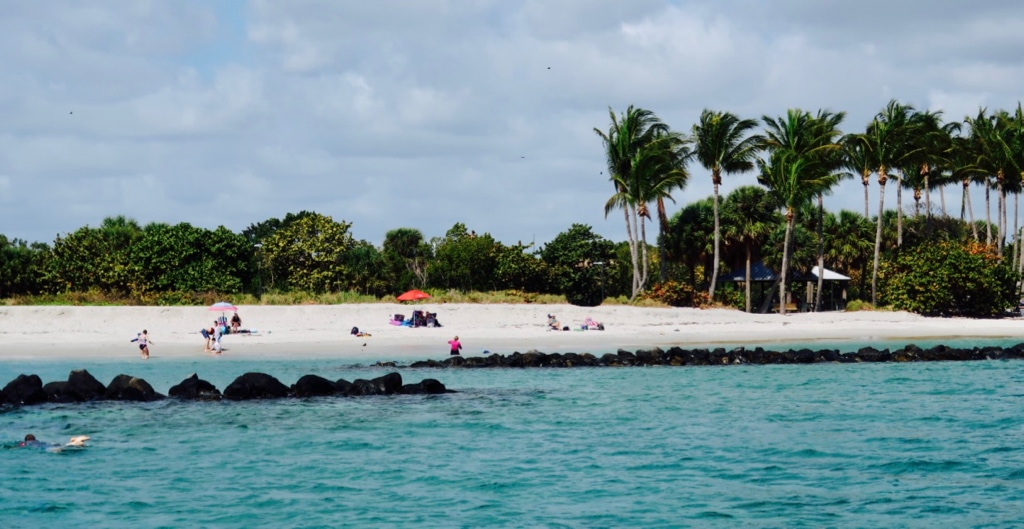 DO: Snorkel Around and Explore Peanut Island Park
Peanut Island, in the middle of Lake Worth Lagoon, is notable for being the site of the "Winter White House" bomb bunker for President John F. Kennedy. Built in 1961, it still bears the Presidential Seal.
The 80-acre island itself was created in 1918 from the excavated tailings of the Lake Worth Lagoon Inlet: dredged to allow large ocean-going vessels in from the Atlantic.
It's from this inlet that water constantly washes clear enough to see an abundance of tropical fish swimming around the coral reefs on both sides of the island. Quite shallow, it's an opportune dive site for snorkelers and beginner SCUBA divers.
There are several ways to access these reefs. The first is to hire a private boat to take you, which includes the use of a snorkel, mask, and towel. Or, you can bring or rent your own gear at Sailfish Marina (Palm Beach Shores) and take a Water Taxi to the island.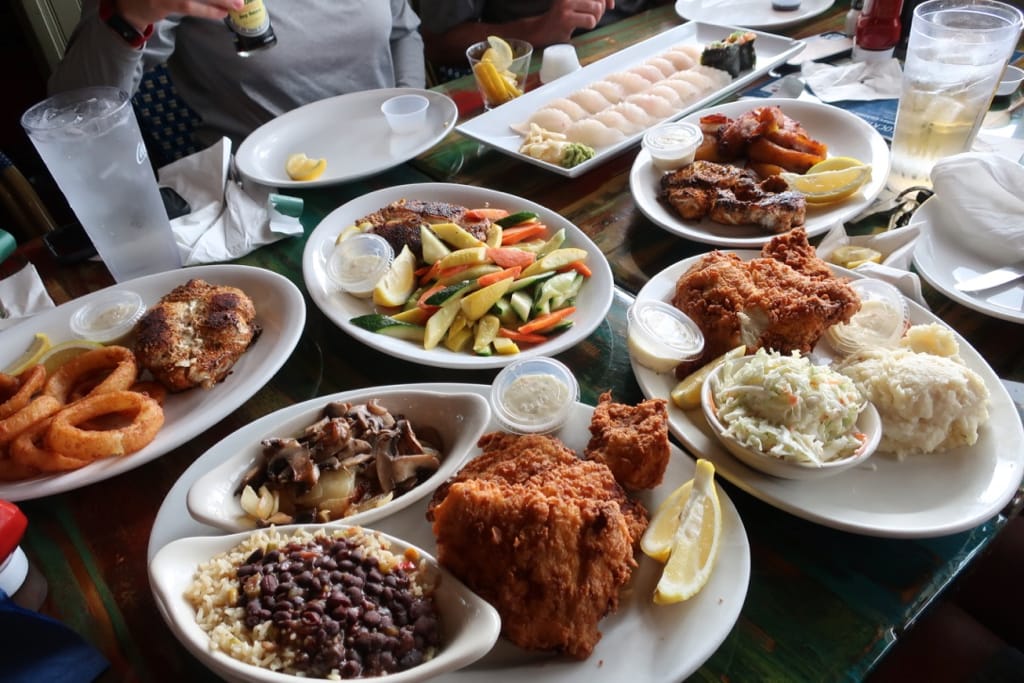 DO: Go Deep Sea Fishing
Bring out your inner Ernest Hemingway and embark on a private deep-sea fishing charter. (Or, bring friends along!). You might snag a Barracuda or juvenile Great White – both of which you'll release quickly.
But bring in a Kingfish, Grouper, or other decent-eating fish, and the Captain will clean and fillet it so that a local chef (see below) can cook it up to your specifications.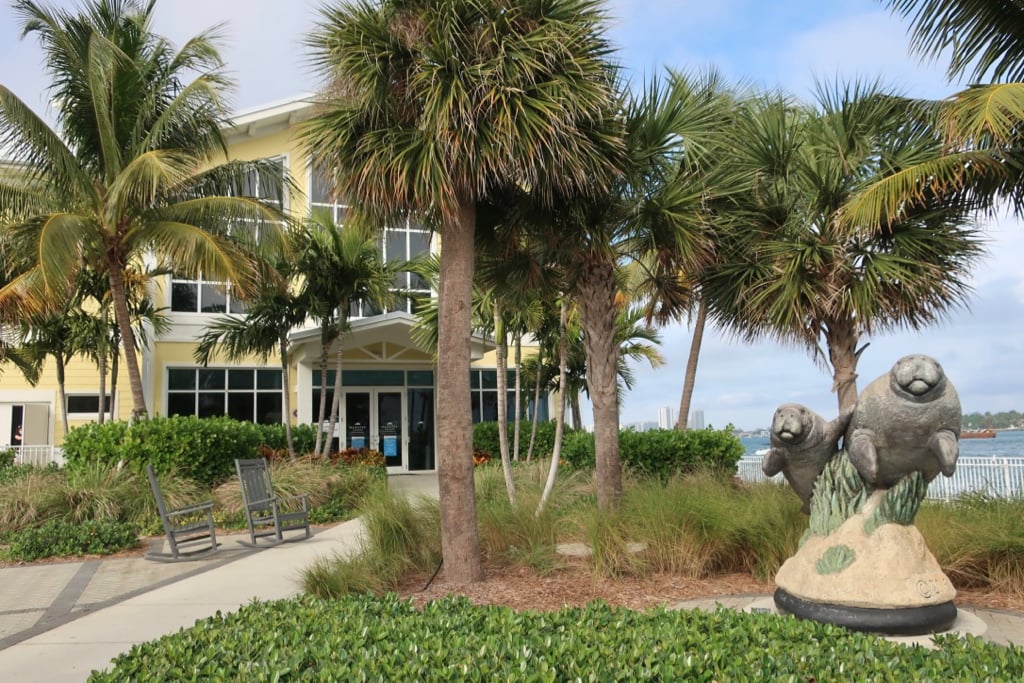 VISIT: Manatee Lagoon, West Palm Beach
Manatee Lagoon is more of an educational center than a place to actually see manatees, but it is one of the more popular things to do in West Palm Beach.
Just across Lake Worth Lagoon from Singer Island, this free attraction offers great exhibits about why these lumbering but fragile "Sea Cows" should be protected.
KAYAK: Jupiter Outdoor Center, Riverbend State Park, Jupiter
Although it's 17 miles from Singer Island (25-minute drive), the wild Loxahatchee River is as close as you'll get to an Everglades experience without having to drive 3 hours.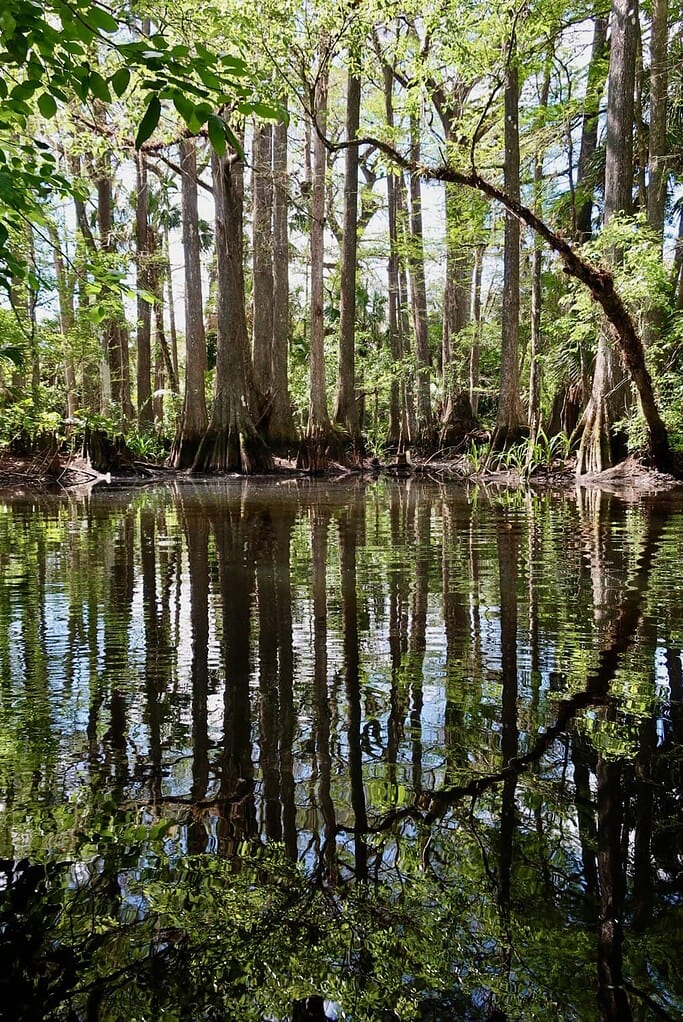 Rent a kayak, paddle, and safety gear from Jupiter Outdoor Center – walk down to the river, and you're on your way.
It's a whole other glorious world amid the tangle of trees, roots, and coursing water the color of strong tea.
As you twist your way through cypress swamps you're bound to see turtles and alligators sunning along the banks. There's a small dip in the river for a two-second whitewater thrill (with a pullout platform for those who don't dare), but otherwise, the water is calm and easily navigated.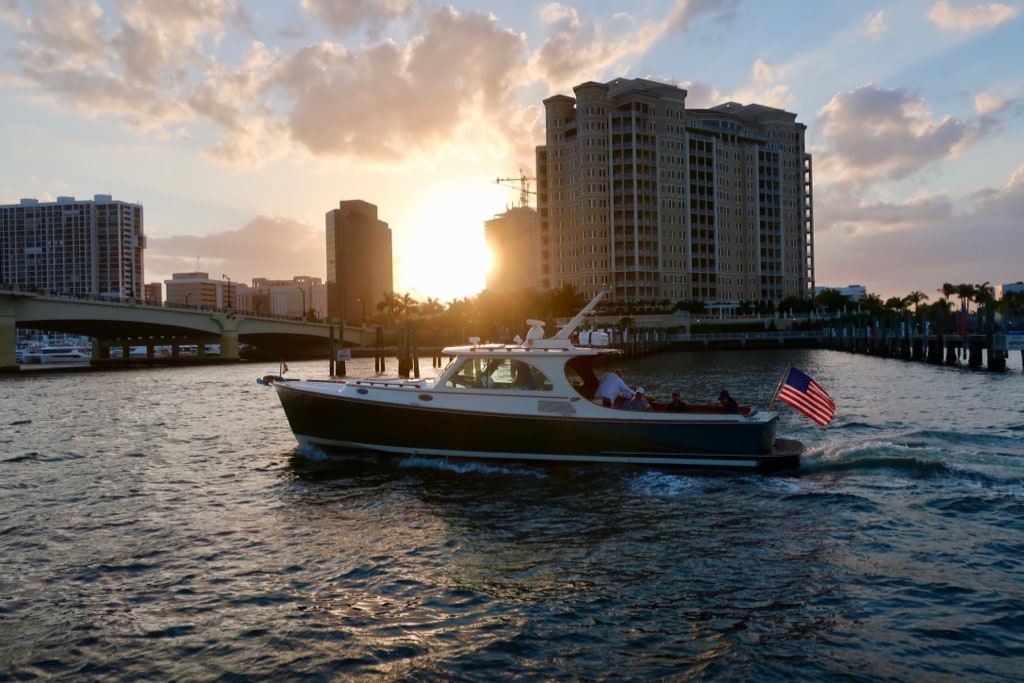 CRUISE: Sunset Cruise With Get Wet Water Sports
Book the wonderful 2-hour Get Wet Water Sports Palm Beach Island Sunset Cruise, with a guided narration of Palm Beach's inner harbor (Lake Worth Lagoon) to both pre-game and top off your day.
On this less rowdy "booze cruise," you never know what might happen.
The Captain quips about the comings and goings on Palm Beach as Lagoon-side homes, occupied by some of the wealthiest families in America, pass before your eyes. It's fun, informative, and mostly tongue-in-cheek.
Who doesn't like quippy when downing a few glasses of wine or beer?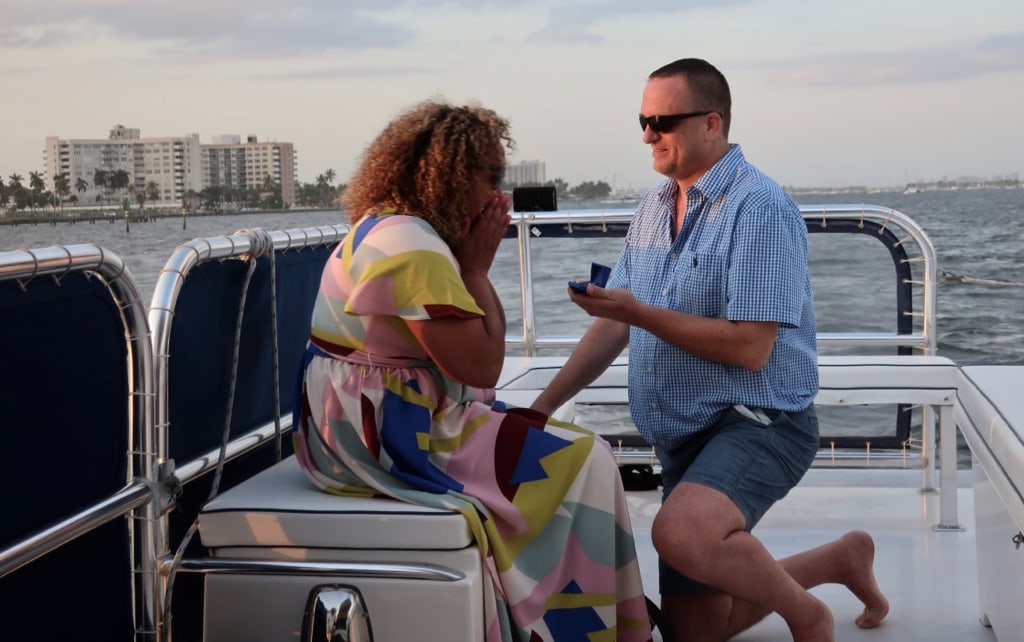 How romantic is this sunset cruise? Well, on our sailing, we watched a guy propose to his gal while cast in Golden Hour glow.
Witnessing this couple pledge their lives to each other was so moving – and the perfect way to end our day.
DO: Find Shells On Ocean Reef Park Beach
Next door to the Singer Island Marriott, this wide, public beach park is prime for shelling.
Get out early, as serious shellers beeline for the shore at ungodly hours. There are areas on the sand where these beauties wash up by the thousands. It isn't too tough to find them.
DO: Sunbathe and Swim
This is the obvious thing to do anywhere in coastal Florida – even more so on Singer Island, with roughly five miles of ocean-pounded sand. You can choose to plant yourself on a hotel resort beach, a condo rental beach – or even the less crowded State Park beach.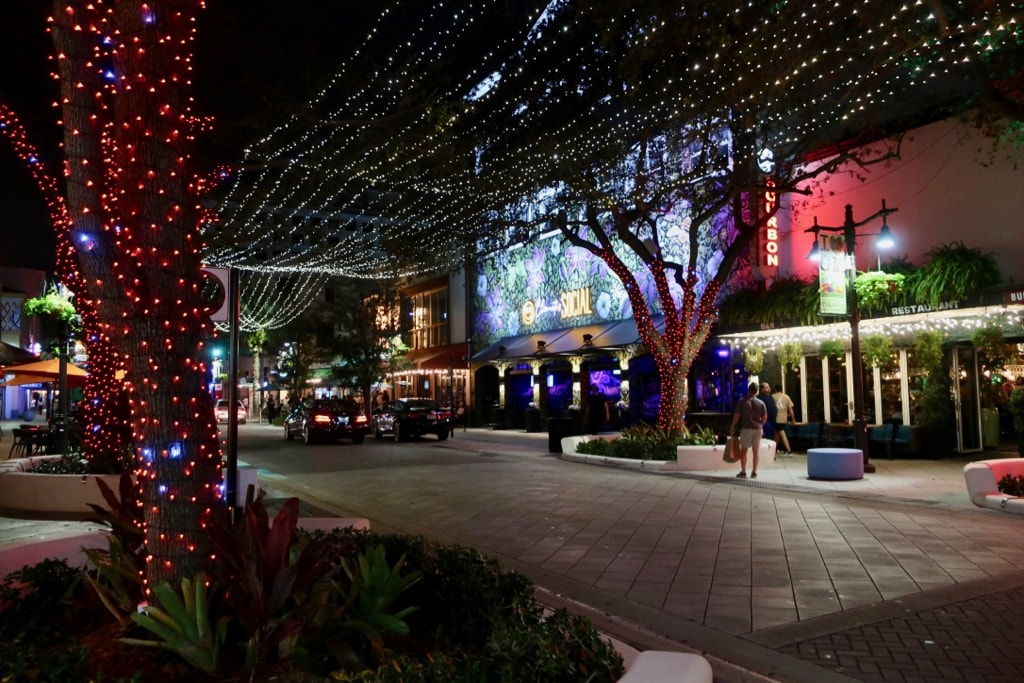 GO: Clematis St., West Palm
There are times when you should go "Off-Singer," and this is one. This area of West Palm Beach is a mere 20-minute drive from Singer Island.
In the evening, you'll find plenty of Gen Z's – and their parents – roaming along Clematis St. and through its adjacent Square. There's a colorful dancing fountain, great restaurants, and speakeasies. And, on Thursday nights, "Clematis By Night" live music.
Where to park? There are several valet car park options – for a wallet-friendly $12 for the night. Other lots are $5 per hour – so you're better off valeting it.
Best Singer Island Restaurants
There aren't many Singer Island restaurants (if any) that would vie for awards in culinary excellence – but that's not what you're here for, anyway.
You want live music, sand between your toes, the sound of ocean surf kind of chow. So, that's what you get.
For restaurants with the fanciest fare, you've got to go off the island. So, we give you some of the highest-rated, tried and true places as well.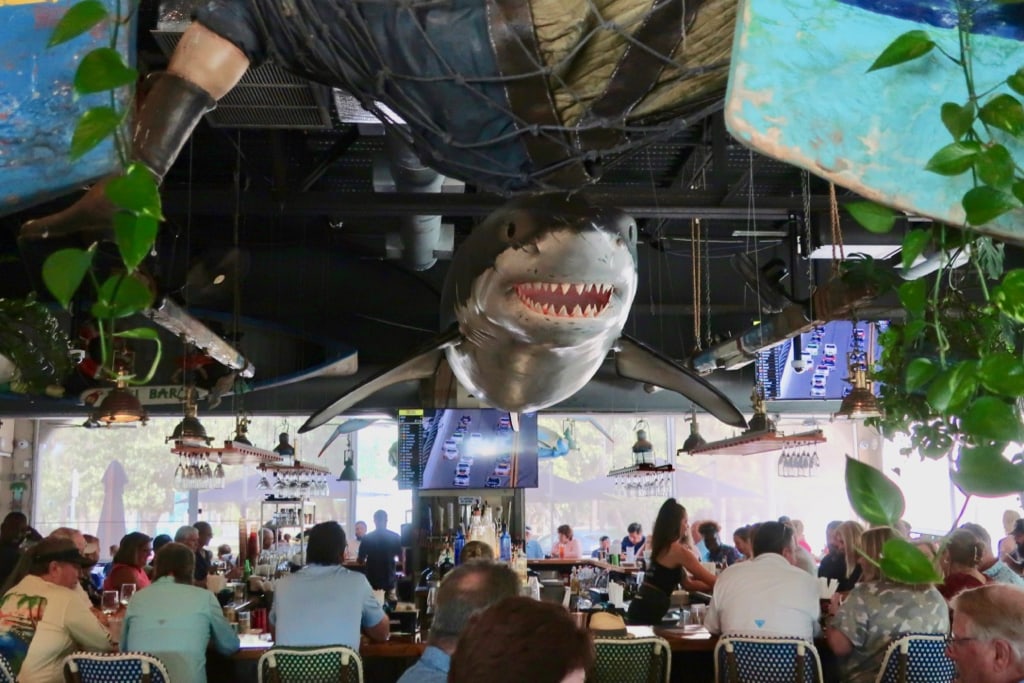 EAT: Johnny Longboat's, Singer Island
Best for cooking up a mess of fish that you caught (see above), Johnny Longboat's has a "Changes in Attitude, Changes in Latitude" kind of vibe. The chef has a way with fried fish – whether you bring it in fresh caught off the boat, or just order off the menu.
EAT: Guakamole's Mexican Grill & Café, Singer Island
The burritos, fajitas, and tacos on tap here are as good as your favorite hole in the wall Mexican restaurant back home. Some say this is the best restaurant on Singer Island. If you're a fan of Tex-Mex, you might agree.
EAT: 3800 Ocean, Singer Island
The Marriott Singer Island restaurant excels at nibbles. The conk fritters and truffle fries are the stars here – both golden and crispy. Entrees can vary, but whether you eat inside or outside on the patio by the pool, the whole experience is a pleasant one.
EAT: Pistache, West Palm Beach
With its horseshoe banquettes and outdoor café scene, Pistache is a bit of Paris in West Palm. Go for the escargot and French Onion Soup – a knockout here.
The food is excellent, and the vibe, is friendly. If you choose to dine here on Thursday nights, you're in luck. You can view the Clematis at Night stage from your outdoor table.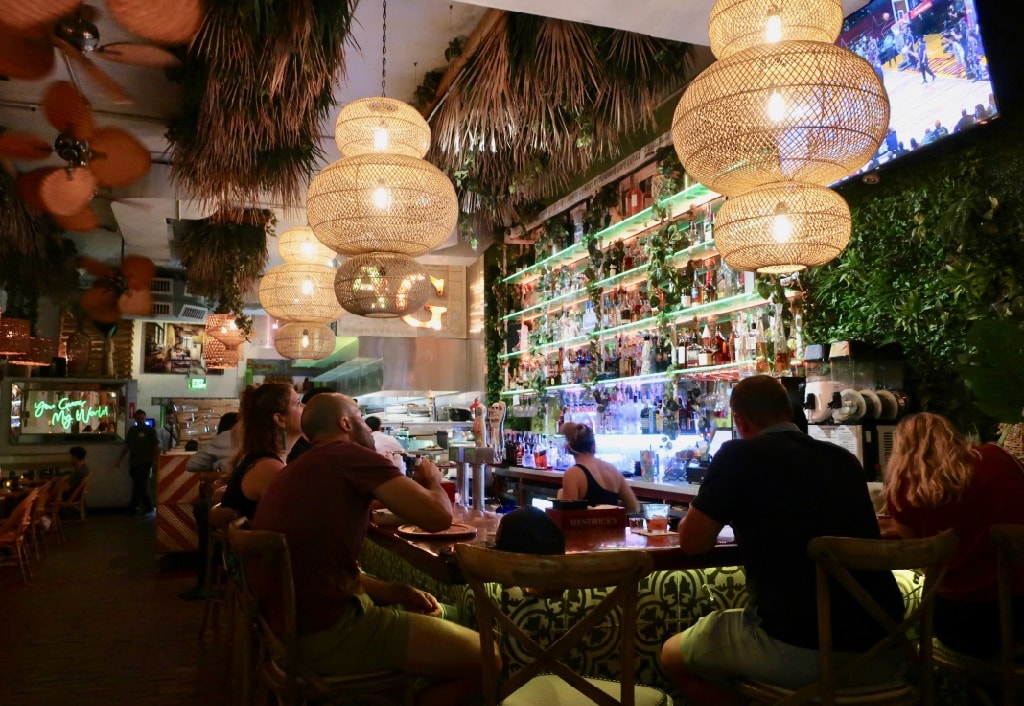 EAT: Avocado, West Palm Beach
Also in the Clematis St. area, Avocado Grill does itself proud with avocados in all kinds of great ways. It's grilled, mushed into guacamole, and even served whole with vinaigrette.
Plus this healthy veg is the base of "Bang-Bang Shrimp" (another great starter), and in the Tuna Poke and Quinoa Salad. Of course, there are non-avocado offerings as well.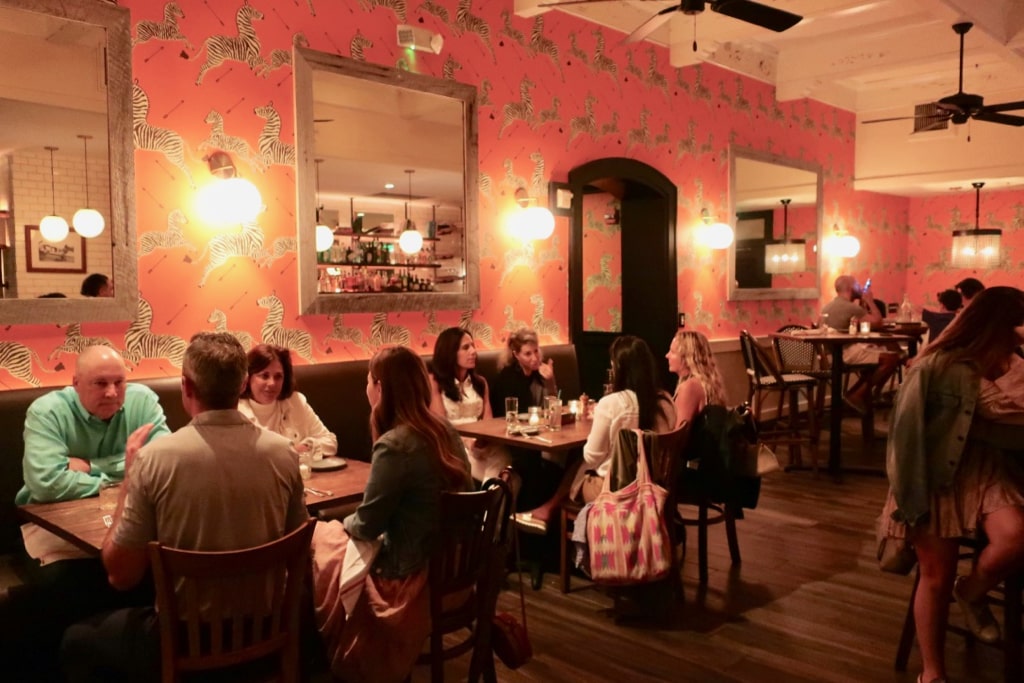 EAT: Almond, Palm Beach Island
You'll find other Almond restaurants in NYC and the Hamptons (Bridgehampton). So it's no surprise that New Yorkers who winter and visit here feel right at home in this chipper spot.
EAT: Christopher's Kitchen, Palm Beach Gardens
This Vegan place is also a favorite for health-conscious omnivores who like going plant-based occasionally. The food is excellent – and the prices are modest for this part of the world.
Best Hotels On Singer Island FL
STAY: Palm Beach Marriott Singer Island Beach Resort and Spa
This all-condo resort attracts families of all kinds. It's got two large pools (one with a large corkscrew slide), and a good chunk of the oceanfront beach (with Tiki Bar and drink service.)
Plus it offers a variety of restaurants, a full-service spa, and spacious suites with kitchens (one and 2 bedrooms,) All in all, it's one of the best places to stay on the island.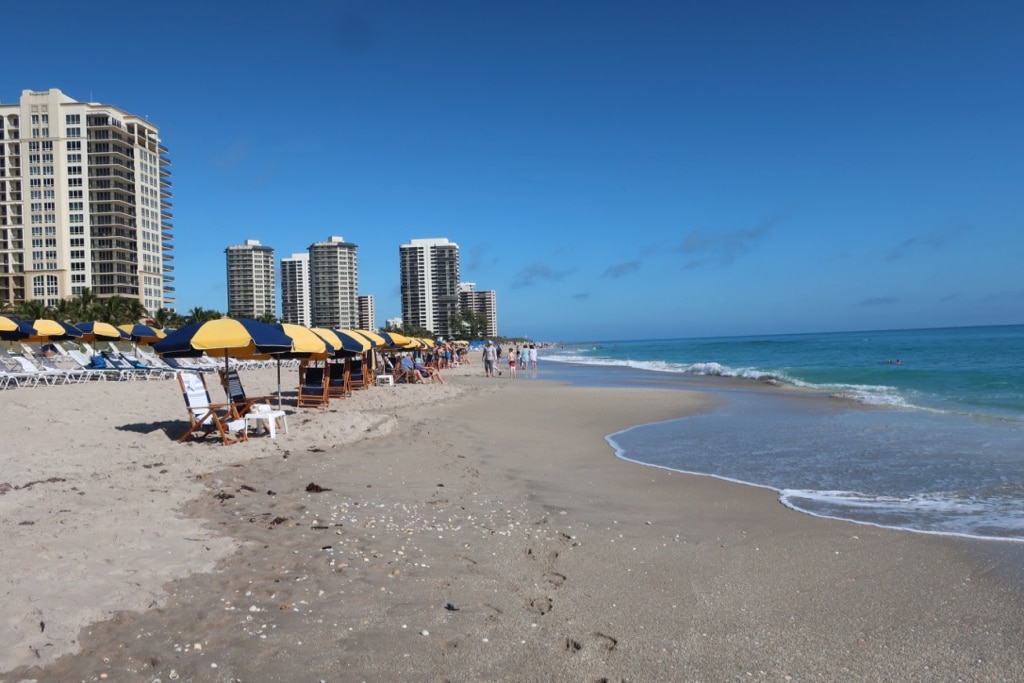 STAY: Hilton Singer Island
The Hilton is also on the oceanfront – and is slightly smaller than the Marriott next door. It offers another luxury hotel option on Singer Island.
STAY: Rentals
There are a few other "Vacation Club" Marriott's on Singer Island, as well as condo towers and homes on the Intracoastal canals to rent. Check Airbnb or VRBO for availability.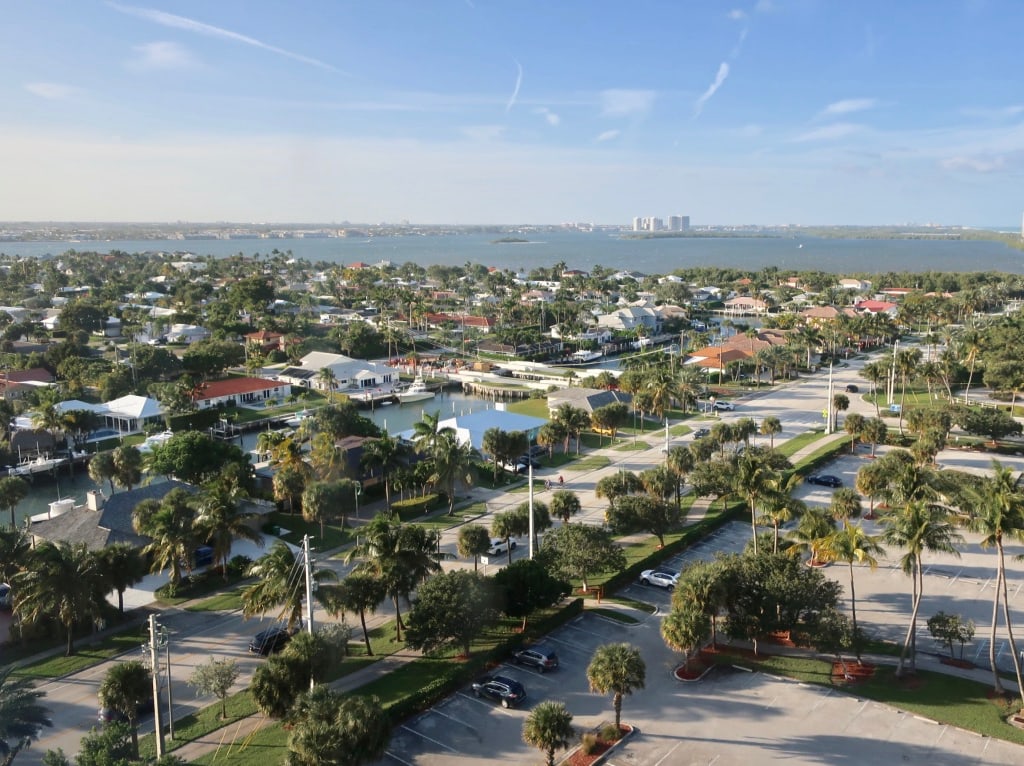 Set To Open In 2023: Amrit Ocean Resort and Residences
The word, Amrit, means "Elixir of Life" in Sanskrit – an appropriate name for a luxury Spa and Healing Center, residence, and lodging. Rather than just another hotel, Amrit, will be a fully integrated Wellness Center with a hotel attached.
It's so high-end, Amrit has already earned a Preferred Hotels & Resorts designation.
Owners seek to heal guests "from the inside out." As such, Amrit will offer consultations with doctors, osteopaths, acupuncturists, and nutritionists for optimal health.
The 100,000 sq. ft of space on four floors will encompass a 25-room spa, hydrotherapy experiences (such as a Hydro-reflexology pool, hot and cold bathing pools, salt therapies, and experiential showers), a traditional tile-floor Hammam with scrubs and central steam fountain, Ayurvedic Therapies, and fitness centers.
Of course, food is integral to health. There's a Lobby Bar, Lala ("playful"), lobby restaurant, Tula ("balance"), beach restaurant, Taaza ("fresh"), grab-and-go Jeevi ("sustenance"), and the vegan Ayre Restaurant.
Stay tuned for opening week.
Romantic Weekend Getaways In Florida