WHY GO: Wilmington VT and the greater Mount Snow Ski Resort area was slammed hard by Hurricane Irene in August 2011; so much so that buildings floated away and crumbled to bits. But within these past few years there's been resurgence. Especially on the culinary scene.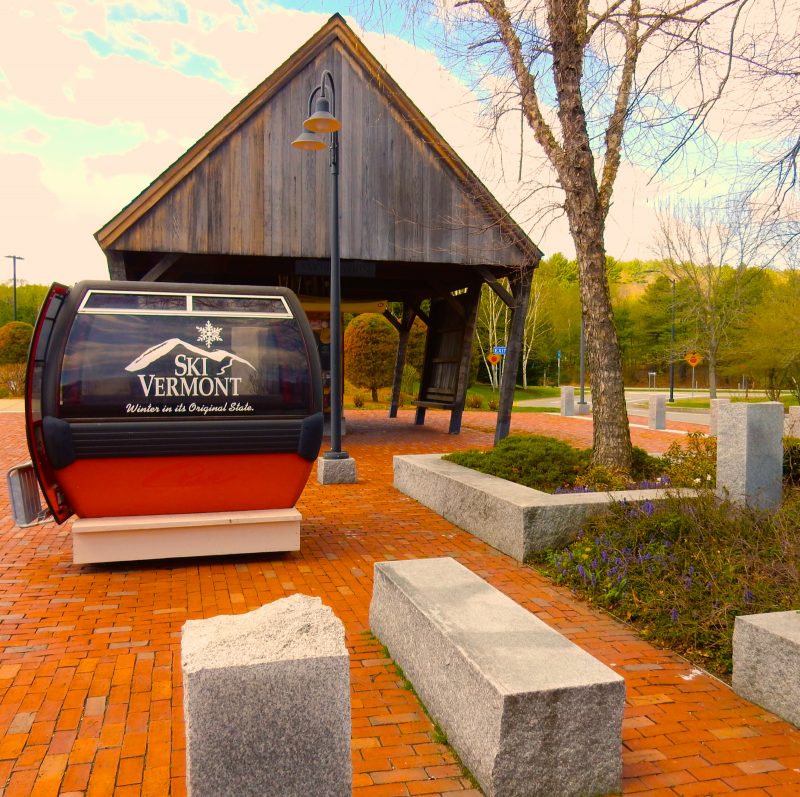 Old restaurants show staying power. New ones have opened. Shops have been restocked and improved. And this small town, on the corner of Route 9 and Route 100 in Southern Vermont, is worth a revisit.
Yes, the old skiers favorite, Poncho's Wreck is no more, but Adam's Farm (and those classic Winter Sleigh Rides) are going strong. And so are Mount Snow and Haystack ski resorts. So come to ski, certainly. But stay to shop, eat and experience a town that has risen from the flood.
Expand your Vermont Road Trip with a stay in all three. 
Things to Do in Greater Wilmington VT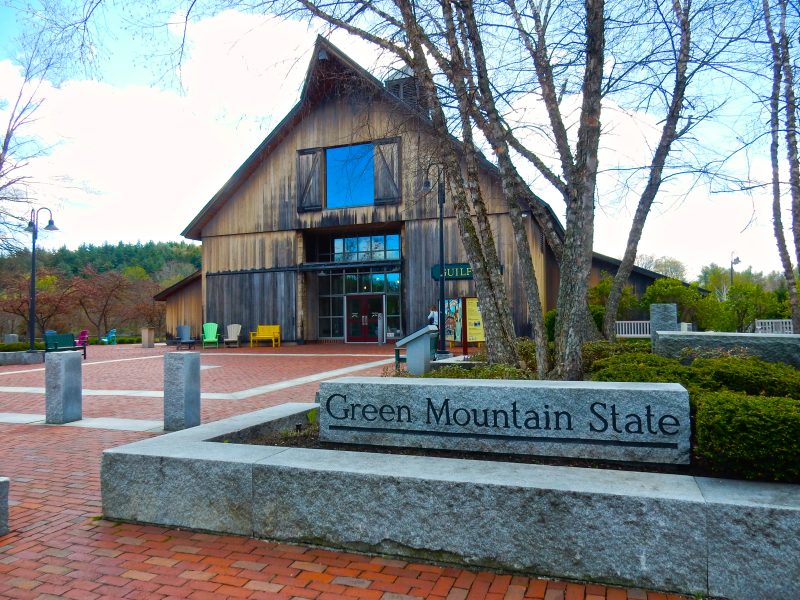 START: Vermont Visitor's Center on I-91
Get your bearings, and grab a free cup of Green Mountain coffee at this extremely friendly State Visitor's Center. Helpful staff will point you in the direction of their favorite back-roads ambles.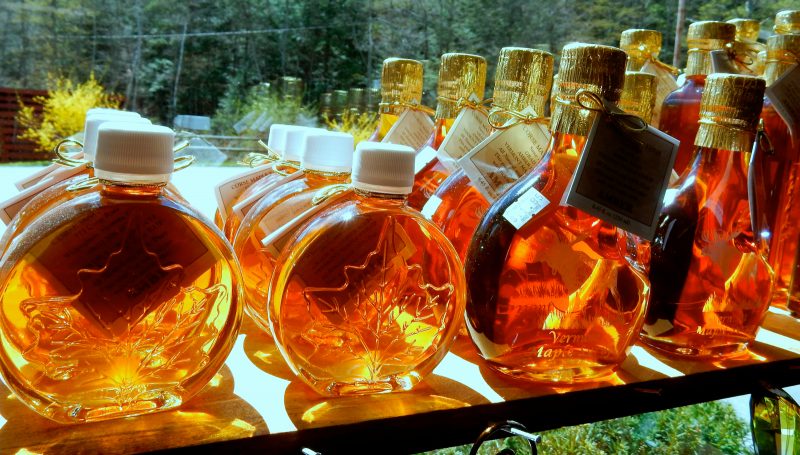 On Route 9 about 4 miles from Wilmington VT, this Gift Shop has been here since 1948. It's not much in the way of a museum. But you can purchase all kinds of Vermont maple products and meet the owner who's been here for 38 years. A real pip.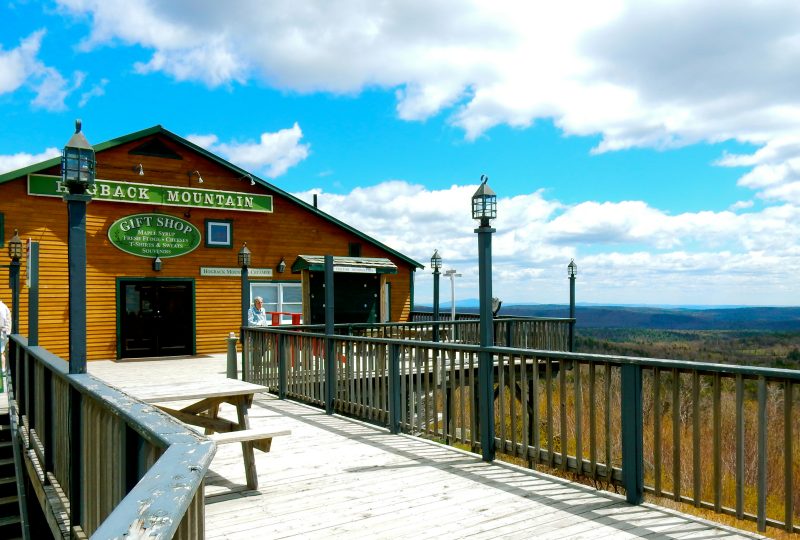 Most people confuse this attraction with the Gift Shop attached to the Hogback Mountain Overlook (on Route 9).
But make no mistake. Stopping here is well worth your time. Why? This long, low slung building not only houses a small Natural History Museum replete with both mounted and live animals, but it's also the Tasting Room for Metcalfe's Vermont Distillers.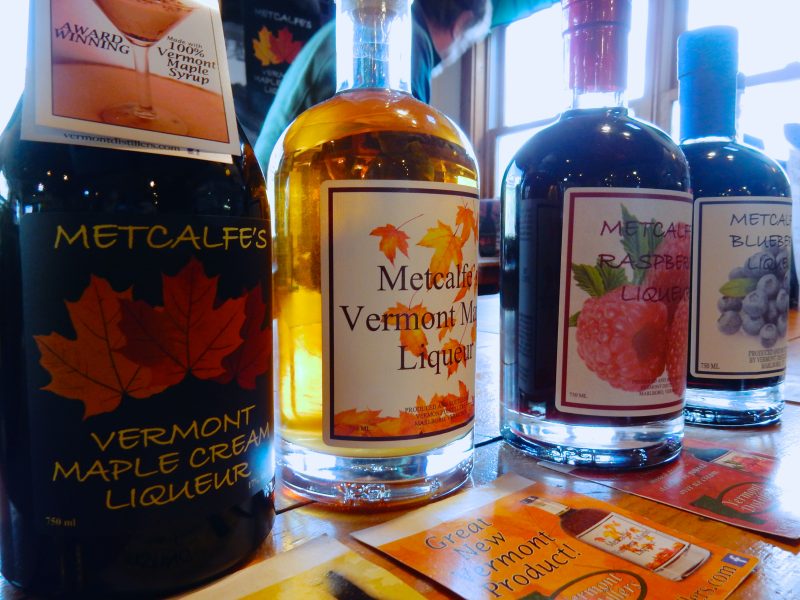 Adults will want to start out at the tasting table, where you'll get tiny free samples of some of the best liqueurs in the country.
It's rare that a distillery focuses on these sweet beverages. But Ed Metcalfe's Vermont Distillers does them well, especially the favorite Maple Cream (which puts Bailey's to shame). And the Raspberry Liqueur.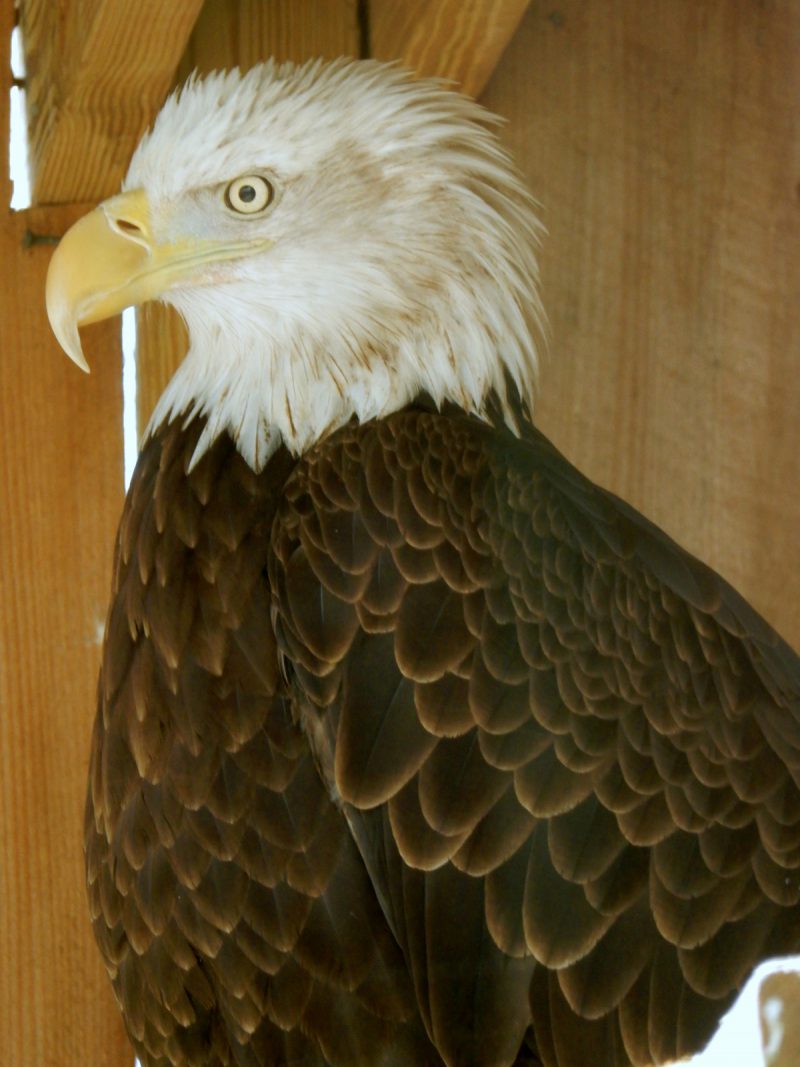 Recently renovated inside of a gutted roadside inn, you'll access the Southern Vermont Natural History Museum through the gift shop and walk through a long enclosed hallway to get to the slew of live reptiles, birds, and waterfowl- both alive and stuffed.
Metcalfe's Booze and Birds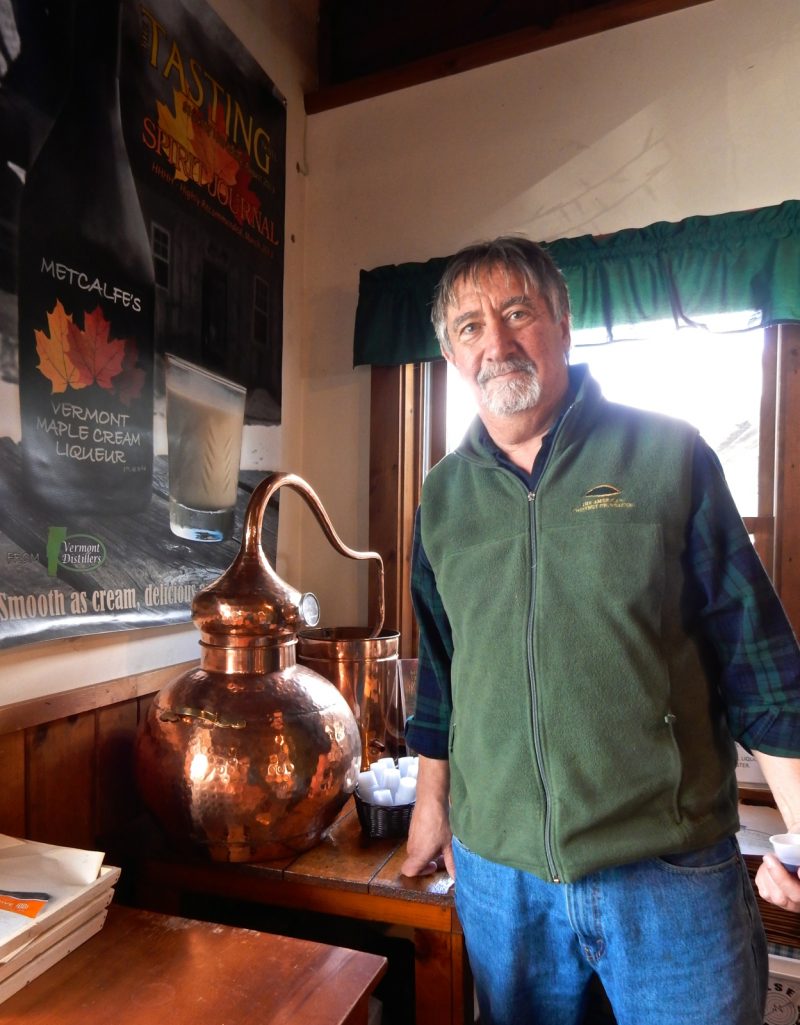 In 1996, Ed Metcalfe purchased a collection of 250 mounted animals assembled by Lumen Ranger Nelson in the 1920's and 30's. He then added his own, accumulating over 650 taxidermied creatures representing 220 species.
One of the coolest aspects of this collection is a focus on albino animals; "red" fox, deer, squirrel, porcupine, woodchuck – and even a live albino California King Snake.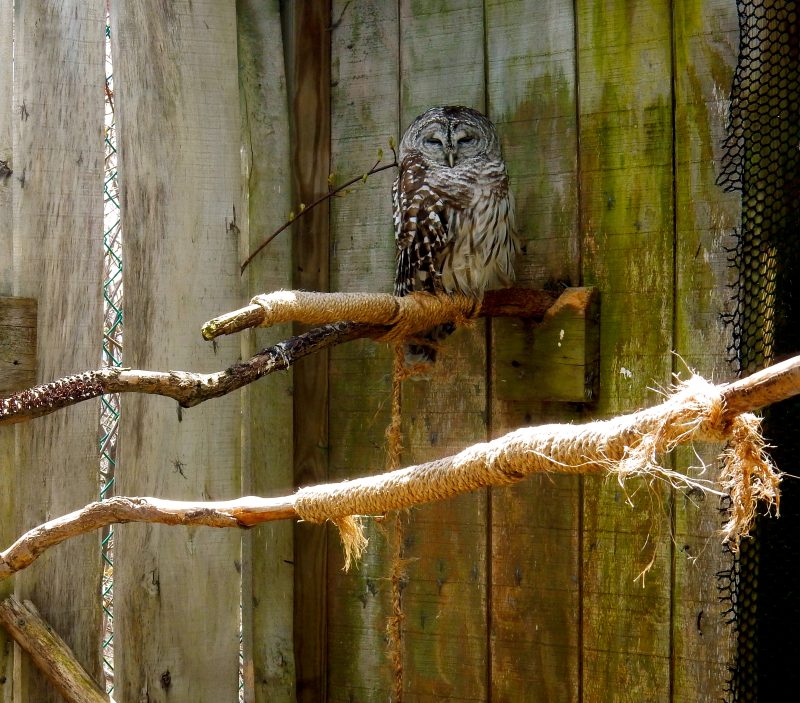 Though some visitors might be happy seeing dead animals in glass cases, most come to gaze at rescued birds. Among them are several species of owl, a Red Tail Hawk, two Bald Eagles and a very friendly American Kestrel who, imprinted on a human, thinks he's one of us. Open daily $5 adults, $2 kids.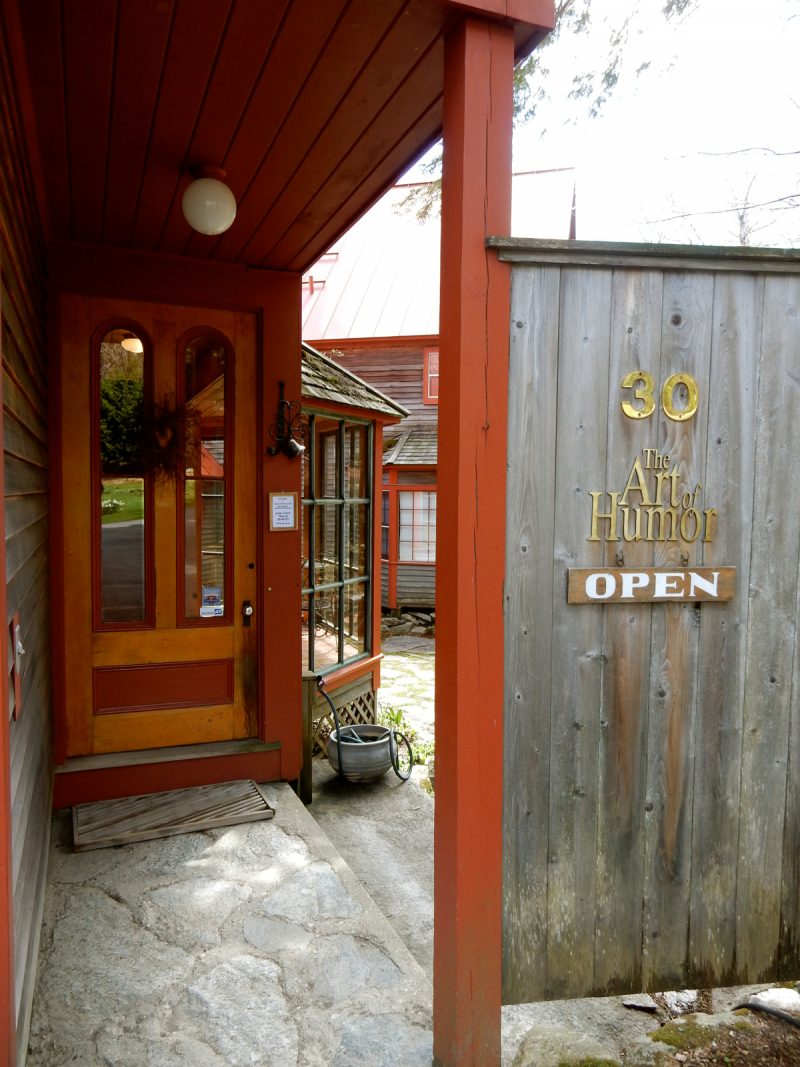 *Morrow passed away in June '19 of natural causes. His gallery remains open.
Though a cartoonist since he was 22 (when he first saw someone laugh at one of his drawings), Skip Morrow's claim to fame was his very first book, published in 1980. I Hate Cats  became a New York Times Best Seller.
You can get a gander at his work in a gallery off a dirt road, humorously named "Not-A-Road," just outside of downtown Wilmington.
Morrow was a gentle man who poked gentle fun at everything, from religion to politics.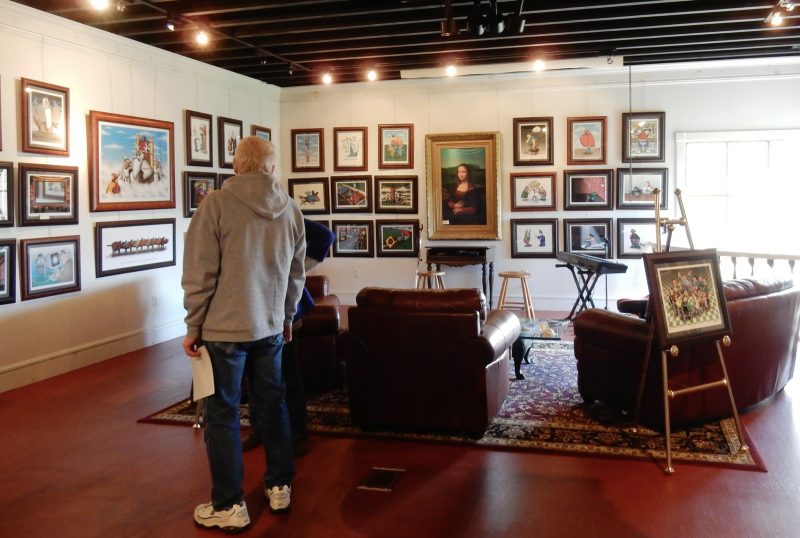 Morrow's art fills the walls of several rooms on two floors. Though you might have planned to stop in for a few minutes, the cartoons – sort of Mad Magazine meets the New Yorker – drag you in and keep you entertained for much longer.
The Art of Humor Gallery is "self-guided." However, it's outfitted with "Help" buttons if you require assistance. $5 entrance fee applied toward purchase, open Thurs-Sun 10-5. Books, notecards and calendars available, cost of giclee prints start at $150. 
The Art of Humor Gallery is one of 10 quirky-romantic places to propose in Vermont.
In winter, rent your X-Country skis or snowshoes here. In summer, it's time to kayak. Zoar staff will drive you to a great put-in spot. Right across from the Wilmington Inn, you can just walk over. Or, better yet, someone from Zoar will come to the Inn and personally fit you into the proper x-country ski boots.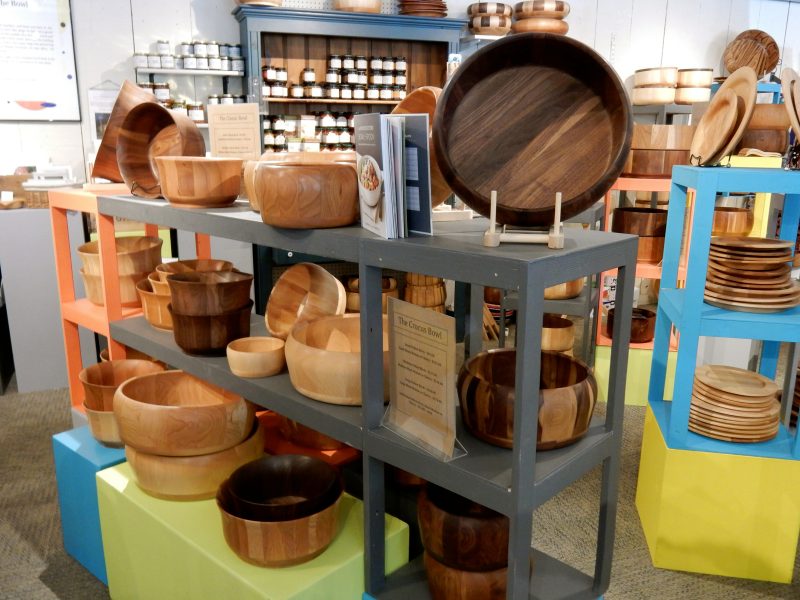 John McLeod ran a heating and plumbing company in Scotland before moving to, and "falling in love with," Vermont in 1967. He borrowed $200 to set up a woodworking shop, and managed to turn his hobby into a big business.
You'll most likely recognize McLeod's designs. His first, a sturdy wood salad bowl that flares out at the top, was sold through Dansk. Subsequent bowl designs are now available at Crate & Barrel, Williams Sonoma, and of course, here at their source. The spotted "Ambrosia Maple" bowls are particularly unique and beautiful.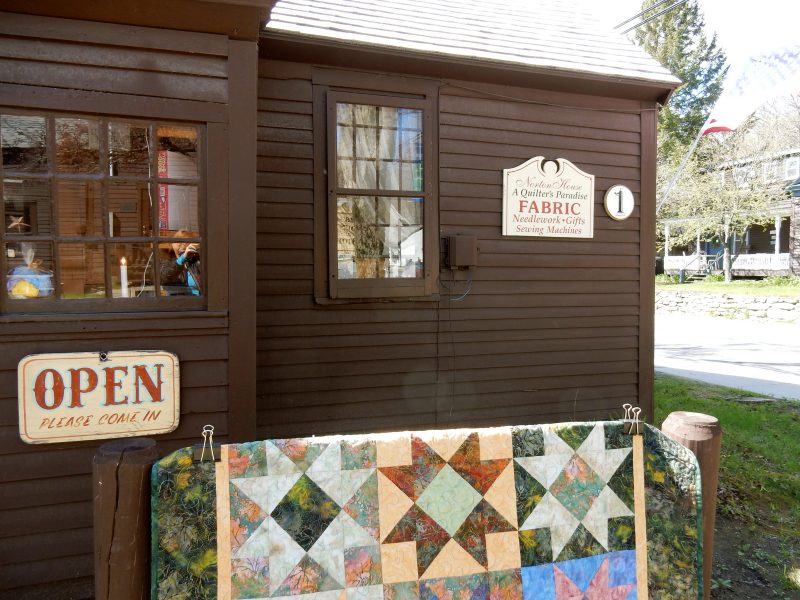 This quilter's mecca occupies a 1760 home that was moved, by oxcart, to this riverside location in the 1830's. Quilters have been coming here from all over the country for nigh on 50 years.
During the hurricane, water rose to the ceiling rafters, and all inventory had to be tossed due to mold. But the original wide 1760 wooden floors were preserved, if now a bit warped.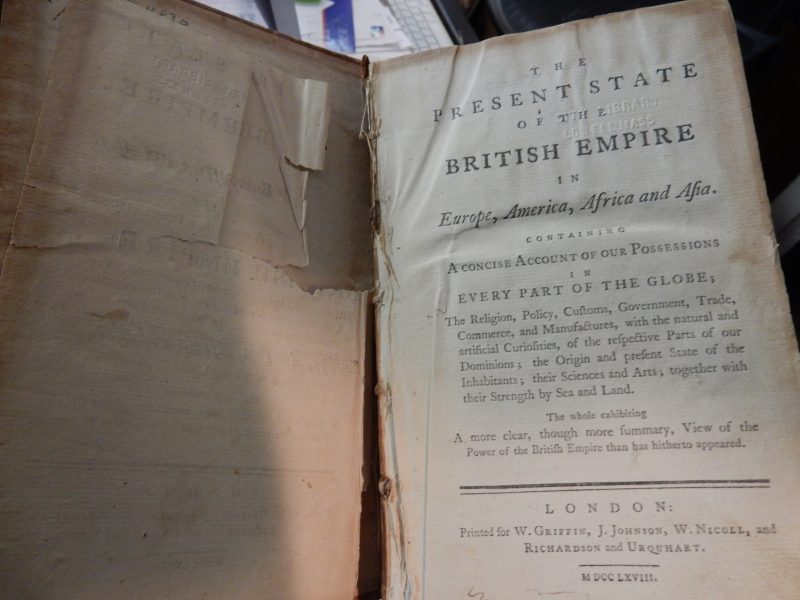 This used book-shop focuses on Natural History and Sport fishing. It also happens to encompass the largest stock of Theodore Roosevelt letters and documents in one place.
One, a sad letter from Roosevelt to his friend Arthur Lee, a member of British Parliament, informed Lee that his (Roosevelt's) son had died in combat during WWI.
The oldest artifacts include a 1613 framed botanical print ($3,500), and the 1768 "Present State of the British Empire in Europe and America," printed when our country was still a British colony.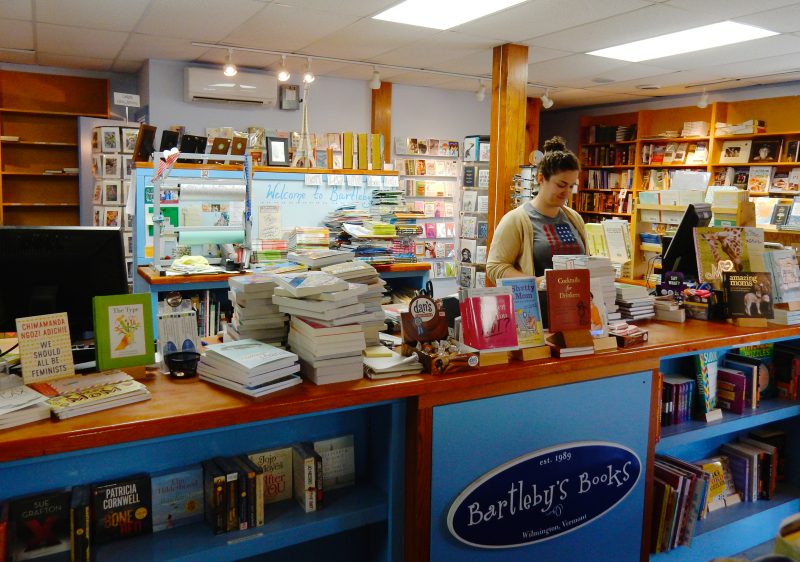 SHOP: Bartleby's Books
A great indie bookstore. This is the perfect place to buy an actual paper book to read by a roaring fireplace.
Where to Eat in Greater Wilmington VT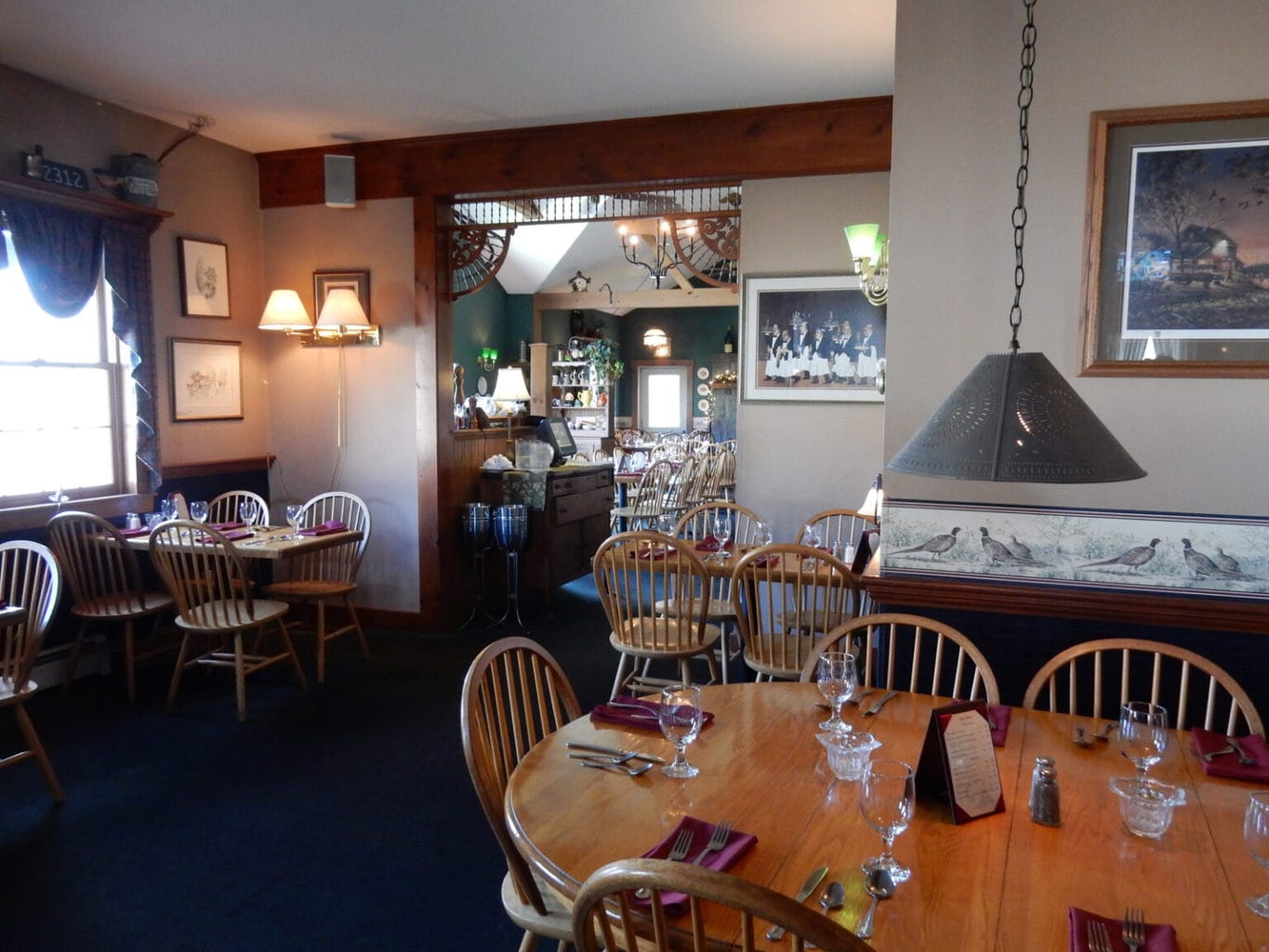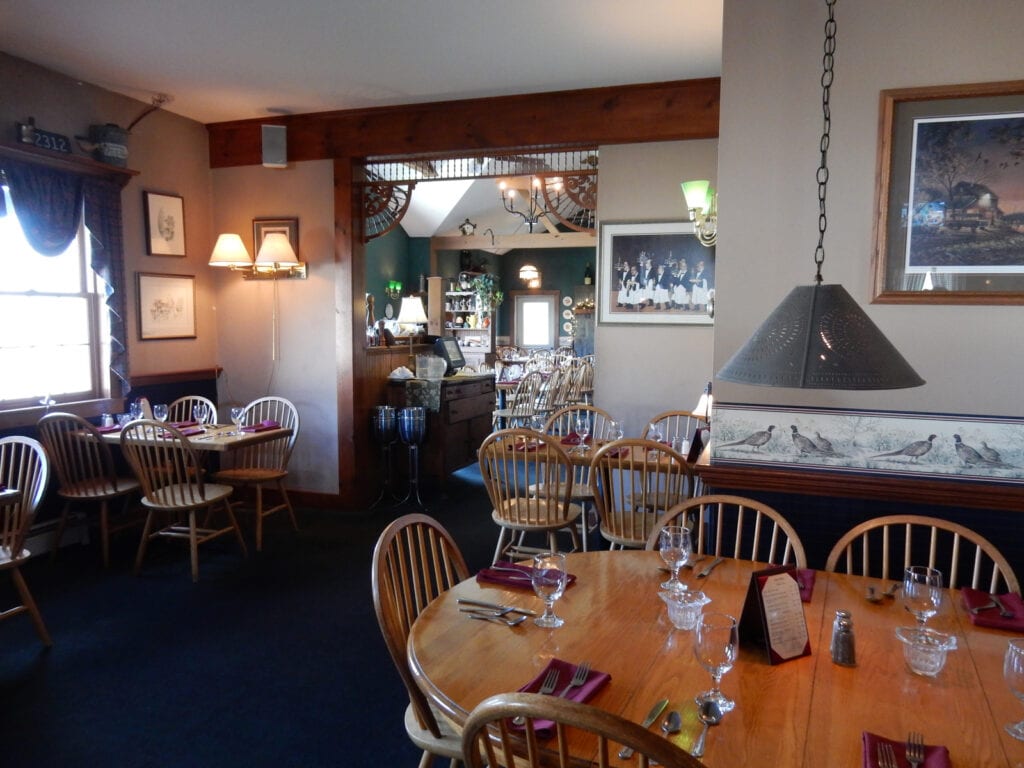 Who'd have thought they'd hear the words "Roadhouse" and innovative cuisine in the same sentence? Yet, this rustic-fine Vermont restaurant, near Mount Snow, delivers. Food is fresh, most traditional, but, yes, there are items on the menu for adventurous taste buds.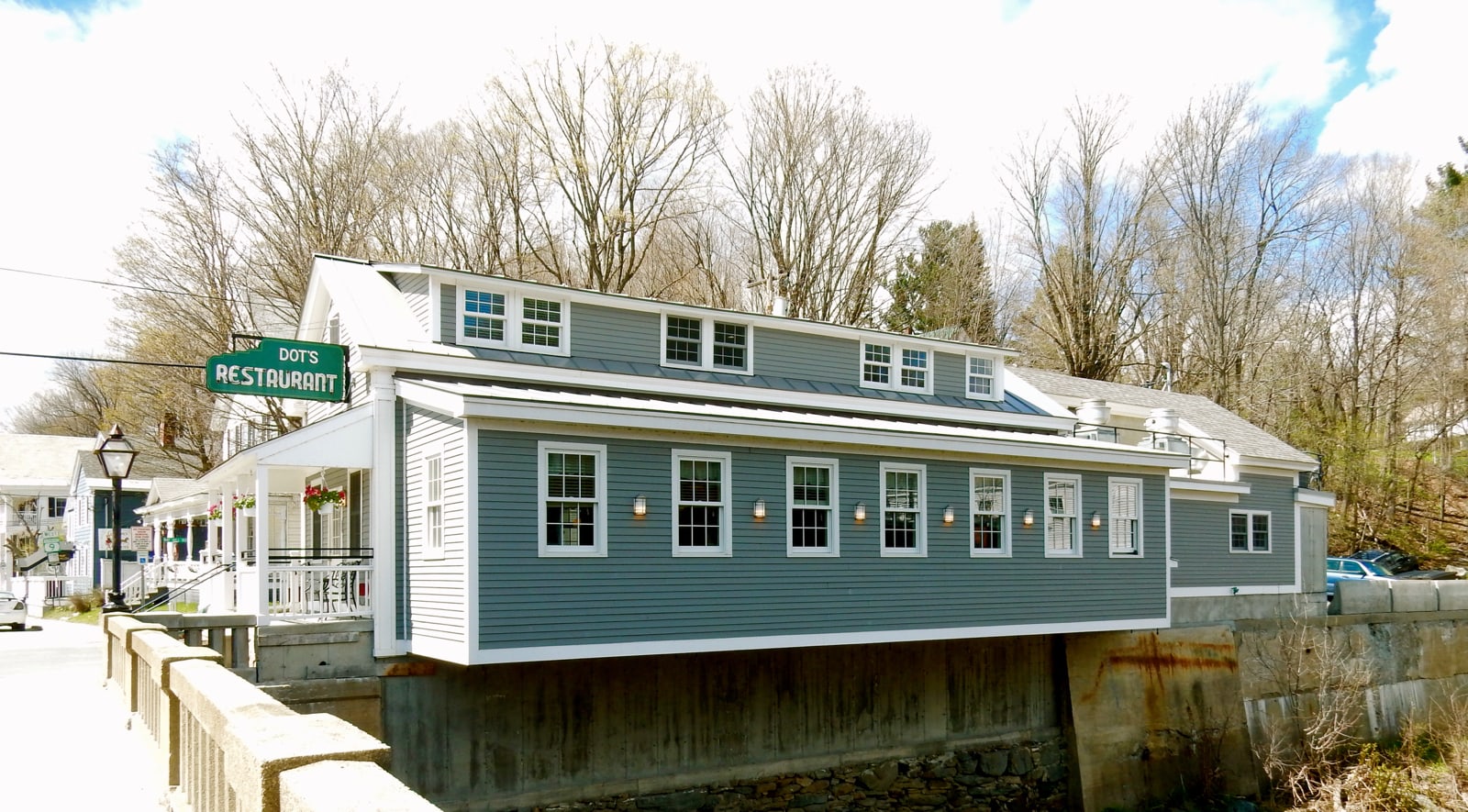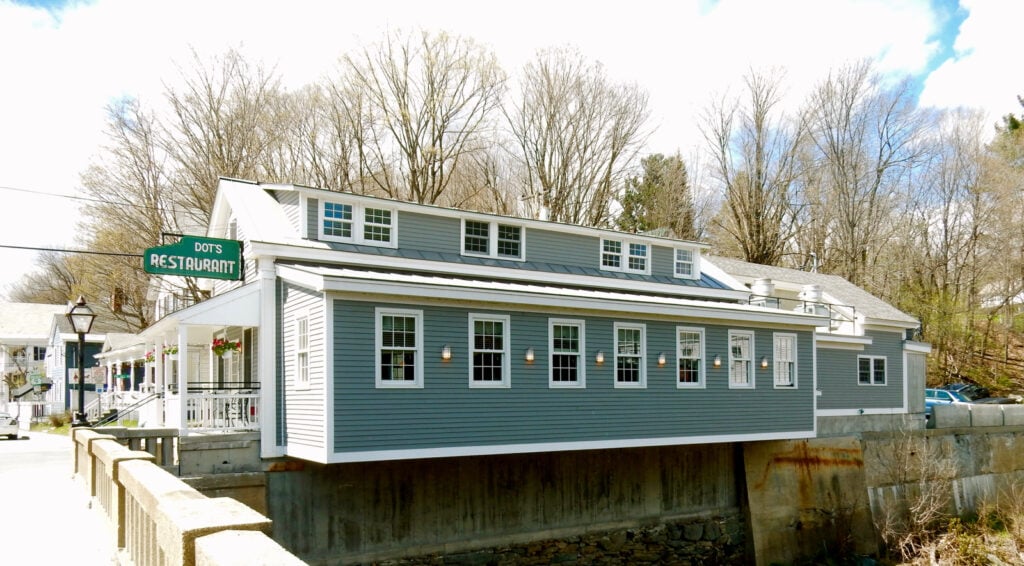 EAT: Locals Love
Dot's for breakfast (chili omelets!). Folly (small, upscale, in a refurbished home). Cast & Kiln (farm-to-fork, locally sourced, right on the river). The Village Roost (coffee, baked goods, sandwiches). And The Anchor (seafood, tasty broth-like chowder).
Where to Stay in Wilmington VT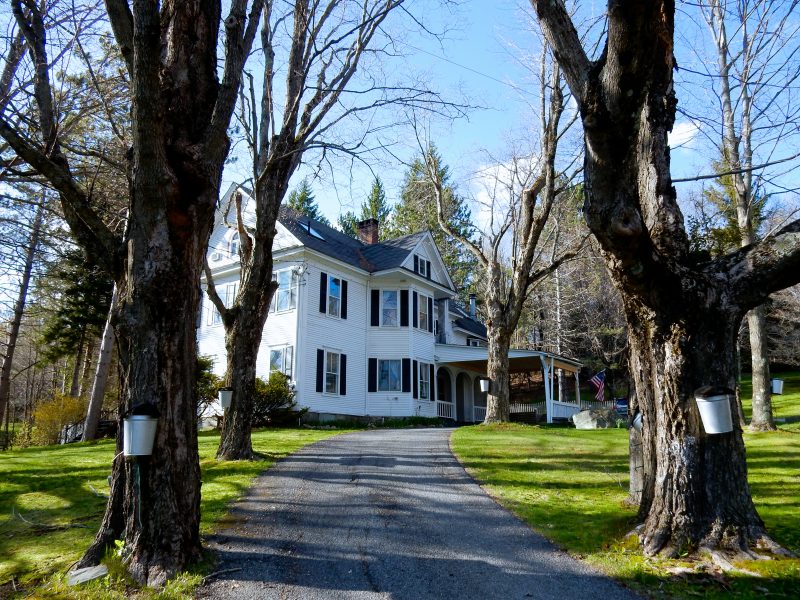 This rambling white antique farmhouse sits up on a hill on the edge of town just beyond the shops, and across from the modest river that became a deathly torrent when Hurricane Irene blew through.
Its tidy, eclectically well-dressed interior isn't what you'd expect from a country inn – not a doll, doily, or floral bedspread to be found.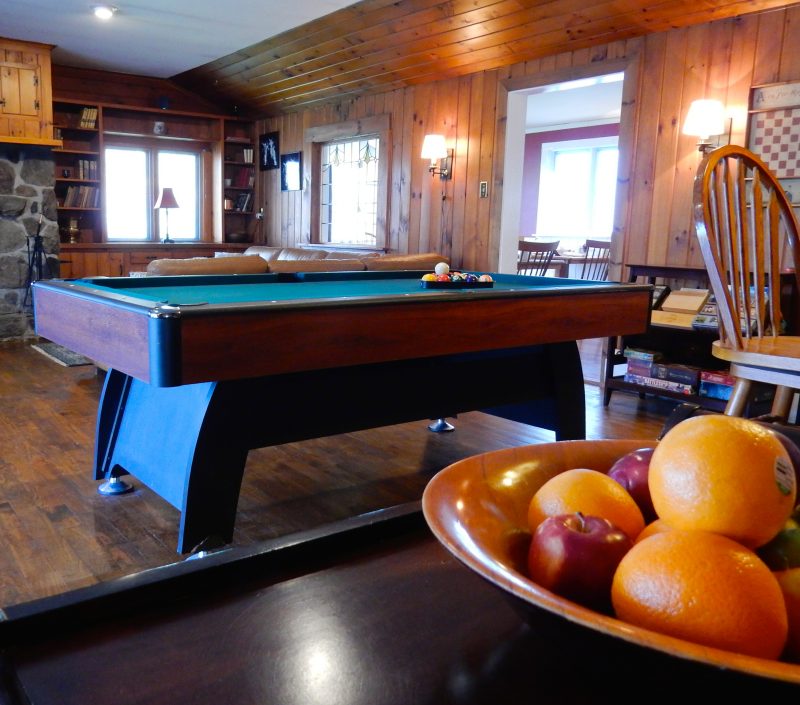 Built by carriage-maker, Joseph Courtemanche, in 1894, the Wilmington Inn became a lodging in the 1950's. As of February 2017, the new owners are Megan and Charlie Foster.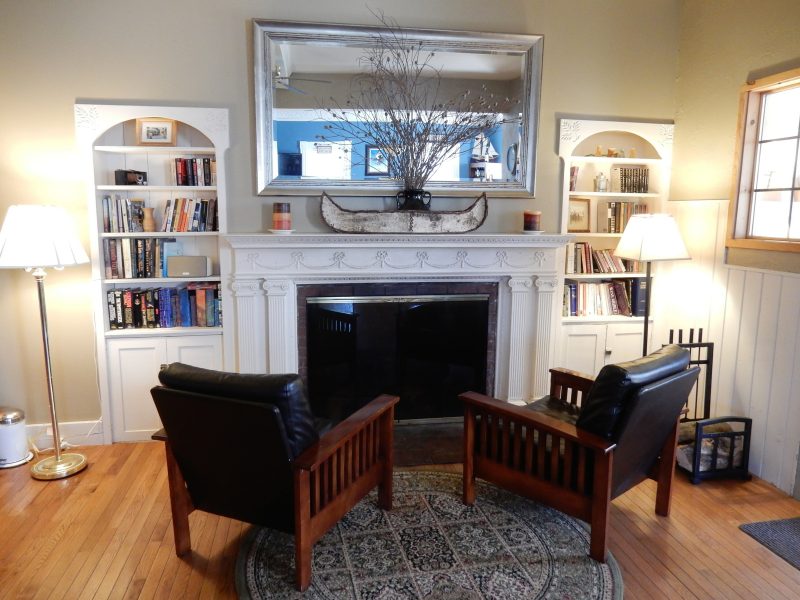 About seven miles from Mount Snow, the Wilmington Inn tends to draw people who want to ski in the morning and do other things, like shop and explore the town, in the afternoon.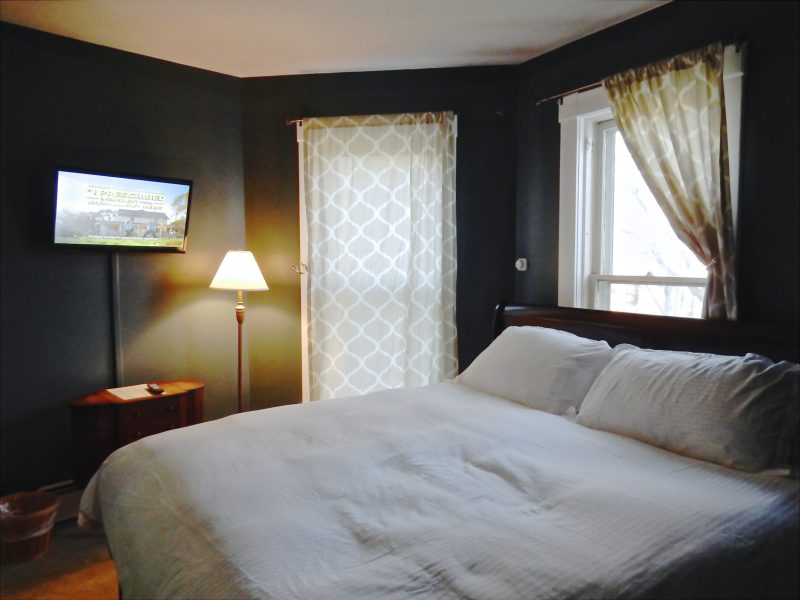 Guest rooms sport deeply hued walls and just enough eclectic furniture. Mine, the Wilmington, encompassed a country-cupboard armoire, art-deco leather chair, wood chest, flat screen TV and a modified sleigh bed clad in a soft and cloud-like white duvet, lending the whole large room a  contemporary air. The bathroom, featuring a Jacuzzi bath/shower, is clean and roomy.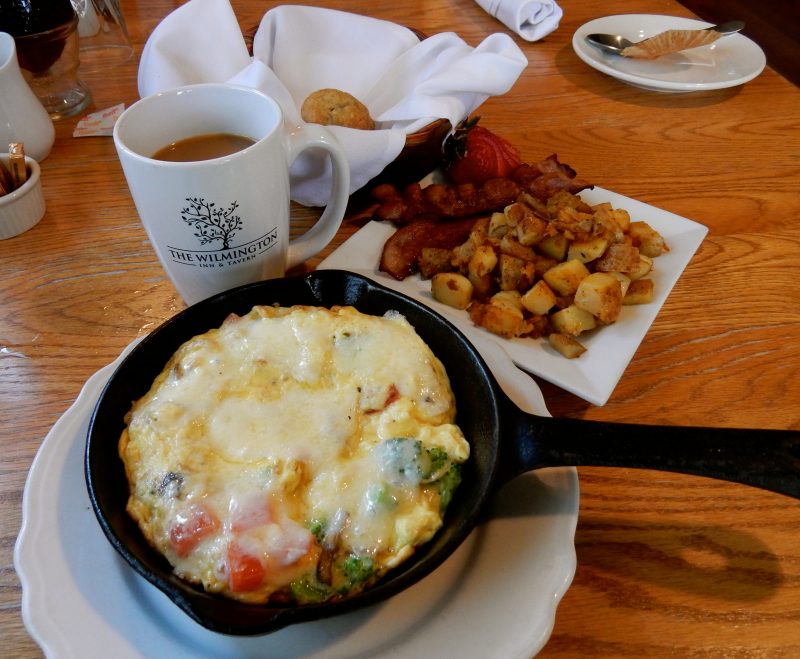 Breakfast is the star here; gourmet fine, hearty and fresh. Though you can order several things from the menu, including Pancakes and Belgian Waffles, opt for the signature "Cast Iron Frittata of the Day," which comes piping hot still in the pan. Divine. Rooms and suites from $189-$300+ include wi-fi, parking, snacks and hot gourmet breakfast.