WHY GO: Yes, the Hudson River's Millionaire's Row or "Great Estates" region is indeed beautiful to behold. Perhaps that's why our moneyed ancestors (some of ours, anyway) chose to position their homes on the banks of this majestic waterway. The village of Rhinebeck NY, in Dutchess County New York, has been welcoming guests for over 250 years.
Experience the country's first Barnstorming Aerodrome, adorable shops and sophisticated cuisine. Discover the Hudson River Valley on this Rhinebeck getaway.
Things to Do In Rhinebeck NY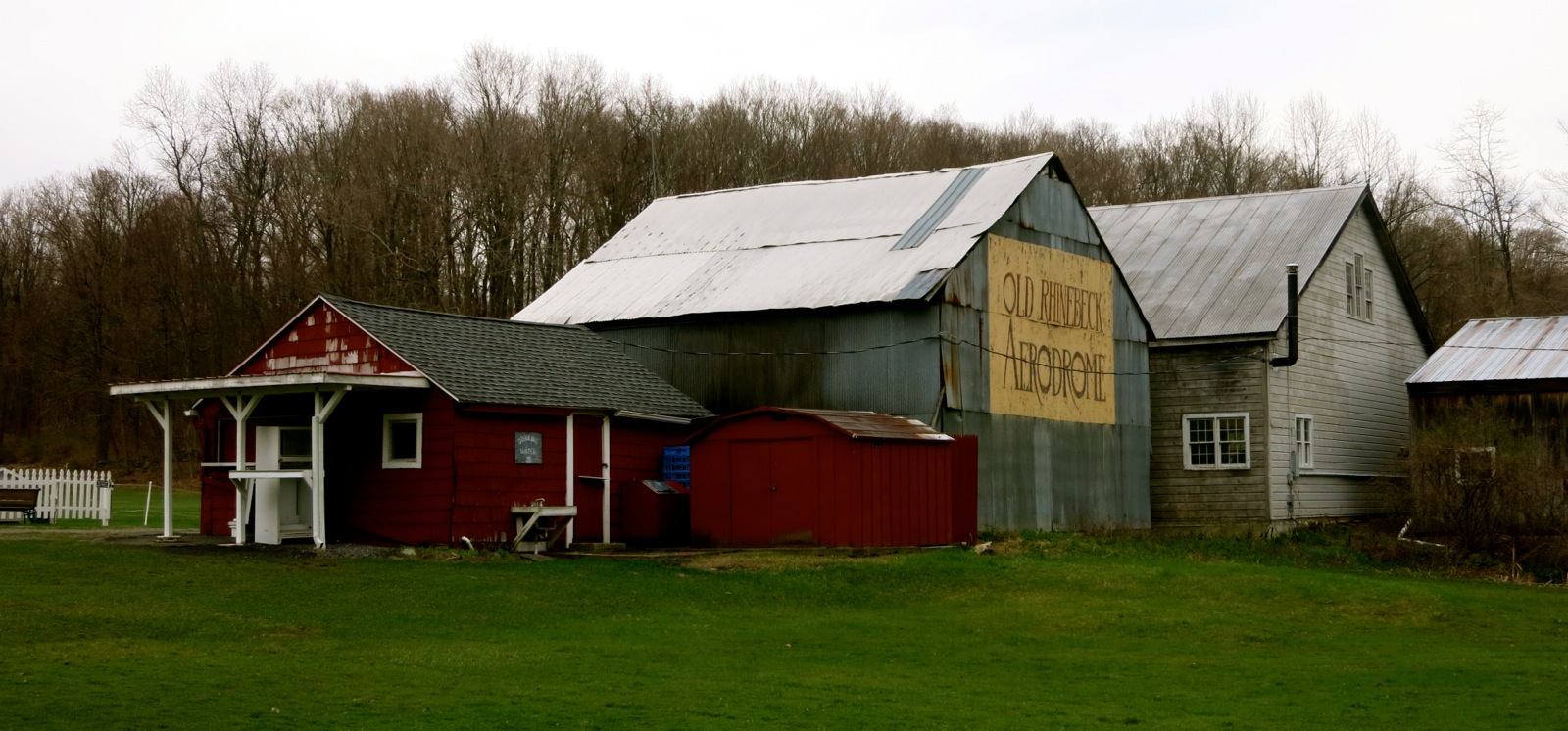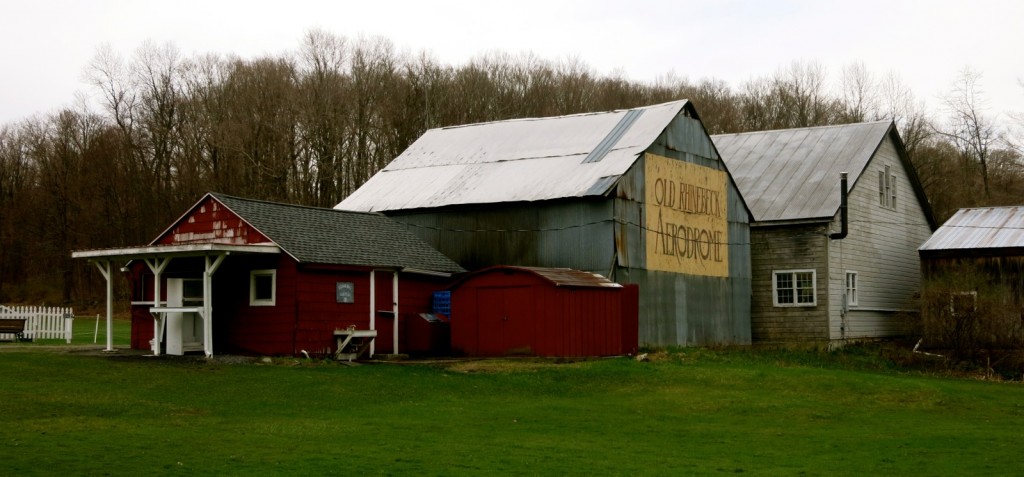 The first of its kind in the USA, The Old Rhinebeck Aerodrome recaptures the thrill of bi-and-tri-plane flying, featuring WW1 and Barnstorming aircraft. Over a dozen planes – out of 60 in the collection – are "air worthy," and star in some pretty daredevil stunts.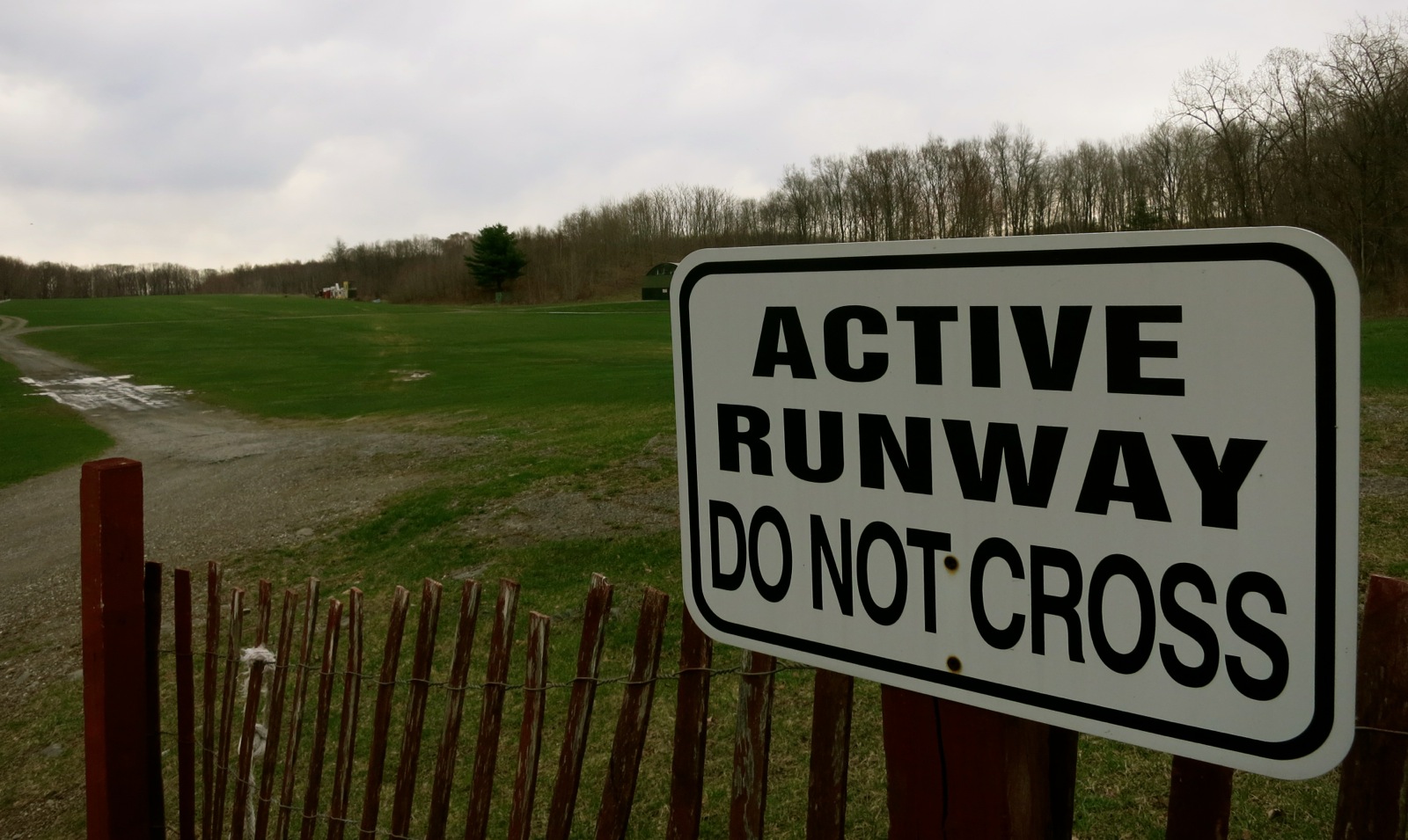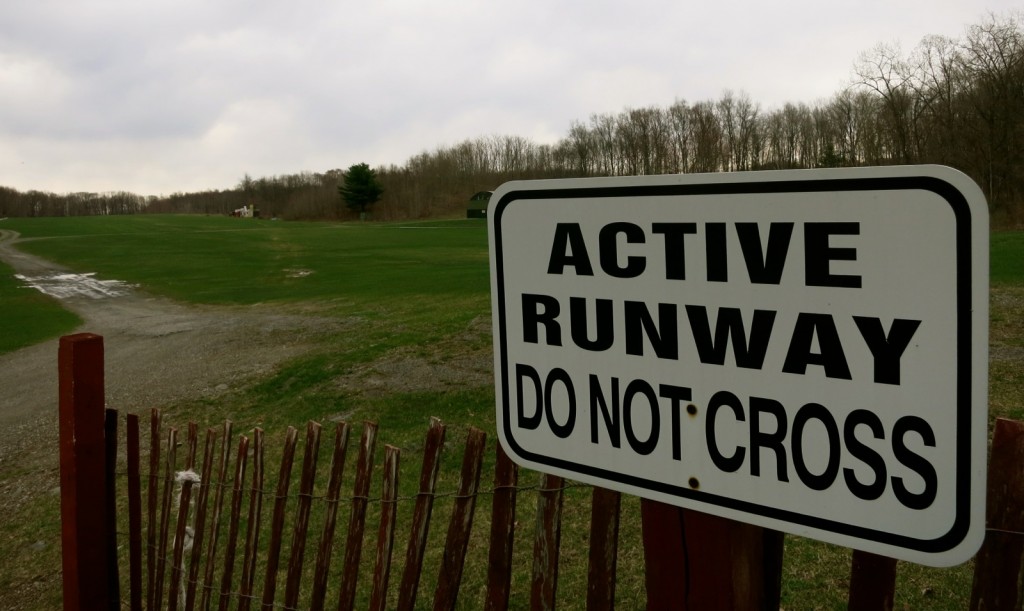 In 1958, aviation mechanic, pilot, and Aerodrome founder, Cole Palen, purchased this Rhinebeck farm dirt cheap, as the home was site of an unsolved murder.
He started flying his collection of WWI planes for friends, and word spread of his derring do.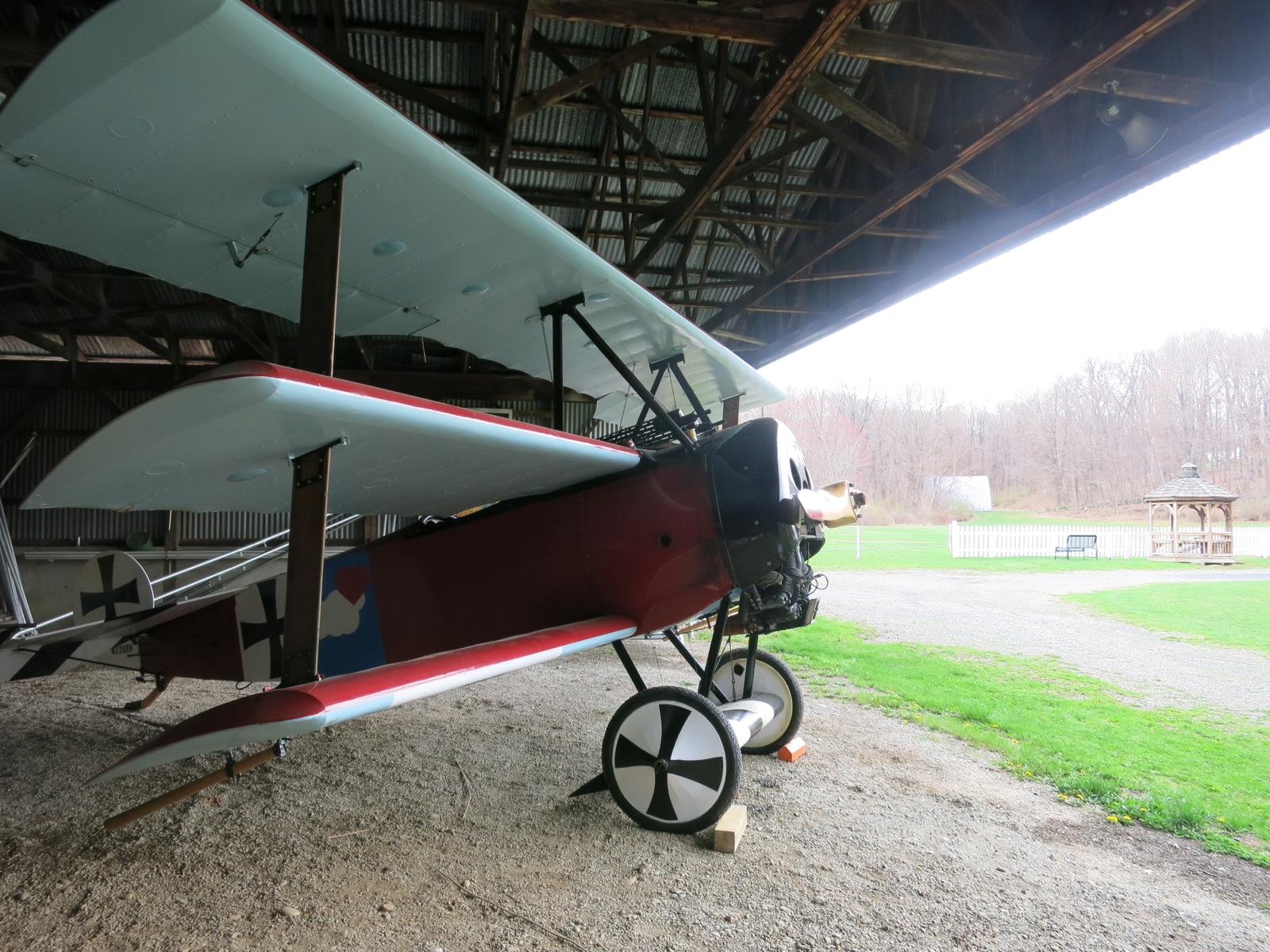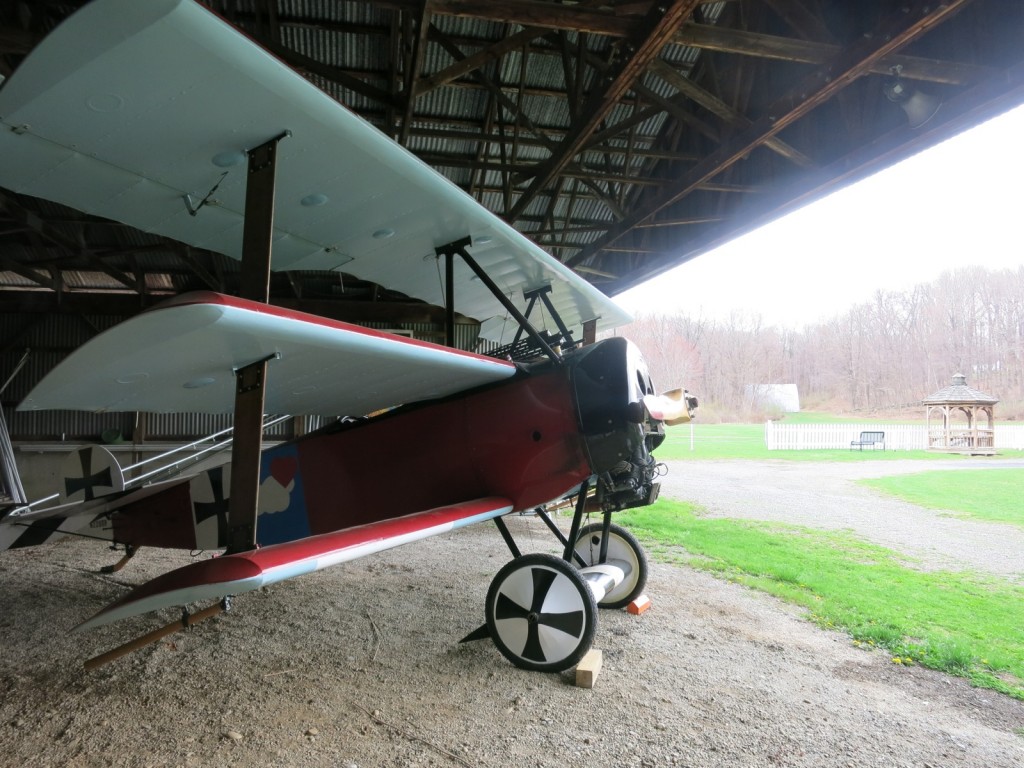 Years ago, the replica of Snoopy's Sopwith Camel vied with "World War I Flying Ace, the Red Baron" as the hit song played. With Palen flair, the show morphed into a melodrama featuring the daring Sir Percy Goodfellow doing battle with the Evil Black Baron for the hand of the lovely Trudy Truelove.
A replica of the real Red Baron's tri-plane, the D-7 Fokker, one of WWI's most advanced planes, still flies. But the Camel is now grounded due to age.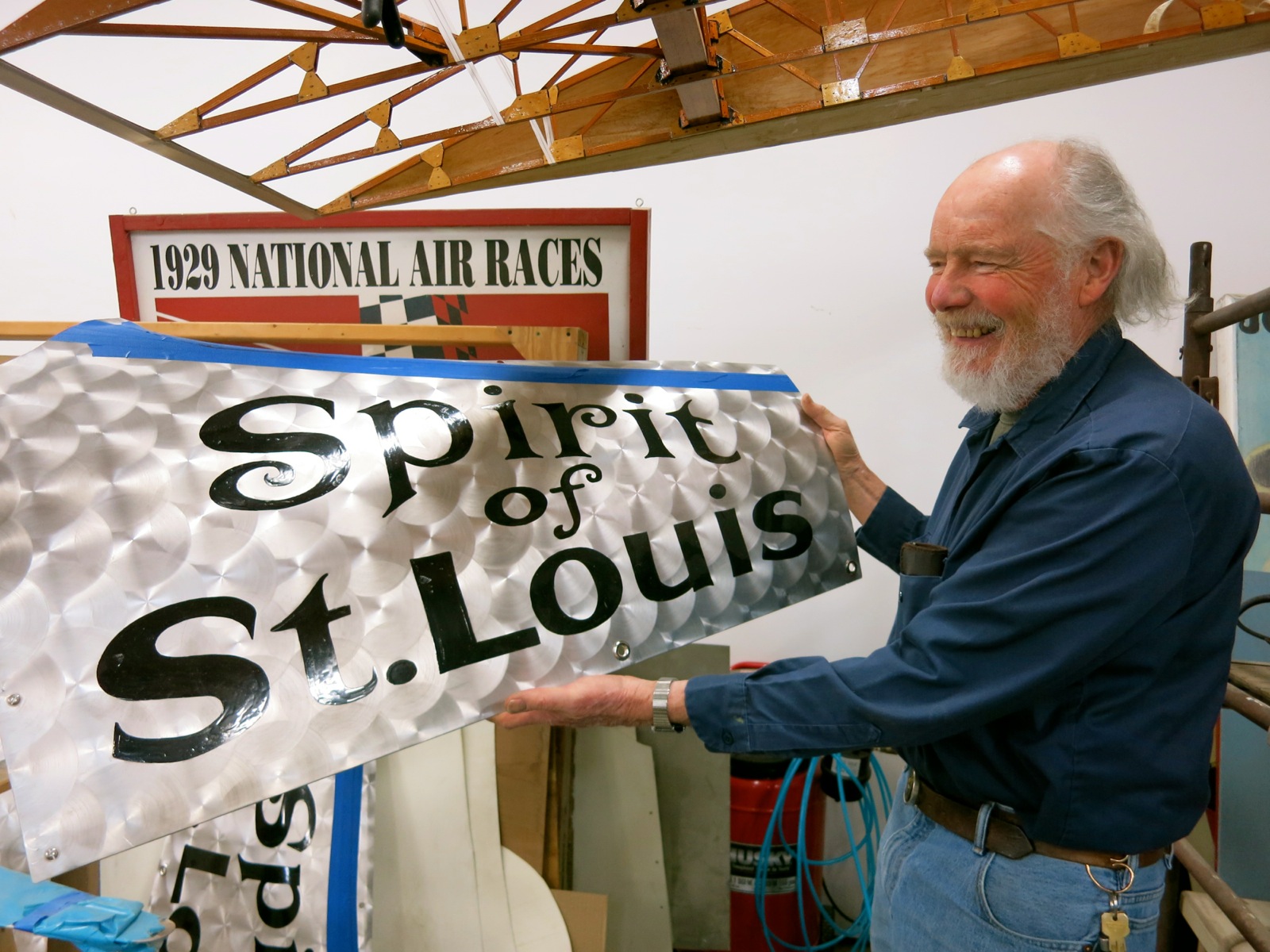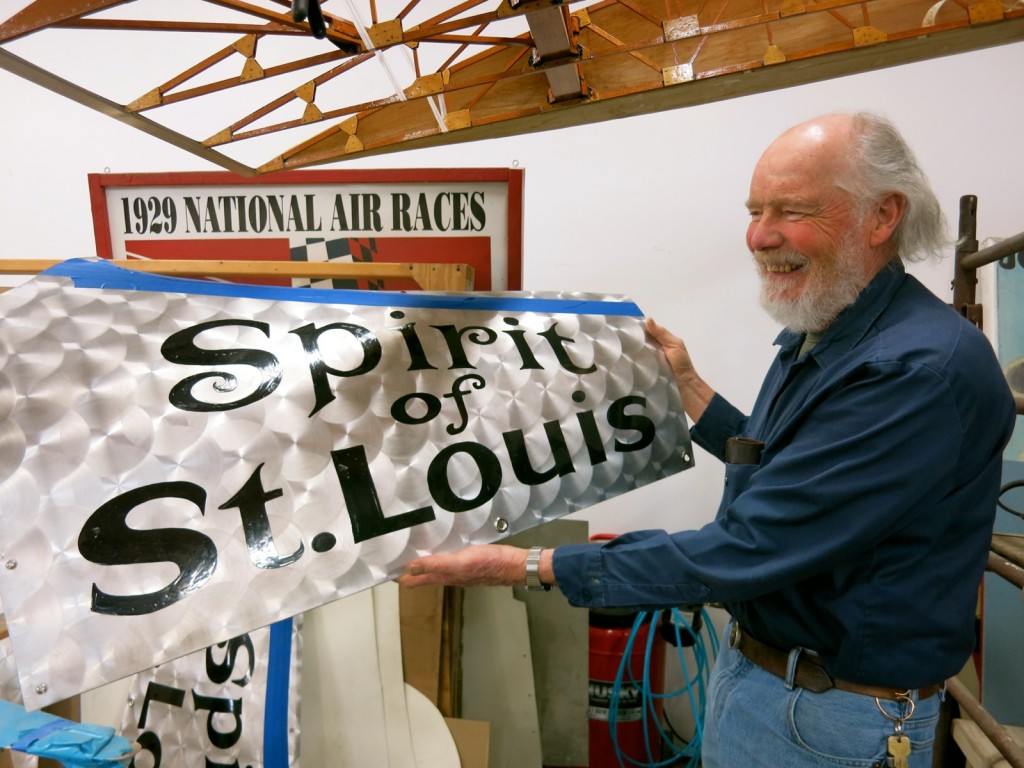 Several planes are original, but most are painstakingly researched replicas, reconstructed right on site. Besides watching air-shows, visitors can see these planes in the process of being built.
Aerodrome pilot and mechanic, Ken Cassens is finishing up an exact replica of The Spirit of St. Louis (the original is in the Smithsonian). The Spirit made headlines as the plane that flew the first solo-nonstop flight across the Atlantic, piloted by Charles Lindbergh.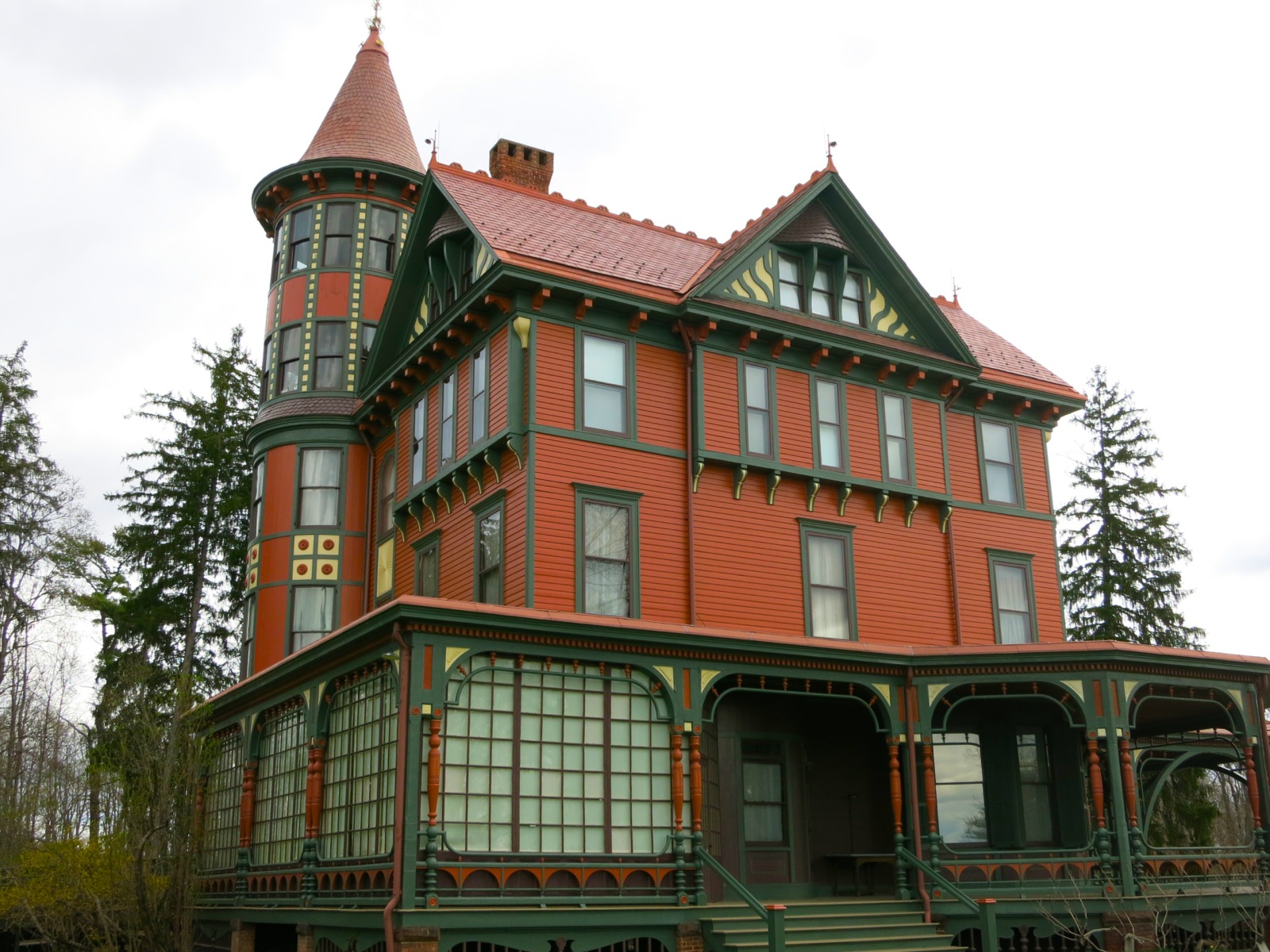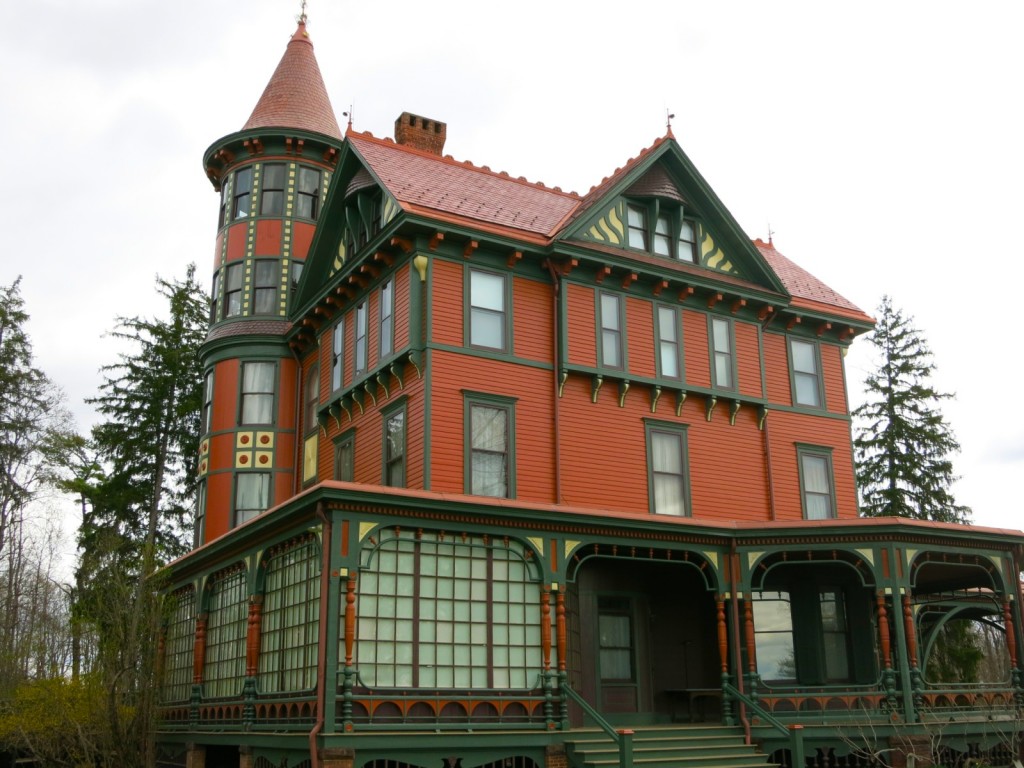 Should you wish, you can fly in one of these planes – with an experienced pilot, of course. $75 per person, four at a time, for 15 minutes. A thrill. $10 M-F for grounds, $20 admission on weekends for show and grounds. Arrive by 2pm – show runs until 4pm.

This fanciful Queen Anne-style country home commands a Hudson River School of Art view of the venerable river. You can take a tour or just roam the gorgeous grounds for free.
From the website – "The last resident of Wilderstein was Margaret (Daisy) Suckley. A cousin and confidante of Franklin D, Roosevelt, Miss Suckley traveled extensively with FDR during his presidency, gave him his famous black Scottish terrier Fala and helped to establish his library in Hyde Park. Miss Suckley was with FDR when he was fatally stricken at Warm Springs, Georgia in 1945. She died at Wilderstein in 1991, in her 100th year.
The letters they exchanged during their friendship, discovered in a black battered suitcase at Wilderstein, provide one of the best resources for understanding the private side of Roosevelt's life during his presidency." Tours May-Oct, Thurs-Sun, Noon-3:30 on the half hour, $11.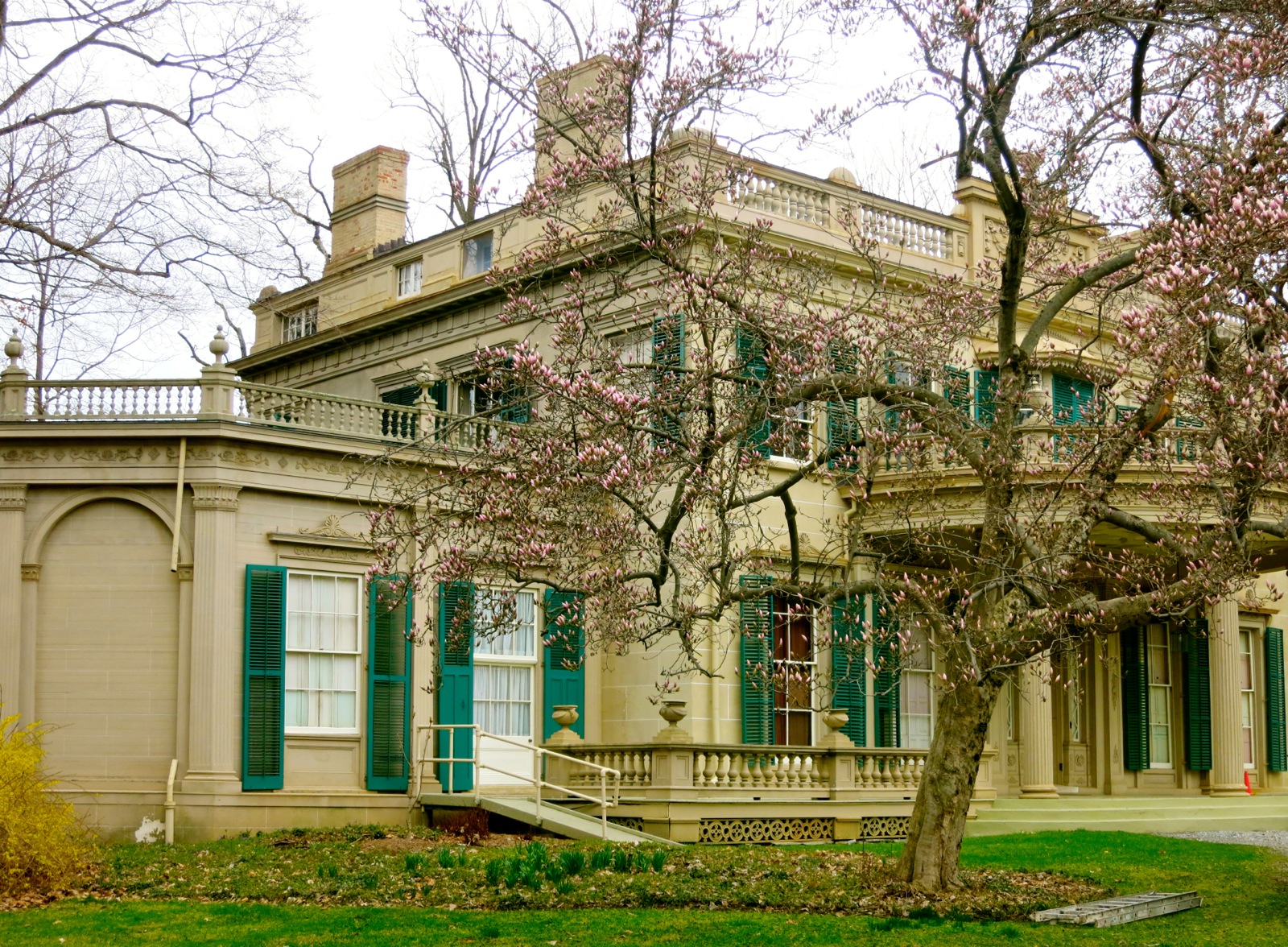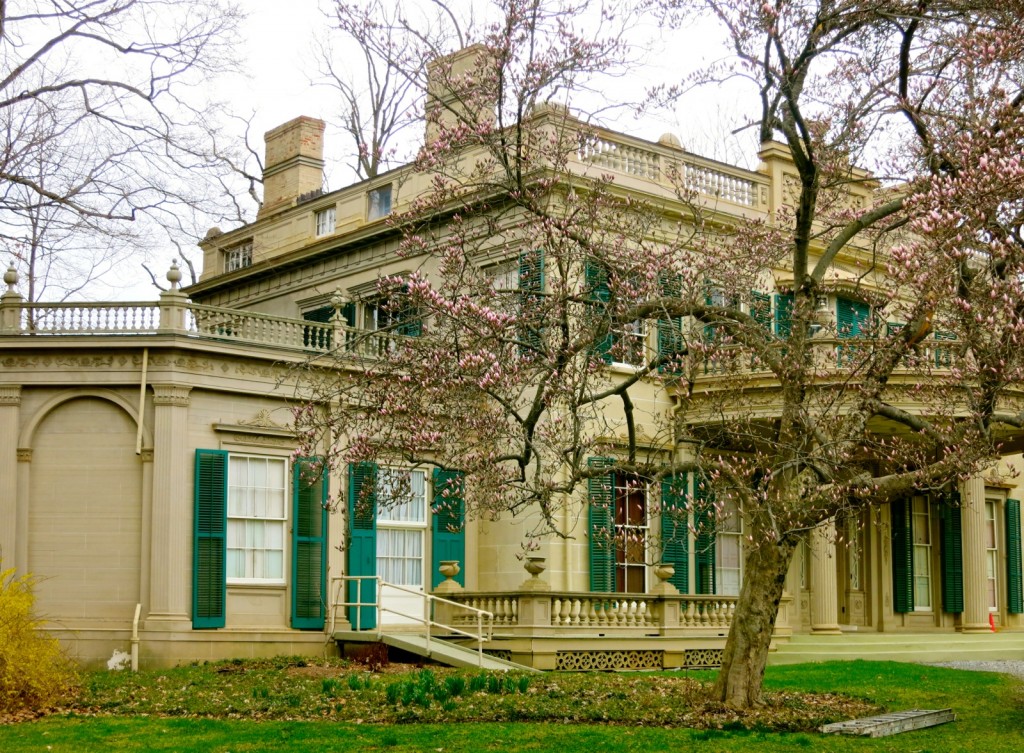 A few miles north of Rhinebeck, you'll find the former residence of Janet Montgomery, who built and owned Montgomery Place in the late 1770's. Widowed at a young age, she eventually purchased and ran a working farm later in life – quite unusual for a woman of those times.
Since her death in 1844, seven generations of the family lived here until 1986 when the home and 400 acre grounds were turned over to Historic Hudson Valley.
In 2016, Montgomery Place became part of Bard College. Still, it perpetuated the original owner's intent to promote "pleasure walks through the woods."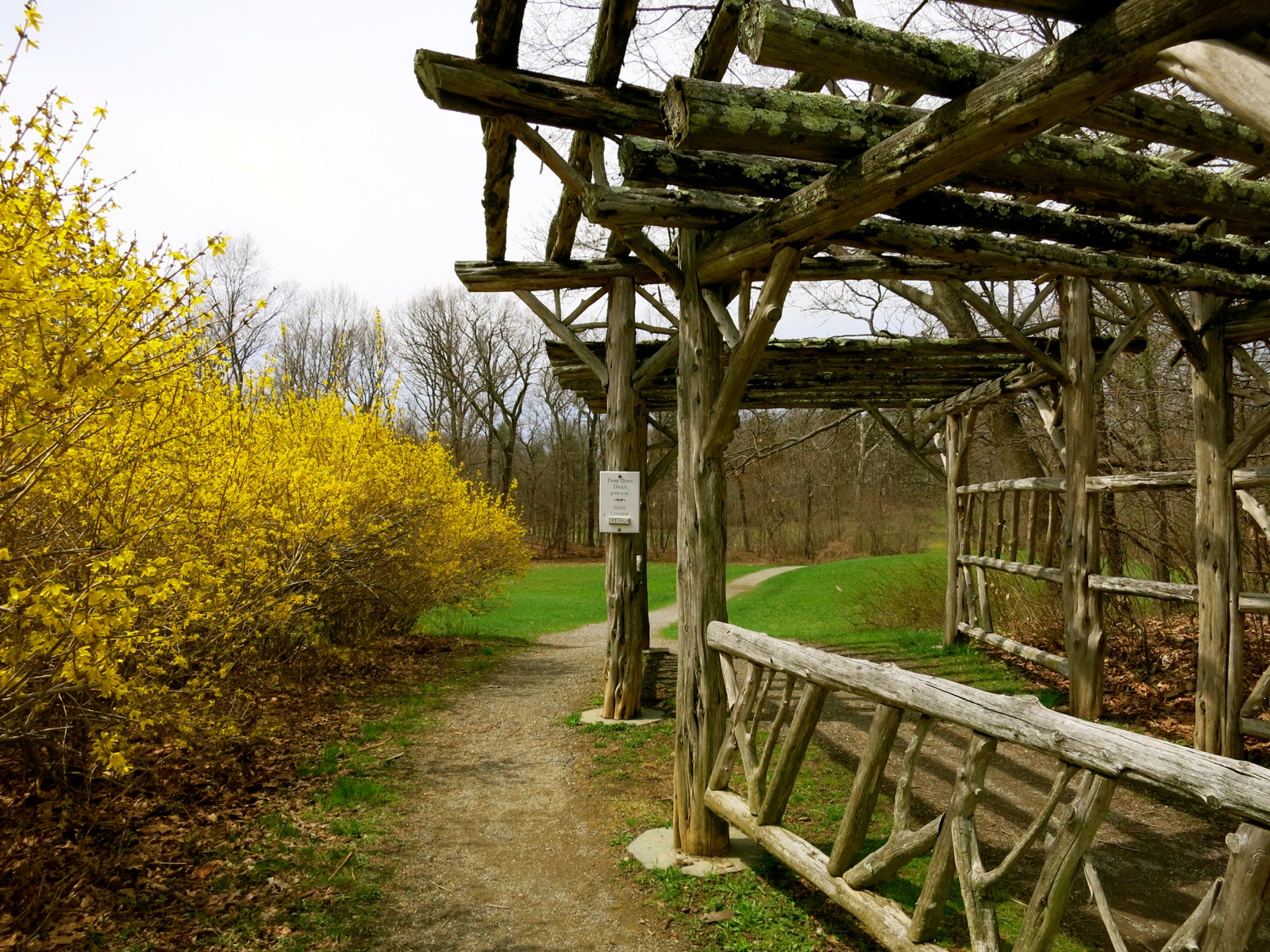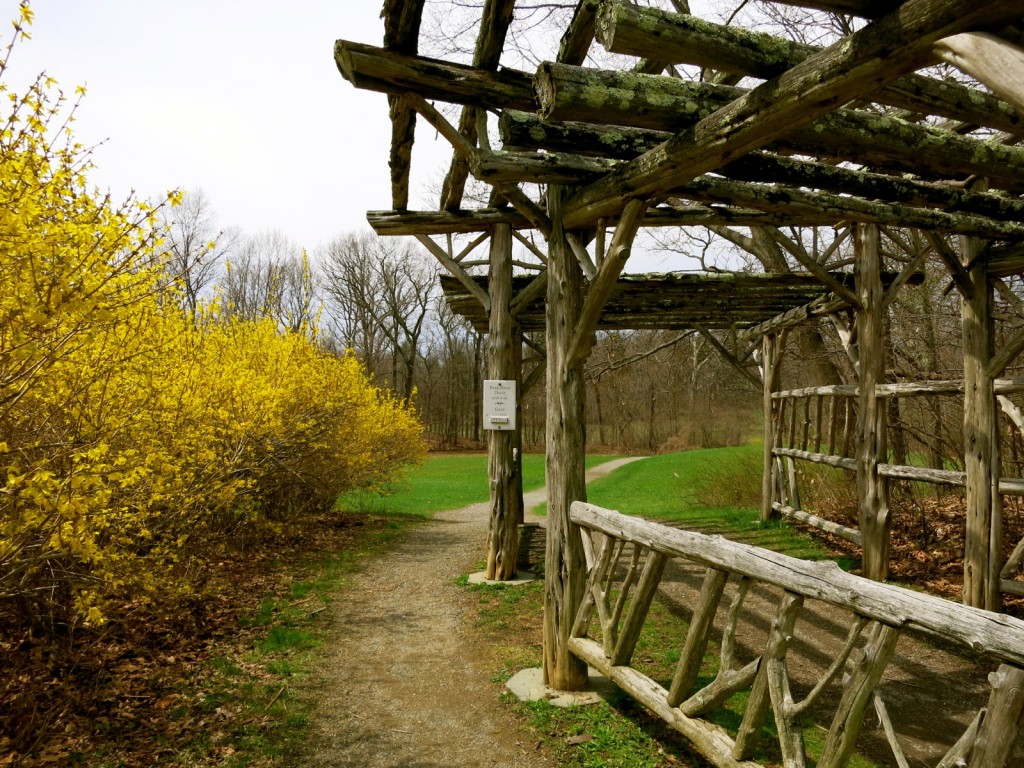 This tranquil 2 ¼ mile walk on paths along the Hudson brings you through fields and woodlands with vistas of the riverfront. Certainly, "a landscape that inspired 19th century writers." Glorious.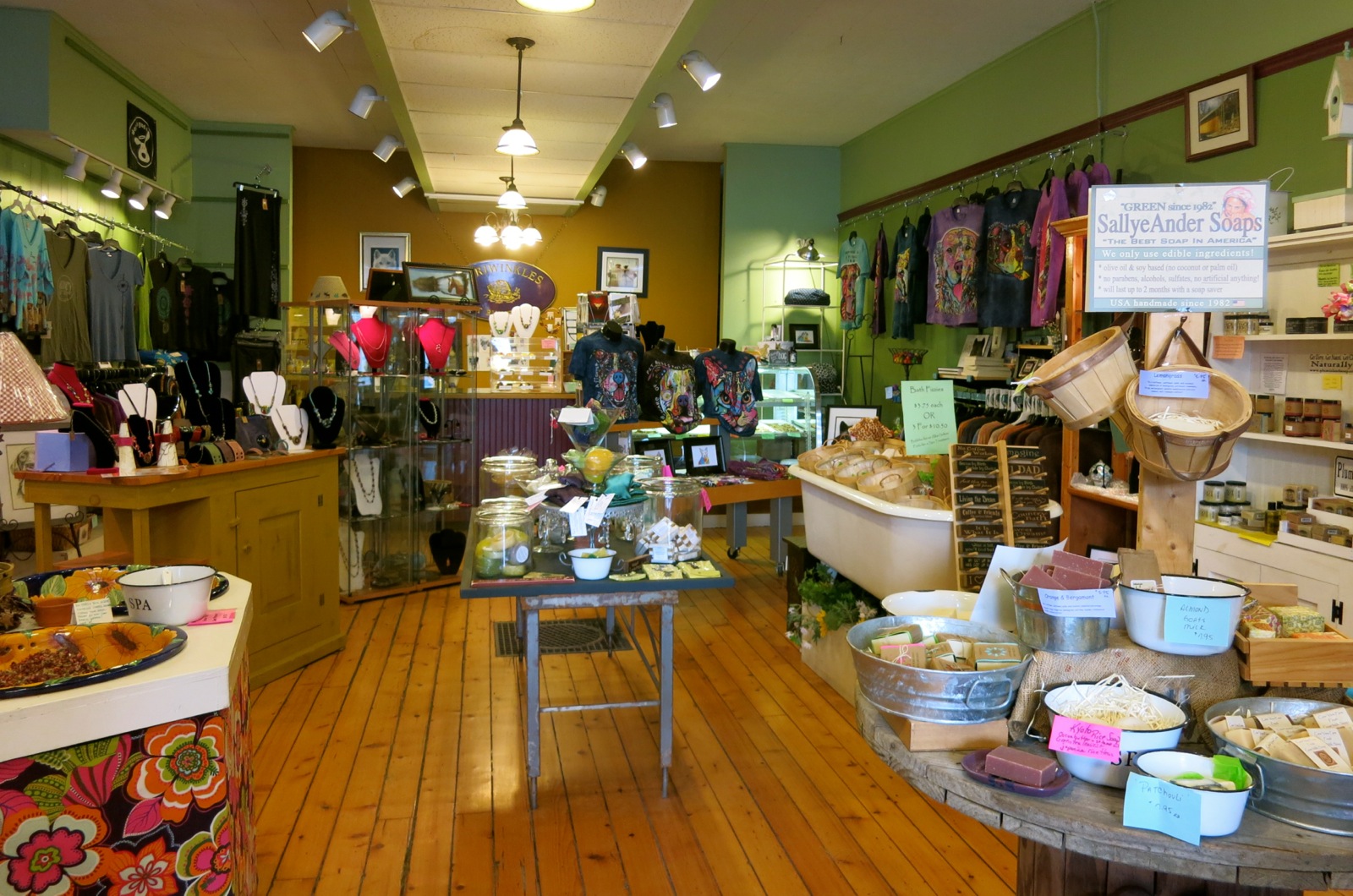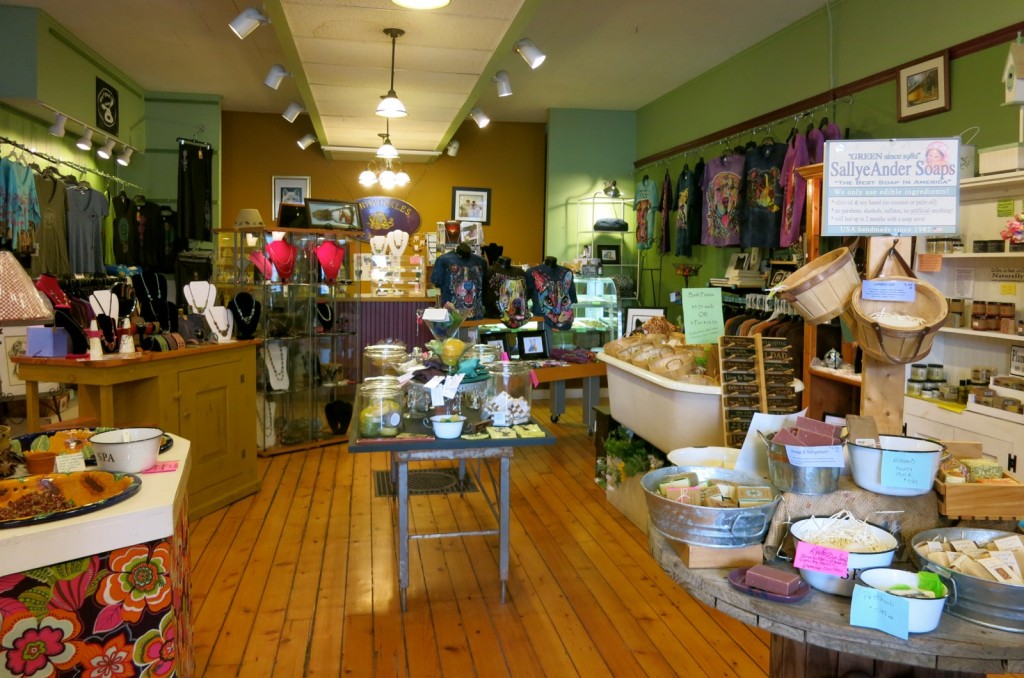 Crafts by local artisans, Soul Flower T Shirts, and perfect natural "No Bite Em" Soap for hikers who can't stand mosquitoes. A great little shop.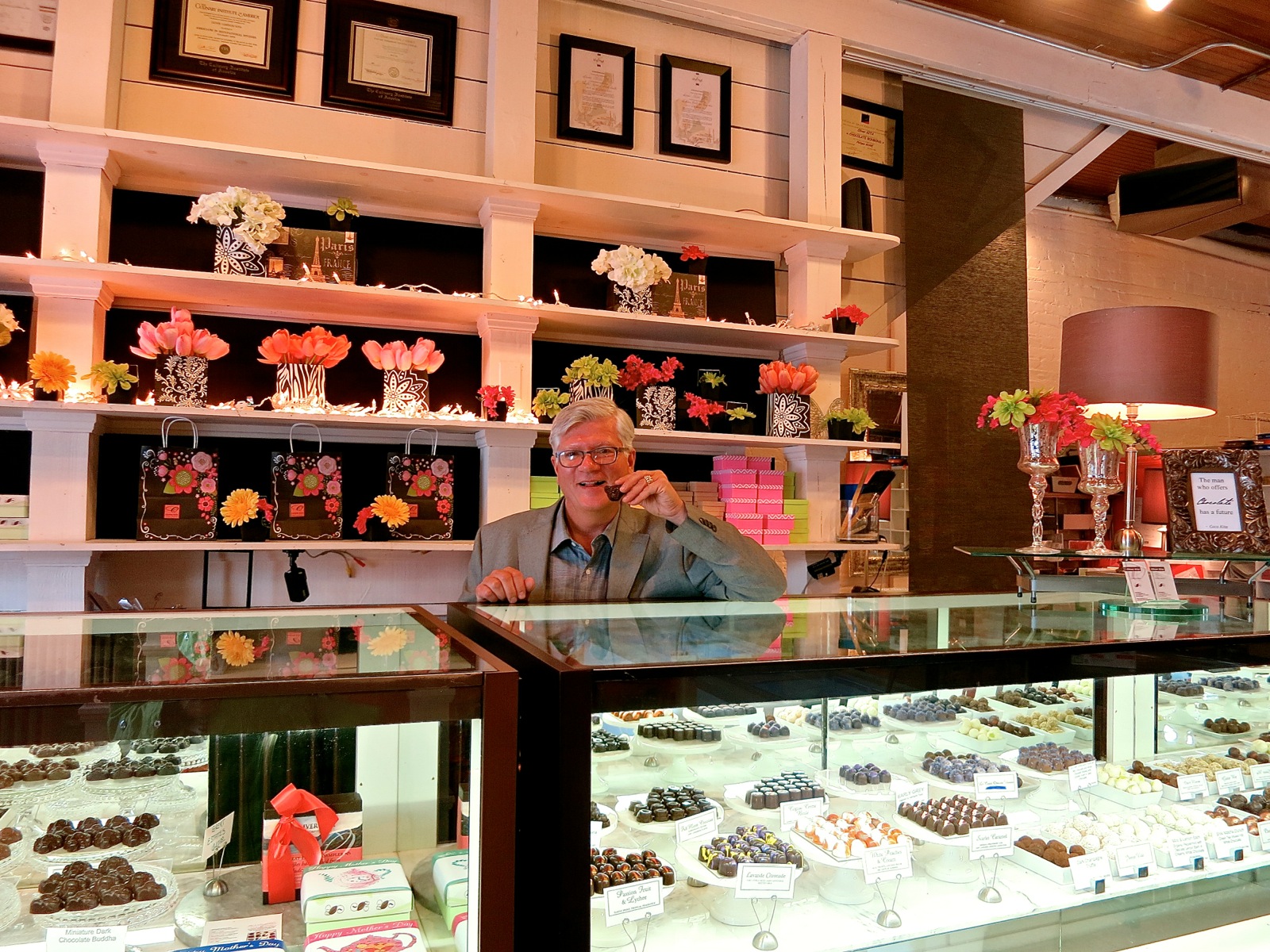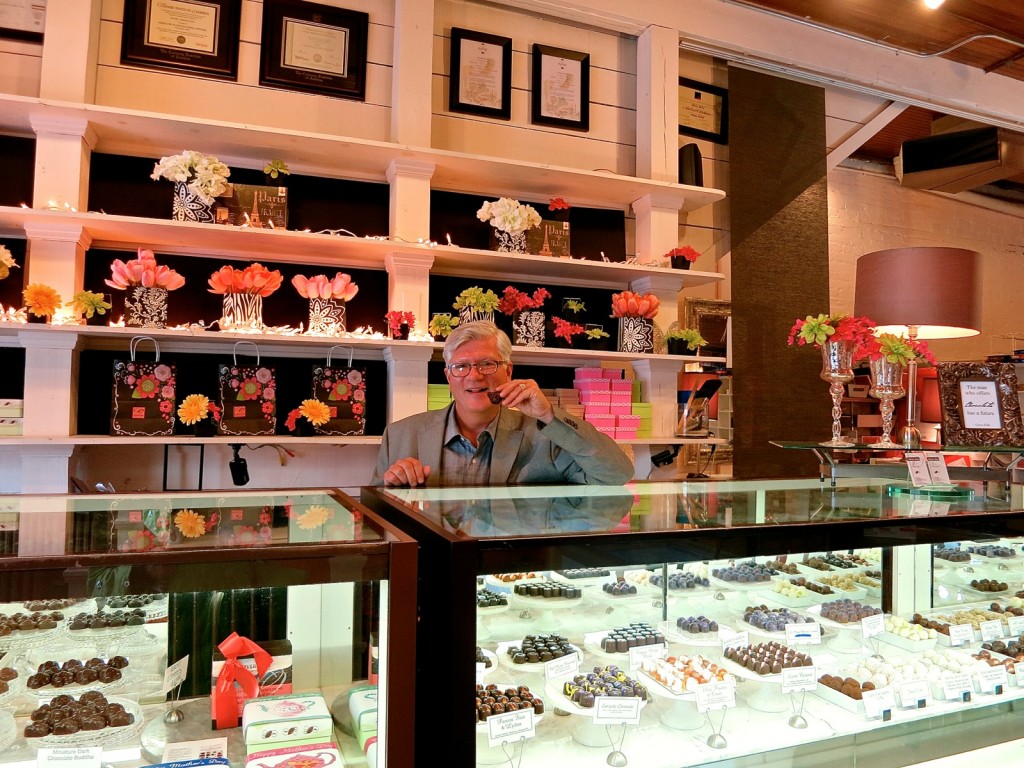 This artisanal chocolatier has been written up in major lifestyle magazines, and can certainly set up shop in New York or other world cities. But Oliver Kita's heart is in the Hudson River Valley.
He came up with the perfect area souvenir – the Great Estates Collection Sampler, rendering 16 Hudson River mansions in chocolate. Roosevelt Raspberry or Vandermint, anyone?
Kita's best-selling signature item? A melt-in-your-mouth Buddha in dark or milk chocolate ($18.95).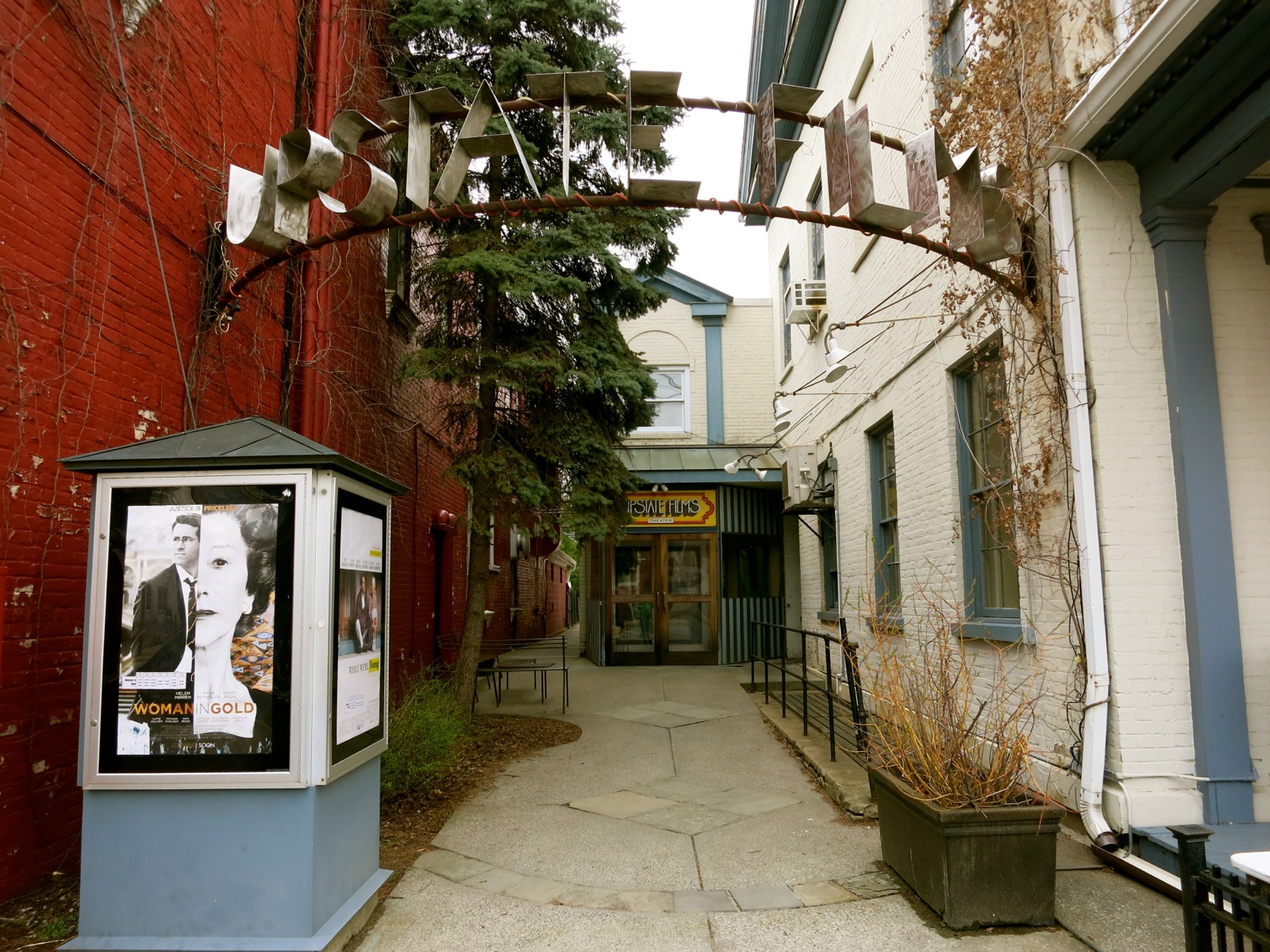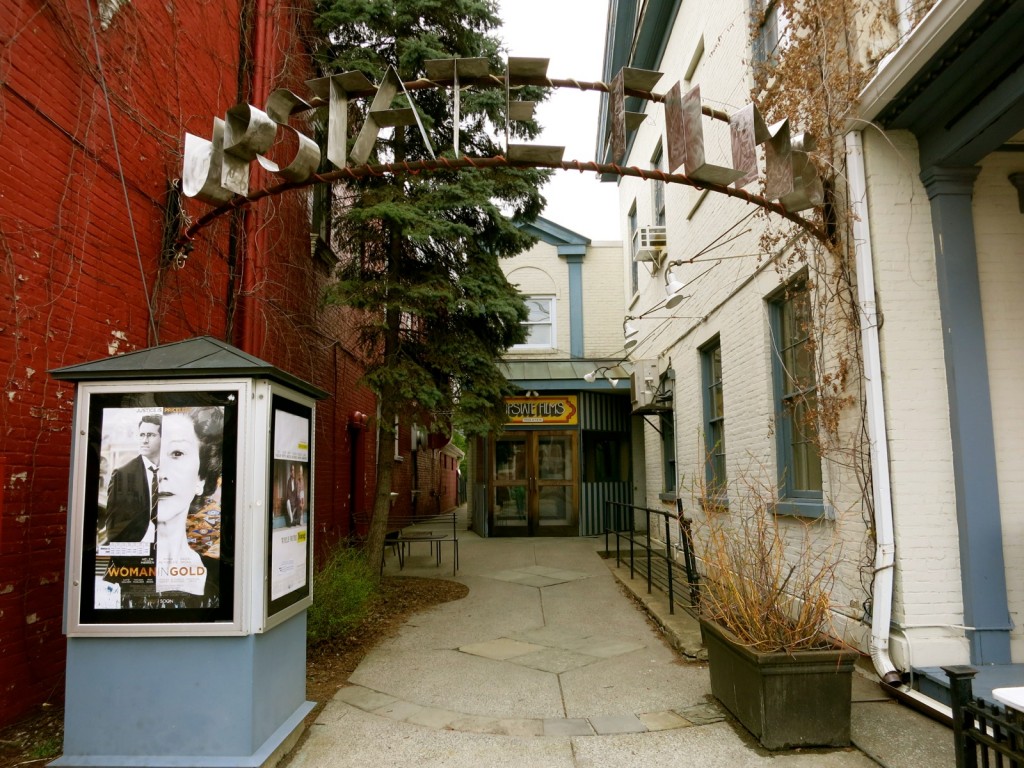 Rhinebeck's indie/arts movie house features the hottest indie films out there.
According to its brochure, Omega is "the nation's most trusted source for wellness and personal growth programs." Many people consider a stay there "a spiritual awakening".
Best Places to Eat and Drink in Rhinebeck NY
This cosy eatery has been winning raves with its innovative and mouthwatering comfort food since it opened recently. From Irish Stout Brown Bread to Venison Schnitzel, and great cocktails, you'll find something to your liking. Plus, more importantly, Bia has stayed busy and paid their staff through the pandemic, with private outdoor tents that one diner said made her feel like "Arabian royalty."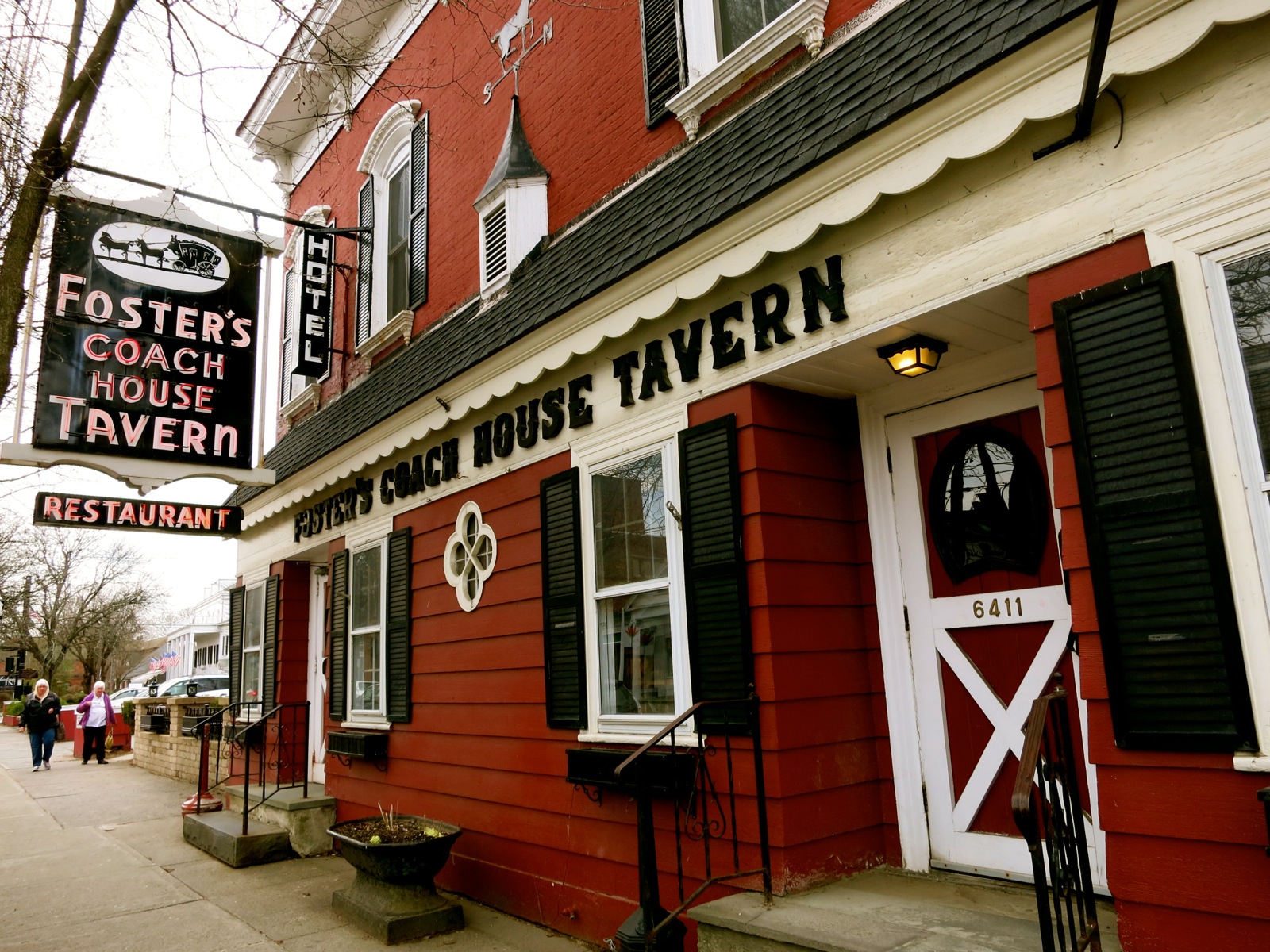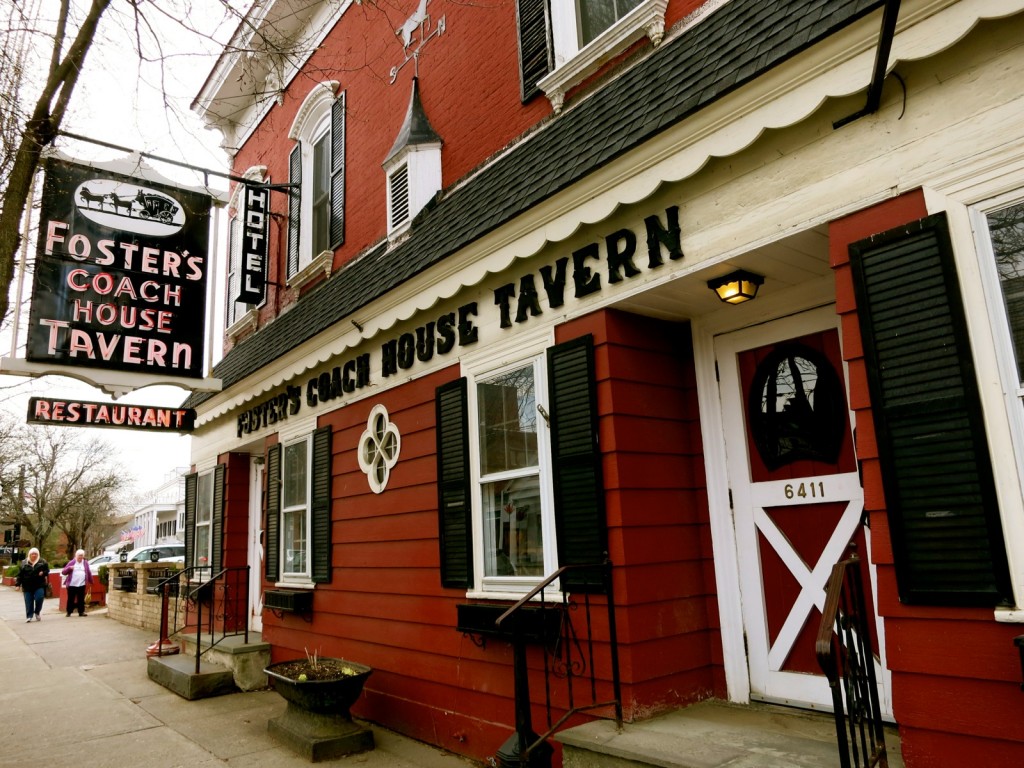 Historic, dark and clubby, Foster's was open in 1890 and often gets overlooked by tourists now. But locals have not abandoned it. Food is good and basic. Service is friendly and attentive.
Go for the experience of dining on traditional fare, and basic burgers and French Dip in old horse stalls.
EAT: Locals Also Recommend
Matchbox Cafe for burgers. Pizzeria Posto for "best pizza," and Petit Bistro for French cuisine.
Where to Stay Rhinebeck NY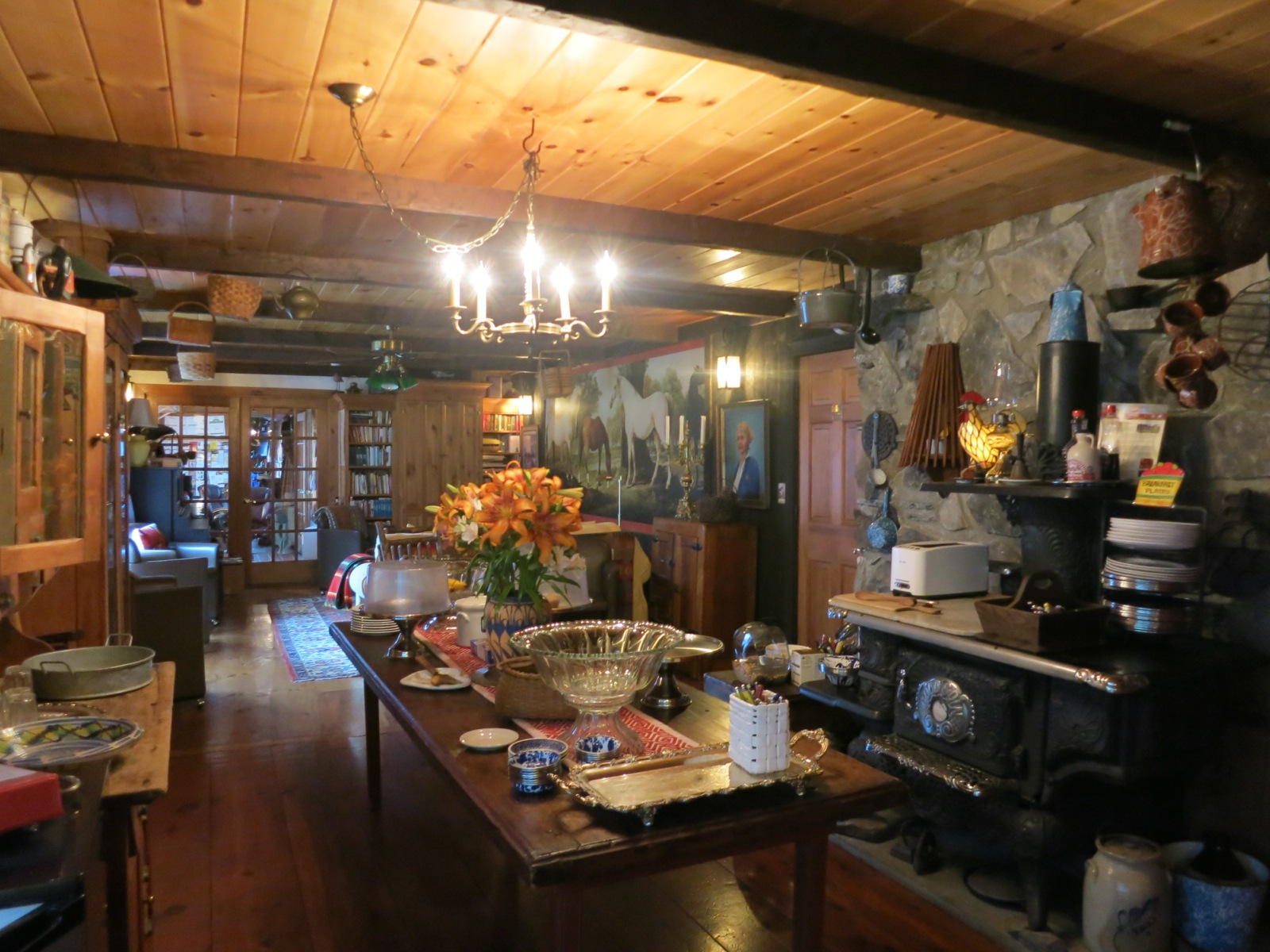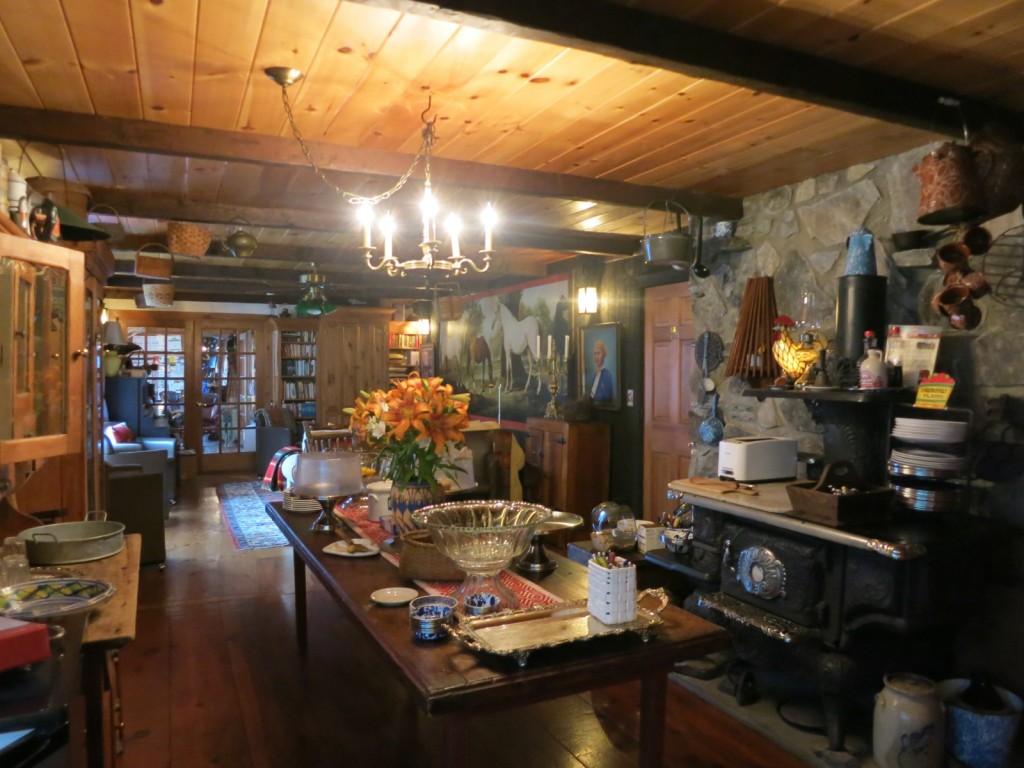 As you enter the driveway past pastures dotted with grazing horses, you realize this is not the typical over-upholstered B&B. It's country-chic as inspired by Ralph Lauren.
An antique cook stove in the well-used kitchen serves as the baked-goods shelf – with homemade sweets available 24 hours a day. Owner Maggie Meyer prides herself on the Strawberry, Rhubarb, Apple, and Pumpkin pies that emerge hot from her oven. Not to mention the full country breakfast served from 8:30 to 10:00 every morning.
An open fire pit – eight feet across – draws guests outside, as does miles of woodland trails on the property. Rooms $195-$325 include homemade goodies and full country breakfast.
STAY: Mirbeau Inn and Spa
Newly opened, this NY version of the stately inn in Plymouth MA has oodles of traditional charm, and provides a swanky guest experience. Rates from $240 per night.
The Beekman has been welcoming visitors for over 250 years, so apparently owners know how to make guests happy. If you're looking for a historic stay – this is your inn. Rates from $129-$289.