Last Updated on July 25, 2022 by Editor
WHY GO: The Chautauqua Institution, a 20 minute drive from Jamestown, NY on Chautauqua Lake in southwestern New York, is not easy to get to. The closest major airport, in Buffalo, is 1 1/2 hours away. But stay for a few days, and you're apt to bump into a well-known Hollywood, Musical, Artistic, or Political figure, there to speak or play or exhibit at this "summer festival for the mind, body and spirit." And, if you are like me, once you've experienced the phenomenon of Chautauqua, you'll want to return every year.
Chautauqua Institution: Far Off the Beaten Track
Considering that this place is so far off the beaten track, it's remarkable that thousands upon thousands of people attend this summer program: some for a few days, some for a whole week, some over the course of nine weeks, and a few even permanently. There are private homes on campus, from modest to mansion, and while most are summer homes, several are inhabited year round.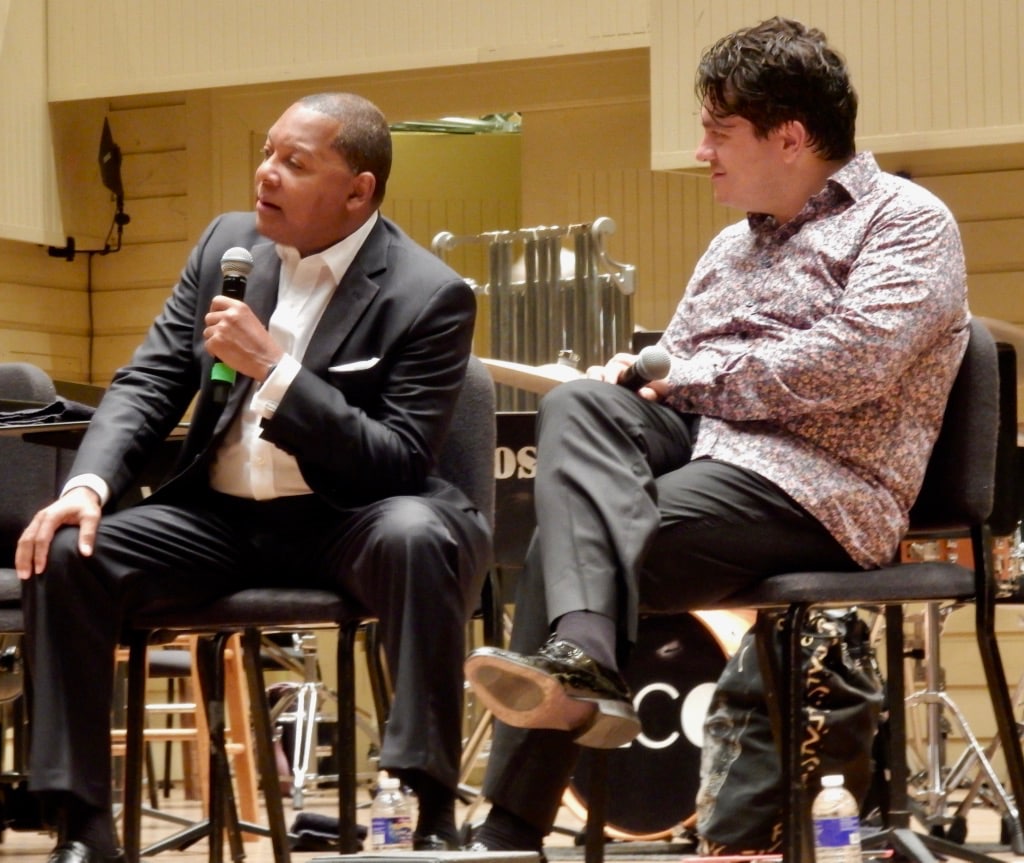 I first came during the last week of the 2019 season when headliner Wynton Marsalis and his Jazz at Lincoln Center were in residence. The theme was "Race and Culture in America."
Of course, Covid put the kibosh on the '20 and '21 seasons – but by the summer of 2022, the Institution was in full swing once again. The theme: What Should Be America's Role in the World?– began with a bang with an introspective and balanced lecture by CNN reporter, Fareed Zakaria.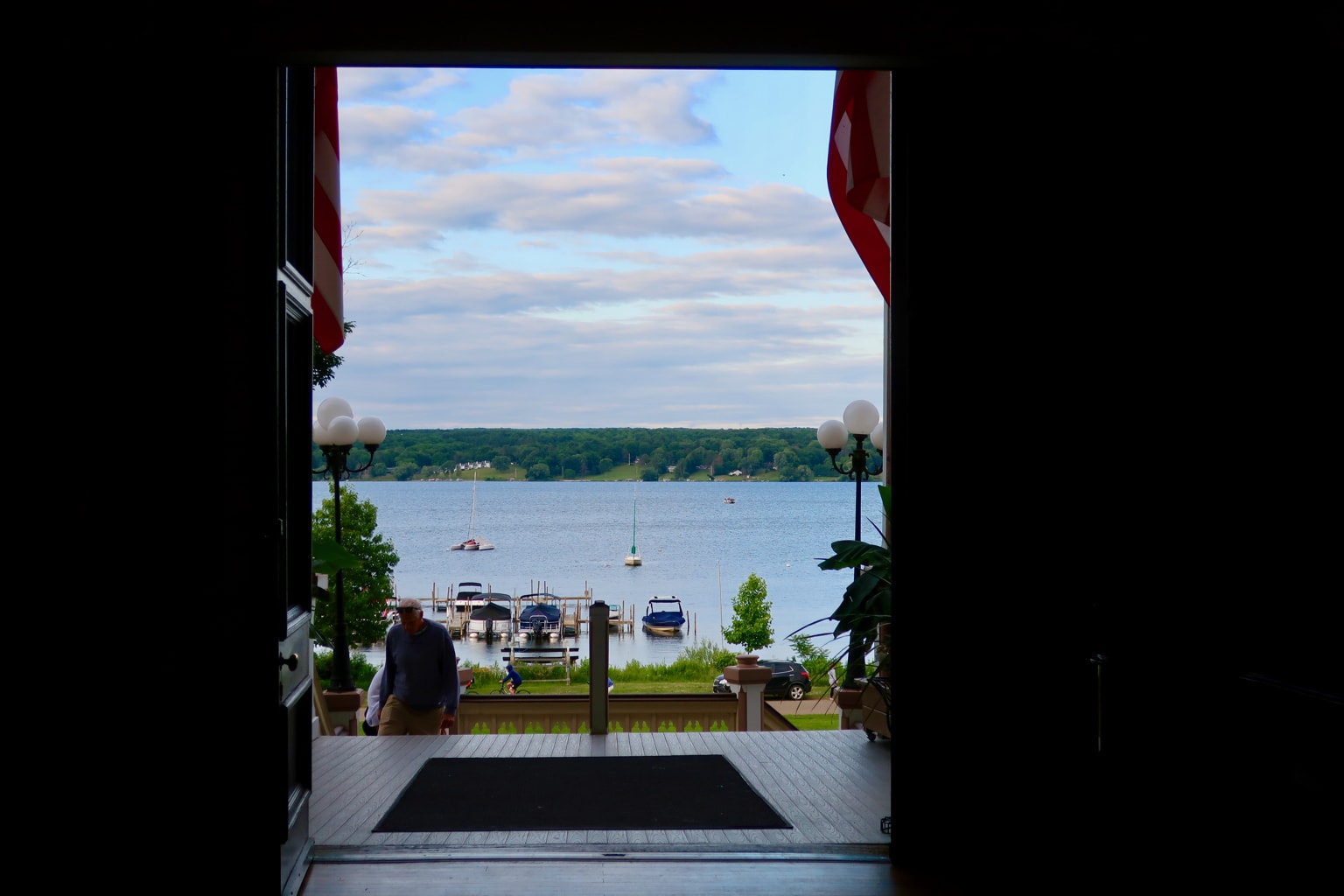 The Chautauqua Institution was founded in 1874 in the wilderness of Western NY State on the pristine Lake Chautauqua as a retreat from "everyday life" for Methodist Sunday School teachers.
Since then, this 9-week-long summer learning/recreational village has grown into a multi-faith lakefront resort, with fine and performing arts, classical and rock concerts, lectures by stellar politicians, scientists, academics, religious figures, and visionaries, movies, golf (two 18-hole courses), sailing, tennis, fitness centers, two beaches, and so much more.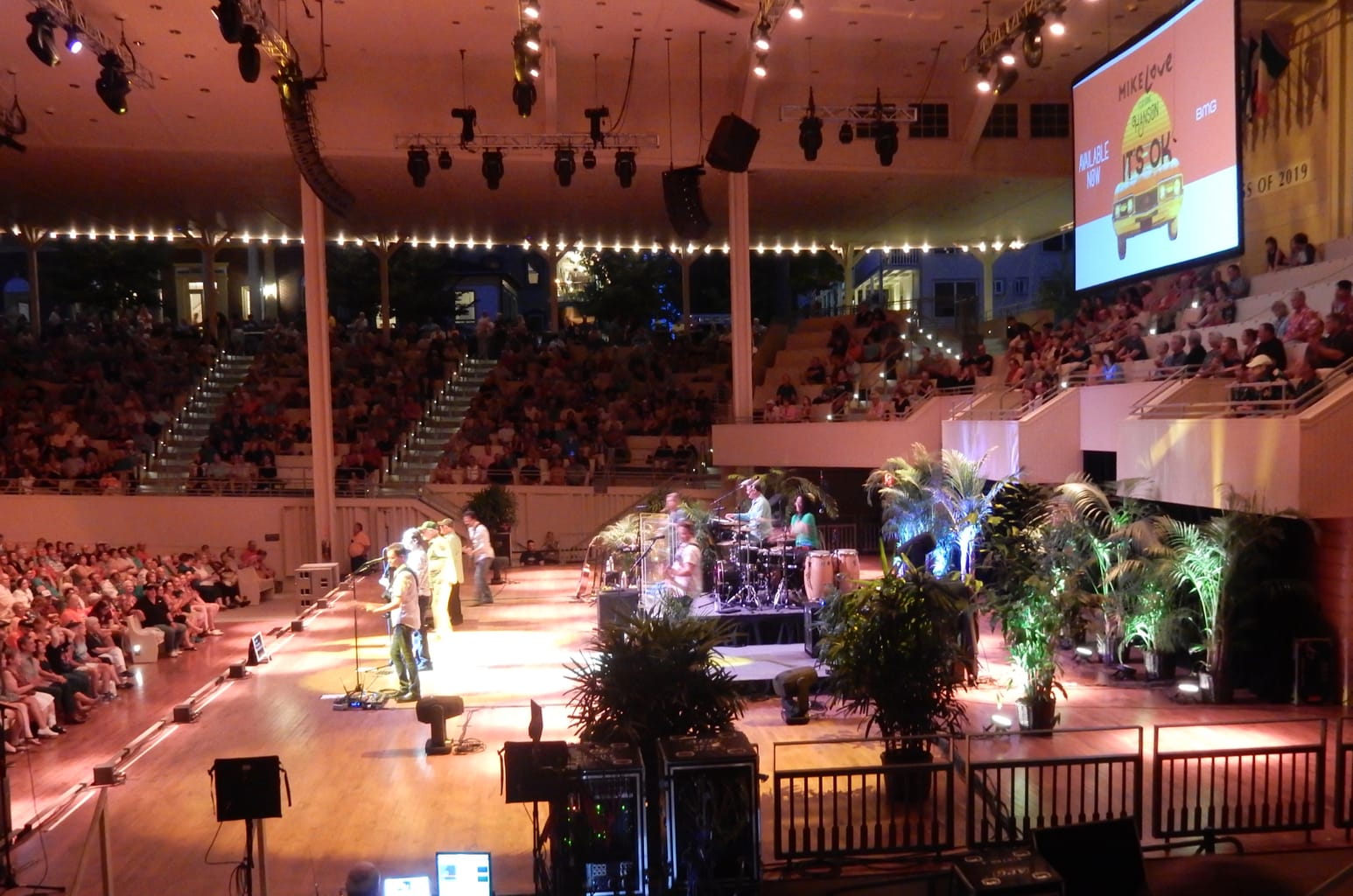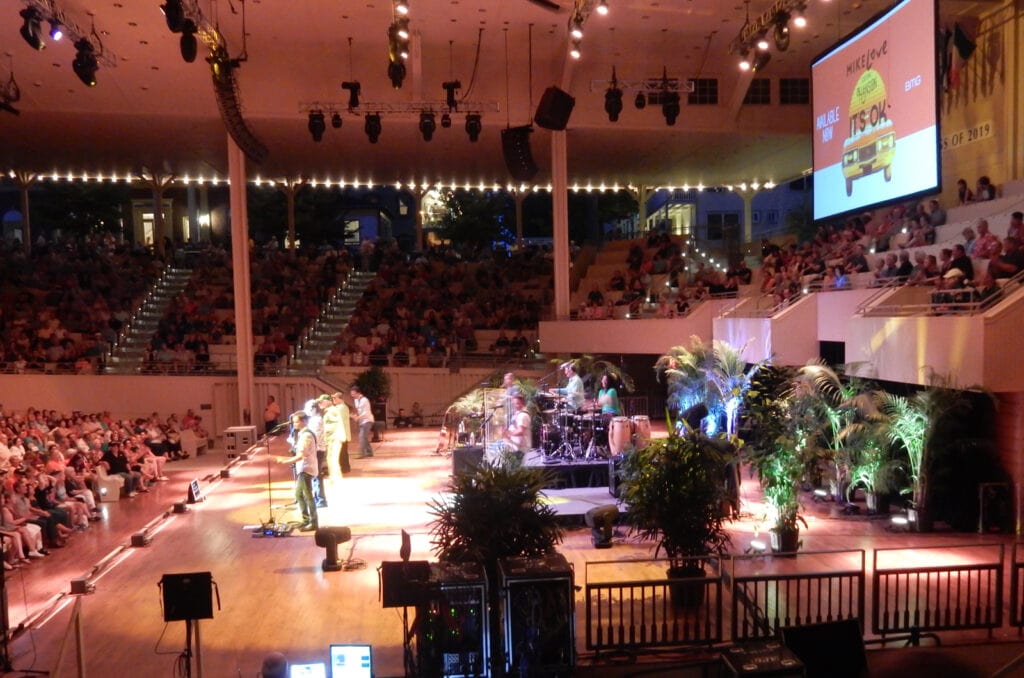 Music and drama students from around the world come for instruction and performances. Individual air-conditioned rehearsal "shacks" stand like tiny homes near large classroom buildings. Chautauqua maintains its own dance troupe, symphony orchestra, opera and theater companies, and School of Music. It hosts one of four Steinway Summer Programs worldwide.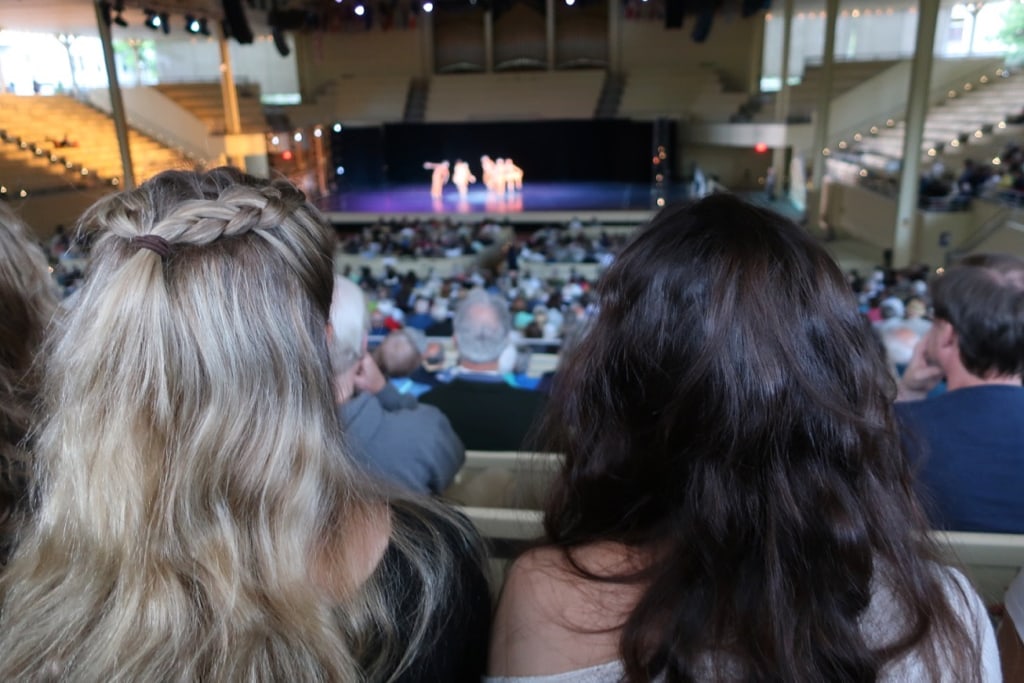 Who Comes to Chautauqua?
Who comes to the Chautauqua Institution? Multi-generation families. Older couples. People of all ages with a healthy dose of intellectual curiosity. Most first-timers book nights at the Athenaeum Hotel for an all-inclusive stay.
Though there are a couple of Visitor's Centers, if you're unfamiliar with Chautauqua, go first to Main Gate Welcome Center at 1 Massey Ave, which is accessible without a Gate Pass.
There are three components to get the most out of a stay here: 1) on-site lodging, 2) Gate Passes (required to get inside the compound), and 3) parking pass for those who arrive by car.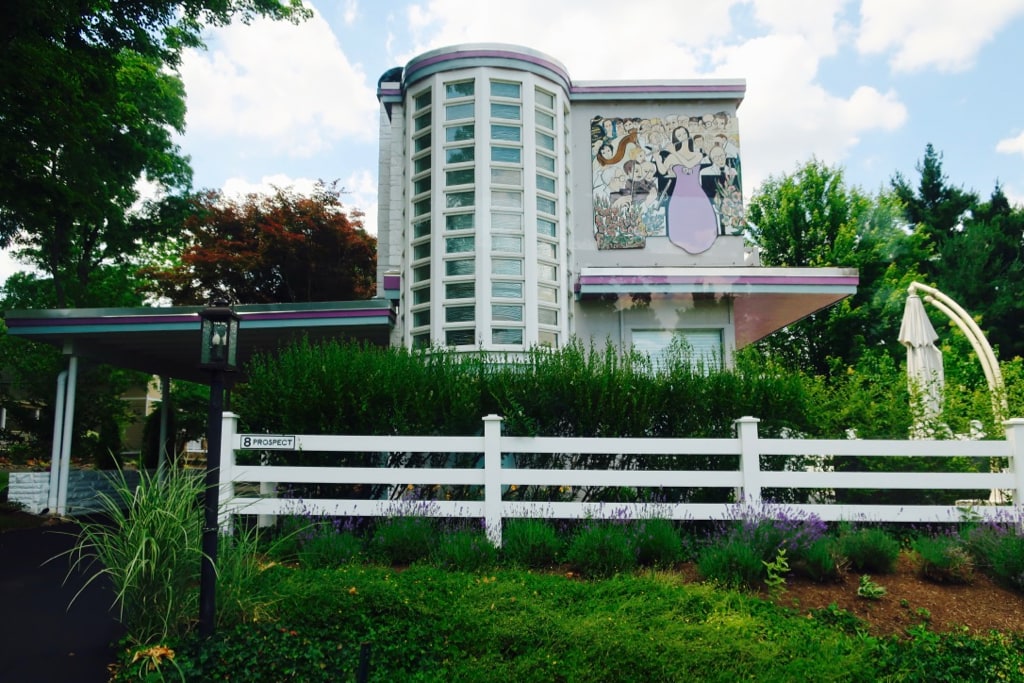 Typical Day at Chautauqua Institution
The day dawns with young knicker-clad "newsies" hawking the Chautauquan Daily newspaper, (75 cents), in the Town Center (unfortunately absent during first session, 2022). Except for a few modern cars, the ambiance harks back to simpler times, when folks got most of their information from the printed daily news, read leisurely on park benches.
The paper outlines the schedule for two days, though chances are you've already chosen your preferences via phone app or online.
Lectures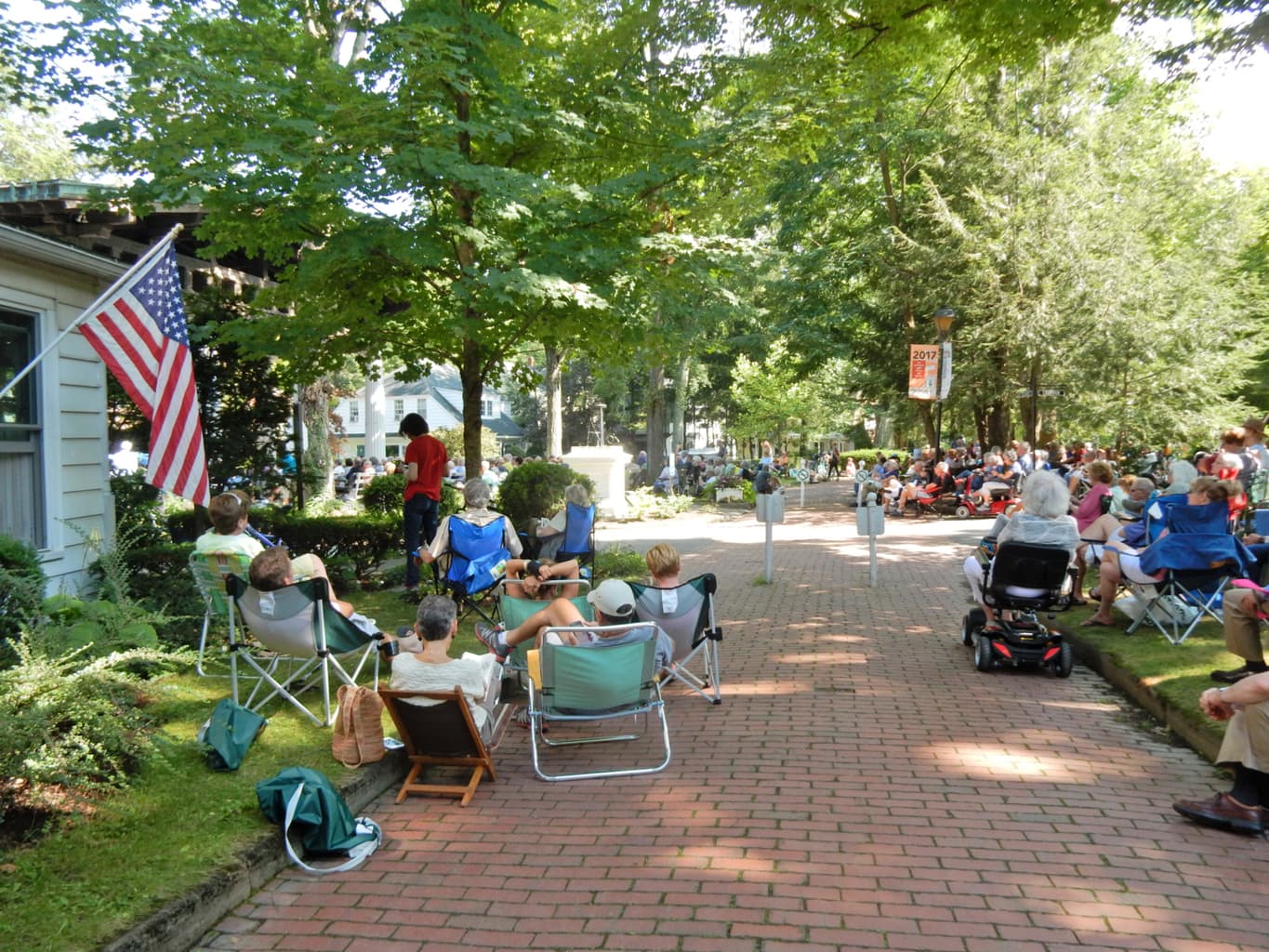 Programming revolves around a particular theme (e.g. Comedy, Nature, International Affairs) each of the nine weeks from mid-June to mid-August.
Influential speakers and experts engage a wide range of ages and backgrounds. It boggled my mind that thousands of people would show up for a discourse on depictions of Race in Art, for instance. Or, the complex narrative of Native Americans in this country. But they do.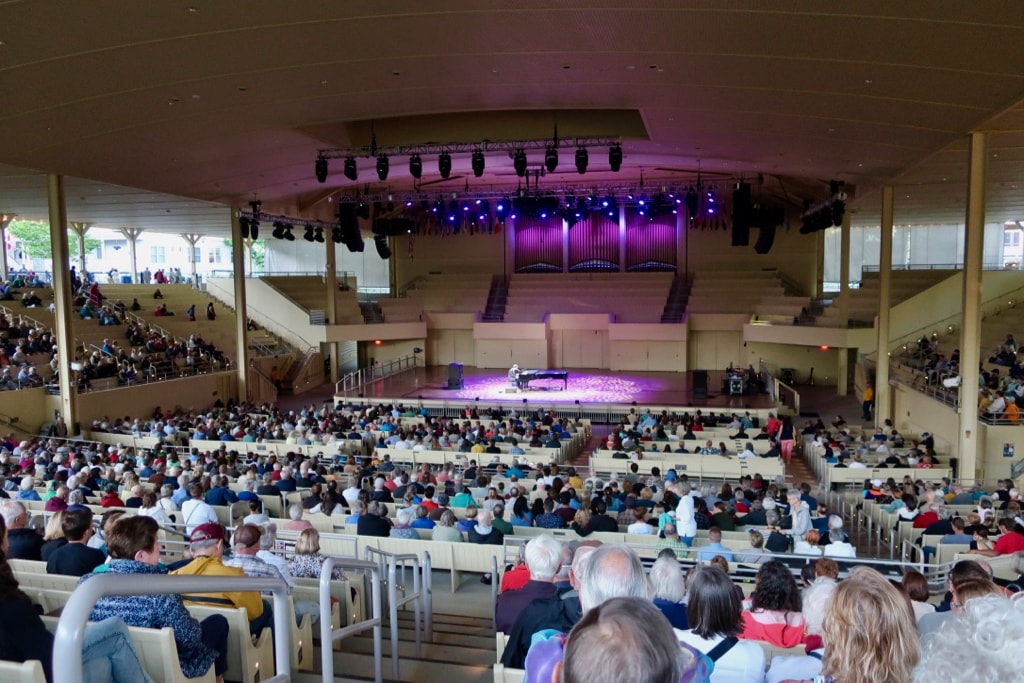 Experts in their fields are primary sources for issues we are confronting today, which makes attendees, like me, feel privy to news before it breaks to the general public. Or at least opens our minds to new ways of thinking.
Fine and Visual Arts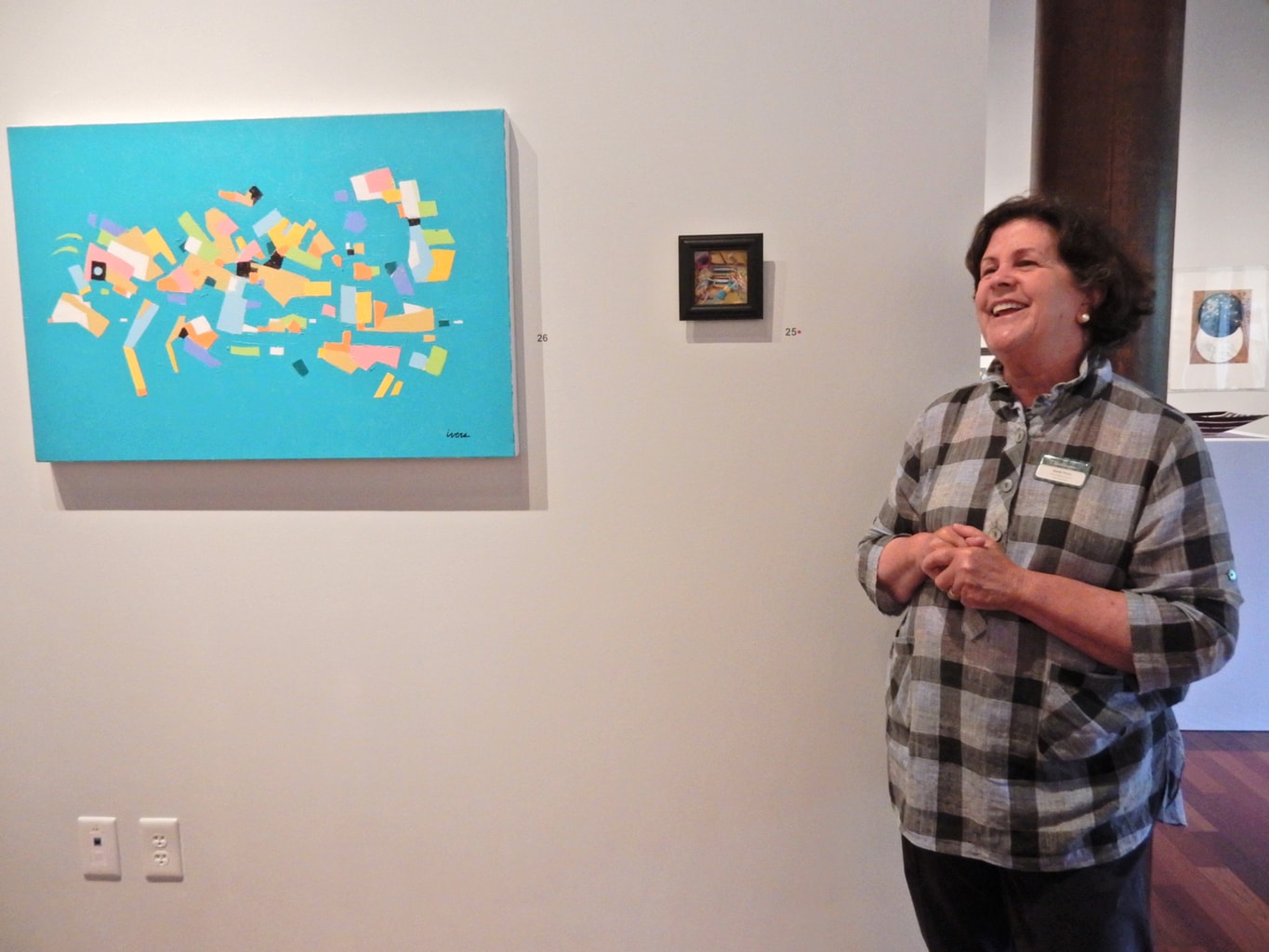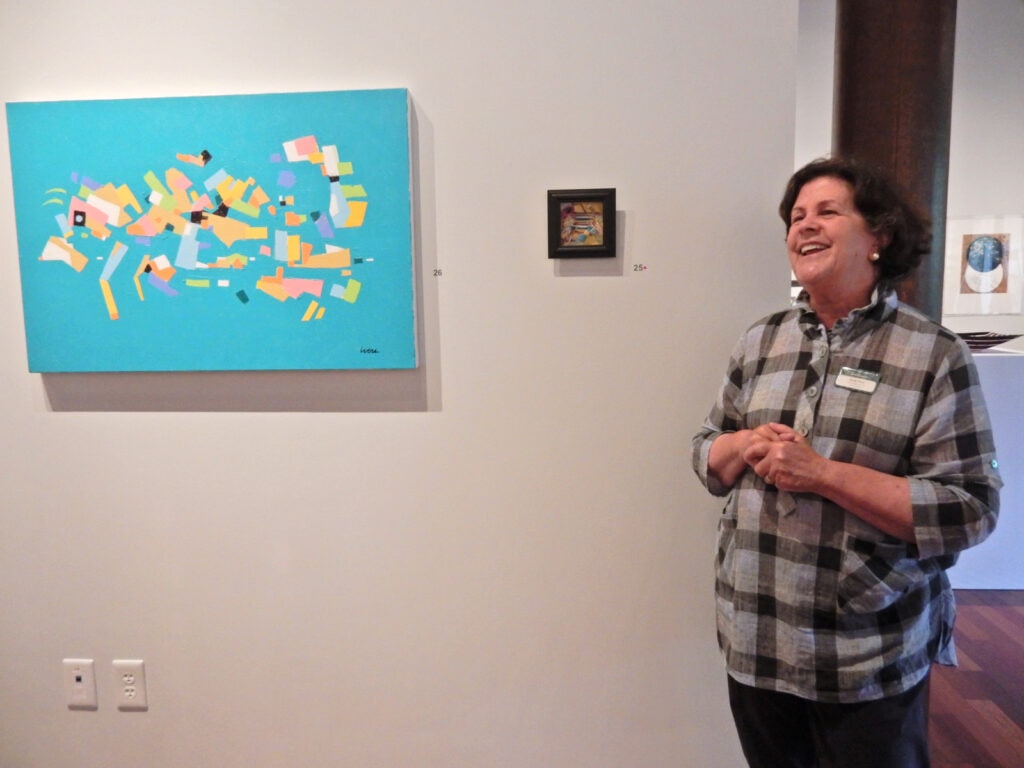 The emphasis is not only on performing arts or lectures, but visual and fine art as well. Around 35 artists are invited to augment their skills for 7 weeks here. Their work is exhibited in the galleries of the Strohl and Fowler-Kellogg Art Centers at the beginning of each season.
VACI (Visual Arts Chautauqua Institute) members put on their own show at the end of the season. One of the best tours I took at Chautauqua was a humorous and engaging hour long overview of the backstories of Members' works, conducted by docent, Barbi Price.
Faith Based Programs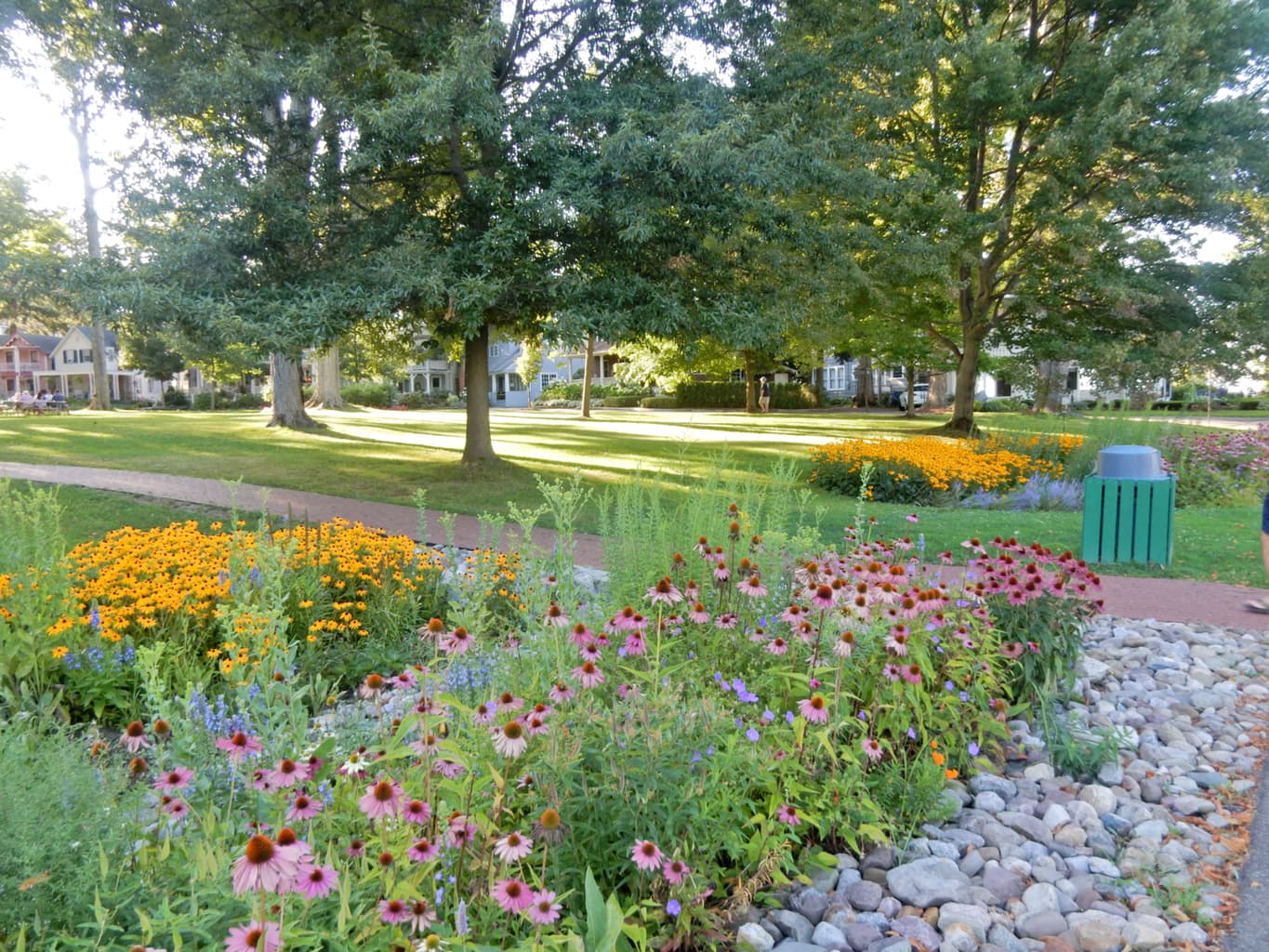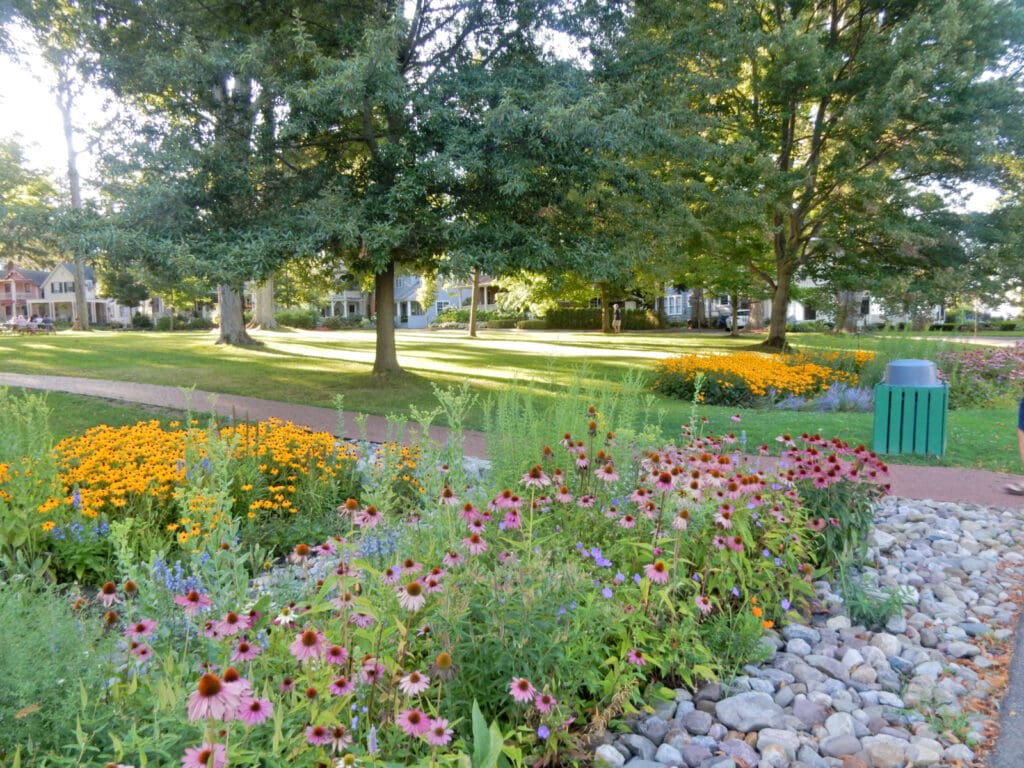 There are hundreds of things to do each day at Chautauqua. The challenge is to identify what appeals to you. Most people attend the headline lectures, which take place at the Amphitheater and Hall of Philosophy.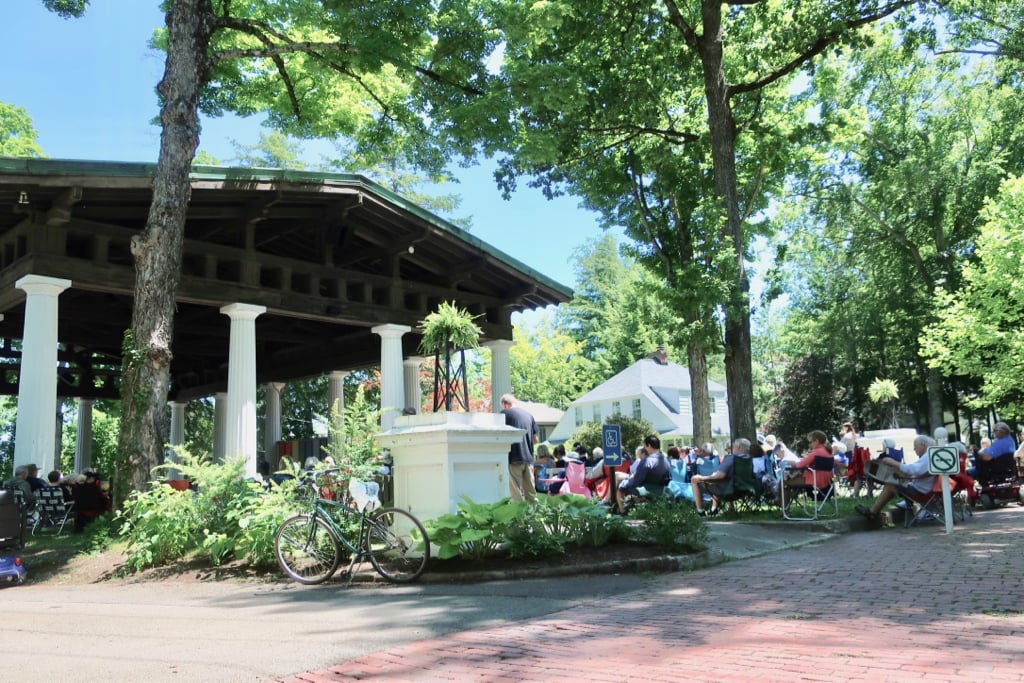 But each faith-based "House" – from Catholic to Protestant denominations to Jewish (Chabad and the Everett Jewish Life Center) – schedules their own series of lectures and events. There are also sing-alongs, food truck rallies, and community happenings in the Town Center, and tours of museums and Music Halls on campus.
Meander Through the Campus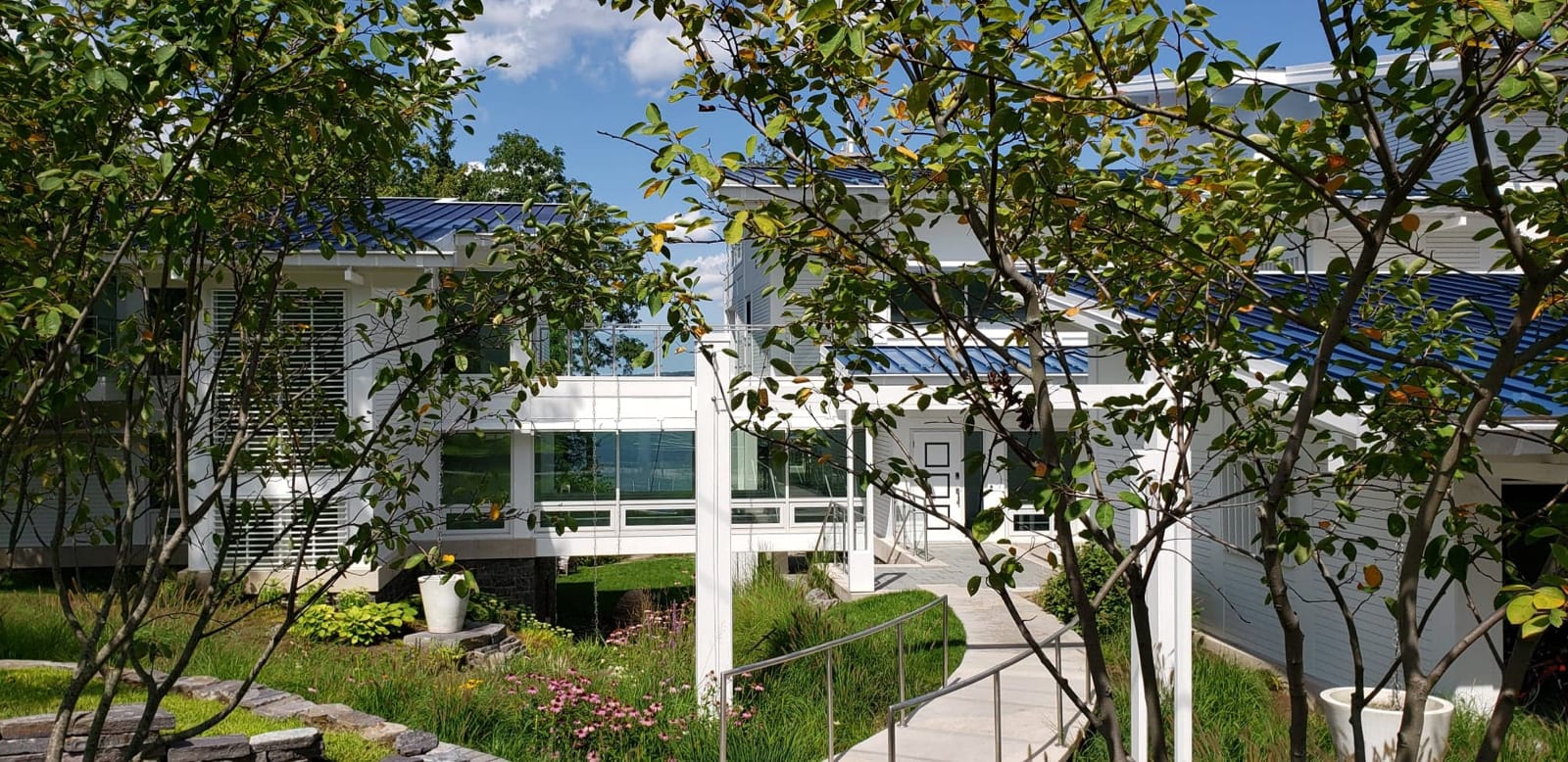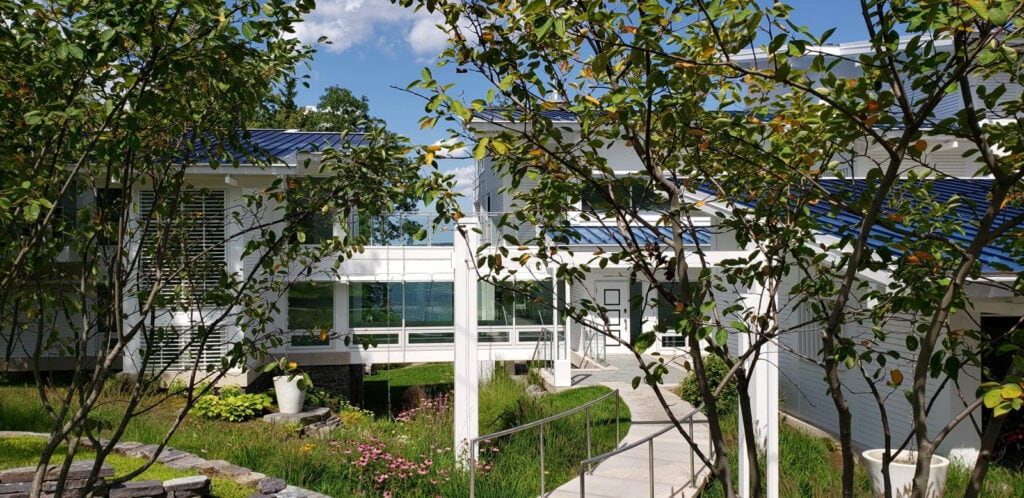 At all times of day, people walk (or bike) on tree lined streets, and by the lakefront, to take in a variety of homes and public buildings. The architecture reflects all eras, from Neo-Classical to Victorian to Modern.
There are daily camp programs for kids. And, all lectures and performances, restaurants, a library, post office, bookstores, and even a cinema, are within a walk or bike ride of all homes and lodgings. It is a self-contained world, and an achingly gorgeous, pastoral one at that.
Special Programs and Water Sports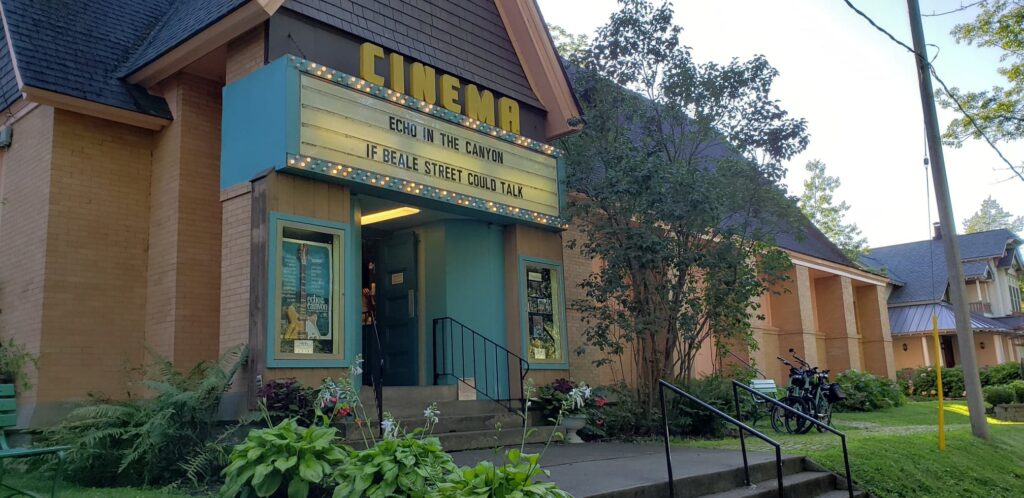 Many programs are free with Gate Pass. There's a fee for some popular entertainment, movies at the cinema, and live theater. $30-$150 per ticket for guaranteed seats in the floor section of the Amphitheater and for those without Gate Passes.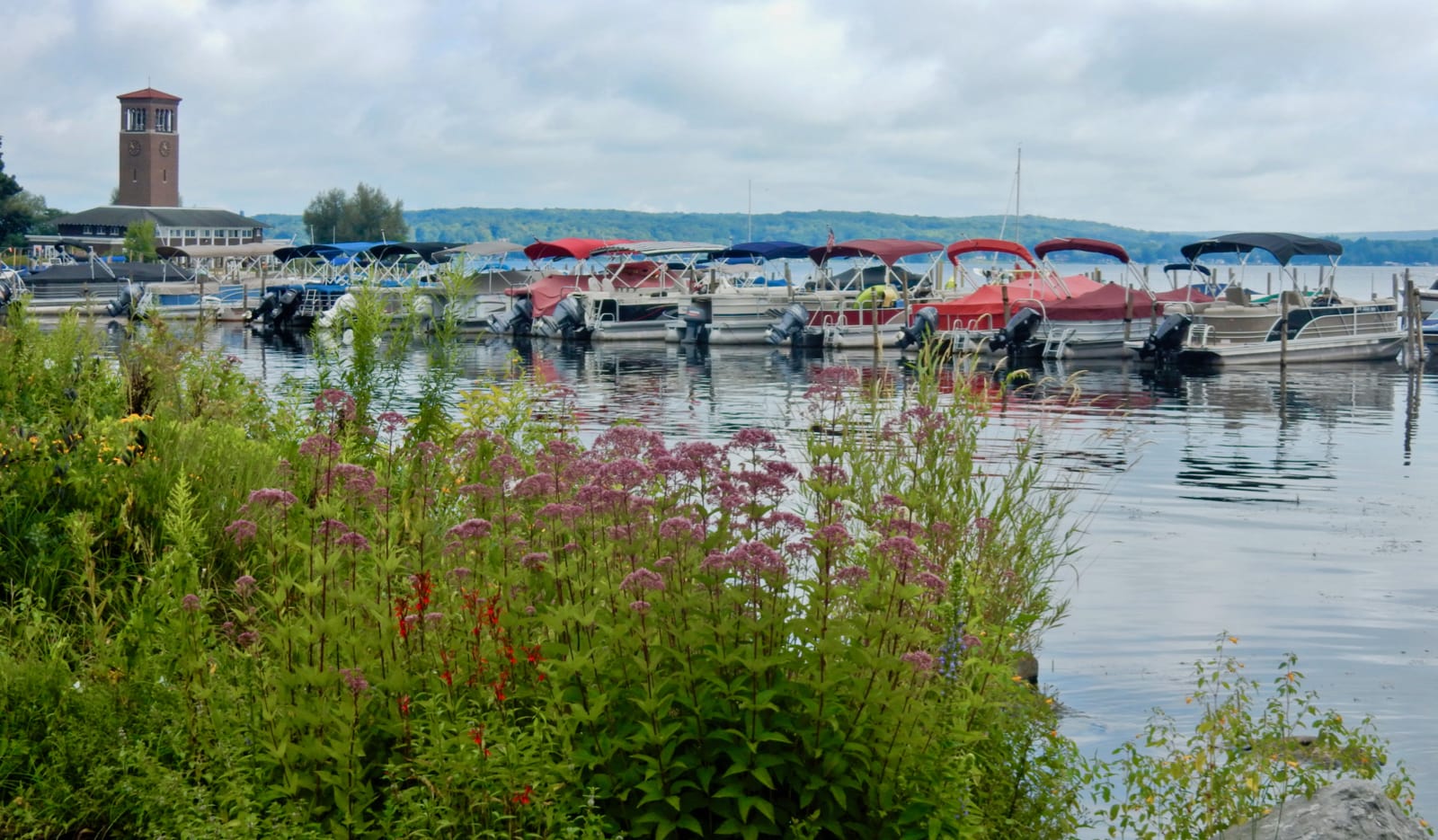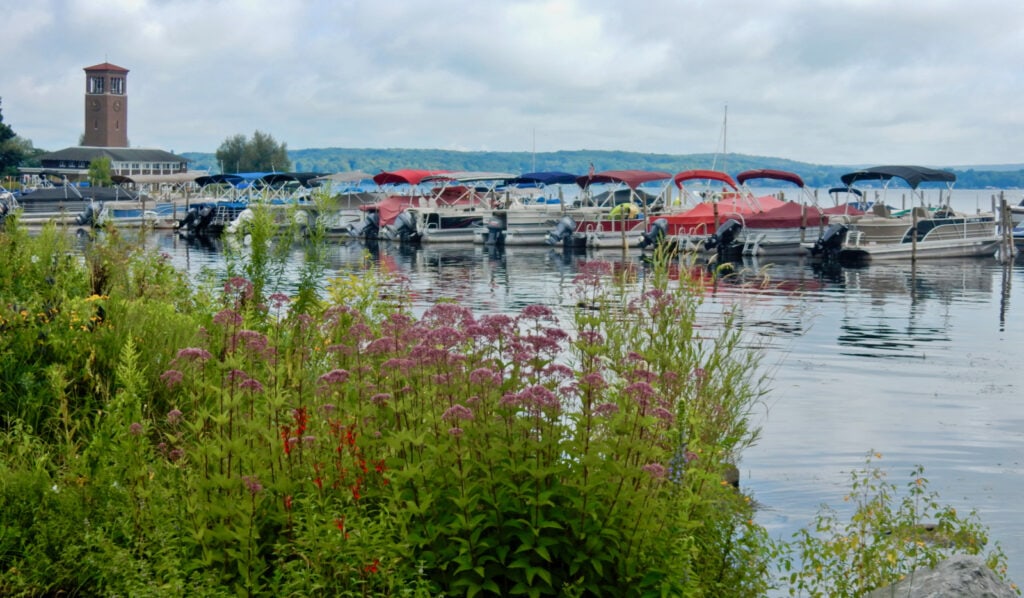 Recreational opportunities abound on this pristine lake. Join a kayak tour. Rent a canoe or SUP. Take part in Lawn Bowling or Shuffleboard. Go fishing. And, new in 2019, rent a Pontoon Boat. Half day $300, Full day $500, holds 12 people. Includes USB Bluetooth Speakers. Add on tube for $25.
Where to Eat at Chautauqua Institution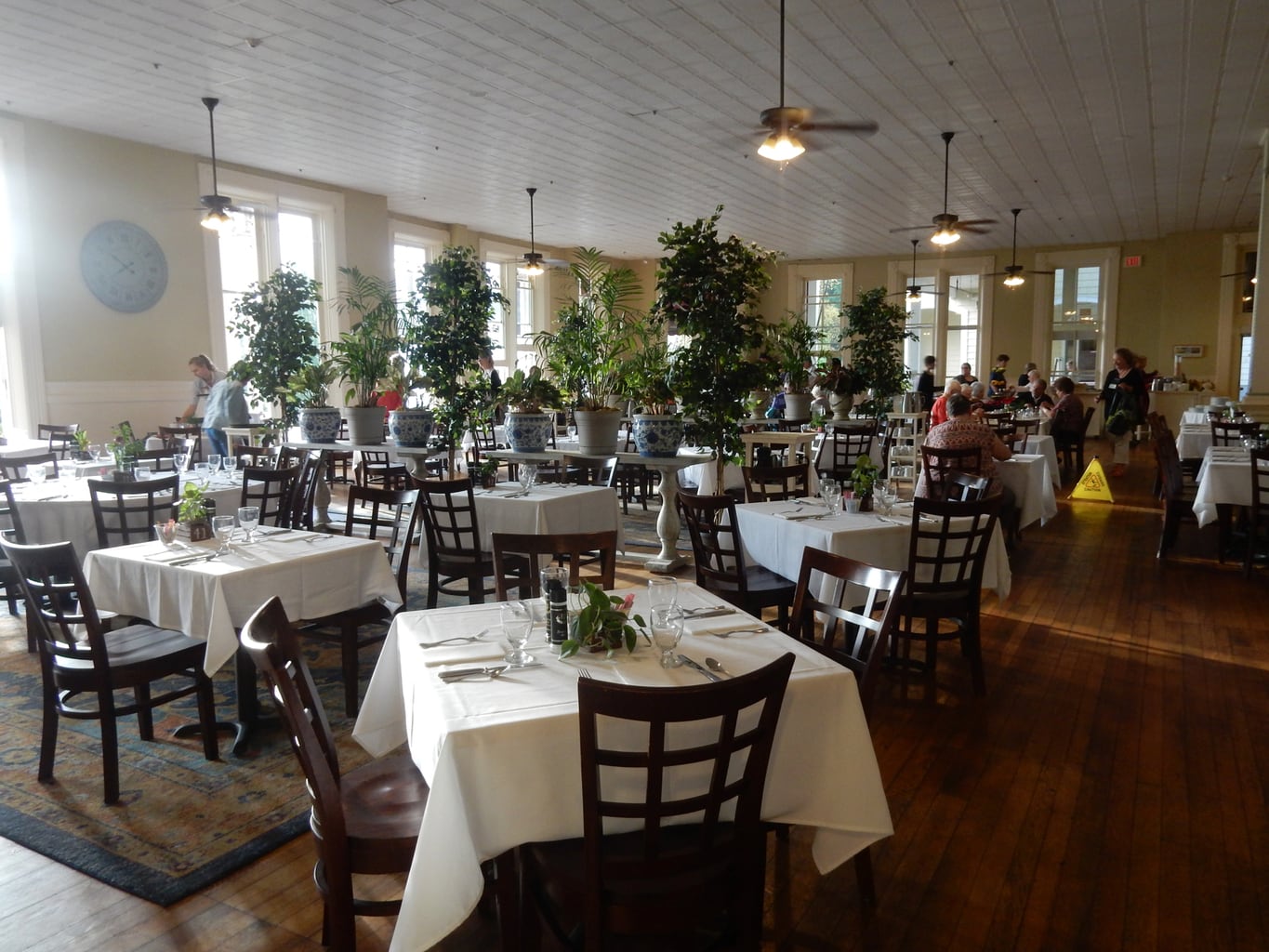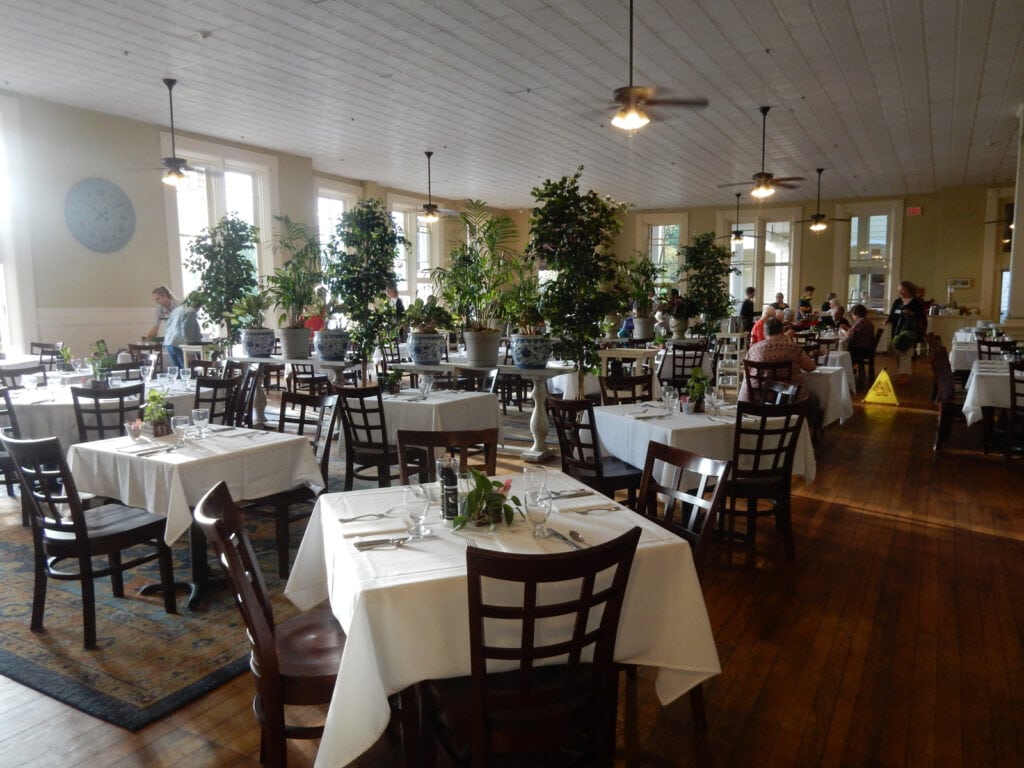 There are over a dozen places to grab a bite on campus, from ice-cream shops to Italian and Fine Dining. To my taste, Heirloom at the Athenaeum Hotel is the best for Vegan options, atmosphere, and of course, the dead on view of the Lake.
Some of the best food on campus can be found at Intermezzo in St. Elmo's Concourse (great wings and flatbread pizza), and the cute 2 Ames nearby. Those looking for beer and Asian-Fusion in an open air, casual spot by the lake can try for an Adirondack chair by the Lake at 3 Taps and the A Truck.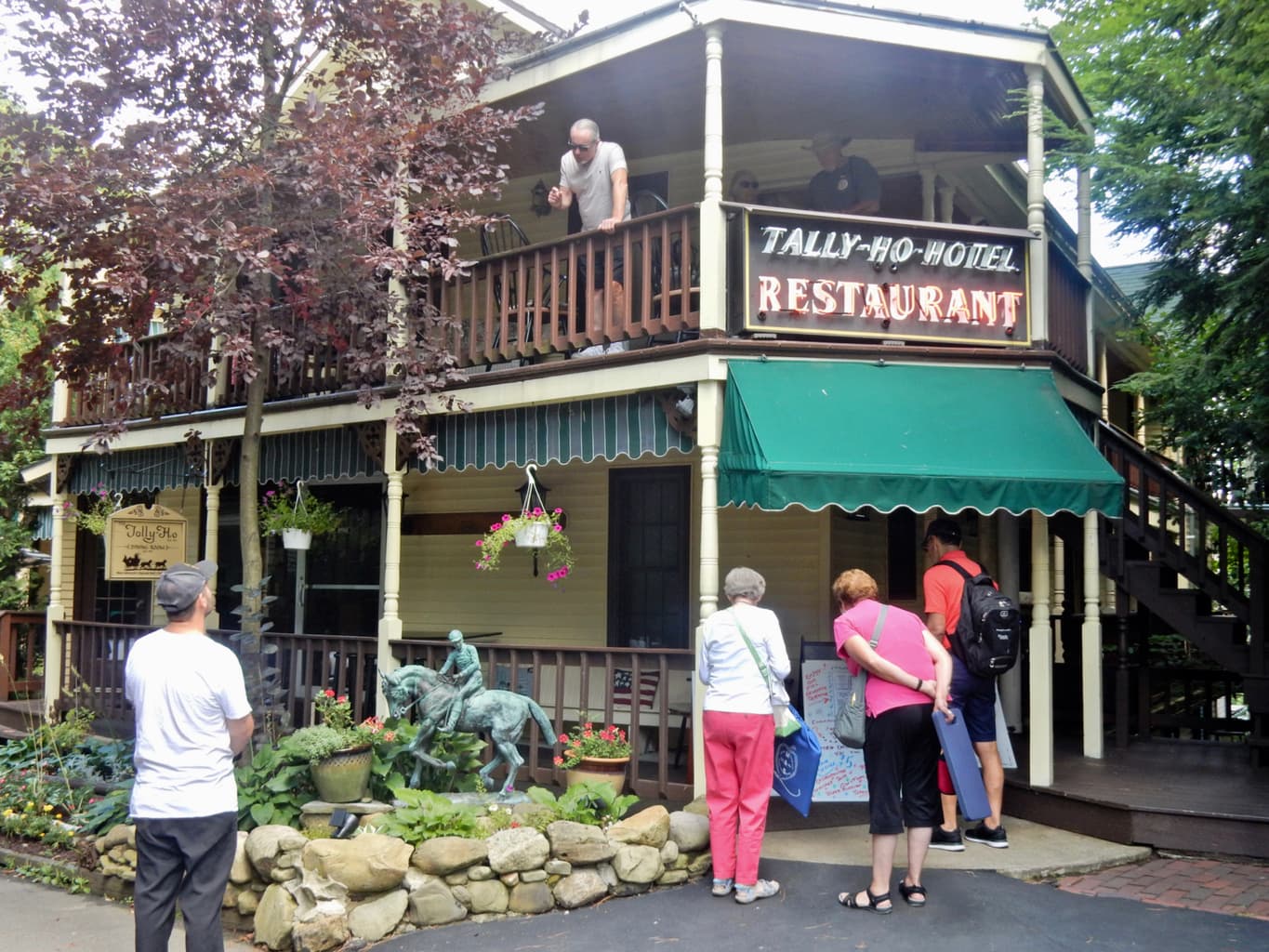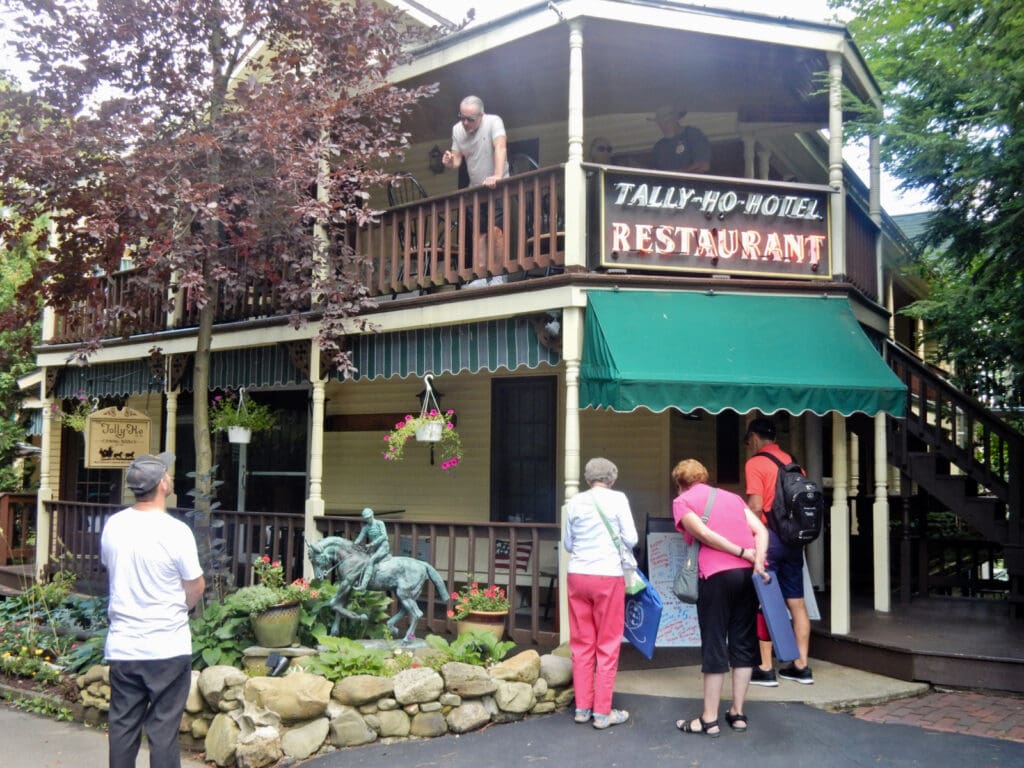 For breakfast, Tally-Ho offers a "famous" pancake plate, which you'll have to try at least once when here.
Where to Stay on Chautauqua Institution Campus
As many as 10,000 guests per day can be found in the Chautauqua Institution. Most stay a full week in hotels, condos, or private homes on its 225 lakefront acres. (Yes, Airbnb!). Accommodations range from your basic hotel room to mansions akin to the opulent lakeside Packard Manor (now in private, oil executive, hands).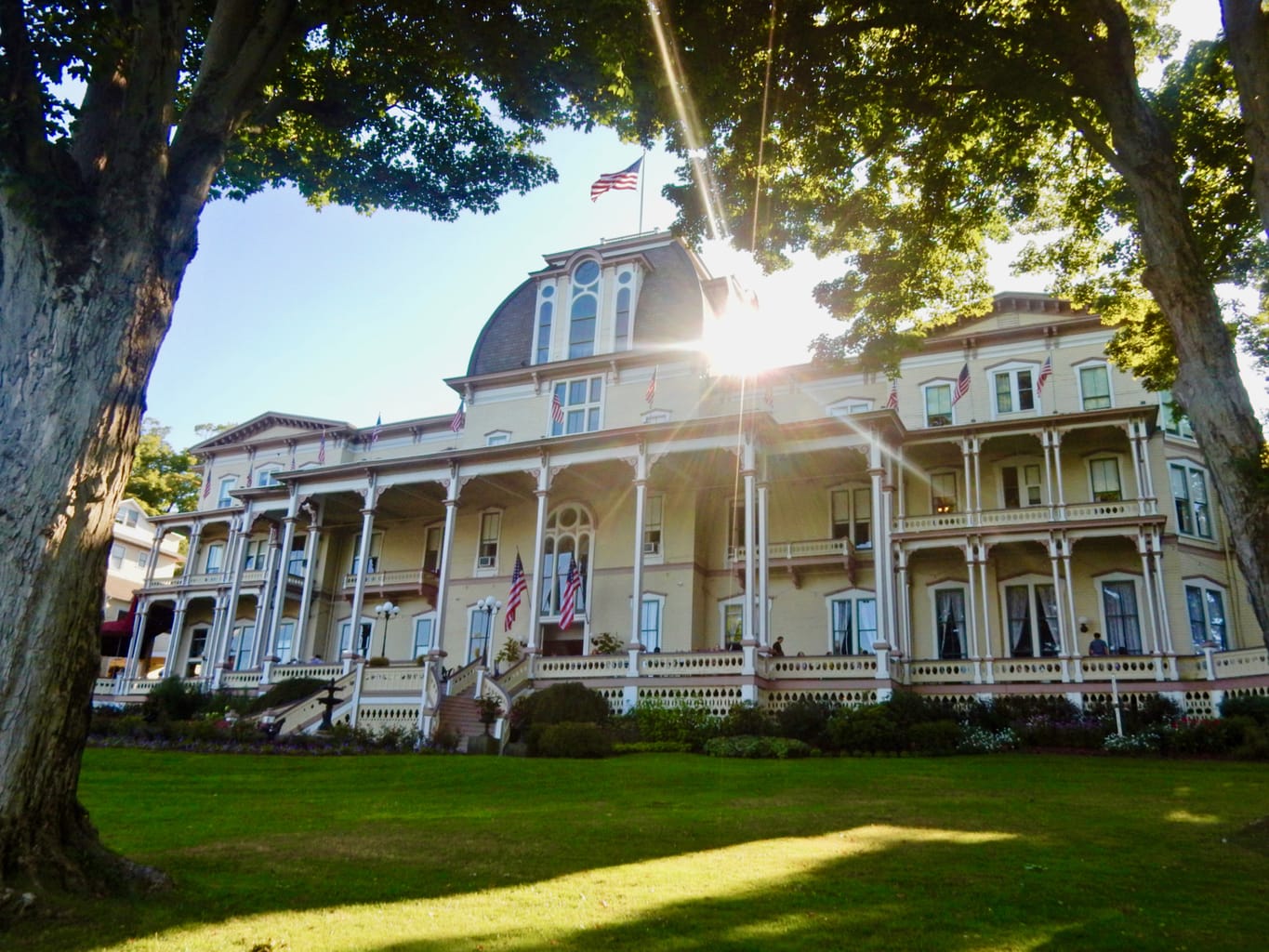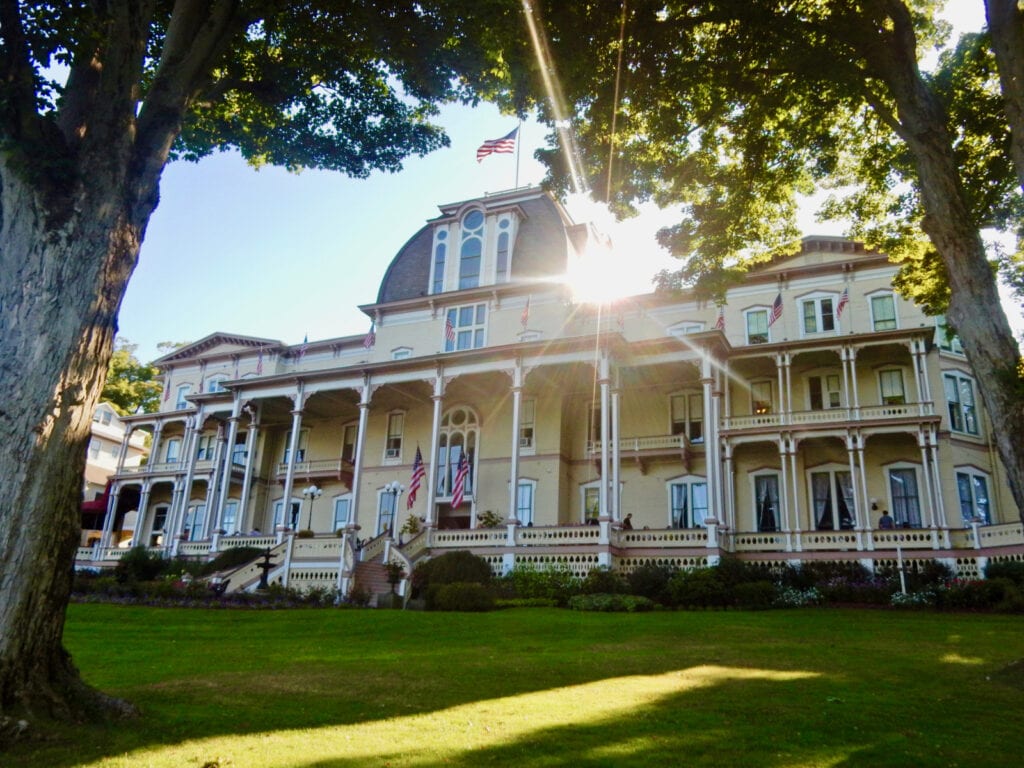 And, lest you think this is a stern, religiously-opposed-to-alcohol dry experience, you can order wine, beer, and cocktails at any on-site restaurant, without food.
Heirloom Restaurant at the historic 1881 Athenaeum Hotel , offers seating on the lakeside porch overlooking Lake Chautauqua. It's the most popular place for a drink. In addition, the hotel itself is a great place to stay.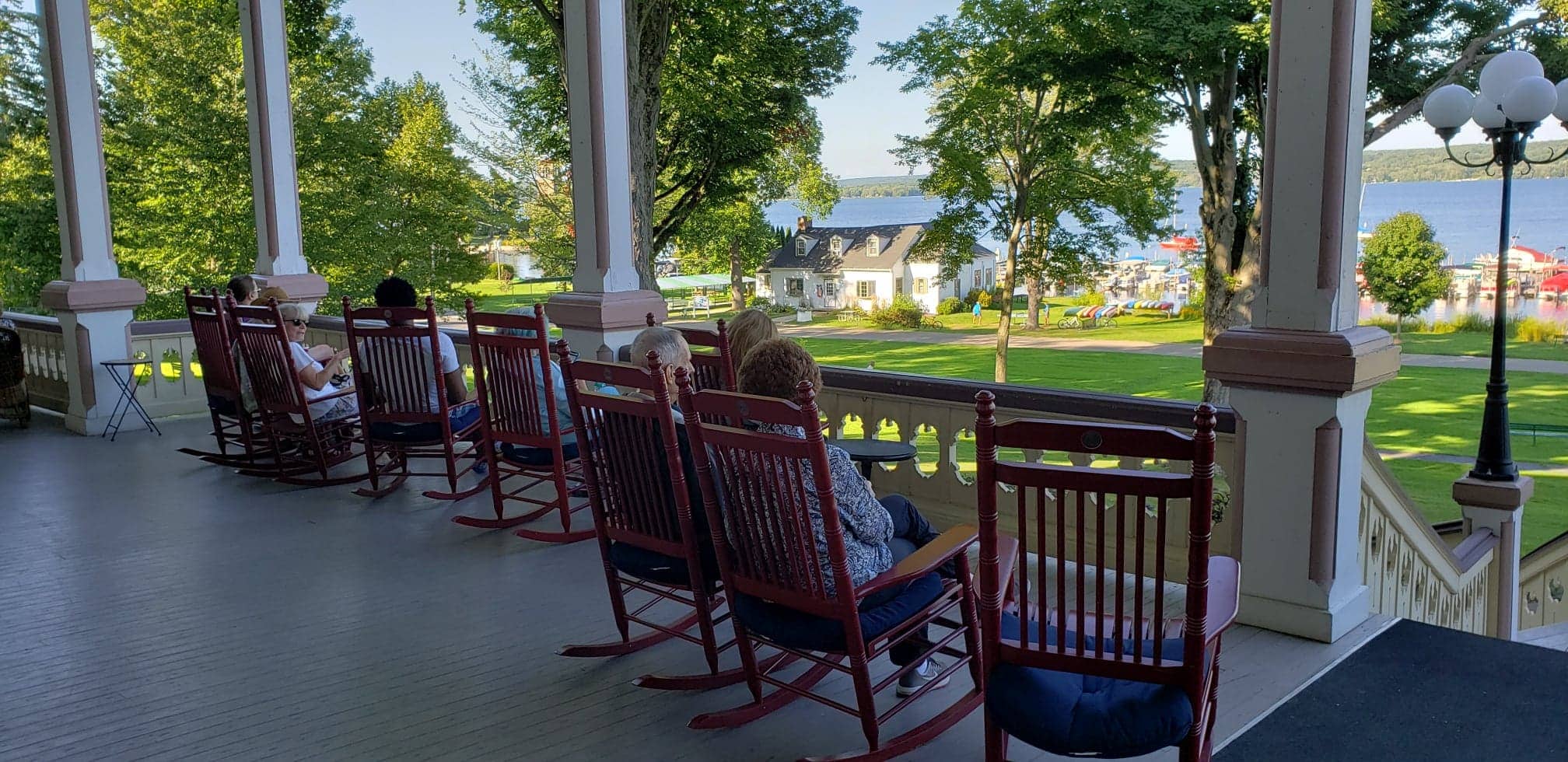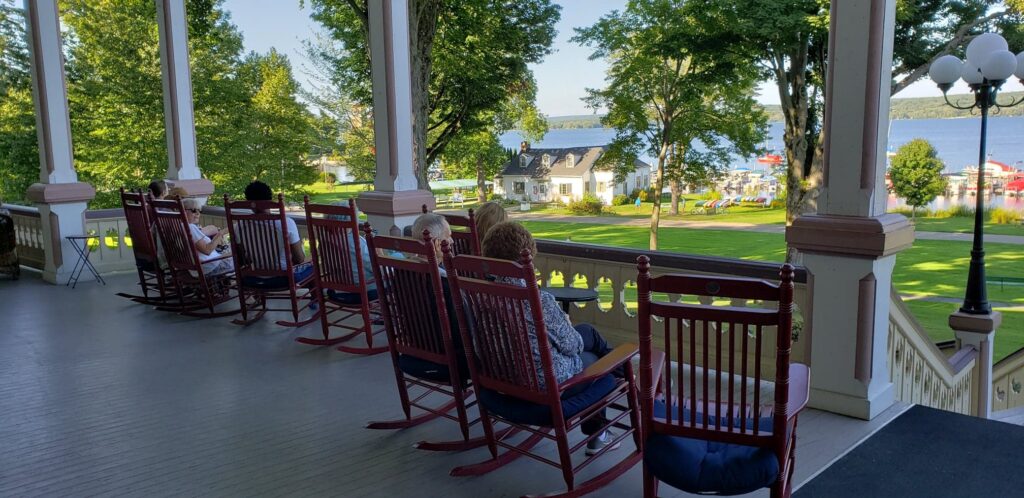 "…every man has the right to be all he can be, to all that he can know…" (John Heyl Vincent from his Founder's Day Speech 1888) – inscribed on a ceiling beam in the main lobby of this rambling Victorian hotel.
The guest room board behind the reception desk no longer works, but historic in its own right. It was installed by light bulb inventor, Thomas Alva Edison himself. Edison married Mina Miller, the daughter of one of the founders of Chautauqua, Lewis Miller, and was therefore personally involved with the Institution.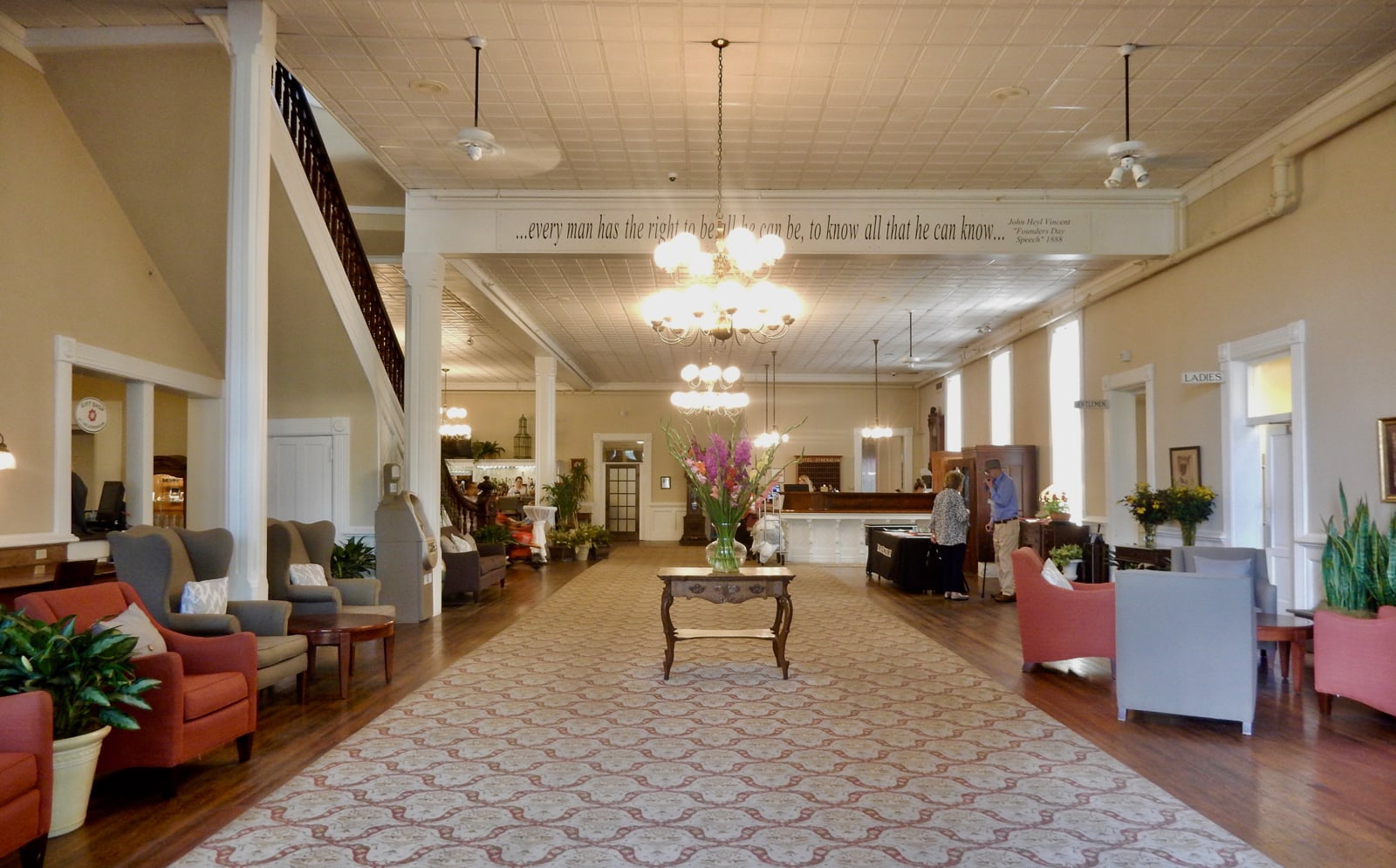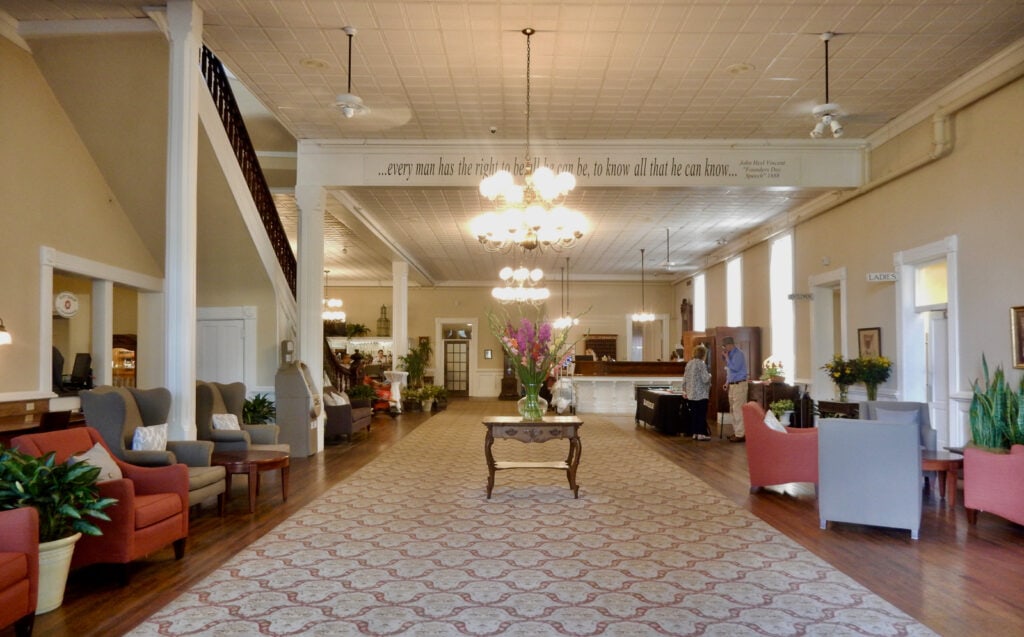 Rooms here are updated, and suites are especially nice, though not plush. One great advantage of staying here is that you simply walk out the 2nd story door, and you're within a few steps of the Amphitheater. After a lively Beach Boys concert, it took just 30 seconds to get back to my cosy room.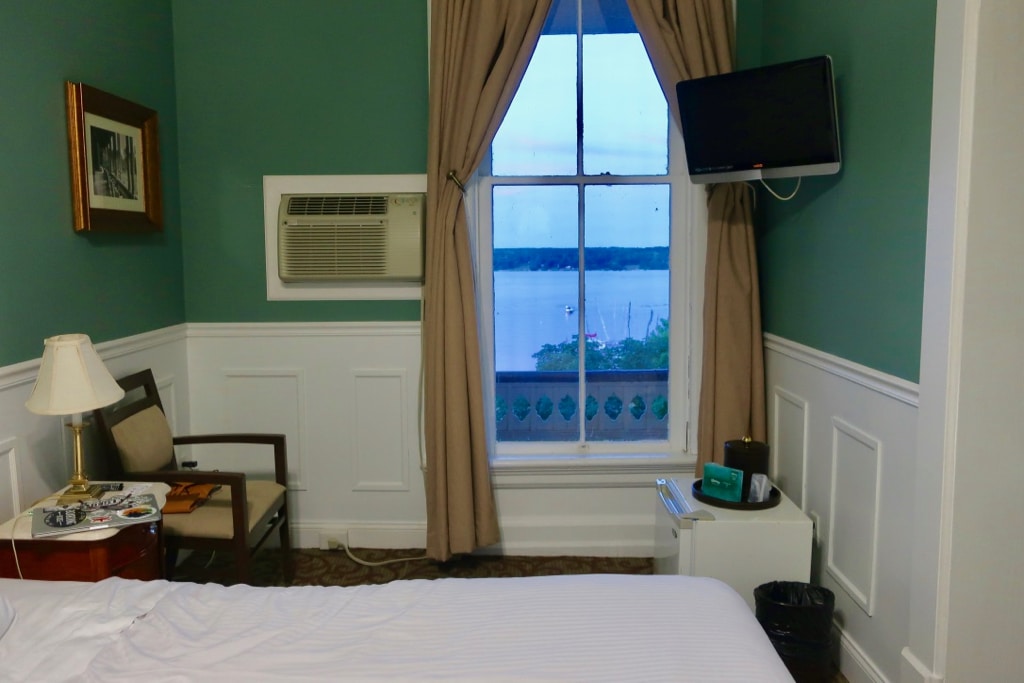 Cost of Lodging
Lodging in a basic-room Athenaeum Hotel is roughly $550 per night per room. Includes parking and gate passes for 2. (Other rental options on the property range from $150 to hundreds per night and require separate Gate Pass Purchases, which cost about $500 per person per week). Parking is $54 per week in a lot outside of the Institution grounds.
Want to venture off Chautauqua grounds? Check out this guide to Jamestown NY, home of the incredible, new National Comedy Center.