Last Updated on
Anyone with a love of American History – or who just enjoys historical luxury – will find a tranquil temporary home at the 24-room Deerfield Inn in Historic Deerfield MA. Drive a few miles down Route 5/10, turn left onto Old Main St., and imagine you've gone through a time portal to America's early days.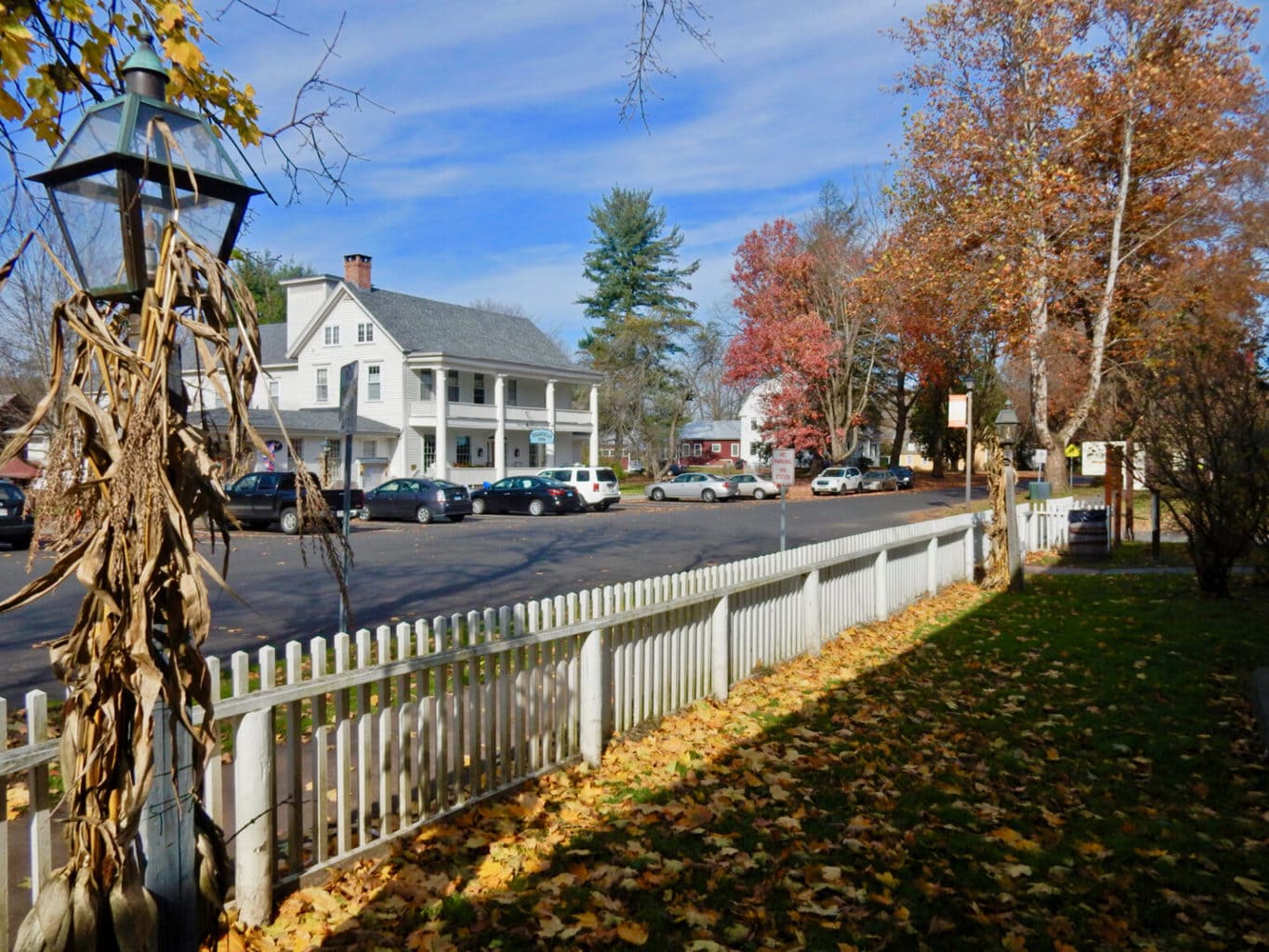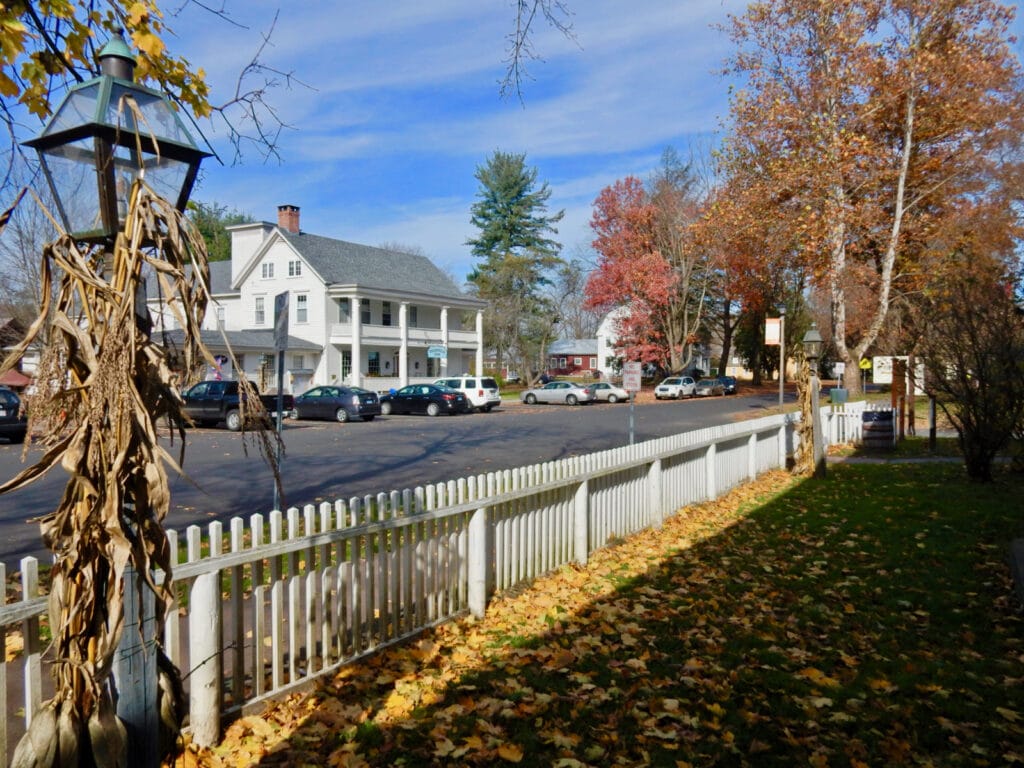 The Deerfield Inn, first opened in late 1800's, continues to update and refresh rooms, without messing with its charming Colonial atmosphere. And that charm extends to the very friendly staff of both the inn and in-house restaurant, Champney's.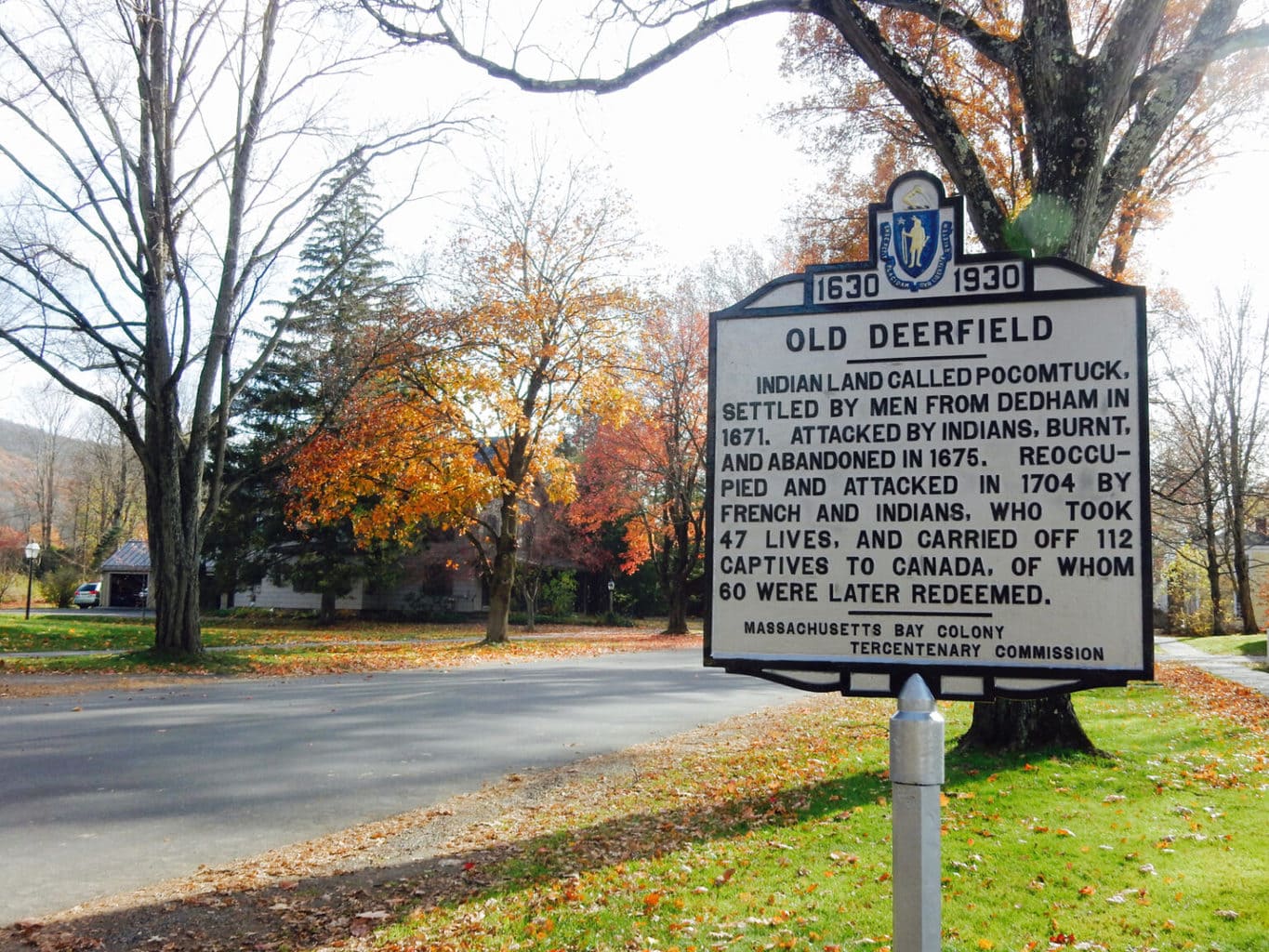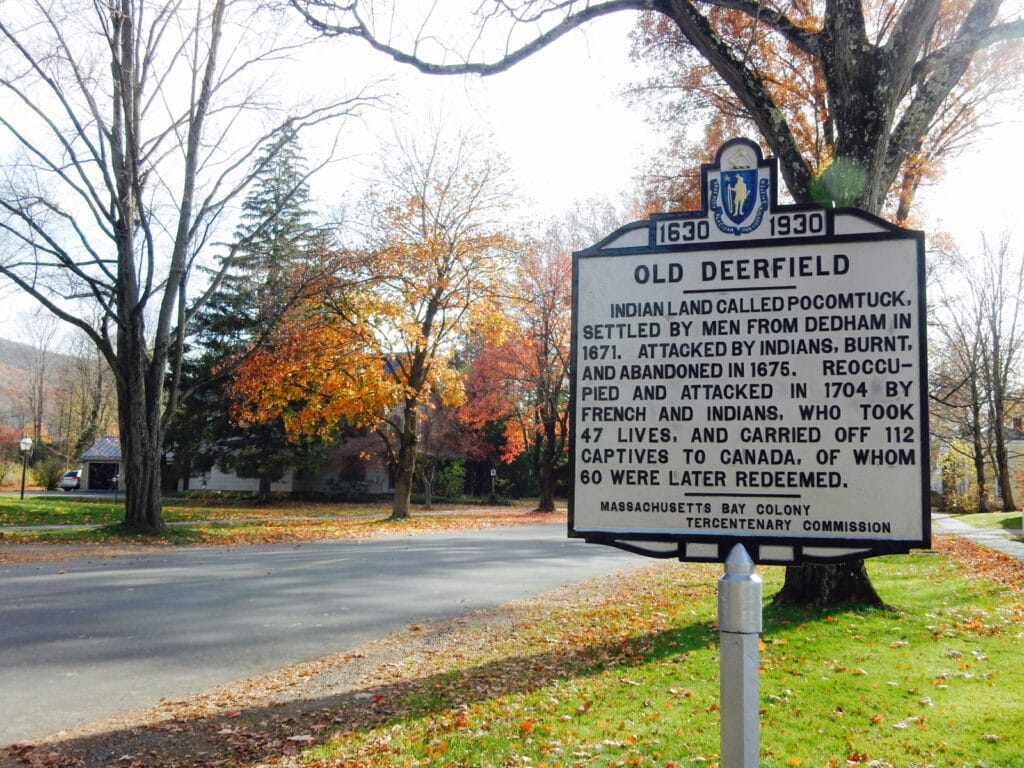 If you intend to explore the homes and museums of Historic Deerfield, why restrict your trip to just one day? This historic B&B is the opportune place to luxuriate overnight. Right across the street from the Visitor's Center, you can have a leisurely breakfast and get there exactly when it opens at 9:30am.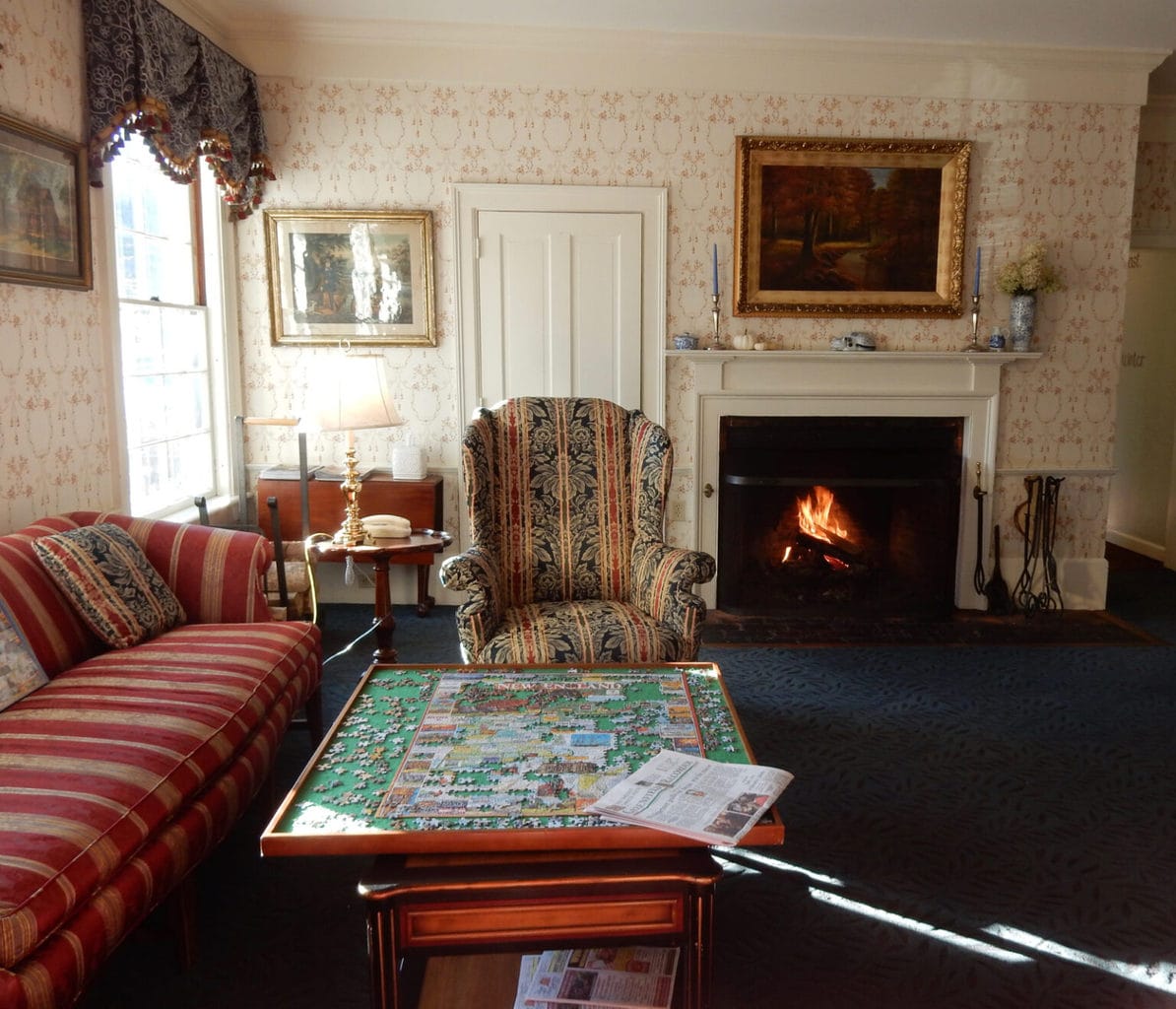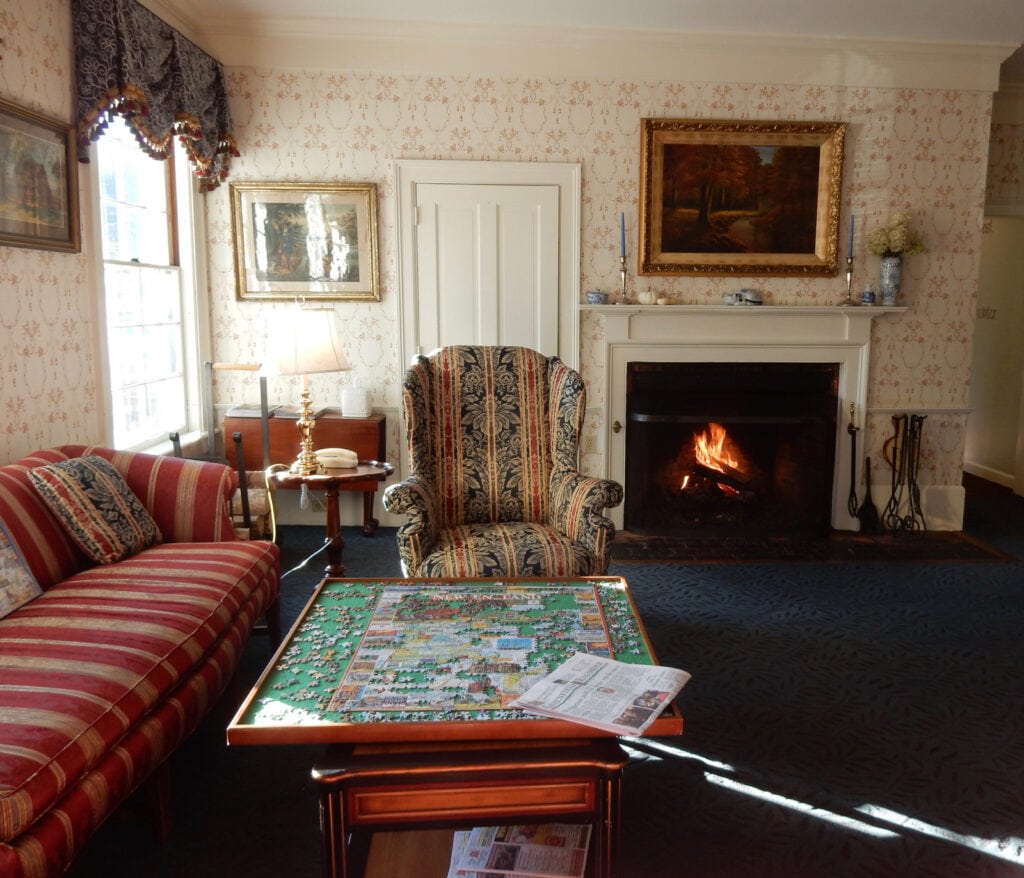 On cool days and nights, the soothing odor of wood smoke wafts through the air. You smell it even before you walk into the welcoming lobby, warmed by a roaring wood fire. On one cocktail table, surrounded by a couch and upholstered wingback chairs, sits a half-completed 1,000-piece puzzle, inviting guests to sit for ten, twenty minutes – or several hours.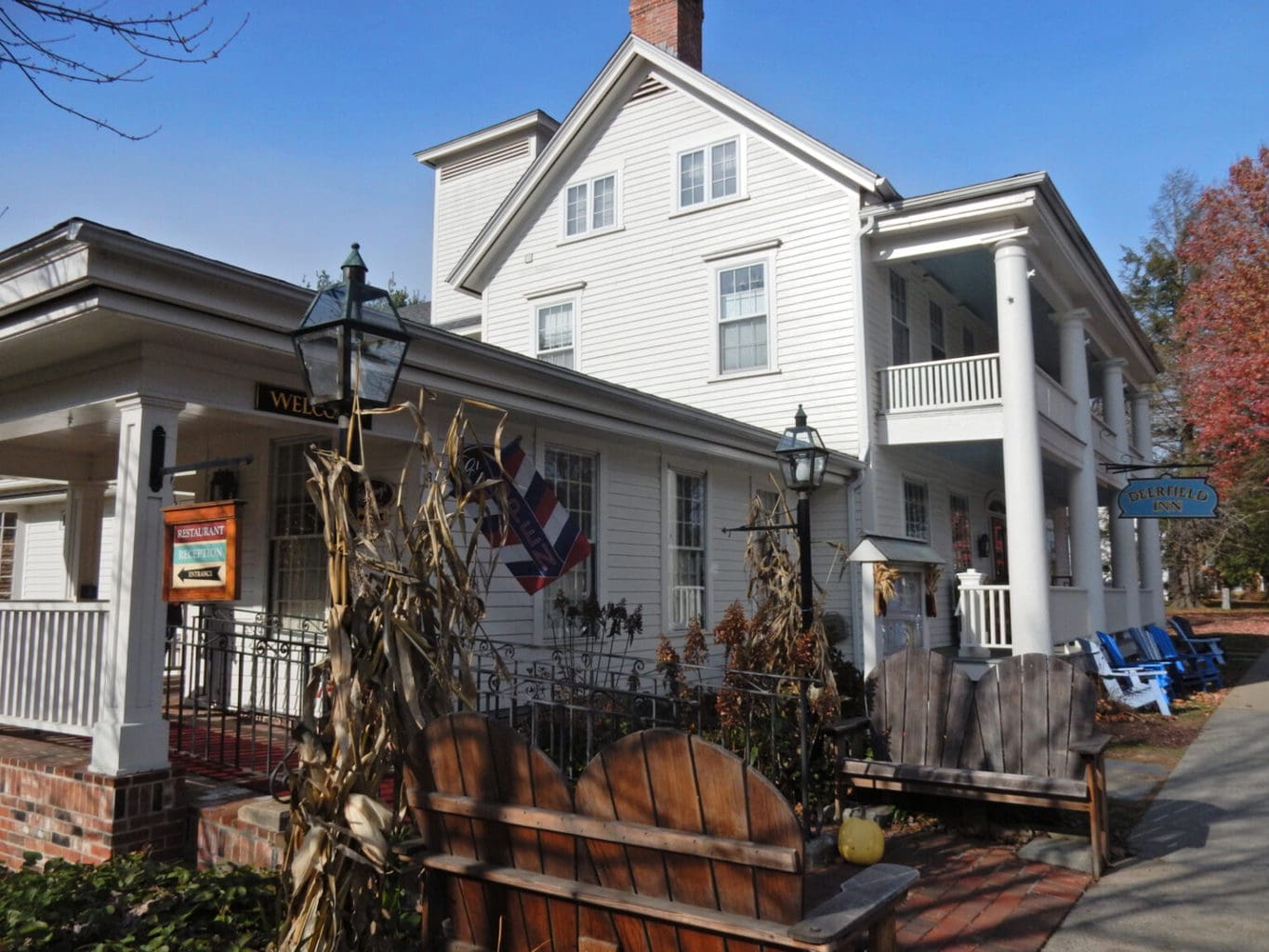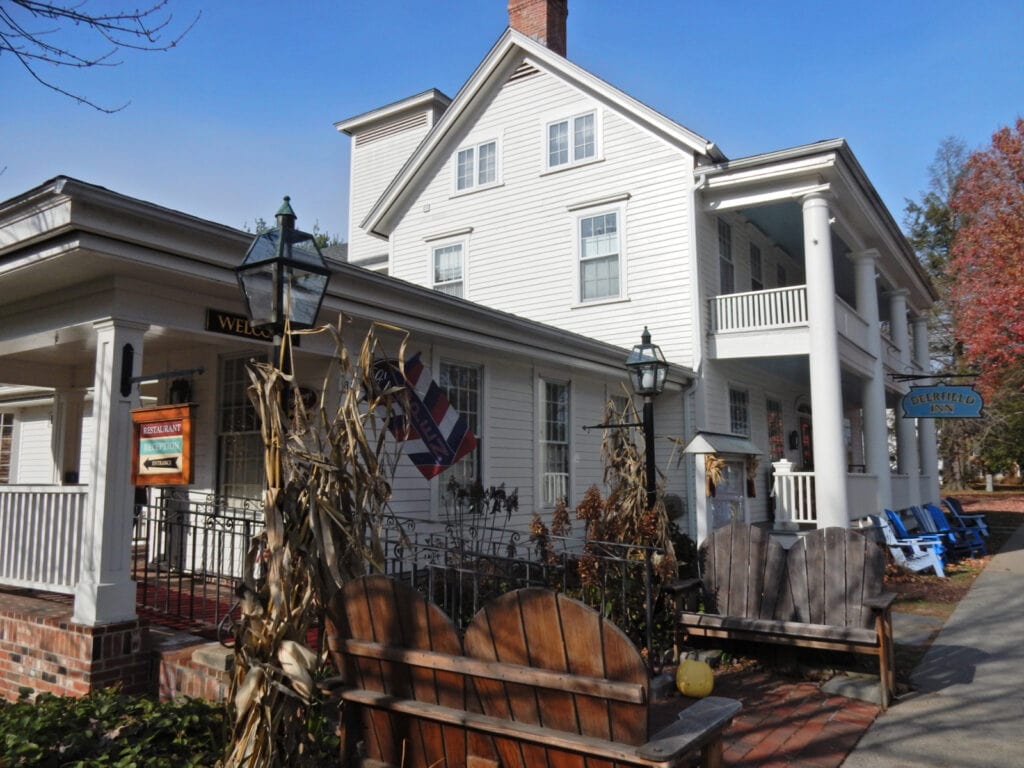 The Deerfield Inn is comfort food for the traveler's soul. You'll find old-fashioned etiquette, like conversing with fellow travelers, easy here. Guests gather in the living room for complimentary tea and cookies every afternoon, and even shy strangers start chatting while attempting to fit another puzzle piece in place.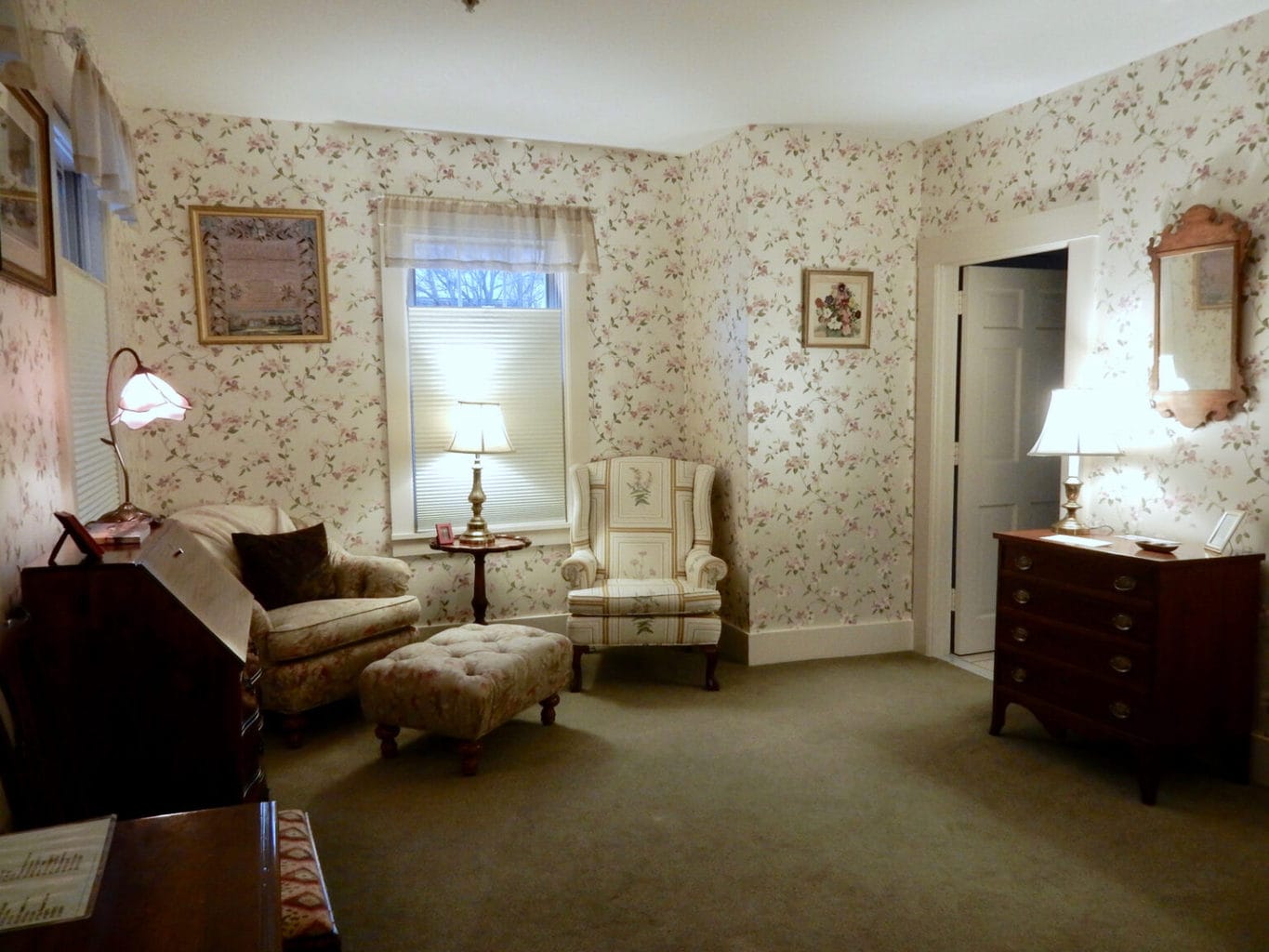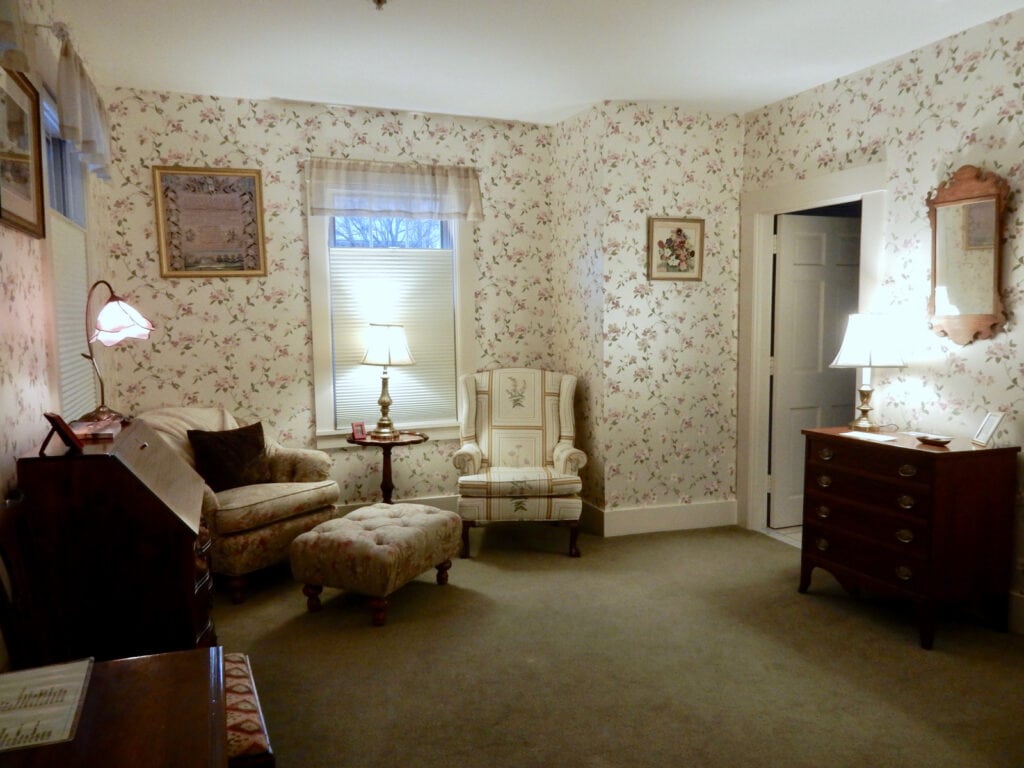 After the museum houses close, there's really nothing else to do but snuggle up with your honey, enjoy the lobby's fire, or have a drink at the bar with friends.
Dining at Champney's Deerfield Inn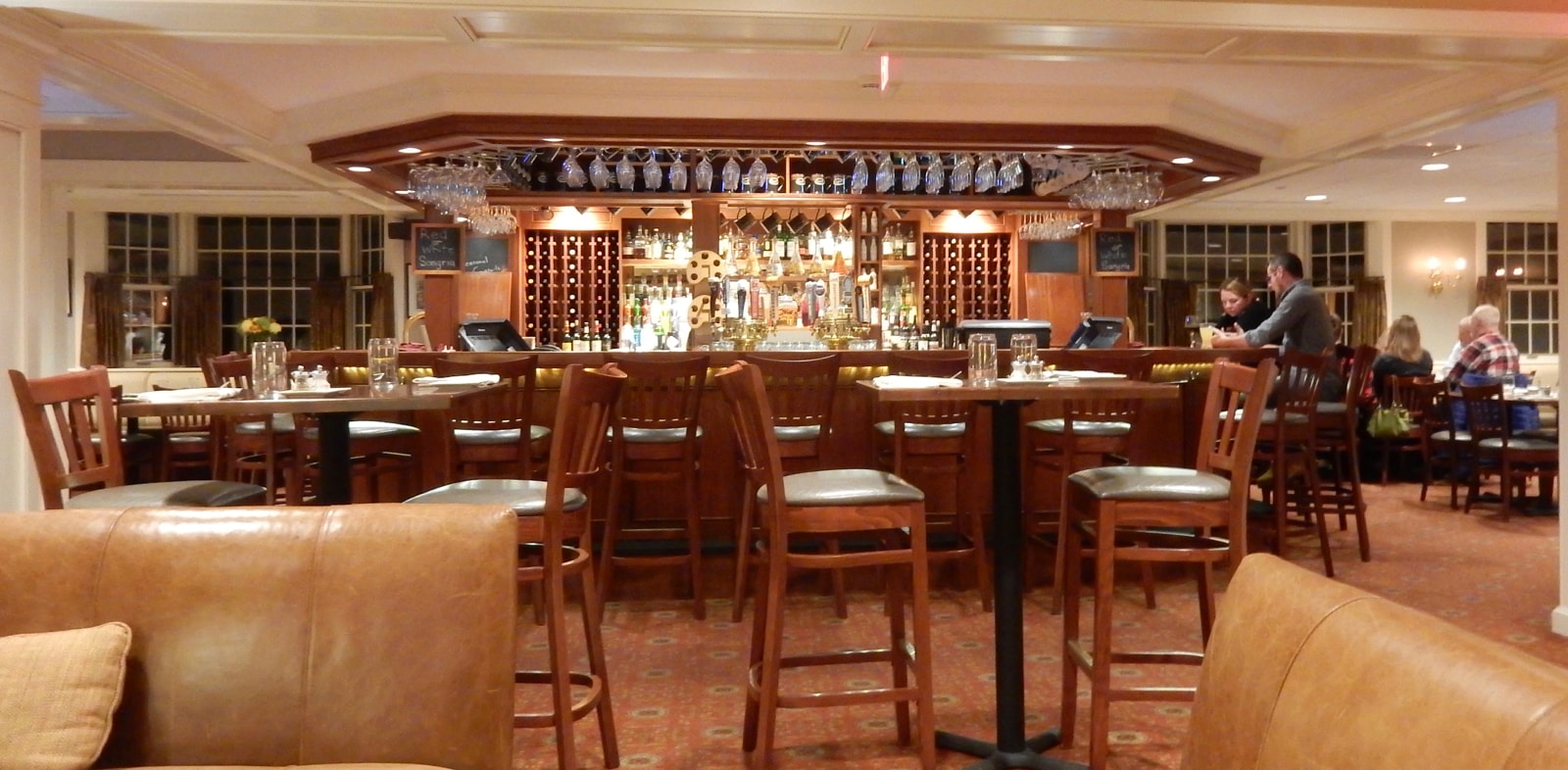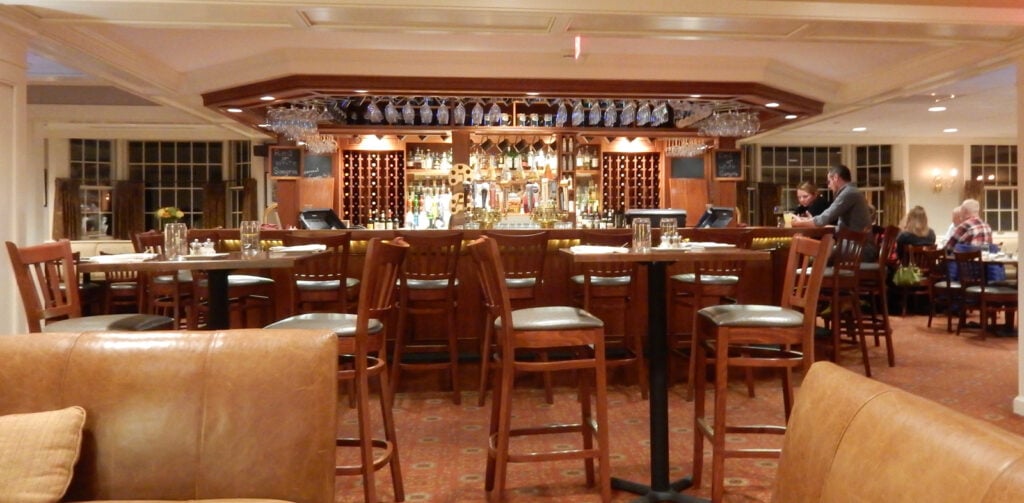 On a cold November Tuesday night, the 18 seat three-sided bar is nearly filled with locals. I've been told, too, it rocks on weekend nights. Throughout the week this Deerfield fixture is a homey refuge on a cold and rainy day. Choose a seat by the fireplace, in the handsome tavern room, or in the more formal dining room.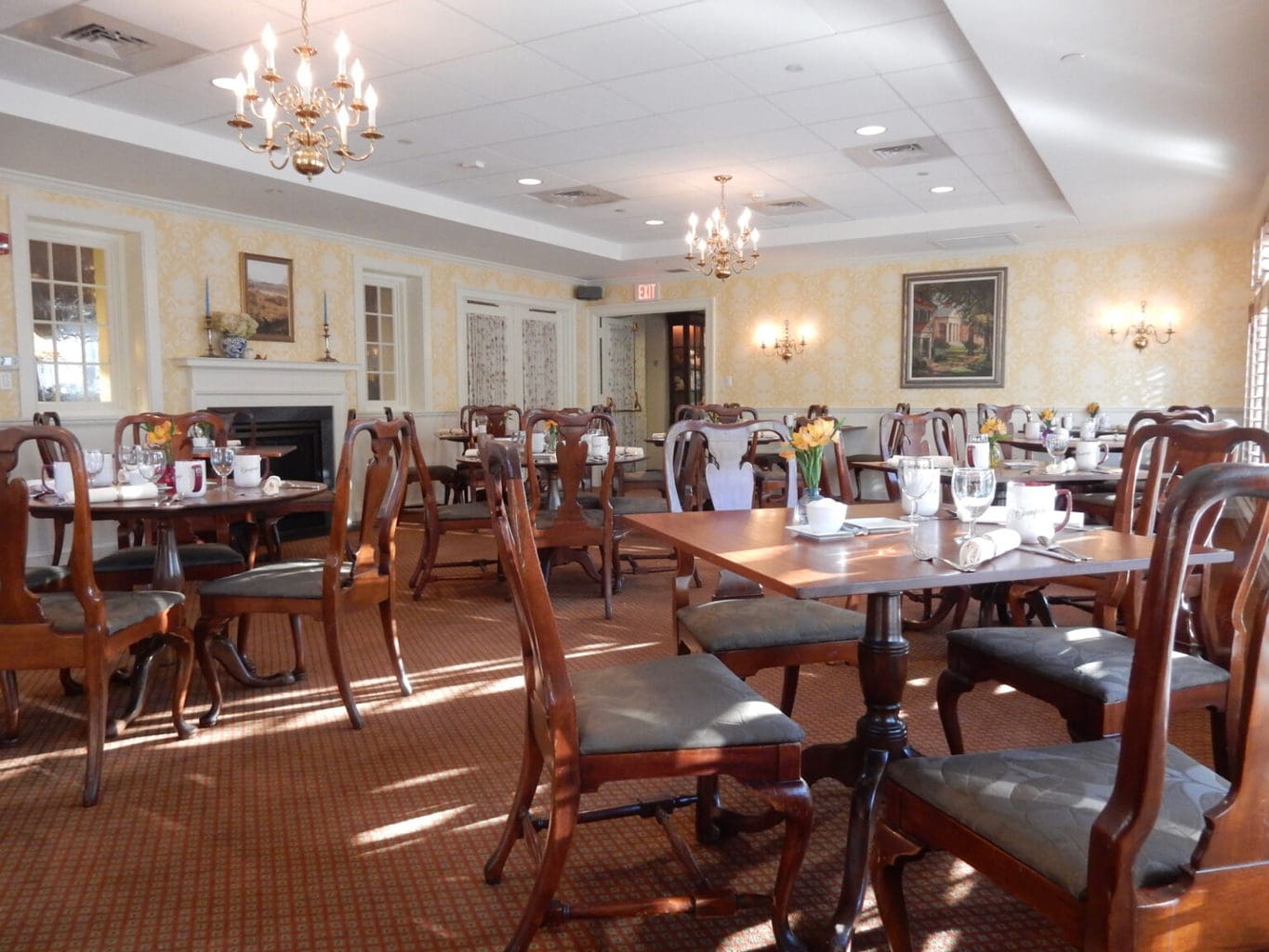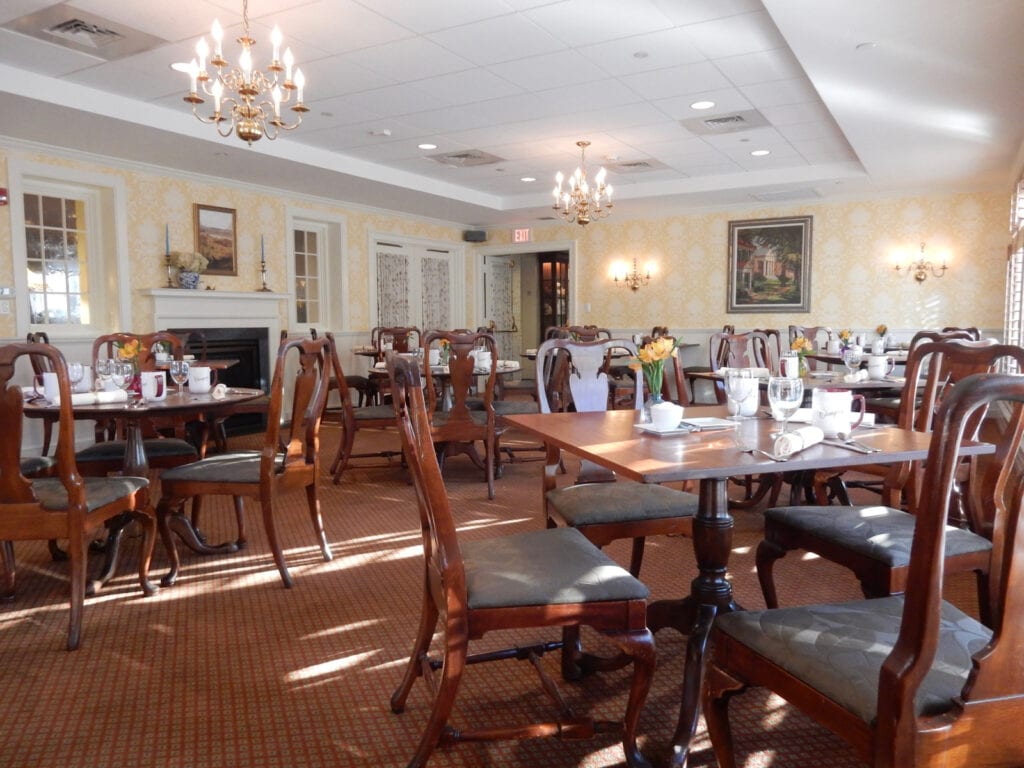 Named after a Deerfield resident artist, who happened to be the first Art Teacher at Smith College, Champney's is, thankfully, the best place to eat in the area. That's partially because it's the ONLY place to eat in Historic Deerfield, but also because it's very good.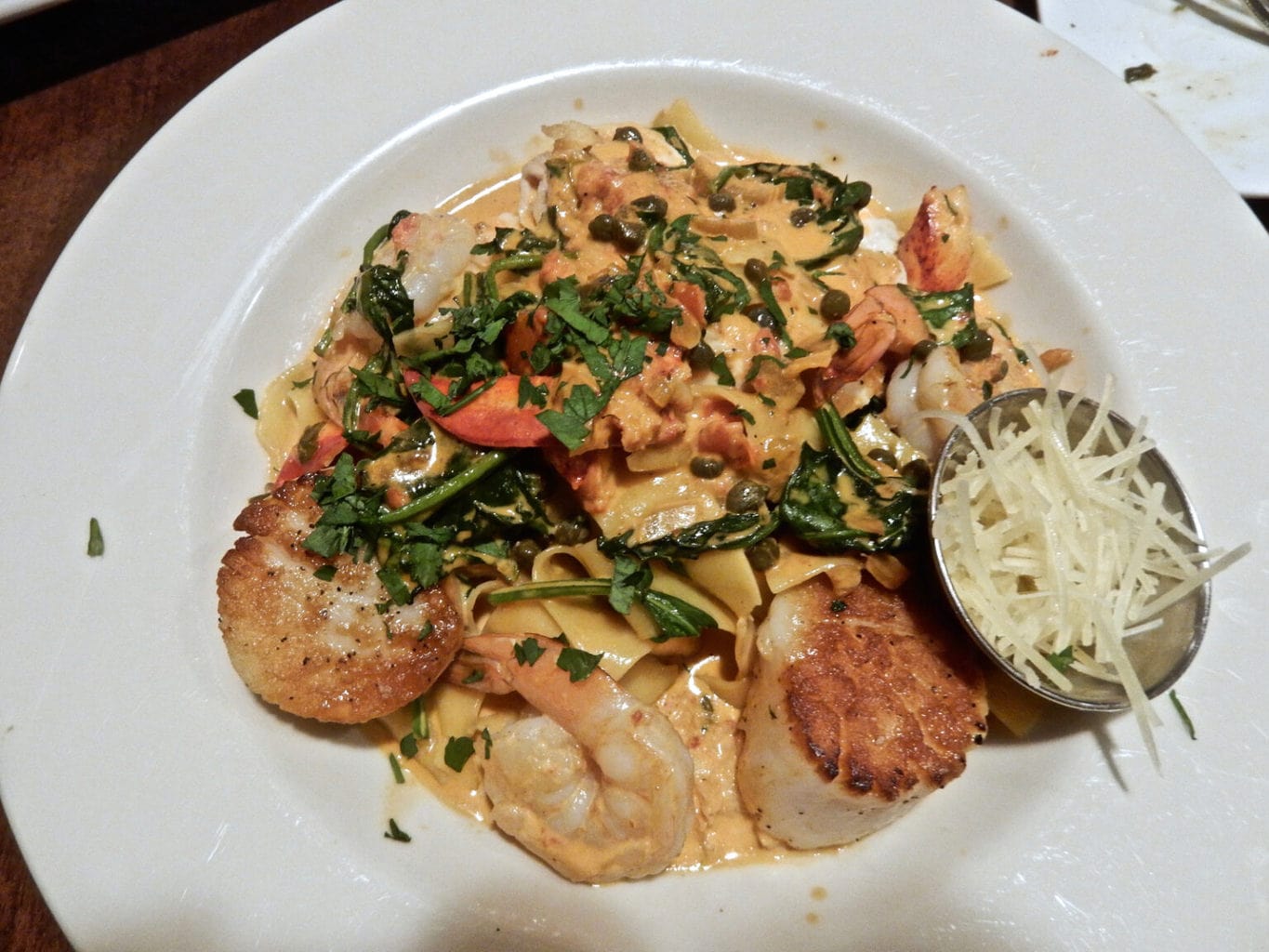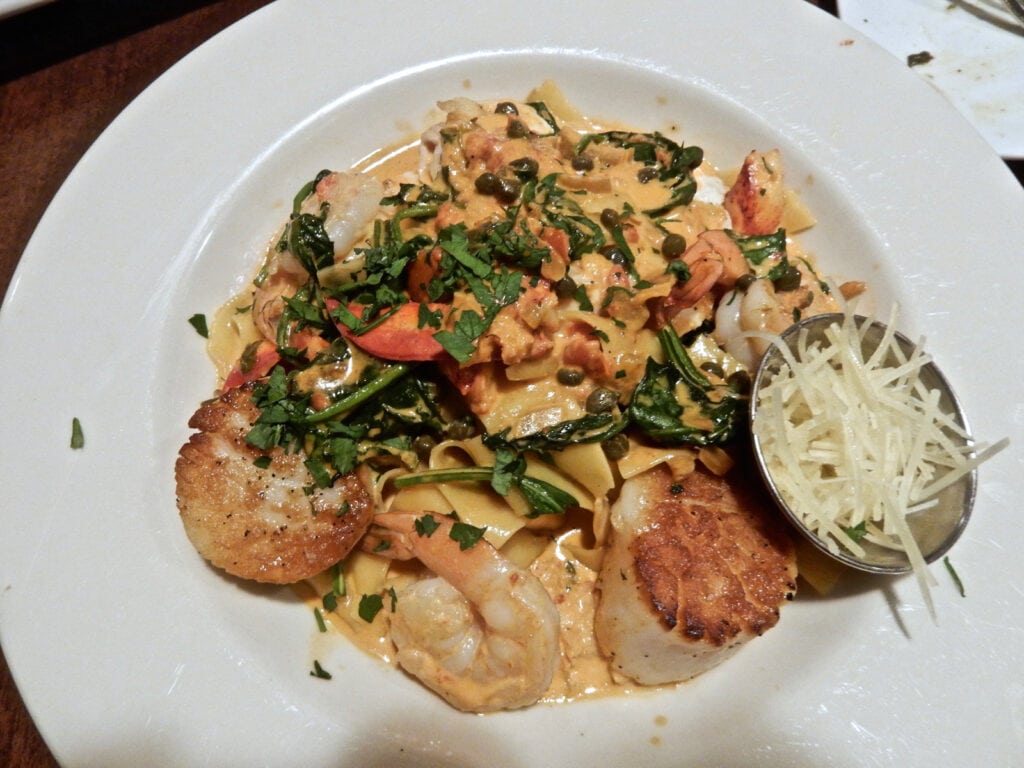 Yes, you are not on the coast. But this is Massachusetts – so get the delectable thick and creamy "Door Crasher New England Clam Chowder" ($6, $11) to start. I made a meal of that plus the amazing Flash-Fried Brussels Sprouts with Sweet and Spicy Maple Aioli and pungent Truffle Fries ($12). On a second night, the Seafood Pasta special blew me away with it toothsome sauce and overabundance of shellfish. Other diners were "mmm-ing" over the Mushroom Risotto, Champney's Fish and Chips ($18) and French Cut Chicken Breast ($29).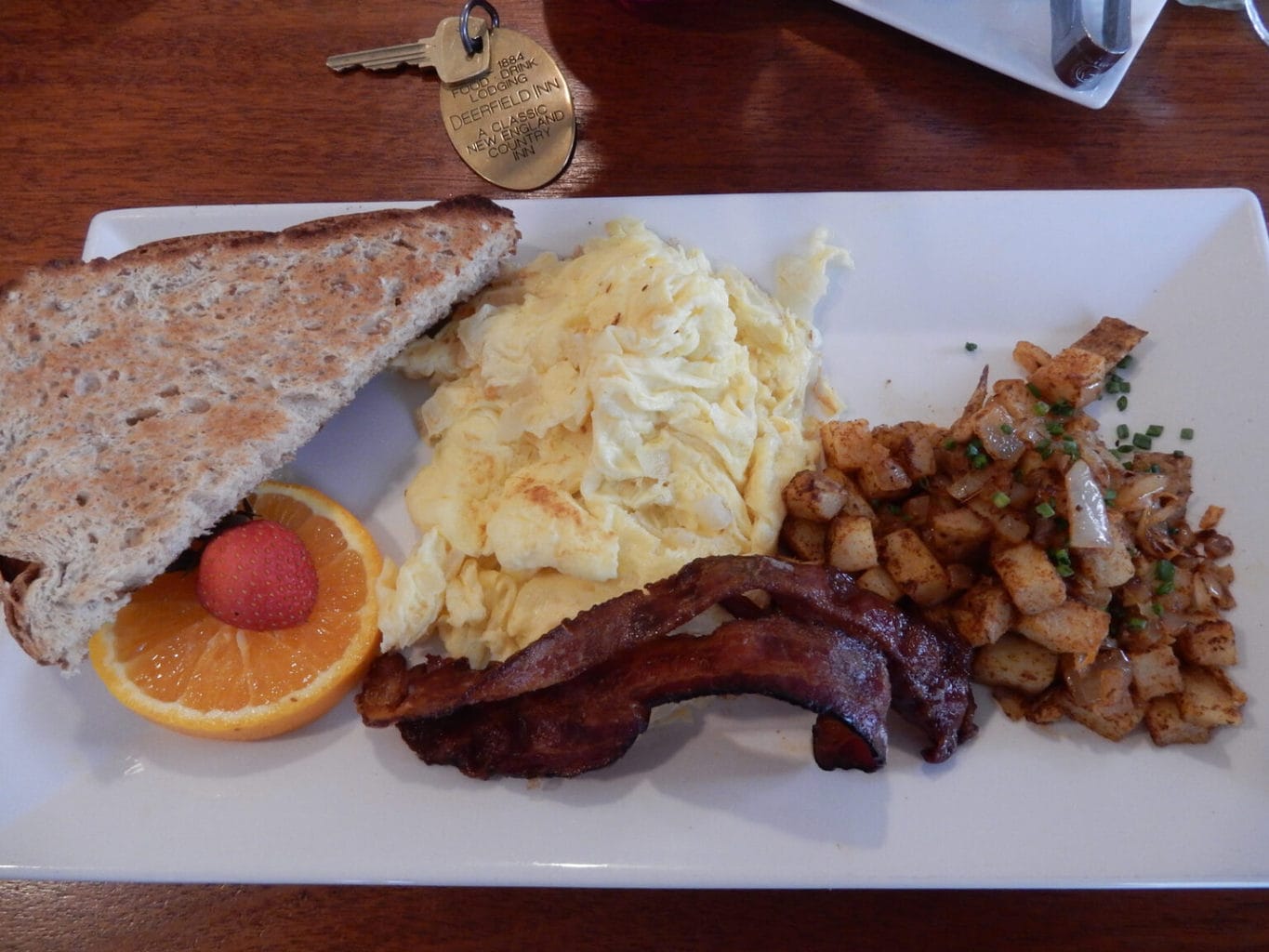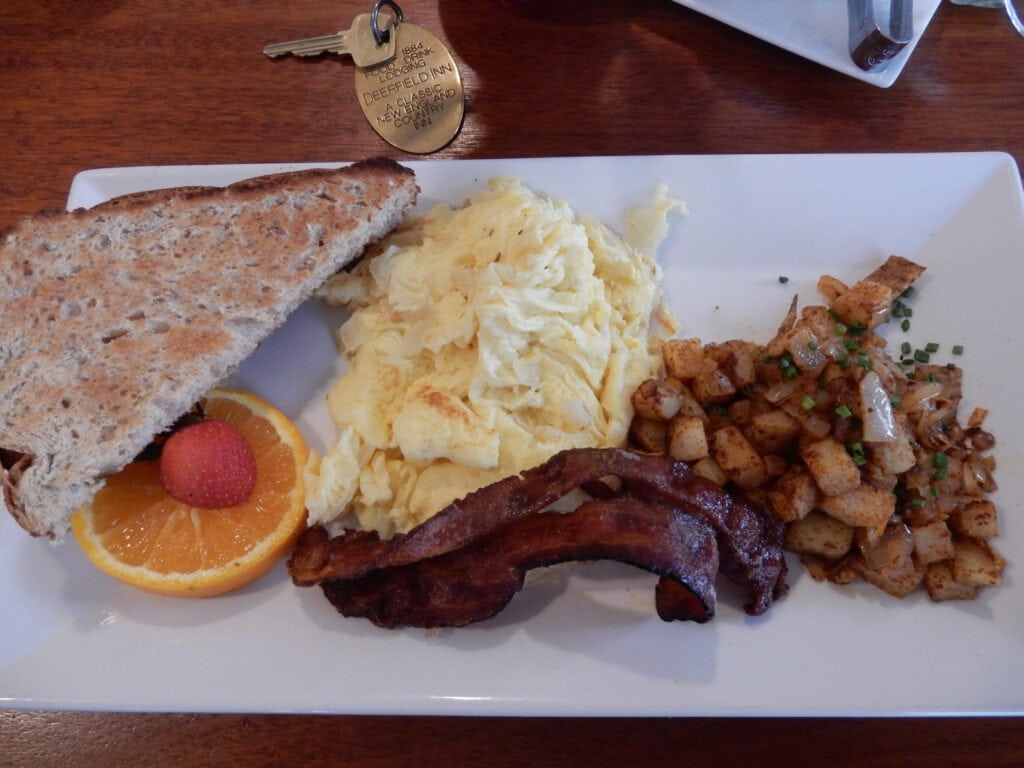 A cooked to order hot breakfast comes with the room. Whatever you ask for – eggs, potatoes, bacon – comes beautifully plated. Try the homemade raspberry jam from a farm up the road.
Rooms at Deerfield Inn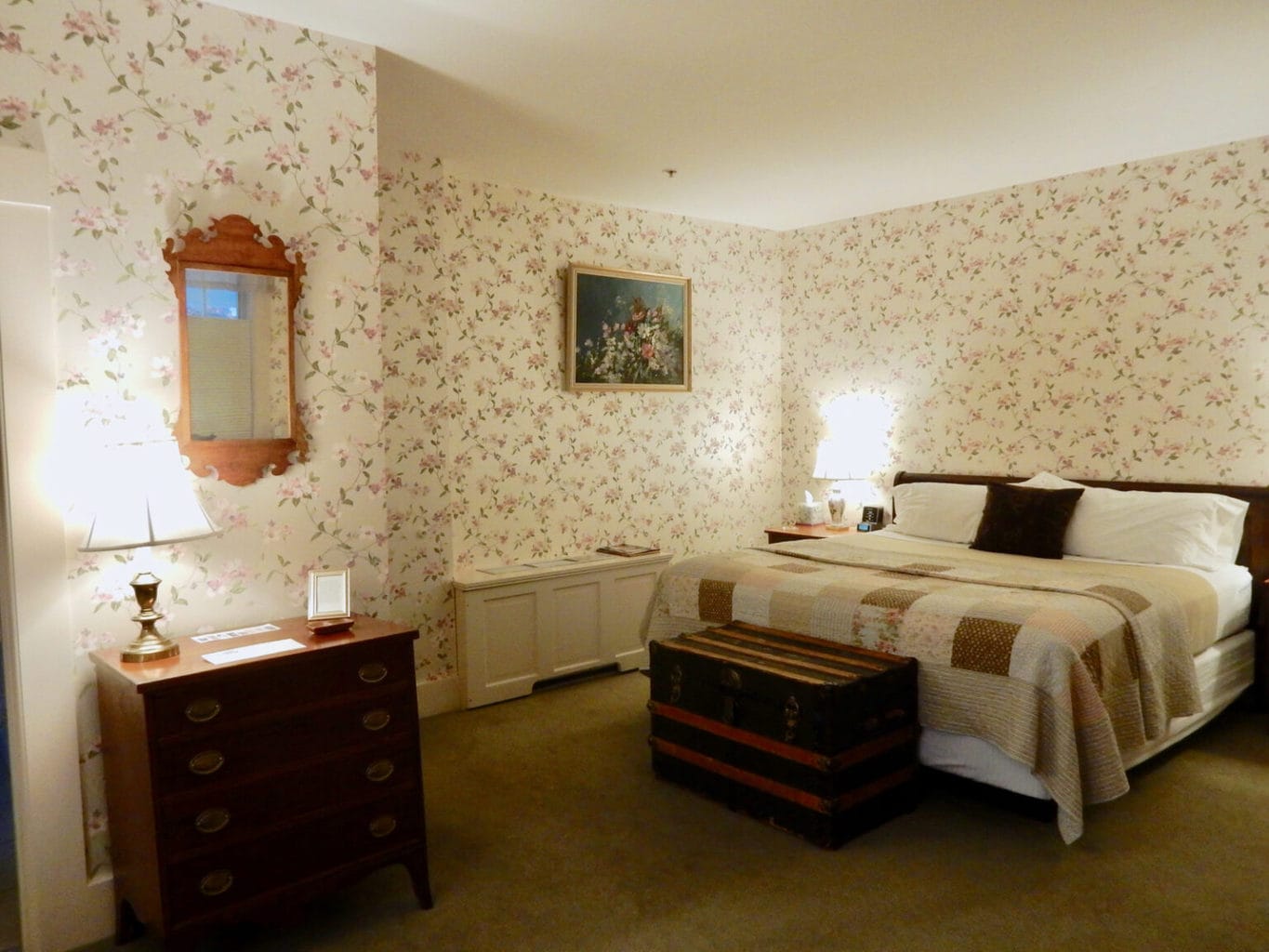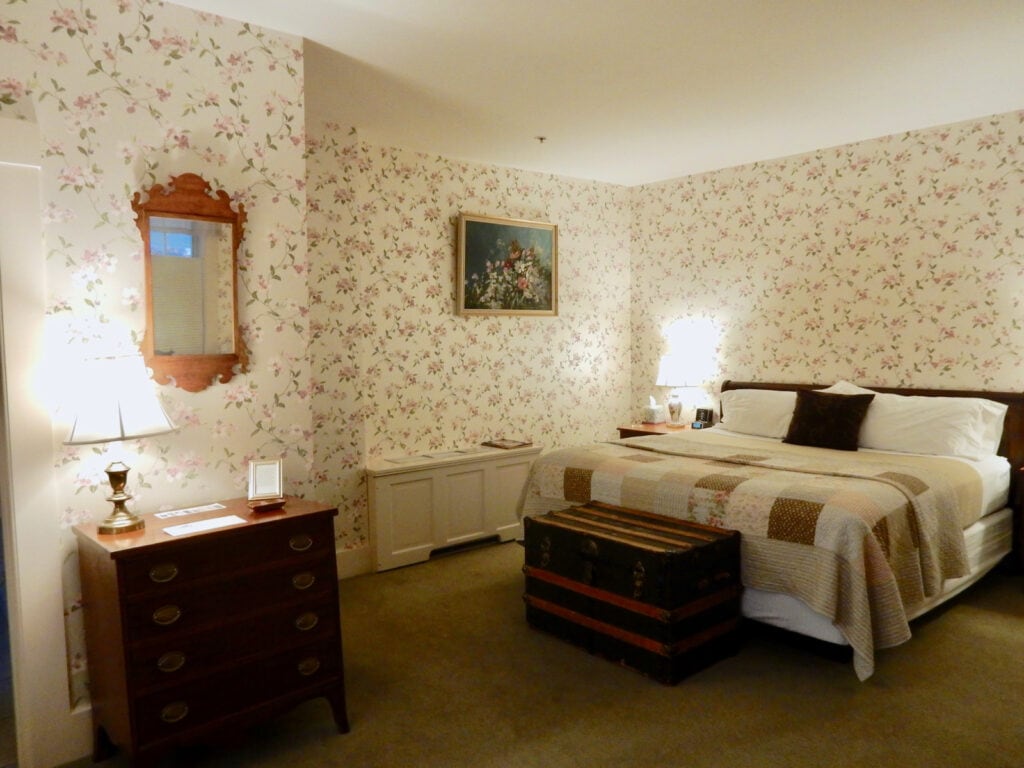 Rooms are Laura Ashley cozy – recalling the era of a simpler time (but with flat screen TVs). Floral wallpaper, tufted upholstered chairs, antique furniture, quilted bed coverings, cool, soft sheets: It's a New England aesthetic falling out of favor everywhere but in rural New England, and therein lies its appeal.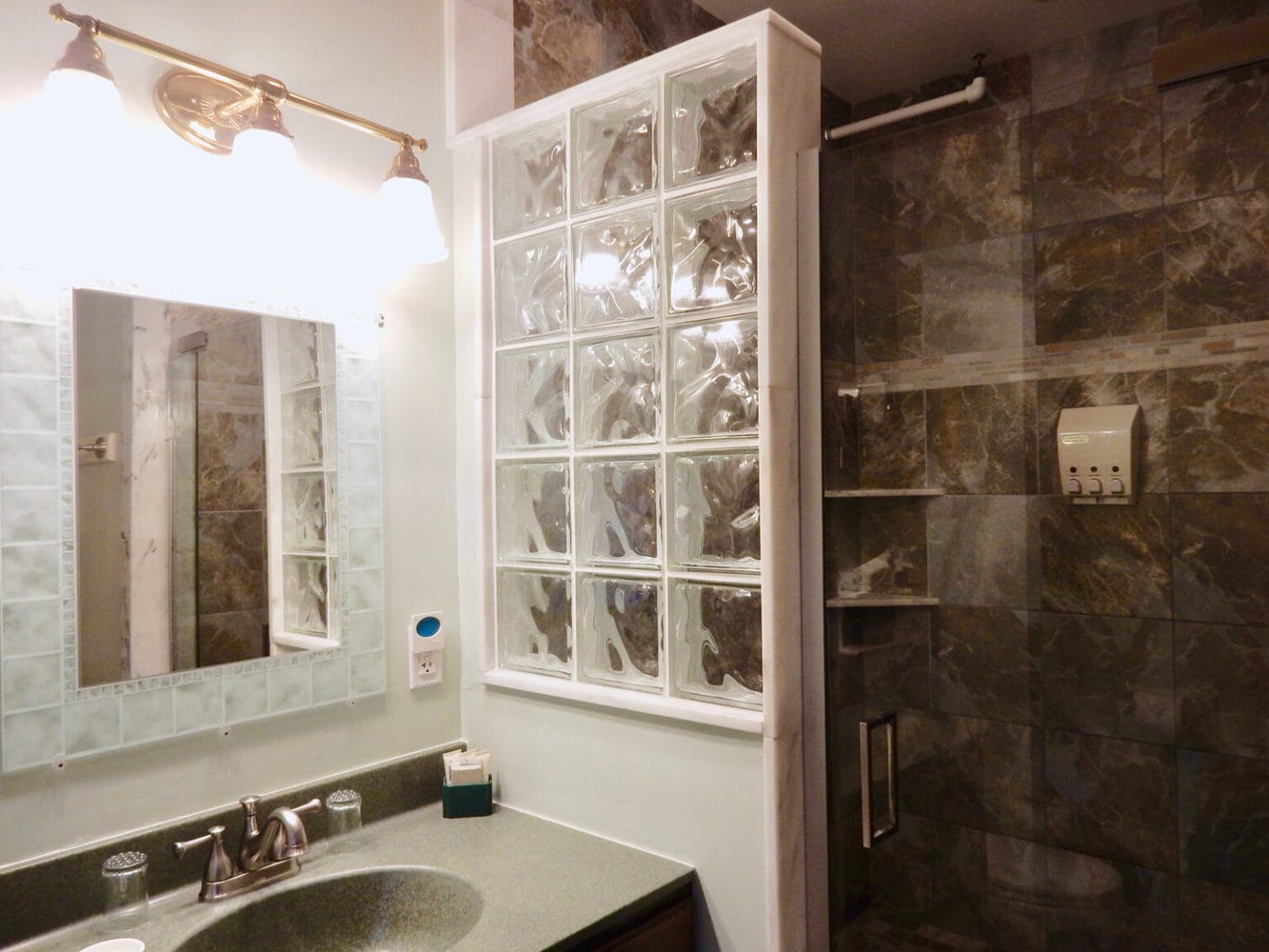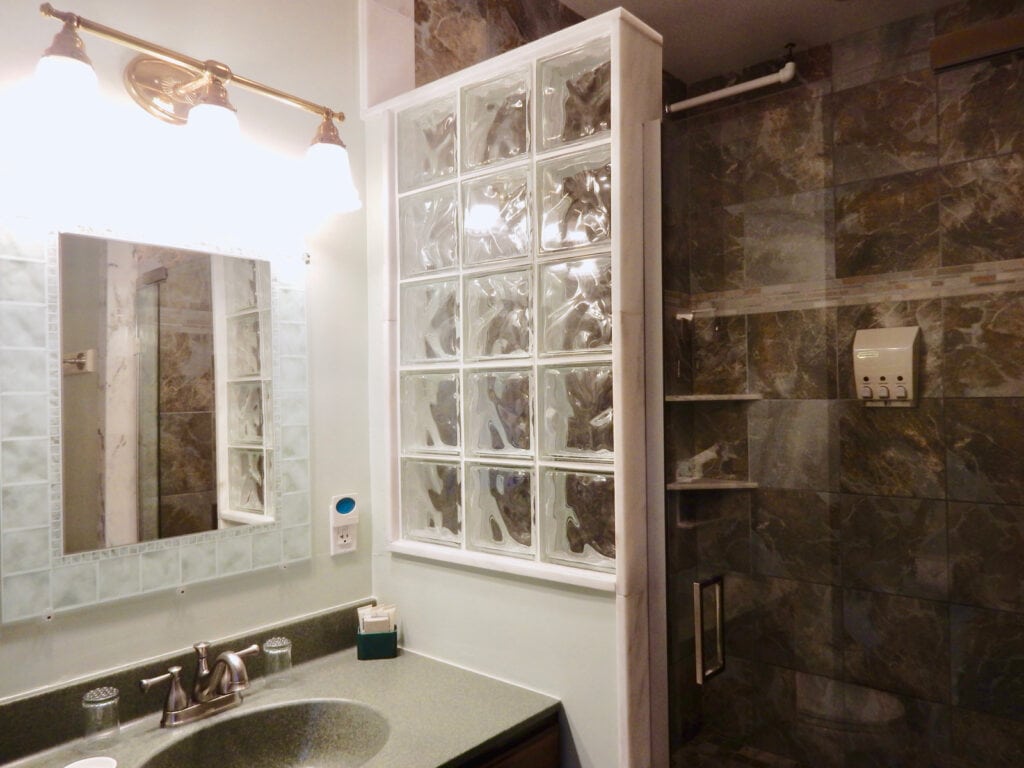 Bathrooms are large. My room (141 – Horatio Alger) features a large double shower with anachronistic (contemporary) grey tiles.
Just the Facts
Room rate start at $170 – $340 for suites per night and include made to order breakfast for 2, tea and cookies in the afternoon. FYI – WiFi, though free, is a bit spotty. Check website for off-season packages.