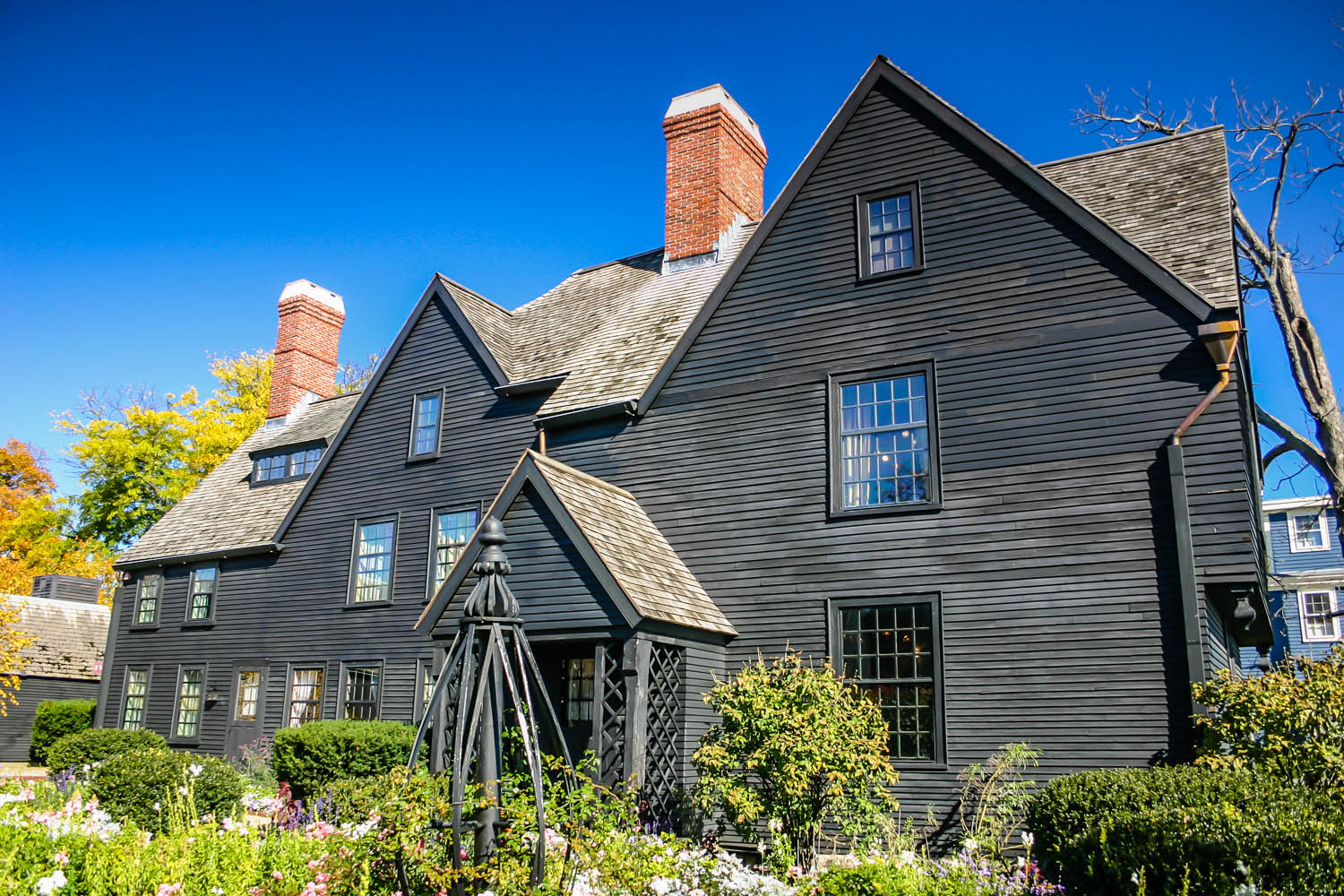 WHY GO?  Thought Salem was all about witches?  Make a beeline to the electrifying Peabody Essex Museum to discover that's just not so.  Though Salem, Massachusetts is most associated with the Witch Trials, you can spend a few days here without experiencing anything witch-related at all.  One of the nation's best – and dare we say quirkiest – museums, The Peabody Essex, should be your Stop #1. In the late 1700's, early 1800's Salem was the epicenter of the America/ China/India Spice Trade, and that history too often gets lost in Salem Witch Mania.  Also believe it or not, Salem, the former hotbed of joy-denying Puritanism, is becoming known for its locavore, sustainable, and yes, joyful farm-to-table cuisine; and we're not talking wing of bat and eye of newt. (Should you wish to satisfy your interest in the witchy side of Salem, check out this Getaway Mavens post).
Things To Do in Salem, MA
VISIT: Peabody Essex Museum (PEM). Heralded as one of the top 20 museum in the USA, the Peabody Essex is also the oldest continuously operating museum in the country with the nation's first collection of Asian Export artifacts, one of the best maritime collections and a top-ten children's interactive museum. Going through its third major expansion now, you can spend a weekend in a slew of galleries, participate in a selection of innovative programs, and only scratch the surface.  People move to Salem specifically because this museum is here.
But why Salem? Following Independence, American ships were barred from most European ports, necessitating more far-flung expeditions. Our young and intrepid citizenry set course for unexplored lands, leading to trade with China and India, and creating fortunes for many. In 1799 a group of young merchants and explorers met over drinks to discuss the establishment of a museum to showcase collected artifacts from their world travels. The original Greek Revival Mariner's Hall, built in 1825, still displays these early gleanings, and one of the most curious is a taxidermied penguin with a goose-long neck.  In the early 1800's, the taxidermist had never seen a penguin and assumed that the dead creature's neck had shrunk in transit – so he made adjustments based on the birds he did know.
PEM curators are masters of the obscure, and have put on display some incredible artifacts. Stare agog at a wedding dress made completely from shells and a shimmery gossamer Andalusian cape created out of sea-lion intestines. And do not leave before touring the Yin Yu Tang Chinese House – a two hundred fifty year old 16-room remote village family complex shipped stone by stone, carved wall by carved wall, numbered then rebuilt intact on PEM grounds just ten years ago.  Tues. – Sun. 10-5, $15.  It's an extra $5 with admission for a 30-min. self-guided tour of the Yin Yu Tang House.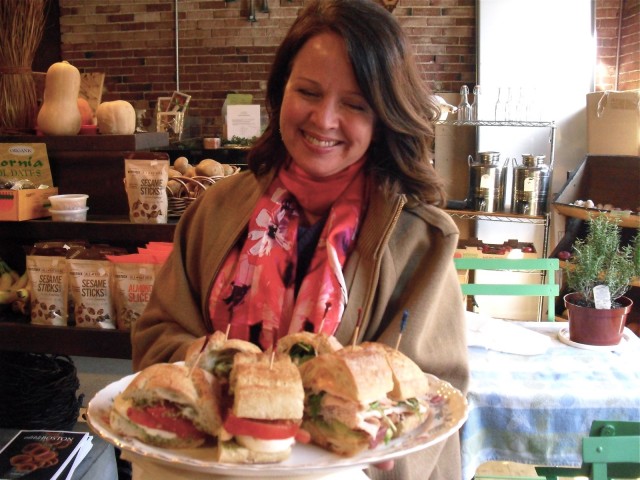 TOUR: Salem Food Tour. Yes, there is a food scene in Salem.  I was skeptical, too, but no more.  Karen Scalia, SAG Actor and foodie extraordinaire takes groups of up to 12 (8-10 is her "sweet spot") on a four-hour, five stop, eye-opening cultural, epicurean and historical walking tour of Salem. FYI – you will be well fed.  Start on Pickering Wharf, part of the Salem Maritime Historical Site, to learn about Salem's role in the Spice Trade and of course try a few said spices at David Bowie's spice store, The Pickle Pot, to wake up your senses.  (Yes, David Bowie, but not that one.) "Seventy five percent of what we taste is through the nose," Scalia states, as she opens the door to AromaSanctum Perfumes where guests are encouraged to sniff apothecary bottles filled with musks, florals and undetermined scents. Next onto some of Scalia's favorite restaurants, visits with chefs, and a kitchen tour and quick cooking class. According to a certain review site that Will Not Be Named, this is Salem's Number One Attraction, so book early.  Call or refer to website  for reservations and rates.
VISIT: House of the Seven Gables. Nathaniel Hawthorne did not live here, but he visited his cousin who did, and this informed his classic book, The House of the Seven Gables.  Hawthorne's home (from birth to 4 years old) was originally down the street but transported to Seven Gables property as part of the museum complex. Kids love the secret staircase, and literary types might enjoy a bit of Hathorne Witch Trial history.
TOUR: Harbor Sweets Factory Tour. Come to Harbor Sweets, home of the original "Sweet Sloop" – and get a gander at how this specialty chocolate factory enrobes triangles of decadent butter crunch in white chocolate then hand dips each in dark chocolate and nuts.  Don a hair net and watch ironically svelte employees mold, dip and wrap each piece. Known for its unique packaging and custom candies, Harbor Sweets has a very loyal customer base, though I'd wager most have never been here.  Come for a Factory Tour, savor a free sample, and you may walk out a loyal customer too. Prices are reasonable for hand-crafted chocolates; Sweet Sloops, 24 for $19.50, Sand Dollars, 10 for $19.50, Sweet Shells, 20 for $19.50. Tues or Thurs at 11am, Shop open every day including weekends.
SHOP: Peabody Essex Museum Store. Huge, colorful, creative and magnificently "curated", you'll find everything from jewelry to books, clothing, home goods and accessories at reasonable prices.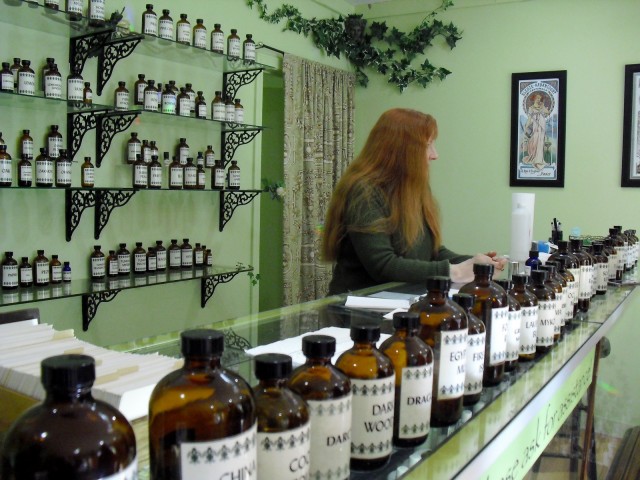 SHOP: Aromasanctum Perfumes.  Essential oil fragrances like "Pirate" and "Celestial Smoke" and an infinite number of others (custom blended) cost $28 per ¼ oz (lasts a year) or $45 for a scent made just for you.
PICNIC: Milk and Honey Green Grocer, Salem Wine Imports. There are plenty of green spaces in Salem to set out a picnic, and the best purveyors of sandwiches and wine are right next door to each other.  Slow-roasted (read; unprocessed) meats and fresh-as-just-picked produce form delectable baguette sandwiches at Milk and Honey, a "small Whole Foods," green grocer. Pick some up along with cheeses and other prepared foods, then head next door to Salem Wine Imports – a little slice of Italy. Owner Eric Olson loves recommending the fruit of Mom and Pop vineyards.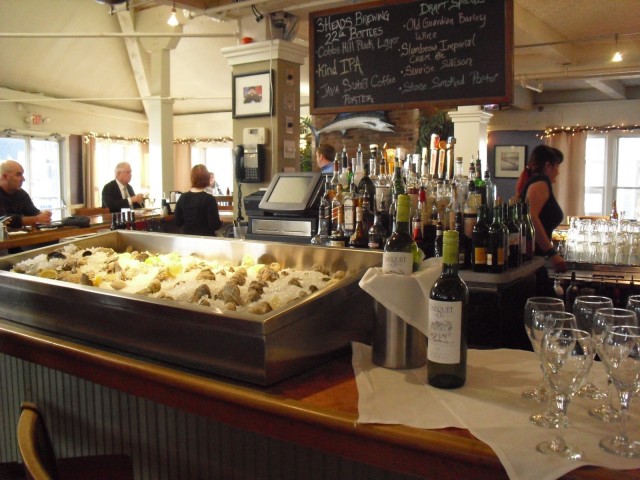 Where To Eat in Salem, MA
EAT: Finz.  Oyster-lovers will adore "Oh So Hip Seafood " Finz.  Select from and extensive oyster menu (85% come post haste from Cape Cod) and get them naked (6 for $11.99) doused in wasabi and Stoli (6 for $14.99) or fried ($13.99).  Follow up with the signature Deconstructed Tuna Sushi entrée ($24.99) or top seller Tequila-Lime Enchiladas ($15.99).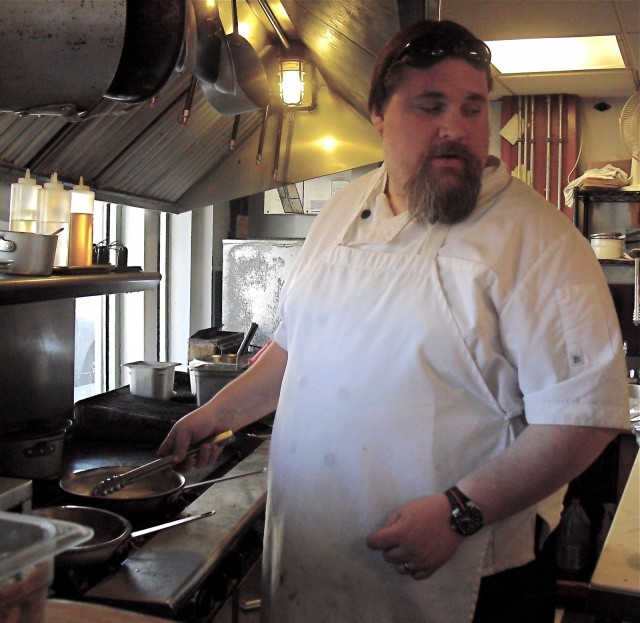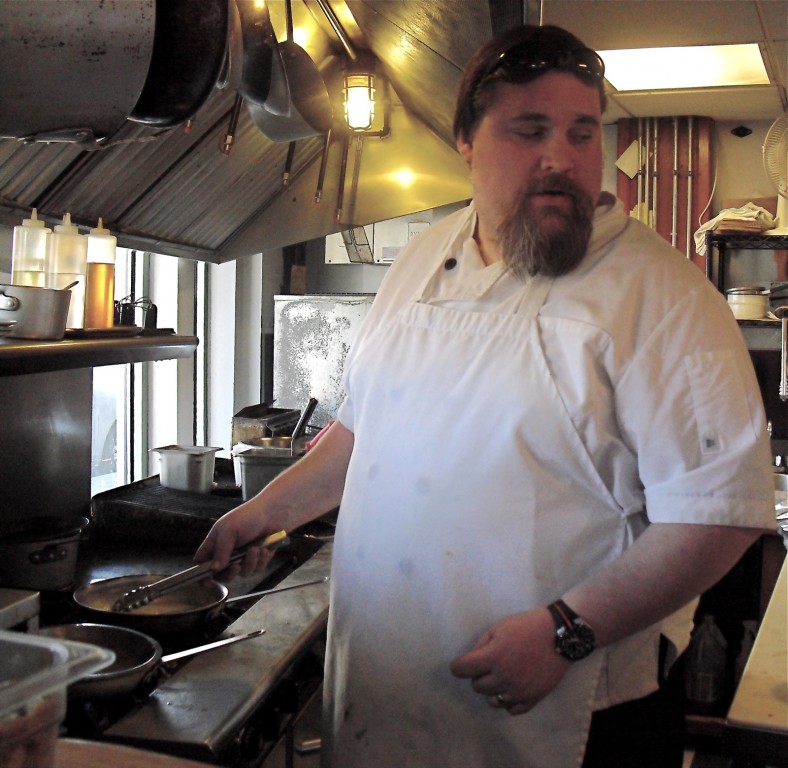 EAT: Scratch Kitchen. Don't let the casual coffee shop décor fool you.  This is serious foodie territory. Bill Fogarty, the Paul Prudhomme-girthed chef/owner sprinkles bacon dust on French Fries (he's "big on the three B's – Bacon, Butter and Beer"), adds nuggets of pork to his mussel broth, sources from attributed local farms, and cooks, New Orleans style, in a window so that passers by may watch. You can be sure everything set before you is farm-fresh and baconlicious.  Given his predilection for pig (signature pulled pork, $9.50), Fogarty also serves up an amazingly toothsome veggie Black Bean Burger ($8.50).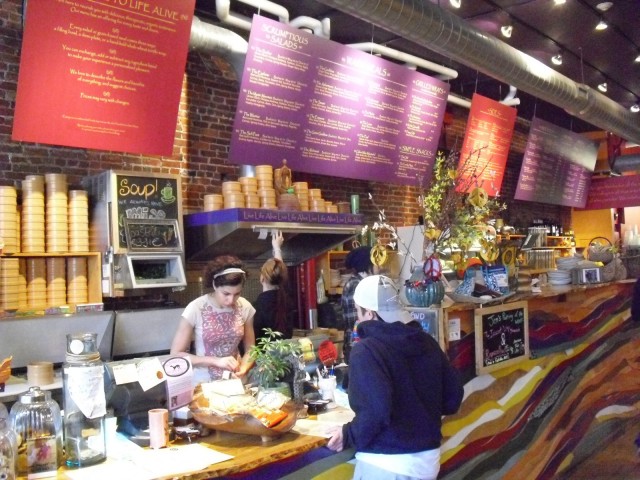 EAT: Life Alive.  Owners of this crunchy kale and granola fast-real-food café want to "connect you to where your food comes from" and  "put you in touch with your senses."  They achieve this brilliantly through bowls of vibrantly hued raw or blanched veggies that come to your table within four minutes.  Signature dish, The Goddess (bowl, $8.55), with Ginger Nama Soya sauce, is a satisfying, healthful combination of colors, flavors and textures – enhancing Mother Nature just a tad.
EAT: Capt's Waterfront Grill. A recent change in ownership freshened up this waterfront restaurant and its menu.  Now, the chic Captain Salad comes garden-fresh, encased in a sliced cucumber shell ($7.99); beautiful to look at, better to eat. Try the signature "Charcoal Steamed Lobster," split, stuffed with herbs, wrapped in foil and placed on coals.  Break into it without getting splashed by hot water and enjoy its unadulterated taste (1 ½ lb $29.99). If you just want to enjoy a 44 oz specialty martini ($21.99, for two or three people) on the deck, that's OK, too.
EAT: 62 Restaurant. If you're looking for spaghetti and meatballs, look elsewhere.  This "Modern Italian Trattoria" rolls out around twenty five pounds of fresh pasta every day, and what you will find are excellent dishes like Handkerchief Whole Wheat Pasta with Sautéed Asparagus, Ricotta, Toasted Breadcrumbs in Shallot Vinaigrette ($12 for half portion, $24 entree).
EAT/LOCAL JOINT: Comida Mexican Taqueria. Owners grow their own ingredients for homemade salsas at this tiny popular Mexican taccoria.
EAT/LOCAL HANGOUT: Red's Sandwich Shop.  Once the 1698 London Coffee House, a Patriot meeting place prior to the Revolution, it's now called Red's and serves up fluffy omelets and $6.95 lunch specials (like Shrimp Scampi) diner style.
Where To Stay in Salem, MA
STAY: Hawthorne Hotel.  Money was raised by Public Stock Offering in 1925 to build lodging in Salem upscale enough to entertain clients of the Hy-Grade Electric Co. (which became Sylvania), and thus was born the Hawthorne Hotel, now a member of Historic Hotels of America. You'll find brass chandeliers, flat screen TV's and luxury-level bedding in antique-filled rooms. In the morning, soft classical music plays while you sip coffee on overstuffed lobby chairs.  It's so grandeur-of-a-time, you may be surprised to find that the Hawthorne was one of the first hotels to have a blog, and has 4,500 Facebook fans (and growing).  This is partly due to the fact that it is a pet-friendly hotel; monkeys, dogs, and even a box turtle have checked in. $140-$350 (suite) per night includes coffee in lobby, free parking, free wi-fi.
STAY: Salem Waterfront Hotel.  Salem's newest full service hotel and marina, rooms are large, modern and nautical chic. $160-$220 per night includes free parking, free wi-fi.
Easy Getaway from: Boston (22 miles); Albany, NY (190 miles); New York City (230 miles.)