These lesser known New York attractions and tours might stump some readers. Y'all most likely know about Niagara Falls. But did you know about the concentration of spectacular waterfalls in New York's Fingerlakes? Or that the Erie Canal once ran right through downtown Syracuse? Or that there's a museum devoted to toys and play, another to Comedy greats? Discover all these and more on this list of quirky, lesser known New York State tours and attractions. Read on.
Lesser Known New York State Tours and Attractions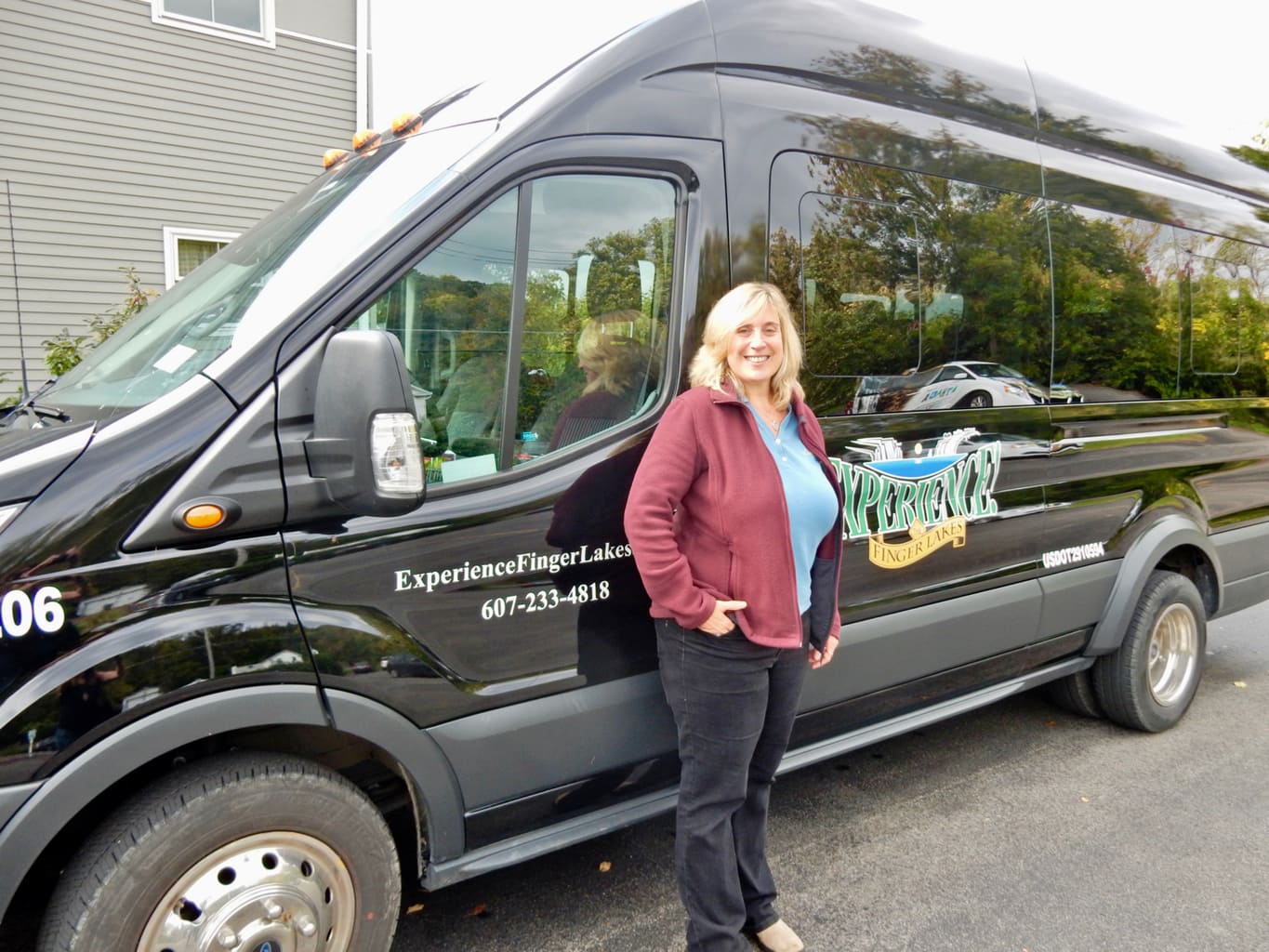 Tour the Finger Lakes and visit lesser known New York waterfalls in comfort with Experience! the Finger Lakes
Offering the most popular vineyard and waterfall van tours in the area, Experience the Finger Lakes! has some pretty serious wine knowledge cred. Laura Winter Falk – who owns the tour company with her husband Alan – is a certified Sommelier. She and other trained guides drive guests around all of the Finger Lakes in posh 14-seat vans stocked with snacks and water bottles. Although the majority of requested full day tours are "wine related," EFL also offers hidden waterfall tours, guided hikes, and interpretive walks as well.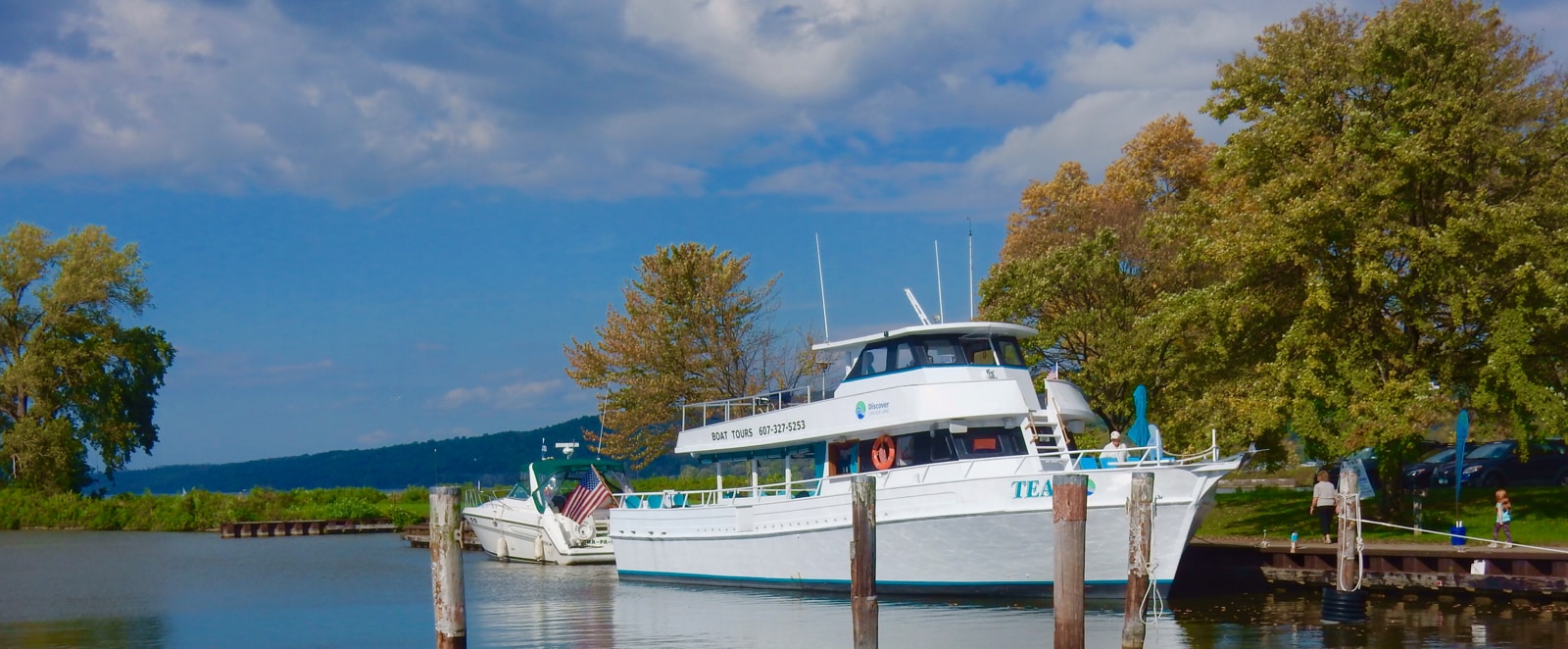 Also in Ithaca, Imagine you're a 19th century summer resident on a Discover Cayuga Lake Boat Tour
On your two hour narrated tour six miles up and back on the 39 mile long Cayuga Lake, try to imagine it's the late 1800's, and this is just one of the 17 passenger ferries plying the water, transporting summer residents to their waterfront cottages. Back then, though horse and buggies trudged the dirt roads that ringed the Lake, steamships were the most efficient and comfortable option.
Just outside of Ithaca, Birdwatchers love the Cornell Lab of Ornithology at Sapsucker Woods Sanctuary
You just might misconstrue the Lab of Ornithology as a bland science building. But, it's a thrilling, often overlooked lesser known New York attraction about five miles from campus and town. Yes, Cornell Undergrads and Graduate School students do research here. But the public is welcome on the grounds of this 400 acre nature sanctuary with open arms and a knowledgeable staff.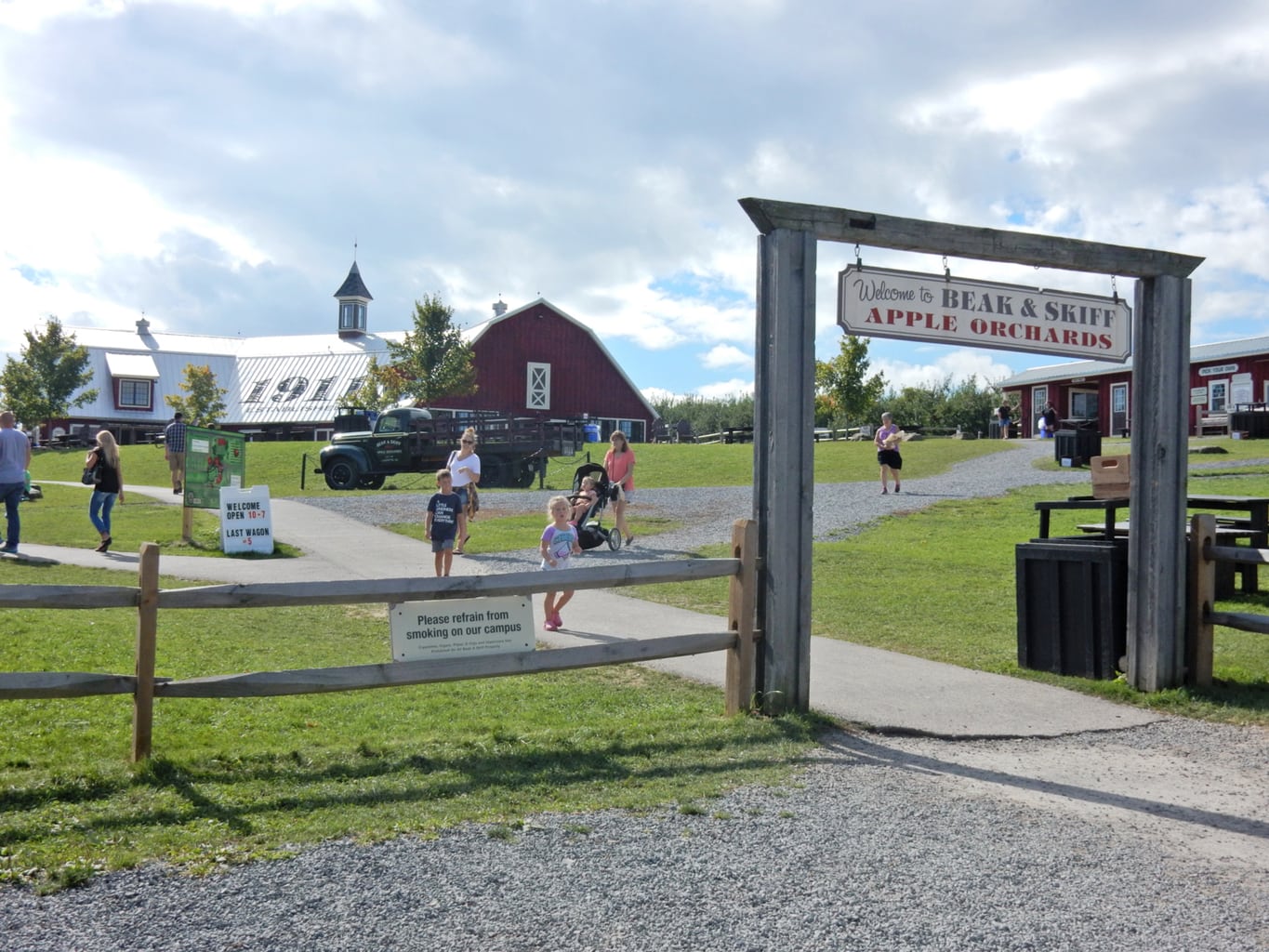 Beak and Skiff Orchards, near Syracuse NY is one of America's Top Family Orchards
Families flock to Beak & Skiff each fall for "Pick Your Own Apples," an annual tradition for many around here. Fifth Generation, Eddie Brennan (whose mother, Debbie, is a Skiff), now manages the 1911 Distillery and Cidery, and has his eyes trained on a wedding business and upgrading the 1911 Store and Tasting Room for year round events.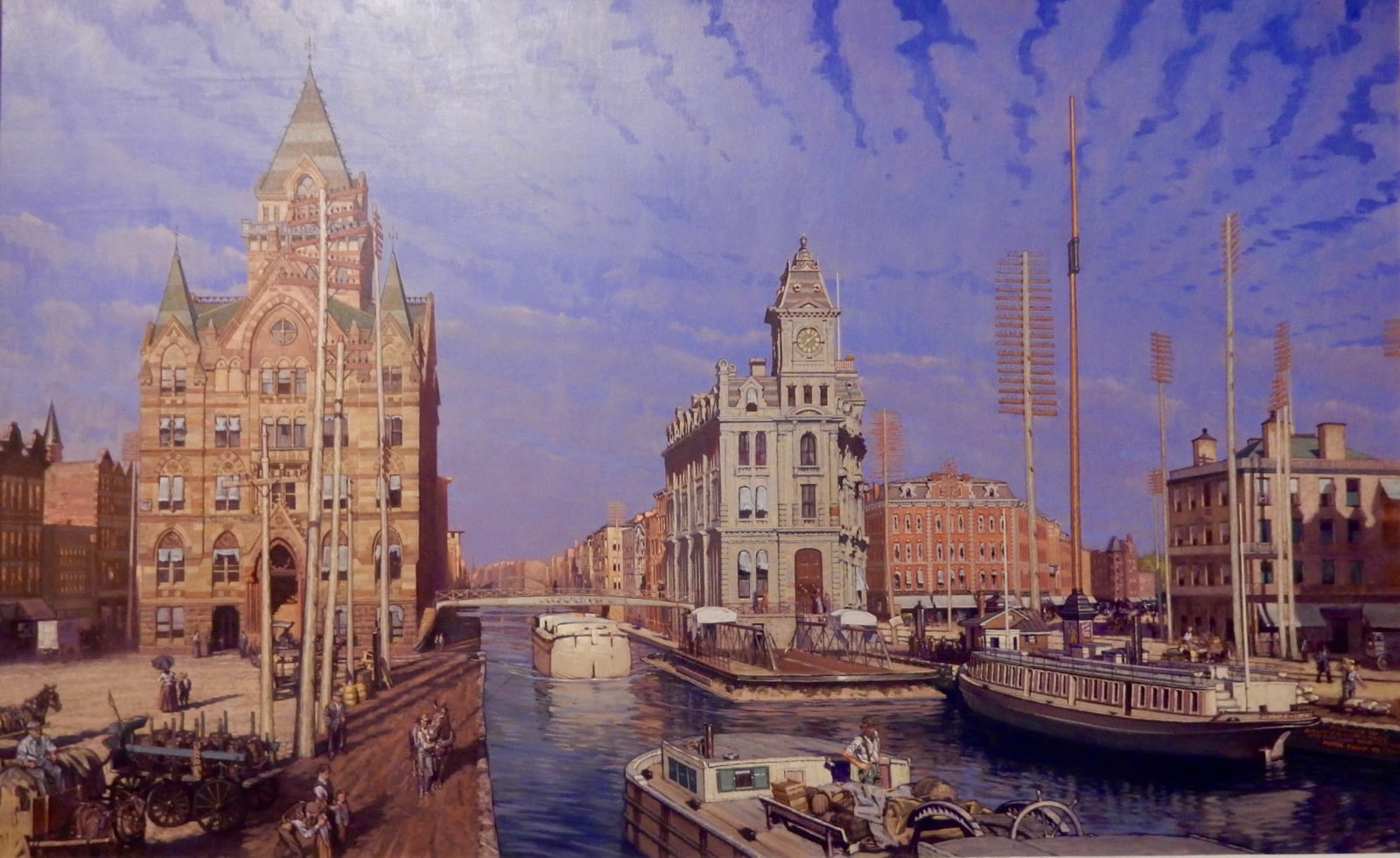 The Erie Canal once ran right through the center of downtown Syracuse, NY as you'll learn at the Erie Canal Museum
The older part of the Erie Canal Museum was, in 1850, the Weighlock Building – where canal boats were weighed for tolls, like semi-tractor trucks are today. It stands as the last remaining canal boat weigh station in America. Since the museum first opened in 1962, it doubled in size with a new 2016 first floor exhibit showcasing "functional interactives" (read: phone stations where you can listen to stories) amid text panels and artifacts.
Discover the indigenous Nation that taught Ben Franklin about democracy and peacekeeping at the Ska.Nonh Great Law of Peace Center, a Haudenosaunee (Iroquois) Heritage site near Syracuse – a lesser known New York attraction
Franklin was inspired by the way the five nations of the Haudenosaunee made treaties with each other and with the Europeans.

Meet the American suffragist who was too "radical" for even Susan B. Anthony and Elizabeth Cady Stanton at the Matilda Joslyn Gage Foundation Center and Museum
Gage was the inspiration for Dorothy in the Wizard of Oz, and was also one of the three founders of the National Women's Suffrage Association (NWSA) with Susan B. Anthony and Elizabeth Cady Stanton, yet we never hear of Gage today. Learn why at this lesser known New York State attraction.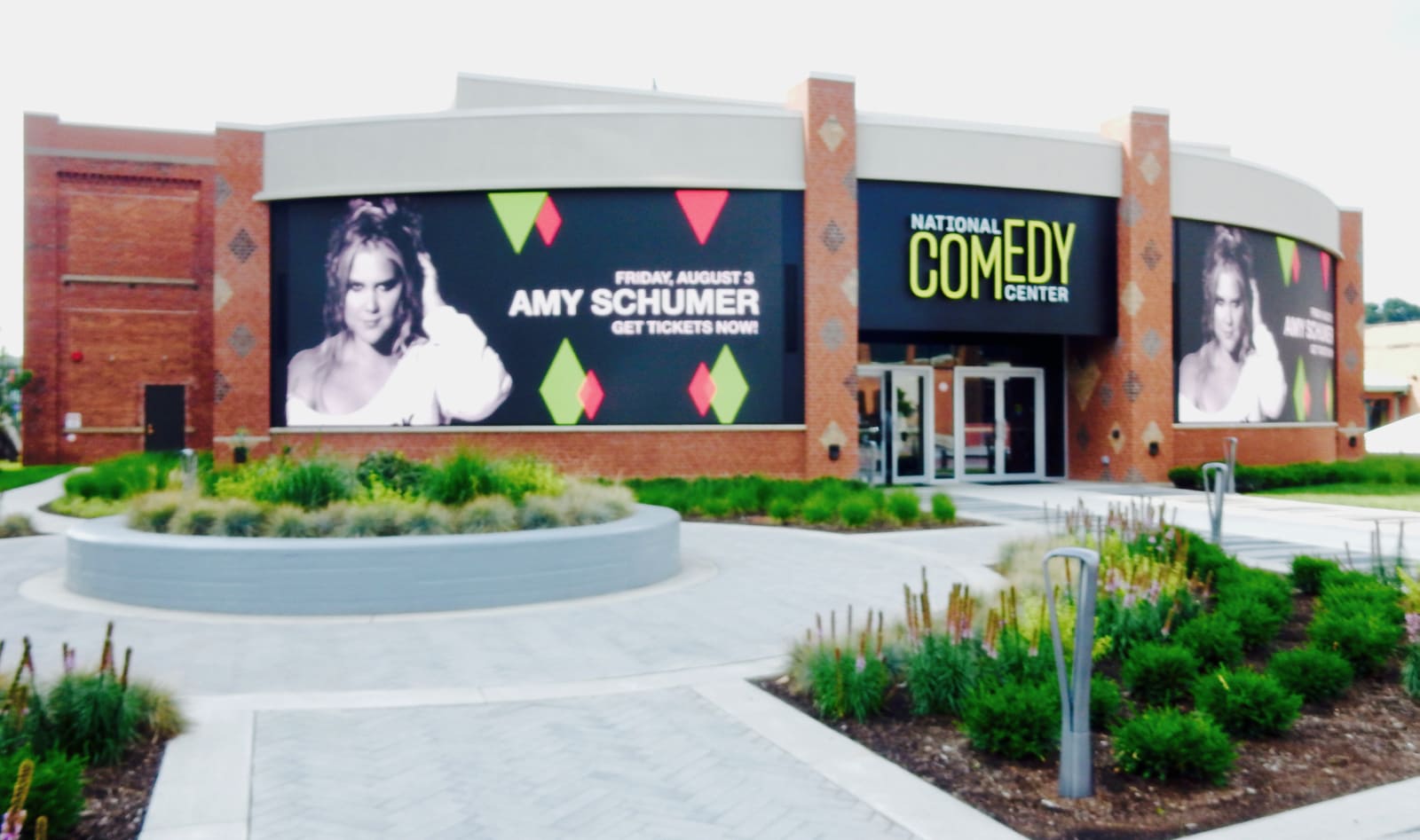 Have a laugh – or a million – at the new National Comedy Center in Jamestown NY
This zingy, incredibly interactive 50-exhibit museum is an outgrowth of the annual Lucille Ball Comedy Festival, in Ball's hometown. The daffy but shrewd businesswomen, Ms. Ball, didn't want a shrine to her alone – she preferred that her hometown be a destination for comedy as a whole. And, so it was. And it's phenomenal.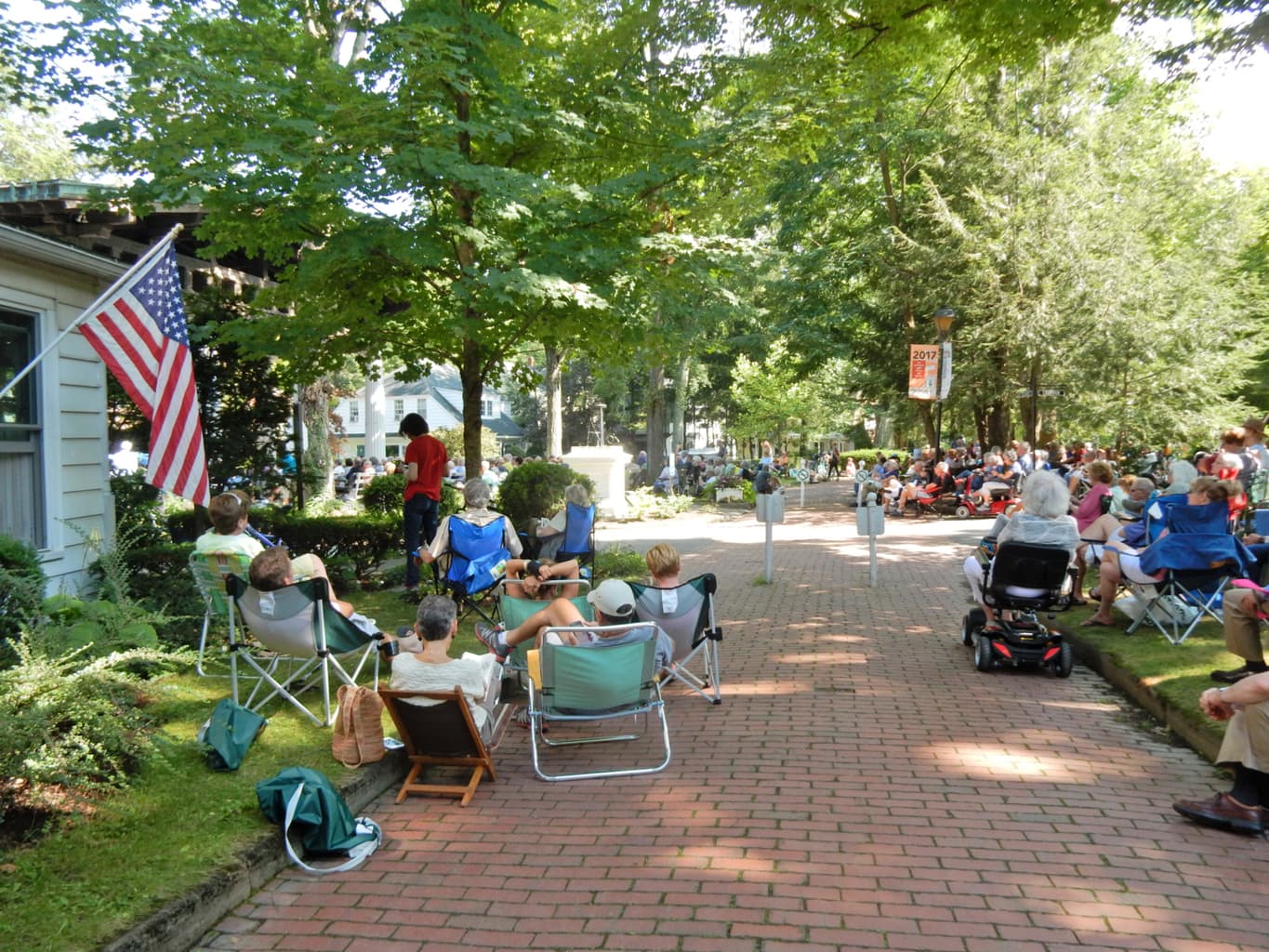 Chautauqua (20 minute drive from Jamestown) was founded in 1874 as a retreat from "everyday life" for Methodist Sunday School teachers on the pristine Lake Chautauqua in the Western NY wilderness. Since then, this 9-week-long summer learning/recreational village has grown into a multi-faith lakefront resort.
The list of attractions runs long: with fine and performing arts, classical and rock concerts, lectures by stellar politicians, scientists, academics, religious figures, and visionaries, movies, golf (two 18-hole courses), sailing, tennis, fitness centers, two beaches, and so much more. It is, as those involved say, "a festival for the mind, body and spirit."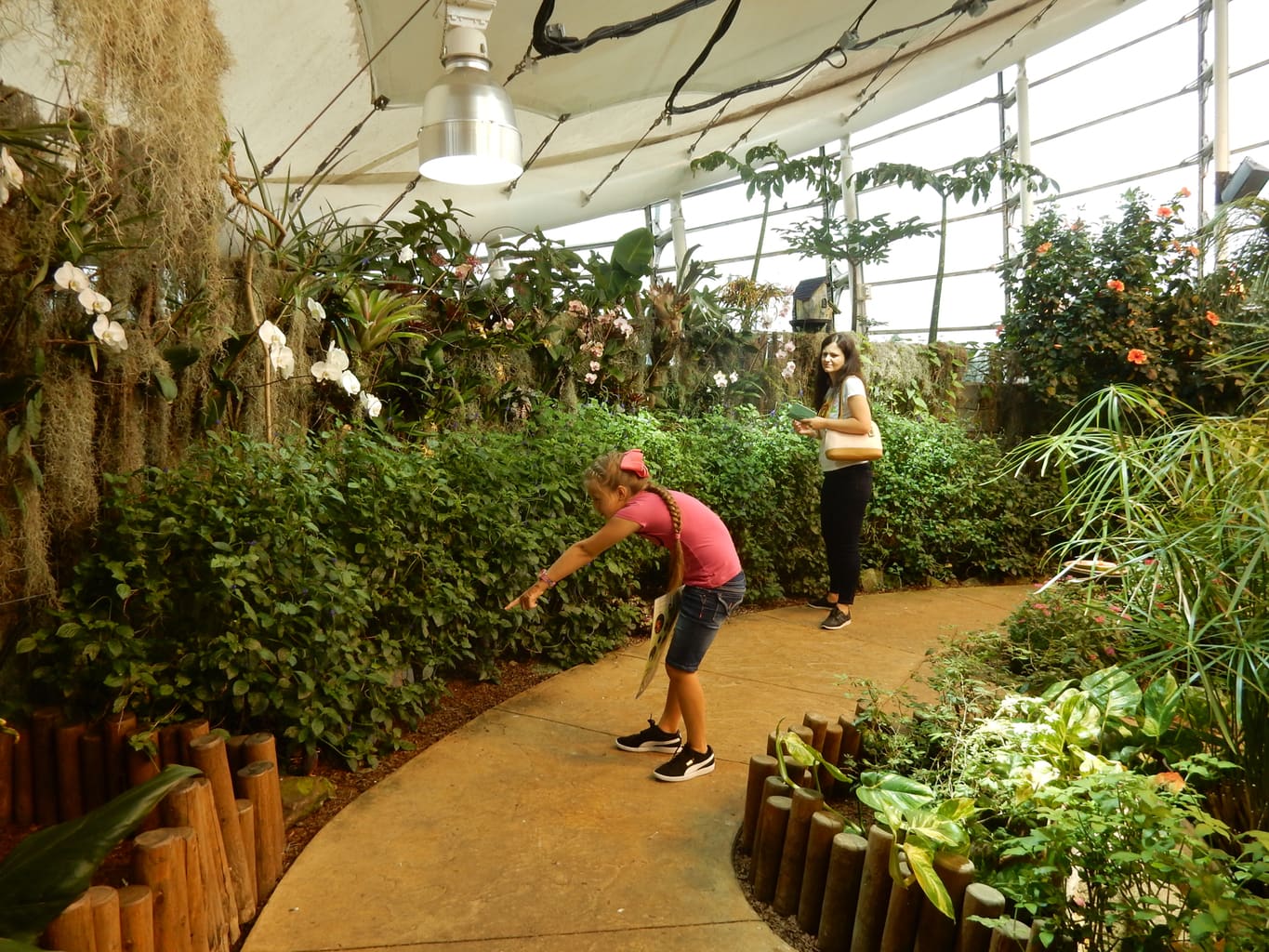 You'll have tons of fun at the Strong Museum of Play in Rochester NY
This humongous (285,000 sq ft.) temple of toys sprang from the toy chest of buggy whip company heiress, Margaret Strong, in 1968. Needless to say, the Strong Museum, opened to the public in 1982, is "family friendly." But it also transports adults back to childhood, with cherished playthings of yore that spark conversations between parents and children.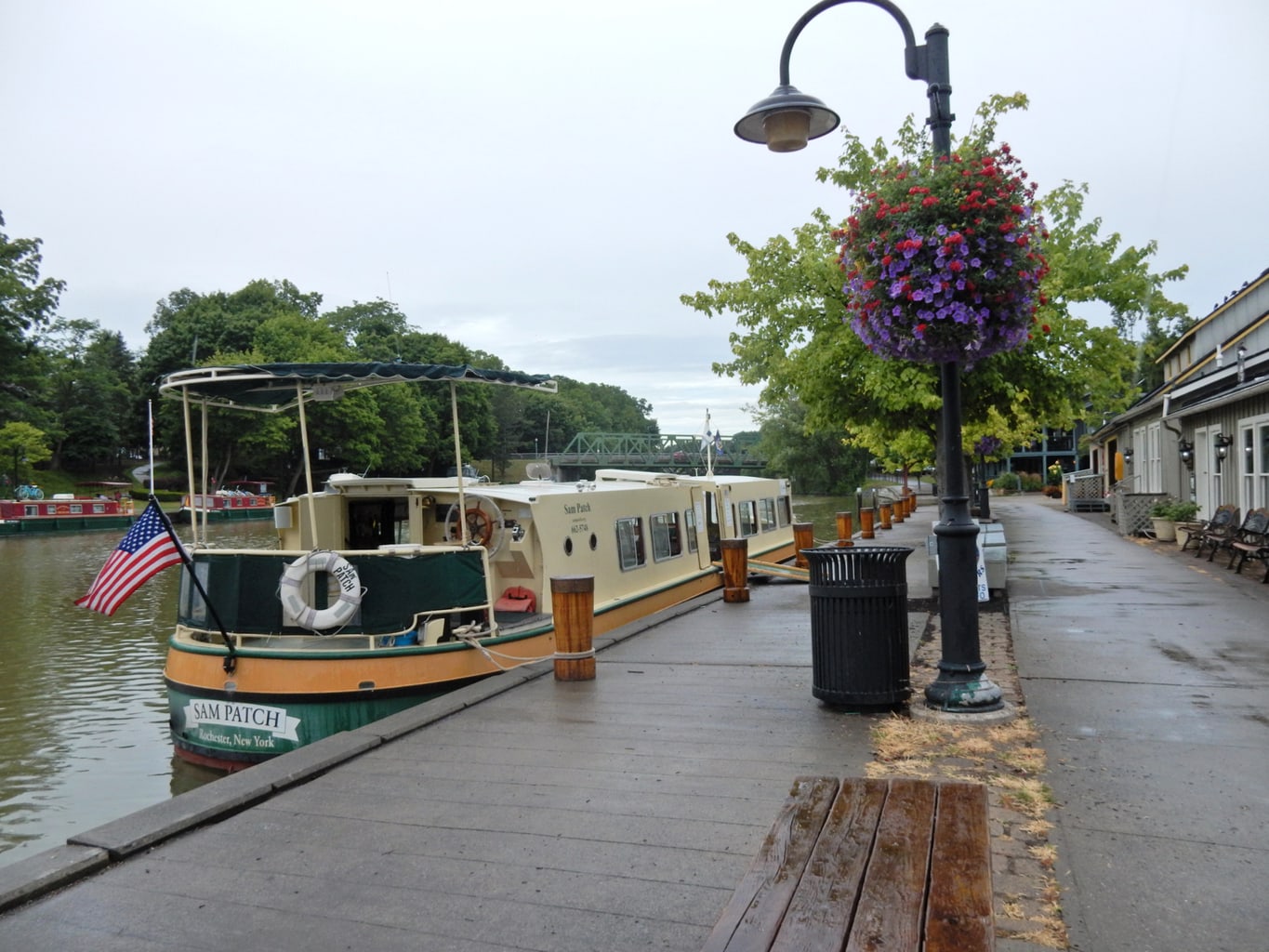 Learn all about the Erie Canal, and experience a lock on Sam Patch Canal Boat near Rochester
The Erie Canal, declared a National Heritage Corridor, was built starting in 1817 to transport goods from the Atlantic Ocean to the Great Lakes. But it became nearly obsolete when completed in 1825. Travel a few miles of the originally 40 ft wide, 4 ft deep 323 mile long canal – and into one of the locks that allowed early freighters to navigate these waters on this eye-opening tour. "NY is not flat, and boats don't like going downhill," our guide quipped. "The level change from one end to the other is the height of a 50 story building."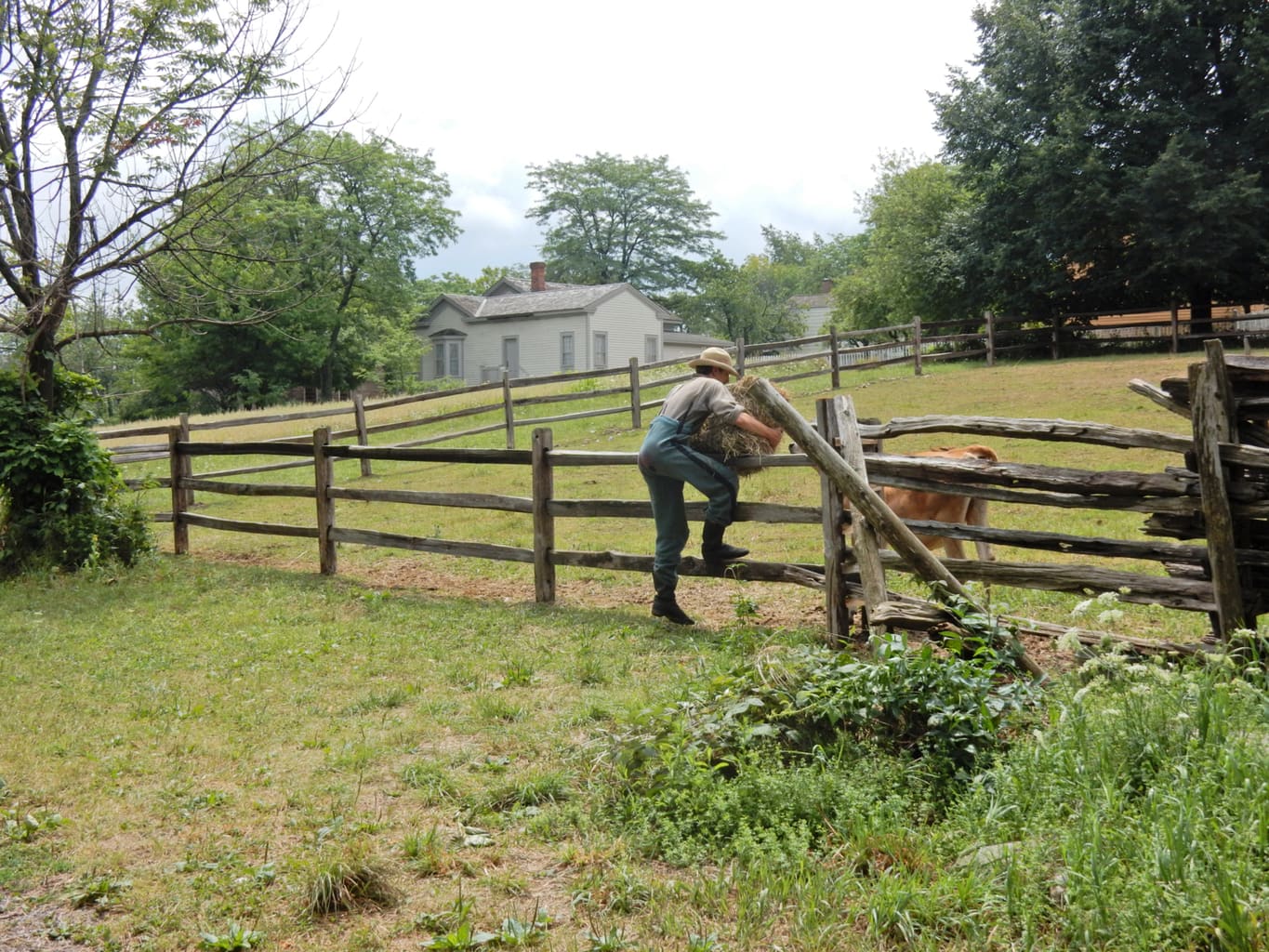 Explore the historic buildings of Genesee Country Village and Museum, a lesser known New York State attraction near Rochester NY
Genesee County Village is the third largest living history museum in the USA (in number of historic buildings, after Williamsburg and Greenfield Village). If you want to explore all 68 pedigreed historic buildings (one, the boyhood home of George Eastman) on 20 acres, come mid-May to Mid October, when costumed docents bustle around, tending to the duties of a working 19th century village.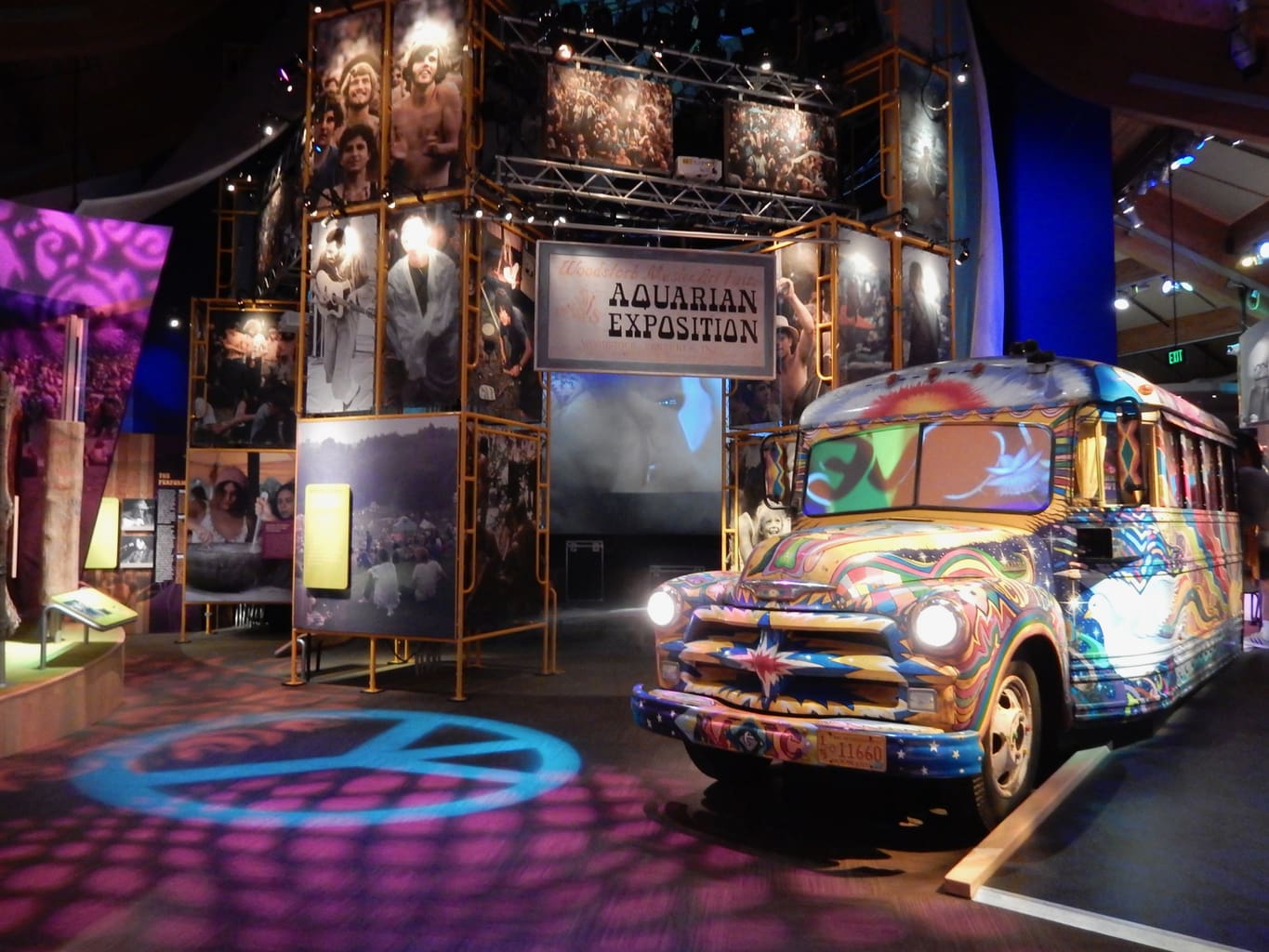 Celebrate Woodstock at Bethel Woods Center for the Arts in Sullivan County NY
Can you believe that the Woodstock Music Festival took place over 50 years ago? In 1969? As a lesser known New York attraction, the name "Bethel Woods" might not ring a bell. But this was Yasgur's Farm! It's now a fantastically moving museum and once-again live music venue. Bethel Woods is hallowed ground and a touchstone for Boomers who lived through the 60's. And also for youngsters intrigued by that era.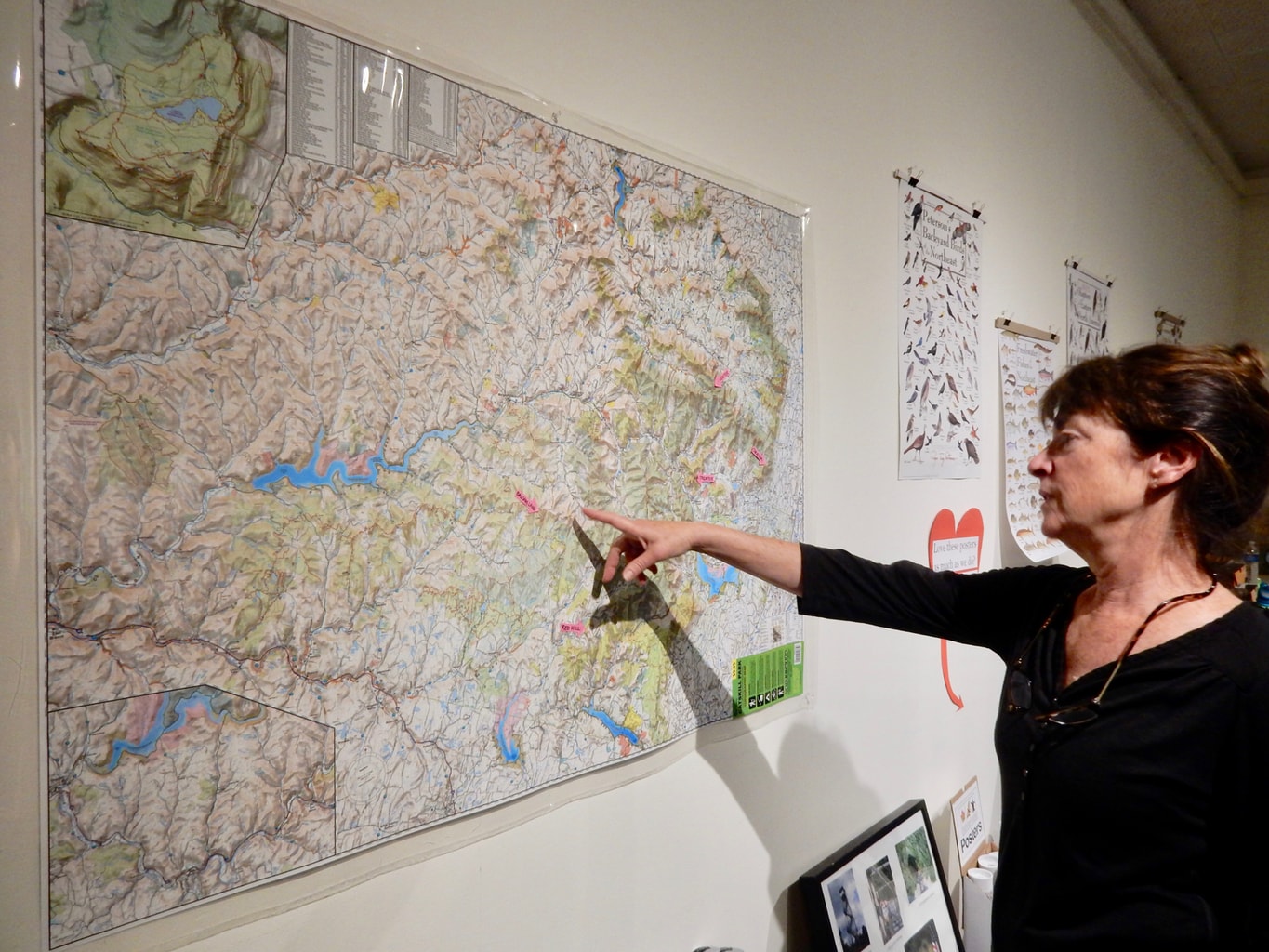 Fly-fishing begat tourism in the Catskills. So it makes sense to stop in to this informative museum, set on 53 riverfront acres, dedicated to preserving the fly-fishing heritage. In addition to being allowed access to fish and practice casting in Willowemoc Creek, you can picnic in a family pavilion, and study the history of fly fishing in a museum jam packed with everything to do with the Angler lifestyle.
Find the ideal Catskills hike and hiking poles at Morgan Outdoors in Livingston Manor NY
Sullivan County, the "gateway into the 287,500 acre Catskill Park," has hundreds of miles of trails for beginners and intermediates. As well as for the most strenuous hiker. So, being unfamiliar with the terrain can waste lots of time unless someone with local knowledge points you in the right direction. With the proper gear. Morgan Outdoors owner, Lisa Lyons, can assess your hiking level as soon as you walk through the door. She'll size you up and send you on your way with a map to her favorite spots.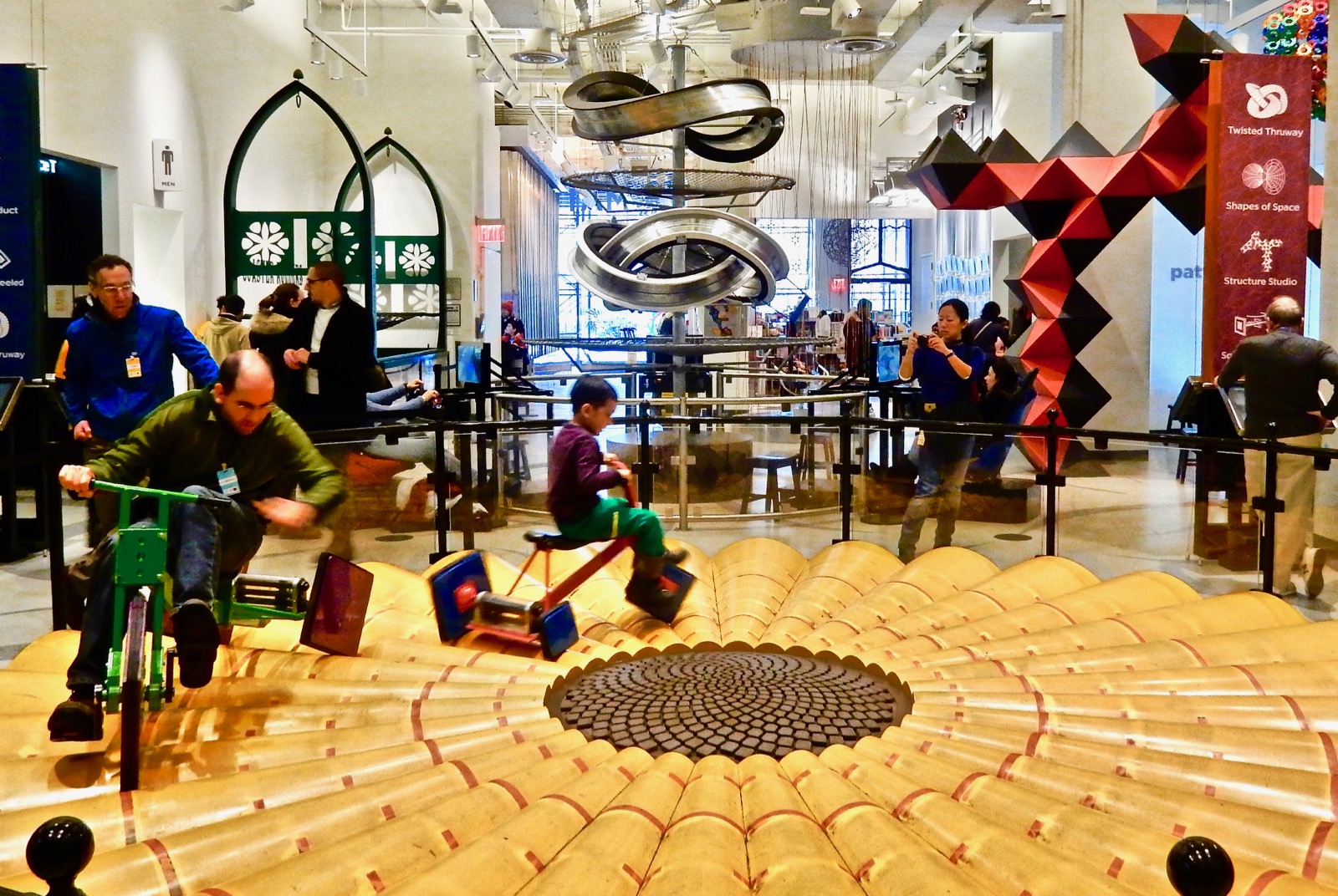 Ride smoothly on a square wheeled bike at the Museum of Mathematics aka MoMath in Manhattan's Chelsea Neighborhood
Though it may sound a tad academic, the innovative and interactive MoMath is a two-floor playground for number nerds. And also for those who claim to have no faculty for figures. Despite aptitude, all who enter here will thrill at maneuvering a car on a mobius strip, running through virtual "gates," sinking basketballs, and peddling a trike with square wheels. Along with many more mathlete-approved merriments.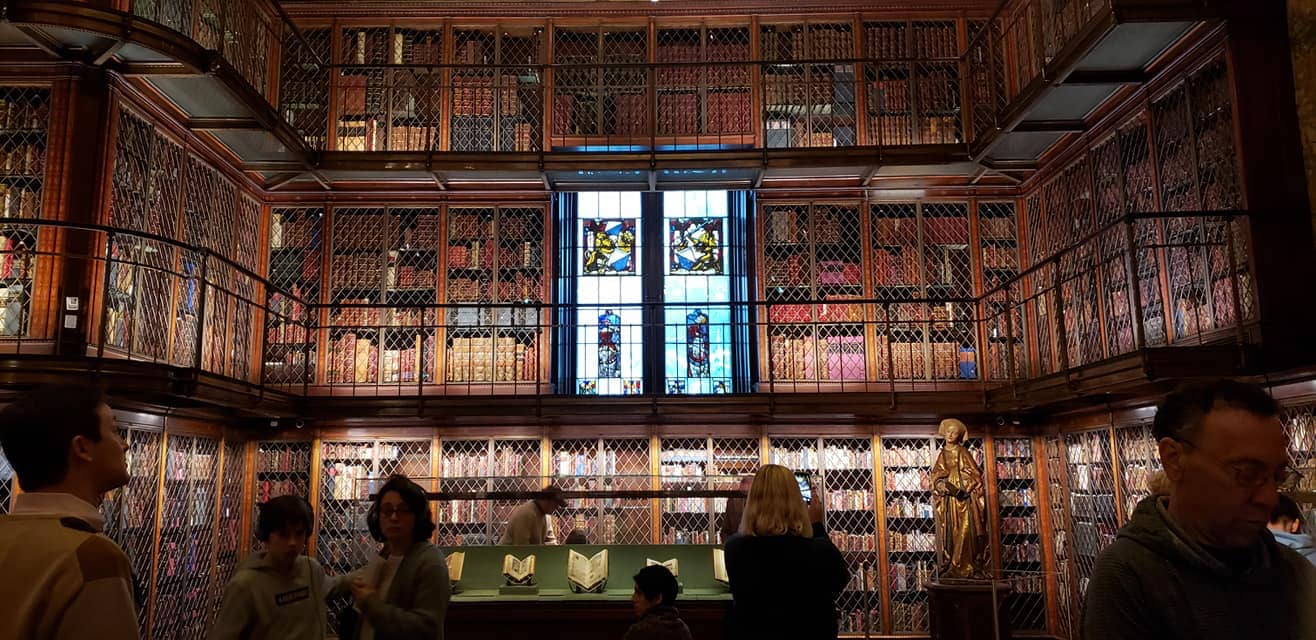 Discover J.P. Morgan's glorious secret book stash in downtown Manhattan
Most tourists don't know about this terrific museum and the exquisitely preserved library. John Pierpont Morgan – founder of J.P. Morgan – commissioned Charles McKim of McKim, Meade and White, to build this edifice to literature in 1906. The 2006 expansion by Renzo Piano – a magnificent glass box atrium – connects a lovely restaurant and other galleries to the incredible 4-room Library. It was restored in 2010 to its original splendor.