Last Updated on August 9, 2022 by Editor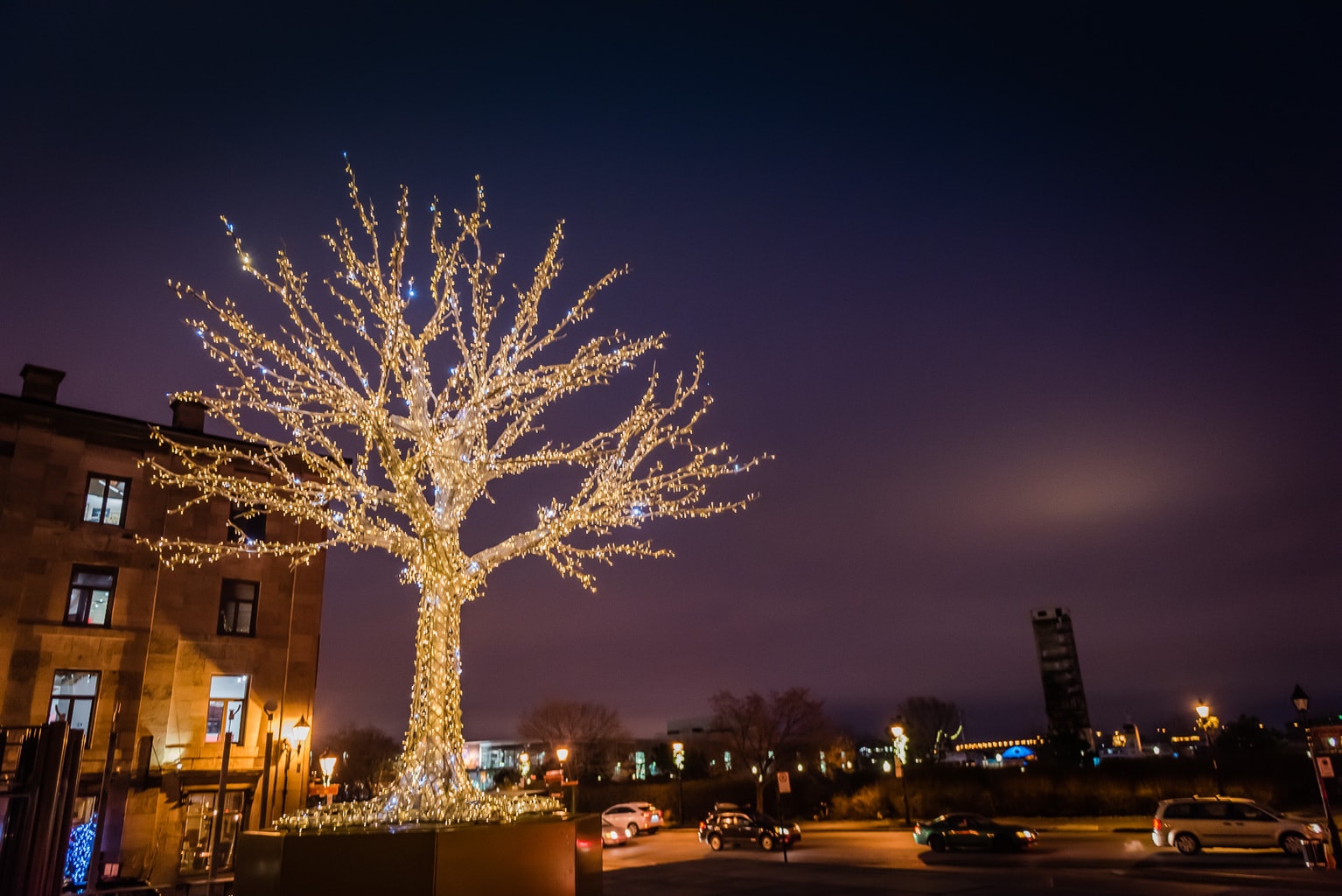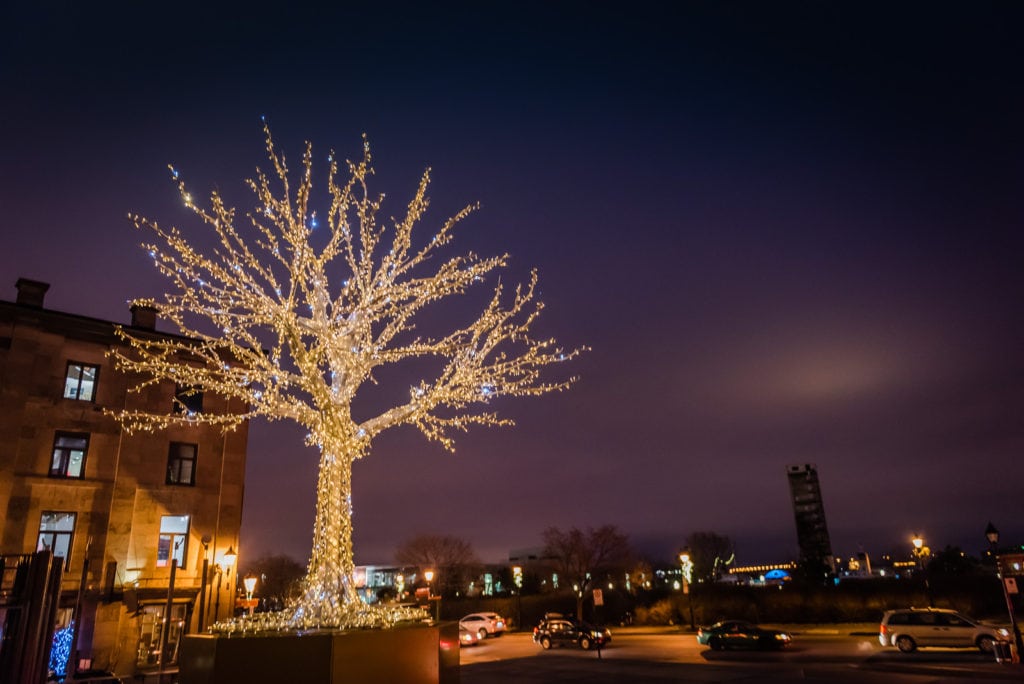 When the mercury drops and other places close up shop for the winter, Old Montreal positively sparkles. Gas lights cast a warm glow on cobble-stone streets as thousands of little white lights twinkle on multistory garlands adorning shops, art galleries, posh hotels, and comfort-food restaurants.
17th century buildings lie juxtaposed against a backdrop of modern buildings such as the forward-minded science center, recently the filming location of FBI TV thriller Quantico, and sky scrapers used to screen contemporary art video projections.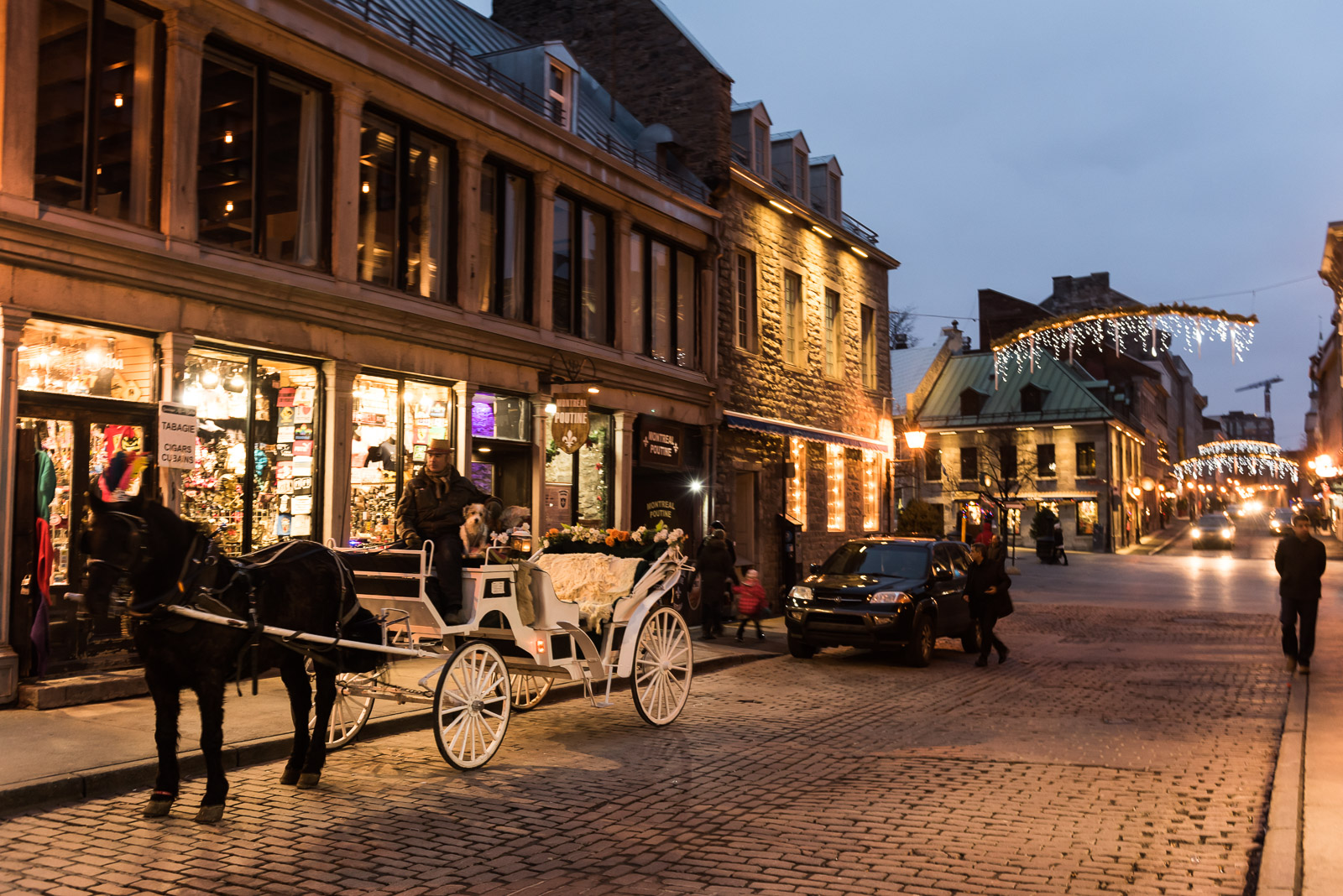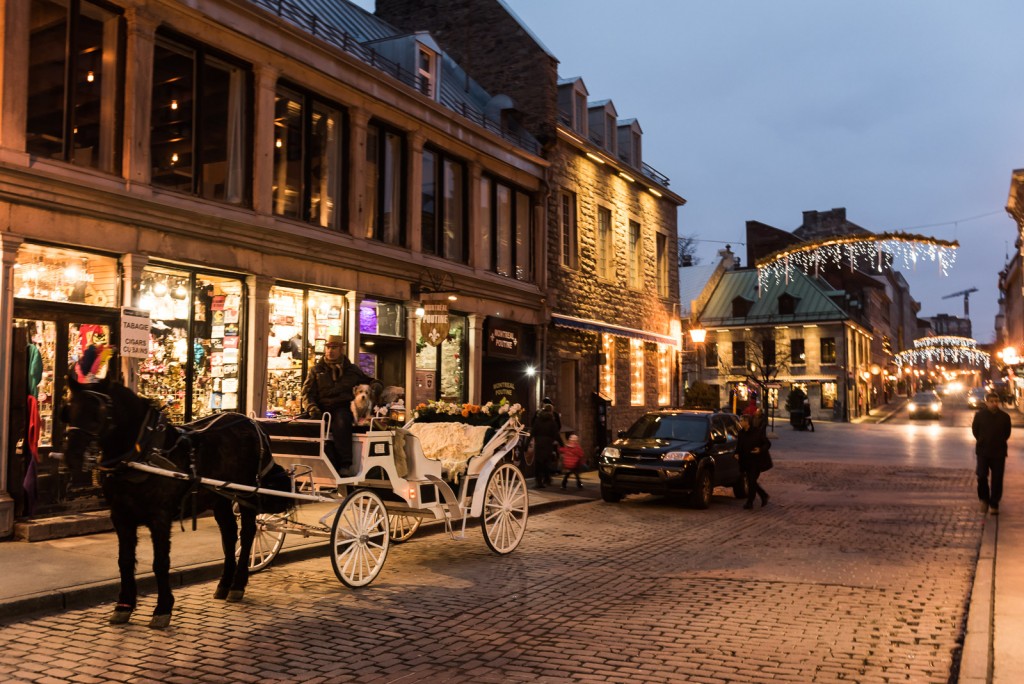 Things To Do in Old Montreal
WINTER FESTIVAL: Hot chefs and an eclectic roster of sizzling artists star at MONTRÉAL EN LUMIÈRE, one of the largest winter festivals in the world.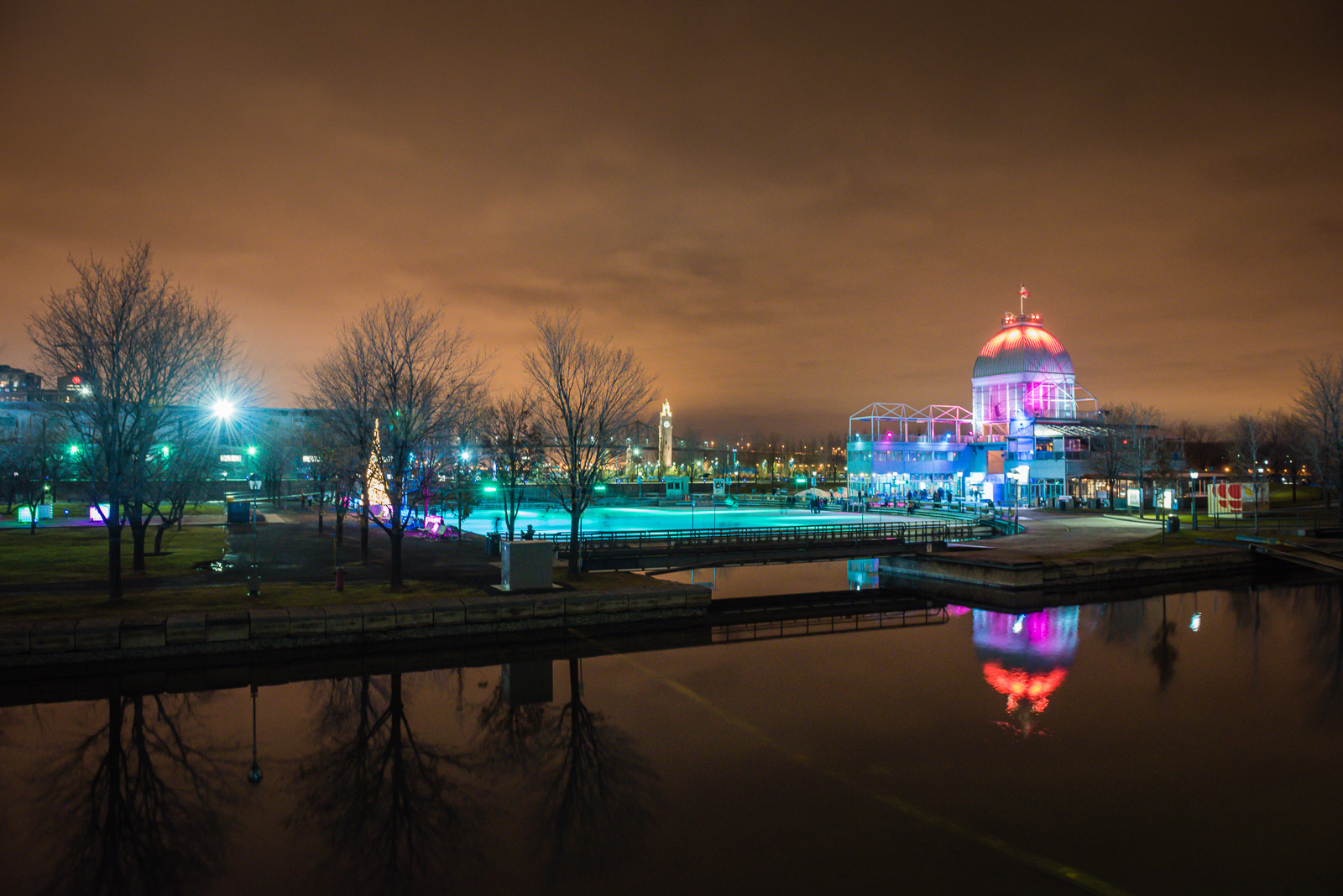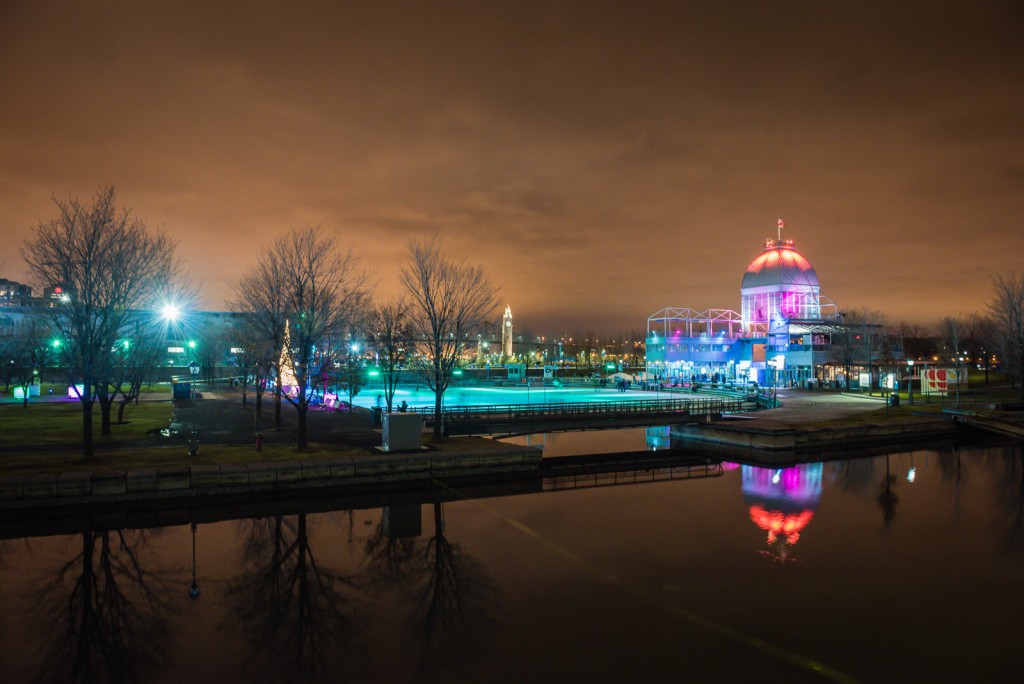 DO: Chase iridescent light beams on ice at The Quays Skating Rink–one of the best in a city of 150 rinks–at Old Port Montreal, Bonsecours Basin Park. From this vantage point you get a spectacular view of Montreal's illuminated clock tower, the city skyline's light display, and colorful reflections on the St. Lawrence River.
Time your visit for one of the theme nights: s'mores at Warmth on Ice Wednesdays, party DJ Thursdays, or Romance Tuesdays. (Rink open Nov. -March; M-W 10am-9pm, Th-S 10am-10pm. Adults $6.75, Children (6 to 12) $4.50, Under 6: free, Family:$17)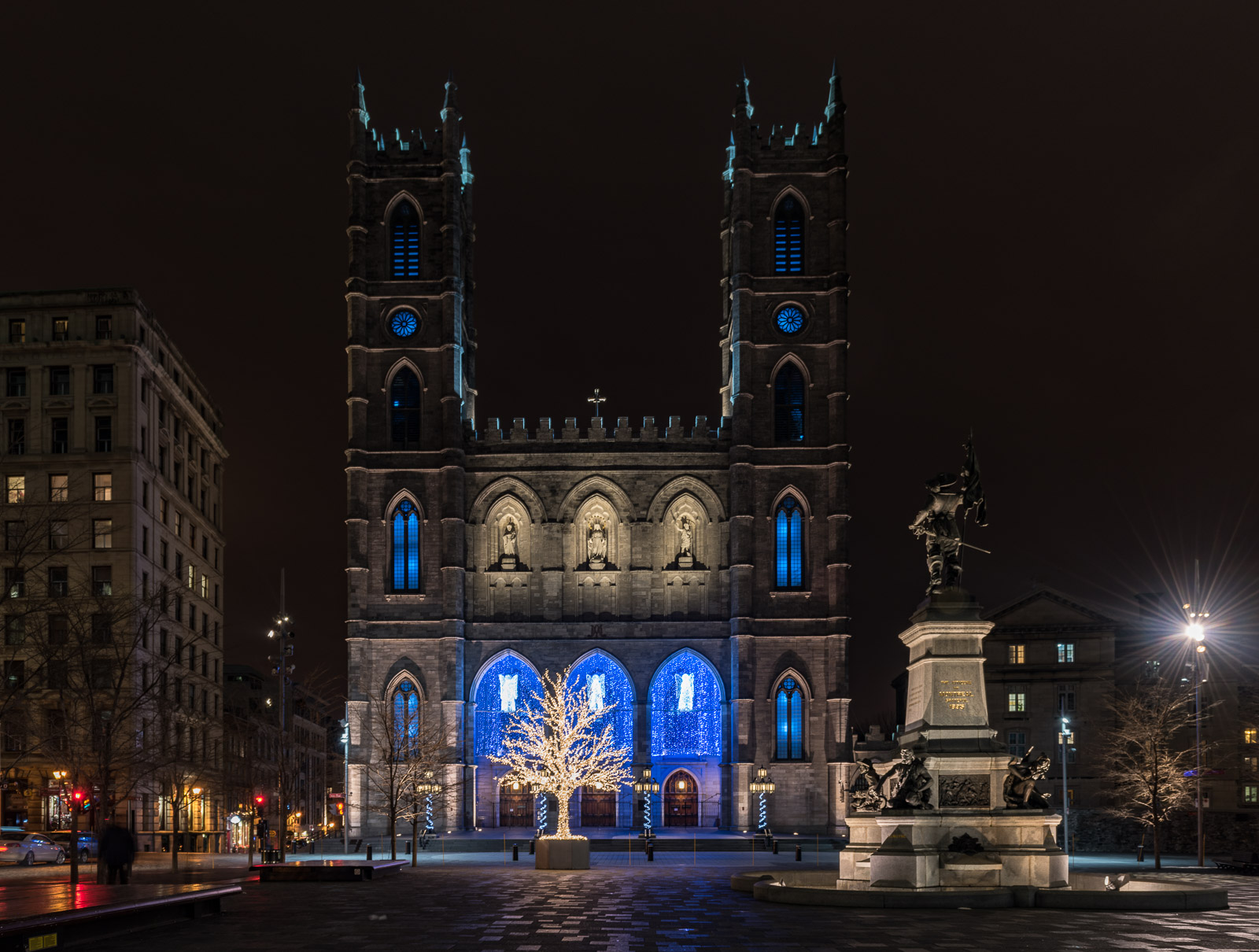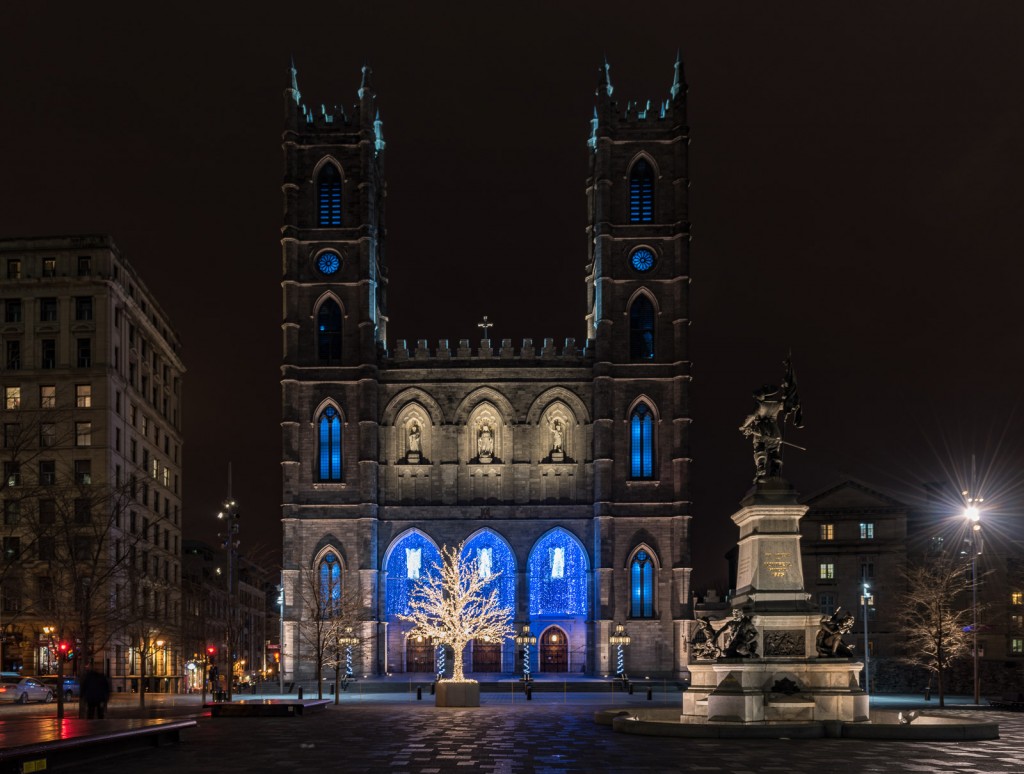 TOUR: Take a guided tour of Notre-Dame Basilica , where Celine Dion and Rene Angelil were married and where her husband's funeral is being held twenty years later. Founded in 1657, the original parish church of Notre-Dame was built in 1672.
The current Gothic Revival structure that replaced it in the early 1820s was designed by James O'Donnell, an Irish-American Anglican who it's said converted to Catholicism so that he could be buried on site.
20-minute guided tours available during regular visiting hours, adults $5, children $4. If you go, be sure to check out the unusual stained glass windows. Unlike most churches, these depict Montreal's religious history.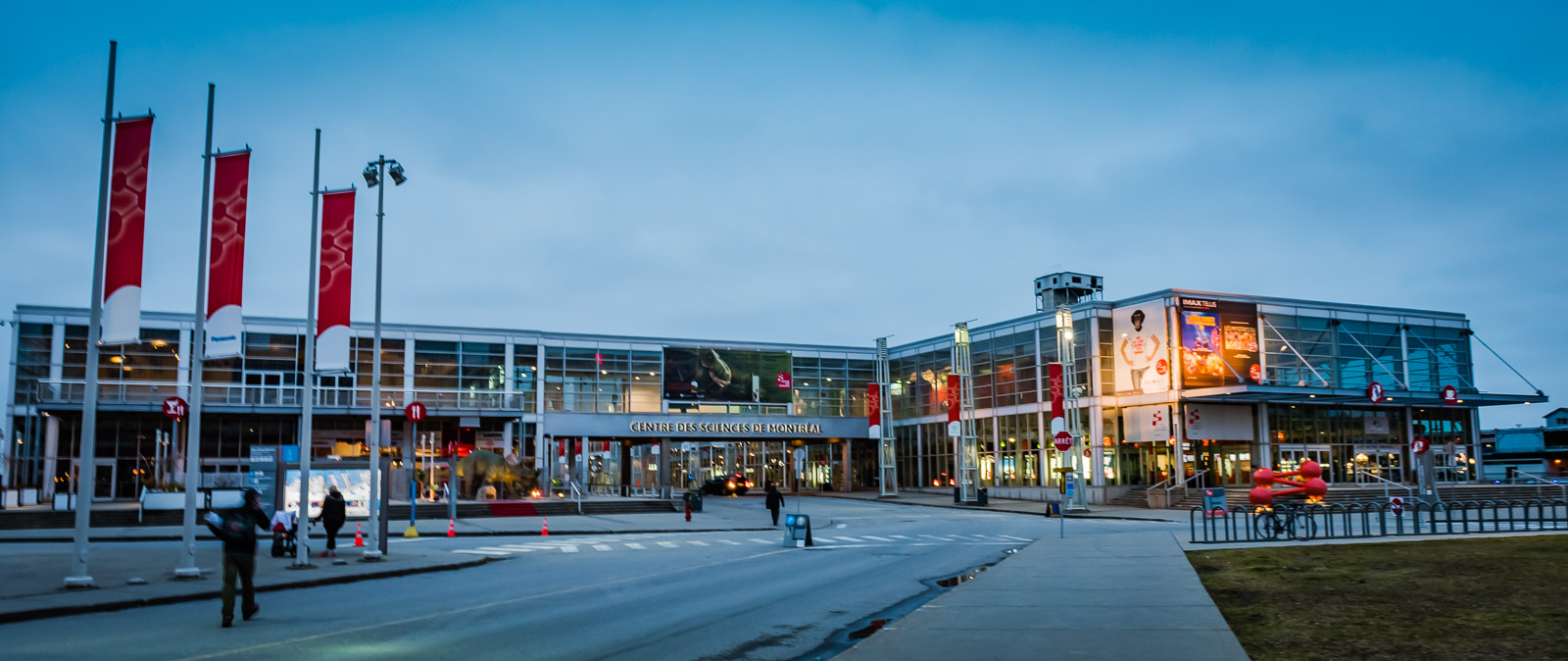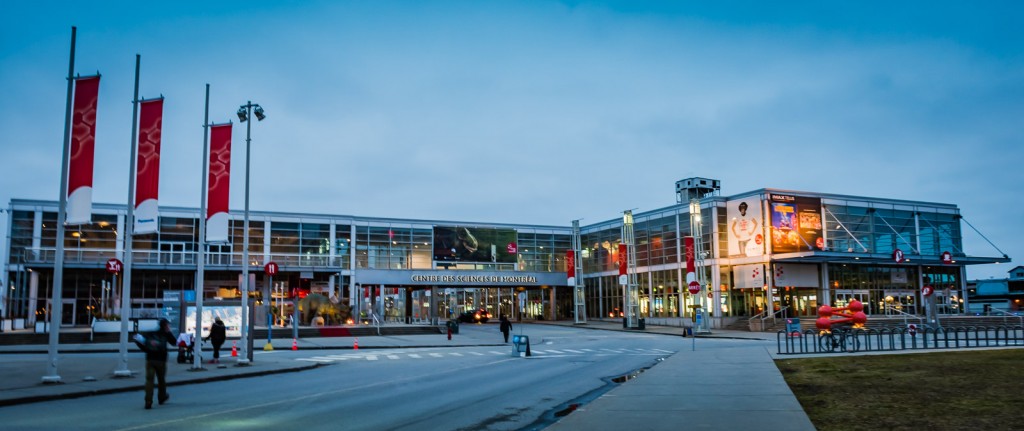 VISIT: At the Montreal Science Centre you find all the usual science museum exhibits, including an IMAX theater, but with an extra emphasis on creativity and imagination. Plan to spend more time than expected when kids discover the Fabrik Creativity Factory exhibit.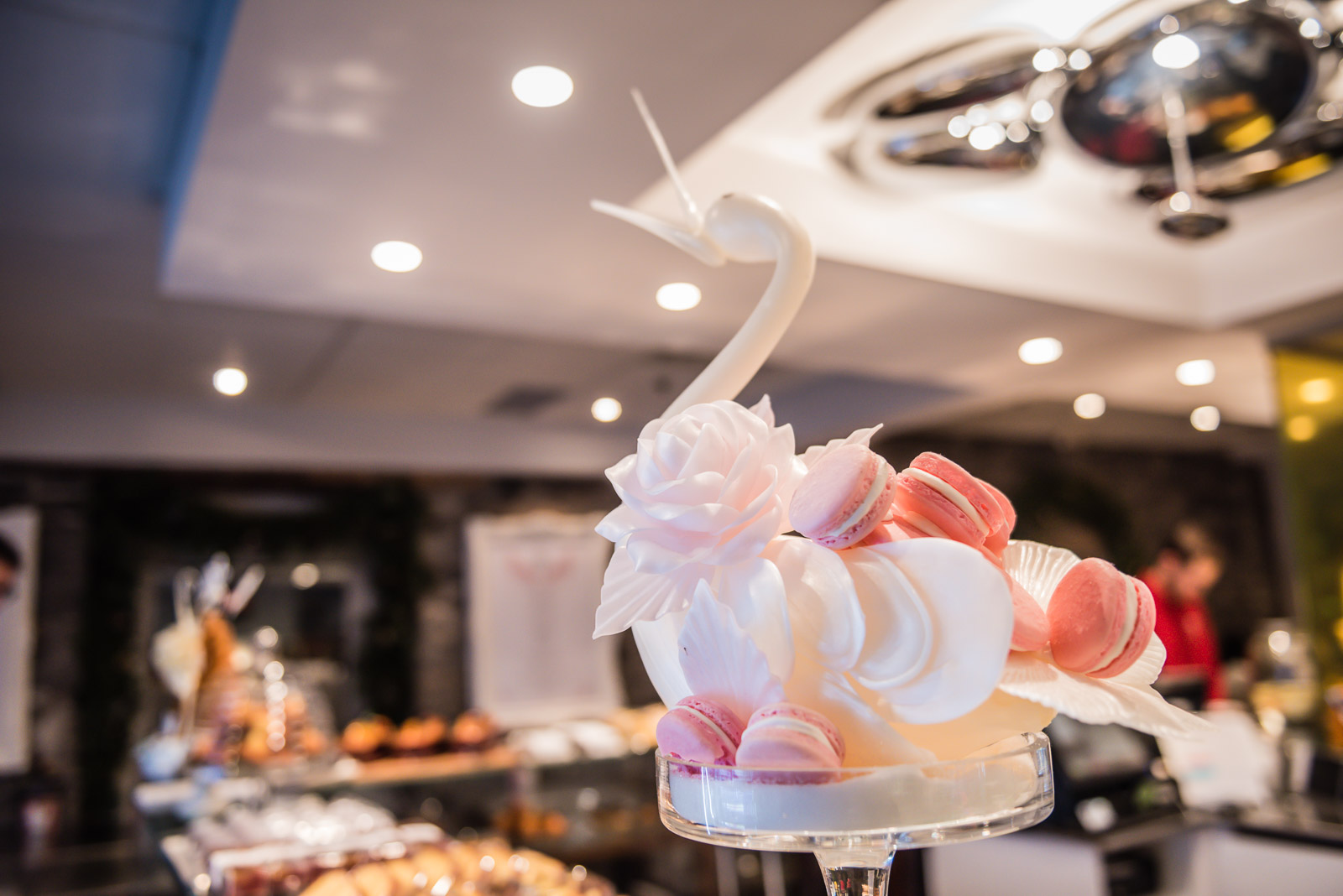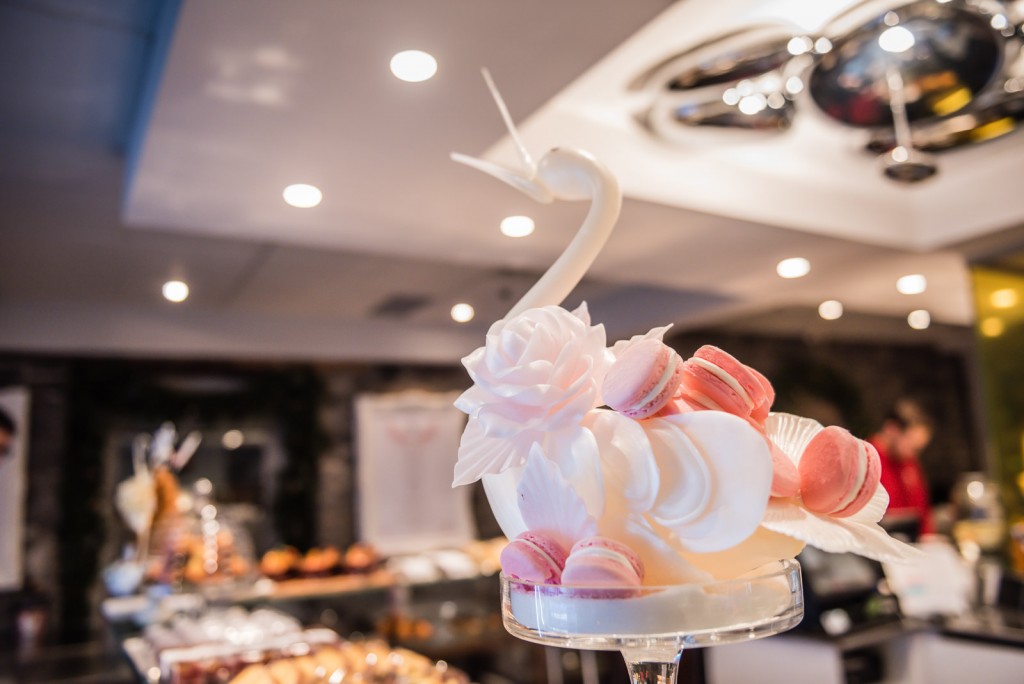 LEARN: Discover the Big Secret of Macarons and other delectable treats from Meilleur Ouvrier de France (MOF) Chef Christian Faure. The MOF designation, recognizable from the red-white-and-blue collar on his chef's jacket, is France's highest honor for master craftsmen. Listings at Maison Christian Faure's pastry school include classes for serious amateurs, professionals, and little bakers too.
SPA: If you crave warmth and relaxation, you're in luck because Montreal has a number of fantastic Nordic-inspired spas. Locals recommend the heat therapy and blissful silence at Scandinave Spa, but if you're looking for an unusual experience, check out Bota Bota, the floating spa aboard a converted ferryboat on the St. Lawerence River.
DO: Take a short walk (approx. 10-15 minutes) to the Quartier des Spectacles where a vibrant arts scene features a pathway of nine tall buildings illuminated by original video projections (Free, Tuesday-Saturday, nightfall-2am.)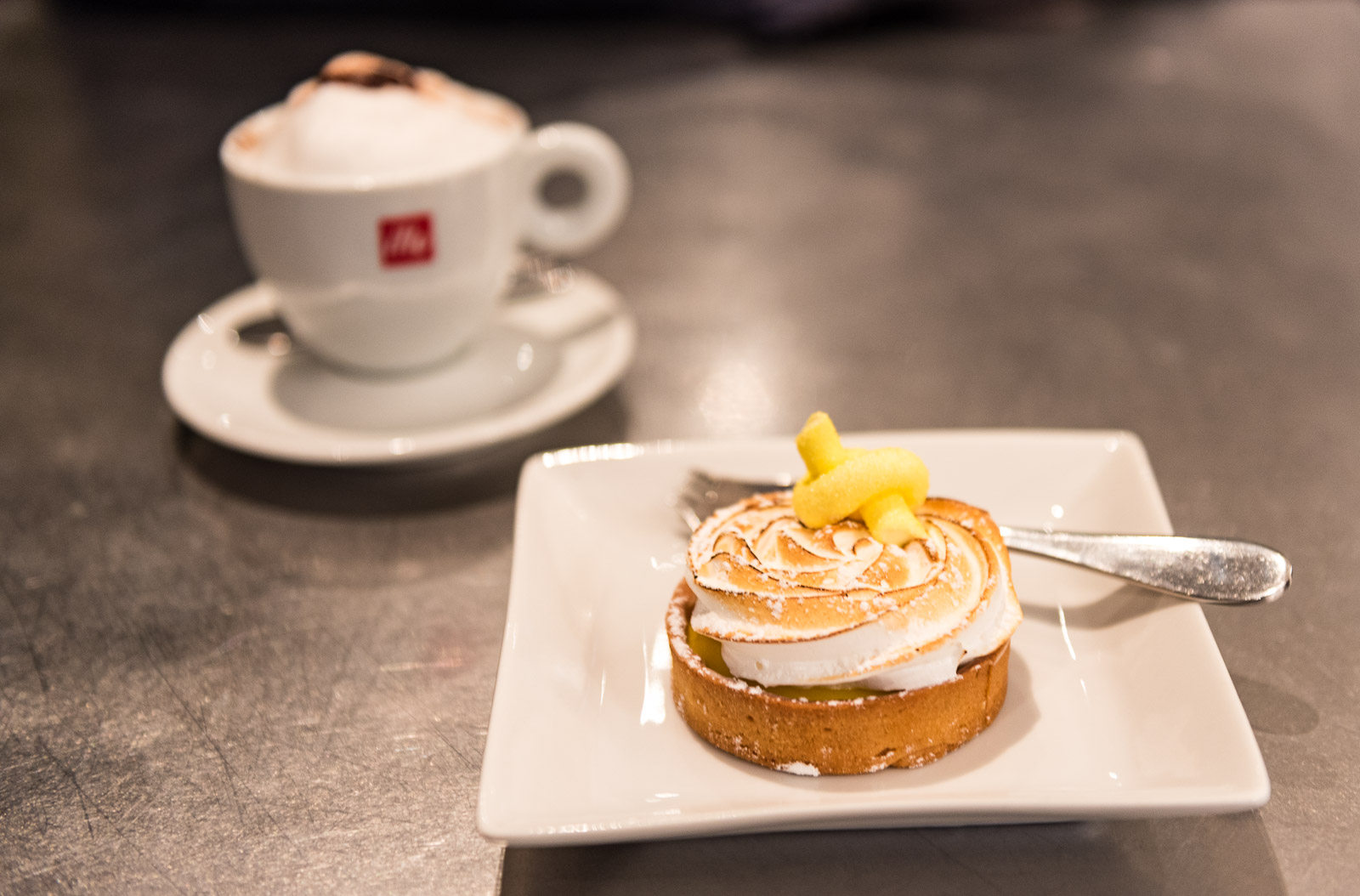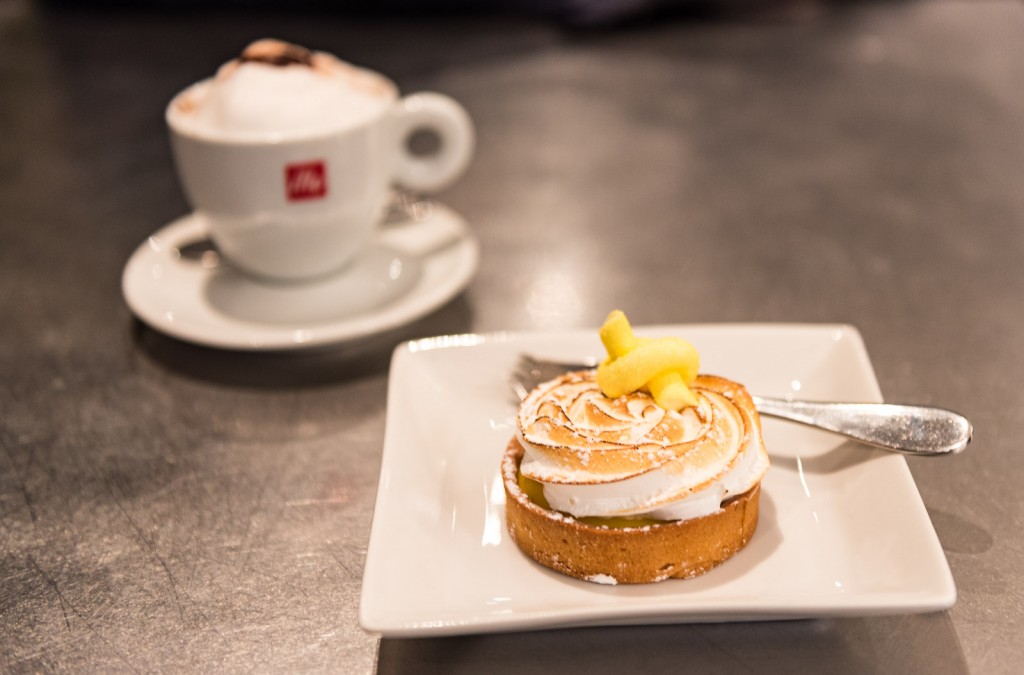 Where to Eat in Old Montreal
LUNCH: Open since 1928, Schwartz's Deli is known for having the best smoked meat in the city. Get the classic smoked meat sandwich accompanied by fries and coleslaw drizzled with vinegar, and topped off with a slice of Sugar Pie.
COFFEE: Sweeten your day with a treat from one of the best pastry shops in the world, Maison Christian Faure. (See above for Pastry School description.) The small parlor is a delightful place to while away an afternoon with a cappuccino and a pastry or savory snack, and the shop stocks flavored marshmallows, meringues, and other items that make great gifts (if they last the journey home!)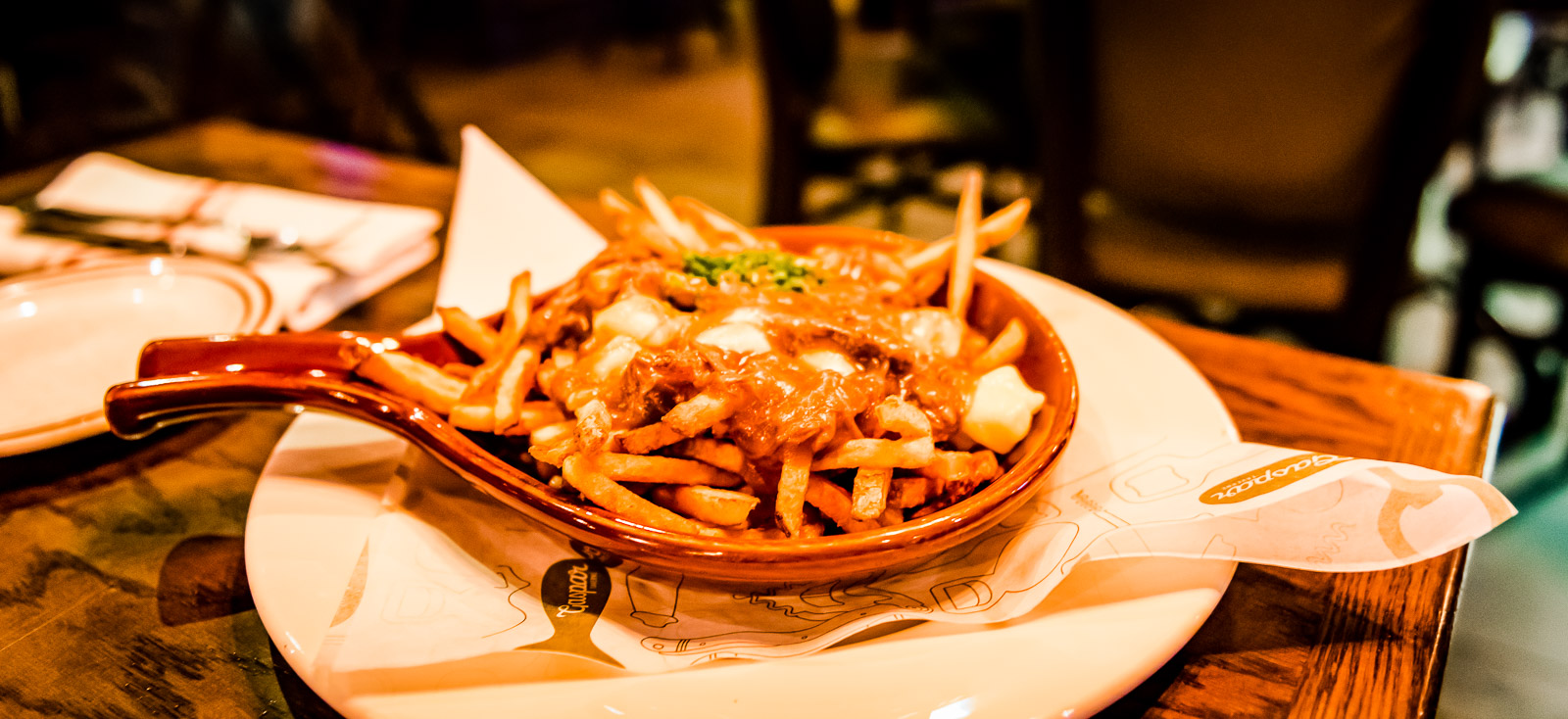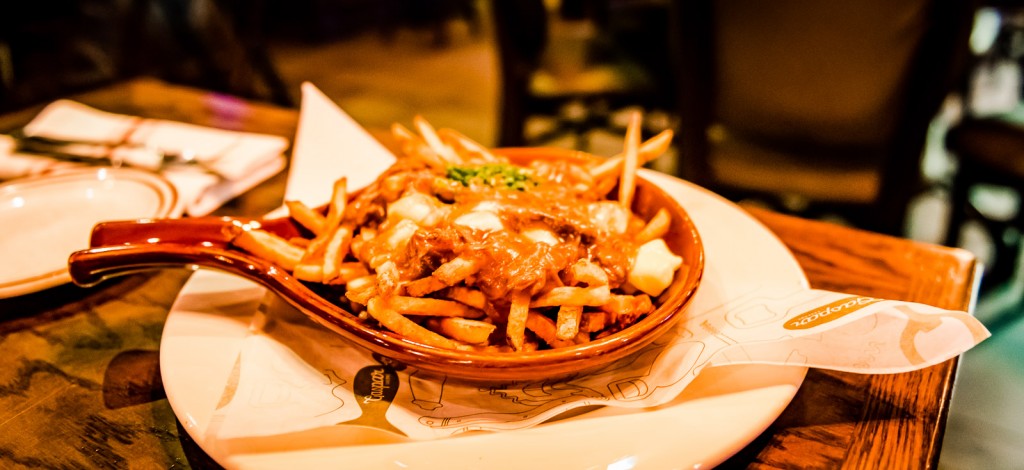 POUTINE: A trip to Quebec wouldn't be complete without poutine, the Canadian dish that elevates the humble french fry into a full meal. Traditionally made with french fries topped with gravy and cheese curds, clever chefs come up with all kinds of additions.
Garde Manger chef Chuck Hughes beat out Bobby Flay in an Iron Chef America TV battle by adding lobster to the simple comfort food. For the classic poutine, you can't go wrong with pub-fare at Taverne Gaspar on the waterfront facing Old Port Montreal.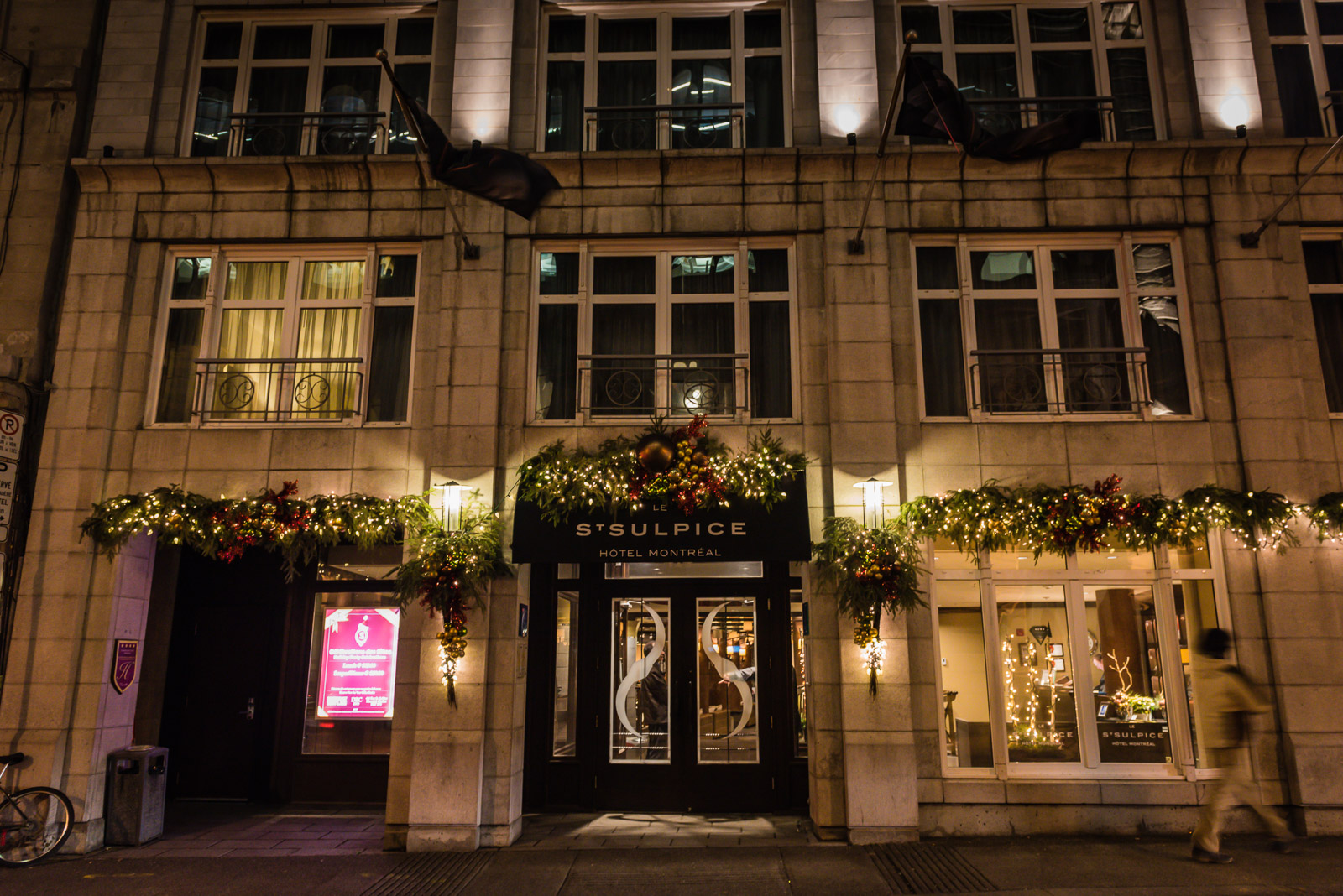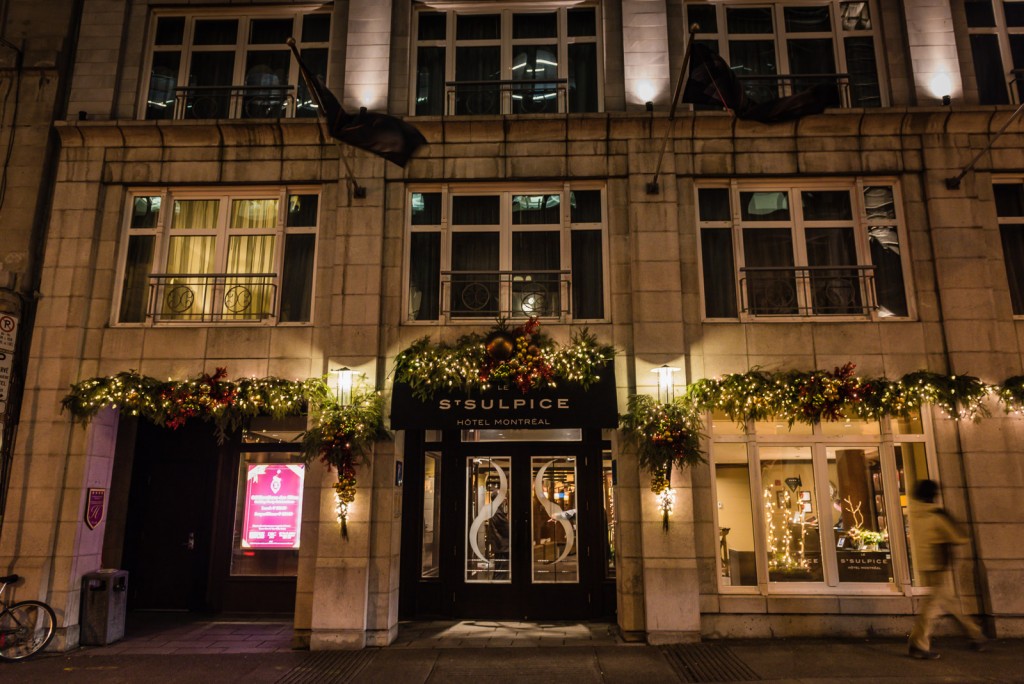 Where to Stay in Old Montreal
STAY: Chic boutique Le Saint-Sulpice Hotel Montreal pays tribute to pop and postwar artists in its individually decorated guestrooms. An impressive hotel art collection includes originals by the likes of Warhol and Lichtenstein. Plus, the complimentary continental breakfast includes NY-rival St. Viateur bagels.
STAY: Recommended by friends as their go-to choice for a romantic getaway, Hotel Nelligan is a 105-room boutique hotel created from two circa mid-1800s buildings. Splurge for a penthouse suite with private terrace and panoramic views of Old Port.
Getting There
Montreal is easy to get to by plane, train, or automobile from Northeast USA. Montreal-Pierre Elliott Trudeau International Airport YUL (or YMQ – all Montreal airports) runs nonstop flights to all major cities, and with the current favorable exchange rate, it can be very economical to initiate flights from here.
From Albany, the drive is just over 3 hours–doable as a day trip but preferable as a weekend getaway. Be prepared to show passports on the border, and resist the temptation to carry mace or other hazardous materials.
Amtrak offers great deals on round trip train travel between NYC and Montreal, but the eleven hour ride is twice as long as the road trip.
Plan a Quebec Vacation, Getaway Maven style: