Last Updated on April 15, 2021 by Editor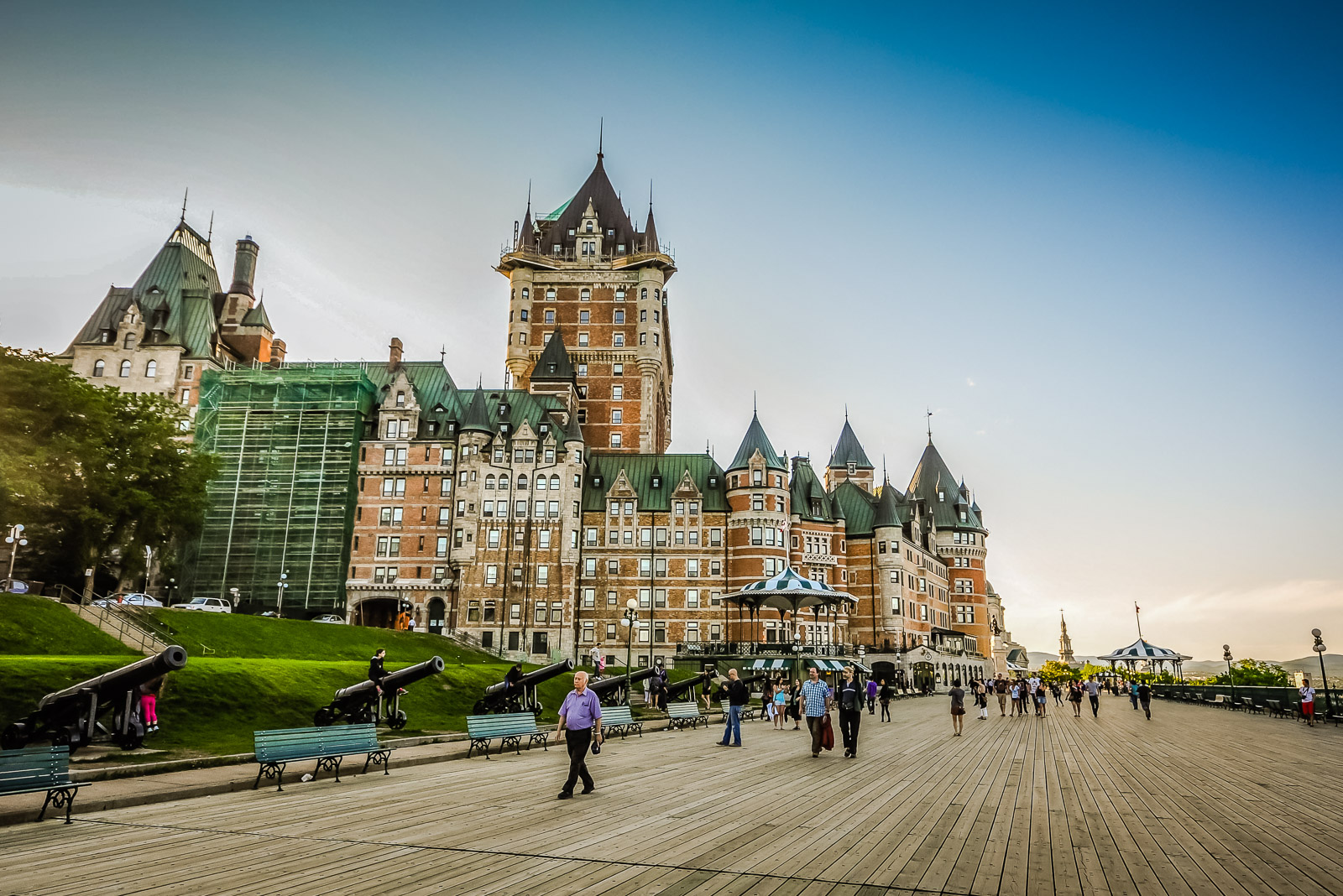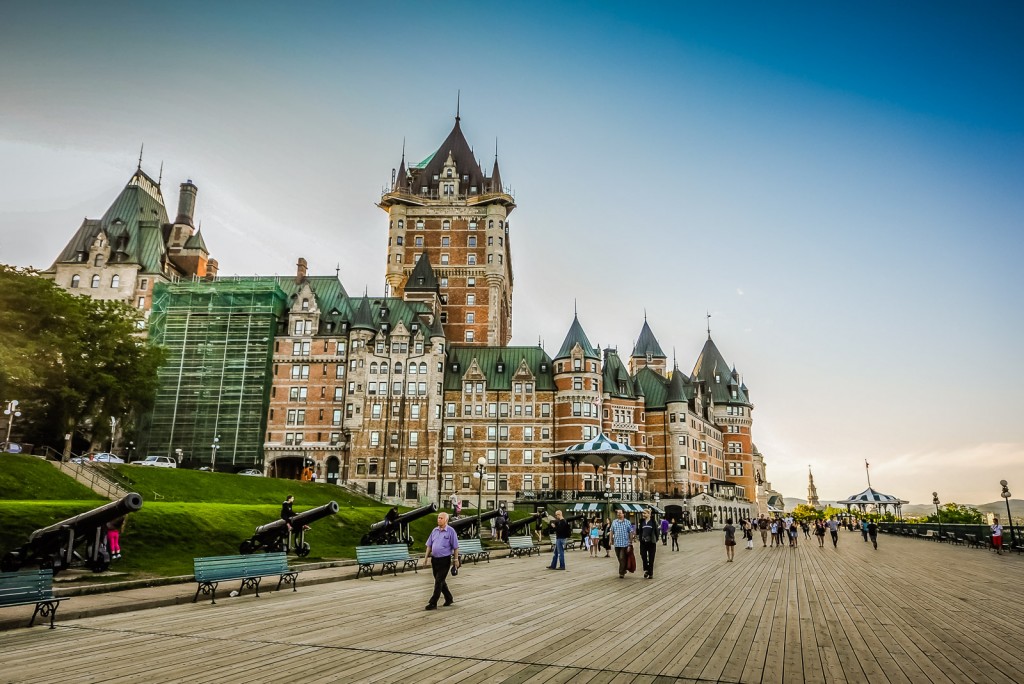 If ever a place looked like a movie set, it's Quebec City in springtime. Pristine stone walls brightened by jewel-tone doors and kaleidoscope window boxes seem to have been plucked from a historical romance. Buildings don't appear to have withstood a day in the elements, let alone hundreds of years.
In reality, Quebec City was established in 1608, making it one of the oldest cities in North America. And because it retains its original ramparts, this exceptional example of a fortified colonial city was designated a UNESCO World Heritage Site in 1985.
History makes Quebec City an interesting destination to explore on foot, but it's the old world European ambiance that makes it so romantic–and such a delightful choice for our 18th wedding anniversary.
Where To Stay In Quebec City
Arriving at the Fairmont Le Château Frontenac is a bit of a production. Liveried doormen stand guard at a front door that opens up on a private driveway, well sheltered from city streets.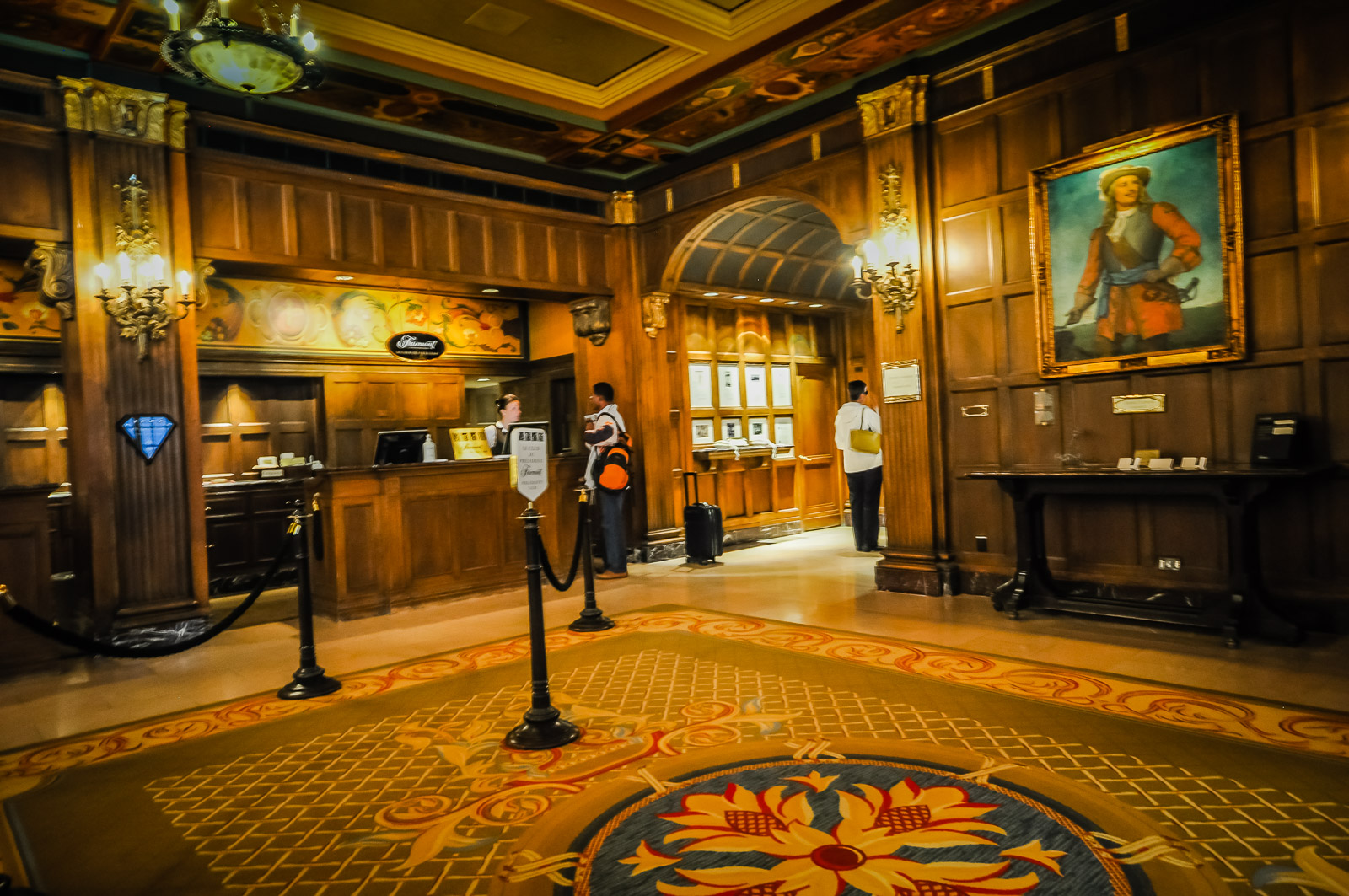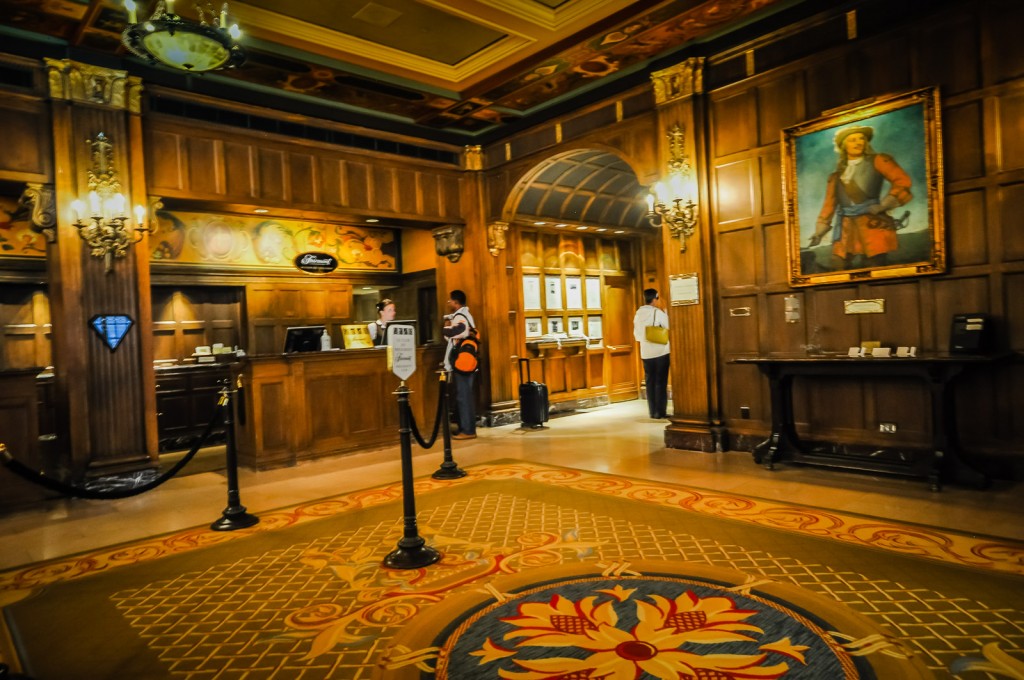 Designated a National Historic Site of Canada in 1980, Château Frontenac was the first of a series of Chateau-style hotels often referred to as "Canada's Castles" built by railway companies in the late 19th and early 20th centuries to encourage luxury tourism.
Today, the image of Château Frontenac dominating the Cap Diamont promontory is one of the most recognizable images of Quebec, but the hotel interior is full of jaw-dropping beauty too.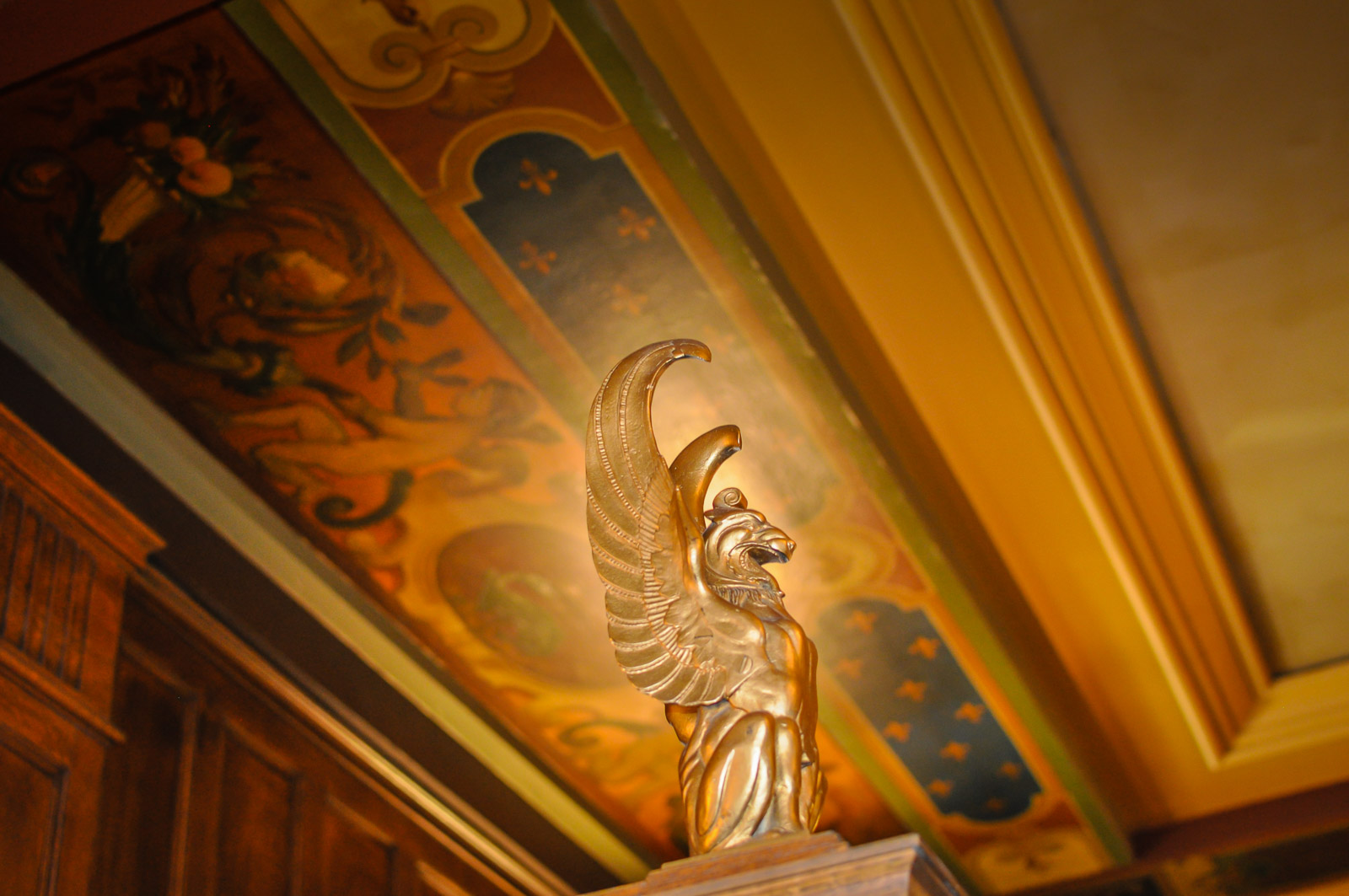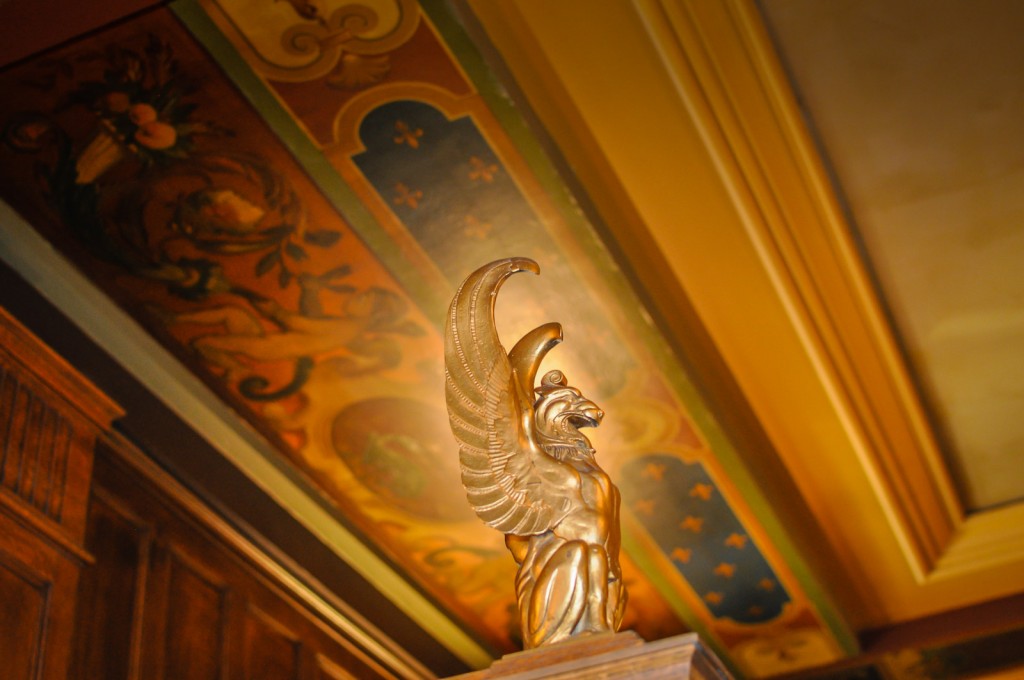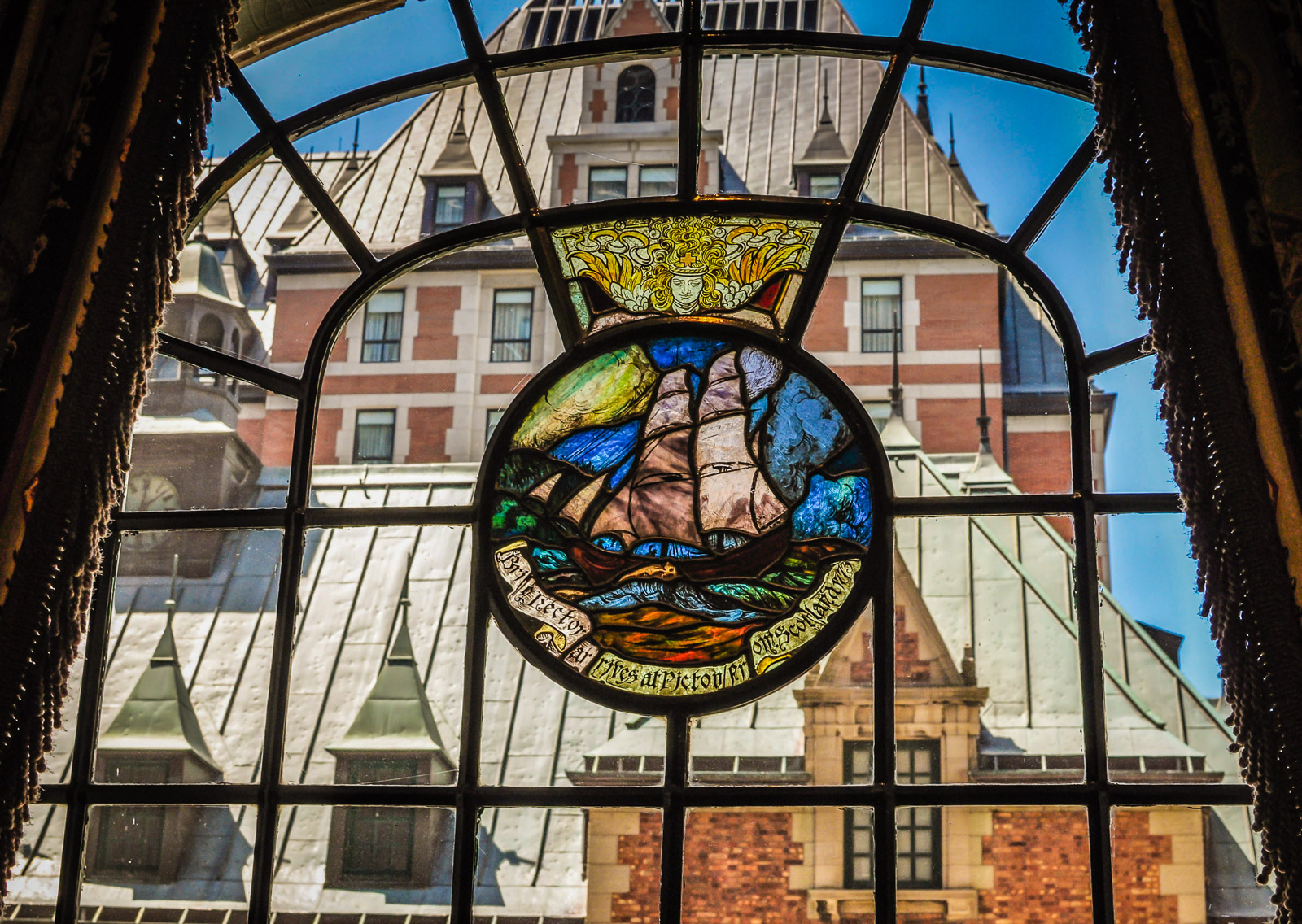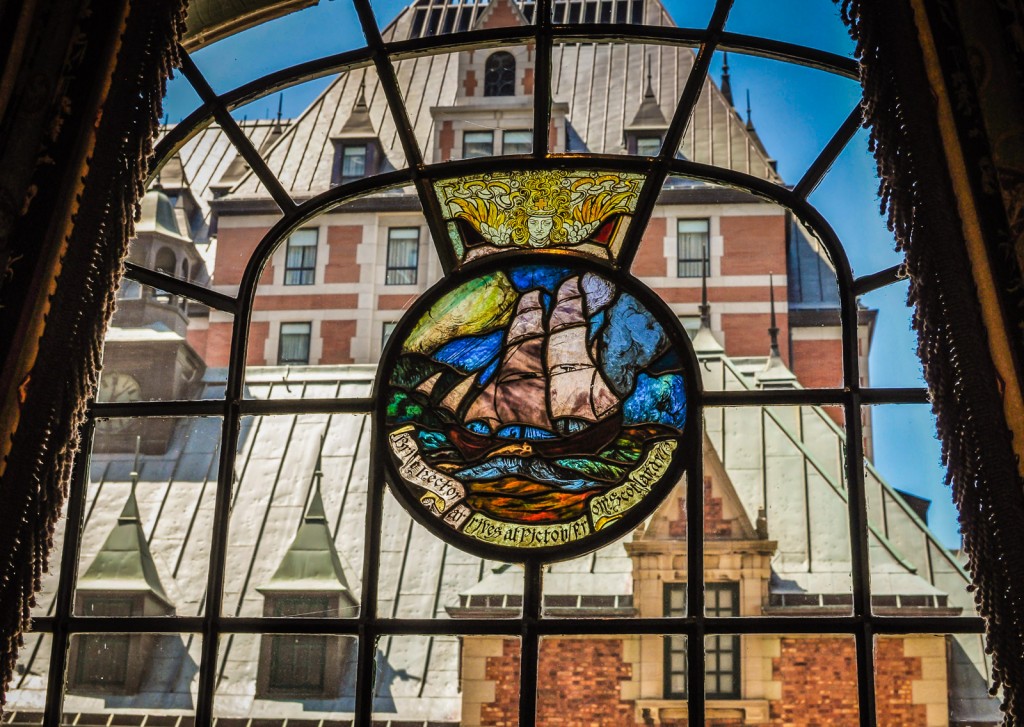 After the grandeur of Le Château Frontenac's public spaces, our room was a bit of a disappointment. By comparison, it seemed a little bland and lacking in the period furnishings or architectural detail seen elsewhere.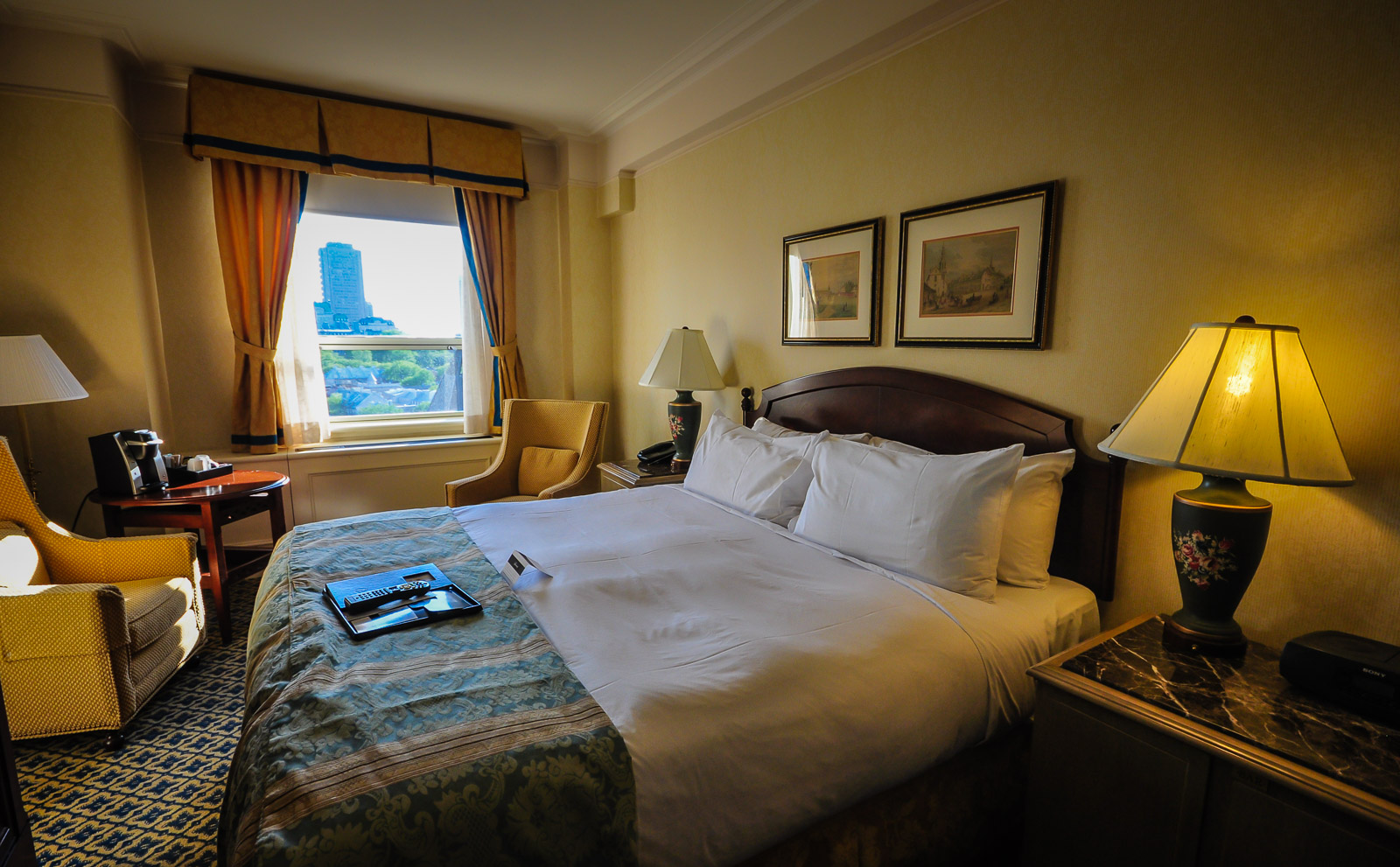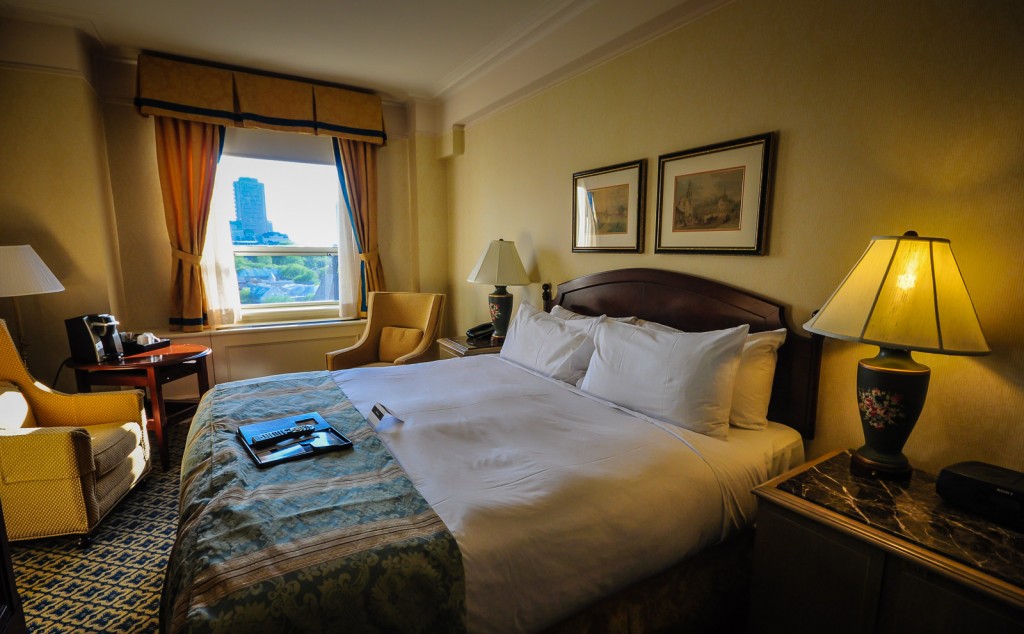 The bathroom made the most of a small space, and the marble tile was attractive, but again, it lacked any wow factor. Also, the toiletries provided were skimpy and somewhat masculine, not what I expect in luxury accommodations.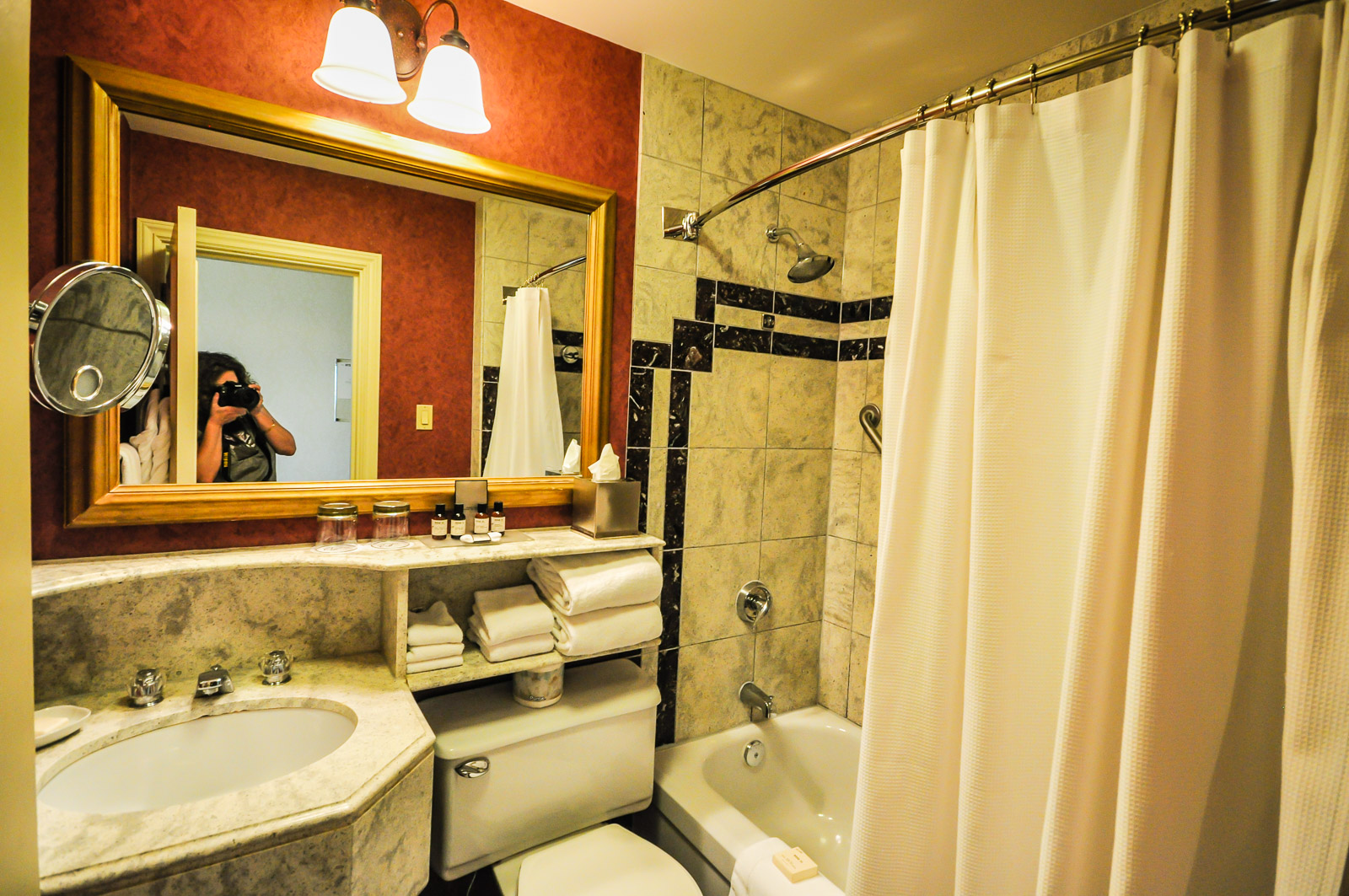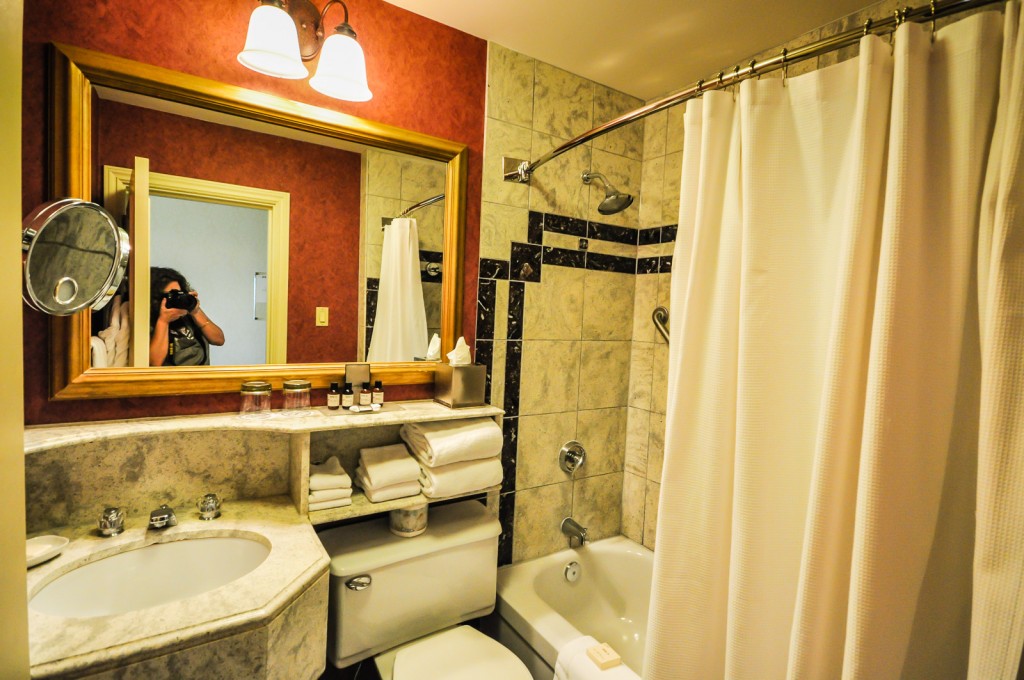 Not that we wasted any time staring at the room decor, not when our view from the 12th floor was so spectacular. We could see for miles and miles, over spikes and spires and flags waving in the wind in Old Quebec to the Laurentian Mountains on the horizon.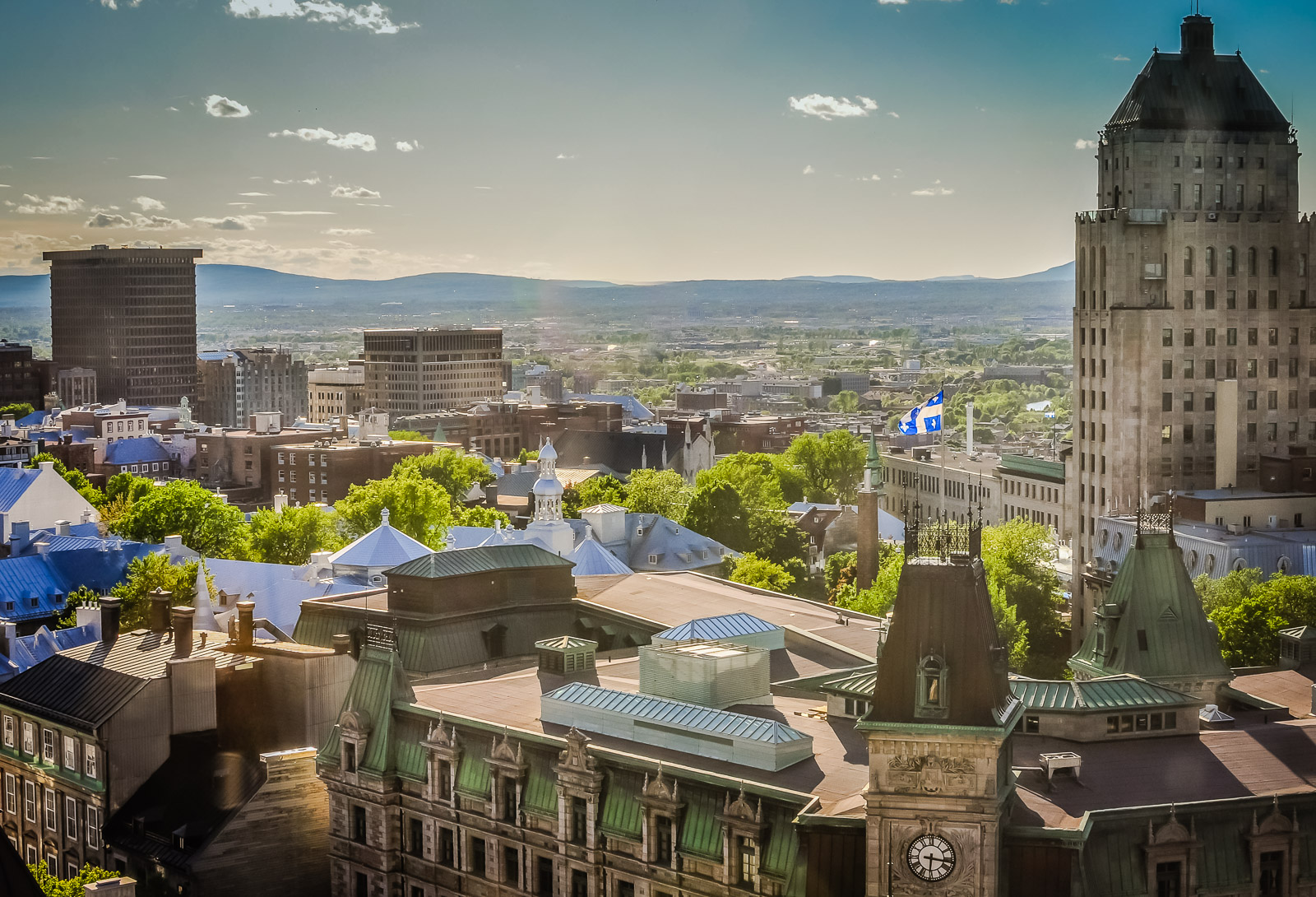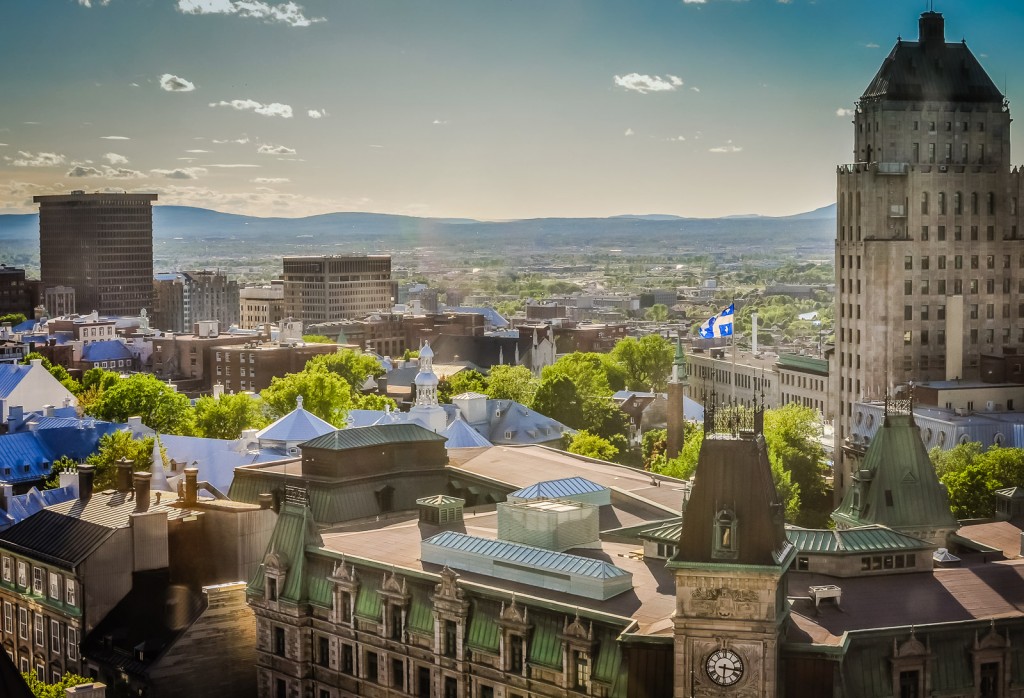 Springtime rates range from $436 to $2020 for the Churchill Suite.
Things To Do In Quebec City
What I most loved about our stay at a Canadian castle was its location. From the hotel, we could exit right onto the Terrasse Dufferin, the boardwalk along the Saint Lawrence River. And with 37 National Historic Sites of Canada in Quebec City, it almost didn't matter which way we went, we were bound to run into something noteworthy.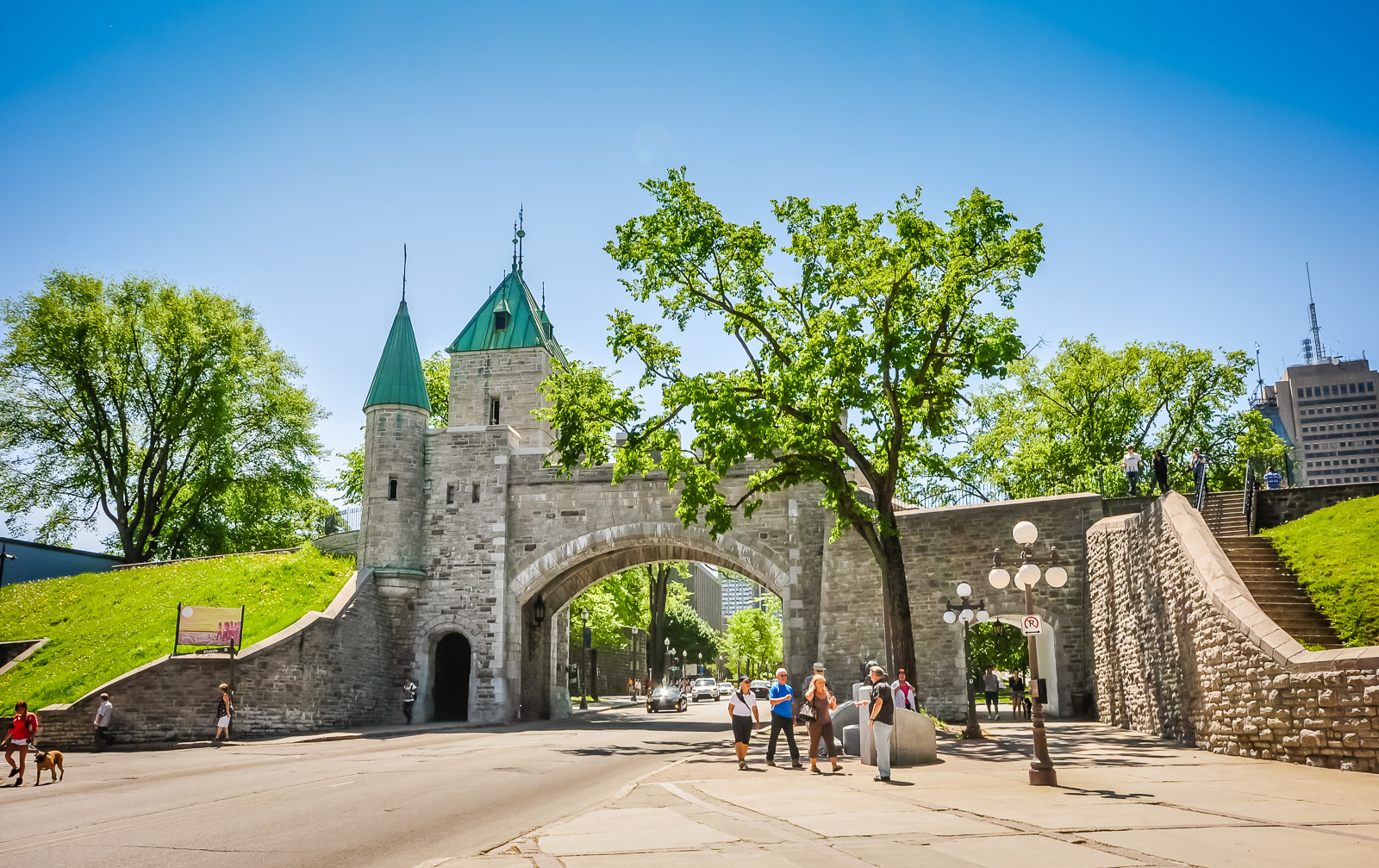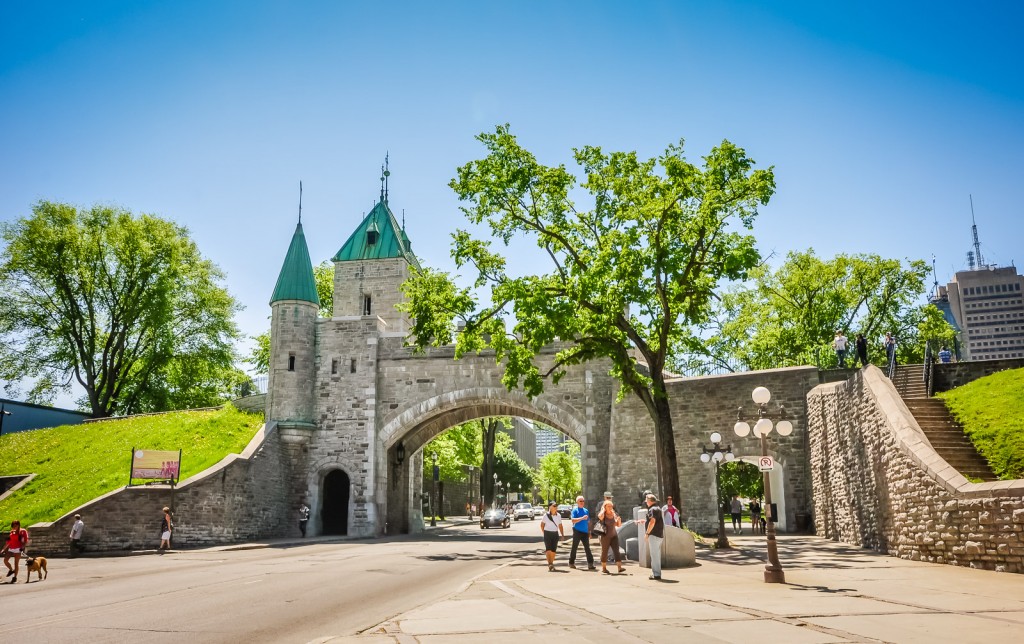 Without an agenda, Dave and I wandered aimlessly, stopping to take photos and wine and dine. We stopped a lot.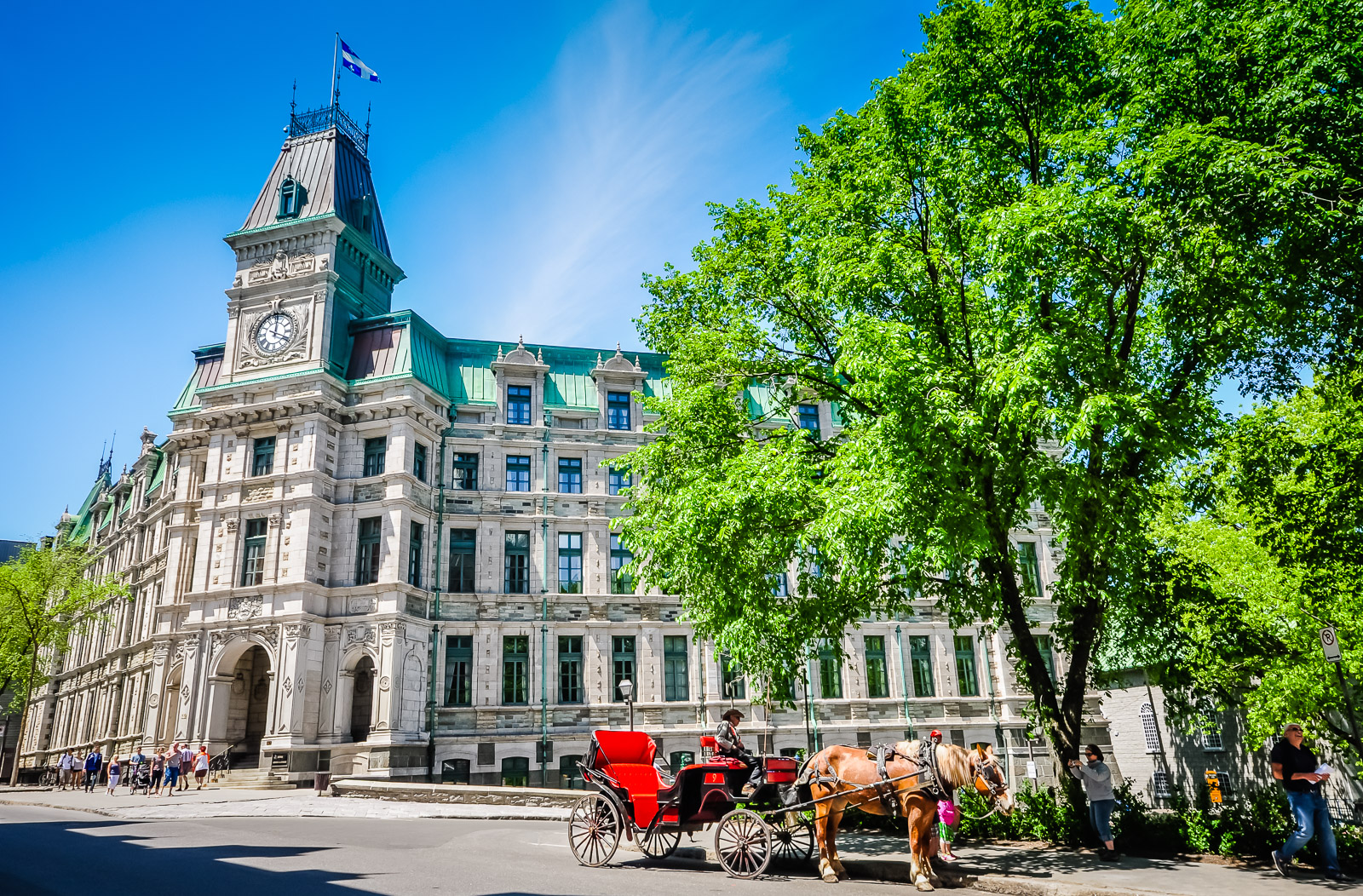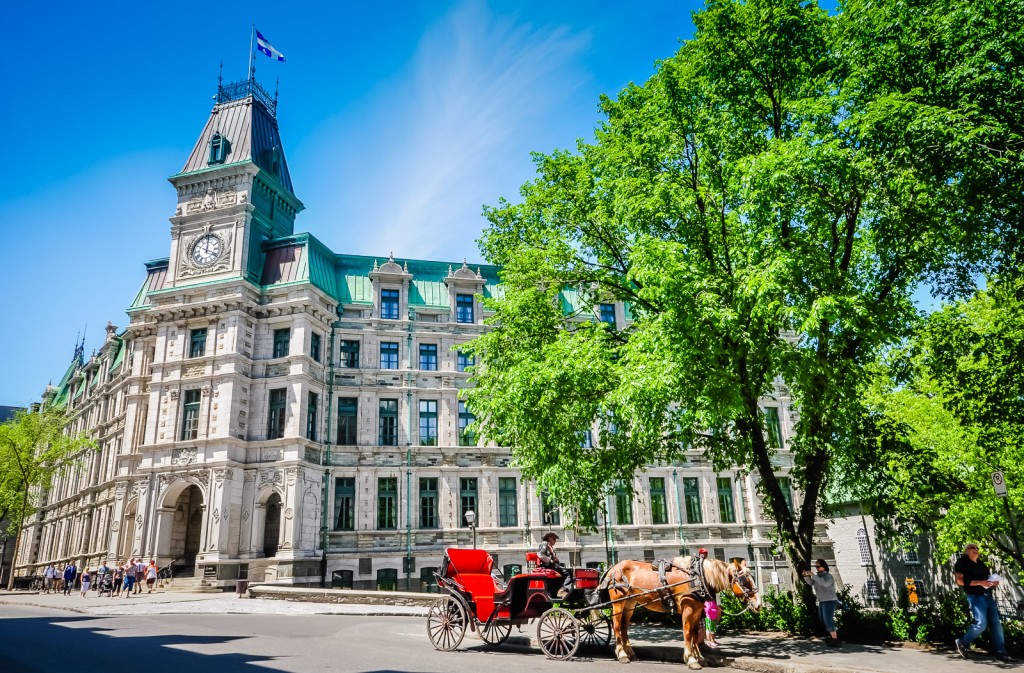 Exiting Château Frontenac through its front door and tunnel driveway placed us on Rue Saint Louis, in front of the Ministry of Finance and a little park where horse-drawn carriages line up.
A five-minute walk brought us to the Old Quebec Funicular, a short railway that took us to the Lower Town. The $5 roundtrip fare is a bargain when you consider the other option, steep hills or steps such as the infamous "Breakneck Stairs."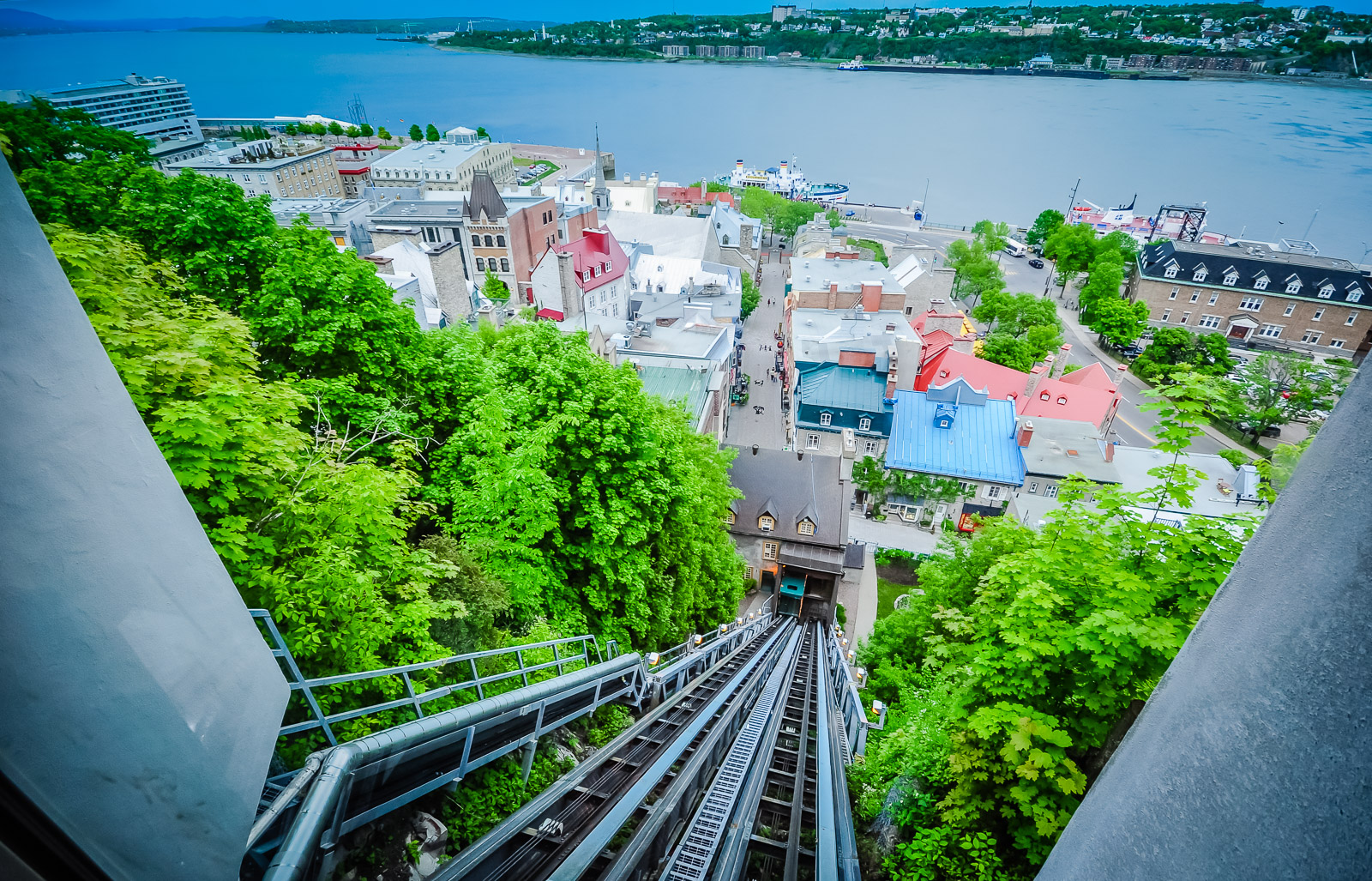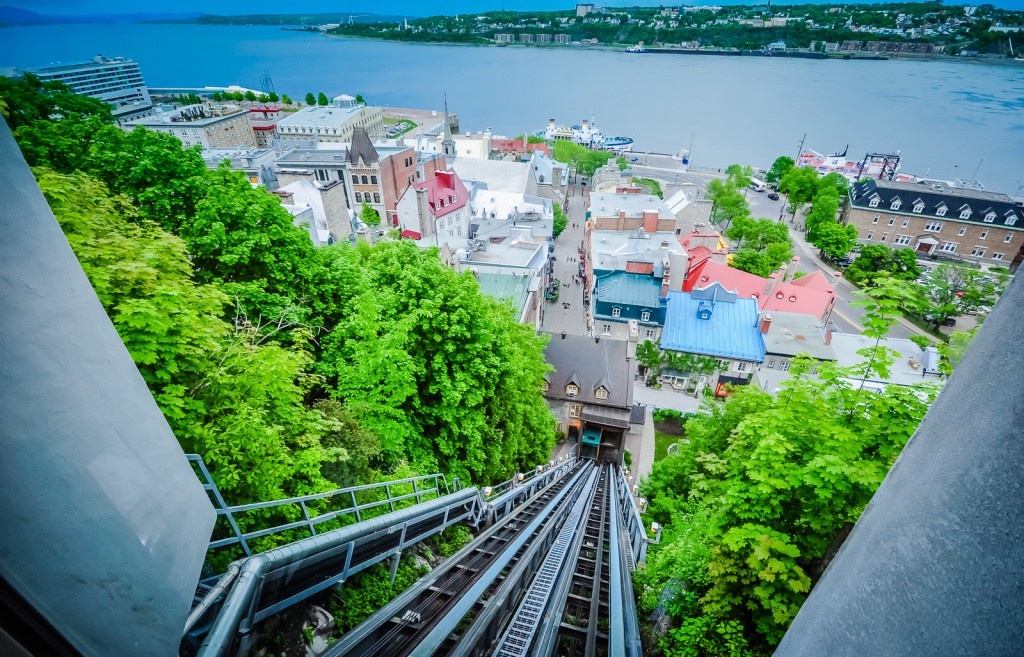 Quebec City's Lower Town includes the port, the Museum of Civilization, Notre Dame des Victoires church, and Petit Champlain district, the oldest commercial district in North America.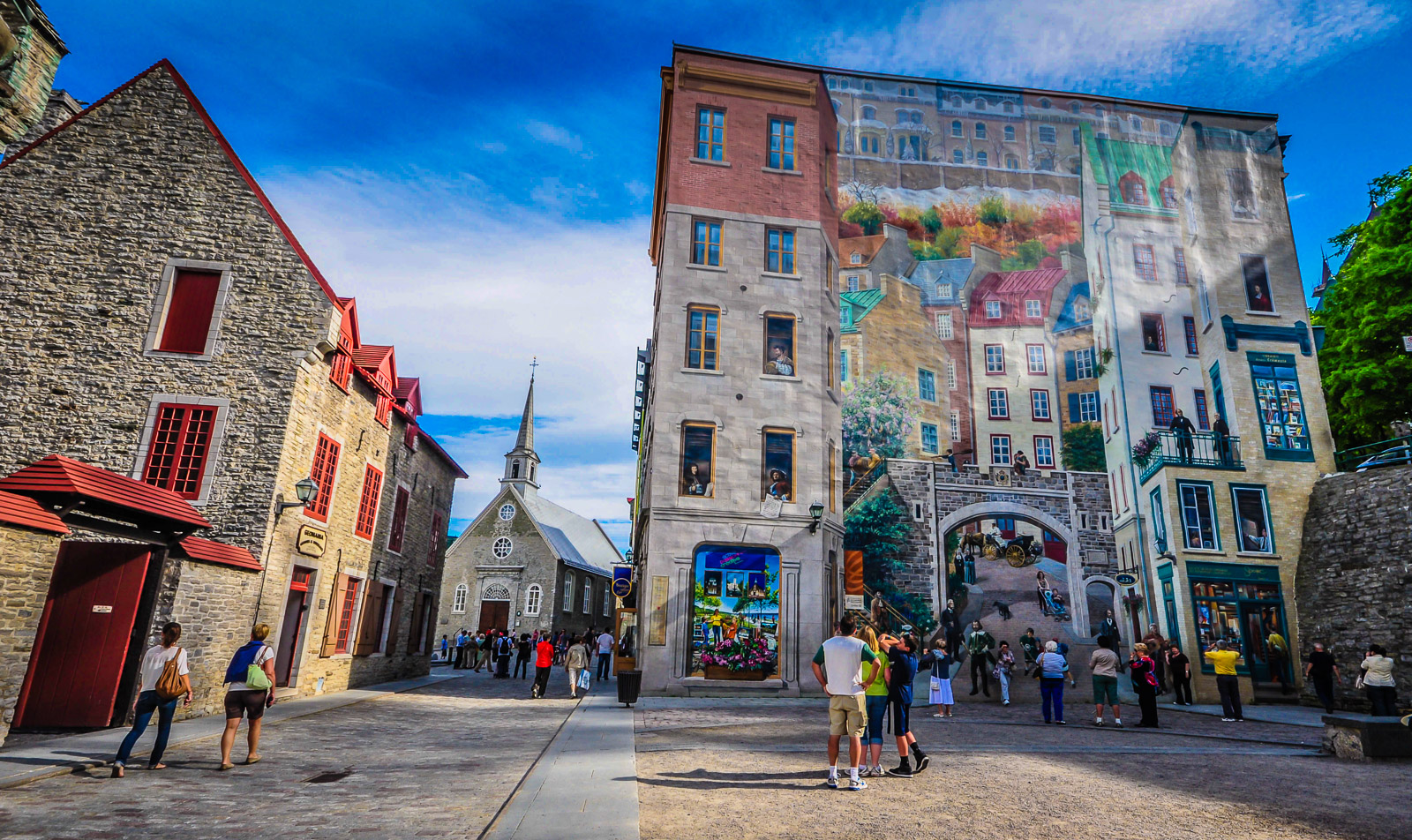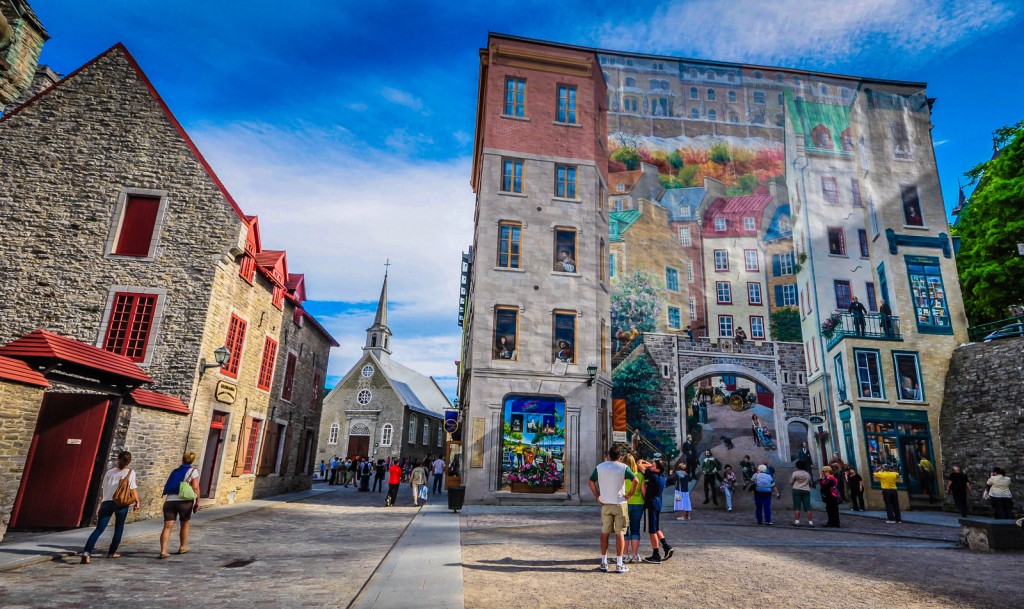 Strolling through Petit Champlain, we found many one-of-a-kind boutiques and souvenir shops, and even one or two such as Mouche à feu which remind visitors of Quebec's role in North American fur trade history.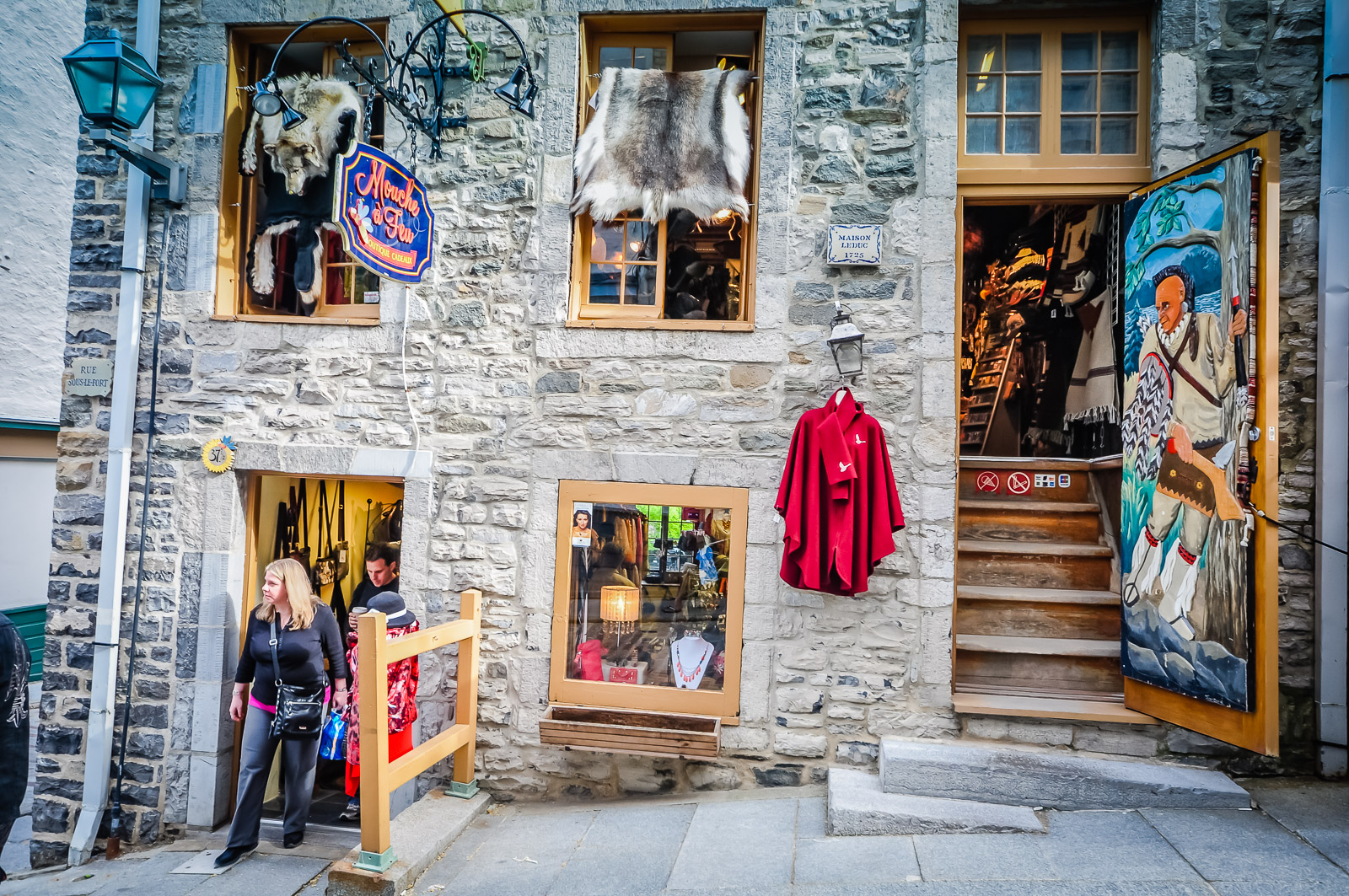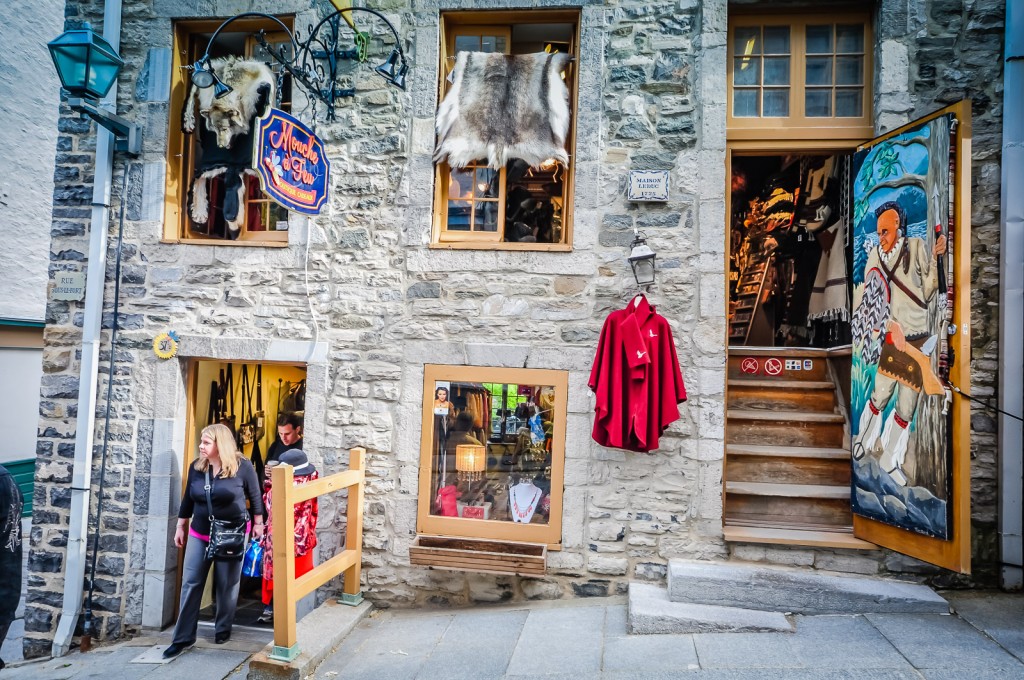 Everywhere we went, we found talented street performers.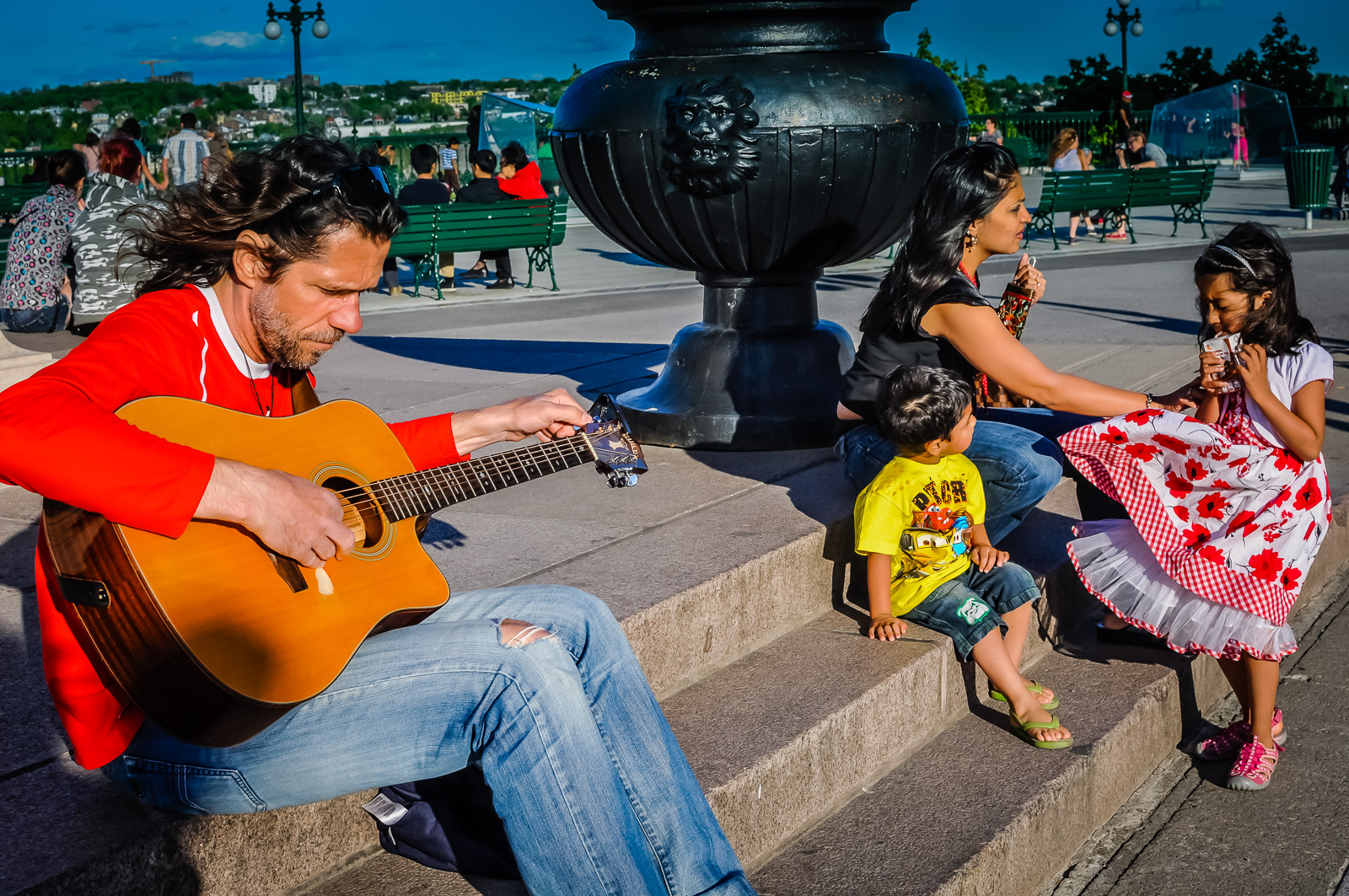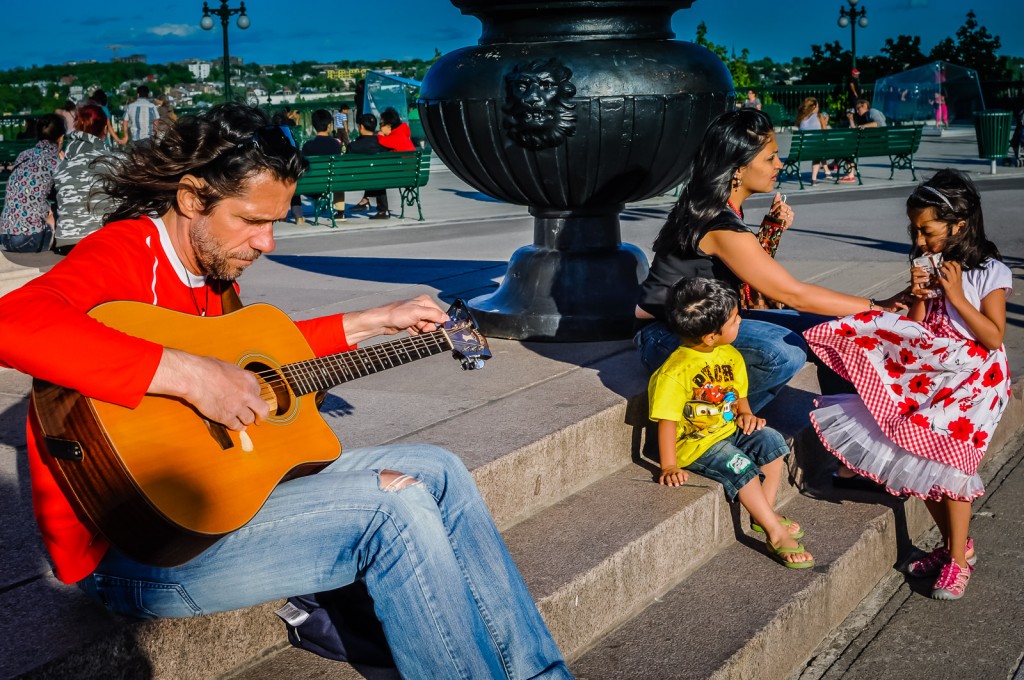 And since we explored at our own pace, we were free to stop, listen, and be entertained, whether it was by a guitarist in period attire…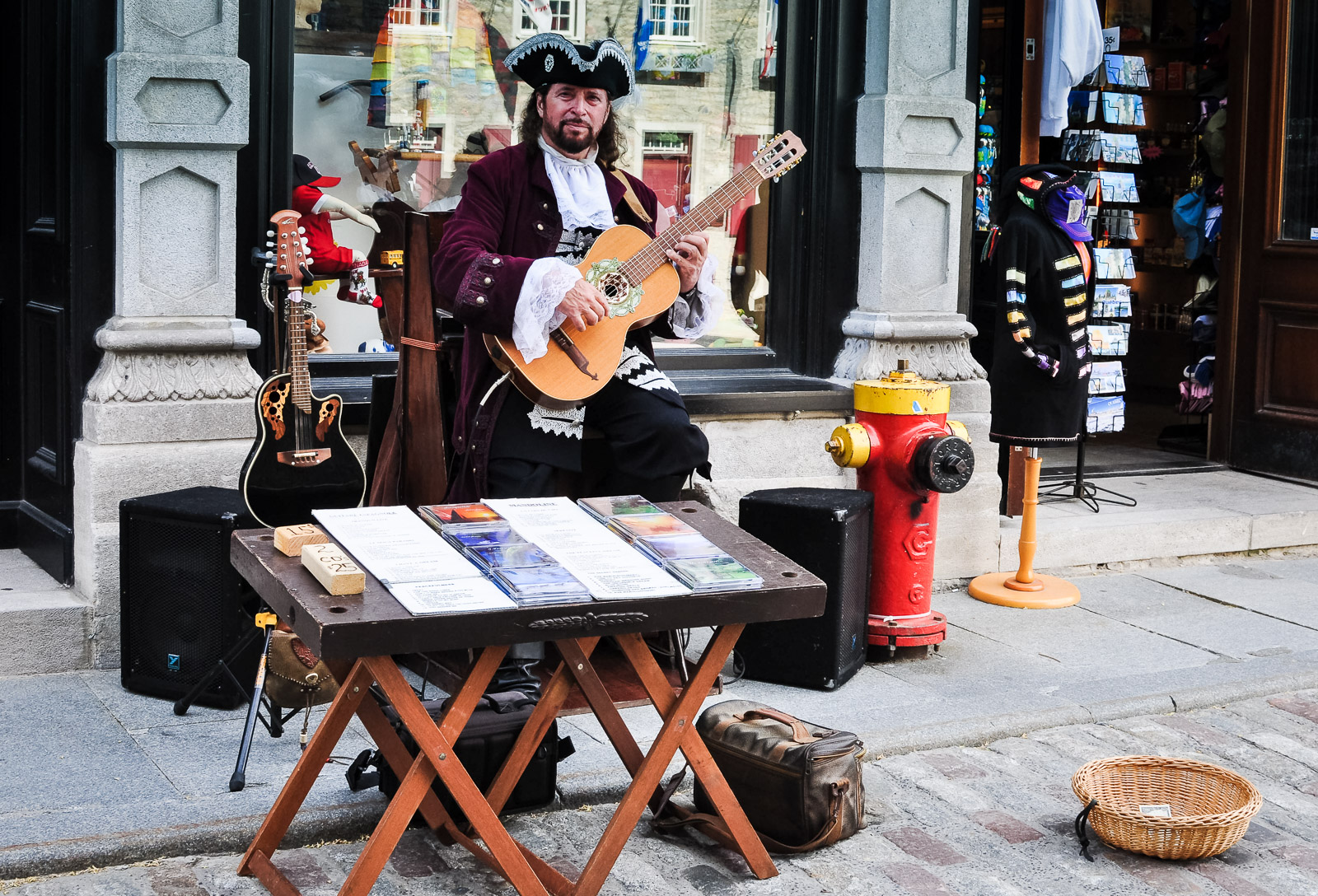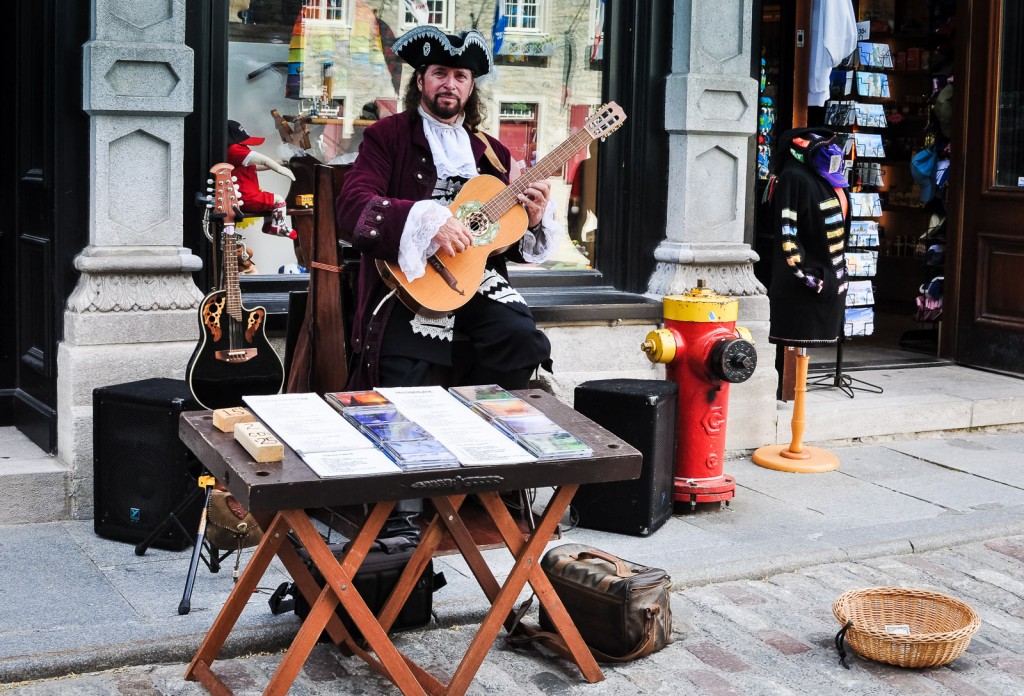 …or a Dog and Drummer busking duo.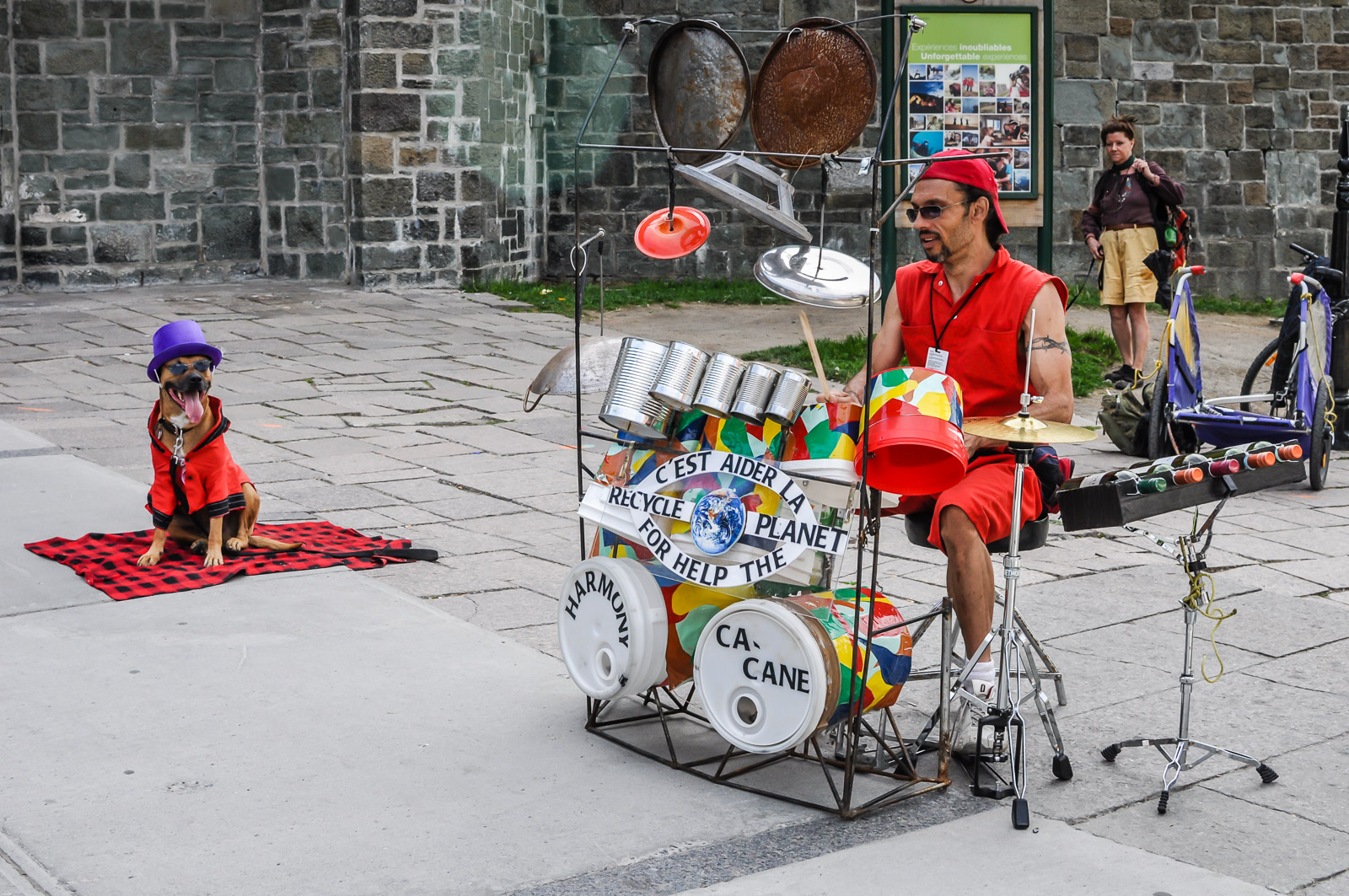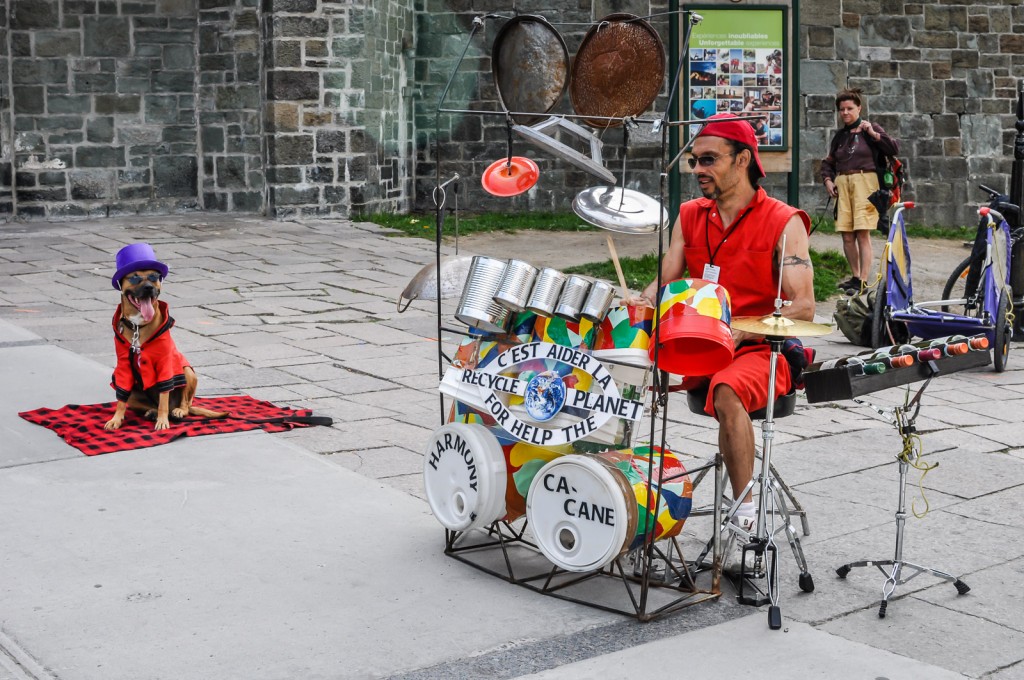 Walking Tours: Quebec City Tourism lists many different ways to get to know the area on foot, from classic walking tours to food or ghost tours. Or you can sign up for a guided tour by bus, bike, cruise, horse-drawn carriage, or even in a hot air balloon. Independent sorts may want to check out self-guided tour itineraries.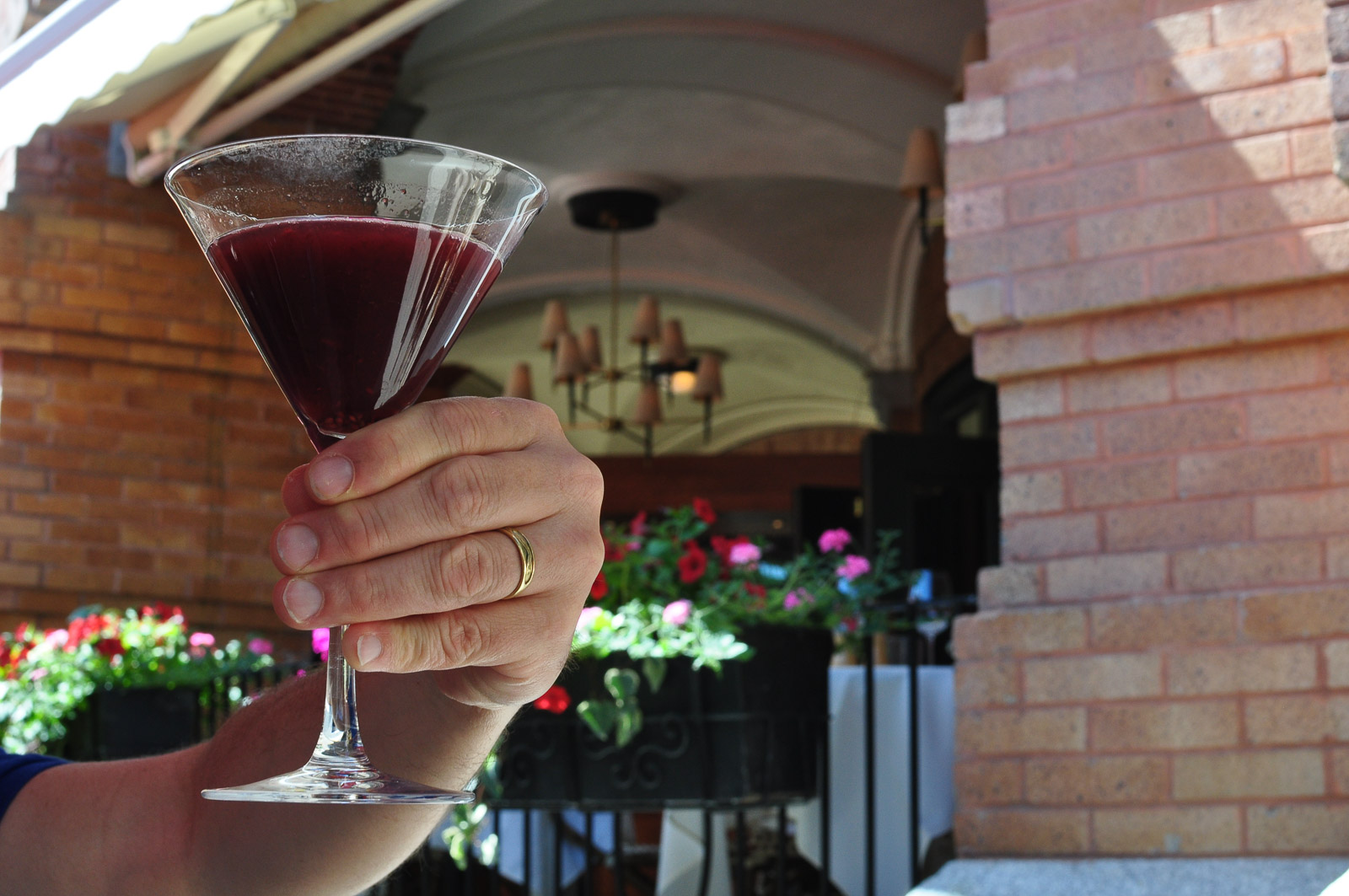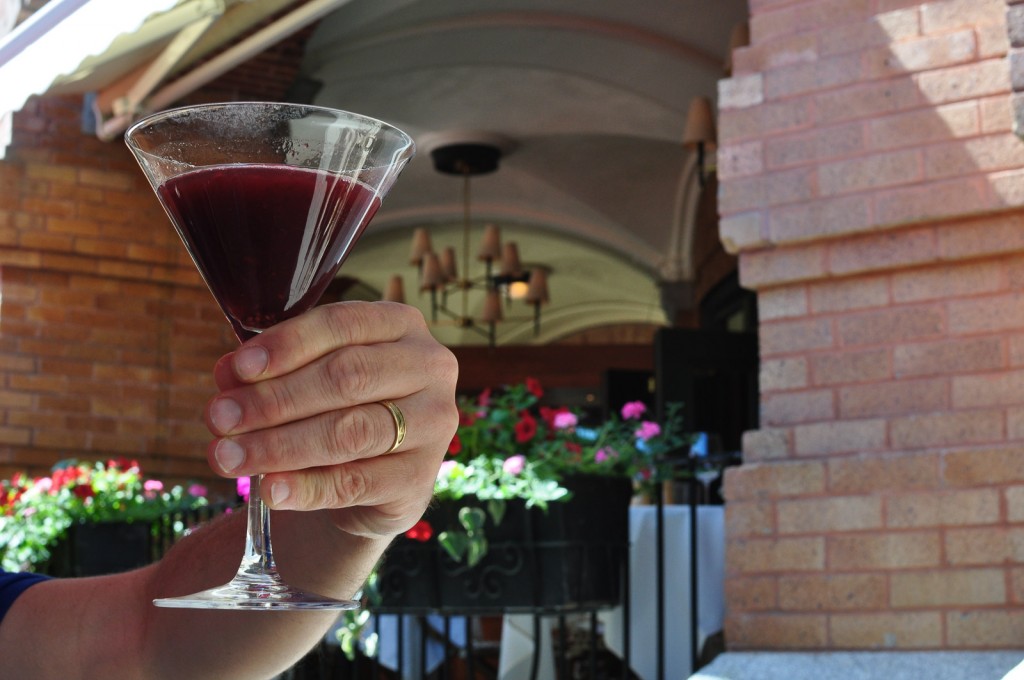 Where To Eat In Quebec City
Breakfast/Dessert: Breakfast? lunch? dinner? Sweet or savory crepes are perfect anytime, but we dropped in at Le Casse-Crêpe Breton on Rue Saint-Jean at breakfast time and went with a hearty ham, egg, and asparagus combination.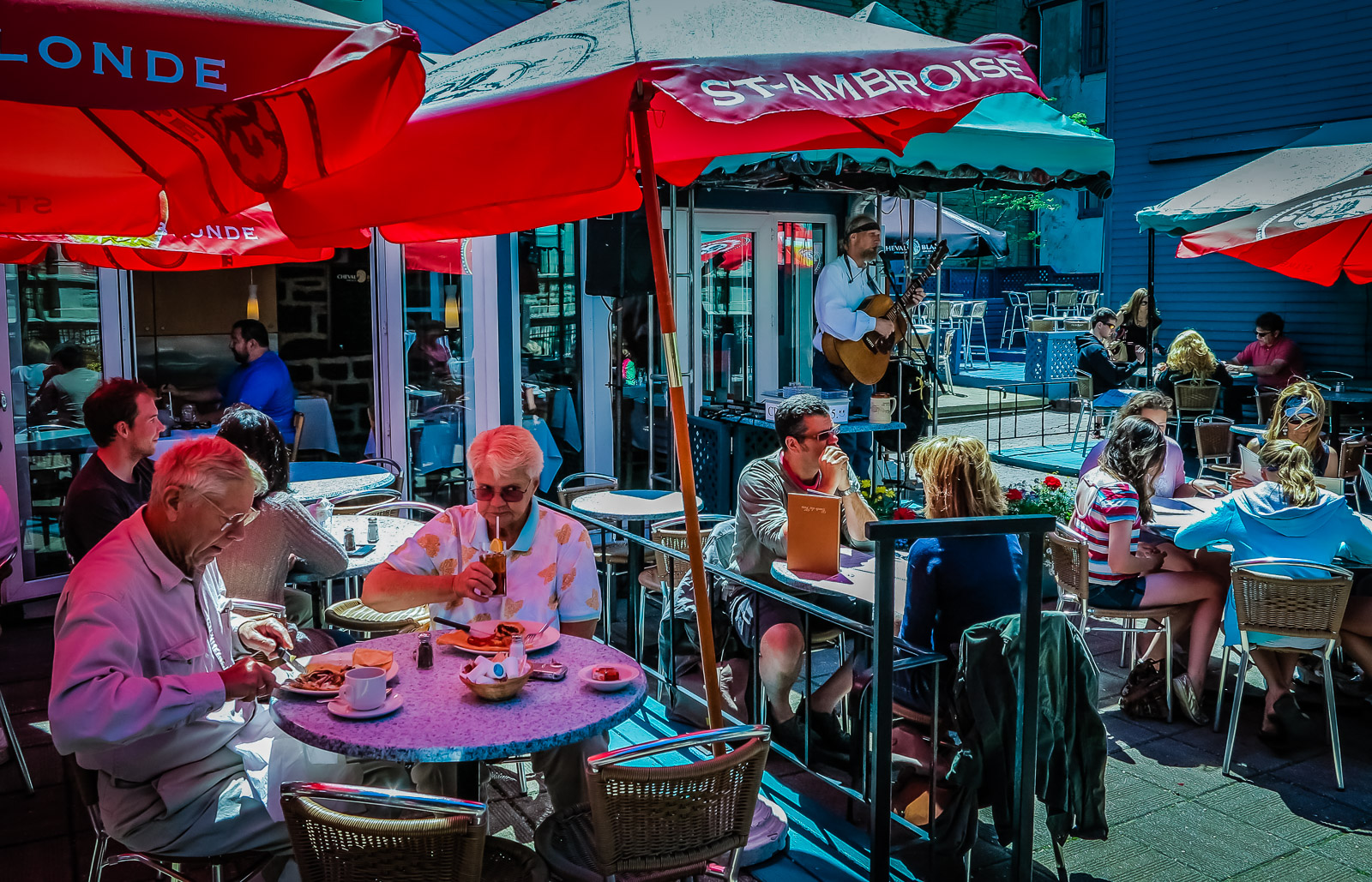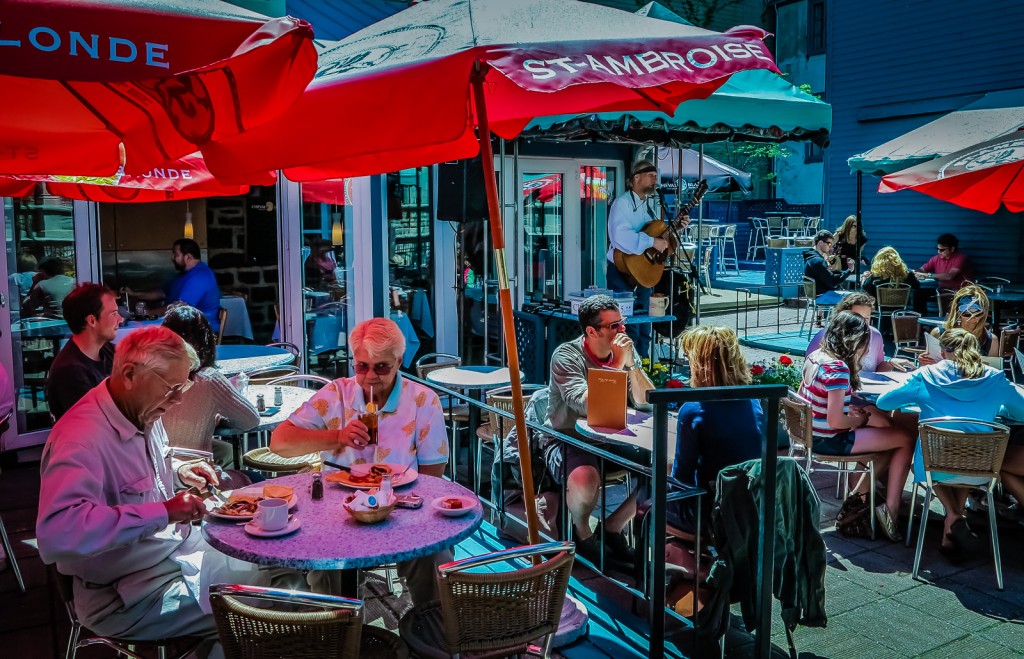 BRUNCH: 58 kinds of crepes on the menu–we shared lobster and lemon curd crepes–and live music at Restaurant Le Petit Château – 5 Rue Saint Louis, neighboring Château Frontenac.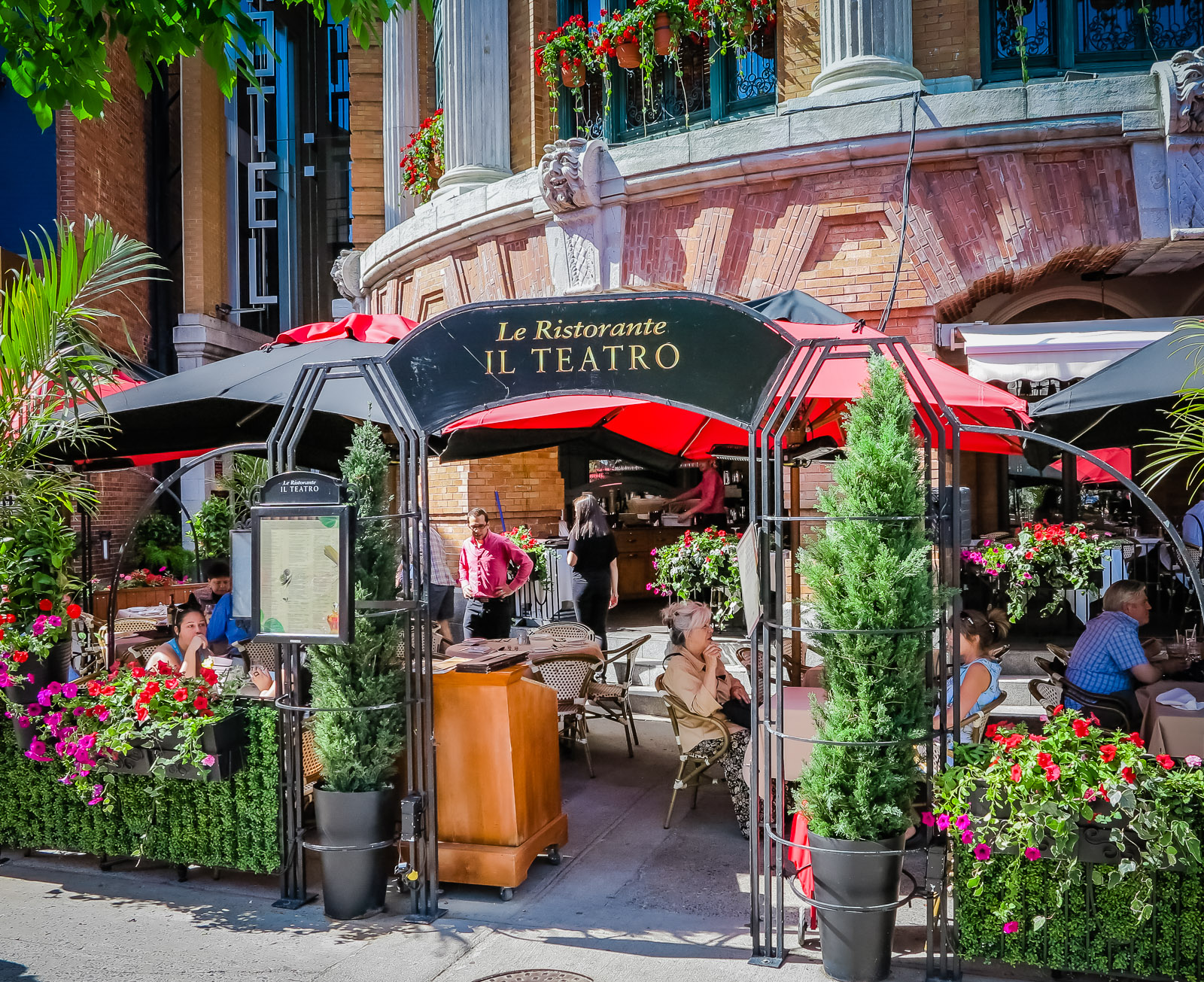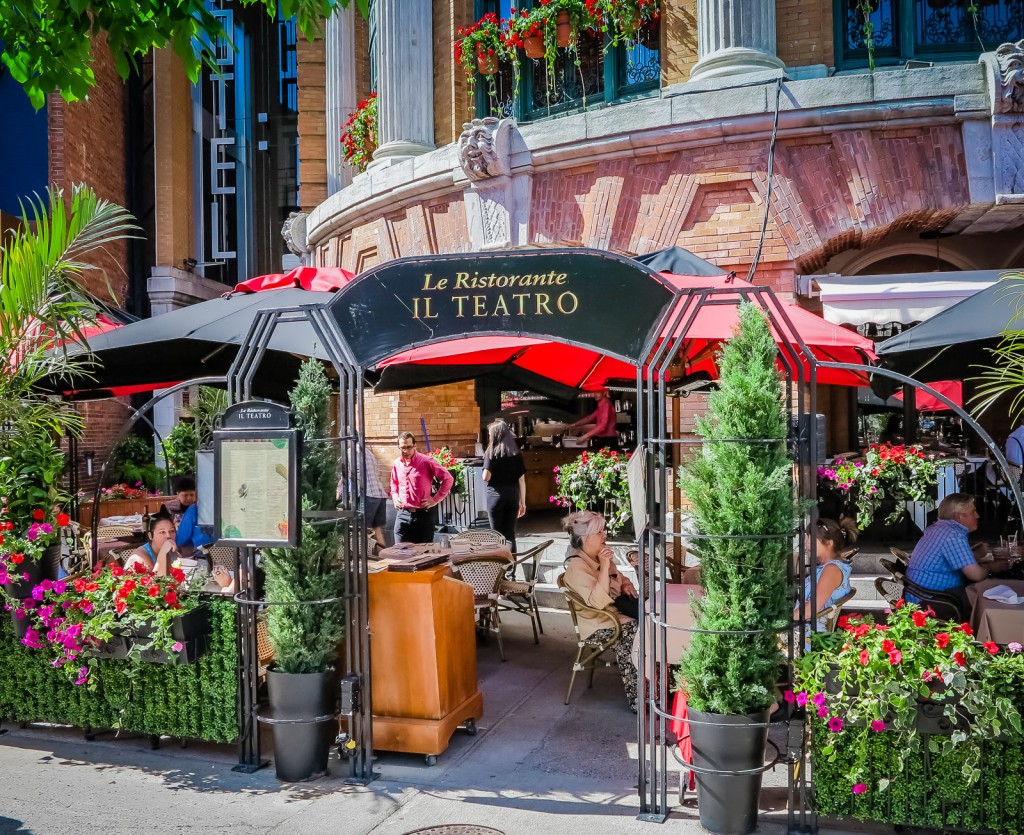 EAT/DRINK: While away an hour or two or three just on cocktails and appetizers–do try the carpaccio and foie gras–at Ristorante Il Teatro on Rue St-Jean.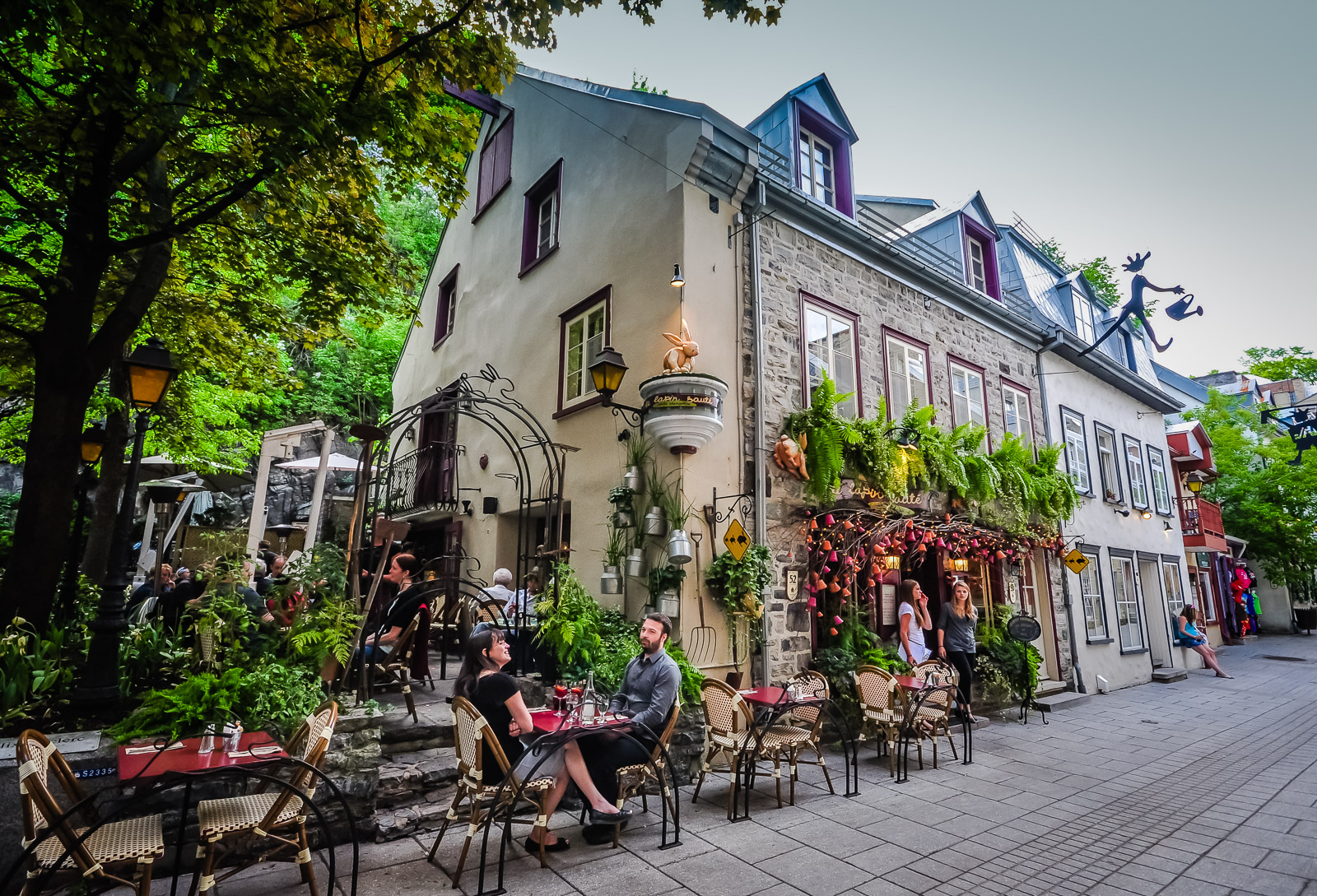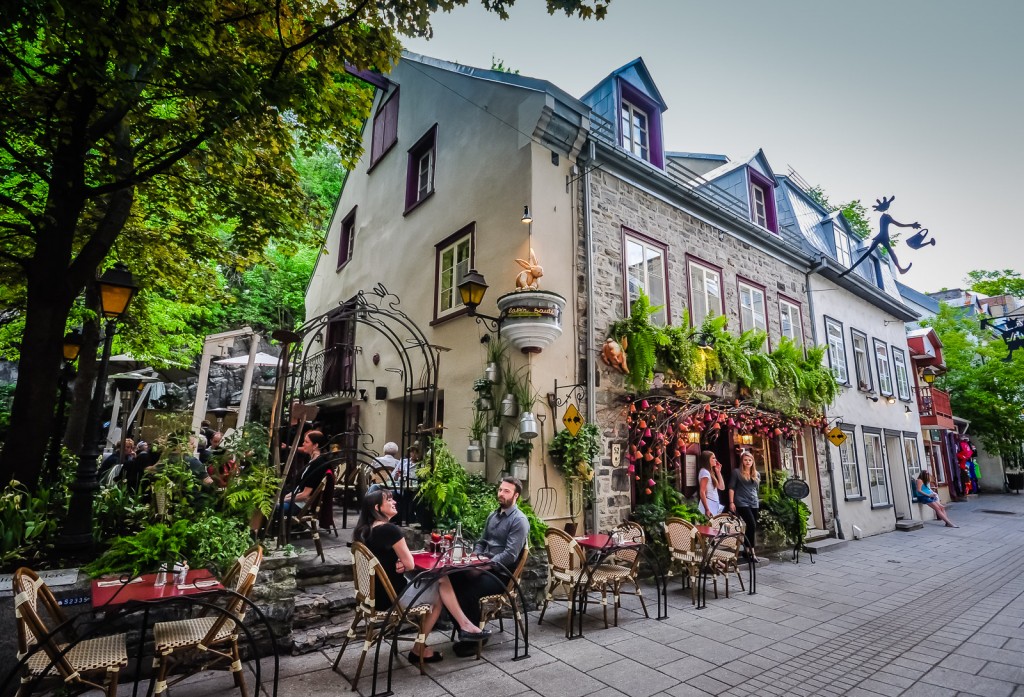 EAT: When in Quebec, you have to sample poutine, the fast-food dish that originated in the province. Traditionally made with french fries topped with gravy and cheese curds, variations abound.
At Le Lapin Sauté on Rue du Petit Champlain, we savored a Rabbit Poutine which adds shredded rabbit meat. The restaurant itself is adorable, looking like it was pulled out of a Beatrix Potter storybook, with its outdoor garden and rabbit motif.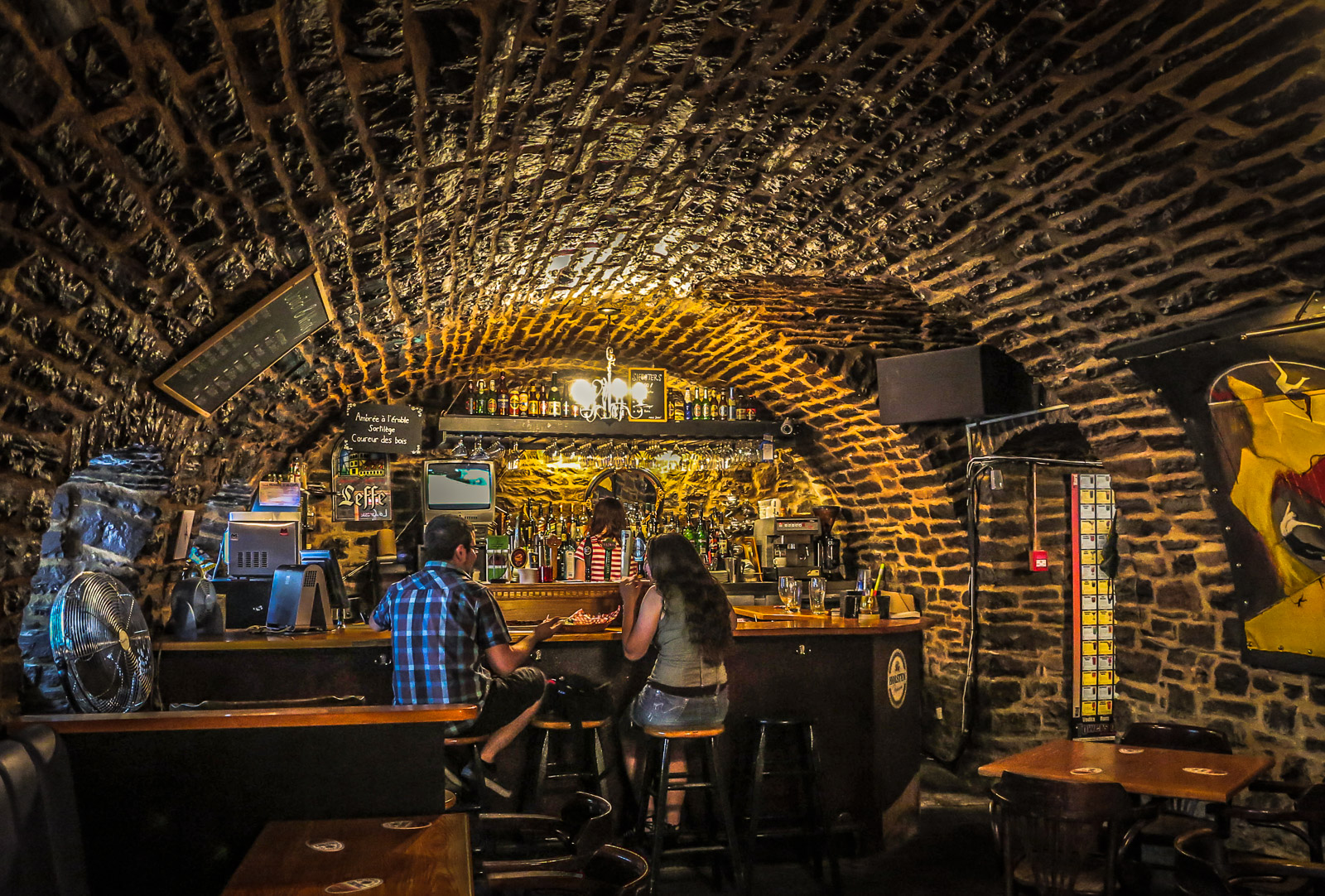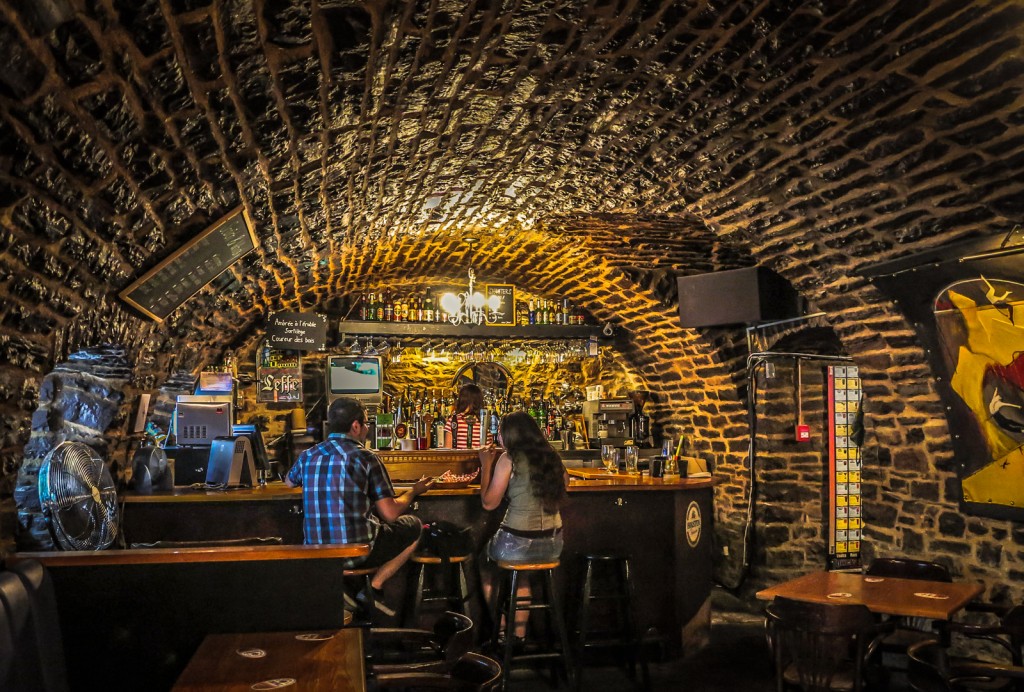 PUB: Open even when little else is, L'Oncle Antoine on Rue St-Pierre serves a limited but satisfying menu–pizza and French Onion soup are popular– and a decent roster of bottled and on-tap local craft beers. Do peek in regardless to see the barrel-vaulted stone cellar of one of Quebec's oldest houses (dating back to 1754.)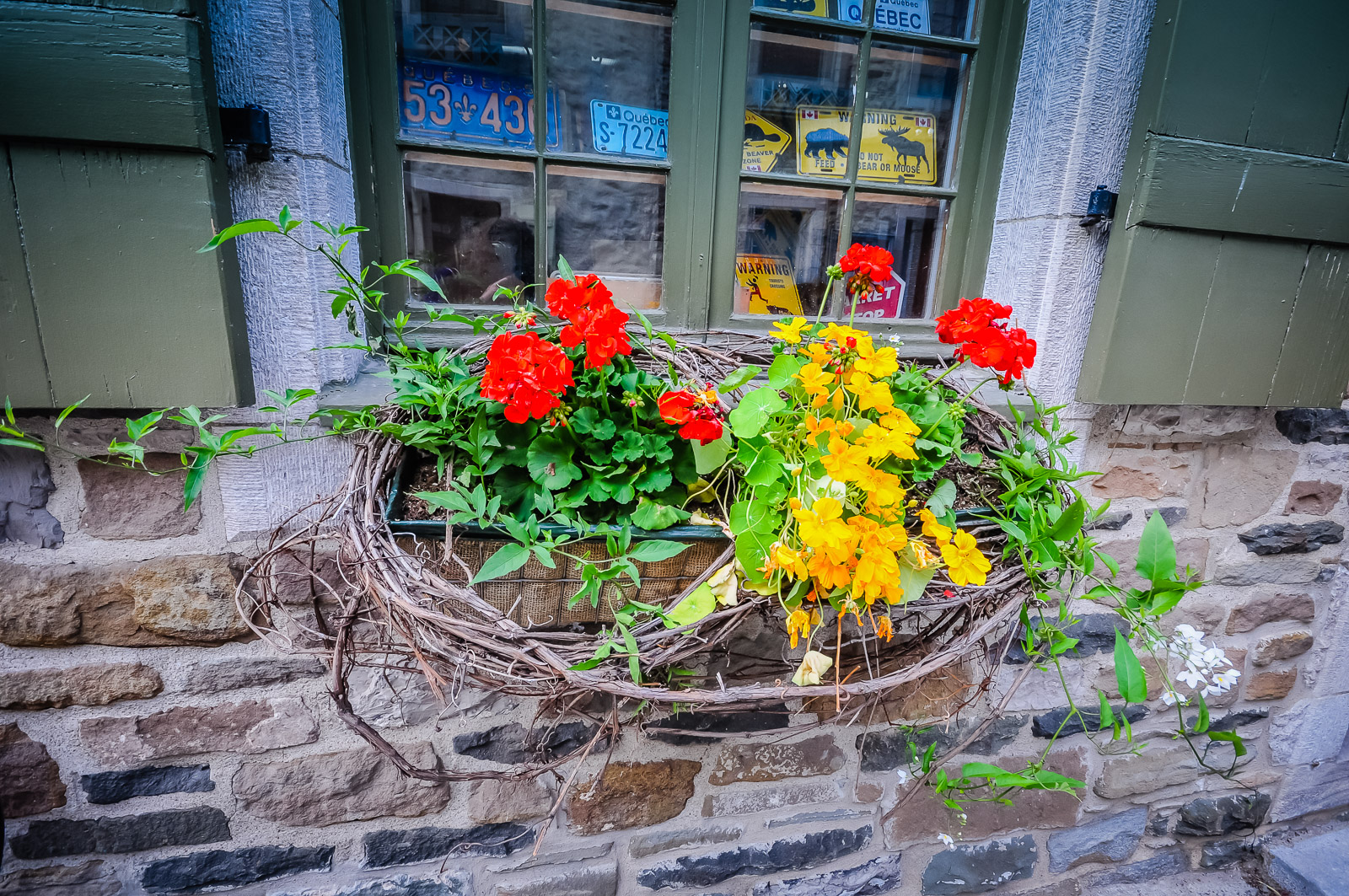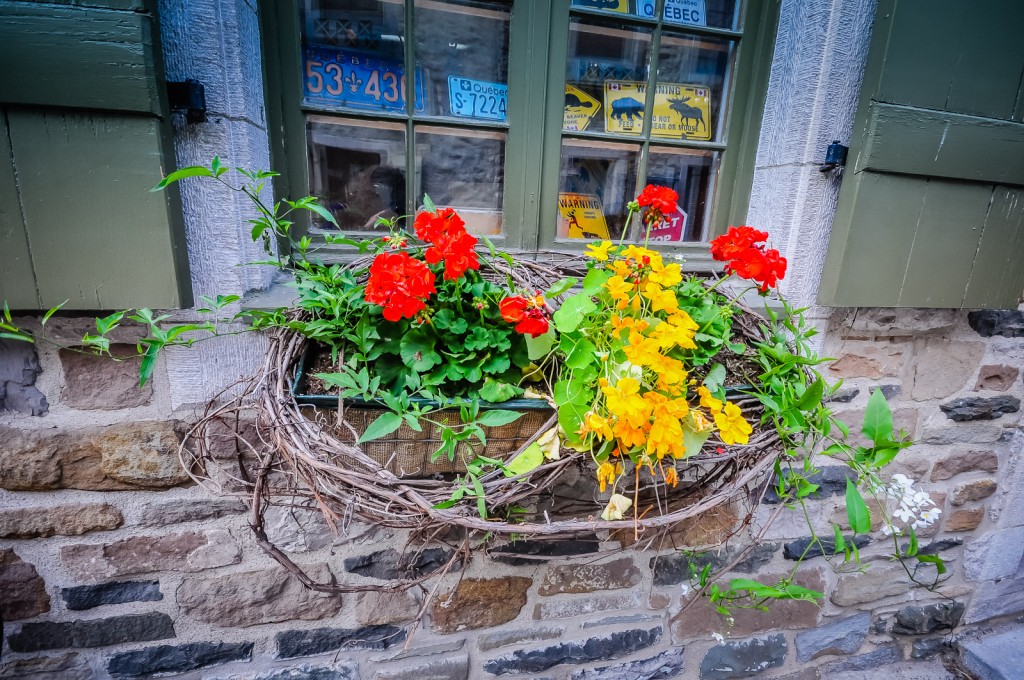 Quebec Getaways
Extend your Quebec getaway, here are nearby destination guides: