Last Updated on
WHY GO: There are quite a few ways to approach Lancaster County PA; experiencing the city of Lancaster PA itself as an arts magnet, getting lost among the "Simple Folk" in the surrounding farmlands of Lancaster PA Amish Country– or stepping back in time to study the seeds of Amish and Mennonite life in the region.
The oldest Mennonite Meeting House – dating from 1719 – still stands. So do buildings built by a strange messianic, monastic sect, as well as a pre-Industrial brewery tucked away on a one-block "downtown" and still brewing.
All of these and more are open to the public in this Historic Getaway that digs deep beneath the earth to uncover the roots of Lancaster County, and brings us to the present through "time" travel.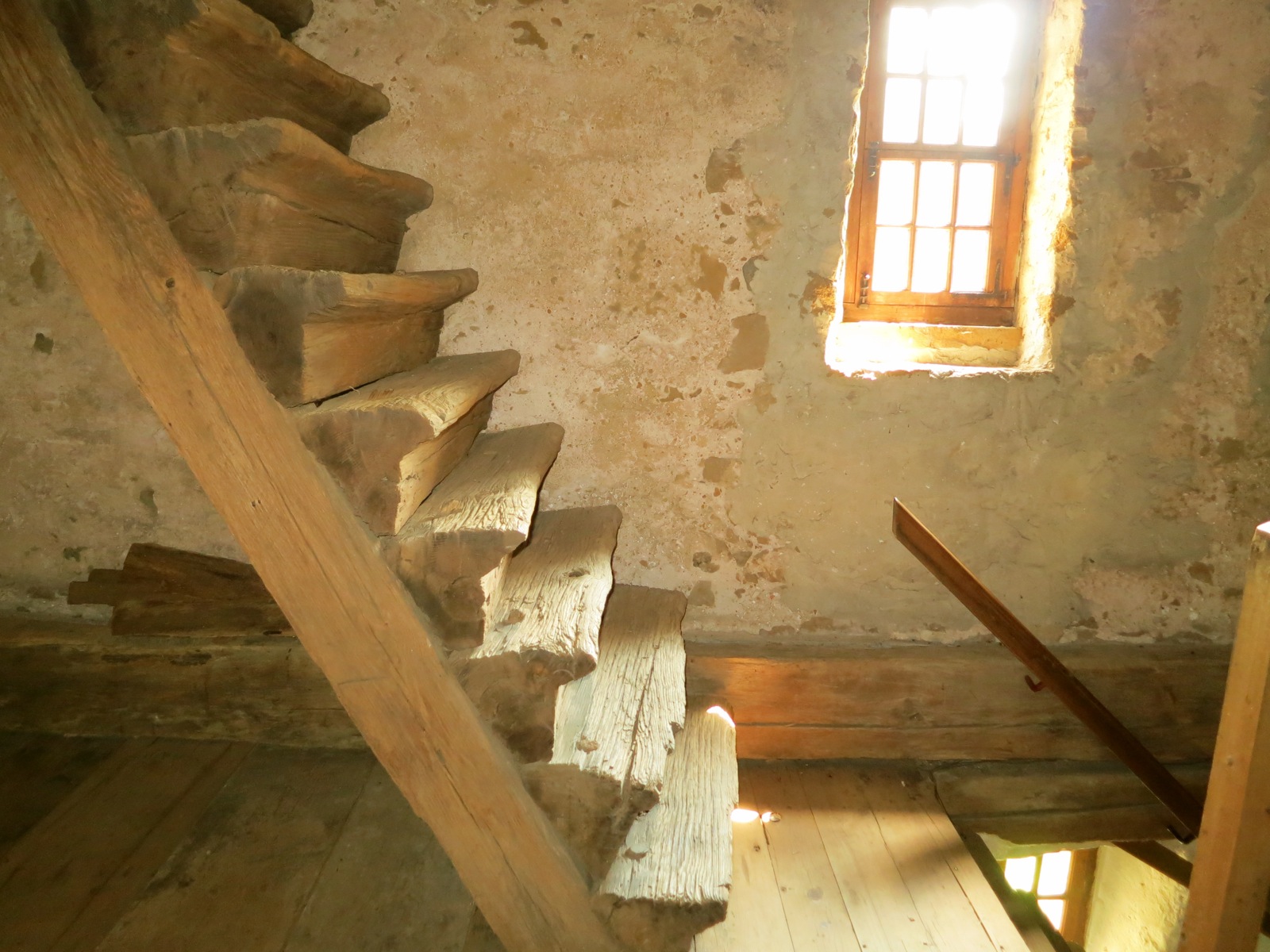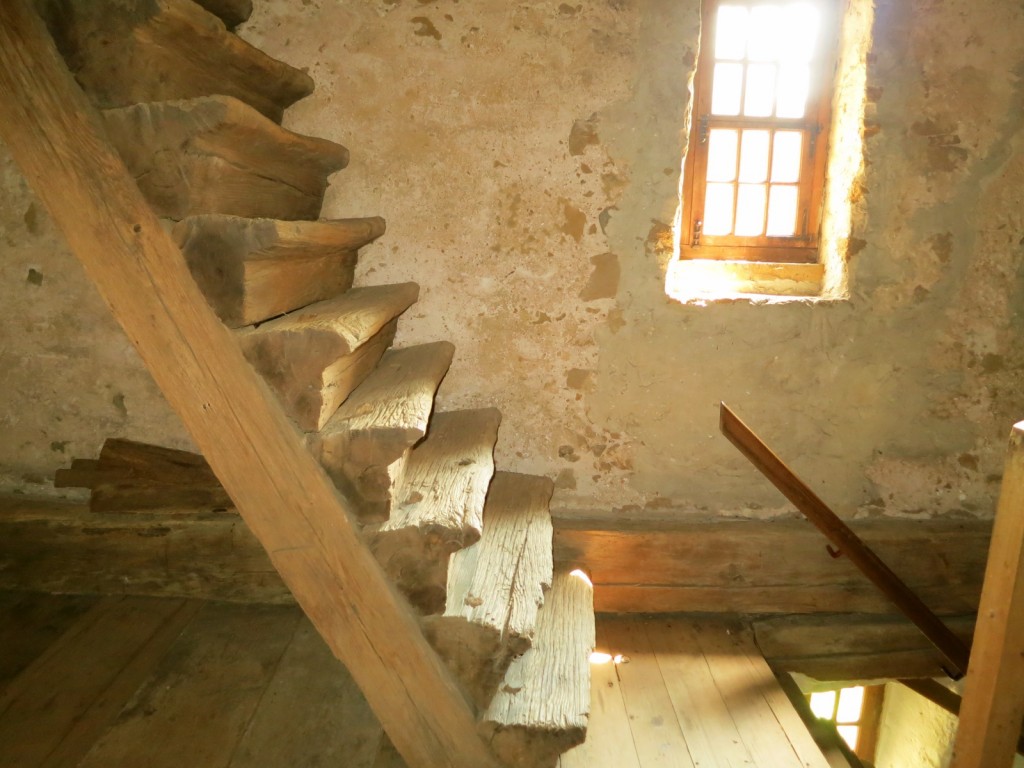 Things To Do In Lancaster County PA
VISIT: Hans Herr House and Eastern Woodland Longhouse. Built in 1719, the Hans Herr House is the oldest building in Lancaster County, and the longest standing Mennonite Meeting House in the USA. And it wasn't even built by Hans Herr (who may or may not have even left Germany), but by his son Christian Herr.
A prime example of Medieval Germanic architecture, with asymmetrical windows and a central fireplace, this was a mansion in the early 1700's when other families lived in log cabins.
What makes this historic site in the middle of PA Dutch farmland so compelling, though, is what has been preserved, and the story it tells about Mennonite life throughout the centuries. Costumed interpreters take you into and through the house; the year 1719 is chiseled in stone over the front door.
The prayer room is set up as starkly as it would have been when neighbors assembled to pray. Upstairs in the bedroom rests a rare intact "Immigrant's Trunk" made of wood and iron – usually burned as fuel and smelted into farm-tools, but in this case was not.
The original staircase from the 2nd to third floor seems as if it will crumble any minute, but is a testament to those who strive to preserve this under-appreciated site.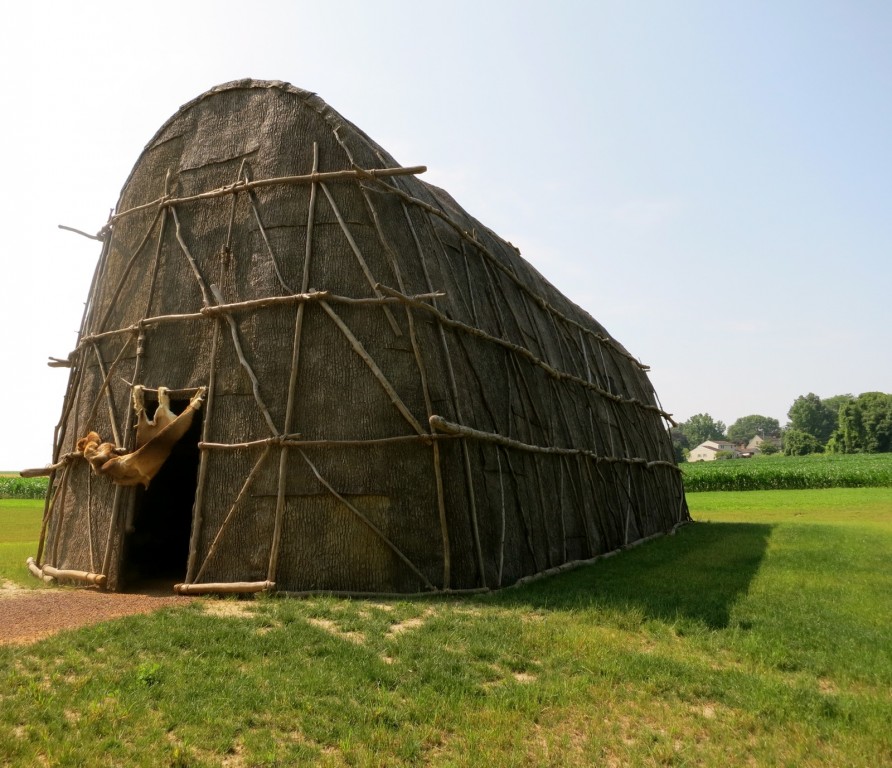 Recently, a Native American Longhouse, measuring an impressive 62 ft. long 20 ft wide, was erected here to offer visitors a glimpse of this land's history prior to and during the early years of European settlement.
In the late 1600's and 1700's, European contact with the indigenous tribes was generally hostile. However, journal entries written by the Herr family note that on cold mornings, they would often find Native Americans sleeping on their kitchen floor, indicating a gracious if not friendly connection.
Sit inside the Longhouse and you'll learn why this Matriarchal, clan-based society lived many generations to a building, and the strange reason they kept dogs and black snakes.
The whole 11-acre complex, which encompasses a blacksmith shop, smokehouse, museums and thriving fruit tree grove provides a fascinating look at pioneer life. April –Nov. Mon-Sat. 9am-4pm; one house $8, two houses $15. Check website for tour times.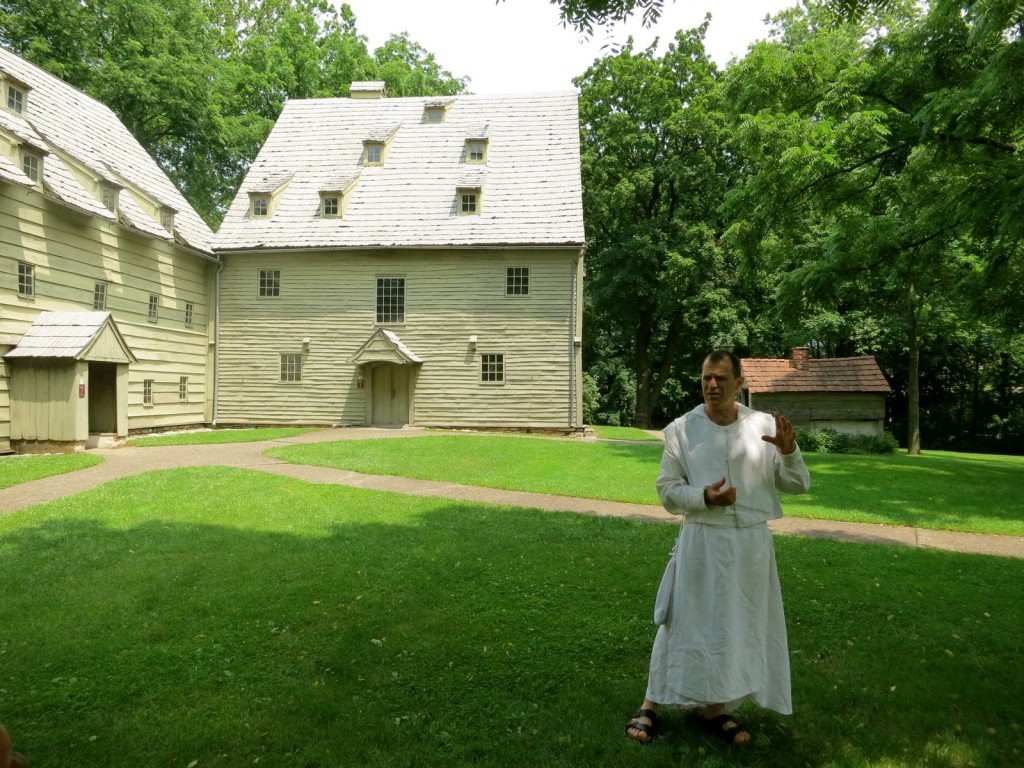 VISIT/TOUR: Ephrata Cloister, Ephrata. Take a 45-minute guided tour of one of the most peculiar monastic compounds to ever crop up in this center of religious tolerance. Conrad Beissel was a restless, but charismatic soul, striving, some would say, to just be left alone in the Pennsylvania woodlands.
In 1737, he cobbled together a type of Tomorrow-Christ-Will-Return-Messianic religion with Saturday Sabbath, Vegetarianism, and Celibacy as central tenets, and built the largest buildings west of Philadelphia to house followers.
In 1750 the community, with its own Latin Academy and large printing press, reached its peak of 300 members. Entertaining and engaging guide Nick Seigert, dressed as a "Brother" in a flowing white robe, takes you through a typical day and night in 1750; most of the daylight and nighttime hours were devoted to prayer, some light spinning and calligraphy work, one meal of fruit and nuts, and an intense two hour "Jesus is coming like a thief in the night" midnight service.
In the still-standing Woman's Dorm and Meeting House, Seigert tempts visitors to lay on an 18" wide board with solid wood block pillow to experience the severe conditions that the Brothers and Sisters would have to endure.
No big surprise that many left quickly, and that a celibate group without long-term plans (Christ would arrive any minute to take them home, after all), would die out pretty quickly following Beissel's death in 1768. But it makes for a very thought-provoking and compelling tour. Mon-Sat. 9-5, Sun Noon – 5pm, $10 adults, $6 kids.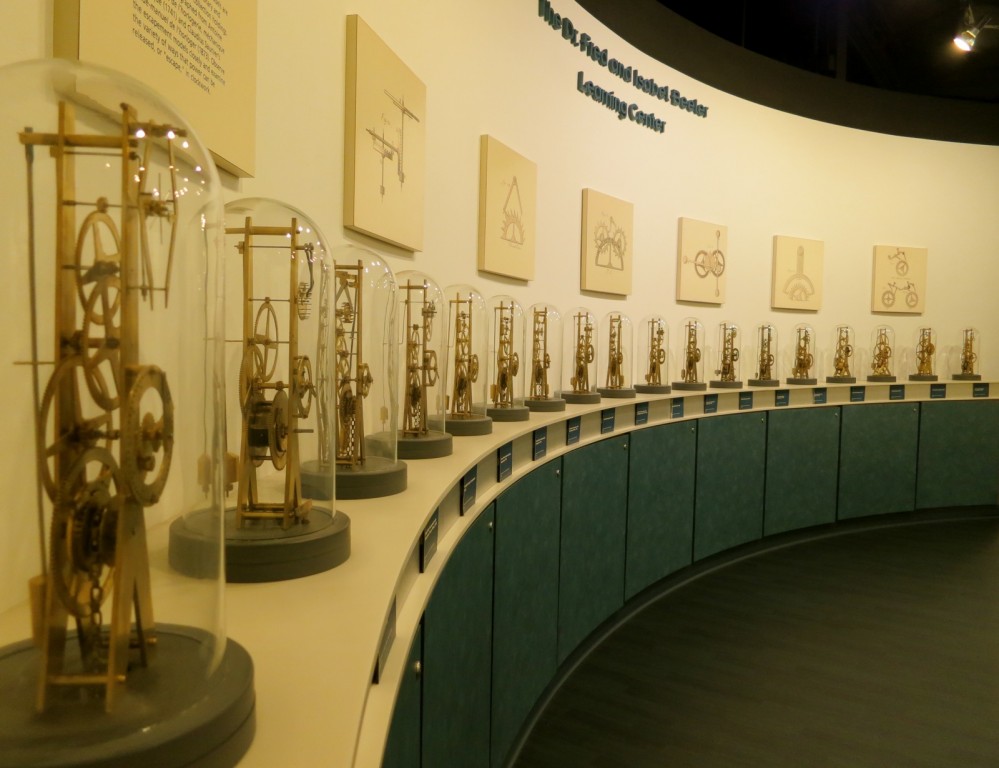 VISIT: National Watch and Clock Museum, Columbia. Punch your souvenir ticket into a Time Clock then walk through a time portal. From Stonehenge and Sundials to ultra-modern digitals, this museum is one cool way to "pass" time.
In an agrarian society, lapsed time (how long it took to get something done) was more important than scheduled time, which eventually became necessary to document during the Industrial Revolution and advent of the railroad.
You'll learn about "escapement" – how energy is released via weights and pendulums, the concept of Asian sliding scale time (depending on season), and see a slew of clocks, pocket-watches, and far-out "novel" timepieces.
One highlight of the museum is an 11 foot tall "Monumental Clock" – advertized as "The Eight Wonder of the World" as it made its way around the country in the 1870's and '80s.
Operated via weights and bellows, it features religious and Revolutionary War characters that emerge from small slamming doors at precise times. You can see a full run of all of its features on the hour.
Should you visit on Mondays between 11am-2pm, be sure to "Make and Take" your own clock (ie., flip-flop or CD Clock) for just $6. $8 adults, $4 kids, open year round Tues-Sat 10am. From Dec – March, closes at 4pm, April-Nov, closes at 5pm with additional Sunday hours from 12-4.
Restaurants in Lancaster County PA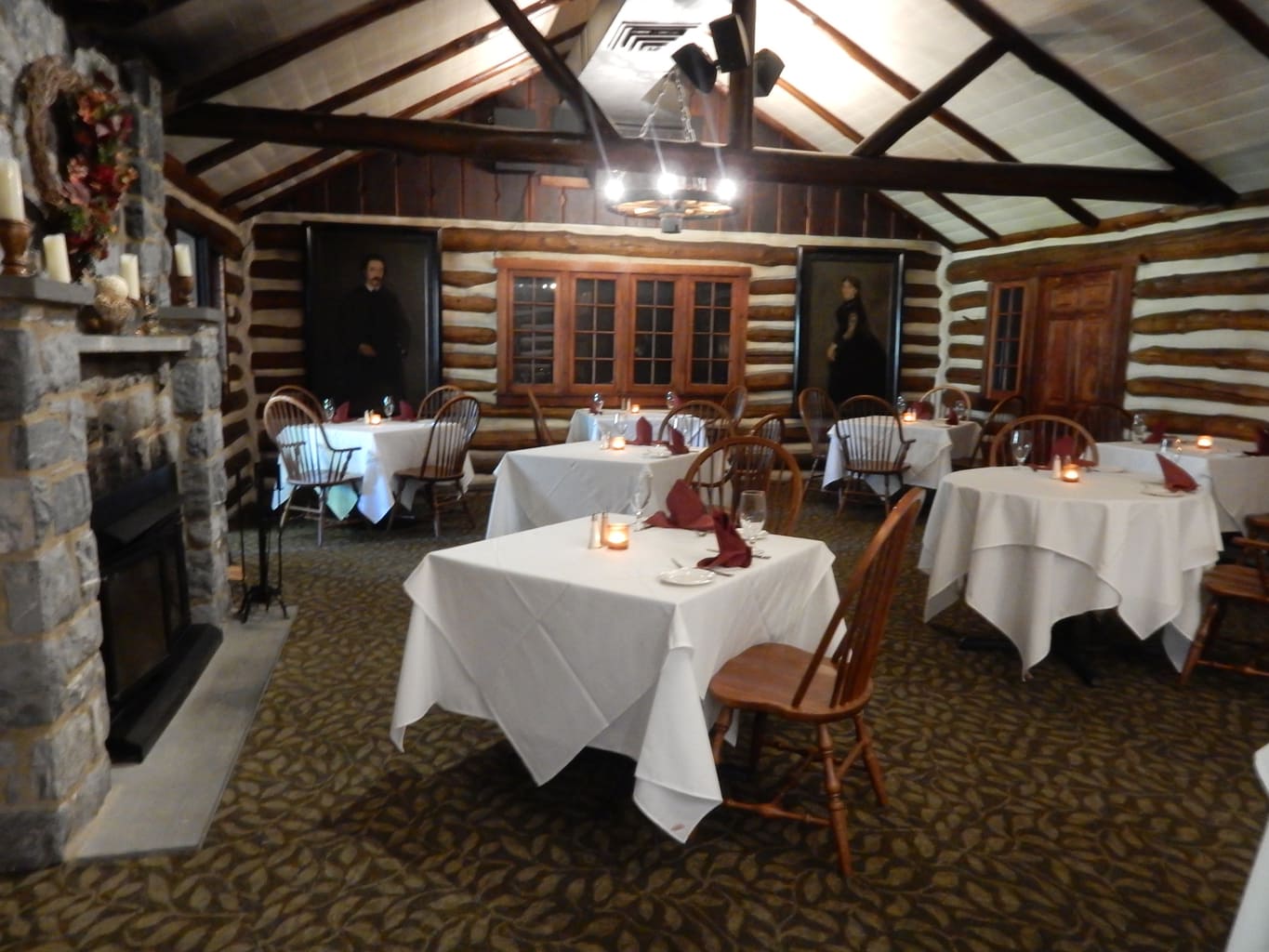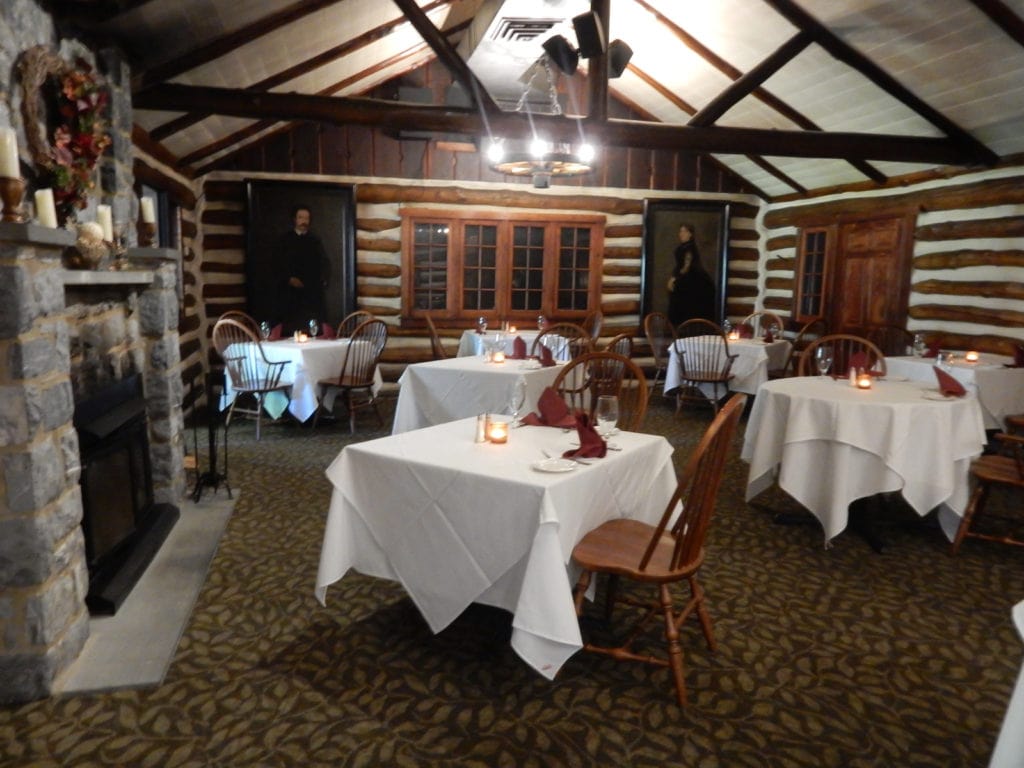 EAT: The Log Cabin, Ephrata. Opened in the 30's as a restaurant, this cabin in the woods, so remote it served as a speakeasy back in the day, takes some getting to. Most likely because of that, The Log Cabin – actually two of them co-joined – has earned icon status in these parts. The mood is upscale and quirky – with a 1700's log-cabin'y vibe and piped in music spanning Mozart to the Batman Theme.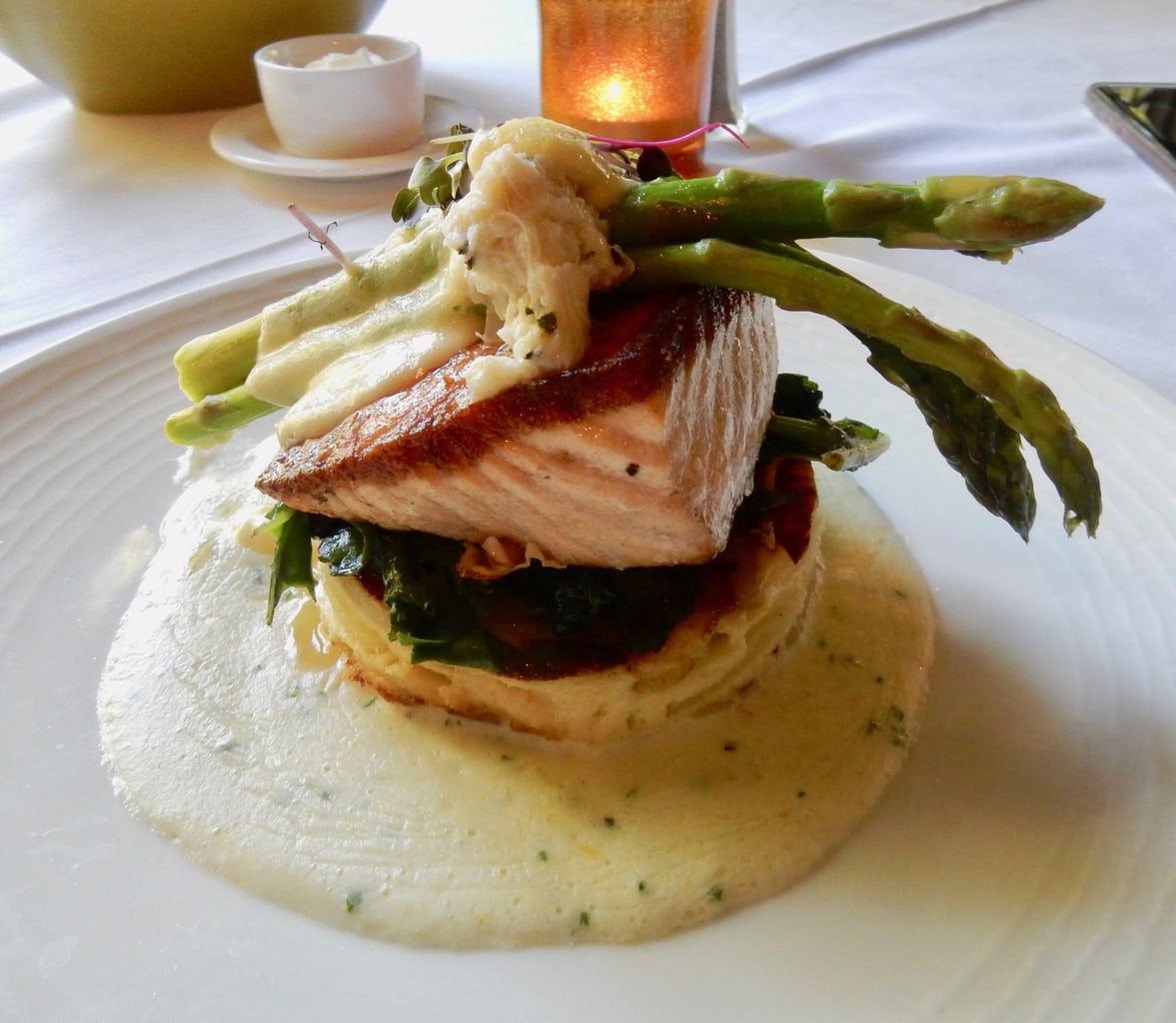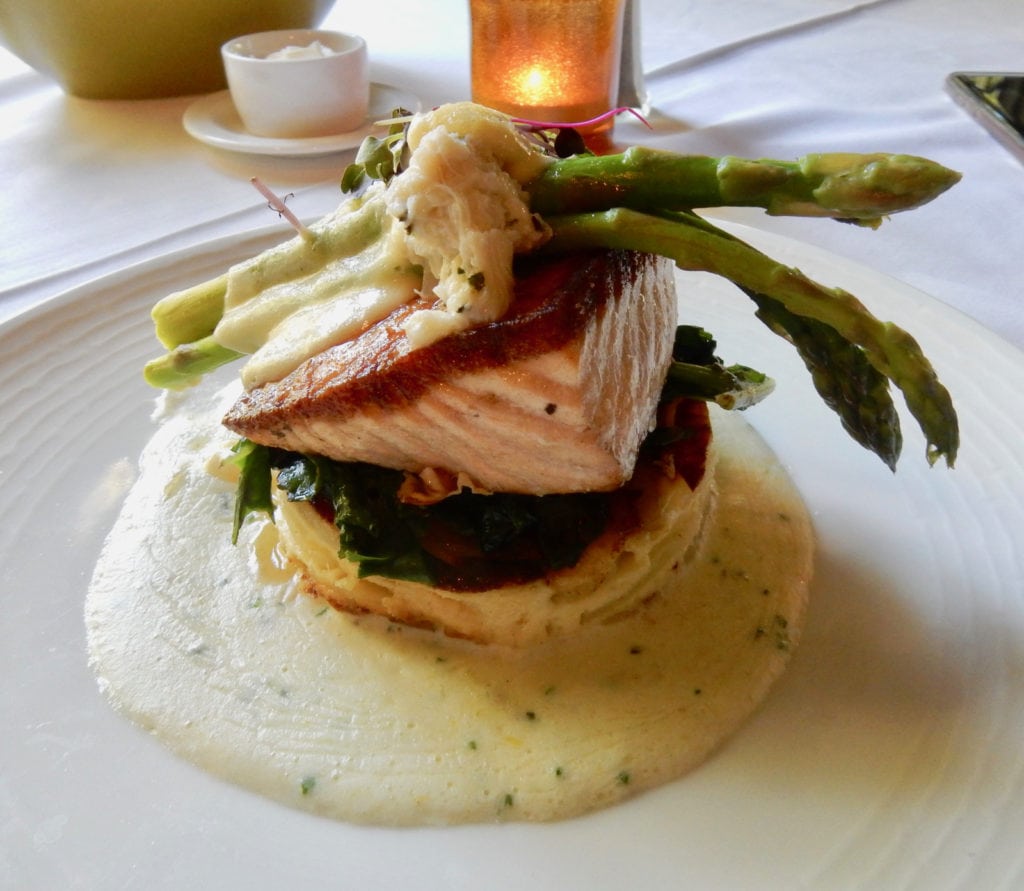 The food is fantastic and eclectic, the service excellent – not overly fawning, but there when you need it. Fresh herbs and vegetables are grown in the chef's garden right on site. Entrees range from the $18 Cabin Burger, with candied apple smoked bacon, to Coffee Rubbed 8oz. 21-day aged Rib Eye ($48). I delightfully devoured my Salmon Oscar ($28) – a perfectly cooked wedge of fish on potato galette, topped with asparagus and crabmeat. Mouthwatering.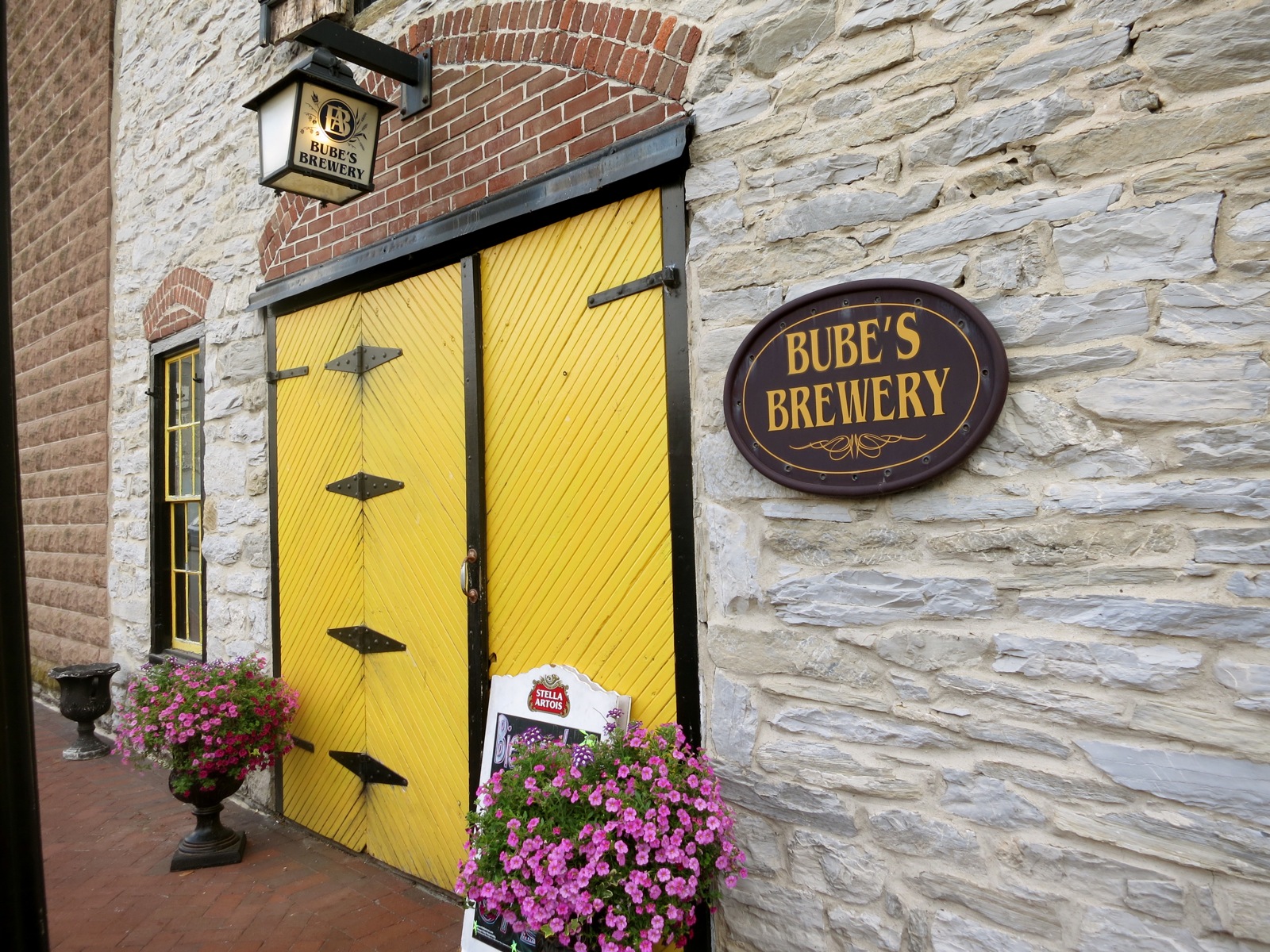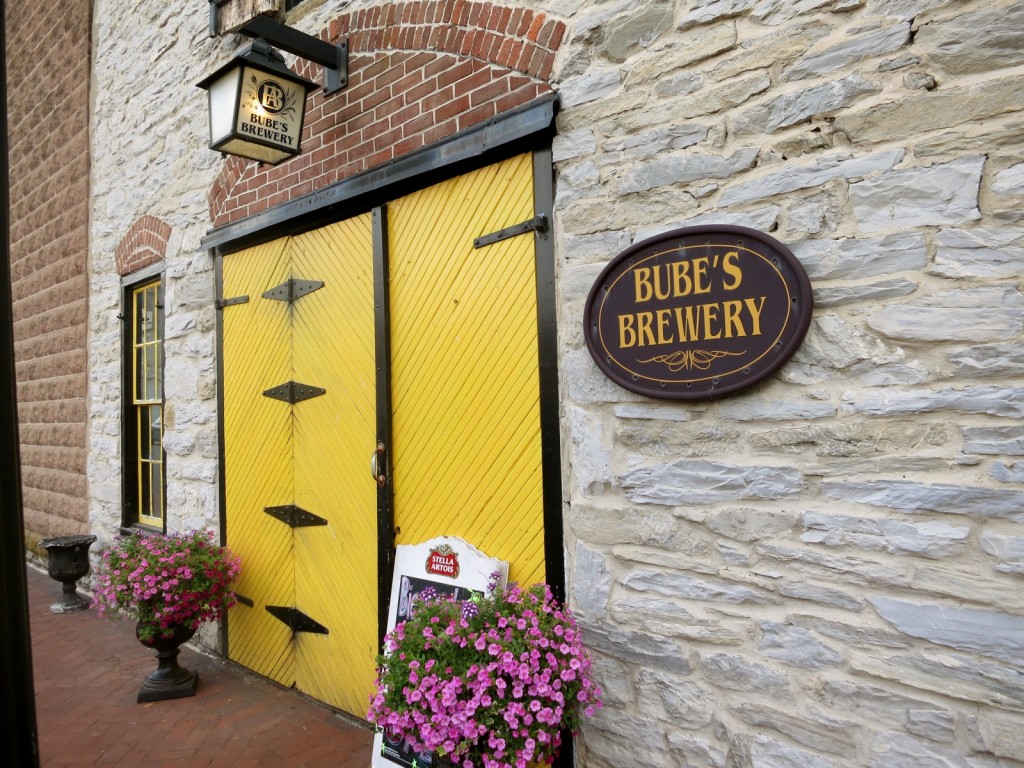 DRINK/EAT/STAY: Bube's Brewery Mt. Joy. Pronounced "booby's," this awesome find in a barely there downtown takes up a full back-street block. Encompassing a small brew-works, a Biergarten, the Bottling Works Tavern, and fine-dining Catacombs, as well as an in-transition theme room inn (artsy, shared cool bathrooms, just $100 night), Bube's has been discovered by travelers from all over the world.
Walk into a room built in the 1880's, during a decade when hundreds of German immigrants opened the kind of breweries they left back home.
Adolf Coors, in fact, was a contemporary of Alois Bube. This is the only place in the country that you'll find remnants of medieval beer-making technology – the way lager was made before the Steam Engine and Industrial Revolution changed the culture forever.
"This building, constructed over a cave required as a cooling cellar, could stand in for one built in 1489," says owner Sam Allen. In fact, it's the only pre-industrial brewery in the USA still brewing. The fresh brewed stuff here is inordinately fresh; taps run right from tanks in the back to the bar.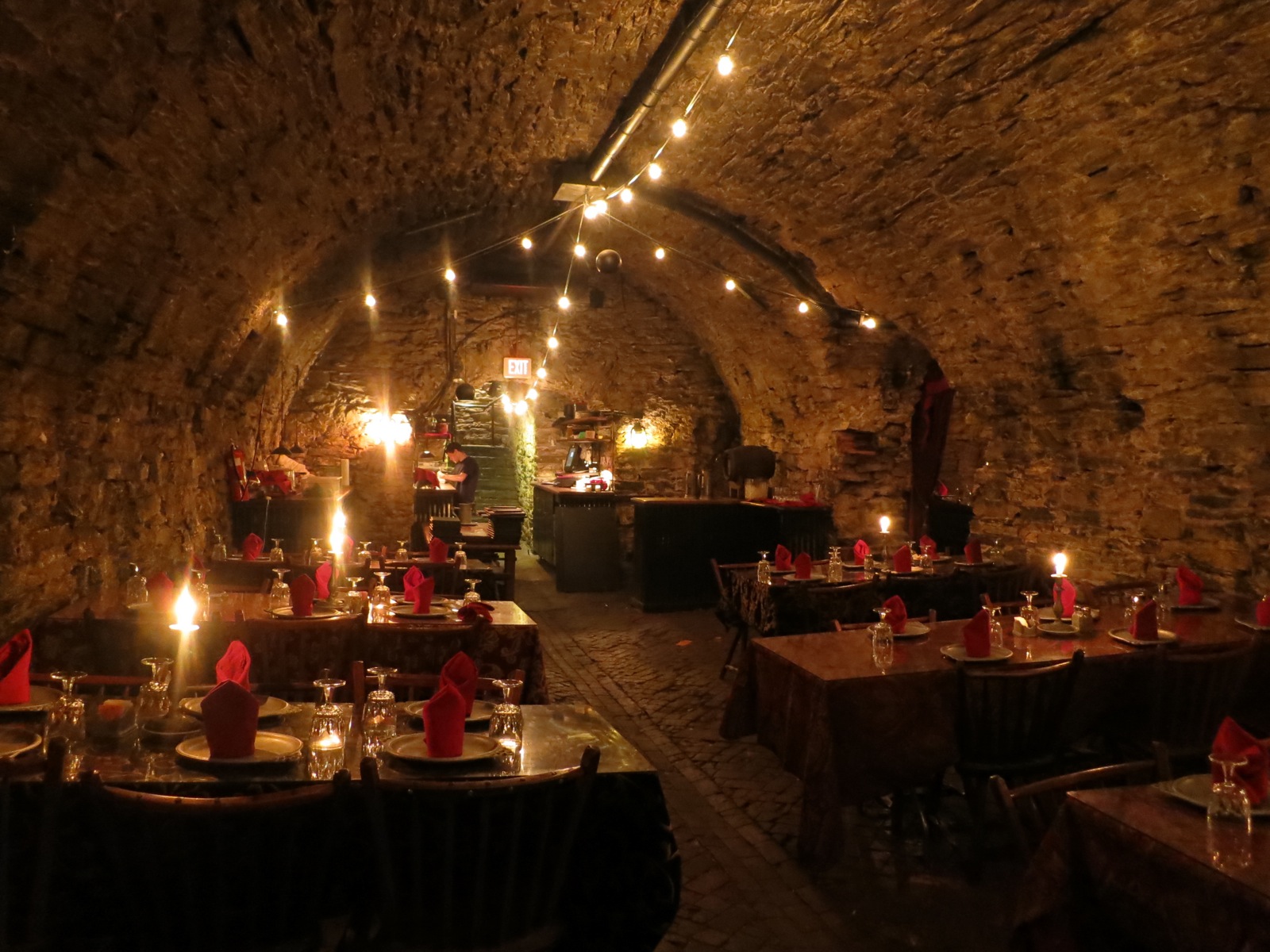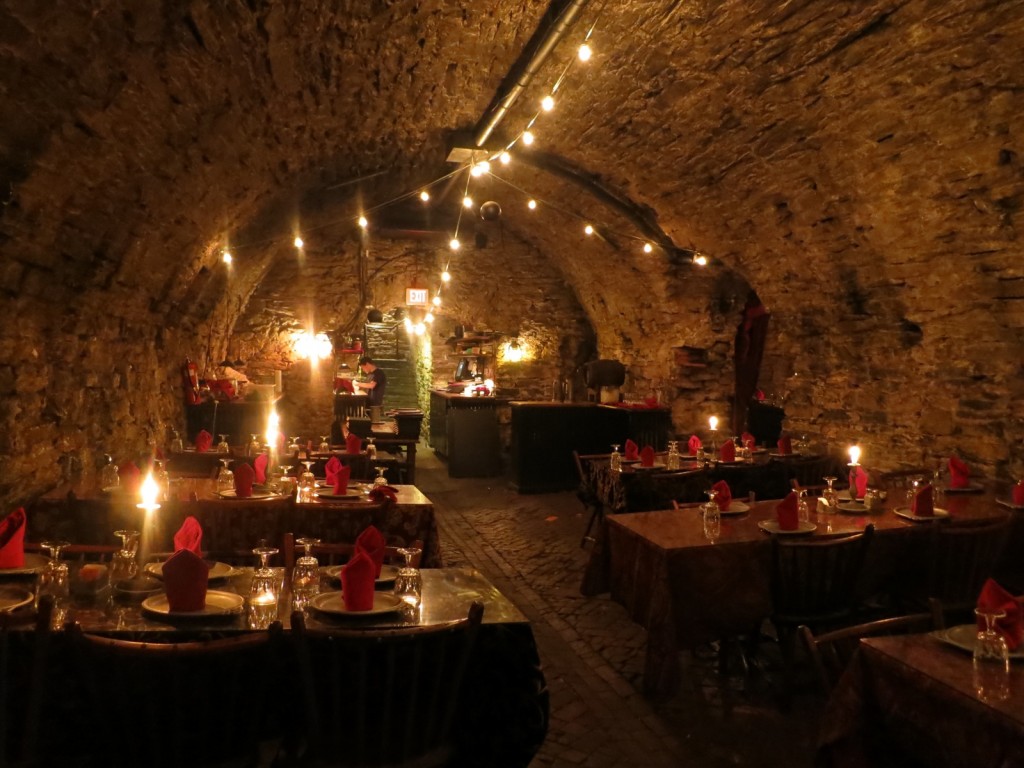 If you come for dinner in the Catacombs, you'll get a ten-minute tour of the whole place on your way way way down; through the Art Gallery and then a room crammed with massive beer barrels, cleaned up, lit from within and a perfect place to cram yourself for that great photo op.
Down below in the cool, humid cellar, exceptionally friendly and attentive waitstaff serve up great dishes like Trenchman's Plate – 6oz angus filet mignon, crab cake and side dishes ($36) in dark, candlelit arched stone rooms of the Catacombs Restaurant.
Where to Stay in Outer Lancaster County PA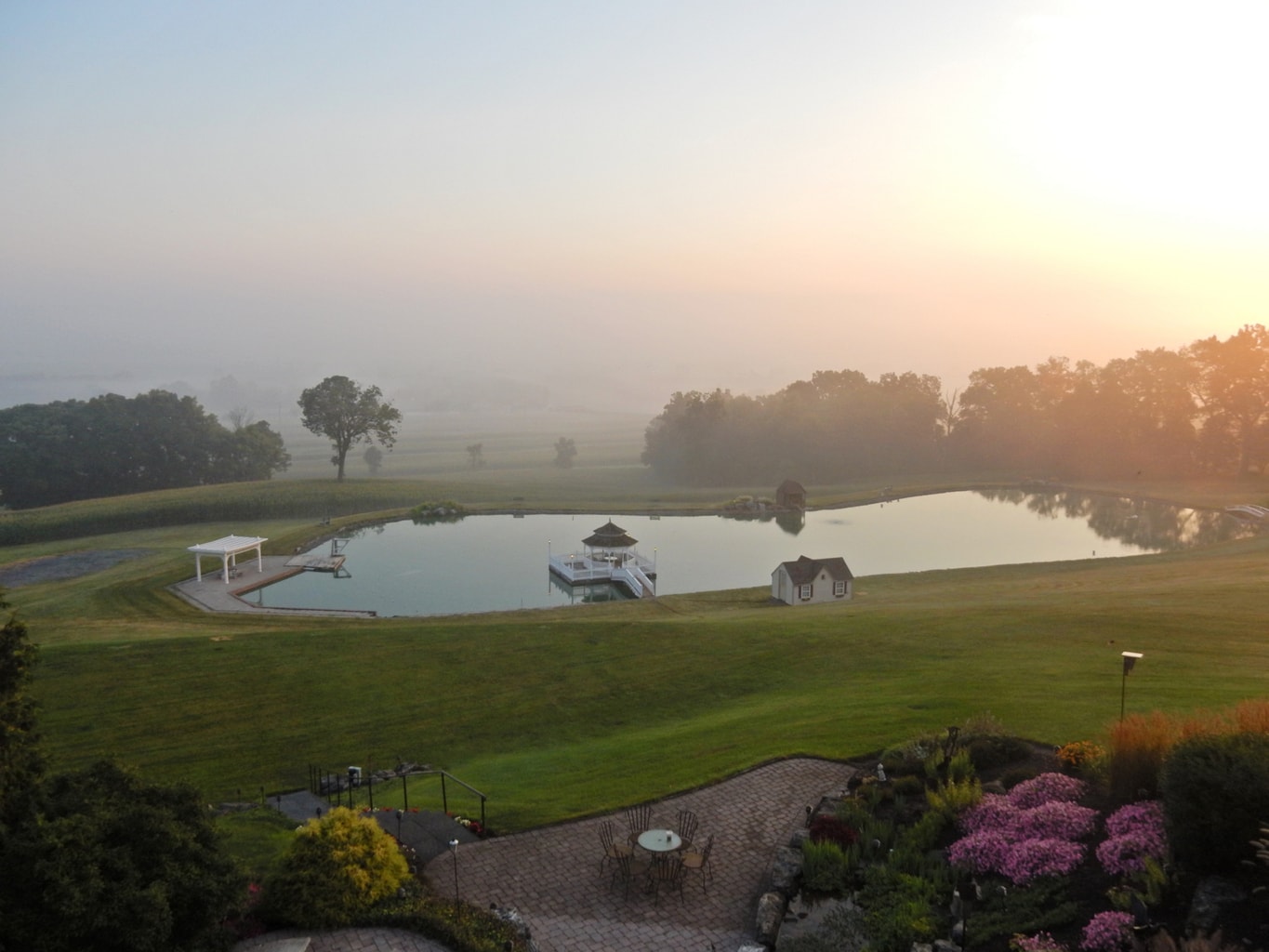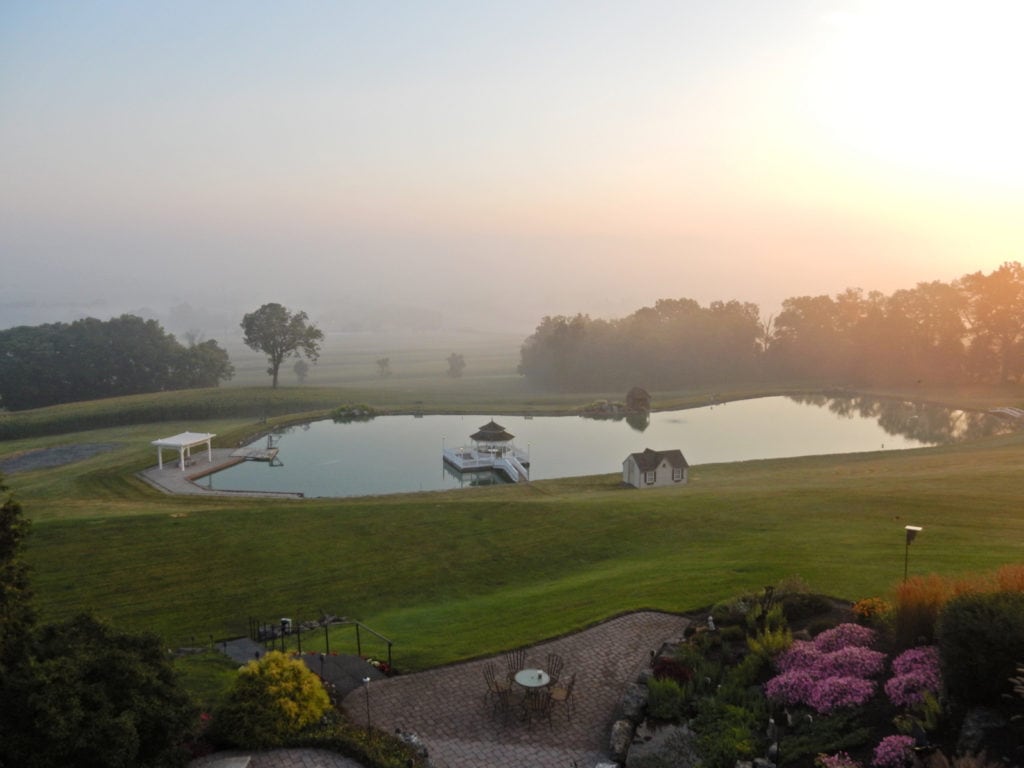 STAY: Hurst House B&B, Ephrata. At the Hurst House B&B, in Ephrata PA (Lancaster County), a couple of swans float contentedly in a landscaped pond, swallows dart in and out of Victorian eaves, the patched greens of farmland extend as far as the eye can see. Have I stumbled into a Fairy Tale?? Well, close.
This stunning B&B is a Maven Favorite, so it's got its own page and write up HERE.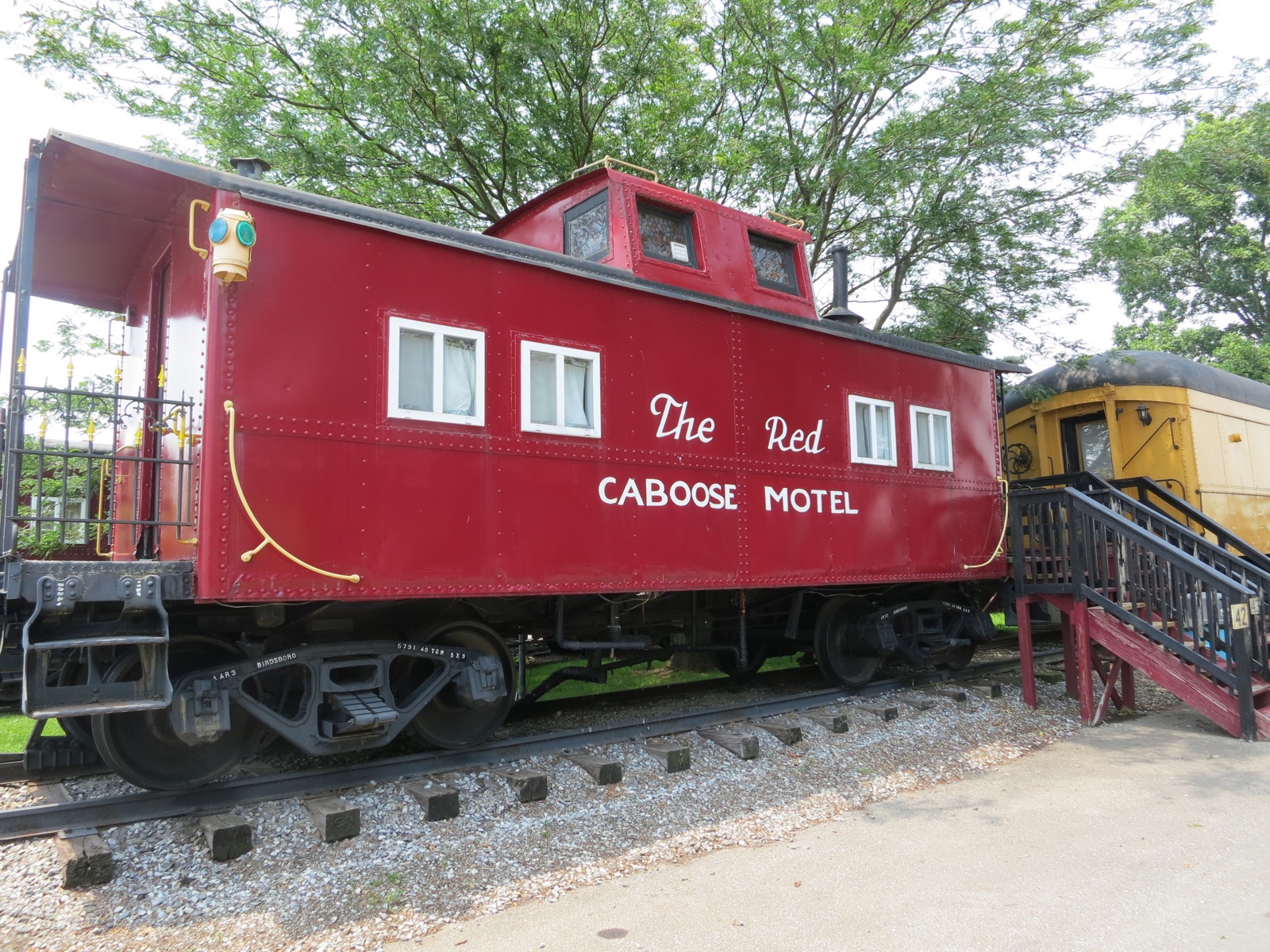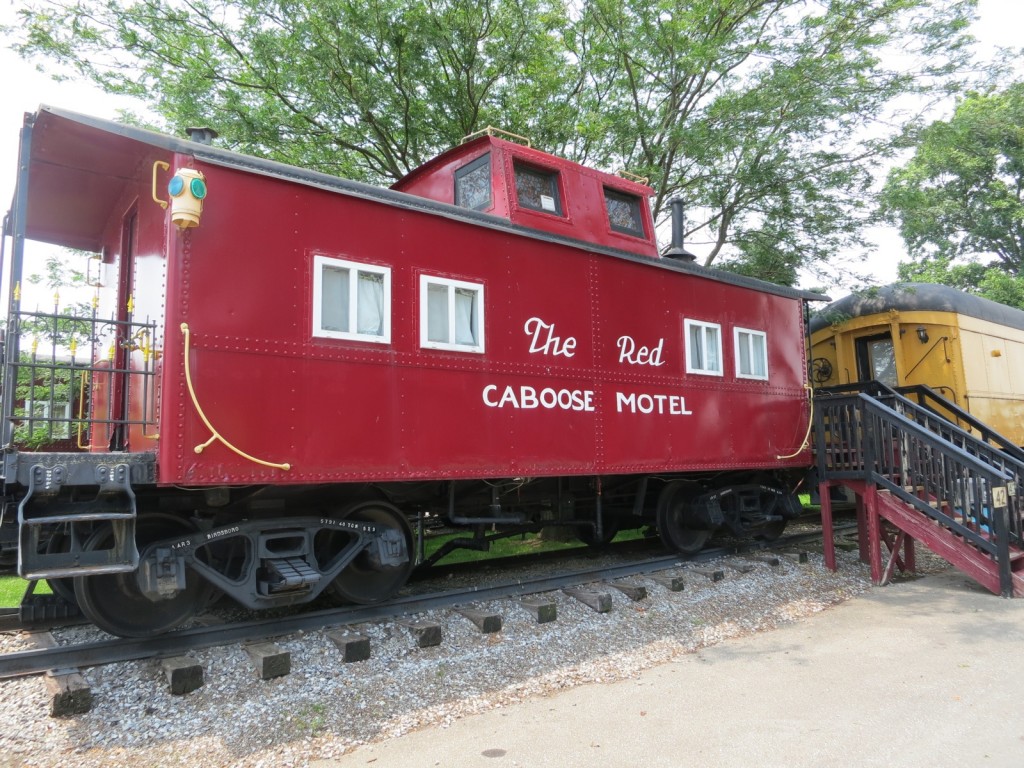 STAY: Red Caboose Motel, Ronks. OK, this is not the Ritz. But who cares when sunset views include vintage steam trains chugging within a few feet of the front porch on their way through verdant farmland? All 40 train cars (38 Cabooses, 1 mail car, 1 baggage car), and the Shady Rest Hotel with 4 suites, that collectively serve as this unique lodging, have been upgraded with flat-screen TV's, new carpet and fresh coats of paint.
Most train cars sleep six people. Eat in a Pullman Dining Car, climb an old silo now used as a Viewing Tower, and otherwise soak in the landscape from the front porch. From here, you can walk to the PA Railway Museum, the National Toy Train Museum and the Strasburg Railroad for a complete "Trainspotting" weekend. Rates $95-$150.