WHY GO: This 70 mile stretch of PA's US Route 6 takes you back to the kind of vacation you might have experienced in your long-ago childhood. Drive through rolling, emerald hills. Very much like those of the Blue Ridge Parkway.
Each twist and turn offers stunning views. And every once in awhile a slice of small town life. You've reached the eastern border of the PA Wilds and the Allegheny National Forest that the Mavens covered HERE.
Wellsboro to Smethport on US Route 6 in PA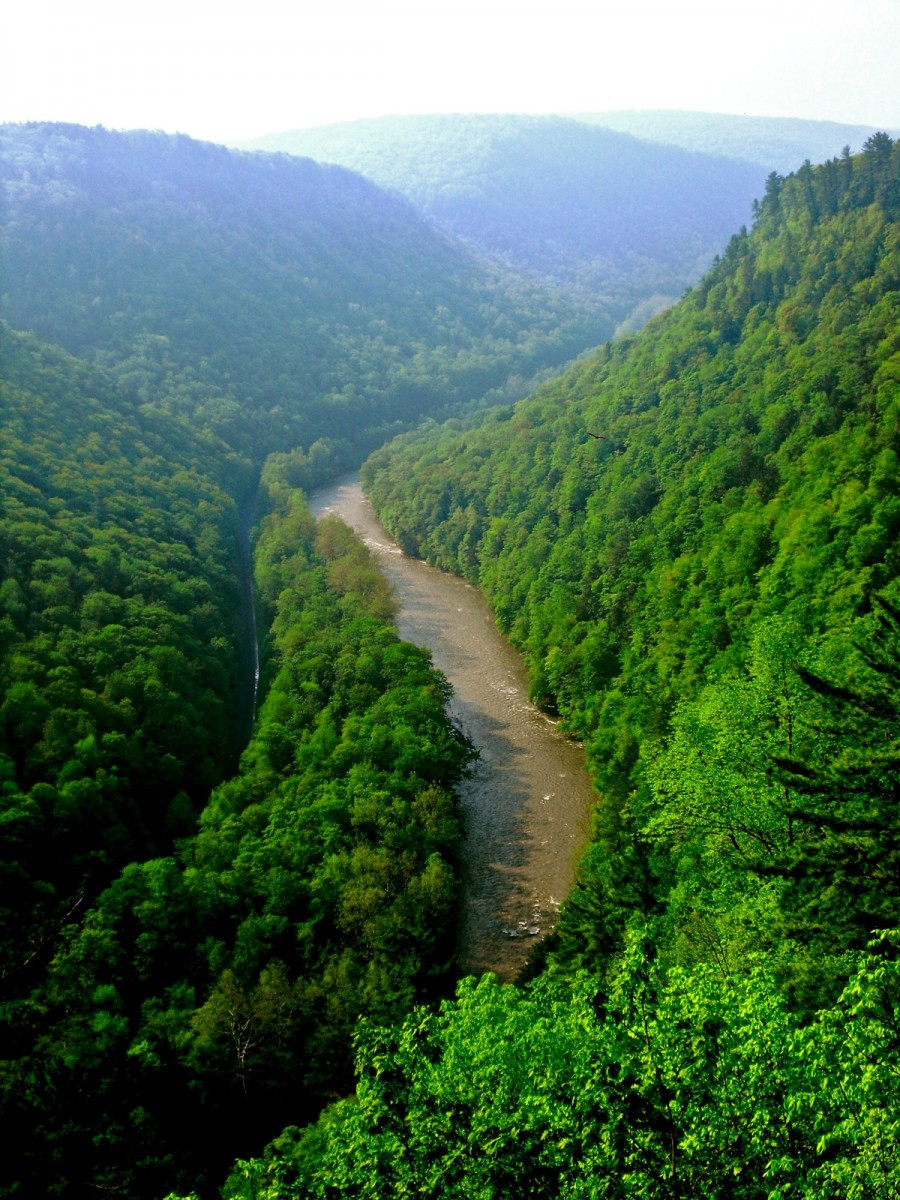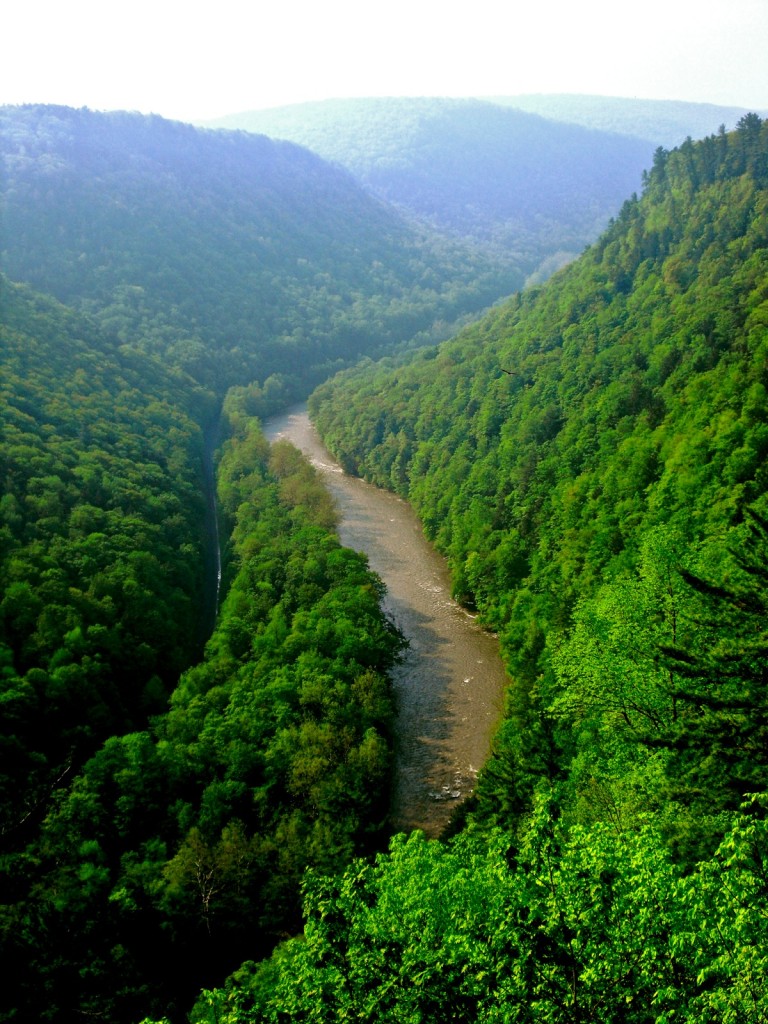 STOP: About 11 miles west of Wellsboro, turn left off of Route 6 onto Forest Rd. It's a 5-mile detour (10 mile roundtrip) to see the 47-mile-long and 1,000 ft. deep Pine Creek Gorge known as The Grand Canyon of Pennsylvania. Not as vast as its western counterpart, and far greener, it is certainly worth the extra 20 minutes for the exceptional vistas.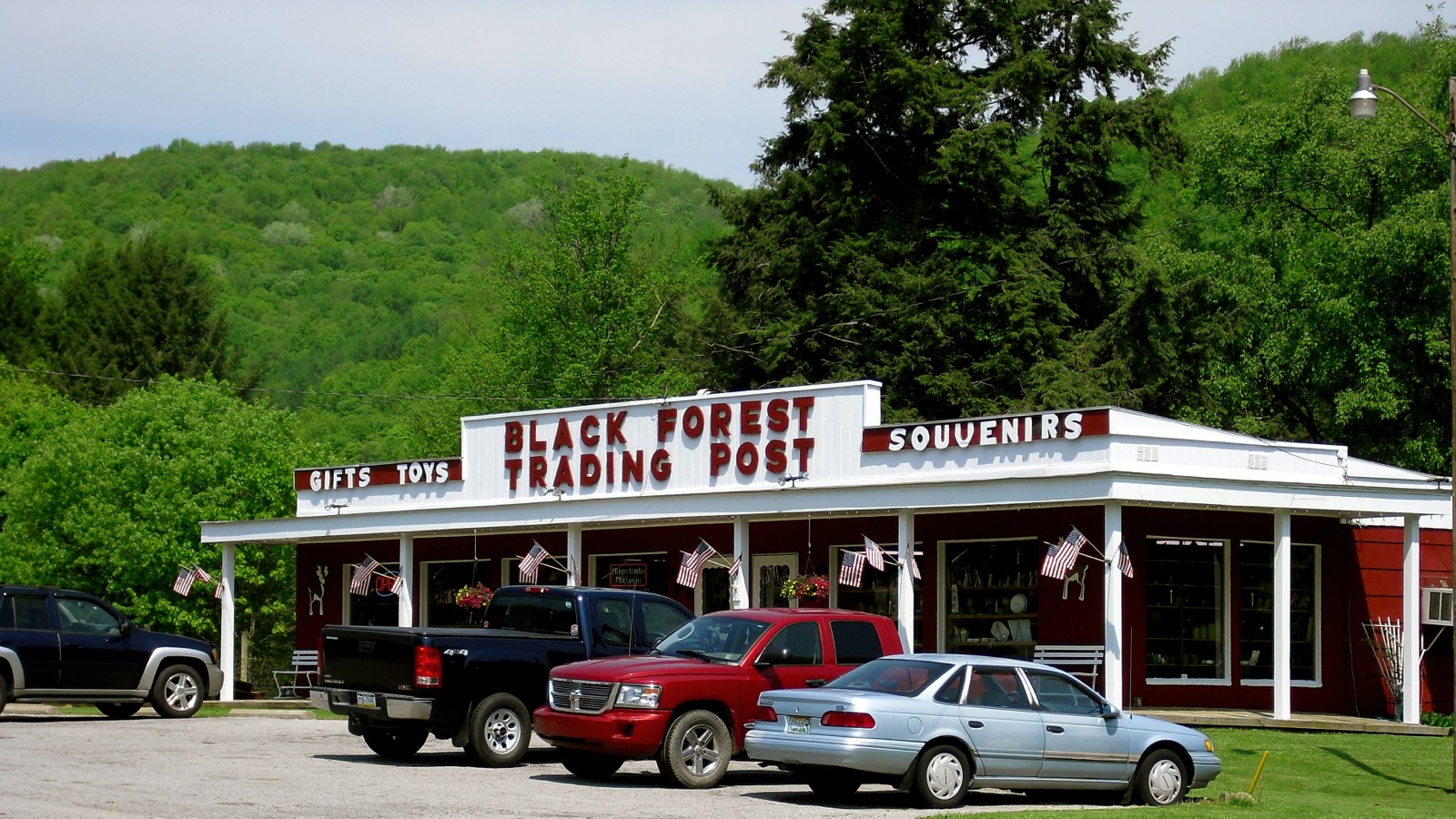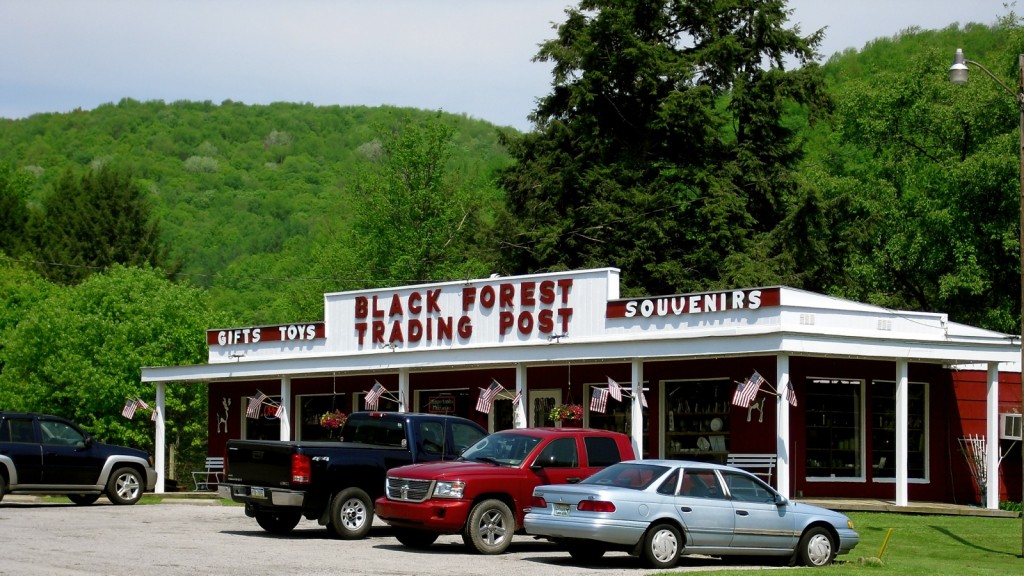 Back on 6W, you'll begin to see signs of a family recreation area. River outfitters, mom and pop motels, tacky "gem mining" tomahawk-selling gift shops…. there are vacationland services and merchandise galore for families chilling in the Allegheny National Forest, AKA the "PA Wilds."
From the Grand Canyon PA, it's 10 miles to Galeton, PA – the dead center of PA Route 6 – passing through little towns like Ansonia, Rexford, and Gaines.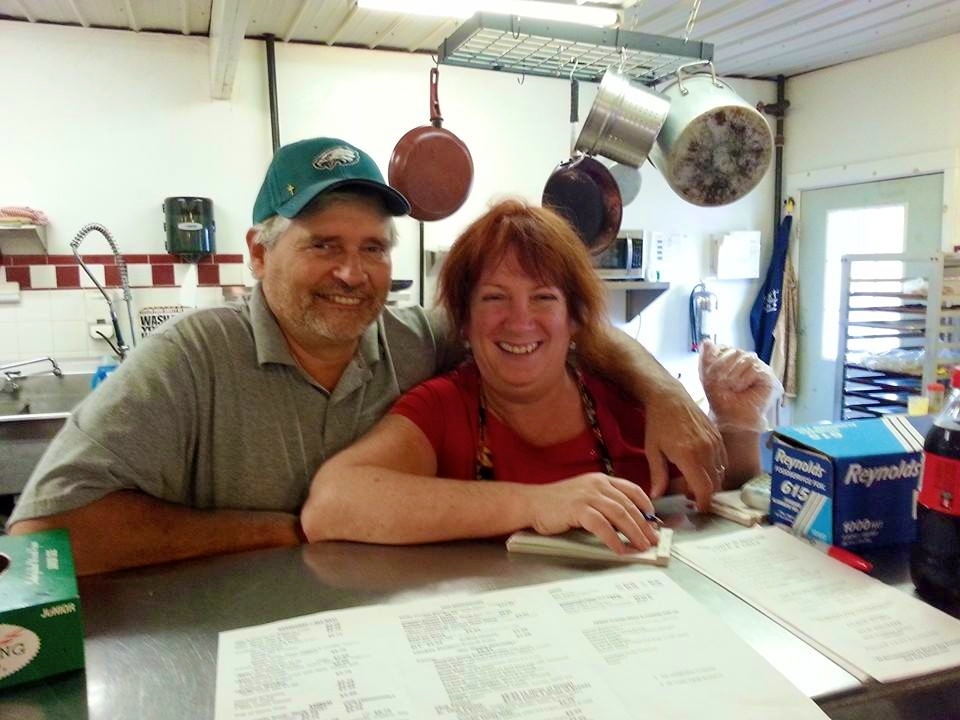 EAT: To get your bearings and a quick bite, stop at the cutesy Brick House Deli, in Galeton, PA. Tired of city life and the rat race, gregarious Cindy Pflug and her husband, Rob, bought this turn-of-last-century brick home several years ago, "looking for something on 6."
Cindy now says that she "lives on vacation. All these people come here to get away from it all, then have to go back. We get to stay." Hot sandwiches, "breakfast all day" and terrific smoothies, the Brick House Café is a hot spot for great home-cooked meals.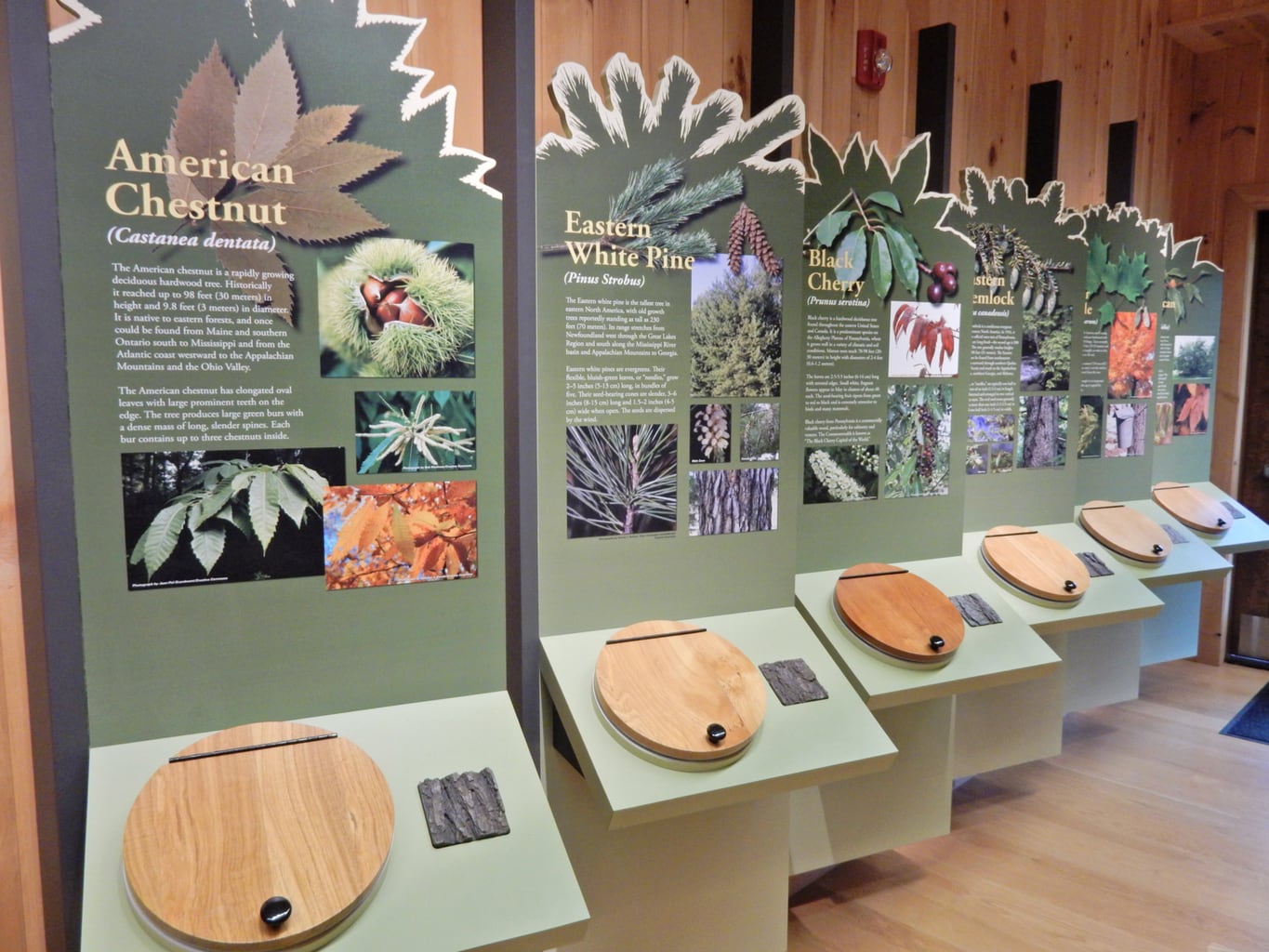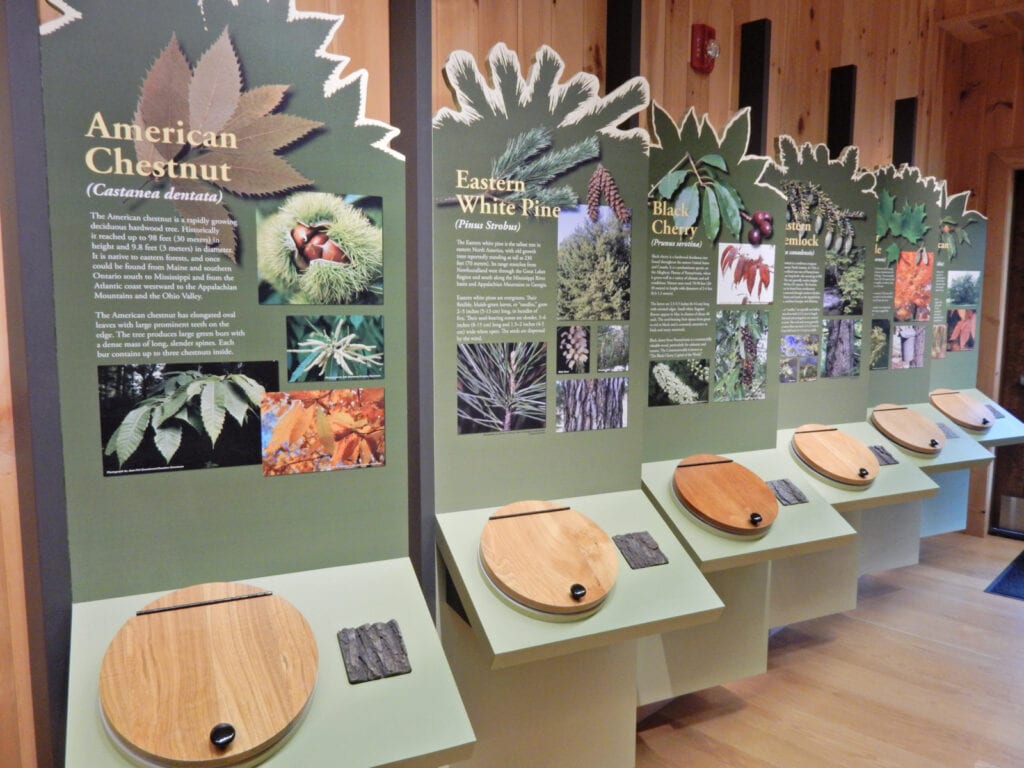 It's 22 miles from Galeton to Coudersport PA. The Mavens covered Coudersport as its own post, due to its proximity to Cherry Springs State Park Dark Sky, the PA Lumber Museum, Olga's Yarn and Bistro, and a growing vitality.
Motor through one-blink towns like Mina, Roulette, Burtville and the larger Port Allegany. (So named because it was a landing site for Native American canoes). In 26.5 miles you'll arrive in Smethport. The Capital Seat of the County, Smethport was once a bastion of oil and lumber tycoons. At the turn of last century, this town had serious money. The evidence still lines Main Street (Route 6). Fine examples of Victorian era mansions stand proudly on tastefully landscaped plots.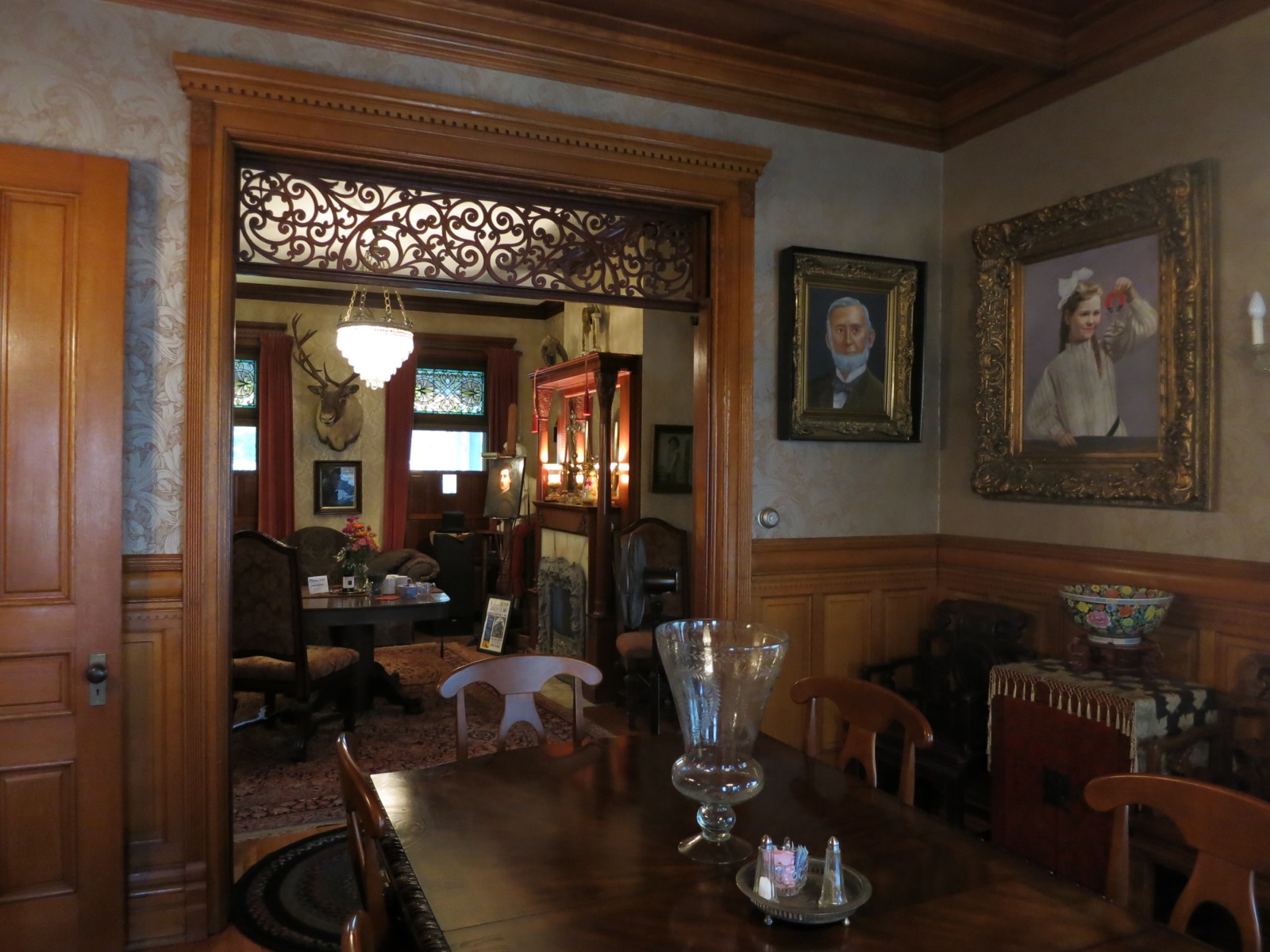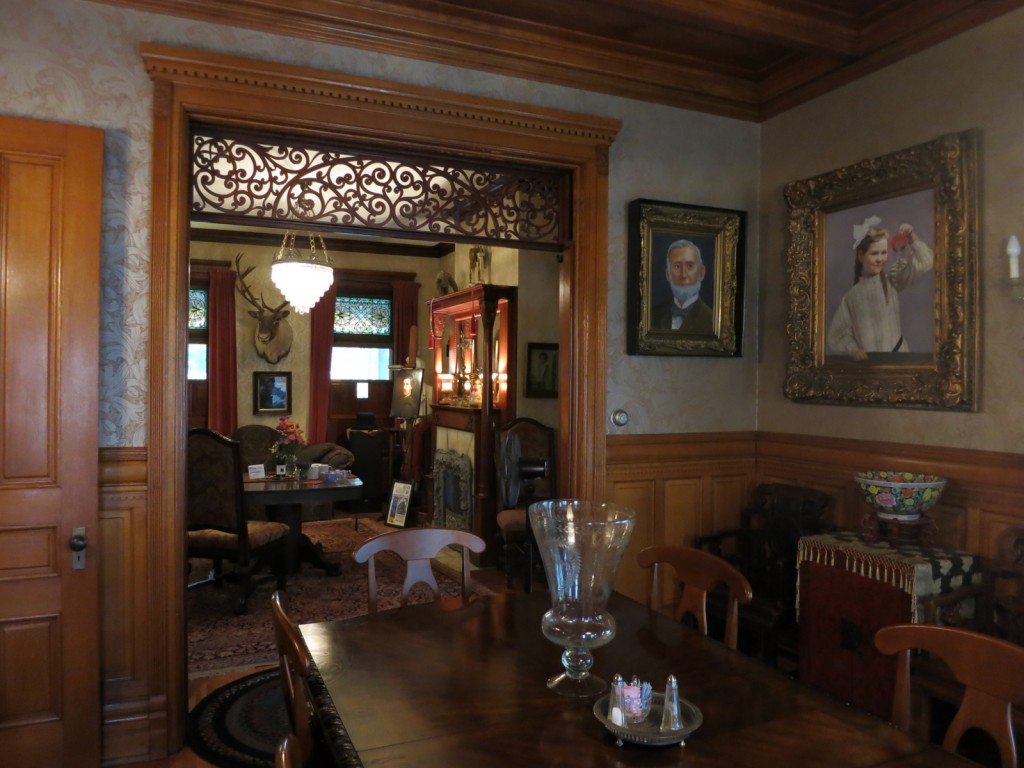 For a treat, stay in one of these grand homes, the Mansion District Inn $129-$239, with relatively new owner, Holly McCrary. Henry Hamlin, purported to be the wealthiest private banker in the U.S. at the time, having made a fortune in oil, lumber and gas, built this home as a wedding gift for his daughter in the mid 1800's. There are six lovely guest rooms. The Freeman Suite ($129 night) has a slate rain shower big enough to dance in. A made to order breakfast is included in the room rate.
Smethport has a few restaurants. But for a real local experience, head off 6 – and it feels as if it's WAY off 6 – to West Line Inn. Formerly a chemical plant, West Line was transformed into an Inn and Restaurant by obvious risk takers Trudy and John Pomeroy – a French trained chef and his wife.
It is truly in the middle of nowhere. You drive 6 miles up Route 219, then take a left onto West Line Rd. for three miles (though in the eerie darkness, it feels like 30). The drive is definitely worth it, for the cozy warren of dining rooms, a fun and hopping geegaw-filled bar, and, yep, the food.