Although not as simple as just hopping on a plane, Americans can still visit Cuba. They just need to qualify under one of twelve authorized categories, which isn't difficult to do. And they're required to have travel insurance and a Cuban tourist card.
Read on to discover how to travel to Cuba from USA, and all the best things to do on this amazing Caribbean island country.
Categories For US Travel To Cuba
Americans are prohibited from traveling to the Caribbean island for strictly tourist activities, but there are 12 authorized categories for traveling to Cuba legally.
The 12 categories of authorized travel to Cuba are: family visits; official business of the U.S. government, foreign governments, and certain intergovernmental organizations; journalistic activity; professional research and professional meetings; educational activities; religious activities; public performances, clinics, workshops, athletic and other competitions, and exhibitions; support for the Cuban people; humanitarian projects; activities of private foundations or research or educational institutes; exportation, importation, or transmission of information or informational materials; and certain authorized export transactions.

U.S. Embassy In Cuba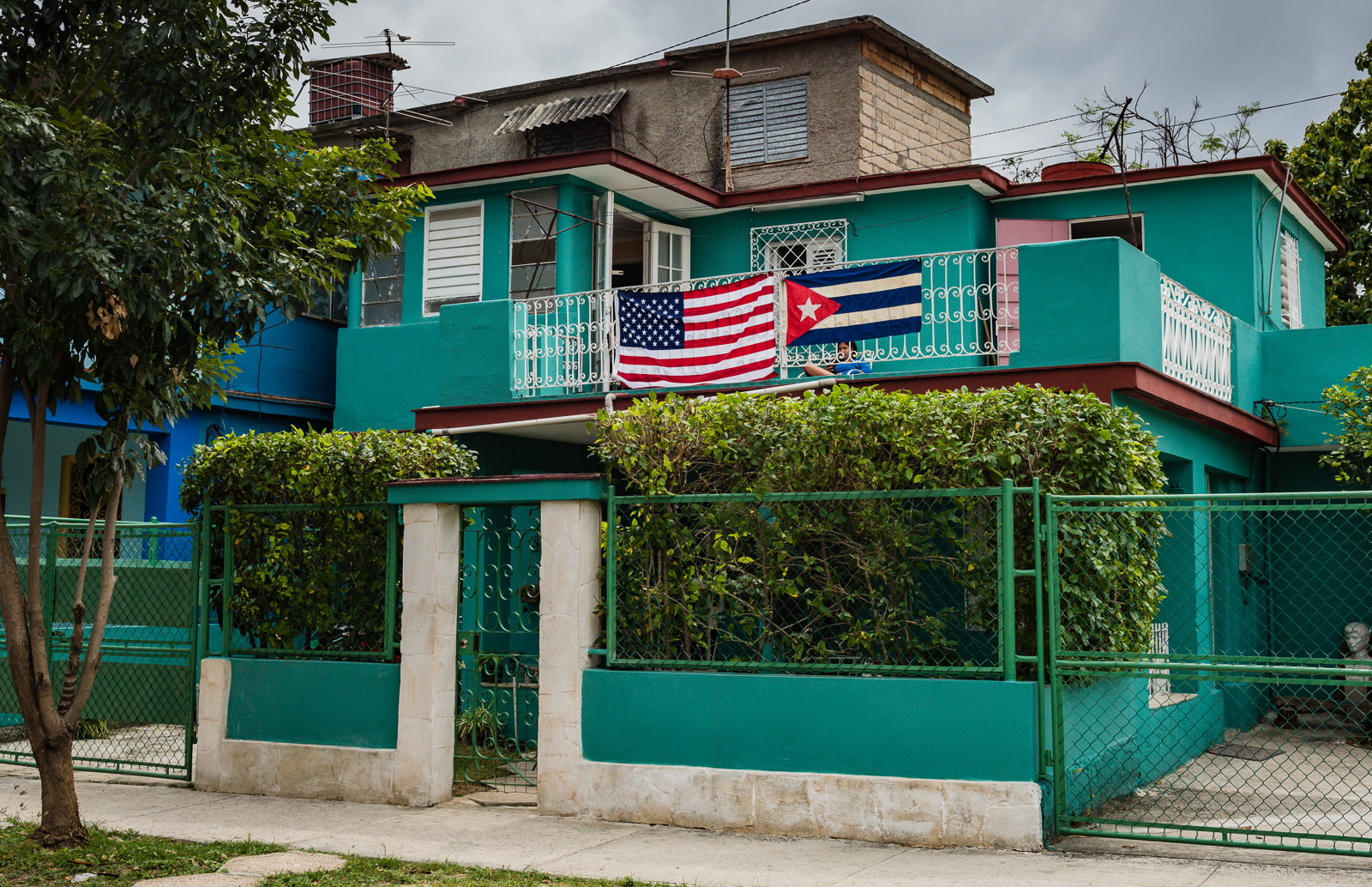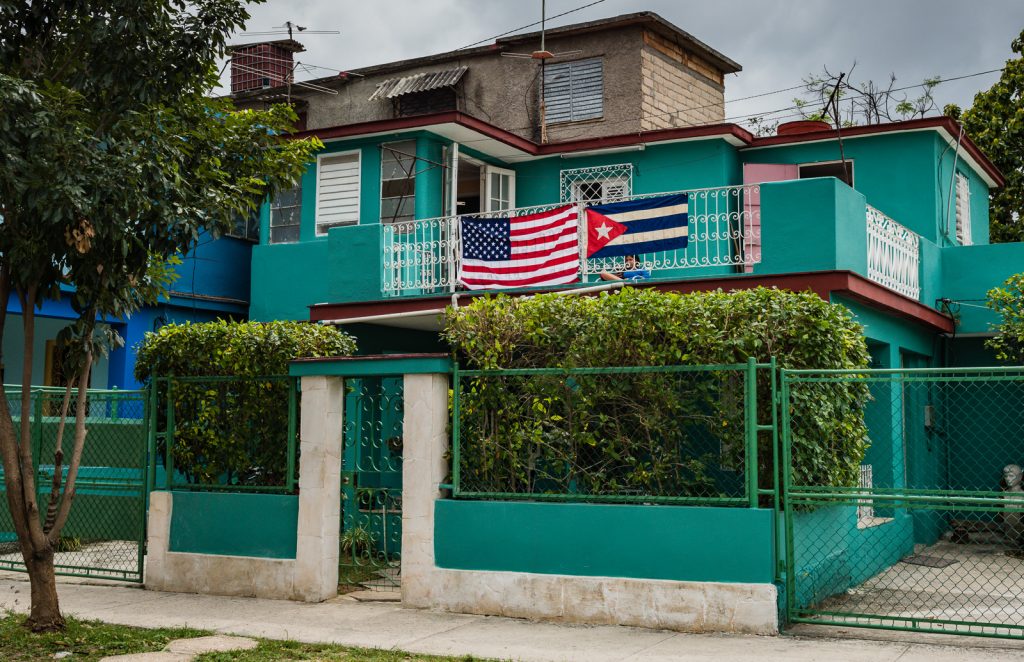 History Is Made: Travel To Cuba Opens Up In 2016
On March 22, 2016, President Obama addressed a packed house at the Gran Teatro de la Havana in Havana, Cuba. It was the first time in nearly 90 years that a sitting US president stepped on Cuban soil, and he was there to announce plans to lift the United States' 50-year embargo on Cuba.
I stood outside the theater with my son, Alex, grateful that we were able to be there and thrilled that now more Americans could have this opportunity.
As a journalist, I already qualified to visit Cuba, although I was only allowed to bring one companion. But with thawing relations, it would be easier to qualify under the educational activities license, where a "people to people" exchange includes direct personal contact with Cubans, promoting relationships and understanding.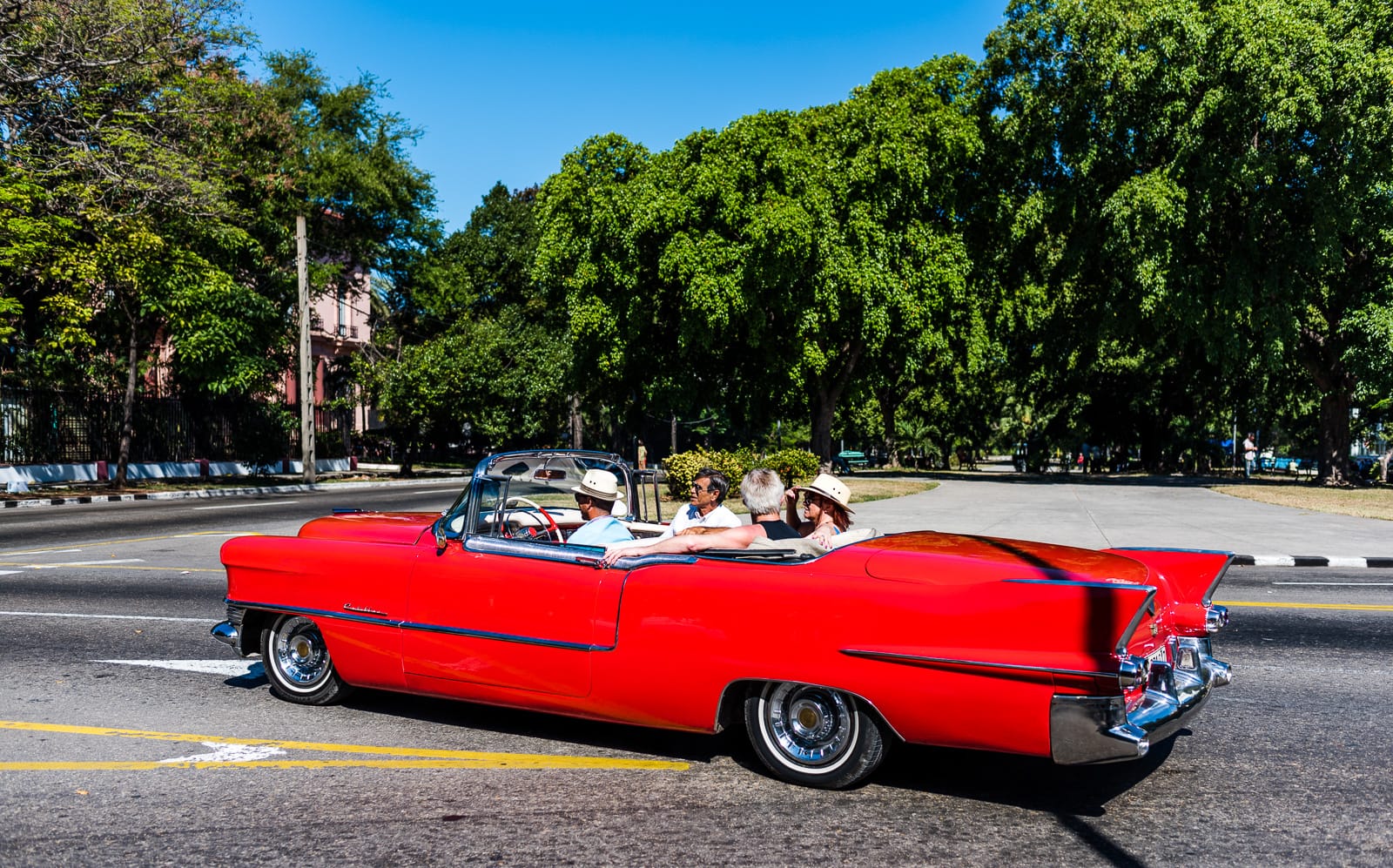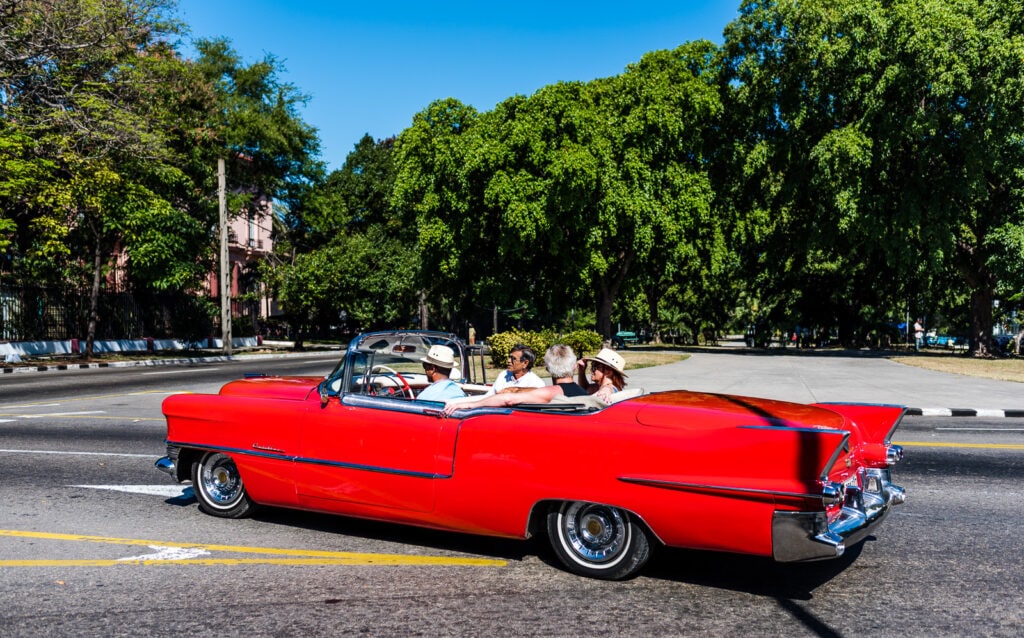 Can Americans Travel To Cuba Now?
Sadly, the Obama Administration's "people to people" category was eliminated. And as of June 2019, even though several cruise lines continue to offer Cuban excursions, Americans are no longer permitted to go to Cuba by cruise ship.
Otherwise, travel to Cuba is perfectly legal. And it's fairly easy to comply with rules, especially since travel to and from Cuba operates entirely on an honor system.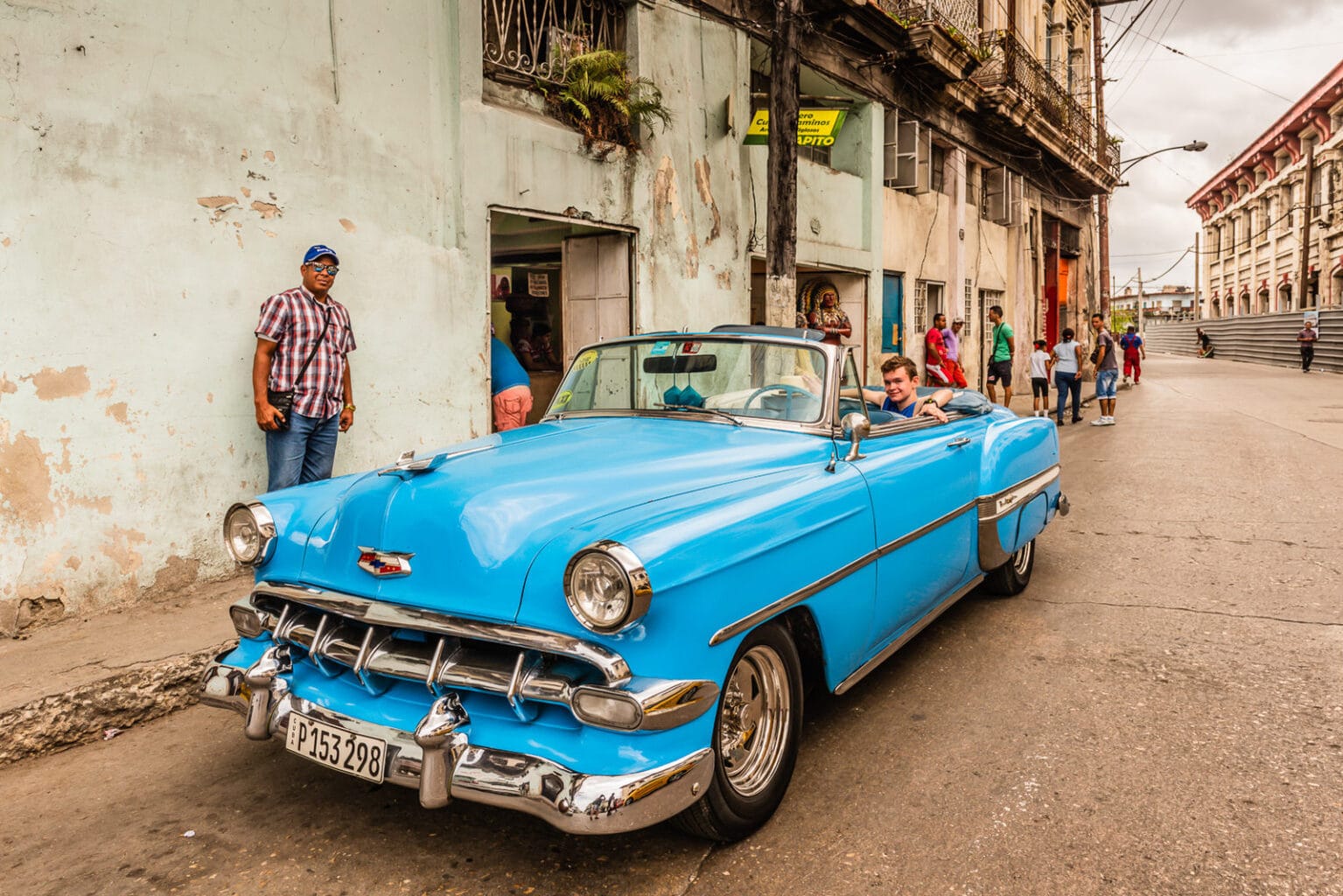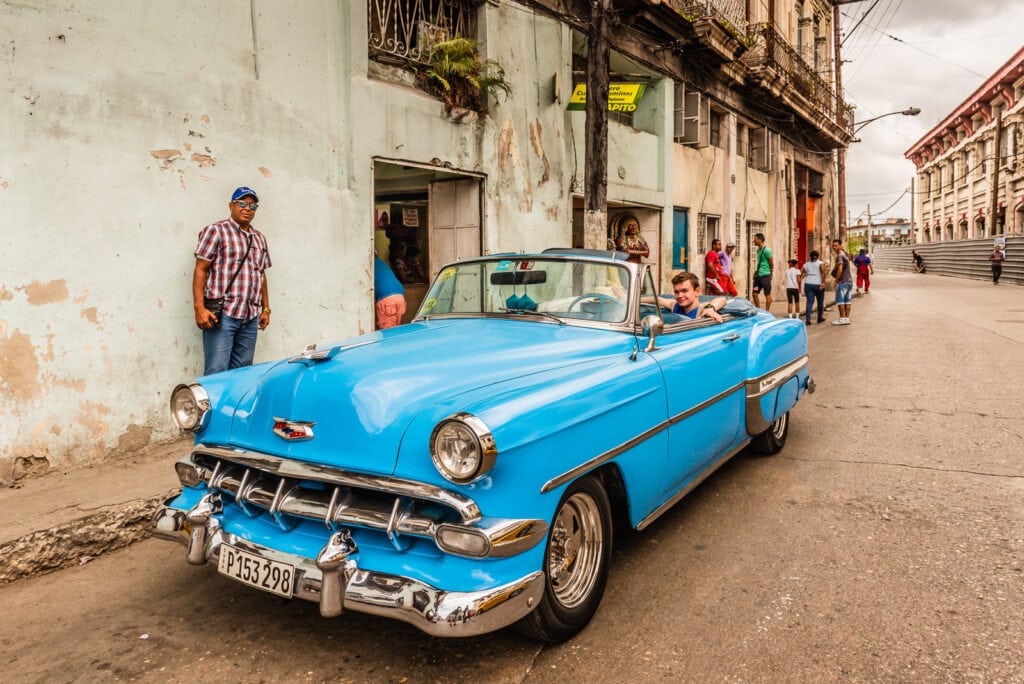 Documents Needed To Travel To Cuba
All that the State Department requires is to select one of the 12 categories, and to keep some kind of documentation to back it up, in the unlikely chance that you are asked for it.
For example, if traveling under the "support for the Cuban people" category, you are required to spend money at Cuban-owned businesses. So, keep the receipts.
It's recommended that you draft an itinerary that reflects the category that you're traveling under, and that you have available while traveling in Cuba. It's also not a bad idea to hold onto it for a while, just in case.
The Cuban Government Requires These Documents For Entry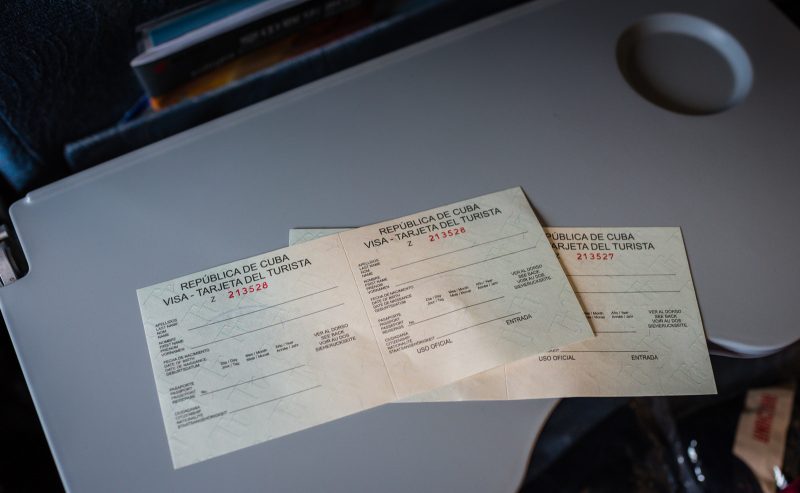 1) Cuban Tourist Card
Visitors are required to present a visa, commonly referred to as a Tourist Card, when entering Cuba.
Currently, visitors on flights originating in the U.S. should plan to spend about $50 USD to purchase the visa at their airport. Expect to pay $25-30 USD to buy the visa in the Mexico City airport, while passengers flying direct from Canada receive the free Tourist Card on the flight.
You can order the Cuban Tourist Card online, but do be aware that some travelers have reported not receiving it in time for their trip.
2) Mandatory Travel Medical Insurance for Visitors
All foreign nationals must have Travel Medical Insurance to enter Cuba. You may not be asked to show proof upon entry, but why risk it?
At about $4.50/day (a little more if you plan risky activities such as scuba diving or rock climbing) it's a bargain for a little peace of mind.
Get it before you go from Asistur S.A. online at Cuban Adventures.

How To Travel To Cuba Now
Americans can travel legally to Cuba by plane, and there are several airlines offering flights to Cuba from the US.
From the East Coast, you can find direct flights to Cuba from Miami,Newark, New York, and Philadelphia. With a favorable Canadian exchange rate, it's also well worth looking at flights from Montreal or Toronto.
I was able to get a round-trip flight from Montreal to Havana for a little over $300 USD, and the reasonable park-and-ride option at Aloft Montreal Airport was much cheaper than anything comparable at NYC airports.
Documents Required To Return To The US From Cuba
Returning to the United States from Cuba is easy. You present your passport and may use Global Entry as you would from any other foreign nation.
Fulfillment of State Department requirements seems to run on an honor system. However, we recommend keeping receipts and your itinerary for five years as proof that you fulfilled the terms of the license used to visit Cuba.
But why not have fun with this? A photo album with photos of new Cuban friends and interesting attractions should more than satisfy any governmental requests.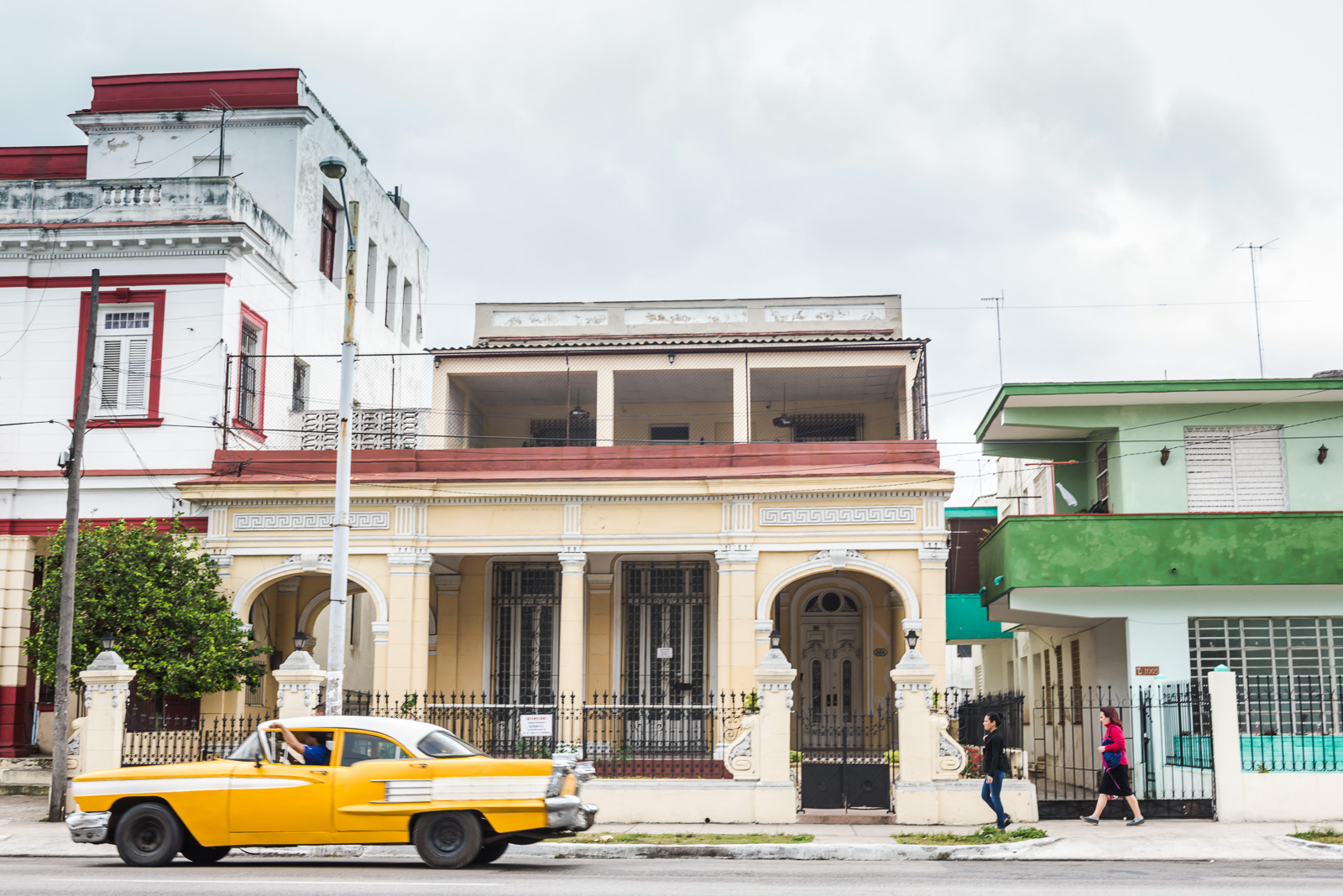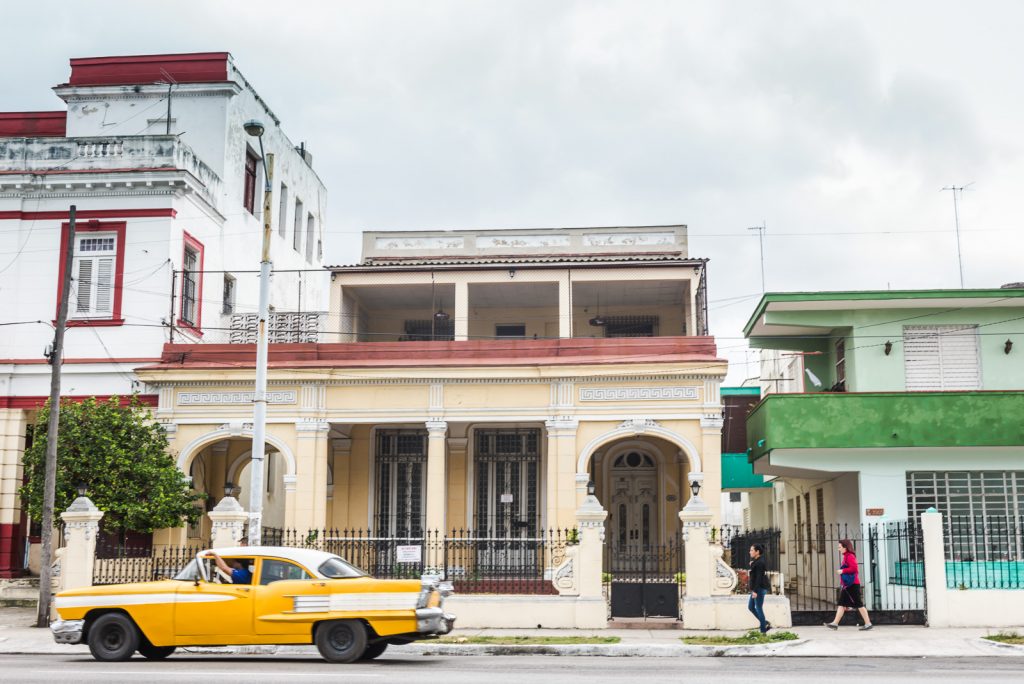 Hotels In Cuba
Booking a hotel in Cuba can be an adventure in itself. Online hotel booking sites don't usually carry the listings, and hotel websites (and often the physical location) leave a lot to be desired.
Starwood Hotels & Resorts was the first to sign a deal allowing a U.S. hospitality management of two properties: Hotel Inglaterra, a landmark in Old Havana, and Hotel Quinta Avenida, now Four Points by Sheraton Havana.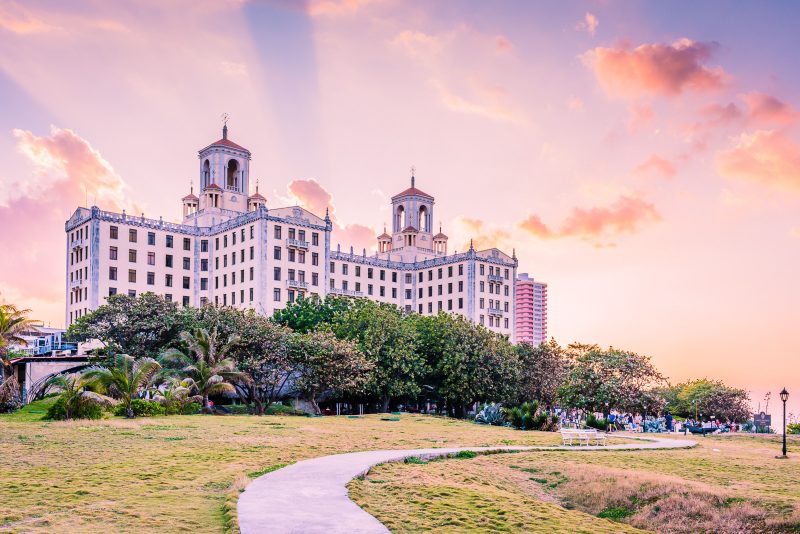 If price is no object, Havana offers a number of high-end luxury hotels including Parque Central, an Iberostar property; Hotel Nacional de Cuba, well worth touring even if not staying onsite; and Hotel Saratoga, popular with celebrities.
For those on a tight budget, AirBnB.com lists an extensive selection of rooms and even full apartments, often with breakfast and a helpful host included. My first stay at an AirBnB.com property was at a lovely colonial home in the quiet Vedado neighborhood of Havana.
Jose, our host, came out to greet our taxi and helped us with our luggage before offering Cuba Libres on the rooftop garden. Over the next few days, we shared many delightful conversations as he helped us plan our stay while offering insight into what it's really like to live in Cuba.
I consider this one of the top "people to people" exchanges of our entire visit.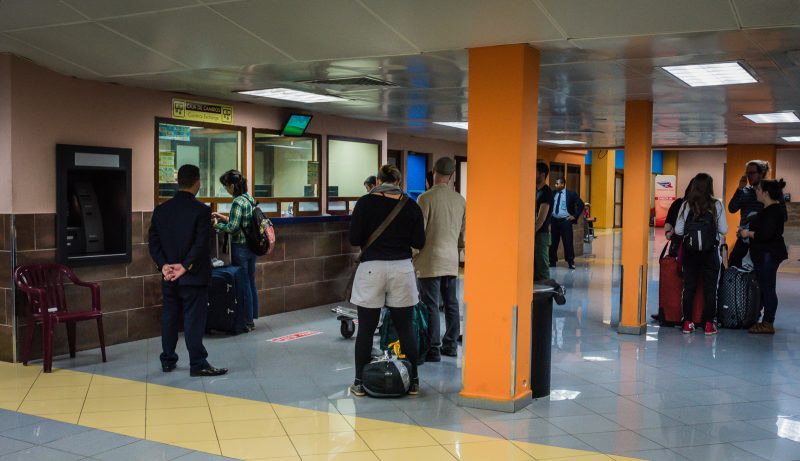 Cuban Currency
Probably the most challenging aspect of touring Cuba as a U.S. citizen is that it's cash only. You can't withdraw money at ATMs and U.S.-based credit cards are not accepted anywhere. As of June 2021, US dollars are no longer accepted either for payment or exchange. We recommend obtaining Euros from your home bank.
Experts recommend bringing the equivalent of $100 USD/per person/per day, but that number will vary according to what you want to do on the island. I brought a little less than that and had already paid for accommodations. I had more than enough for food, excursions, and taxis (airport to Vendado was about $30 USD, while most local trips averaged $5 USD.)
But I had to choose between activities (scuba diving, although relatively cheap at about $60 for 2 dives, was a budget buster toward the end of our trip) and we didn't buy any souvenirs.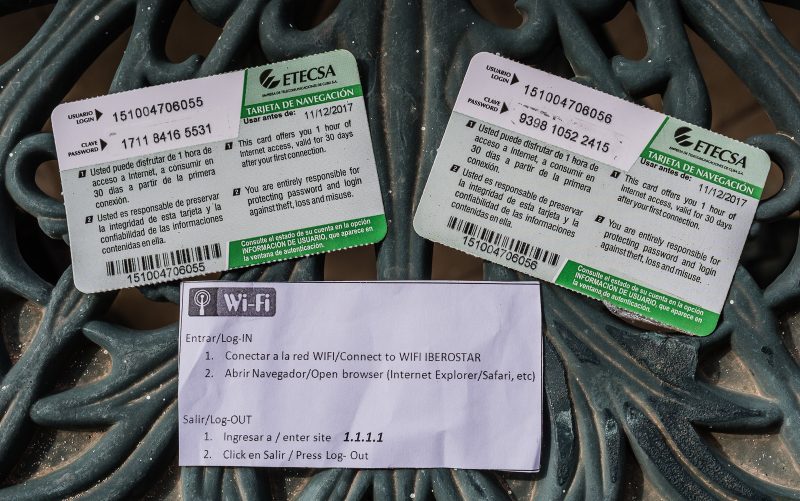 WiFi in Cuba
If you want to get off the grid, then Cuba is the place to go. Wifi access is hard to find, expensive when available, and slow as molasses regardless of price. I found that a mojito went a long way toward sweetening what was a true annoyance as I had to walk several blocks to reach a hotel with WiFi access, and then it was only available in a crowded, windowless room at the Hotel Nacional de Cuba.
An ETECSA Wifi card can be purchased at a number of hotels and ETECSA centers. Scratch off the card to reveal a passcode that can be used to get online wherever there is Wifi access.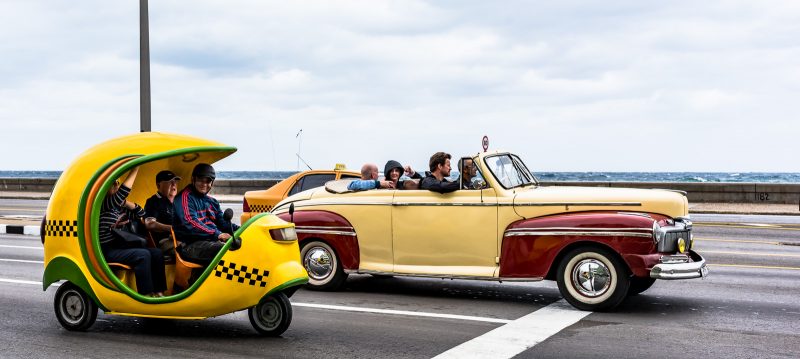 Things To Do In Cuba
Finding educational activities can be as easy as taking a walk in Old Havana. For a good overview of what to do, check out my list of best Cuban excursions. Many destinations in Cuba can be easily and cheaply reached on your own via Viazul bus. But for greater insight and a little hand holding, consider a guided experience.
Both short day tours and overnight excursions are available from the following providers:
Cuban Adventures | Urban Adventures (I used this service to buy medical insurance online and to book a walking tour in Havana.)
Cubatur – (I used this agency to arrange our excursion to Trinidad, Cuba.)
Things To Do In Havana
Havana is a very walkable city; on the first day, I logged in 12 miles just because I lost track of time and distance photographing vintage cars, lovely architecture, and about a gazillion fascinating Cuban portraits. Here are a few must-see stops in Havana: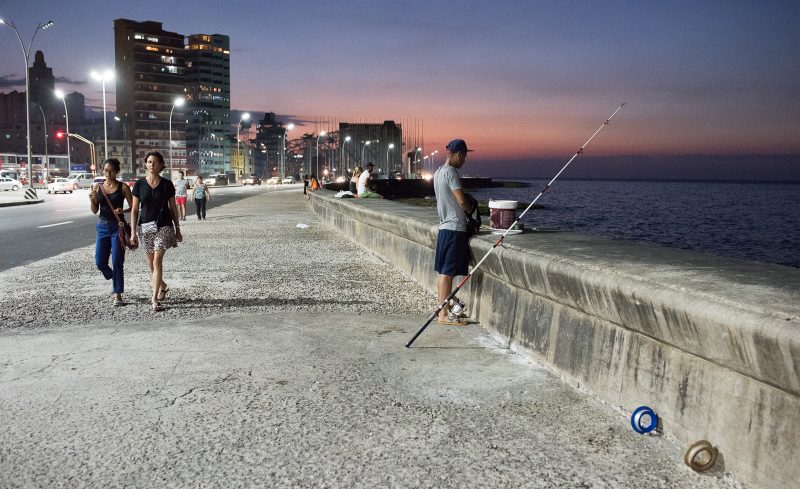 Stretching for 5 miles along the coast of Havana, the Malecón seawall buzzes with activity day and night.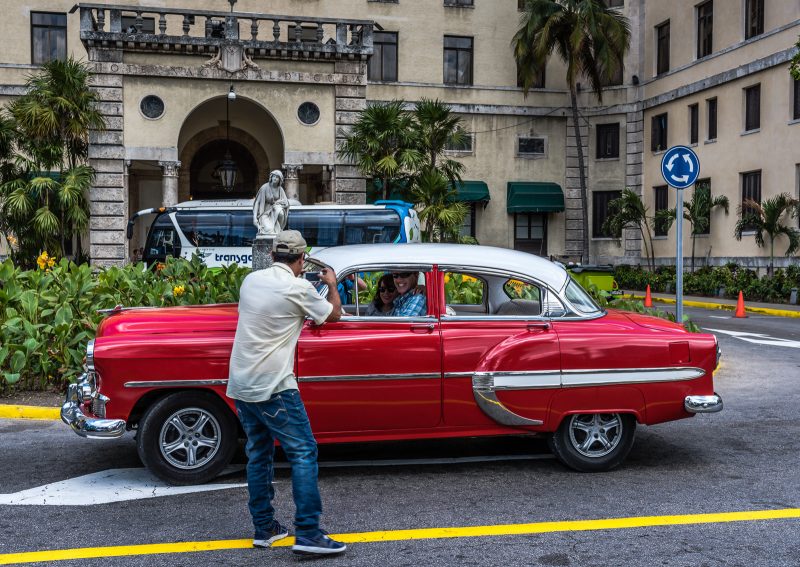 Vintage American automobiles can be hired for about $30USD for a two-hour tour of Havana, including photo opps like this one in front of Hotel Nacional de Cuba. Look for taxis offering tours in front of major hotels and other touristic stops.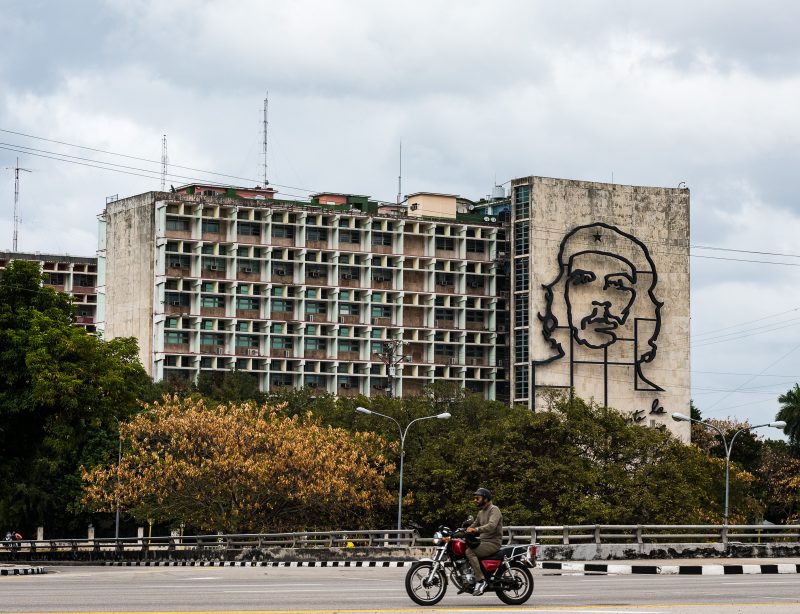 Circle Plaza de la Revolución where, in addition to a central tower, you will find large murals of heroic guerilleros Che Guevara and Camilo Cienfuegos on government building facades.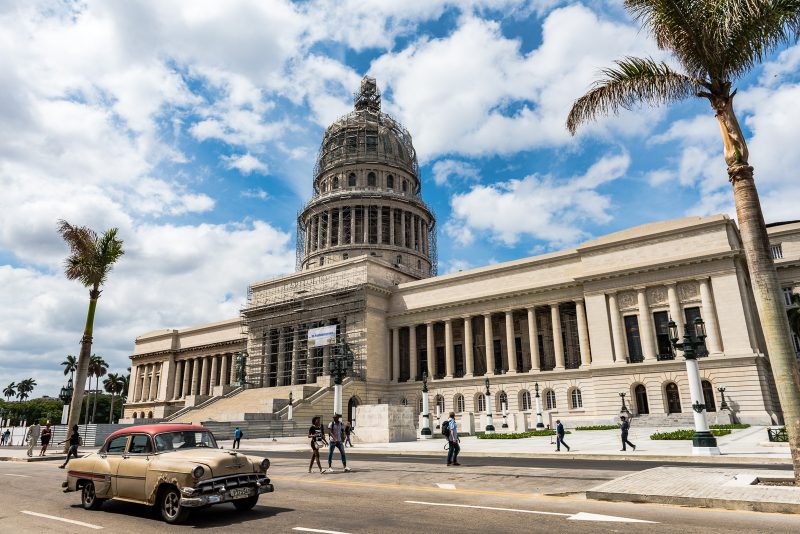 In Old Havana, you'll want to see El Capitolio. Once Cuba's seat of government, the National Capitol Building is now home to the Cuban Academy of Sciences. It sits next to a lovely park where, interestingly enough, you'll find a statue of Abraham Lincoln, and the tree-lined Paseo del Prado, a promenade extending from the Capitolio to the Morro fort.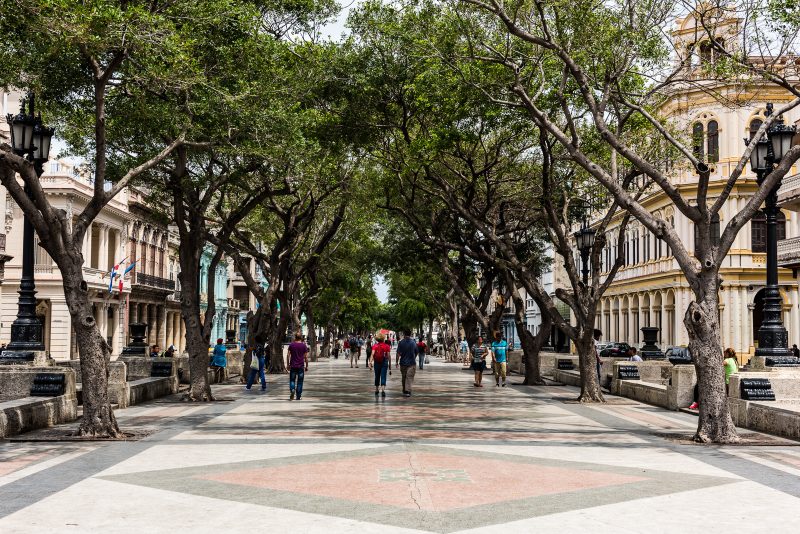 Located at the end of the Paseo del Prado, where it intersects the Malecón, Morro Castle guards Havana Bay.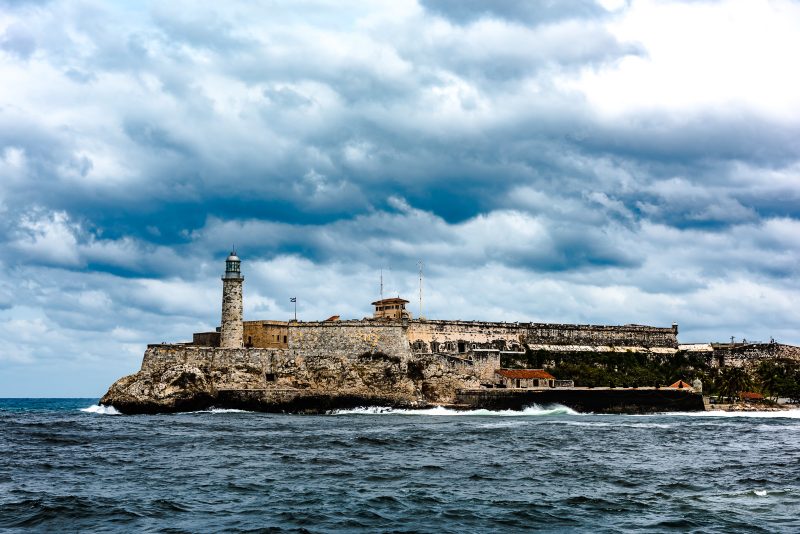 Every night, at 9pm, you can view the reenactment of the firing of the canon. Note that this is a popular activity; get there early (as early as 7pm) to pick up tickets before crossing the bridge into the fort and to get a good spot close to the action.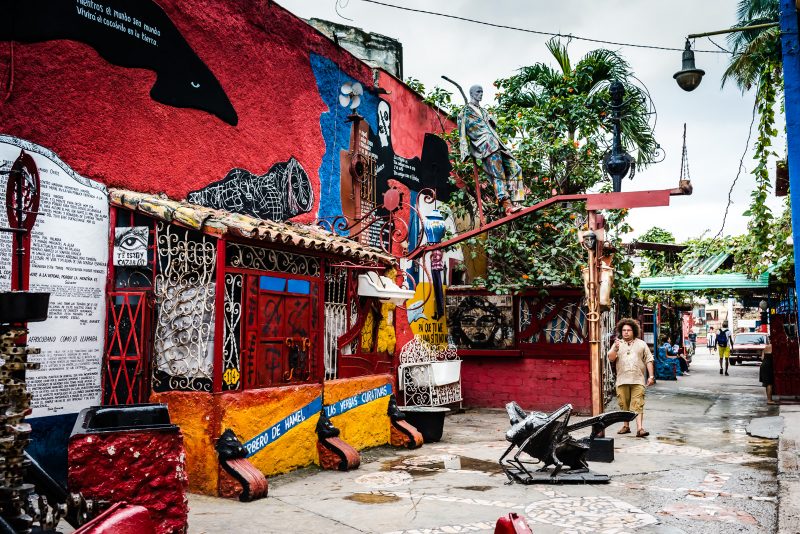 Tucked in a hidden corner of Old Havana, Callejón de Hamel (Hamel's Alley) brings Afro-Cuban to colorful life. Walk through anytime to see mosaics, murals, and sculptures inspired by the Santeria religion that grew out of Cuba's slave trade.
If you can, drop by on Sundays at noon for lively rumba performances or schedule a guided tour that also includes a visit to sculptor Salvador Gonzales Escalona's studio in addition to the dance exhibition.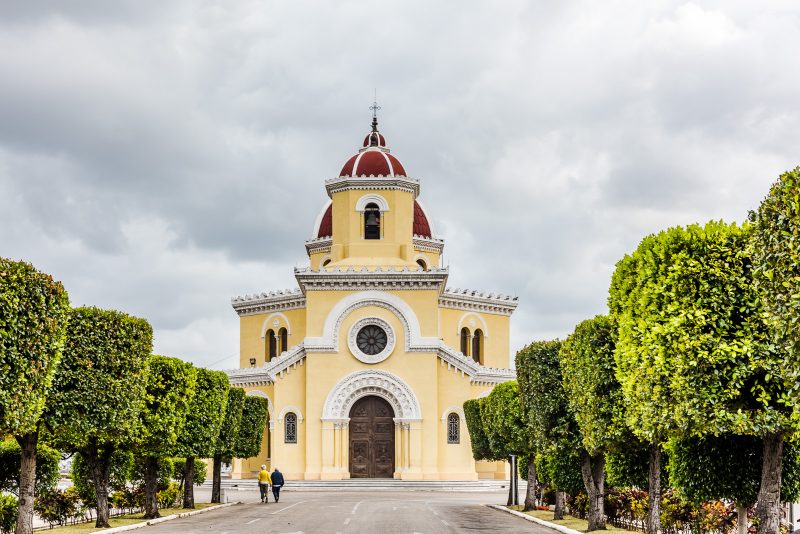 Some of the most stunning architecture you'll see in all of Havana is found at Colon Cemetery. Covering more than 140 acres with over 2.5 million burials, you could spend an entire day trying to see it all or just a short stroll to get the gist of it.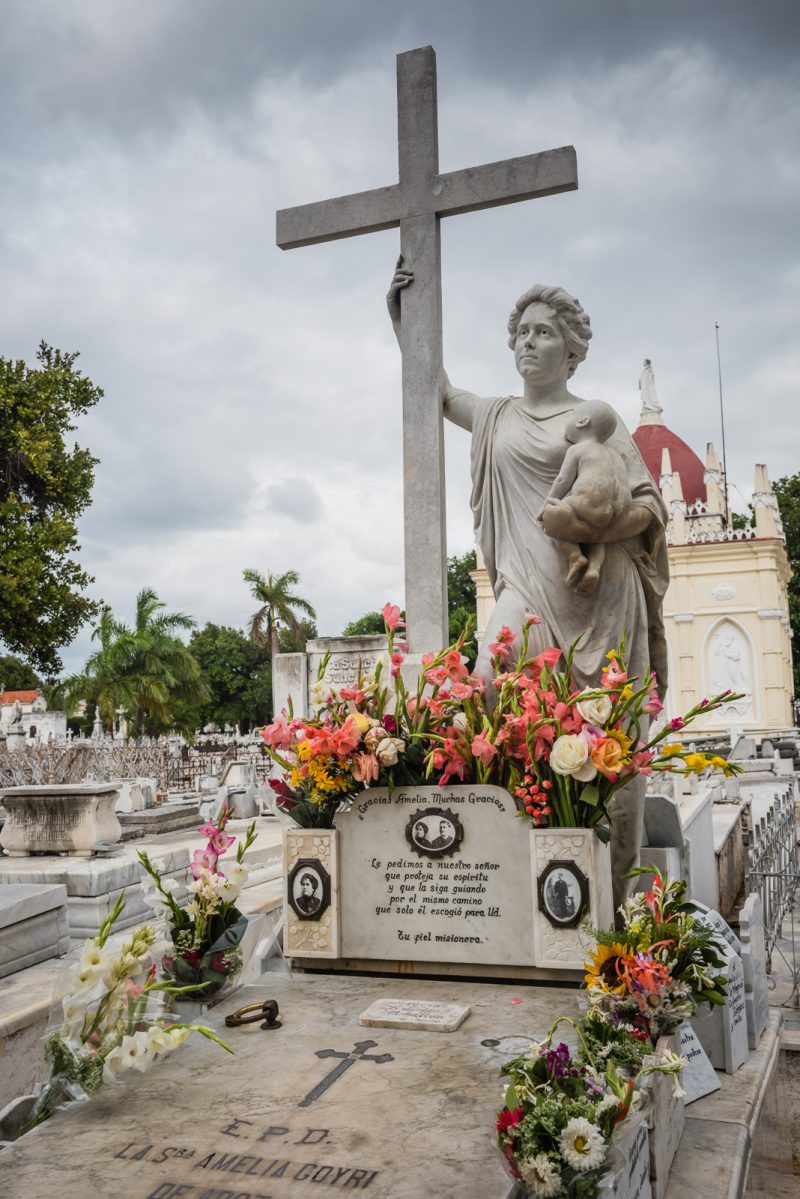 If you only have time to see one burial site, make it to that of Amelia Goyri, "La Milagrosa." The legend goes that after she died in childbirth, her husband visited every day. When the remains were eventually exhumed, it is said that the bodies were intact, with mother embracing son, symbolizing maternal love.
Today, the tomb is easy to spot because there's a steady stream of patrons lining up to offer prayers for safe births at the site.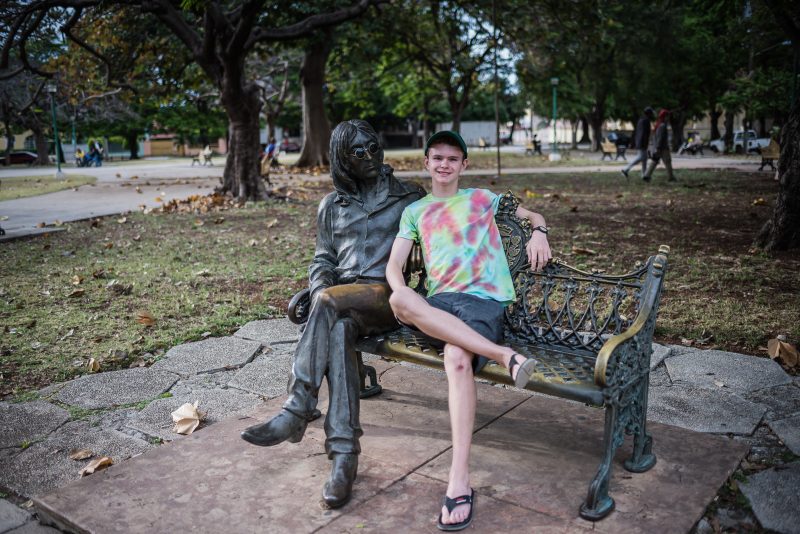 The Beatles live on in Cuba. In Havana, you can have your picture taken with one of the rock stars at Parque John Theodore Lennon in Vedado.
The park is located next to the Submarino Yellow (Yellow Submarine) Club where you can hear live concerts, Monday-Saturday 9pm-2am for only $5USD.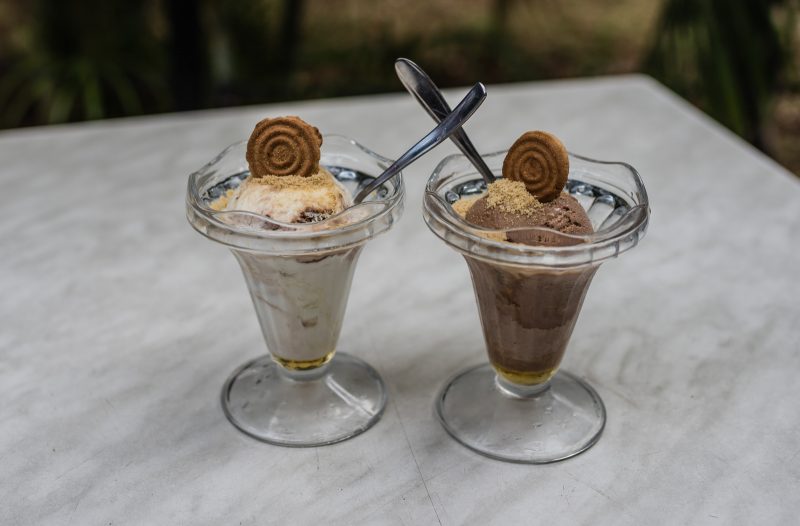 Mojitos sipped on the lawn overlooking the Malecon at Hotel Nacional de Cuba is one of those sublime, iconic experiences that you must do when in Havana. For those of us with a sweet tooth, however, Coppelia Ice Cream is THE not-to-be-missed treat.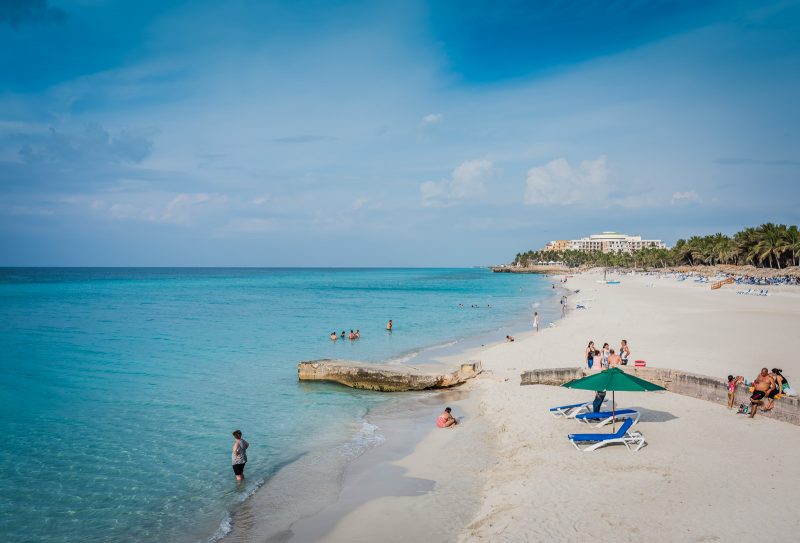 Things To Do In Varadero
Hop on a Viazul bus to make the 2+ hour drive to Varadero, the popular Cuban beach town. Multiple buses are available daily for about $10 USD one way. Keep in mind, however, that as a U.S. citizen you can't just lay out on the beach with a daiquiri. Fortunately, it's not that difficult to add educational activities in Varadero to your sun-soaked days.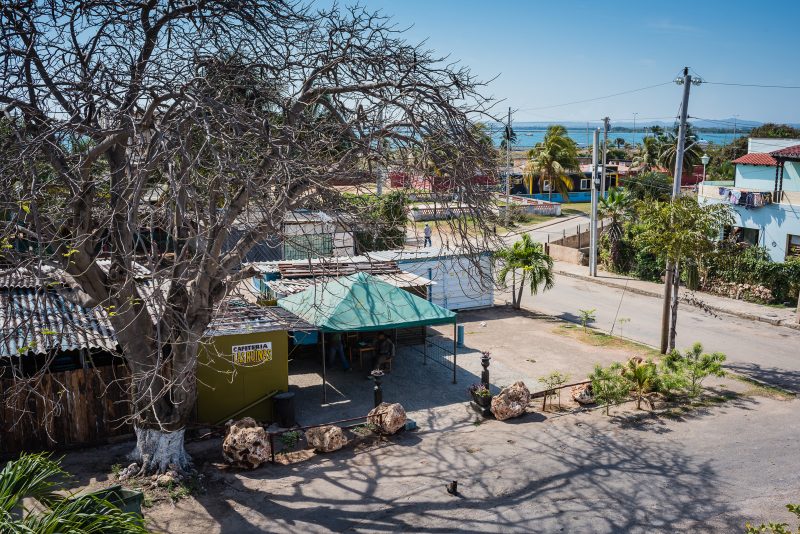 Our Varadero accommodations were adequate, but not great. March is high season in the popular beach town, and most listings on AirBnb.com were taken by the time I made the booking.
I was able to get a 1-bedroom apartment, with kitchenette and small balcony, for about $35 USD in easy walking distance from the main street and the beach.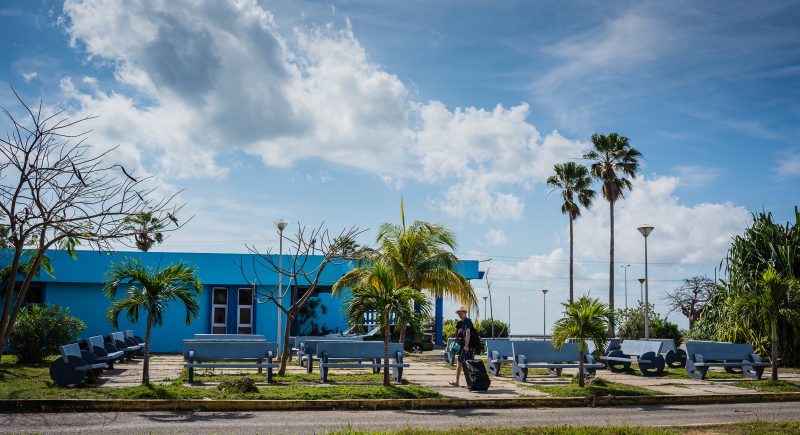 While our immediate surrounding weren't great, we were only a block from the Viazul bus station.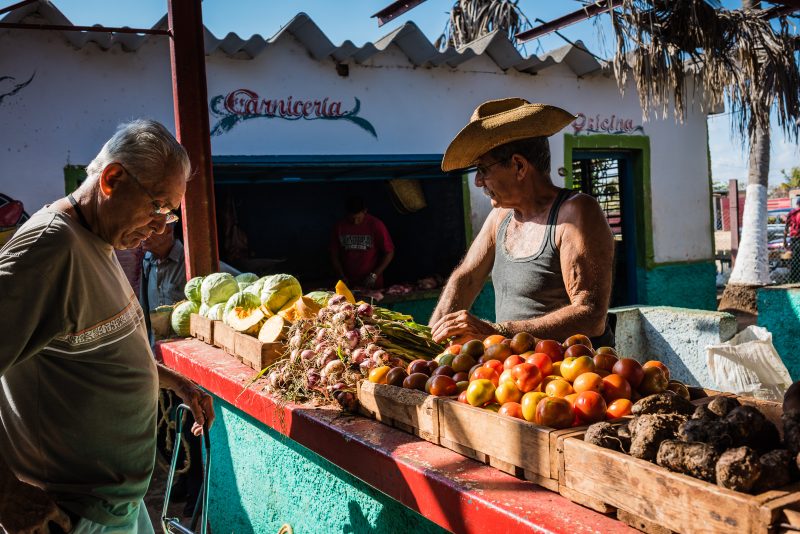 And on Saturday morning, we were were right next to the bustling Farmer's Market.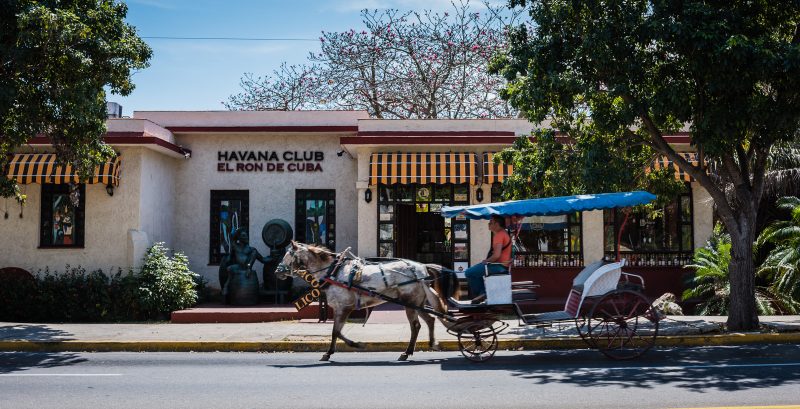 There's plenty to see and do right on the main strip in Varadero. Lots of little shops sell straw hats, leather goods, and the usual souvenirs. We found a relatively well-stocked grocery store where we bought water in bulk and breakfast cereals.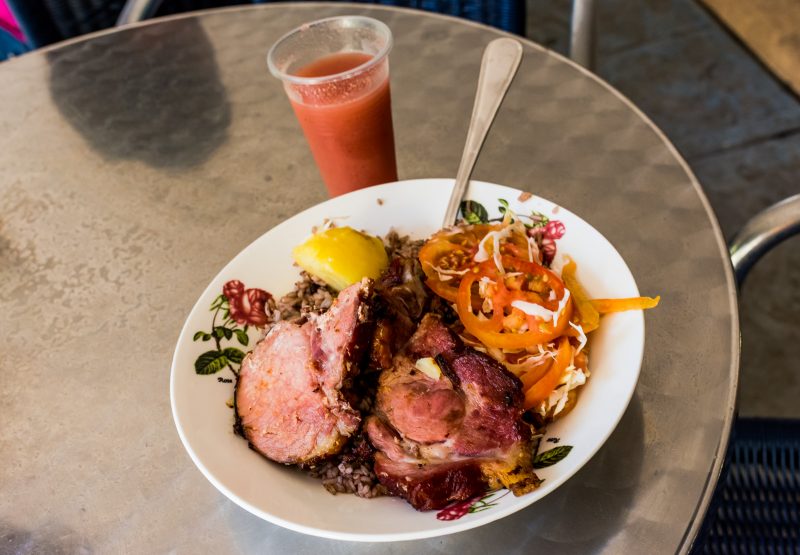 We also found a couple of cheap "fast food" stands where items were priced in "MN," meaning Cuban pesos (each CUC converts to about 25 MN.) Note that even this fast food was served on a washable, reusable ceramic plate. I think this helps explain why you see so little trash on Cuban streets.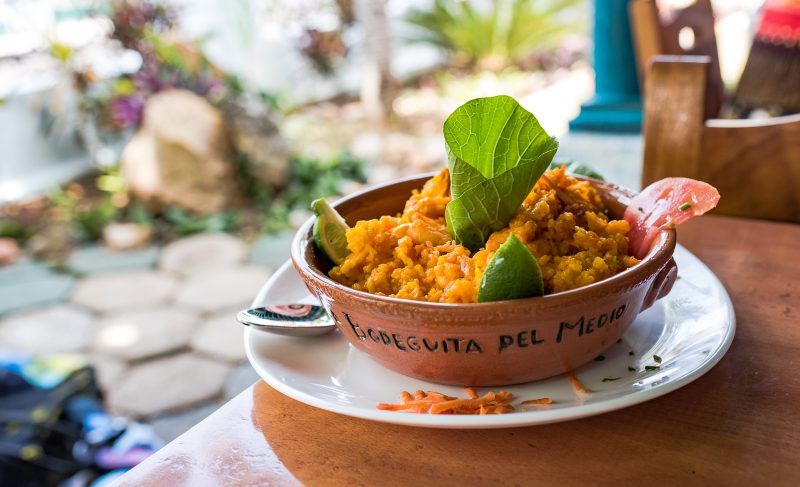 Our only real dining splurge in Varadero was at La Bodeguita del Medio, now found around the world, it's known for creating the mojito at the original restaurant in Havana. I can attest that they make a mean mojito and the paella is pretty good too. Plus, we got a kick out of being encouraged to add to the graffiti adorning the building.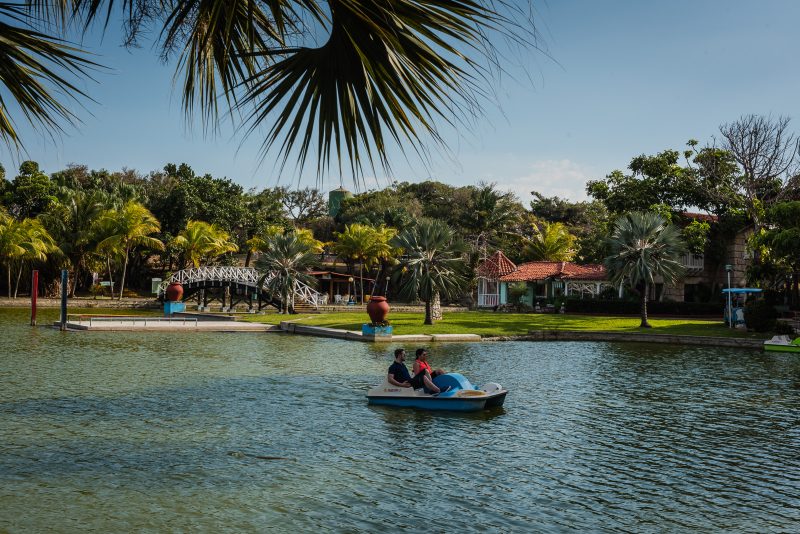 One of our favorite spots in town was at Josone Park. My son ran there every evening when temperatures cooled, and it happens to be right next to the Beatles Bar.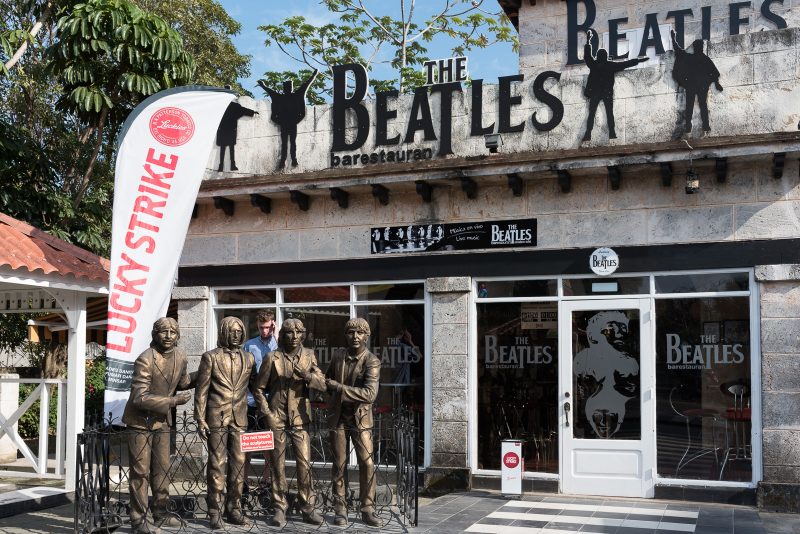 Of course, we dropped in for photos with the band, but it's also a great place to hear live music. The stage is outdoors, overlooking Josone Park, and they serve a delicious mojito.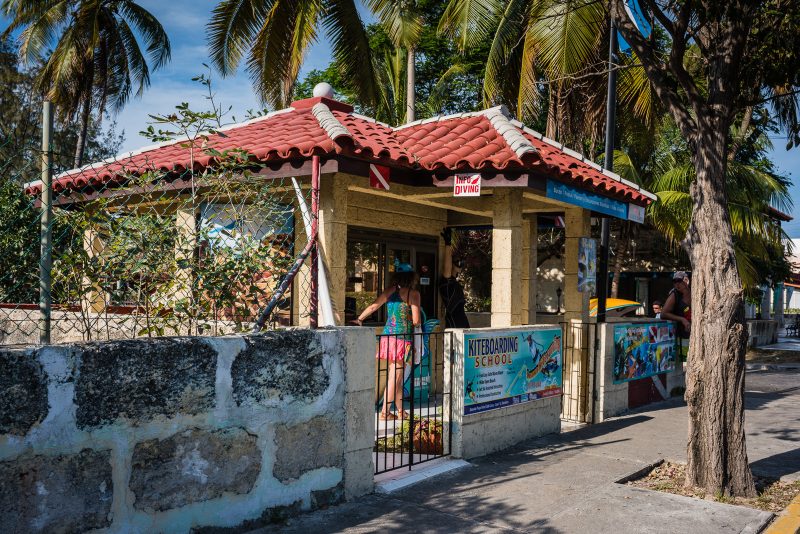 Across from the Beatles Bar, we found the Barracuda International Dive Center where we reserved a snorkeling trip to Playa Coral, the only nearby beach with good coral reefs, for about $35 USD per person.
The beach is just far enough away that it would cost almost as much to hire a taxi out there as it does for the guided trip, and if you're not an experienced snorkeler, it's well worth the expense for both personal and environmental safety reasons. The center offers a number of dive trips as well as kite surfing and jet ski rentals.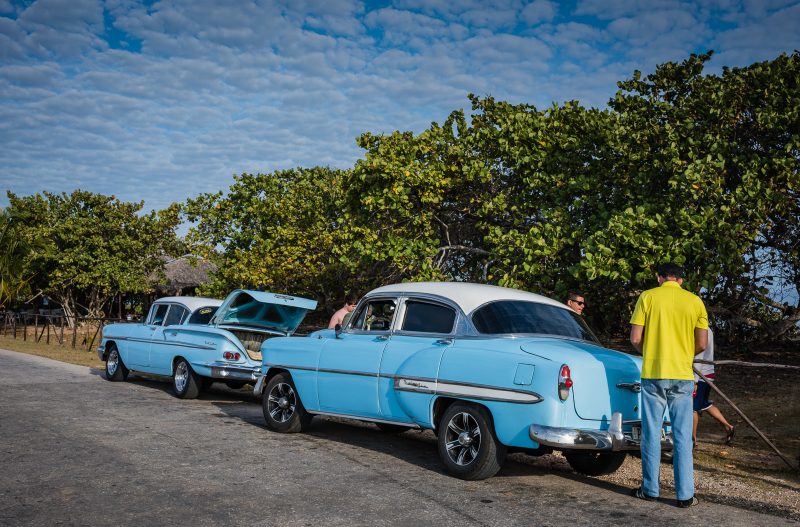 The "tour bus" to Playa Coral was this beautiful blue vintage vehicle, which remained parked by the beach while we snorkeled.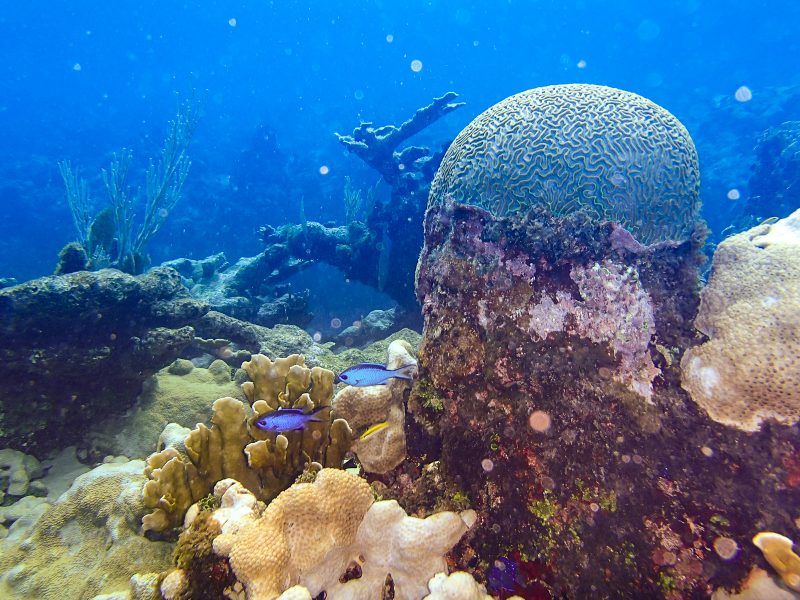 The reef held several lovely coral formations and numerous fish, and I could see why they might insist on guided tours to protect the fragile ecosystem.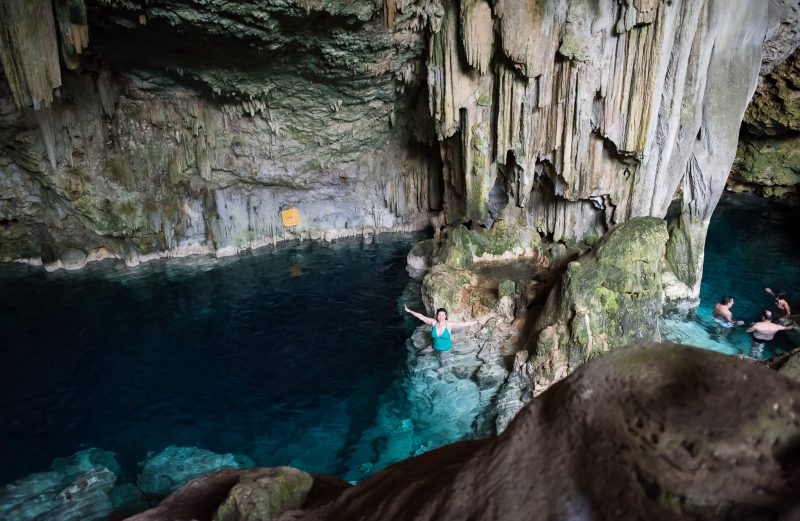 On the way back, they took us to Saturno Cave for an invigorating dip in a freshwater pool.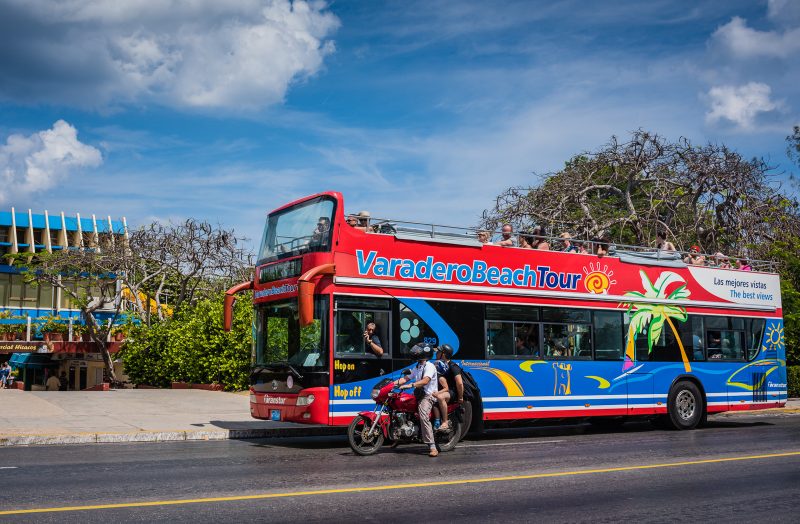 For $5 USD you can hop on and off a double-decker Varadero Beach Tour bus making stops on the main street, several attractions, and at all the resorts, with the entire trip taking about 45 minutes each way.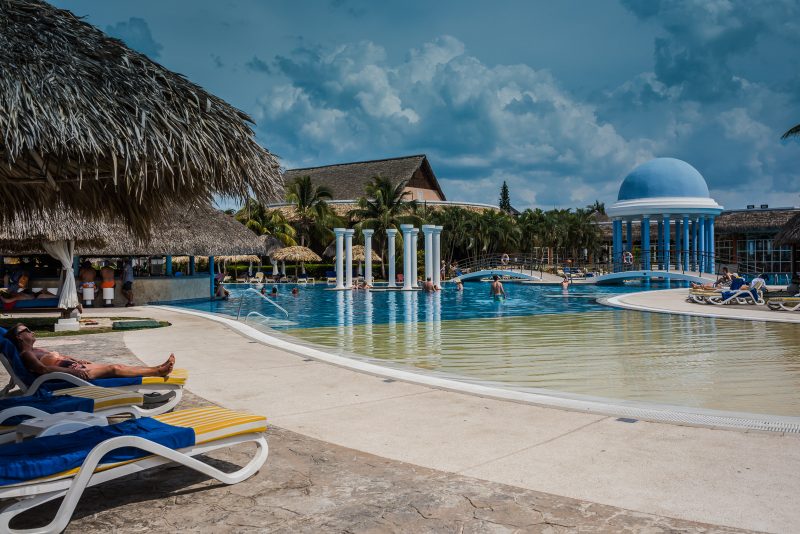 We took the bus out to the Varadero Iberostar resort to get a Wifi card, and ended up spending several hours exploring the beach and lounging by the pool. Employees seemed to think that we were staying at the all-inclusive because they insisted on handing us free drinks.
Trinidad Cuba Overnight Excursion
I booked one overnight excursion because I was told that the one place I shouldn't miss is the UNESCO World Heritage Site of Trinidad, Cuba. It was a last minute relatively expensive decision–a little over $200 per person–but it was worth every penny as we saw a lot in a very short time. (My only regret was not booking it before traveling to Cuba as I had to use my dwindling reserve of cash to pay for it.)
Trinidad Cuba Excursion Day 1: Havana to Trinidad Cuba
Zapata Swamp Biosphere
Cuba boasts several protected environments, including the largest Caribbean wetland, the Zapata Swamp Biosphere. It's a little cheesy for my taste and I don't know how I feel about kids feeding the crocodiles (see above) but there's no denying the attraction's success.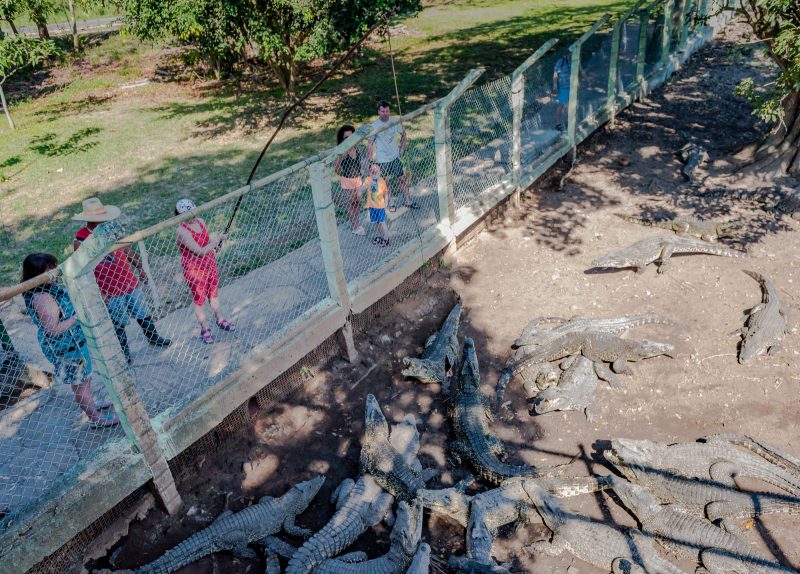 Once nearly extinct, native crocodiles are so plentiful that they now sell crocodile steaks at the Boca de Guamà restaurant next door.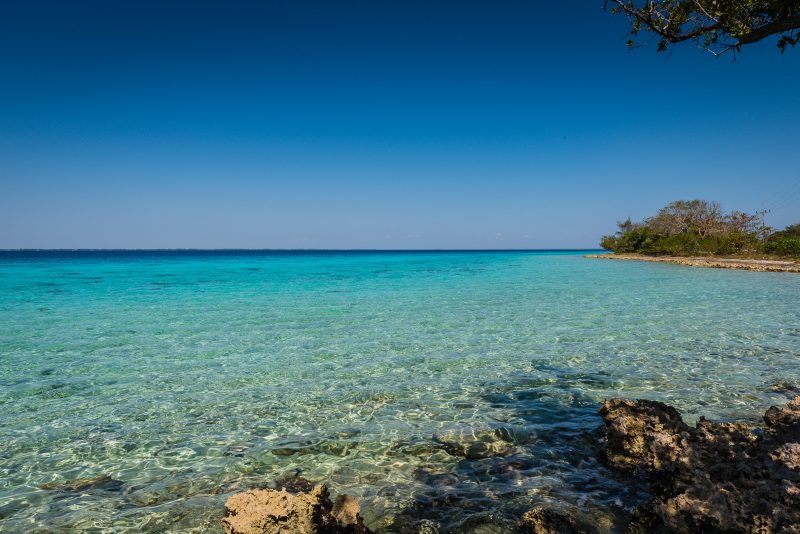 Bay of Pigs / Playa Girón
We made a very brief stop to take photos of the beach where the famous Bay of Pigs Invasion took place in 1961. Now, as it probably was then, it's a lovely cove with crystal clear waters. Unfortunately, the drawback to traveling with a tour group was that we couldn't just stay for a swim as we had to stay on schedule.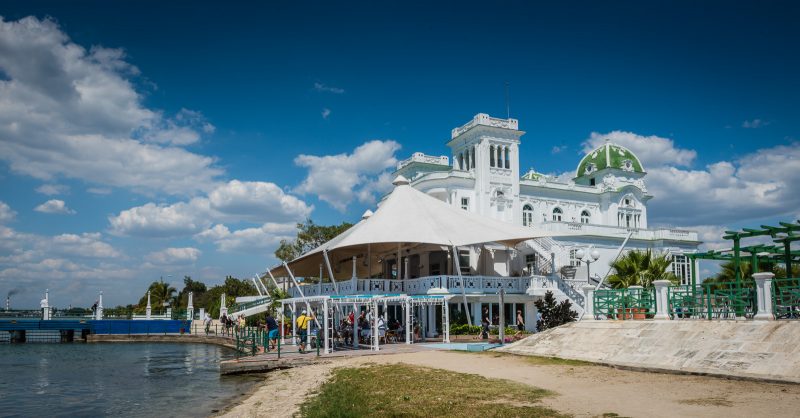 Cienfuegos Cuba
Lunch at the Marinero Restaurant in Cienfuegos, Cuba was an all-you-can-eat buffet deal, but the building where the restaurant was located was magnificent. This was just one of several buildings we saw in the once wealthy city that boasted over the top architecture.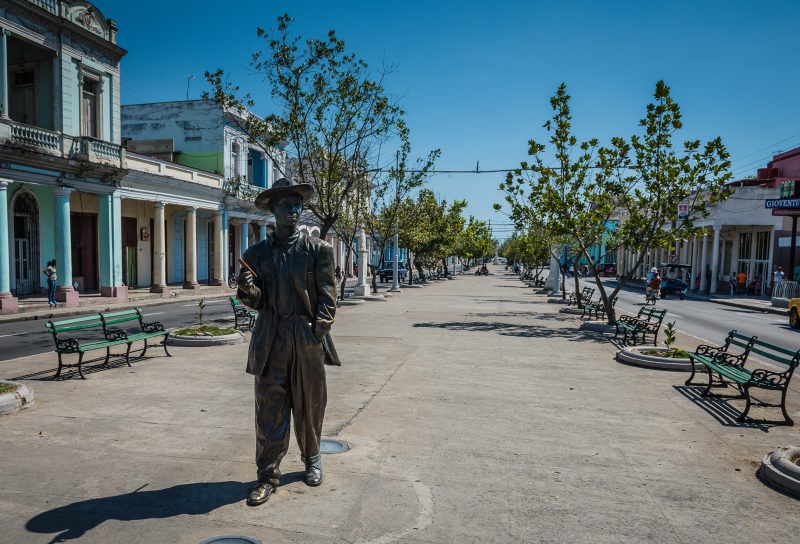 As Cienfuegos was also home to Benny Moré, our guide introduced us to one of his best known songs, a tribute to the city, before dropping us off to see a plaza dedicated to the celebrated musician.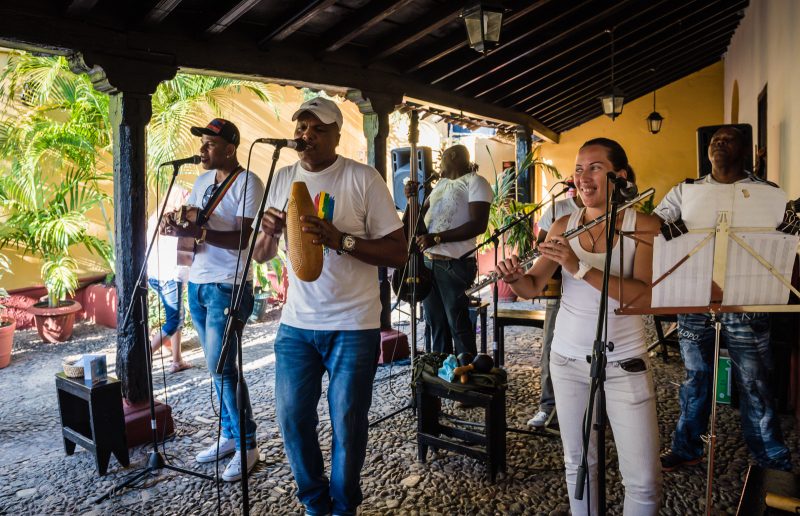 Trinidad Cuba
One of the things I most appreciated about the excursion was that there was a real effort to make it fun. When we arrived in Trinidad, even before touring the historic town square, we started with refreshments and a live music at La Canchanchara.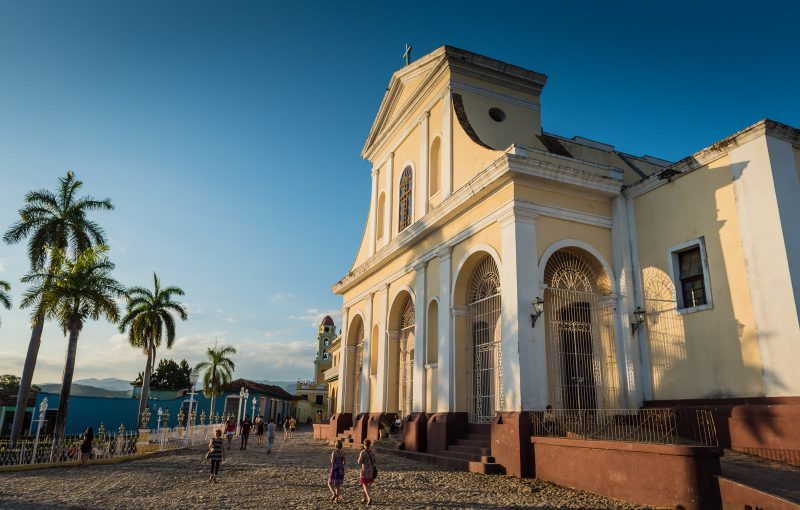 The remarkably well-preserved colonial town of Trinidad, whose wealth was built on the backs of slavery and the sugar industry, is perhaps a little too well maintained. My son likened it to a Disney set in that it doesn't seem real.
And as it happens, even a short stroll past the perfectly painted town square, brings you to dilapidated alleys where you might find locals making items to sell to tourists.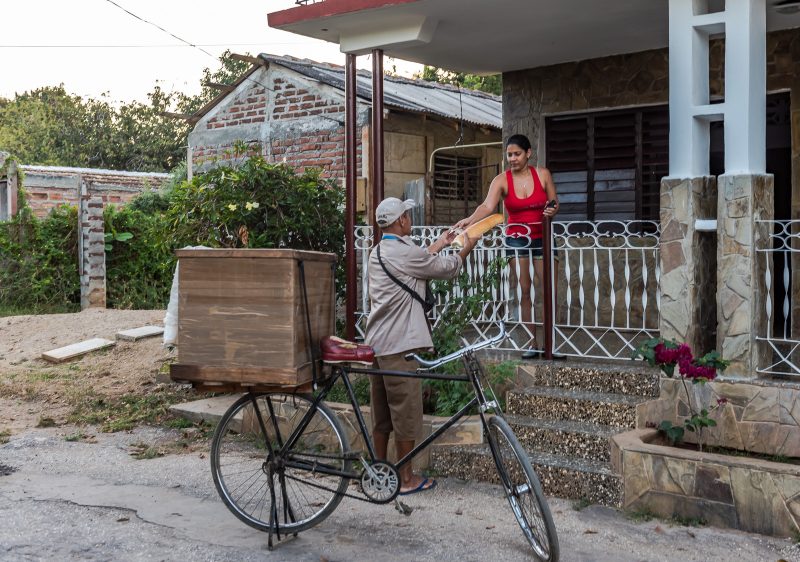 Boca Cuba
We spent the night at a private home in the nearby town of Boca. This small fishing community seemed to be thriving with new industry, but I suspect this had much to do with folks renting out rooms to tourists.
Alex and I shared a simple but clean air-conditioned room at the home of a young mom who provided dinner and breakfast. I got to chat with both mother and daughter, commiserating over how to keep kids from spending too much time on electronic screens.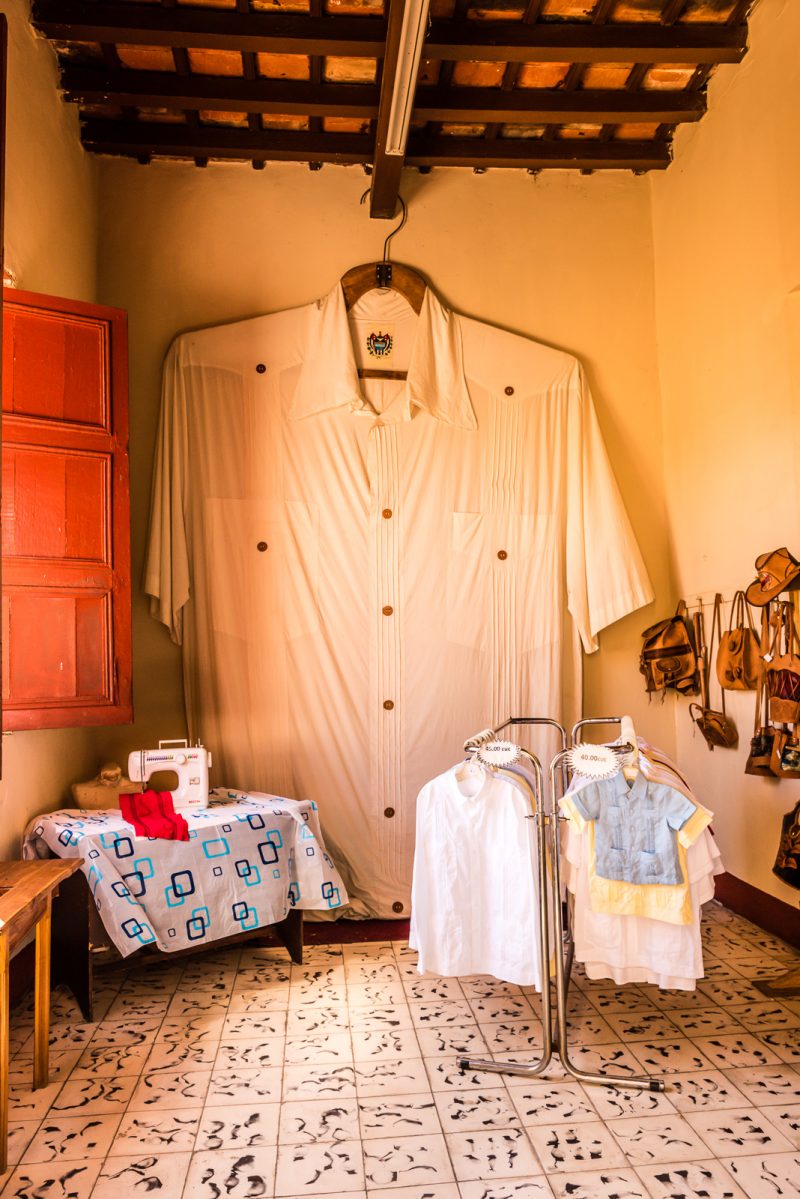 Trinidad Cuba Excursion Day 2: Santa Clara Cuba and Back To Havana
Santi Spiritus, Cuba
The next morning, in Sancti Spiritus, Cuba, I broke off from the tour group. While the others viewed historic buildings and Cuba's oldest bridge in one the island's first European settlements, I wandered off and found a much quirkier attraction.
The Guayabera Museum exhibits nearly 200 of what is considered Cuba's official shirt (legend suggests that a local seamstress invented the garment when she sewed patches on her husband's shirt so that he could carry home guavas) and it boasts the world's largest.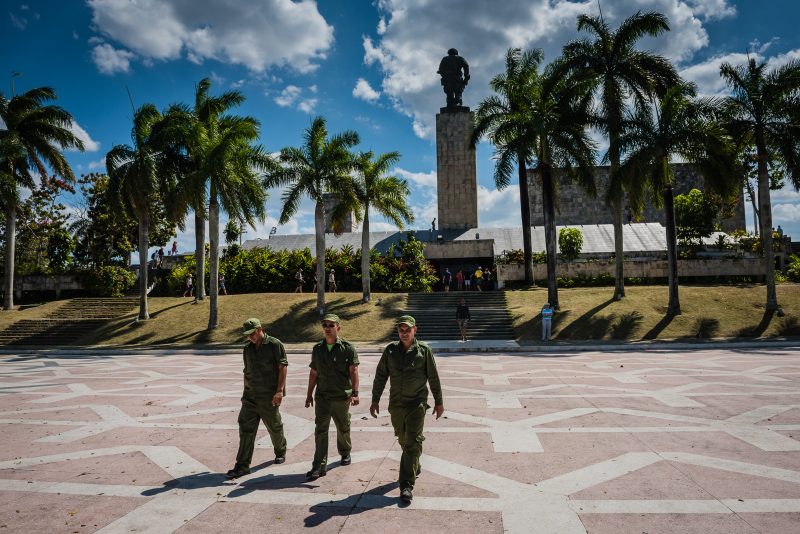 Santa Clara Cuba
Probably the best part of the tour was that we covered a lot of history in a very short period of time. From Cuba's oldest settlements and a discussion of slavery and the sugar industry, we turned to Cuba's ongoing revolution.
In Santa Clara, we began at the Che Gueverra Monument and Museum where the Cuban military was preparing for a major presentation.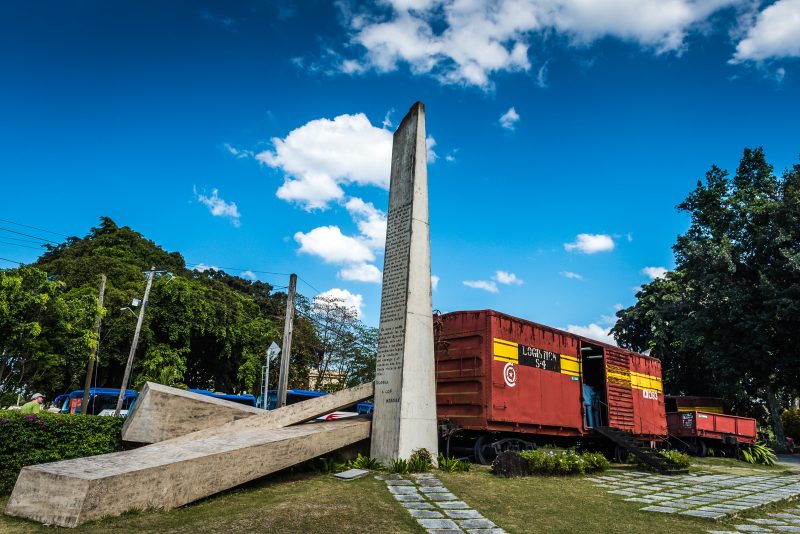 Then we hustled over to the Tren Blindado, a memorial to a major turning point in the Cuban Revolution that I had never heard of before.
But that's the beauty of travel to Cuba. You get to see and experience perspectives that may be new and unfamiliar, but worthy of consideration.
Is It Safe To Travel To Cuba?
Traveling in Cuba is as safe as travel to anywhere, and possibly safer than many regions. In fact, the crime rate in Havana is much lower than comparable metropolitan areas in North or South America.
And, as with any travel in the Caribbean, you should protect yourself with liberal use of sunscreen and bug repellant.
I missed some of the luxuries that I am accustomed to in the U.S.–unlimited and easily accessible Wifi topping the list–but I also appreciated the break from constantly being online. Generally, as a privileged American visitor, I kept finding that for anything missing, there was something gained.
Cuba is definitely worth visiting right now, but I think that ten days isn't enough. I'll just have to return to fully appreciate all that this fascinating island has to offer.
Caribbean Vacations Travel Guides: