Last Updated on February 11, 2020 by Editor
WHY GO: Not far from the popular beach town of Puerta Plata, there's the much quieter and lesser known Cabrera, Dominican Republic. You won't find manicured all-inclusive resorts here, but you will discover cliff divers, a blue lagoon, pristine and unpopulated beaches, and most welcome of all, small town hospitality.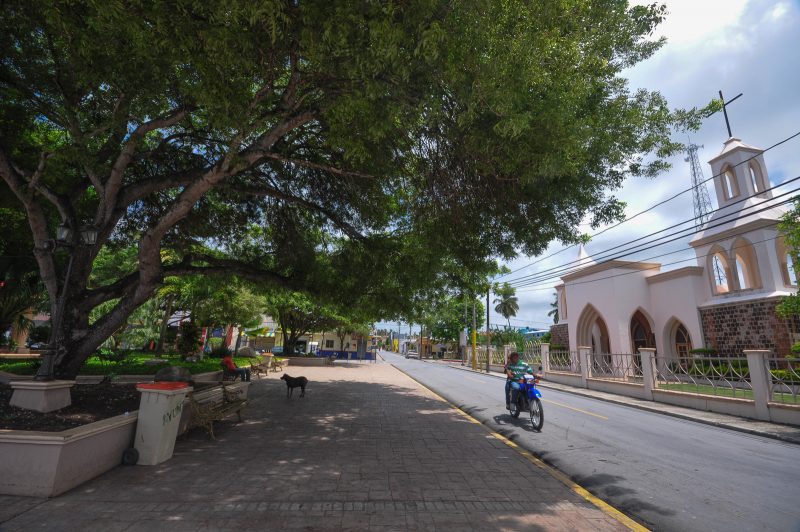 Things to Do in Cabrera Dominican Republic
GO: Playa Grande. Deemed one of the 'Top Ten Most Beautiful Beaches' in the world by Conde Nast Traveler magazine, Playa Grande invites long romantic strolls on unspoiled white sandy shores.
Tourists are far and few between, but occasional vendors take their chances anyway offering handcrafted souvenirs and made-on-the-spot piña colada in fresh scooped-out pineapples.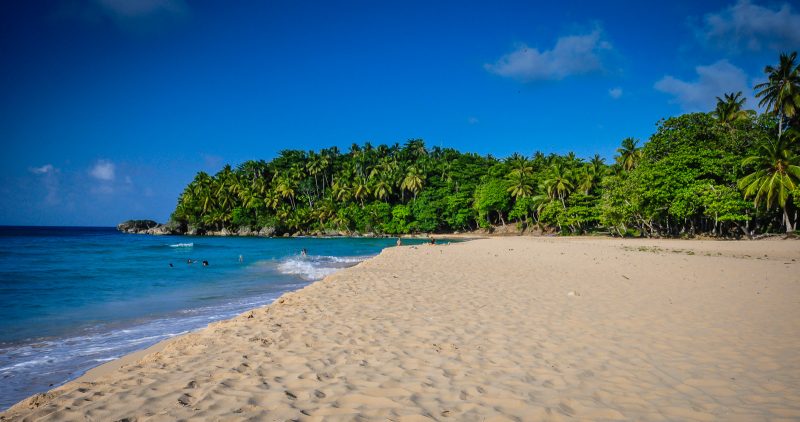 GO: Dudu Lake. A blue lagoon, limestone caves, and a crystal-clear natural pool cenote are reason enough to visit this attraction, but for the more adventurous, there are rope swings, cliff jumps, and a Zipline.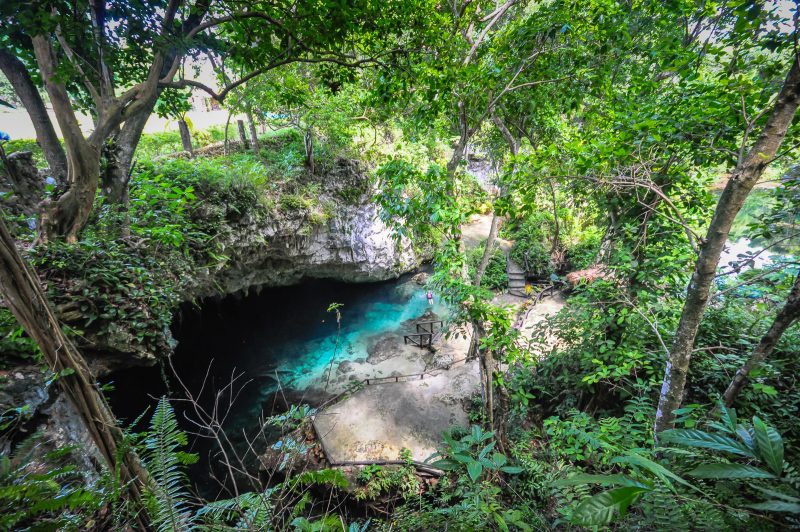 HIKE: Monumento Natural El Saltadero. A short walk rewards you with a natural waterfall in a rainforest pocket, and for a few pesos, you can watch daredevil cliff divers brave the death defying leap ("saltadero" literally means jump point.)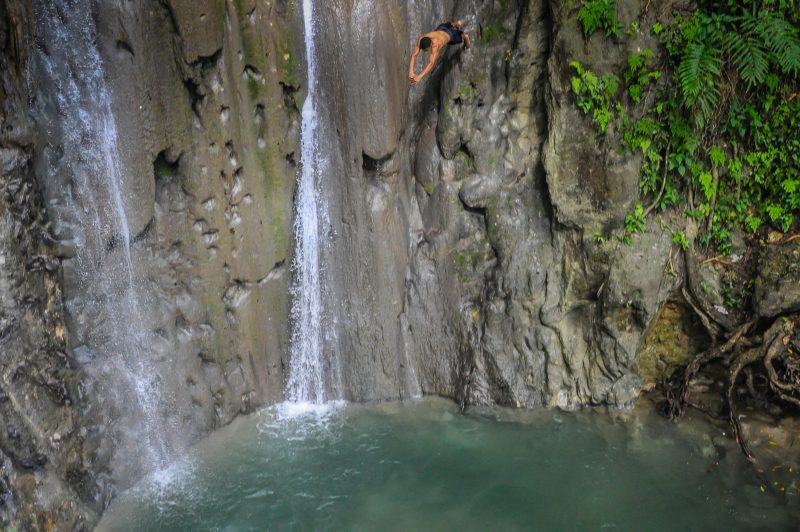 DO: Playa Grande Golf Course. Spanning 370 acres across a mountainside cliff, the Robert Trent Jones-designed landscape features breathtaking views and a challenging course.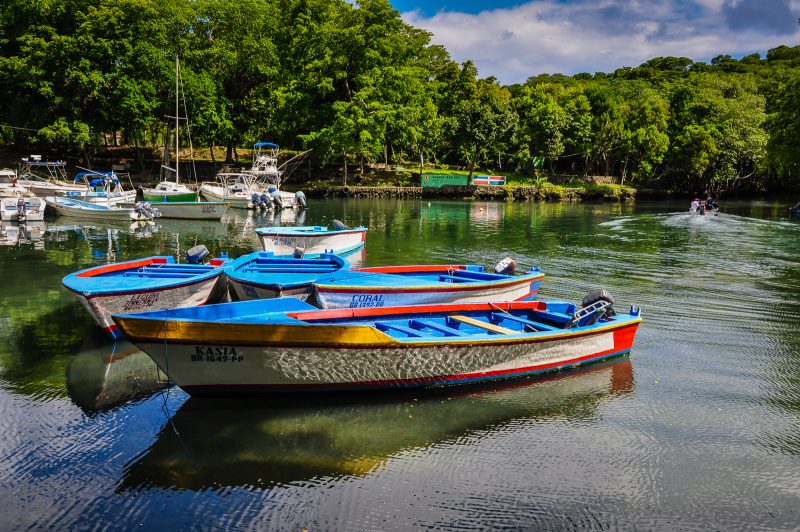 VISIT: Rio San Juan. Stop by the nearby village for a glass-bottom boat tour through bays and mangroves to Playa Caleton, a sweet little beach where you can get the freshest fish cooked while you wait.
DO: Whale Watching, Samana. From January through March, spot thousands of Humpback whales mating and nursing their young. Watch the whales from cliffs overlooking the bay, or sign up for a boat excursion to get close to the action.
Day Trip: Cabarete. Just 45 minutes by car, head to Cabarete for the best surfing, windsurfing, and kite boarding. Stay for a bite at a great restaurant and the lively nightlife.
Cabrera Dominican Republic Restaurants
Dining in and around Cabrera is about as casual as it gets. You can't beat the fresh flavor of fish and lobster grilled beachside, but when dusk falls, most food stands shut down for the night. Luckily, a couple of restaurants pick up the slack.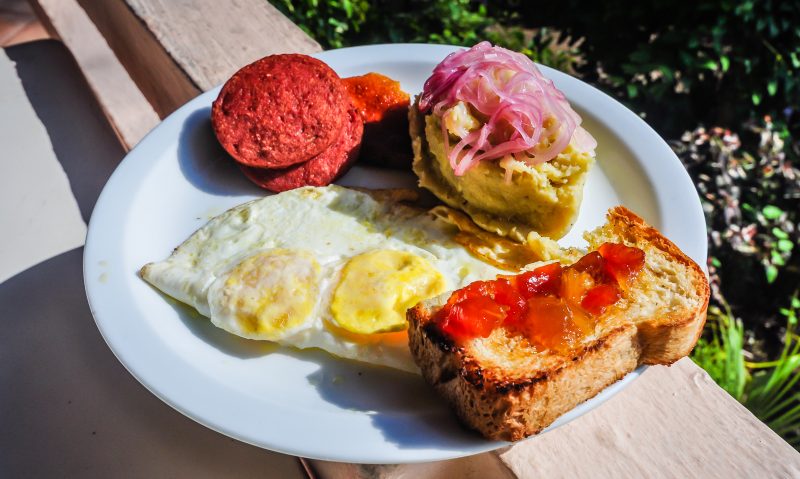 BREAKFAST: Savor a traditional Dominican Breakfast at Hotel La Catalina: Mangu slathered in marinated onions, eggs, toast, and salami sausage.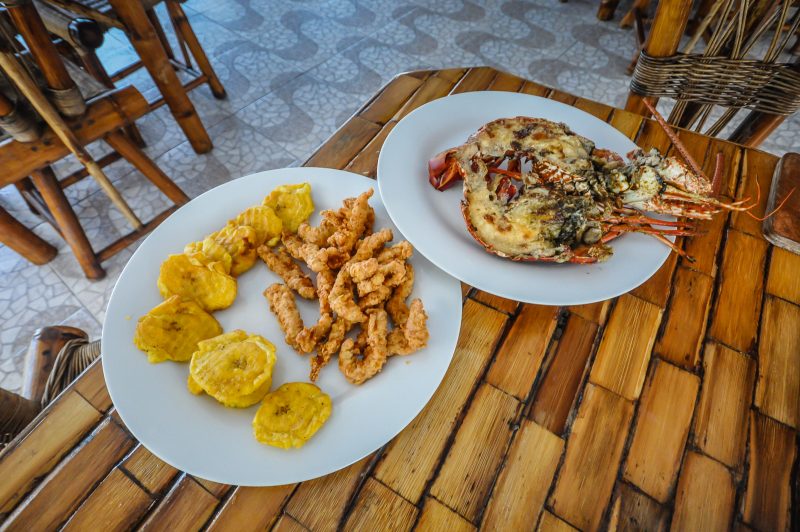 LUNCH/DINNER: Go for the ocean view from the cliffside perch on the Malecon, stay for fried platanos and freshly grilled conch, lobster, or octopus at the Mira Mar Bar Restaurant.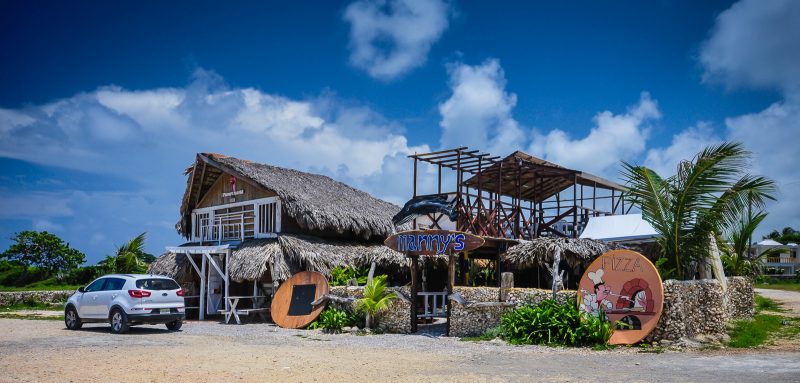 DINNER/BAR: Pretty much the only game in town when night falls, Manny's Bar Restaurant is a fun place to hang out any time, but especially January through March when you can watch humpback whales from the seaside joint.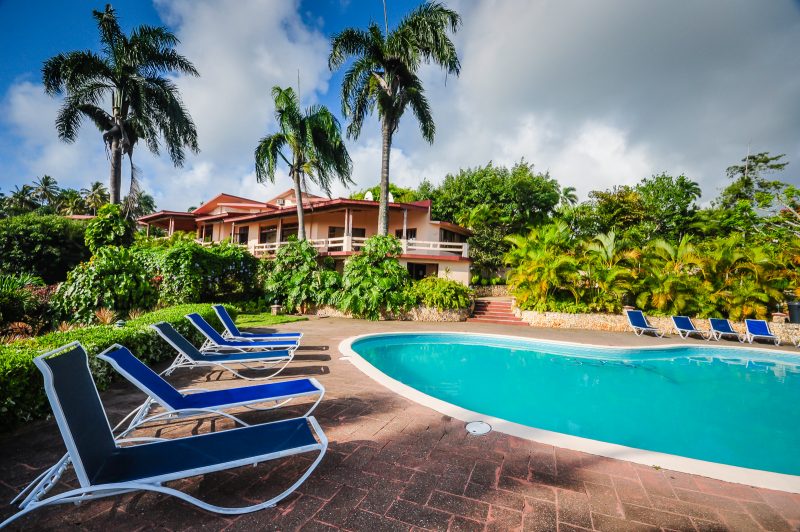 Hotels In Cabrera Dominican Republic
BOUTIQUE: A tropical garden oasis, Hotel La Catalina offers both simple hotel rooms and fully furnished 2-bedroom condos. Perfectly located as a base for exploring Cabrera's quiet pleasures, or venturing further afield, the hotel provides two lovely pools, a full restaurant, fitness facilities, tennis courts, and hidden nooks in the lush landscape that just beg you to relax and rejuvenate.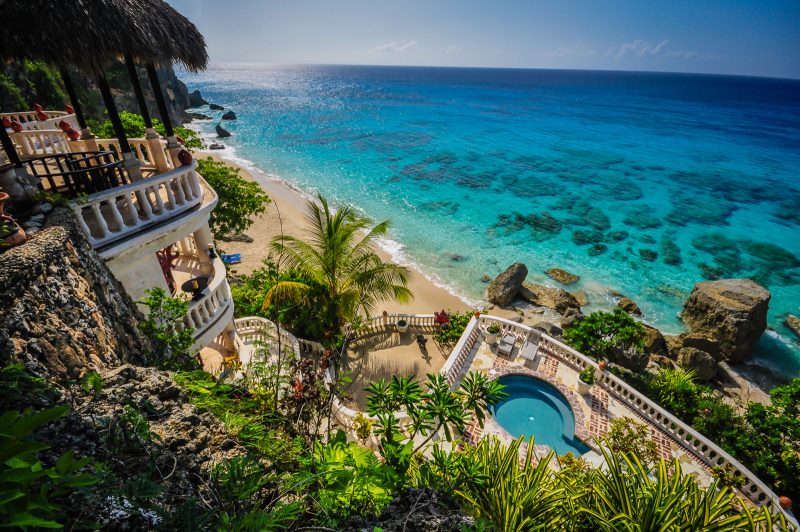 LUXURY: The extraordinary Balaji Palace brings romance and fantasy to life. Set on a cliff overlooking translucent shores, 13-individually decorated rooms marry Indian luxury and Dominican comforts. Begin mornings with breakfast in bed, spice up afternoons at the swim up pool bar, culminate your day at balcony dinners served up by a private chef. No amenity is overlooked by the full service staff.
Caribbean Vacations Travel Guides: