Last Updated on
Imagine white lace, crisp linen, and your loved ones assembled in nature's cathedral: a floor of white sand, looking out on translucent sapphire waters, with a canopy of lush tropical vegetation overhead. That dream can be yours at a Dominican Republic destination wedding.
Carol Cain, founder of GirlGoneTravel.com, explains why she chose to wed on the island, "Though I was born in the US, my cultural influence and upbringing is Dominican. I wanted to have a wedding that was representative of the festive, laid back, feel of the island, the music, the food (oh man, the food) and the people, but I also wanted to get married on the beach, and the beaches there are some of the most beautiful in the world.
A wedding in the Dominican Republic offers budget-saving value in a stunning tropical paradise setting. Cain says,
"The truth is that most money is spent on details such as floral arrangements, food, band, even table settings, but the real winner and what you and guests will most remember is the beach and the sunset. If you can keep it simple the landscape of this beautiful island will do the rest."
Additional benefits, cited by specialty website www.DestinationWeddings.com, include an exotic twist on the traditional wedding, and an unforgettable vacation for you and your guests.
Best of all, says Becca of Studio B Photography, is the bond which forms when
"bride and groom have their closest family and friends join them in a fantastic location and everyone melds together into one big super family."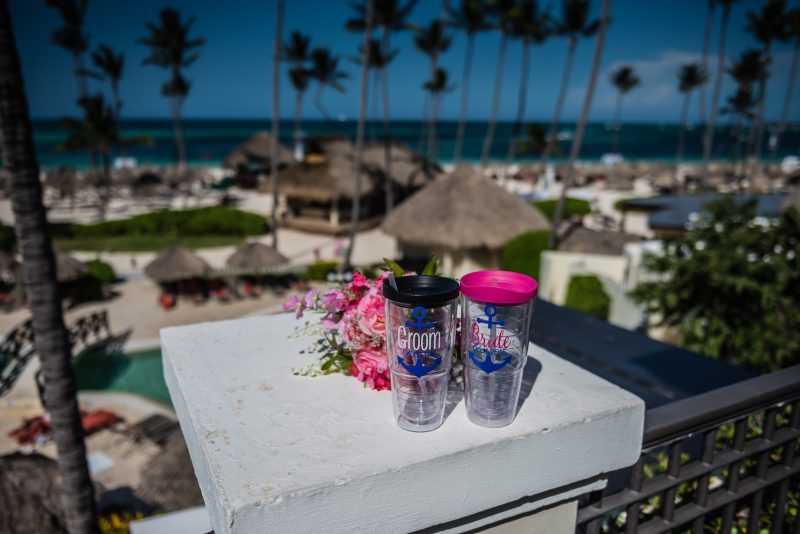 On a Caribbean island of this size and stature, you can expect to find a wide variety of resorts well able to exceed all expectations for a destination wedding.
Here are a few of the most romantic resorts for a dream wedding in the Dominican Republic:

Plan a Caribbean Vacation
Ready to book? We've compiled a list of best hotel booking sites as well as hotel booking tips to make it easier than ever to plan your dream vacation.
Caribbean Getaways: