Some of the best things to do in St Barths can be summed up in two words: world-class beaches and French cuisine.
St. Barths  (also known as St. Barts or Saint Barthélemy) was long the forgotten child of the French West Indies.
Discovered by Christopher Columbus in 1493 and named for his brother Bartholomeo, the fierce little Caribbean island resisted easy settlement. It wasn't until the late 1600s that an enterprising band of Normandy Huguenots made a go of sheltering pirates who looted Spanish galleons.
Descendants still speak in a lilting Creole dialect, and in some ways, it's as if time stood still.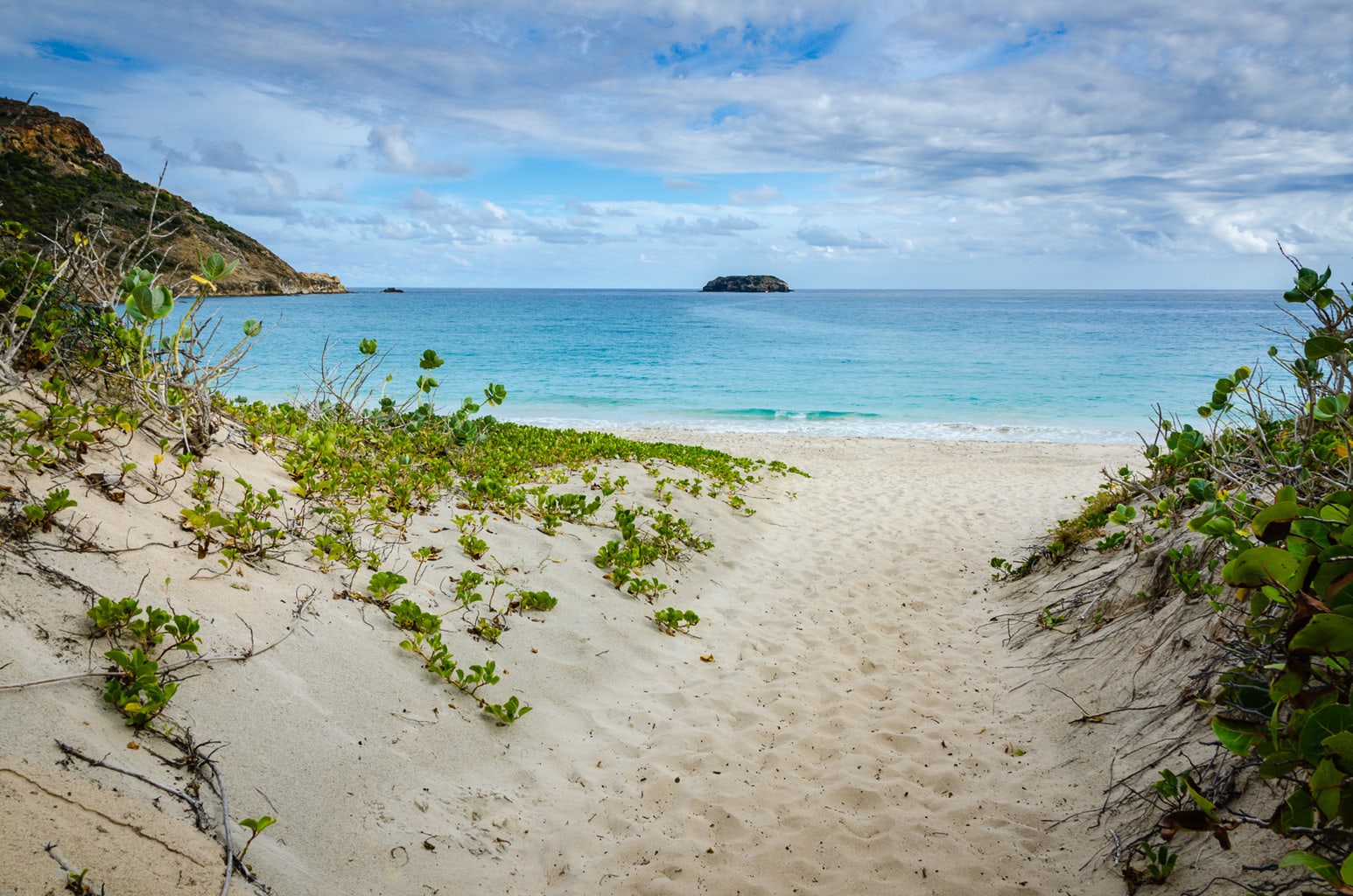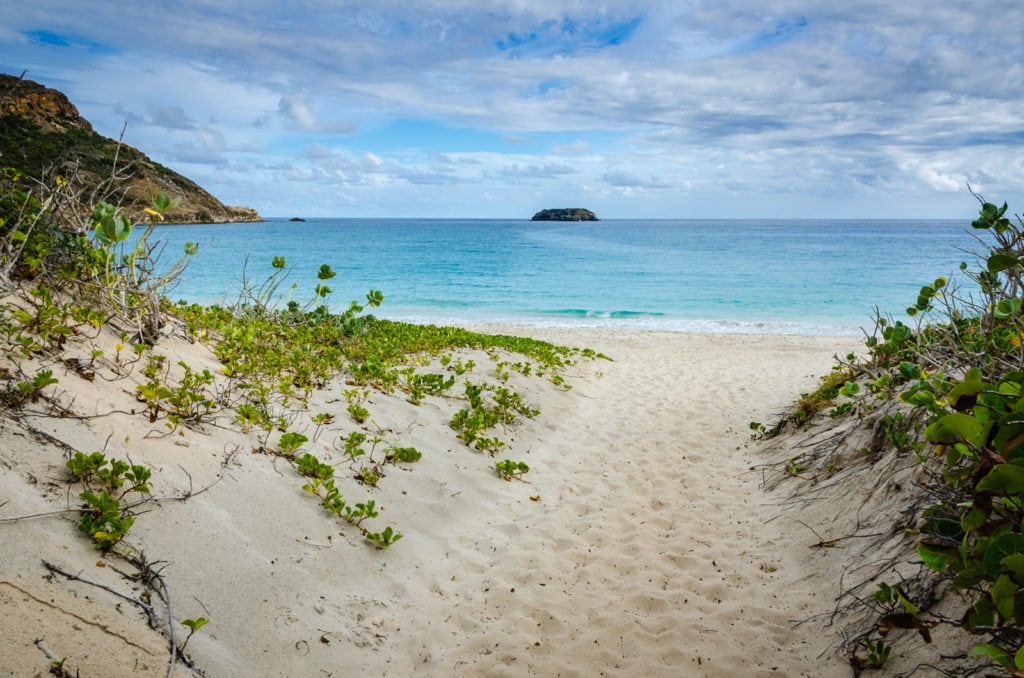 Beaches are pristine, fishermen still wield hand-woven seines, and women weave palms into baskets. And yet, St. Barths also has a glamorous side, hosting celebrities, sailing regattas, and some of the finest French boutiques.
Things To Do in St. Barths
SUNBATHE/SNORKEL: Grande Saline Beach.
Lovely and secluded, this beach is not for prudes. Topless bathing is pretty much standard in the French Caribbean, but here, it's not unusual to spot Full Monty sunbathers.
SNORKEL: Gouverneur Beach.
A little drive rewards the adventurous with a remote and private beach that rivals Saline Beach for both beauty and seclusion. Nudity is NOT on display.
HIKE: Colombier Beach.
One of the nicest beaches on St. Barths, Colombier Beach is ideal for those willing to put in a little work to get there: it's accessible via boat or a 30-minute short hike. The plus side of this is that it's usually pleasantly secluded, although it is a popular local hangout on weekends.
BOOGIE: Flamands Beach
As one of St. Barth's largest beaches, there's plenty of room for picnics on the white sand at Flamands Beach. Bring a boogie board as the waves here are excellent.
VISIT: Corossol.
It's as if time has stood still in the sleepy little fishing village of Corossol. Colorful boats sit in the sheltered cove, fronted by even more brightly painted houses.
Observe traditional crafts as hands, gnarled with age, weave fishing seines or transform palm fronds into baskets and hats. Vendors sell these and other handcrafted trinkets. Extend a short visit with a stop at the beach or nearby café.
PLAY: Grand Cul de Sac Beach.
Calm and shallow water, extending quite a way into the lagoon, is perfect for watersports. An outfitter, as well as restaurants and restrooms, can be found at several hotels and restaurants located on and near the beach.
COLLECT: Shell Beach.
True to its name, Shell Beach is a mixture of sand and shells, so it's a great place to hunt for interesting shapes and colors along the shore. It's small but does have a restaurant/bar where you can grab food, and the swimming and snorkeling are decent. Avoid going barefoot, as the broken shells can be sharp.
Surf: Lorient Beach.
A popular beach, near restaurants (including a bakery where you can get beach snacks,) Lorient Beach's seagrape trees offer some shade from the tropical sun.
PLAY: St. Jean Beach.
Although it is the most popular beach on St. Barths, and convenient, St. Jean Beach is relaxed and uncrowded.
Watch the occasional small plane take off or land at the nearby airport, and stay to catch the golden glow as the sun sets on Eden Rock, the resort built on the rocky cliffs that divide the beach. Active folks will find plenty to do, too.
Lessons and water sports rentals include beach chairs, kayaks, snorkels, windsurfers, catamarans, and skimboards.
SHOP: Gustavia.
Red-roofed buildings speckle the lush tropical landscape in Gustavia, St. Bart's tiny, relaxed Caribbean capital whose historic sites can be reached in one day of trekking around town. 17th-century forts line the harbor, from Fort Karl in the north to Fort Gustaf with its lighthouse and cannons in the south.
Near Fort Gustave is the popular Shell Beach, where beachcombers rove for sparkling shells. The town's many duty-free boutiques call to shoppers while cozy cafes offer views over the harbor.
The first luxury beach club may have begun in Miami, but the Nikki Beach location on the fabulous St. Jean Beach takes it to another level. Part spa, part restaurant, part nightclub, Nikki Beach is all high-end casual luxury elevated by the island's French style.
Best Restaurants In St. Barths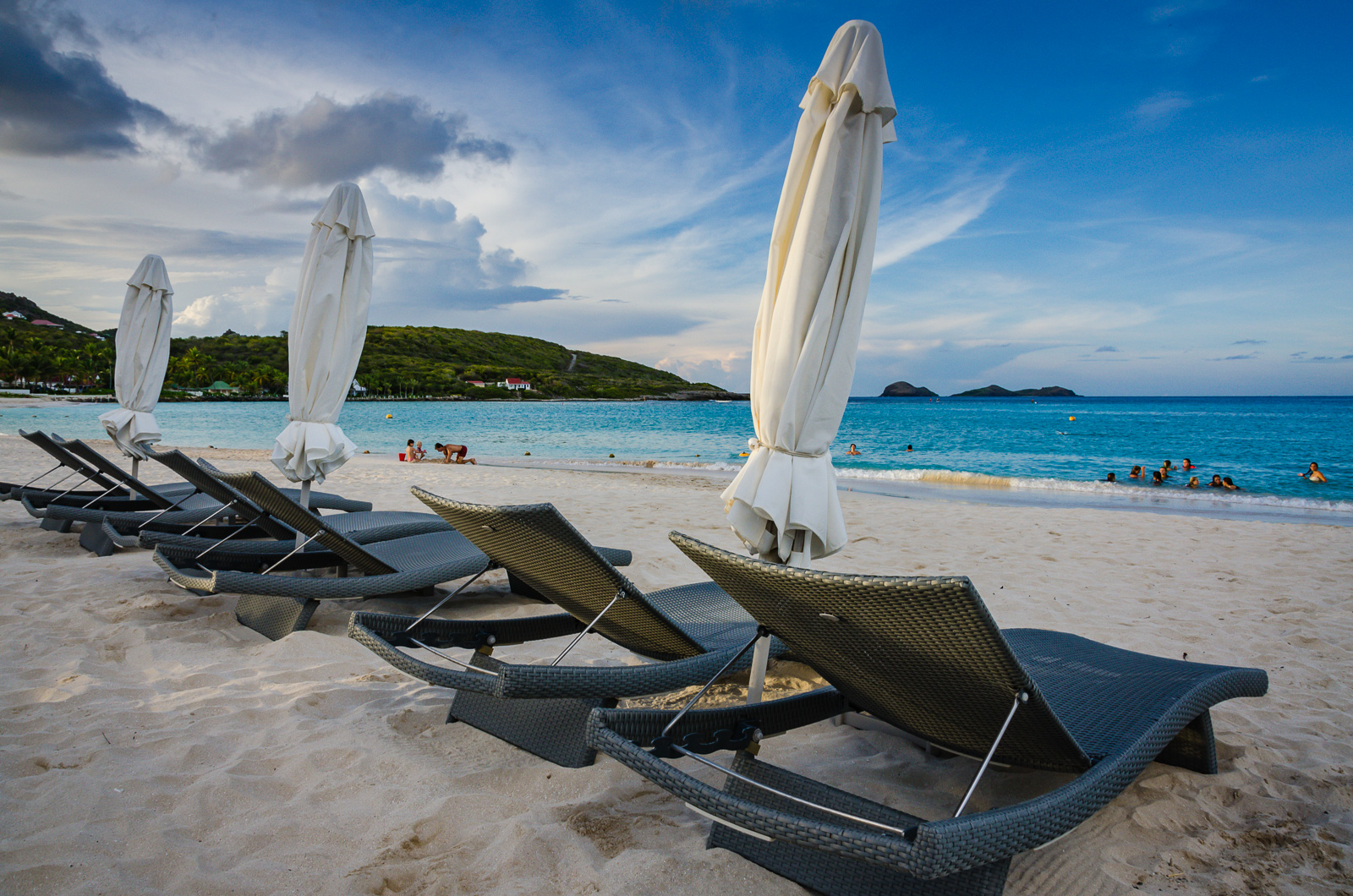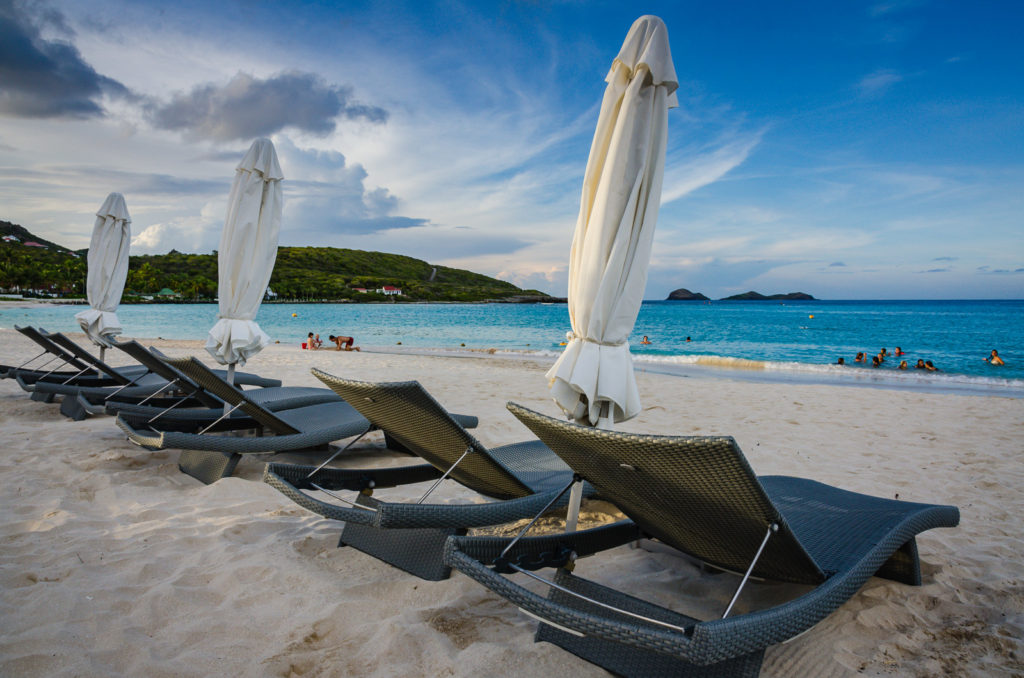 There's nothing better than dining while poking toes into the sand, except when it's at one of St. Barth's most beautiful beaches. Set at the stunning and popular St. Jean Beach, La Plage offers delicious lunches and dinners — often with a theme.
Although the menu leans toward a sophisticated palate, with a focus on fresh seafood and salads, the kitchen is very accommodating.
Hidden Gem: Grain de Sel.
Seemingly built into a huge boulder fronting the old salt flats, pass under a tree canopy to enter Le Grain de Sel. Inside, the vibe is beachfront casual–Saline Beach is just down the road–but don't let the relaxed air fool you.
Chef Eddy presents a creative menu featuring fresh seafood and decadent desserts served with a flair for drama.
It's a delicate balance to surf the line between high-end and casual beach chic, but Le Petit Plage does so masterfully. Savor perfectly created meals by Michelin-starred chef Eric Frechon, while overlooking Gustavia's harbor. And yet the candlelit tables sit on a beachy, sand-covered floor.
St. Barths Hotels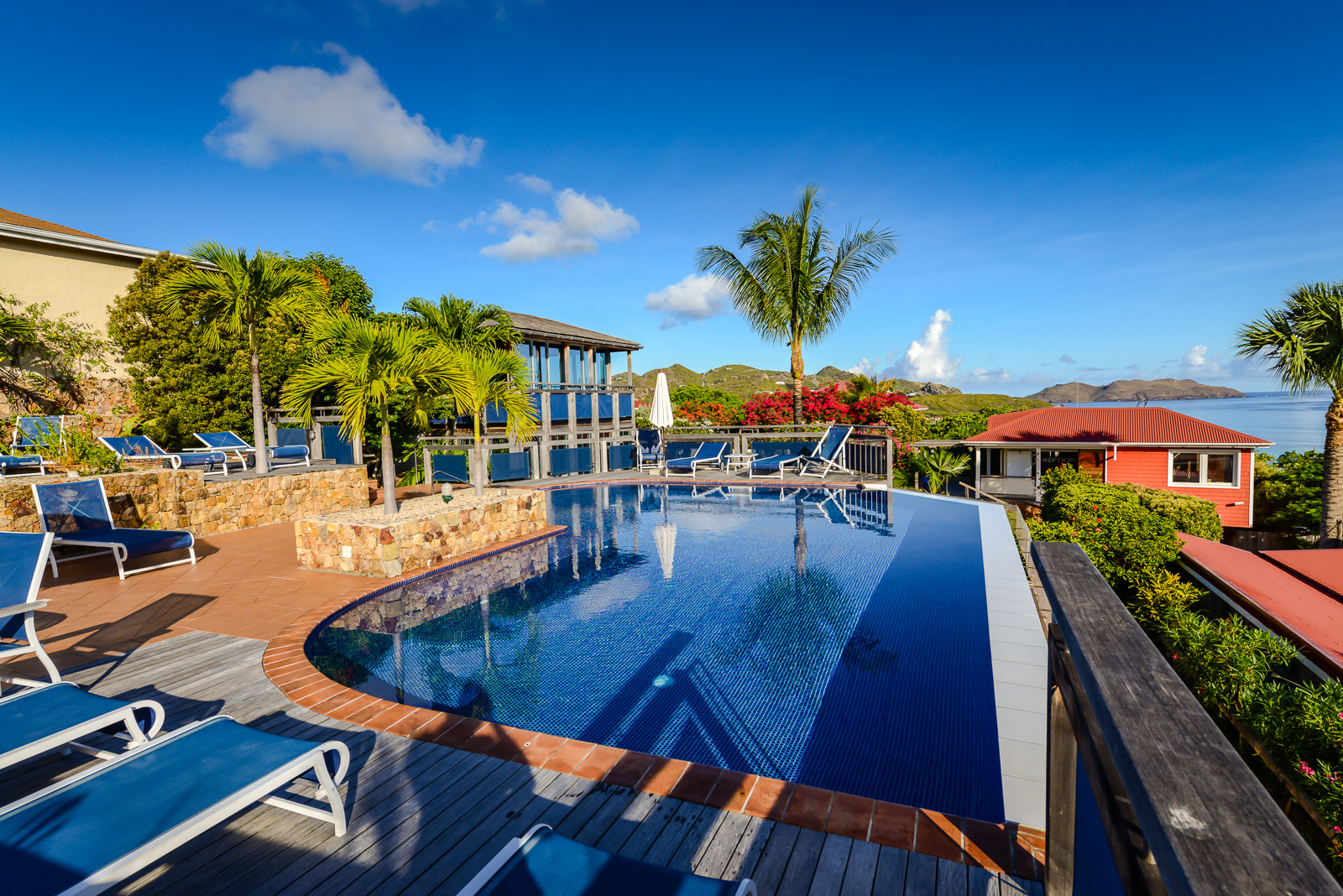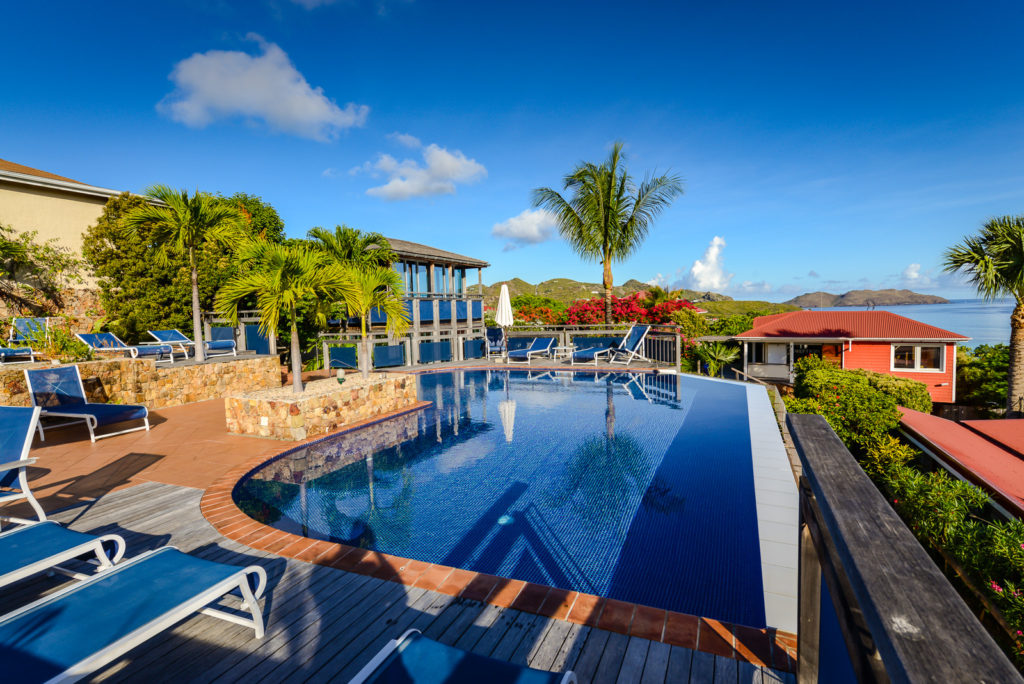 Within a short walk of St. Jean Beach, the family-owned hotel was one of the first to open on the islands. Native rock and mahogany hold up well, and a recent redo ties in nicely to the colorful landscape.
Loyal guests return year after year, enjoying spectacular ocean views through glass windows recommended by actress Greta Garbo "should one wish to see something outside the air-conditioned rooms."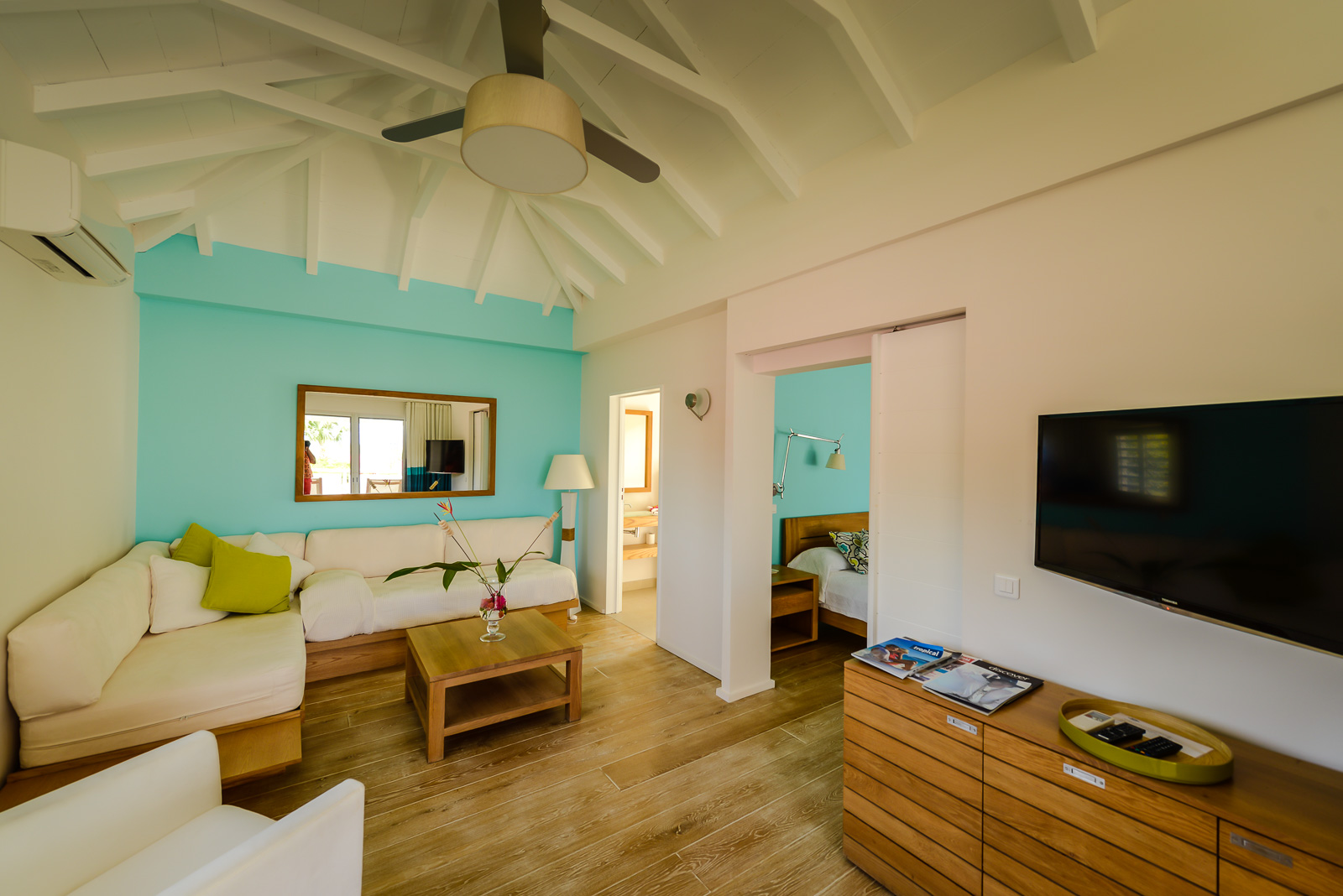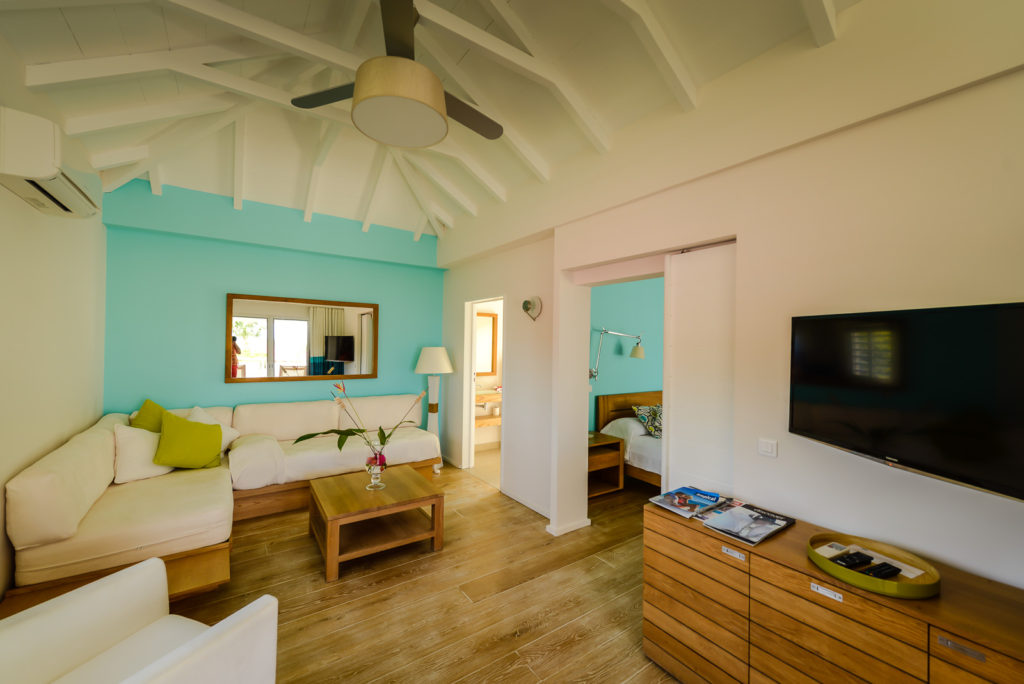 Today, guests can observe the ocean, with its dramatic Caribbean sunsets, through glass patio doors that lead to private decks.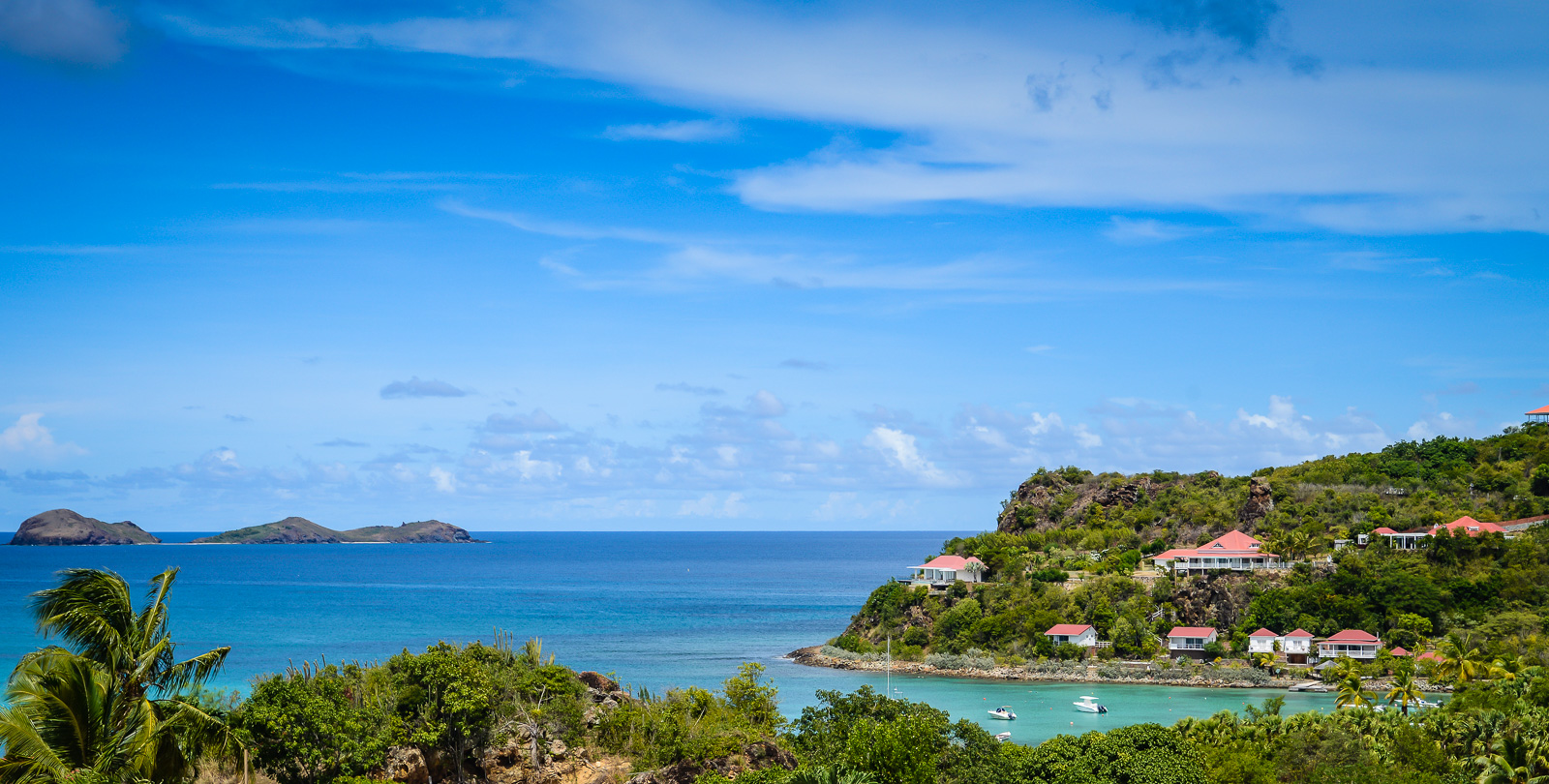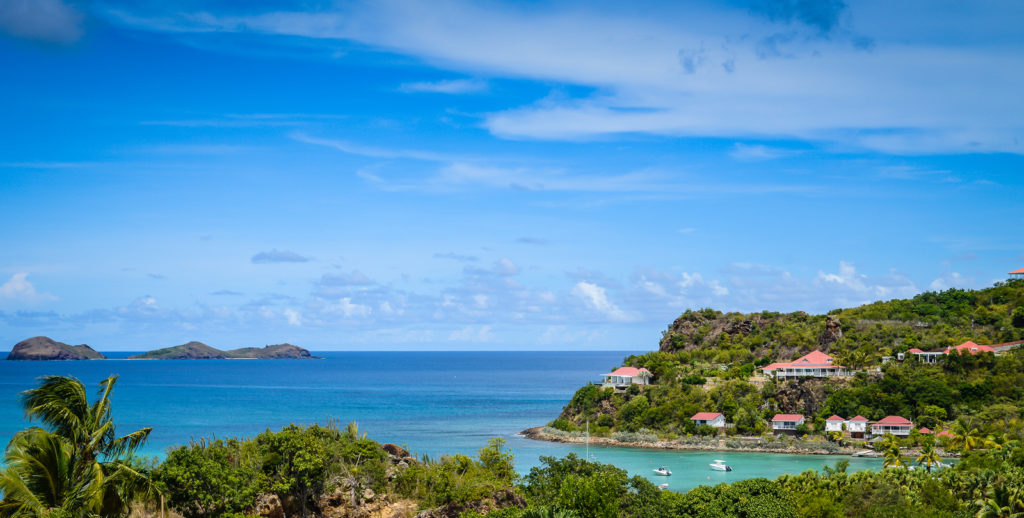 You can't speak of St. Barths without mentioning Eden Rock, the luxury hotel retreat of the likes of Howard Hughes, Greta Garbo, and not-to-be-named recent celebrity guests. The resort offers seaside accommodations, spa treatments, and epicurean dining.
Caribbean Getaways