Last Updated on
Nyack NY has a cool new venue, and its turning this artsy but sleepy burg, 20 miles north of Manhattan up the Hudson River, into a "beautiful people" destination.  The Time Hotel,  opened in May 2016, is a big-dog-friendly, 133-room Industrial-chic inn – hard by busy I-287 – and by virtue of its edgy decor, would not be a fit for the average Best Western fan.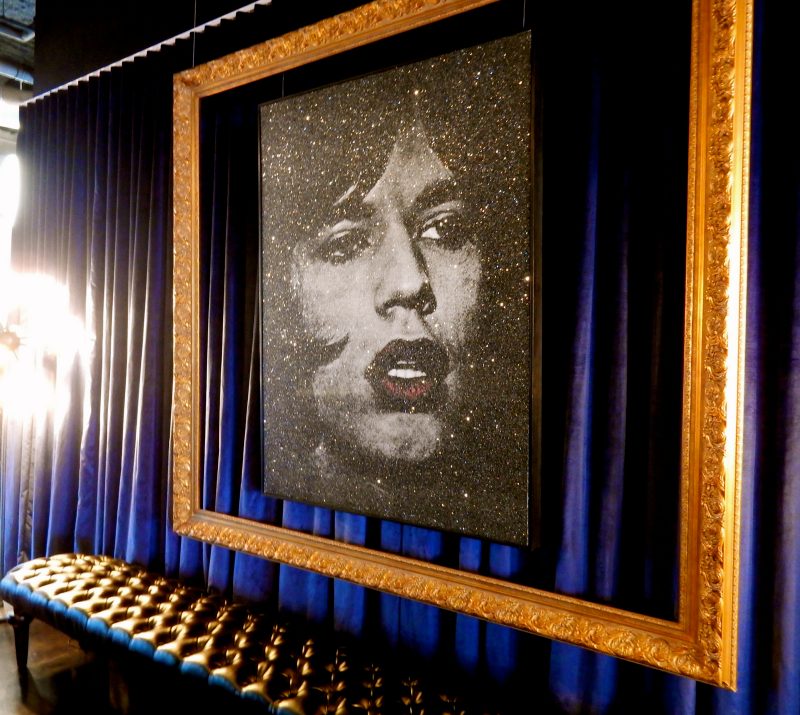 You have to be the kind of traveler who appreciates Damien Hirst-esque glittery (and woven) skulls, purposely-unfinished concrete walls, dangly crystal lamps, and recurring-Rorschach-inkblot wallpaper – all together, a kind of Baroque-meets-Modern motif. Luckily, I am.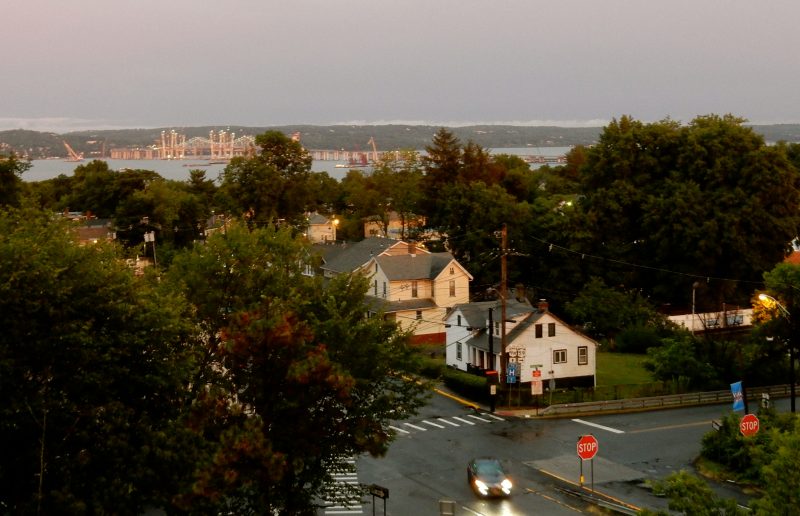 Location is everything, and in this case it can be good or not so good depending on your perception. The Time Hotel is right off the second exit on I-287 after crossing the Hudson River from Westchester NY – and I mean, right off, as in, take a left from the exit ramp into the parking lot. On the one hand, this is the most convenient spot to place a hotel, especially now when the new Tappan Zee Bridge is being built and you can watch it go up from certain hotel balconies. On the other hand, The Time Hotel is right on the interstate, complete with incumbent whizzing and humming traffic noise.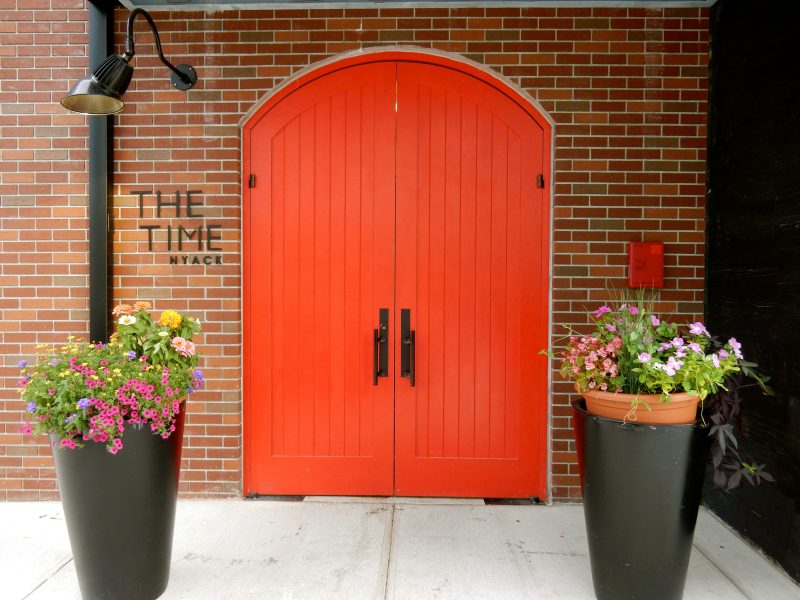 Walk through red castle-like doors into a dark lobby; its black polished concrete floor offset by colorful tufted seating, "Oriental rugs" woven with skulls, and Rock and Roll portraits like "Mick Jagger With Red Lips" (artist, Russell Young) shot through with diamond dust.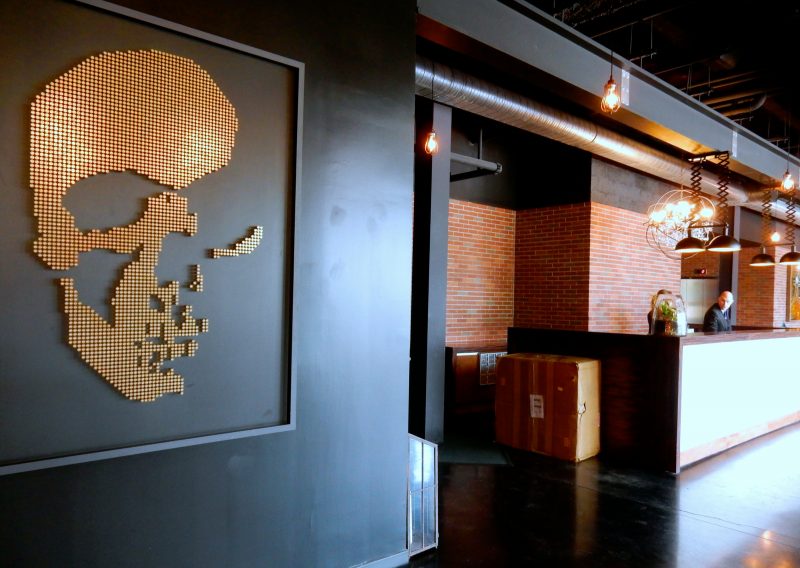 Though brilliantly and luxuriously repurposed, raw brick walls and exposed ductwork hark back to when this building was a plastics factory and warehouse. It's not a cushy place – and that cool vibe extends to reception staff who are friendly and efficient, but not overly fawning.
Rooms at The Time Hotel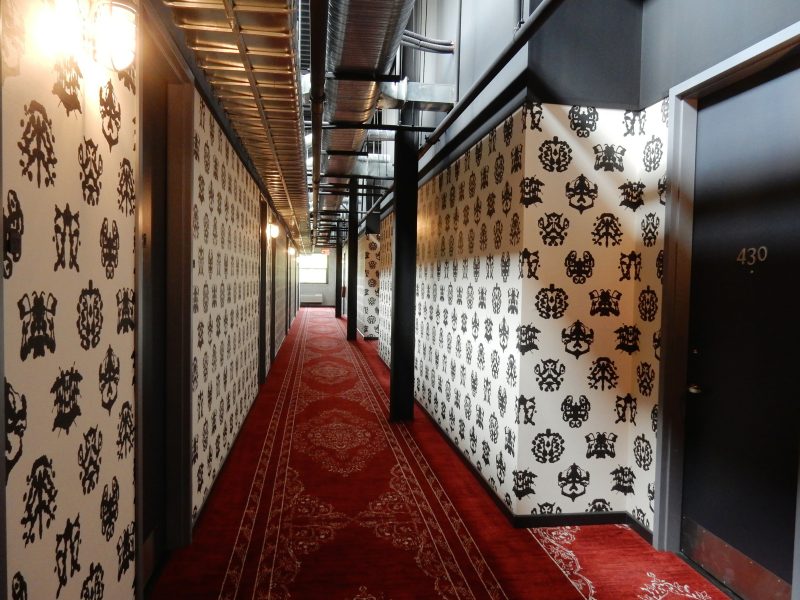 I have great appreciation for out-of-mainstream contemporary design, as long as it comes with a dreamy bed (check), large flat-screen TV (check), large bathroom with shower, stand-alone bathtub, and ample lighting (triple check). Loft-like rooms on the (highest) 4th floor sport 20-foot steel beam ceilings.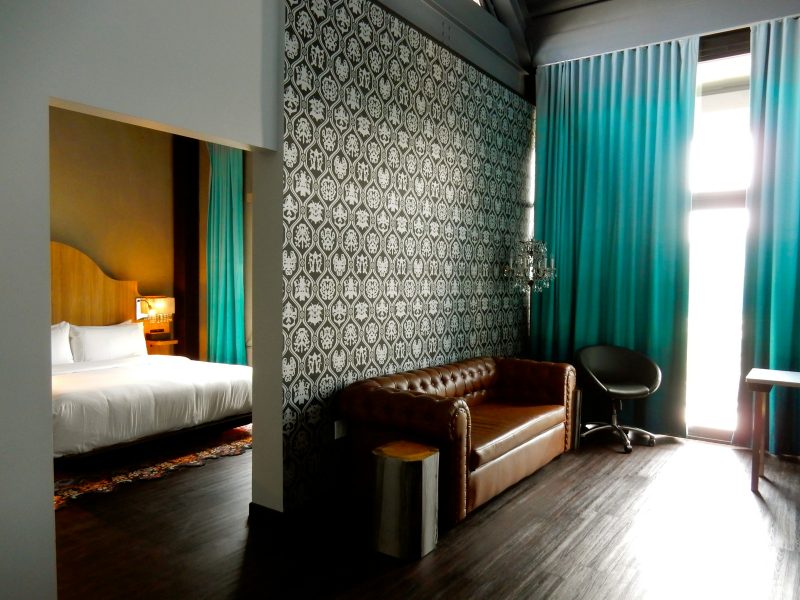 The sparkle of crystal lighting and punch of teal curtains warm up what once was a piece of the factory floor. Rooms on the 4th floor also feature balconies, some with Hudson River and Tappan Zee Bridge construction views.
Dining at The Time Hotel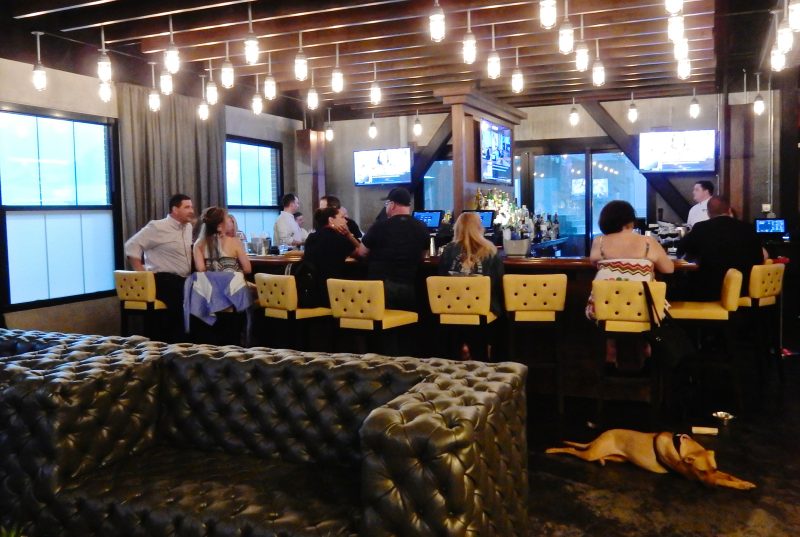 In-house restaurant, BV's Grill (the newest addition to Bobby Van's Steakhouse franchise) does what a good steakhouse should do. It offers the basics – various cuts of meat ($31-$45), free-range chicken ($23), and a couple of fish dishes ($27) – without stepping out on a culinary limb. So, you won't find innovative or risky fare here, but what's on offer is well prepared, with organic produce locally sourced from Fishkill Farms. Hang out at the convivial bar, and not only can you expect a fun infused-cocktail list; you'll also get excellent, personalized attention from Ken, who knows his patrons by name (or quickly learns them).
Amenities at The Time Hotel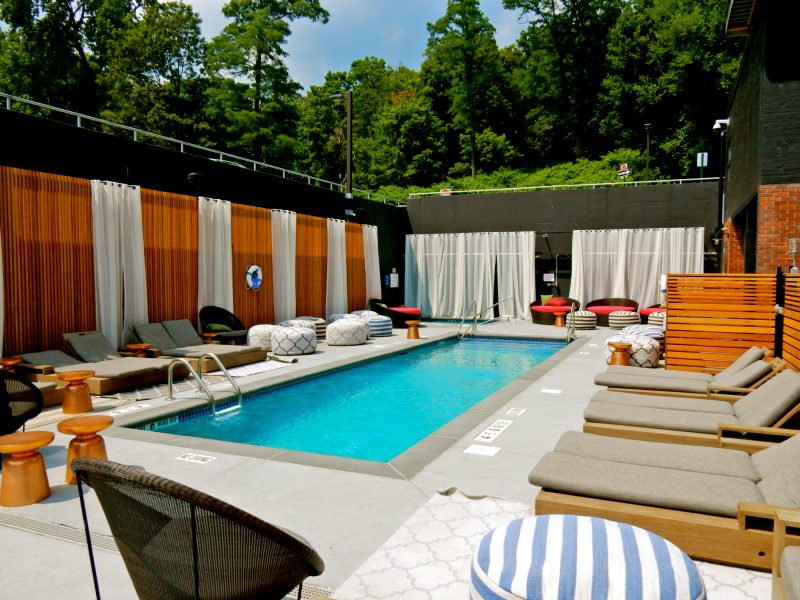 The outdoor pool is the most Hollywood thing about The Time Hotel. Though small (more like a lap pool), it's surrounded by upholstered ottomans, cushioned lounge chairs and mid-century-modern tables. Thronging on weekends, you can catch up on sleep – or on a summer read – during weekday lulls.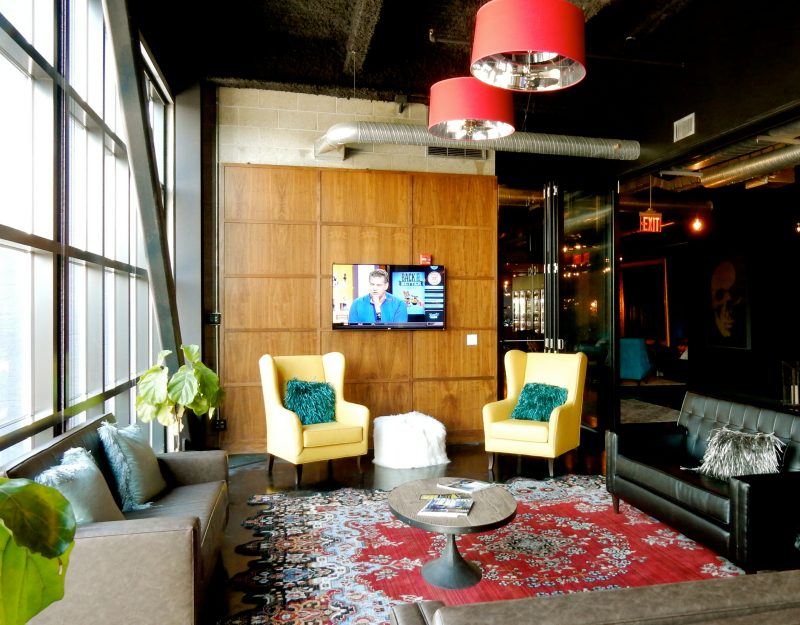 There's a fitness room, a Tesla charging station, shuttle into town (about a mile away) and bikes for rent.
Just the Facts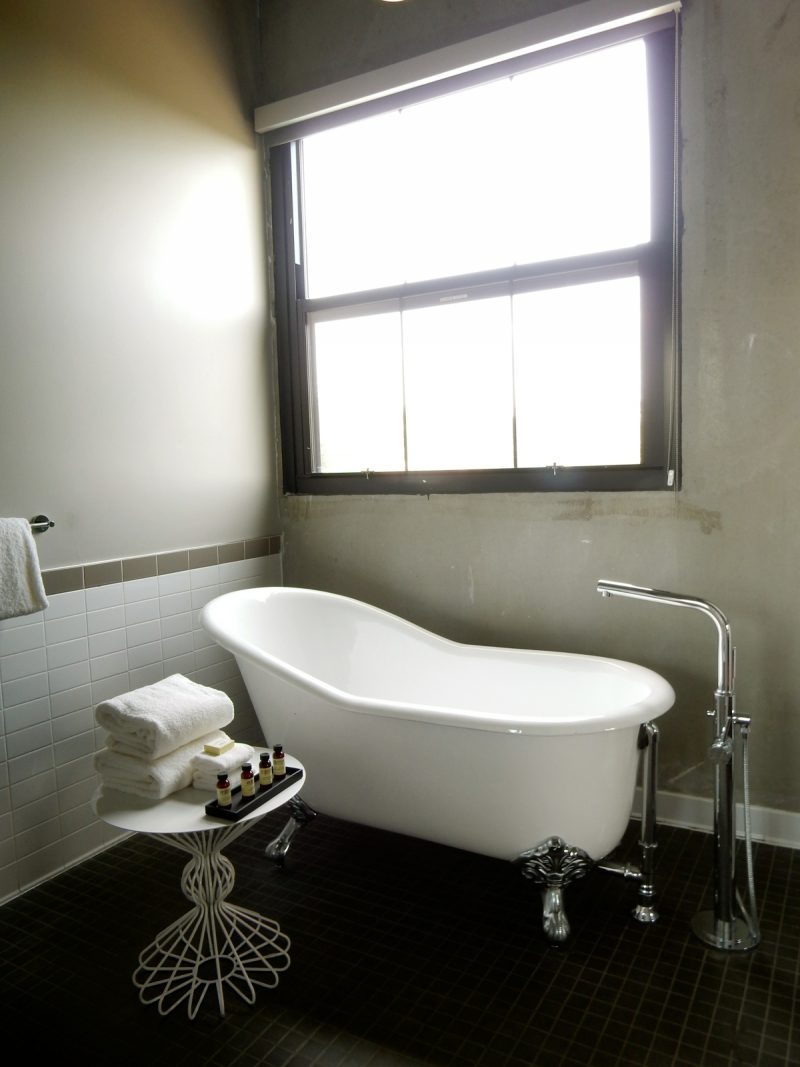 Rooms and suites from $135-$350 per night include free parking and wi-fi.