WHY GO: Nyack NY, hometown of American artist, Edward Hopper, has long been known as a haven for artists, with cool shops and restaurants. But the recent addition of the boutique Time Hotel, has added another level of chic to this Hudson River Town. Plan on an overnight to get the best out of the place that inspired an American icon.
Things to Do in Nyack NY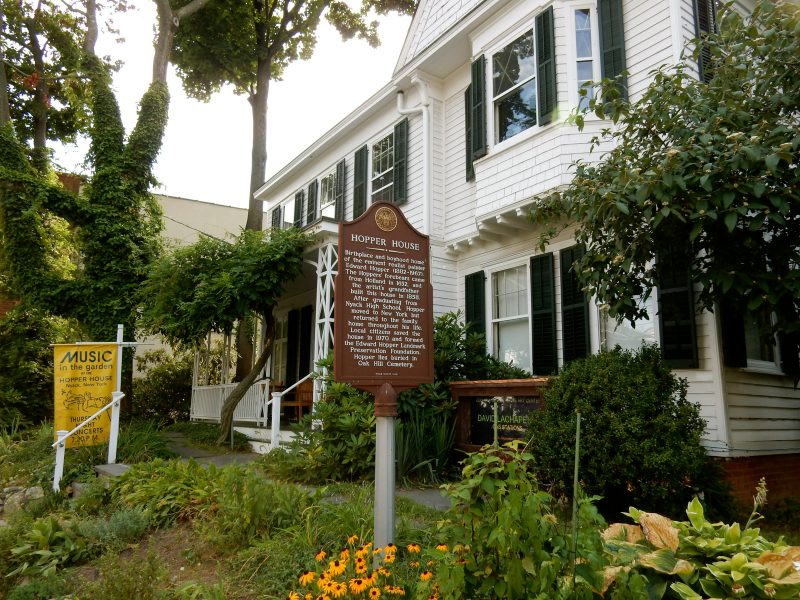 Over fifteen percent of the visitors who make a pilgrimage to artist Edward Hopper's family home in Nyack NY are from abroad. That fact just confirms this iconic American artist's global and enduring appeal. The modest whitewashed house now serves as an art center, exhibit space (for Hopper-influenced artists), and jazz venue.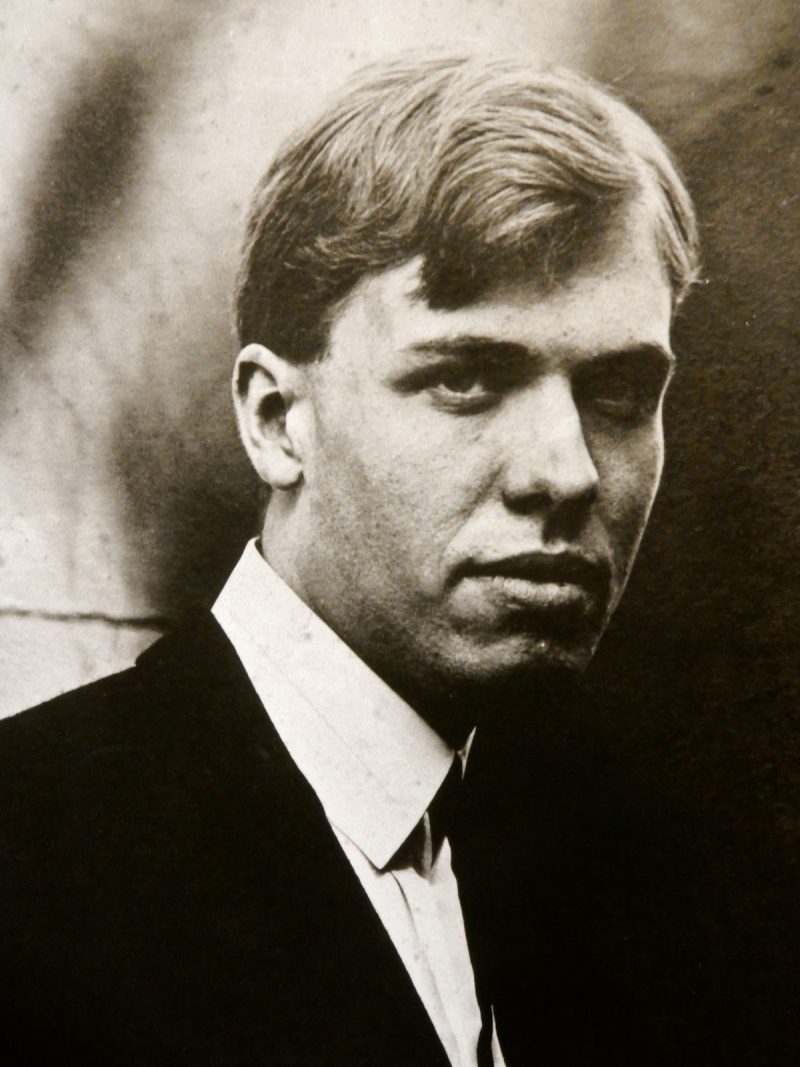 Nighthawks, Hopper's depiction of several lonely night owls through the glass window of a 1940's city diner, is probably his most famous painting. But this theme of human alienation, co-opted by Alfred Hitchcock, who often referenced Hopper's images in his movie sets, is but one among many.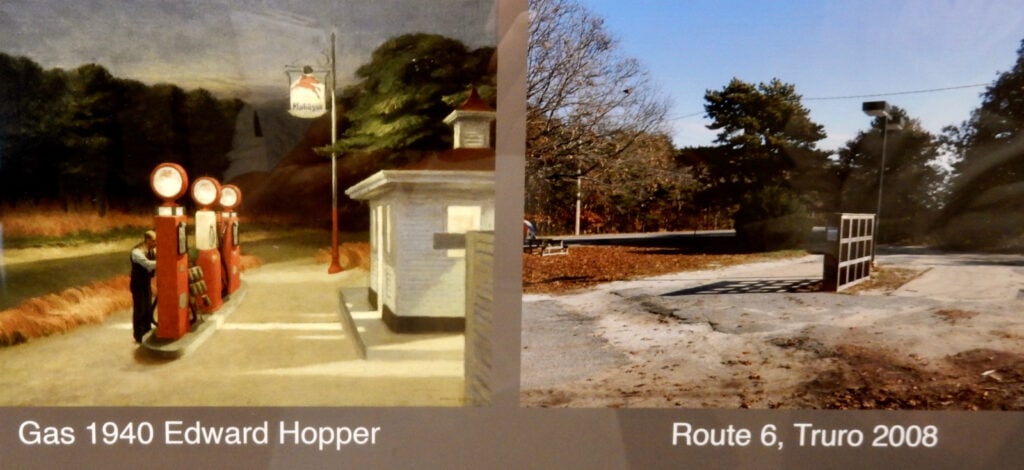 A latter-day Vermeer, Hopper's use of concentrated and diffused light figures prominently his paintings. Natural light is depicted as blades of white in stark juxtaposition to shadowy pigments. While his urban scenes could be depressing, his mood (and palette) lightened considerably when he painted the New England Coast and at his home in Truro on Cape Cod.
Hopper's Life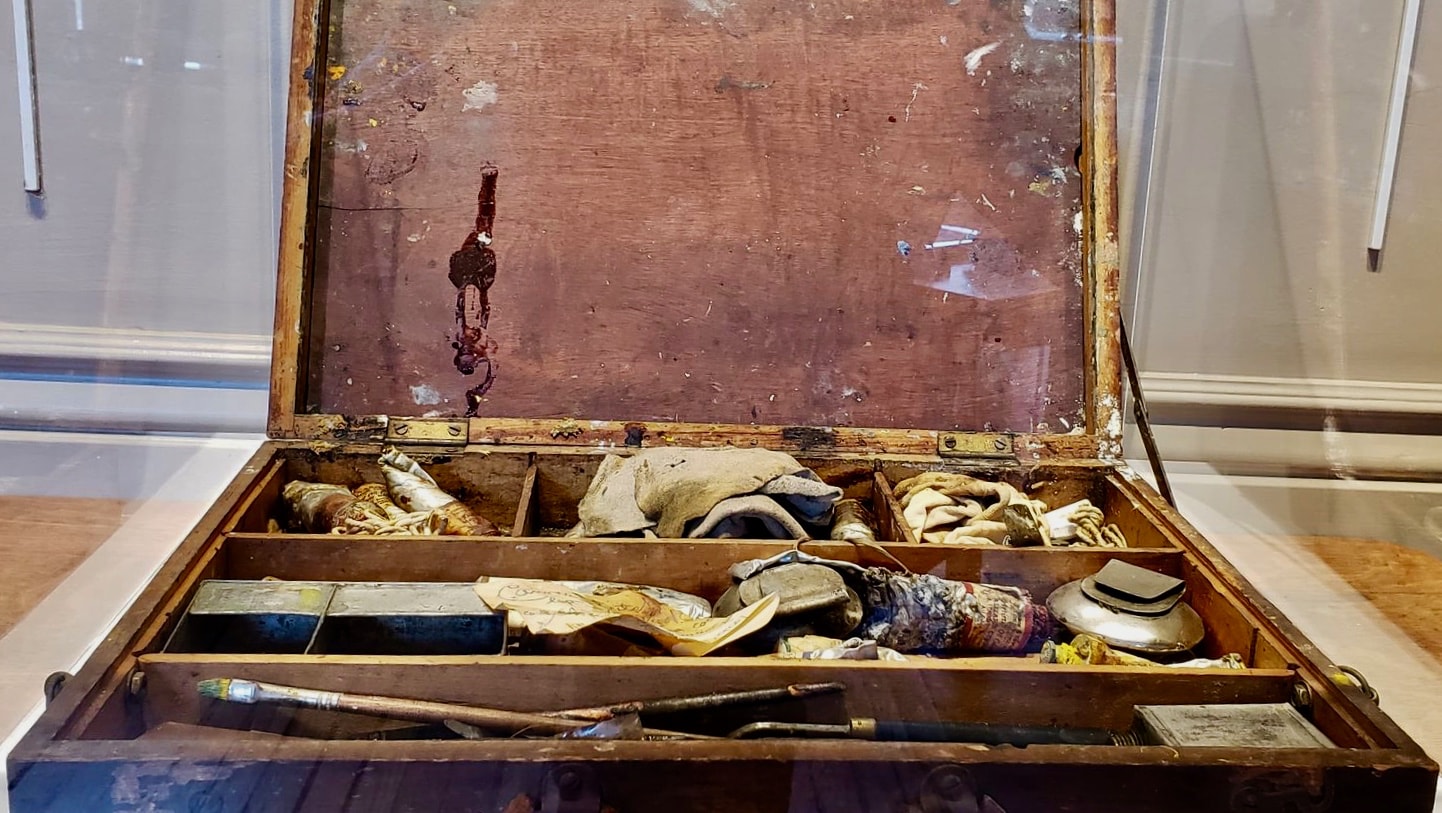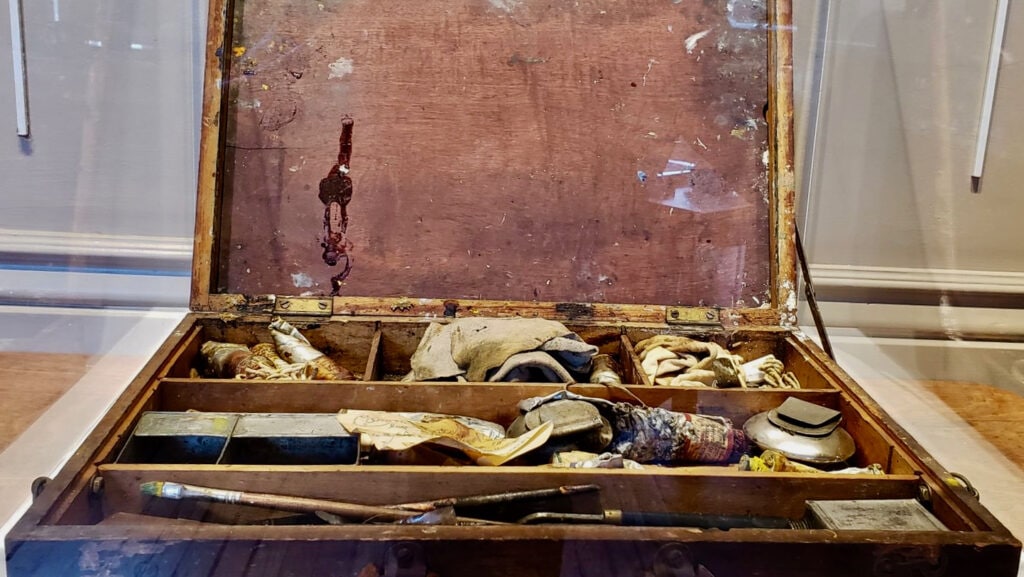 Hopper, born in 1882, had a remarkably normal upbringing. He wrote letters home to his mother from summer camp, just a few miles up the road. In one, he assured his Mom that he was "feeling well, and "had enough clothes and underwear."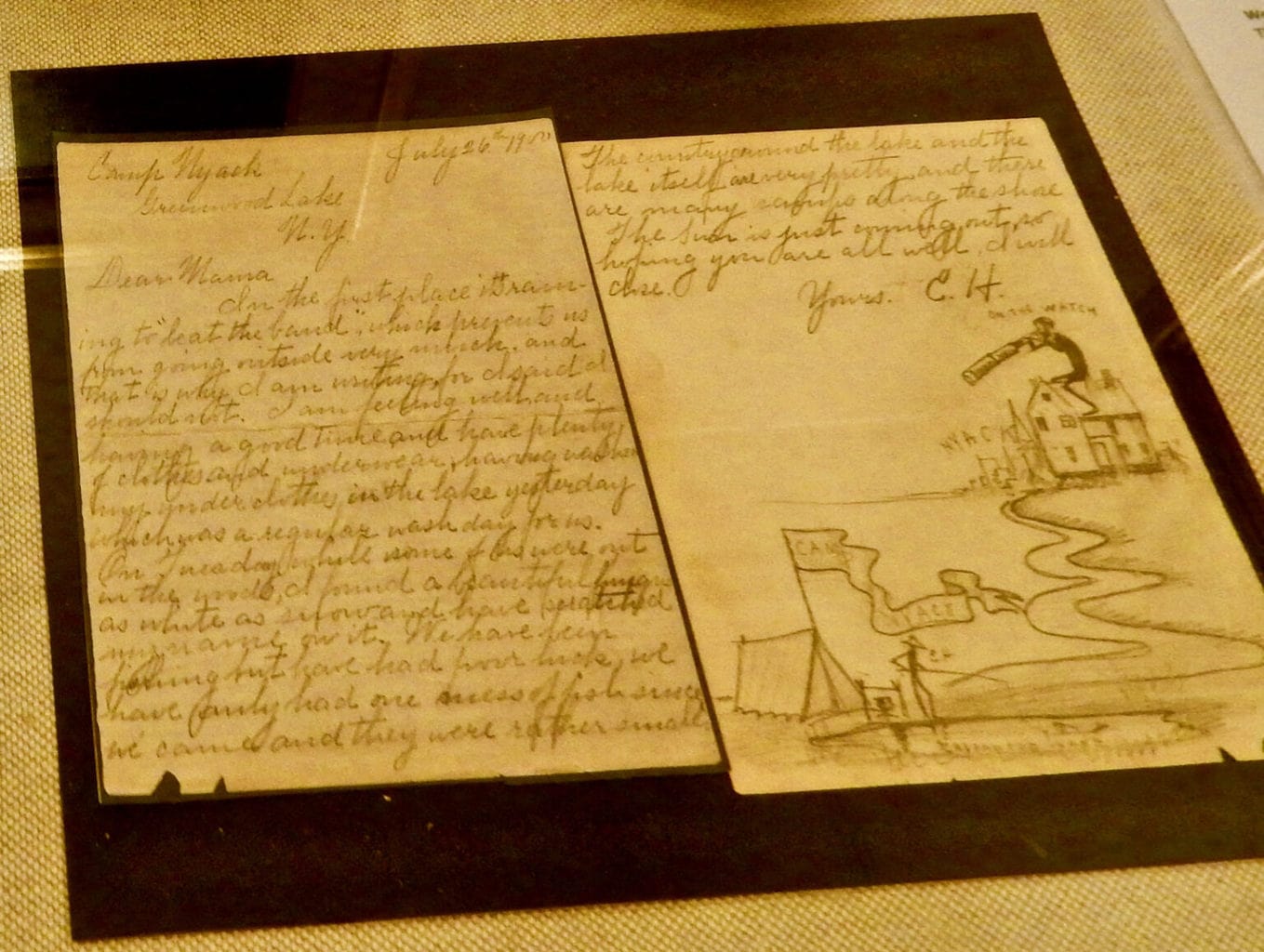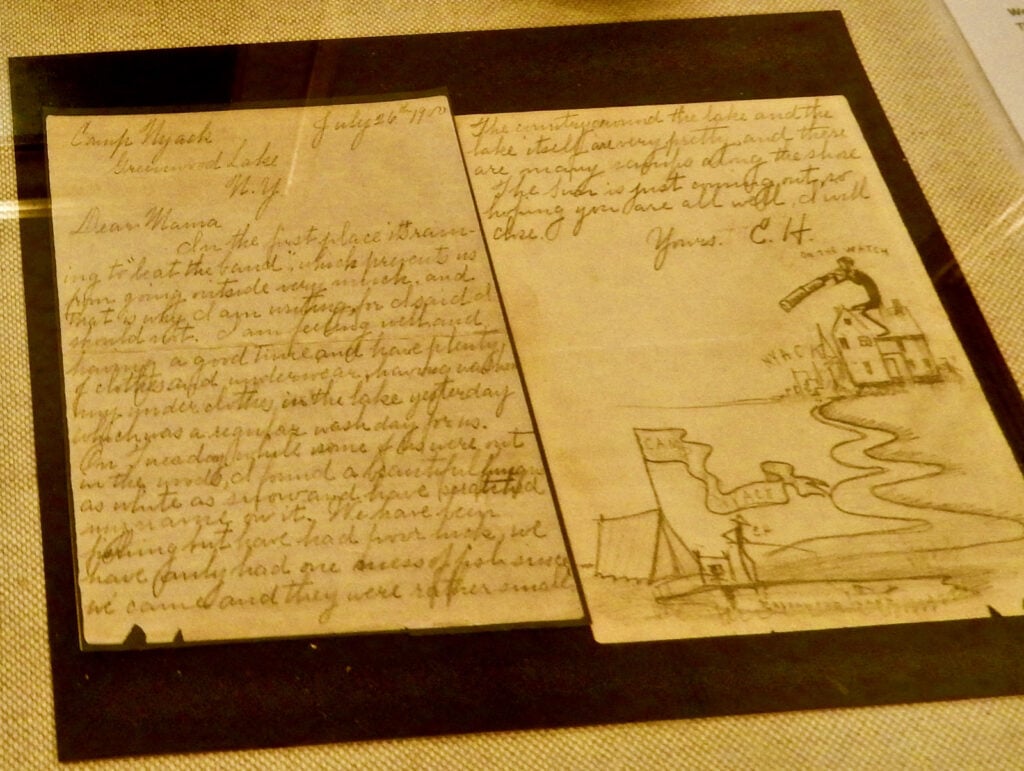 Hopper biked to shipyards nearby and was a self-taught naval architect. Later on, he married the artist Jo Nivison. He actually made a living as an artist – while alive.
Hopper died in 1967, a couple of years later than his sister who had lived her whole life in Nyack. Local historians and architects rescued the home, originally built by Hopper's maternal grandfather in the mid-1800's, preserving it "floorboard by floorboard.
A tour will take you through three gallery rooms, where you'll see some of Hopper's and Nivison's work and personal artifacts, displays of Hopperesque artists, and upstairs to his Hudson Riverview bedroom.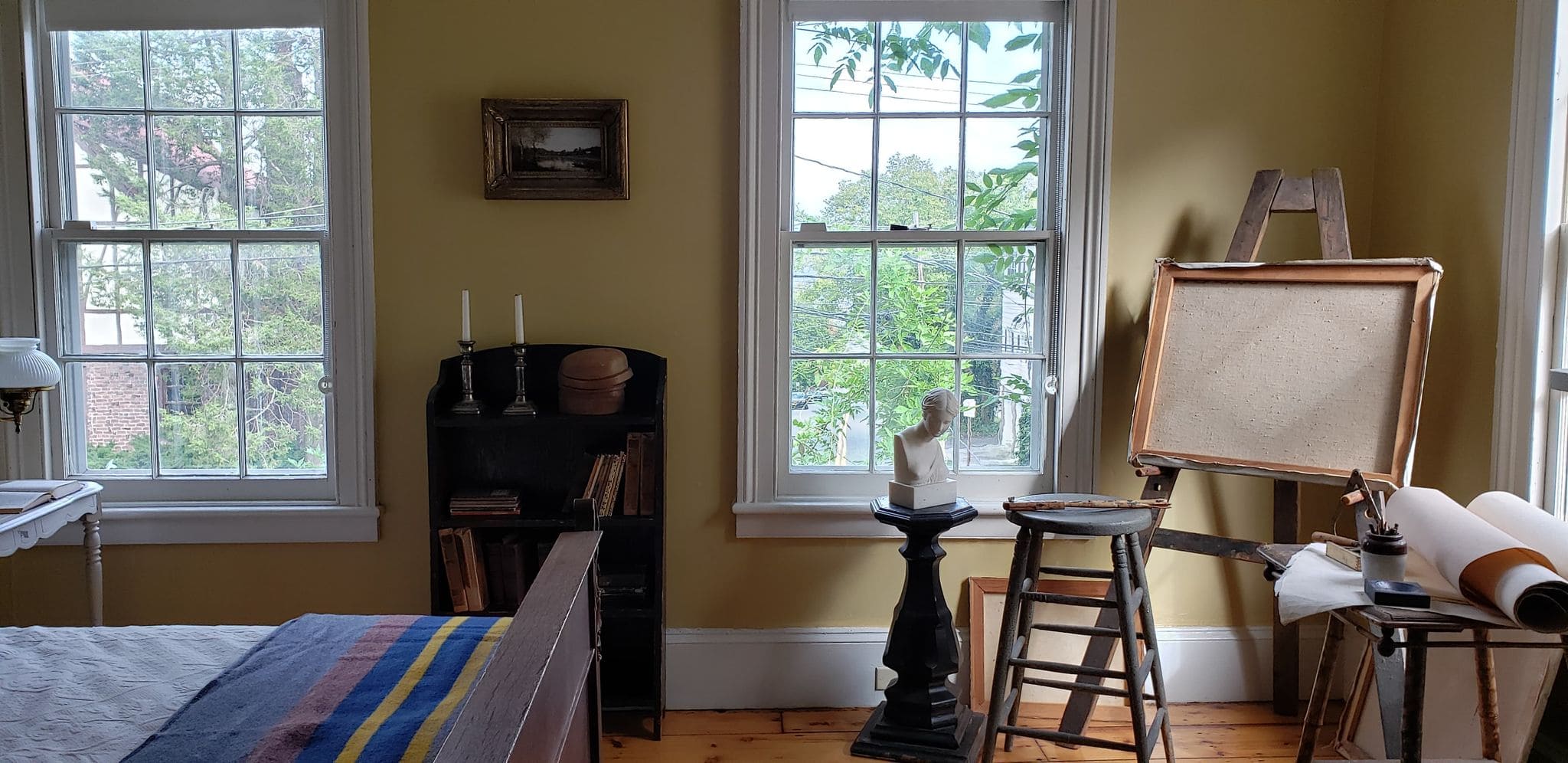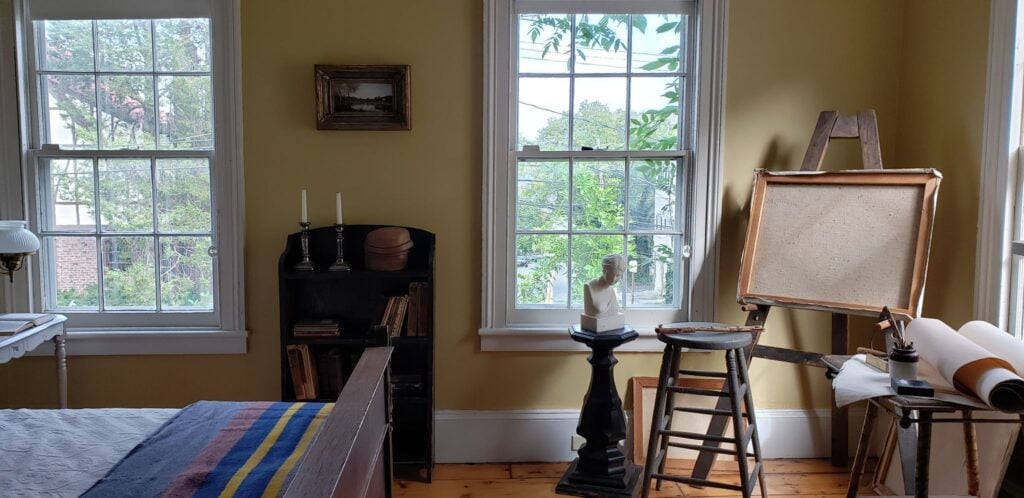 It's there you'll discover the light through his windows that so informed his work. $10 adults, $8 seniors, $6 students, under 13 free. Open year round Fridays 1-5, Sat -Sun 12-5, Weekday tours by appointment only. Thurs. night jazz concerts in the garden throughout July and August. 
The Hopper House is one of the Getaway Maven's recommended Best Places to Propose in New York State.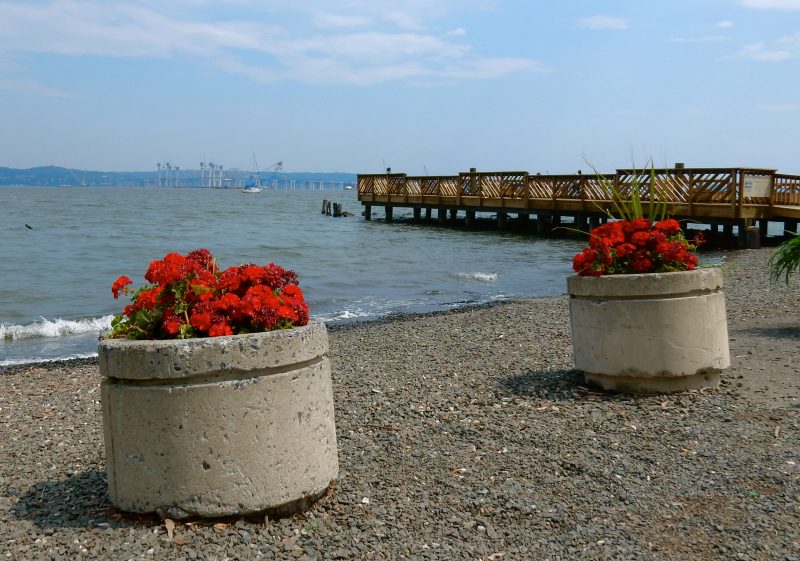 Rebuilding the Tappan Zee Bridge linking Tarrytown NY to Nyack NY on I-287 was a costly endeavor. But it was oh so fascinating to watch. Locals and visitors witnessed the new bridge go up, girder-by-girder, piling by piling, lane-by-lane, from a protected viewing platform that extends into the Hudson River from Nyack's Memorial Park. Though the bridge is completed, this is still a great place to watch the Hudson flow by.
SHOP: Downtown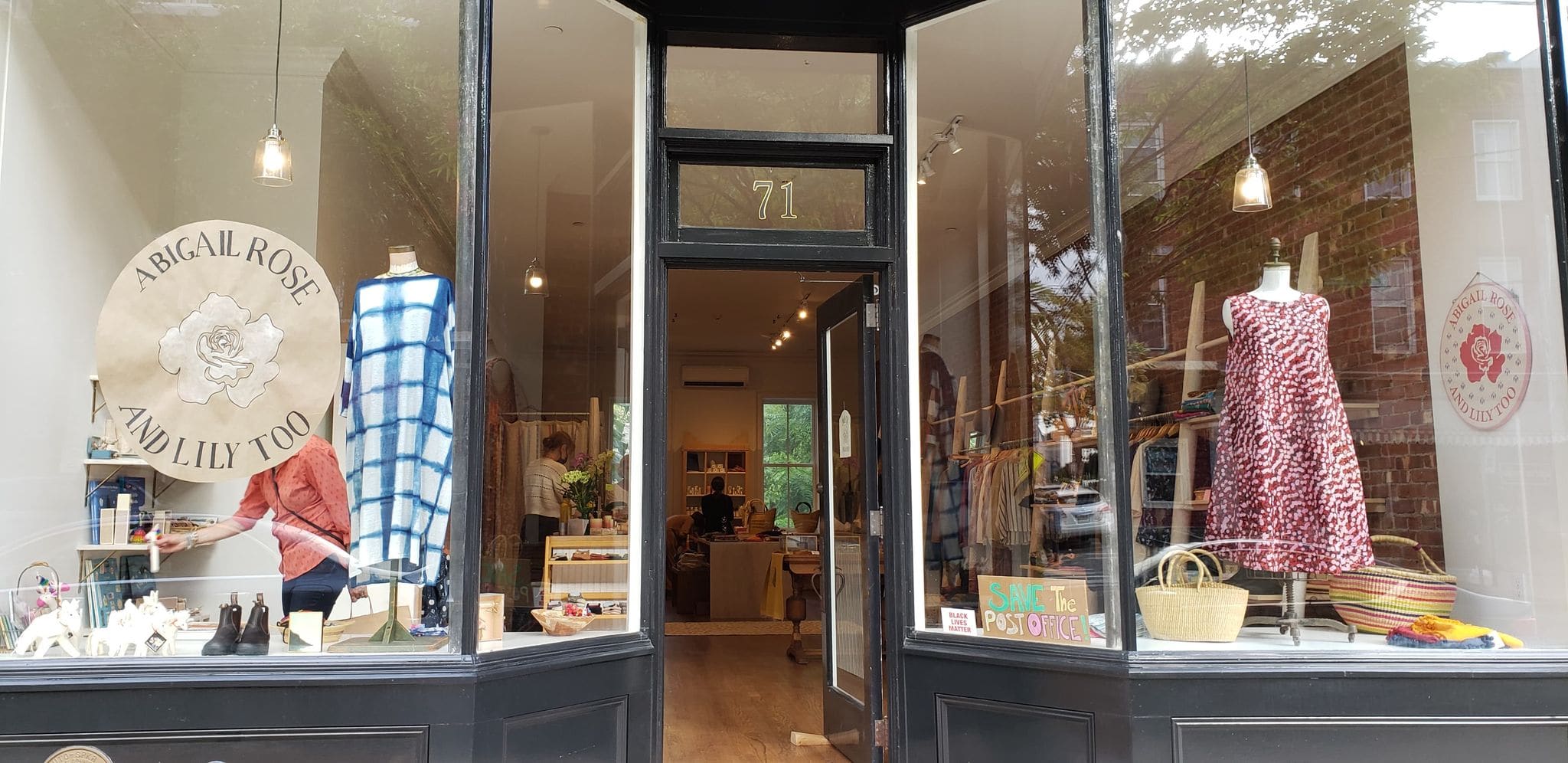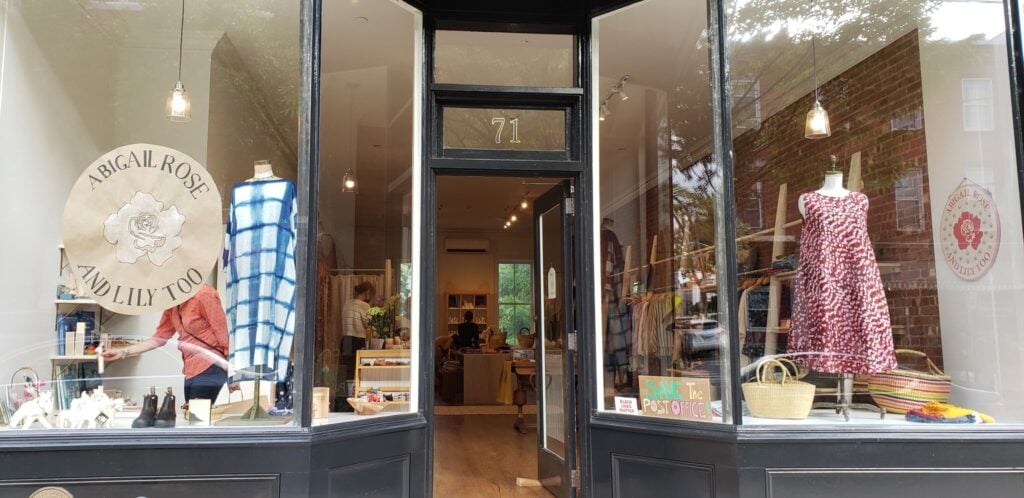 Hippy dippy co-exists with comfy-boomer clothing and accessories on Broadway (N. and S.) and Main Street. My favorite boutiques include the new Brooklyn-ish Abigail Rose and Lily Too,  Gina Lisa Lingerie and Resortwear, Lorybird, and Maria Luisa.  All offer a range of clothing for women whose days of stilettos and spandex are way behind them. (Think soft cottons and relaxed fits).
Where to Eat in Nyack NY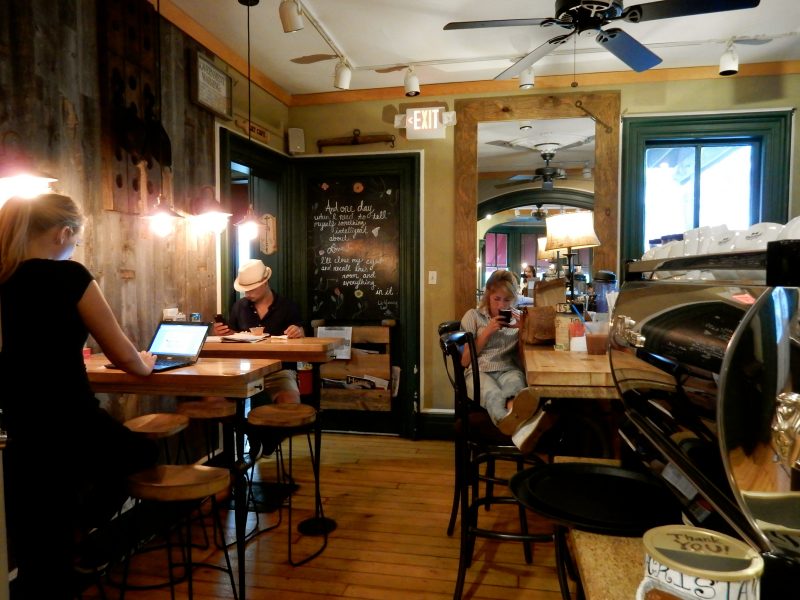 Procure the best artisanal coffees, teas and Middle Eastern fare at this ultra-casual breakfast, lunch and dinner spot inside an old Victorian home right next door to the Nyack Library.
EAT: Locals also like
The Greekish for fine Mediterranean cuisine and Hudson House for fun dining in the old village hall and jailhouse.
Where to Stay in Nyack NY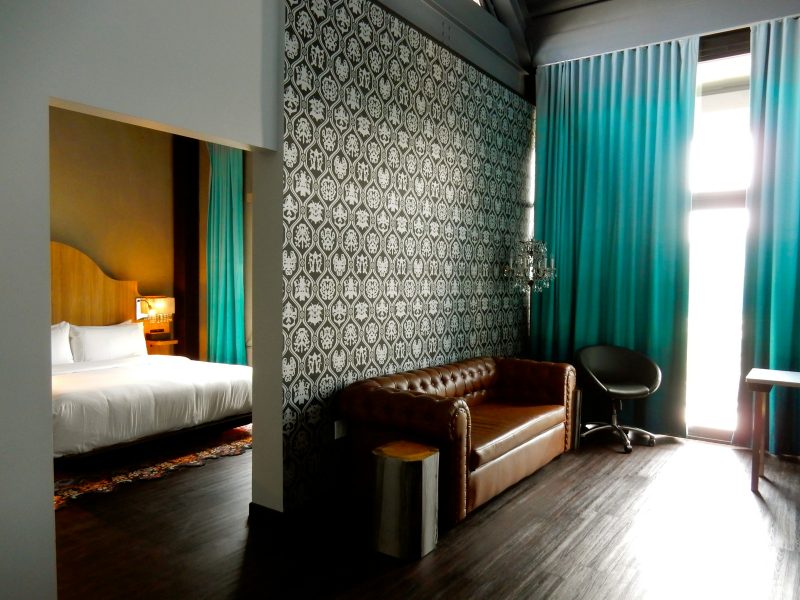 STAY: Hotel Nyack, Hyatt Hotel
The Hotel Nyack (Hyatt) turned this artsy but sleepy burg, 20 miles north of Manhattan up the Hudson River, into a "beautiful people" destination.
This big-dog-friendly, 133-room Industrial-chic inn sits hard by busy I-287. By virtue of its edgy decor, it wouldn't be a fit for the average Best Western fan.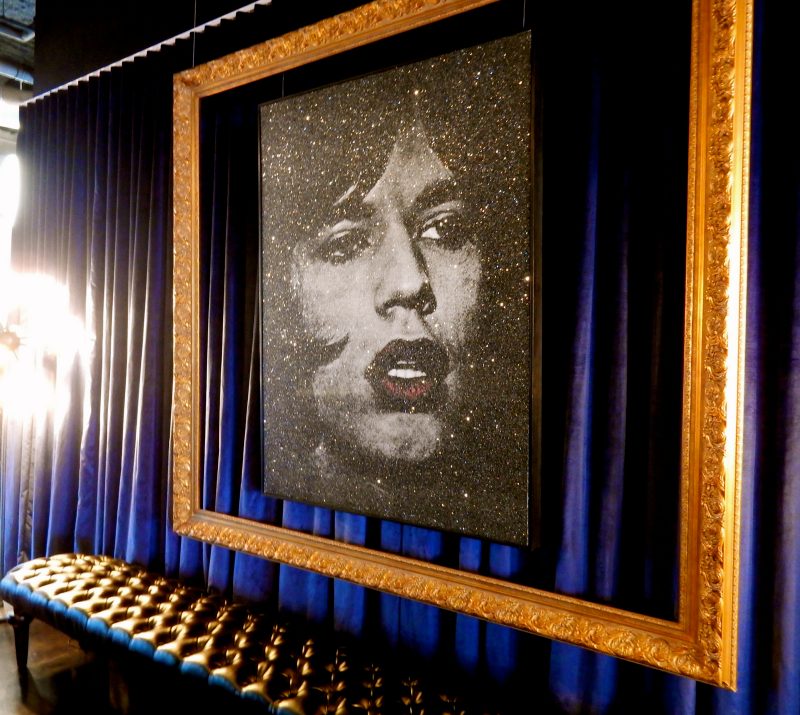 You have to be the kind of traveler who appreciates Damien Hirst-esque glittery (and woven) skulls, purposely-unfinished concrete walls, dangly crystal lamps, and recurring-Rorschach-inkblot wallpaper – all together, a kind of Baroque-meets-Modern motif. Luckily, I am.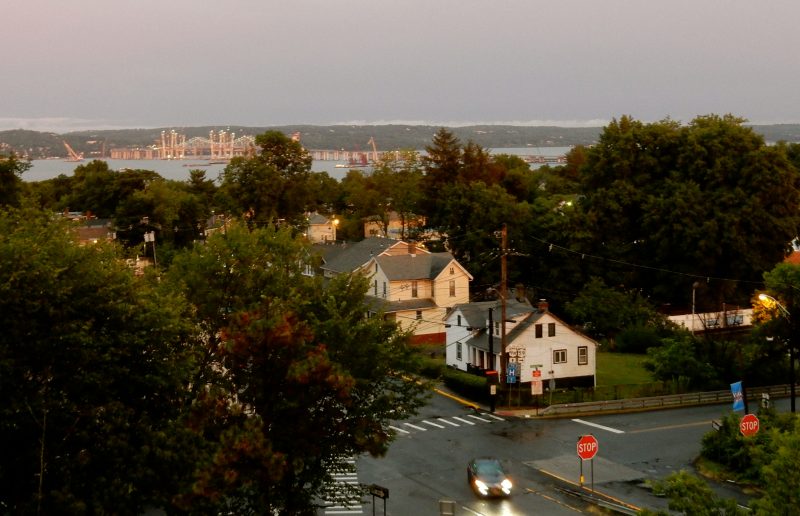 Location is everything, and in this case it can be good or not so good depending on your perception. The Hotel Nyack is right off the second exit on I-287 after crossing the Hudson River from Westchester NY. And I mean, right off, as in, take a left from the exit ramp into the parking lot.
On the one hand, this is the most convenient spot to place a hotel, especially now when you can see the new Tappan Zee Bridge from certain hotel balconies. On the other hand, The Hotel Nyack is right on the interstate, complete with incumbent whizzing and humming traffic noise.
First Impressions
Walk through red castle-like doors into a dark lobby. The black polished concrete floor is offset by colorful tufted seating, "Oriental rugs" woven with skulls, and Rock and Roll portraits like "Mick Jagger With Red Lips" (artist, Russell Young) shot through with diamond dust.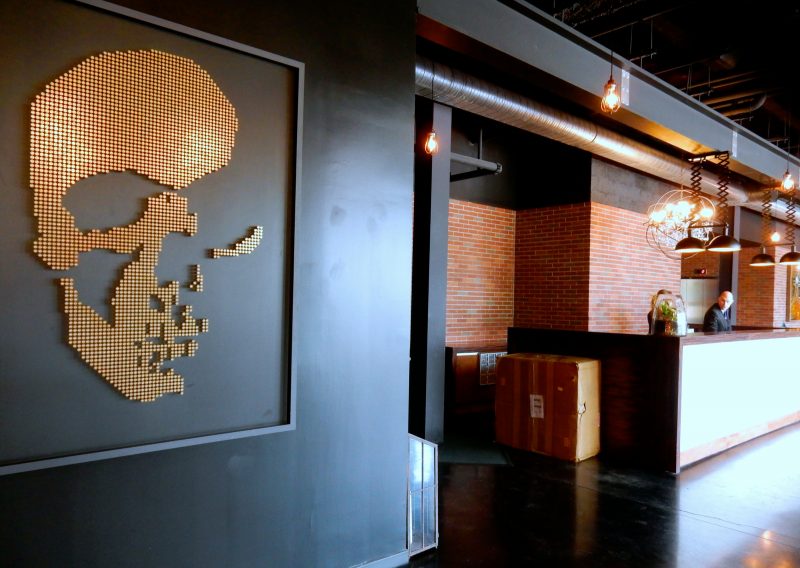 Though brilliantly and luxuriously repurposed, it's not a cushy place. Raw brick walls and exposed ductwork hark back to when this building was a plastics factory and warehouse.  That cool vibe extends to reception staff who are friendly and efficient, but not overly fawning.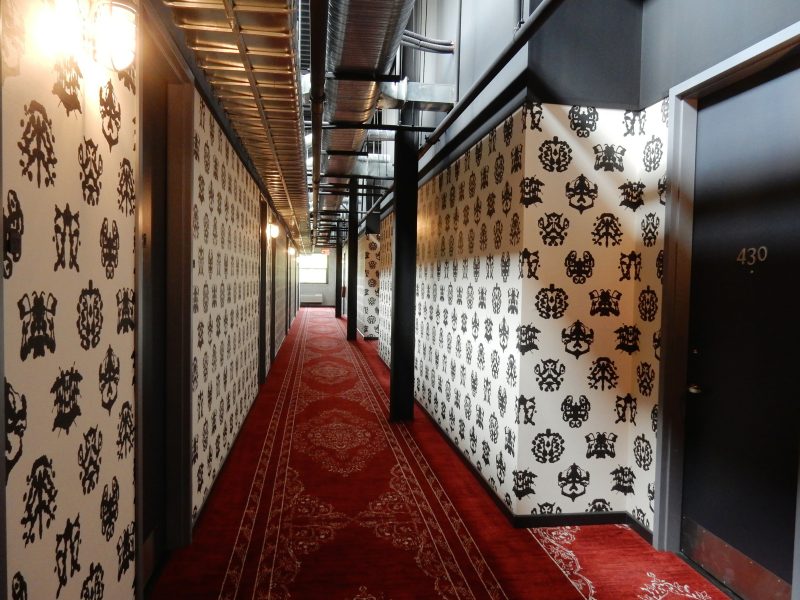 I have great appreciation for out-of-mainstream contemporary design, as long as it comes with a dreamy bed (check), large flat-screen TV (check), large bathroom with shower, stand-alone bathtub, and ample lighting (triple check). Loft-like rooms on the (highest) 4th floor feature 20-foot steel beam ceilings.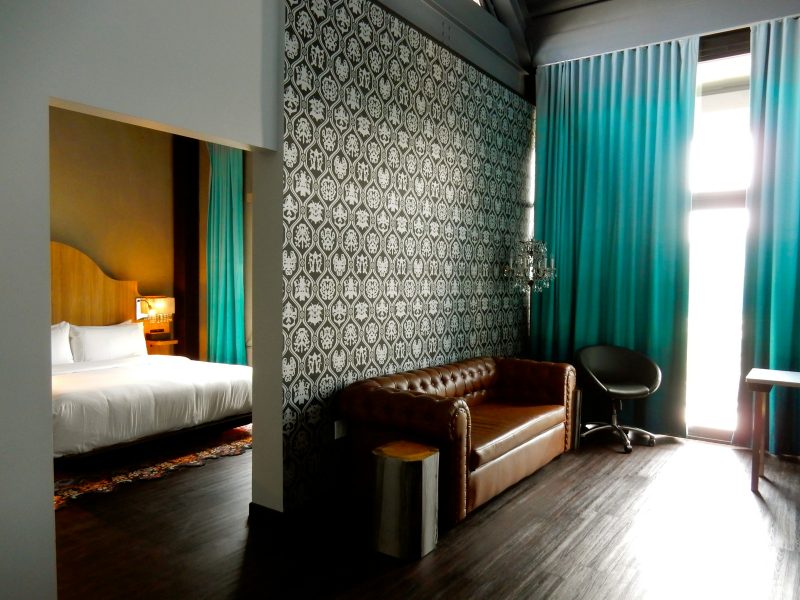 The sparkle of crystal lighting and punch of teal curtains warm up what once was a piece of the factory floor. Rooms on the 4th floor also feature balconies, some with Hudson River and Tappan Zee Bridge construction views.
In-house restaurant, The Grill at Nyack does what a good steakhouse should do.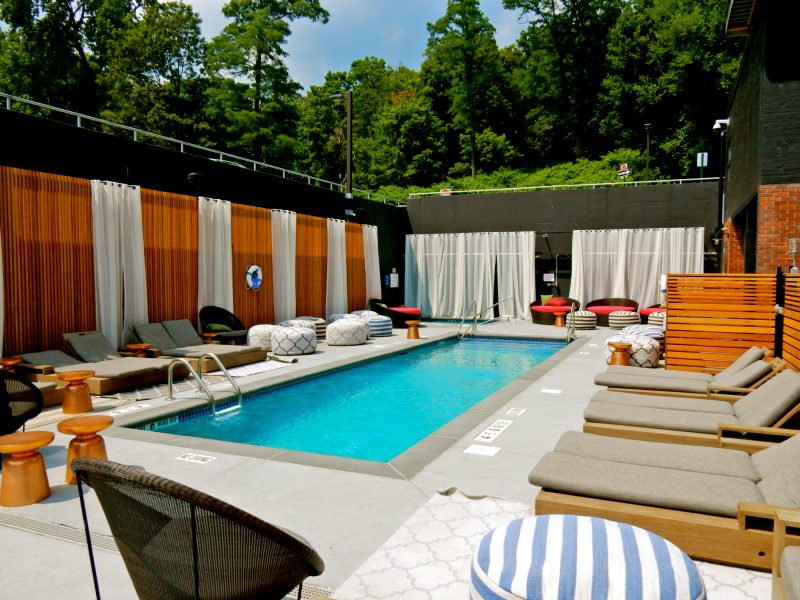 The outdoor pool is the most Hollywood thing about The Hotel Nyack. Though very small (more like a lap pool), it's surrounded by upholstered ottomans, cushioned lounge chairs and mid-century-modern tables. Thronging on weekends, you can catch up on sleep – or on a summer read – during weekday lulls.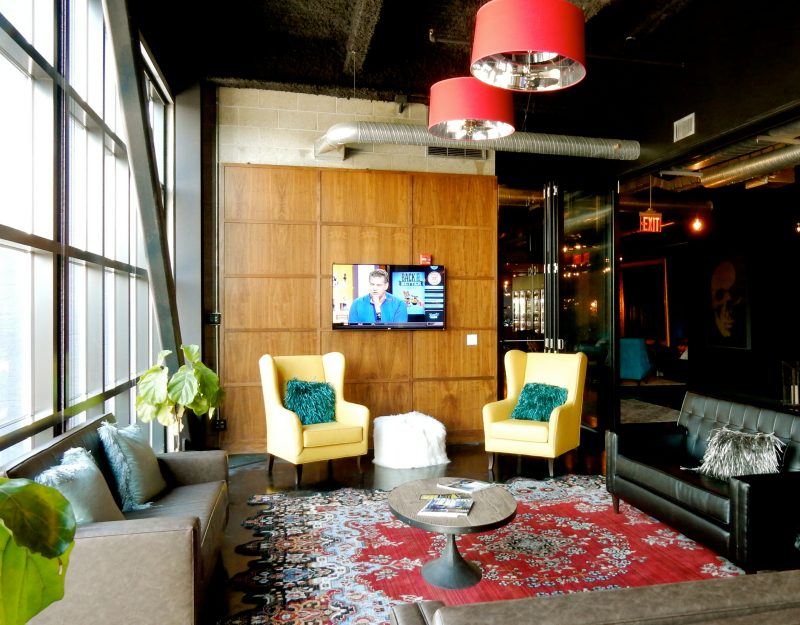 There's a fitness room, a Tesla charging station, shuttle into town (about a mile away) and bikes for rent.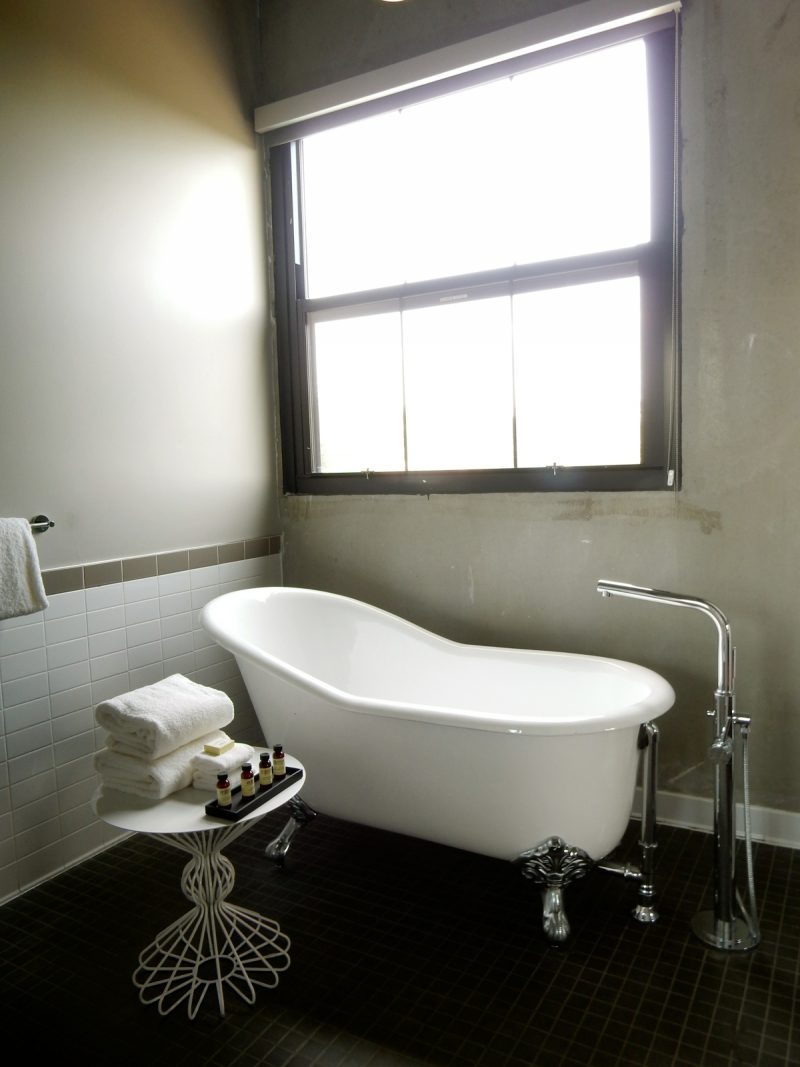 Rooms and suites from $135-$350 per night include free parking and wi-fi.